When it comes to shipping, there is a lot at stake. In today's day and age, fast shipping is the new standard, yet customers expect to pay little (if not nothing) for shipping. Needless to say, if the products arrive in a damaged condition, even if the customer enjoyed free same-day delivery, there would be nothing positive that he/she would take from the buying experience offered by your brand.
As a matter of fact, the entire fulfillment process is extremely important. If you do not manage to process and deliver orders successfully, there would be no online store to run. Your reputation as an online retailer will be worth zero if your customers do not receive the products they have ordered.
To help you understand the complexities of shipping and other key aspects of fulfillment, we have compiled this guide about all the most important things to consider when it comes to shipping and fulfillment. From shipping providers to packaging, we'll help you to get your products from A to B.
---
Oh, Ship! How to Do Shipping and Fulfillment the Right Way:
---
What Are Shipping Carriers?
In a nutshell, the shipping carrier is the business that will be responsible for delivering your products to the customers. Some of the most popular shipping carriers in the United States include United Parcel Service (UPS), United States Postal Service (USPS), and FedEx. Your shipping carrier will charge a specific rate for each package depending on various factors that include speed, weight, address of the receiver, address of the sender, tracking and insurance.
---
What Shipping Methods Are Available?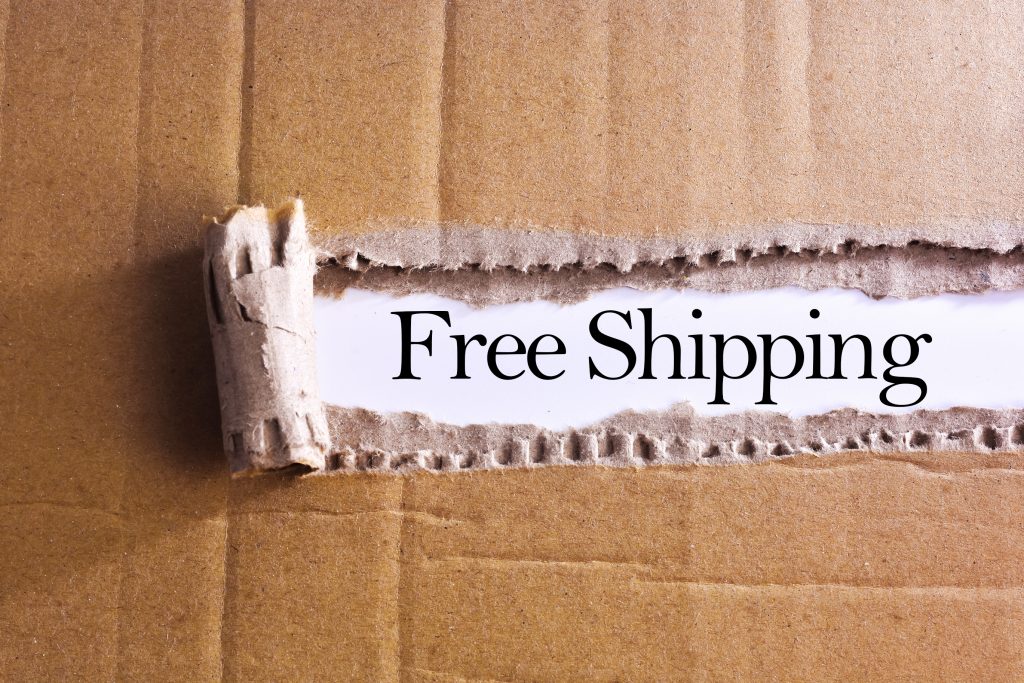 Shipping methods refer to the services and rates that you offer your customers upon checkout. The shipping methods that you offer will be impacted by the carriers that you choose and will ultimately affect the speed and affordability.
When it comes to shipping methods, you basically have four options. You can offer free shipping, include local delivery as an option, charge a flat rate or use factors to determine your final price.
Free shipping
Needless to say, free shipping is extremely popular. Digital Commerce 360 has found that free shipping is the most important factor for consumers when deciding which retailer to support. Obviously, someone still has to pay for the shipping and if it will not be the customer, it leaves only your business. Yet, many successful eCommerce businesses still manage to offer free shipping. Here is how you can offer free shipping to your customers:
You can consider making it available only for orders that exceed a certain amount. This approach is a popular shipping strategy employed by many as it also helps to encourage your customers to buy more.

You can offer discounts to certain customers so that only they qualify for free shipping. For example, free shipping might apply to app purchases only or first-time buyers.

You can increase the prices of your products so that your customers are unknowingly actually paying for their own shipping.

You can increase the price of products by just a little so that neither you nor your customers will be responsible for the full amount.

You can use your profit margin to pay for shipping. Thus, your profit margin will become smaller, but hopefully your loyal customer base will get bigger.
Providing local delivery
Offering local delivery is often forgotten about. It can be a very cost-effective approach for online stores that mostly sell to locals. In short, you can use zip codes and offer customers who fall within a specific area to pick "local delivery" upon checking out. Many businesses offer local delivery free of charge. If this is not feasible, you can at least offer this shipping method at a reduced rate.
---
Charging a flat rate
Offering a flat rate for all packages is one of the most popular options. To make this shipping method work, you need to find a way that you can charge your customers a fair flat rate. Though, this becomes exceedingly difficult if your online store sells a huge selection of products without a real average size or weight. So, this approach is more effective and easier for products of similar weights and sizes like scarfs and greeting cards.
---
Charging a variable rate
If you will be following this strategy, you can connect your online store to your carrier. Many popular eCommerce platforms, like WooCommerce and Shopify, offer some type of extension that will help you to work out the cost automatically. This way your customers will have a few options and then they can select the service that they want. Factors that you can consider include:
Delivery speed (for example standard or overnight)

Weight

Size of the packaging
Whichever approach you decide on, it is key that you communicate the shipping speed to your customers before they check out. By offering clarity from the start, you can boost cart conversion and confidence in your store.
---
How to Pick a Shipping Carrier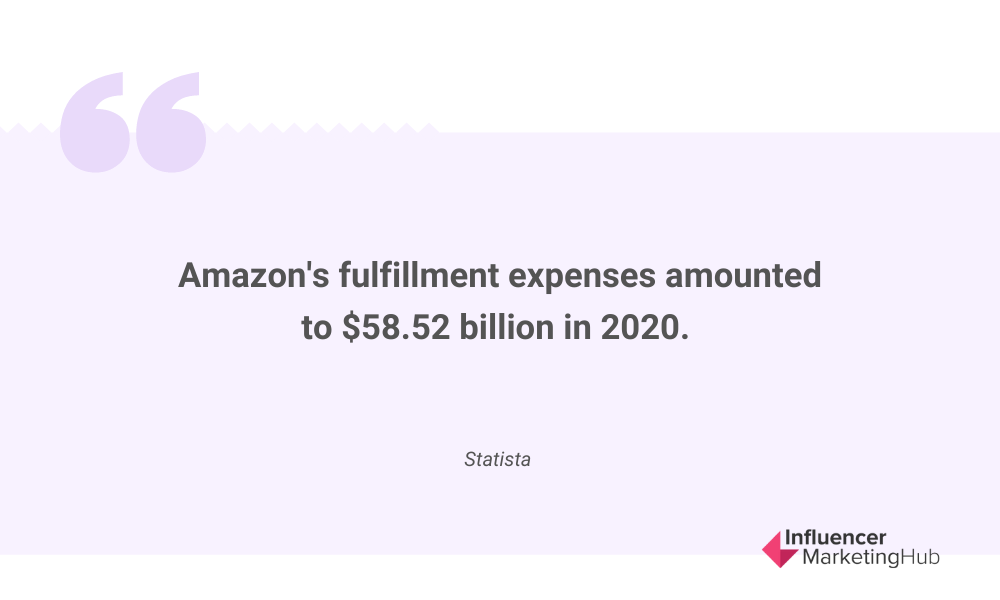 It is key that you identify the best carrier(s) for your eCommerce business. In fact, you do not have to select just one. For example, you might find that it is better to work with one carrier for overnight shipping, while another one is better for shipping fragile items. Whichever the case, the following are some of the things that you should keep in mind when researching shipping carriers.
International shipping
If part of your plan is to ship internationally, it is best that you select a carrier from the start that will be able to tick this requirement.
Weight
To make selecting a carrier easier, it is key that you have an updated list of the weights of all the different products that you stock. This will help you to get a more accurate understanding of the estimated total costs. Also, if the average weight of your products is more on the bulky side, you might find that not all shipping carriers will be able to help you. So, not only will it affect your costing, but also the availability of carriers.
Type of product
Some products, like food and alcohol, will require that special arrangements will have to be made in advance. For example, you might need to use extra insulation or ice if you are selling food. If you are selling alcohol, you might have to put extra measures in place to ensure that you abide by the country's regulations regarding the sale and consumption of alcohol. Whichever the case might be, you need to ensure that the shipping carrier will be able to meet these requirements.
Costs
It does not matter if your customers will have to pay the exact total or if you will allocate it to your budget, your goal is to find a cost-effective partner. Depending on the approach, shipping can be one of the biggest expenses of an eCommerce business.
Also, remember that there are a number of costs linked with shipping. It can cost a pretty penny. So, be sure that you also consider costs like packaging and customs/duties in addition to the rate that a carrier quotes you.
Delivery times
Believe it or not, not all carriers provide weekend delivery as an option. Be sure to ask your list of shortlisted carriers beforehand if they only ship during the week or on public holidays and weekends too.
---
How Can Your Streamline the Fulfillment Process?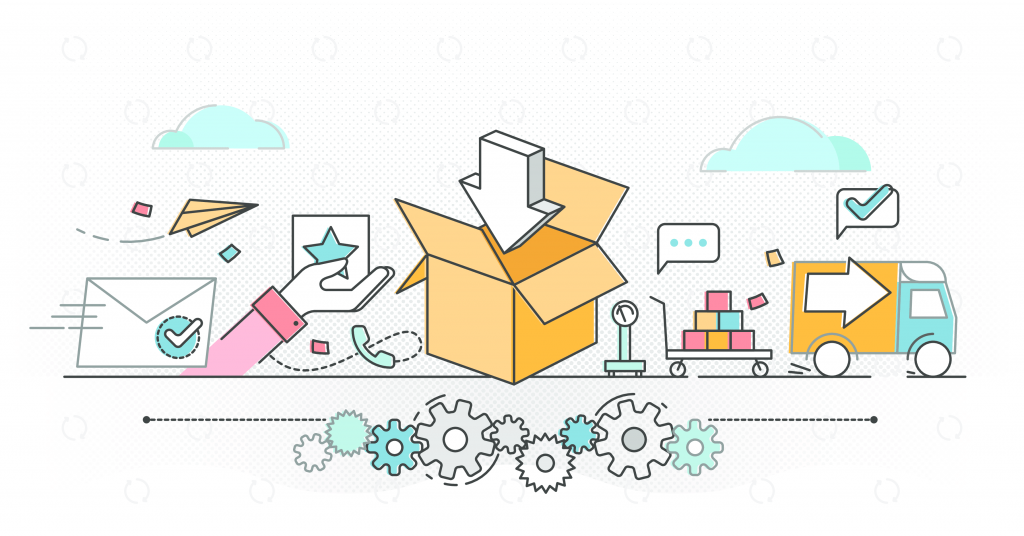 In short, fulfillment refers to everything that happens as soon as a customer has placed an order successfully online to when the product gets delivered. It can be broken down into the following steps:
Receiving the order

Storing the order

Selecting the order

Packing the order

Shipping

Dealing with possible returns
Managing your inventory will be an integral part of the success of your eCommerce business, unless you plan on taking a dropshipping approach where you will only buy the stock from a third party when an order has been placed for a specific item. If you do not have a reliable system in place, you could end up losing money faster than your shipping method can deliver orders.
As a matter of fact, efficient fulfillment has been identified as one of the eCommerce trends for 2021, especially for eCommerce businesses that focus on the B2B industry. Nowadays, the line between consumer expectations for B2B and B2C businesses is blurry. Consumers expect that B2B companies should be able to offer the same fast shipping methods that B2C companies typically offer.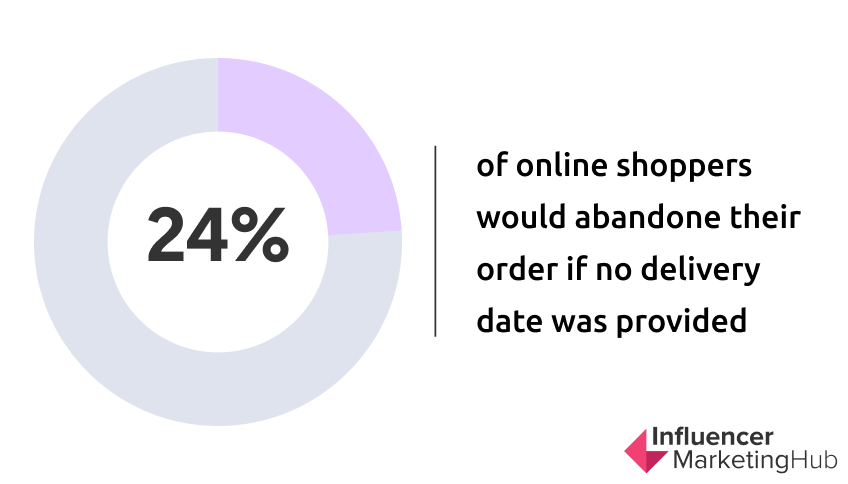 So, to help eCommerce businesses streamline and improve the fulfillment process, businesses should seriously consider turning to automation as a possible solution. A fulfillment service can, for example, help you to automate the shipping process.
If you opt for this route, your stock will be stored at the warehouses of the fulfillment services. The benefits of enlisting the help of a fulfillment service is that you can get a better shipping rate (fulfillment services often get better shipping rates because of the sheer quantity) and your products could also get shipped faster as you will be able to store your stock at a central warehouse that is closer to the majority of your customers. Not only can it speed up the process by reducing the time required to store and collect products, but it can also reduce human error.
Though, on the downside, if creating a memorable unboxing experience for your customers is very important to you, this might not be the best solution for you. As it is not their own brand, you might not get the same effort that you would have invested if you packed your own packages.
Once you have grown your eCommerce business to the stage where you are shipping over five packages per day, it becomes more cost-effective to enlist the services of a logistics partner. There are many third-party logistics providers (or simply called 3PL) that will help you to collect, package and ship your orders.
Here are some apps to help with inventory management and shipping that you can check out: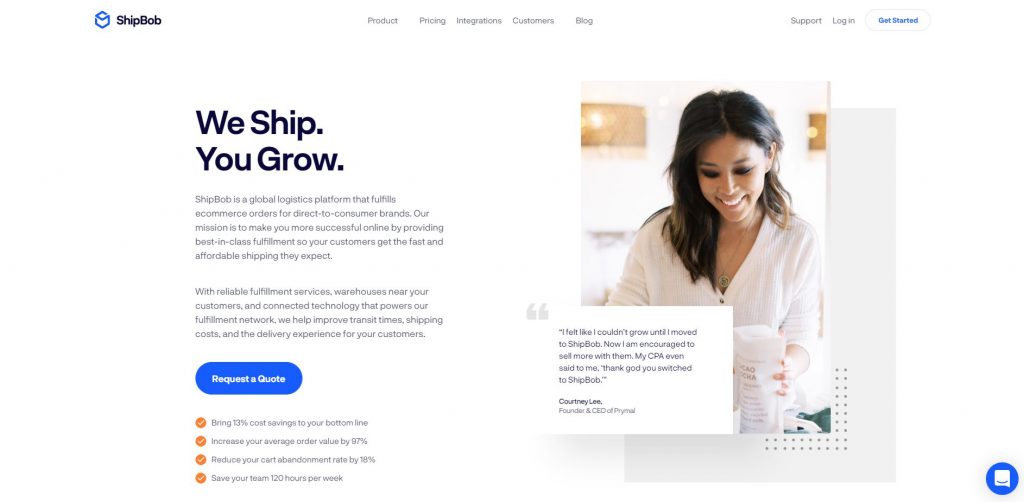 ShipBob is one of the top eCommerce apps that can help you to scale your online store and take it to the next level. It is 3PL that boasts a fulfillment network across the US. Every month they ship millions of packages to eCommerce stores. Here is how it works:
You connect it to your store, import your products and forward them your inventory.

ShipBob will then store your stock at their fulfillment centers.

When a customer orders some of your products online, ShipBob will then ship the items from the closest fulfillment center.
---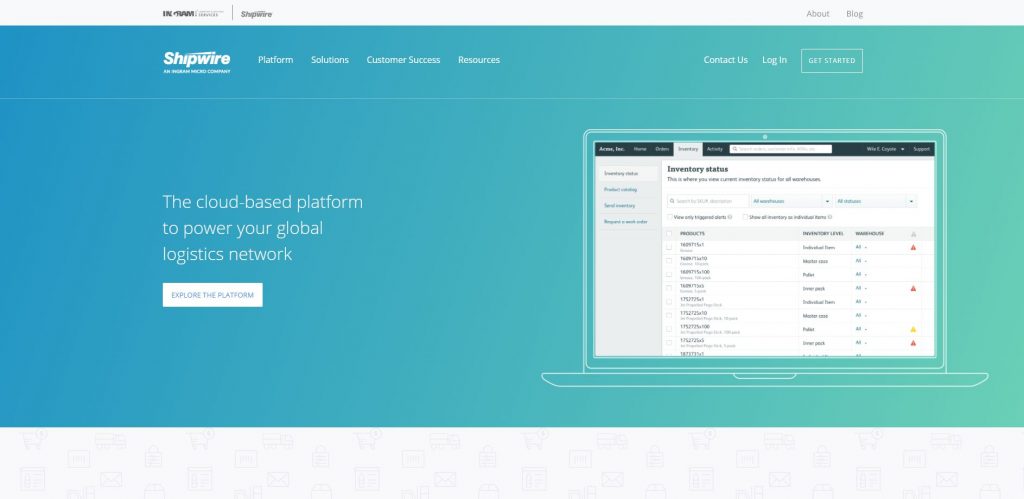 Shipwire will help you to manage your orders and inventory levels and optimize your shipping costs and delivery time. With the help of Shipwire, you can either connect to an international network of 150+ fulfillment centers in 45 countries or connect your existing locations.
---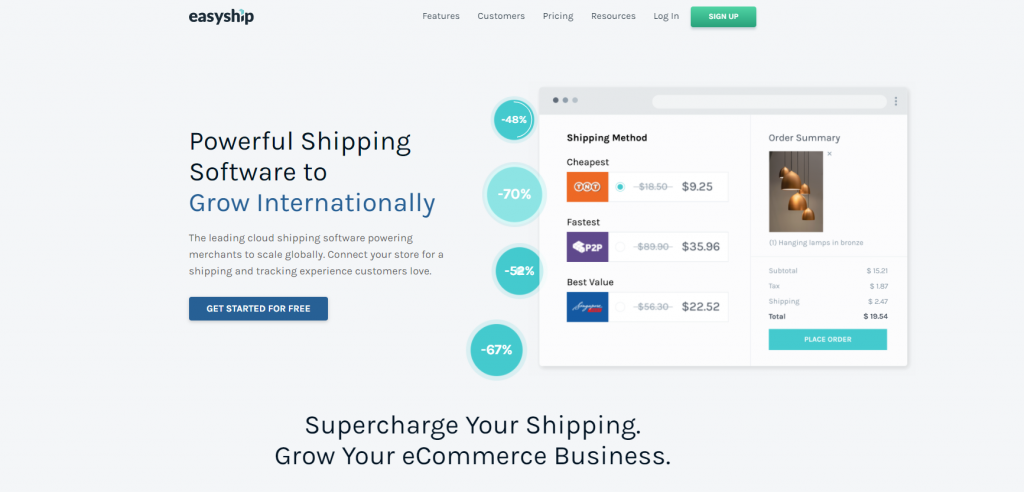 With the help of this shipping platform, eCommerce businesses can ship to customers across the globe at low shipping costs. It integrates with the majority of eCommerce platforms and international couriers. You can then either connect your own courier account or take advantage of the pre-negotiated special rates of Easyship. From getting the paperwork ready for delivery and customs to working out tax, this powerful shipping software solution will make shipping smooth sailing.
---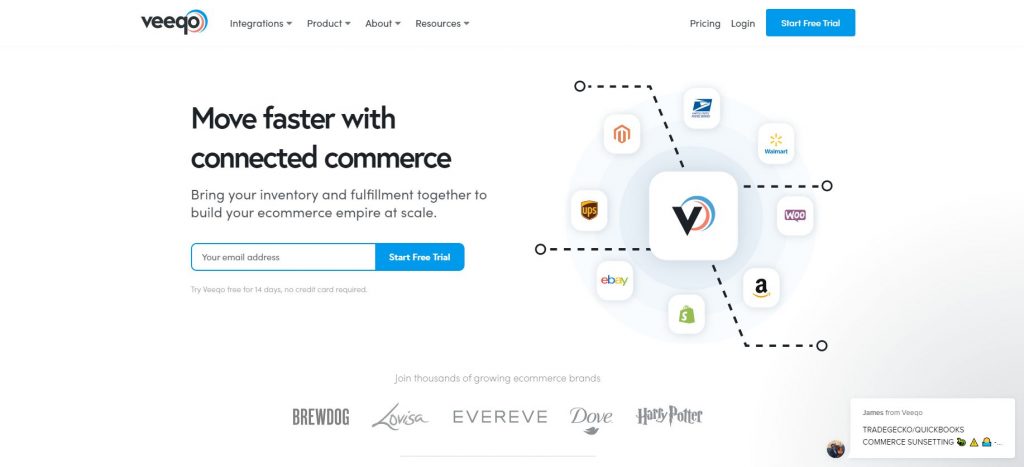 Via Veeqo's single platform, you will have total control of your shipping and inventory. Whenever you have made a sale, it will update your stock everywhere in real time. In addition to synchronizing inventory levels across warehouses and channels, it can also help you to predict demand by using past sales data.
---
How Do You Select Your Packaging?
Nowadays, packaging is so much more than just a way to ensure your goods arrive safely on your customers' doorsteps. When done right, it is an opportunity to strengthen your brand identity and, at the same time, wow your customers.
Opening a package should be an experience. If you have ever bought an Apple product, you will know what we're talking about here. So, if your budget can afford it, it is better to pay extra for branded packaging than to rely on the free packaging that your shipping carrier might offer. With unboxing videos becoming a trend on YouTube, you might even be able to score your brand some valuable publicity.
The following are a few common packaging options that you can explore:
Boxes

Padded envelopes

Unpadded envelopes

Poly mailers
Whichever packaging you decide on, remember that packaging contributes significantly to retail waste. Not only should you think about your target audience when packaging their orders, but also the environment. As a matter of fact, by making more sustainable choices, you will very likely gain more customers. So, try to stick to paper, cardboard, bioplastics, and biodegradable plastics. Also, by trying to keep your packages small and light, you will most likely be able to score a better rate from the shipping carrier.
Lastly, you will also have to label your packages. The best route is to print out your labels instead of writing them out by hand. Not only is this way much faster, but it looks more professional.
---
Do You Need Insurance?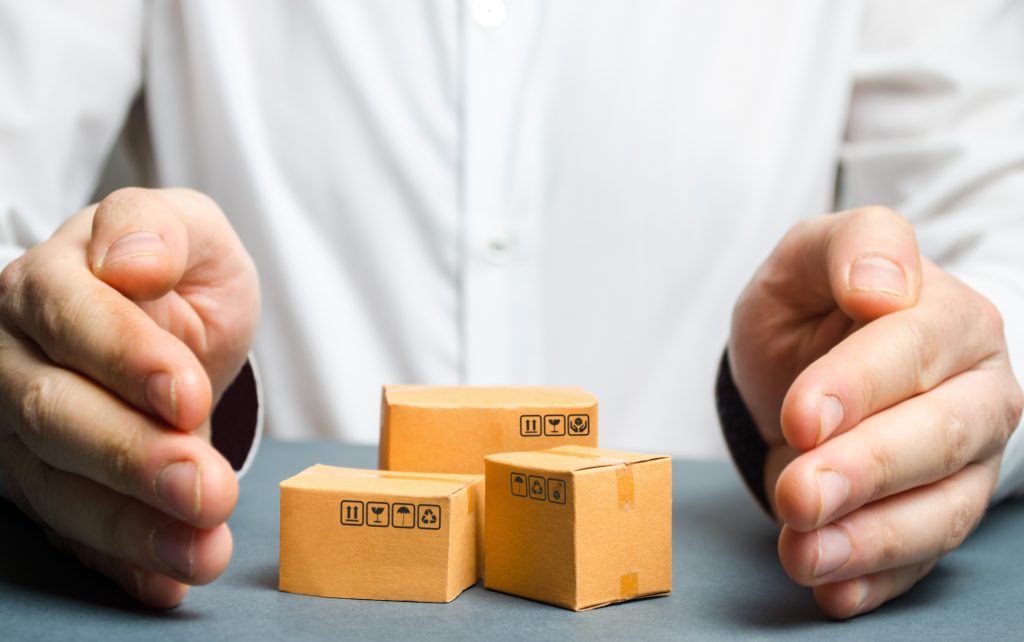 Tracking and insurance provide extra security and are strongly recommended if you will be selling expensive product items. The majority of shipping carriers do not charge a lot for tracking and insurance and a few carriers might even throw in free coverage for a set amount.
---
When Should You Include Customs Documentation?
You will have to attach a customs declaration if you will be shipping your products internationally. In short, this document informs the custom officer about the content of the package, its value and if it were sent as a gift. The customer could possibly have to pay extra custom duties or taxes. So, it is good practice to include in your shipping information that customers might have to pay such charges upon delivery.
While paying this extra fee will not be your responsibility, it is important that you fill out the documentation correctly. Failure to do so could mean that your packages get delayed at customs.
---
Wrapping Things Up
We've tried to cover all the most important aspects that eCommerce businesses should pay attention to when it comes to fulfillment and shipping in particular. As you can see, there are many different pieces that all need to work together seamlessly to ensure that orders get delivered correctly, on time and in one piece to keep the peace.
Not only is it important that you are up to date about every step of the process, but your customer will also appreciate updates about an order's status. Good communication regarding shipping will keep your customers happy and it can also lighten your own load (and we're not referring to your inventory now). By giving your customers the ability to track their orders, they will have one less reason to contact your support team.