2019 was a triumphant year for TikTok. From being the most downloaded app in Q1 to being coined as Gen Z's favourite app, nothing could slow its momentum. Setting the same pace for 2022, there has been some clear trends that have dominated the platform and some that we think are going to key ones to watch for any brand aspiring to master the app.
At Fanbytes by Brainlabs we spend most of our time getting acquainted with Gen Z consumer behaviour and utilising the relevance of popular content. In doing so, we have successfully helped generate explosive results on TikTok for everyone from Warner, Universal, to more unorthodox brands such as PHE & ACCA.
So, whether you are hoping to turn your artist into an overnight sensation, make it to the top of the app download charts, or have your clothes worn by young people everywhere, here are a few things you'll need to keep an eye out for on TikTok in 2022.
---
5 Major TikTok Trends To Watch In 2022:
---
1. Memes, memes everywhere
If I asked you the first time you heard Old Town Road, would you know? Would it surprise you that it rose to popularity from TikTok?
This is just one example of many where a song went viral and won a grammy thanks to the meme culture on the platform. Memes are used as a popular communication tool amongst Gen Z and can unlock a whole new world for brands who want to become a part of the conversation.
Tapping into this has helped us drive valuable results for a lot of our clients. We utilized TikTok's existing features and tools to bring the 'VSCO Girl' meme to life in a campaign we activated with Atlantic Records for the song 'VSCO Girl' by Round2crew.
For those of you who don't know, a 'VSCO girl' is a subculture on the platform that best describes girls who live a lifestyle of hydro-flasks, reusable straws, Kanken backpacks, Birkenstocks, and scrunchies. We played on the marketability of this 'VSCO girl' stereotype, and it paid off. It performed astoundingly and received over 251k views, and over 37k hearts.
Click
here
to watch one of our influencers in action.
---
2. Using a data-driven approach
TikTok might have been seen as the wild west of social media, but that's all about to change. As the platform has matured, so has the technology around it. Around 2 years ago, we saw how instagram influencer analytic platforms empowered brands with the tools needed for a data driven approach to influencer marketing. This changed the game, and now we are seeing this come over to TikTok.
Byte sights is the world's first TikTok influencer analytics tool. Allowing brands to understand important data around influencer metrics and demographics before doing a campaign. We believe this data driven approach is going to re-define how brands approach TikTok. Data is power, and this is exactly what Byte Sights gives brands on TikTok.
Our platform enables analysis on over 200 different data points to create unique metric calculations. From being able to identify rising stars, tracking the progress of a hashtag or account, to spotting trends, our metrics use AI to generate accurate insights so that you know what works and what doesn't on Gen Z's favourite app.
Below is a sneak peek of only a fraction of what our data can do.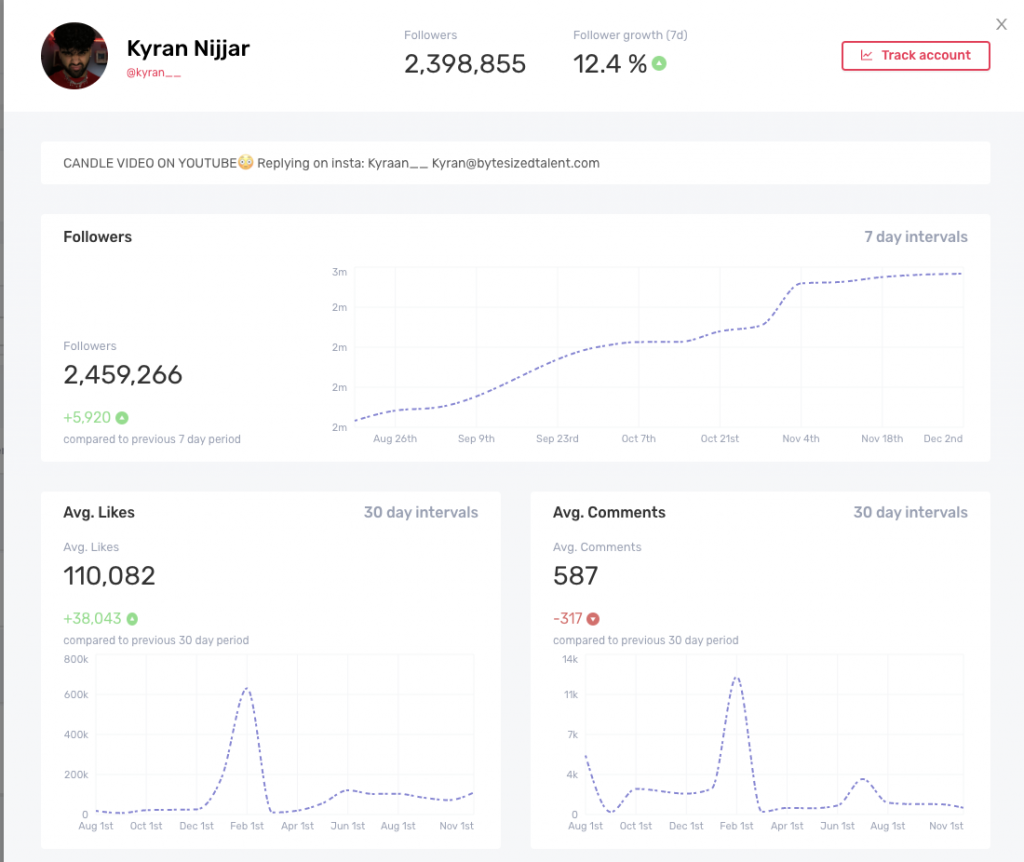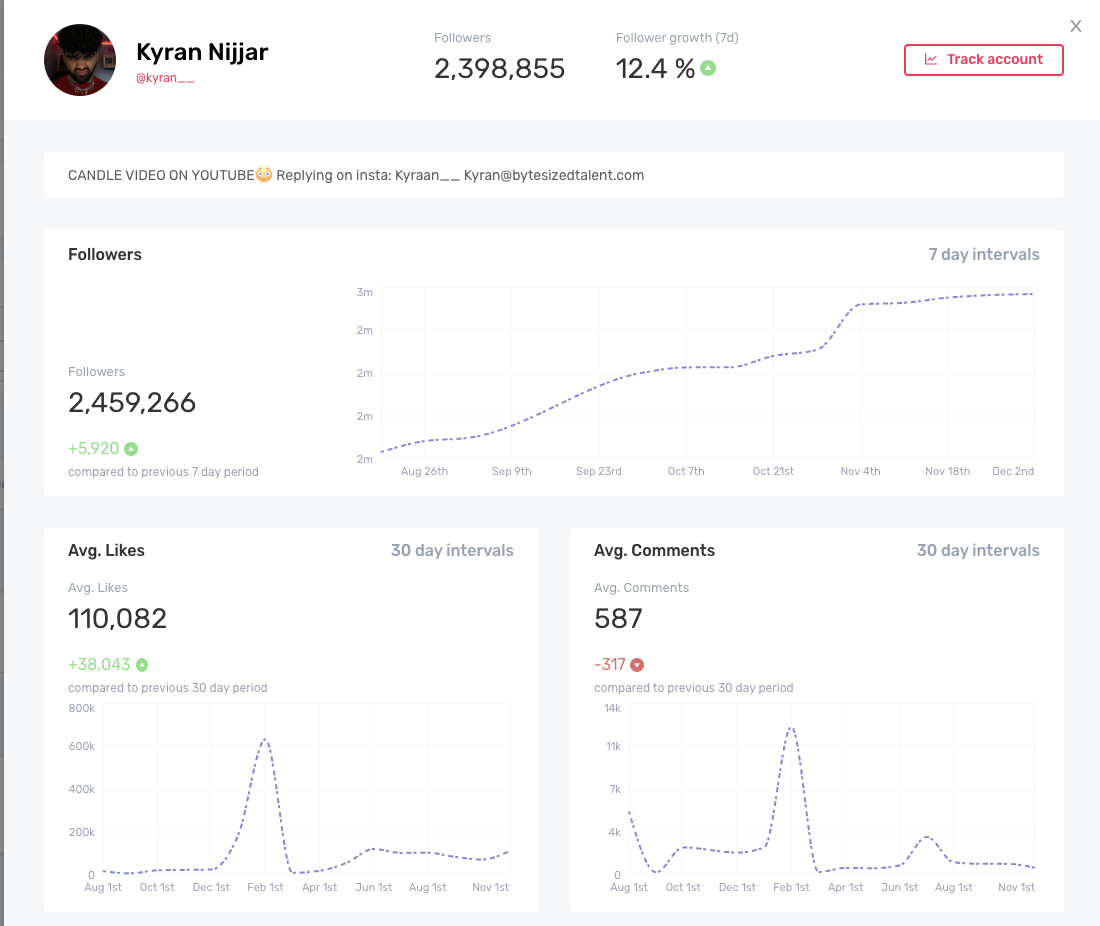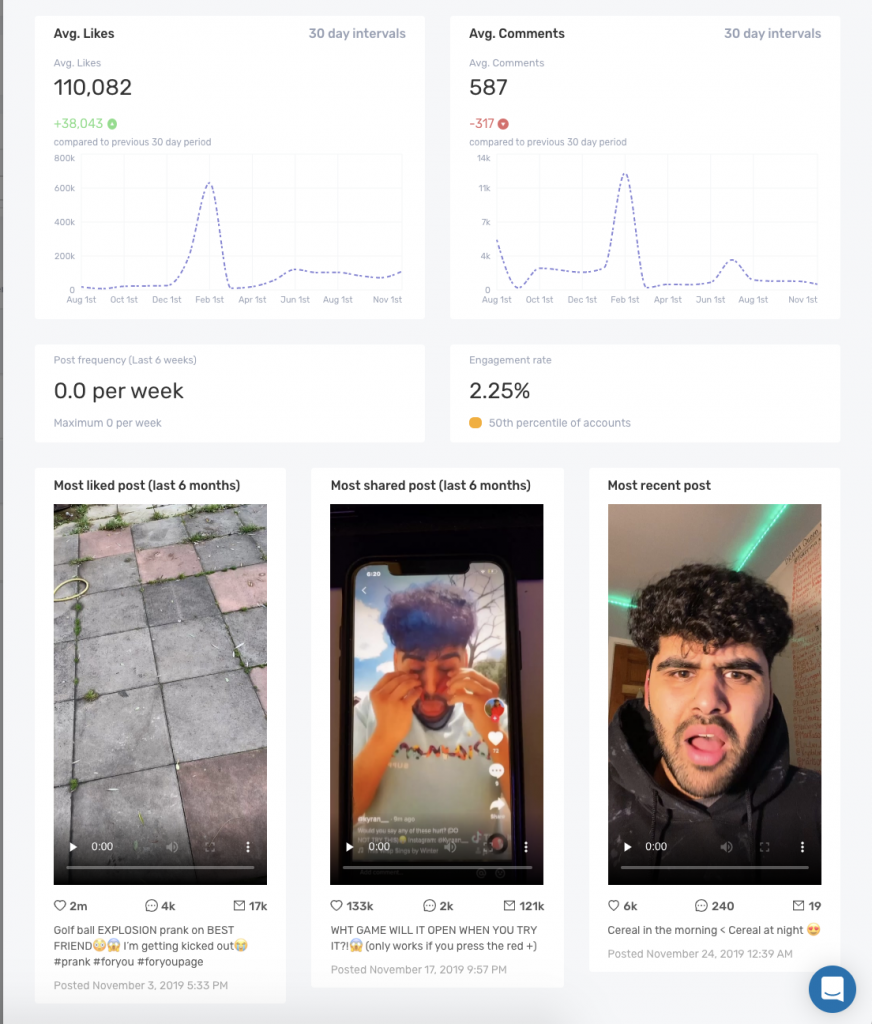 ---
3. TikTok is treated like TV
There is one thing in particular that sets TikTok aside from other social media platforms, and that is its ability to make users feel like they're watching a TV show.
We have seen countless examples of content on TikTok that have mirrored TV conventions, and we know that this is going to be something which continues as we head further into 2022.
The content on TikTok is discovered primarily through hashtags, giving users the opportunity to follow new content over a period of time, the same way that you would wait for the next episode of your favourite TV show.
This is great for creators and brands on the platform as it gets users hooked and compels them to navigate to their page to find out what happens next. We've tapped into this trend for an influencer campaign/takeover we carried out for Larson & Jennings.
We had influencers post a story or concept on their profile to create intrigue and promise to post the conclusion/ punchline on the branded L&J account. Both of these takeovers were an absolute hit, with one influencer driving 1,000 followers to the brand's account in only 2 days!
Click
here
to see an example video.
---
4. Putting a face to the brand
Unfortunately, brands don't have a face, but people do. So, providing insight into your company culture and showing the real and diverse faces of your brand can provide users the ideal space to connect with you.
There is nothing more appealing to TikTok users than a brand that is authentic, real, and that can effortlessly entertain through video. We've noticed a handful of brands creating 'behind the scenes' style content to appeal to this aspect of Gen Z behaviour and it seems to be working.
Whilst this content may appear somewhat dull and likely to be swallowed up in an otherwise animated TikTok space, it is actually the type of content that goes absolutely viral on the app.
Washington Post is an example of a brand who has smashed this trend. They provide exclusive looks into breaking news stories whilst combining the tools and humour existing on the platform, positioning their brand as relevant and entertaining. What's more, it's this method that has helped them achieve over 360k followers and become the leading news brand on the platform.
We took a note from their book when running a campaign for ACCA. Keeping in mind that users enjoy the combination of humour and real-life content, we sent some of our TikTok influencers to accountancy firms to film 'a day in the life' of an accountant.
The goal was to replace negative connotations of accountants with more positive ones and our content was able to do just that. We drove over 1million views, 100,000 hearts, and ACCA expressed how we helped them open up "engaged and relevant audiences [they] would not have had access to otherwise".
It's important to remember that TikTok is a safe space where authenticity reigns supreme. It is less impactful being flawless and stellar to raw and real.
---
5. Unlikely brands are flocking to TikTok
It's no secret that TikTok is a super-star making power machine, but that doesn't mean that's all it is, and I think a lot of brands are starting to finally catch a glimpse of all its glory.
Ultimately, brands have begun to understand that to confidently deliver a disruptive brand activation that bolsters relevance with Gen Z, they need to transcend traditional ad messages.
So, from publications to politicians, we have seen an influx of more unorthodox brands building a presence on TikTok, and it's never felt more right.
As previously mentioned, we have even had the pleasure of working with ACCA, the leading international accounting body, to activate their first TikTok campaign. Even though they were a brand you wouldn't expect to be successful on TikTok, we were able to tell their story in an authentic way, strike a cord with the younger demographic, and inspire.
From using only two of our TikTok influencers, they were responsible for creating engaging organic content that would help turn perceptions of accountancy from this: "dull, boring and elitist" to this: "exciting, impactful and relevant". We were able to generate millions of views across social media and gain Gen Z's approval by receiving hundreds of positive comments. What's more, with such a high level of engagement between the influencers and their fans, we succeeded in seamlessly integrating them into their world.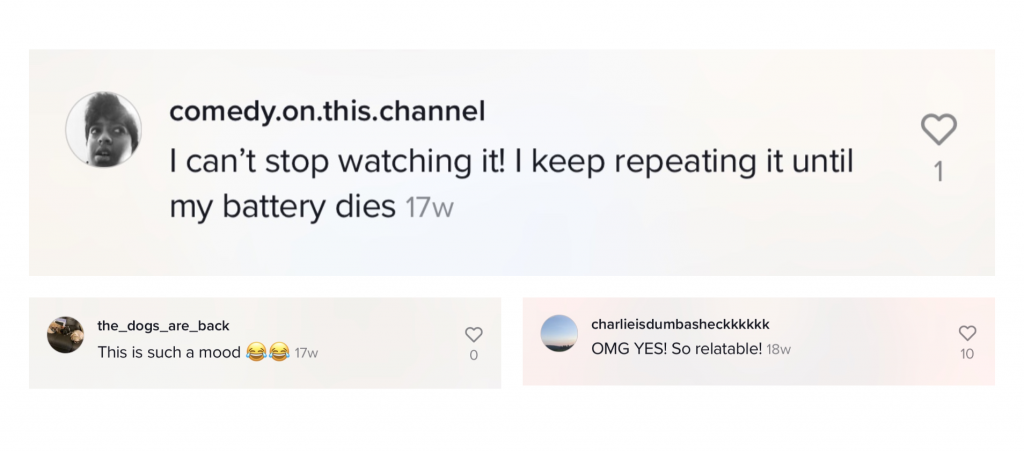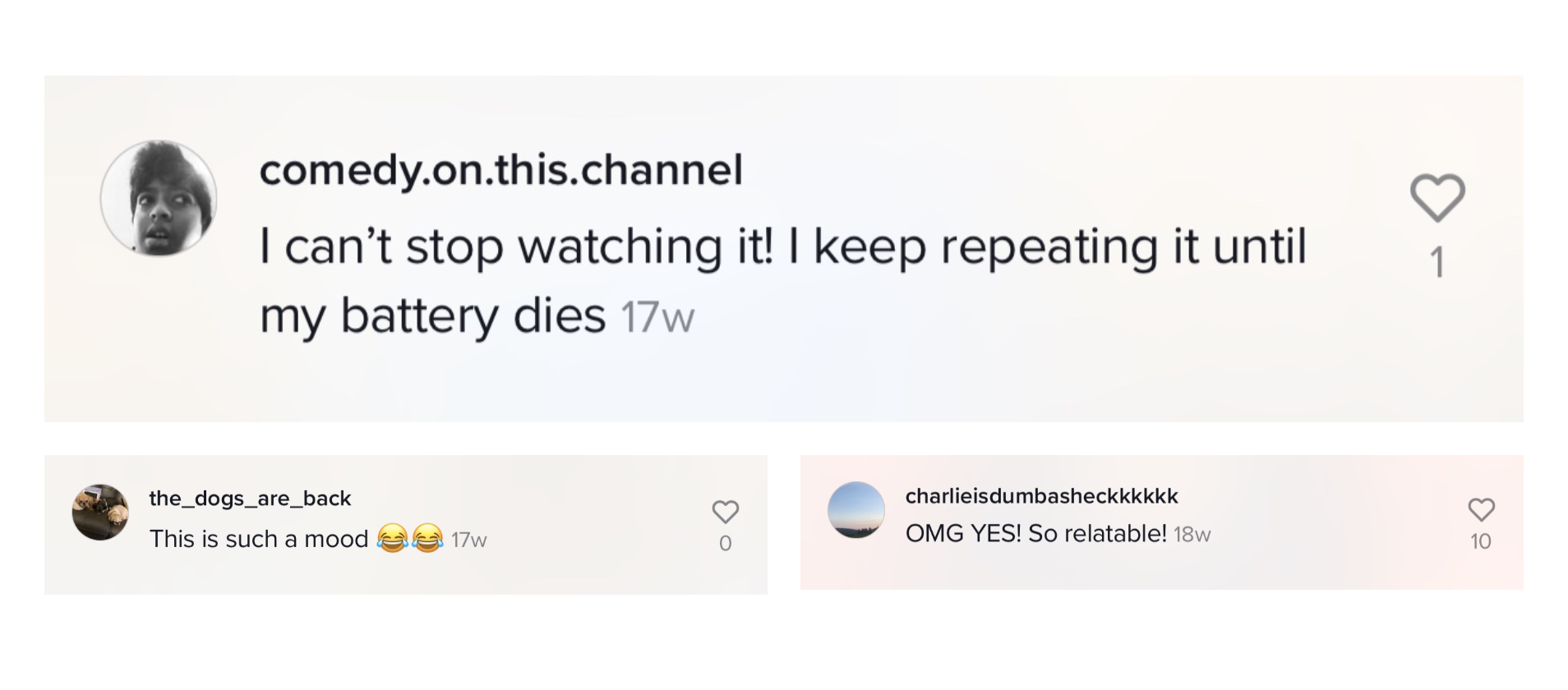 Click
here
to watch our full case study.
---
Stay one step ahead
Given the way things are going for TikTok, 2022 is looking to follow 2019's suit - just bigger, better, and more fruitful. So, if you're a brand who has 'to master TikTok' on their to-do list, keep a close eye on the behaviour of the platform, and you'll gain access to the youngest and most-sought consumers in the world.
---