Video content is an integral part of social media. For the past several years, video has been taking social media by storm. Video marketing has become a crucial element for any good social media strategy, and an effective one. If you haven't dipped your toes into the vast world of video marketing, there's no better time to start.
Video creation and video editing can be a powerful addition to your arsenal. Many social media managers, marketers, and content creators find video editing to be quite intimidating and time consuming. It's true, using some other techniques without guidance can lead to hours spent on a single clip.
But are you taking advantage of all the incredible video marketing tools available online right now? Video marketing tools nowadays have so many tips, tricks, and shortcuts to help make the process accessible for workers of all skill levels. Anyone can make a sleek, professional, social-ready video with just a few clicks!
---
14 Top Video Marketing Tools to Promote Your Brand Online:
---
Whether you're just now starting your first video, or you're a longtime video creator, here are some of the best video marketing tools to better promote your brand online and grow your following.
Promo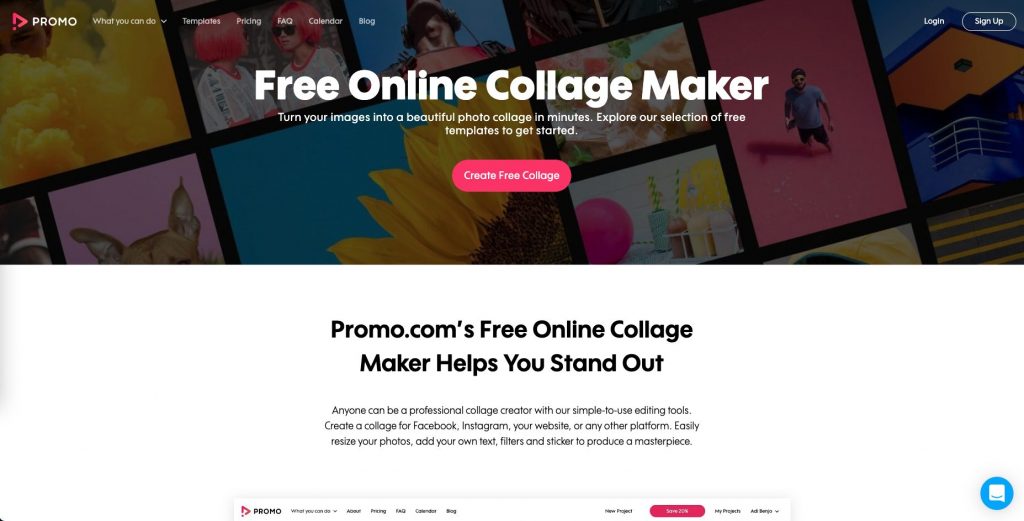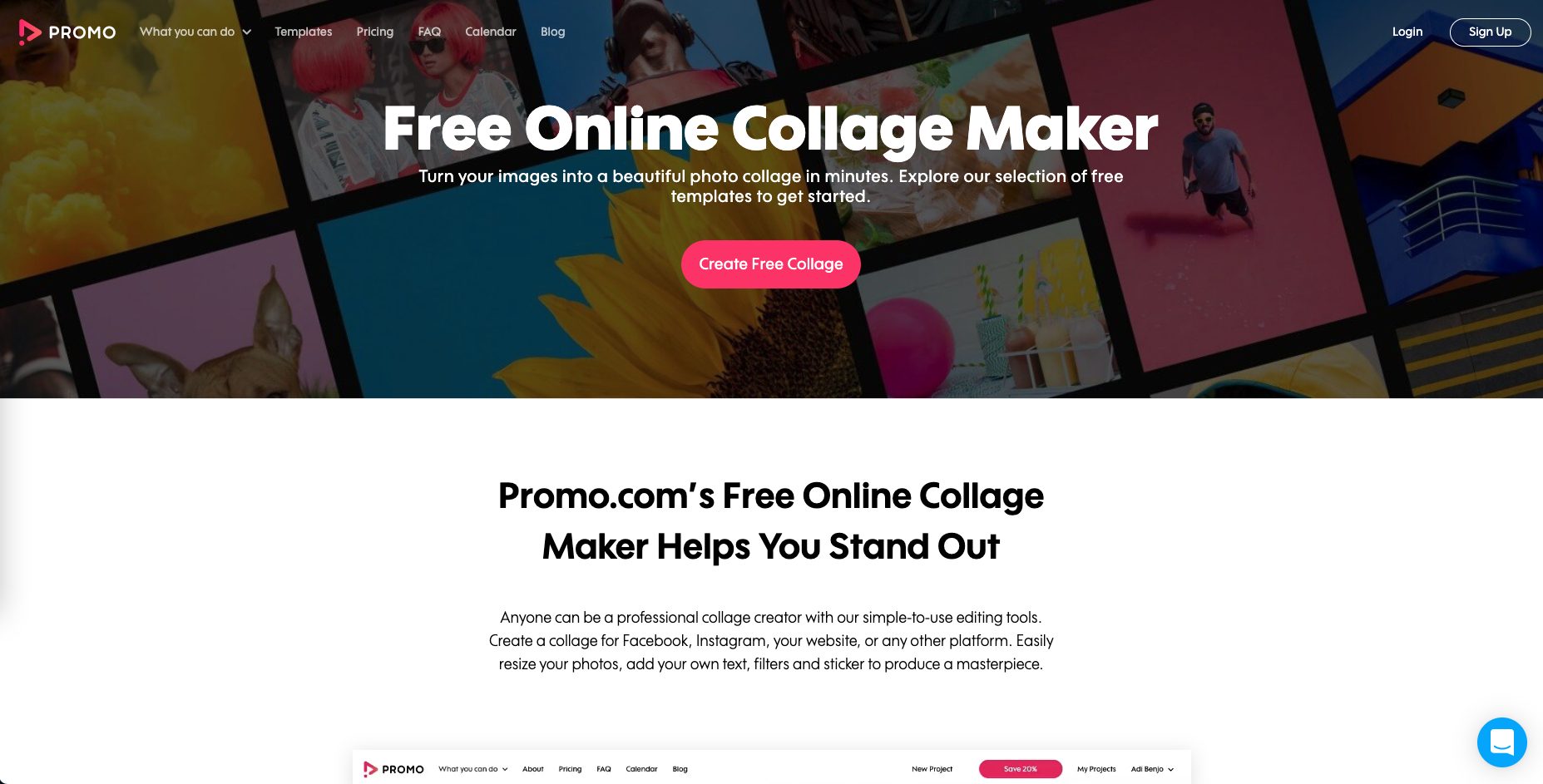 Promo does exactly what it sounds like it does: make promotional marketing videos. This platform works directly with Facebook, Instagram, and YouTube. This online video platform can perform a bunch of basic video editing functions for free, and you can add licensed clip art, stock photos, music, and more. Like many platforms, Promo will also let you crop your video to whatever social network format you want. One of the biggest perks to Promo is their "swipe up" integration and their embedded links features, thanks to their official partnerships with social networks. Their premium plans start at $39.
---
FilmoraGO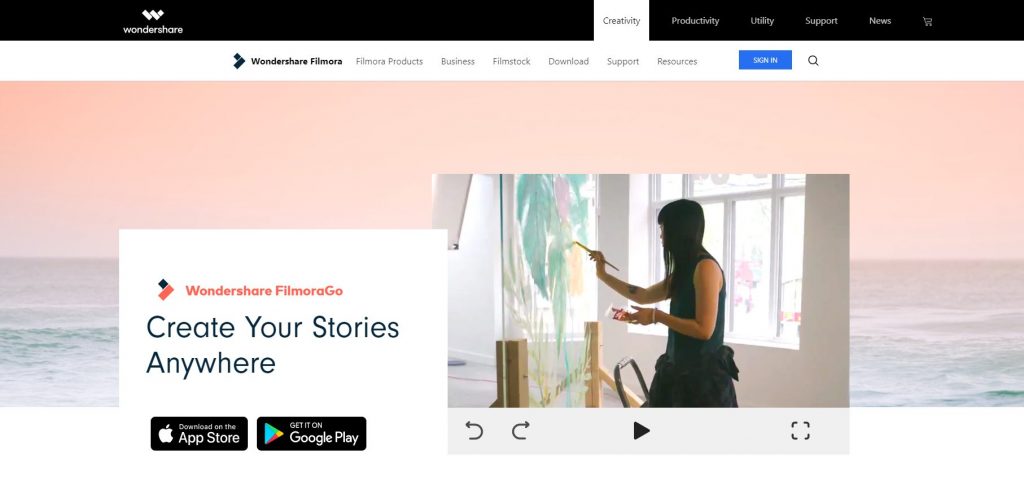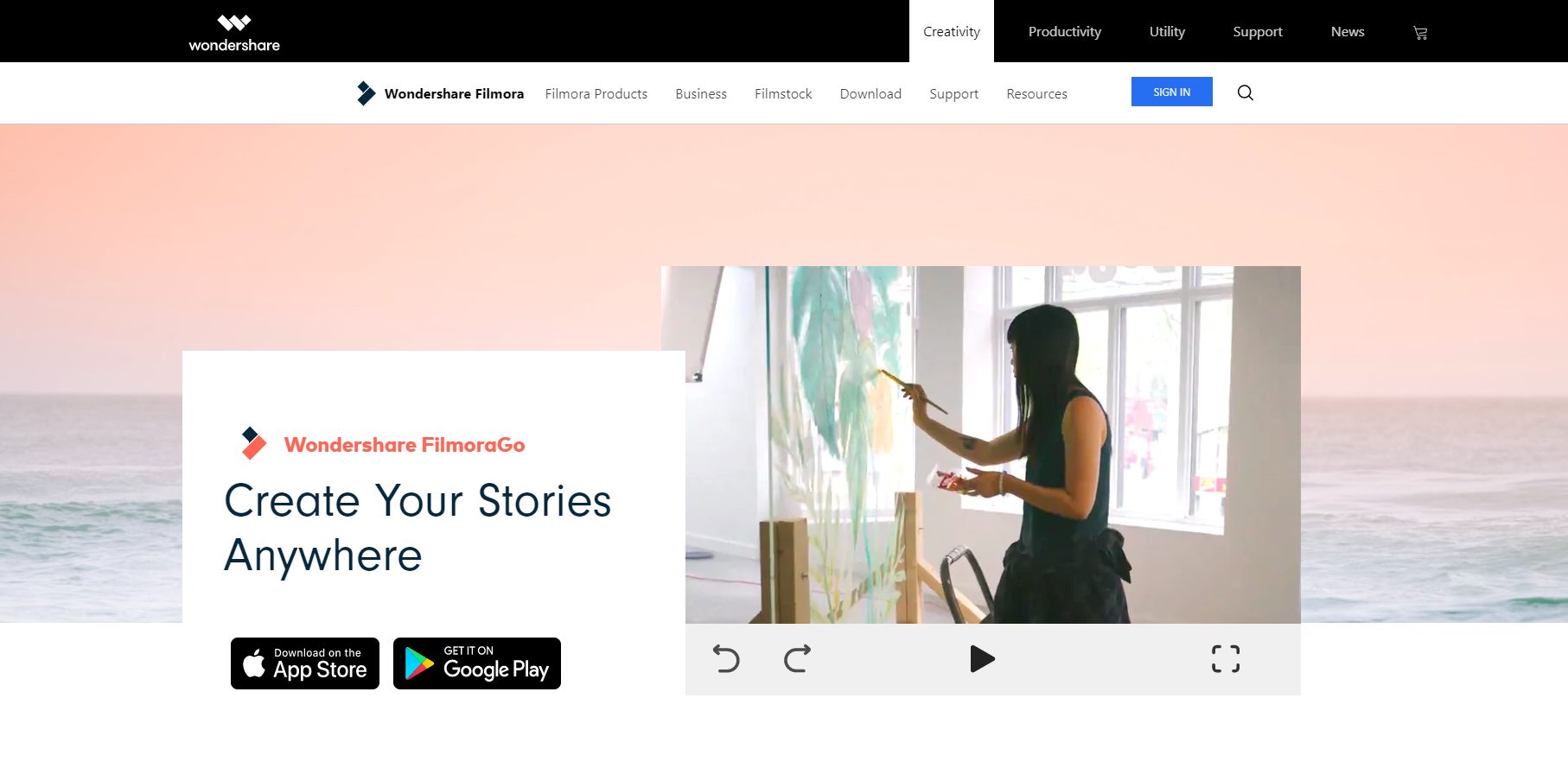 Filmora is an extensive video editing tool that provides a great deal of freedom for the user. You can use Filmora to adjust your brightness, your video speed, your color effects, and other video features. It has all the usual features, of course, in addition to trim/split functions, ratio/crop functions, speed control, voice over options, audio mixer options, and much more. It's a significant amount of features for free. The video editing interface can help create interactive videos to build your brand and your social media presence. You can use Filmora on Windows and Mac computers, plus Android and iOS phones. The app is called FilmoraGO.
---
Movavi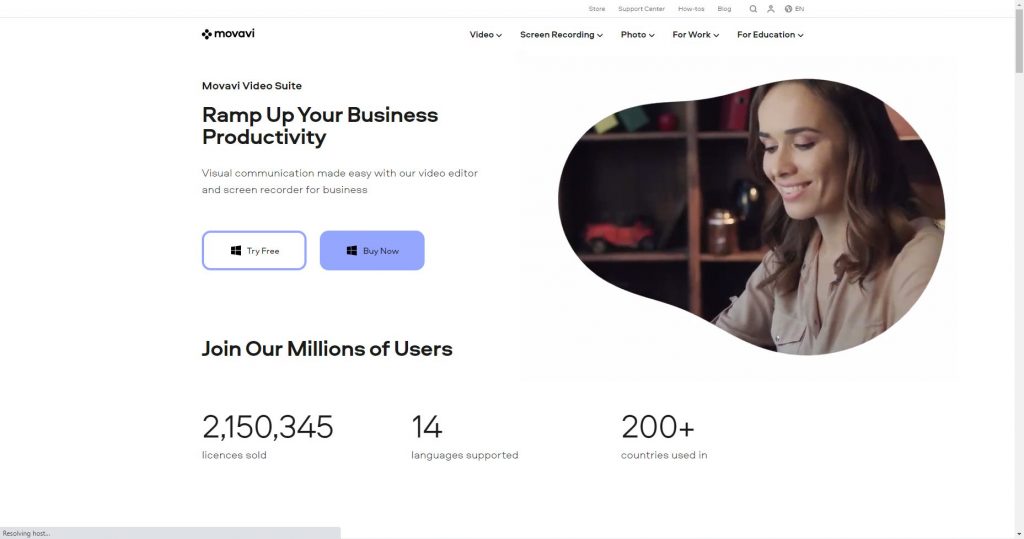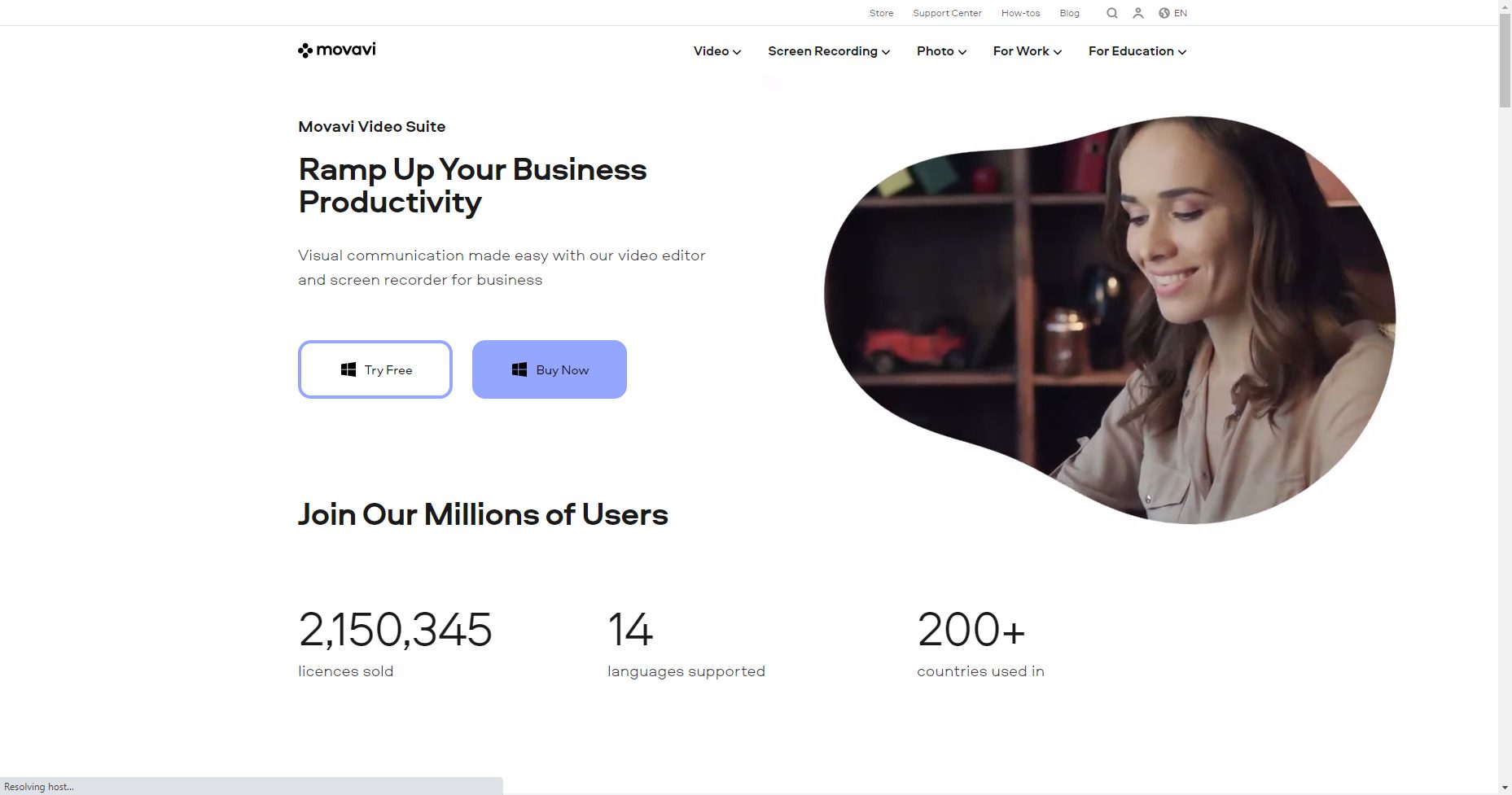 The Movavi Video Editor Clips application works on both iOS and Android devices and, unlike many other mobile video editing options, it lets you crop videos for all types of social formats. In the Movavi free version, videos will be exported with a watermark. The premium version will start at $1.99 a month and that will remove the watermark and allow you to add custom logos, animated stickers, and other new features.
---
VidIQ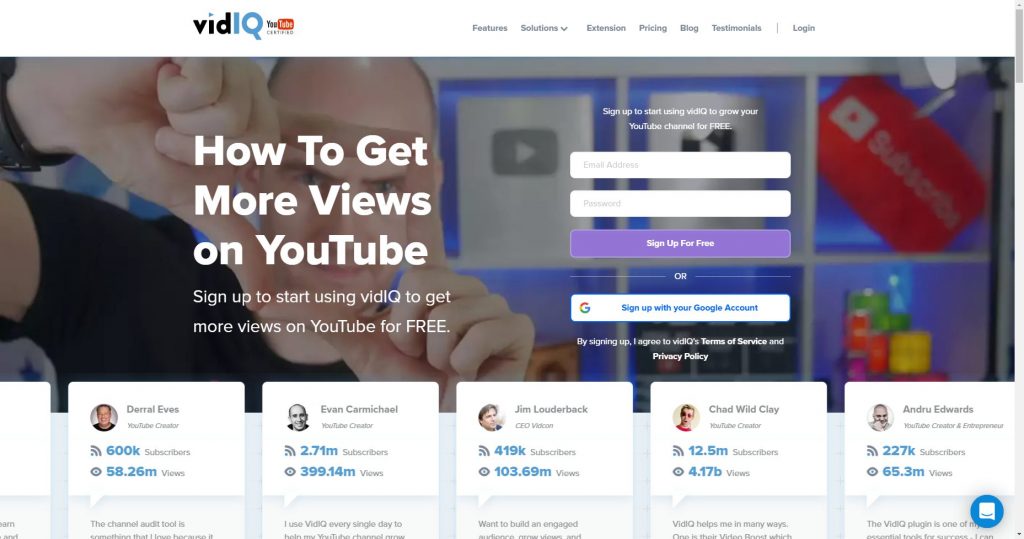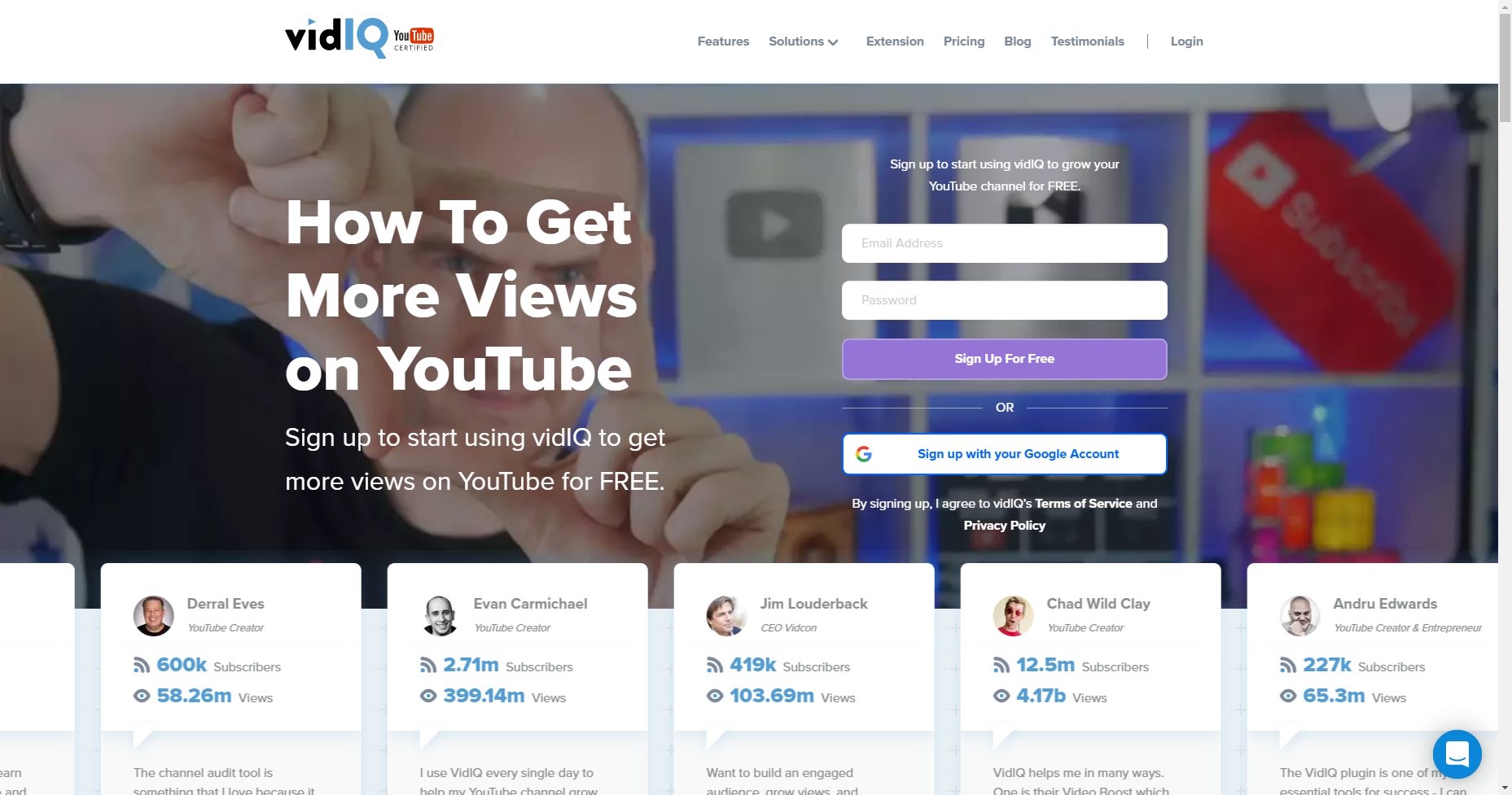 VidIQ is a popular video editing tool for marketers looking to take advantage of organic social media traffic. Many YouTube marketers will use VidIQ as a tool to help take advantage of their YouTube videos and maximize the performance. You can use VidIQ to make the most of your organic reach on YouTube, monitor your real-time stats, identify popular, relevant key words, and much more. Plus, take care of competitor research and analysis and compare statistics. The basic plan is free, and the paid plan starts at $7.50 a month.
---
Shakr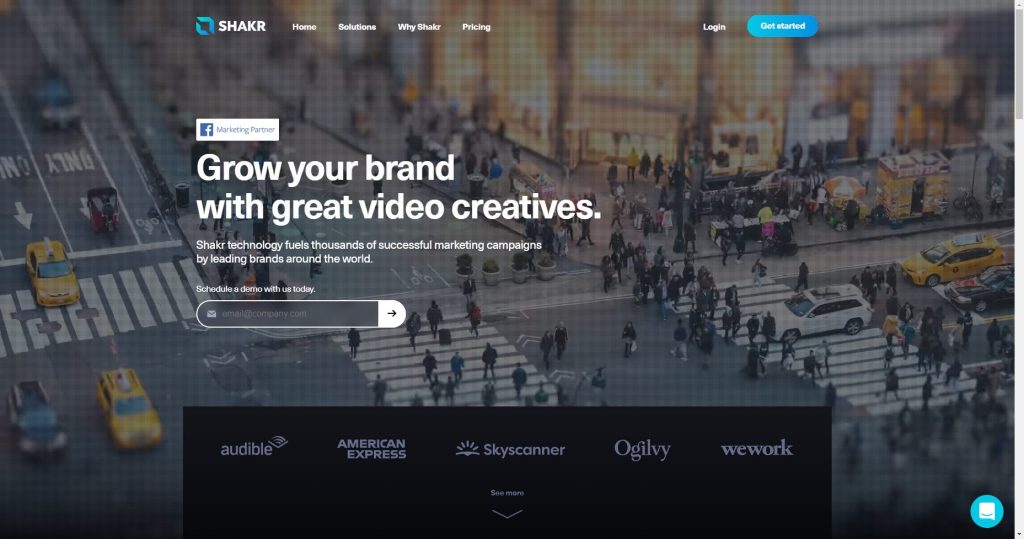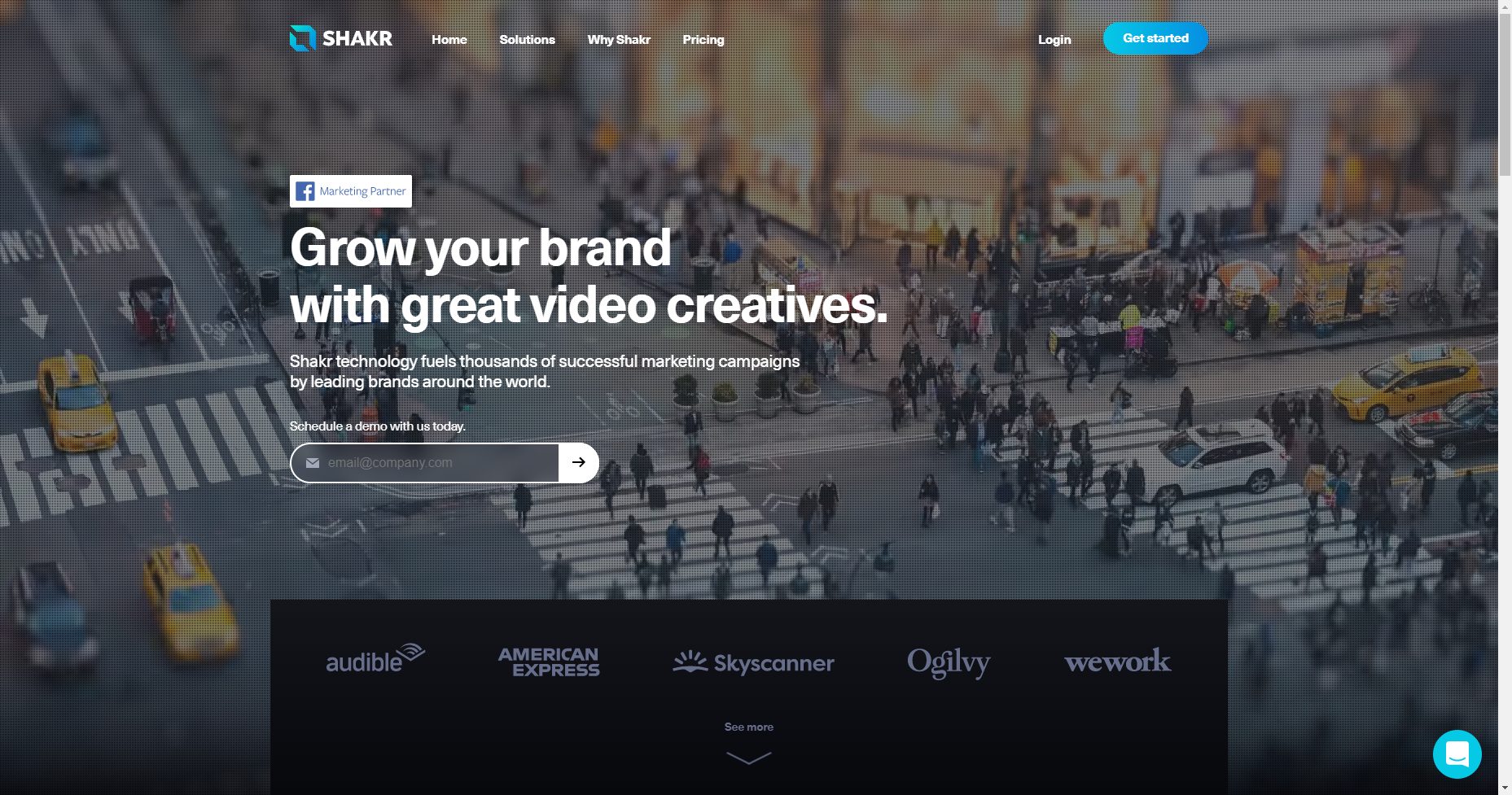 Shakr is a video editing platform meant to help facilitate video creation for your brand. With more than 1,000 different video designs, Shakr has plenty of great designs for your social media video. You can customize your video for the platform, for example, Facebook. In addition, you can make promos and business videos, drag and drop your images and video clips for easy editing, add text overlay, and create your videos.
---
VidYard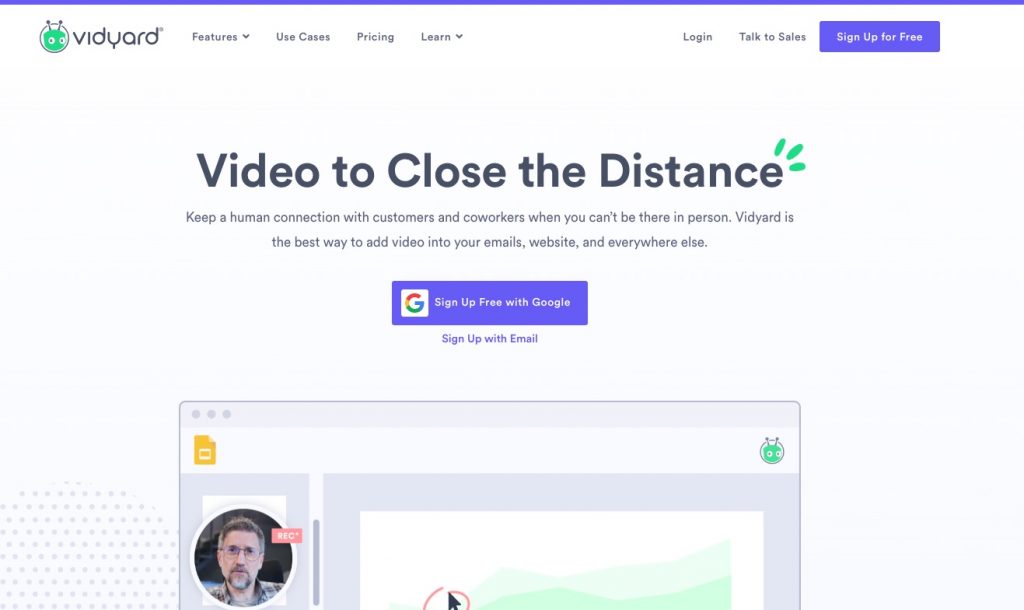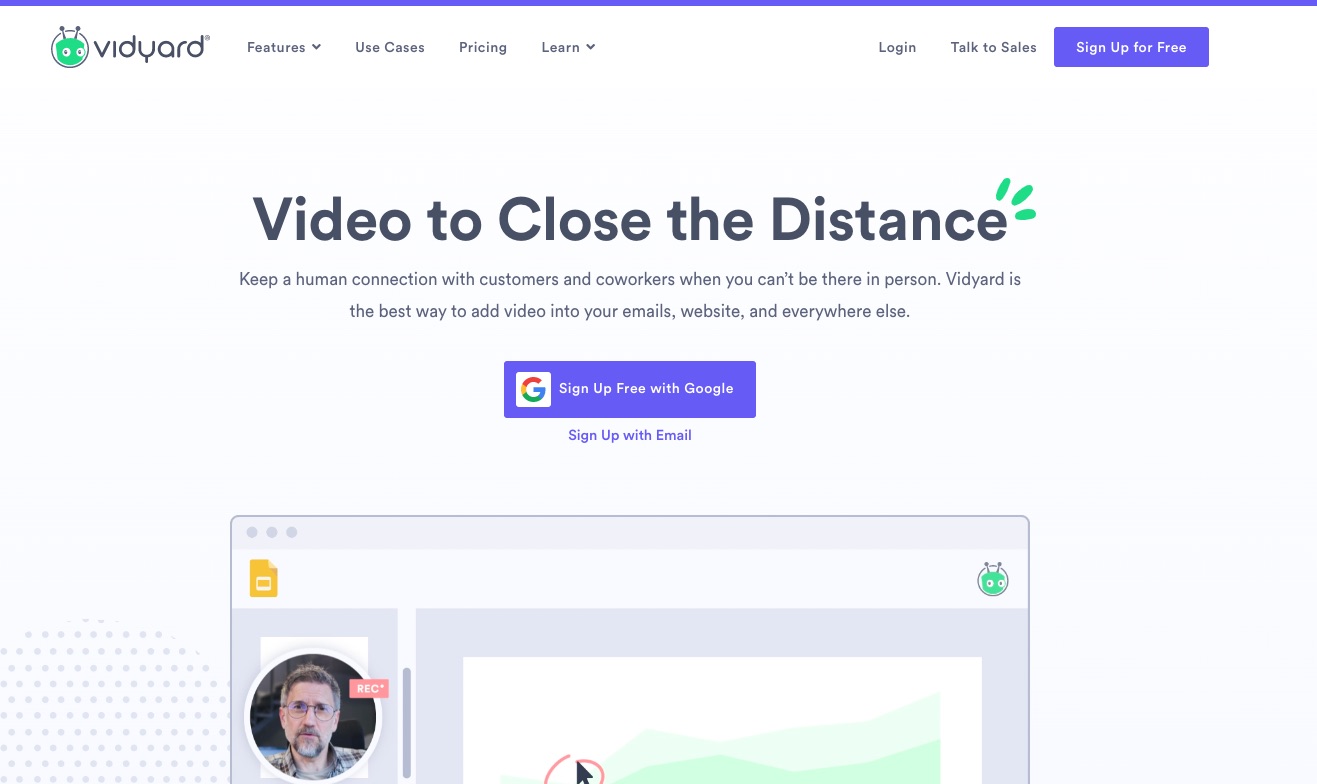 VidYard is another marketing focused on videos, working to help you create awesome videos to catch your audience's eye. It's a popular app used by a number of big companies in the past, like Lenovo or Citibank. The application can help generate leads for businesses and also facilitate corporate communication, like employee training videos. VidYard can help host your videos, too, and any videos you create can be shared on social media. VidYard comes with built-in analytics and statistics to help you gauge exactly how your video performed. The marketing tool will also integrate with third-party applications like HubSpot or Salesforce to help with your marketing needs.
---
CommonCraft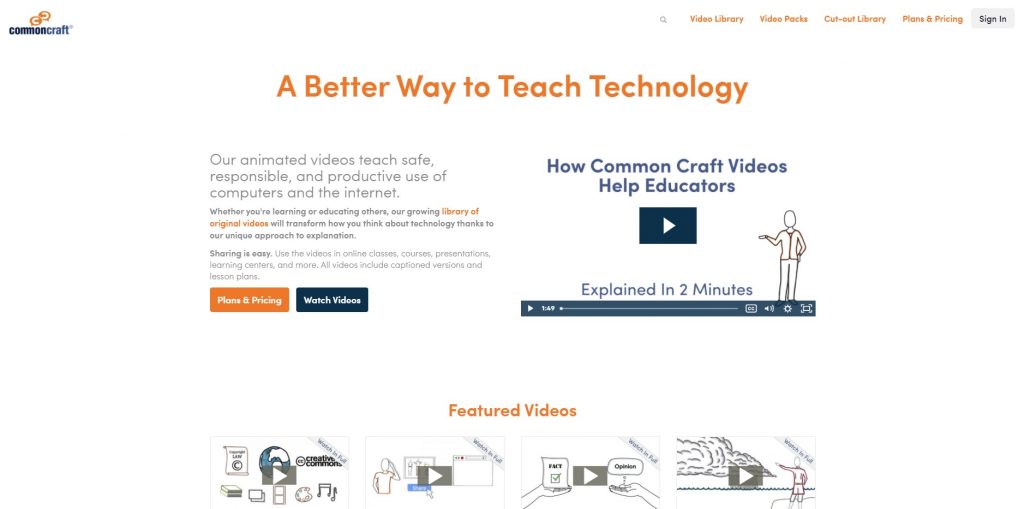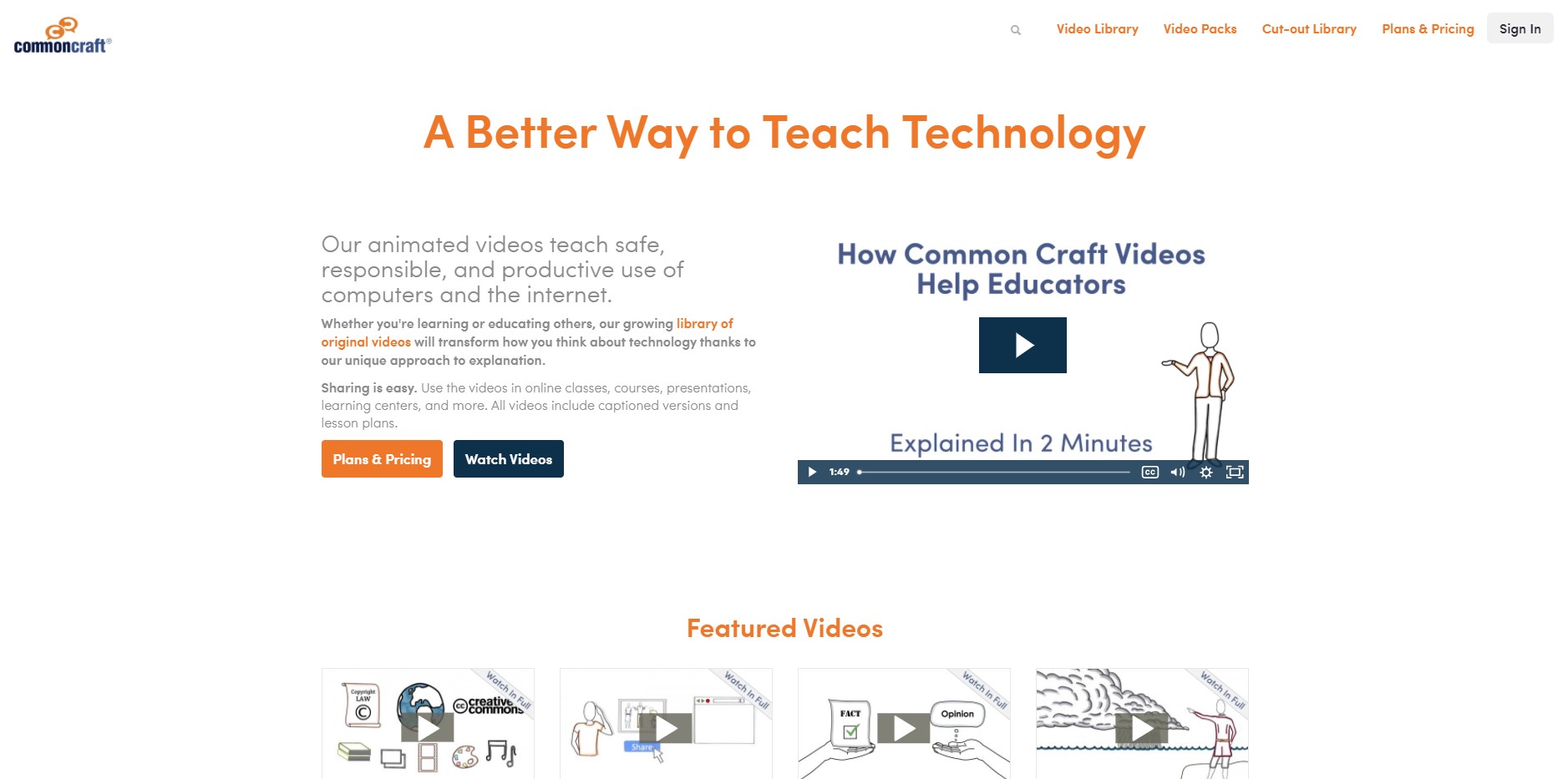 This video editing tool helps users create videos and animations using photos and videos. The platform comes with a number of impressive bells and whistles that help bring your video to life. Create explainer videos, text overlay videos, and more to help engage your audience. You can add animations, too, and audio clips. You will have the opportunity to review your video, prior to purchasing the product.
---
Magisto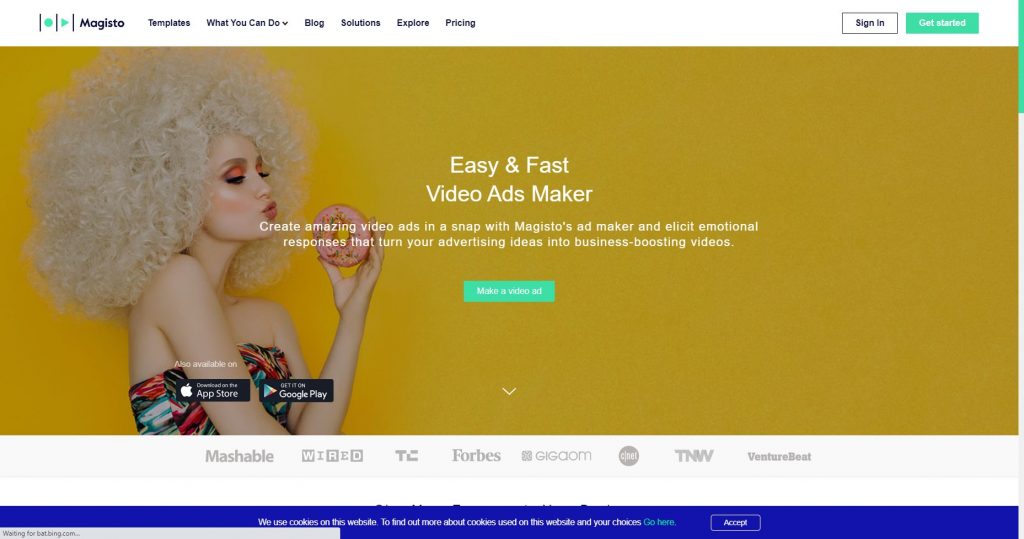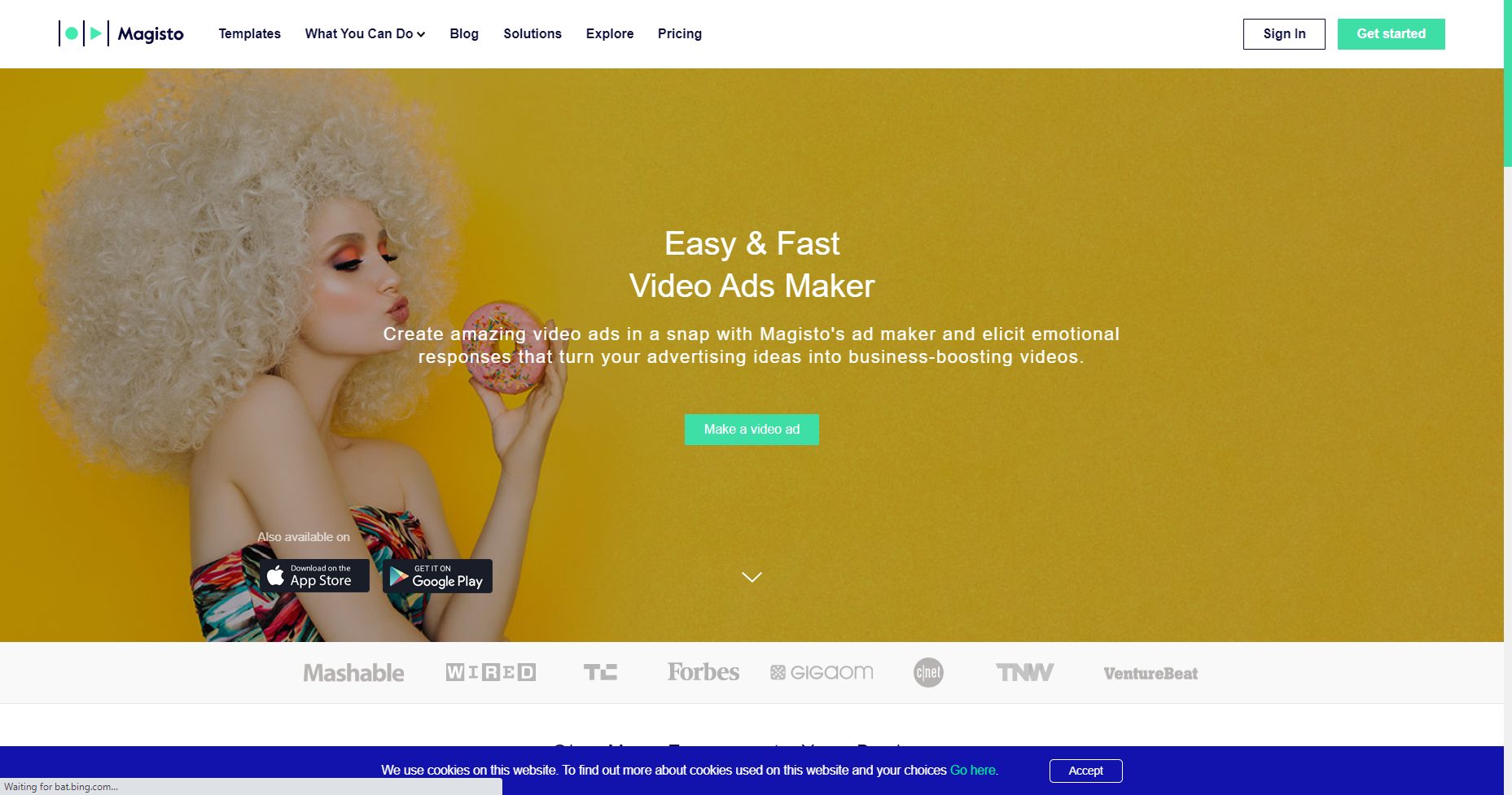 Magisto is a video editing tool that helps build videos to draw in your audience. This tool works best for quick, simple social media friendly videos. Use Magisto to make easy promotional videos to better generate more leads. With the premium plan, you can create more complex videos. On the downside, Magisto can be quite expensive for many businesses. Most of their templates are only available through the premium plans. The free version has limited capabilities.
---
Adobe Spark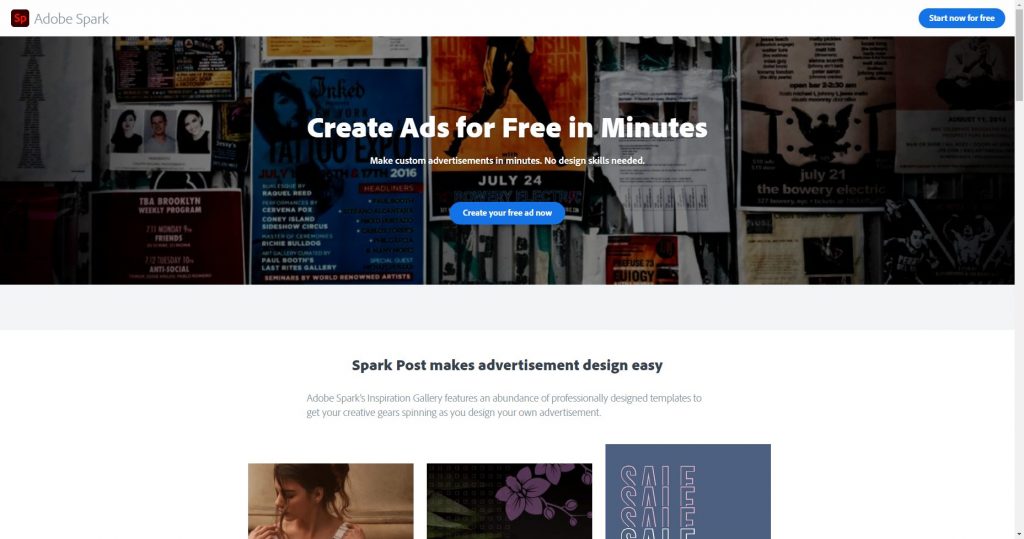 Adobe Spark is an Adobe product that specifically helps build social media friendly videos. It's a comprehensive tool with hundreds of pre-built templates (some free, and some paid) for both videos and graphic templates. With storyboard options, layouts, and themes, you can build the most amazing videos for social media and marketing purposes - all for free. However, with the free version, you will have watermarks on the bottom right corner of your videos. If you're paying for the Adobe Creative Cloud, you will have free access to Adobe Spark. Otherwise, it's a small monthly fee. If Spark isn't what you're looking for, try Adobe Premiere's editing software.
---
iMovie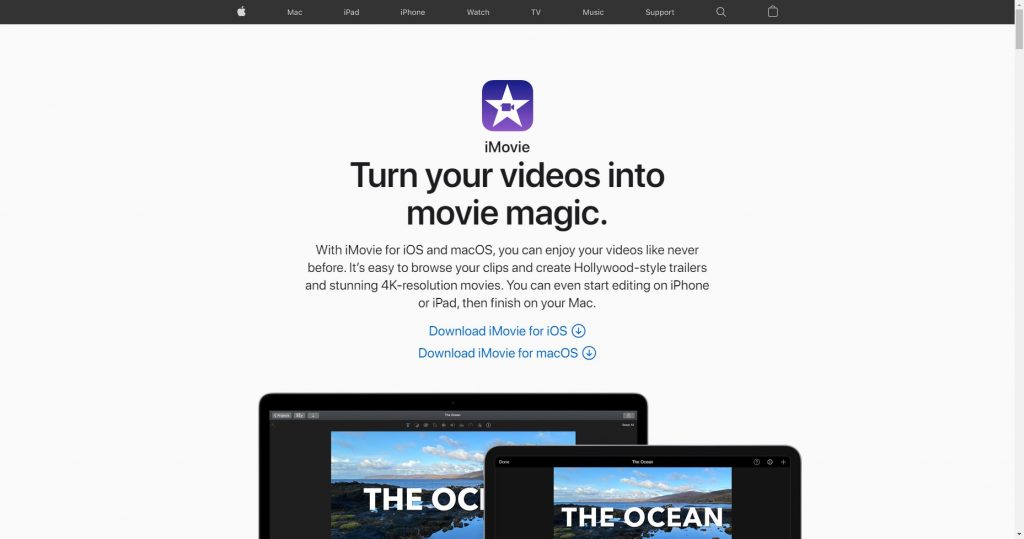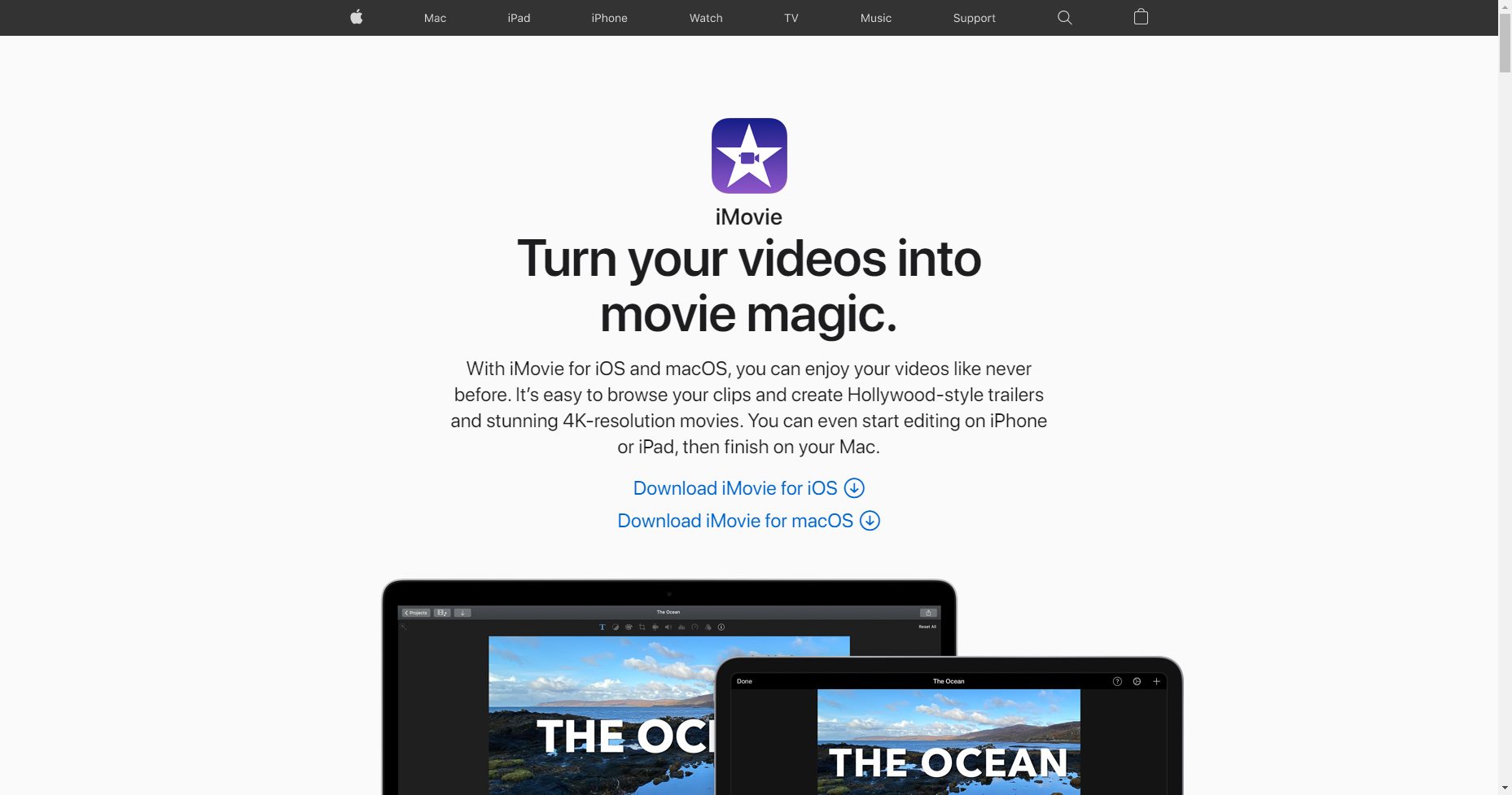 Mac users have a great video editing tool already on their laptops: iMovie. Though iMovie lacks some templates like some of the other tools, it still offers great, easy-to-use editing options for beginners and more advanced users. In addition, iMovie offers advanced editing options for their free users, which many free programs online do not provide. You can also download their mobile app and edit for free.
---
Headliner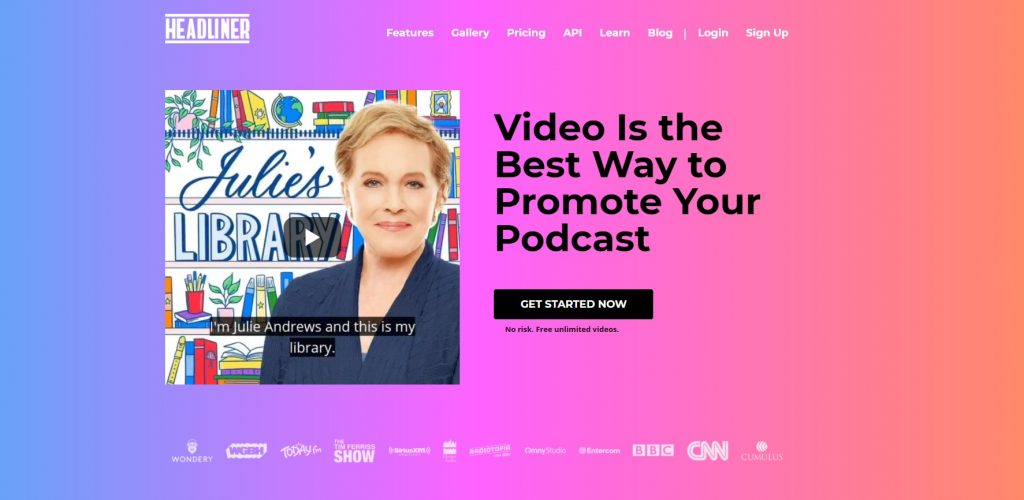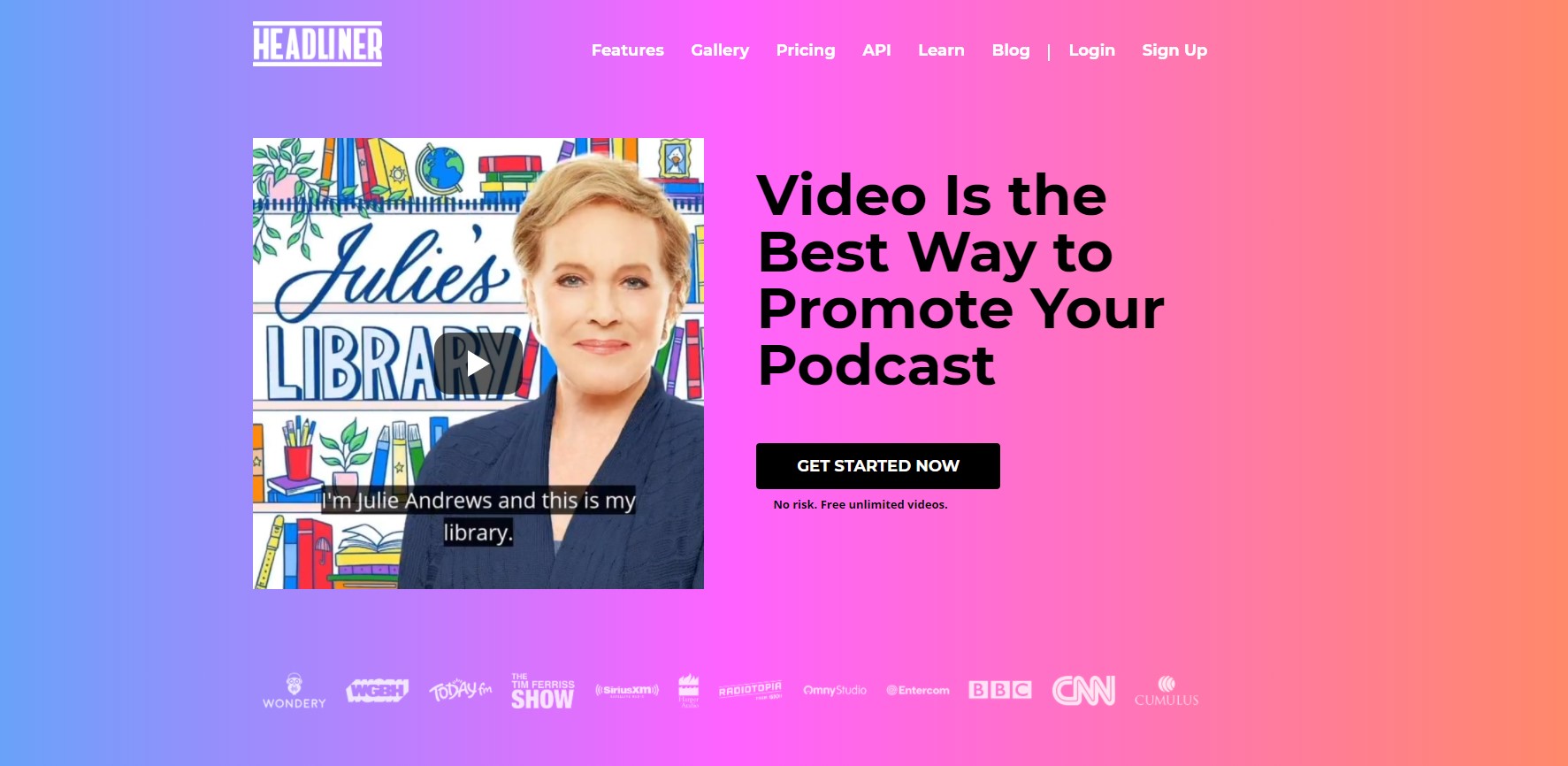 This video editing platform just might be one of the easiest tools to create social media videos with text overlay. Headliner lets you upload videos to the platform and automatically transcribe the audio into captions for a seamless text overlay editing experience. The platform is great for podcasters looking for an easy way to promote their audio, too, as the program will take your audio, transcribe it, and turn it into a video. You can of course upload (or use their search to find) photos, videos, GIFs and more. The tool is free.
---
Agorapulse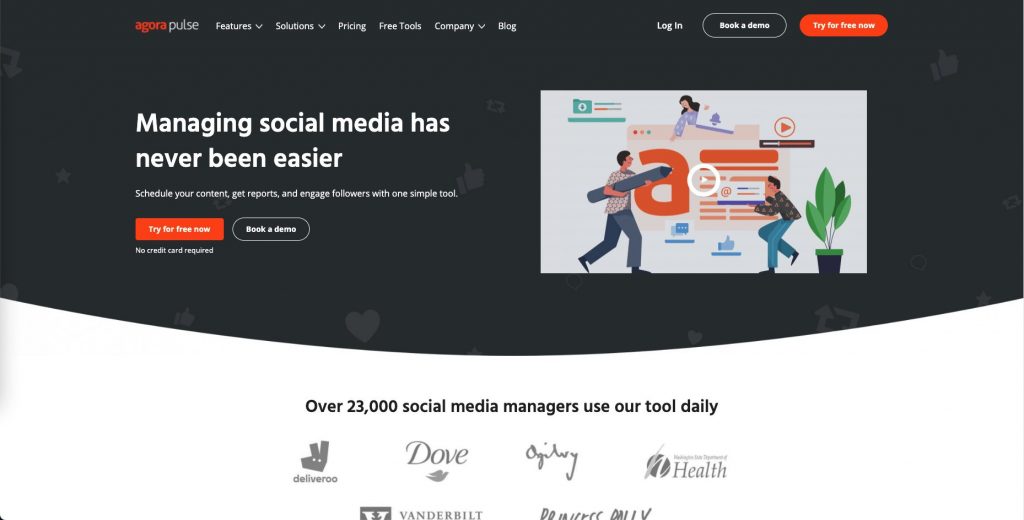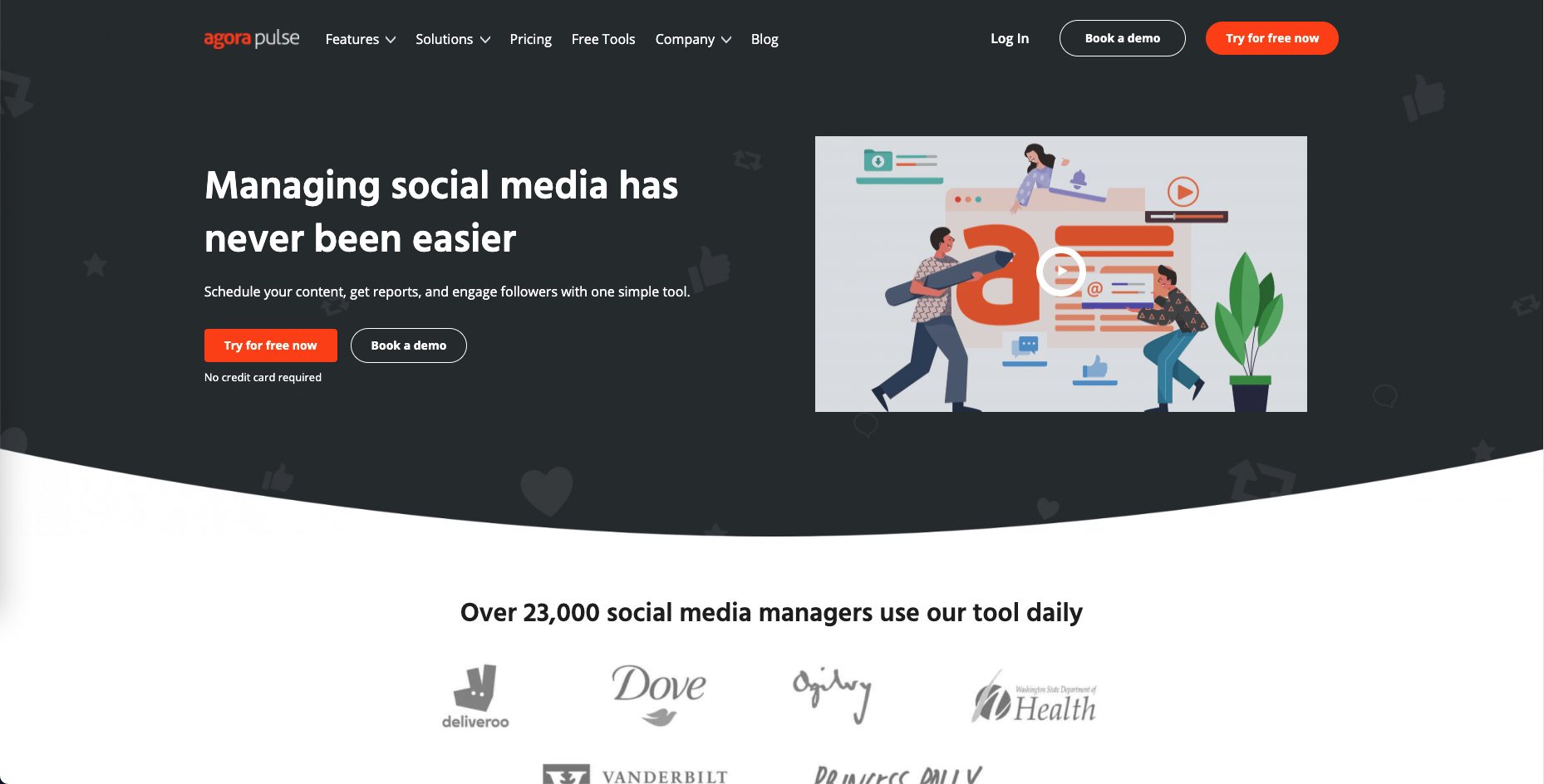 Agorapulse is better known as a social media scheduling platform, but the tool has great added features to amplify your video content as well. You can use Agorapulse to target your audience on social media, engage with your followers, and schedule content. Connect your Facebook, Instagram, YouTube, Twitter, and LinkedIn platforms.
This platform has so many useful features: hashtag discovery, content scheduling options, topic recommendations based on trending topics, comment management, and more. Some of the big pros include the ease of use, plus their comprehensive customer support and detailed analytics and reports. The platform has a free demo available and a free trial as well, but prices after that start at $99 or more.
---
Clipchamp Create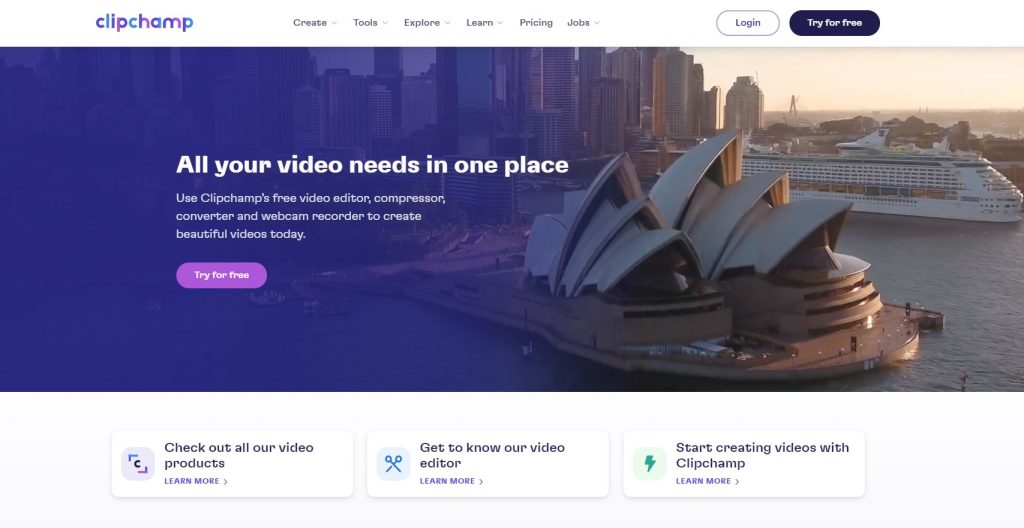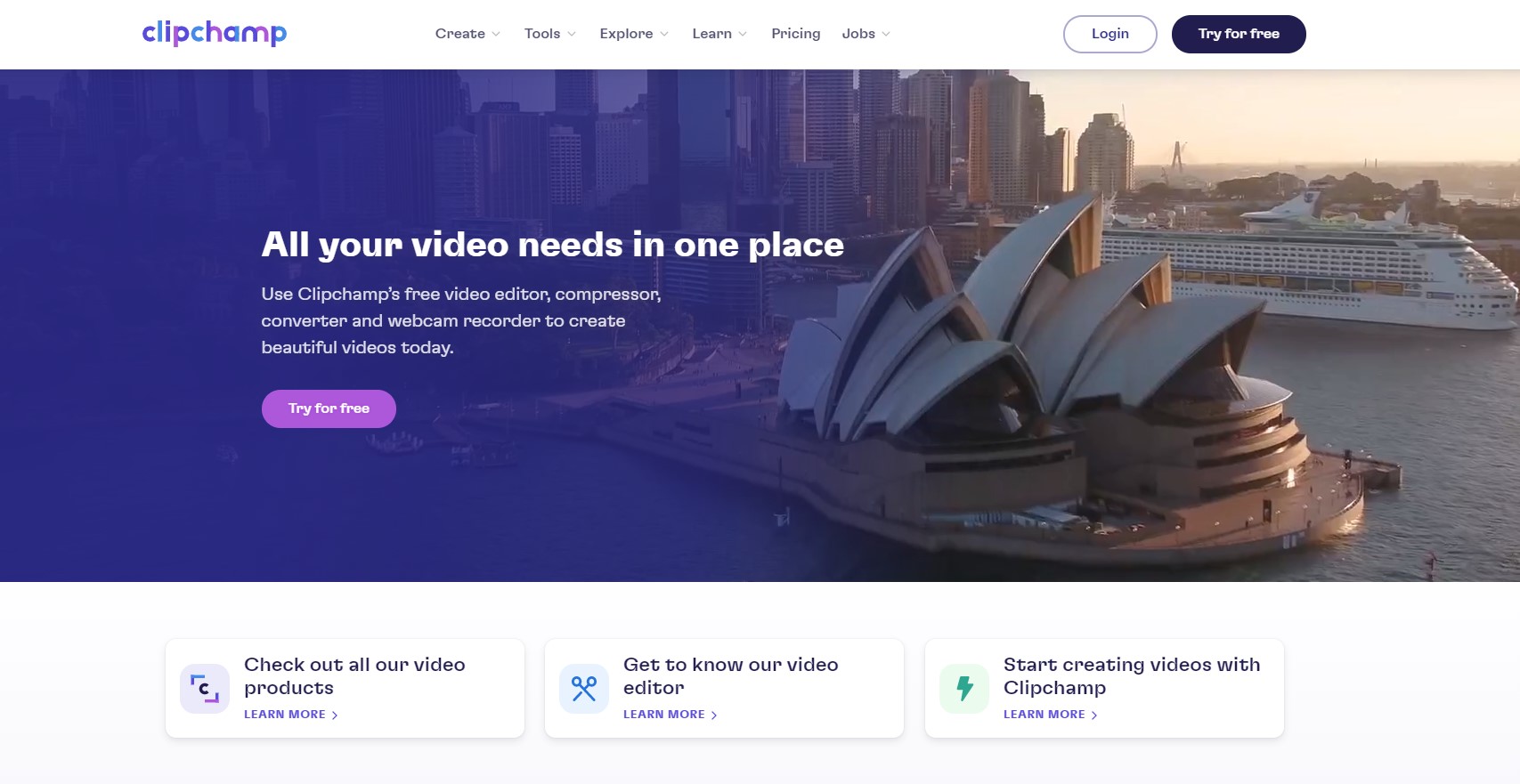 This editing platform is one of the most generous editing tools with plenty of features available for free. Clipchamp Create allows you to create unlimited videos on their free plan, with access to all their basic editing tools. In addition to these tools, you can export your videos in 480p resolution without a watermark. If you use stock footage, you will have a watermark, though. However, for many people, while generous, 480p will not be a high enough resolution. The premium plan starts at $9 a month with access to their stock library and higher download resolutions.
---
Biteable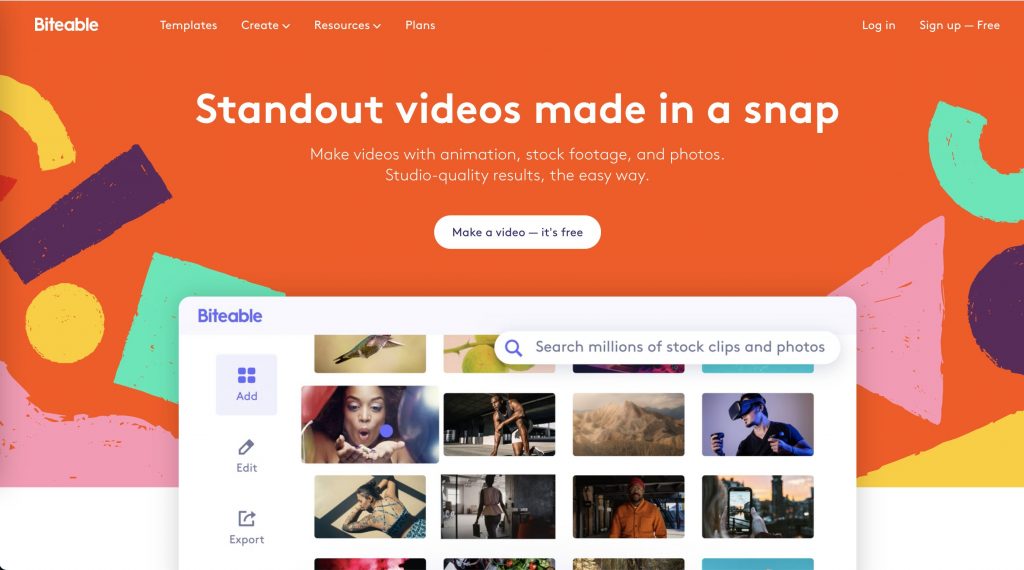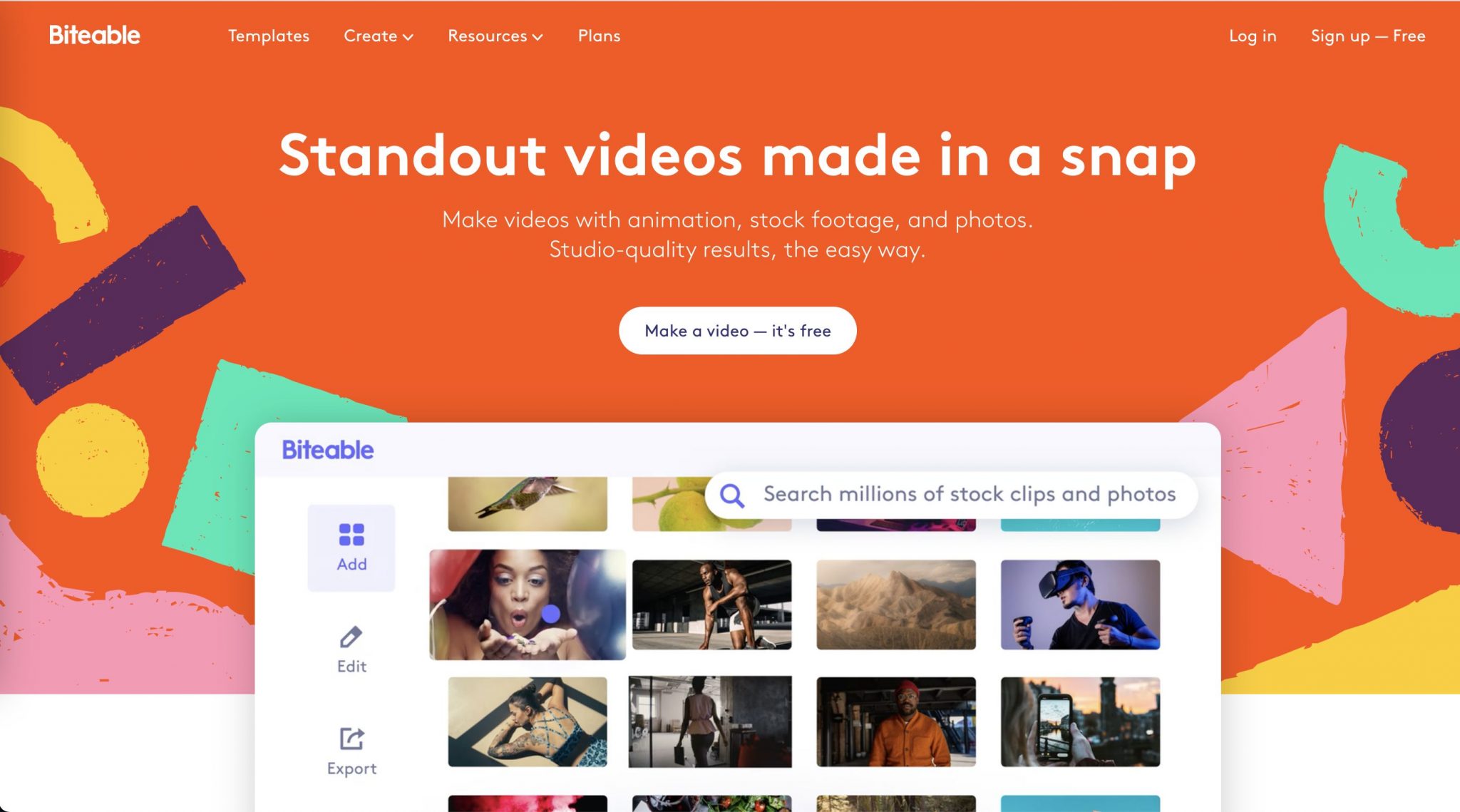 Biteable is an online video editing platform to make social media ads, slideshows, videos, and more. With Biteable's free plan, you can use their basic video editing tools to export videos with a watermark. However, you cannot upload your own videos to the platform with the free Biteable plan. If you don't want to export the videos, you can embed the videos or share them with a Biteable link. The premium plan starts at $29 a month and includes more features like over 85,000 extra stock videos, video privacy, and more.