Advertising Disclosure
Advertising disclosure:
Our partners compensate us. This may influence which products or services we review (also where and how those products appear on the site), this in no way affects our recommendations or the advice we offer. Our reviews are based on years of experience and countless hours of research. Our partners cannot pay us to guarantee favorable reviews of their products or services.
The brand that learns to listen stands to gain the most. Understanding your customers in a fiercely competitive digital world can spell the difference between success and failure. Brands that are acutely attuned to their customer's needs can adapt quickly to changing preferences and provide the most value for their customers.
In the past, brands needed to analyze thousands of comments, posts, and survey results to understand customer sentiment. Today, AI sentiment monitoring software is available to do the job at a fraction of the time and cost.
Let's look at the best AI sentiment monitoring software for 2023.
---
Top AI Sentiment Monitoring Software to Gain Better Customer Insights:
---
What is sentiment monitoring software?
Sentiment analysis tools also called sentiment monitoring software, are programs that use machine learning and natural language processing (NLP) techniques to automatically analyze and classify the sentiment of a piece of text.
It is common to use sentiment analysis tools to extract subjective information from large sets of unstructured data, such as social media posts, reviews, and customer feedback. These tools help brands determine how customers feel about their products and services in real-time. And the more online mentions a brand gets, the more accurate the results become.
---
Benefits of Using Sentiment Monitoring Software
There are several benefits of using sentiment monitoring software for businesses and organizations.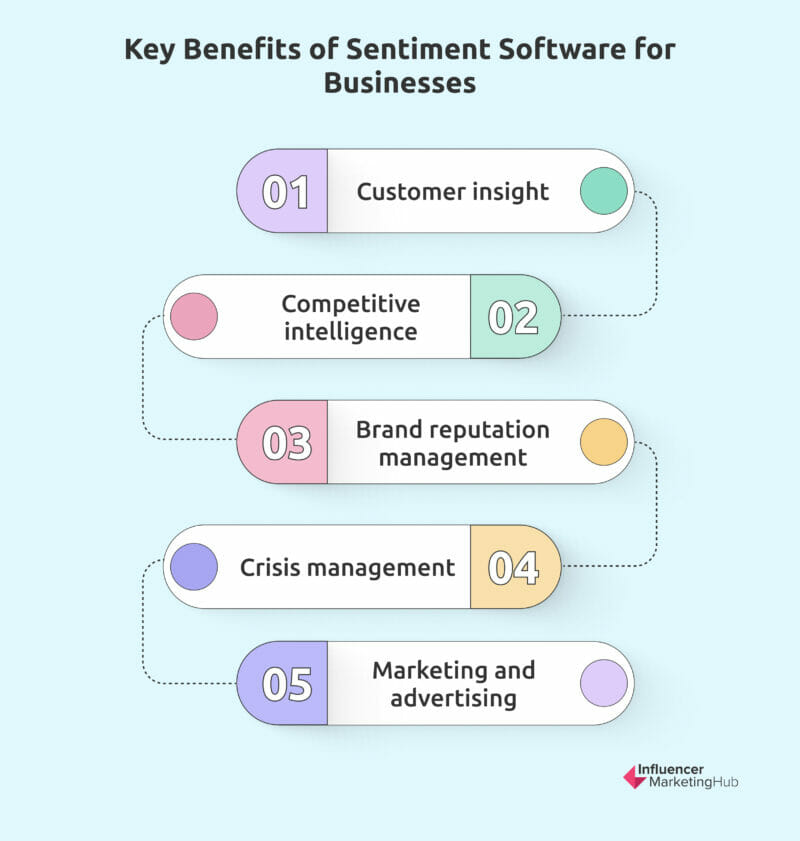 Customer insight:

Sentiment monitoring software provides businesses with valuable insight into how their customers feel about their products or services. This can help them identify areas for improvement and make better-informed business decisions.

Competitive intelligence:

By monitoring sentiment about their competitors, businesses can gain insight into competitors' strengths and weaknesses and use this information to improve their products or services.

Brand reputation management:

Sentiment monitoring software can help businesses

identify negative sentiment

towards their brand and quickly respond before it becomes a bigger problem.

Crisis management:

In the event of a crisis, sentiment monitoring software can help businesses identify the sentiment of their customers and stakeholders, allowing them to respond appropriately and effectively.

Marketing and advertising:

Businesses can adjust their marketing and advertising campaigns based on customer sentiment using sentiment monitoring software.

Risk management:

Sentiment monitoring software can help businesses identify potential risks and issues before they become major problems, allowing them to take proactive steps to mitigate them.
By leveraging information gathered from sentiment analysis tools, businesses can make better-informed decisions and take proactive steps to improve their operations and stay ahead of their competition.
---
Best AI Sentiment Monitoring Software for 2023
There are various types of sentiment monitoring software available, ranging from simple rule-based systems to more complex machine-learning models. Here are the best AI sentiments monitoring software for 2023:
Top
ai sentiment monitoring software
2024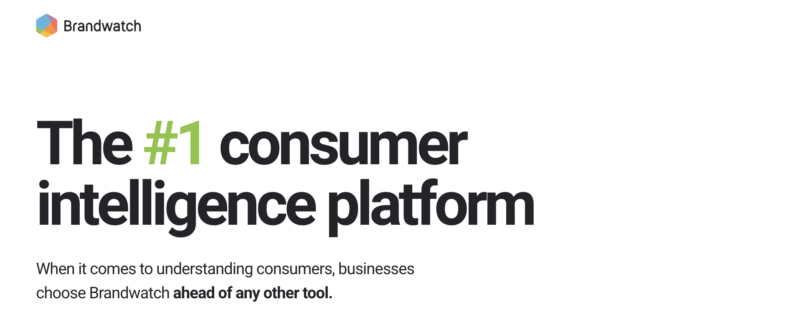 Brandwatch has been around since 2009 and has amassed tons of data to help you track not just your brand but literally anything under the sun. It monitors the entire web, indexes the information into a searchable database, and then organizes them into beautiful visualizations complete with robust filters.
With this AI-powered software, you can search for just about any term, then filter results by source, language, location, and positive or negative sentiments. You can also look for mentions from influencers or mentions that follow a specific time and date. You can set alerts and receive email notifications when certain terms you're monitoring show a change in sentiment.
Unilever, Virgin, Nestle, Toyota, and thousands of other brands use Brandwatch. They also cater to small and medium enterprises and have pricing plans for different objectives.
---
Brand24 is a social listening and online reputation management tool that enables businesses and organizations to monitor their brand reputation, track social media mentions, and analyze customer feedback in real-time.
With its advanced analytics and reporting features, Brand24 provides businesses with valuable insights into customers' preferences and behaviors, allowing them to make data-driven decisions and improve their overall marketing and customer engagement strategies.
One of their featured case studies includes Uber, the ride-sharing platform. Uber uses social listening extensively to understand riders' and drivers' sentiments so they can continuously fine-tune the app to meet their needs. Thanks to real-time feedback, they were able to tweak the app by adding requested features and removing unsuccessful ones.
---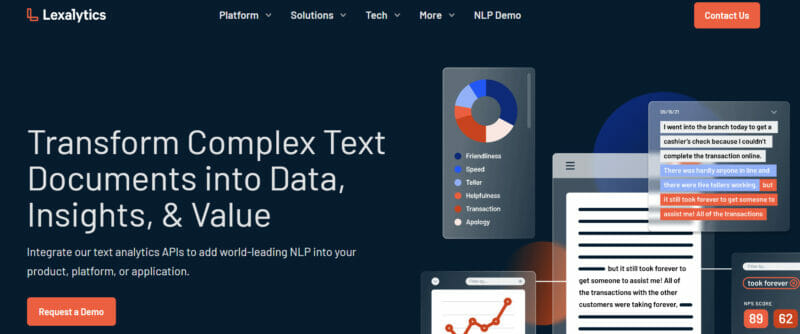 Lexalytics is a text analytics software company that uses natural language processing (NLP) to dissect and analyze text then assign it an emotional score. The company's products enable businesses and organizations to extract insights from unstructured text data, including social media posts, customer feedback, and other forms of user-generated content. These analyses are converted into beautiful graphs for easier visualizations.
It supports 29 languages, including English, Arabic, Spanish, Korean, German, and Chinese. It also comes with pre-built industry configurations suitable for various industries like hotels, retail, restaurants, and pharma to help the marketers' jumpstart sentiment analysis settings.
Brands that use Lexalytics include Microsoft, Hootsuite, Datasift, and Altair.
---

With MonkeyLearn, you can quickly identify overall customer sentiment by categorizing text data into various categories and tags. The platform allows users to create custom text analysis models without requiring any programming knowledge, making it accessible to a wide range of users.
However, it comes with preset modules to quickly analyze NPS, CSAT, Reviews, Surveys, and VOC data. It also comes with pre-made templates that you can plug into various apps like Zendesk, Twitter, Survey Monkey, and Intercom so you can quickly measure and analyze your existing data.
MonkeyLearn also eliminates manual and repetitive ticket processing by automatically routing and prioritizing tickets using auto tags based on sentiment, topic, and priority.
---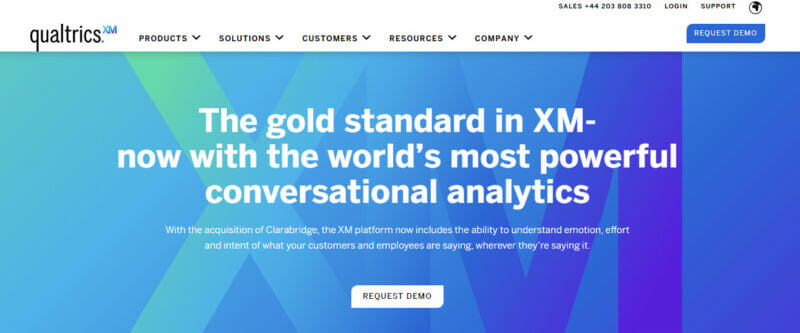 One of the most well-known sentiment analysis tools is Clarabridge, a one-stop customer experience solution that gives brands real-time insights to customer sentiments using a best-in-class text analytics engine. Qualtrics XM acquired Clarabridge in 2021 and integrated the conversational analytics tool into its vast experience management software suite. Together, Qualtrics and Clarabridge helps brands measure and understand everything that's happening about their company – from customer sentiments to employee experiences. Their sentiment analysis tool now detects emotions, intent, and effort and creates automated actions to help provide the right responses.
Clarabridge and Qualtrics combined resources allow the platform to create personalized customer experiences that enable brands to take the right actions following a deep understanding of the customer's specific needs. The end result is increased revenues, reduced churn rates, and increased brand loyalty.
---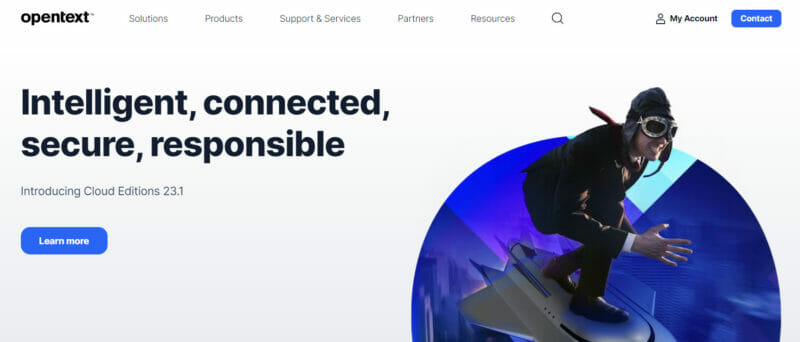 OpenText provides enterprise information management solutions that cover a wide range of functions, including content management, business process automation, and customer experience engagement. The company's products and services help businesses and organizations manage their information and improve operations by providing greater visibility and control over their data.
One such tool is Magellan Text Mining, their AI sentiment monitoring software that mines millions of web pages and turns those insights into visualized data for better decision-making and information governance. It has over 40 pre-built and customizable AI models that use NLP, NLU, audio, video, and images.
It can cross-reference thousands of documents to produce a holistic organizational view and gain knowledge from unstructured content. It is the most robust AI monitoring software trusted by governments and various corporate entities.
---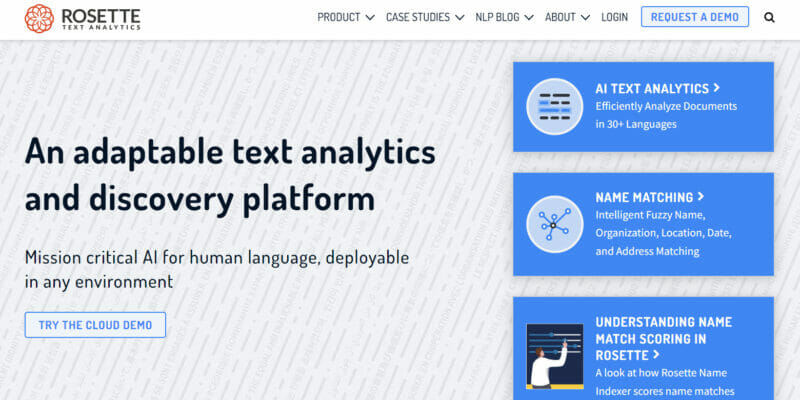 Rosette Text Analytics does more than just sentiment analysis. It's a text analytics platform that can categorize documents, extract and link entities, identify languages, match and translate names, and extract relationships and topics from a big pile of data.
These capabilities enable brands to accurately discover what trigger customers, forecast imminent events, and identify various signals from social media and big data. Rosette is used to detect subtle tremors in social media messages that other media monitoring tools might miss and segment social media messages by language in the featured use cases.
Hootsuite Insights and Analytics integrate Rosette Language Identifier to deliver regional insights for their customers customized by the particular languages per region and constantly updated with the latest language expressions. This allows the social media management tool helps their customers detect and better understand customer sentiment for specific regions.
---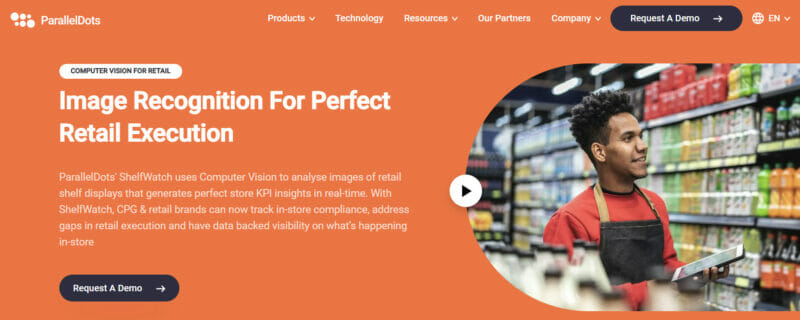 ParallelDots is an AI analysis tool dedicated to the retail industry. With products like ShelfWatch, SmartGaze, and Text Analysis, the tool helps retailers accurately and intelligently track store compliance, implement research methodologies, and gauge consumer sentiment.
ParallelDots uses Computer Vision to scan retail shelf images so retailers can quickly analyze store compliance and make real-time changes. They also developed Komprehend, which are text analysis APIs that can quickly turn survey results, customer reviews, and other data, including open-ended text, into valuable and actionable insights.
With Komprehend, you can measure customer sentiments, detect sarcasm, analyze intent, detect abusive language, identify emotions, and more.
ParallelDots works with some of the biggest CPG manufacturers and retailers like Unilever, Mondelez International, Philip Morris International, and Associated British Foods PLC.
---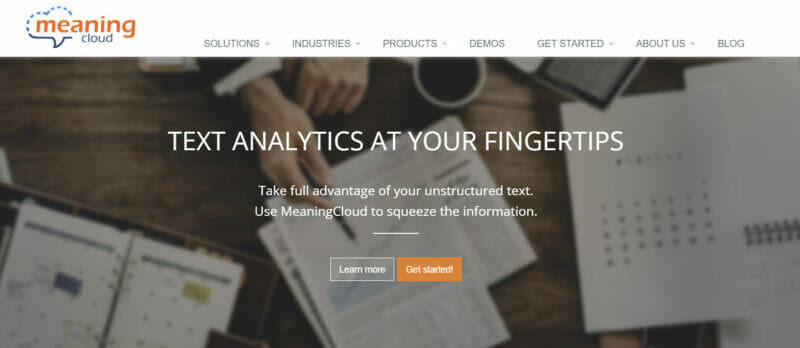 There are millions of valuable insights buried in huge piles of text, and MeaningCloud helps users analyze these data and turn them into helpful information. Its sentiment analysis capabilities include detecting irony and sarcasm, identifying opinions and facts, measuring global (general) sentiments and specific per-sentence sentiments, and many more.
It supports over 50 languages making it a multi-lingual tool ideal for brands operating in multiple international markets. It can analyze multiple customer touchpoints such as email, chat, surveys, social media, and call centers.
This platform makes it easy to learn allows users to use their APIs with Excel or other web services via a cloud deployment or on-premise deployment. Notable clients include Pfizer, ING, World Bank Group, and Prisa.
---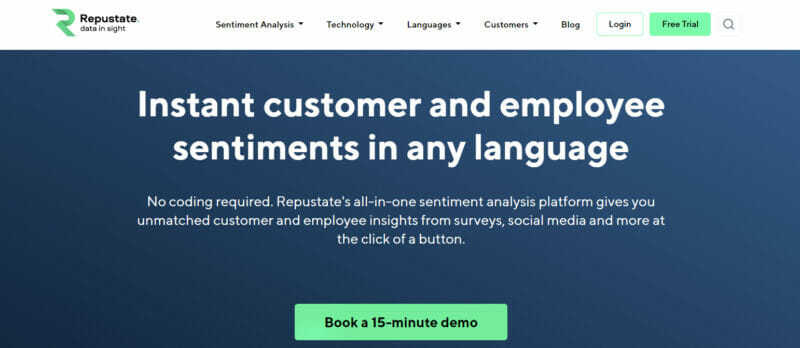 Repustate is an AI-powered sentiment analysis tool that quickly integrates with your tech stack so you can instantly analyze thousands of customer data and start collecting insights. It can analyze text and video across 23 languages so you can understand your customers' thought processes and decision making.
Recently, Repustate was acquired by Sprout Social, a social media listening and analytics tool that provides social media management for major networks like Facebook, Twitter, TikTok, YouTube, LinkedIn, Instagram, and Pinterest.
The acquisition will enable Sprout Social to offer customers a better and more robust social media listening tool and different social media management services. At the moment, interested customers who want to try Repustate can visit Sprout Social for their sentiment analysis needs.
---

Talkwalker is a leader in the social media listening arena with over ten years of experience and thousands of customers. It's enterprise-class software that does more than just the usual social media listening features.
It analyzes not just social media or online data but also offline data like TV ads, print media, and radio so customers can have a holistic view of what the world says about a brand. It integrates with your existing social media management tools or business intelligence tools so you can act quickly on insights as they come.
The tool also comes preloaded with various IQ apps, which dashboards are pre-built to analyze data depending on different objectives like brand intelligence, crisis management, content analytics, influencer networks, and campaign monitoring.
---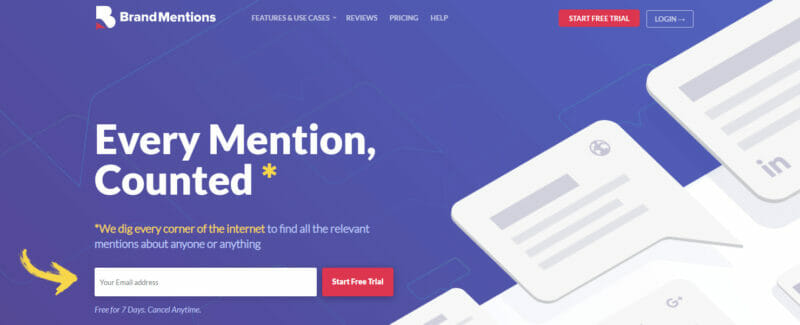 BrandMentions is not your average social media listening tool. It lets you monitor every mention of your brand across the internet – from social media platforms to different blog sites, news publications, and more. With every mention that requires action, you get an alert. You can also organize every data collected into intuitive reports that you can use to gain business intelligence.
And the best part is you can do all these steps even for your competitors. BrandMentions lets you track almost anything on the internet, so you can use the tool to gain insights about competitors and their winning strategies.
BrandMentions has served over 5000 customers and monitors over 35 million mentions daily. E-Toro, PMBC, iProspect, and McCann use them, alongside a number of fast-growing companies.
---
Final Thoughts
Knowing what customers think is a critical piece of the puzzle towards creating sustainable and successful marketing campaigns that achieve business goals. In today's modern world, customers have multiple avenues where they can express their true opinions about the products and services they use.
Using AI sentiment monitoring software helps uncover those sentiments that are otherwise hidden or tedious to discover. The tools mentioned above are the most robust AI analytics tool in the market that provides not just sentiment analysis but many other features in their capabilities.
With the help of these tools, you can rise above the competition and deliver a better customer experience.
Frequently Asked Questions
What technology is used for sentiment analysis?
Sentiment analysis is the process of using technology to analyze text and determine the sentiment behind it. The most common technologies used for sentiment analysis include Natural Language Processing (NLP), Machine Learning (ML), and Deep Learning (DL). Lexicon-based and rule-based analyses are other approaches. NLP helps computers understand the meaning behind words and the sentiment they convey, while ML and DL algorithms analyze patterns in large text datasets. The lexicon-based analysis relies on pre-built dictionaries, while rule-based analysis uses predefined rules to determine sentiment.
What is the best sentiment analysis tool?
Sentiment analysis tools all have the basic features of analyzing millions of data points from social media mentions and distilling them into positive, negative, or neutral sentiments. However, some offer extra features than others, such as video monitoring, multi-language support, and image recognition.
The best sentiment analysis tools include:
Brandwatch

Brand24

Lexalytics

MonkeyLearn

OpenText

Rosette – used by Hootsuite Insights and Analytics

Repustate – acquired by Sprout Social

Talkwater

BrandMentions

Clarabridge – acquired by Qualtrics XM

MeaningCloud

ParallelDots
What are the main goals of sentiment analysis?
Sentiment analysis aims to determine the overall sentiment of a piece of text, such as whether it is positive, negative, or neutral. Analyzing social media and online forums allows brands to understand customer opinions and monitor their reputation. Another goal of sentiment analysis is to track public opinion on a particular topic or issue. By analyzing text data, sentiment analysis can help businesses improve their products and services, identify areas where they need to address negative comments, and stay on top of the latest trends and public sentiment.