As an online entrepreneur, promoting your products in multiple channels can help you reach a wide audience and increase your sales. However, keeping track of your customer's buying journey can be a challenge on top of everything else you do for your business.
If you're using Amazon as one of your sales platforms, you can easily monitor how your off-Amazon marketing efforts are performing through Amazon Attribution. This analytics tool provides great insight into which of your marketing strategies work and what marketing channels need improvement.
In this guide, we'll explain what Amazon Attribution is and how it can help increase your brand's return on investment (ROI) on Amazon.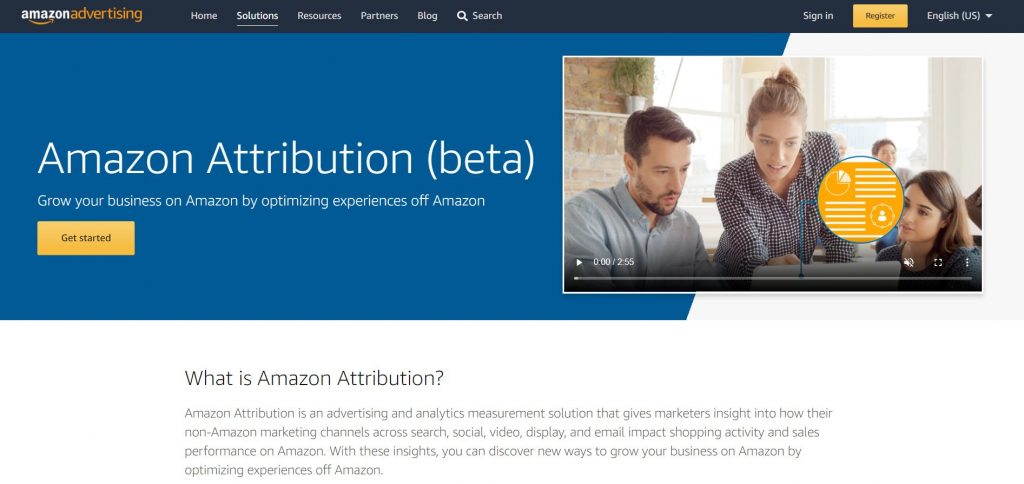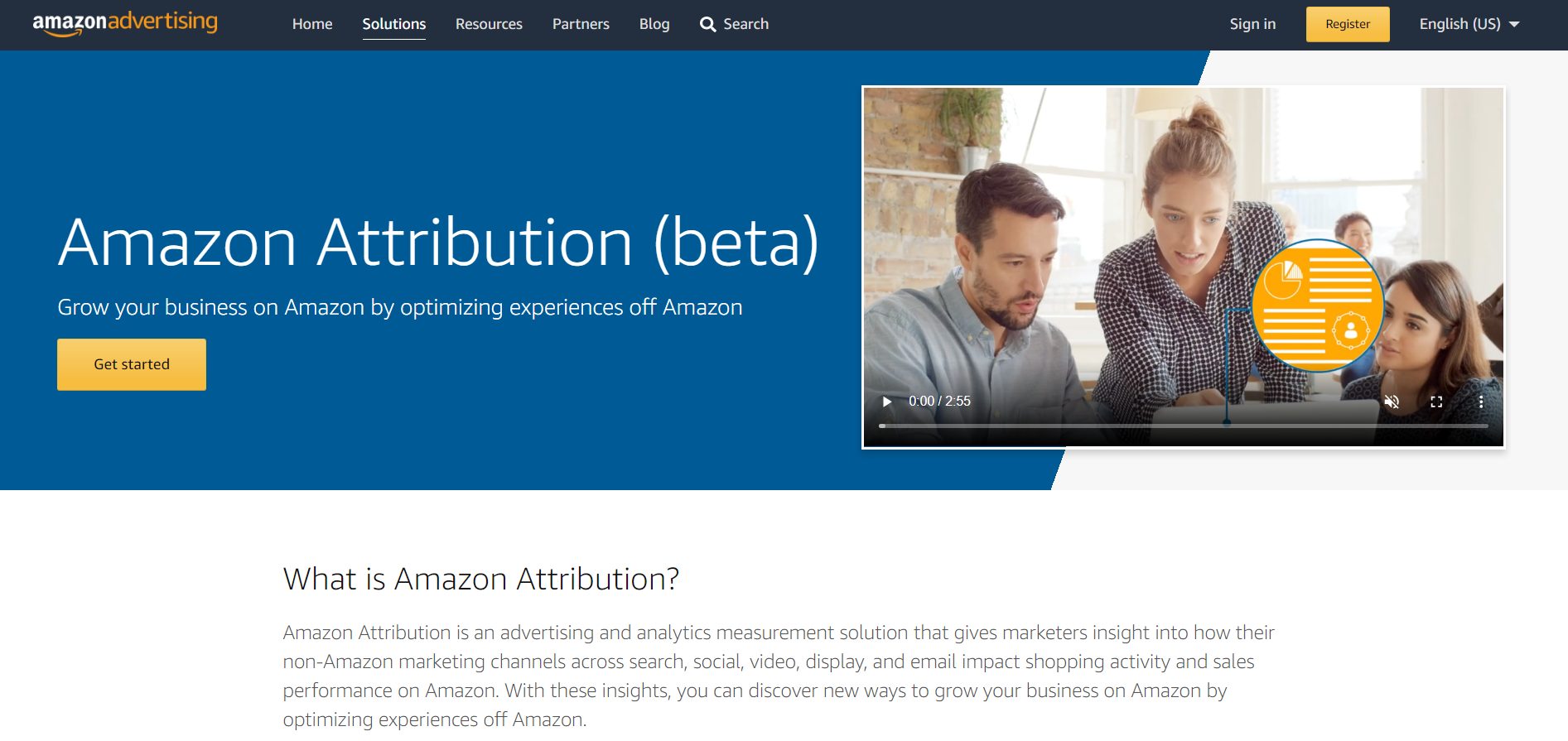 ---
All Your Questions About Amazon Attribution Answered:
---
What is Amazon Attribution and Why is it Valuable?
Amazon Attribution is a free-of-charge tool that measures and analyzes how non-Amazon marketing activities perform, such as email marketing, image and video advertising, and social media advertising.
For example, if you want to see the impact of your Instagram ad on your sales in Amazon, you can use Amazon Attribution to check its number of views and how many people added your product to their cart after viewing your ad. Amazon Attribution also shows the number of product purchases resulting from that Instagram ad, allowing you to assess whether your Instagram advertisement performed well.
It helps to know how each of your off-Amazon marketing initiatives performs and the impact they have on your ROI. Amazon Attribution reports show both high-performing and low-performing media channels based on different conversion metrics. High-performing media channels increase traffic to your Amazon product listing and increase the chances of conversions. This information lets you easily see what keywords or types of content best attract the attention of your potential buyers. You can then either adopt the same strategy to low-performing campaigns or remove those low-performers from your overall marketing strategy.
Attribution analytics also lets you gain a deeper understanding of your customers' shopping journey (Awareness-Interest-Consideration-Purchase). You can then optimize marketing tools to reach a wider audience or re-target customers.
---
What is the Purpose of Amazon Attribution?


Amazon Attribution was launched for Amazon vendors to accomplish the following:
Measure the effectiveness of non-Amazon advertising channels
At-a-glance and in-depth reports let you discover, understand, and analyze which non-Amazon advertising strategies are effective and which ones need tweaking.
Optimize digital media channels
Using the insights gained from conversion metrics reporting, you can optimize both paid and organic advertising campaigns to ensure that they continuously boost product sales.
Plan for future marketing campaigns
By knowing which advertising tactics are working and which ones are falling behind, you can plan and design future strategies while saving time and resources more easily.
---
What are the Metrics Tracked?
Amazon Attribution provides a full-funnel assessment of your digital marketing campaigns by tracking the following conversion metrics:
Impressions
Impressions occur when your product ad becomes visible to a user, increasing awareness of your brand.
Click-throughs
Click-throughs refer to the number of times users click on the links, images, or videos in your digital advertisements that lead to your product listing on Amazon.
Detail Page Views
Detail page views count the number of visits to your product page after a user clicks on the link of your off-Amazon advertisement.
Add to Carts
Add to carts refer to how many times the advertised product is added to the buyer's cart after they have clicked on the link of your off-Amazon advertisement.
Purchase Rate
The purchase rate is the percentage that represents the number of product purchases versus the number of impressions.
Product Sales
Product sales refer to the total quantity of product purchases after users viewed the related advertisement.
---
Can Anyone Access Amazon Attribution?
Sellers registered in the Amazon Brand Registry and users of Vendor Central can use the Amazon Attribution tool for free. Amazon Attribution is available in select Amazon marketplaces, specifically the United States, Canada, and European countries including Spain, Germany, France, Italy, and the United Kingdom. It is also accessible via the self-service console or Amazon Advertising Application Programming Interface (API).
---
What Amazon Attribution Features Should You Look Out For?
There's more to Amazon Attribution than just tracking how many times web users—or potential customers—clicked on your non-Amazon advertisement. Below are its key features:
Easy to Use
In just a few clicks, you can set it up on the self-service console or the Amazon Advertising API. Once you've generated the attribution tags on the URL of your advertisement, you can start monitoring conversion metrics whenever and wherever you are.
Full-funnel assessment
You can gain rich insights throughout your customer's shopping journey from the moment they become aware of your product to the time a purchase is completed. You will also see which marketing channels have a high engagement rate. Knowing which tactics attract your target market's interest will let you better choose what keywords to use for marketing campaigns with low engagement.
Real-time Reports
Amazon Attribution analyzes current information and transforms them into a user-friendly, easy-to-understand report. You can easily track changes as they happen, allowing you to make adjustments to your marketing efforts promptly.
Multiple Attribution Tags
You can create separate attribution tags for each off-Amazon advertising strategy you launch. With this feature, you can monitor and get an in-depth assessment of each marketing channel you utilize.
---
What are the Advantages of Using Amazon Attribution?
Amazon Attribution provides sellers and vendors many benefits, including the following:
📋 Provides a detailed assessment of how your external marketing channels perform
Attribution reports show which off-Amazon advertising channel led a customer to your product listing on Amazon, including leads that turned to sales.
For example, you sold 100 units of your product on Amazon and want to know from which marketing channels your product sales came from. With Amazon Attribution reports, you can identify the number of sales that came from not only Amazon PPC campaigns but also the ones which can be attributed to external marketing channels.
Let's say 20% of your product sales came from Amazon PPC campaigns, while the remaining 80% are attributable to external marketing campaigns. Of the 80 units sold, you can further identify which came from which particular marketing channels, such as Facebook ads, video marketing, or email marketing. Prior to the launch of Amazon Attribution, there's no way for sellers to do this.
🔝 Increases brand awareness both off and on Amazon
Amazon Attribution gathers and analyzes from each phase the customers' buying activity, so you can pinpoint which ad campaigns work. You can then optimize performing ad channels to sustain or even raise engagement rates to generate new leads.
This way, your off-Amazon ads can drive more traffic to your Amazon listings and bring them up in the product rankings, drive more sales, and increase your ROI. You can also identify which ad campaigns aren't as successful, so you can either make adjustments or take them off your marketing plan.
💰 Allows you to optimize your marketing spend
Having access to reports showcasing in-depth analyses of conversion metrics enables you to be more strategic in designing your marketing plan. The data lets you make informed decisions on what campaigns to strengthen and weed out those that don't resonate with your target audience.
As a result, you can save money on your marketing budget. You can also be more confident that you're setting your marketing initiatives up for better success even before you roll them out.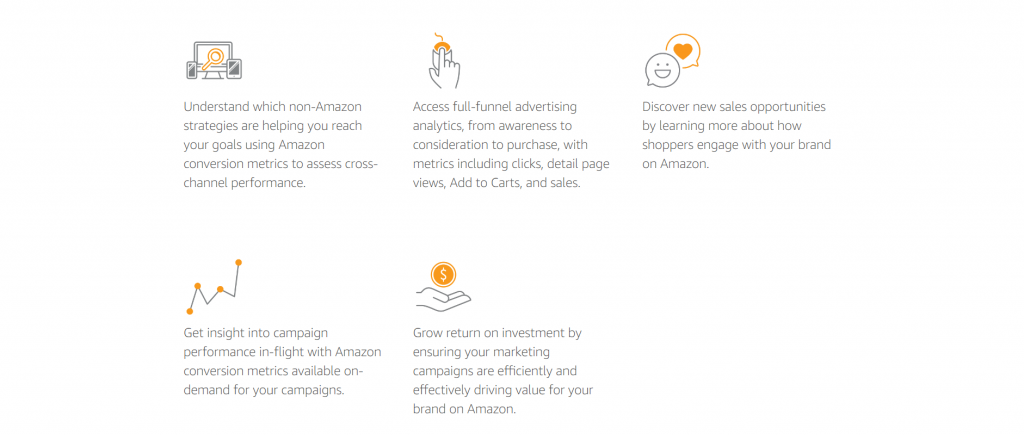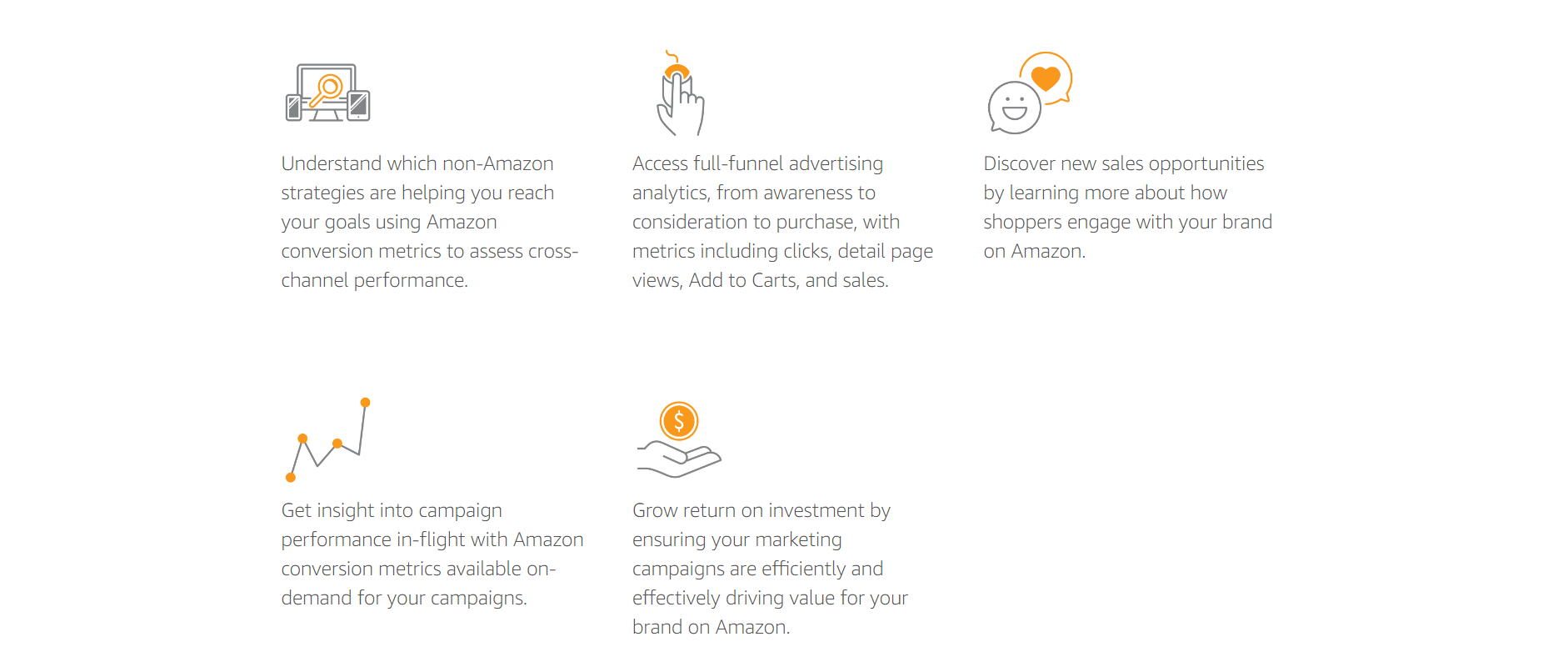 ---
How to Set Up Amazon Attribution?
Keep in mind that your brand must be enrolled in the Amazon Brand Registry to access the Attribution dashboard. Follow these steps to set up your account.
---
Go to Amazon Seller Central and log in to your account as you normally would.
After logging in, go to sellercentral.amazon.com/attribution, look for the Sign-Up Form button and click. Fill up the form, then click "Register" to submit it.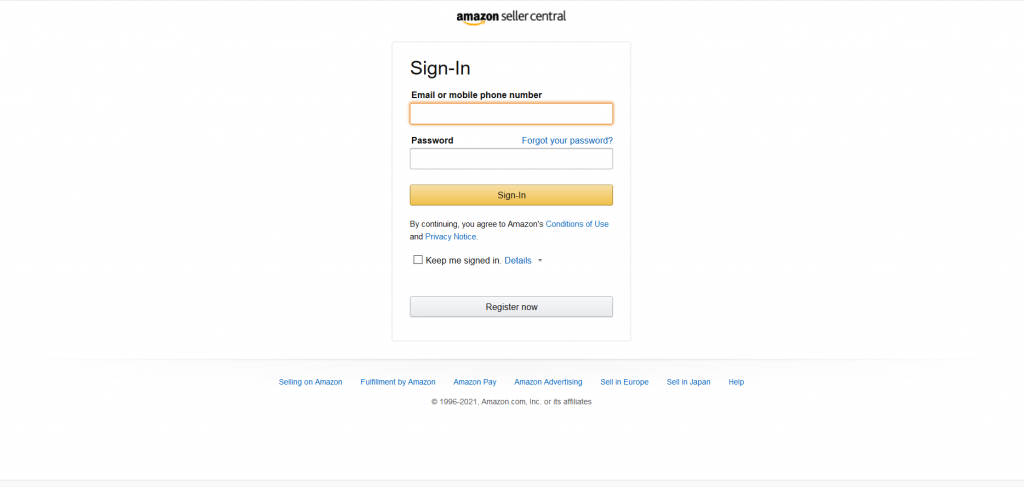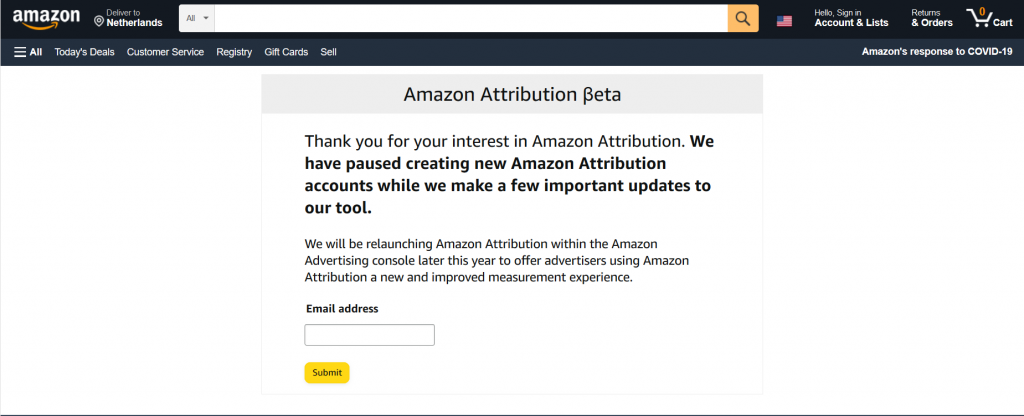 ---
Wait for an email invitation from Amazon DSP Support.
Clicking the "Register" button will trigger DSP Support to send an invitation to your registered email address. If you don't receive an invitation, you can go to the Amazon Attribution page in your Seller Central account and send the invite again. You can also check your spam folder.
---
Verify your email address.
Once you receive the email invitation, click "Accept Invite and Sign Up". You can now log in to the Amazon Attribution self-service console.
---
Manage your Attribution account
On the Amazon Attribution site, you can start creating attribution tags. You can also invite users, including ad managers and affiliate agencies, through the User Management feature to help you in managing your account and tracking conversion metrics.
---
What is an Attribution Tag?
An attribution tag represents the URL of the metric you want to track and analyze for a specific product. Here are the steps on how to create an attribution tag:
1. Go to your Amazon Attribution account.
---
2. On the drop-down menu, select the advertiser's name
---
3. Click the tab "New Order"
---
4. Select "Upload file to create order and tags" for Instagram, Facebook, or Google campaigns.
---
5. For non-Facebook, non-Google, and non-Instagram campaigns, select "Manually create order and tags".
---
6. After selecting the creation method (Upload File or Manual creation), you will see a window displaying the products being sold by your selected advertiser. Choose which product listing you want to link to, then click on the Add tab.
---
7. Continue to the "Order Settings" section. Create a unique and identifiable name for the attribution tag to avoid confusing it with tags for other product listings and campaigns.

---
8. In the "Publisher" drop-down menu, select where you will be placing the link, e.g. Facebook. If the publisher's name isn't in the options, select "New" then add the name of the publisher.
---
9. Completing steps 1-8 generates the attribution tag. Copy the tag and then paste it on the Click-through URL, then click "Create".
Once you've launched your campaigns, you can now start tracking and measuring their performance. You can access the relevant reports on the Reporting Insights dashboard in the self-service console. Note that Amazon Attribution reporting follows a 14-day window and last-touch model.
For example, if you want to look at search ads conversions as of July 31, the Attribution reports will include search ad clicks made within the 14 days before the conversion point.
Frequently Asked Questions
What are the requirements for Amazon Attribution Eligibility?
To gain access to Amazon Attribution (beta), one must meet the following requirements:
Seller is enrolled in Amazon Brand Registry; Seller Account must also have the Brand Representative Status
Vendor and agencies sell products in select Amazon marketplaces
Sellers/vendors must have at least one (1) active, non-digital ASIN
If a seller has multiple registered brands, can they use only one Amazon Attribution account for all brands?
No. One brand is tied to one Amazon Attribution account. To track the performance of non-Amazon marketing campaigns for products under another brand, the seller must register a separate Amazon Attribution account for it.
How does Amazon Attribution work if the brand is registered both as a seller and a vendor?
There should be separate Amazon Attribution accounts for seller and vendor accounts. Even if the brand is the same, the seller account uses a merchant ID while the vendor account utilizes a vendor code.
Can an agency working with different sellers or advertisers use a single Amazon Attribution account?
No. An agency that is affiliated with multiple sellers or advertisers must be invited by each to gain access to the corresponding Amazon Attribution account.
How soon are reports available?
Reports are accessible on-demand. However, waiting for 24 to 48 hours is recommended to ensure that all conversions are included in the reporting data of the campaign you want to measure.
Are there any limitations in using Amazon Attribution?
Amazon Attribution is still in beta. While it is a free analytics tool for registered sellers and vendors, it is currently available only in the US, Canada and select EU marketplaces.
Another limitation is that it can only analyze conversions from social media channels, including Facebook and Instagram if clicking the ads would lead straight to Amazon. Also, the impression metric is not yet included in social media ads analytics.