Two of the most popular social media marketing platforms are Buffer and Hootsuite. We have previously done reviews of both of these in the Platform Reviews section of the Influencer Marketing Hub. Both are quality products that impressed our reviewer. But which would be better for you?
Inevitably, the answer is "it depends". Buffer and Hootsuite take very different approaches as to how you operate your social media accounts, and how you schedule posts. They have also taken divergent paths to their product development and have different priorities for the feature sets they offer. We look at what each product has to offer, establish their differences, and predict the types of people likely to prefer each one.
Try also our new Software Comparison Tool, to find the perfect Social Media Marketing Tool:
Loomly

Octoly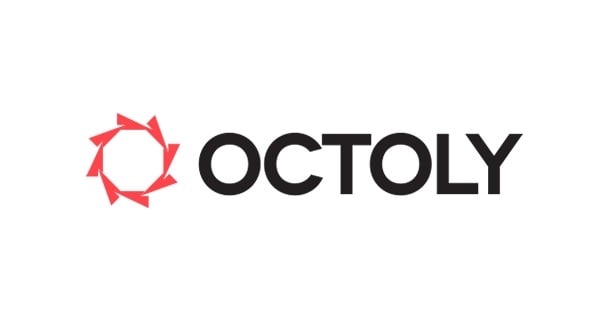 Hootsuite

Octoly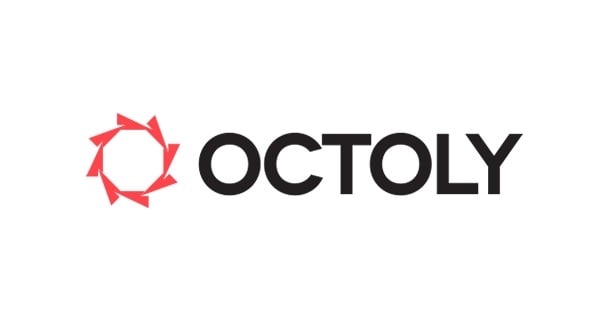 Loomly
This cloud-based marketing solution works best for freelancers, influencers and social media managers looking to best manage content on social media platforms.
Pros and Cons
Intuitive management tool
Requires additional integrations for some social publishing
Too many bots may bother users
Calendar function may be hard to access
Best for: Large Store
Hootsuite
One of the first platforms designed to streamline social media management, Hootsuite continues to be one of the market leaders.
Pros and Cons
Customizable feeds show you all the social posts you need to see—no filler
Highly flexible post composer and scheduler, with a bulk option, drastically simplifies the most challenging part of the job
Inbox consolidated every message, comment, and mention—you'll never miss a conversation
No demo- or psychographic data for the audience
Best for: Large Store
---
Buffer vs. Hootsuite. Which is Better for You?:
---
Key Features of Buffer
As its name suggests, the heart of Buffer is its queue. You continually add posts to the top of your social queue, which Buffer then schedules at your preferred times. The more content you add to your queue, the bigger your "buffer" of posts, ensuring that you don't run out of content to share.
Buffer's core focus is on this content scheduling and posting. Rather than add lots of other features to its main app, it has chosen to create different apps for brands that have special needs. The main app is Buffer Publish, allowing you to create posts, add to the Buffer, and then schedule your social posts. Buffer Reply is their engagement tool, which enables teams to respond to social conversations within a single inbox. They are also developing a specialist analysis tool they call Buffer Analyze.
---
Key Features of Hootsuite
Hootsuite also prefers to split its different features into separate apps. The main app (simply called Hootsuite), focuses on social sharing and scheduling. If you are interested in social listening, then you would subscribe to the separate Hootsuite Insights app.
While Buffer focuses on queues for your posts, Hootsuite emphasizes social streams. You create a tab for each of your social networks on the Streams page. Then, for each social account, you add a series of streams – each shows as a separate column.
Hootsuite is quite flexible with the streams it allows you to make. Indeed, you can use your streams as a replacement for the actual social accounts and do nearly everything social from within Hootsuite.
Hootsuite offers a unified inbox that shows all of your incoming messages across your accounts, and you can make any replies directly from within Hootsuite.
---
How do They Differ?
Pricing
If your focus is on scheduling and posting centrally to your social networks, then both Buffer and Hootsuite are reasonably priced. If you add Buffer and Hootsuite's additional apps, however, the overall price goes up considerably. They are no more expensive than all-in-one apps like Sprout Social that include every imaginable tool in their core product.
Both Buffer and Hootsuite offer limited free plans, to people who have limited scheduling needs. In each case, you can join up to three social accounts with a single user. Buffer allows you ten scheduled posts for free, compared to 30 for Hootsuite. In reality, the free plans are only are there to whet your appetite for the products, allowing you to test them. The capabilities are just too restrictive to be of much practical use for everyday social posting.
Paid plans start at $15/mo for Buffer (their Pro plan) and $29/month for Hootsuite (Professional plan). However, at this level, it becomes harder to compare the two apps. Buffer has a limit of 100 scheduled posts (across 8 social accounts) on this plan, compared to Hootsuite's unlimited posts across ten social accounts.
Both Buffer and Hootsuite target the rest of their plans at businesses of different sizes. Buffer names its plans after the types of firms it believes the plan is suitable for: Small Business, $99/mo, Medium Business, $199/mo, Large Business, $399/mo, and Enterprise, $Custom/mo. In each case, the number of social accounts and users increase, but you can have 2,000 scheduled posts in your Buffer on each plan.
Hootsuite's higher plans are Team, $129/mo, Business, $599/mo, and Enterprise, $custom/mo. Again, the main differences between the plans at this level are the number of social accounts and users – all offer unlimited scheduling.
The prices of Buffer Publish, Buffer Analyze, and Hootsuite Insights all depend on the needs of the client.
---
Core Features
The critical differences between Buffer and Hootsuite come down to the different core philosophies behind each product. In many ways, Buffer works on a simple idea – create a never-ending queue of posts, add more posts at the top of the Buffer, and take posts out the bottom when you post to your social networks. It doesn't attempt to act as a replacement for your social media apps. Hootsuite, however, acts more like a substitute for your social accounts. Imagine taking each of your social networks and stretching them into a series of thin columns.
Neither product incorporates all the features of some of the all-in-one competition like Sprout Social or AgoraPulse. Still, both Hootsuite and Buffer are considerably cheaper than those products.
---
Social Networks
You can use Buffer to post to a wide variety of social networks. You can currently connect to Buffer Publish:
Facebook: Pages and Groups

Instagram: Personal Profiles and Business Profiles (you will need a Business Profile if you intend to schedule Instagram posts, however)

Twitter: Profiles

LinkedIn: Profiles and Pages

Pinterest: Boards (only on the Pro and Business Plans)
Hootsuite supports all the above social networks but also caters to YouTube. You can easily schedule and share YouTube videos across all your social networks from Hootsuite. You can also monitor YouTube activity alongside your teammates, and even moderate comments. Perhaps even more importantly, you can schedule and share your YouTube videos without having to leave Hootsuite.
Hootsuite also allows you to integrate a wide range of apps, which adds to its publishing capabilities. For instance, you can connect to Google My Business and publish posts, reply to reviews, and answer questions on your Google My Business listing.
---
Approach to Posting and Scheduling
Buffer's method is simple and clearcut. It has a clear, easy-to-understand interface, and even the biggest social media "newbie" would have little difficulty understanding it. It is more directed towards posting the top item in your queue at preferred times, rather than setting scheduled times for each post, although you can set schedules if you prefer.
Indeed the Buffer paid plans give you a great deal of flexibility when it comes to creating posting schedules. You will typically set up a publishing schedule for each of your social accounts, so you won't need to think about dates and times when you create posts. You can select any posting time to edit or delete it. Buffer automatically places new posts at the right place in the queue.
You can import your favorite RSS feeds and add interesting and relevant posts from these to your queue for each network.
Hootsuite is probably more difficult for a beginner – at first glance, it looks like a gigantic spreadsheet (with pictures but without any of the mathematical functions). However, with this increased complexity comes increased capability.
Yet, once you have connected all of your social networks and decided on the streams you want, Hootsuite is incredibly simple to use. You can either create new posts from scratch within the app or easily share existing social content you find in your streams.
This is particularly useful if you are a fan of Twitter. As well as having a Hootsuite stream representing your Twitter inbox, you can also create streams for each of your Twitter lists (or indeed other peoples' lists that you subscribe to). You can go through these streams, and whenever you see any content you want to retweet, you can do so, rescheduling it to your preferred times. You can add to the tweet yourself, or simply retweet it as is. Having reviewed about a dozen social media marketing platforms now, I haven't yet found anything that matches Hootsuite's capabilities here.
Both platforms have Chrome extensions that make it easy to share content you come across on the web. You can either schedule the post for later or share it straight away.
---
Other Features
Both platforms offer some level of conversation management. In Hootsuite, it is part of the core package – it includes a unified inbox. You can also create streams to show the conversations in each social network. Buffer has created a separate app dedicated to this – Buffer Reply. This allows you to quickly respond to social conversations, resolve customer support requests, and create an outstanding experience. You can reply to all your social conversations and support requests across Instagram, Facebook, and Twitter — from one collaborative team inbox.
Although you have to pay separately for Buffer's product, it makes up for it with its in-depth capabilities.
Both products also include an analysis of your social performance. Buffer's standard reporting is relatively basic, but those who subscribe to Buffer Analyze gain access to a much more powerful tool. It even provides Instagram Stories analytics.
Hootsuite keeps its analytics in its main app, and also offers robust reporting capabilities.
Buffer includes a new content creation tool called Pablo. You can search through more than 600,000 images, and add text overlays, filters. You can even upload your own logo or graphic.
If you create Facebook ads promoting your social or blog posts, then Hootsuite's Boost tab could be of use to you. The Boost tab allows you to boost posts on Facebook pages. You attach your Ad account and manage your boosted posts within Hootsuite. You simply select the Facebook Page and ad account you'll be using to promote posts, and then Hootsuite's boosting feature can recommend a campaign for you.