If you maintain a presence on Instagram Reels and multiple social media platforms, you know how hard it is to keep up with content creation for all of those platforms. When your focus is short-form video content, it can be time-consuming and tiring to create enough of that content to go around. Fortunately, using your Instagram Reels content on other social media platforms isn't hard. In this article, we're going to teach you how to download Instagram Reels on Android or iOS, via screen recording, or using a software called Kapwing.
Why is this important? Well, if you download your own Reels on Instagram, you'll notice that the sound is removed. Plus, you can't download Reels shared by other users at all. With this article, though, you'll learn how to download Instagram Reels with the original sound.
Of course, knowing how to download Instagram Reels is only part of the equation, though. That's why we're also going to share three ways you can repurpose your Instagram Reels to keep your audience engaged and entertained.
---
How to Download Instagram Reels: A Step-by-Step Guide:
---
What Is Instagram Reels?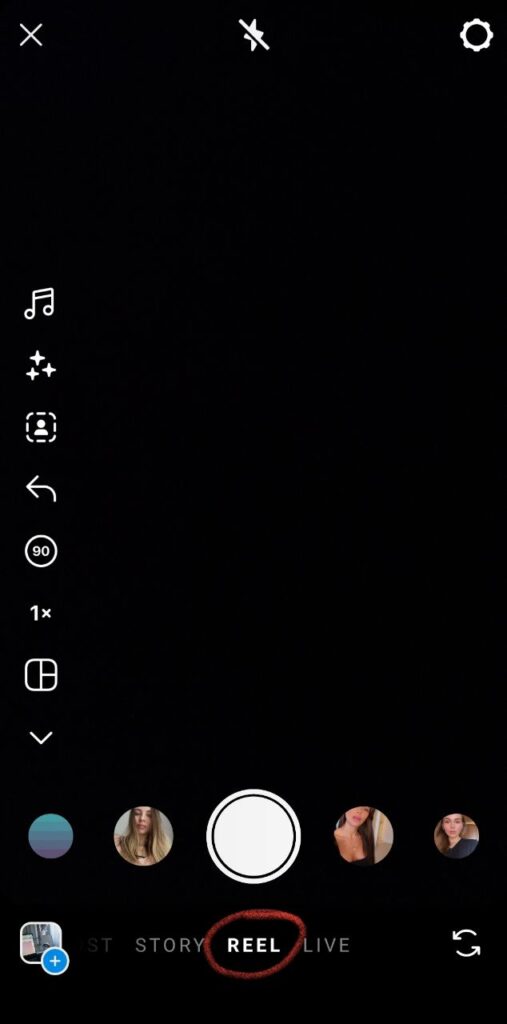 Not sure what Instagram Reels actually is? Instagram Reels is a new Instagram feature (not a standalone app) built to be a TikTok alternative. Users can create 90-second video clips set to music and share them to their Instagram Stories, the Explore Feed, and the new Reels Feed on their account. The feature is available in India, Brazil, the United States, and about 203 other countries.
The Feed is the Instagram version of TikTok's For You page. On the Reels Feed, you can find Reels from popular and trending accounts on Instagram. You'll also find Instagram Reels from people you follow alongside traditional Instagram posts in your newsfeed.
The Instagram Reels algorithm is a bit of a mystery as of yet, but if it follows the Instagram algorithm, there are some assumptions we can make. TikTok's For You page is algorithmically generated based on the way TikTok's users are engaging with videos and it does an eerily great job of pushing content to users based on their interests and activity on the app. TikTok starts by pushing out new content to a sample of users, pushing it out to more users if the response is positive. This makes it relatively easy for creators to go viral on TikTok but also makes it a lot more likely that the virality cycles quickly.
Instagram's algorithm is a bit different, giving priority to content depending on the accounts you follow and engage with most. So, if Reels uses that same algorithm, well, boring.
---
How to Create Reels
Before you can download them, you need to know how to create Instagram Reels. Here's a quick rundown.
Start by choosing Reels at the bottom of the Instagram camera. Here, you'll see a variety of editing tools on the left side of your screen to help create your reel.
Audio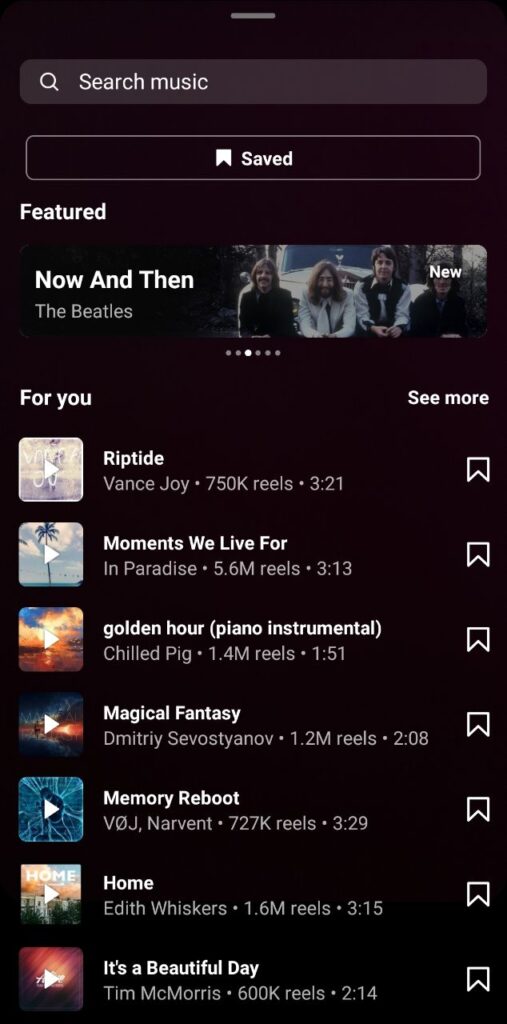 You can search for songs in the Instagram music library or use your own original audio by recording a reel with sound. If you share a reel using your own original audio, that audio will be attributed to you. If you have a public account, though, other users can create reels using your audio by tapping "Use Audio" from your reel.
---
Effects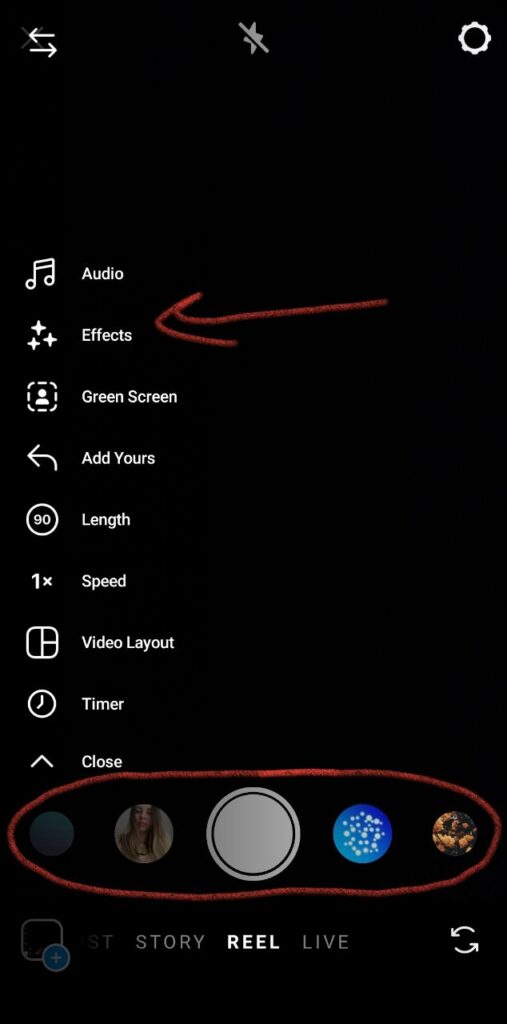 The effect gallery includes effects created both by Instagram and by creators worldwide.
---
Timer and Countdown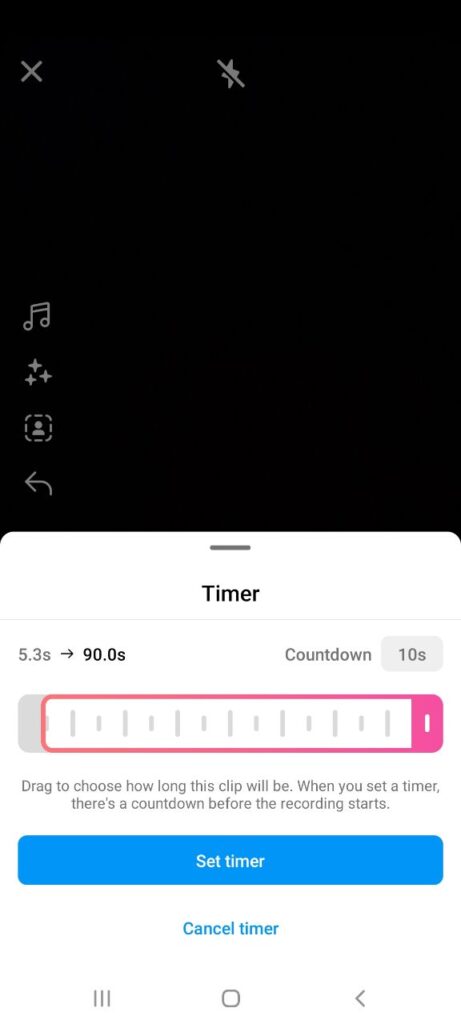 To record handsfree, just set the timer to record. When you press record, you'll get a countdown from three before recording begins.
---
Align
If you're using multiple clips, you can use the Align feature to line up objects from your previous clip before recording your next. This helps users create seamless transitions for those fun outfit changes or so you can add new elements into your reel.
---
Speed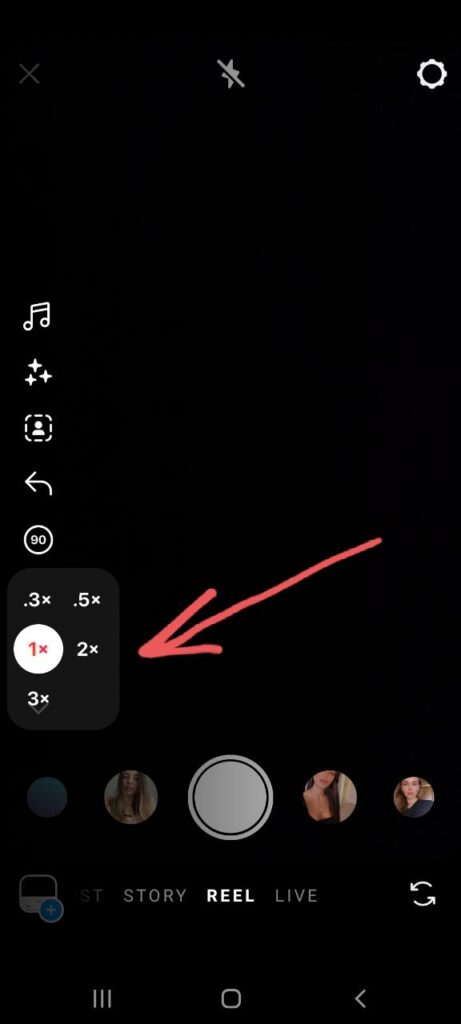 You can speed up or slow down parts of the video or audio you selected. This is great for staying on a beat or making slow-motion videos.
Ready to share your creation on Instagram and your other social media platforms? Not so fast. While TikTok made it pretty easy to download and share videos, Instagram Reels isn't as straightforward.
---
How to Save Instagram Reels In the App
Here are the steps to save Instagram Reels within the Instagram app.
Start by opening Instagram and tapping the Reels button. From there, you'll scroll to the Reels video you want to download.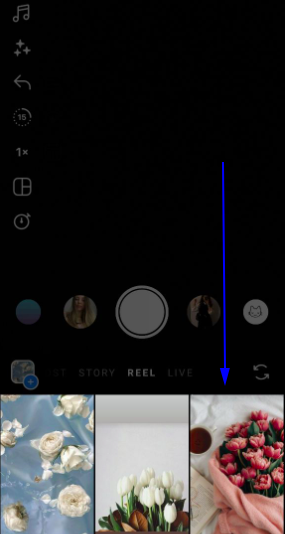 You can also do this from a user's profile. Just tap the Reels tab next to the Profile Grid tab and choose the Reels video you want to download to open it.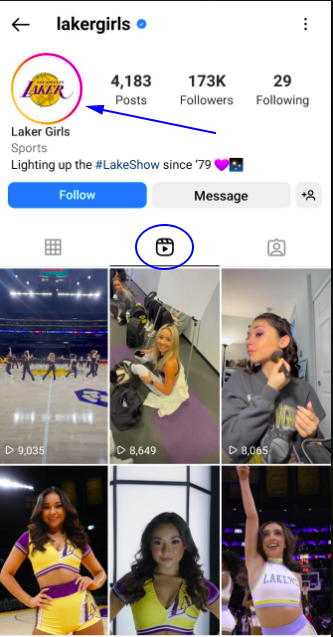 Once you have the Reel open, tap the three-dots icon in the menu at the bottom of the screen, and then tap Save.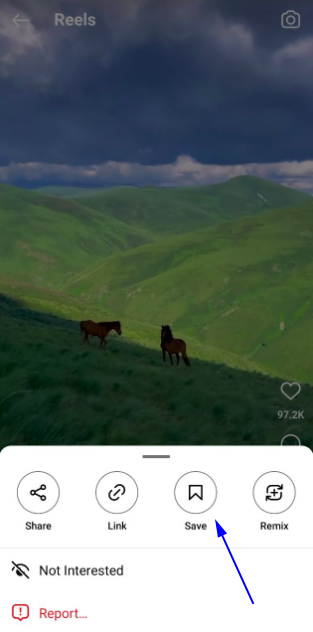 To access the saved reel, go back to the Instagram home screen and tap your profile icon > the hamburger menu icon > Settings > Account > Saved. Here you'll find your saved videos in the All Posts folder.
---
How to Download Instagram Reels on Android
If you have an Android phone, this is how to download Instagram Reels. It involves downloading another app from the Google Play store.
Go to Google Play and download Video Downloader for Instagram - Repost Instagram.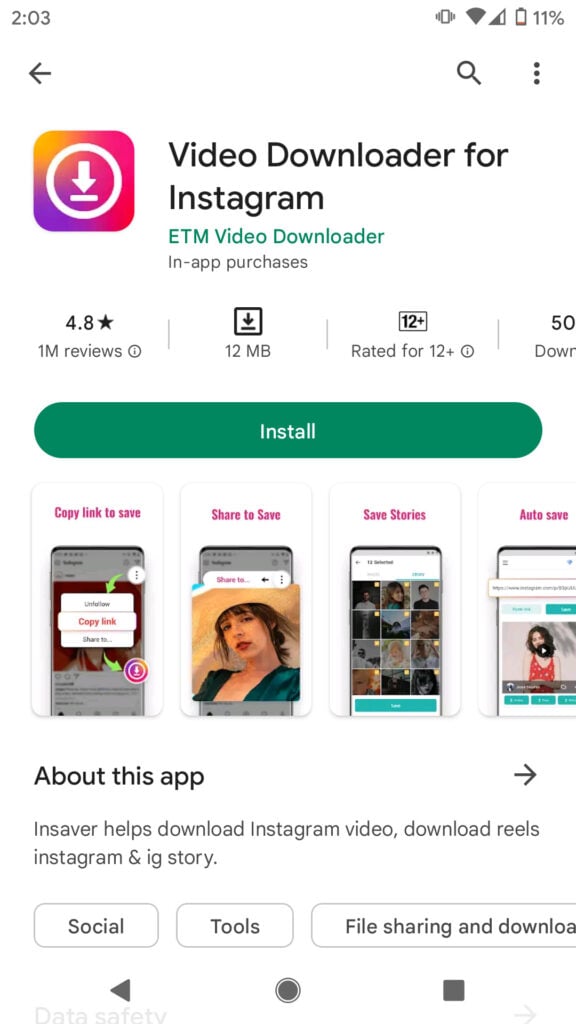 Install the app, open it, and set it up. This involves giving the app access to your photos, media, and files on your device. After you've set up Video Downloader, go back to Instagram and choose the reel you want to download. Tap the three-dots icon > Copy Link.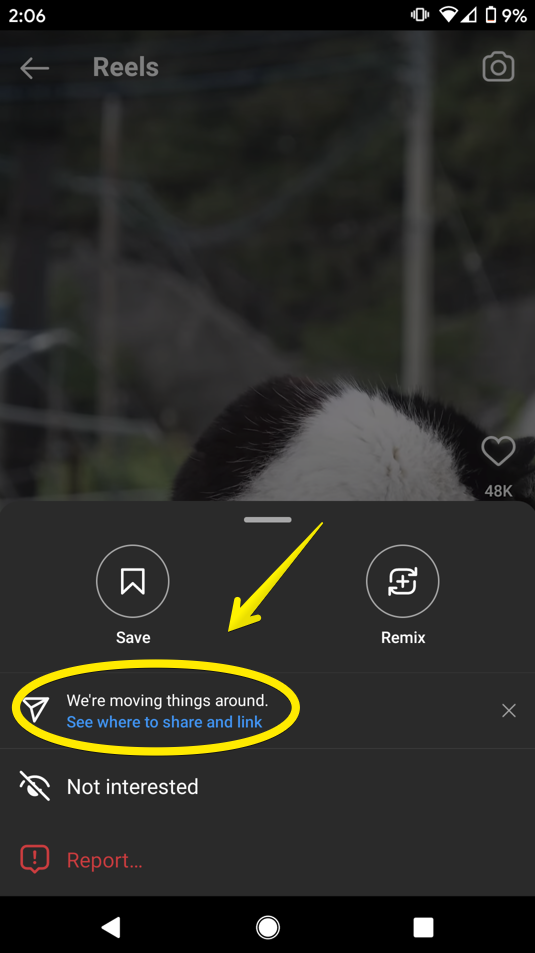 Go back to Video Downloader and the URL for the reel you just copied will be pasted there automatically.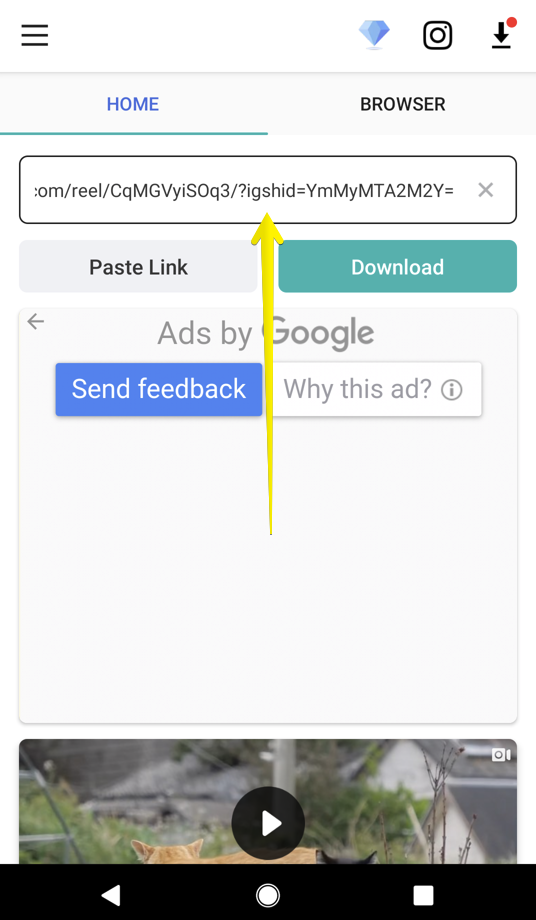 Go to your phone's images and you'll find the reel there. You'll be able to edit it and share it on other apps.
---
How to Download Instagram Reels on iPhone
To download Instagram Reels to your iPhone, you'll first need to visit the App Store and download one of the many apps for that purpose, in this case we are going to download the app InSaver: Repost for Instagram.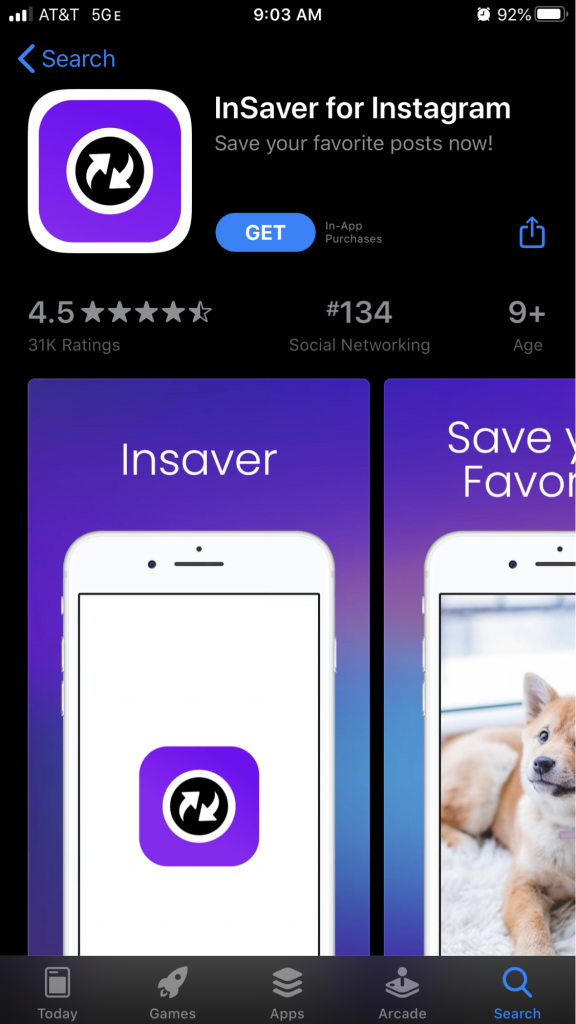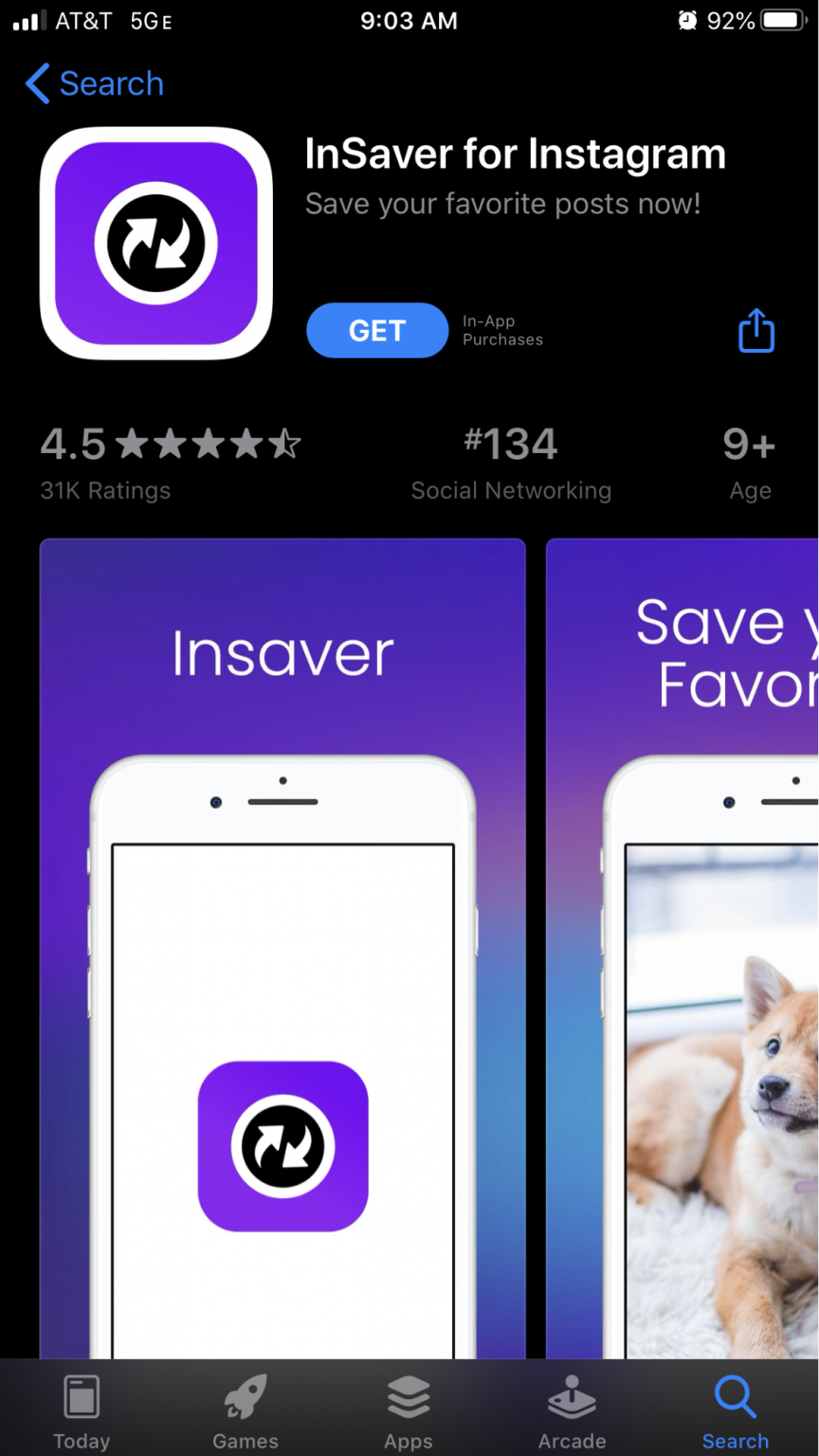 Open the app and set it up, giving it permission to access your images and media. Next, go back to Instagram and choose the Reels video you want to download. Then, tap the three-dot icon > Link.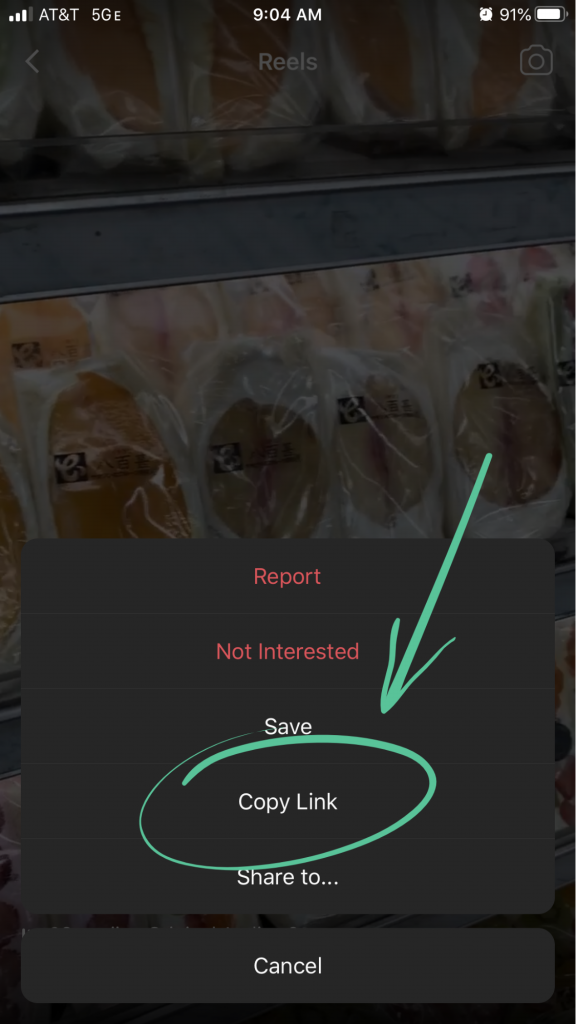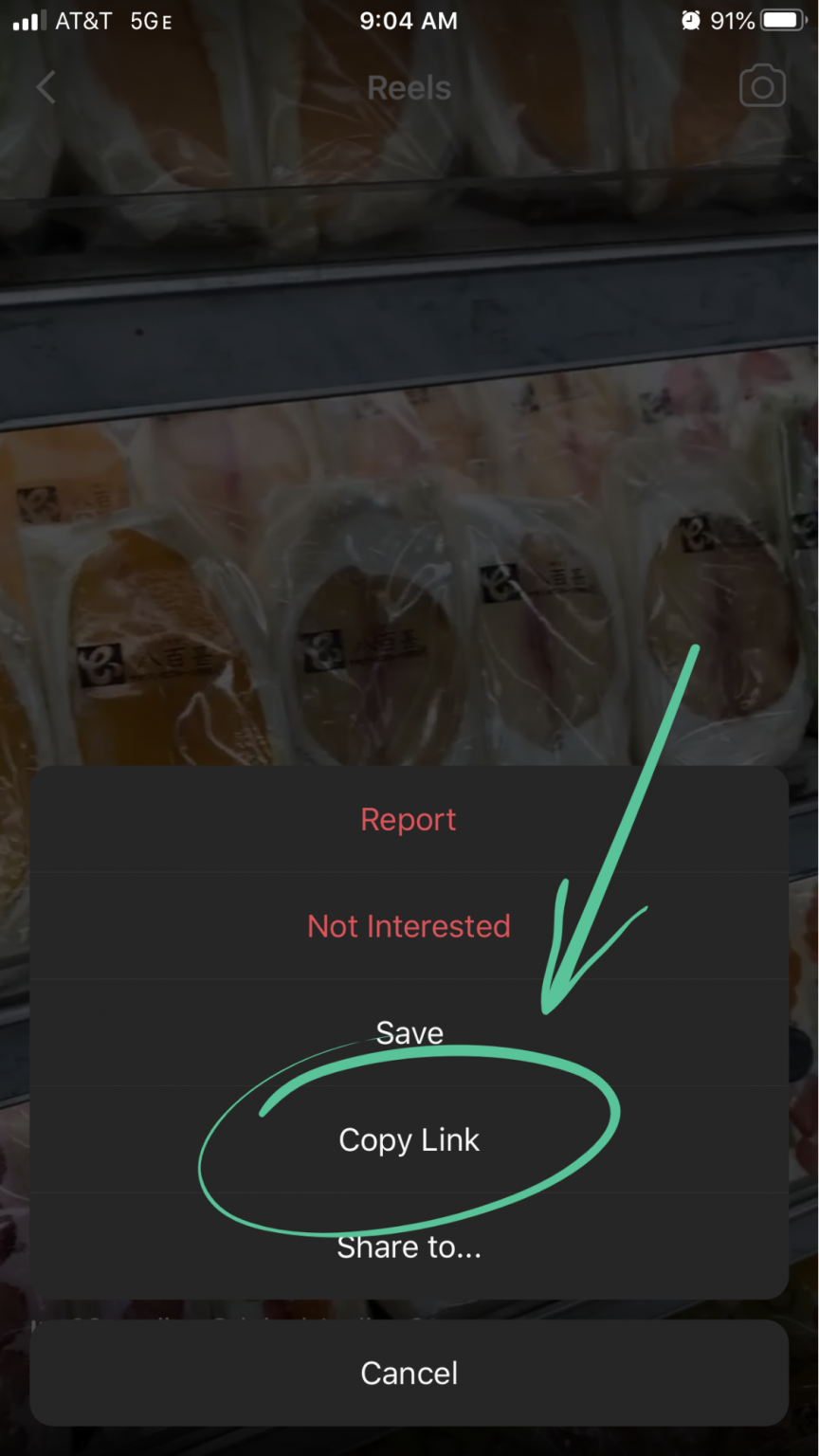 Go back to InSaver and the link you copied from Instagram will automatically be pasted there.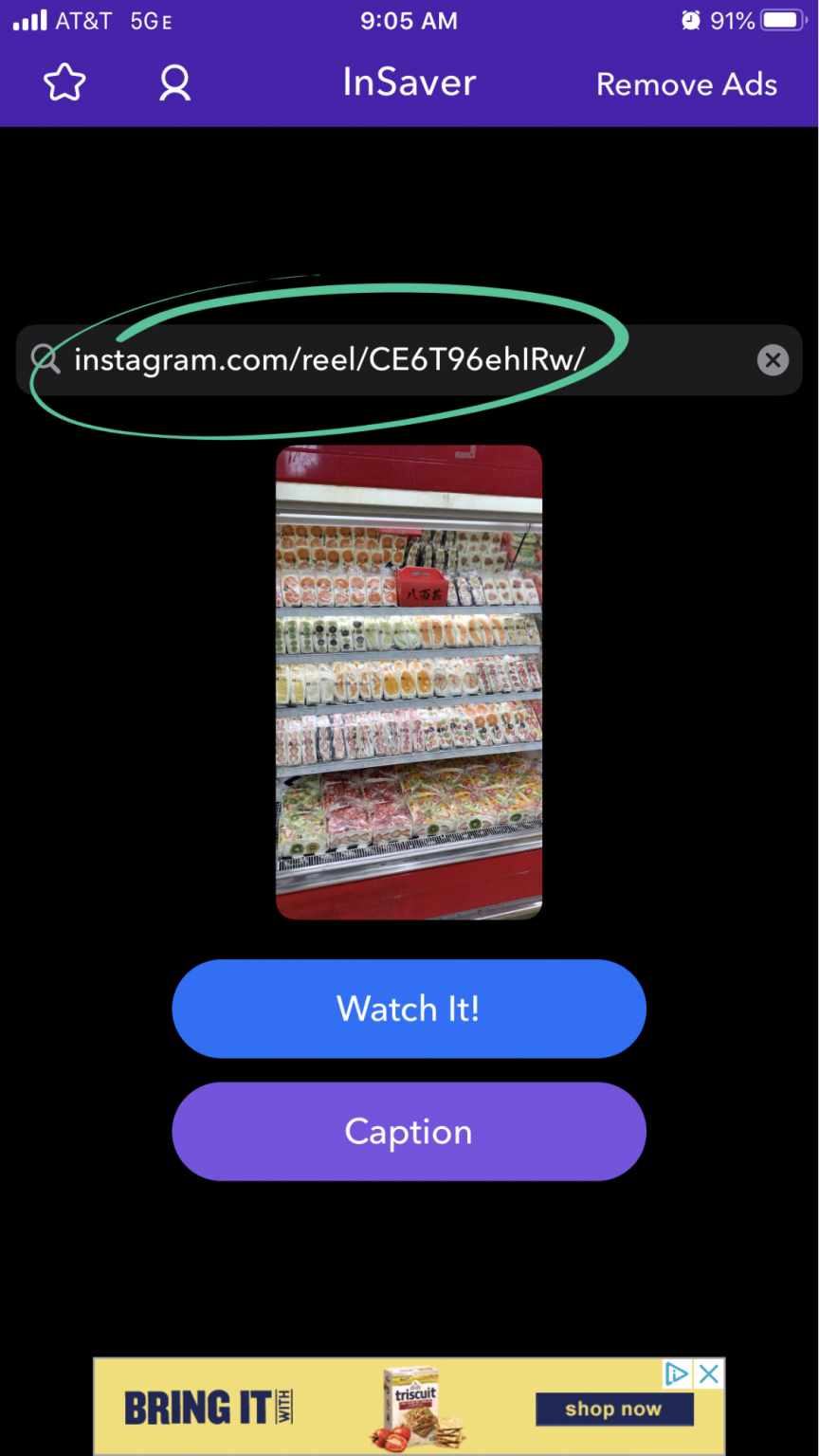 Tap Watch It! > Options > Share > Save Video to save the video to your device's Photos app.
---
How to Download Instagram Reels Via Screen Recording
If you don't want to download a third-party app, here's how to download Instagram Reels via screen recording.
iPhone
Make sure screen recording is available in the Control Center. To do this, go to Settings > Control Center > Customize Controls and add Screen Recording.
Next, go to Instagram and open the reel that you want to download. Swipe up to show your iPhone's Control Center. Then, tap Start Recording and start playing the video in Instagram. Once you've recorded the video, stop the screen recording by tapping the red bar at the top then Stop. The video will be saved to your Photos app. You'll probably want to edit the video to make sure you only have the Reels portion and none of the fiddling with the Control Center and starting or stopping your recording.
Android
On Android phones, you're either going to use the built-in screen recorder (if your phone has one) or the third-party app you use for screen recording. Once you have your method of screen recording ready to go, open Instagram and play the video you want to download.
When you're done, tap the stop button to stop your recording. Your screen recording will be saved in your phone's gallery.
---
How to Download Instagram Reels Using Kapwing
Kapwing is an online video downloader and video editing tool. If you create a free Kapwing account, your downloads won't have a watermark.
Start by finding the reel you want to download in Instagram, tap the three-dots button, and choose Copy Link. Now, sign in to Kapwing.com and tap the "Create New Project" button.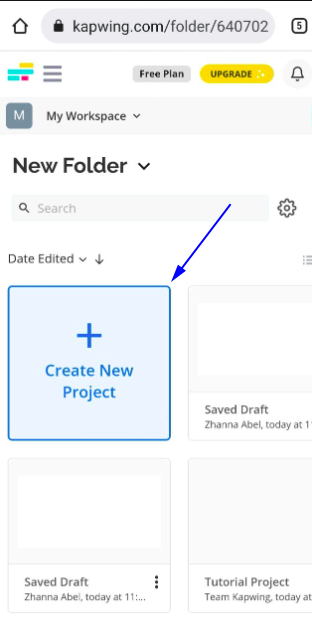 Paste the Instagram Reels link you copied into Kapwing. If you want to make edits, you can do that now. When you're ready, tap Export Video.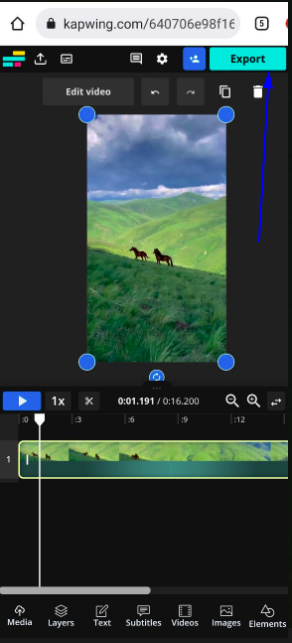 After processing, tap Download and your video will be saved. For iPhone users, you'll need to tap the arrow in the top right corner of the screen, click your video, and tap the icon in the bottom left corner. Then, choose Save Video from the options.
---
Repurpose Your Instagram Reels Content
Now that you know how to download Instagram Reels, it's time to put those downloads to use. You can do this by repurposing your Instagram Reels content. This just means that you'll be taking video from Instagram Reels and reusing it elsewhere.
Repurposing content has several benefits. For starters, if you're able to reuse your content, you'll have more time to devote to creating high-quality content because you're not going to have to invest time and energy in creating a completely different video for each of your social media platforms.
Repurposing your Instagram content can also give you an SEO boost since having several pieces of content based on the same concept or topic can bring about multiple chances to target a specific keyword. And, when your repurposed content is published outside of your own site, you can get some great backlinking opportunities.
Repurposed content also affords you the opportunity to reach an entirely new audience. How? Different people use different platforms. When you post your content across platforms, you can reach your target audience where they already hang out online. Plus, even if your target audience overlaps across multiple platforms, repurposing your content still helps to reinforce your message.
Repurposing your content can also help you build authority on a topic. When your high-quality content shows up in multiple places in a short period of time, it helps to raise your profile in your industry and show others that you are a thought leader in your niche.
So, how do you repurpose your Instagram Reels content? Here are three ways to repurpose your content that we like.
Instagram Highlights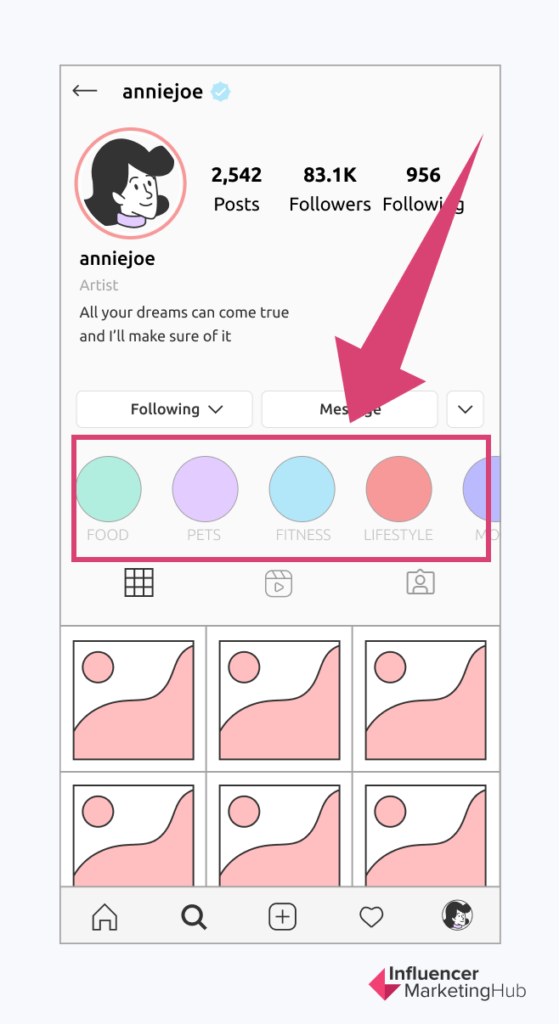 You can add your Instagram Reels content as highlights on your Instagram profile. Instagram Highlights are a permanent place for your Instagram Stories. Many creators use them as frequently asked questions or to save content into collections. And, highlights are a great place for your Instagram Reels. You can either add them to a Reels highlight or break them out into highlights about specific topics.
Pinterest
Pinterest now allows you to create video Pins with a duration of up to 2 minutes. Interestingly, Instagram Reels can be up to 90 seconds long, making them a suitable format to incorporate into your video Pins. Repurposing your Instagram Reels as video Pins on Pinterest can help you build your brand on the platform.
Other Social Media Platforms
You can use your Instagram Reels content on other social media platforms. If you use TikTok, for instance, you can use the content you've already created for Instagram Reels to leverage the TikTok algorithm and increase your viral potential. Influencer Marketing Hub has also made a guide on how to download TikTok videos.
---
Download Instagram Reels to Repurpose Content Easily
Instagram Reels is a great platform for Instagram influencers who already have a following on the platform. But you don't want to put the fate of your brand in a single platform. Now that you know how to download Instagram Reels, you can repurpose your content across platforms and position yourself as an authority and thought leader in your niche.
Instagram Reels is currently a wide-open market for users, presenting a great opportunity for influencers and brands to start building a presence or extending their reach on the platform, earning more followers and building their community before Instagram Reels ends up saturated.