If Instagram Stories is any indication, Instagram Reels is poised for enormous growth. And even if you've been on the platform for a while, building a following and a community, you may be wondering "when is the best time to post on Instagram Reels?" Of course, if you've spent any amount of time in social media marketing, you know that finding just the right time to post content isn't easy. To be sure, there are tons of stats available for just about any social media platform you can think of, but trends can change daily.
Plus, getting a lot of likes, shares, and comments for a specific content format on a specific day of the week at a specific time doesn't mean that every post you share is going to go viral. So, what do you do to pin down the best times to post on Instagram Reels so you can maximize your content and bring in a larger following? In this article, we'll share two questions you can ask to find the best times to post on Instagram Reels for your audience.
Choosing the single best time to post on Instagram Reels can be tough, but here's what we found from analyzing more than 100,000 short-form video content posts to find the best engagement rates (all times in EST, ignoring sectors):
Best Times to Post on IG Reels:
Monday: 6 AM, 10 AM, 10 PM
Tuesday: 2 AM, 4 AM, 9 AM
Wednesday: 7 AM, 8 AM, 11 PM
Thursday: 9 AM, 12 AM, 7 PM
Friday: 5 AM, 1 PM, 3 PM
Saturday: 11 AM, 7 PM, 8 PM
Sunday: 7 AM, 8 AM, 4 PM
Times marked with * had particularly high levels of engagement.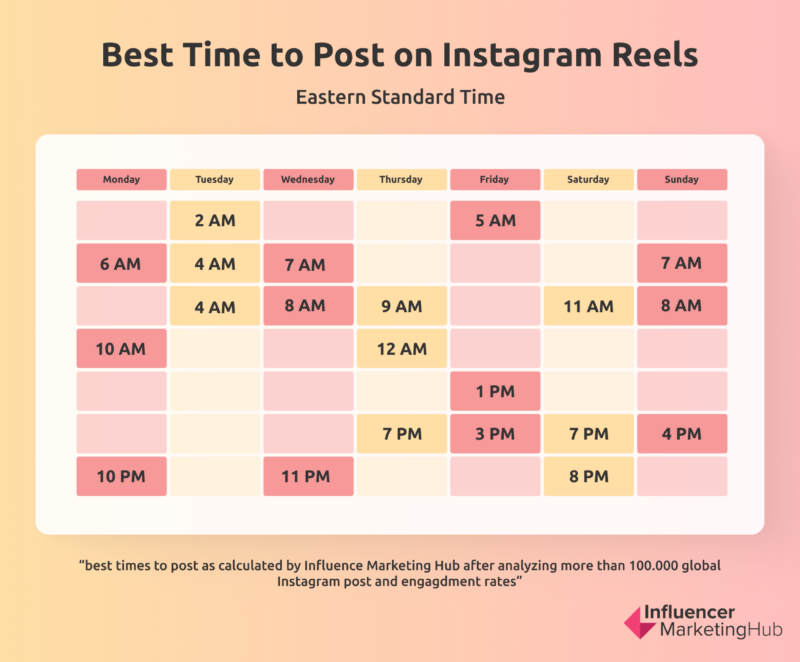 Try also our location-based Best Times to Post on Instagram Reels Calculator:
---
Best Times to Post on Instagram Reels to Get Better Engagement:
---
Tips for Best Times to Post on Instagram Reels
Producing quality content that resonates with your target audience should be your top priority, but you also need to know when to post your content so you're more likely to reach your audience when they're active on your social media platform of choice. Here are two questions to ask yourself to find the best time to post content on Instagram Reels:
1. Where Is Your Audience Located?
Thanks to Instagram's reach, Instagram Reels has a global user base. For example, the United States has 130 million Instagram users, India comes in with 100 million, and Brazil rounds out the top three Instagram-using countries with 91 million. But there are still hundreds of millions of Instagram users spread throughout the world.
These numbers matter because where your audience is located will influence not only the type of content you produce but also when you should post your content in the first place. Time zones will have an enormous impact on peak hours within a certain geographic location.
But, how do you use this information to find the best time to post on Instagram Reels?
Start by finding out where your followers are. With a creator or business account on Instagram, you'll have access to Instagram Insights that will show you the cities or countries your followers come from. To view Insights, open Instagram, go to your profile and tap Insights.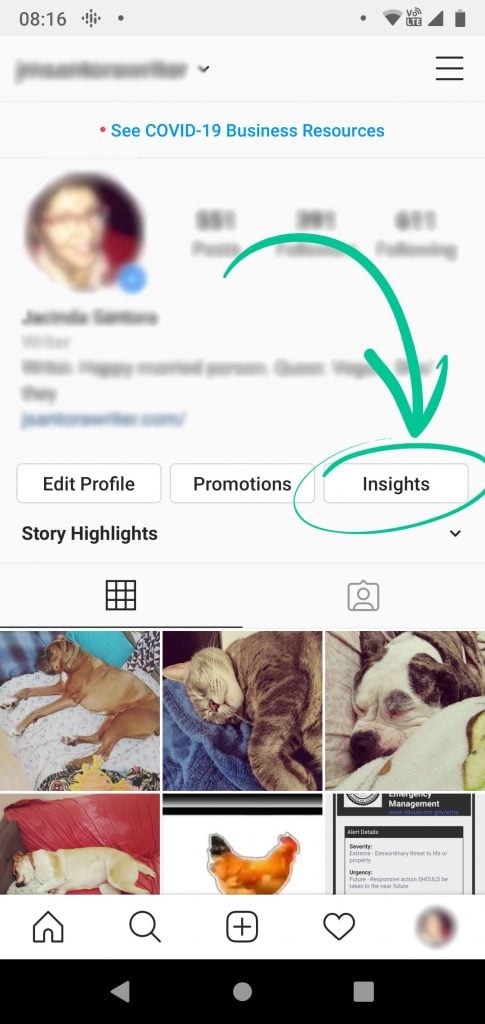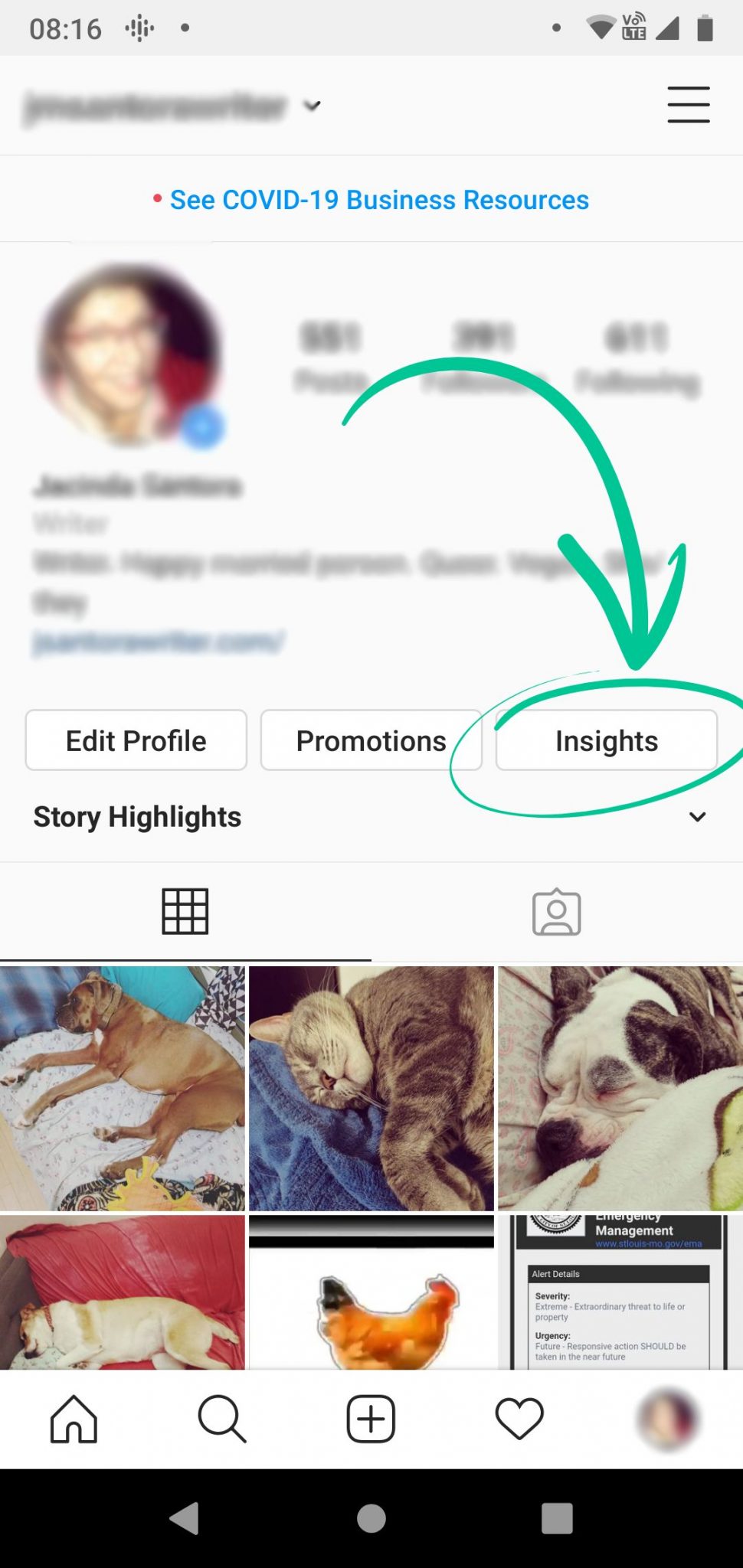 From there, tap on your total followers: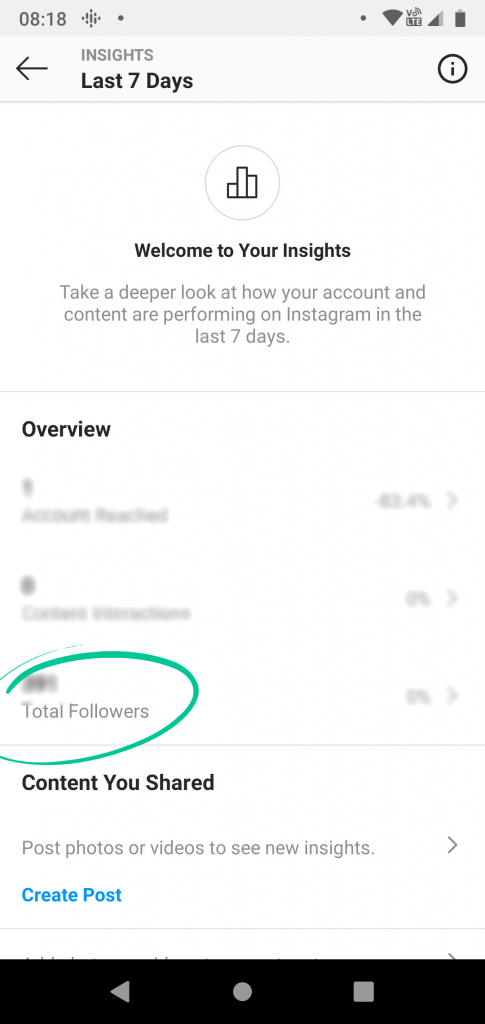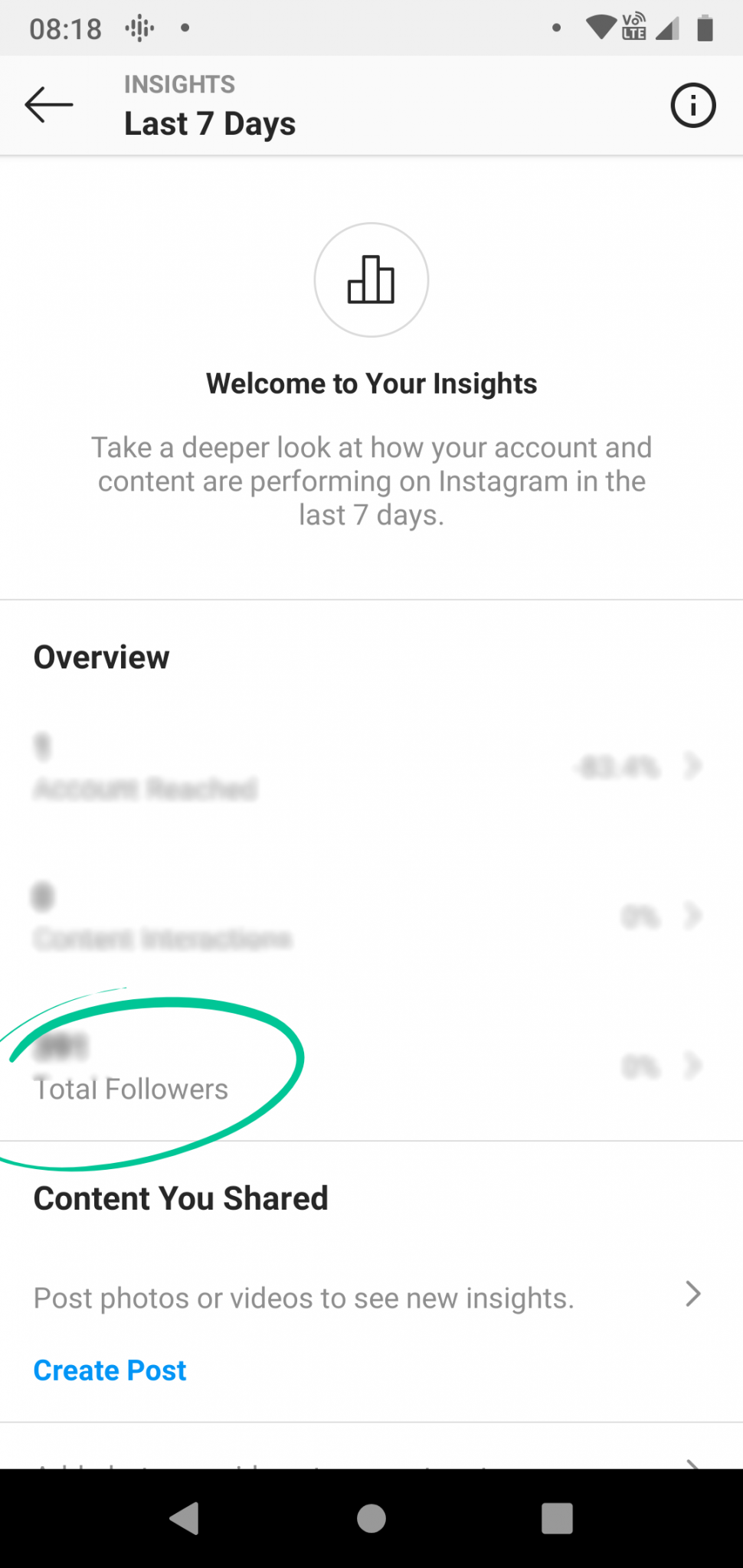 The next screen is your Follower Breakdown. Scroll down a little to Top Locations. It defaults to cities, but you have the option to change it to countries with a tap.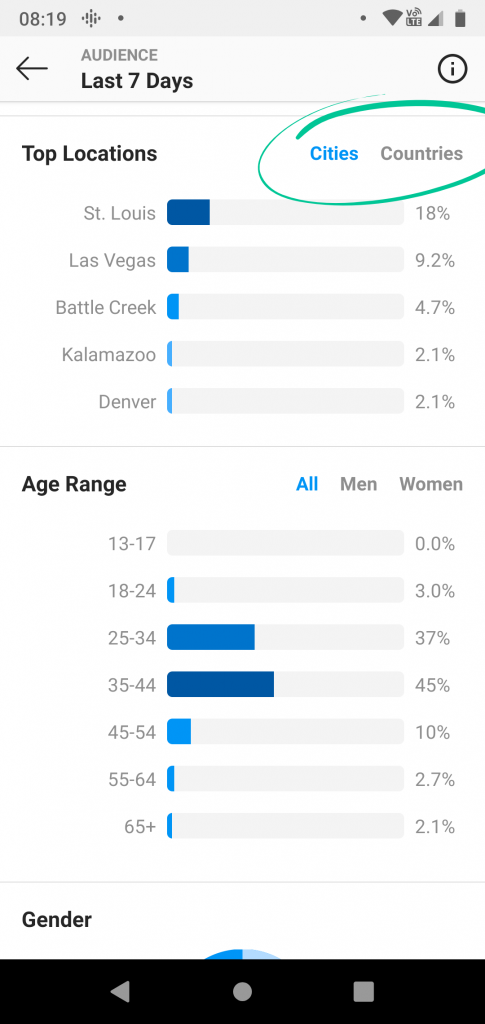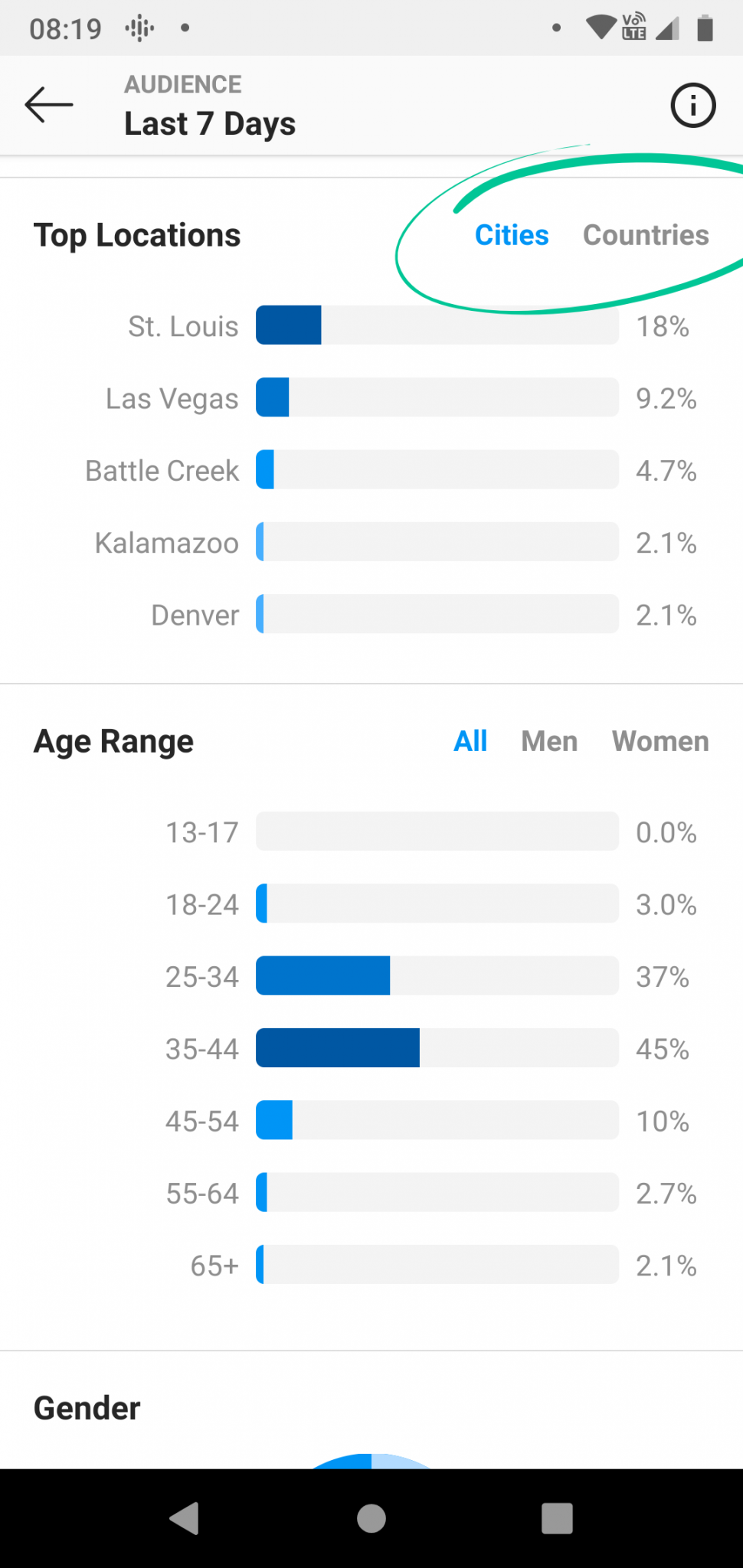 Now you know where most of your followers are from!
---
Switch to a Creator or Business Account on Instagram
Don't have a creator or business account yet? Here's how to switch:
Open Instagram and go to your profile. Tap on the three horizontal lines in the top right corner (the "hamburger" menu) and then tap on Settings at the bottom of the screen: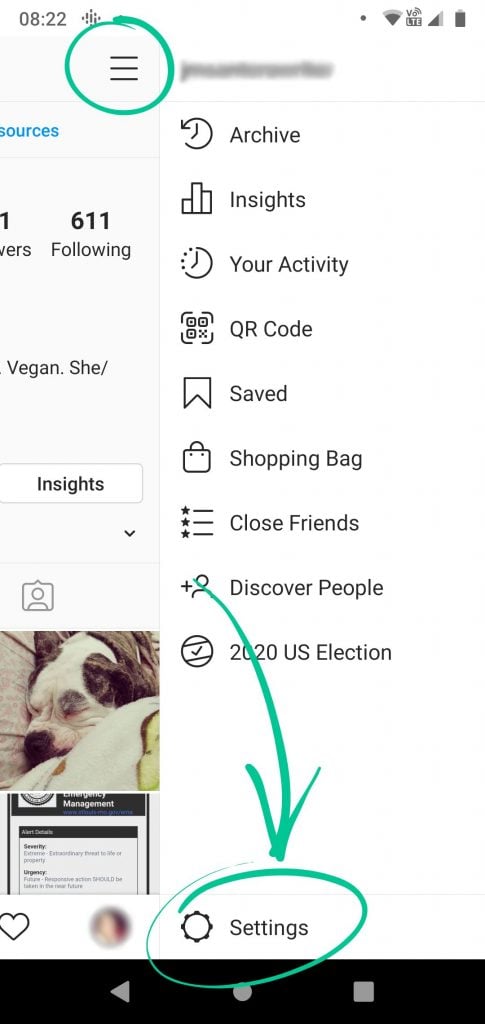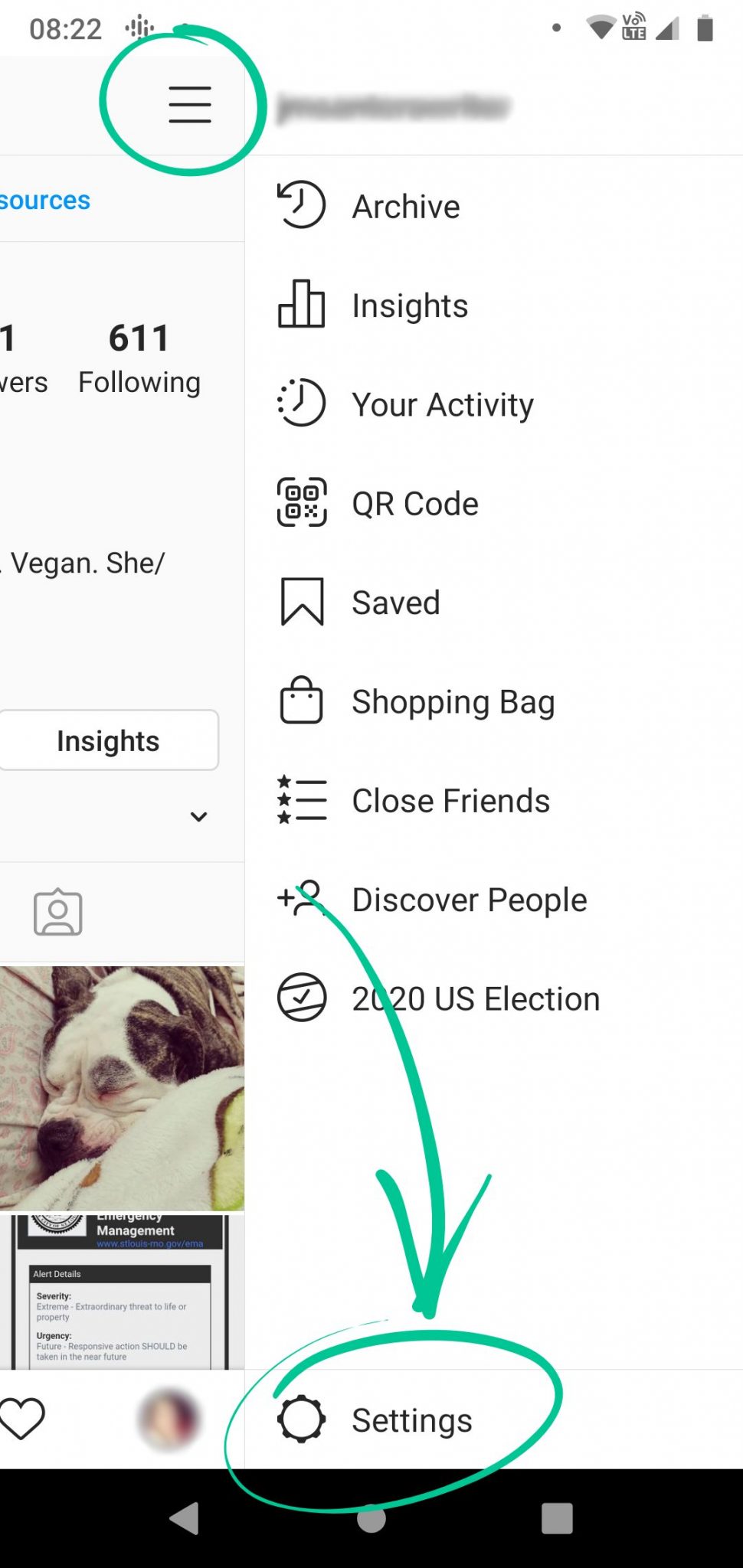 Next, tap on Account:
Now, scroll down to the bottom and you'll find the option to switch to a business account or creator account. If you already have a business or creator account, you'll get an option to switch back to a personal account.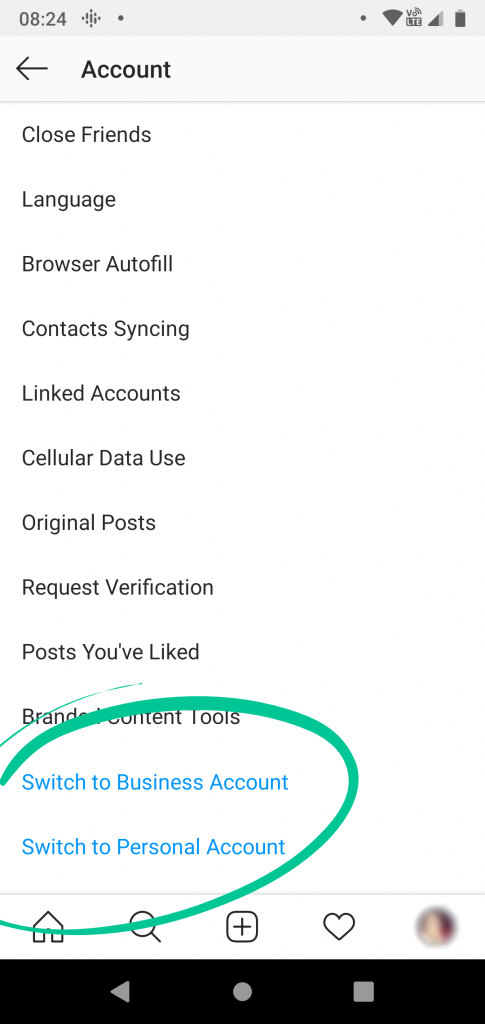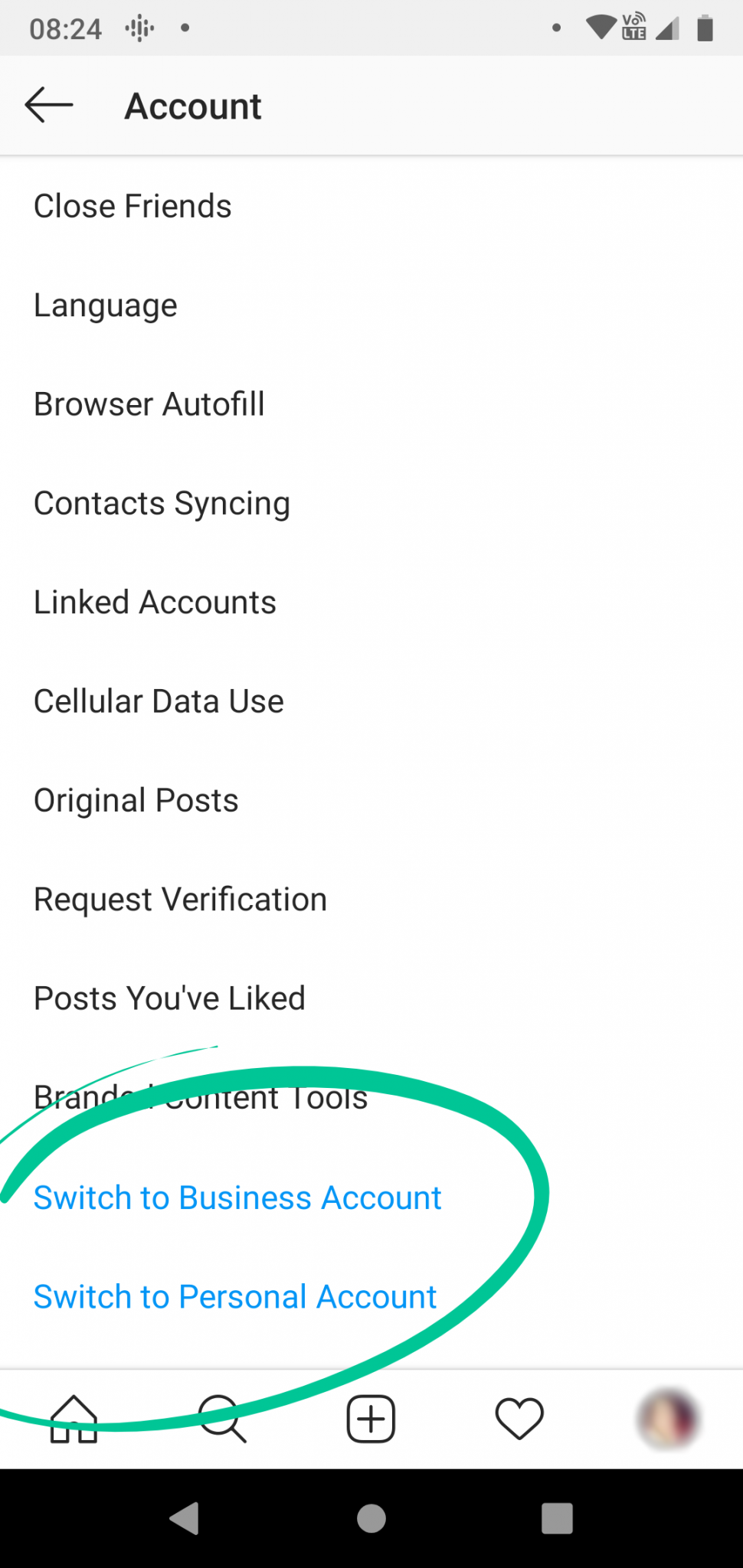 ---
2. What Time Is Your Audience Awake?
Now that you know where your audience is located you can figure out when they're most likely to be awake. This part is admittedly a bit messy and can be made a lot easier with an Instagram analytics tool.
Without an analytics tool, it's a matter of working with time zones. If your audience is primarily located in Thailand and India, you'll only have about an hour and a half to worry about; with audiences across North America and the UK, on the other hand, you'll need to plan and schedule your content around an eight hour time difference.
See what we mean by "messy?"
With an Instagram business account, you'll have some scheduling functionality. Unfortunately, that doesn't apply to Reels. And, unlike Instagram Stories, there aren't any scheduling tools around just yet that you can use to automatically post Instagram Reels.
The solution is to build a content calendar that covers the biggest geographic areas and time zones your fans come from. If you have audiences in countries with large time differences this can be hard to maintain, but it's the only way to do it as of this writing.
Once you've figured out the best time to post on Instagram Reels and have created a content calendar, you're ready to leverage these other six ways to grow your following and boost engagement with this feature.
---
3. Find Your Unique Offering
To attract a large audience, you need to find what makes you special. Why should anybody watch your Instagram Reels? This goes beyond skills or physical traits. In fact, physical characteristics and skills are really just complementary to your unique offering.
Sounds a little "out there," right? Just ask your friends and family what they like most about you and you'll have plenty to go with. What's most important is that you be yourself. Don't try to produce the exact same content in the exact same way as everyone else.
Rachel Brathen (@yoga_girl) is a great example of someone who has built an enormous following on Instagram by simply being herself. She uses Instagram Stories to promote her many endeavors and share her love of yoga. If you follow her for any amount of time, you'll learn about her sweetheart of a daughter, Lea Luna, her husband, Dennis, and their idyllic life on the island of Aruba that Rachel loves deeply. But, you'll also see a side of her life that most influencers don't share like her struggles with sometimes saying the right thing in the wrong way, and how she can never get the lizards to leave her garden alone.
Rachel sets herself apart from other fitness and yoga influencers with her willingness to be imperfect and human.
---
4. Produce More Content
You probably just groaned a little. This tip is obvious, but if you're a creator you already know how hard it is to constantly come up with fun, creative ideas. The good news is that you don't always have to come up with groundbreaking or hilarious content. Instagram Reels can also be used as a vlog.
This might mean just sharing a quick update that doesn't require video editing tools instead of spending hours planning and piecing together that perfect transition.
---
5. Collaborate With Other Instagrammers
Cross-promotion is an excellent way to share your brand with a larger audience on Instagram. And, it's really easy to do. Just reach out to a brand or influencer whose target audience overlaps yours and ask if they want to collaborate on a post or series of posts. You'll be sharing access to your audience with this person, so make sure it's someone your audience would enjoy (trust, they'll be thinking the same when considering your proposition).
Cross-promotion is mutually beneficial and will help you and your co-conspirator increase your reach and get new followers. Here's how to find influencers on Instagram.
---
6. Create and Participate in Challenges
Challenges are big favorites on TikTok and there's no reason to think that they won't have a large appeal on Instagram Reels, too. They're a great way to get new followers and a really easy way to get your brand in front of a large audience if you're participating in a trending challenge.
---
7. Use Hashtags
Twitter really nailed it with the hashtag thing. Across social media platforms, creators include hashtags to make it easier for users to find their content. But you can't just pick any old hashtag and expect it to magically draw in viewers. Find and use hashtags that are relevant to your content. If the hashtag you choose isn't relevant, you'll end up lumped in with content that's nothing like what you're doing and nothing like what your audience is expecting.
In other words, you'll either be seen as spamming an unrelated hashtag for exposure (a turnoff) or nobody will find your content.
Finding hashtags isn't hard. Just tap on the magnifying glass icon at the bottom of the Instagram screen to get started.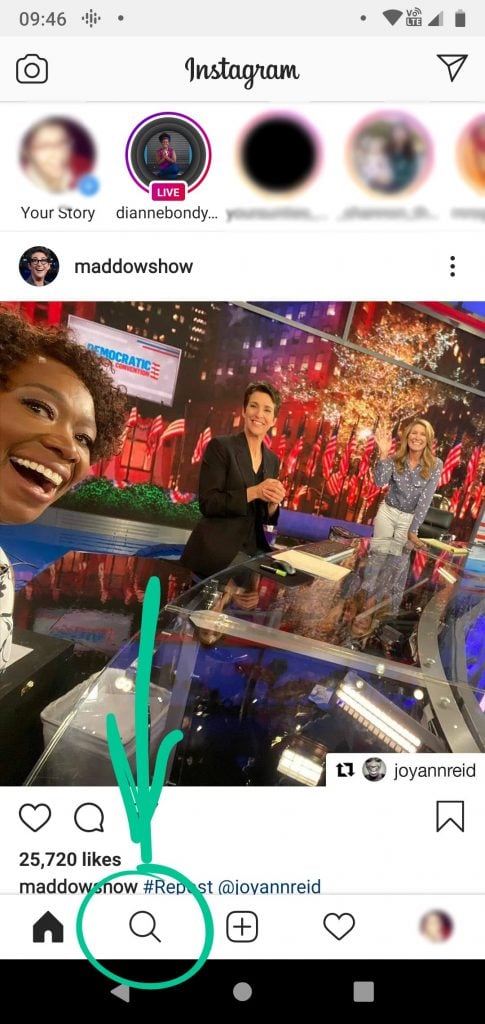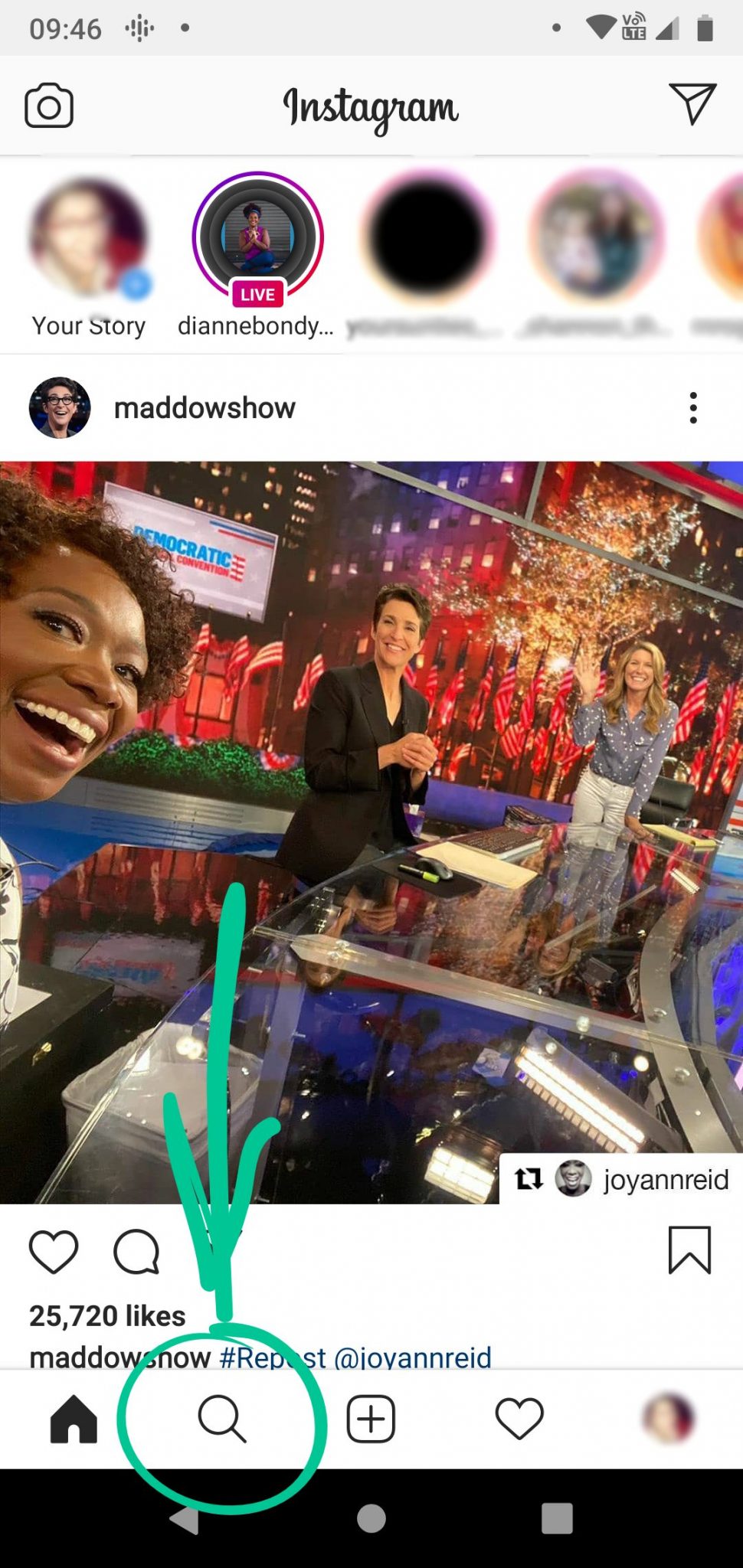 Next, type in your keyword in the search bar: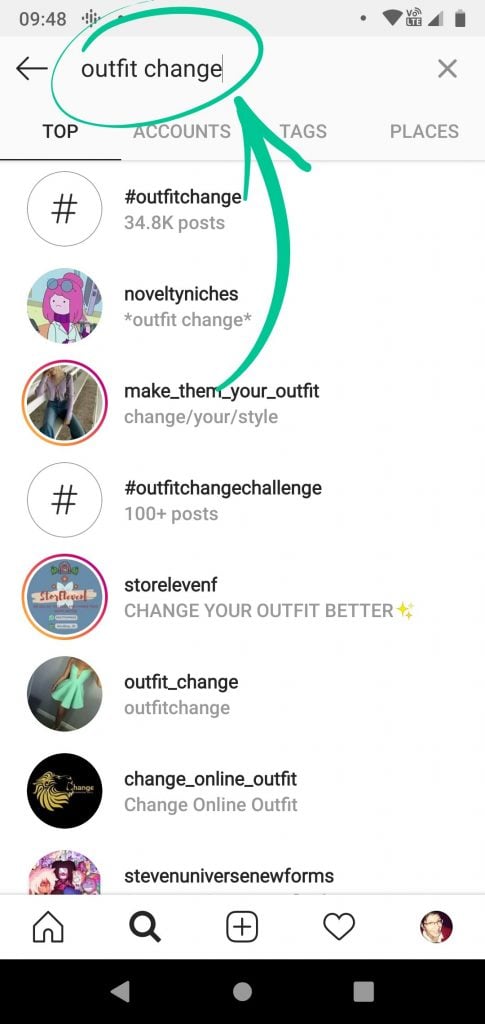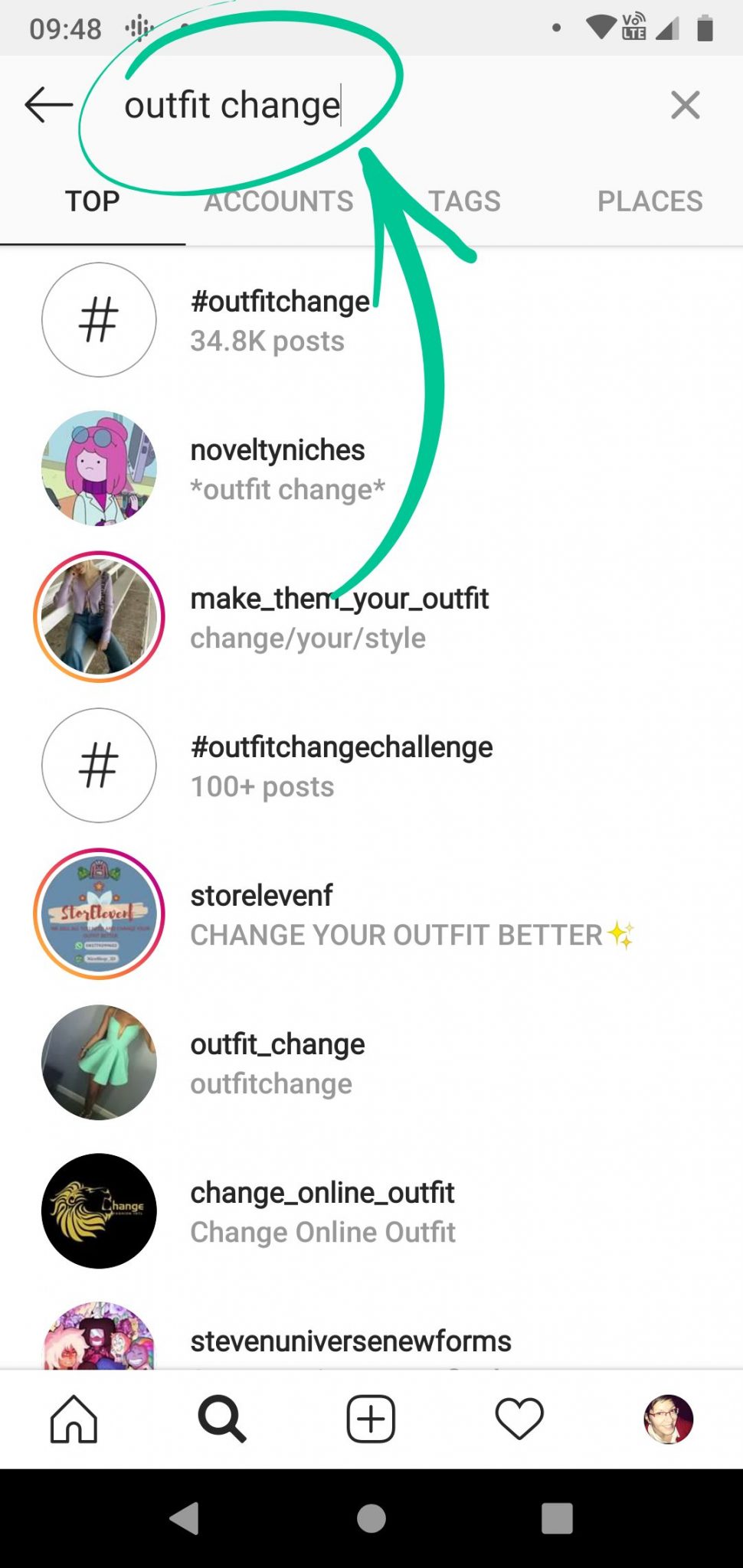 Now, tap Tags and you'll be taken to a screen showing all of the hashtags in use on Instagram related to your keyword. You'll even be able to see how popular the hashtag is: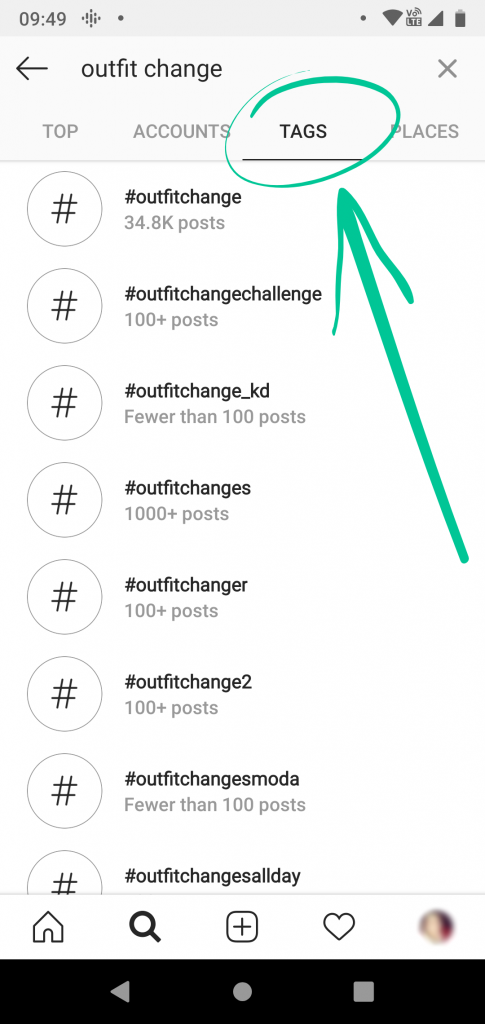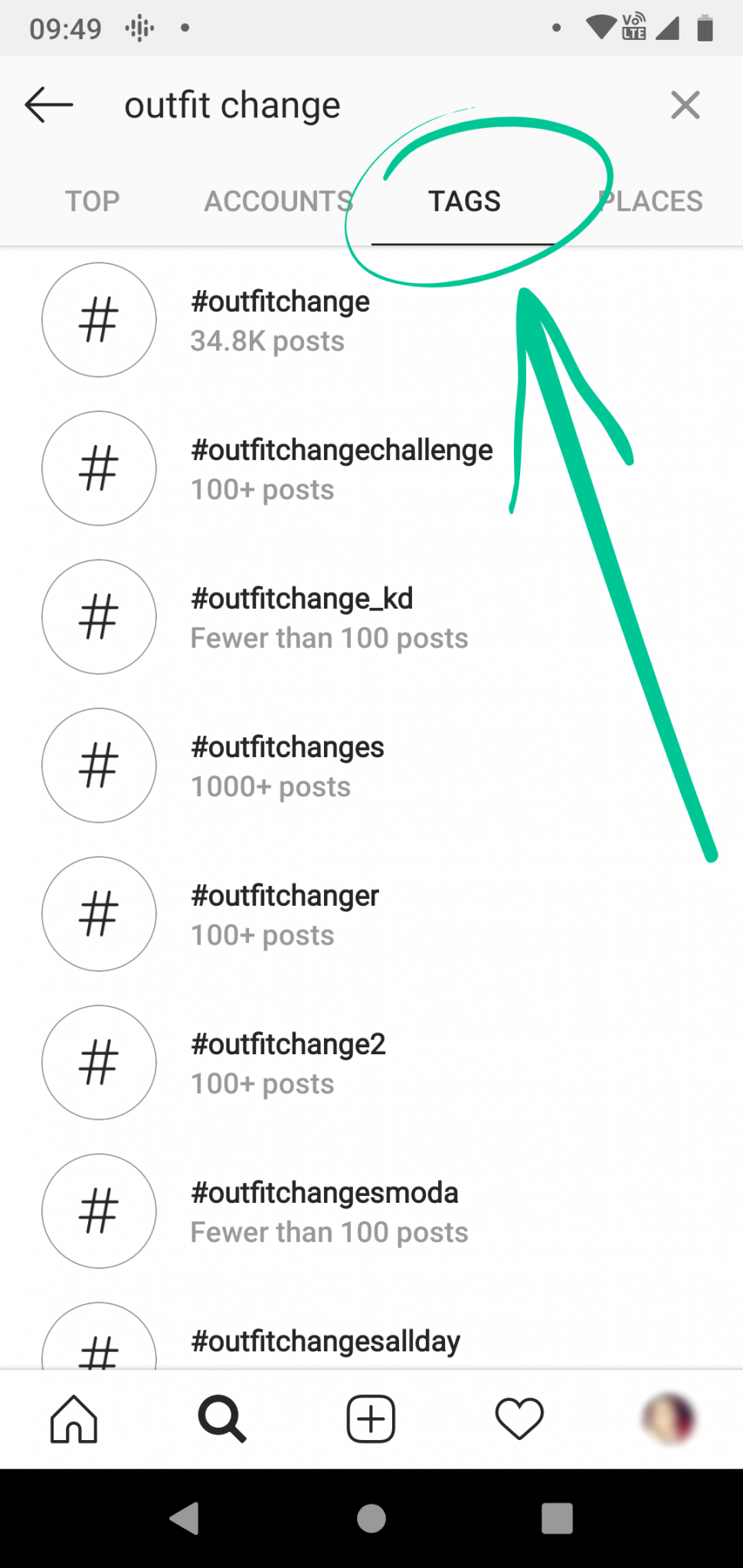 Chances are, you'll end up with quite a list. Instead of including every single hashtag in your caption, choose the hashtags with the most views and that are the most relevant to your search term.
You can add hashtags to Instagram Reels in the caption, just as you would with a post or Instagram Story. If you're stuck on what hashtags to choose, be sure to check out our free Instagram hashtag generator.
---
8. Repurpose Existing Content
You've probably put a lot of time, effort, and creative energy into all of the content you've created. So why not use it to its fullest potential? Repurposing content is a great way to share something fresh with your audience without needing to create entirely new content every time.
Repurposed content could be as simple as a "throwback" or "flashback" post, but if you create content for other platforms, you should really consider editing that content for Instagram Reels. For instance, if you already use TikTok, you can use that content on Instagram Reels. Or maybe you create YouTube content. Simply edit that content down to an appropriate length and suddenly you have brand new Instagram Reels content without having to come up with something entirely new.
---
| | |
| --- | --- |
| Day | Best Times to Post on IG Reels |
| Monday | 6 AM, 10 AM, 10 PM |
| Tuesday | 2 AM, 4 AM, 9 AM |
| Wednesday | 7 AM, 8 AM, 11 PM |
| Thursday | 9 AM, 12 AM, 7 PM |
| Friday | 5 AM, 1 PM, 3 PM |
| Saturday | 11 AM, 7 PM, 8 PM |
| Sunday | 7 AM, 8 AM, 4 PM |
---
Conclusion
Finding the best times to post on Instagram Reels will not only make it easier to connect with your existing followers but also get more followers on Instagram. As we mentioned, you'll first need to find out where your audience is located before working with the time zones in those geographic locations to find the best time to post (when your audience is most likely to be active on the platform). Influencer Marketing Hub also analyzed ordinary posts and the best time to post on Instagram in 2022.
But you don't just want to post content without getting a return. To grow your following, you'll need to produce more high-quality content to get more attention. By applying the tips we've outlined in this article, you'll be able to attract and retain an engaged audience on Instagram Reels.
Frequently Asked Questions
What is the best time to post on Instagram Reels?
In this article, we explored a range of factors impacting the best time to post on Instagram Reels for your brand. Overall, we've found that the best times to post content on short-form video platforms are:
Monday: 6 AM, 10 AM, 10 PM
Tuesday: 2 AM, 4 AM, 9 AM
Wednesday: 7 AM, 8 AM, 11 PM
Thursday: 9 AM, 12 AM, 7 PM
Friday: 5 AM, 1 PM, 3 PM
Saturday: 11 AM, 7 PM, 8 PM
Sunday: 7 AM, 8 AM, 4 PM
Does it matter what time you post on Instagram Reels?
In a word, yes. To get the most return from your efforts on Instagram Reels, you'll want to post content at the right time to maximize engagement. We've provided the best times to post on Instagram Reels in this article with the two main factors being where your audience is located and what time your audience is awake and active on the platform.
How many times should I post on Instagram Reels?
Many short-form video content creators (like TikTok influencers) post at least a couple times each day. Since Instagram Reels is video-based, it's important to remember that creating high-quality content is going to take more time and effort than creating a text-based post for Facebook or Twitter, or even an image-based post like you would for a standard Instagram post.
Fortunately, quality is much more important than quantity when it comes to short-form video content. Even though the videos are short, they have to be worthwhile or your target audience is going to keep scrolling. To build an engaged and enthusiastic audience, though, you'll want to post at least once on most days.
How do I get more views on Instagram Reels?
There's no magic to getting more views on Instagram Reels. However, there are a number of things you can do to increase the number of views your Instagram Reels get:
- Create high-quality content
- Use relevant hashtags in your captions
- Add music to your videos
- Keep up with the trends and challenges
- Remember to engage with your audience.
Using these basic practices is going to be a much better use of your time than any attempt to trick the algorithm. And, with better content comes better audience engagement.
Do hashtags work on Instagram Reels?
Yes, they do! Hashtags are important to help Instagram users find your content. You'll see hashtags around challenges, different topics, video methods, and more. Many businesses even use custom hashtags to gather all posts about their brand in a single, easy to find place.
How does Instagram Reels make money?
Instagram Reels currently doesn't offer any ads or potential sources for revenue. This is likely a big reason that influencers and brands haven't jumped into the platform just yet. Instagram, though, makes money through ad sales and sponsored posts, similar to Facebook advertising.