The simplicity of email marketing is what continues to make it one of the best tools for reaching your target audience. As a matter of fact, according to recent email marketing statistics, with email marketing you can achieve a return on investment of more than $40 for every dollar that you spend on it.
Though, to get this type of ROI, you need to use marketing automation and personalization in your campaigns. Close to 70% of marketers believe that email automation is the most important ingredient for boosting the effectiveness of their email campaign. So, how do some of the big brands use email to engage their audience and actually get them to buy something?
We took it upon ourselves to sieve through numerous email campaigns. Here are examples of drip marketing campaigns that dodged the trash can and for very good reason. They are creative and will persuade your email list to complete the calls to action.
---
12 Email Marketing Drip Campaigns to Try in 2023:
---
What Is an Email Drip Campaign?
In short, an email drip campaign is a type of email marketing campaign that consists of a couple of emails that are automatically emailed to your email list on specific dates using a preset schedule. As they are timed, they are much more effective than single-send emails that are sent out at random times. You can use a drip email campaign, for instance, to welcome subscribers, onboard customers, collect customer feedback and other data, introduce new products or tackle cart abandonment.
---
The Benefits
The obvious benefit of implementing a drip email campaign is that it lets you automate a task that would otherwise require a lot of time. With the help of email automation, you can make your email marketing a lot simpler as you only have to write the email series and create a schedule.
Though, its real value is not the time that it will save you. A well-crafted drip campaign can also help your brand to grow consistently. It can help you to grow your list of subscribers by improving your sign-up rate significantly, while at the same time lowering the chances that people will opt to unsubscribe. It could even take it one step further and turn subscribers into brand advocates.
---
12 Examples of Effective Email Drip Campaigns
The following are some examples of the most effective email drip campaigns to help grow your subscriber list and improve your user engagement. You can use these as building blocks and then tweak them so that they will resonate with your specific target audience.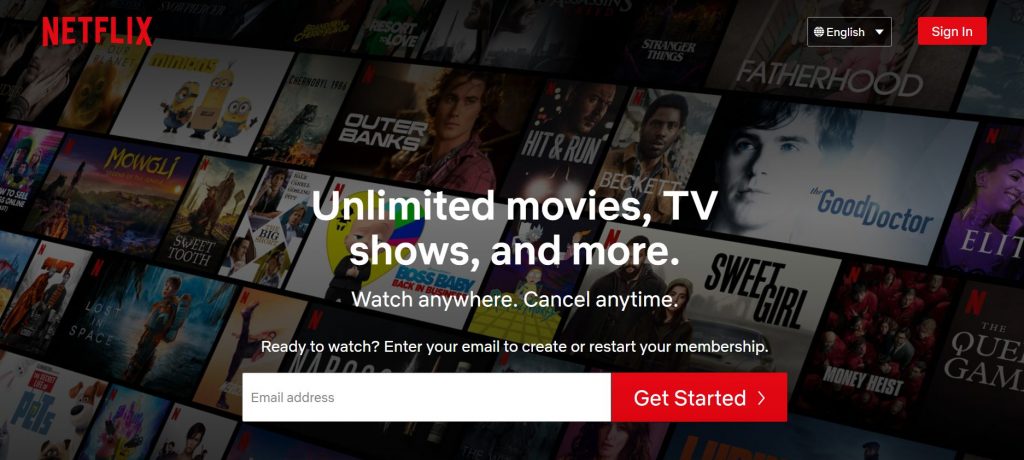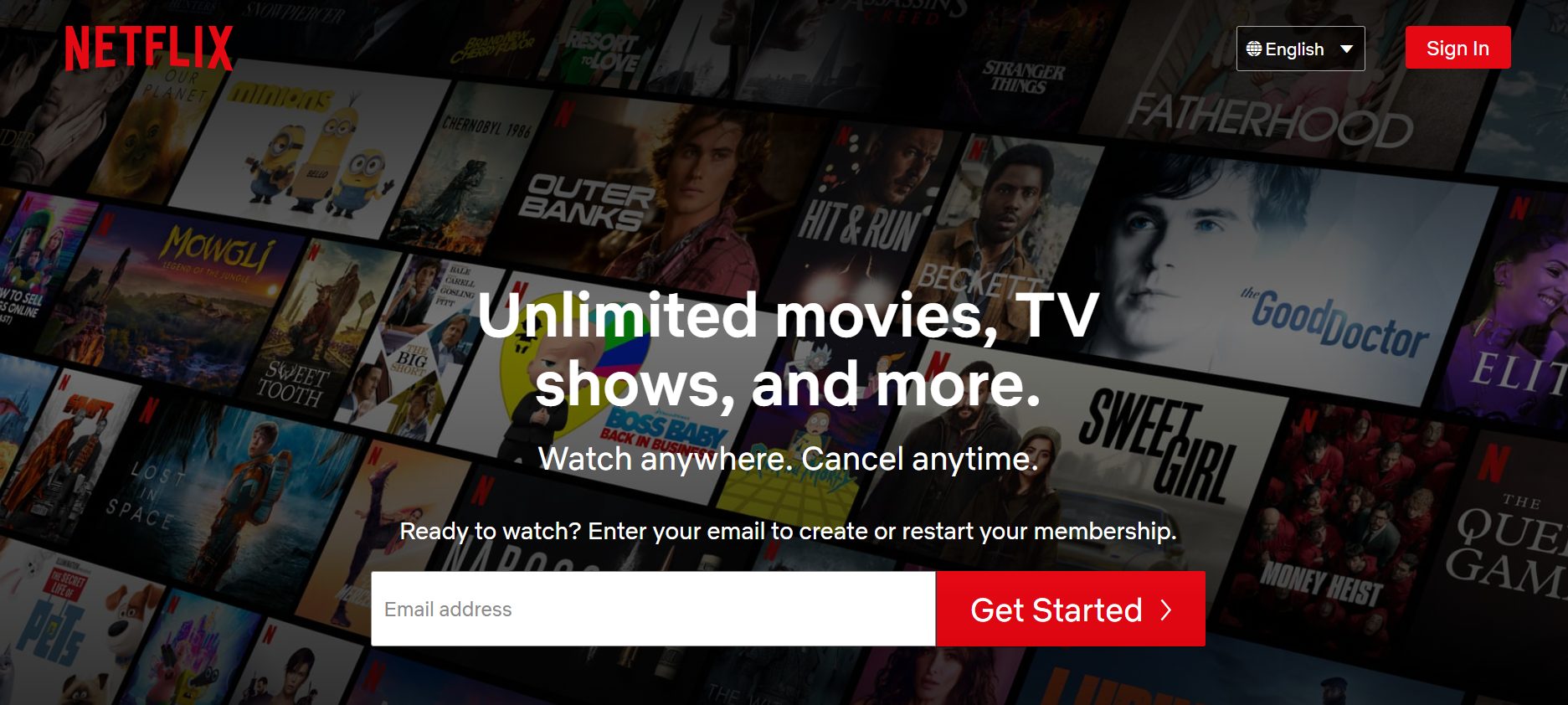 Netflix launched a very effective drip campaign to win back customers who cancelled their subscriptions. The secret was in the simplicity of the campaign. If you have a good brand, sometimes all you have to do is remind customers of the benefits that your service can offer.
The first email in the campaign was pretty straightforward. It simply confirmed the cancellation. Though, they included a red call-to-action button "Restart membership" already in the confirmation email. There is no harm in trying, right?
Though, what made this campaign so effective was that they emailed these customers who opted to cancel a series of personalized emails containing all the series and movies that the platform has added that the user would have enjoyed but are now missing out on. Then, the last email in this drip campaign was a targeted email that mentioned all the perks that they have missed out on such as no annoying commercials.
---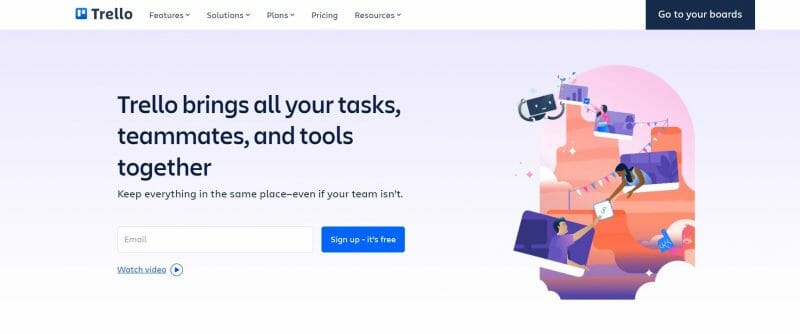 The festive season remains one of the best times of the year to take your marketing up a notch. Trello created a unique campaign "Twelve Days to Trello" that featured links to pages with tips on how you can use Trello to boost your productivity. Most users are familiar with using Trello as a tool for project management, but this series of emails showed how you could use it for creating holiday shopping boards, lists of fun activities and setting New Year's goals.
This campaign shows the value of timing your messages. By focusing on benefits that will match the festive season, they managed to spark more interest in their product.
---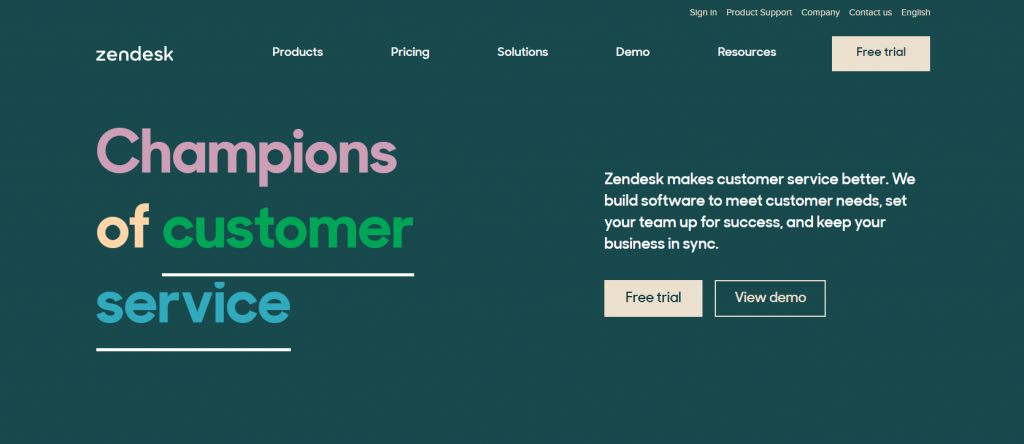 Zendesk used a drip campaign to help onboard their subscribers. They created a straightforward campaign to guide their users through all the different steps. From welcoming users to teaching them how to answer tickets, the campaign ensured a pleasant user experience. For example, Zendesk sent personalized emails from their company email to new users encouraging them to book a call with one of their representatives.
Campaigns like this one can be extremely valuable considering that the first experience that users have with your service is so important. By creating a positive experience from the start, you are well set on receiving five-star reviews and even referrals.
---

Patagonia, a designer of outdoor gear and clothing, used weather-based marketing to take their email marketing to the next level. In short, they sent customized recommendations to their subscribers that would meet the current season and forecasted weather conditions of their location. By keeping things minimalistic and using a simple call-to-action prompt, subscribers were engaged.
---

Just like what countless other brands have successfully done before them, Leesa used limited sales to create a once-in-lifetime offer that their subscribers would find hard to skip. The first email in the series tells the reader that their sale will be running for only a limited time. Then, those who did not buy anything during the limited sale received a follow-up email to share the great news that the sale has been extended.
---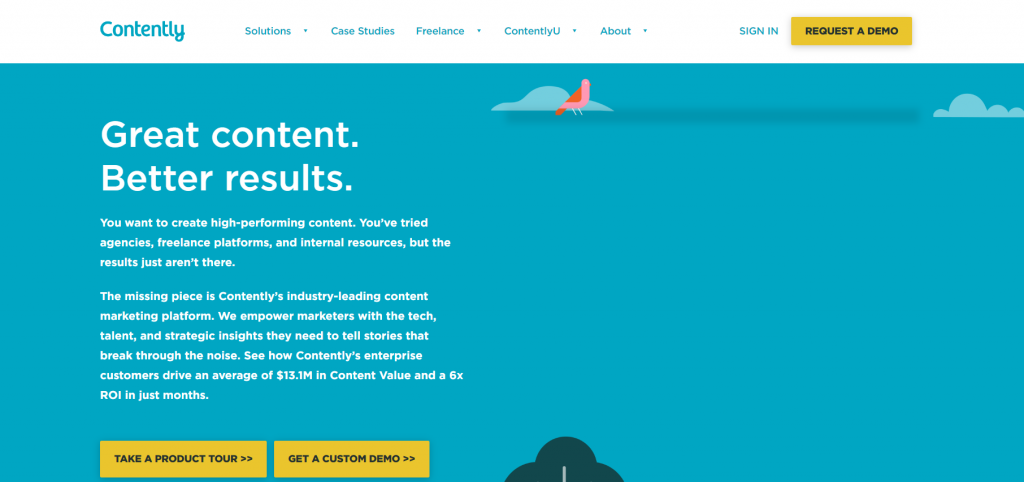 One of the easiest ways to grow customer loyalty is to do something nice for them. It doesn't necessarily have to cost you a lot. It could simply be a drip campaign that shares information that could help them to get more value. By sending them emails that show you care, they will feel inclined to return the favor by supporting your business again.
The team at Contently used this logic to help drive customer retention. Their sales reps send customers regular emails with blog posts that add value. What makes this campaign so effective is that the tone is casual. It quickly gets to the point – here's a great article for you.
---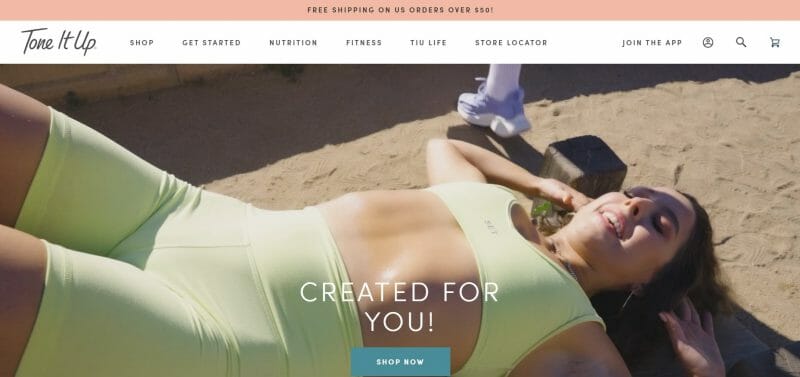 Tone It Up turned to email marketing to share their 21-day challenge with their subscriber list. After you have signed up to their mailing list, they send you a copy of your workout schedule and different recipes.
What makes this campaign so effective is that they will send you an email with the advantages of the challenge even if you do not sign up for the actual program. Other seemingly minor details, like including the name of the subscriber, helps to motivate subscribers to join the program. They also show in this campaign that email marketing can be a golden opportunity to include your social media. By including a call-to-action message that reminds subscribers to follow them on Instagram, they boost user engagement and brand awareness further.
---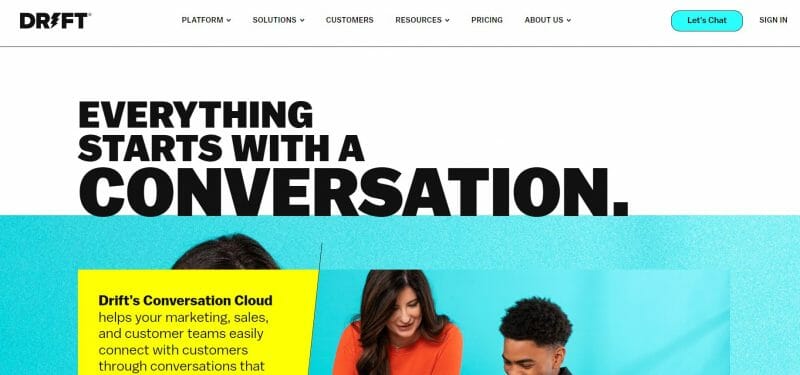 A welcome email remains one the best ways to increase your revenue by means of email marketing. It is the first email subscribers will get after joining and it will set the mood for your other emails still to follow. So, if your target audience do not find it relevant, there is a real risk that they could unsubscribe after the very first email. You have most likely done it before, right? So, to guide your potential customers through the sales funnel, you need to nail this email.
Drift takes a slightly unorthodox approach to the welcome email. Instead of focusing on the advantages that they can offer their subscribers, they immediately send their subscribers a list of their best blog posts along with the number of views that each blog post has received.
In their onboarding drip campaign they follow a similar approach by offering links to different content that shows how valuable it can be. It helps to re-engage leads and nurture users that are currently signed up for their free package. By engaging users who have recently signed up for a trial, they boost the chances that these users will convert to paid customers as they are offered valuable content for the duration of their experience. This is just another example of how it pays off to be nice to your customers.
---

Withings used the data that was gathered by the wearable tech that they make to create activity goal badges for their subscribers. They then used a drip campaign to send regular updates about their subscribers' progress.
What makes these types of emails so effective is that they are very personalized. As you will consistently engage your subscribers about something that actually matters to them – their own milestones – you create a much stronger connection between your brand and its target audience. Not only are you celebrating their successes with them, but you are also reminding them of your brand and encouraging them to continue using your service or product.
---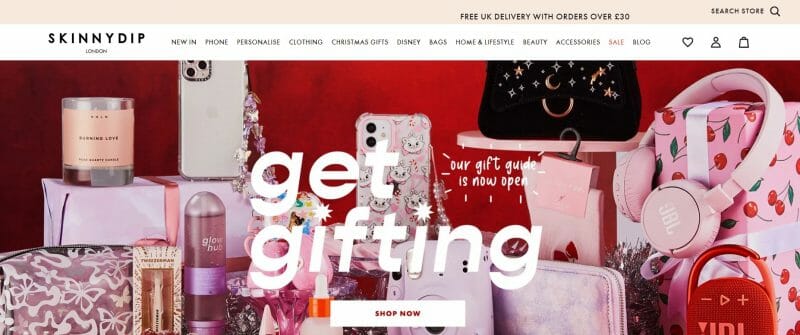 It feels nice when a brand takes the time to check up on you. That is why Skinnydip made a point of focusing on the customer in a website re-engagement campaign. To help their subscribers return to their online store, they rewarded them with a discount code. A re-engagement campaign like this shows to your audience that you do indeed care about them.
---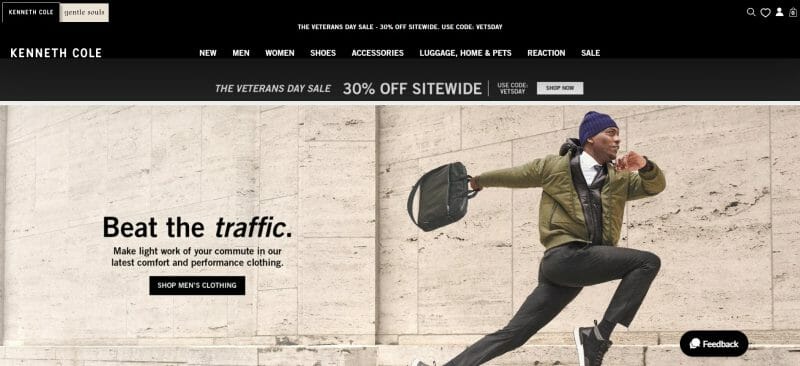 Cart abandonment is one of the major issues that e-commerce businesses face each day. There are a number of reasons why customers do not complete a transaction. One of the most effective ways to help you lower cart abandonment is simply to send your customers an automated email that reminds them that they still need to checkout.
For example, by offering a discount, you can encourage these customers to complete the transaction. This is exactly what Kenneth Cole did. Initially, they offer their customers a discount of 15% as motivation to complete the transaction. Though, this offer is only available for 48 hours to boost the likelihood that they will convert.
---

Not only do e-commerce businesses need to figure out how to reduce cart abandonment, they also need to find ways to encourage their customers to buy more. This is where cross-selling can be an excellent strategy. In short, it is a sales strategy that tries to recommend extra products or services to customers based on their personal tastes and the previous products that they have bought.
Dollar Shave Club uses this technique in one of their email drip campaigns very effectively. In their email, they summarize the order by including useful info about the product(s). In the next section, they give the customer the chance to buy extra products that will go well with their first order.
The trick is to keep it tasteful. If it is easy for this type of email to come across as too promotional.
---
Wrapping Things Up…
In today's day and age, marketers can no longer afford simply to send emails every now and then about irrelevant topics. Luckily, both beginners and more experienced marketers can leverage drip campaigns to get subscribers more engaged and to complete specific goals.
From keeping it casual to offering valuable content, these email drip campaigns used a variety of techniques to keep their subscribers engaged. Now, it is over to you. Adapt these examples and create your own emails that your subscribers will actually want to read and perhaps even forward to their network.
Frequently Asked Questions
What is an example of an email drip campaign?
Email drip campaigns might be sent to someone who signs up for an online newsletter or an online course. You can also send a drip campaign to people who add an item to their online cart without buying it – this is called abandoned cart emails.
What is drip marketing with example?
Drip marketing is all about giving people the right information at the right time. If someone subscribes to your blog newsletter, you can use a drip campaign to send a welcome email right away with another email a couple days later.
How many emails should be in a drip campaign?
The ideal email drip campaign has between 4 to 10 emails, and those are spaced 4 to 14 days apart. The goal is to keep recipients interested in your product without bombarding them with information.
What is the difference between email campaign and drip campaign?
The big difference between email automation and email drip campaigns is that email drip campaigns are static, predetermined campaigns. However, automated emails are dynamic and change for every recipient.