Advertising Disclosure
Advertising disclosure:
Our partners compensate us. This may influence which products or services we review (also where and how those products appear on the site), this in no way affects our recommendations or the advice we offer. Our reviews are based on years of experience and countless hours of research. Our partners cannot pay us to guarantee favorable reviews of their products or services.
Entertainment marketing agencies specialize in the strategic integration of brand messaging into various forms of entertainment content. This includes product placements, celebrity endorsements, co-branded events, and much more. When executed effectively, these integrations seamlessly blend advertising into the consumer's entertainment experience, thereby creating a powerful connection between the brand and the audience. This connection not only drives immediate sales but also fosters long-term brand loyalty.
In a world where traditional advertising is continually challenged by ad blockers and consumer indifference, entertainment marketing offers a potent solution.
Indeed, consumers tend to engage more with brands that enhance their entertainment experiences rather than disrupt them. This highlights the significance of partnering with an entertainment marketing agency. Such an agency should be adept at crafting and implementing strategies that both resonate with your target audience and harmonize with their entertainment preferences.
---
Best Entertainment Marketing Agencies to Generate Buzz and Excitement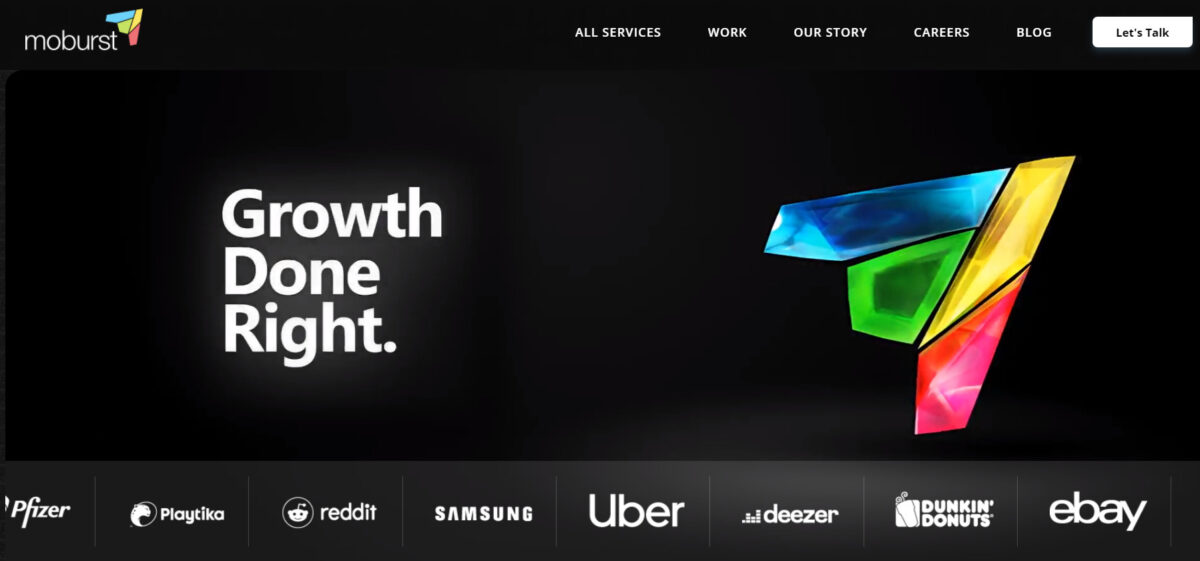 In the dynamic landscape of mobile-first marketing, Moburst stands out as a full-service agency committed to helping companies scale and become leaders in their category. The agency is powered by a blend of creative thinking, advanced technology, and data, which are deemed as the main drivers of success at scale. Their client list is impressive, featuring names like Google, Discovery, Uber, and Samsung, indicating their ability to cater to diverse industries and business needs.
Moburst has a proven track record of delivering tangible results, including an instance where a shift in app category for a psychic counseling app resulted in an instant increase in category ranking. They excel in multiple areas such as design, development, marketing, and optimizing the overall digital experience across all platforms.
Their services include video production for marketing, designed and produced in-house. Moburst's TikTok video production is a standout, leveraging their in-house expertise and one of the world's biggest creators network to craft natural, raw, and powerful content for the platform.
Services:
Full-Service Mobile-First Marketing
App Store Optimization
Video Production for Marketing, including TikTok videos
Influencer Marketing
Design and Development
For Influencers: If you are looking for agencies to represent you click here.
---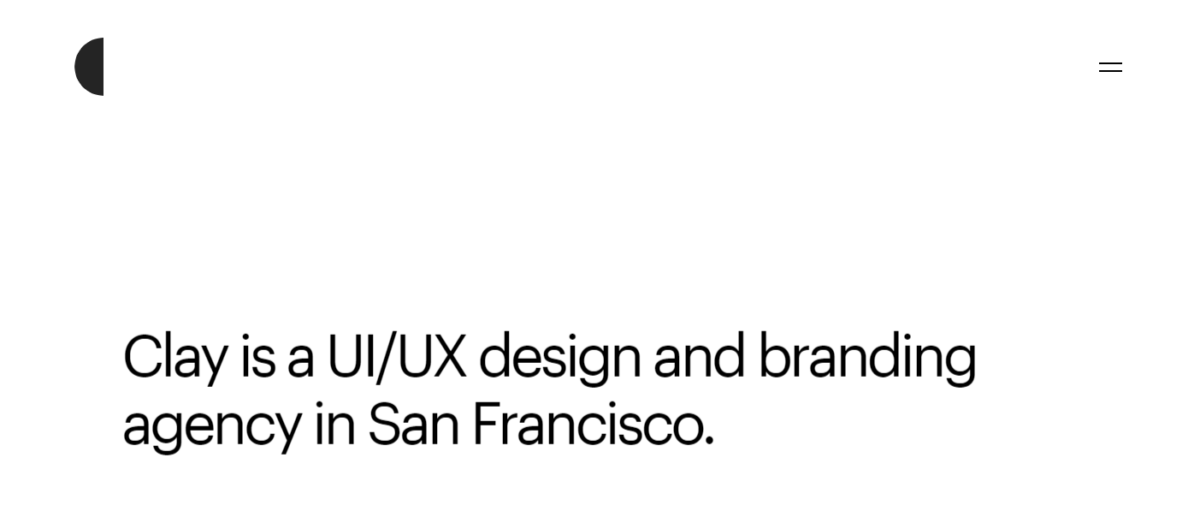 Clay is a digital marketing agency that takes pride in its partnerships ranging from early-stage startups to Fortune 100 companies. They operate as a cohesive team with their clients, building products and brands that resonate with people and drive business growth.
Clay's hands-on approach has been lauded by its clients, and they have proven their expertise by getting their designs featured in the App Store and on Google Play. The agency's ability to contribute not just with design but with the overall project idea demonstrates their commitment to strategic thinking and innovation.
Clay's portfolio showcases a broad spectrum of digital marketing services. They stand out for their design-focused approach to digital marketing, which is a key differentiator in an industry where visual appeal and user experience are increasingly important.
Services:
Digital Marketing
Brand Building
Product Design
Mobile App Design and Development
Web Design and Development
---

With a track record of successful marketing roles for major entertainers and brands, AMW Entertainment Marketing Agency stands as a premier choice for businesses looking to tap into the potential of entertainment marketing. The agency's forte lies in devising strategies that connect brands directly to the consumer, leveraging elements such as PR & publicity, launch events, integrated marketing, influencer campaigns, and more.
AMW's service areas encompass a variety of offerings from consulting, premier talent acquisition, PR & publicity, to branding & identity and digital marketing. Notably, their Entertainment Consulting service offers access to industry experts to guide your project execution and partnership negotiations. With a vast network of major celebrities, performers, and personalities, AMW can significantly enhance your brand's visibility and recognition.
Services:
Entertainment Marketing
Entertainment Consulting
Premier Talent Acquisition (Influencers, Artists & Celebrities)
PR & Publicity
Branding & Identity
Digital Marketing
Events & Touring
---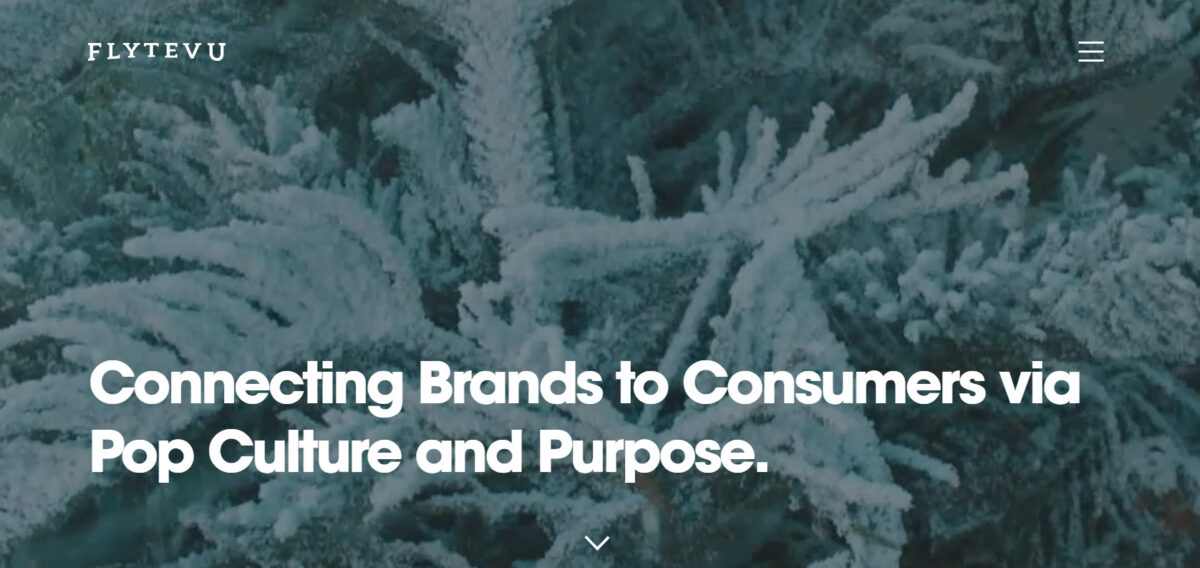 FlyteVu, an award-winning entertainment marketing agency, exists to help brands harness the power of music and entertainment. They specialize in building partnerships and creating authentic emotional connections with audiences, leveraging the undeniable influence of pop culture.
The agency has an impressive portfolio that includes work with Bumble and Victoria's Secret PINK, showcasing their capabilities in creating branded content, event activations, publicity, and talent procurement. A highlight of their offerings is the innovative 'FV3 Division', aimed at helping marketers leverage the metaverse for community building, creative storytelling, and driving new business.
FlyteVu's work has been recognized by leading industry outlets, with the agency's co-founders featuring on Billboard's Country Power Players List, and the company itself making the 2022 Inc. 5000 List of the Fastest-Growing Private Companies in America.
Services:
Branded Content Creation
Event Activations
Paid Media
Publicity
Strategy Development
Talent Procurement
Music Licensing
Digital Marketing
Virtual Event Activation
Creative Services
---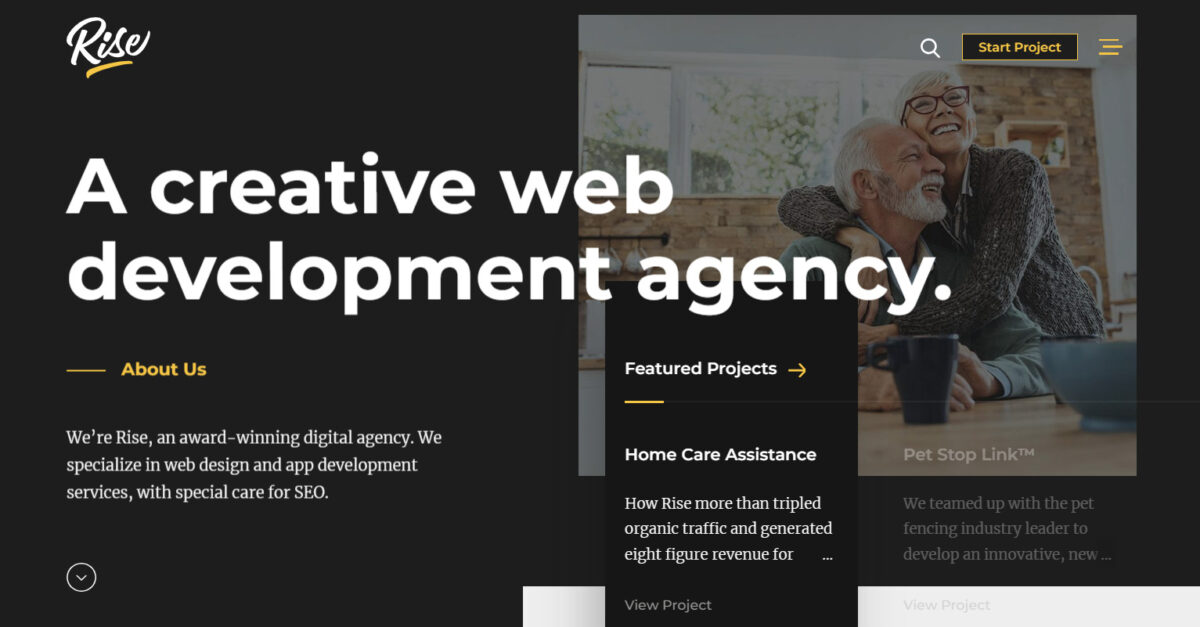 Rise, an award-winning entertainment marketing agency, harnesses the influence of pop culture and entertainment to put brands at the forefront of their target audiences. Since its inception in 2017, Rise has achieved an average growth of 53% year-over-year and has won over 15 digital awards, highlighting their exceptional proficiency in the field. Client success stories showcase impressive results, with significant increases in SEO traffic, sales leads, and mobile app users.
Rise prides itself on having deep connections in the entertainment industry, enabling them to connect brands with influential personalities and sponsors. The agency's distinctive storytelling approach aids in crafting captivating narratives that enhance consumer awareness and engagement. They also specialize in creating one-of-a-kind experiences that resonate with a brand's target demographic, leading to heightened audience engagement and increased sales.
Services:
Entertainment Marketing
Event Organization
Product Placement
Talent Partnerships
Digital Marketing
---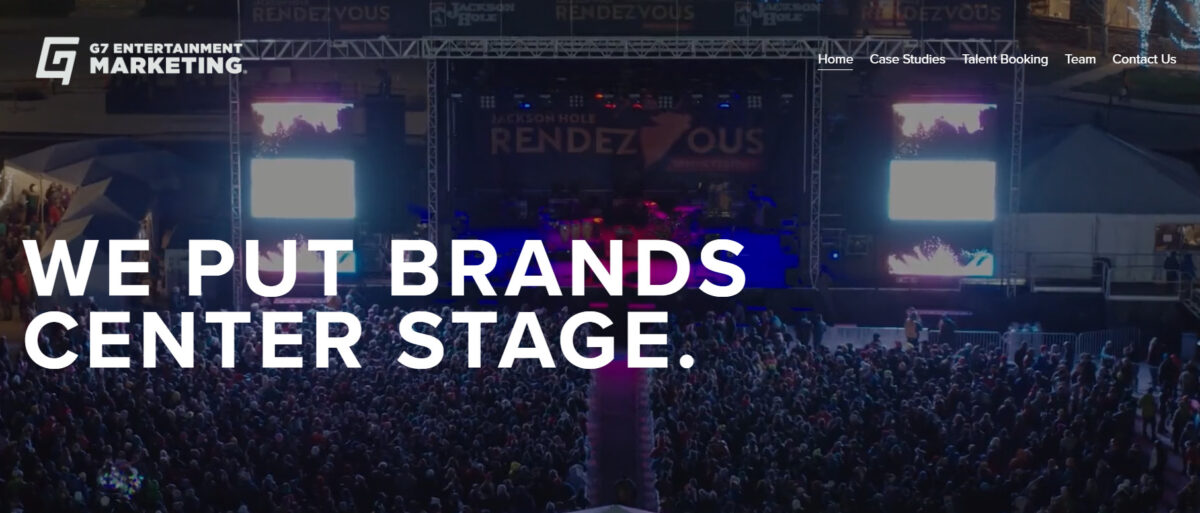 G7 Marketing embodies the magical synergy of people coming together around shared passions. They leverage these powerful experiences to put brands center stage, both online and offline. Through their deep understanding of the entertainment industry, they create mind-blowing, heart-racing, crowd-roaring experiences that firmly plant brands in the spotlight of their audiences.
G7's offerings span across various domains, from entertainment strategy, which includes industry insights, program development, talent partnerships, to experiential marketing involving event sponsorship, mobile tours, and pop-up events. Their digital marketing arm handles interactive experiences, influencer programs, and social media marketing. In addition, G7 has expertise in talent booking and event production, proving to be a one-stop-shop for all entertainment marketing needs.
Services:
Entertainment Strategy
Experiential Marketing
Talent Booking
Digital Marketing
Event Production
Creative Services (Experience Design, Branding, Content Creation)
---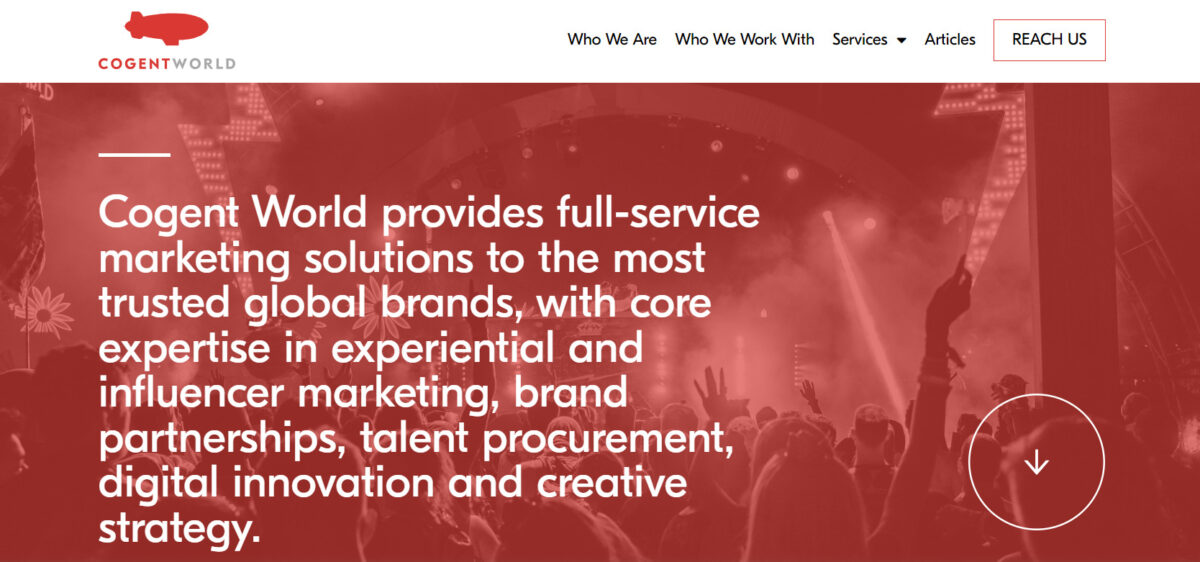 Cogent World is a prestigious full-service marketing agency that delivers impactful solutions to global brands. They specialize in experiential and influencer marketing, brand partnerships, talent procurement, digital innovation, and creative strategy. Their aim is to create impactful and lasting connections with audiences around the world, employing a plethora of marketing tools to achieve this feat.
Through over 500 brand partnerships and more than 5,000 successful campaigns, Cogent World crafts premier brand experiences and integrated campaigns that resonate with audiences and drive brand loyalty. They also excel in creating first-in-industry experiences, activations, and campaigns that nurture engagement, drive conversions, and build customer loyalty.
Services:
Experiential Marketing
Brand Partnerships
Talent Procurement
Digital Innovation
Creative Strategy
---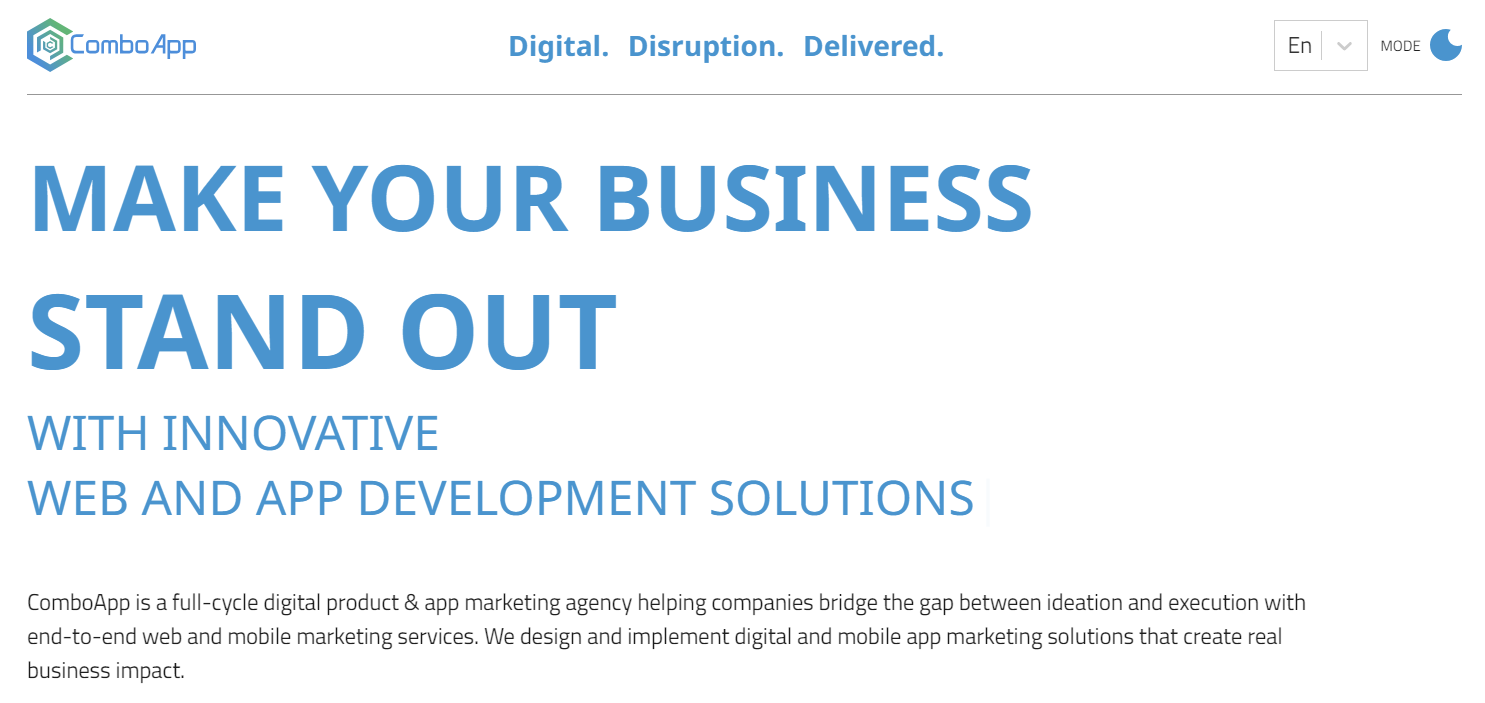 ComboApp, a Chicago-based entertainment marketing agency, ensures that your show always has an audience. They understand the dynamic nature of media and leverage innovative platforms and technologies to engage and interact with audiences. ComboApp helps you reach your audience wherever they may be, providing them with content that they can consume at their own convenience.
ComboApp believes in the power of a strong digital presence. They can help you develop a captivating website and an engaging app, along with robust advertising and social media marketing strategies. This comprehensive approach ensures that your content is easily discoverable and enticing enough to keep potential viewers hooked.
Services:
Entertainment Marketing
Mobile App Development
Website Design
SEO
Advertising
Social Media Marketing
---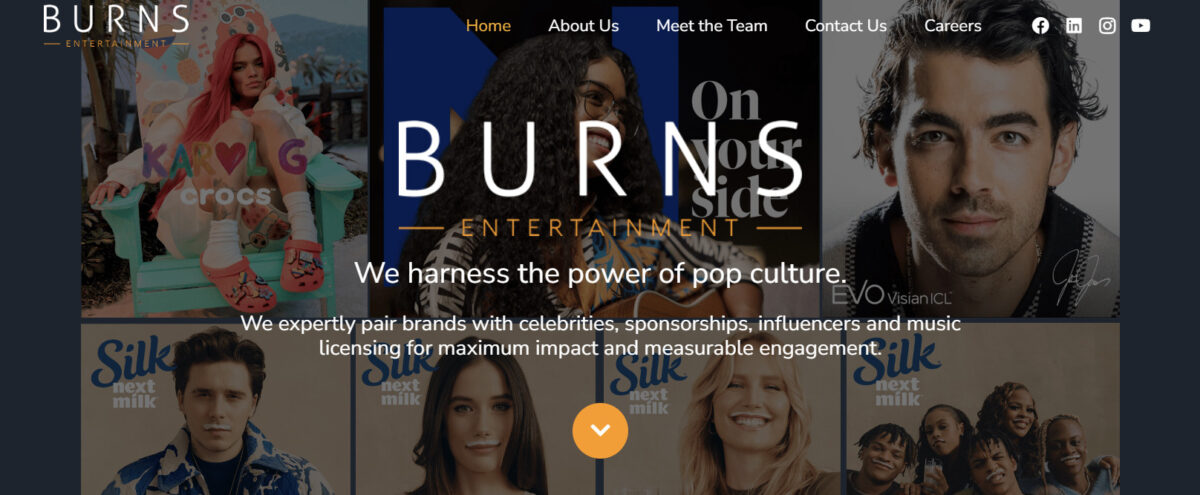 Burns Entertainment expertly marries brands with celebrities, sponsorships, influencers, and music licensing to generate powerful and measurable engagement. With over five decades of industry experience and advanced technology at their disposal, they have honed their craft to offer best-in-class services for any celebrity, sponsorship, music, or influencer marketing need. Their global presence, with offices in Chicago, New York City, and affiliates across the globe, affirms their standing as one of the largest buyers of celebrity talent and licensable music.
Through strategic planning and negotiation, Burns Entertainment has secured hundreds of partnerships every year, granting them exclusive information, insightful data, and unmatched negotiating power. Their expansive portfolio includes successful collaborations with famous celebrities, influencers, and musicians for renowned brands. Whether it's TV, print, digital advertising, PR campaigns, event appearances, or music licensing, Burns Entertainment is adept at maximizing impact for brands.
Services:
Celebrity Endorsement
Influencer Marketing
Music Licensing
Sponsorship Strategy
Partner Identification
Valuation/Negotiation
Partnership Management
---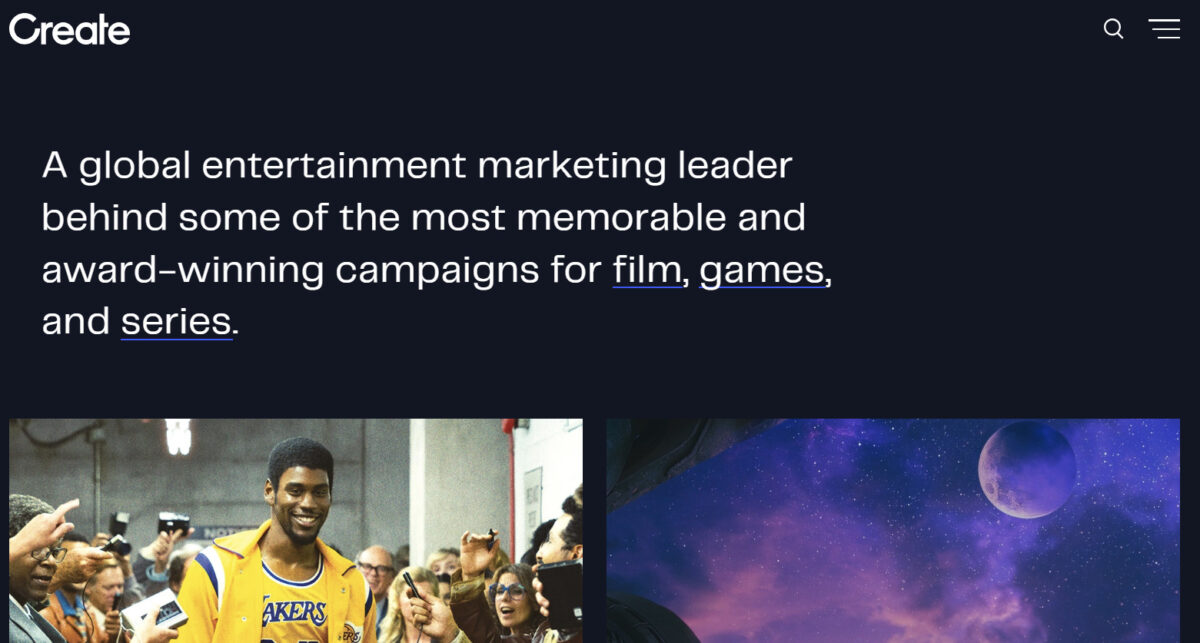 As a global entertainment marketing leader, Create Advertising Group is the mastermind behind some of the most memorable and award-winning campaigns for films, games, and series. With a rich portfolio of projects, including works for Marvel Studios, HBO, Netflix, and many others, they have consistently proven their prowess in creating captivating promotional materials that resonate with audiences worldwide.
Create Advertising Group's accolades, including multiple Emmy nominations and numerous Clio, Promax, Golden Trailer, Big Screen, and Music & Sound awards, are a testament to their excellence in the field of entertainment marketing. They are renowned for their creativity, innovation, and ability to captivate audiences, making them a go-to agency for top entertainment brands.
Services:
Film Marketing
Game Marketing
Series Marketing
---

AMP Agency is a forward-thinking entertainment and media marketing agency that recognizes the evolving nature of audience engagement in an increasingly digital world. With a keen understanding that success isn't only measured by box office hits or Nielsen ratings, AMP Agency is dedicated to fostering continuous, meaningful engagement across multiple platforms. They excel in creating alternative access points, integrated ad packages, and digital product experiences that cultivate rewarding exchanges between content creators and audiences.
AMP Agency's expertise lies in a vast array of services, including app, game, and digital product development, multi-screen platform design, content strategy and development, and digital rights management. In addition, they specialize in creating sponsored ad products and ensuring platform security and maintenance.
Among their most notable case studies are those involving Fandango, Insomniac, Slacker Radio, and WB Gaming Lego, demonstrating their aptitude for digital strategy, platform transformation, user experience revitalization, and social media leverage. They've worked with renowned media brands such as FX, Live Nation, Direct TV, Warner Bros, and Disney.
Services:
Apps, Games & Digital Product Development
Multi-Screen Platform Design
Content Strategy & Development
Digital Rights Management
Sponsored Ad Products
Platform Security & Maintenance
---

With a sharp focus on growth and profitability, Bauer Entertainment Marketing (BEM) positions itself as a solution provider for sports, music, and entertainment companies looking to attract and engage more fans and amplify their sales. BEM offers strategic consulting and hands-on campaign management, with a strong record of removing barriers to growth and generating increased conversions via leads, sales, awareness, and engagement.
Proudly having served over 100 sports, music, and entertainment companies, BEM's success stories include generating as much as 59X ROI for entities such as event venues, promoters, artists, athletes, talent representatives, and product companies. They're recognized as a top entertainment marketing solution provider by several entities including Expertise.com, SEOblog, PR.Expert, and SocialAppsHQ.
BEM's client testimonials speak volumes about their commitment to driving results and delivering exceptional service. Their services are highly recommended by industry leaders like Gil Cunningham, President of Neste Live! / Live Nation, and Kathy Wright, General Manager of Country Jam USA.
Services:
Strategic Consulting
Campaign Management
Event Marketing
Sports and Entertainment Marketing
Association and Conference Marketing
Record Label Marketing
Online Marketing
---
Navigating Your Choice: Finding the Perfect Entertainment Marketing Agency
The agencies mentioned above offer a wealth of services that cater to diverse business needs. However, the key to choosing the right agency lies in identifying your unique brand goals, understanding your target audience, and aligning these factors with the agency's capabilities.
Moburst, for instance, excels in mobile-first marketing, an essential aspect for brands keen on leveraging mobile platforms. Clay and ComboApp are great for those prioritizing a digital-focused, design-centric approach. AMW and FlyteVu are fantastic options if your brand seeks to maximize the potential of entertainment marketing with a strong focus on influencers and celebrities. For brands intending to leverage celebrity endorsements, music licensing, and influencer marketing, Burns Entertainment has a proven track record.
The likes of Create Advertising Group and AMP Agency are renowned for their innovative approaches to marketing films, series, and games, making them ideal for brands in these specific industries. If your focus is on growth and profitability within the sports, music, or entertainment sectors, Bauer Entertainment Marketing could be your go-to agency.
Before making a selection, take the time to explore each agency's portfolio, evaluate their client testimonials, and understand their approach to entertainment marketing. Remember, the agency you choose should be more than just a service provider; they should be a partner that works in sync with your vision and goals.
Choosing an agency is the first step towards amplifying your brand's reach and generating buzz in the entertainment industry. Click on one of the agency names above to learn more about their offerings and how they can help elevate your brand to new heights. Your journey towards groundbreaking entertainment marketing success begins here!
Frequently Asked Questions
How does an entertainment marketing agency differ from a traditional marketing agency?
While traditional marketing agencies provide a broad range of marketing services, entertainment marketing agencies specialize in leveraging the power of entertainment – be it movies, music, celebrities, or games – to enhance a brand's visibility and appeal. They often have access to exclusive networks and unique industry insights that can give your brand a competitive edge.
What kind of businesses can benefit from an entertainment marketing agency?
Any business that wants to align its brand with popular culture, reach a wider or more targeted audience, or create a more engaging brand experience can benefit from an entertainment marketing agency. This includes businesses in the entertainment industry itself, as well as those in sectors like fashion, tech, food and beverage, and more.
What is the role of influencers in an entertainment marketing agency's strategy?
Influencers play a crucial role in many entertainment marketing strategies. With their large and engaged followings, they can effectively promote a brand or product to a targeted audience. Agencies may collaborate with influencers for product endorsements, sponsored content, event appearances, and more, leveraging their credibility and reach to enhance brand visibility and engagement.
Can an entertainment marketing agency help with event sponsorships?
Yes, many entertainment marketing agencies offer sponsorship strategy as part of their services. They can identify suitable events for your brand to sponsor, negotiate the terms of the sponsorship, and manage the partnership. This can provide your brand with significant exposure, align it with desirable associations, and offer unique opportunities for customer engagement.