Advertising Disclosure
Advertising disclosure:
Our partners compensate us. This may influence which products or services we review (also where and how those products appear on the site), this in no way affects our recommendations or the advice we offer. Our reviews are based on years of experience and countless hours of research. Our partners cannot pay us to guarantee favorable reviews of their products or services.
As the digital world continues to expand, the importance of managing your brand's presence and reputation on Facebook cannot be overstated. With billions of active users on the platform, every interaction holds the potential to convert a lead into a sale.
But understanding Facebook's advertising algorithm is no small task. From continuous updates, audience behavior shifts, and escalating market trends, paying attention to all of these factors requires your fullest attention. That's where Facebook advertising services come in. These services have the expertise, experience, and tools to drive results. You're essentially sidelined, and they do all the work.
However, selecting the ideal Facebook advertising service is a critical decision that requires a deep understanding of your business objectives and a clear vision of your target audience. Fear not, as in this guide, we'll explore the top 8 Facebook Advertising Services, offering professional insights and expertise to guide your decision-making process.
---
Top Facebook Advertising Services
Top
facebook advertising services
2024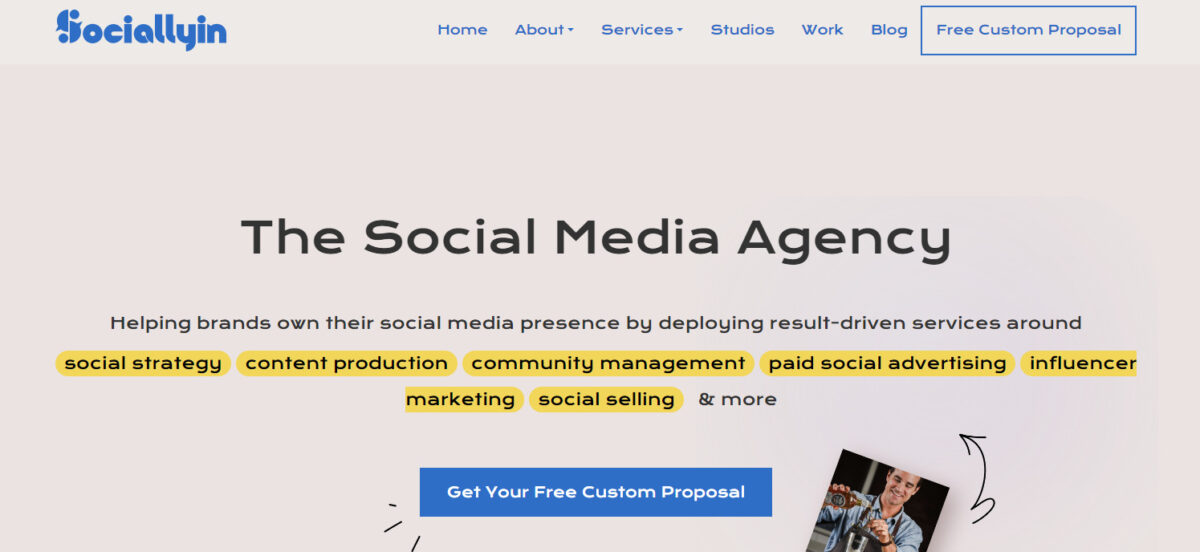 At SociallyIn, Facebook advertising is more than just running ads; it's about creating compelling, cost-effective campaigns that resonate with your audience. Their expert creative team customizes each advertisement to align with your business goals, ensuring your brand essence shines through. By focusing on high-quality ads instead of flooding the platform with low-quality content, SociallyIn maximizes your ROI while saving your valuable resources.
SociallyIn's expertise lies in precise targeting, allowing you to reach your ideal audience with surgical precision. Whether you want to target specific demographics, industries, or online behaviors, their team uses advanced tools to get your message to reach those most likely to convert. They also leverage existing email lists and create new ones to increase website traffic, ensuring every ad dollar counts.
Furthermore, they excel in monitoring and optimizing campaigns, tracking conversions, and fine-tuning advertisement strategies. One standout success story with SociallyIn involved a global patient recruitment organization. Through their expertise in precise targeting and creative ad campaigns, SociallyIn helped the organization collect over 90,000 leads. This case demonstrates their ability to deliver exceptional results for clients, making them a reliable choice for businesses seeking Facebook advertising excellence.
---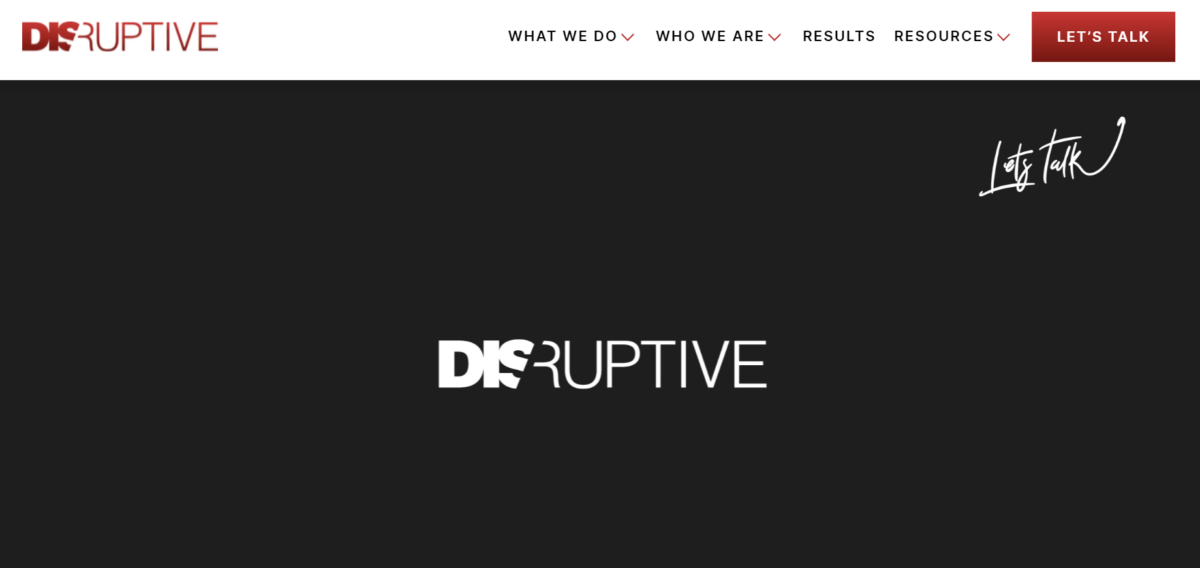 Disruptive Advertising is the Facebook advertising agency of choice for purpose-driven brands looking to harness the full marketing potential of the two popular Meta platforms. With a passion for helping businesses like yours succeed, Disruptive Advertising offers a unique and authentic approach to Facebook Ads marketing.
What sets Disruptive Advertising apart is their commitment to weekly campaign monitoring and constant optimization. They fine-tune your ad strategies and targeting to maximize yield while minimizing costs. As a Facebook Business Partner, they have a deep understanding of the metrics that matter most to your business and leverage this expertise to deliver results.
With over 90 clients having trusted them for four years or more, Disruptive Advertising is the choice of agency for many. Their inclusion in the Inc. 500 list and managing over $450 million in annual ad spend for clients underscores their industry expertise.
One standout example of Disruptive Advertising's prowess is their 26-month partnership with KPMG Spark. The results speak volumes: 4,675 leads attributed to media, ~374 closed leads, an average close rate of 8%, and an impressive average revenue of ~$1.4 million. This partnership is a testament to Disruptive Advertising's ability to deliver outstanding results and build strong, long-term relationships with clients.
---
SmartSites Digital Marketing Agency is your go-to partner for harnessing the full potential of Facebook ads. SmartSites has an impressive track record and recognition as a leading player in the digital marketing industry. With partnerships like Google Premier Partner, Microsoft Advertising Select Partner, and Meta Business Partner, they are at the forefront of innovation and expertise.
One of SmartSites' standout features is its commitment to helping you maximize your ROI through Facebook Ads. With recognition as the Best Facebook Advertising Agency by Upcity, their excellence is undisputed. They excel in granular audience targeting, utilizing Facebook's vast array of options, including Facebook pixel tracking, Carousel Ads, Behavior and Interest Targeting, Demographic Targeting, Custom Audiences, Video Ads, and more.
SmartSites understands that Facebook advertising is about results. So, they offer robust analytics to help you gauge your ad performance and engagement. With a fast-paced approach, they ensure your ads drive conversions and traffic efficiently. Whether you're new to PPC advertising or already running campaigns, SmartSites provides tailored solutions to meet your unique needs.
SmartSites combines data-driven strategies with a creative touch, delivering the right messages to the right audience at the right time on Facebook. With a dedicated team of experts, SmartSites will help you bridge the gap between traffic and leads, ensuring your Facebook Ads campaigns are optimized for success.
---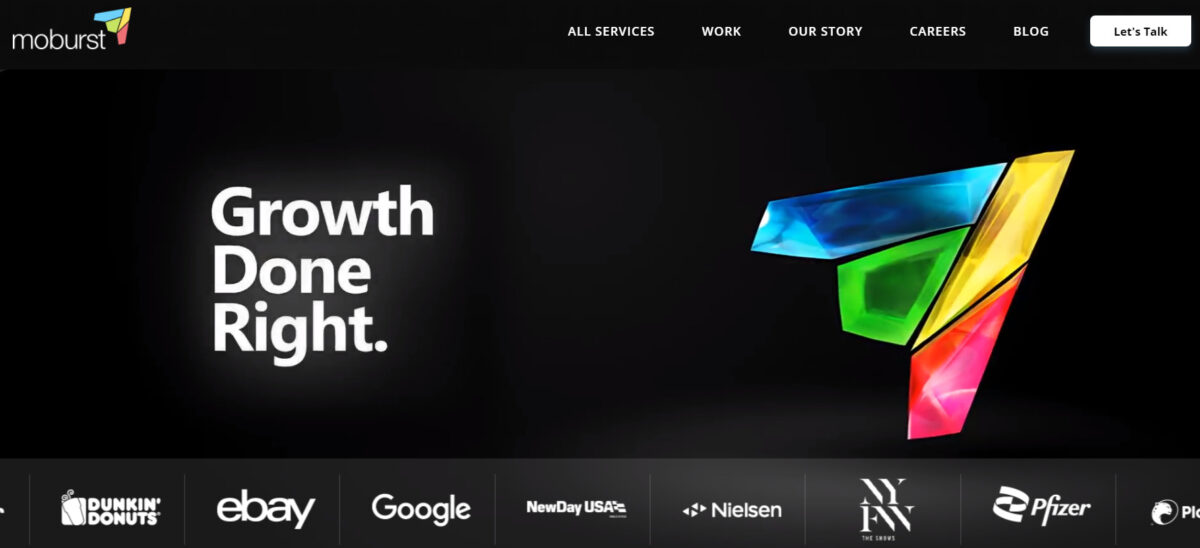 When it comes to Facebook ads agencies, Moburst stands as a shining example of excellence. Specializing in Media Buying, Social Media, and Search Ads Marketing, Moburst is all about delivering the right message to the right user at the right time, ensuring you achieve rapid results.
Moburst has a notable global reach and strong partnerships with major platforms. With teams in Dublin, New York, San Francisco, and Tel Aviv, Moburst collaborates closely with social and search giants like TikTok, Snap, Facebook, Google, and Apple. As a Premier Google Partner, Moburst has the expertise and backing to generate unbelievable results.
The Moburst process is defined by precision and results. It begins with crafting a customized media plan based on your brand, vertical, and target audience. Their proprietary technology drives in-depth keyword research and precise targeting. With a track record of success stories, such as a 50% increase in KPIs and 1500% ROI, Moburst proves that growing together with them is the fastest way to success.
---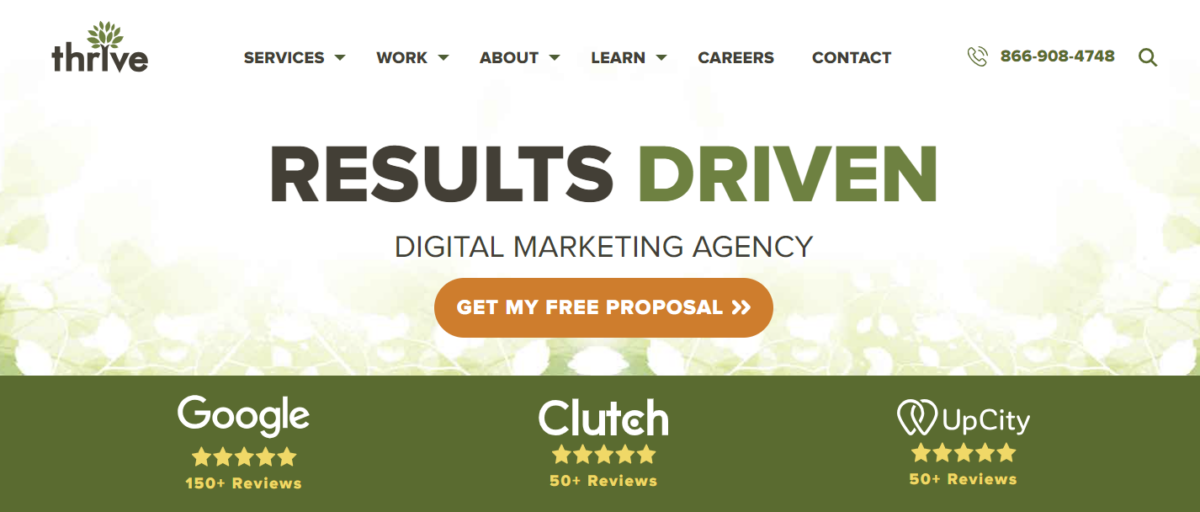 Thrive emerges as a standout Facebook ads agency, offering a comprehensive suite of services to catapult your brand's success through the largest social network globally. Thrive recognizes the challenges of navigating the ever-evolving landscape of Facebook marketing. From setting up ads to analyzing campaign results, it can be overwhelming. That's where Thrive steps in with its dedicated team of experts.
Thrive's Facebook Marketing Services encompass everything from crafting an effective strategy to in-depth analytics. They monitor your campaigns, create compelling content, and utilize Facebook's powerful targeting capabilities to identify and engage your audience. With Thrive as your go-to resource, you'll stay at the forefront of Facebook marketing, driving success for your brand.
Thrive's experienced team boasts a proven track record across various industries in the United States. Notably, they've successfully elevated a law firm's Facebook engagement and post reach, demonstrating their transparency and willingness to include clients in the testing and learning process. In another case, Thrive helped an auto part manufacturer achieve a remarkable 200% fan growth on Facebook in just 30 days, showcasing their versatility and expertise in delivering tangible results.
---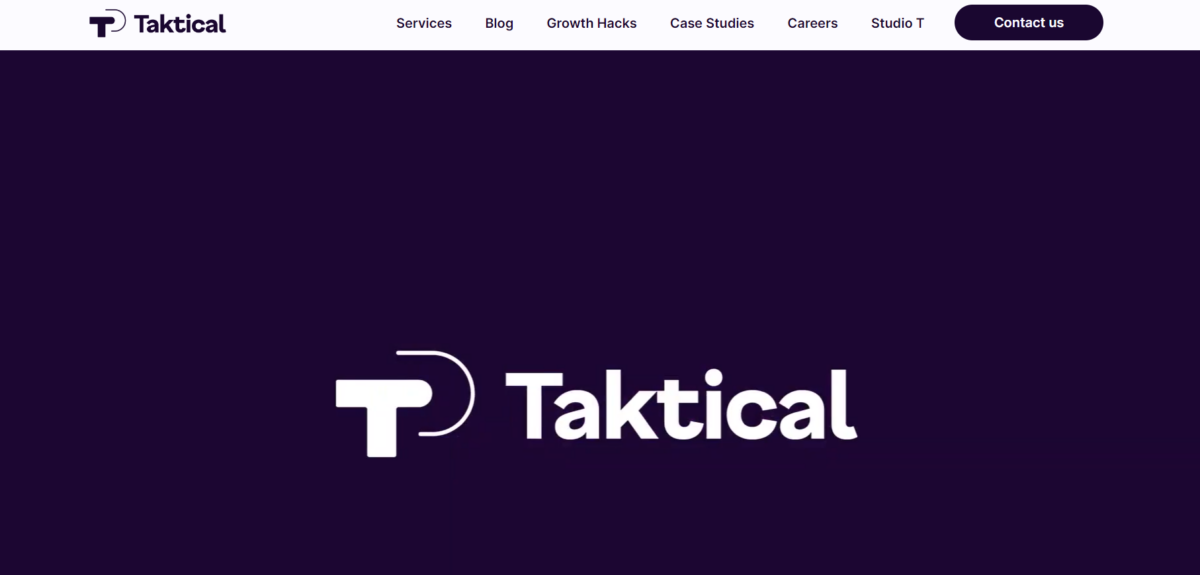 With an unwavering commitment to data-backed strategies and innovative approaches since its inception in 2014, Taktical has built a compelling portfolio of success stories that showcase its prowess in Facebook advertising. The agency's expertise extends beyond just Facebook, encompassing Meta's entire ecosystem, including platforms like Instagram and WhatsApp, which collectively boast a staggering 3.8 billion users. By partnering with Taktical, you can leverage this vast audience to build your brand presence, spread awareness, drive engagement, generate leads, boost sales, and foster customer loyalty.
With a client-centric approach, a diverse portfolio of clients, and a unique "Brandformance" strategy, Taktical Digital stands ready to help you excel, scale quickly, and succeed in the competitive digital landscape, regardless of industry. Whether you represent a large corporation seeking to strengthen its market presence or a burgeoning startup aiming to establish a foothold, Taktical's comprehensive Facebook advertising services serve as a strategic catalyst for propelling your brand's momentum and realizing your diverse marketing objectives.
Taktical's methodical and data-driven approach to Facebook marketing has yielded exceptional results for clients such as Do Amore Jewelry. Over three years, the agency substantially increased Do Amore Jewelry's sales and revenue through meticulously segmented campaigns, strategic ad targeting, and innovative retargeting efforts. With an impressive 1139% yearly revenue growth and a 2.7 ROAS (Return on Ad Spend), this case study exemplifies Taktical's ability to deliver tangible results.
---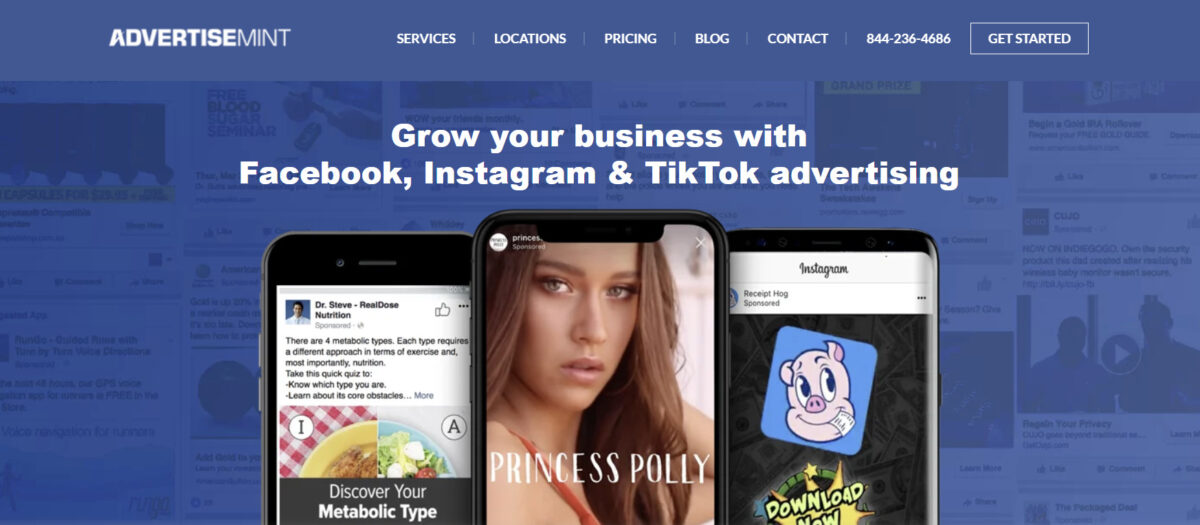 AdvertiseMint, a leading social media advertising agency, is your strategic partner for achieving exceptional success across Facebook, Instagram, and TikTok platforms. At the heart of AdvertiseMint's expertise lies its proficiency as a Facebook advertising agency. Their team of specialists is dedicated to creating highly effective Facebook campaigns designed to boost your revenue, generate quality leads, drive app downloads, and increase overall sales. Leveraging the extensive user base and precision targeting options that Facebook offers, AdvertiseMint ensures that your advertising efforts yield tangible and lucrative results.
AdvertiseMint goes beyond Facebook, offering specialized services for a myriad of other platforms, both social and eCommerce. Whether you want to expand your reach on the world's largest online marketplace or tap into the rapidly growing audience on TikTok, AdvertiseMint provides the guidance and strategies needed to thrive in these digital landscapes.
This agency can deliver expansive reach, thanks to Facebook's colossal user base of over 3 billion daily users. Moreover, AdvertiseMint leverages Facebook's robust ad targeting system, powered by artificial intelligence, to ensure that your ads reach the right audience at the most opportune moments. This strategic approach not only maximizes conversions but also enhances your return on investment.
AdvertiseMint's success is built upon three fundamental pillars: an elite team comprising media buyers, copywriters, designers, and editors; cutting-edge technology, including AI and machine learning; and an unwavering commitment to delivering exceptional performance.
---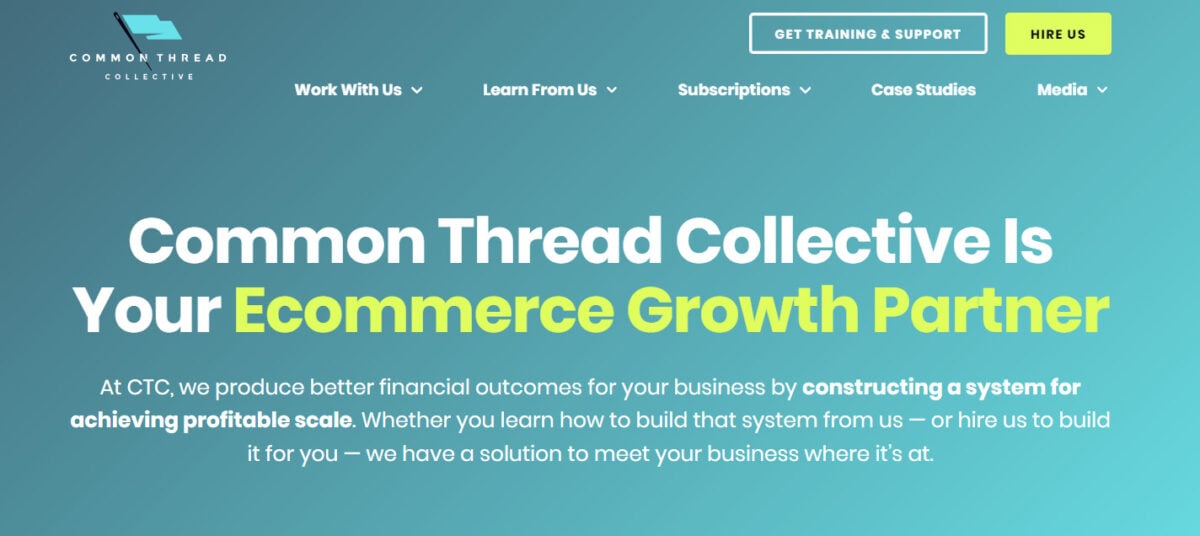 Unlike run-of-the-mill Facebook advertising agencies, CTC stands out as a strategic collaborator dedicated to propelling your online business to unprecedented heights. They offer a full spectrum of services, including eCommerce strategy, Facebook and Google Ad Buying, Retention strategies through Email & SMS, and expertly crafted Ad Creative.
But what truly distinguishes CTC is their innovative approach to digital advertising. They employ three distinct methods to guarantee success: first, optimizing campaign structures for rapid scalability; second, focusing on high-impact strategies, such as unique positioning and reaching new customers; and third, driving profit through precision, targeting product-specific metrics and lifetime value analysis.
With a proven track record, CTC's media buyers boast an impressive 3.3x average growth rate among clients year-over-year. They've scaled numerous brands to surpass the $2 million and $10 million annual revenue milestones, generating a staggering $610 million in client sales across various channels.
---
Maximizing ROI with Effective Facebook Ad Campaign Strategies
When it comes to Facebook advertising, the ultimate goal is to maximize return on investment (ROI). To achieve this, you must implement effective ad campaign strategies that resonate with your target audience and drive conversions. Here, we'll explore key strategies and best practices that can help you achieve just that.
Audience Segmentation
Begin by segmenting your target audience based on demographics, interests, and behaviors. This allows you to tailor your ad content to specific groups, increasing relevance and engagement.
Compelling Visuals
Visual content is king on Facebook. Use eye-catching images or videos that grab users' attention within seconds. Ensure that visuals align with your brand and messaging.
Crafting Conversion-Focused Copy
Your ad copy should be concise, persuasive, and action-oriented. Highlight the benefits of your product or service and include a clear call to action (CTA) that encourages users to take the desired action, such as making a purchase or signing up.
A/B Testing
Continuously test different ad elements, including headlines, ad copy, visuals, and CTAs, to identify what resonates best with your audience. Use the insights from A/B testing to refine your campaigns for better results.
Landing Page Optimization
Ensure that the landing page users are directed to after clicking your ad is relevant, user-friendly, and optimized for conversions. A seamless transition from ad to landing page is crucial for reducing bounce rates and boosting conversions.
Ad Scheduling
Analyze when your target audience is most active on Facebook and schedule your ads accordingly. Learn what is the best time to post on Facebook. This can help you reach users at optimal times, increasing the likelihood of engagement.
Budget Management
Set a clear budget and bidding strategy. Facebook offers various bidding options, such as cost per click (CPC) or cost per impression (CPM). Monitor your budget and adjust it based on performance.
---
Choosing the Right Facebook Advertising Services
Choosing the right Facebook advertising service is just the beginning of your digital journey. Navigating the collaboration process is crucial to ensure a productive and successful partnership. Here, we'll guide you through the steps of establishing and maintaining a fruitful relationship with your chosen service.
Transparent Communication in Facebook Ad Projects
Establish open and transparent communication channels with your service or agency. Clearly articulate your business goals, expectations, and any specific requirements. Regular communication ensures everyone is on the same page.
Goal-Setting for Facebook Ad Success
Work with your agency to define clear and measurable goals for your Facebook advertising campaigns. Whether it's increasing website traffic, lead generation, or boosting sales, having well-defined objectives provides a roadmap for success.
Collaborative Facebook Ad Strategy Development
Involve your agency in the development of your advertising strategy. Leverage their expertise to create campaigns that align with your goals and target audience.
Performance Tracking of Campaigns
Implement robust tracking and reporting mechanisms to monitor campaign performance. Regularly review key metrics and analytics to assess progress toward your goals.
Feedback Loop for Ad Optimization
Foster a feedback-rich environment where both you and your agency can provide input and suggestions for improvement. This iterative process can lead to continuous campaign enhancements.
Adaptability in Facebook Advertising Techniques
Recognize that the digital landscape is ever-changing. Be prepared to adapt your strategies based on emerging trends, Facebook algorithm, and shifts in consumer behavior.
Long-Term Relationship
Building a long-term partnership with your agency can lead to greater success. Agencies that understand your brand and audience over time can refine strategies for even better results.
By following these steps and maintaining a collaborative and communicative relationship, you can ensure that your chosen Facebook advertising agency becomes a valuable partner in achieving your marketing goals.
---
Conclusion
In this article, we've explored the importance of these agencies, strategies to maximize your ROI and successful collaboration tactics with your chosen agency. Remember that success in Facebook advertising is a journey, one that requires constant adaptation and collaboration. As you embark on this path to explosive marketing success in 2024, may you find the perfect agency partner to propel your brand to new heights in the digital realm. Here's to a future filled with impactful campaigns and remarkable achievements.
Frequently Asked Questions
Why should I hire a Facebook advertising agency?
Facebook advertising agencies bring expertise, experience, and resources to the table. They can help you create effective campaigns, target the right audience, and optimize your ad spend for the best results.
How do I choose the right agency for my business?
Start by assessing your goals and budget. Then, research agencies, check their portfolios, and ask for referrals. Look for an agency that aligns with your brand values and has a track record of success.
What are the key factors to consider when evaluating agencies?
Consider factors like their experience in your industry, their approach to campaign optimization, their communication style, and their ability to tailor strategies to your specific needs.
What should I expect from my chosen agency in terms of communication?
Clear and open communication is vital. Expect regular updates on campaign performance, strategy discussions, and a responsive team that addresses your questions and concerns promptly.
How can I ensure my agency understands my target audience?
Provide your agency with detailed information about your ideal customers, including demographics, interests, and pain points. A good agency will use this data to create highly targeted ads.