Attention spans are getting shorter and shorter. That's why, when you post on social media, you need to grab attention quickly. Otherwise, people will just scroll on by. But how do you get—and keep—your audience's attention? Photo collages are a great way! In this article, we'll walk you through how to make a photo collage, the best online collage makers to make the process easy, and some tips that will help you create photo collages that really pop. Check out our Free Collage Maker below.
---
The Best Free Photo Collage Makers (+How to Make the Perfect Photo Collage):
---
How to Make a Photo Collage for Social Media
To be successful in your industry you need to know how to best promote your products and services. Creating and sharing a photo collage is a great way to create eye-catching images that perfectly showcase your products and services in a way that will excite and intrigue your target audience. And, you can make a photo collage for social media without hiring a graphic designer or spending tons of time learning how to use a complicated tool. There are even free tools available that will let you create a photo collage to promote your business without costing you anything but the small amount of time it takes to create it.
Let's take a look at a simple seven-step process to create a photo collage that you can use across social media.
---
Find the Right Collage Maker
While creating a photo collage for your business isn't difficult, it's important to make sure that you have the right tools. Online collage makers will have everything you need to put together a stunning, scroll-stopping photo collage to highlight your products and services in a way that inspires viewers to take action. There are tons of online collage makers on the market these days, but here are five of our favorites for you to try.
1. Influencer Marketing Hub's FREE Collage Maker
The IMH online collage maker is easy to use and lets you create collages for Instagram, Facebook, your website, or any other social media platforms you might use. You can easily resize your images and add text, filters, and stickers to create a truly unique photo collage. And, it only takes three steps:
Choose a template from dozens of pre-designed collage templates, layouts, and image grids.
Add photos
Customize your creation with text, filters, stickers, watermarks, and more.
---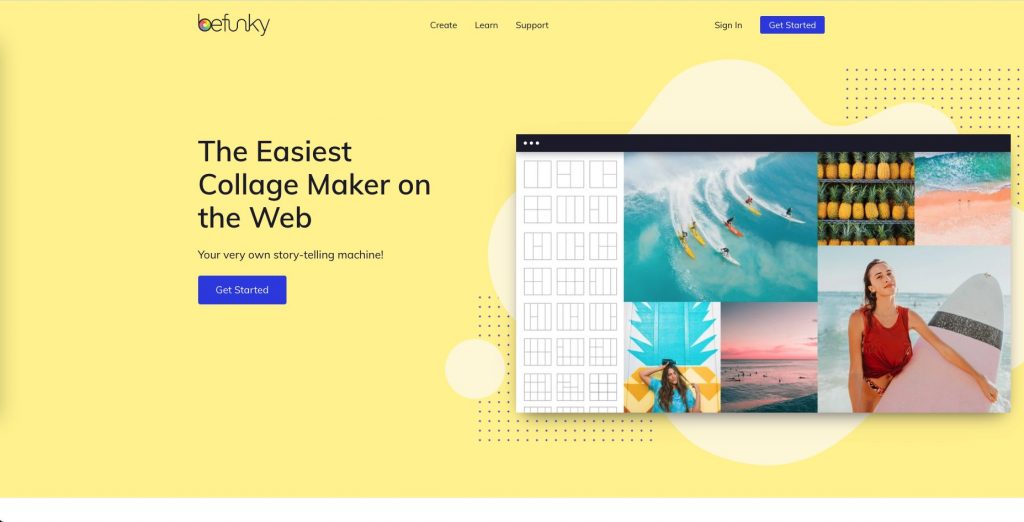 BeFunky is a video editing tool that also lets users create amazing photo collages. It has a Collage Wizard that lets you upload the images you want to use and BeFunky takes it from there, creating a stunning photo collage quickly. If you want more control, no need to worry. BeFunky has custom layouts and templates that you can customize.
---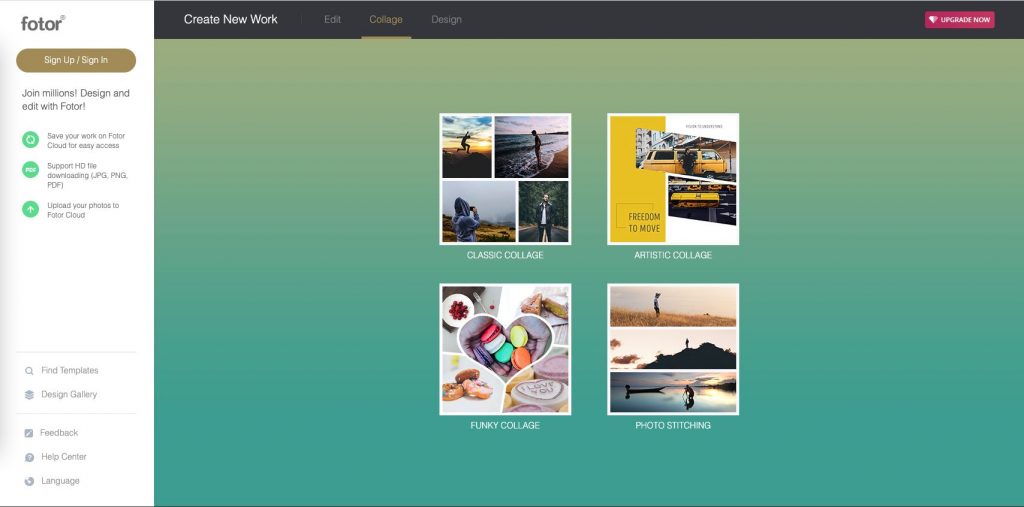 Fotor is another easy-to-use online photo collage maker that includes tons of templates, photo stitching, image resizing, and more. You'll be able to instantly enhance your images using the built-in HDR tool, use fonts from your computer or the internet to build a unique collage that matches your brand, and even choose from 3 different aspect ratios to get the best image size for social media—no matter the platform you're using.
---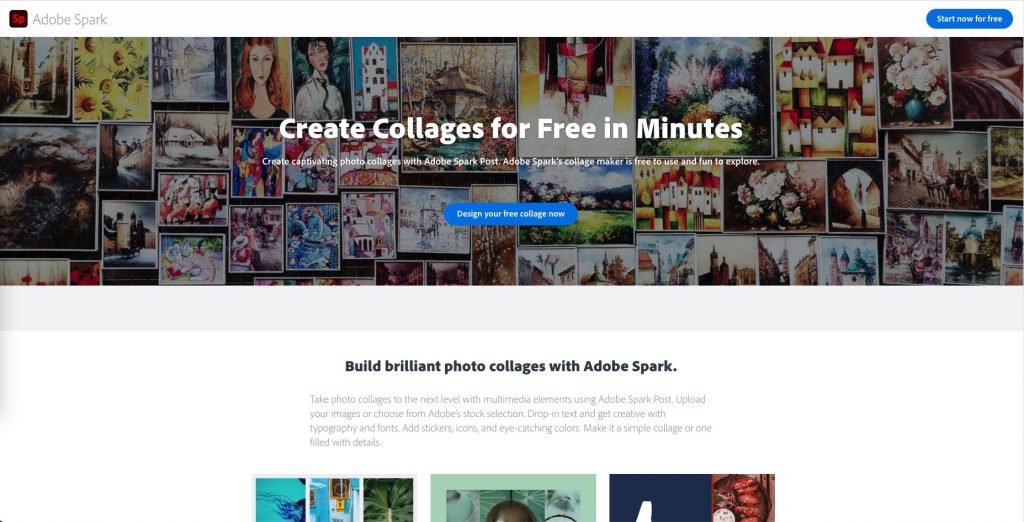 Adobe Spark is a comprehensive graphic design tool that includes a photo collage app with tons of features. Select one of Adobe's collage templates, upload your own images or choose from Adobe's stock gallery, add text and custom fonts, stickers, icons, and the colors you want. Then, share your creation with the world.
---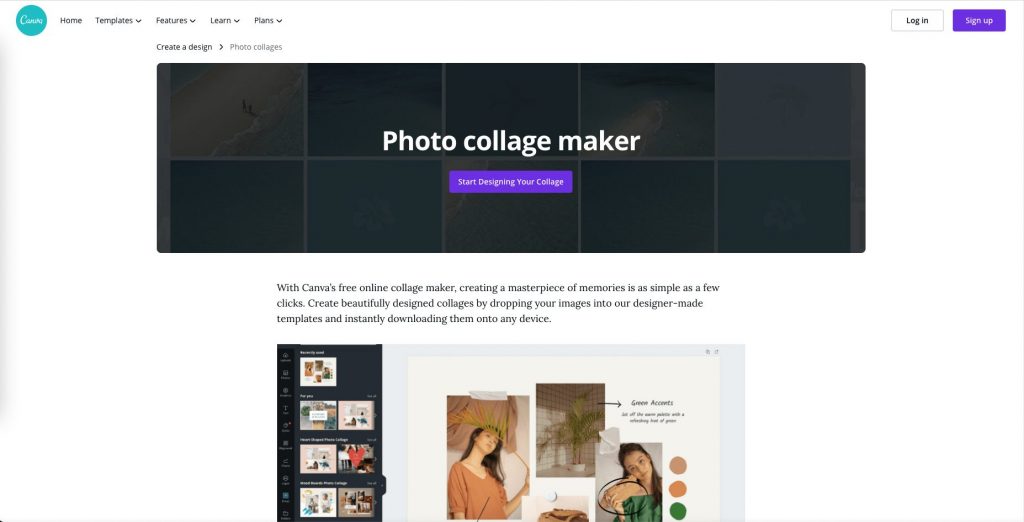 Canva is another online photo collage maker that includes tons of templates that are great for creating a collage for social media or even printing. You can choose images from Canva's stock image library or upload your own. Then, add creative elements to your collage, like illustrations, vectors, and stickers. Canva has editing tools like crop, blur, filters, and others to ensure that your images look great.
---
Set a Goal
Everything starts with a goal. What are you hoping to achieve with your photo collage? Do you just want to show off your products in an appealing way, or do you want to include text and a call to action that lets viewers know the next step to take? The goal you have set for your photo collage will guide your choices for images, effects, text, and even filters.
---
Choose a Size for Your Collage
Before you start adding images randomly to a collage, it's important to choose a size for your collage. Since different social media platforms have different suggested image sizes, the platform you're publishing on will likely dictate your collage size. If you're creating a photo collage for your Facebook cover image, for example, you'll want to size your collage at 820px by 312px (or 640px by 360px to account for mobile viewers). For Instagram cover photo collages, you'll want your collage to be 420px by 654px.
---
Choose a Template
Once you've chosen a size and have an idea of the photo collage style you want, it's easiest to build your collage by choosing a template. This makes it easy to drag and drop your images into place instead of spending the time to manually layout your collage. Consider the story you want your collage to tell and choose a template or layout that helps you tell it.
---
Add Your Photos
Now it's time to choose the images you want to include in your photo collage. Many collage makers let you choose images from a stock image library or your own computer so you're sure to find images that work for your brand, audience, and goals.
---
Personalize Your Collage
After you have your layout finalized and have added the images you want, you're ready to personalize your collage. This could mean adjusting image sizes, adding your brand colors, text, stickers, overlays, applying filters, and a whole lot more. Everything you do to personalize your photo collage shows off more of your brand's personality, letting your audience know what they can expect from your business, products, and services.
---
Review
After you've personalized your collage, take the time to review your design to ensure that it looks exactly the way you want. This is also a great time to have another look at your goals and make sure that your photo collage will help you meet those goals.
---
Publish
Now it's time to publish your photo collage! Most photo collage makers will let you share your collages directly to the most popular social media platforms or download them in different image formats (like PNG and JPG).
---
Photo Collage Tips
Photo collages are a great way to generate interest in your brand, products, and services without bogging your followers down with long videos that they need to watch. But if you're new to photo collages, you might be wondering how you can put them together to look good and create interest—instead of looking like something a fourth-grader brings to show-and-tell. Here are some photo collage tips you can use to level-up your creations and highlight your brand.
Choose the Best Collage Type for Your Images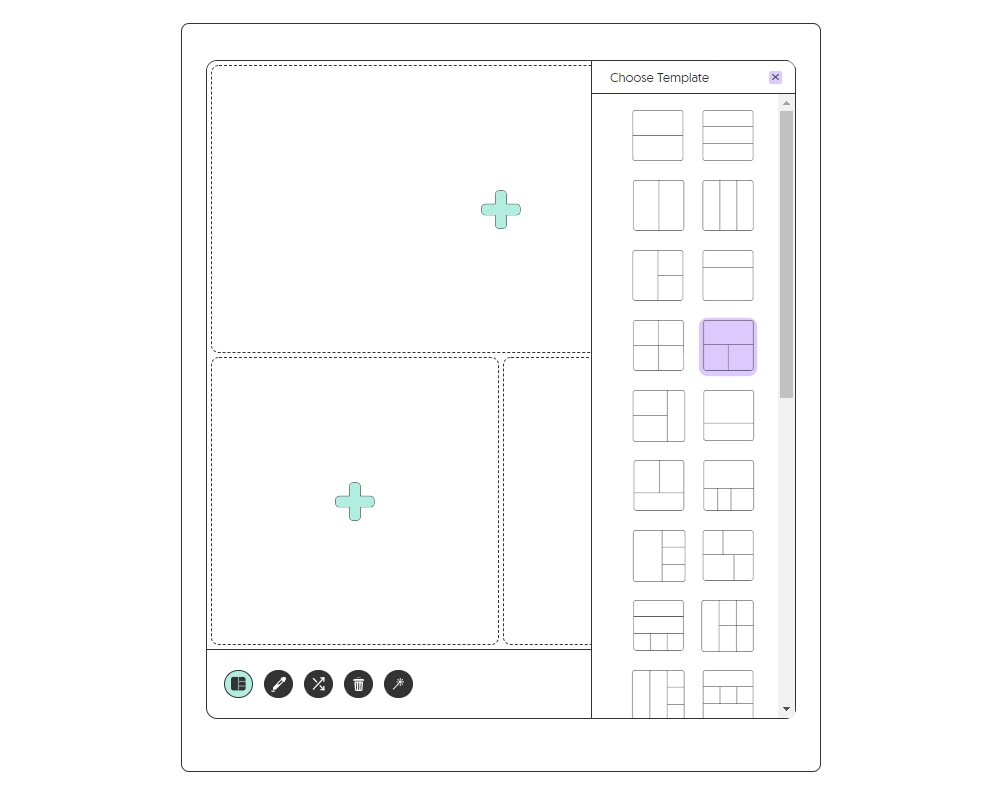 Depending on the images you want to include in your photo collage, some collage layouts might work better than others. If you're using vertical images, for example, you might find that collage layouts featuring 2–3 images work best. Looking for a layout with more than 4 images? Try horizontal images. Of course, you can always crop and resize your images to fit whatever collage layout you want but to minimize image editing, follow the guideline above.
---
Increase Interest With Different Images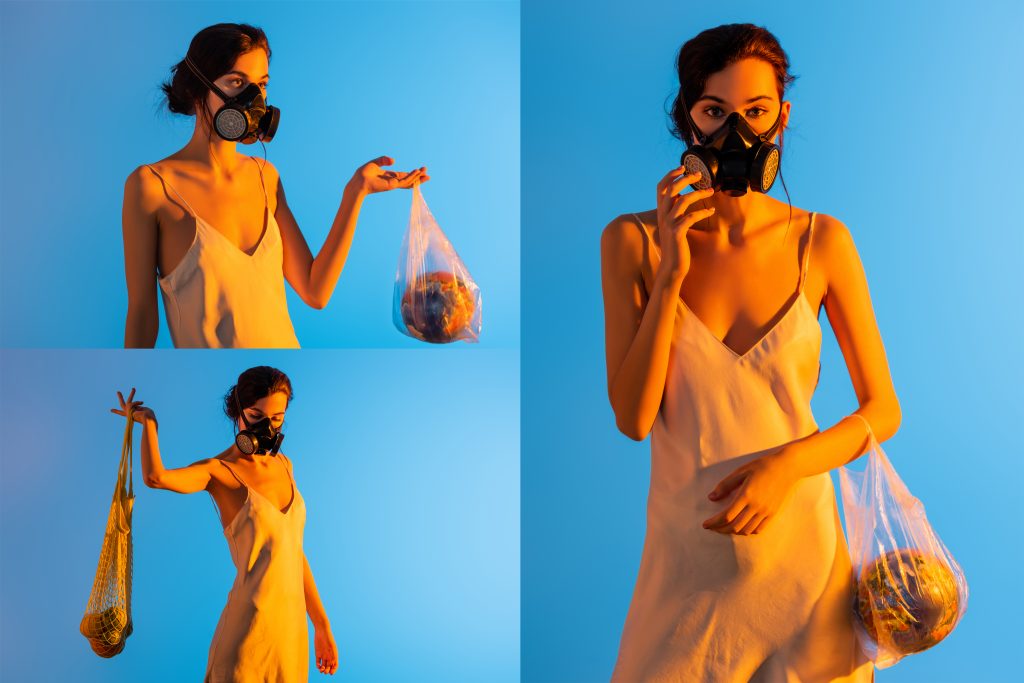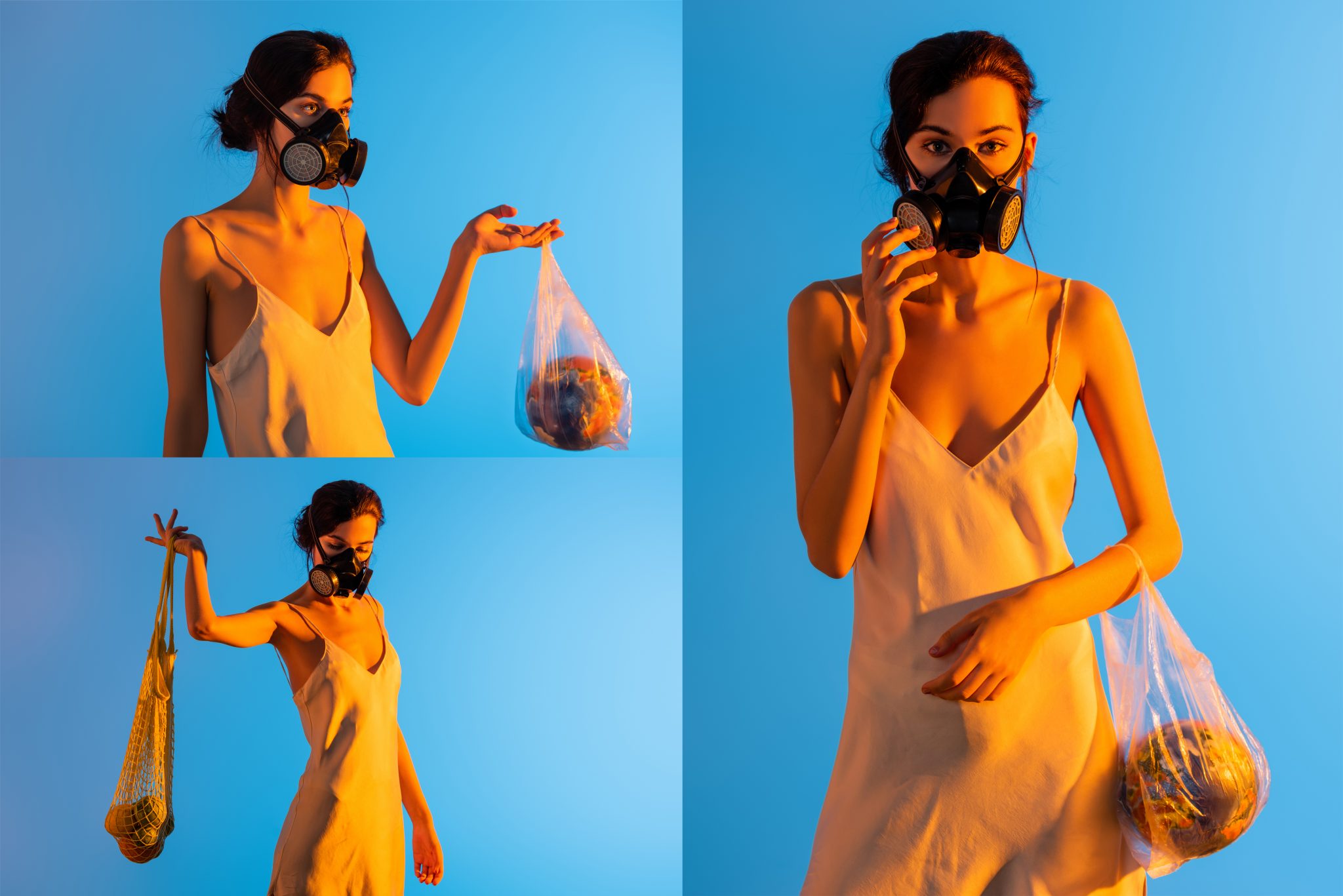 So you've taken 62 images of one of your products. That's great. Please, don't use them all in your photo collage. Too much of a good thing is still too much, so be sure you're including a mix of images to keep your collage interesting to look at. This could even mean using the same image in every frame of your collage but cropping and resizing the images to show different angles and positions of the image to keep it visually appealing and interesting.
---
Use Text Appropriately
If your photo collage already has a lot going on, adding text might make it overwhelming, causing viewers to pass it by. If you need to include text in your collage to let viewers know what it is they're looking at or what they're supposed to do with the information you're presenting, keep the images in your collage simple. If your images have too much going on, your text is going to get lost. You can also try adding a filter to your collage and putting text over top of that to make it pop a bit more.
---
Show off Different Colors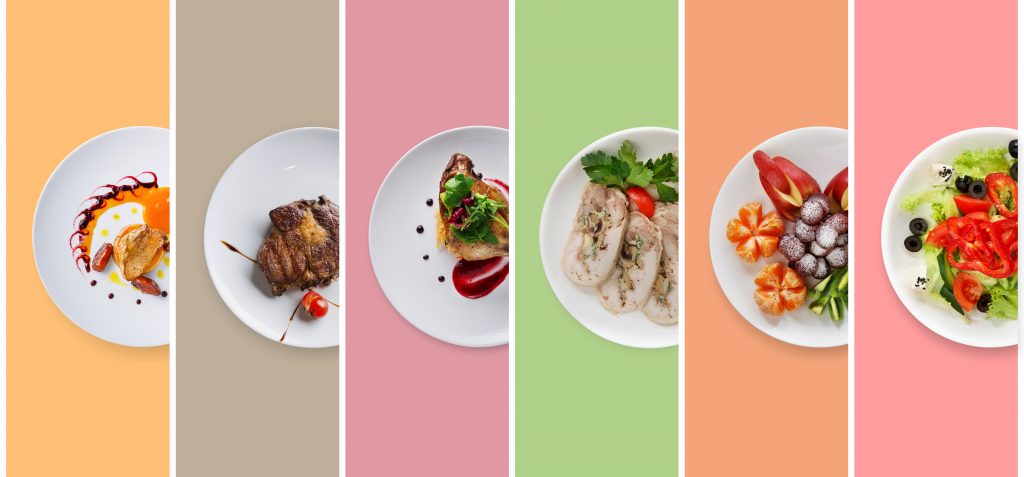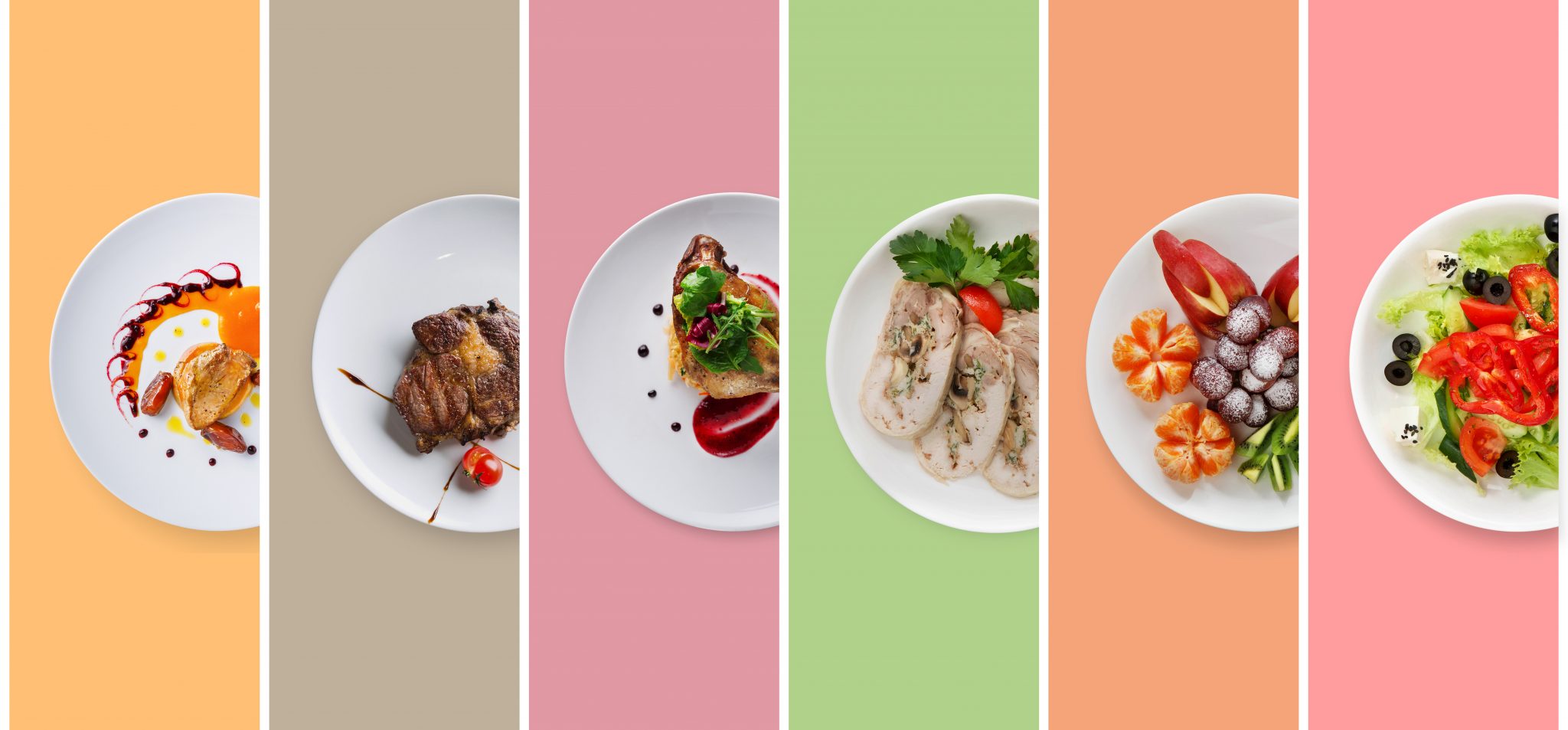 Similarly to including different images, you should use images that boast different colors to make your collage visually interesting. Take care to include images that have complementary colors that look good together. Arrange the images in your collage so contrasting colors are next to each other, breaking up the monotony of too-similar colors. And, it might hurt, but sometimes you'll need to simply choose a different image.
---
Use Negative Space the Right Way
Negative space is the empty space that surrounds the subject of your image. It can be used to great effect to get your message or a particular emotion across to the viewer. However, too much negative space can diffuse your message. To make sure that you're using negative space effectively, you're probably going to need to crop your image. Work on cropping the negative space and changing the image size so you have the image detail and don't lose the drama that the negative space creates.
---
Limit Filters, Stickers, and Other Effects
While filters, overlays, stickers, textures, and other effects can make your images a true one-of-a-kind experience, including too much in a photo collage, won't get your collage the attention it deserves. Remember that the images in your collage should be able to stand alone—the effects are just to give the collage a little pizazz. Image editing tool BeFunky recommends using no more than two effects on a photo collage, and we're inclined to agree.
---
Conclusion
Now you know how to make a photo collage and have learned several valuable tips to make your photo collages more visually appealing and impressive. Photo collages are a great way to showcase important details about your brand, products, and services so you can share them quickly with your followers using a single image instead of a series of images your followers might not flip through or a video that they might not take the time to watch. With the tips and photo collage makers we've shared here, you'll be able to create stunning photo collages that you can share on social media or your website to generate the interest your brand needs to grow.