The best iGaming platform in the world isn't going to make money if nobody knows it exists. While it's possible to market your iGaming platform with a minimal budget, why go through the hassle of building a website from scratch, coming up with your own ads, and putting in countless hours creating copy and content for your site that will actually get it to rank on search engines so customers can find it when there are so many qualified and talented iGaming marketing agencies out there to do the work for you?
In this article, we're taking a look at 15 of the best iGaming marketing agencies around. These agencies will help you create exactly the right messaging to reach your target audience and amplify that message to reel customers in. To really get a great return on your iGaming marketing efforts, expect to use 5%–10% of your overall business budget for marketing.
The iGaming marketing agencies we've included on this list will take that marketing budget and turn it into an active customer base to bring in the revenue you want. But first, what exactly counts as iGaming?
What Is iGaming?
iGaming is gambling and betting online. The industry includes poker and other card games, sports betting, and online casinos with sports betting and online casinos making up the largest share of the market. iGaming hubs are dotted around the world with the most popular based in Gibraltar, the UK, and Malta.
iGaming doesn't include casino-like games that don't require real money to play, even if it's an app that has in-app purchases. In order to be iGaming, it has to involve betting real money.
---
15 Best iGaming Marketing Agencies to Turn to in 2022:
---
15 Best iGaming Marketing Agencies
The agencies listed here offer specialized services for iGaming so you know you're in good hands.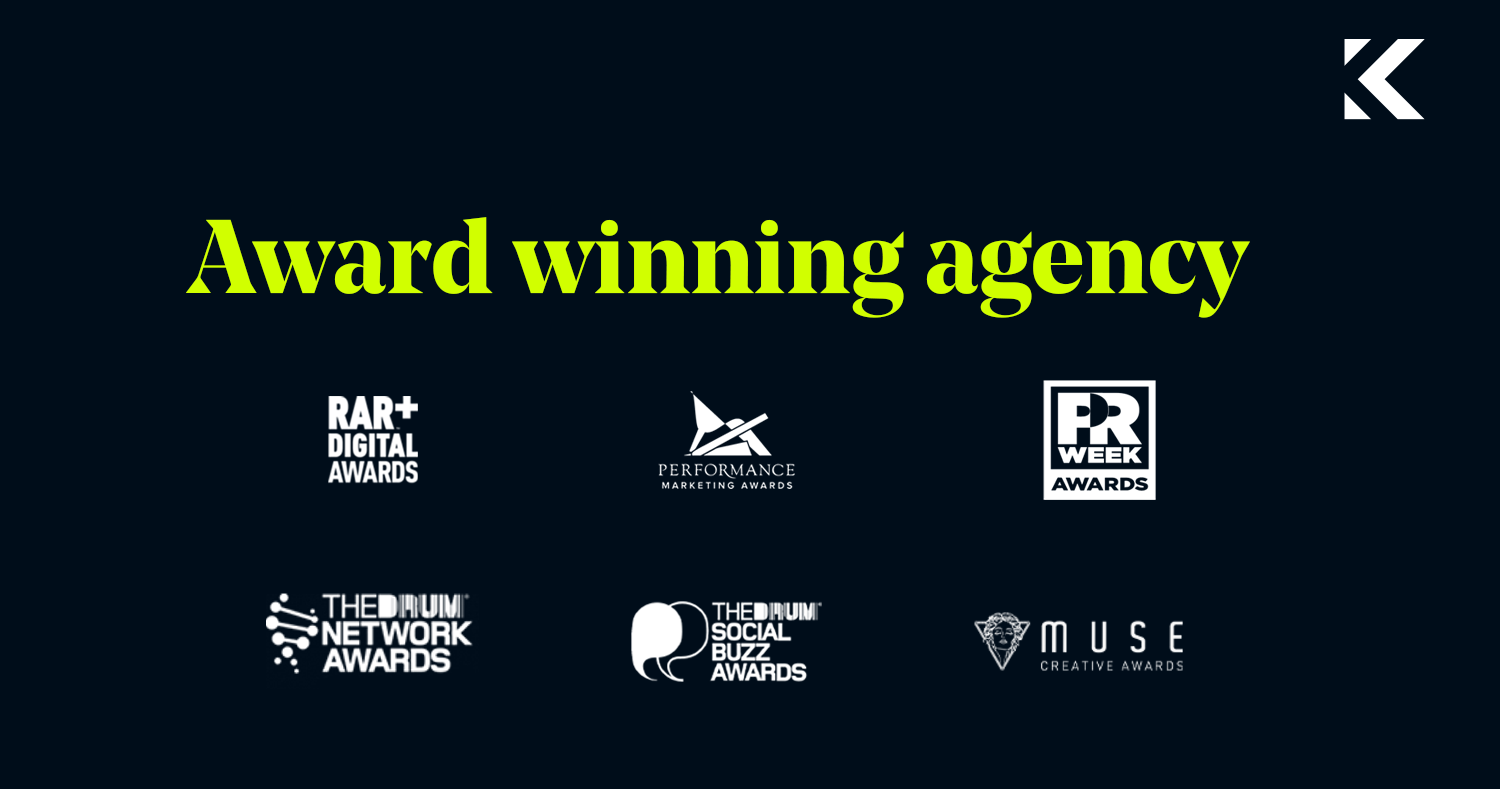 Kairos Media is a social-first creative agency specialising in data-driven performance marketing. When working with clients on social campaigns Kairos offers a 360-degree approach, combining a unique combination of science (the data) and art (the creative). 
Working with over 75,000 influencers spanning across 55 countries and covering more than 20 languages, Kairos prides itself on being experts in the influencer marketing space and has the awards to prove it. 

KLabs: Data & Insights
Creative & Content Strategy
Influencer Marketing
Social Strategy
Gaming & Esports Strategy
Design & Production
Based in London, Manchester and Los Angeles, Kairos Media has been trusted by some of the world's largest and most ambitious brands, including Facebook, Pizza Hut, Samsung, KFC, Krispy Kreme and PartyCasino.
---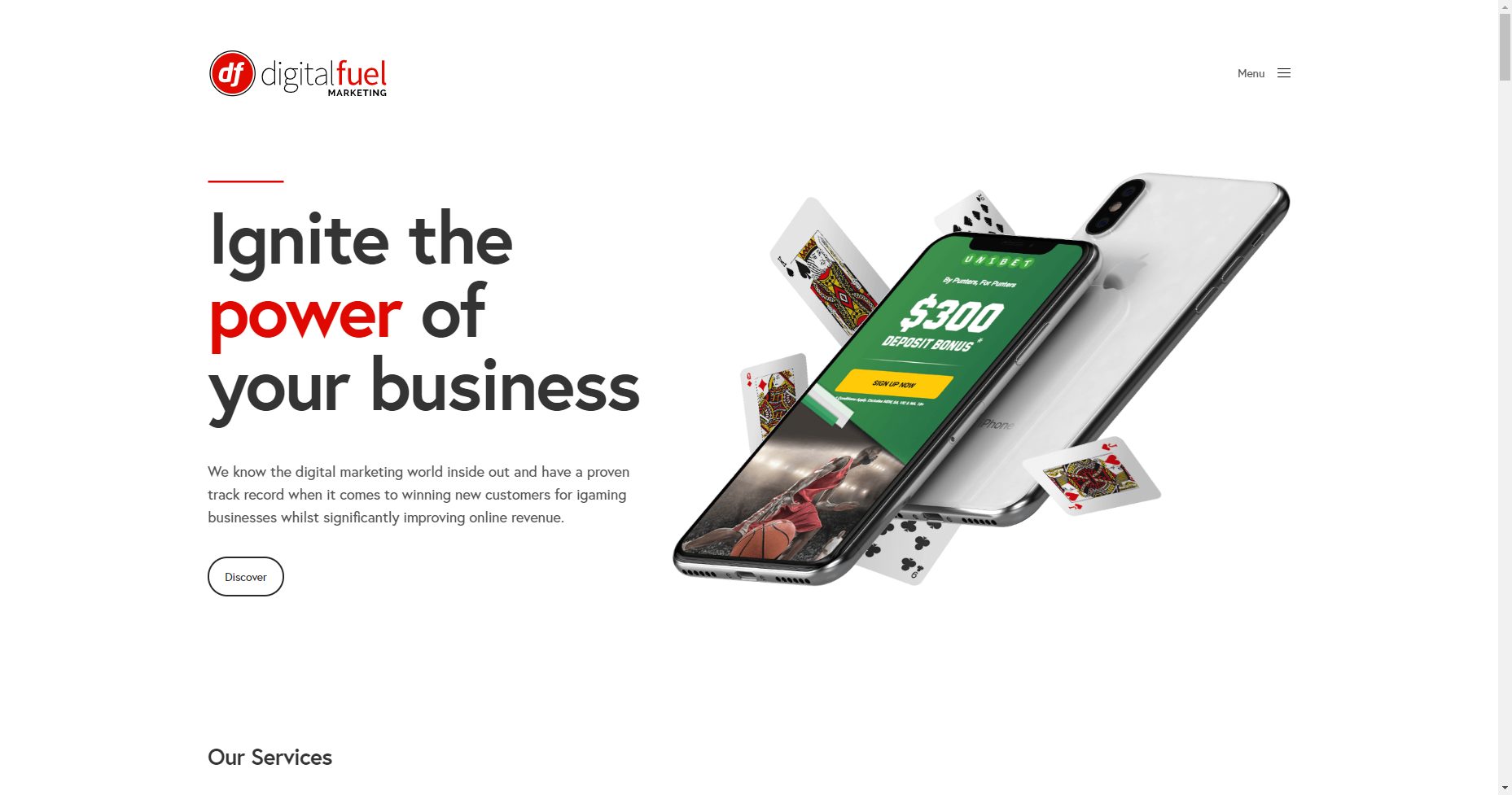 Digital Fuel Marketing is a full-service digital consultancy and strategy services provider that helps you build your business across all relevant marketing channels—online and offline.
Services
Marketing strategy

Media buying

Content & optimization

Design & development

Intelligence & relationship management
Digital Marketing Fuel has an excellent track record of winning new customers for their clients and driving revenues online. As a full-service digital marketing agency, they have everything you need for any online marketing strategy and offer real-time, event-led marketing as a 24/7 operation and hours spanning every time zone.
Since its beginning, Digital Fuel Marketing has recruited experienced marketing professionals from sports, betting, and gaming industries. They have team members who have worked in the marketing departments for leading global brands and agencies.
While they tend to focus on helping large gambling businesses perform better online, they also offer a range of digital skills and experience for a wide range of businesses.
---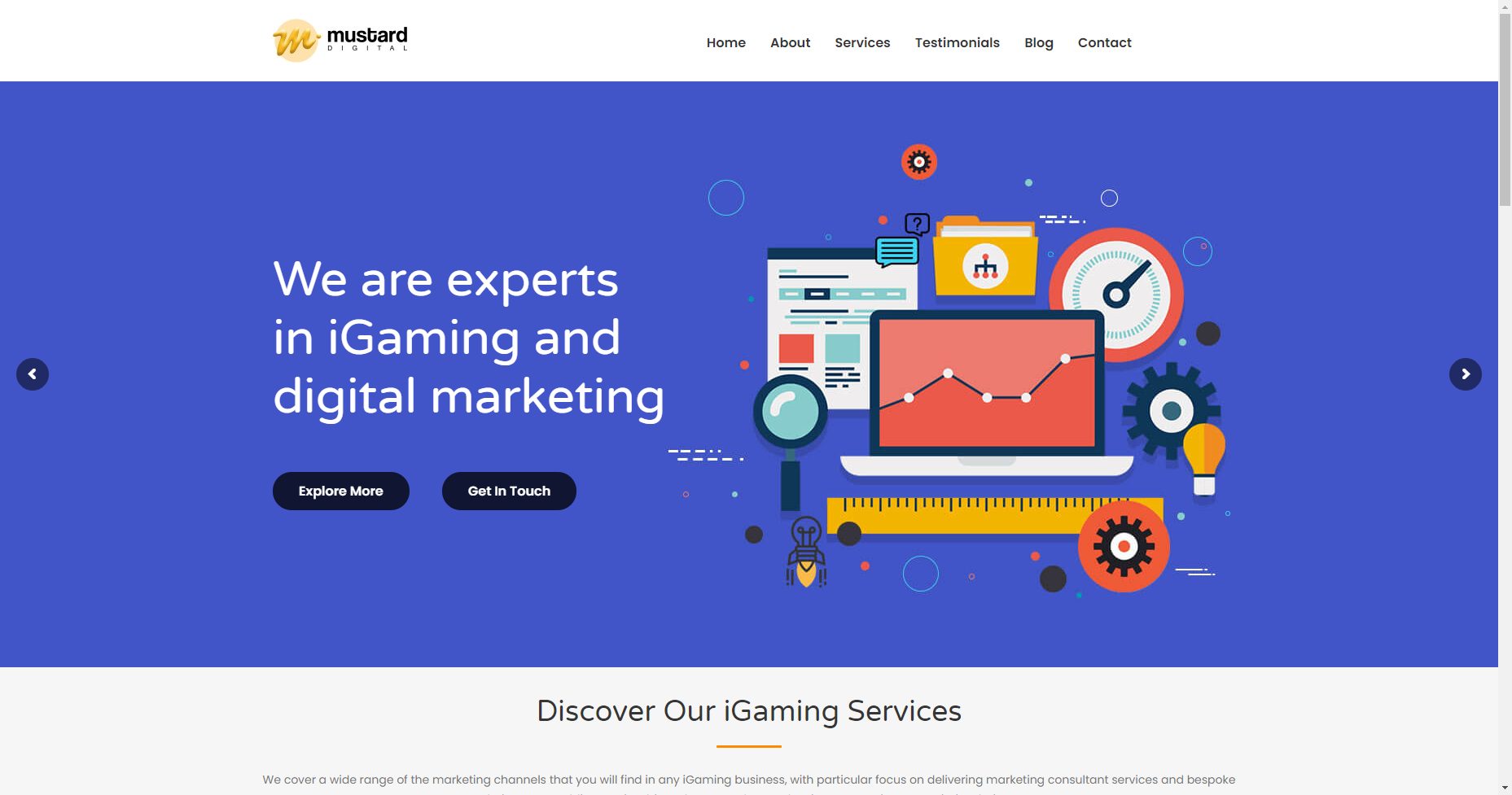 Mustard Digital is a relatively new marketing agency specializing in digital marketing for the iGaming industry. Its founder, Allan Turner, was previously CMO at BGO Group and understands exactly what it takes for brands to be successful in a competitive online space. The Mustard Digital team has more than 20 years of combined industry experience in all areas of marketing and focuses on a data-led marketing approach to achieve results. Their goal is to deliver the best return on their clients' investments.
They cover a wide range of marketing channels in use by any iGaming business and focus on delivering marketing consultancy services and bespoke solutions for gambling, casino, bingo, lottery, and sports betting companies. To do this, Mustard Digital uses a combination of creativity and industry knowledge along with data analysis and usage so they can deliver marketing services that add value to their clients' businesses, both short-term and long-term.
Services
Affiliate marketing

Marketing compliance

Search engine marketing

Customer relationship management

Marketing systems & setup

Conversion rate optimization

Website design & development
Mustard Digital can act as your iGaming business's outsourced marketing department, in a marketing consultant capacity, or provide bespoke marketing services—whatever you need to generate the best ROI.
---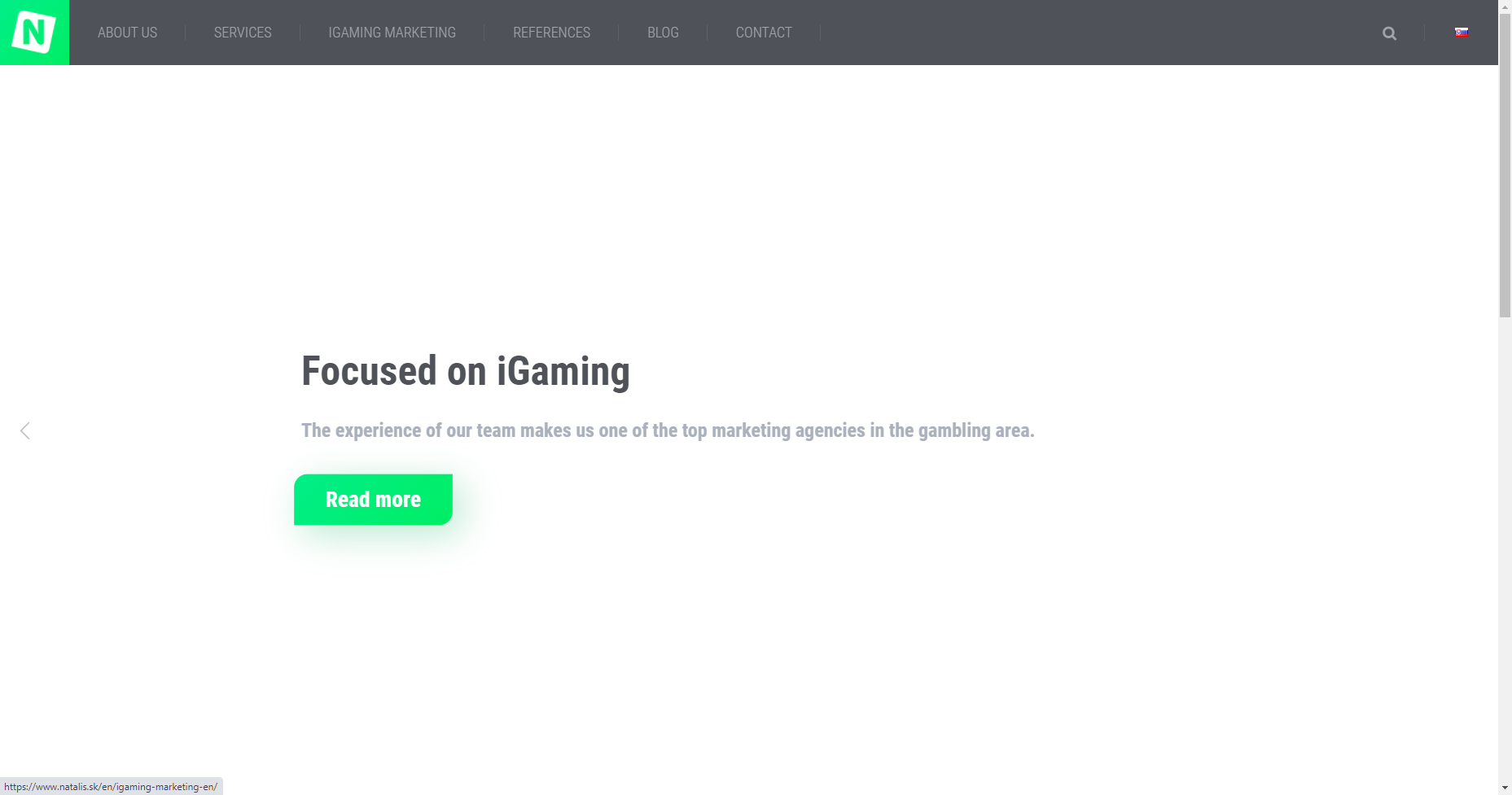 Natalis started out offering IT services. Today, though, the bulk of their business is online marketing. They create online campaigns for their clients, offering SEO services (on-page, linkbuilding, etc.), copywriting, web design, and social media marketing. Natalis provides custom solutions to match the needs of each client, steering clear of templates to meet highly specific requirements.
Services
Licenses and certificates for ads

PPC ads for gambling

SEO and

linkbuilding

Creative advertising campaigns

Copywriting

Social network management

Building an affiliate network

High-quality traffic from our websites
Natalis's clients include betting agencies and online casinos in Slovakia, the Czech Republic, and the Baltic states. They're one of the top European marketing agencies focusing on iGaming.
---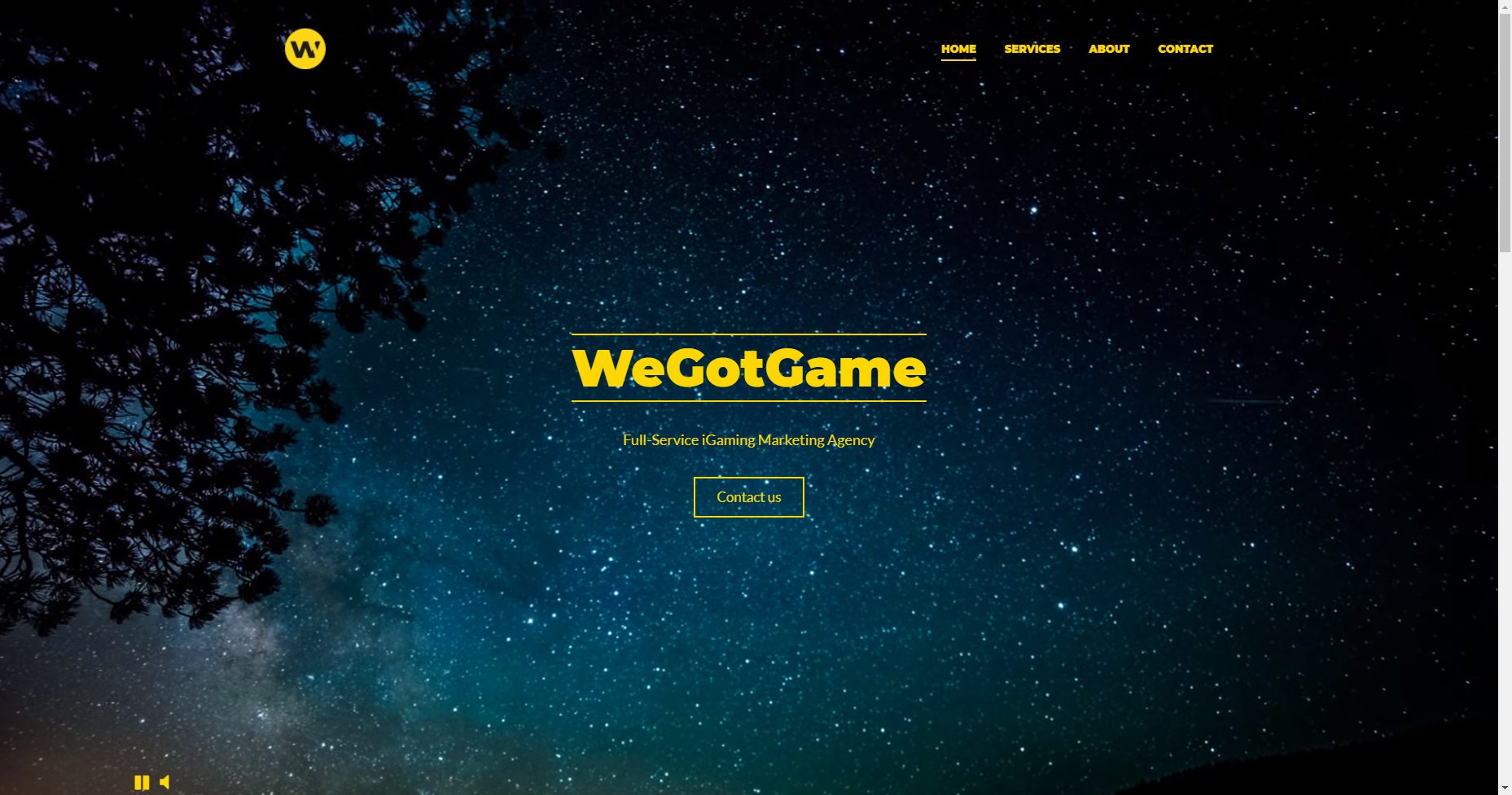 WeGotGame is experienced in the casino, sportsbook, and iGaming industries. They can help you develop an awesome brand strategy, localize your website using international SEO, or even creating special events for your VIPs. WeGotGame focuses on matching messaging to your target audience so you attract the right customers to your business.
Services
Brand development and design

Marketing plan development

Content marketing

and localization

PR & media planning and buying

SEO

VIP travels
---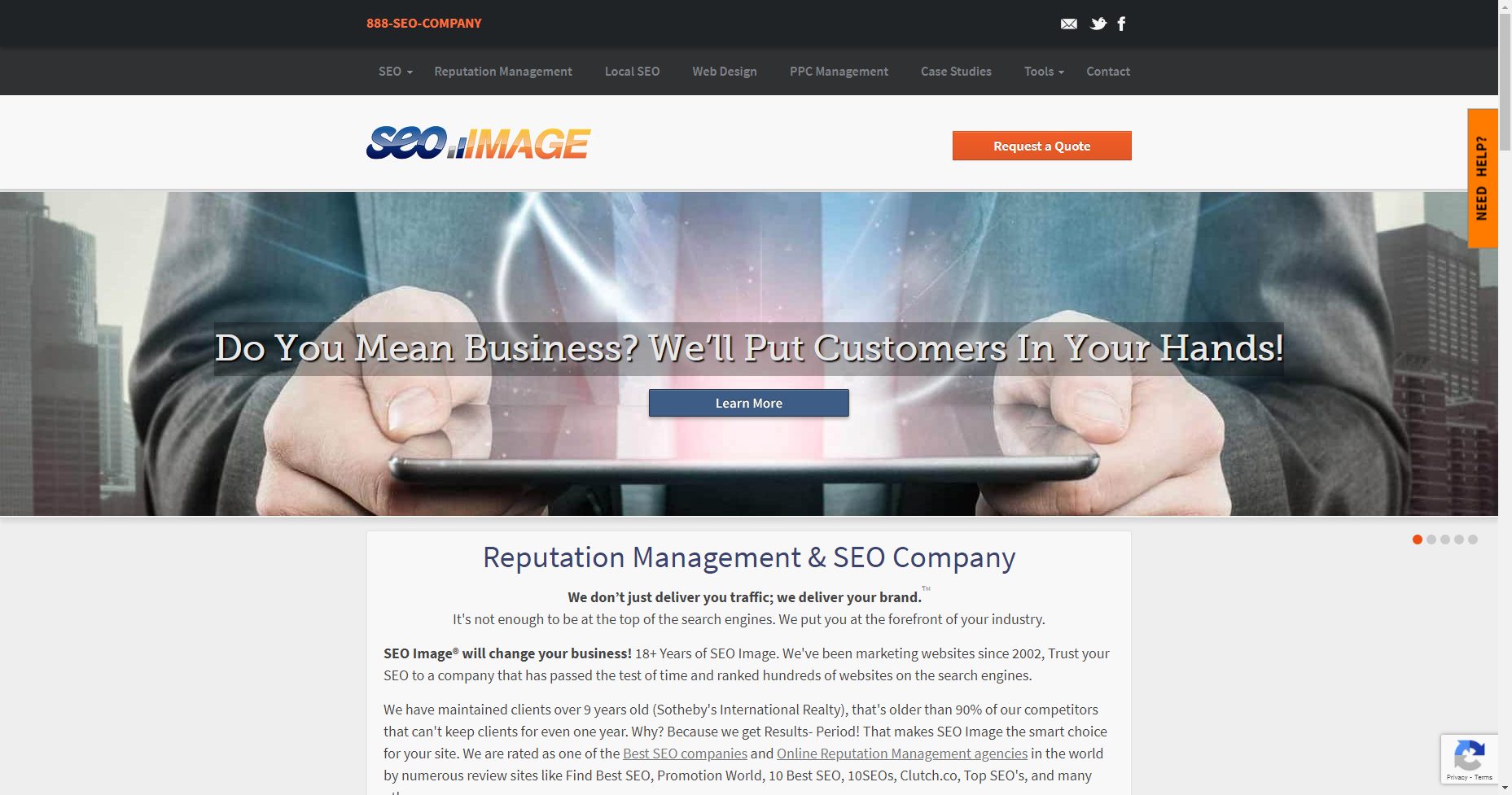 SEO Image has helped businesses build a strong online presence and maintain a positive online reputation since 2002. They manage marketing for several large brands like Canon and Sotheby's International Realty as well as smaller businesses. SEO Image has been rated a Top 10 SEO company on multiple lists since their inception and as a leader in SEO services have been featured in several online and TV news spots from The Wall Street Journal, NBC News, Inc. Magazine, and others.
They work with businesses of any size and modify their services to meet most budgets.
Services
Competitive SEO services

iGaming SEO services

Mobile casino SEO

Casino SEO audit
---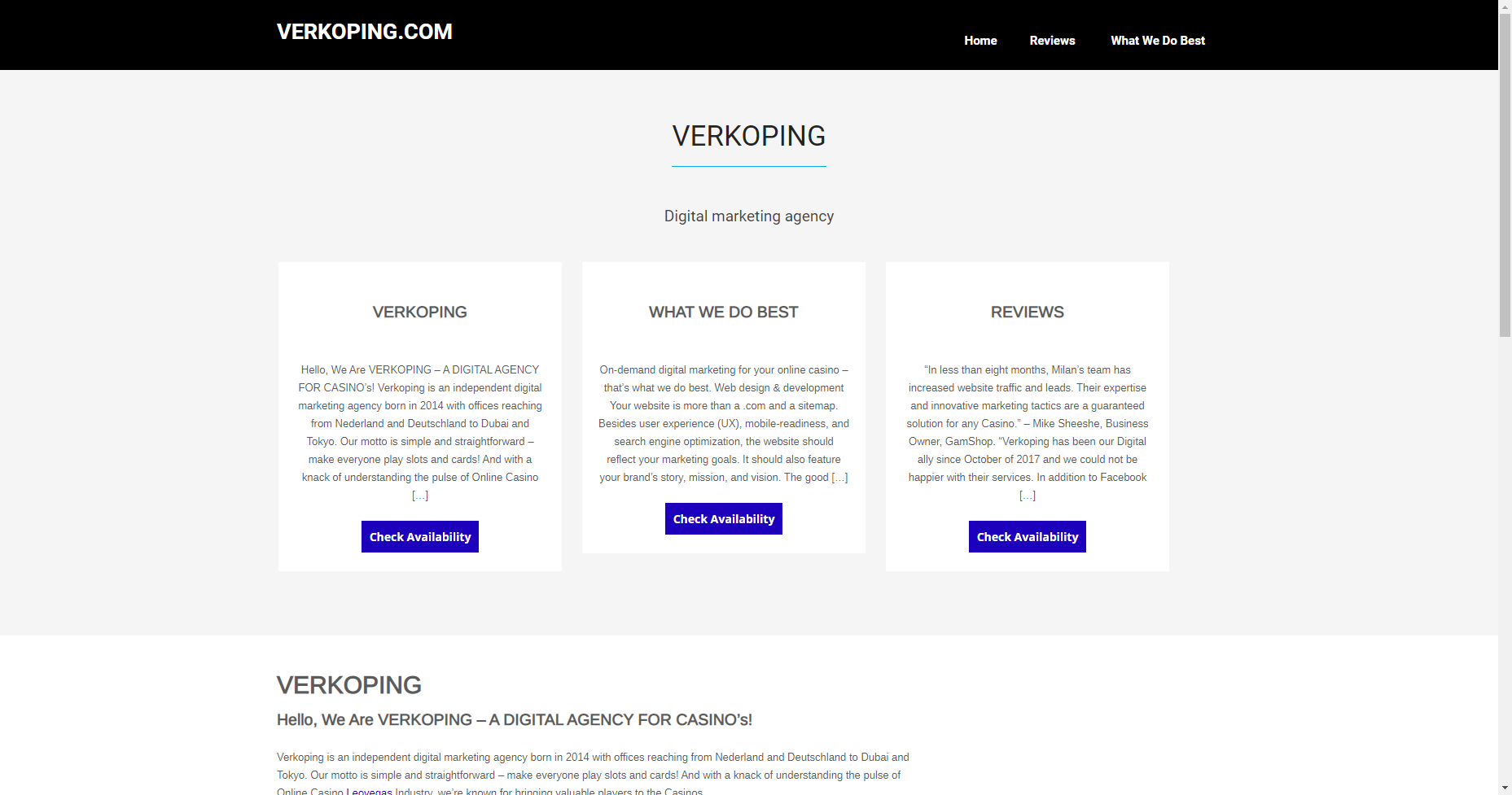 Verkoping an a digital marketing agency that got its start in 2014 and now has offices reaching from Dubai and Tokyo to Nederland and Deutschland. They've worked with more than 250 clients of all sizes and have generated close to 1 million leads using UI/UX, traffic-generating content, and other digital marketing strategies.
Services
Web design and development

Content marketing

Search engine optimization

PPC advertising

Social media marketing
---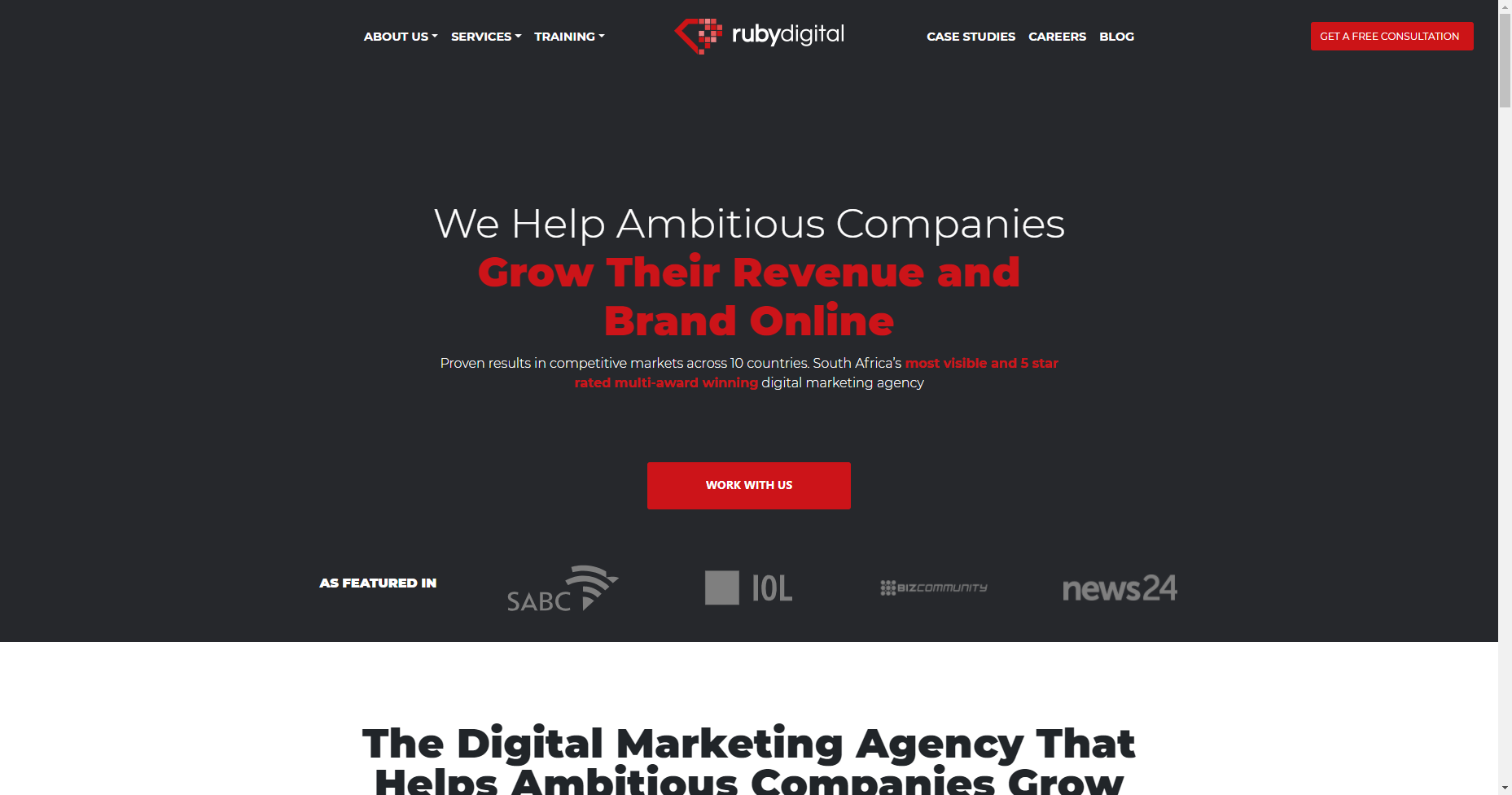 Justin Lester founded Ruby Digital, an award-winning digital marketing agency, in 2011 after successfully launching a couple of online startups. Lester created a team and dove head-first into the competitive iGaming industry to design cutting-edge marketing applications for one of the most successful performance-based marketing agencies in the world.
Ruby Digital focuses on driving sustainable, organic traffic to your iGaming site. From there, they help boost your conversion rates, turning more of your online traffic into regular players. Through the use of social media, content marketing, UX optimization, and targeted campaigns, Ruby Digital can help you attract new players and build a loyal fan base.
Services
SEO

Pay-per-click

Web design and development

Content marketing

Social media management

Google ads

eCommerce
---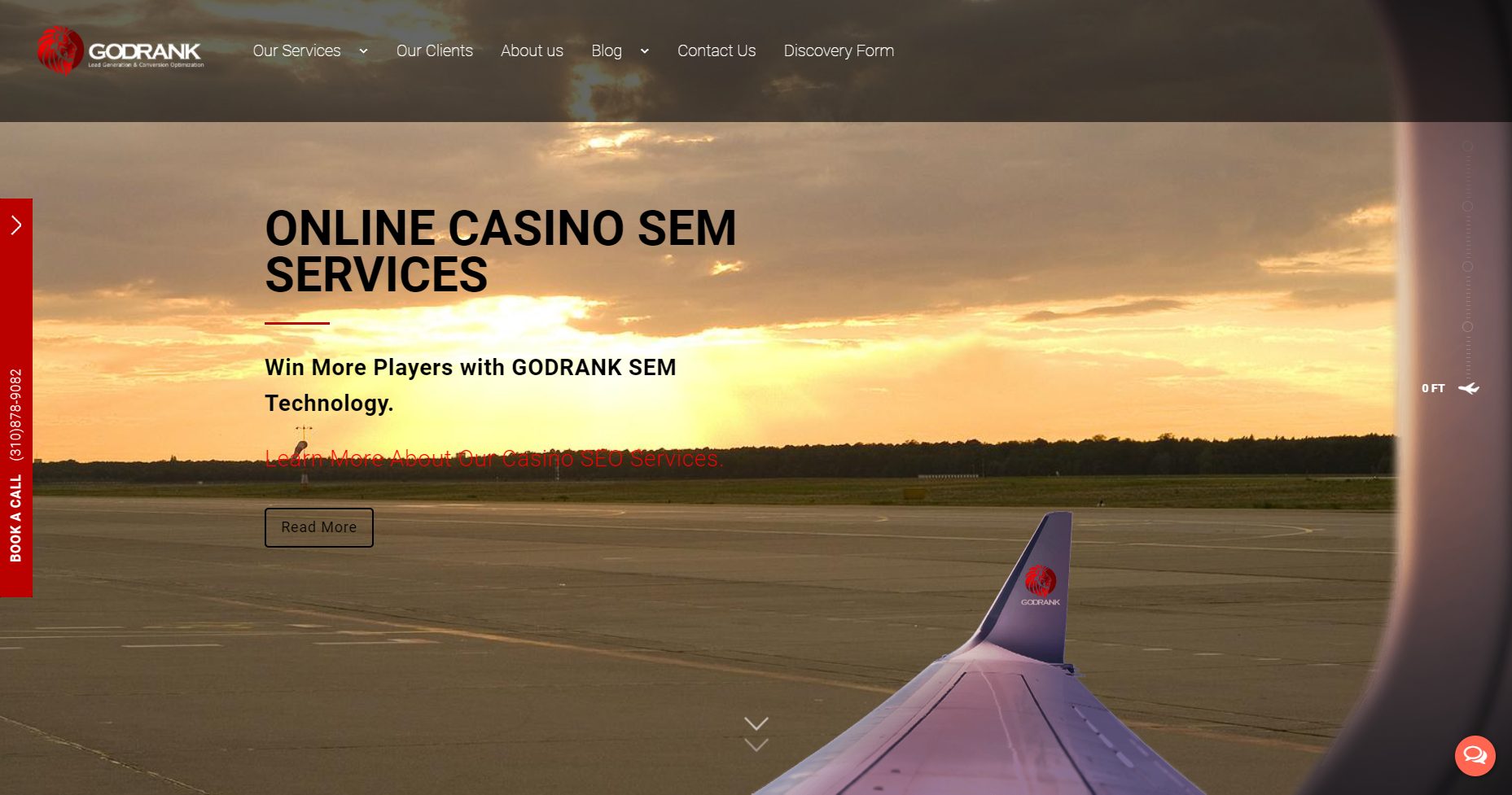 GODRANK is a high-end marketing agency that works to create and build online marketing plans for all sizes of business, from small local businesses to large corporate entities. They have access to a wealth of experts and industry insiders so their clients can get everything they need to generate leads and boost revenue. Their goal is to provide inexpensive lead generation services for local businesses throughout the world.
GODRANK uses a proprietary online gaming search engine optimization strategy to target the right audience for you so you can get the most from your marketing investment. They help you develop a solid marketing strategy to increase your share of the market, regardless of whether you run a gambling website or a mobile app.
Services
Lead generation

PPC services

SEO services

Web design services

Social media advertising services
GODRANK starts with a goal-setting consultation that they will use to define your SEO goals. From there, they prepare a plan of attack for your on-page SEO and linkbuilding needs using only white-hat SEO techniques.
---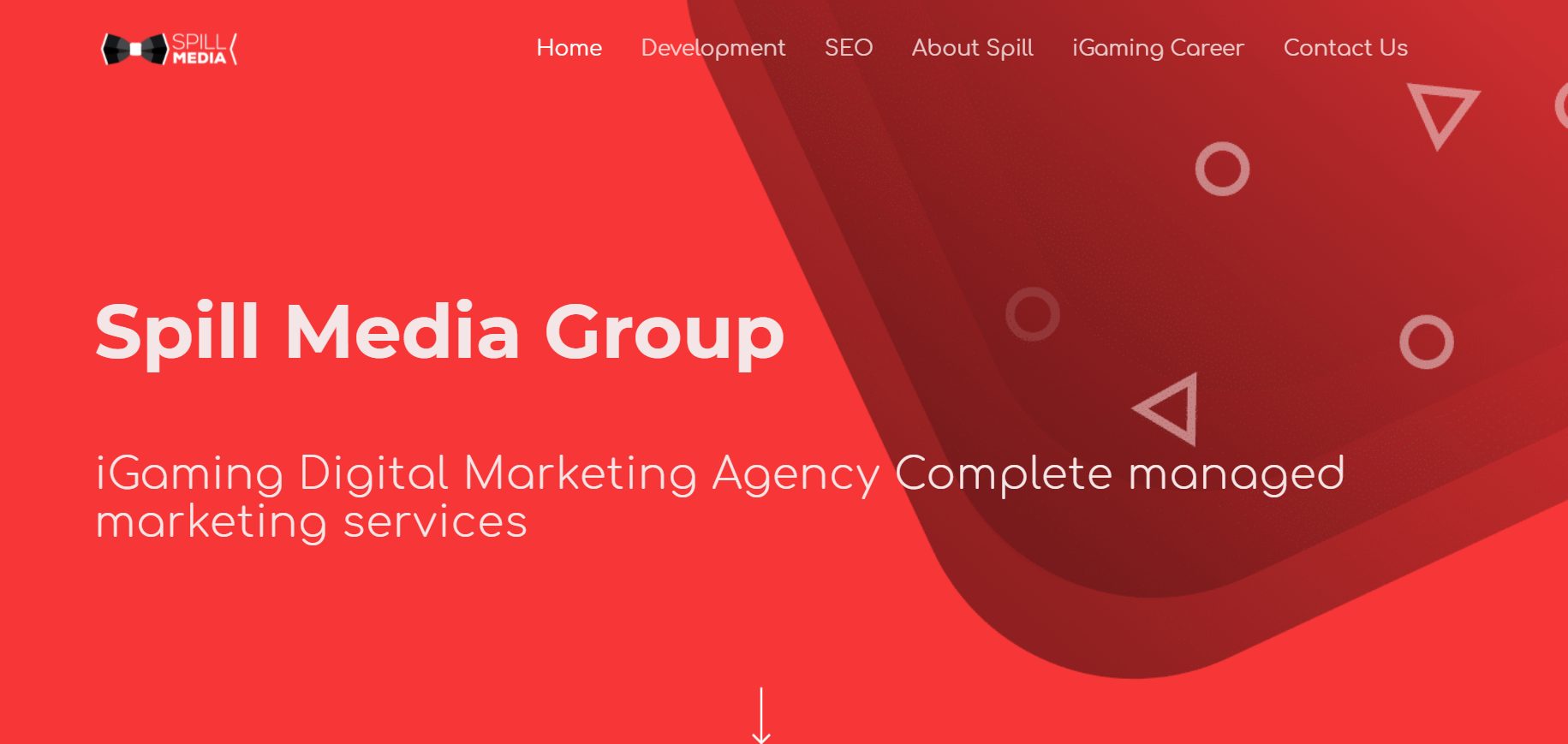 Spill Media Group offers complete managed marketing services for iGaming companies. They operate in the fast-growing technology hub of Tallinn, Estonia. 
The agency has extensive experience in iGaming SEO, extending to casino operators, sportsbooks, online slots, poker, lottery markets, financials, and more. They create bespoke strategies in accordance with your current position and long-term goals. 
Services:
iGaming SEO

iGaming Google AdWords

iGaming Social Media

Marketing Strategy

Web Development

Consulting
The agency carries out a 4-step process when completing a managed marketing services package:
They outline and craft a marketing plan, covering competitors, market size, legislation, and limitations

They design, develop, and deploy affiliate sites in your key market

They onboard marketing campaigns or a dedicated marketing team

They integrate and provide exclusive feature gaming content
Spill Media Group operates in a variety of merging and regulated markets. 
---
Netherlands-based iGaming.Agency has more than ten years of experience in iGaming marketing. Their staff of strategists, PPC specialists, and techies know how to upgrade your platform. Whether you're interested in CRO, PPC, SEO email, or licensing, they can advise you on setting your next step.
Services:
Business Analysis

PPC Marketing

Media Buying

SEO and Link Management

CRM Marketing

Affiliate Networking
The agency follows a four-step process with each client. They begin by analyzing. What do you require, and what have you got going already? They then start their strategy to create new traffic streams to your iGaming platform. Once they know what channels work for you, they expand their reach to the right channels to grow your player base. Finally, once all the channels are working well, iGaming.Agency focuses on optimizing them and deciding on options to reach even more players.
---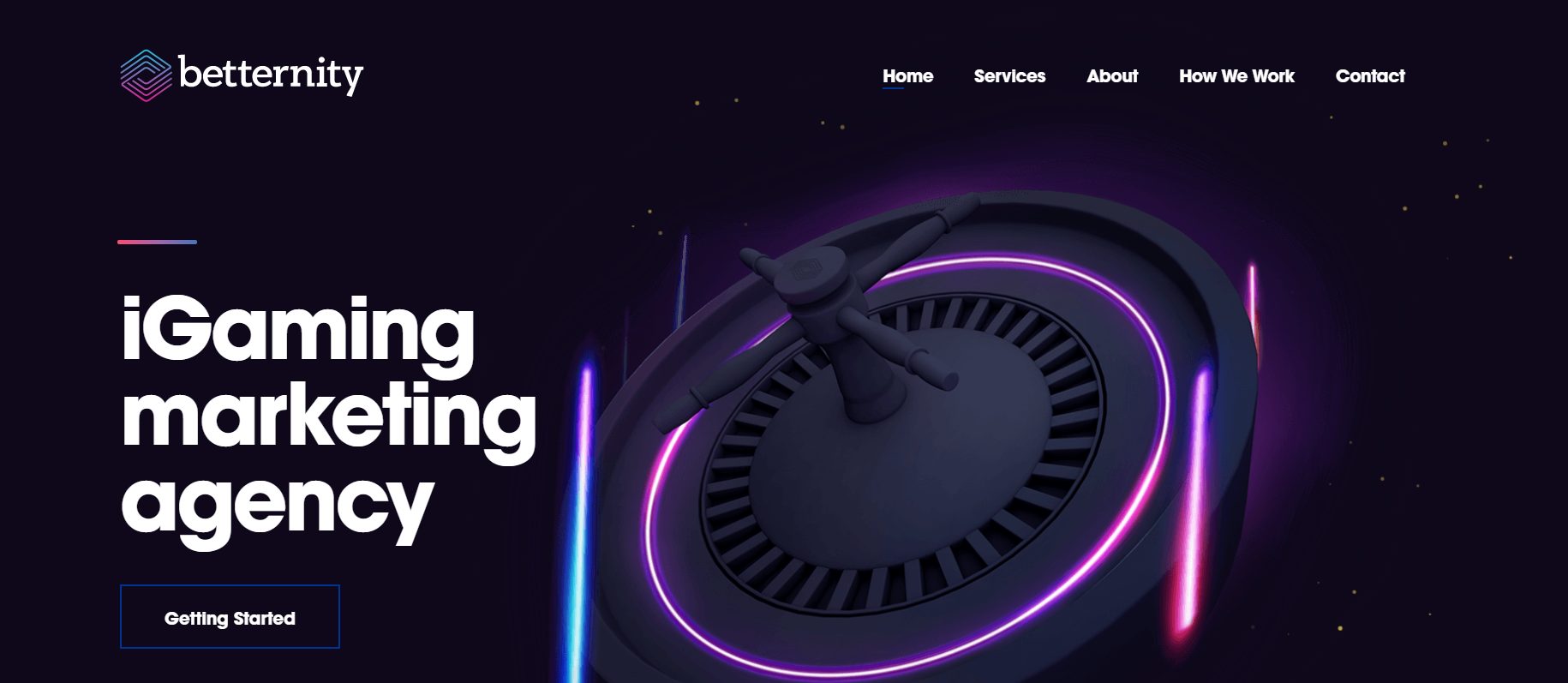 Betternity is an iGaming marketing agency that can provide all kinds of marketing solutions. They focus on both B2B and B2C services and develop winning strategies for all business situations. They state that the main goal that drives them forward is achieving excellent results. It's their motivation and inspiration.
The agency provides a full spectrum of marketing solutions for gambling companies. They are a team of professional specialists with superb all-around ideas to develop any iGaming business marketing from A to Z.
Services:
Strategy and Planning

Digital Marketing

Branding and Rebranding

Design and Concept

UX/UI

Landing Pages

Animation

Product Launch
The above list of services is merely a selection. If we listed them all, this post would simply be a collection of bullet points. Some of the other services that Betternity offer include SEO, SMM, content marketing, digital banners, retention and acquisition campaigns, email marketing, analytics and reporting, and more.
---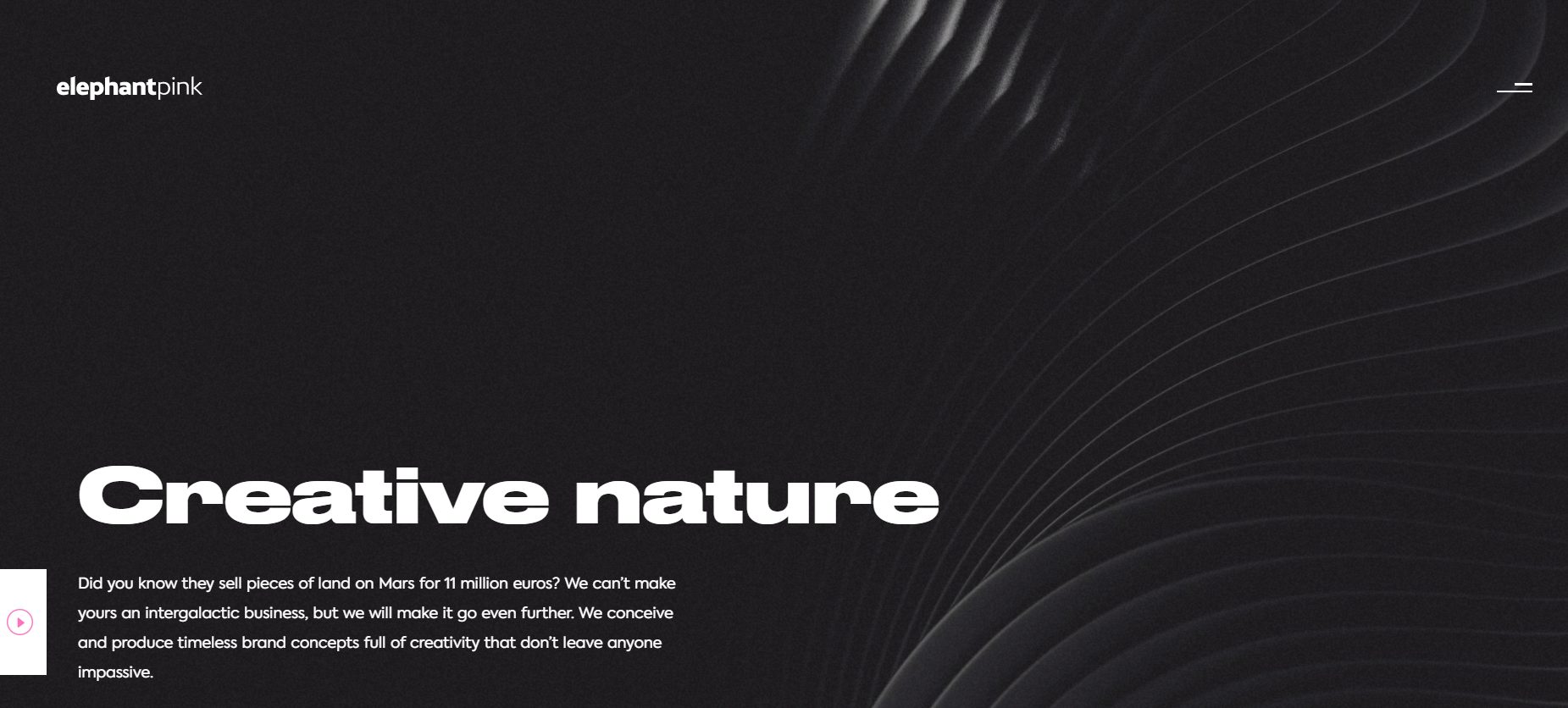 ElephantPink is a young and creative team founded in 2008 in Marbella, Spain. They provide marketing and advertising services for a wide range of clients, both national and international. iGaming is one of their primary services. 
ElephantPink acts as a marketing agency for casinos and betting houses. They understand how the gambling industry is shifting towards digital and new forms of entertainment. Therefore, they assist gambling companies in adapting to this new environment by differentiating themselves and meeting the needs of this new type of player.
Services:
iGaming

Music Production

Animation

Audiovisuals

Graphic design

Programming

UI/UX

Marketing
They cater to a variety of companies in the gambling industry. So, whether you're an operator or supplier, casino or sports betting, land-based or online, they can help you stand out in this highly competitive market.
---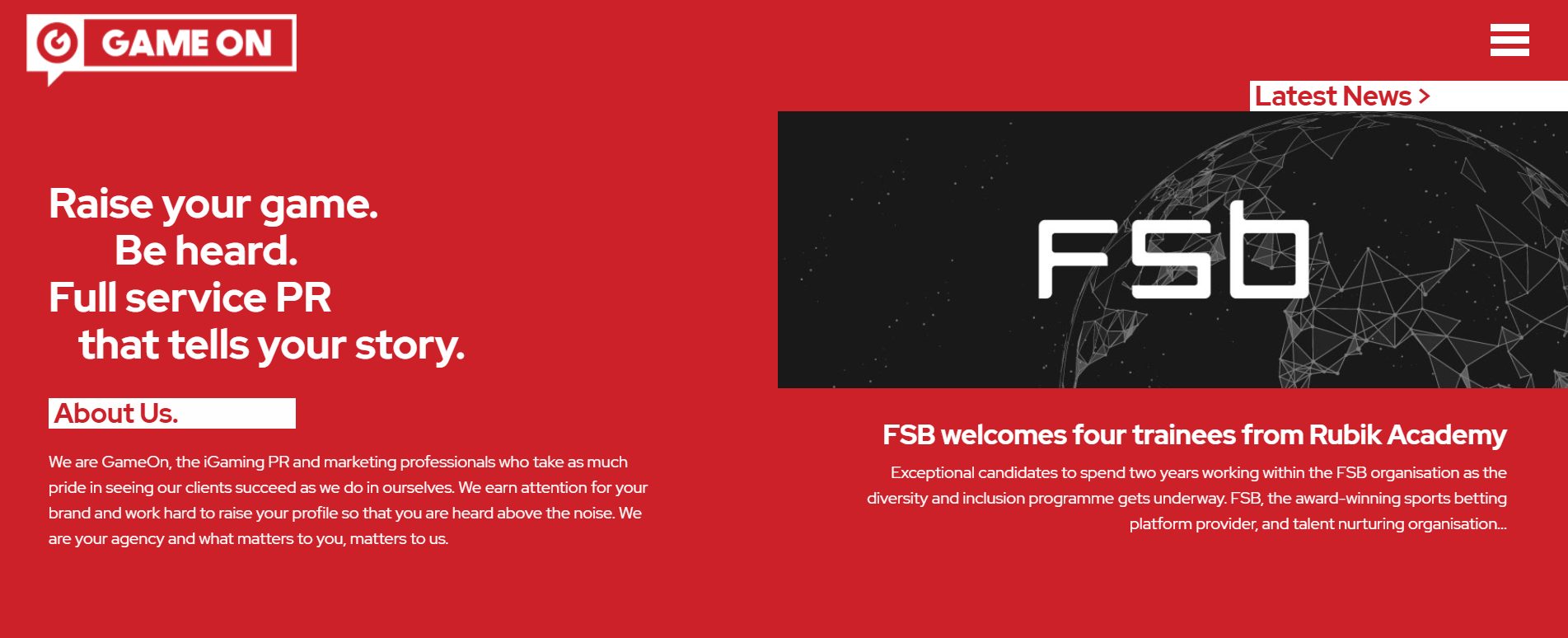 GameOn are iGaming PR and marketing professionals who take as much pride in seeing their clients succeed as they do in themselves. They earn attention for your brand and work hard to raise your profile so that people hear you above the noise. They create extraordinary stories through innovative writing, inventive PR, social interaction, and talented people.
Services:
Marketing & PR, including PR Campaigns, Online PR, Social Outreach Management, Event PR, and Media Buy-In

Creative, including Web Development, App Development, Social Media Content, and Event Publications & Displays

Content Marketing, including Copywriting, Infographics, Newsletters, and In-House Publications

Digital PR, including Online PR, Online Engagement, Social Strategy, and Video Publishing
GameOn listens to you. They believe you are the experts when it comes to your brand and products. They see it as their job to elevate and enhance your story because people engage with companies that have stories. They use proven digital PR and marketing strategies to build your profile and engage readers
---

Deep Agency is a full-suite branding and marketing agency. They will help bring your vision to life, transform it into a stunning brand, and communicate it to the world loud and clear. They can take your brand from the deep end to the top – from the concept stage to a ready product reaching millions of customers locally and globally, with no compromise. 
They have a long and impressive track record in creating, planning, and managing marketing strategies for a wide variety of clients, from small start-ups to multi-million-dollar enterprises. One of their specialties is iGaming. Deep has much expertise with the gambling industry and offers gambling SEO & Marketing Services for companies that want to rank #1 in this competitive field. 
Services:
Website Optimization

SEO & SMM

PPC & Media Buying

CRO

CRM

Sports Marketing

Graphic Design

Content

Logo & Branding
---
Choose the Best iGaming Marketing Agency
Online gambling has been around for more than 20 years but marketing for the iGaming industry is ever-changing. You need an iGaming marketing agency that can monitor changes to geographical regulatory changes, mergers and acquisitions of big-time industry players, and use up-to-date competitive intelligence to help your iGaming business stay at the top. Plus, with the development of new technologies like blockchain and virtual reality, it's important to find the right iGaming marketing agency to help you offer a vibrant and engaging UX and get out ahead of the curve.
While the iGaming industry is incredibly competitive, there's no need to struggle on your own to get high rankings in search engine results that will bring traffic to your site. Each of the best iGaming marketing agencies we've included on our list offers the digital marketing strategies you need to drive traffic, convert those visitors, and maintain your customer base.
Frequently Asked Questions
How can I drive organic traffic to my iGaming site?
A digital marketing agency can help you to drive sustainable, organic traffic to your iGaming site. You can, for example, check out Ruby Digital. They are an award-winning digital marketing agency that can help to increase your conversion rates and turn more of your online traffic into regular players. They can also help you to attract new players to grow a loyal fan base by means of social media, UX optimization, targeted campaigns and content marketing.
What are the advantages of working with an iGaming marketing agency?
An iGaming marketing agency can keep track of changes to geographical regulations as well as acquisitions and mergers of some of the most successful industry players. They can also help your iGaming site to remain competitive and offer an engaging user experience by using the latest competitive intelligence. To get the best return on your iGaming marketing, it is recommended that you should set aside 5-10% of your total marketing budget.
How does iGaming work?
iGaming refers to betting and gambling real money online and includes sports betting, poker and other card games. Though, it excludes casino-like games that do not require real money to play. Even if the app has in-app purchases but does not use real money, the app is not seen as iGaming. Online casinos make up the biggest share of the market with the most popular iGaming hubs based in Malta, Gibraltar and the United Kingdom.
How can I boost the SEO of my iGaming site?
You can work with an iGaming marketing agency such as SEO Image. They offer competitive SEO services that include iGaming SEO services, mobile casino SEO, and casino SEO audit. They have been rated as one of the top 10 SEO companies on various lists and have been mentioned in many online sources that include The Wall Street Journal, Inc. Magazine and NBC News.
Is Digital Fuel Marketing a good agency for iGaming marketing?
Digital Marketing Fuel boasts an excellent track record regarding attracting new customers for their clients and driving revenues online. As they are a full-service digital marketing agency, they offer everything you need for your online marketing strategy. Moreover, they offer real-time, event-led marketing as a 24/7 operation. They have also recruited experienced marketing experts specifically from the sports, betting and gaming industry who have worked in the marketing departments for leading global agencies and brands.