Instagram clearly sees the value of the influencers, its top performers, on its platform. Instagram is currently testing a new Creator Account profile, obviously targeted at its most active and influential users.
The Creator Account gives influencers specialized tools to manage their account. It gives them access to more detailed analytics than presently available and filters their direct messages.
Instagram product manager, Ashley Yuki, makes the social network's official view clear, according to The Hollywood Reporter: "[Creators are] an important part of our community… We want to make sure that Instagram is the best place, and the easiest place, to build fan communities and also build [creators'] personal brands."
---
Instagram Creator Accounts:
---
Currently, Influencers Pretend to be Businesses
Until now, Instagram's influencers and creators have had to designate themselves businesses to gain access to features that help them run their accounts at scale. We have previously written about the Benefits of an Instagram Business Profile (And How to Switch Over). However, as Yuki observes, Instagram's Business Accounts were not designed for influencers. They are just the best tools currently accessible to influencers. Instagram has recognized a glaring hole here and attempted to develop a solution to the problem.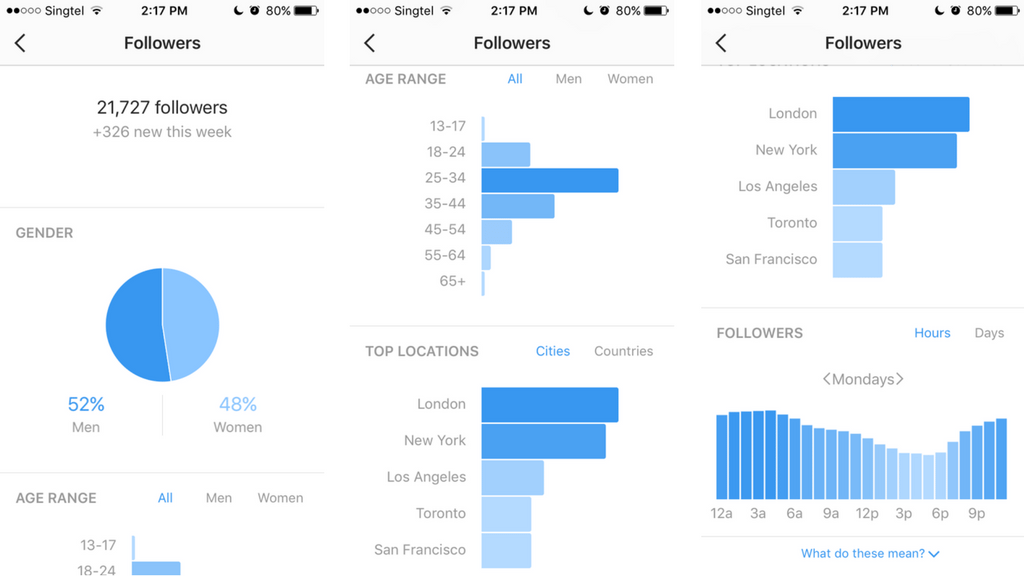 According to an Instagram spokesperson, "We've gotten feedback that existing tools around business profiles make it difficult to track creator follower growth and engagement over time and that existing business tools weren't designed with them in mind,"
It will be interesting to see if Instagram shifts some of the features currently connected to a Business profile to the new Creator Accounts. If they do, there will be little point in influencers and celebrities signing up as non-existent businesses, just so they can access features like improved analytics and the ability to add a price tag to feature posts.
---
Benefits to Influencers of the New Instagram Creator Accounts Being Trialled
Those testing the new Instagram Creator Accounts report that they now have access to a range of tools useful for a large-scale active Instagram user. These include:
Growth insights such as data around follows and unfollows

Direct messaging tools that allow users to filter notes from relevant people, e.g., they can filter notes from brand partners and friends. Creators will be able to rank their pending requests by relevance or time to make sure they don't miss important requests.

flexible labels that allow users to designate their preferred method of contact
The growth insights give influencers detailed data about changes to their account. These include statistics relating to daily and weekly changes in their follower numbers. This works across all parts of Instagram – their traditional feed, Stories, and even the new IGTV. This makes it easier for influencers to spot any spikes or troughs in their following, and help them understand the reason for any changes.
Kamiu Lee, CEO of Activate, believes, "More tools to access growth insights are going to be a huge win on the side of influencers if done right. By being able to easily see statistics around follower growth, content creators will be able to better pinpoint content that's resonating with viewers."
Influencers and other high profile Instagram users can easily feel overloaded by messages from people, many of which are "cold" and irrelevant to the influencer's daily dealings. The Creator Account being trialed includes high-quality filters that allow influencers to limit the types of people who can make direct contact with them on the platform. One possible negative of this, however, is that they will make it more difficult for businesses trying to find and make contact with influencers organically.
The changes give the celebrities of Instagram more control over their accounts.
---
Advantages to Brands of the New Features
While the primary aim of the new Instagram Creator Accounts currently being trialed appears to be mainly to make life easier for influencers, there will most probably be some positive flow-on effects for brands, too.
Ryan Detert of Influential believes that the increased availability of influencer statistics will help brands in their search for genuine influencers. He considers any move that lets creators share statistics with brands and lets those brands know what their audiences look will be is beneficial. He observed that currently, any unverified influencers are only able to share data, such as engagement with Instagram Stories, using screenshots.
The new labels will make it easier for influencers to provide contact information. Brands may well find it easier to contact influencers, at least those who have indicated they are conducive to working with brands.
---
Possible Purpose for Instagram Testing Creator Accounts
Scott Guthrie has a more cynical view of why Instagram is looking at introducing these new capabilities for influencers. He believes that advertising revenue plays a significant role in the move. As revenue falls in other parts of the Facebook empire, Guthrie believes there will be more emphasis on Instagram bringing in advertising revenue.
Currently, Instagram accounts for about 15% of Facebook's $13 billion ad revenue. According to Andy Hargreaves, a research analyst with KeyBanc Capital Markets, Instagram is likely to grow to about 30% of Facebook's ad revenue in two years, and nearly 70% of the company's new revenue by 2020.
Guthrie has noticed that the new Instagram Paid Partnership has resulted in engagement rates plummeting by 32% on average. He believes that these new Creator Accounts are preparing the ground for the acceptance of content promoted by advertising, to make up for the loss in engagement.
He does balance this view by pointing out that the improved analytics will make it more transparent for influencers as to which content works, and therefore they can focus more on sharing quality influencer content, instead of some of the pseudo-adverting they share now.
---
Creator Accounts are only Beta Currently
Instagram clearly wants to test these features well before they make them available to all of its power users. They invited a small, select group of beta testers to trial the new features, and will undoubtedly listen to their feedback before making Creator Accounts more widely available.
Instagram's Ashley Yuki has signposted that these are only likely to be the first set of specialized features made available for Creator Accounts. Who knows, before long Instagram may reward its influencers in the same way as Twitter's Verified users, YouTube's verified channels, Twitch's Partners, and even the crown-awarding Tik Tok (Musical.ly).
One thing is clear, however. We are unlikely to see these features made available to everyday Instagram users. They will most likely remain the privilege of those users beyond a certain threshold of followers, i.e., they will become the tools of genuine Instagram influencers.
Expect an announcement from Instagram later this year regarding when (or if) Creator Accounts permanently become a reward for Instagram influencers.