On several occasions over recent years, we have written about the potential of Musical.ly for influencer media marketing. Musical.ly is now TikTok, having combined with an existing social media network of that name. However, the potential for triumphant influencer marketing success is still high. Many top influencer marketing agencies have recognized this and include TikTok in the collection of social networks with which they work. Here are over 25 marketing agencies that advertise TikTok marketing amongst the services that they offer.
---
Top TikTok Marketing Agencies: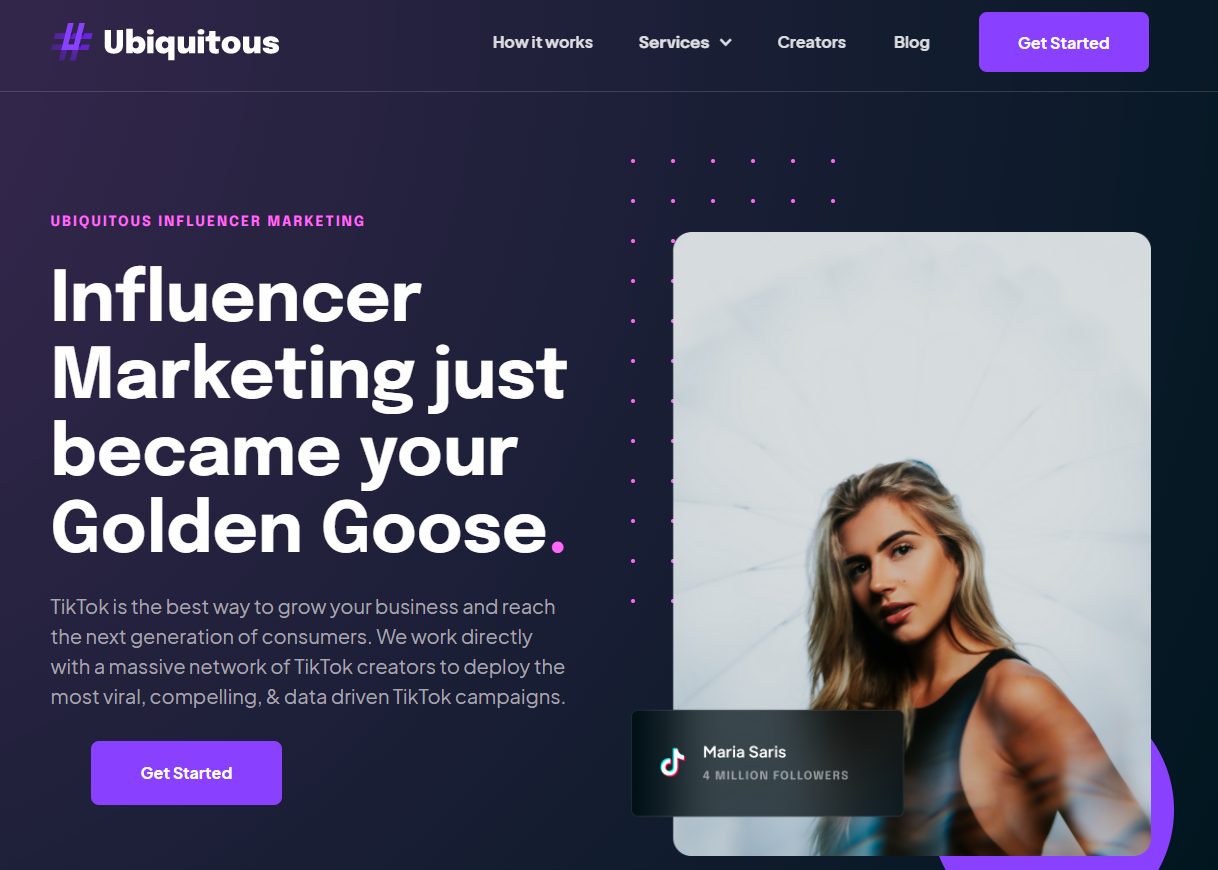 Launched in 2021, Ubiquitous quickly rose up the ranks and has now become one of the top TikTok marketing agencies. It has built a network of thousands of creators and influencers, with a total reach of over 2.5 billion followers. Within its first six months of operations, it successfully managed millions of dollars in ad spend for over 250 brands including Disney, Netflix, and Amazon.
The swift success of Ubiquitous can be credited to its team of influencers, social media professionals, software developers, and marketing executives. The expertise of every member in the group has enabled the company to deliver data-driven solutions on a technologically-advanced platform. The founder and CEO, Alex Elsea, is widely experienced in managing marketing campaigns and collaborating with both brands and influencers on TikTok.
Ubiquitous can help you grow your brand on TikTok through campaigns that go viral. They offer end-to-end campaign management, from planning to execution to optimization. They also provide full creative services, content creation, data analytics, and influencer contracting.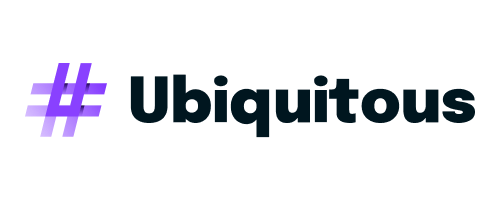 Ubiquitous is the first tech-driven, managed marketplace that unlocks cross-platform influencer marketing for brands and creators, specifically the complex channel that is TikTok, by fully automating ...
---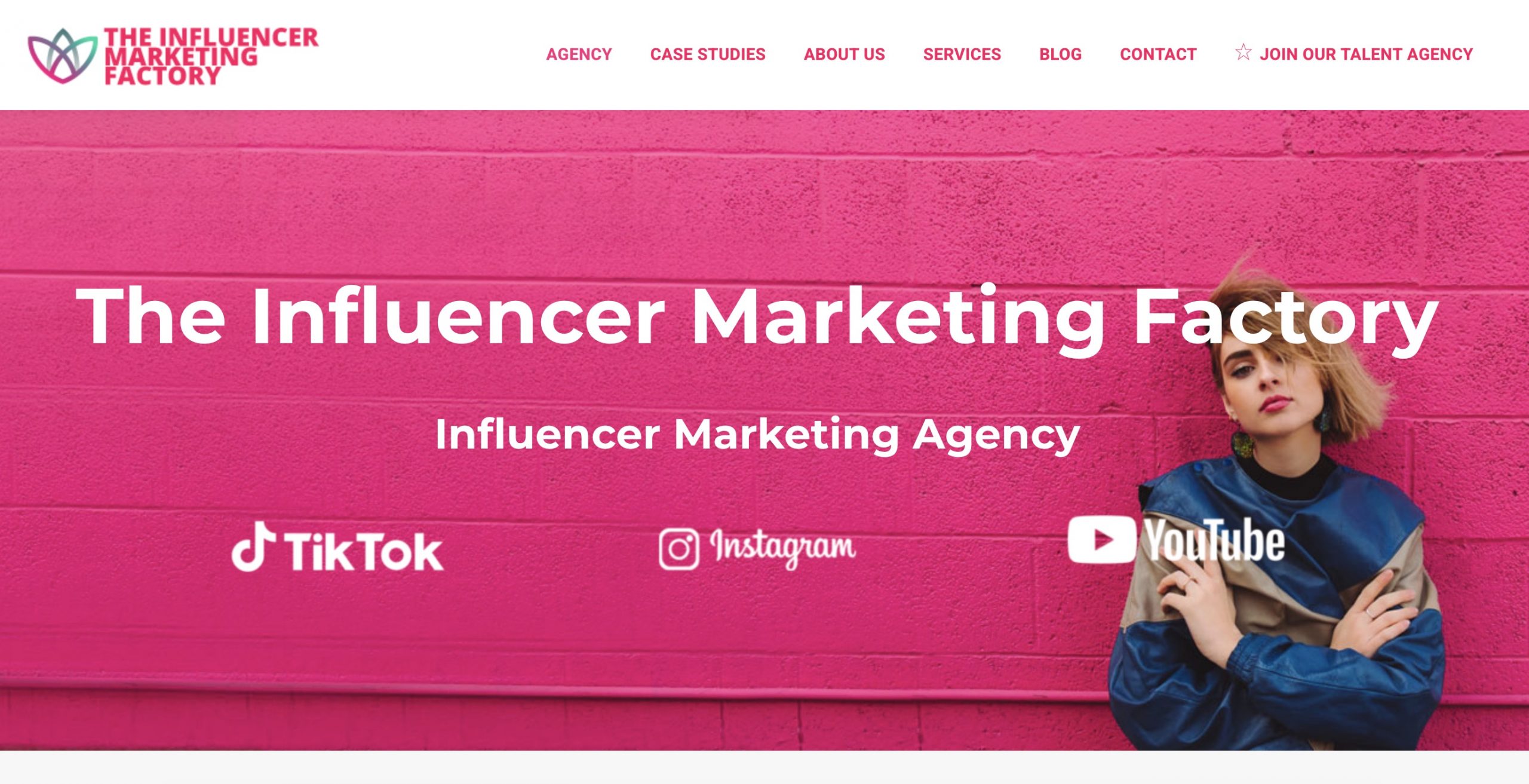 The Influencer Marketing Factory states on its website that it "focuses on TikTok as one of the main core social media channels with amazing ROI and results." It believes this because TikTok is the most downloaded social app ever, and because of the viral power of trendy videos generated by a younger generation, compared to other sites like YouTube and Instagram.
The Influencer Marketing Factory acts both as an influencer marketing agency and as a source for industry education. In its agency role, it covers Instagram, YouTube, and Twitch, as well as TikTok, i.e., the youth-focused visual channels.
They begin concentrating on your target audience, looking at both your current and potential customers. Once they have determined the look of your target audience (assuming that it matches the TikTok general demographic) they then match your audience with relevant influencers on TikTok.
The Influencer Marketing Factory then work with the influencers to create the best content for your target audience. The selected TikTok influencers create trendy and viral videos to generate high awareness for your product or service. The Influencer Marketing Factory then tracks every heart and comment to create an extensive report at the campaign's end.

The Influencer Marketing Factory is a global full-service influencer marketing agency that helps brands engage with Gen Z and Millennials audiences on TikTok, YouTube and Instagram....
---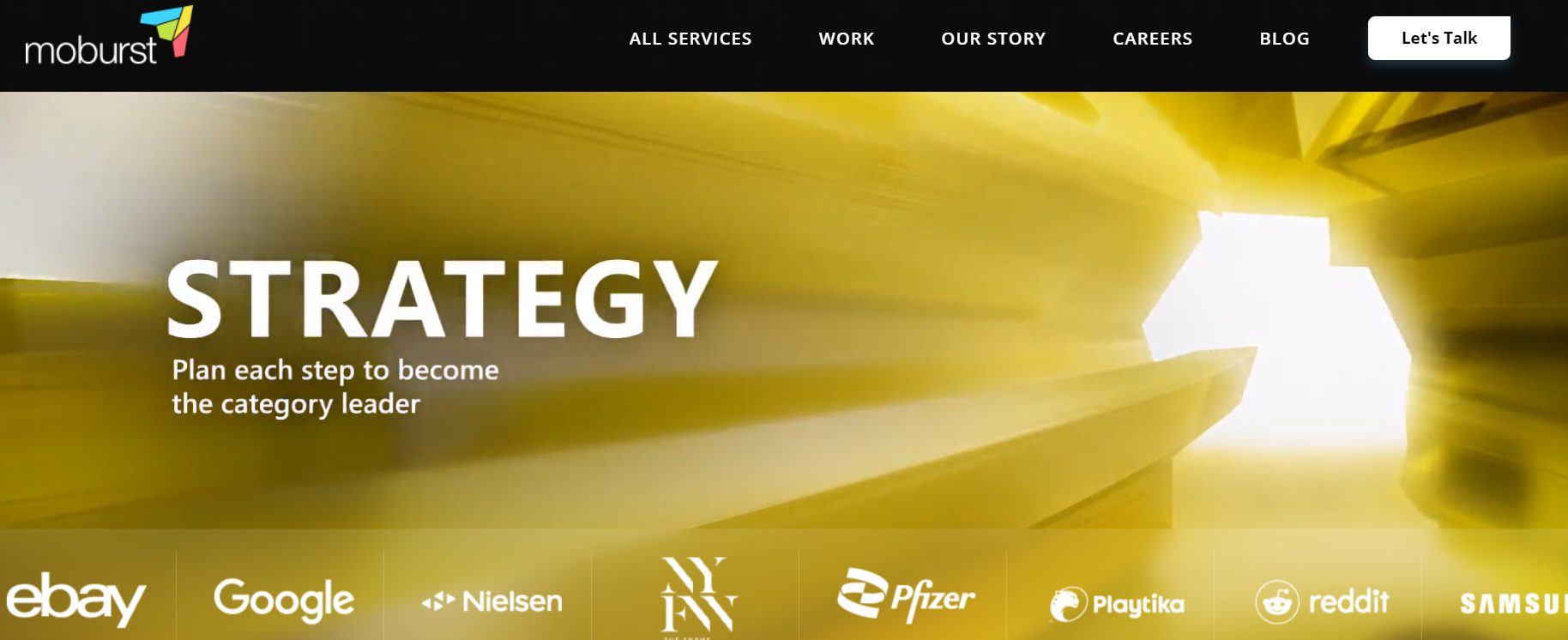 Founded in 2013, Moburst offers a long list of services that include influencer marketing, social search, and social media management. They have a team of experts and strategists that will create briefs, take care of reporting, and everything in between. 
Not only do they have a powerful pool of influencers across various product categories, but they also have the data to help you identify the best influencers for your brand, its goals, and product. Recently, they also added a network of more than 400 creators (or as they've affectionately dubbed them – "Army of Creators"). While these creators won't post the content on their own TikTok channel but rather on your brand's account, these creators are experts at creating authentic content for TikTok. They have an intimate understanding of TikTok's nuances and best practices. 
So, not only can you take advantage of influencer marketing, but also leverage Moburst's network of creators to supplement your content. This way, you can lower the costs as you don't have to pay for the number of followers and repurpose content created by TikTok influencers.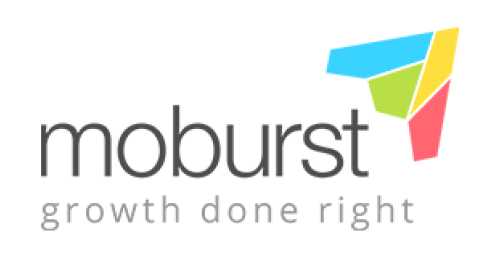 Harness the power of influencers to achieve your growth goals with Moburst, a leading global performance influencer marketing agency that helps brands over-achieve their goals and become category lead...
---
Founded in 2011, Sociallyin is a social media marketing agency that focuses on all things social media, as their name aptly suggests. They're headquartered in Atlanta, Georgia, but also have offices in Los Angeles and Alabama. In just a single year, they've managed more than $6 million in ad budget for their clients across various industries. 
By embracing innovation, incorporating online trends, and partnering with top creative talent, they've helped global brands like Toyota to stay ahead of their competition and create long-term connections with their audience. While they've helped clients to receive impressive results, their strategy is pretty simple. Everything starts with research and development. This way, they can gain a clear understanding of all aspects of your business and create a unique social package that will be relevant to the identity of your brand.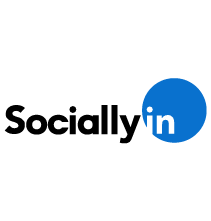 SociallyIn offers creative content tailored to each business, offering influencer marketing, social media solutions, social media advertising & more....
---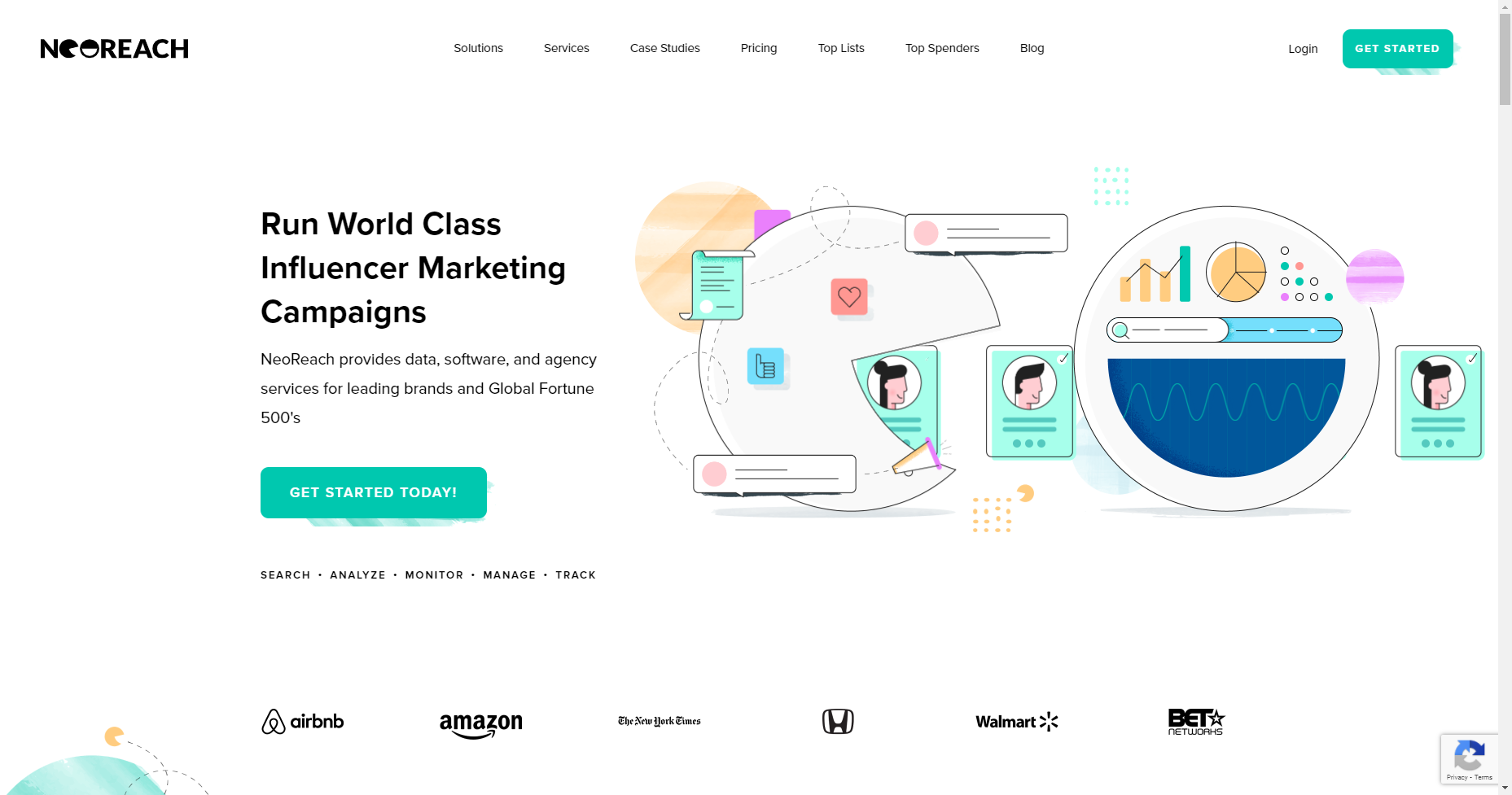 Neoreach operates both as an influencer platform and as a full-service influencer agency. It devises strategies for its clients using multiple data sources. Neoreach adapts its strategies to reflect the differences between channels, including TikTok.
Neoreach manages the entire influencer campaign process. Steps include campaign strategy and direction, creative brief development, influencer sourcing and scheduling, influencer contracts and negotiation content licensing and compliance, influencer payments, and detailed reporting and insights. They maintain ongoing relationships for future activations.
One of Neoreach's TikTok customers is Netflix. They decided they wanted to take their influencer marketing efforts to TikTok for the third season of Cobra Kai. Netflix sought creators that would reach a wide variety of audiences and take their creative content to the next level. Neoreach's team has built a comprehensive database, Tikscore, to monitor the fastest growing TikTokers. Neoreach used Tikscore to activate a range of distinct creators on TikTok for the Netflix campaign. TikTok created the interactive Cobra Kai Chop filter for Netflix. Each influencer activated paired the hashtag #CobraKaiChop with their own creative spin on the filter. The campaign achieved over 2.8 million views and helped spike #CobraKaiChop views by over 500 million in the days after original content went live.

NeoReach creates world-class original influencer campaigns for leading brands and Global Fortune 500 companies. Founded in 2013 and managing over $250 million dollars in influencer spend to-date, thei...
---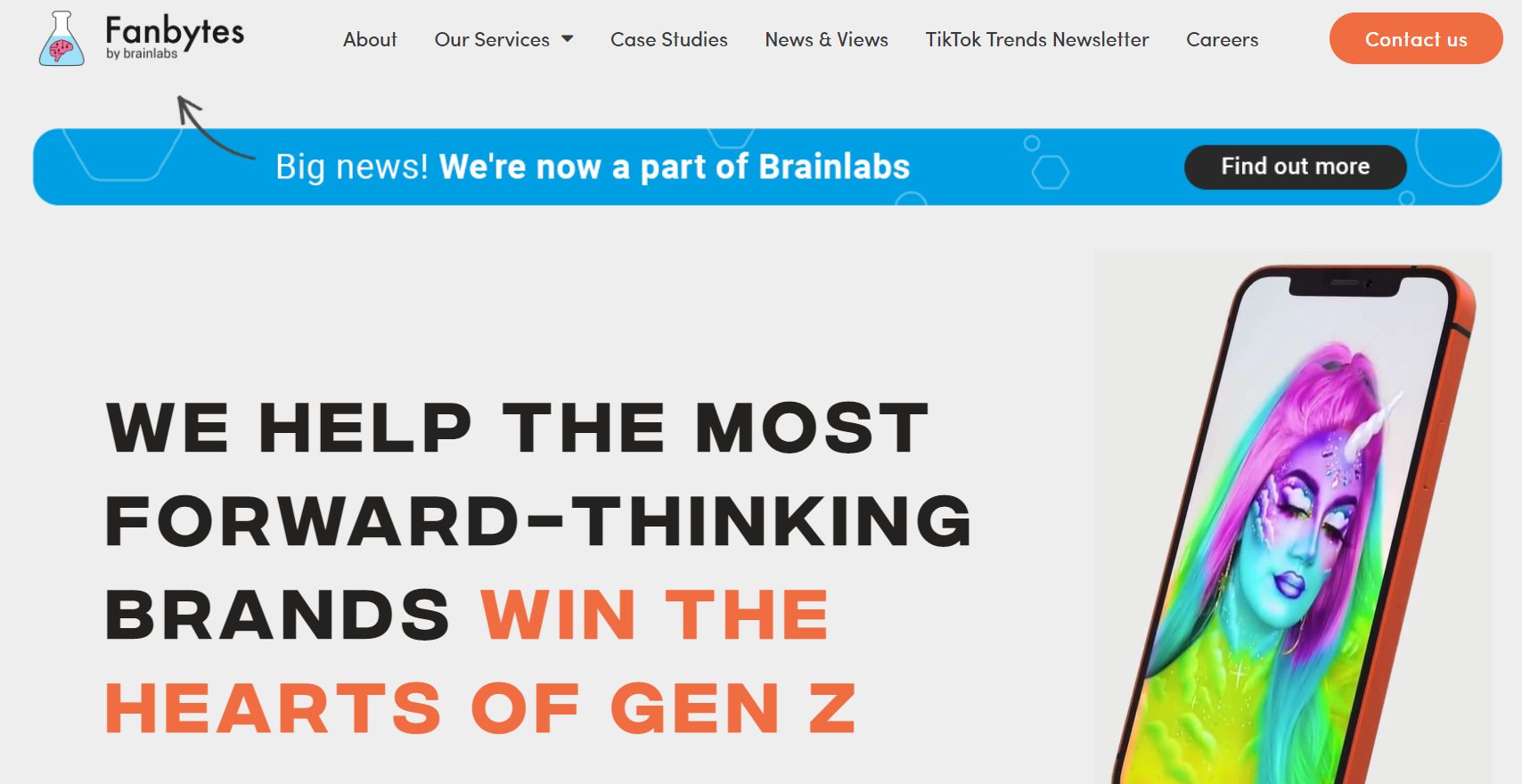 Fanbytes is the worlds largest Tiktok influencer network helping brands like Warner, Atlantic and Universal reach younger audience on Tiktok – and with a staff made up of millennials and Gen Z, they fit the bill
Their Gen Z expertise has seen them get investment from the Kamani family -the founders of Boohoo and Pretty Little Thing which is proof of their knowledge of reaching younger audiences. They closely work with global brands to develop campaigns using their expertise of running over 100 Tiktok influencer campaigns.
Whether it's duet chains, transition challenges or meme style content on Tiktok, their knowledge of what works on Tiktok has seen them run viral campaigns such as a Major Lazer campaign which hit the Tiktok trending page and over 50,000 videos created around the song. Most importantly, they're so confident in their knowledge and expertise on Tiktok that they guarantee results and engagement for every campaign they run.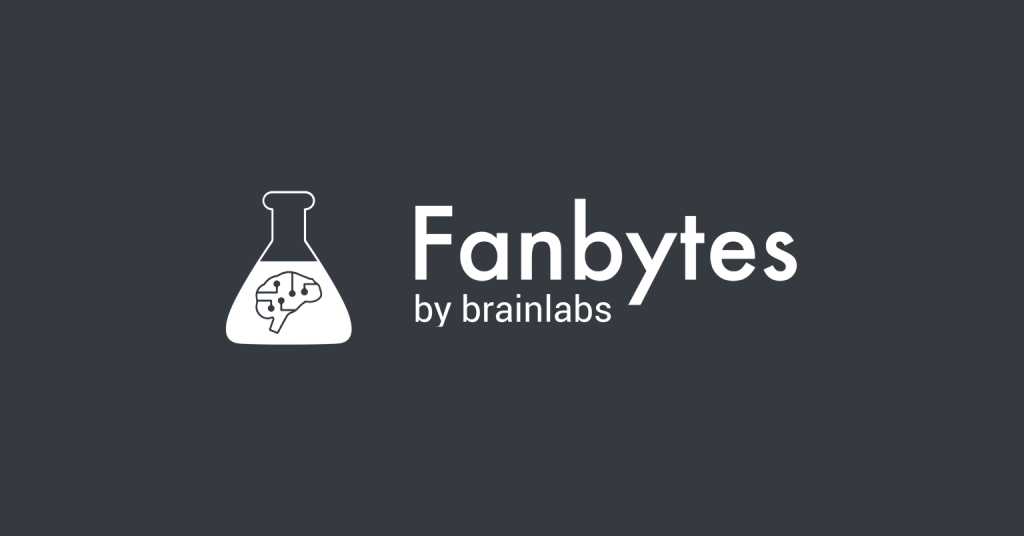 Key Features: Influencer Marketplace, Campaign Management,
Channels: Snapchat, Instagram Stories, TikTok
---
Viral Nation organizes influencer marketing for their clients across all social platforms, across all categories, and across all levels of influencers and campaigns. They use a six-step full-service process:
Influencer campaign strategy

Influencer sourcing and contracting

Content creation and scheduling

Content goes live

Measure and track

Optimize
Viral Nation makes a point of including category exclusivity and content licensing in all their campaigns.
They do recognize the realities of working on social media for their social campaigns. They believe it is essential in an influencer marketing campaign to add paid boosting to reach the entire potential influencer audiences. Social platforms have made it harder and harder for influencers to reach their entire audience organically.
They also see that White Listing paid social ads from an influencer's profile accelerates credibility and overall audience resonation. On average, ads that appear from an influencer's channel perform 7X better than from a brand's owned channel.
Viral Nation's team can also retarget influencer ads towards specific geographic and demographic regions to reach potential consumers within the brand target audience. Through a landing page, they can also retarget interested customers as a result of the campaign.
Viral Nation also believes in the value of experiential marketing. Influencers often promote, attend, or even broadcast experiential events.

Viral Nation is a global digital and social agency group driving growth and connection through performance and innovation. ...
---

Based in London, House of Marketers describe themselves as a "success-driven TikTok marketing agency". Their mission is simple – to grow brands with TikTok ads and influencers. 
Unlike other agencies that focus on various social media platforms, House of Marketers makes TikTok their main focus. Not only do they specialize in TikTok, but their agency was also created by early TikTok partners and employees. So, while they've been in business for only two years, they really know the platform and its unique features inside out making them one of the best partners for leveraging the platform.  
From developing a marketing strategy to selecting influencers to reporting, they can help you with all stages involved in launching your campaign. Using their unique six-step approach, their team will make sure that the influencers who you sign on fit your brand and audience and offer impressive engagement rates. Not only can they help you to inspire more engagement, but their TikTok influencer campaigns can also help you to drive more traffic or improve your brand's conversion rates.
In addition to influencer campaigns, they can also help you with TikTok ad content creation and managing your paid ads. Their team of TikTok marketing experts will take care of managing the ad creation process and optimizing your ads.

House of Marketers is the #1 TikTok-focused agency for Influencer Marketing, Paid Media, Content Creation, and Growing Business Profiles on TikTok. We specialize in helping Mobile Apps and Brands quic...
---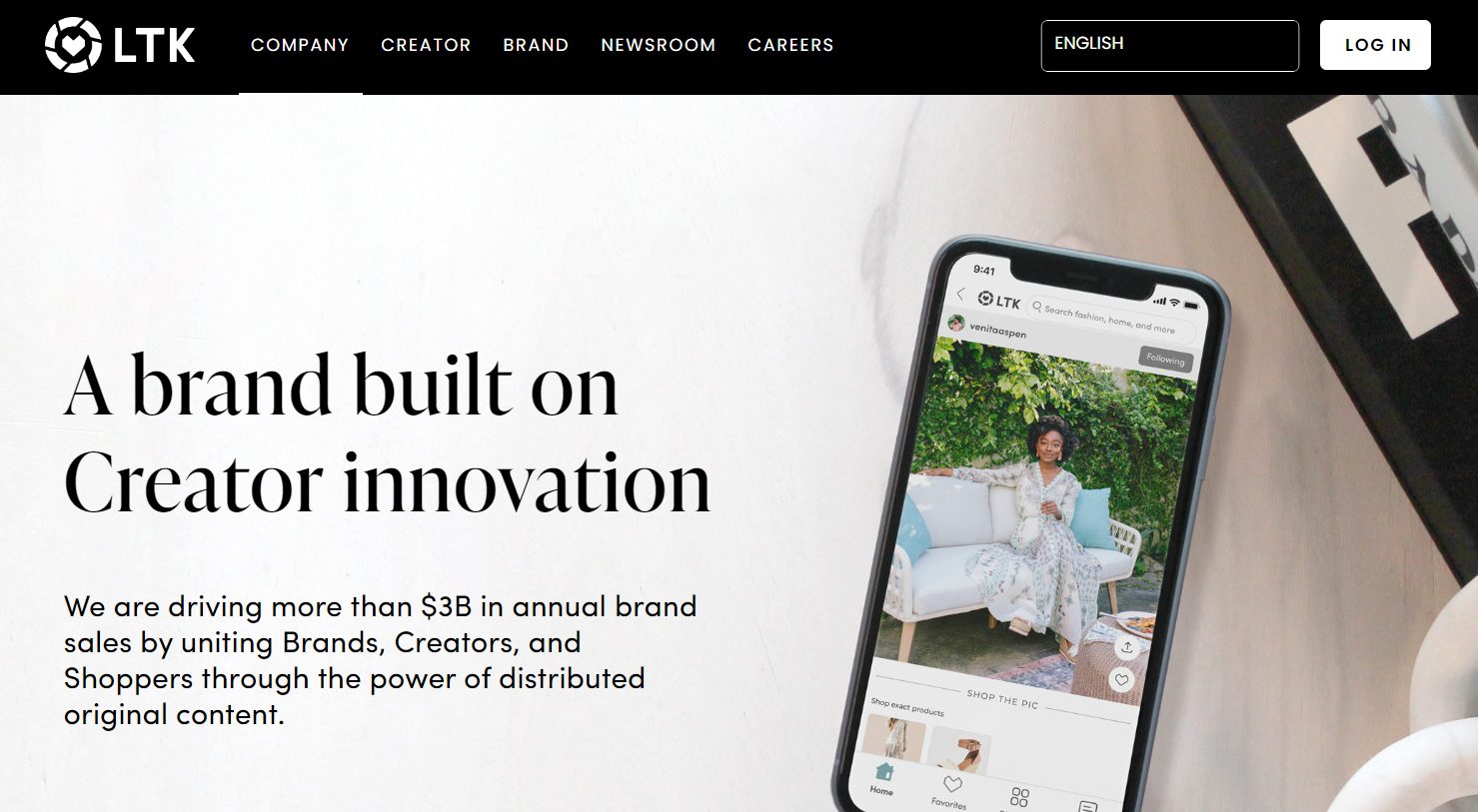 Founded in 2011, LTK offers services and features to both TikTok influencers and brands looking to launch an influencer marketing campaign on the channel. Thanks to their big pool of brands and intuitive tools, creators with a public social media profile can discover new collaboration opportunities and create shoppable links easily. Not only will LTK help brands to connect with the right TikTok creators, but they can also rest assured knowing that LTK can help them to reach the right crowd too. 
All in all, they're one of the best influencer marketing agencies to turn to if you have a product in a lifestyle category that you want to market via TikTok. For instance, they helped Urban Decay, a global cosmetic and beauty brand to introduce a new product. For this campaign, a group of curated LTK TikTok influencers were tasked to create fun, short-form video tutorials. The results: more than 6.7 million views and 470,000 total engagements with a 25% engagement rate.

LTK is the most successful influencer network that drives billions in brand purchases from the world's largest curated creator community. LTK was founded by a creator to give creators a significan...
---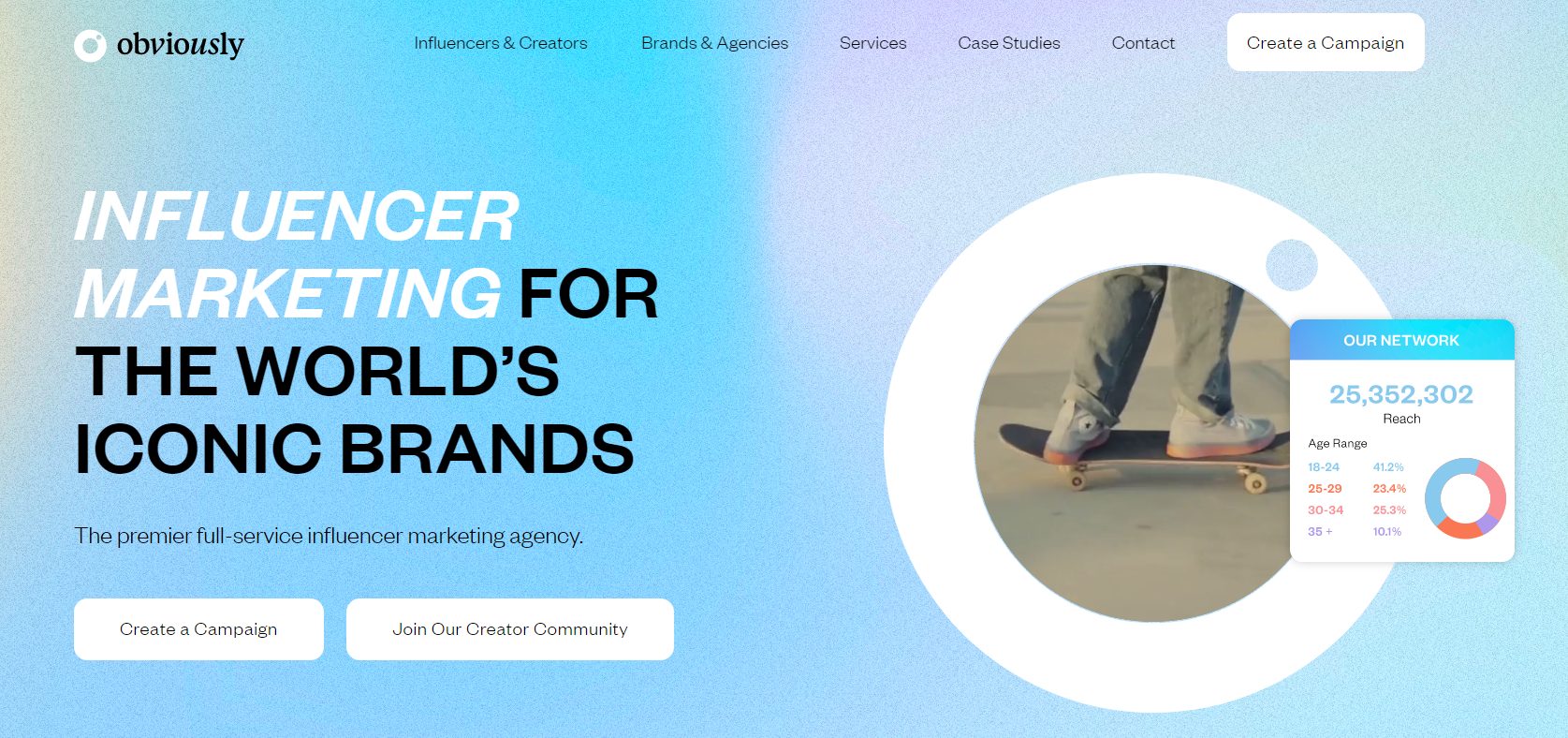 Obviously is a full-service influencer marketing agency that works with brands and influencers across most social networks, including TikTok. They tailor each campaign to meet the business' needs. They handle all aspects of influencer marketing, offering a full white-glove service for companies that want somebody to help them with their influencer campaigns.
The experts at Obviously have an in-depth understanding of the social media landscape. They will guide you towards the perfect channel for your brand, and make sure you get the most of your influencer campaign. If your brand targets a young audience (with a female bias), then TikTok could well be a perfect fit for your influencer marketing. Obviously will advise you of this, and help you find the ideal influencers for your campaign.
They can manage your network through every step of your campaign, from identifying influencers to managing relationships, to re-engagement.  Obviously alerts influencers when their products have arrived, offers advice on content, and screens posts for quality.
When an influencer has concerns during a campaign, Obviously manages them quickly and positively, keeping them happy and the brand free from stress.


Obviously is the leading influencer marketing agency for Fortune 500 companies. We specialize in providing cutting-edge strategy and world-class service, no matter the complexity or scale of a campaig...
---
Since The Shelf was launched a decade ago, a lot has changed. It initially started out as a sale-alert app, "The Shopping Elf", which was then shortened to Shelf. A year later, they rebuilt the platform to become an influencer discovery engine and decided to keep the name. 
Nowadays, they describe themselves as a full-service influencer marketing agency that runs unicorn influencer campaigns that are shaped by data-driven insights. Their team of creatives, analysts, and strategists partner with influencers to create campaigns from start to finish. They'll help you to find the best person to bring their storytelling-style creative concept to life. For example, they worked with 18 influencers to create a campaign for Sweet Defeat that ran across multiple platforms, including TikTok. One influencer's TikTok received more than 24,000 views!
However, you don't have to take their word for it. Their clients also have complete transparency into their real-time data via their own campaign monitoring dashboard. 

The Shelf is an industry-leading, full-service influencer marketing agency that designs, executes, and optimizes data-driven campaigns from start to finish. With a focus on performance and ROI, our in...
---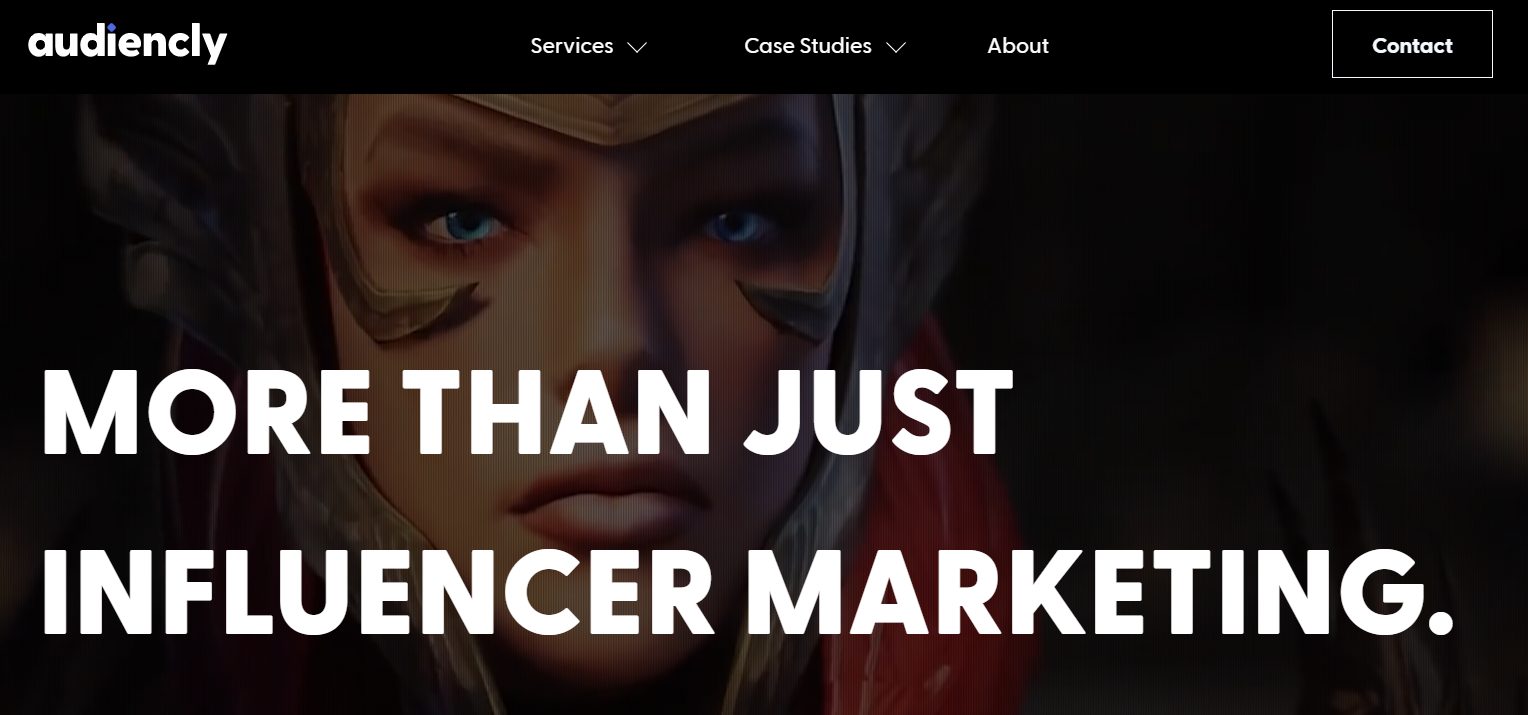 Founded in 2018, Audiencly initially focused on creating ad campaigns in the gaming industry, before expanding to the lifestyle and tech industry too. They might have been in business for only a few years, but they've already worked on more than 1,000 campaigns with major brands like Disney, Reese's and EA.
In addition to working with influencers on TikTok, they can also help you with Instagram, YouTube, Twitter, and Facebook campaigns. With an influencer pool of more than 5,000 influencers that include the likes of Hannah Snow and AviveHD, you're bound to get one that fits your brand. 

Influencer marketing means significantly more than sponsoring hilarious videos or glamourous Instagram posts. With Audiencly the right influencer marketing strategy enables companies to reach their ...
---

On their website, they describe themselves as a one-stop-shop influencer marketing agency. With the help of advanced AI technologies, they set out to identify the best influencer for your needs instead of simply picking the influencers with the most followers. They use an extensive, multi-layered selection process that consists of nearly 40 filters. 
Not only can they help you to find the right influencer for your campaign, but they also include target audience search in their services. What's more, to avoid that your target audience overlaps when you work with multiple influencers, their technology will also select the influencers with the lowest audience overlap. This way, you'll still be able to reach as many people as possible. 
Currently, HypeFactory works with TikTok, Instagram, and YouTube. If you use them specifically for TikTok marketing, they'll help you to run sponsored challenges and apply promo codes to reinforce the promotion and help measure the results. 


HYPEFACTORY - An Influencer Marketing agency that creates full-scale advertising campaigns based on data analysis gathered through Artificial Intelligence and exceptional expertise in marketing....
---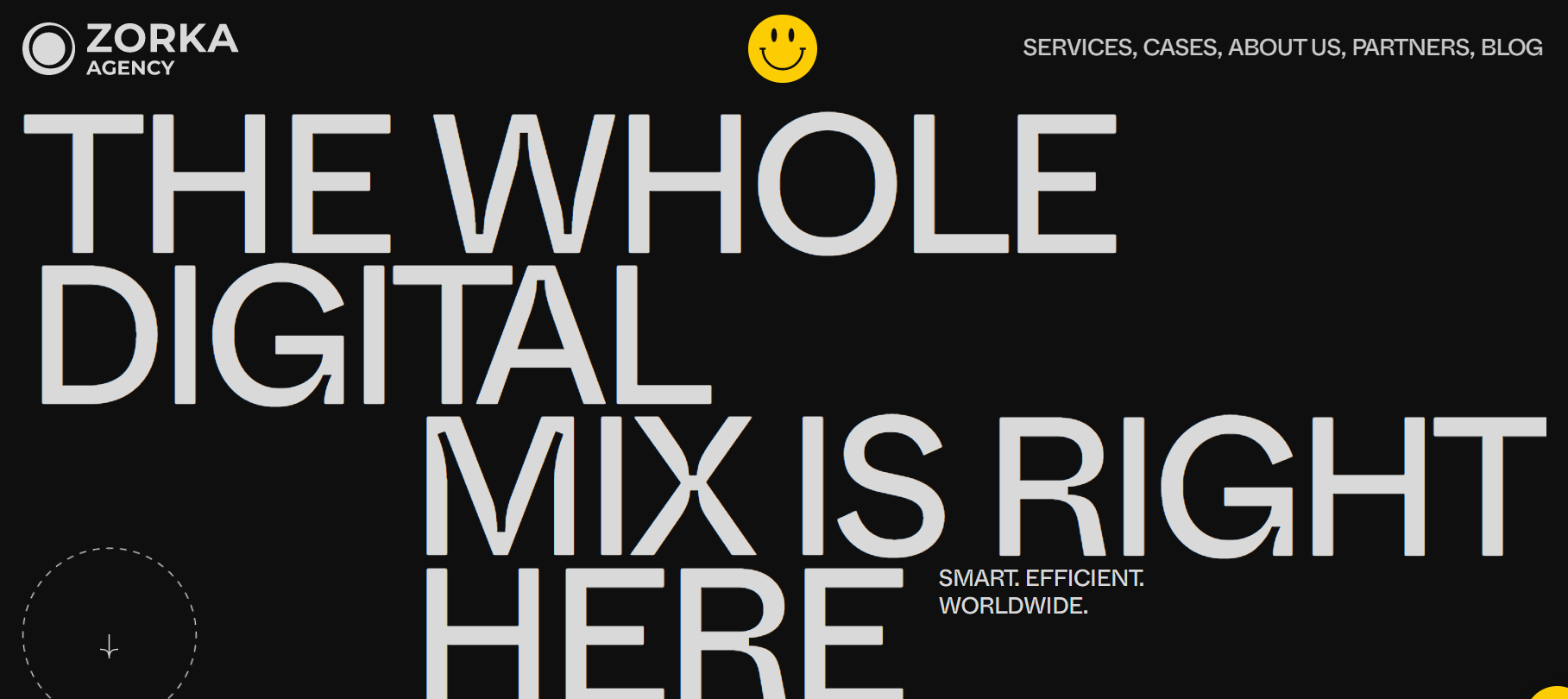 Founded in 2014, Zorka.Agency has worked with the likes of Domino's Pizza, Yandex, and Hennessy. From TikTok to Twitch, they can work with any influencer on any platform, according to their website. For example, they helped Autu.ru to attract new users to their app and boost their retention rate via TikTok and in-app networks. The result – 1 million installs! For Galaxy Chat, they generated the same results via TikTok and a number of other platforms. 
One of the benefits of working with Zorka.Agency is that they have their own in-house creative studio that will create any type of visual content as per your guidelines. Plus, they can also help with page moderation. So, if replying to comments is too overwhelming, their managers can keep an eye out and communicate with your audience. 
Their results have also helped them to land a number of awards. In 2020, Clutch listed them as one of the leading digital strategy agencies and Global Content Awards named them as the winner of the Innovation Award for their influencer marketing chatbots for a mobile game. 

Smart. Efficient. Worldwide...
---

Upfluence Inc. manages influencer campaigns both directly for brands and outsourced from other agencies. They help launch new products, increase brand awareness, optimize exposure, and educate audiences.
They provide premium influencer campaign management services, including product placement outreach and influencer event management. 
They also offer creative skills to design state-of-the-art, branded content.  
Of course, for a video-focused app like TikTok, Upfluence can reach out to content creators and create high-quality content through influencer tactics and content strategy.
Upfluence's influencer marketing and partner relationship management ensure smooth communication and high response rates.
The agency works with influencers across the full spectrum of social networks, including TikTok. They help find the best influencers for your target market and campaign. Upfluence uses a dedicated team of influence experts to manage their clients' campaigns.

Drive more sales from influencer marketing with Upfluence. Find the perfect influencers for your brand, manage your campaigns, & measure your results in one platform....
---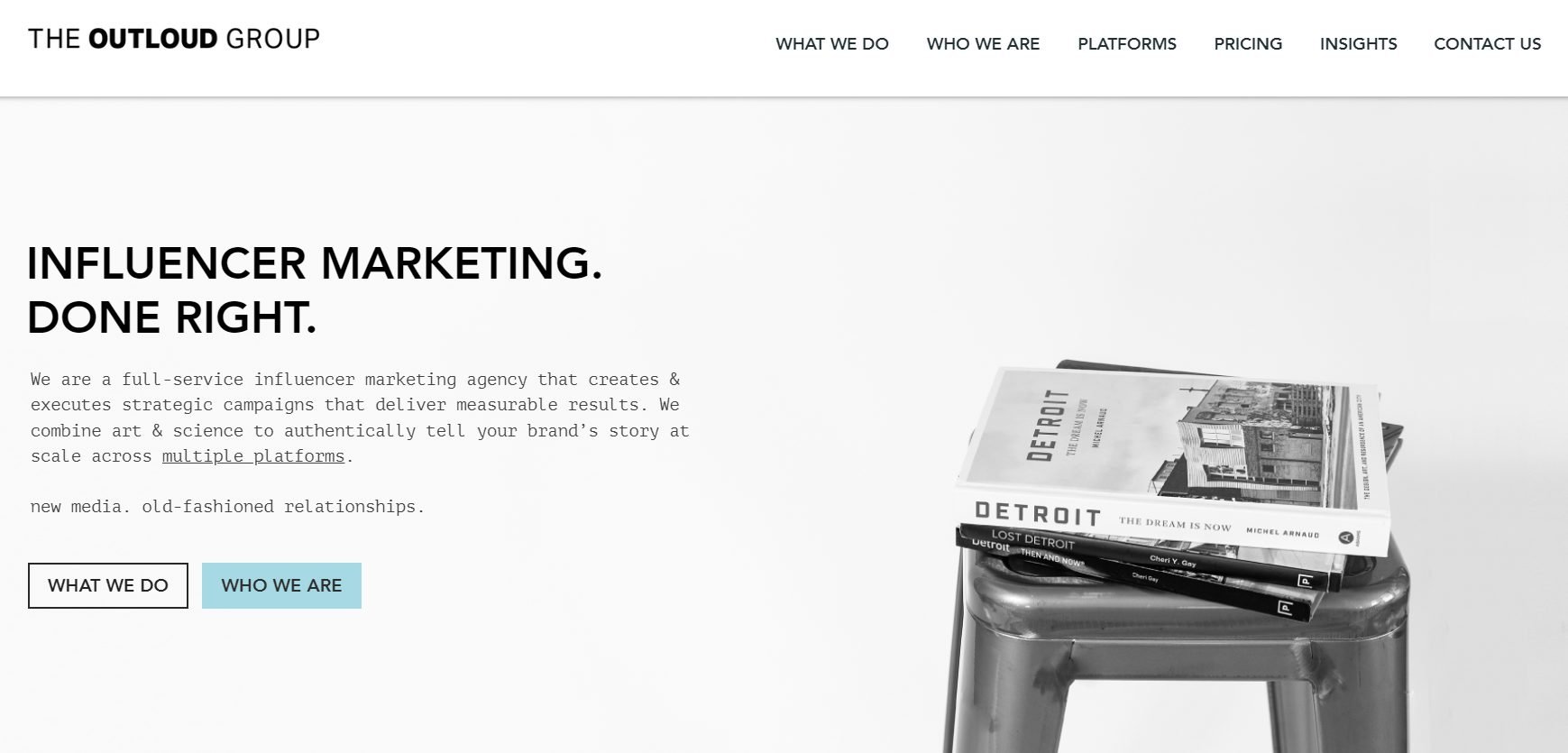 The Outloud Group is a full-service influencer marketing agency. For the past 10+ years, they've been running brand campaigns via various platforms including TikTok, YouTube, Twitch, and Instagram. 
With regards to TikTok marketing specifically, they've run many campaigns with a number of major brands that include Audible, Wix, and KiwiCo. They'll handle every step of the influencer marketing process for you and will help you to understand the options that you have when using TikTok. 
According to their website, they'll use art and science to target key audiences across platforms strategically. To ensure that you're getting the results, they'll also give you detailed analysis of every influencer campaign that you run with them.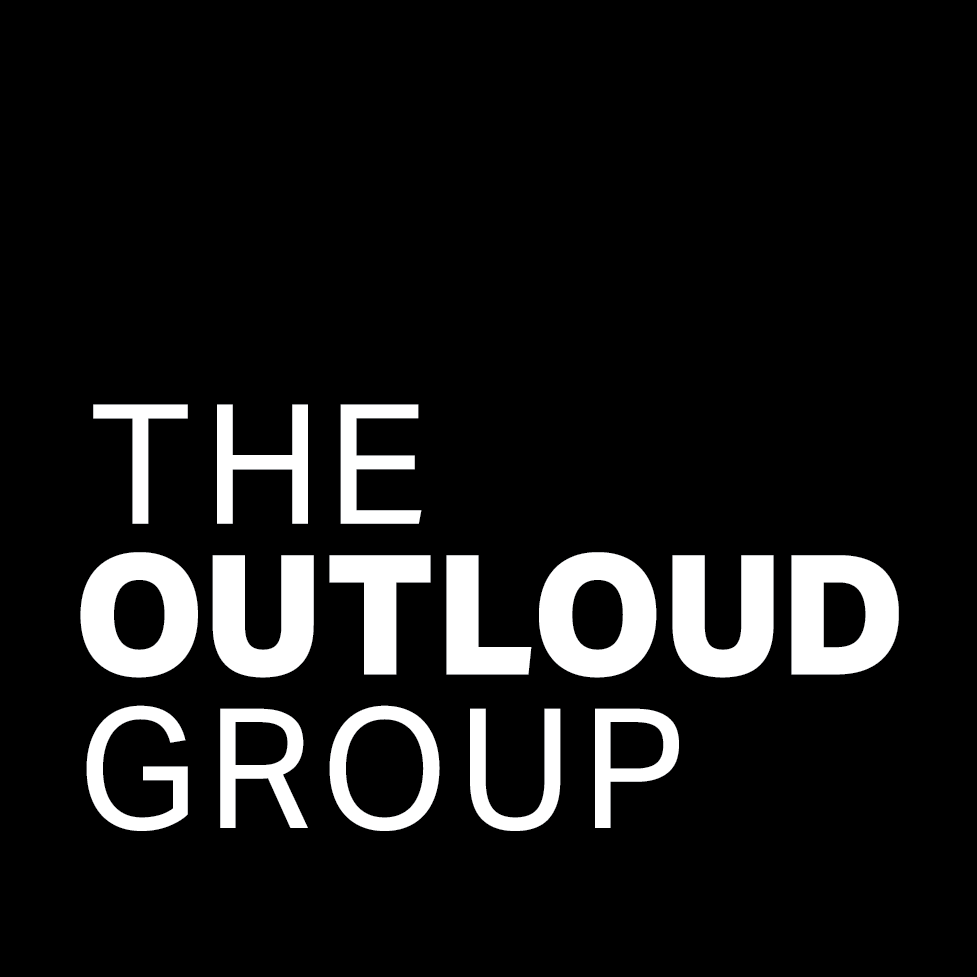 Nationally & internationally renowned influencer marketing agency that creates & executes strategic campaigns to deliver measurable results at scale....
---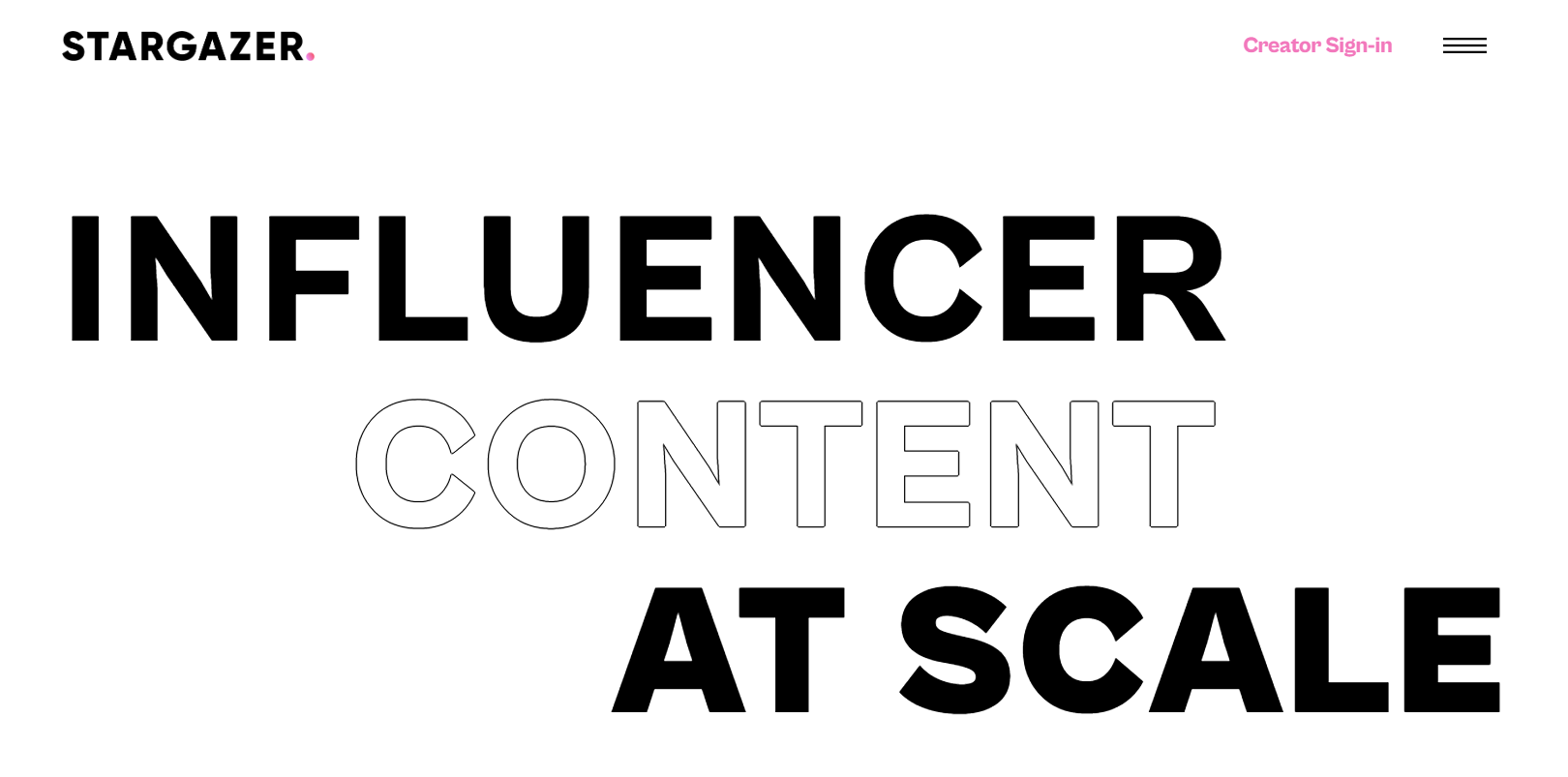 Founded in 2016, Stargazer's goal is to create branded content with influencers at large. According to their website, they do this by combining storytelling and technology. 
From identification to tracking and reporting, they'll take care of everything. They can also create branded content that you can then license so that you can use it on your own advertising channels. 
For example, they helped SweetPea, a dating app, to attract new users by means of a multiplatform campaign on TikTok, YouTube, and Instagram. On TikTok alone, they managed to generate more than 100,000 views for the app. 

Stargazer is the only performance agency that connects brands and creators. We offer full-service campaign management and use our proprietary technology to understand your audience, match you with th...
---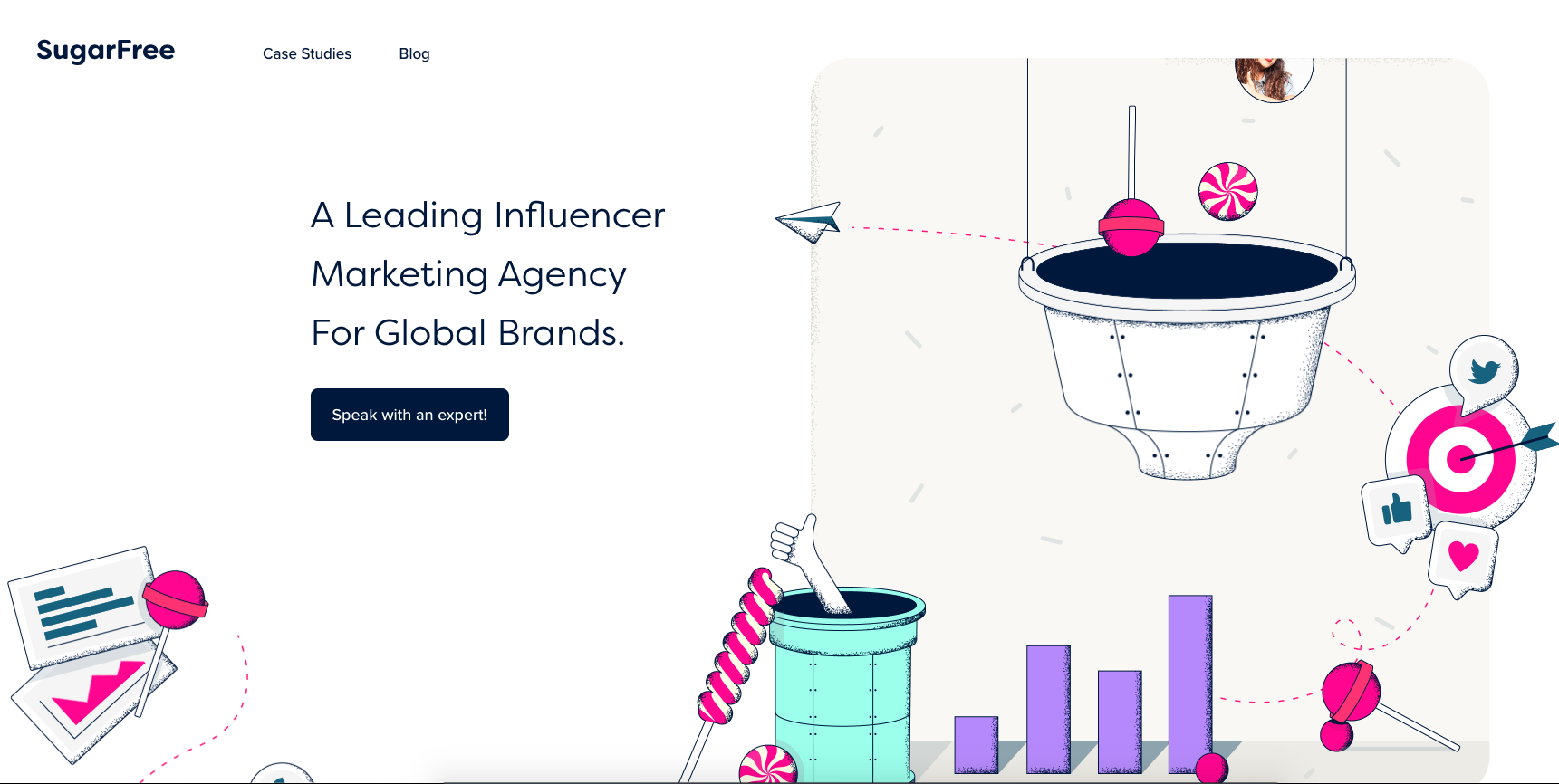 Perhaps the most significant coup made by SugarFree concerning TikTok influencer marketing, is that they can claim TikTok to be one of their clients. Not only do they set up campaigns using influencers on TikTok, but they have actually set up an influencer campaign for TikTok itself – helping Tikok launch in the United States and Europe.
SugarFree aims to make influencer marketing a seamless experience. They are a diverse group of marketing professionals, social media gurus, talented creators, and data analysts, all working together. They integrate their team with their clients' to ensure proactive, real-time communication while creating authentic, data-driven campaigns that get to the heart and soul of the brand story.
They can claim a vast network of the best creators whose trust they have earned over time. They are all fully vetted influencers with a proven track record of success. 
SugarFree handle all the behind-the-scenes tasks, from price negotiations that end in legal contracts, to compliance and payment. In between, they handle all the coordination of content deliverables with influencers, keeping campaigns on-time and on-budget. They schedule every post and then stay on top of the campaign as it progresses. Their influencers don't just post and collect their paychecks. They act as ambassadors, staying engaged with their audience, and keeping their content fresh and relevant.


Sugarfree is a leading influencer marketing agency for global brands. We're a diverse group of marketing professionals, social media gurus, talented creators, and data analysts, all working together...
---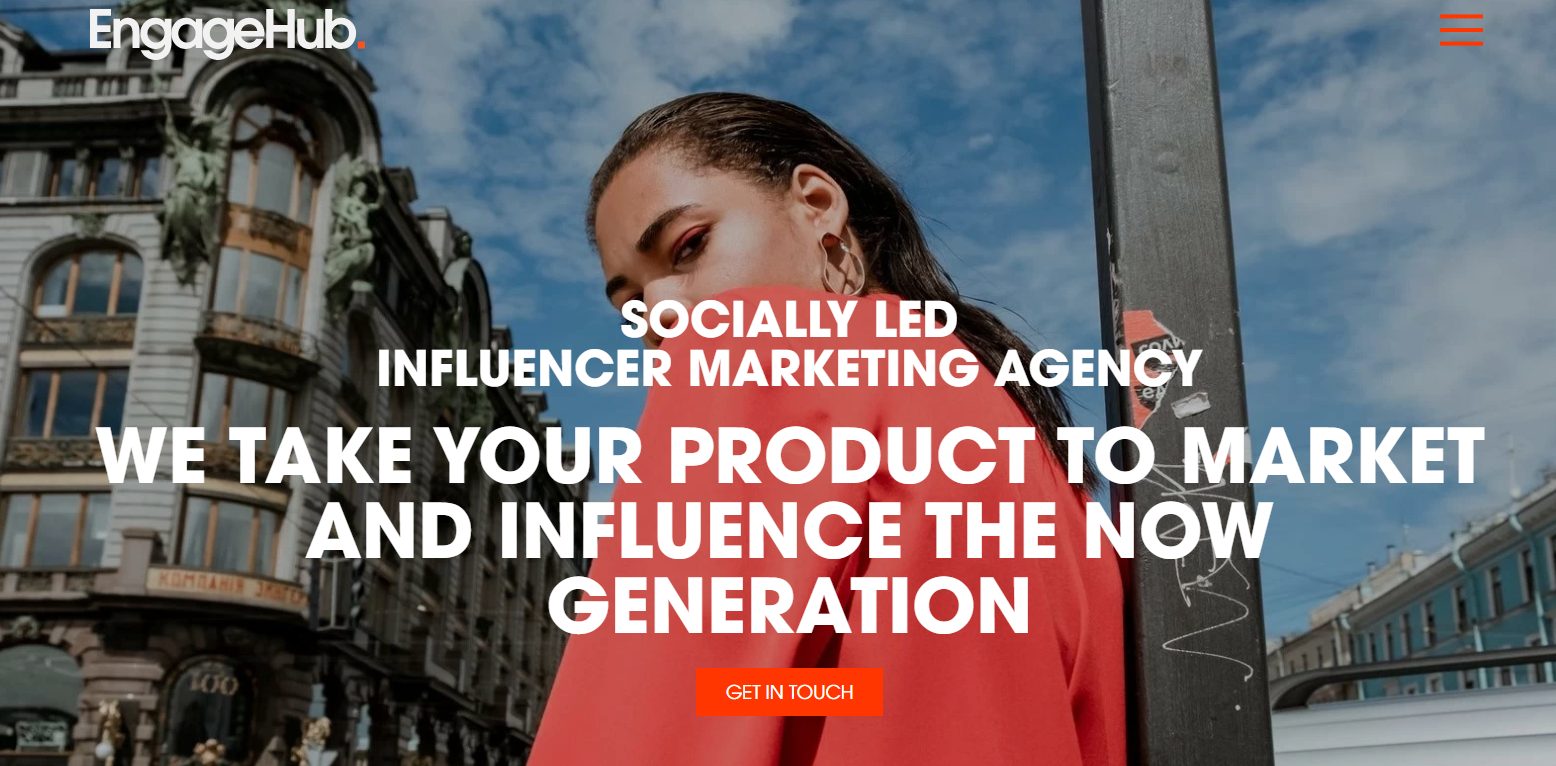 If you have a new product to launch or would like to refresh an existing one in your range, you can check out Engage Hub. With offices in England and Ireland, they're all about creating and implementing product-focused campaigns for their clients. They've collaborated with brands like H&M, MasterCard, Russel Hobbs, and HD Brows. For example, for HD Brows, they used the biggest UK TikTok beauty influencers to celebrate the brand's first birthday using a branded hashtag. Influencers were encouraged to create content in which they showed their followers how to use their HD Brow Glue. 
If you're not entirely ready to launch your new product yet and would simply like to learn more about TikTok marketing, they also have a podcast that you can check out. The Tok Show, which is powered by Engage Hub, is the world's first-ever podcast dedicated to TikTok marketing.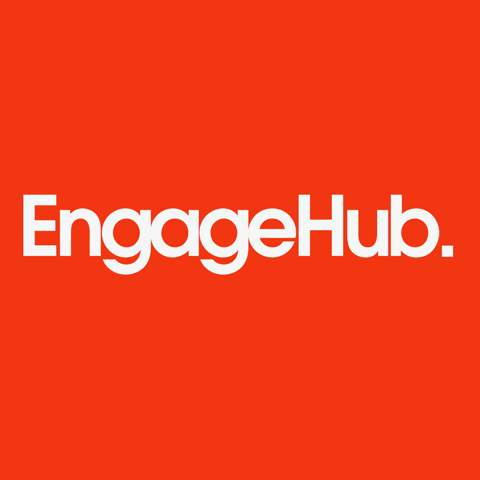 Engage Hub is a brave social media agency changing the way brands interact with consumers, through effective and strategic campaigns that deliver results. An Influencer Marketing Agency that takes you...
---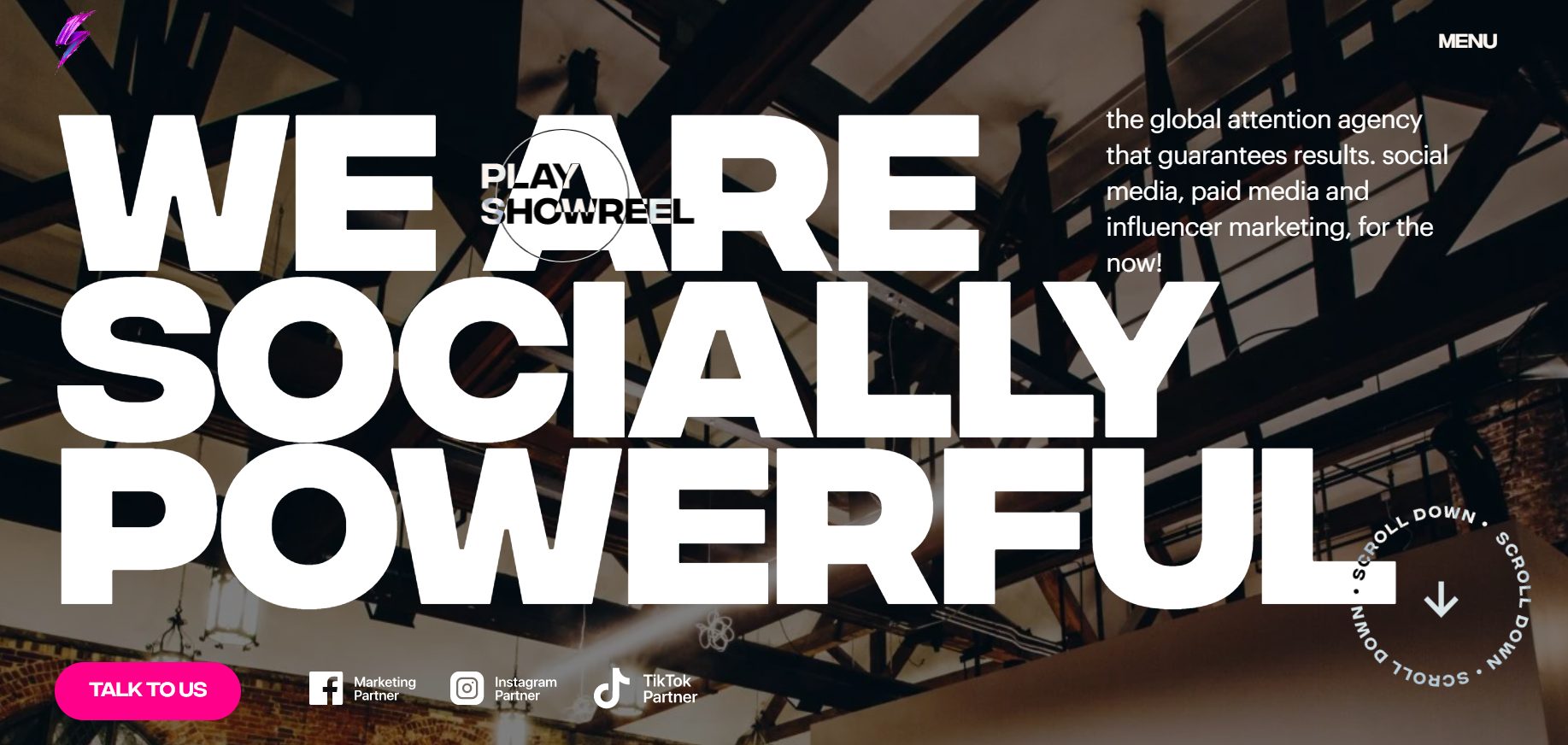 Socially Powerful calls themselves a global marketing and social agency. They are specialists in TikTok influencer marketing and social strategy. They harness creativity and data to deliver content that resonates with their clients' target audience, precision aligned to meet business objectives.
TikTok is just one of the networks on which Socially Powerful works with influencers. They call themselves platform agnostic and will happily work on all platforms, whether that be YouTube or Instagram, TikTok or Facebook, WeChat or Weibo. They aim to meet the influencer marketing needs of everyone from fast-growing start-ups to the most significant global brands. They work with brands in a wide range of niches, including sports, fashion, technology, gaming, travel, drinks, motorsports, lifestyle and more.
Socially Powerful uses best-in-class technology (both owned and partner) to monitor influencers' performance and audience data, ensuring they blacklist fake influencers, followers, and accounts, counteract fake engagement and performance and discover the influencers nobody else knows about first.
---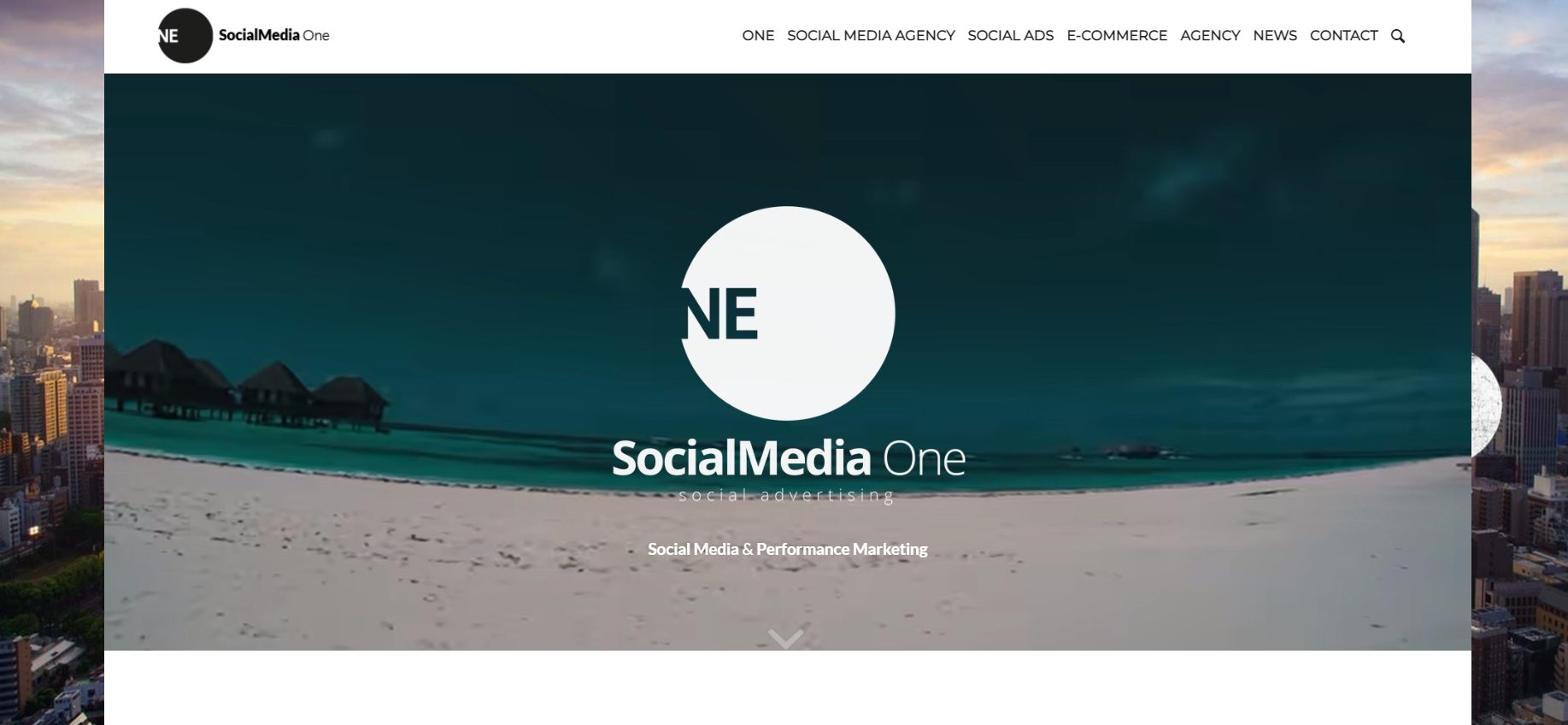 SocialMedia One takes on the many facets of social advertising, including acting as a social media agency. They're Berlin-Hamburg-Cologne-based and network Germany. They include influencer marketing amongst their product offerings.
SocialMedia One began as an agency in 2015. They see their primary tasks as an influencer agency as promoting the talents of young bloggers/ vloggers and bringing them together with the right customers.
They recognize the importance of TikTok to young people, especially the 8- to 18-year-olds. They see that the youngsters of TikTok will become increasingly important as they age, so they believe in building a network between top TikTok vloggers and brands. They observe that TikTok appears to be at the same point in its growth pattern that Instagram was five years ago.
---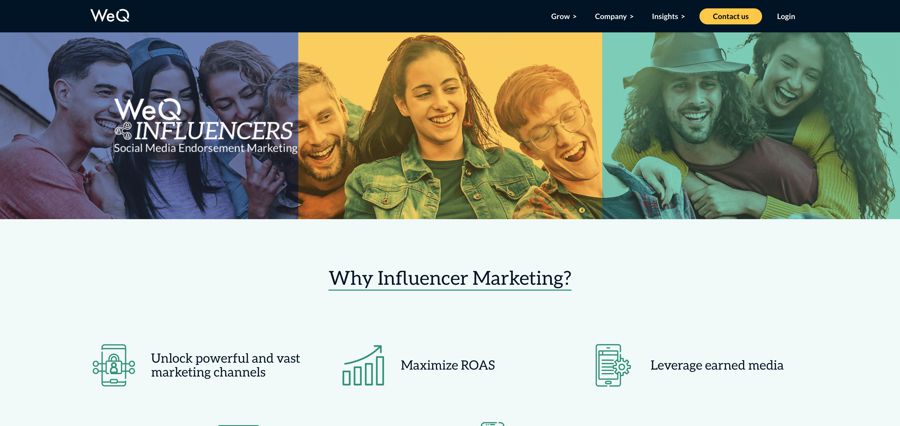 WeQ is a mobile advertising and branding company based in Berlin. They have recently expanded their offerings by launching the WeQ Influencer Agency. WeQ INFLUENCERS creates influencer marketing endorsement campaigns that place brands in front of targeted social media audiences globally.
They initially offer endorsed native ad campaign on YouTube, Instagram, and TikTok. They probably include TikTok in this initial list because co-founder, Elena Kutsopal ran the first influencer video campaigns on musical.ly (TikTok).
WeQ believes the factor that sets WeQ INFLUENCERS apart is that on top of branding, they also focus on tracking, attribution, and KPI-driven results, to offer high-impact results that will reach 100 million highly-targeted users in 2019. The motto "Built by experts, powered by technology" is embedded within every facet of the organization, from campaign management to optimization.
---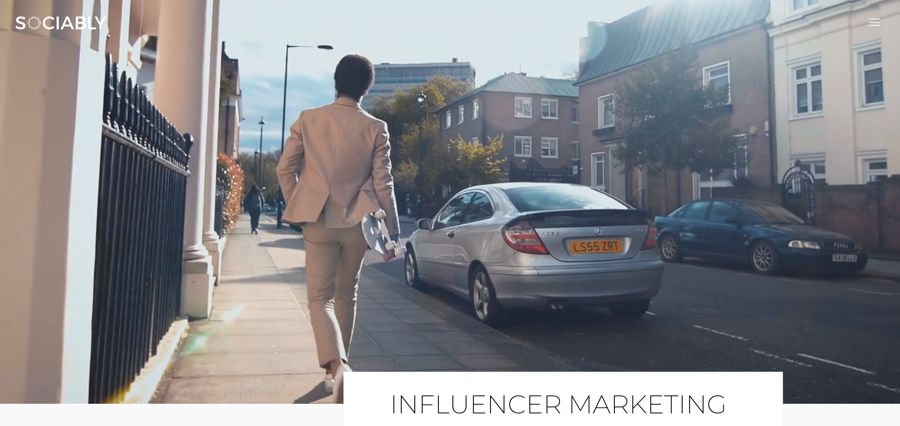 Sociably focuses on producing influencer campaigns for the luxury market. They work with TikTok influencers when they have clients targeting the younger end of that market. They recognize that TikTok is one of the most downloaded apps on the App Store and Google Play, boasting over 500 million monthly users across 154 countries.
Sociably understands the nuances and subtleties that define the luxury market and the importance of heritage, craftsmanship and the discerning customer profile. It is this understanding and experience working within the luxury industry which they believe sets Sociably apart from other agencies. They handle all stages of influencer campaigns from strategy and casting through to posting management and campaign-end results.
---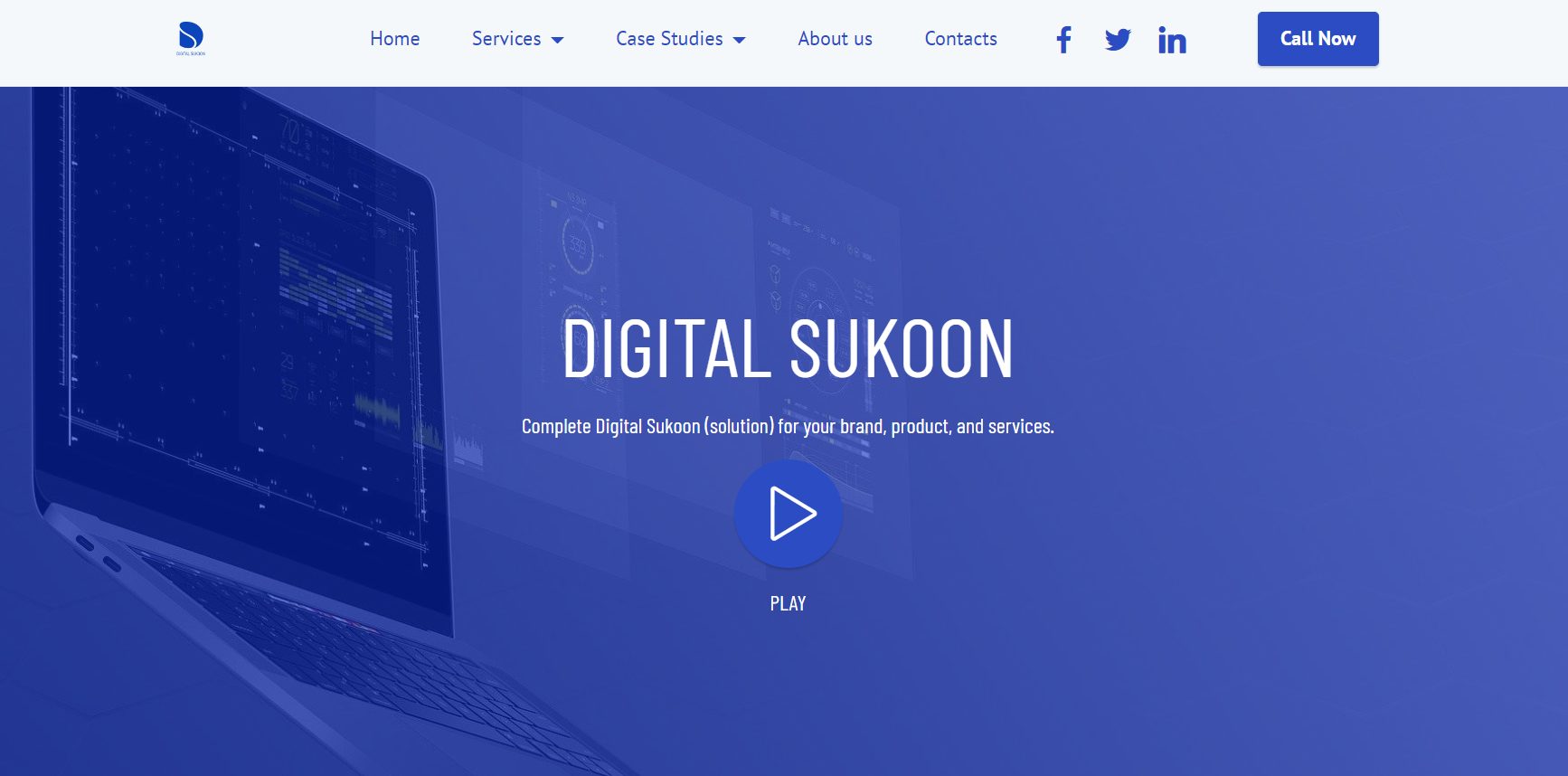 Indian-based Digital Sukoon offers a wide range of digital marketing solutions, including TikTok influencer marketing. They recognize that top TikTok influencers can be highly effective in promoting content for brands targeting the youth sector.
The firm covers more than just influencer marketing and offers a complete digital solution to its clients. They believe in giving peace of mind by working with like-minded people who are experts in their client's industry.
Digital Sukoon works with more than 17,000 influencers across India (across all social networks).
---

MANY Performance and Influencer Marketing Agency knows how to reach teens and young adults through short videos on TikTok. The agency recognizes that with over 1 billion downloads, TikTok is one of the most popular social media platforms of 2019. They aim to help brands reach, engage, and convert people. MANY also works with Douyin in the Chinese market.
MANY was founded in 2017 focusing on Generation Z and Millennials. They are a young and multicultural team of influencers, content- and performance marketers spread over Singapore, China, and Europe. They have built a community of over 700 marketers and 500+ influencers, and have hosted events in places such as Singapore, Hong Kong, Shanghai, and New York.
They have worked with SMEs, start-ups, and corporates active in the F&B, tourism, beauty, fashion, real estate, sports, blockchain, FMCG and education industries.
---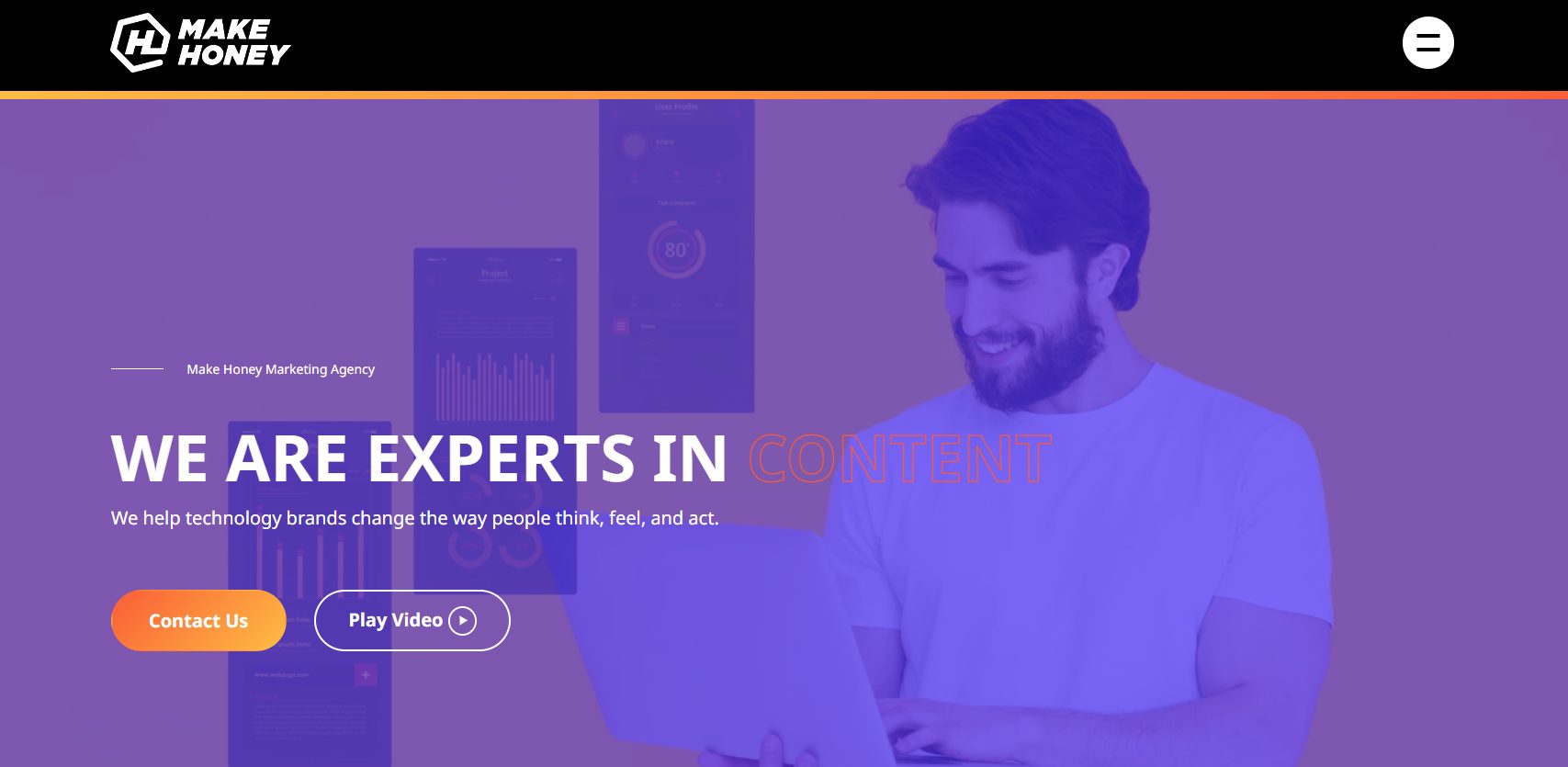 Make Honey is a social creative agency based in London. They offer a wide range of social media, creative and content services to help companies grow and globalize. Honey has embraced the Chinese philosophy of continuous improvement to enable us to work better and faster.
They have noticed the rapid rise of TikTok, since the merger of TikTok and Musical.ly. They observe that TikTok has since gained more than 500 million monthly active users – around double that of Snapchat and Pinterest combined, and more than Twitter and LinkedIn.
Make Honey observe how this provides opportunities for marketers, including brand takeovers and sponsored # challenges. They believe TikTok to be a serious contender for the top platform to watch in 2019.
They have noticed that so far only trend-setting brands have created content for the platform. TikTok influencers, such as Tom Hooker (aka OutTheBox) and Vikki Barnham have been much quicker to see the potential of the platform. Both influencers have found it easy to work with top brands, such as the BBC, on TikTok.
---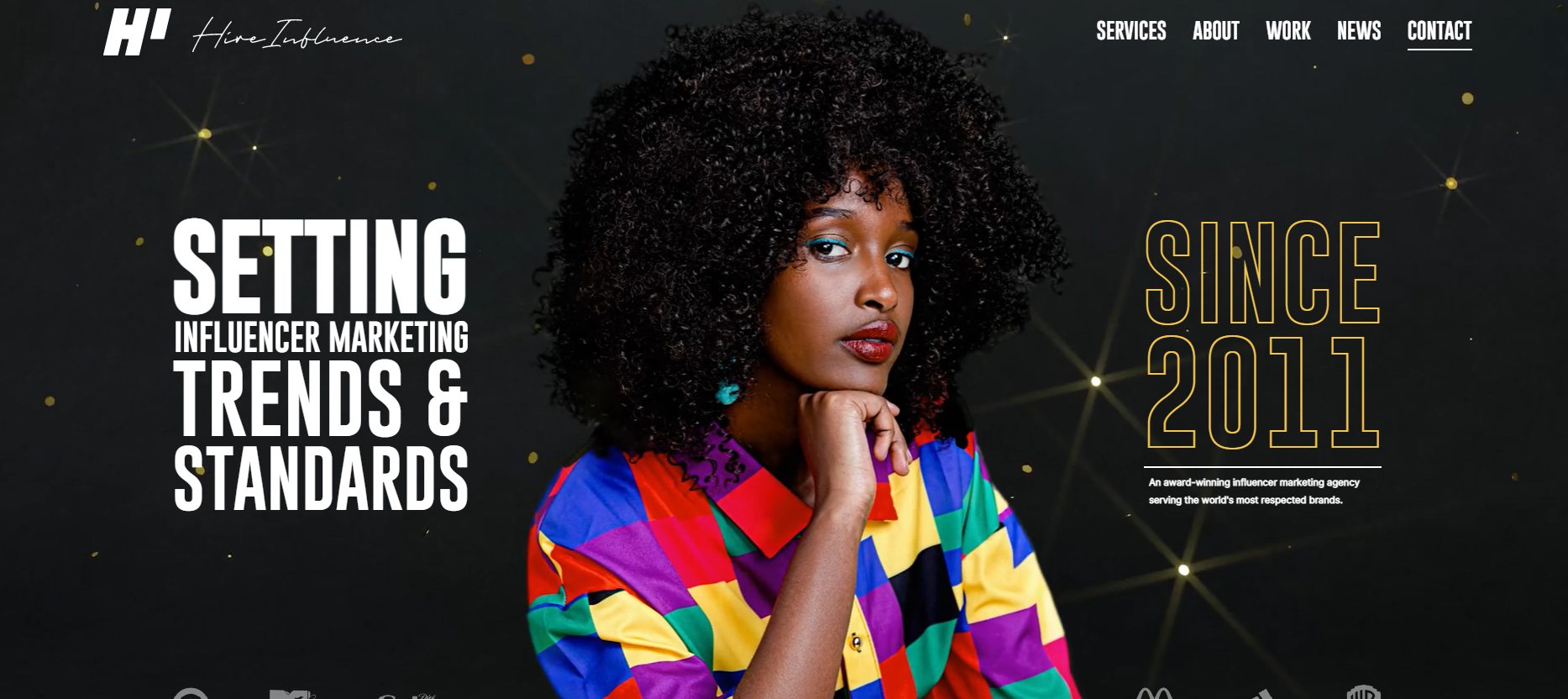 HireInfluence is known as an elite influencer marketing agency that works with the top influencers of any niche and sets the trend for others to follow. Since 2011, they have been solely dedicated to influencer marketing which has allowed them to hone their expertise. They provide clients with a fully customized approach, doing a deep dive on a brand's persona so they can match the right influencers. 
Despite being in the industry for more than 10 years, HireInfluence doesn't have in-house talents to assign to campaigns. they force to work on campaigns. Nor do they restrict their options to traditional influencer databases. Instead, they apply a strategic, data-backed process in finding the right talent for each brand. 
This hands-on, tailored tailored approach shows the team's commitment to delivering engaging campaigns that build a brand's reputation while increasing revenues and market share. It has repeatedly delighted clients like Walmart, Macy's, eBay, Tim Hortons, Vanity Fair, McDonald's, Warner Brothers, MTV, and many others. 
Among the agency's successful campaigns was the Blue's Clues 25th-anniversary celebration, where they tapped family influencers on TikTok and Instagram to create content around Blue's Clues. The influencers, who grew up with Blue's Clues, triggered nostalgia, as they passed the love for the series on to their children. Working with 10 influencers, the campaign has earned 6.1M impressions, 4.5M reach, and 5.4M video views.

Marketing Agency of the Year 2021 | U.S. Agency Awards

HireInfluence was founded in 2011, and soon became the influencer agency of choice for the world's most prominent brands. Leveraging a...
---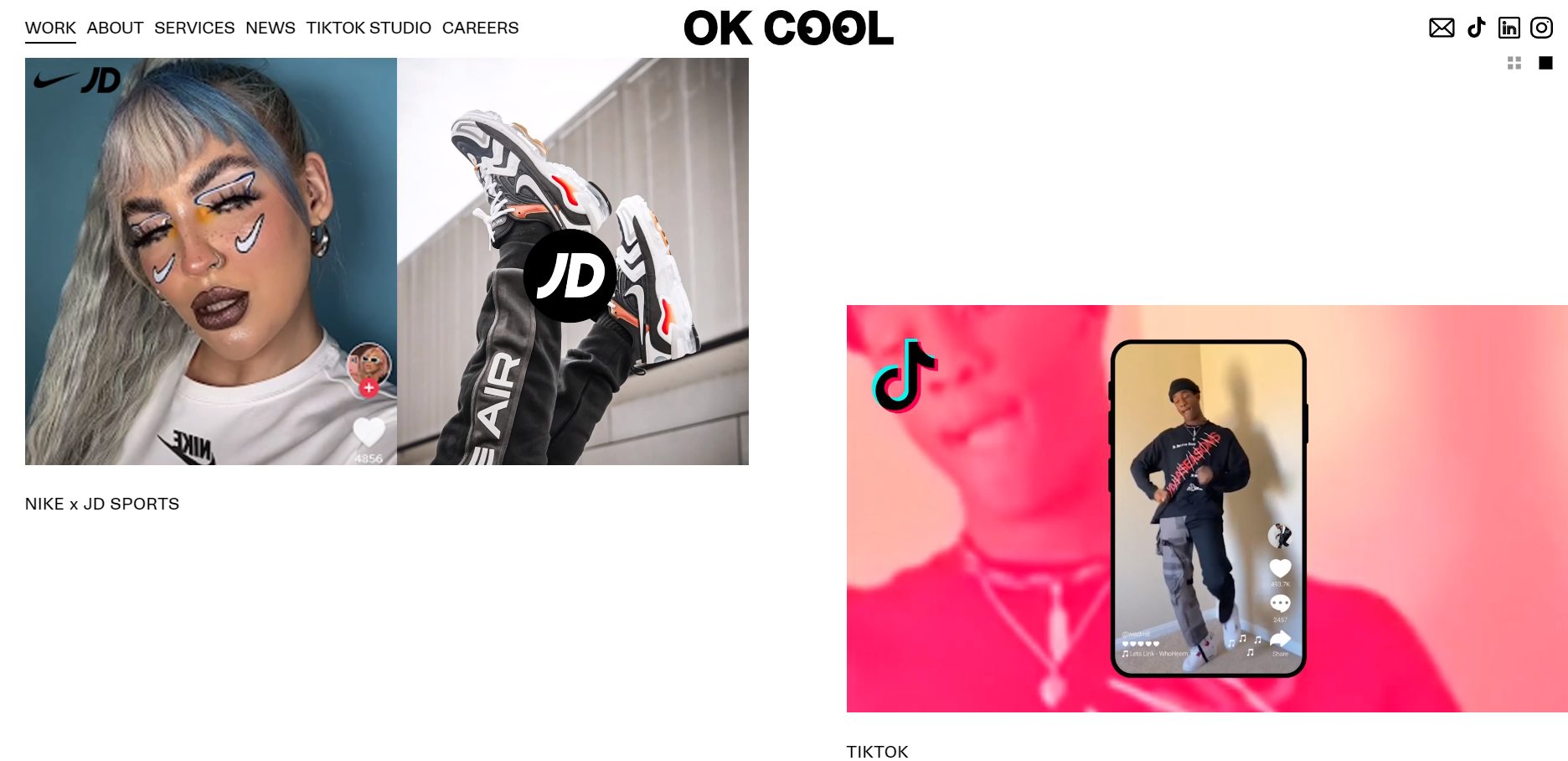 OK COOL jokingly calls themselves TikTok UK's 1st and 2nd employees. The agency was TikTok's major creative partner when the platform started gaining popularity in the West. As TikTok's creative agency, OK COOL knows the ins and outs of TikTok marketing, and they have already helped major brands create and own their TikTok channels.
IWith offices in London and New York, this cool agency is the go-to team for all TikTok-specific creative needs. They have created fashion lines, shoppable live streams, online tutorials, and live events for the brand. They use their in-depth knowledge of what makes a great TikTok campaign to help brands conquer the platform. They guide their clients in identifying the right content creators to work with as well as the right communities to show their message. Then they provide insights on the creatives that will hook these communities.
They have worked with a lot of innovative brands like Nike, Gucci, Diesel, Taco Bell, and Tag Heuer. Their TikTok marketing services include creative strategy, live stream production, paid ads, talent management, creator engagement, content production, and campaign activations. Aside from being masters of TikTok marketing, OK COOL also offers a wide array of digital marketing services like social media consultancy, creative and content production, digital experience production (including NFT activations), and paid social media implementations.
---
Frequently Asked Questions
What are the best TikTok marketing agencies?
TikTok has rapidly become the most talked-about social media video-sharing app of late. It is now particularly beloved by the young. This has provided many marketing opportunities for brands. The agencies we have covered in this article are:
Fanbytes
Upfluence Inc.
SugarFree
Viral Nation
Obviously
The Influencer Marketing Factory
Socially Powerful
SocialMedia One
PMYB
WeQ
Sociably
Digital Sukoon
Uplab
Mediakix
Make Honey
How do you promote music on TikTok?
Although the way people enjoy TikTok has changed in recent years, as its use has skyrocketed, music is still a core feature of the short video social app. This makes the TikTok audience an ideal market for you to promote your music. Begin by uploading your music to TikTok using digital distribution. Then follow other musicians on TikTok and engage with them often. Make and share high-quality TikTok videos regularly, using your music as the soundtrack. Create dances featuring your music.
How do I make my TikTok song go viral?
Ideally, you should upload your song to TikTok. You will find various companies online that can help you with this. One of the agencies in this post may even be able to assist. Otherwise do all the typical activities that support a TikTok video going viral:
Post videos regularly that include your music (in the background of your video if you haven't uploaded it to TikTok)
Collaborate with influencers
Promote a custom hashtag
Create a TikTok challenge using your music track
How does TikTok make money?
Chinese company, Bytedance, owns TikTok. ByteDance is reportedly worth over US$100 billion as of May 2020 and made a profit of $3 billion in 2019. TikTok offers in-app purchases of coins that users give to their favorite creators. Users can purchase a range of coin bundles, from 100 to 10,000 coins. TikTok also now accepts advertising on the platform. It offers a mix of CPC, CPV, and CPA (cost per action) advertising models. TikTok also receives a portion of the money that channel subscribers pay.
How many followers do you need to be a TikTok influencer?
Many TikTok users are considered influencers on the platform. But no set number defines whether you are an influencer or not (on TikTok or any other social network). It all depends on the niche (general topic) of your videos and how important your followers view you. Most influencers would generally be micro-influencers, with 1,000 to 100,000 followers. Some who make videos on more obscure, but specialist topics may have less than 1,000 followers but be considered nano-influencers.
How do you shoot more than 15 seconds on TikTok?
Although TikTok initially limited the videos people made to just 15 seconds, you can now also make or upload videos of up to 60 seconds. To shoot a 60-second video, click on the + button to go to your recording screen. At the bottom, you will see '15s' highlighted. Scroll left on this to select '60s'. If you want to record less than 60s, tap the Timer button and adjust the bar to set your desired recording limit. When you're ready, tap Start Shooting.