When you're just getting started on TikTok it can feel a bit overwhelming. Not only do you have to build your following from nothing, but you need to figure out how to create and edit content and how to monitor your performance on the platform, too.
Fortunately, there are tools that can help you manage your TikTok presence whether you're a brand, an influencer, or a regular user. In this article, we share our picks for the best TikTok tools you need to grow your following, create killer content, and analyze your performance. The tool you'll want to get started with is our very own TikTok Money Calculator.
---
13 Best TikTok Tools for Better Marketing:
---
Best TikTok Tools for Finding Influencers
TikTok's viral popularity has prompted an entirely new segment of influencers. If you're a brand or agency looking for the right influencer on TikTok, it can be like trying to find a needle in a stack of more needles.
To make it easier, here are our favorite TikTok tools for finding influencers.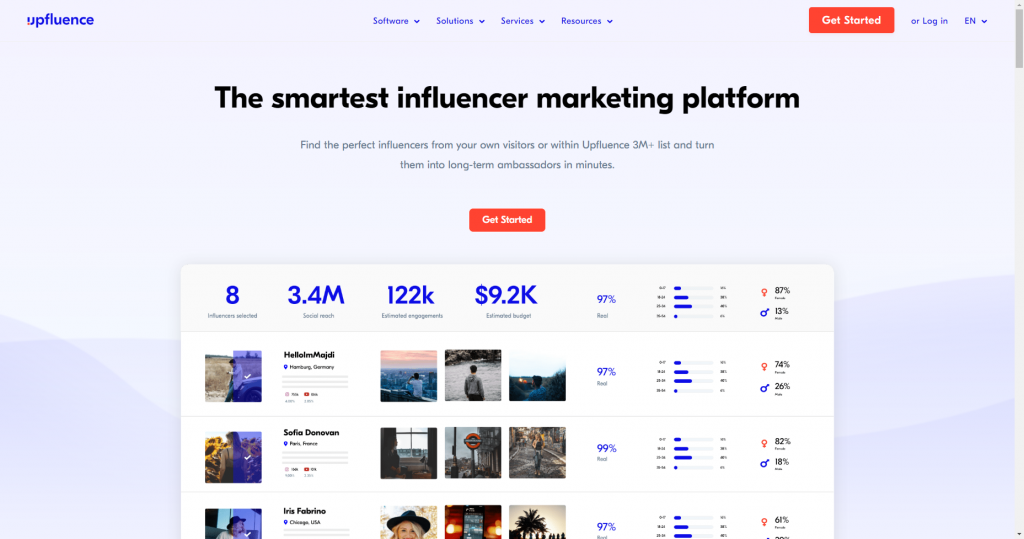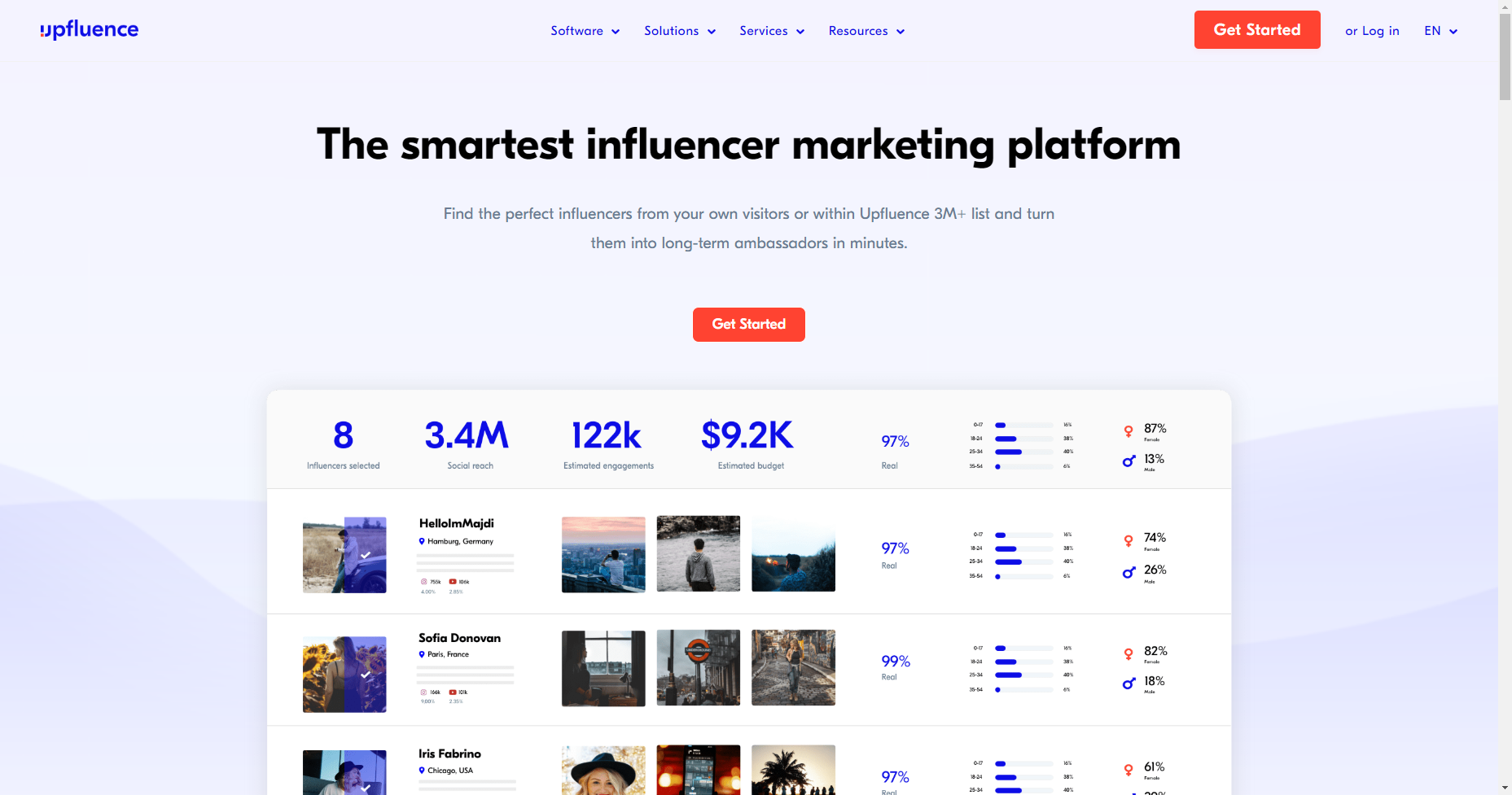 Upfluence is the perfect tool to find influencers from your own visitors or within Upfluence's 3+ million user list and turn them into long-term brand ambassadors. It helps you find influencers with a data-driven search engine, send automated bulk emails, streamline your campaign workflow, and measure ROI—all in one place.
No matter your industry, Upfluence has a solution for you. Online stores can easily capture social data from visitors with a customized pop-up while B2C businesses will enjoy using Upfluence's AI-powered software to search for influencers in any industry, any country, on any topic.
Agency or B2B user? Don't worry, Upfluence has you covered, too.
Upfluence Key Features:
Live capture helps you turn visitors and customers into brand ambassadors fast.

Contact influencers at scale with automated bulk emails.

Find the perfect influencer from their database of more than 3 million.
Upfluence Pricing:
Upfluence requires custom pricing.
---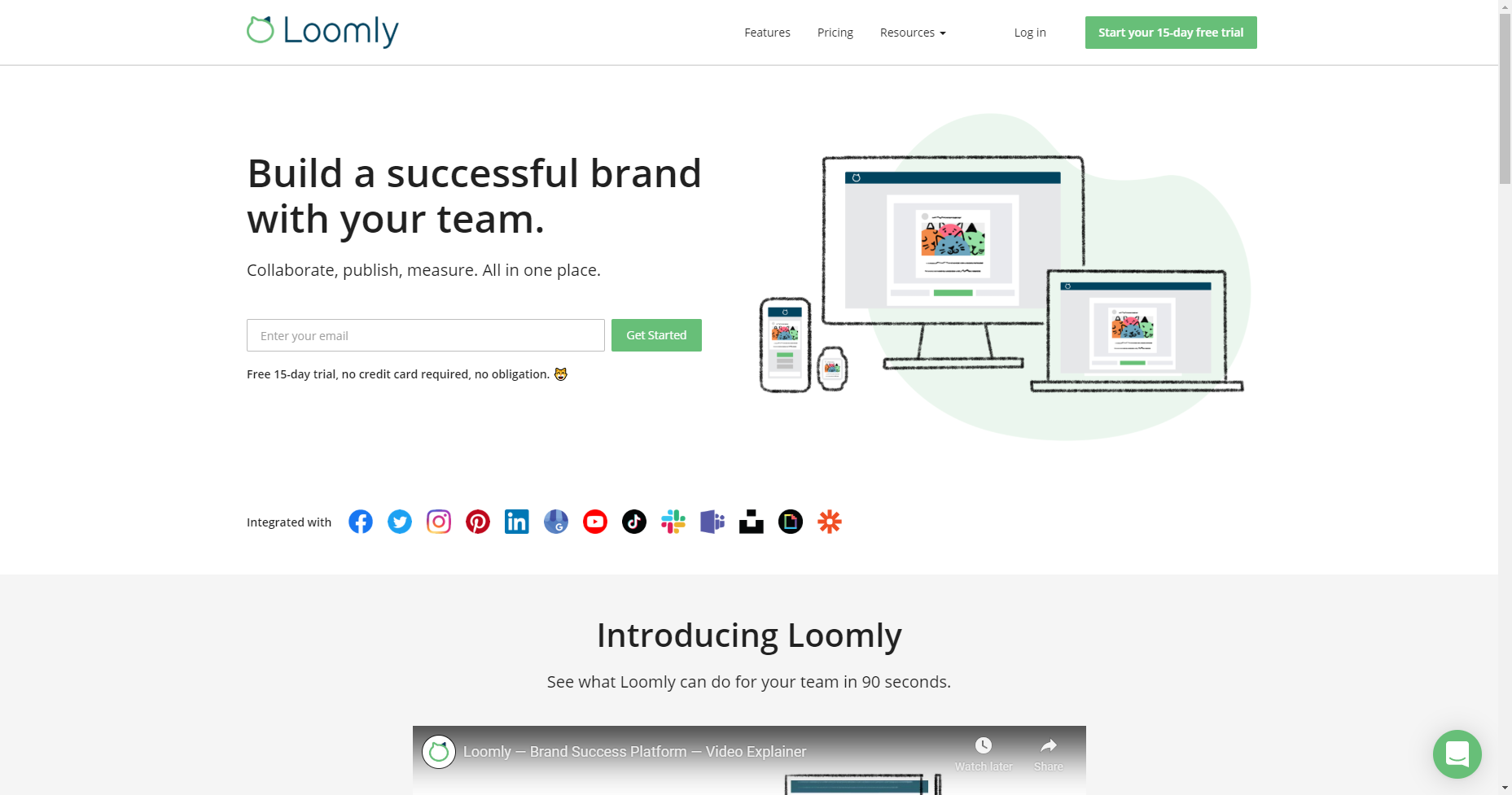 Loomly is a social media posting and scheduling tool that helps you collaborate, publish, and measure your social media marketing efforts from a single platform. It offers post ideas, a content library, optimization tips, and more.
Work with a team? Loomly will notify you every time someone in your team updates or comments on a piece of content via email, push, Slack, and Microsoft Teams notifications.
What we love most about Loomly is the TikTok scheduling tool. It's delightfully easy to connect Loomly to your TikTok account. From there, you can quickly schedule your TikTok posts and Loomly will let you know when it's time to publish.
Loomly Key Features:
List and calendar views, plus a master calendar view to keep your social media content calendar organized.

Get post ideas, based on trending topics, RSS feeds, date-related events, and social media best practices.

Store, organize, and use your photos, videos, notes, links, and post templates in a central, intuitive library.

Connect with your team for a collaborative review and approval workflow, with end-to-end post and ad history.
Loomly Pricing:
Loomly pricing starts at $25/month (when paid annually).
---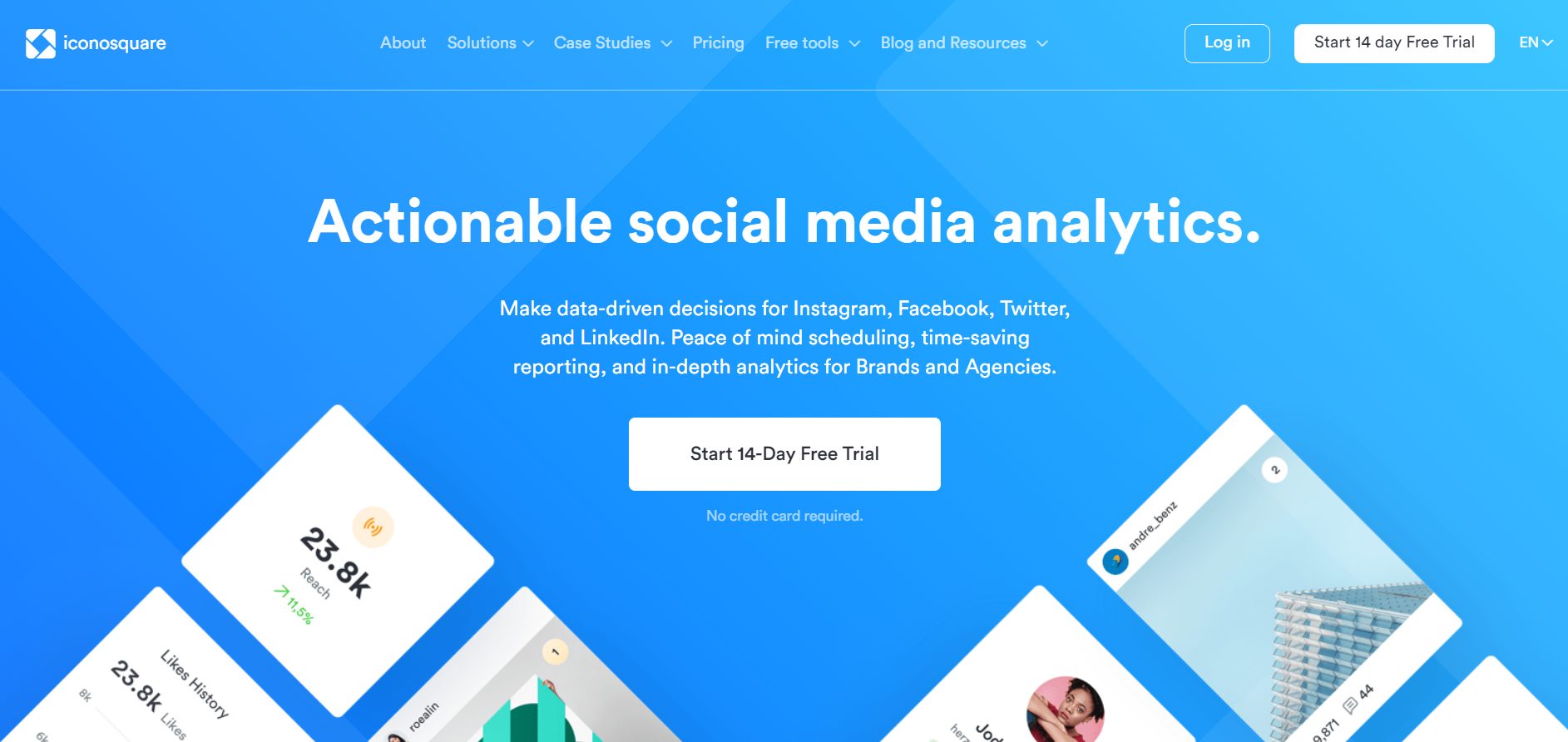 Iconosquare gathers your most important social media data. The first version of the tool collected your Instagram data, and over time they have added Facebook, Twitter, and LinkedIn statistics. After surveying their clients, they have recently decided to add TikTok capabilities.
Brands and professionals can now analyze in detail their performance on TikTok. Although this feature is new, Iconosquare is already planning an upgraded version with the additional possibility to create a custom dashboard and generate reports and exports.
You can use this tool to answer such questions as, what captures your audience's attention, when should you post to reach the largest audience, and how are your videos performing?
Iconosquare Key Features
Performance and engagement measurement / most engaging videos / best time to post

Individual video detailed analytics

Views history / Likes history / Comments history / Shares history / Post history & density

Media lifespan
Iconosquare Pricing
Iconosquare pricing starts at $49/month (with annual billing).
---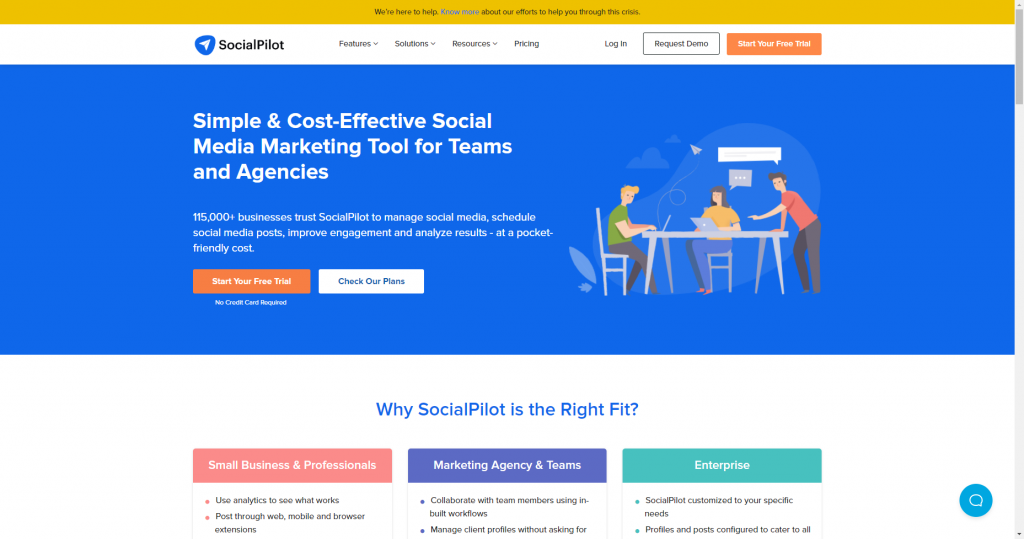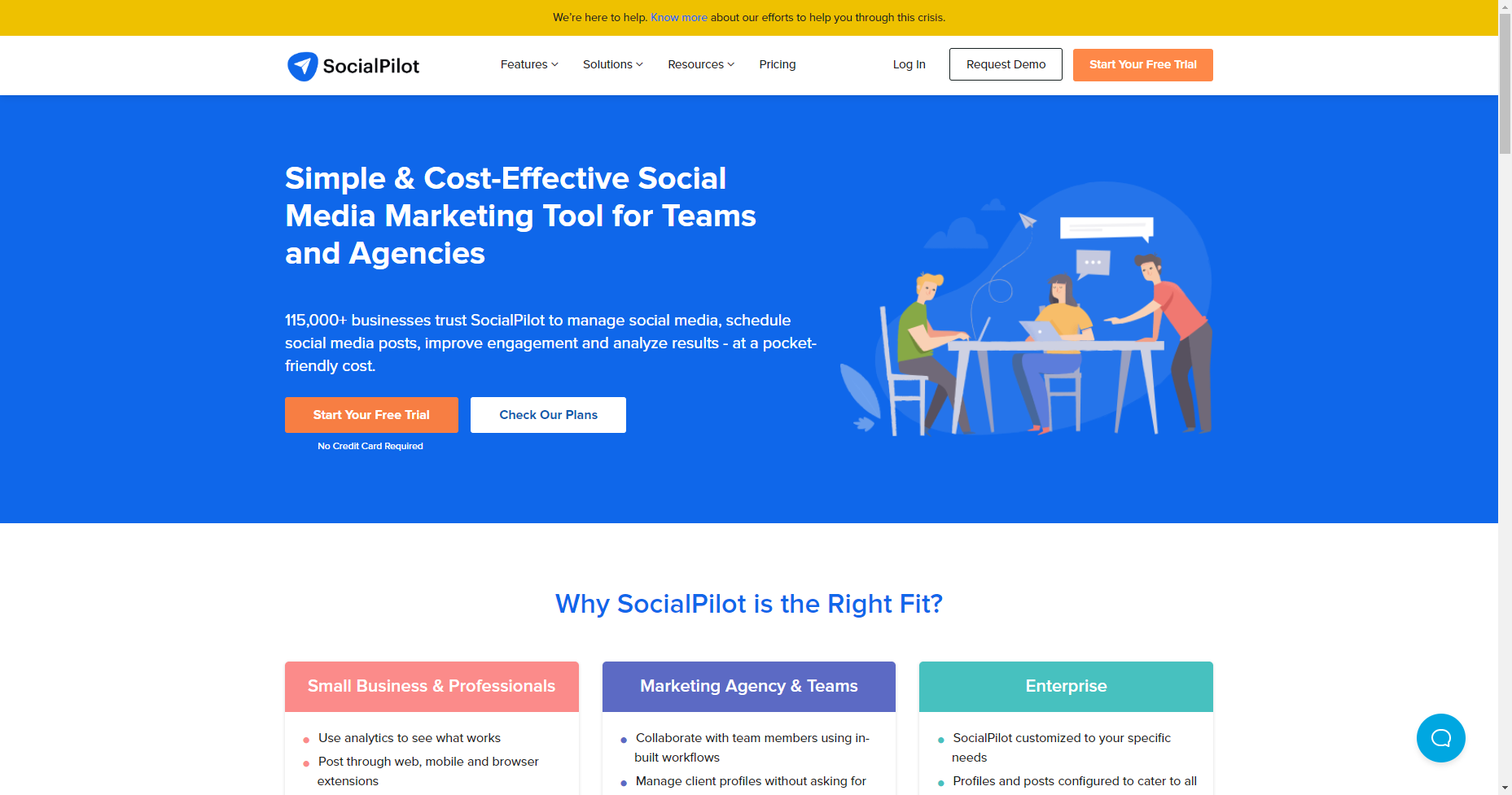 SocialPilot is a simple and cost-effective social media marketing tool for teams and agencies. More than 115,000 businesses use SocialPilot to manage their social media, schedule posts, improve engagement, and analyze results.
SocialPilot's lets you create and schedule multiple TikTok videos to expand your reach so you can be sure that your content gets seen and your posting strategy stays on track.
SocialPilot's TikTok scheduler keeps posting efficient for agencies and businesses that might be managing multiple accounts.
You can seamlessly schedule videos for multiple accounts by setting up individual posting schedules. This means that you'll never forget to post content or miss out on the right to engage on TikTok.
SocialPilot Key Features:
Content curation helps you discover relevant and trending content for different keywords and influencers.

URL shortening keeps your URLs looking as good as your videos.

Schedule and share content from anywhere on the internet or using the SocialPilot mobile app.
SocialPilot Pricing:
SocialPilot pricing starts at $25/month (with annual billing).
---
Our calculator can show you estimated earnings for any TikTok user. 
The TikTok Money Calculator is useful for established influencers and aspiring influencers alike. Established influencers can use the calculator as a guideline to set rates for endorsing a brand's products or services.
For aspiring influencers, you can get information on other TikTok users who are similar to you (aka, your competitors) to calculate potential earnings from the platform.
---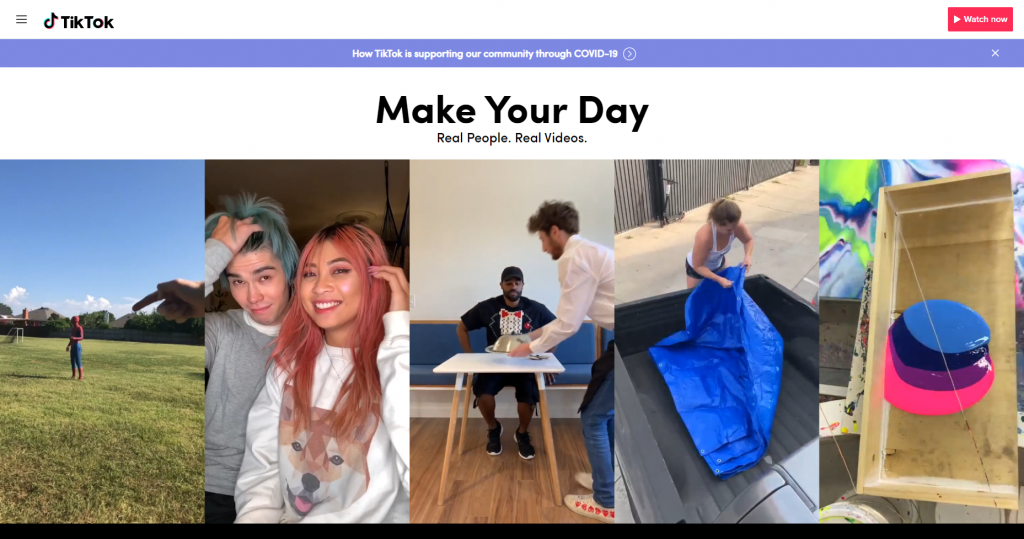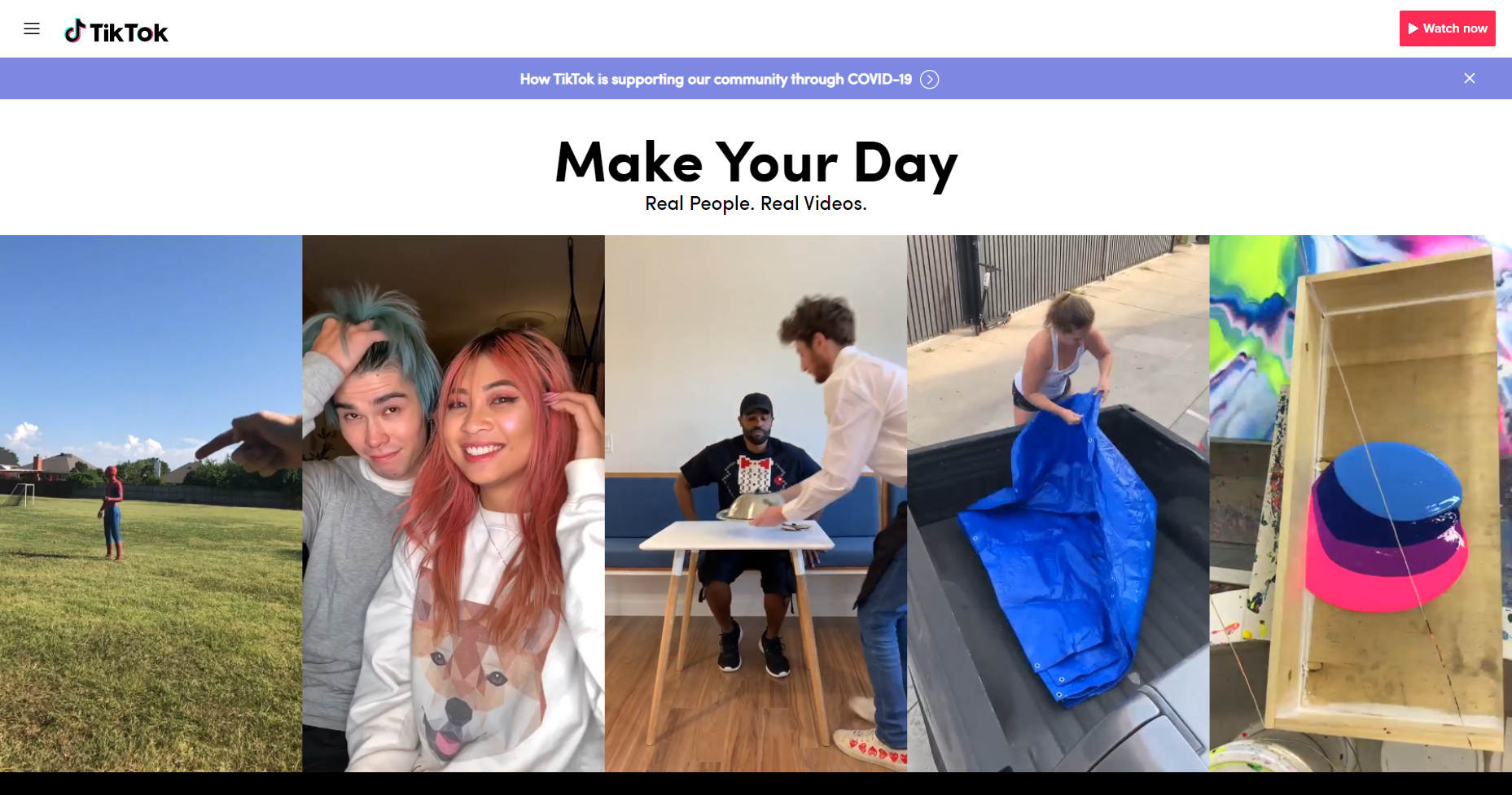 The native TikTok app has a solid video editing tool built right in! It has an intuitive, easy-to-use interface and access to customer filters and effects as well as an enormous library of songs.
You start by setting up your filters, sounds, effects, timing, and speed options. Then, it's time to record your video. Once you're done recording, you'll see editing options that include trimming the video, a sound mixer, effects, an option to choose a cover, and more.
TikTok Built-In Video Editor Key Features:
Large selection of effects, filters, and sounds to customize your videos.

Ridiculously convenient since it's built right into the app.

Enough tools to make it a great video editing option without being too complex for beginners.
TikTok Built-In Video Editor Pricing:
Free!
---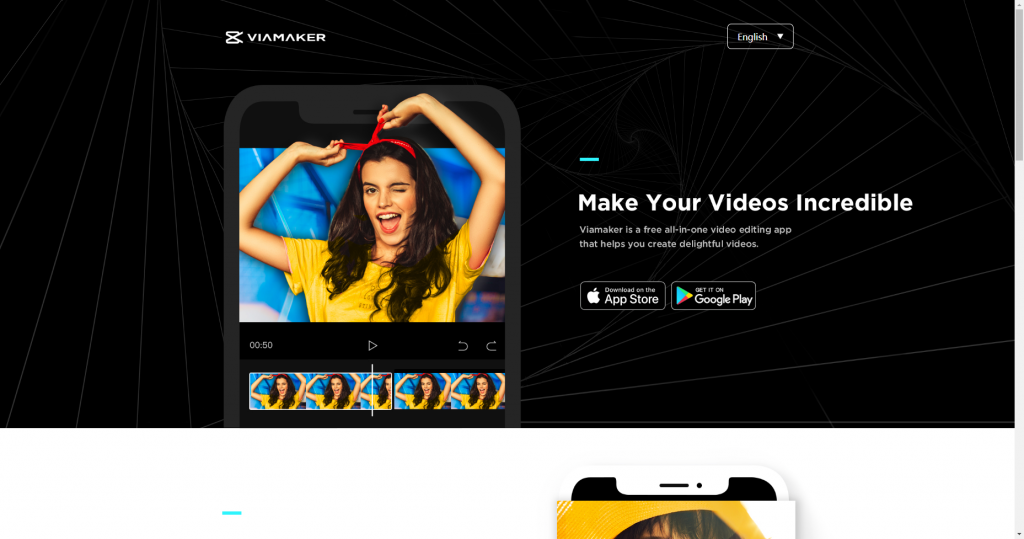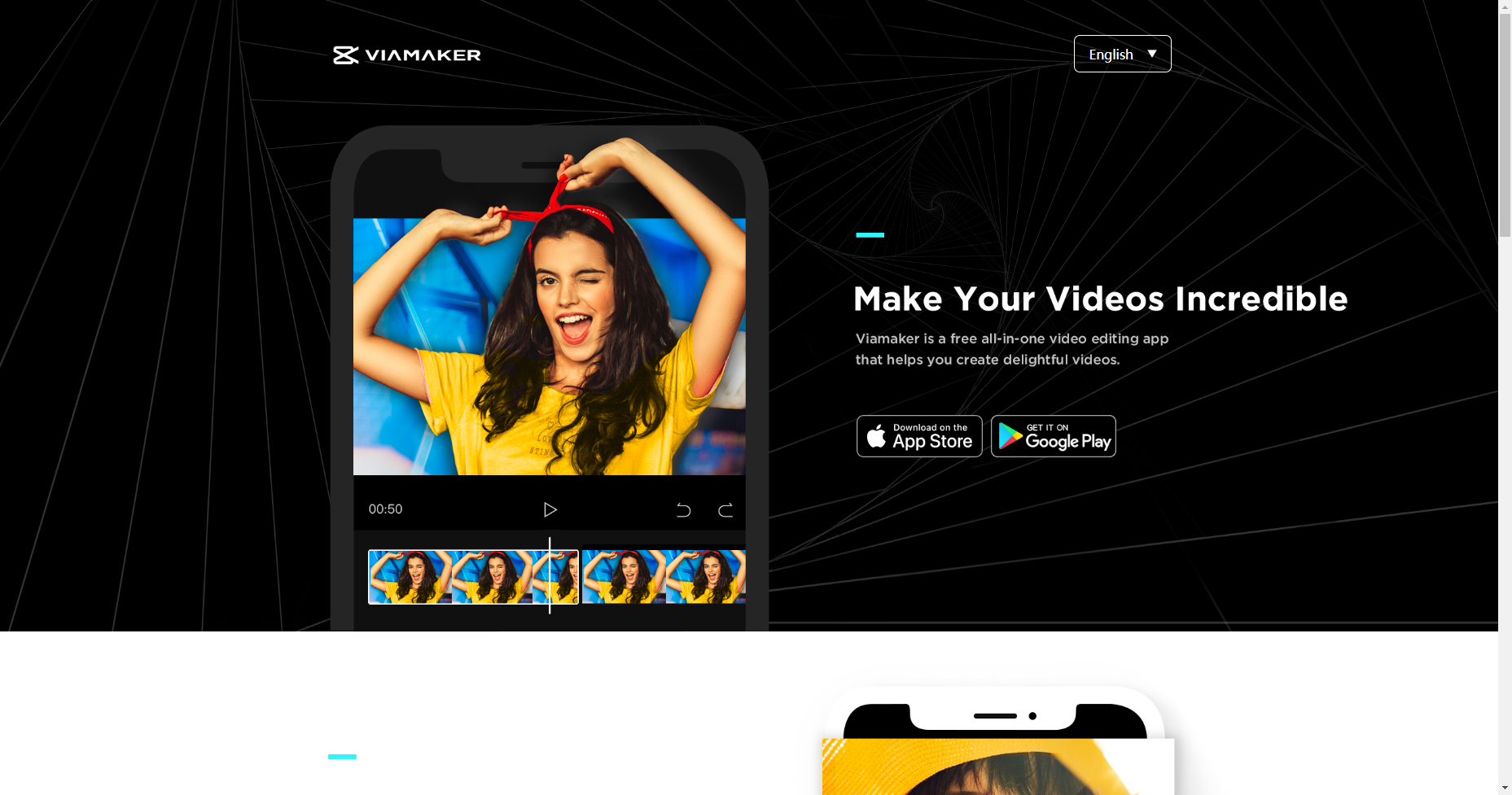 Viamaker is a free, all-in-one video editing app that helps you create amazing TikTok videos. It's a new app from Bytedance (creators of TikTok), so you know that they play nice together.
Viamaker is easy to use. You can trim, reverse, and add speed change effects to your videos. Advanced filters help you add a creative and personal touch.
The app also includes a massive music library so you can engage visitors with fun sounds.
Viamaker Key Features:
Easy to use features including cut, reverse, and changing speeds.

Advanced filters and effects help you create a personalized video.

Access to a massive music library.

Express yourself with trending stickers and custom TikTok fonts.
Viamaker Pricing:
Free!
---

If you have a free TikTok Pro account, you have access to the platforms in-app analytics. This shows you the last 7–28 days of activity on your account. You can see an overview, look at analytics by content, or check out your followers.
You can also see your followers' insights and analytic stats for other TikTok users.
To enable the TikTok Pro account, go to your profile page and click on the three vertical dots in the upper right corner of the screen to go into your settings.
From there, select Manage my account.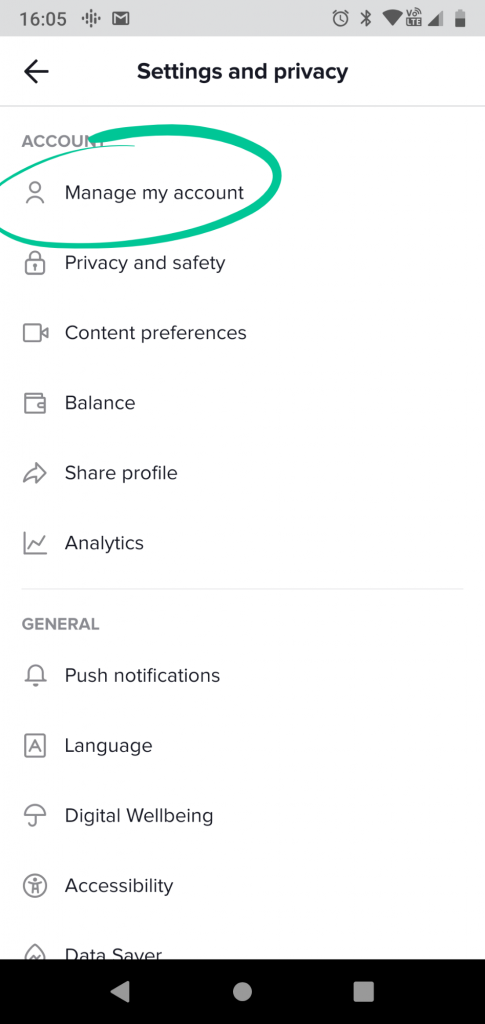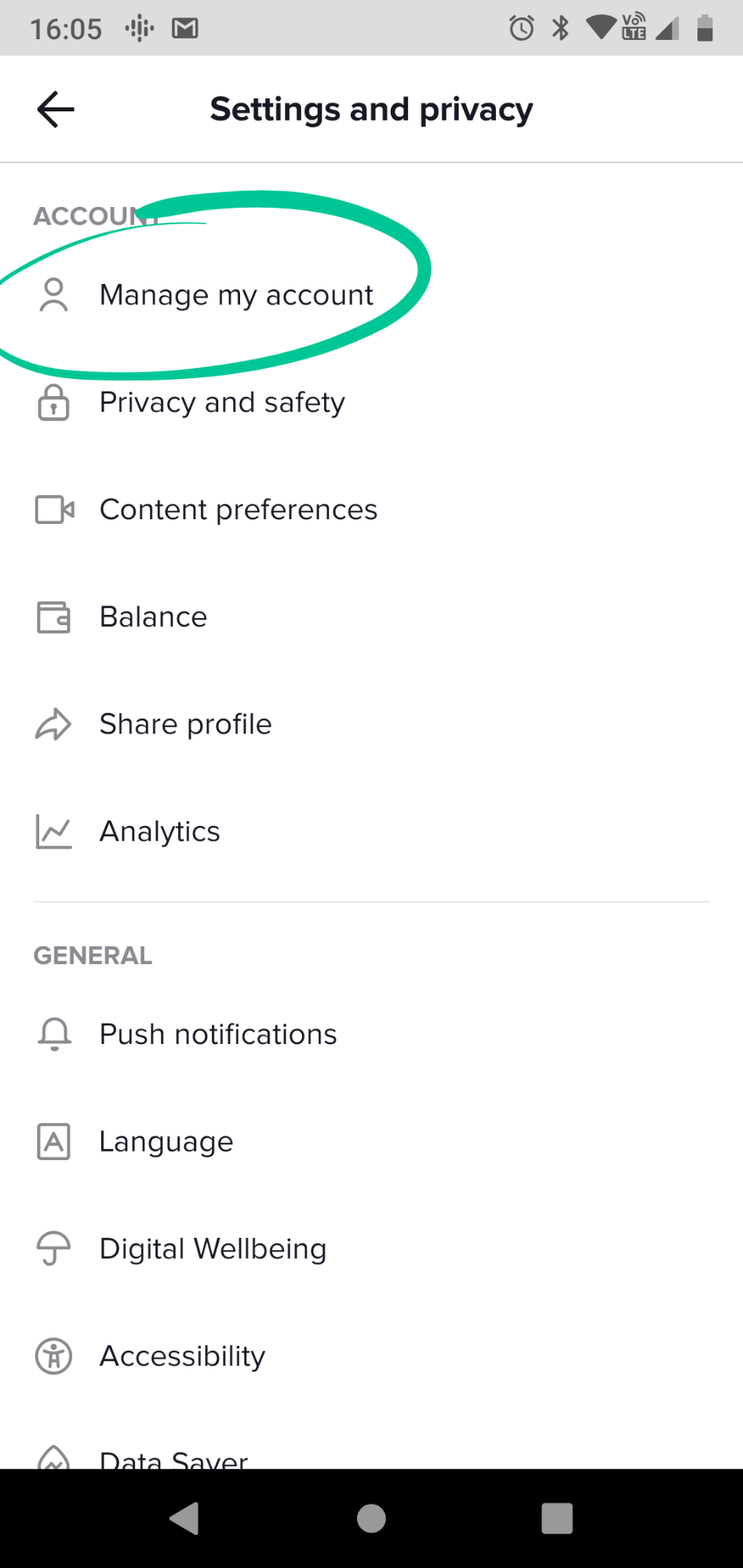 Now, choose Switch to Pro Account: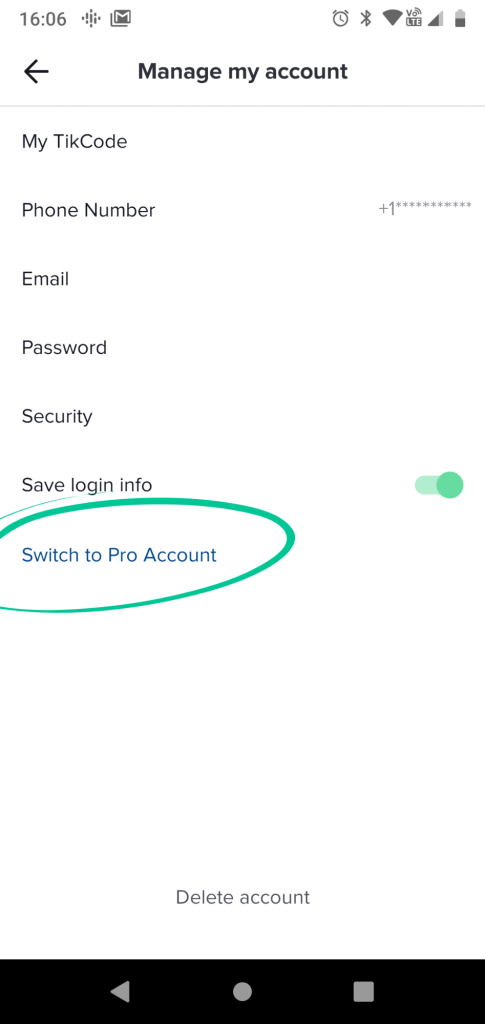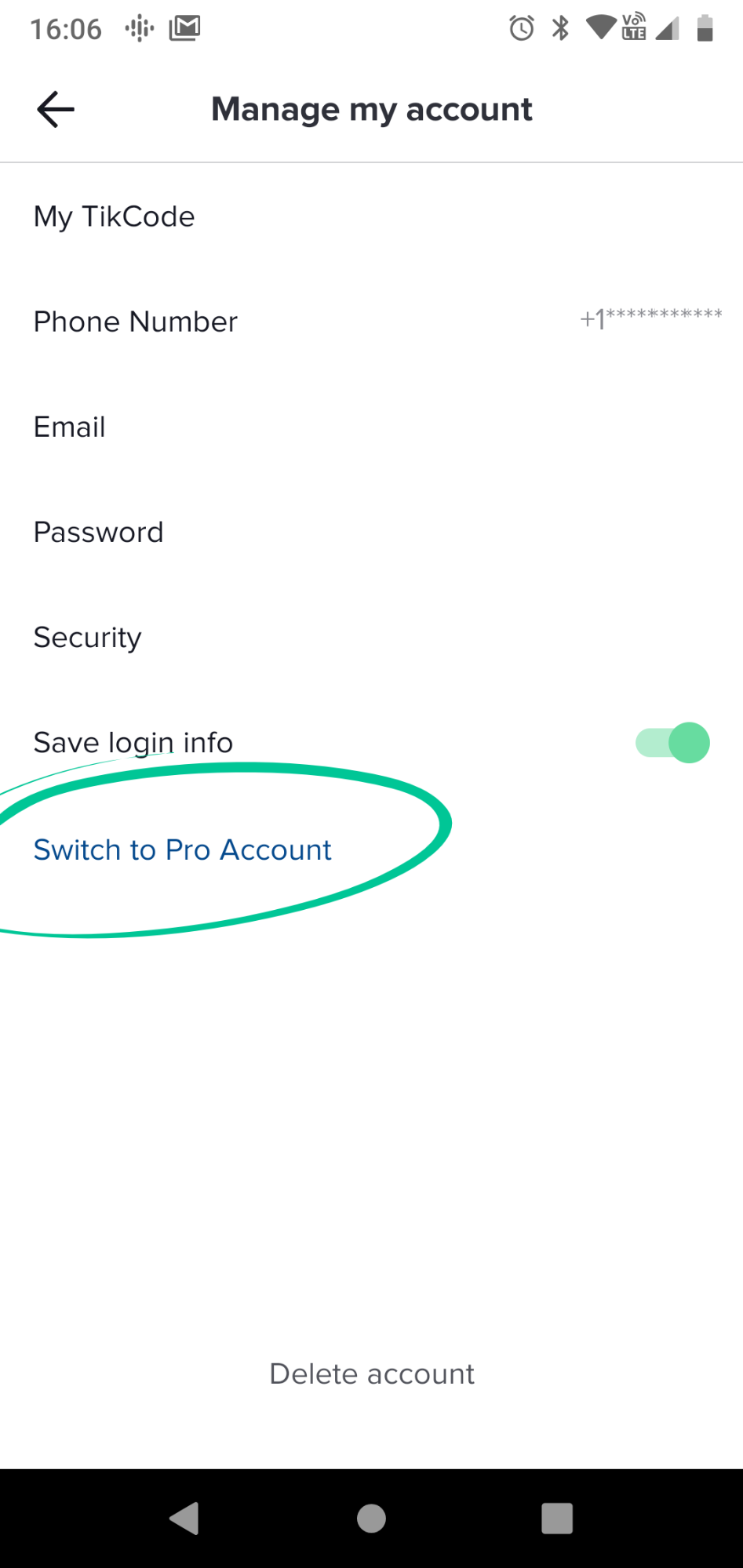 Choose the category that best matches your TikTok account and click Next. Then, choose a gender and click Done.
That's it! You now have a TikTok Pro account and access to analytics.
TikTok Analytics Key Features:
Monitor video views, profile views, and follower count from the Overview tab.

Get a top-line view of your audience demographics from the Followers tab.

View in-depth analytics for your content, including like count, comments, shares, video playtime, average watch time, and more.
TikTok Analytics Pricing:
Free with a free TikTok Pro account.
---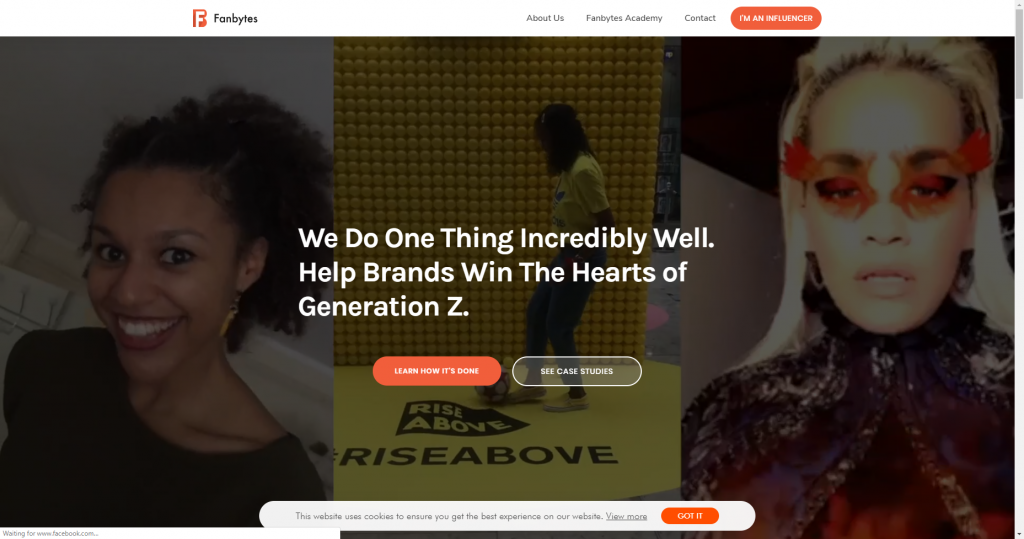 Fanbytes focuses on marketing to Gen Z (ages 13–25). They offer an award-winning team of experts to manage your influencer campaigns end-to-end using a proprietary analytics platform.
Fanbytes' influencer platform is built on a combination of machine learning and Neuro Linguistic Programming. This helps them find the right influencers with astounding accuracy.
With their tools you can search TikTok bios to find influencers who have talked about other brands like yours and invite them to be a part of your campaigns.
Fanbytes believe so heartily in their service that they guarantee results and engagements.
Fanbytes Key Features:
Create challenges using TikTok influencers, who will then invite their followers to jump on board, too.

Get fully-managed creative campaigns.

Content creation to create a coordinated campaign effort.

Get a custom, optimized TikTok profile.

Full access to analytics and a detailed campaign report so you can measure your ROI easily.
Fanbytes Pricing:
Fanbytes prices on a per campaign basis. Campaigns start around $3600.
---

Media Mister is a TikTok tool that lets you buy followers and likes and TikTok. They follow a tried and tested strategy to make it safe and simple to buy TikTok fans online in just a few clicks. Without triggering TikTok's spam alerts.
How do they do it? Media Mister sources your followers from real TikTok fans within its own private networks. Thousands of businesses and influencers, businesses, and users buy TikTok fans regularly. It provides an instant and continuous performance boost that could make a huge difference to your brand. Success on social media platforms comes down to popularity and buying followers from Media Mister can set you up as a credible and popular authority in your niche.
In addition to TikTok fans, you can also purchase TikTok hearts (likes). This is important to help you maintain a good follower to engagement ratio which plays heavily into TikTok's algorithms. Media Mister lets you buy followers and likes that will occur over a set period of time to ensure that your account stays within the safe number of daily actions and doesn't trigger TikTok's algorithms. This keeps your account safe from being disabled or deleted.
Media Mister Key Features:
Buy TikTok followers and likes that will show up on your account over time.

Boost your TikTok followers quickly.
Media Mister Pricing:
Media Mister pricing is based on the number of followers or likes you buy. Pricing for followers and likes starts at $2.00 for 25 followers or likes. 
---

Tik Analytics is a free tool that lets you analyze profiles, hashtags, and trends. Just enter the username of the TikTok user you want to analyze and you'll be given a wealth of information like engagement rate, videos uploaded, total fans, total hearts, and more.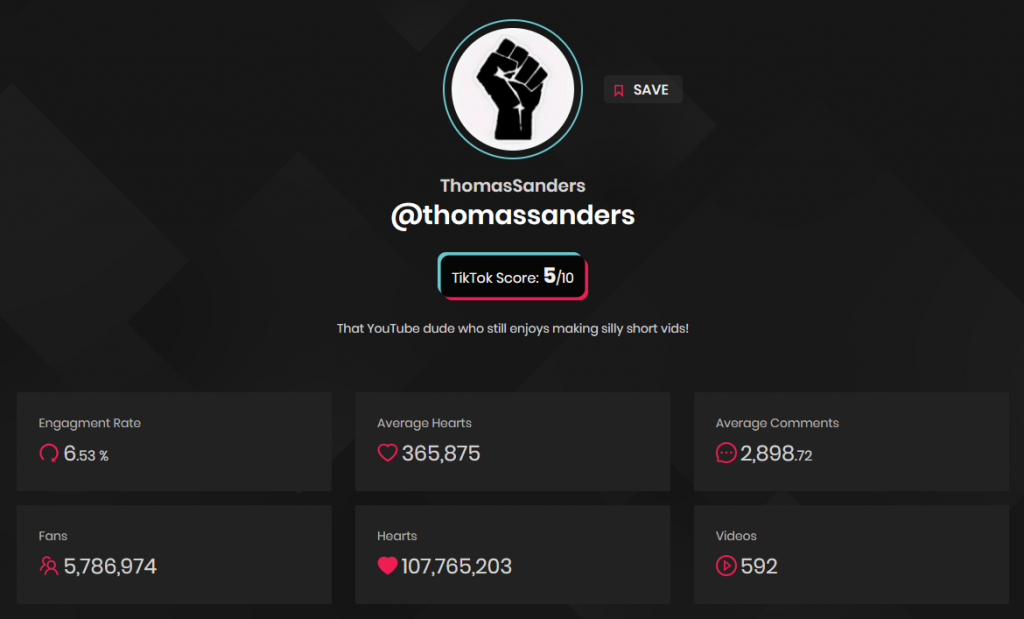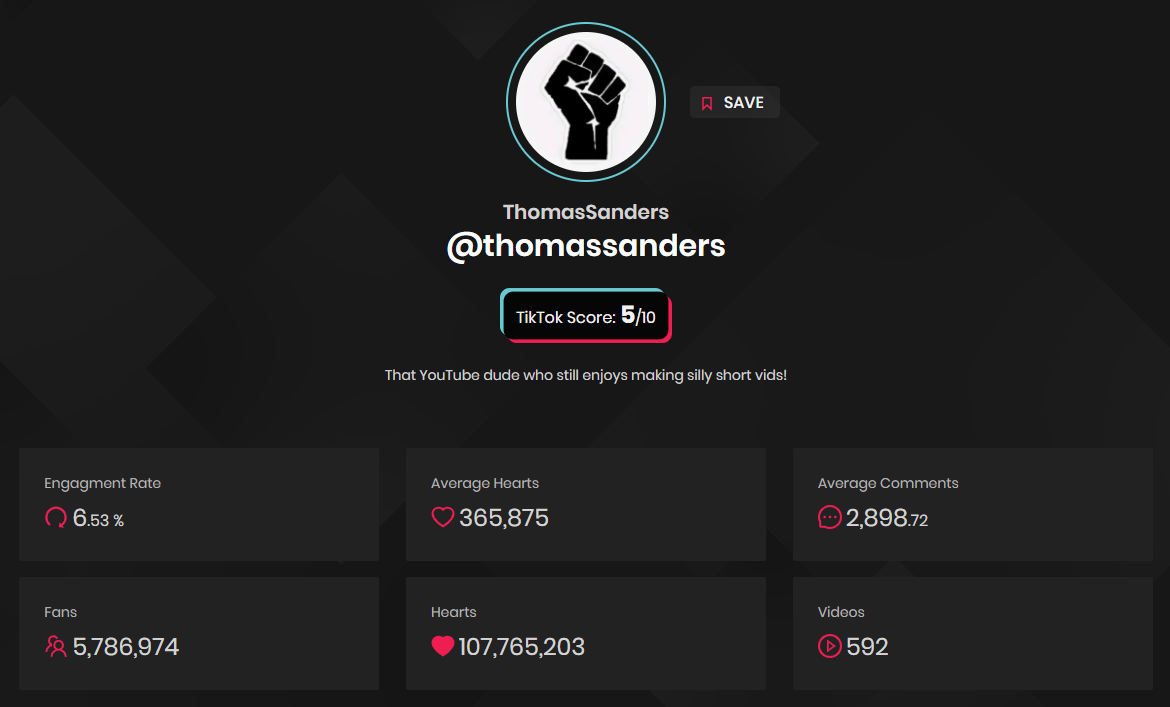 Through the data provided, you can understand the TikTok user's approach to engagement on the app and adopt some of their practices.
With Tik Analytics Pro, you get access to additional features.
Tik Analytics/Tik Analytics Pro Key Features:
Analyze TikTok profiles based on the most important parameters: Followers, Nationality, Engagement rate, and TikScore (our quality value)
Create and manage TikTok campaigns, save your data, and download custom reports with your campaign results.
Compare TikTok profiles using views, engagement rate, TikScore, growth rate, and more.
Tik Analytics Pricing:
Tik Analytics is free. Tik Analytics Pro requires custom pricing.
---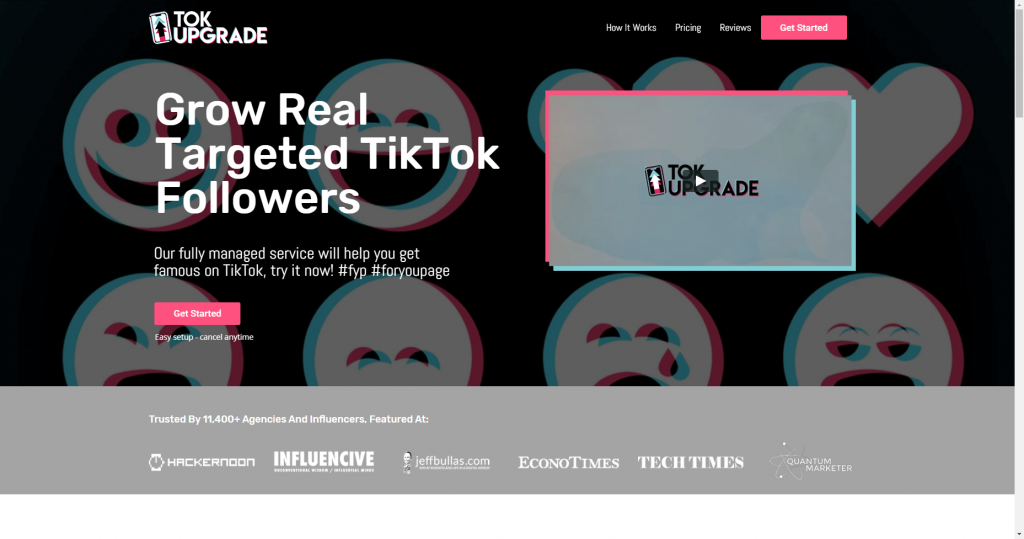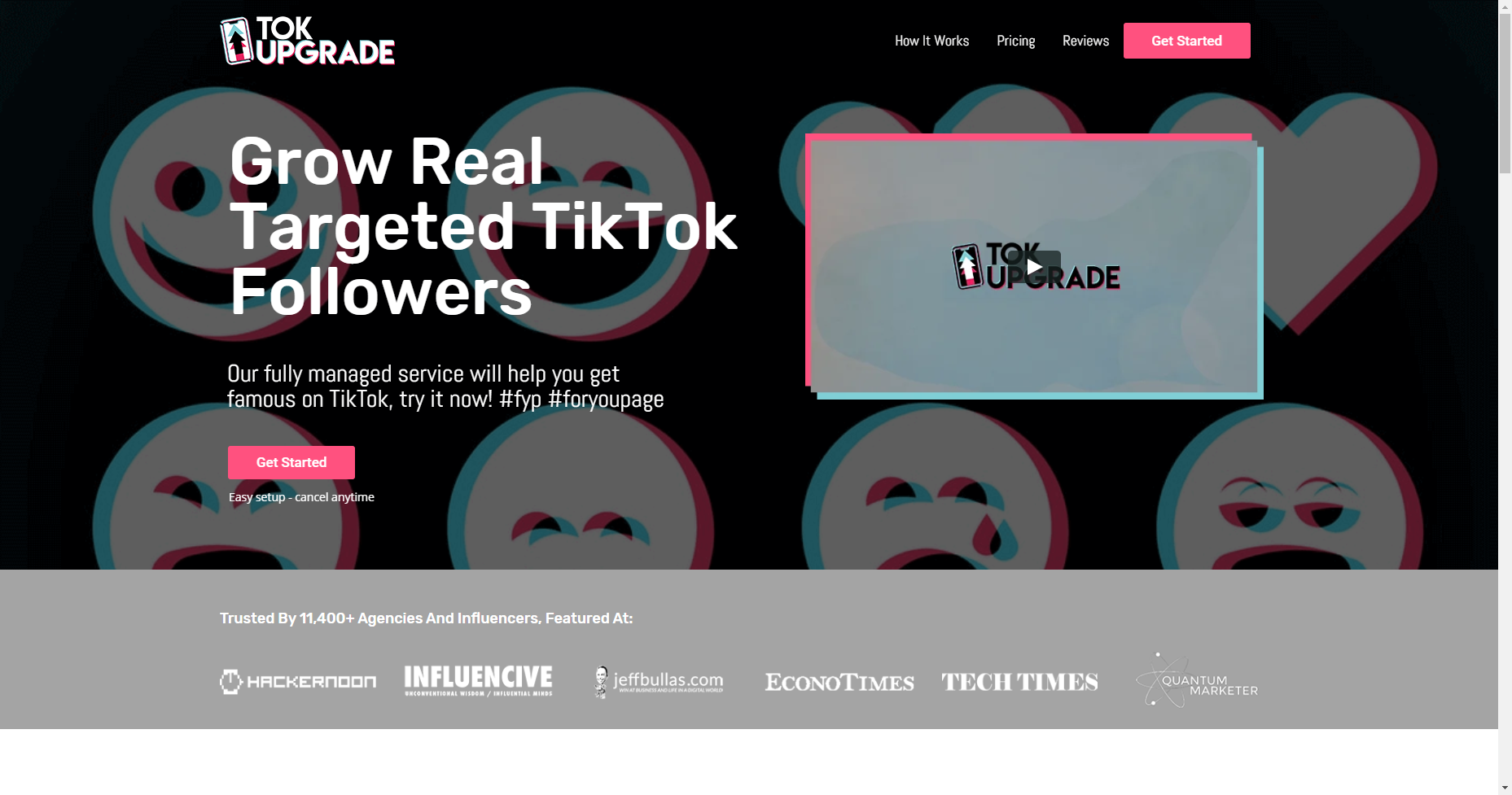 TokUpgrade is a fully-managed service that will help you grow your TikTok following by increasing profile views through organic engagement.
To get started with TokUpgrade, you just sign up and choose either a regular or pro plan. After you've registered, your dedicated account manager will ask you some questions to complete your setup. TokUpgrade markets your profile towards your target audience and will like or follow posts of those with similar interests on your behalf. All you need to do is create and share your own high-quality content.
TokUpgrade constantly optimizes your profile to make sure you're getting the best growth in followers. And, it filters out the content or profiles you don't want to engage with.
TokUpgrade Key Features:
Advanced targeting lets you target users in your ideal demographic based on similar accounts, hashtags, or target locations.

Import all of the accounts you currently follow to a whitelist where they won't be unfollowed.

Blacklist specific accounts, keywords, hashtags, or languages you don't want to engage with.

Get access to your own dedicated account manager.
TokUpgrade Pricing:
TokUpgrade pricing starts at $15/week.
---

Toksocial has a quick setup so you can get started right away. Grow your traffic by engaging with real, relevant TikTok users, and get followed by your ideal target audience without bots, spam, or fake followers.
To get started with Toksocial, simply sign up and your dedicated account manager will reach out to you. Since Toksocial helps you grow your TikTok followers without the use of fake followers or bots, you'll enjoy actual account growth and a fanbase that lasts. Plus, it includes advanced filters that let you target the exact audience you want as well as blacklists so you're not engaging with those you'd rather not.
Your dedicated account manager is available to make sure that you're getting the most from your Toksocial experience. There's also 24/7 customer support that can help you when your account manager is offline.
Toksocial Key Features:
Advanced targeting lets you target users in your ideal demographic based on similar accounts, hashtags, or target locations.

Blacklist specific accounts, keywords, hashtags, or languages you don't want to engage with.

Get access to your own dedicated account manager and 24/7 support.
Toksocial Pricing:
Toksocial pricing starts at $15/week.
---
Use the Best TikTok Tools to Boost Your Brand
Growing your TikTok account doesn't have to be hard. No matter whether you're looking for a TikTok tool to grow your followers, schedule TikTok posts, or figure out how your TikTok campaigns are performing, there's a tool that's right for you, right on this list.
Choose the TikTok tools that meet your needs and get started so you can get back to creating the amazing, engaging content your audience wants.