Since TikTok started in 2016, the social media platform has exploded in popularity, making it a great platform to add to your marketing efforts. But, when you already have tons of content to create and post, do you really have the time or energy for another one? If you use one of the best TikTok scheduling tools, the answer is yes. Yes, you have the time and energy to start marketing on TikTok. Plus, it's worth it—particularly if your target audience falls into the Gen Z category.
In this article, you'll learn:
What exactly TikTok is

TikTok stats that are helpful for marketers and influencers

4 of the best TikTok scheduling tools

How to schedule TikTok posts using Loomly
We'll start with a brief look at what TikTok is and some TikTok stats that will help you decide if the platform is for you.
---
4 Best TikTok Scheduling Tools (Plus, How to Schedule TikTok Posts):
---
What Is TikTok?
TikTok is a social media platform that focuses on short-form mobile video of 15–60 seconds. It allows for in-app editing and integration with other social media networks.
TikTok has more than 800 million active users worldwide (Datareportal, 2020) and while the audience is largely between the ages of 16 and 24, there has been a marked increase in non-Gen Z users as the platform gets older.
---
TikTok by the Numbers
As we mentioned, TikTok has more than 800 million active users since coming onto the scene in 2016. This makes TikTok the 9th most popular social media platform, ahead of giants like Pinterest, Snapchat, and even Twitter.
TikTok has surpassed 1.5 billion downloads in the App Store and Google Play, enjoying 6% growth in downloads over 2018 numbers.
As of 2019 numbers, 41% of TikTok users are between 16–24. So, if your target audience falls into that demographic, it's probably a good idea to give TikTok a try. Want to know more about TikTok? Check out these TikTok statistics that will completely blow your mind.
---
TikTok for Influencers and Marketers
One of the biggest reasons brands and influencers are attracted to TikTok is because of its potential for virality.
Even though the TikTok algorithm isn't that easy to understand, what's clear is that it's much easier to see your content go viral on TikTok than it is other social media platforms like Instagram. And, lest you think TikTok is just a replacement for Vine, take a closer look at what TikTok offers.
Music
TikTok includes a database of sounds, including those shared by other users, that are accessible prior to filming and play as you're recording.
Personalization
TikTok's algorithm is a bit of mystery, but what we do know is that it uses AI to recommend videos based on what you've watched and liked in the past. Then, it shows those videos on a "For You" page for easy access.
Easy to Use Interface
TikTok has a pretty extensive set of pre- and post-recording tools that make it easy to film and edit in-app.
Duets
Using the Duets feature, TikTok can share screen time and record reactions to other users' content. To get started with TikTok, here's our guide to TikTok marketing for beginners.
---
Making Money on TikTok
Want to learn how to make money as an influencer on TikTok? We've created a TikTok influencer engagement and earnings calculator to help you.
The TikTok Money Calculator lets you calculate your estimated earnings from your TikTok account. The TikTok Money Calculator isn't an official TikTok tool. We created this tool to help influencers find out their earning potential. It's the perfect tool to help you negotiate rates for endorsing a product or service on the platform.
---
4 Best TikTok Scheduling Tools
When you're considering adding yet another social media tool to your marketing efforts, one of the first things to consider is how long it's going to take to produce and share your content. With TikTok, producing content is a breeze.
Sharing is, too, if you don't mind either posting right away or remembering to post when you want something to go live. Because as of right now, TikTok doesn't have a built-in method of scheduling posts. Fortunately, there a few social media tools that integrate with TikTok to let you schedule your posts for the best times to post on TikTok.
Here are 4 of our favorite TikTok scheduling tools to keep you focused on what's important to growing your business and not watching a clock or babysitting social media posts.
---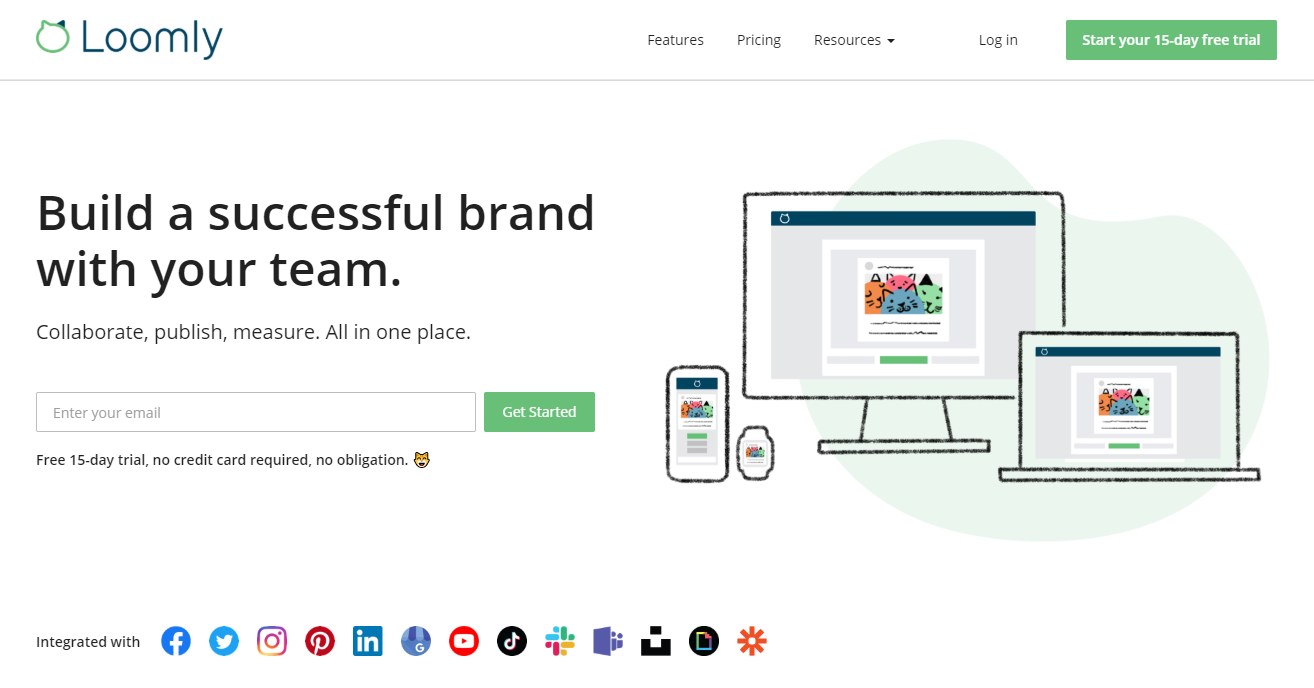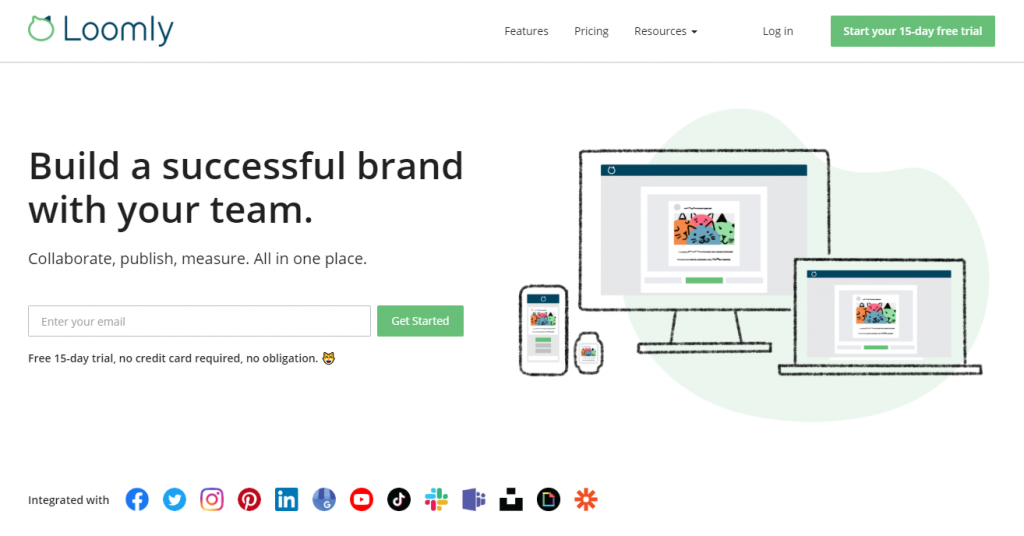 Loomly is a social media posting and scheduling tool that helps you manage all of your social media content, including both organic posts and ads, from a single platform. Plus, Loomly gives you ideas for your next post based on social media best practices, trending topics, RSS feeds, and date related events.
Loomly Pricing: Loomly pricing starts at $25/month.
---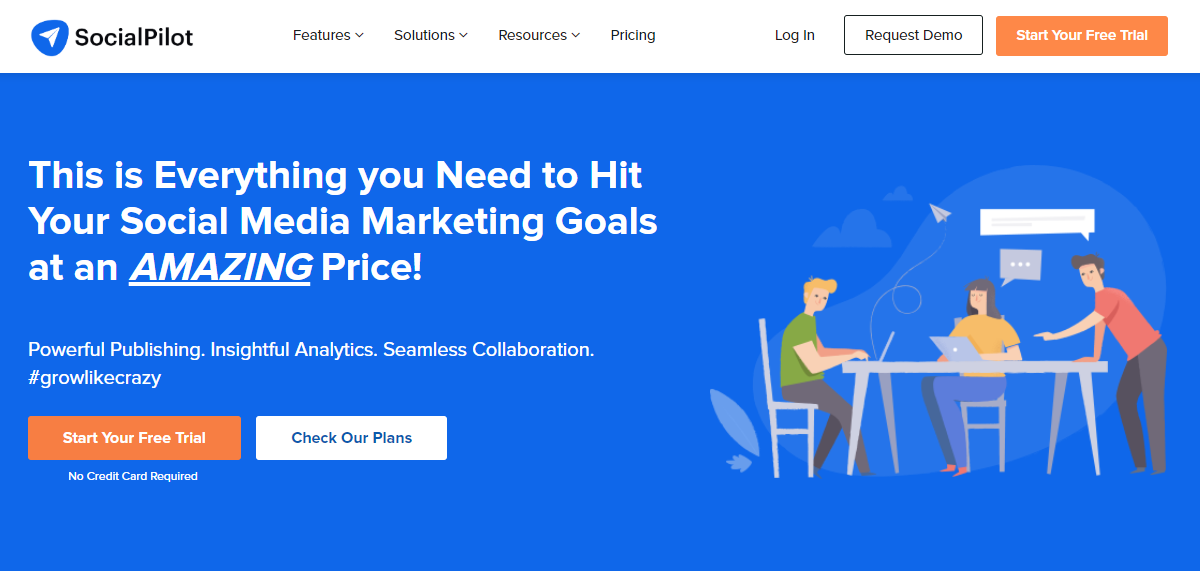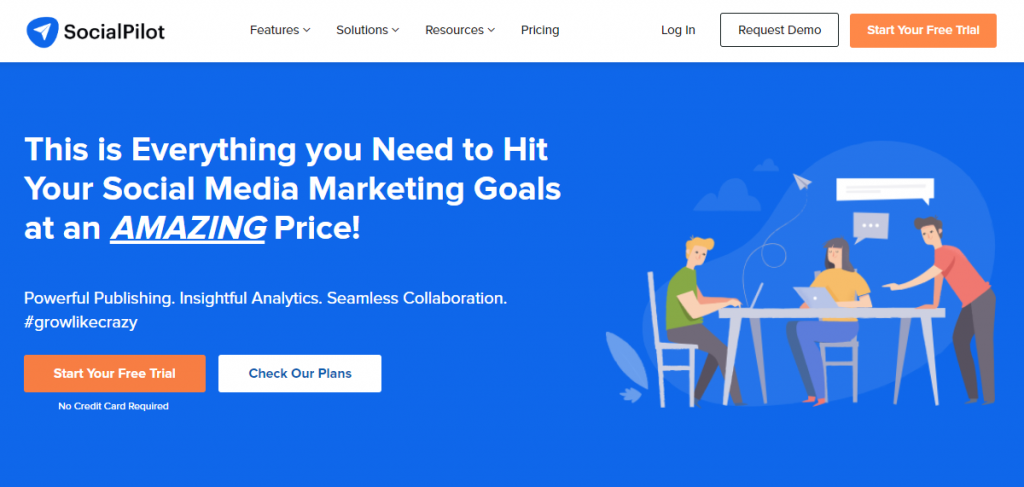 SocialPilot is a comprehensive social media marketing tool. It helps professionals, teams, and businesses automate their social media management. It was the first social media management tool to offer TikTok reminder scheduling.
SocialPilot includes the tools you need to publish social media posts and analyze their performance.
SocialPilot Pricing: SocialPilot pricing starts at $30/month ($25/month if paid annually).
---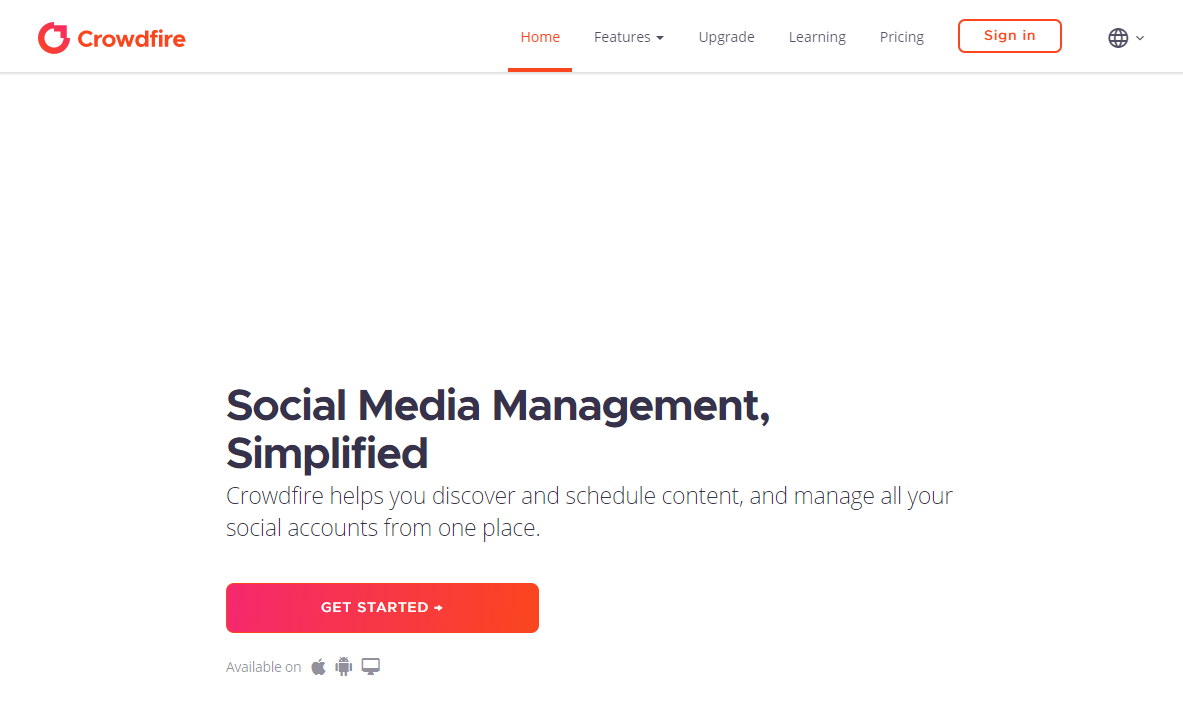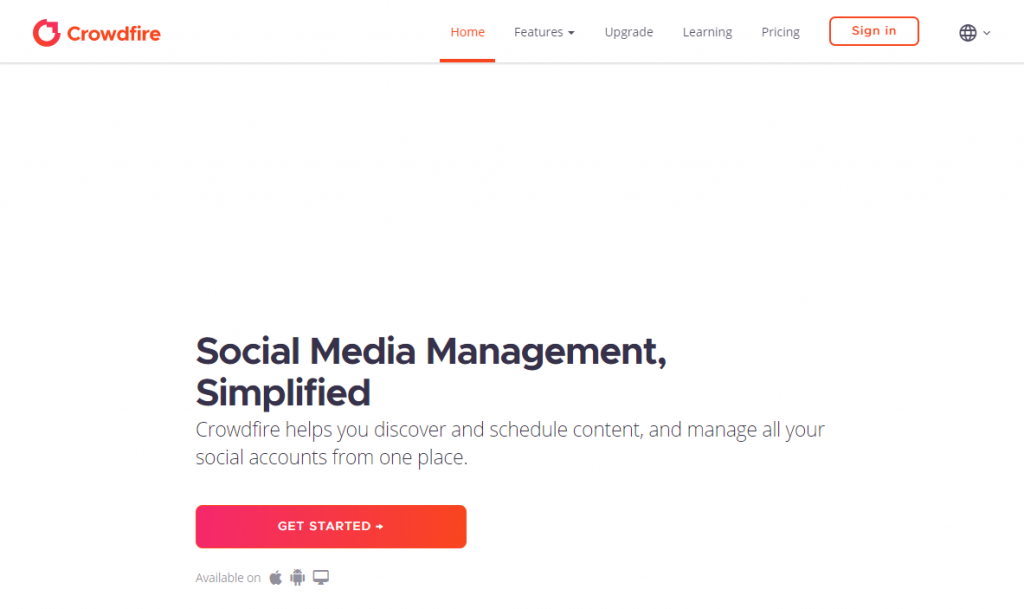 Crowdfire is a social media management app that helps you discover and schedule content and manage your social accounts in one place.
It offers content creation, publishing, analytics, and mentions functionality.
Crowdfire Pricing: Crowdfire offers a free plan. Paid plans start at $9.99/month ($7.48/month if billed annually).
---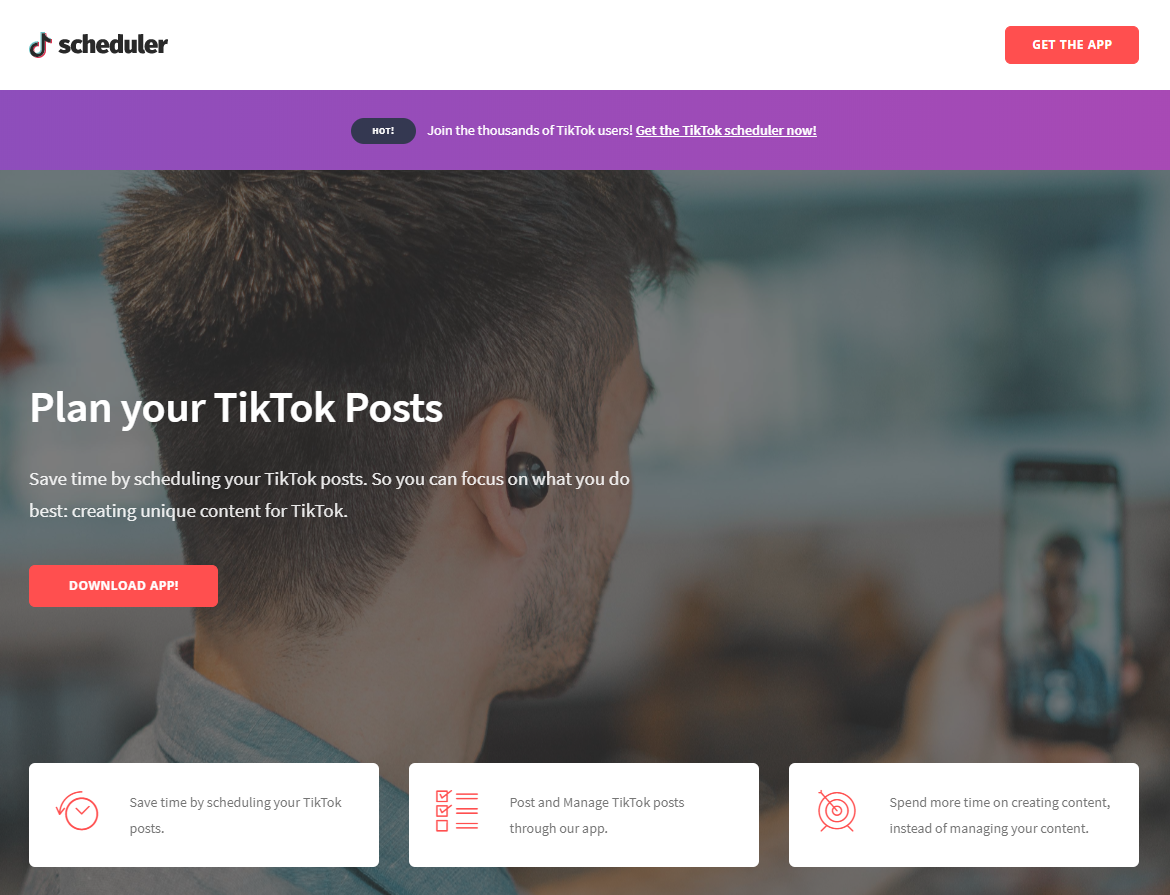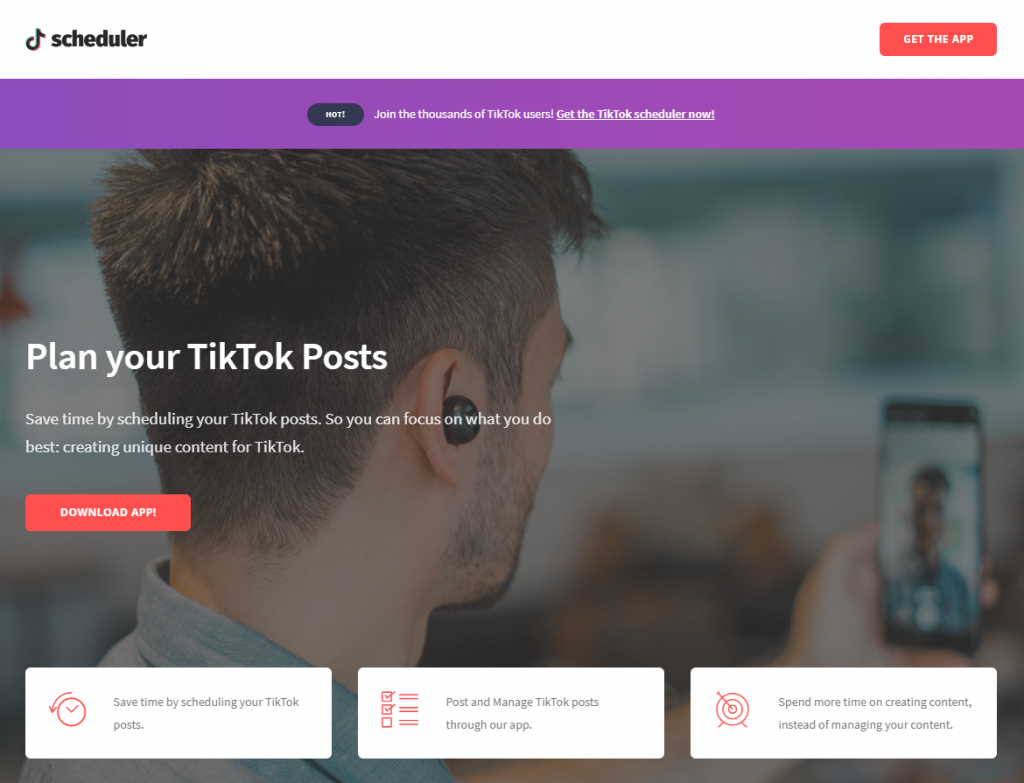 TikTok Scheduler is a social media management tool specifically for scheduling your TikTok posts. You can post and manage TikTok posts right through the app.
TikTok Scheduler Pricing: TikTok Scheduler is free.
---
How to Schedule TikTok Posts With Loomly
While any of these TikTok scheduling tools can help you schedule and manage your TikTok content, we're going to take a closer look at how to schedule TikTok posts with Loomly to give you an idea of how these tools work.
---
Step 1. Connect TikTok to Loomly
Start by going to the Social Accounts tab of your calendar settings page.
Click on the Connect button in the TikTok row: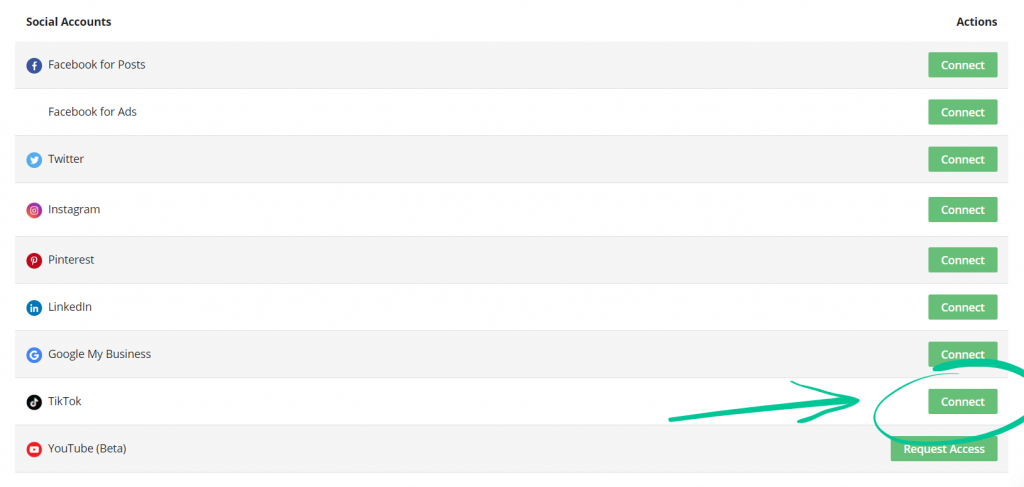 You'll be prompted to enter your TikTok username for the account that you want to connect to Loomly.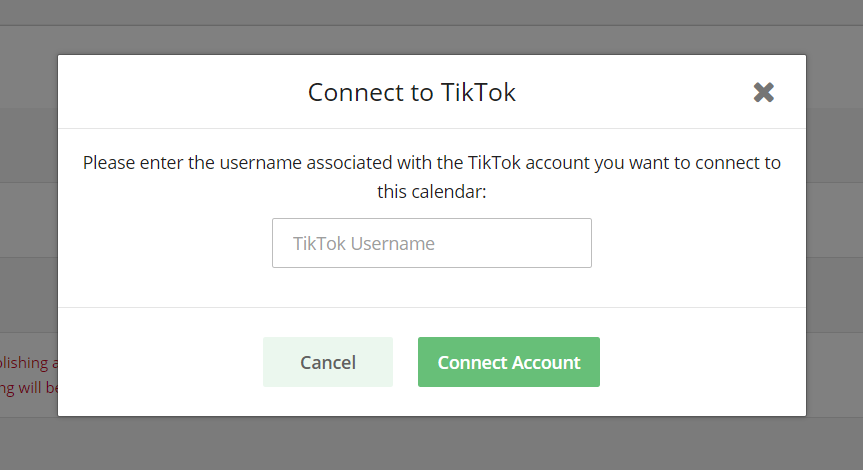 Enter your TikTok username and click Connect Account.
---
Step 2. Build Your TikTok Post
Now it's time to create a new TikTok post.
Once you've successfully connected your TikTok account to Loomly, go to your account dashboard and click New Post at the top right of the page.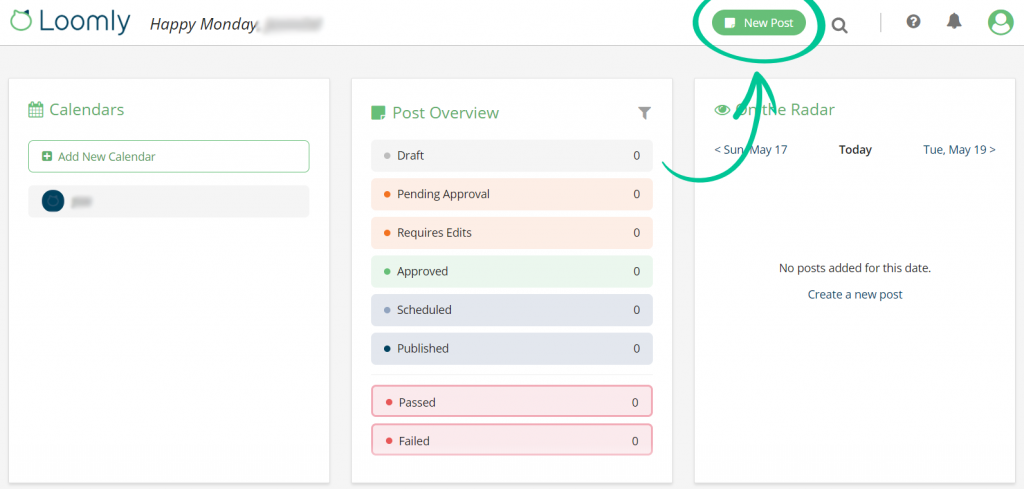 In the screen that pops up, choose the calendar you want to use from the dropdown and click Build Post.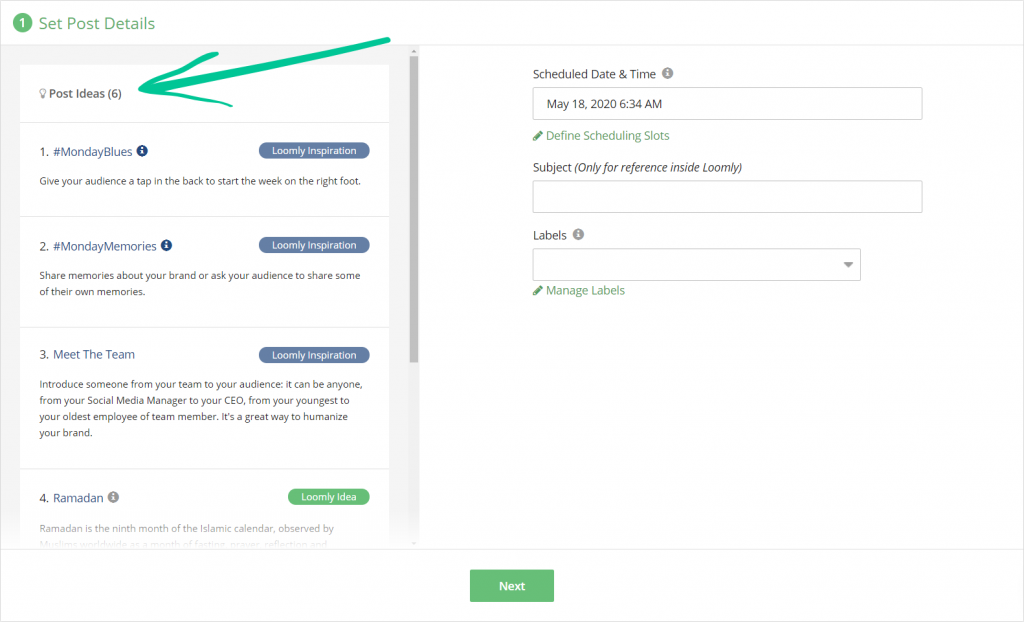 On the left side of the Build New Post screen, you'll see Loomly Inspiration and Loomly Ideas. These are content ideas that Loomly provides for you if you'd like to use them.
On the right side of the Build New Post screen is where you'll set the scheduled date and time for your TikTok post, as well as a descriptive subject for use within Loomly, and labels that help you classify and identify your posts.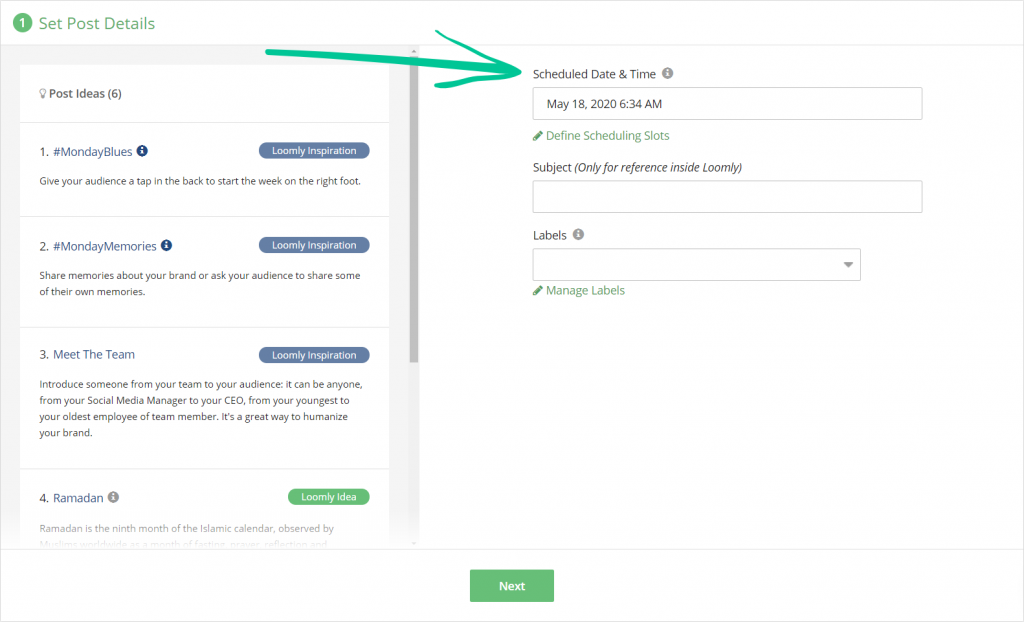 Click Next once you have your TikTok scheduling basics set.
Your next step is to choose the social media platforms you want to share your content to.

Choose TikTok and click Next.
Now it's time to set your message using text, links, and TikTok hashtags. Then, you can choose media files common to all channels available in Loomly. In the next step, you'll be able to customize your post for each specific channel and add @mentions.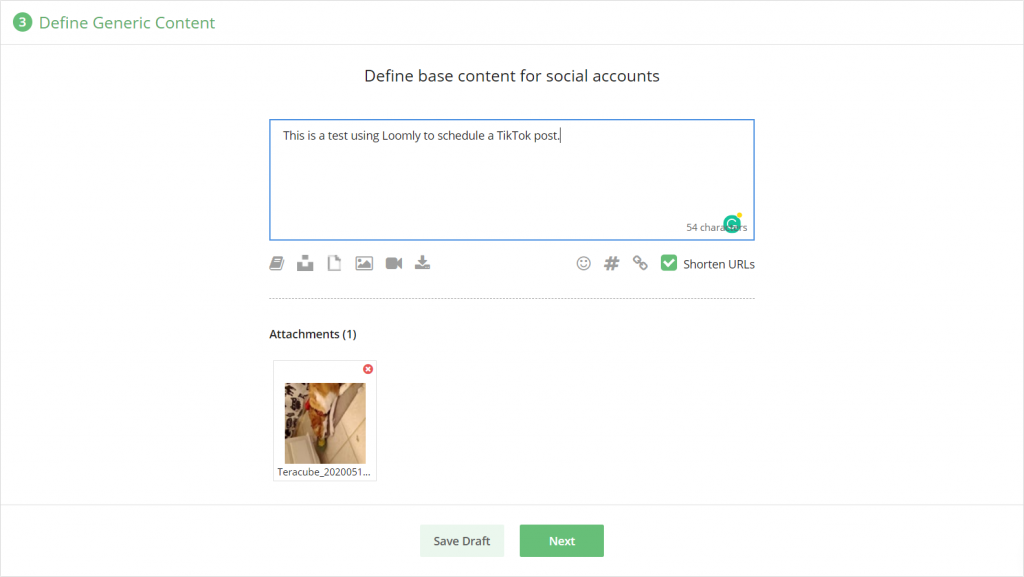 Once you've defined the base content for your social accounts, you'll be able to preview and adjust the TikTok version in the fine-tuning panel.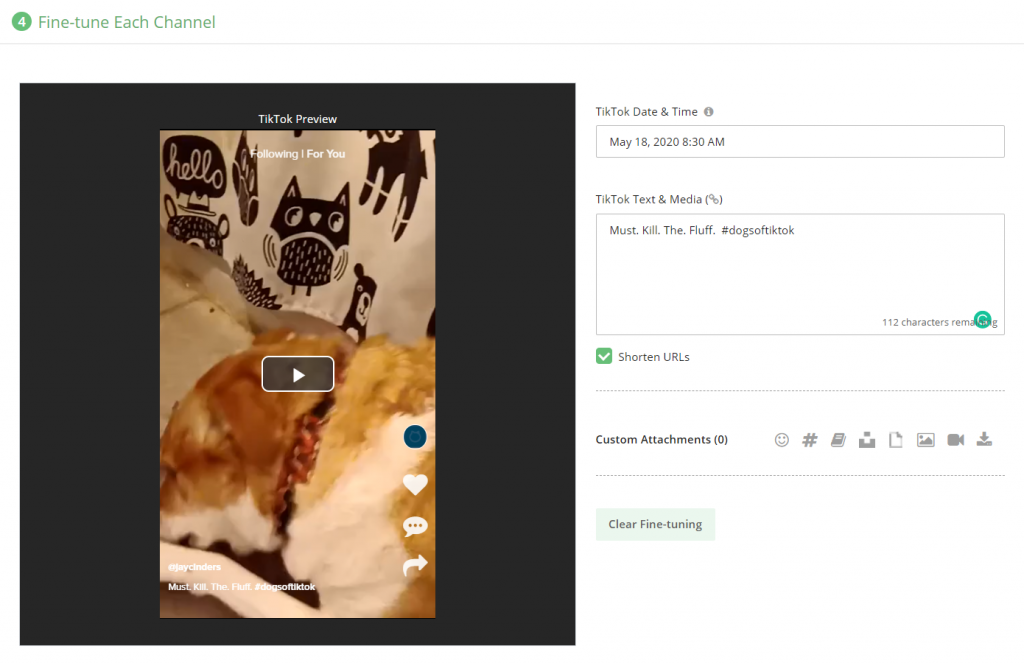 Pro Tip: Hashtags are a great way to get your content noticed by the right people. If you're stuck for ideas, check out our TikTok hashtag generator.
Loomly includes TikTok post optimization tips at the bottom of the Fine-tune section:

Click Next once you're done with fine-tuning your TikTok content.
Here's where you can create your final TikTok post. You have multiple options:
Save as draft.

Save your post as a draft so you can return to it later for editing.

Submit for approval.

If you have collaborators, submit your post for approval to mark it as ready for review.

Schedule.

If your post doesn't need approval or has already been approved, schedule it. Loomly will natively publish it at the scheduled date & time for you.

Publish Now.

Ready to publish your post right now? Select this option to have Loomly publish it immediately for you.
Go ahead and click on Schedule.

Congratulations! You just scheduled your first TikTok post using Loomly's TikTok scheduling tools.
---
Step 3. Publish Your TikTok Post
TikTok publishing via Loomly has to be done manually through the Loomly iOS or Android apps.
You'll get a push notification via the app to publish your TikTok post at the right time. You'll also get an email reminder that includes the copy and media from your scheduled TikTok post.
You can set up your notification settings to notify you via email, an app push notification, Slack, or Microsoft Teams.
When you receive the notification you'll be able to open the post in the Loomly app on your smartphone and share it to TikTok.
Clicking on Publish to TikTok will open your post in the TikTok mobile app so you can easily publish your post. Your video or photos will be loaded automatically.
The copy of your post will be automatically saved to the clipboard of your smartphone, so you can paste the copy directly into your TikTok post.
Then, just click Post
And that's it! You've published your scheduled TikTok post using Loomly's TikTok scheduling tools.
---
Step 4. Monitor Your TikTok Post Performance
Loomly's analytics lets you measure your post's real-time performance once they've been published. This makes it easy to see at a glance the topics and content types your audience likes most so you can provide more of that content.
Loomly analytics includes:
Account, post, and URL metrics

Data filtering and time period comparison

Analytics for

all

posts, not just those published using Loomly
What Is the Best TikTok Scheduling Tool?
Being able to schedule your TikTok posts is so important to streamlining your influencer and marketing efforts on the platform. Any of the TikTok scheduling tools covered in this article will work to put your TikTok marketing on auto-pilot.
Ultimately, the best TikTok scheduling tool for you is the one that has the features you need and is easy to use. Plus, if you can manage all of your social media content from a single platform, that makes it even better. While TikTok Scheduler is free, it really is a one-trick pony. Meaning, you can only schedule TikTok posts with the tool. We recommend choosing a platform like Loomly that lets you create, schedule, publish, collaborate, and monitor your performance across social media platforms.