Advertising Disclosure
Advertising disclosure:
Our partners compensate us. This may influence which products or services we review (also where and how those products appear on the site), this in no way affects our recommendations or the advice we offer. Our reviews are based on years of experience and countless hours of research. Our partners cannot pay us to guarantee favorable reviews of their products or services.
Web design agencies enable businesses to grow by helping them create an effective and engaging online presence. By creating well-designed websites, they can develop better customer experiences, drive leads and conversions, generate sales, and nurture customer loyalty—all of which translates to growth opportunities for your business. Working with professional web design agencies can help you establish your presence online and edge out the competition. Learn more about some of the top responsive web design agencies in 2023 and how they can help your business succeed.
---
12 of the Best Rapid Web Design Agencies in 2023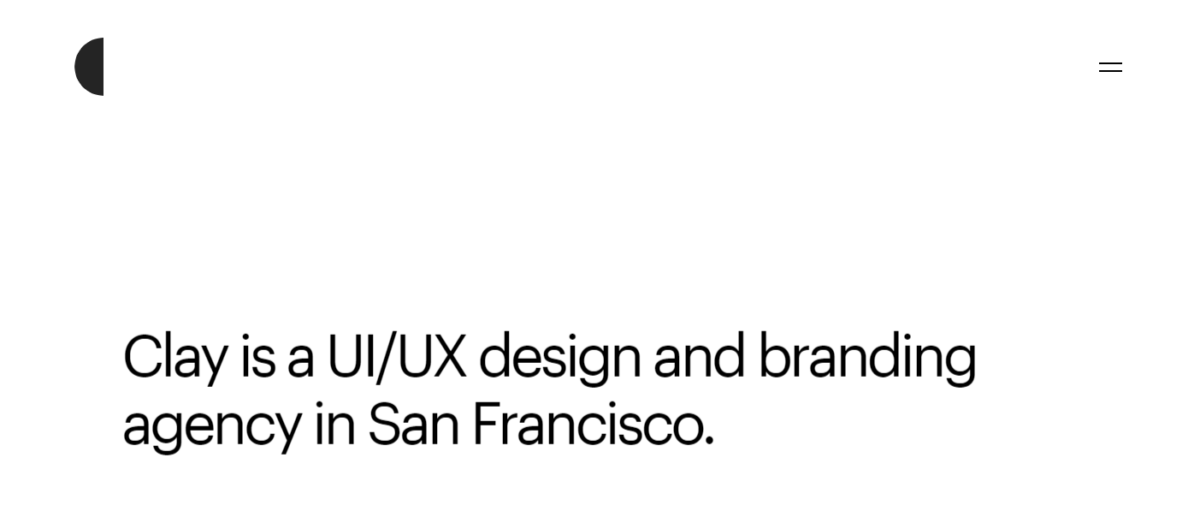 Best for: Enterprises, big and small startups, B2Bs
As a user experience agency, Clay focuses not just on UI and UX design projects but also on branding and web design. The agency is known for creating digital products that are well-designed, easy to use, and on-brand. Clay is a full-service UX design agency that also offers other services including digital strategy, full-stack design and development, and enterprise UX.
As one of the most versatile responsive web design agencies, Clay has worked with clients from various industries, including early-stage startups and Fortune 100 companies. Clay counts the following as some of its clients for its web design services:
Facebook
Slack
Cisco
UPS
Uber
---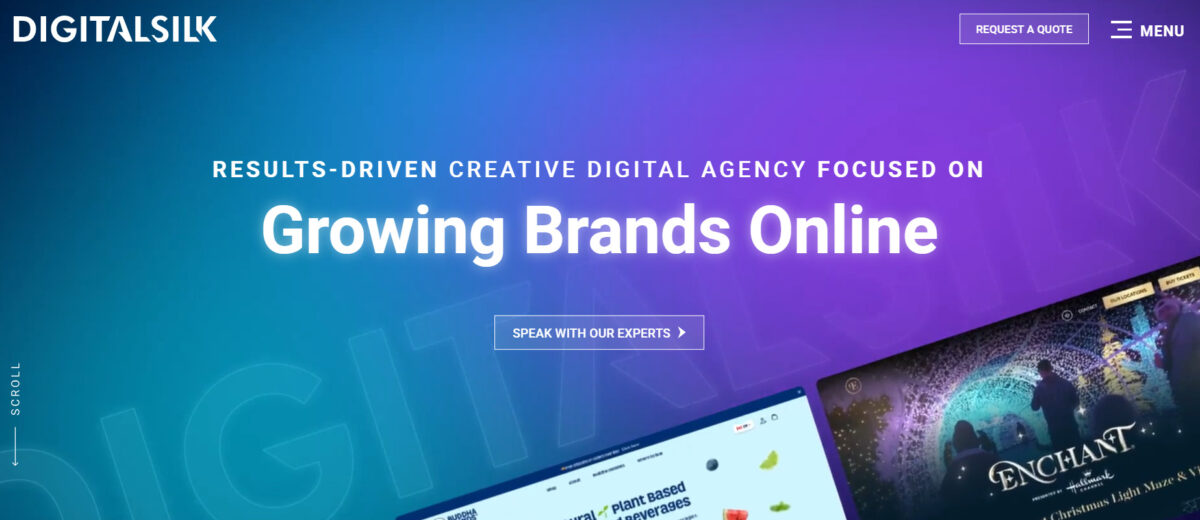 Best for: Small and medium-sized businesses, B2B companies
Digital Silk is a full-service digital agency that offers services such as creating branding and digital strategies, web design and development, and digital marketing. Some of its clients include Xerox, doForms, and HP. For doForms, it created a new user-friendly and SEO-optimized website that resulted in a 22% growth in new traffic and more than 1,500 new organic keywords.
It's also a mobile app design agency that helps businesses come up with a custom mobile app designed to expand their reach, increase engagement, and nurture audience loyalty. They've developed custom native and hybrid mobile apps on Android and iOS for some of their clients, including startups and Fortune 500 companies.
---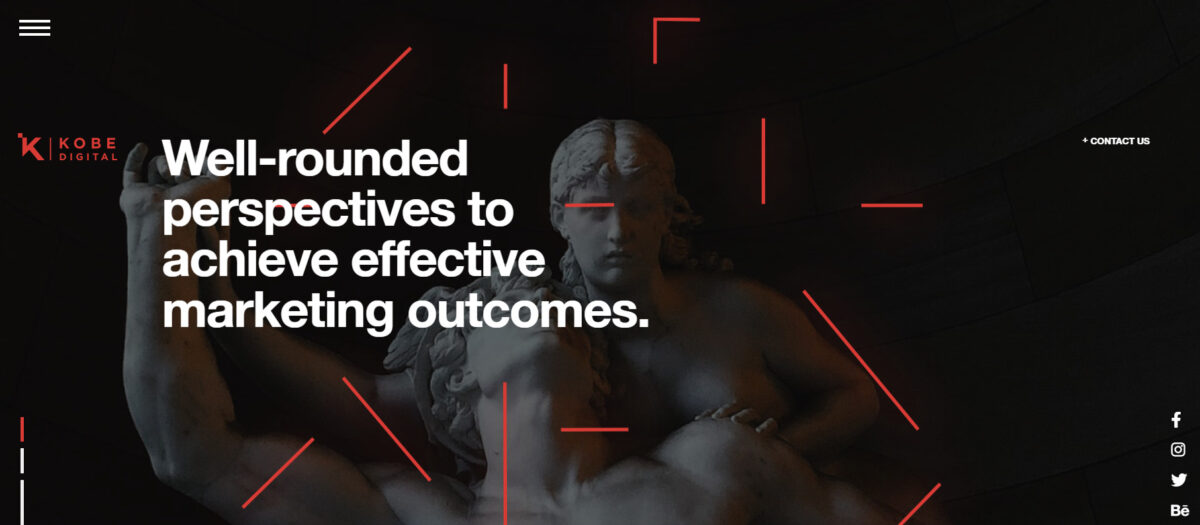 Best for: Emerging brands or startups, enterprise brands, eCommerce businesses
Kobe Digital specializes in performance marketing, web design and development, and video production. It has worked with big names such as Leica, SurveyMonkey, and HJC Helmets. For HJC, Kobe Digital designed an engaging website geared toward motorcycle enthusiasts. The website features a dynamic product display page, customized UI, and high-quality media files.
Through Kobe Design, its web design and development arm, the agency offers services such as brand strategy, brand and eCommerce website building, web apps, and custom mobile apps.
---
Best for: Established brands, blockchain, or Web3 companies
As one of the top responsive web design agencies, Huge has helped some of the world's biggest brands grow, including Pantone, Google 237, Zelle, Verizon, and Tezos. The agency offers a comprehensive selection of services ranging from AI advisory and brand strategy to design and customer experience solutions.
When it comes to its digital products and platform services, which include web and app design, Huge employs a holistic approach that involves rapid prototyping, iterative development, and ongoing testing. What sets Huge apart from other responsive web design agencies is that it focuses on creating and implementing people-first technology and integrates measurable outcomes into each of its products.
---

Best for: B2B companies, SMBs, eCommerce businesses, established brands
Work & Co offers project management and strategy services, design, and technology capabilities. This digital design agency also handles web design and development projects. It has worked with major brands across various industries, such as IKEA, Apple, Disney, and Epic Games.
For its web design and development services, one of its clients was Aesop, for which Work & Co designed an immersive digital storefront that resulted in a 15% increase in conversions within 60 days of the website's launch. It even gained recognition and won several awards—including an Innovation by Design Award from Fast Company.
Aside from web design and development, Work & Co has other capabilities that include:
Rapid prototyping
Content design
Generative AI for enterprise
Business intelligence
DevOps architecture
---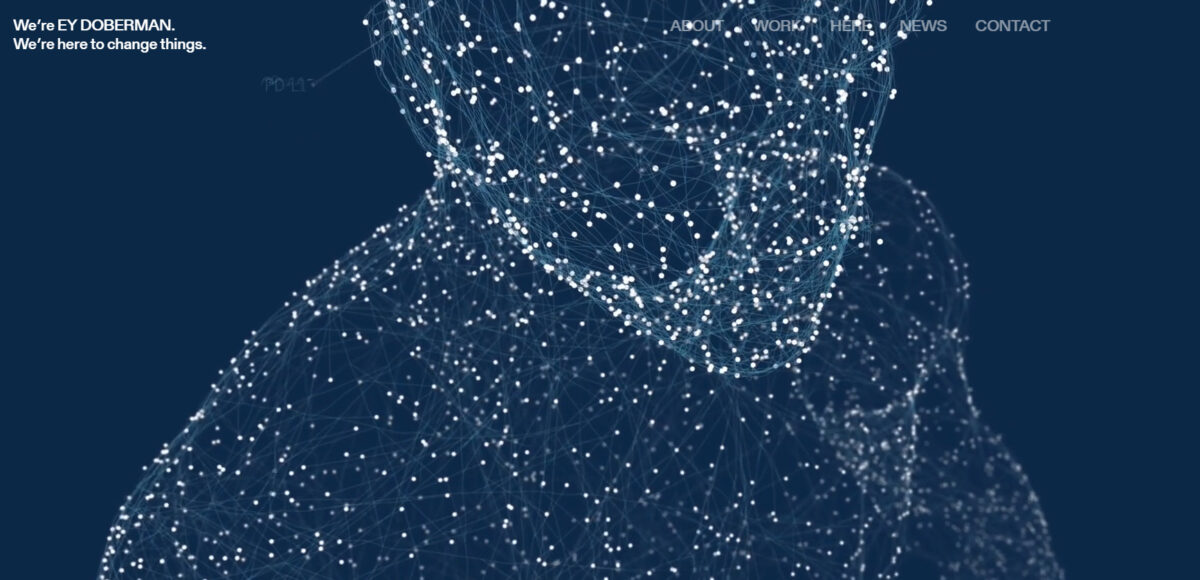 Best for: Startups, enterprises
Headquartered in Sweden, EY Doberman is a consultancy and design agency that has offices in Copenhagen, Helsinki, and Oslo. It specializes in helping businesses grow and develop through designing and implementing engaging products and experiences, developing brand identity, and building innovative partnerships. It also conducts audits for its clients. Aside from product and experience design, its other design services cover service design, UX design, and industrial design. Some of its clients include Pearson, MoMa, IBM, and the Royal Swedish Opera.
---

Best for: Digital strategy, eCommerce businesses, B2B/B2C companies, startups
Bakken & Bæck is an award-winning technology-driven design studio that helps companies transform by leveraging technology and design. It has worked with global companies from various industries, including IKEA, Carbo Culture, Coinbase, and AION. Its work for Carbo Culture, a climate technology company, involved creating a scalable brand identity and website, building a brand and content strategy, and providing information design and creative copywriting services for the startup. Offering a wide range of digital services, Bakken & Bæck provides clients with capabilities such as UX and UI strategy and design, prototyping and wireframing, rapid prototyping, blockchain development, and software development.
---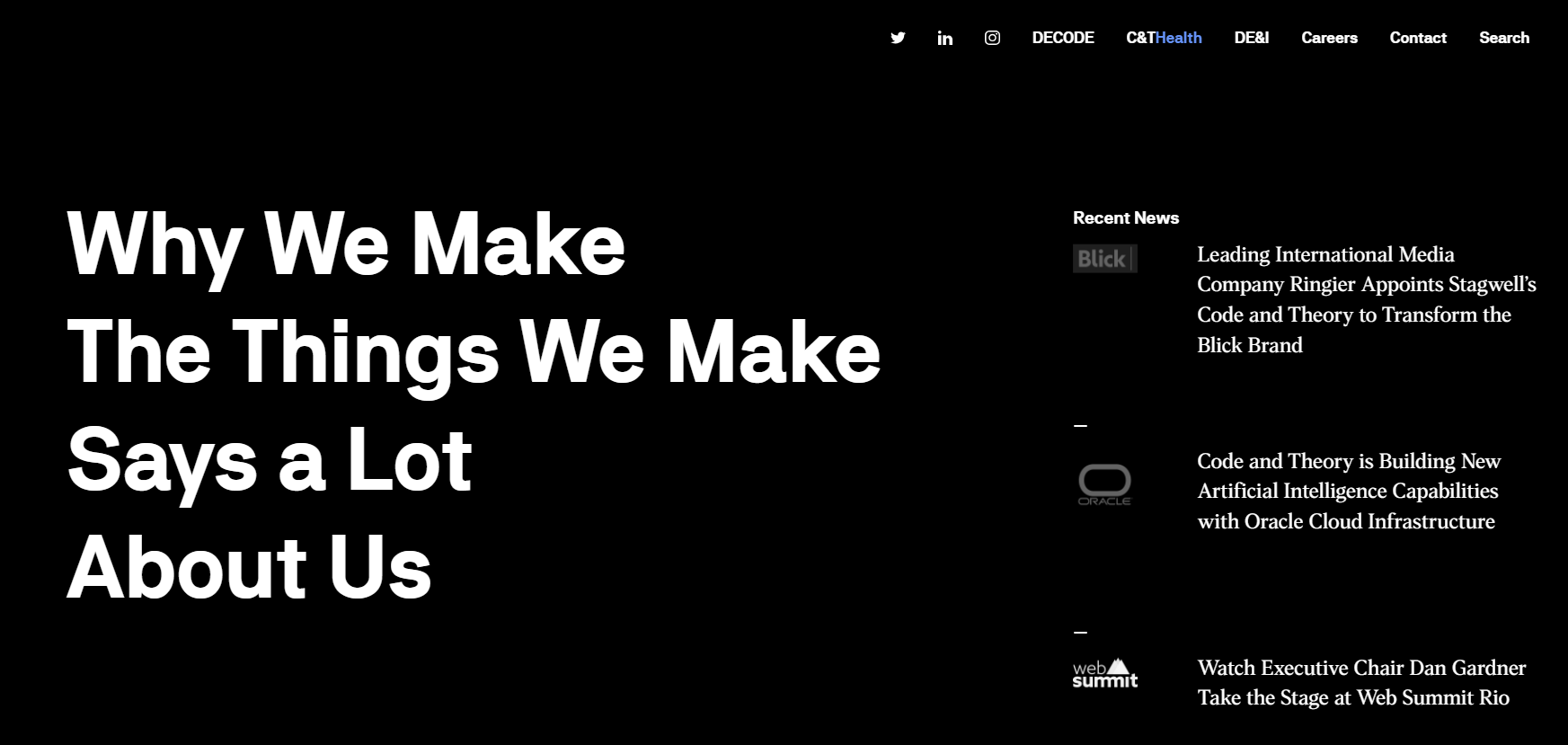 Best for: B2B companies, digital marketing, and advertising companies, eCommerce businesses
Code and Theory focuses on helping drive growth for its clients. Aside from working with B2B companies and brands, it also works with eCommerce businesses in helping them achieve digital transformation. It's an award-winning digital agency that's been recognized by award-giving bodies such as the Webby Awards and W3 Awards. Its clients include Johnson & Johnson, Adidas, Kaplan, TikTok, The New School, and Party City.
---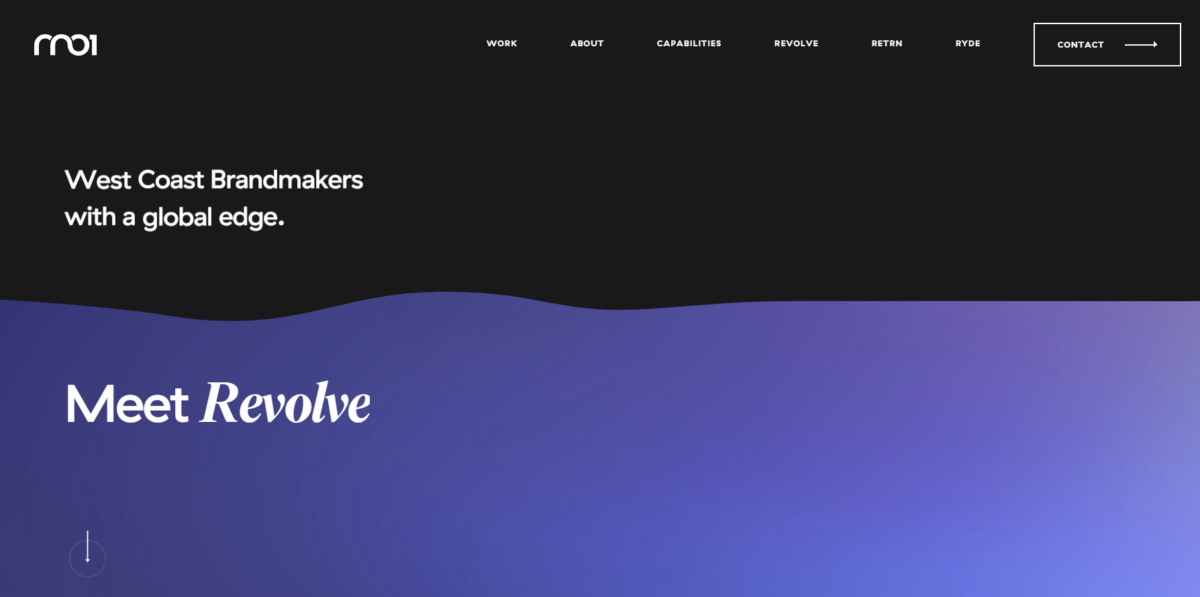 Best for: Web3 brands, eCommerce businesses
RNO1 has worked with some of the world's biggest brands, including Disney, Microsoft, and Airbnb. It's primarily an experience design and growth agency geared toward tech, AI, and commerce companies. Its capabilities cover branding and identity, website and digital platforms, web3 experience design, eCommerce experiences, and VR and AR environments. For its website and digital platforms services, it offers digital strategy, UI and UX design, web and app development, and more. Some of its web and digital projects include developing solutions for brands like Shift Makers, Prive, and Highline.
---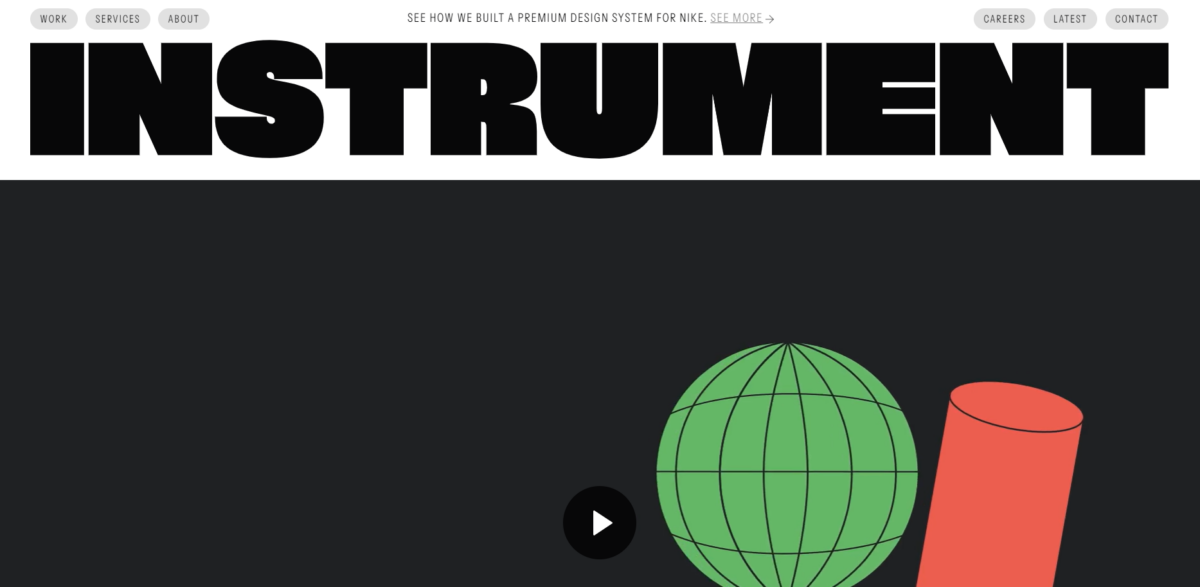 Best for: Established global brands, enterprises
As one of the best responsive web design agencies around, Instrument is an award-winning firm that has helped numerous brands create unique digital experiences. The digital marketing, branding, and product experiences firm counts Salesforce, Patagonia, Nike, Google, Dropbox, and Levi's as some of its select clients. Instrument's range of services cover:
Brand expression – Brand identity, brand strategy, visual systems
Design systems – Typography, UI kits, UX documentation
Campaign platforms – Consumer research, campaign concepts, audience insights
Scalable content – Content strategy, A/B testing, performance tracking
Digital experiences – Website and mobile design, user testing, prototyping, UX design
Product innovation – Vision prototyping, growth strategy, emerging tech discovery
---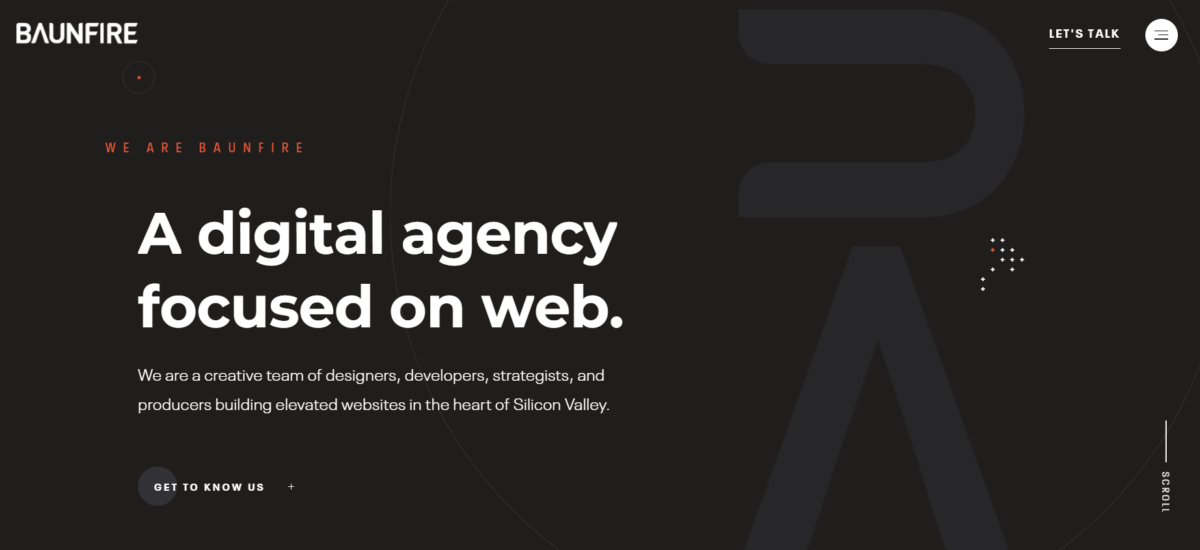 Best for: Leading brands, startups
Based in Silicon Valley, Baunfire is a web design and development company that helps businesses build websites that drive traffic, increase engagement, and boost conversions. Its services employ a digital-first approach to help brands build an online presence. As one of the best rapid web design agencies, Baunfire builds platforms that work across all devices, from desktop to mobile, ensuring that your website stays consistent and effective regardless of where your audiences are viewing it.
Aside from building responsive websites, Baunfire also has a graphic design team that creates visually-striking creative assets that are then scaled to fit different resolutions and devices, helping ensure that your on-brand website creates an impact at different touchpoints.
Baunfire's services include:
Web design
UI/UX design
Insights and analytics
Motion graphics
Responsive web design
SEO services
Its clients include global brands like Nokia, Nike, Google, Cisco, and the Walt Disney Company.
---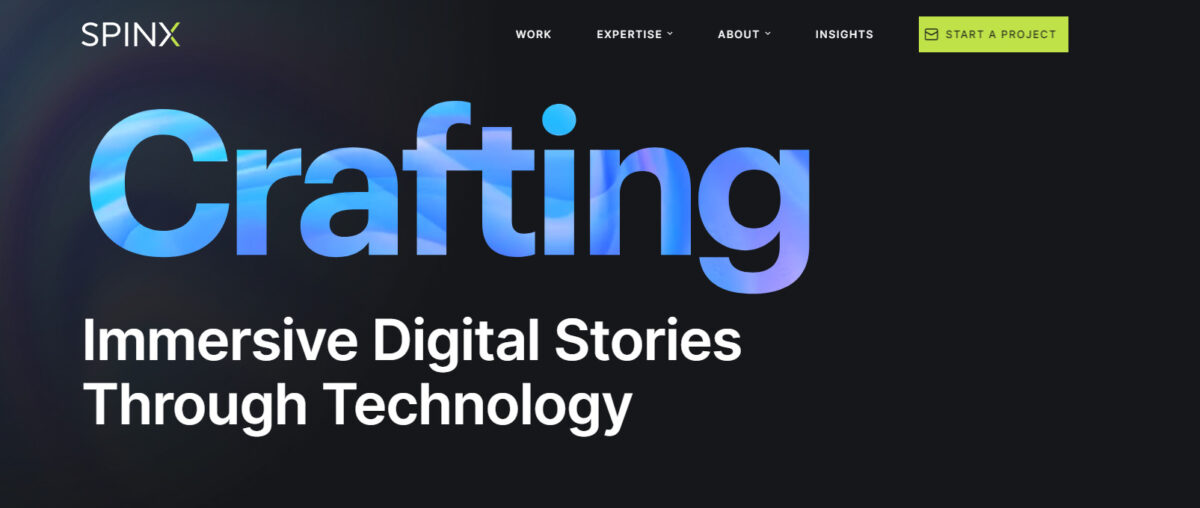 Best for: B2B/B2C companies
SPINX Digital is an award-winning LA-based web design company, recognized for some of its projects such as its web redesign efforts for BEGA America and the California Endowment. As a web design agency, SPINX Digital specializes in strategy and planning, building solutions for mobile apps, websites, and enterprise CMS, and digital marketing for clients from various industries. Its clients also include beauty and skincare companies, travel and hospitality agencies, and law firms, among others.
As one of the top web design agencies, SPINX Digital builds responsive websites designed to engage your audience regardless of the browser or device being used. Being in the industry for almost two decades, SPINX Digital has since launched over 250 websites and projects for clients like Amazon, GE, NBC, and CBS.
---
Why Good Web Design Matters
Achieving good design doesn't just entail working with logo design agencies or graphic design agencies to come up with compelling creative assets—it also involves working with professional web design agencies. That's because your website usually serves as your audience's first point of contact, and is an extension of your brand, your values, and goals. Furthermore, a well-designed website can strengthen your SEO campaigns, nurture your audience's loyalty, and can even help you stand out from billions of other websites.
Without a well-designed website, it can be difficult to attract an audience, make a good first impression, and build brand awareness. A poorly-designed website can cause you to lose out on business opportunities. It can also adversely affect your business's credibility.
---
Tips on Finding the Best Web Design Agency
With so many responsive web design agencies around, finding the best one for your business can be tricky. Here are some actionable tips to help you find the right web design agency for your needs:
Assess your requirements
Knowing your needs is a crucial preliminary step that informs the decisions you'll be making. Do you need to refresh your current website, or do you need a new website? If it's the latter, what is the goal of your website? Will it be used for eCommerce, or will it be used to showcase your own portfolio? Good web design agencies can help walk you through your needs and give you an idea of how they'll approach your project.
Create a list of features you want your website to have
Before enlisting the help of responsive web design agencies, you'll need to create a list of non-negotiable features you want on your website. Having a list makes it easier for you to prioritize the crucial aspects of your website. Aside from a non-negotiables list, you can create another wish list for nice-to-haves. Knowing what you want for your website can also help you choose the web design agency that can give you what you need and more.
Research different responsive web design agencies
Make sure that you're working with an agency that's experienced and reliable. Check each agency's website to learn more about them and their previous projects. Reading customer reviews can give you an idea of what it's like to work with them while checking case studies can paint a clearer picture of an agency's capabilities as well as their capacity to come up with innovative solutions.
Check their portfolio
Doing this can help you get a feel for an agency's web design capabilities. It also helps you see if they've worked with projects similar to yours. Many web design agencies build their own websites so that can give you a good idea of their capabilities.
Determine the scope of the project and budget limitations
Building a website can be a time-consuming, costly venture, which is why it's important that you have a clear idea of your project's scope and budget. It's best to ask for a quote from each agency based on your requirements. Once you've selected a web design agency, you may also want to discuss other options with the designers to help lower costs without compromising the output's quality.
---
Wrapping Up
Your website is a crucial part of your brand identity. Without a well-designed, cohesive, and visually appealing website, it would be difficult to provide your audience with unique experiences. A well-designed website is something that's easy to navigate, accessible, responsive, and on brand. Working with responsive web design agencies can help you come up with a good website that combines form and function. Moreover, good website design can help win your audience over, which can lead to more leads, conversions, and higher revenue.
Frequently Asked Questions
What is rapid web design?
Rapid web design is an approach that streamlines how websites are created. It focuses on speedy execution using templates and design systems without compromising the quality of the output.
How much does it cost to work with a web design agency?
In the US, median hourly rates for web designers can run from $35 to $90. Figures can vary, depending on the website features you wish to include, such as hosting and security and factors like the complexity of your project, maintenance, and number of pages, but building a website can entail an upfront cost of approximately $200.
How fast are the turnaround times of responsive web design agencies?
A professionally-designed website usually takes around two to five months. However, with responsive or rapid web design agencies, turnaround times may range from a few days to several weeks.