Advertising Disclosure
Advertising disclosure:
Our partners compensate us. This may influence which products or services we review (also where and how those products appear on the site), this in no way affects our recommendations or the advice we offer. Our reviews are based on years of experience and countless hours of research. Our partners cannot pay us to guarantee favorable reviews of their products or services.
Your inventory is one of your biggest assets. Managing it, though, is a job that requires your continuous attention. If you miss a beat and forget to restock, you'll lose out on potential sales. 
The opposite — overstocking — is also not the solution. Having tons of stock on hand won't automatically let customers flow to your store and will only hurt your cash flow. 
If you're going to be taking a multichannel approach and sell your products on marketplaces like Walmart in addition to your own website, inventory management becomes a whole lot more complex. In fact, if you look at eCommerce trends, selling on multiple platforms will be the way forward. So, the solution here isn't to add fewer channels, but rather to add more tools to your tech stack. 
Here are 13 of the best software solutions that you can check out if you plan to make Walmart your next channel. What makes these tools even more valuable is that most of them also integrate with other popular platforms, making the decision a no-brainer really. 
---
Top Walmart Inventory Management Software to Check Out: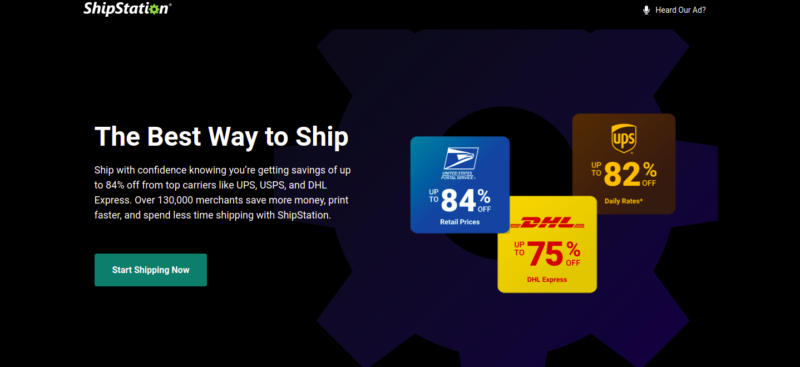 Suitable for eCommerce businesses of all sizes, ShipStation was initially created to help eBay sellers save time. Fast-forward 10+ years and it has expanded its offering to include various other marketplaces, carriers, and business software integrations.
It has received hundreds of online reviews and has been featured in a number of shortlists. For example, in Capterra's inventory management software category, it competed against over a thousand other products to be named as one of the most popular and highest rated solutions. 
Walmart sellers can link their store to ShipStation and import their store orders which will allow them to manage inventory and shipping conveniently via one place. It's currently supported for US-based Walmart sellers, while a separate integration is available for sellers located in Canada. 
Key Features
Discounted shipping rates from a number of carriers

Branded labels and tracking

Customizable packing slips

Inventory alerts

Inventory-specific reports
Pricing  
ShipStation offers several plans. After a generous free 30-day trial, pricing starts at only $9.99 per month.  
---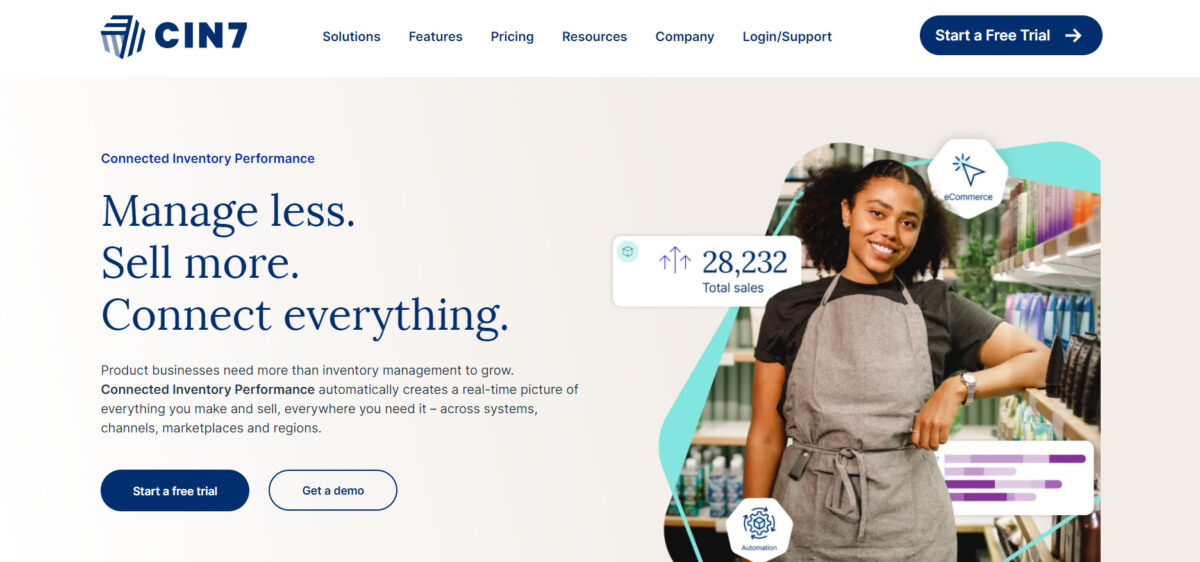 If you're searching for the best overall solution, you can check out Cin7. Voted by Forbes as the best overall inventory management software of 2023, Cin7 and Walmart integrate to help improve order processing. Inventory will be updated seamlessly from Cin7 to Walmart and you can also use it to transfer customer data between the two platforms.
It boasts hundreds of online reviews and has been featured in Capterra's shortlists for a number of consecutive years. From fashion to furniture, various industries rely on Cin7's one-click integration with Walmart. Its intuitiveness, customer services, and ease of use are some of its top-rated benefits. 
Key Features
Real-time inventory updates

Barcode scanning

Forecasting and reports

A B2B portal

Discount and coupon management
Pricing  
Cin7 offers three subscription options as well as enterprise pricing. After a free 14-day trial, pricing starts at $349 per month
---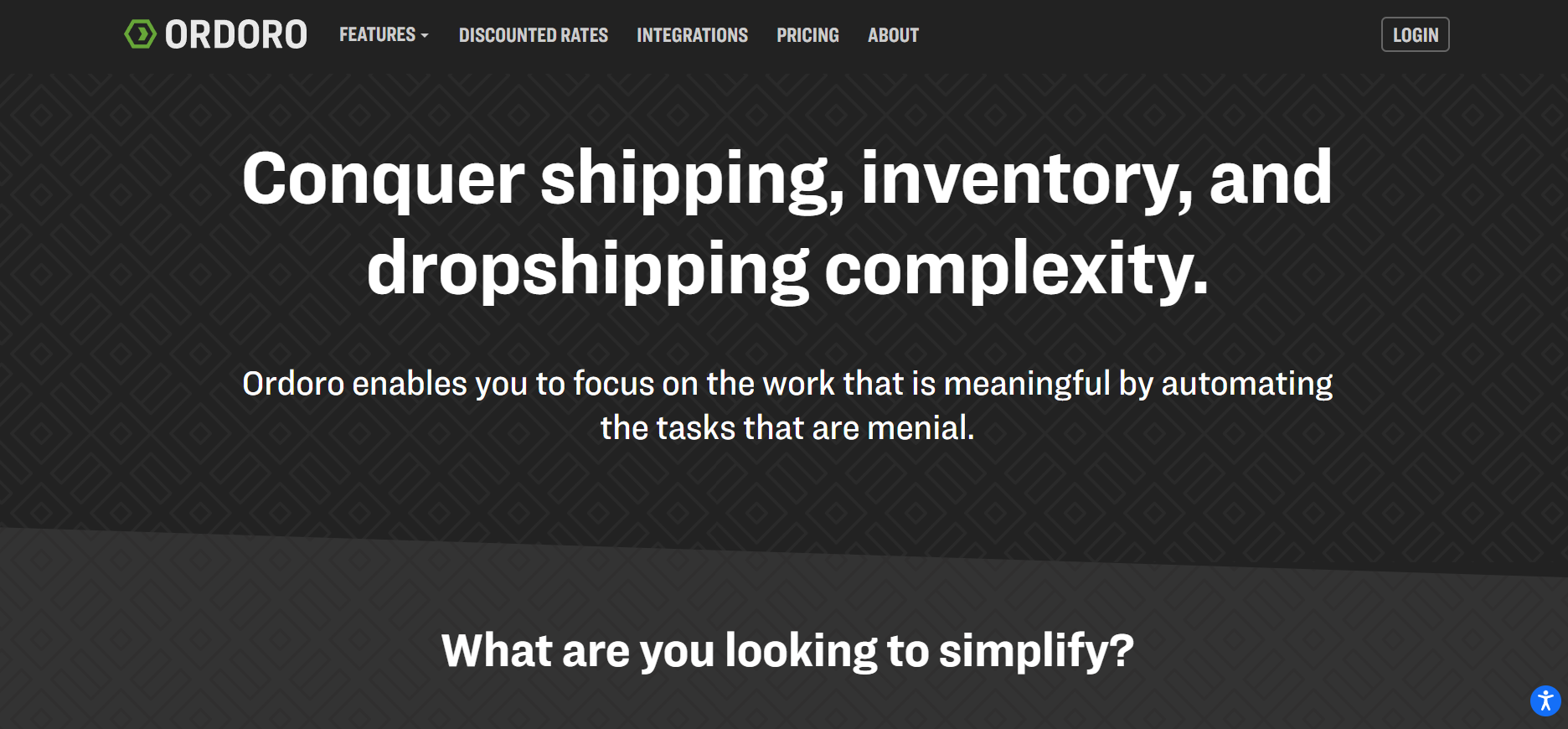 Forbes recently voted Ordoro as the best inventory management software for multichannel sellers. In addition to Walmart, it also integrates with Amazon, eBay, Etsy, and Reverb and a host of other sales channels.
Ordoro offers various solutions in a single subscription to help you manage shipping, inventory, and dropshipping, making it a comprehensive tool. If your goal is to find a tool for inventory management, you'll enjoy nuanced features like FIFO inventory allocation, advanced analytics, and an open API.
On Capterra, it's also one of the highest rated solutions in the order management software category. Users have specifically highlighted its customer services and ease of use as noteworthy, with these two features also rated as above average on G2. 
Key Features
Unlimited shipping labels

Automation rules and presets

Automated low-stock alerts

Bulk inventory uploads
Pricing  
Ordoro offers a free plan, two paid options, and an enterprise solution for sellers that ship over 7,500 orders per month. Pricing starts at $59 per month.
---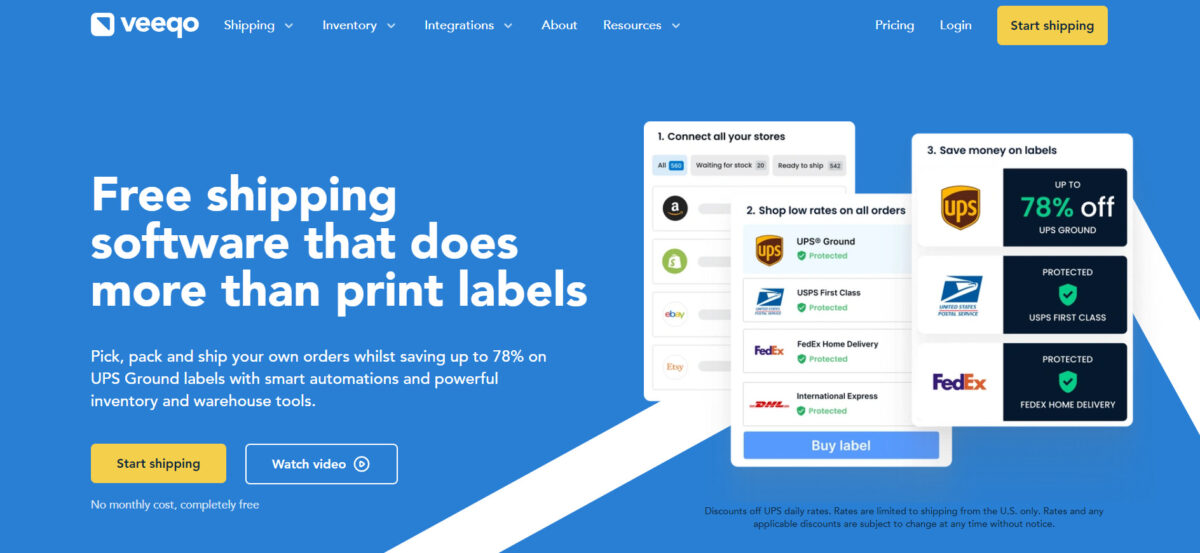 If you're searching for a free tool, you're in luck. Veeqo is completely free, making it one of the best eCommerce tools for startups specifically. 
It has received dozens of online reviews with users highlighting its integrations as one of its top-rated features. It integrates with several of the most popular eCommerce platforms, shipping carriers, and marketplaces which include Walmart. 
With the help of real-time synchronization and forecast demand, you'll stay on top of your stock. Aside from using it across various marketplaces, it also lets you control inventory for multiple Walmart stores and gives you the option of deciding how much stock your different stores must show. 
Key Features
Unlimited shipping labels

Analytics and forecasting

Bulk printing of shipping labels

A branded tracking page for customers
Pricing  
Veeqo is available for free. 
---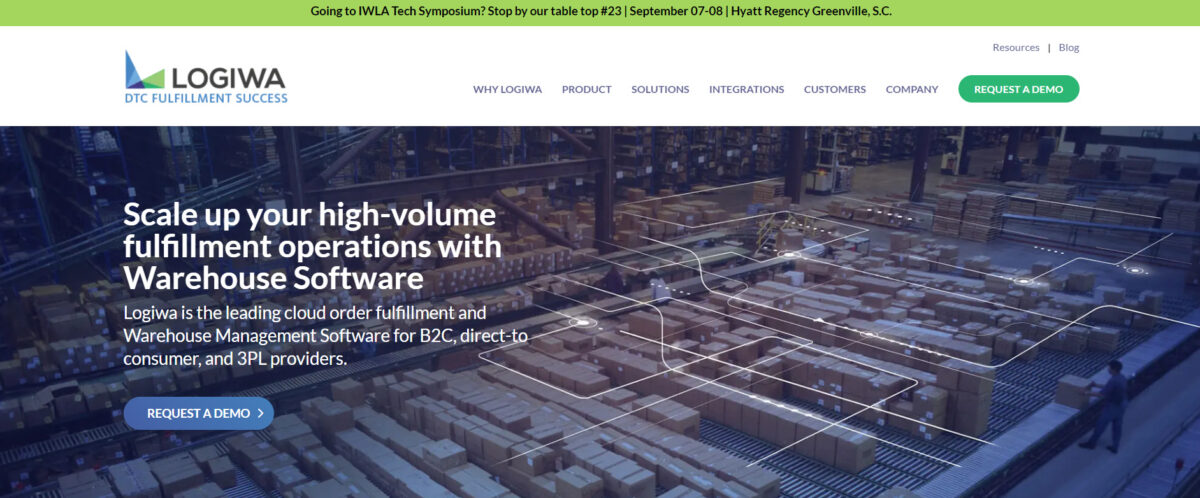 Logiwa offers a sophisticated inventory management cloud solution that's created specifically for DTC and high-volume B2C businesses. You can use it to centralize all your data regarding purchases, sales, and inventory, improve order allocation, and automate fulfillment.
It basically serves as a hub that will send real-team inventory levels about individual products to your online store. This way, you'll stay on top of all your orders, while at the same time ensuring that you always have the right amount of stock. 
Once you've received a new order via Walmart, it will automatically download it and add it to your process queue. Then, as soon as the order is packed and label printed, it will sync the shipment tracking info into Walmart. 
Key Features
Purchase order management

Returns management

Safety stock and shortage notifications

Shipment tracking number management
Pricing  
For more information about Logiwa's pricing, you'll need to reach out to them directly. 
---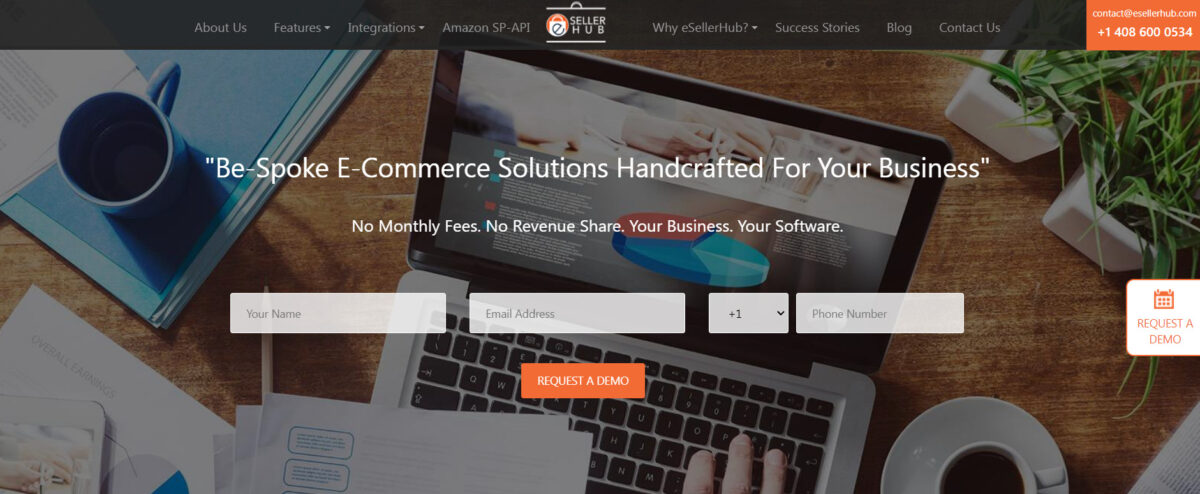 eSellerHub is a specialized Walmart inventory management system that lets you centralize your product listings. Its software will monitor stock levels around the clock and keep it updated on all the different marketplaces that you use.
In addition to inventory management, it can also help with other processes like order fulfillment. Its software will share order status updates across all steps of the process, while there's also a quality control team at hand that can screen orders placed for accuracy. 
Not only does it offer time-saving features, but also comprehensive insights. You can, for example, access info about product sales across multiple marketplaces and break this down by best-selling products.  
Key Features
Advanced insights

Various shipping integrations

Product tracking

Advanced inventory tagging

Customized reports
Pricing  
For more information about eSellerHub's pricing, you'll need to reach out to them directly.
---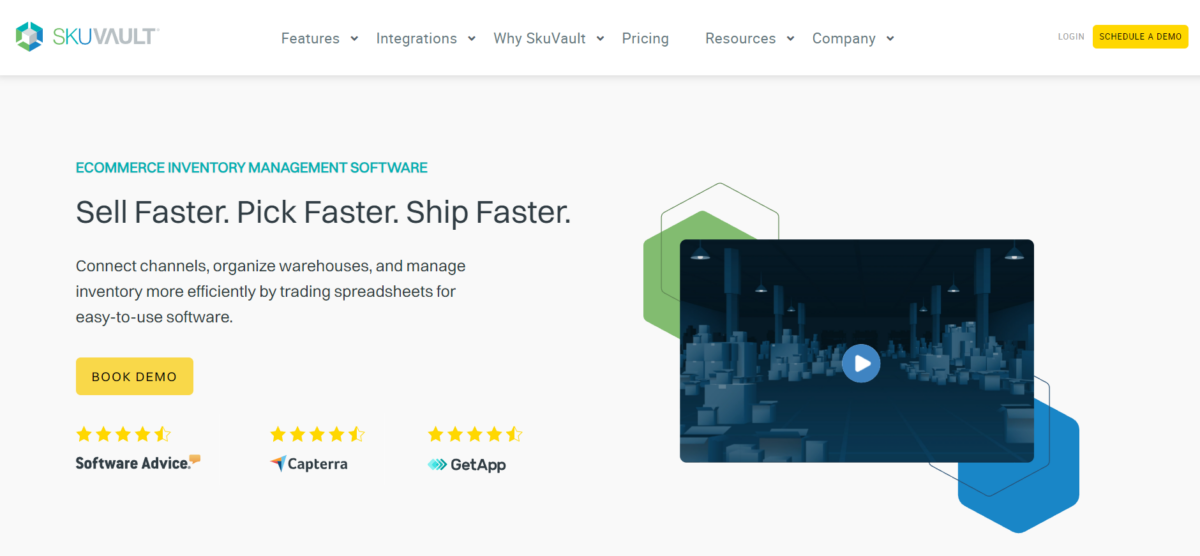 Walmart sellers in the United States and Canada can check out SkuVault. Its inventory management solution has received dozens of online reviews, mostly positive.
With SkuVault, your inventory quantities will remain accurate within your warehouse and across all your digital channels. It does this by gathering order details from Walmart and then sending sale updates back to the marketplace. 
With the help of buffer options, you can also leverage FOMO. You can, for example, create a low quantity cutoff that will help to drive sales. 
Key Features
Inventory reporting

Barcode scanning

Cycle counting

Stock forecasting
Pricing  
Pricing starts at $449 per month for up to 2,000 orders.  
---
SellerActive describes itself as a marketplace management solution for eCommerce businesses. Aside from Walmart, it also integrates with a host of other third-party platforms like ShipStation, Shopify, and BigCommerce.
It helps Walmart users to manage, sync, and automatically route their orders to 3PL providers and shipping solutions. Not only does it ensure that you have enough stock on hand, but it also offers powerful repricing to optimize your profit margins and revenue. 
SellerActive has, for example, made KidsStuff's expansion to Walmart's marketplace smooth sailing, helping them to sell on multiple sites. In fact, SellerActive was one of the reasons why they managed to survive the COVID-19 pandemic and with the help of the software they doubled their business during this challenging time. 
Key Features
Multichannel listing management

Oversell protection

Algorithmic repricing for competitive listings

A bundle upload template

Product tagging

ASIN creation for new products
Pricing  
After a free 14-day trial, pricing starts at $99 per month. A discount of 20% is also available to users to sign up for annual billing.
---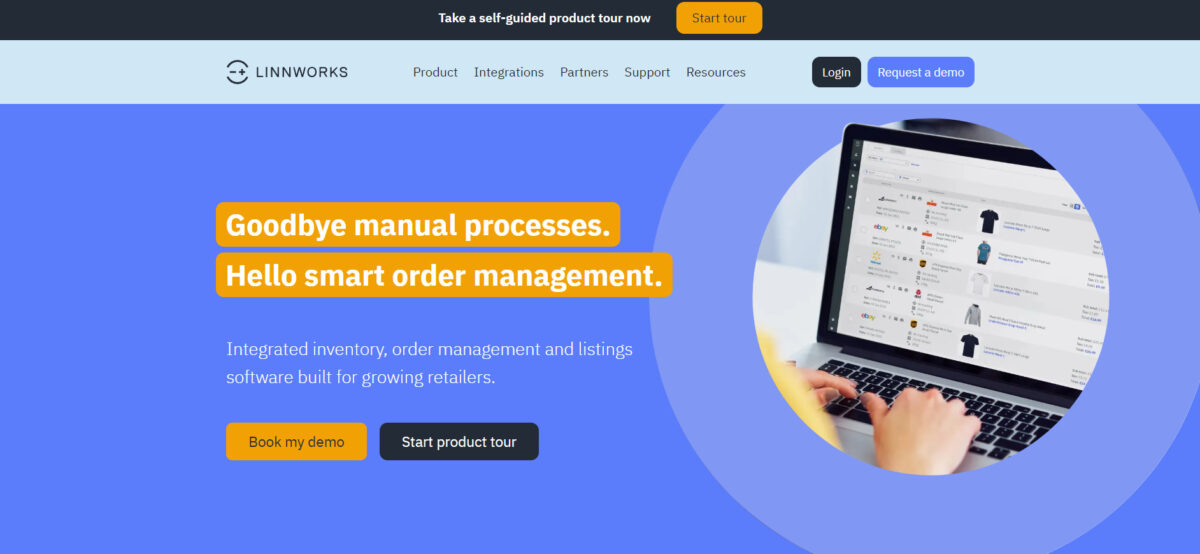 Linnworks describes itself as a SaaS commerce platform that places commerce control at the heart of businesses. It connects business systems seamlessly so that they can increase their revenue via the channels that their target audience uses.
Its award-winning platform is trusted by thousands of customers. For those selling on Walmart, it can automate all aspects of the eCommerce experience. In addition to automatically synchronizing your inventory along with the pricing, Linnworks can also help you with practical aspects like assigning the best carrier and managing refunds and cancellations.  
Key Features
Listing management

Order management

Payment and shipping mapping 

Automated workflows

Insights
Pricing  
For more information about its pricing plans, you'll need to book a demo.
---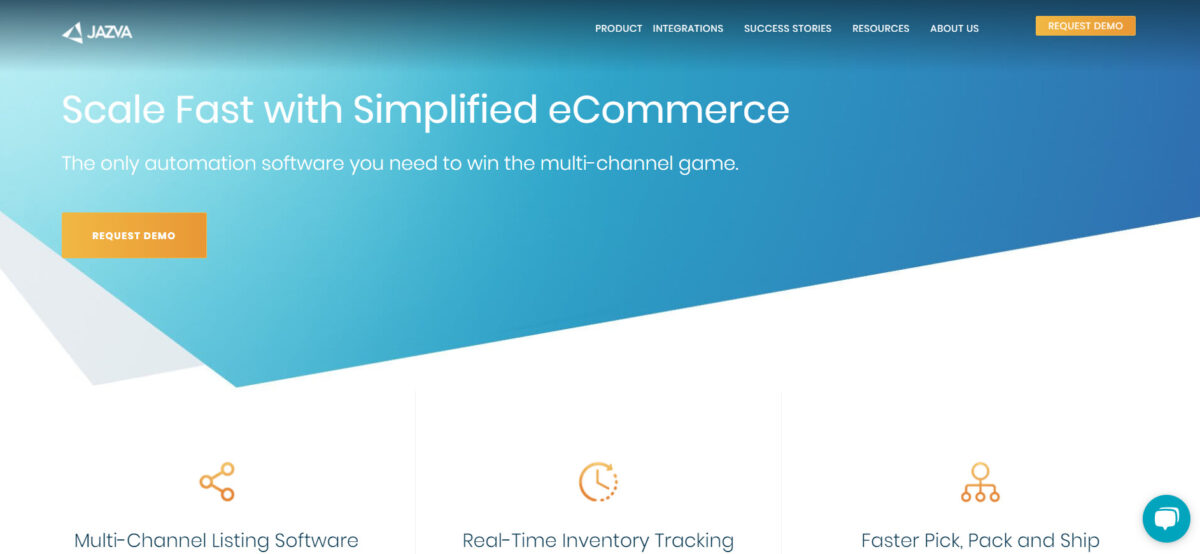 Created by a group of experienced developers and eCommerce veterans, Jazva offers an all-in-one solution for multichannel retailers. As part of its vision, it tries to make enterprise-level capabilities available to mid-size retailers.
As it's an official, full-service integration partner with Walmart, it's a great choice for medium-sized businesses that want to grow their customer base here. It includes a listing tool that you can use to upload, synchronize, and tailor your inventory from more than one warehouse. 
It can also help with accounting and invoices. To help in this department, you can check out its built-in accounting system and an integration with QuickBooks. 
Key Features
Sales data

Reporting tools

Order acknowledgements

A repricing toolkit

Inventory forecasting
Pricing  
For more information about its pricing plans, you'll need to schedule a live demo.
---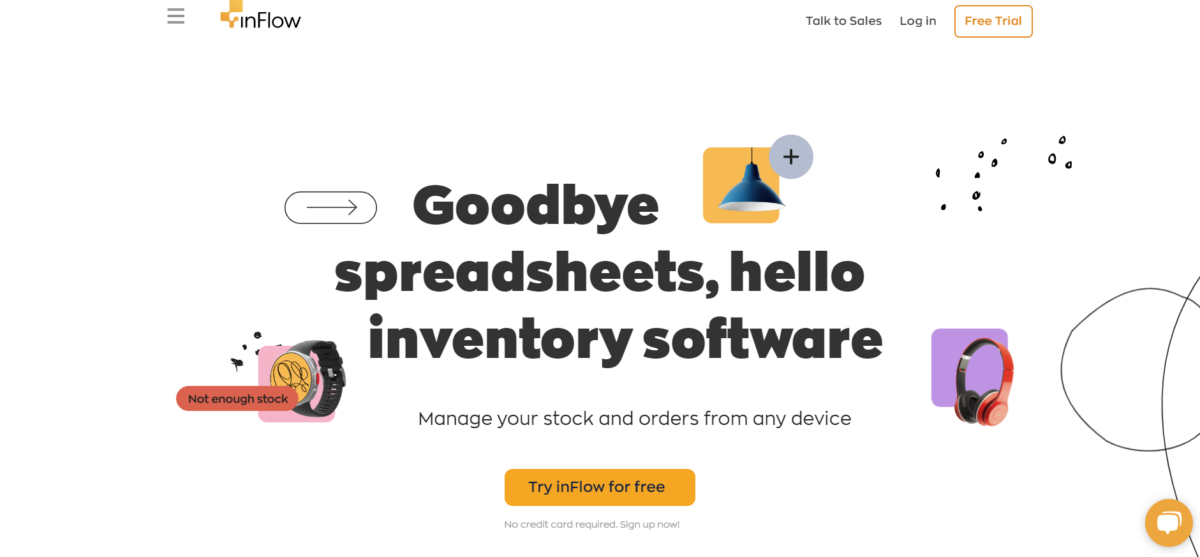 B2B and wholesale businesses can check out inFlow. Its award-winning software is used by thousands of businesses across the globe and its hundreds of online reviews serve as social proof of its capabilities.
Its main focus is inventory tracking. It recently partnered with CartRover to add a Walmart integration to its list. Thanks to this addition, you can now also use it to pull in new orders and update your stock and shipping on this marketplace automatically. It also serves as a central place where you can keep track of all your online orders and help prevent overselling. For example, if you want to separate your inventory for another platform like BigCommerce from your Walmart inventory, you can choose different locations from which each channel must pull inventory. 
Key Features
A B2B portal

Low-stock notifications

Stock tracking

User-specific access rights

Default picking locations

Abandoned cart emails

Reporting
Pricing  
For more information about its pricing plans, you'll need to reach out to inFlow's sales team. You can also sign up for a free 14-day trial.  
---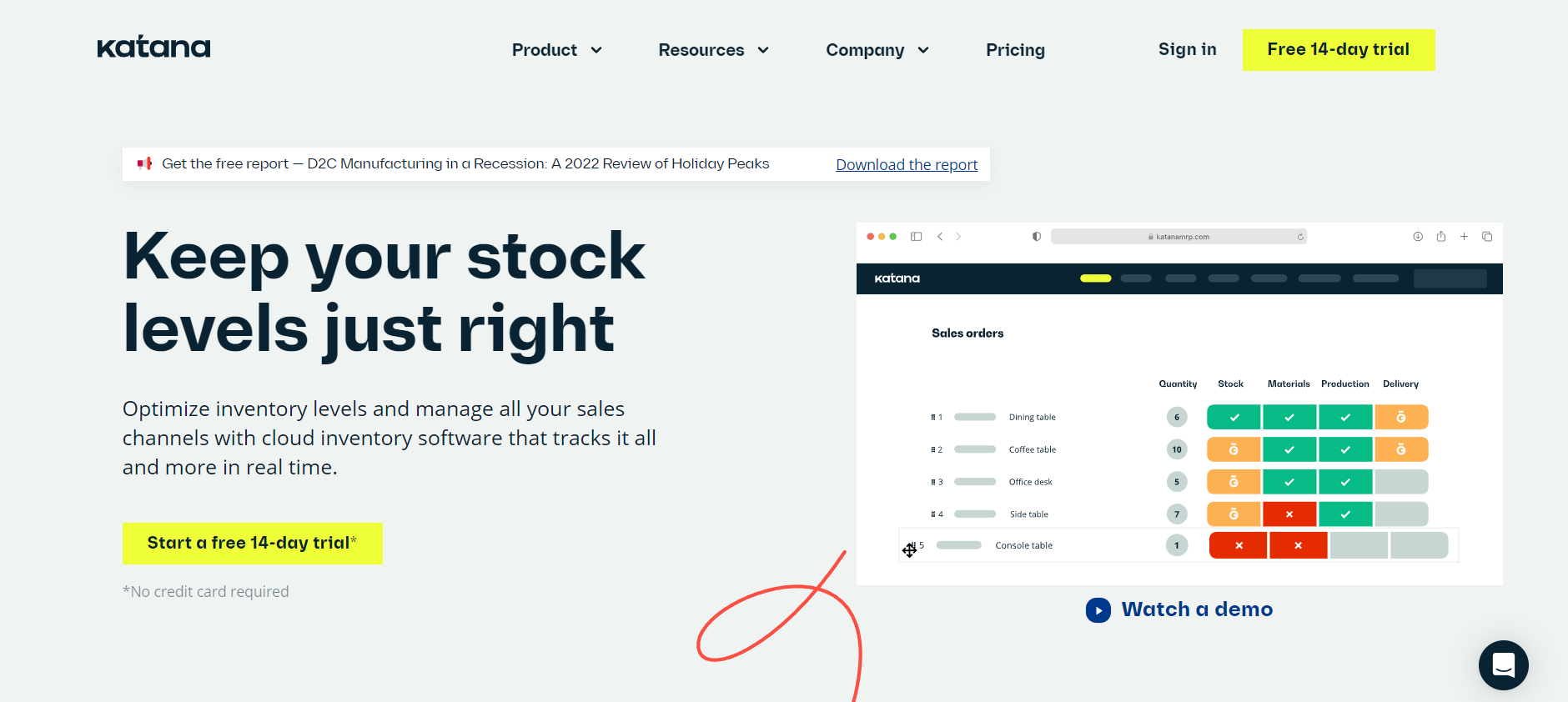 Aimed at manufacturers, Katana is an intuitive, end-to-end cloud inventory software solution that integrates with the leading CRM, accounting, and eCommerce tools. Included in its list of integrations is Walmart, but it also has an open API that you can use to create your own custom integrations and workflows. 
With regards to its Walmart Marketplace integration, similarly to inFlow, it's powered through CartRover. This way, you can ensure your sales order data and manufacturing output are on par. 
While it's popular among manufacturers, it's made to fit all industries. From food to footwear, it's used by clients from basically all industries. 
For example, when a Canadian fashion label, Buttercream Clothing, started using Katana, they managed to increase their inventory control by 80%. With the help of its auto-booking system, they can assign available material to the most recent order. This way, they can immediately assess if they're ready to begin with manufacturing. 
Key Features
Restock notifications

Expiration date tracking

Insights

Reporting
Pricing  
After a free 14-day trial, pricing starts at $99 per month. 
---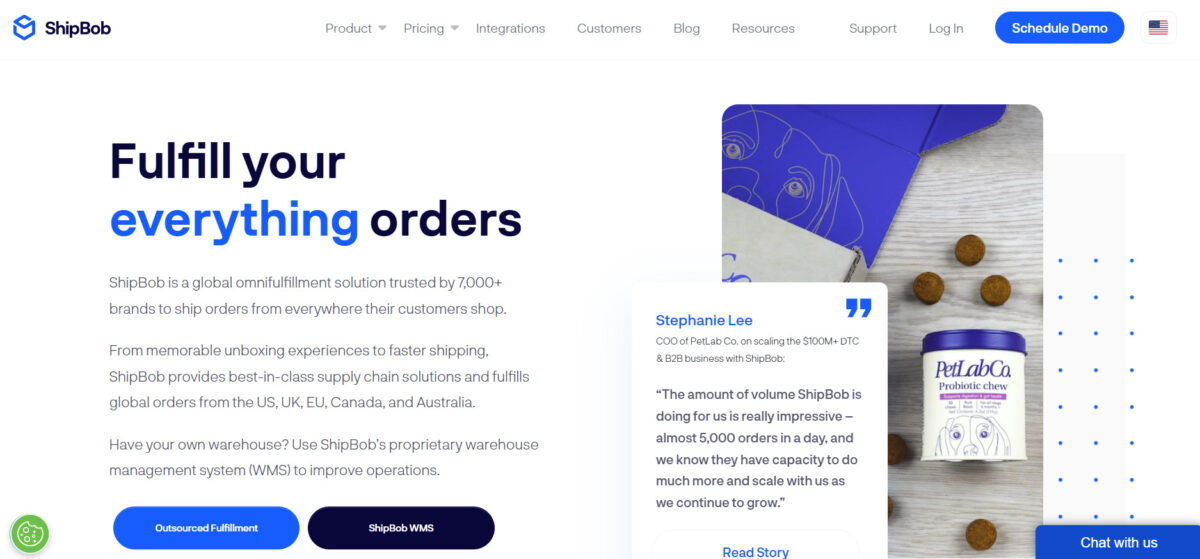 ShipBob merges proprietary tech with built-in inventory management with order fulfillment services. This way, they can manage inventory across multiple fulfillment centers and stores and at the same time deliver cost-effective shipping.
It has direct integration with Walmart that you can use to streamline your Walmart order fulfillment. After you've connected your dashboard to your eCommerce stores, you can use it to manage inventory, orders, and shipments. It can also help with forecasting demand, making it easier to find that sweet spot.
Key Features
A two-day express shipping program

Order management

Reorder notifications

Reporting and analytics
Pricing  
ShipBob's software and turnkey integrations are available free of charge.
---
---
Wrapping Things Up
To meet customer demand takes a combination of insight and tools. You can have all the experience to know, for example, how many socks you must order before Christmas, but without a tool to automate many processes, you'll never keep up with the workload, let alone the demand. 
Inventory management also becomes a whole different beast when you use multiple marketplaces. Moving forward, having a solid online presence on more than one site will become important. Another reason why you'll need inventory management software.
Walmart is one of the top Amazon competitors. Considering that price hikes are forcing more consumers to turn to private label products, expanding your presence to Walmart, which is dominating in this sector, can make logical sense. Then, to ensure that the logistics remain logical, add any one of these software solutions to your tech stack and you're basically good to go. 
Frequently Asked Questions
What's inventory management?
Inventory management is a key part of supply chain management. It's a part of a series of activities that help businesses to maintain optimal levels of inventory items, both raw materials and finished goods, while reducing costs. This way, they can forecast stock levels more accurately to avoid having too much or too little stock and prevent shipping issues. 
How do you start selling on Walmart?
Like Amazon, you need to meet specific criteria in order to join the Walmart Marketplace. If you meet these criteria, you'll first need to register your business and create a request to sell on the platform. After your application has been approved, your next steps will include registering your Walmart marketplace account, creating a username and password, and accepting the retailer agreement. 
Are there any agencies that can help you with Walmart marketing?
To help you grow your presence on Walmart Marketplace, you can check out the following marketing agencies:
Thrive Internet Marketing Agency

Emplicit

Vertical Rail

Laser Sight Digital

WebFX

Tinuiti

Urtasker

BellaVix

JungleTopp Media

Premiere Creative
What are some tips for being a successful Walmart seller?
To help improve the performance of your Walmart store, your can try the following best practices and tips:
Use the dashboard to complete health checks on your listings regularly

Access your listing quality dashboard where you'll find analytics and reports and use this info to improve your listings

Try to offer free, expedited shipping

Offer enhanced returns which will allow your customers to return a product to any Walmart store or designated carrier

Make it your goal to qualify for a Pro Seller Badge