Advertising Disclosure
Advertising disclosure:
Our partners compensate us. This may influence which products or services we review (also where and how those products appear on the site), this in no way affects our recommendations or the advice we offer. Our reviews are based on years of experience and countless hours of research. Our partners cannot pay us to guarantee favorable reviews of their products or services.
Over the years, e-commerce has become a revolutionary trend in small businesses. Not only has it helped small businesses get more exposure and noticeability. It has also helped to reduce operational costs and grow revenues.
Companies are now moving from offline to online, and the digital space has become highly competitive. It is one thing to put your business online, and it's another thing to have good visibility and sales.
It is estimated that there will be over 2.71 billion shoppers in the world as of 2024. It is a new year, and it has gone higher than that. To run a successful e-commerce business without worrying too much about operation, we have compiled top operations solutions that can help you. But first, let us discuss what e-commerce means and its advantages.
---
E-commerce Business Made Easy:
---
What Is a E-commerce Operation Solution?
E-commerce operation solutions is the total of all the processes involved in selling a product online. This covers the activities that take place before a buyer pays for goods through a platform and when the goods arrive at their doorstep.
These include but not limited to:
Planning a supply chain

Managing a

warehouse

Inventory management

Packaging customers' orders

Shipping

Customer service which involves attending to feedback and complaints
Some e-commerce operation solutions come with templates, shipping features, facilities for (digital) inventory management, aspects of shipping, monetary gateways and classification of goods.
---
Benefits of Using E-commerce Operation Solutions
Let's look at why it is important to use e-commerce operation solutions.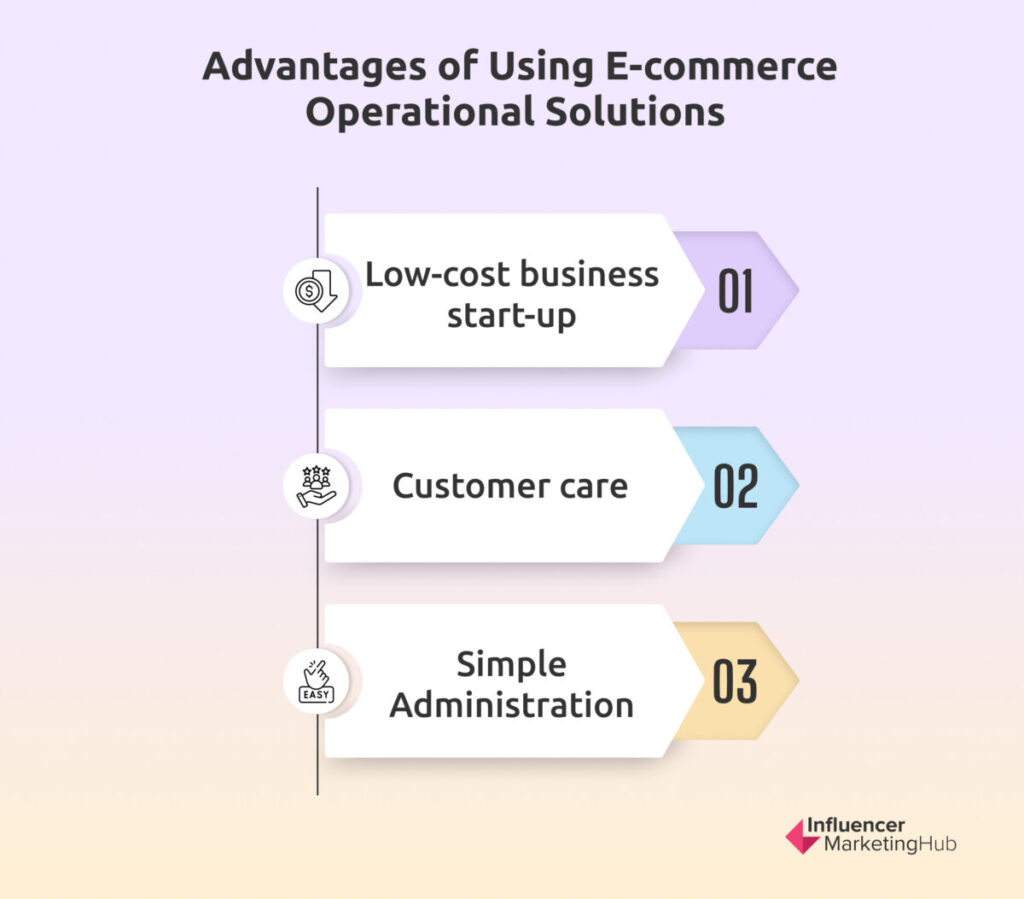 It ensures easy start-up for business owners with low cost
Your online store can be operational in a matter of minutes when you use operation solutions. This is because you no longer have to worry about minute details instead of focusing on selling.
The vast majority of e-commerce platforms provide round-the-clock customer service. Therefore, you only need to communicate with your team whenever a problem arises. And a speedy solution will be found to the issue.
Most e-commerce operational solutions platforms come with already made themes. All you have to do is tweak the design to your taste.
Other benefits of using these types of solutions for your e-commerce store is the ability to sell through different channels, as they can all be managed from one dashboard. They also have a checkout section that can enable your customers carry out safe online transactions.
---
Here are some of the top 10 best ecommerce operation solution for your business.
Top
ecommerce operations solution
2024

Wipro focuses on ecommerce operation solution for e-commerce websites. Using Wipro can enable you take care of the back channel operations needed to run a successful online store.
This includes an easy to use platform, flexibility, customization, and cost-effectiveness. Apart from e-commerce stores, the company serves other industries like healthcare and telecommunication.
---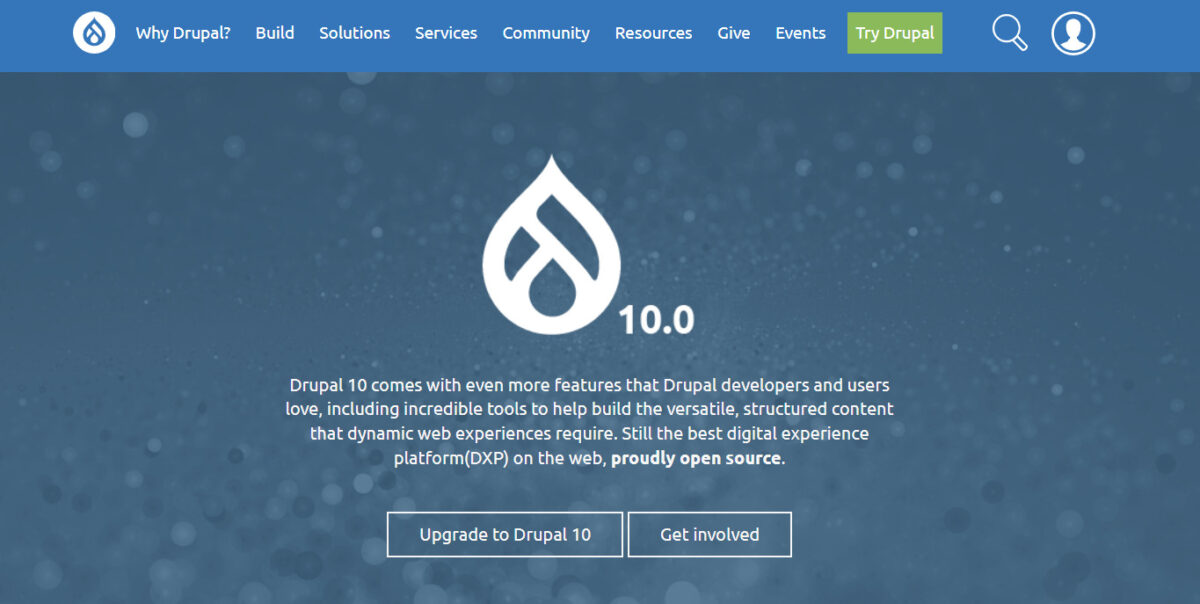 Drupal is one of the recommended e-commerce operations solutions for different reasons. It offers easy customization and flexibility for its users.
You can start using the service as soon as you download it. A little down side is that it doesn't comes with all the necessary features you would need to handle e-commerce store operations so there is a need for advanced technological expertise.
---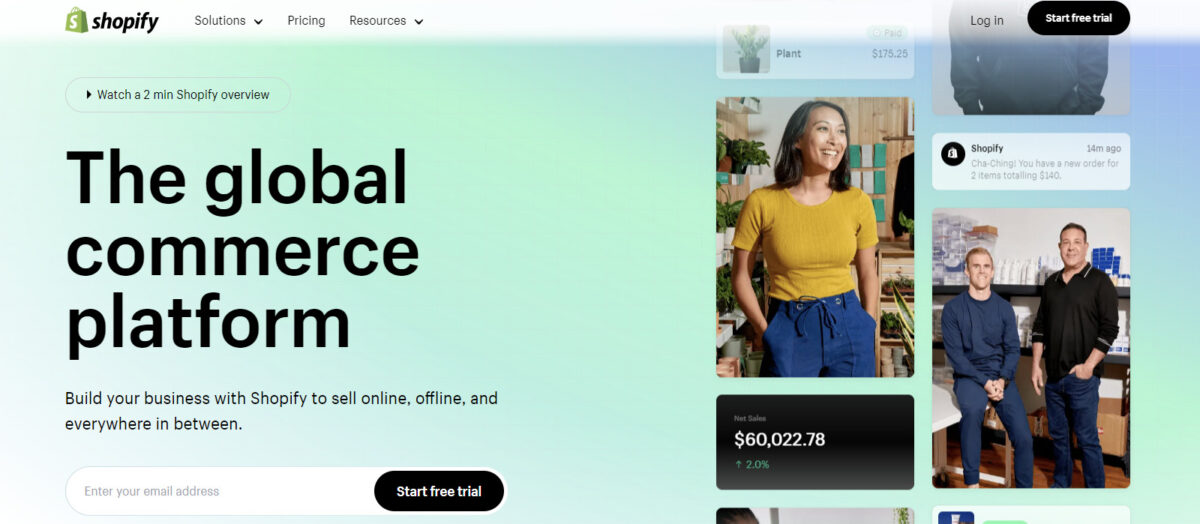 Shopify is a cloud-based ecommerce solution platform meant for any type of business. It aids in the planning, implementation, and management of your stores across various sales channels. Additionally, it can control social media, markets, and retail outlets.
You may easily create new collections using the Shopify platform. It selects a unique look for your store from among thousands of themes.
Everyone in your staff can use it because it doesn't require any programming knowledge or design expertise. You can offer your attractive products on Shopify with the greatest images, prices, and descriptions.
Shopify is a platform used by over a million business users from all over the world. Ranked as the fourth most popular e-commerce platform in the world, it has a market share of 11%.
What's even more intriguing is that this platform offers you complete access to the HTML and CSS files of your store, giving you complete control over how it looks. Shopify offers a variety of price options, like other e-commerce platforms. A monthly cost of $32 is charged for Shopify Basic. The Advanced Shopify costs $399 per month.

---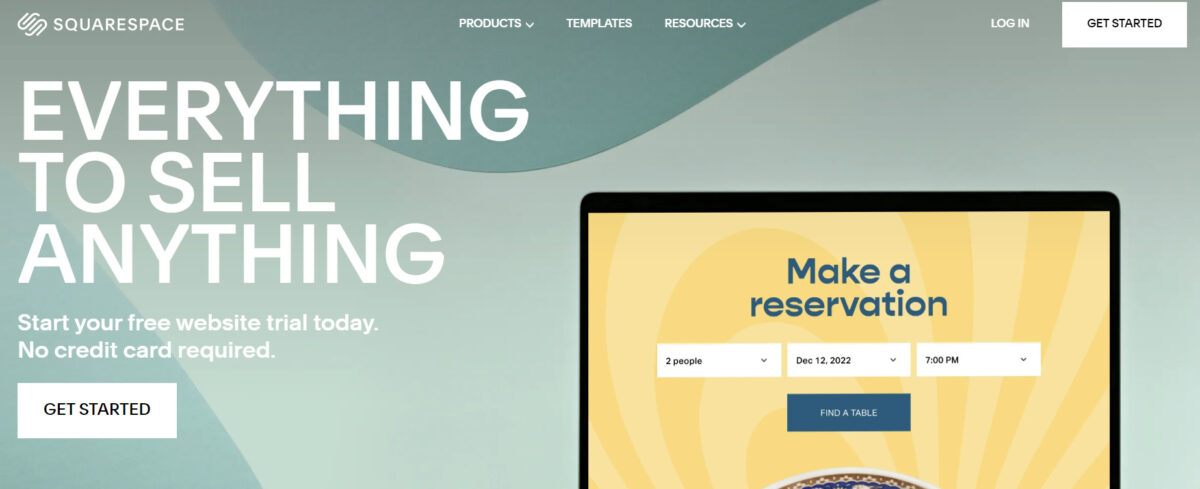 Squarespace provides a platform for blogging, analytics and SEO to improve the operational services of any small business operation.
This platform makes it available for customers to make payments online through popular methods like PayPal and stripe. Squarespace has varieties and designs of mobile-friendly templates you can customize to your satisfaction.
Before using Squarespace, it is important to know that it has four plans with different prices. To use square space for your interest, it goes for $23 a month. To use it for your business, it goes for $33/month.
This plan is good for your e-commerce business if it is a small one. It has mobile-friendly templates, good SEO features, extensive analytics, and a responsive customer service team. The basic plan starts at $36/month and their more advanced plan goes for $65/month.
---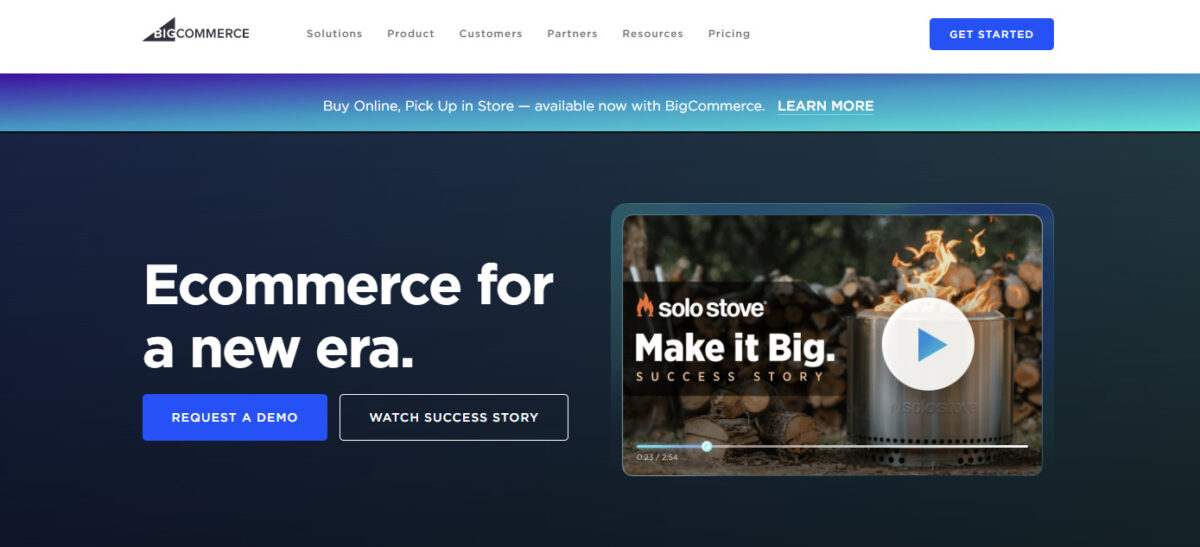 Because of the basic and compatible features it offers, Bigcommerce is a popular platform in the fashion, health, beauty and food industries.
Some of its basic features are customizable themes, verification customization, WordPress integration, Integration of electronic wallets, deals and discounts and a lot of other benefits.
Like most ecommerce platforms, big commerce has an SEO section that can enable your shop rank high on search engines.
Additionally, it offers multilingual interfaces. Like other ecommerce solutions, big commerce has different pricing plans. The standard plan goes for $29 a month. The plus plan goes for $79 every month. The Pro plan goes for $299 per month.
As a small business you can start with the $29/month plan as that would help you handle operations conveniently.
For rapidly expanding online enterprises, the plus package is a better choice because it includes more sophisticated capabilities like client segmentation and an abandoned basket recovery tool.

---

The next item on our list of the top ecommerce operation solutions is Adobe Commerce. As open-source software, this platform can be altered to meet your specific requirements. Since Adobe Commerce Open-Source is free, only third-party fees will determine your total cost.
Although the template in magneto is a little more sophisticated and might need some help in development. However, it includes fantastic features including SEO-friendly tools, discounts, and shipping systems to better track and service your clients. It also helps with integration with current systems, handling of recurring payments and member subscriptions.
---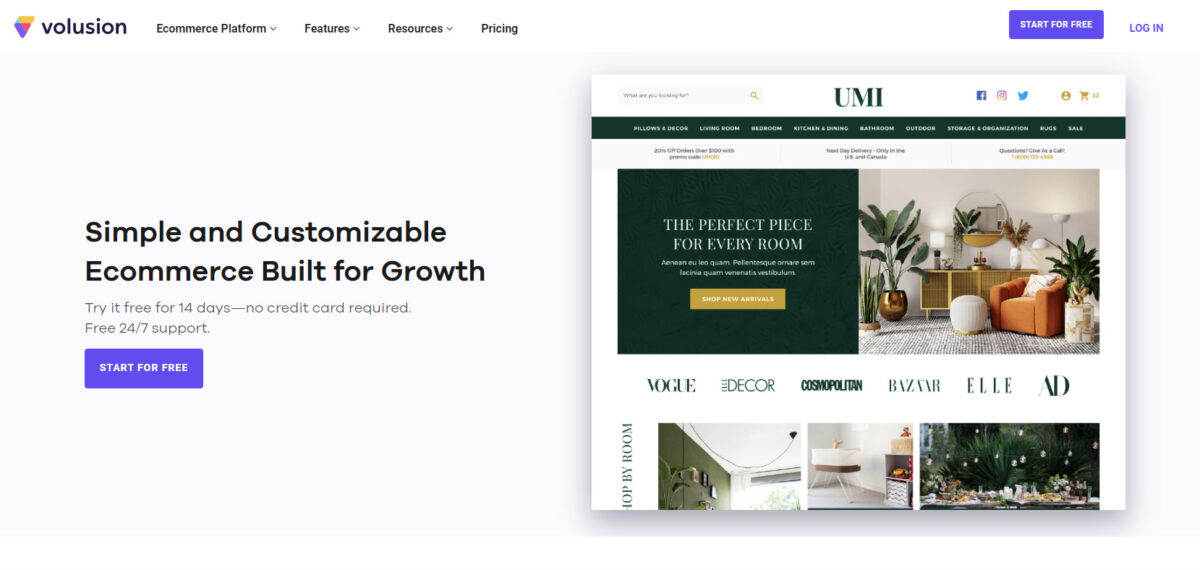 Another piece of ecommerce software is Volusion eCommerce. This platform offers services for both small and large companies.
It also takes care of all the crucial elements like checkout, payment processing, and order administration with an all-in-one e-commerce software platform that will accommodate virtually any online company.
More than 180,000 people utilize volusion e-commerce across a range of sectors, including food and beverage, fashion, and retail.
This platform provides your consumers with responsive, beautifully created themes that can be used on any device. Additionally, it has product category pages, homepage slideshows, content editors, and navigators you can use.
With Volusion, you can quickly process orders, take advantage of the related products features to encourage additional sales, choose from several delivery choices, and conduct secure checkouts.
SEO, abandoned cart reports, discounts of the day, gift cards, and ROI tracking are other popular features you will get on this platform.
There are different pricing plans on the volusion e-commerce platform. The personal plan goes for 35 dollars a month. The professional plan goes for 79 dollars a month while the business plan goes for 299 dollars a month.
---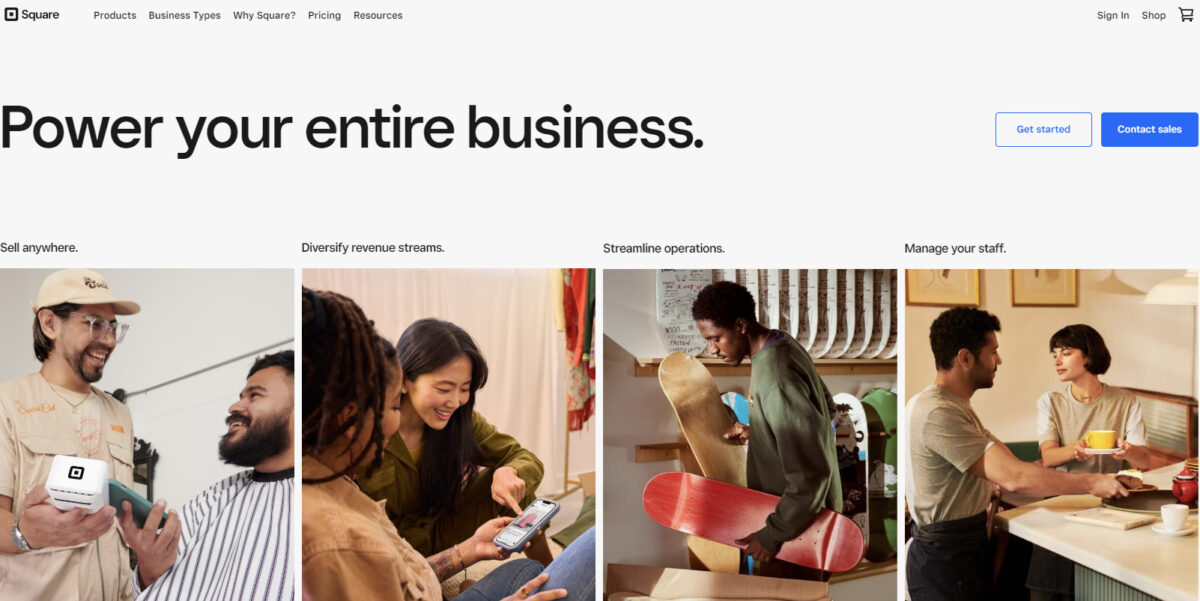 Another excellent eCommerce operations solution platform for small enterprises is Square ecommerce. You might notice similarities in features with Weebly since it is powered by the same company.
With square commerce you can easily handle selling operations on the popular social media platforms. While keeping transactions secure, your customers can check out easily in few steps. Among its most well-liked features are product administration, straightforward ordering, SEO, and email templates.
Contrary to Weebly, Square can track consumer activity and produce personalized invoices. Additionally, it makes use of AI to support product identification and categorization. It offers a free plan unlike most e-commerce operational platforms. The professional plan, however, costs $29+/month.
---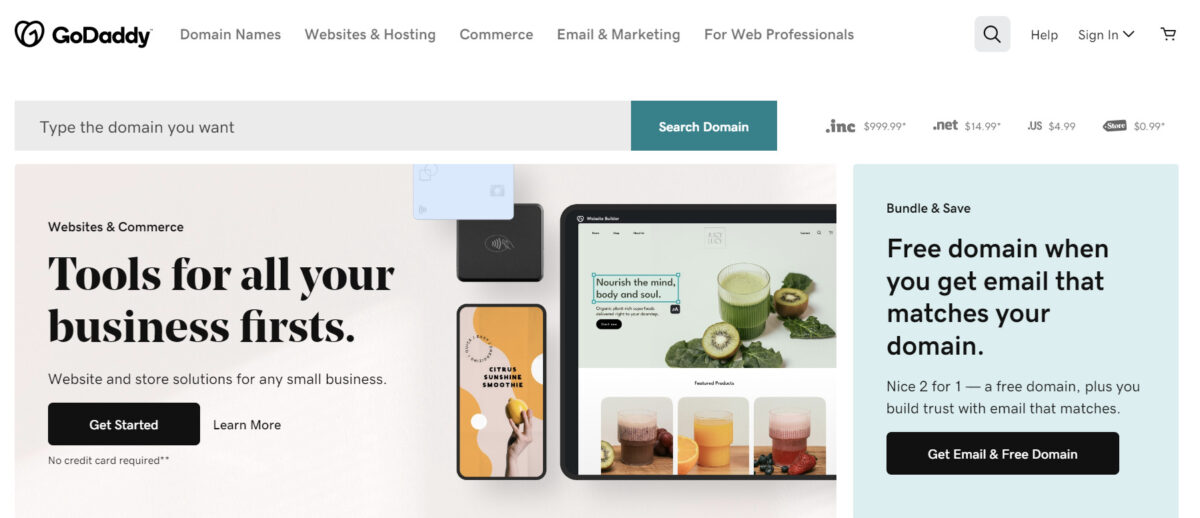 With GoDaddy, The most popular e-commerce platforms, like Facebook, Amazon, and eBay, are all accessible to you. On the other hand, you can advertise your goods on social media platforms like TikTok, Google, Pinterest, and more.
With this platform, you can handle e-commerce operations from one location and sell anywhere. To utilize easy and effective payment procedures for your business, it works with Google Pay, Apple, and PayPal.
It has a variety of tools, like SEO and email campaign builders, that you can use to your advantage in your business and themes that are optimized for your mobile devices.
GoDaddy also provides cloud hosting, a choice that is more common these days. Aside from a free trial, GoDaddy offers a single e-commerce price plan for £13.99 per month. With this price plan, you'll receive comprehensive analytics and daily assistance to help you run your business effectively.
---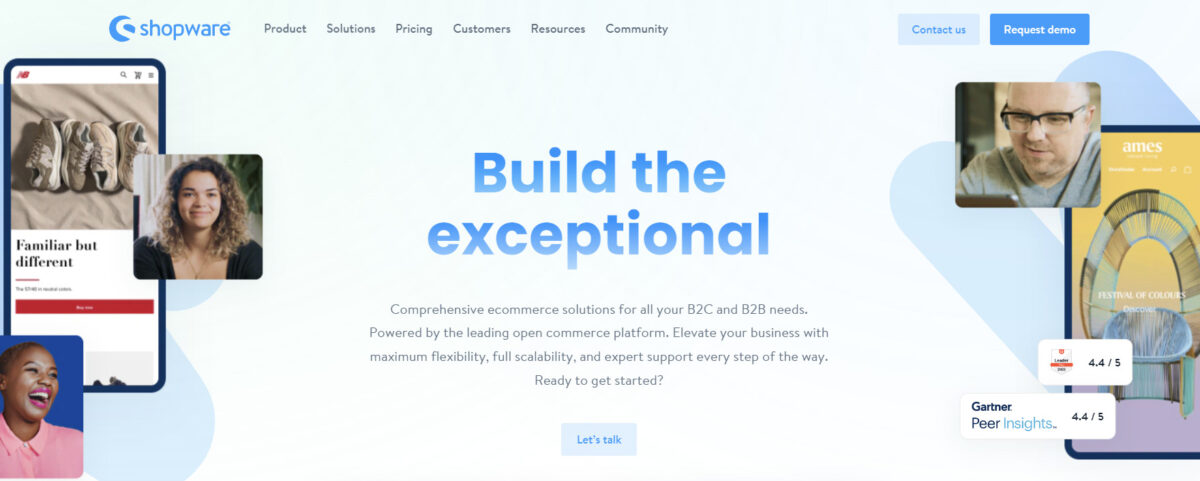 Shopware is a platform for building cutting-edge online stores that are easy to use and put the needs of the client first throughout the buying process.
Due to its flexibility and ease of use, Shopware is the ideal tool for developing extraordinary and one-of-a-kind user experiences. It doesn't require a high level of expertise in web design or programming.
Its key features are SEO, scalability, user experience, flexibility, cloud software and a lot more. It is an integrated tool for promoting and building internet stores.
Shopware is starting to be recognized by many businesses as the ideal tool for building their e-commerce platforms because of its distinct focus that sets it apart from competing products like Shopify or PrestaShop.
Every element of this platform has been thoughtfully created to enable you to have an easy user experience and a ton of utility.
---
Features of Reliable Ecommerce Operations Solutions
Now that we have looked at the different solutions to e-commerce business, it is imperative to also know some basic features for your eCommerce solutions and software you must know and have, for successful business growth.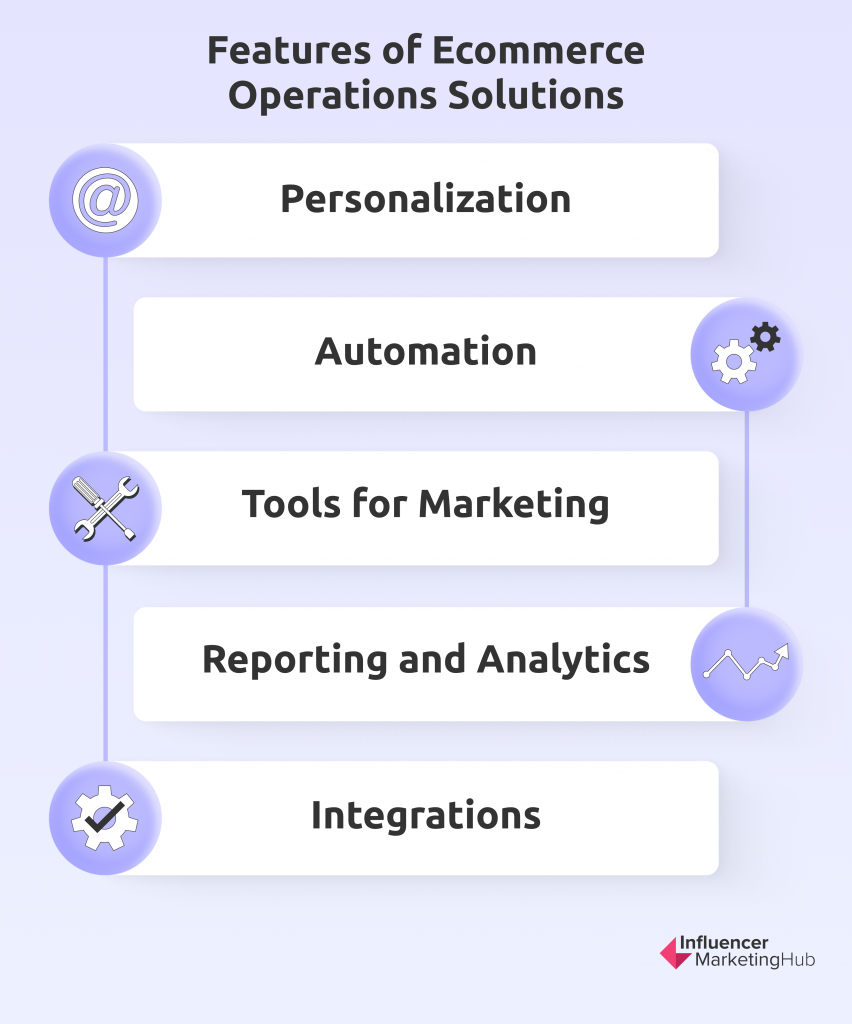 ✔ Personalization
The top e-commerce solutions platforms have hundreds of ready-made templates that you may edit as you see fit. You must change the user interfaces to match your brand's aesthetic.
Apart from appearance you should be able to customize features like payments, shipping, discounts and coupons. This would all help you tailor the experience for your consumers and encourage more purchases.

✔ Automation
Automating routine tasks is one of e-commerce software's best capabilities. Solving problems like finding customers' addresses to enable shipping easier, shipping costs, and prices for particular products and customer registration, Sending emails and messages and a lot of other tasking activities.
✔ Tools for Marketing
To increase website traffic and your audience, you need to use the good marketing tools these platforms provide. Some good marketing tools should enable you handle the following areas without stressing
While it's important that your eCommerce platform offers a decent selection of marketing tools, you'll still probably need to invest in a third-party tool. You can, for example, check out a platform like Pacvue, a leading eCommerce advertising platform that can help brands and sellers to optimize their presence. For example, it can automate repetitive tasks like bid adjustments using several data points and AI-powered recommendations. Then, to help you stay ahead of your competitors, it also offers valuable competitive intelligence, among other things.
✔ Reporting and Analytics
The analytics and reporting features included in the e-commerce solutions for small businesses enable you to assess your store's performance and measure success. With these features, you can track the number of visitors, view discounts, returns, and sales history.
You can also be informed when traffic is increasing or decreasing, view your top categories and products, monitor abandoned carts and analyse historical patterns.
This will help you have an insight into what is working and what is not working. You will be able to improve and strategize on how to make better sales and satisfy your customers better.
✔ Integrations
The majority of these e-commerce operation solutions combine with a variety of external platforms to enhance the functionality of your online store. These are some of the most used integrations:
Integration of popular payment gateways like stripe, PayPal and Google Pay

Integration of other marketplaces like eBay and Amazon

Seamless integration with the biggest social media platforms.



---
In Summary
There ae different e-commerce operation solutions available for your e-commerce store, no matter the size of your budget. The bottom line is that each service you choose should enable you to improve your online store operation while maintaining a reasonable budget.
Frequently Asked Questions
What are some ecommerce solutions?
These are the 5 best eCommerce solutions and eCommerce platforms:
Shopify

Square

BigCommerce

WooCommerce

Wix
What are the ecommerce operations?
Ecommerce operations are the processes behind selling products online. Depending on the size of the business and its organizational setup, supply chain planning is a key part of the process.
What are the 4 types of e-commerce?
These are the four types of eCommerce:
B2C (Business-to-consumer)

B2B (Business-to-business)

D2C (Direct-to-consumer)

B2G (Business-to-government)
What are the e-commerce challenges and solutions?
These are the biggest eCommerce challenges in 2024
Cyber and data security

Online identity verification processes

Targeting the perfect customer

Converting customers to buy

Price and shipping

Competitor analysis

Brand loyalty