Advertising Disclosure
Advertising disclosure:
Our partners compensate us. This may influence which products or services we review (also where and how those products appear on the site), this in no way affects our recommendations or the advice we offer. Our reviews are based on years of experience and countless hours of research. Our partners cannot pay us to guarantee favorable reviews of their products or services.
The popularity of social media allows brands to interact with their audiences on a level never before seen. Nowadays, it's not just about putting content out into the void; it's about ensuring that every post, tweet, or story resonates with its intended viewers and drives tangible business outcomes. Herein lies the importance of Social Media Audience Analytics Tools.
Social Media Audience Analysis Tools are comprehensive software solutions designed to mine, analyze, and interpret numerous data points generated by users across various social media platforms. They delve deeper than just the surface metrics, offering insights into your audience's behaviors, preferences, and interactions. With their aid, businesses can glean actionable intelligence about their followers, making it possible to create more tailored content, identify emerging trends, and optimize strategies for improved social media engagement.
In this article, we will delve into the top Social Media Audience Analytics Tools, exploring their functionalities and how they empower businesses to optimize strategies and engage with their audience effectively.
---
Top Social Media Audience Analytics Tools
Top
social media audience analysis tools
2024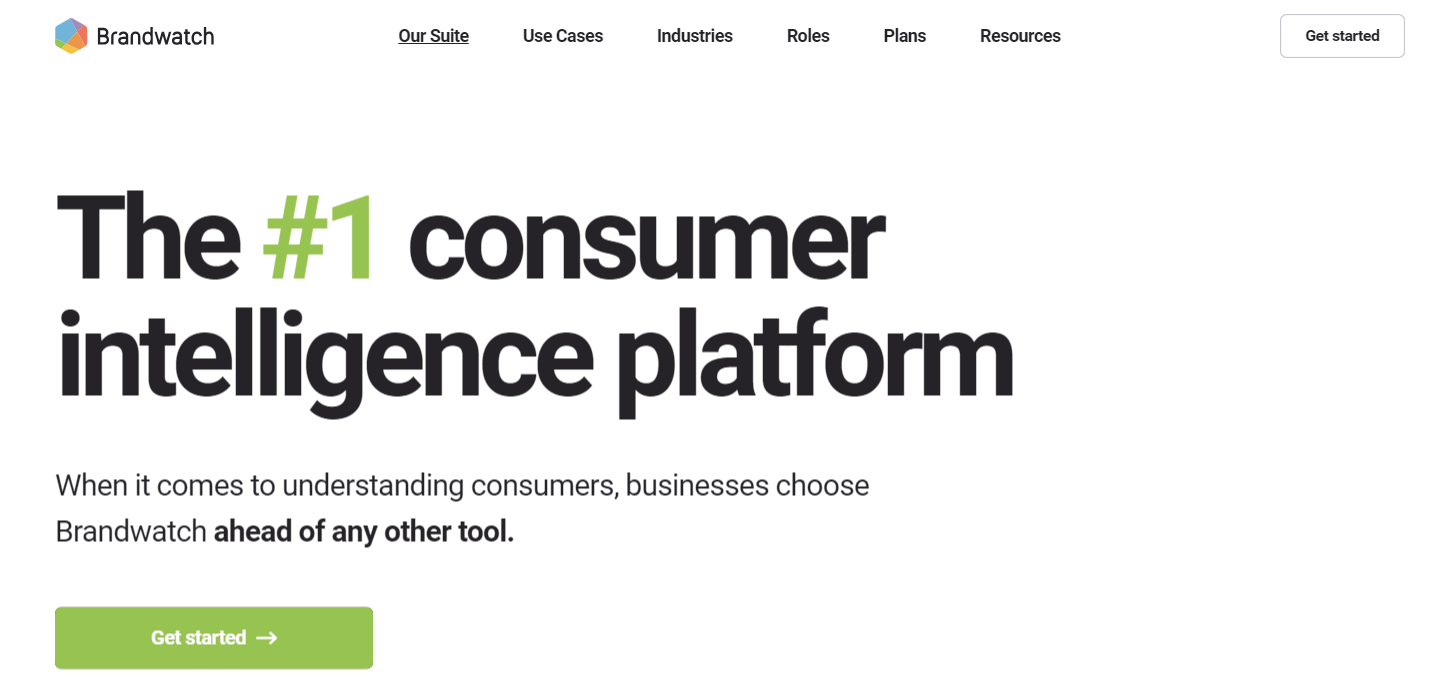 Best For: Gaining an in-depth understanding of consumer sentiments towards brands, products, and industry trends.
Key Feature: Real-time audience insights and AI-enriched data from over 100 million social and online sources.
Brandwatch is a social media analytics powerhouse, empowering over 5,000 globally recognized companies to engage with their audience at the pace of social changes. Being more than a regular analytics tool, Brandwatch dives deep into the emotions and sentiments of consumers, unveiling how they truly perceive brands, products, and the latest industry trends. This deep understanding allows businesses to make strategic decisions that resonate more powerfully with their audience.
With Brandwatch, companies can analyze specific campaigns and gain a holistic overview of their overarching social media endeavors. Its innovative features, such as publishing from a unified content calendar and streamlined workflows, ensure brands can stay in touch with their communities more efficiently. On the other hand, elements like dashboards and performance tracking provide a 360-degree view of a brand's online presence. 
Moreover, the tool offers an insightful lens into competitor activities, enabling brands to learn from their rivals' successes and mistakes. Understanding the audience is paramount for any social media success, and Brandwatch ensures that by aggregating all audience data, brands can craft content that hits the right chords.
---

Best For: Tracking and measuring your brand's social media reach and mentions.
Key Feature: Volume of mentions across major platforms and in-depth sentiment analysis.
Brand24 offers comprehensive social media analytics, allowing users to effectively monitor their brand's performance across platforms like Facebook, Twitter, Instagram, and YouTube. At its core, it provides a clear picture of the volume of mentions, tracking conversations about your business, social media profiles, marketing campaigns, and more.
 Additionally, Brand24 provides in-depth sentiment analysis, revealing what the online community thinks about your business or campaigns, essentially helping you gauge public sentiment. The tool's engagement metrics show likes, dislikes, comments, and shares, giving you a full view of how your content is being received. 
However, a standout feature has to be the 'Influencer Metric.' The feature enables businesses to identify influential social media authors and profiles talking about them, paving the way for potential collaborations. 
The unified dashboard is yet another feature worth mentioning, as it provides brands with a summarized view of crucial metrics, making it easier to grasp their performance quickly. The added convenience of email notifications and easily generated PDF reports further simplifies the process of understanding and sharing your brand's social media performance.
---
Best For: Content creation support through in-depth social media analytics
Key Feature: Automated report sharing
Sendible offers in-depth analytics reports for multiple platforms, including Facebook, Twitter, Instagram, and LinkedIn. What sets Sendible apart is its 'Reports Hub,' which provides insights into a brand's combined audience and post engagements across all channels and facilitates the creation of branded, tailor-made reports. 
With over 200 modules, users can design presentation-ready reports that precisely fit client needs using the intuitive drag-and-drop report builder. In addition, automating report dissemination ensures clients, team members, and key stakeholders are consistently updated with the latest metrics and insights daily, weekly, or monthly.
Another key feature is the numerous engagement metrics that dive deep into what captivates your audience, highlighting optimal posting times, the most engaged followers, and top-performing content. These insights empower brands to craft even more engaging social media content.
Moreover, Sendible's integration with Google Analytics allows businesses to measure the tangible impact of their social media strategies on website traffic, deciphering which platforms are driving the most visitors. Beyond its core features, Sendible supports content creation with tools like Canva integration, image editing capabilities, RSS feed following, and bulk content importing.
---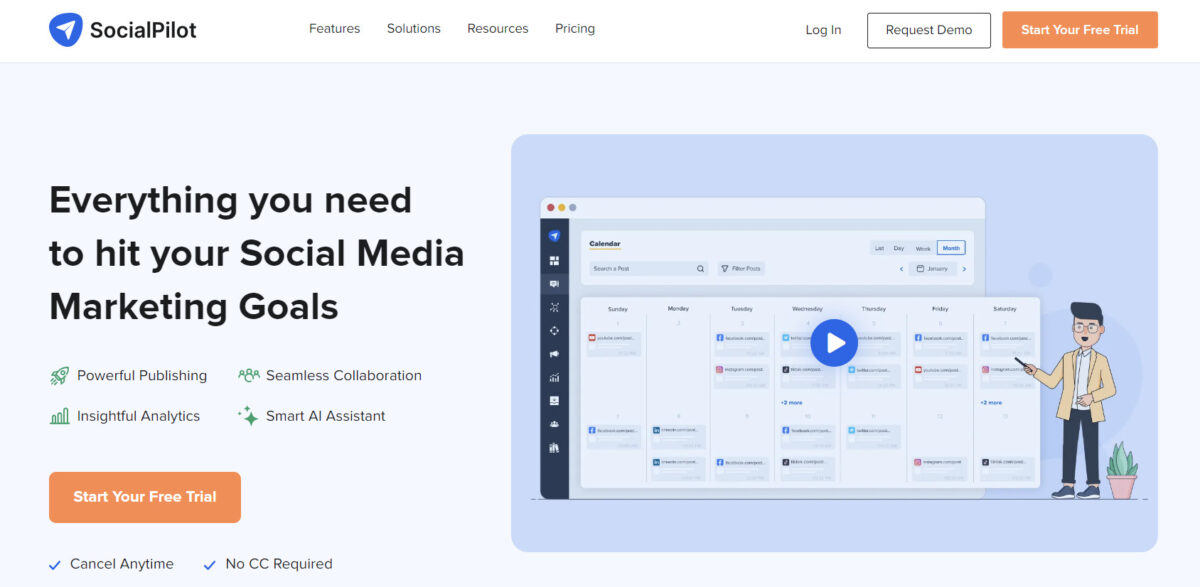 Best For: Deriving insights from detailed metrics to boost brand engagement and visibility.
Key Feature: The ability to identify the best times to post content, maximizing engagement.
SocialPilot has established itself as the go-to social media analytics tool for over 12,000 customers. At its core, it offers businesses the opportunity to dig deep into the performance of their content across various social platforms. With SocialPilot, brands can track the visibility and engagement of their posts and delve into the nuances of audience reach trends, thereby facilitating the creation of more refined engagement strategies.
SocialPilot's standout feature is its ability to identify a brand's most active fans – those who share content prolifically, engage in conversations, or simply resonate with the brand through likes. This understanding allows brands to effectively tailor their content strategy toward the people who matter most. Furthermore, the tool is adept at amalgamating analytics reports, allowing businesses to auto-schedule and manage reports from a single, intuitive dashboard.
Whether understanding audience growth on Facebook, diving into Instagram audience demographics, or assessing post performance on LinkedIn, SocialPilot equips brands with the right data to make informed decisions.
---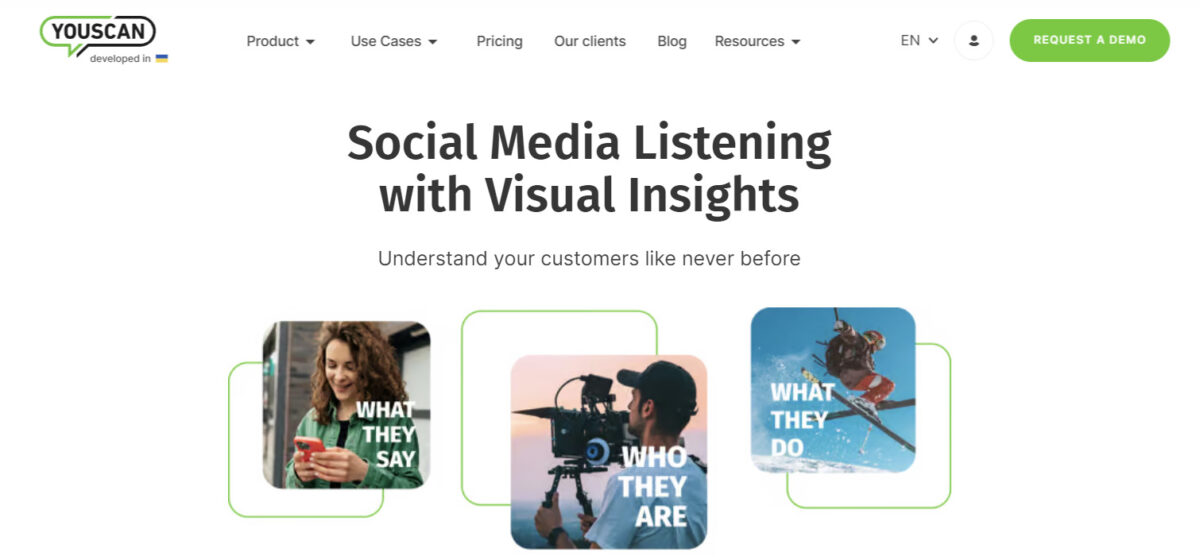 Best For: Deep diving into audience demographics, interests, and occupations.
Key Feature: Detailed breakdown of audience insights tailored to specific demographics such as age, location, and occupation.
YouScan's Audience Insights offers a comprehensive understanding of your target audience across all social channels, including Facebook, Twitter, Instagram, LinkedIn, and more. The tool comes with advanced customer demographics capabilities, being able to identify age, gender, and geographical location, allowing brands to refine their offerings. 
The geographical location metric allows brands to easily segment their messages, ensuring they resonate with customers from various regions. Additionally, businesses can craft more effective marketing strategies by understanding audience interests and occupations. 
However, a standout feature is the ability to identify influential individuals within audience segments. This allows brands to collaborate with key influencers that can help shape opinions and preferences around them. In essence, YouScan provides marketers with a deep understanding of their target audience, forming the foundation for impactful campaigns.
---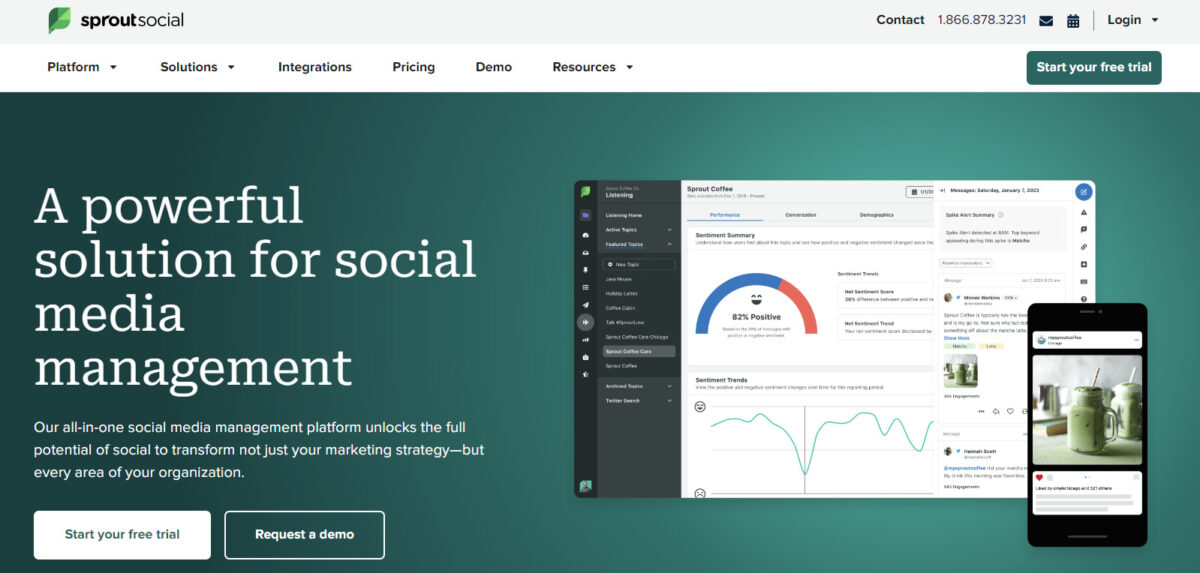 Best For: Elevating social strategy through deep data-driven insights
Key Feature: Integration of publishing, engagement, and analytics tools for holistic social media management
Sprout Social takes social media analytics to the next level by empowering brands to plan based on real-time data. Its commitment is to ease and automate the data collection and distribution process, allowing businesses to focus on pivotal KPIs. 
The platform stands out for its ability to provide a holistic view of all connected social profiles from one singular dashboard. This includes comprehensive analytics for platforms like Facebook, Twitter, Instagram, LinkedIn, Pinterest, TikTok, and YouTube. The benefit of that is a more streamlined process of tracking, analyzing, and reporting your brand's performance across social media. Moreover,  its cross-network analysis ensures a cohesive understanding of your brand's global efforts. 
As a result of this unique approach to analysis, Sprout Social makes insights like popular posts and hashtags available for data collection, aiding brands in understanding their industry positioning. Beyond generic reporting, its Premium Analytics offers deeper insights through interactive charts, advanced filtering, custom comparisons, and more, making it an all-encompassing tool for brands aiming to leverage their social media presence. 
With an emphasis on actionable insights, Sprout Social emphasizes its goal of presenting data and ensuring it is put to productive use in refining your social strategy.
---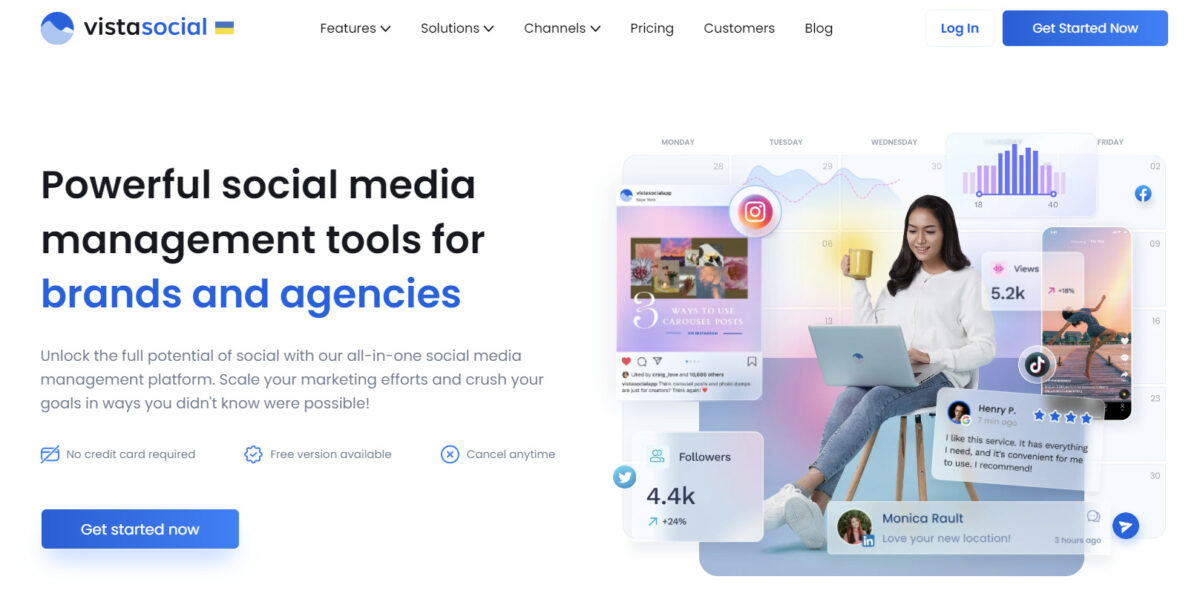 Best For: Harnessing insights from vast social media analytics
Key Feature: One-dashboard system for cross-platform social media analytics and reporting
Vista Social is a renowned player in the sphere of social media management and analysis. Recognized by over 20,000 agencies and brands, it delivers concise, automated reports that swiftly underline your social media triumphs and challenges. 
With Vist Social, brands can dive into granular insights with post-performance reports, competitor analysis, team productivity evaluations, and customer care benchmarks. What's especially enticing is the ability to customize reports comprehensively. From white labeling options to automation in report deliveries, it's all tailored to make insights actionable and shareable.
A highlight of Vista Social is its detailed analytics for platforms like Facebook, Instagram, TikTok, YouTube, Twitter, Reddit, Pinterest, Google Business, and LinkedIn. This provides a seamless analysis of paid and organic efforts across these networks. Not just limited to insights, Vista Social lets you beautifully create and share reports with stakeholders, ensuring the data you gather is always in the limelight.
---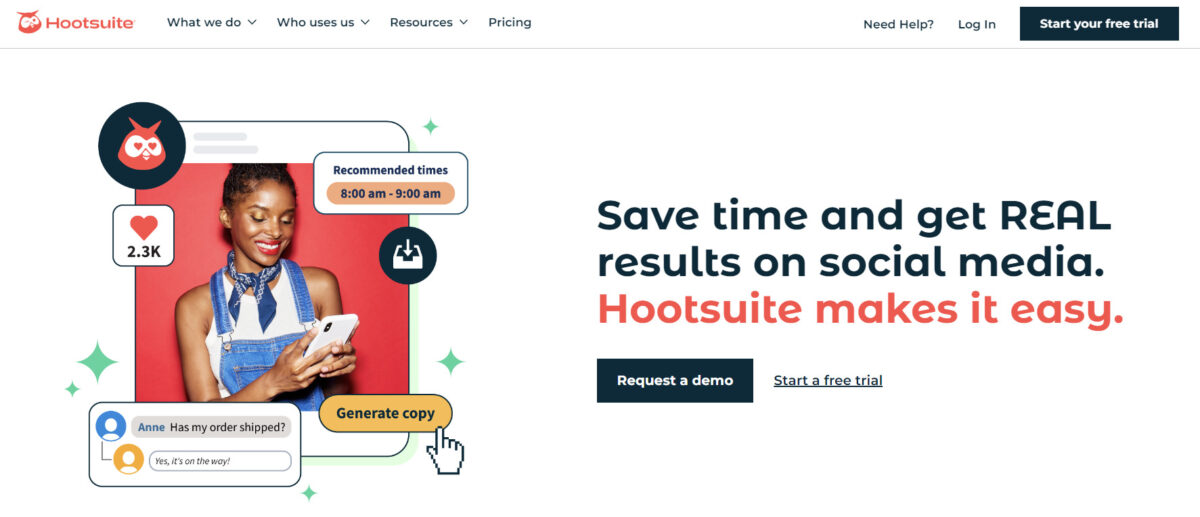 Best For: Comprehensive social media analytics, performance, and competitor tracking
Key Feature: 'Best Time to Publish' recommendations
Hootsuite Analytics amalgamates performance data from platforms like Twitter, Instagram, Facebook, TikTok, Pinterest, and LinkedIn, presenting a holistic view of your social media efforts. Instead of scattered checks on each platform, it offers one-stop analytics, saving considerable time by allowing cross-network result comparisons. 
With its wide array of post metrics, including clicks, reach, engagement rate, and video views, users gain a comprehensive understanding of content performance. Profile metrics, on the other hand, provide insights into follower growth and negative feedback rates, among others.
With that said, the 'Best Time to Publish' tool in Hootsuite is one of its shining jewels. By analyzing historical data, the tool suggests optimal times to post based on goals such as engagement, impressions, or link clicks, essentially data that matters to you. 
Additionally, Hootsuite's competitive analysis tool for Instagram, Facebook, and Twitter empowers brands to track up to 20 competitors, providing a transparent lens into strengths and weaknesses and giving actionable insights on top posts, hashtags, and content trends in the industry.
---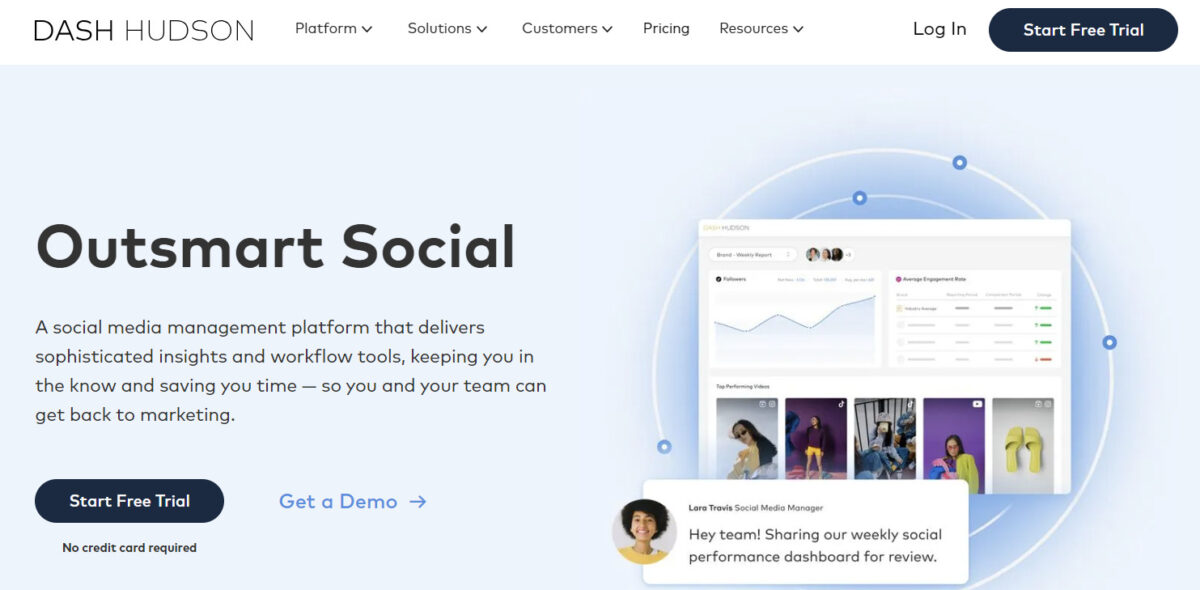 Best For: Multi-channel social strategy building with data-driven decisions.
Key Feature: Visual Performance Predictions using AI for content strategy enhancement.
Dash Hudson is more than just a social media reporting tool. The platform offers brands an intuitive solution to understand and act on their social media performance both on micro and macro levels. 
Dash Hudsons' standout feature is to ability to empower businesses with actionable insights on every piece of media, informing the entire creative process from research to final reporting. The customized reporting feature ensures that brands can visualize and share their social media metrics seamlessly with teams, leading to collaborative strategizing. 
Another highlight is the 'Visual Performance Predictions' feature, which leverages AI to identify content that can drive results, helping brands minimize risks and optimize budgets. Furthermore, with its e-commerce solutions, brands can create immersive shopping experiences right from their social media feed, bridging the gap between content and commerce. 
This is a further testament to Dash Hudson's comprehensive suite of tools and solutions that ensure that brands remain a step ahead in the ever-evolving world of social media.
---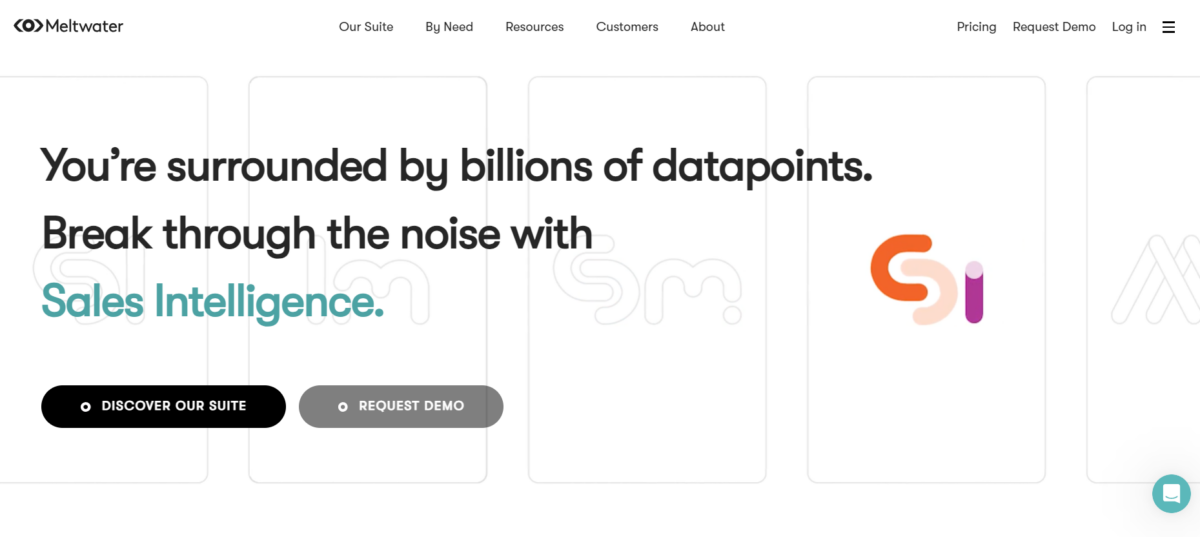 Best For: Gaining actionable insights from the ocean of social data across all major platforms.
Key Feature: AI-powered speech recognition.
Meltwater is a powerful social media analytics platform offering businesses the tools to sift through billions of social media interactions and harness actionable insights. One of its major strengths is its ability to analyze earned and owned social media data, allowing businesses to make informed decisions across various verticals, from marketing and PR to supply chain and investor relations. 
All of this is presented through intuitive dashboards and automated reports, providing users a clear view of how their channels are performing. But it doesn't stop at self-analysis; the tool also lets you benchmark against your competitors, providing a holistic view of where you stand in the industry. 
The platform's sophisticated Boolean search logic and AI speech recognition allow users to delve deep into real-time data from major social networks, blogs, forums, and even podcasts, ensuring a broad spectrum of insights. 
However, one of Meltwater's distinguishing features is its 'Emotional Analysis,' which tracks key emotional expressions in content to give businesses a nuanced understanding of public reactions and sentiment.
---
The Impeative Nature of Audience Analysis
Personalization becomes paramount in a saturated digital marketplace, as having a vast follower count does not equate to success. The modern marketing executive understands that the essence of effective social media marketing lies in cultivating genuine relationships, fostering engagement, and driving meaningful interactions. To do this, one must know their audience intimately: their habits, their likes and dislikes, the times they are most active, and what content they most resonate with. This can all be achieved through the use of Social Media Audience Analysis Tools.
---
What to Consider When Selecting Your Analysis Tool
Navigating the expansive array of options in the market can be a complex undertaking.
Nonetheless, the astute marketing executive recognizes the indispensable nature of certain features in an analysis tool. One such feature is the ability to provide many metrics, capturing everything from reach and followers to clicks and conversions. Equally crucial is the tool's usability. With the luxury of time often being scarce, the last thing professionals need is a convoluted interface; instead, they should gravitate toward tools that present data in clear, easily digestible visuals.
Furthermore, the tool's ability to seamlessly mesh with existing systems, be it a CRM or content management platform, cannot be understated, as it ensures streamlined operations. Additionally, since every brand carves out its niche, a tool that can be tailored, ensuring metrics and reports echo the unique goals and objectives of the business, becomes invaluable.
Lastly, while the allure of a tool's features can be strong, weighing its cost against the return on investment is essential. No tool, no matter how sophisticated, is worth an investment if it doesn't deliver commensurate value.
---
Conclusion
As the role of social media continues to evolve, the need for tools that provide clarity amidst the noise becomes non-negotiable. It's no longer just about being present online but about harnessing data-driven insights to craft compelling narratives that captivate and convert. When chosen wisely, social Media Audience Analysis Tools are invaluable allies in this endeavor, arming today's marketing executive with the intelligence and acumen to thrive in a dynamic digital landscape.
Frequently Asked Questions
How accurate are the metrics provided by these analysis tools?
While no tool can guarantee 100% accuracy due to various factors like changing algorithms or user privacy settings, these recommended tools are known for their high degree of precision and reliability in the industry.
Can I integrate these tools with other marketing software I currently use?
Many of the top-tier Social Media Audience Analysis Tools offer integrations with popular CRM, email marketing, and other software. It's advisable to check the integration capabilities of a specific tool before making a decision.
Is the data provided by these tools GDPR compliant?
Reputable tools prioritize user privacy and data protection. However, always review a tool's data handling and privacy policies to ensure they align with GDPR or any other relevant regulations.
How do these tools differ from the native analytics provided by social platforms?
While native analytics give a snapshot of your performance on a specific platform, these tools often consolidate data from multiple platforms, providing a more holistic view. Additionally, they might offer deeper insights, benchmarking, and more sophisticated data visualization.