Dropshipping is one of the best side hustles that can help you to generate more money in any economy. According to Ecommerce Platforms, about 27% of online retailers have adopted a dropshipping model. As it is easy to start and does not require a lot of upfront investment, it makes complete sense why it is becoming increasingly popular.
Perhaps you are still thinking about starting a dropshipping business or you are already up but still running rather unsmoothly? Whatever your situation might be, in this article we share answers to some of the most frequently asked questions and offer practical tips to help you succeed.
---
Dropshipping: Answers to FAQs [and Practical Tips]:
---
1. What Is Dropshipping?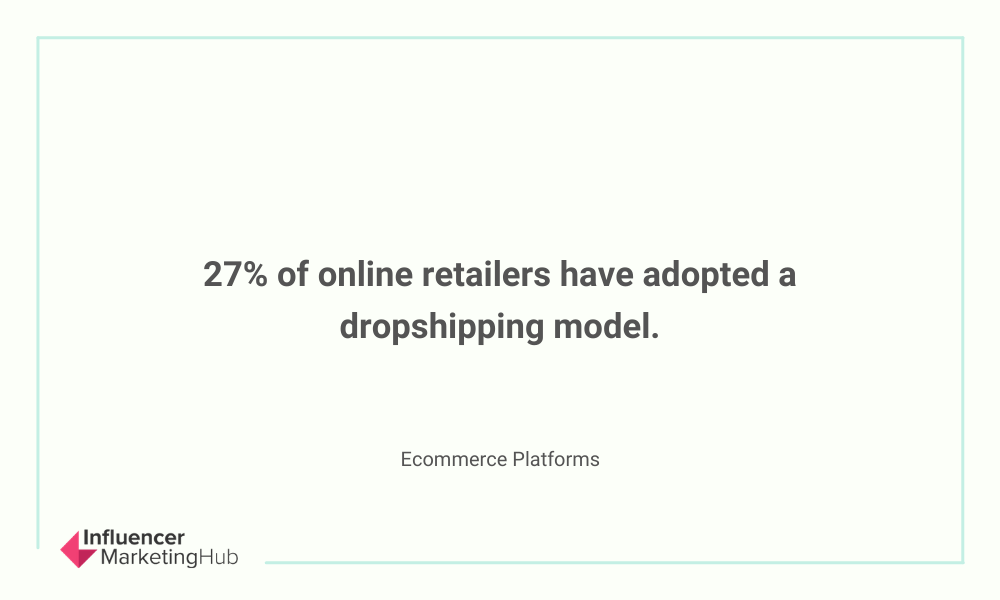 In a nutshell, dropshipping is when online stores buy the products that they sell through a third party and then deliver it directly to the customers. This means that stores that use this retail fulfillment method actually do not keep the products in stock and never handle the products directly. They instead buy stock as required from third parties. These third parties will remain invisible to the customers and are only responsible for stocking and shipping the products. The marketing, eCommerce site and customer service (those things that are more visible to customers apart from their products, of course) are your responsibility.
To give you a better idea, the following are the steps of the ordering process:
Step 1: Customer places the order via your online store

Step 2: Your online store places the order with your supplier

Step 3: The supplier ships the order directly to the customer

Step 4: Your online store informs the customer about the shipment
---
2. What Are the Disadvantages of Dropshipping?
Let's start with the "bad news" first. While dropshipping offers several perks, there are some downsides that you need to take note of before you get started.
Margins are lower
As it is a simple model and the running costs are lower, products typically sell at the lowest possible price. This is probably the main downside of starting and operating a dropshipping business.
Issues with suppliers
If a supplier makes a mistake with an order, you will ultimately be held accountable. This means that if your supplier, for instance, does not offer high-quality products or packaging, it will be your name that will ultimately be at stake.
You must also remember that you are not the only business that uses a particular supplier. So, as you will not be stocking your own products, it can be difficult to stay up to date with the inventory of your suppliers.
No real opportunity for branding
The products that you are selling most of the time carry the branding of the supplier. This means that you do not have a lot of opportunity to customize the products. If this is a major con for you, it is best to consider using merch stores that offer print-on demand services. Alternatively, you can try reselling white label products. Though, for this to work you will need more upfront capital as suppliers usually have a minimum quantity that you must purchase.
Shipping costs can be challenging
The majority of dropshipping businesses use more than one supplier. This can make it more challenging to work out your shipping costs as you will have to pay different shipping charges depending on from which supplier the customer has bought.
---
3. What Are the Advantages of Dropshipping?
If you are new to the world of eCommerce, dropshipping is a very appealing fulfillment model. It is especially attractive if you are not entirely sure of what you want to sell yet.
Getting started is simple
Dropshipping makes it easier to start an online store as you do not have to deal with managing your inventory, packing purchases and shipping orders. Plus, you also do not need as much upfront capital compared to going the traditional route.
Overhead expenses are lower
Your running costs will be lower as you do not have to buy inventory or worry about a warehouse. When you start out, you basically just need a laptop and Internet.
Less risky
As you will only buy the actual product after the customer has paid you, it is less risky. This also means that you can have a bigger product range, without running the risk of investing in products only to discover later that they do not sell as well as you thought they would. In essence, you can sell any product at no extra cost as long suppliers have these items in stock. This means that you can test how the market will respond to products without worrying about the financial risk involved.
Growing your business is less challenging
If you use dropshipping as your method of fulfillment, extra orders will not necessarily result in more work. Your suppliers will manage most of the work to take care of extra orders which leaves you with more time to focus on other aspects of growing your business.
---
4. How Do You Identify a Niche?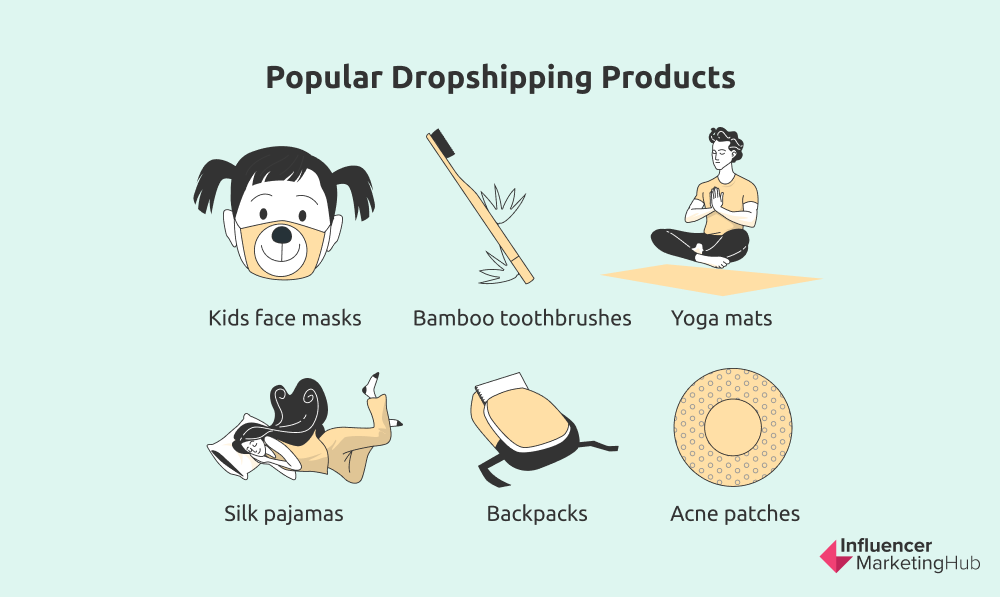 If you are set on dropshipping, you will first need to decide on a niche before you can start sourcing products. This step can be challenging. While you might love certain products, it does not necessarily mean that there will be a demand. Your goal is to identify a specialized segment in the market that will attract the right type of customers. To help you find out if there is a demand, you can use online tools like Google Trends and Google Keyword Planner.
According to Shopify, the most popular dropshipping niches currently are:
Healthcare

Apparel

Kitchen items

Home and bedroom items

Office products

Gaming

Cameras

Cell phone and car accessories

Tools
---
5. How Do You Market Your Business?
Customers need to know that your eCommerce site exists in order for you to generate sales. To help customers discover your website and boost your website traffic, you should focus on search engine optimization (SEO), Facebook Ads and Google Ads.
SEO
You need to ensure that your website ranks for both short-tail keywords and long-tail keywords. Short-tail keywords are about three words, but are more difficult to rank for as they are very competitive. Long-tail keywords are longer than three words and easier to rank for as their search volume is lower.
Facebook Ads
Numerous eCommerce businesses use Facebook for marketing. What makes this platform such a useful channel for advertising is that it has billions of active users. Without a massive budget, you can target your Facebook ads based on interests and demographics. This means that the chances that you reach the right type of customer are much better.
Google Ads
With Google Ads, you will be able to reach your target audience via Google and YouTube. As you can set a maximum amount of money that you want to spend per day, it is ideal for those businesses with tight budgets.
---
6. How to Manage the Status of Inventory
To manage the inventory is one of the biggest challenges that you will face. If the suppliers that you work with provide real-time updates, it is a good idea to invest in an app like Syncee.
To help you limit the number of items that go out of stock, you can also try to work with various suppliers that sell the same products. This means that you will have to choose your products carefully and try to sell only products that are carried by more than one supplier. By doing this, there is a good chance that if the one supplier no longer has stock of a specific product, you could try one of your other suppliers.
It is also good practice to check with your supplier regarding the availability of the products that you want to sell. Ideally, you only want to sell products that are in stock more than 90% of the time.
---
7. How Do You Deal With Orders That Are Out of Stock?
Even if you made sure just to stick to products that are in stock 99% of the time, sometimes products will be out of stock. When this happens, you can offer to upgrade the customer's order free of charge by instead offering a similar (or even better) item. Keeping a customer (happy) is in most instances more valuable than the money you could have generated with a sale.
---
8. How Do You Deal with Returns?
To help you understand the process better, here are the steps in the return process:
The customer reaches out to you with a request to return a product.

You get a return merchandise authorization (RMA) number from the supplier.

The customer returns the product to the supplier using the RMA number.

Your account gets refunded by the supplier for the wholesale price.

You refund the customer the full price.
In some instances, the supplier might charge a fee for returns. It is best to pay this fee yourself and regard it as the cost of doing business. Also, if the customer is returning the item because the product is defective, it is good practice to refund your customer for the shipping costs. As a matter of fact, for products that are comparatively cheap, it is even better if you simply ship the customer a new product without requiring that he/she returns the defective item. Not only will your customer be greatly impressed, but it might work out to be more cost-effective.
---
9. How Do You Deal With Suppliers Making a Mistake?
At some point, even your best supplier will make some sort of mistake. In the unfortunate event that a supplier gets something wrong, you should never shift the blame to your supplier (that is obviously only when you deal with the customer). Remember that the supplier is actually invisible to your customer and by shifting the blame to an invisible third party you will look unprofessional. You should instead apologize and offer to refund the shipping fee or provide a free upgrade.
Though, just because you made it your responsibility to make it up to your customer, does not mean that your supplier should not have to do anything. Credible suppliers will offer to pay the shipping costs. If a specific supplier regularly makes mistakes, it is best to find an alternative supplier.
---
10. How Do You Deal With Chargebacks?
Chargebacks happen when customers contact their bank to dispute a payment. If this happens, you will be asked to share proof that you have in fact delivered the products to the customer. Not only will you lose the purchase amount, but you will also incur a chargeback processing fee if you fail to share proof.
Apart from fraud (which we'll go on and assume you'll not have an issue with), customers usually dispute payments when the business name seems unfamiliar, they were unhappy with the product or they perhaps even forgot about the purchase altogether.
To increase the likelihood of successful outcomes for your business, respond quickly with proof. The proof should include the original order, date of delivery and a receipt of the items that were shipped.
---
11. How Do You Offer Great Customer Support?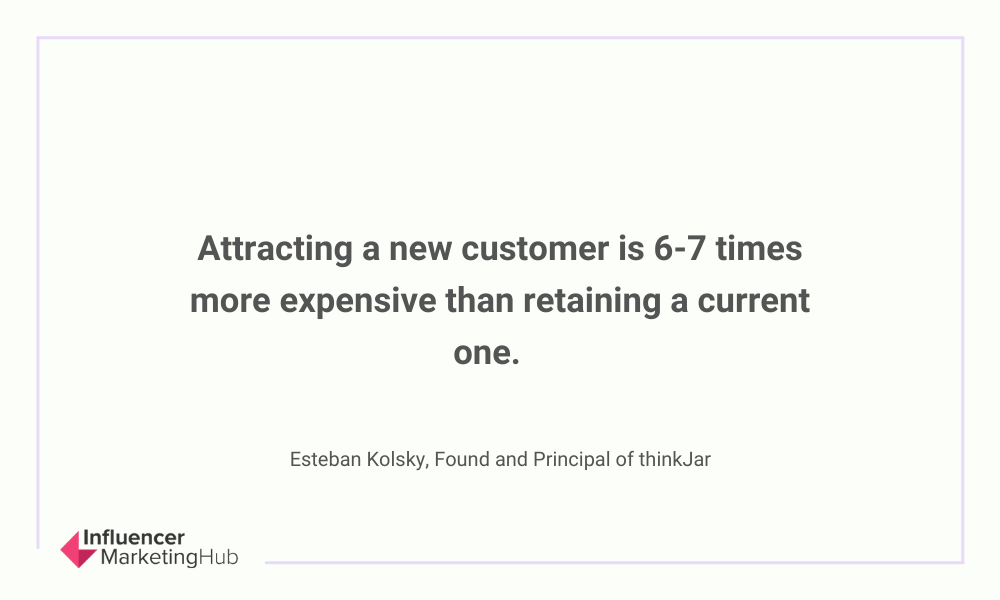 You will need something more than just a spreadsheet and single email address to take care of customer support. In addition to including a FAQ section on your site, it is also best to use help desk software like Zendesk or Help Scout. The majority of help desks help you to assign problems to specific team members easily.
While offering phone support too is excellent, it is more expensive and challenging. If you are merely starting a dropshipping business that sells inexpensive items as one of your side hustles, it is best to avoid offering phone support unless you have someone who can answer the phone during business hours. Alternatively, you can use voicemail, but this is not ideal. Even if you do not include on your website that you offer phone support, you should consider offering post-sales support telephonically.