If you're an Instagram creator or brand that uses the platform to connect with your audience, you know that Instagram users are expecting an increasingly high quality of content. Fortunately, there are tons of video editing apps for Instagram to make it easier than ever to create the videos your audience craves. In this article, we're sharing our picks for the top Instagram video makers.
---
20 Top Instagram Video Makers to Convert Your Customers in 2021
---
If you're an Instagram influencer, brand, or want to become an Instagram influencer, we're about to make your life a lot easier. With the top Instagram video makers we've included on this list, you'll be able to create high-quality Instagram videos even if you don't have any video editing skills at all.
Instagram content has helped influencers and marketers around the world create content that helps them relate to the target audience. There are more than 25 million businesses on the platform, so if you want yourself or your brand to stand out from the noise, you'll need to use every tool in your toolkit, from filters to stop-motion to time-lapse videos, and everything in between. The Instagram video makers we share here make it easy to create, design, and edit your videos to make that happen.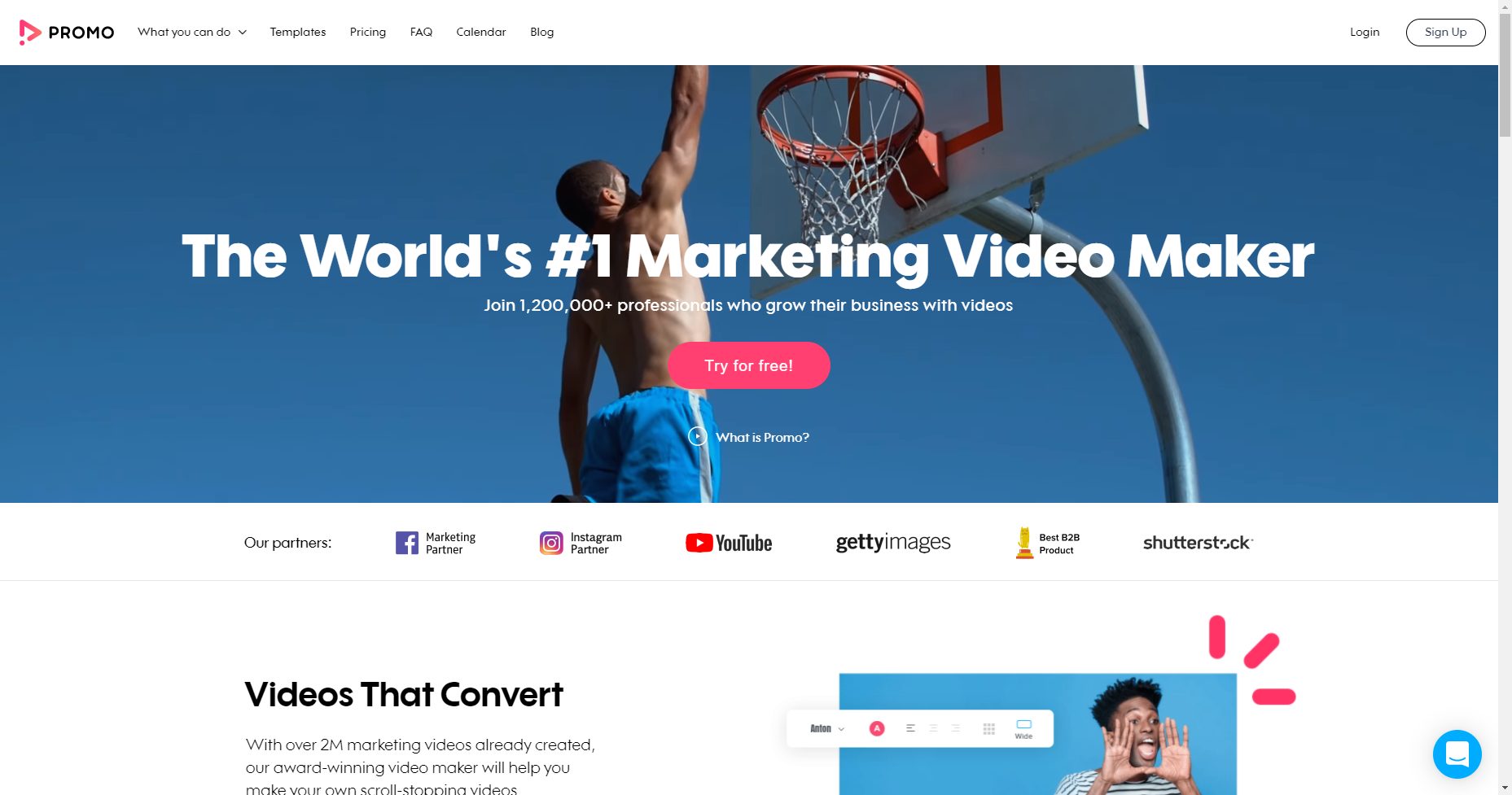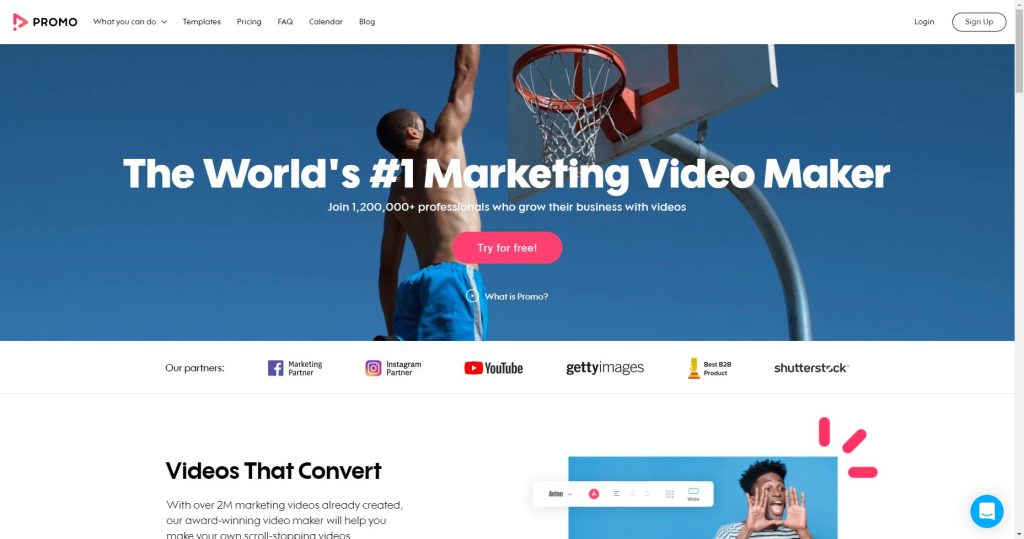 Pricing (paid annually)
Annual Basic: $39/month

Annual Standard: $69/month

Annual Pro: $249/month
Promo gives users access to a huge library of video clips and licensed songs as well as a great collection of templates. You just add your text and go. Need help? They have support staff ready to help you out. If you're planning to use the app, your best bet is to sign up for the lifetime license.
---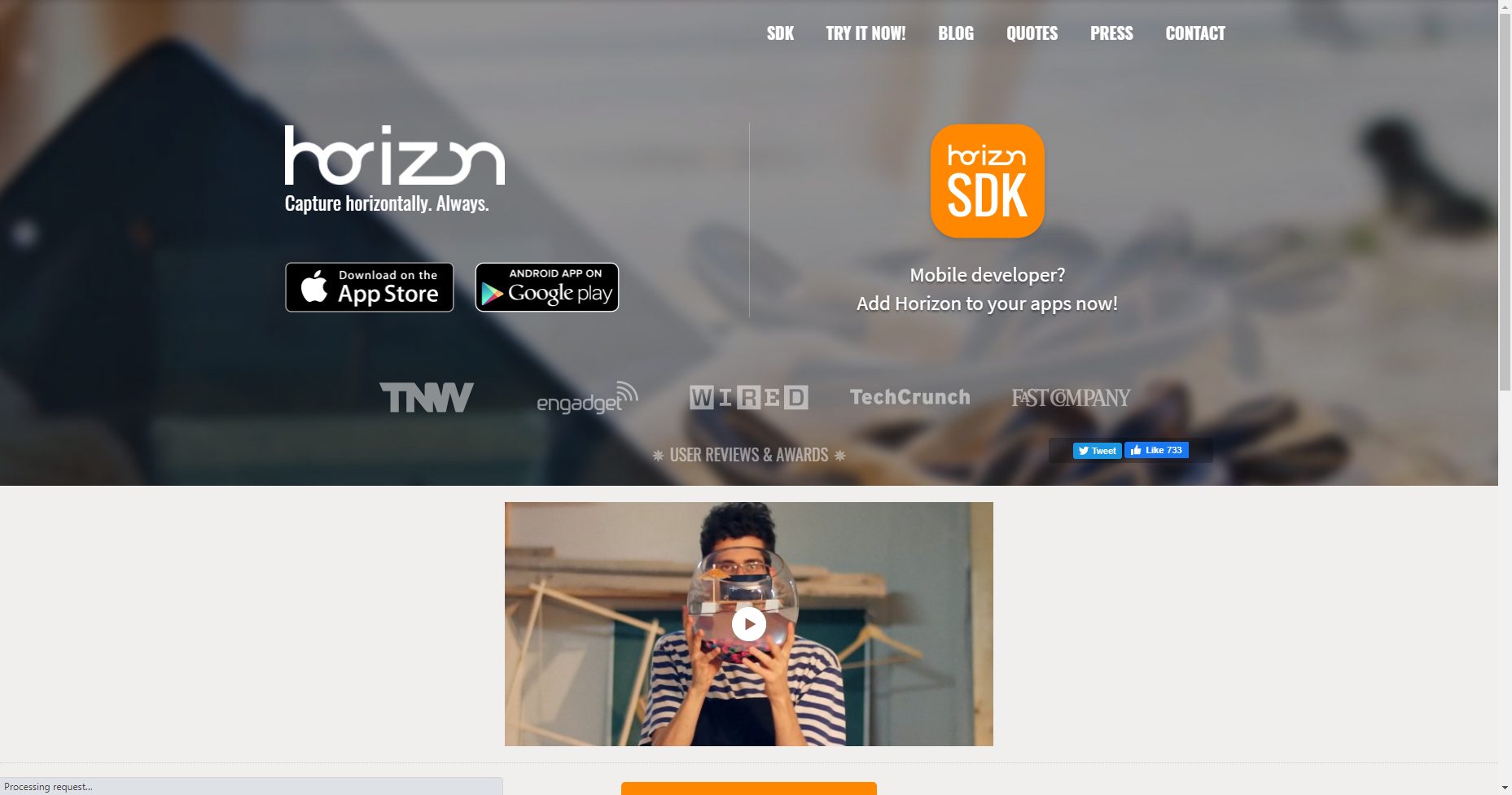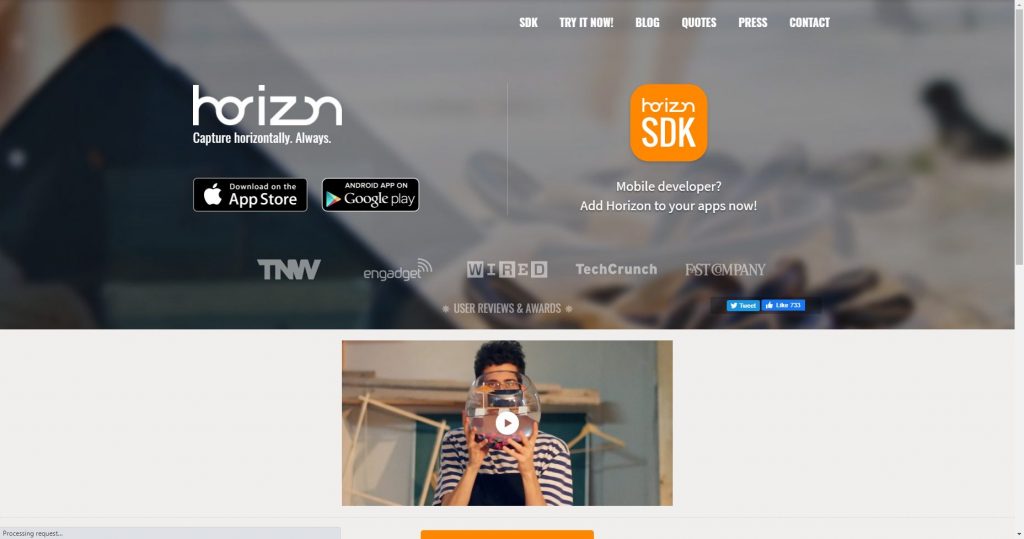 Pricing (free app, in-app purchases)
Premium: $1.99

Hollywood Filter Pack: $0.99

Sherlock Filter Pack: $0.99

Remove Watermark: $0.99
Horizon is a smartphone Instagram video maker that lets users easily turn vertical videos into horizontal videos. Yes, you are correct in thinking that many Instagram influencers make vertical videos. This makes horizontal content stand out. This easy-to-use app comes with filters, slow-motion support, and has up to 2K horizontal recording. Horizon not only works for Instagram videos but can be used to quickly upload to Facebook, YouTube, and other platforms.
---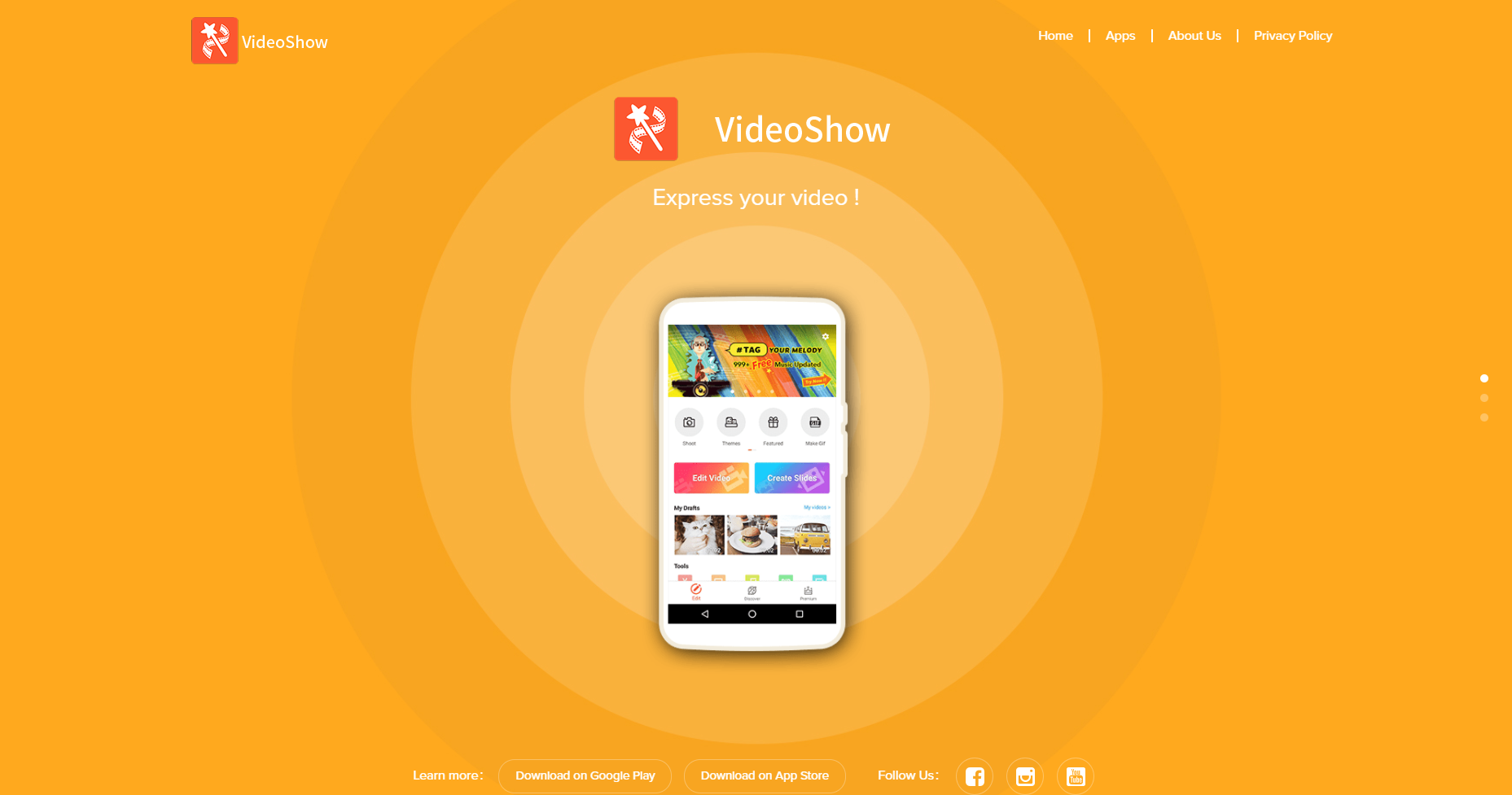 Pricing (free app, in-app purchases)
VideoShow Monthly VIP: $4.99

VIP Yearly: $21.99

VIP Privilege Yearly: $21.99

VIP Privilege (1 Month): $4.99

Forever VIP Privilege: $39.99

Music Privilege: $1.99

Remove Watermark Once Privilege: $0.99

Remove Watermark Forever Privilege: $3.99

VIP Monthly (3 days trial): $4.99
VideoShow is another smartphone app that is one of the top Instagram video makers. It's an all-in-one video editing tool that makes it easy to trim videos, add text and music, include transitions, and add stickers. You can even draw in the app!
---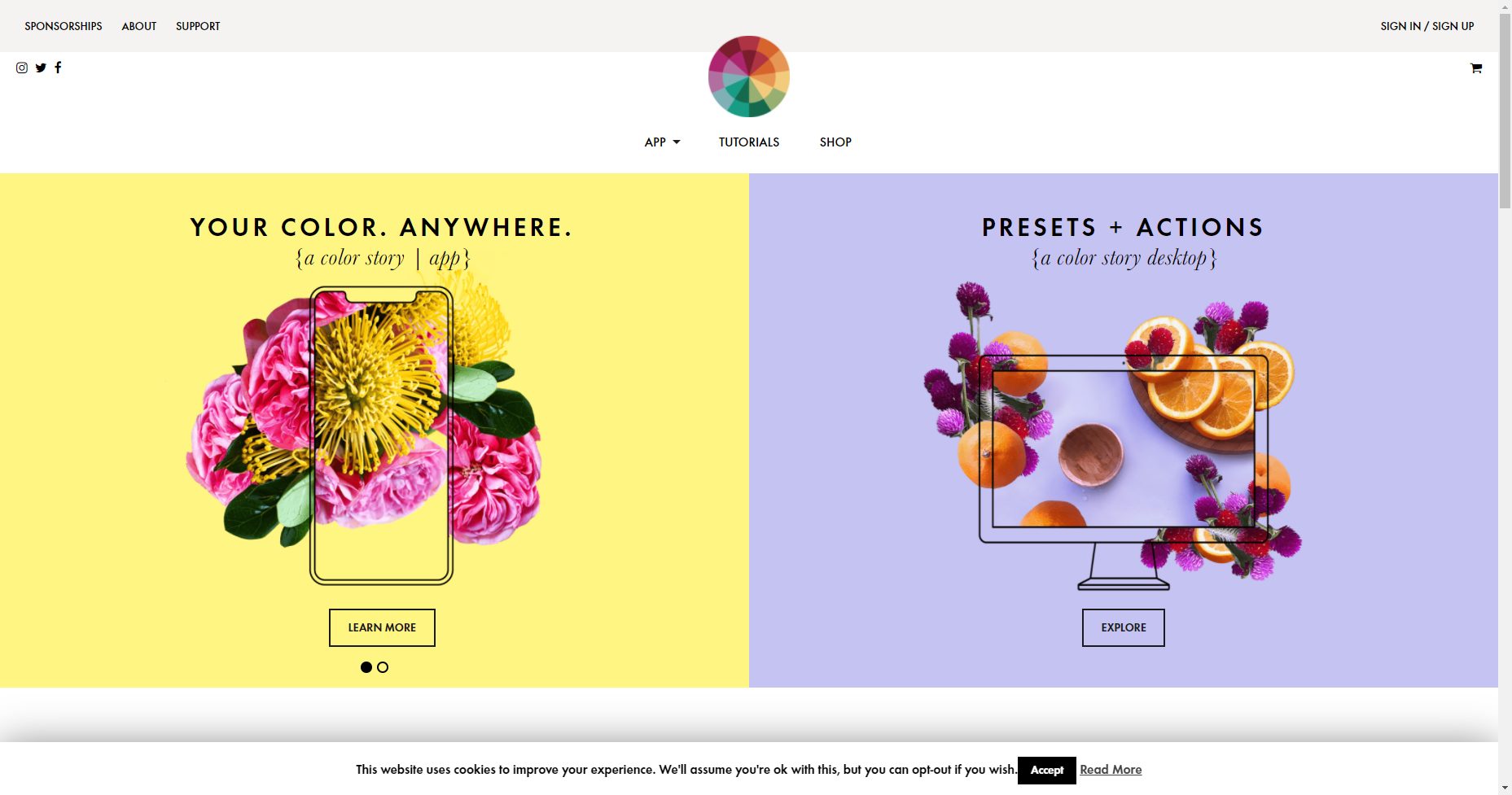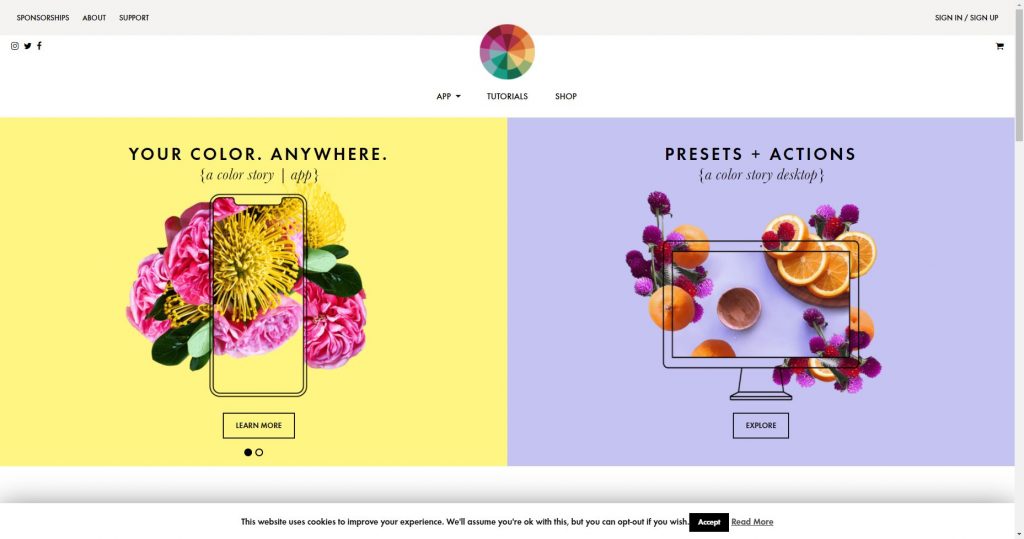 Pricing (free app, in-app purchases)
ACS+ Yearly Membership: $24.99

Presets: $39–$119 each
A Color Story includes more than 300 filters (free and paid) as well as more than 20 other tools. This Instagram video maker lets you save edits as filters that you can use again and again, enhancing your video and helping you create a cohesive look across videos. A Color Story includes grid planning so you can even see how your content will look from your Instagram profile.
---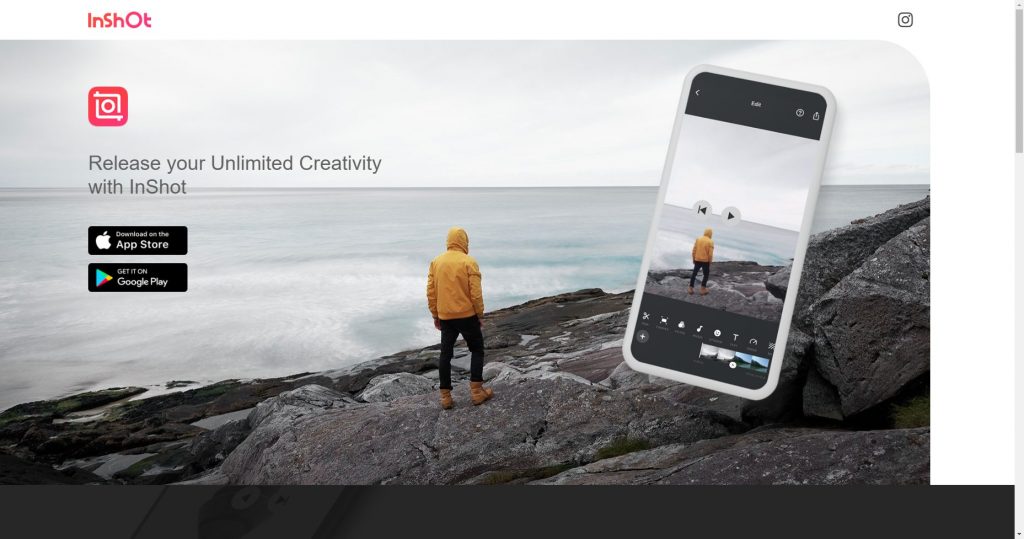 Pricing (free app, in-app purchases)
InShot Pro (1 month): $3.99

InShot Pro (1 year): $14.99

Remove Watermark and Ad: $2.99

Filters, Video Effects, and Transition Packs - $1.99–$3.99

InShot Pro (Permanently): $34.99
InShot is one of the top Instagram video makers for both iPhone and Android users. It has an "edit on the go" feature that makes editing your videos fast and easy. In addition, you can use the app to add filters to images and create collages. InShot includes frame sizes for IGTV, Instagram Stories, and standard Instagram video sizes so you know your content will be optimized. You'll also have access to standard video editing features like trimming, cutting, and splitting, as well as a host of other video editing tools like slow-motion/fast-motion, stickers, text, video rotation and flipping, music, and volume control.
---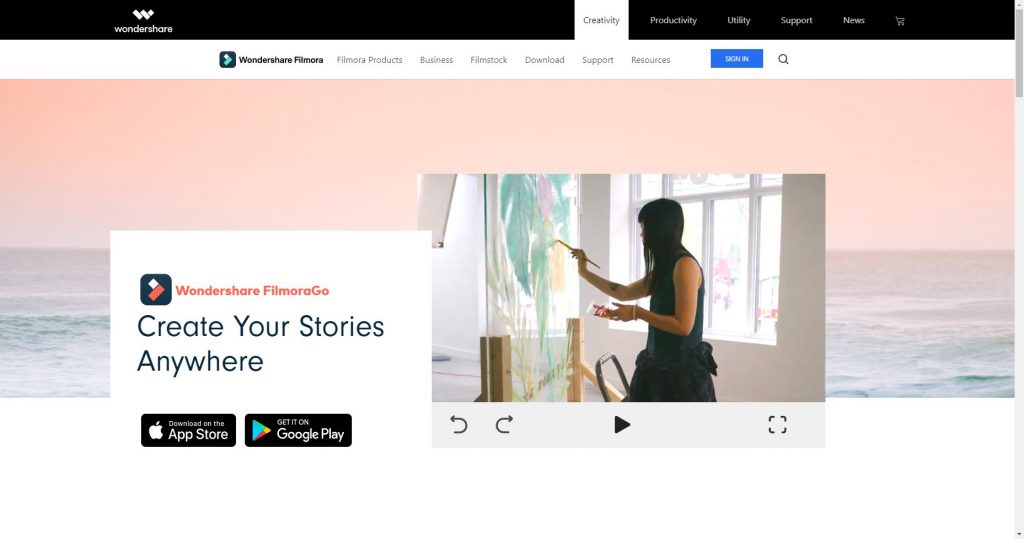 Pricing (free app, in-app purchases)
Remove Logo Roll: $3.99

FilmoraGo Pro (1 Year) $29.99

FilmoraGo Pro (1 Month): $4.99

FilmoraGo Pro (Permanently): $49.99

Filters and Features: $0.99–$2.99
Wondershare FilmoraGo is one of our favorite Instagram video makers. For starters, it doesn't add watermarks or limit the length of your Instagram videos. Plus, you can add music, text, mute the sound in certain clips, choose from themes to keep your videos on brand, and even adjust the image ratio before sharing.
---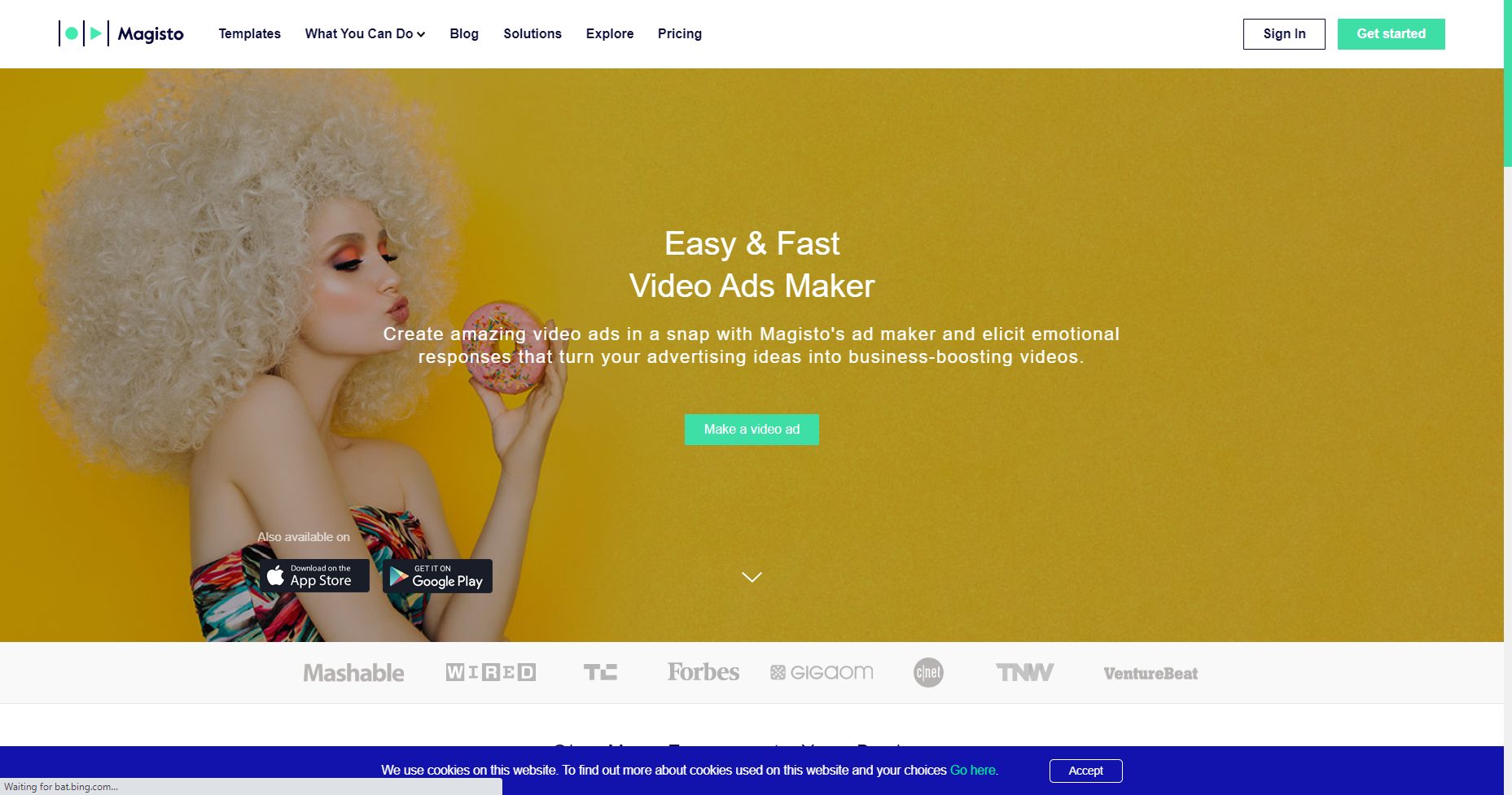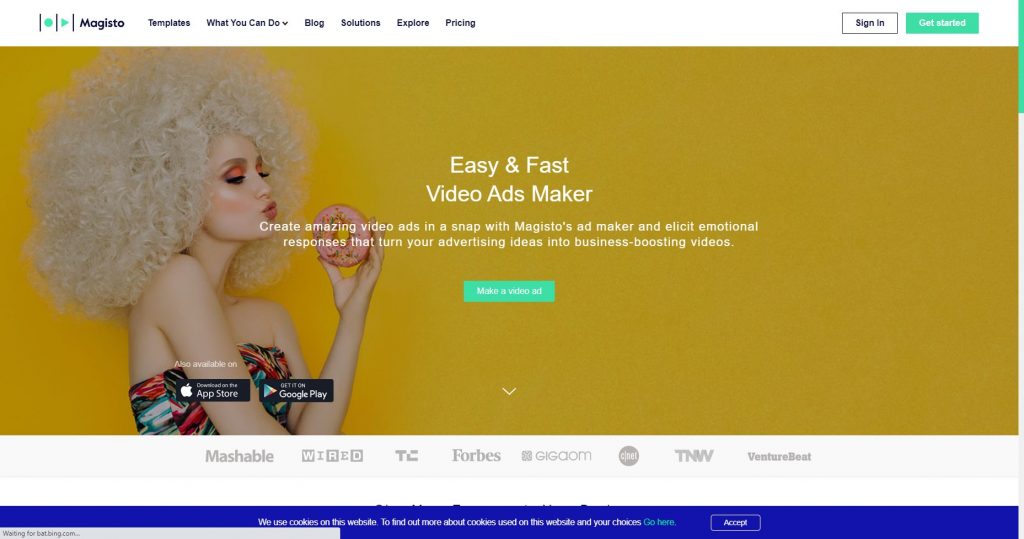 Pricing (paid annually)
Premium: $4.99/month

Professional: $9.99/month

Business: $34.99/month
Magisto is known as a great video editing tool and is a good option for beginners or others who want a simple editing process. Since the app uses artificial intelligence, Magisto's video editing process is pretty well automated. You just upload the clips you want and Magisto's AI chooses the best parts of your clips and puts them together using professional editing techniques. You choose a theme and soundtrack and then post on Instagram. The downside is that you can't do a whole lot of customization thanks to Magisto's AI-driven editing.
---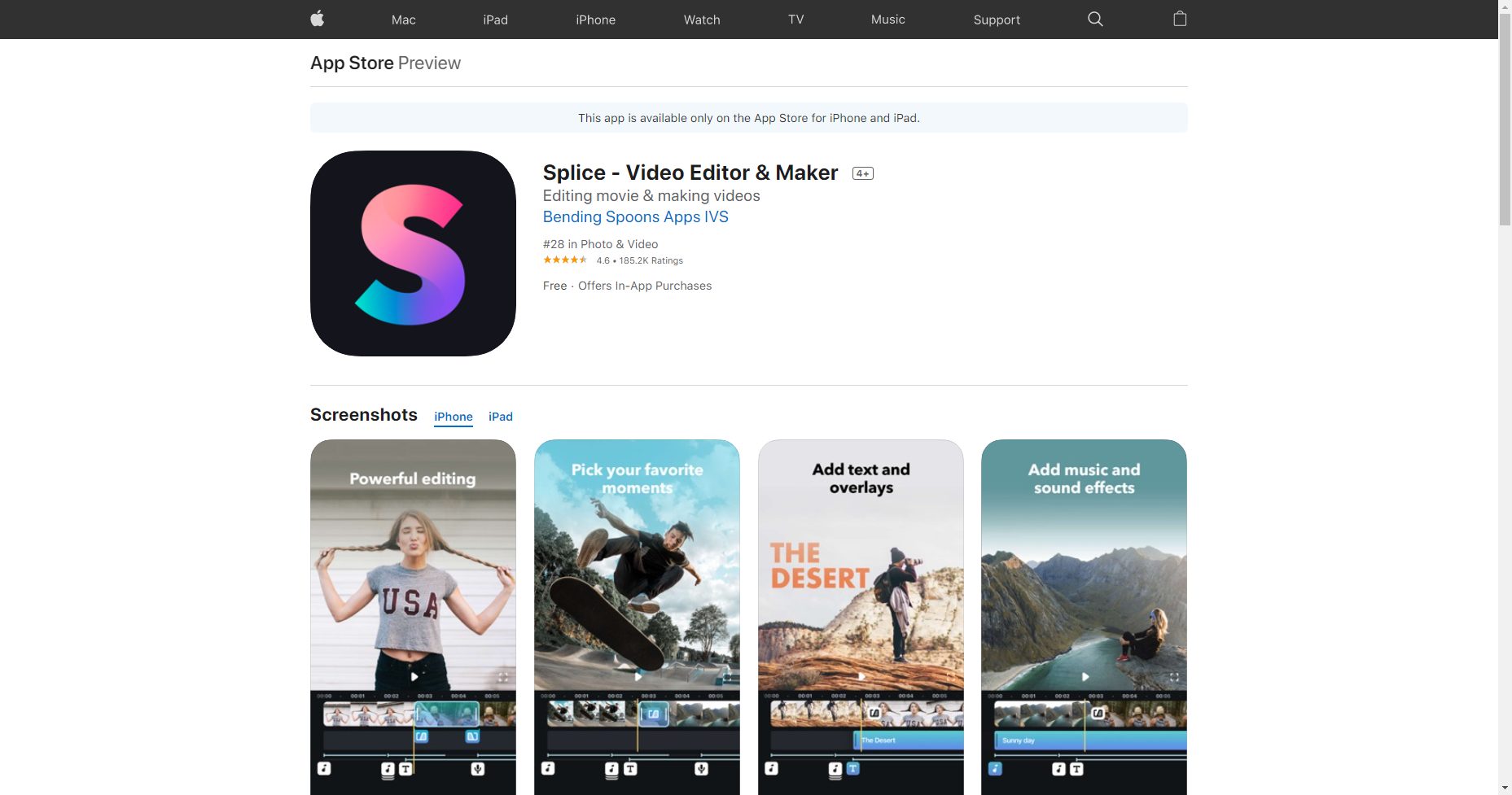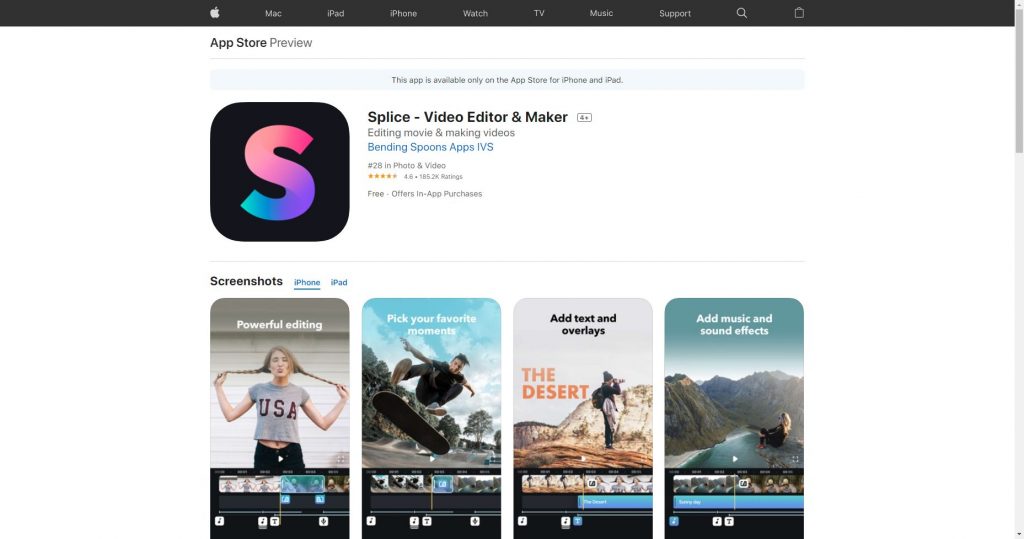 Pricing (free app, in-app purchases)
Movie Creator and Clip Editing: $2.99

Splice Trial: $1.99

Splice Monthly With Free Trial: $9.99

Splice Yearly With Free Trial: $69.99

Splice Monthly: $9.99

Splice Quarterly Free Trial: $29.99
Splice is a great Instagram video maker you can use to add filters, text, and transitions to your videos. You'll also be able to trim and change the speed of your video to create something engaging that your audience will love. Splice also syncs your video with the music you've added for a more polished video.
---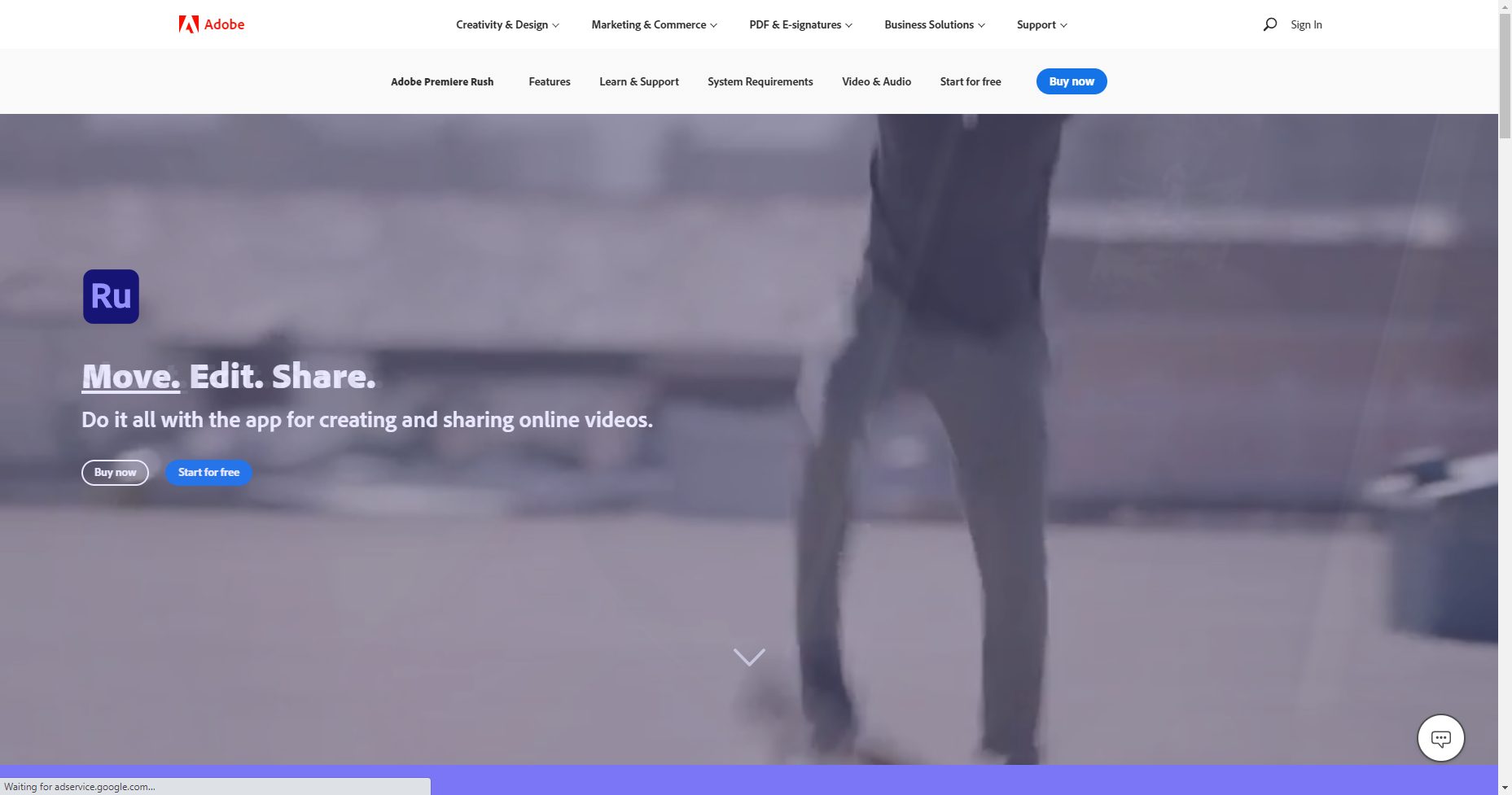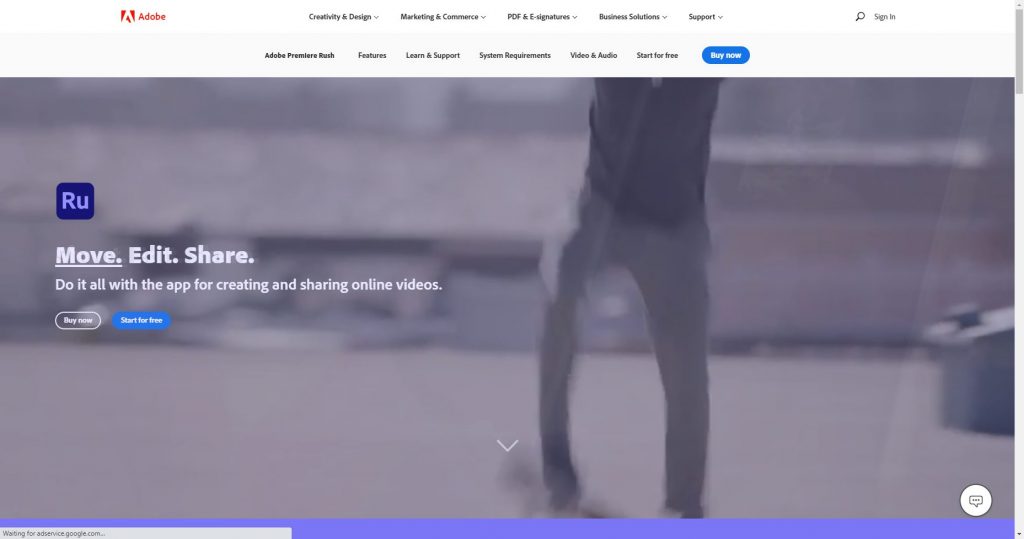 Pricing
Premiere Rush: $9.99/month

Premiere Pro and Premiere Rush: $20.99/month

Creative Cloud (all apps): $52.99/month
Adobe Premiere Rush is everything you would expect from an Adobe product. This Instagram video maker from Adobe is built with social sharing in mind. You can use it to shoot, edit, and share videos within the app. To make your videos accessible from other Creative Cloud products, just sync them. In terms of video editing, Adobe Premiere Rush provides the options you need: trimming, color changes, voice-overs, titles and transitions, audio and graphics, and noise reduction. You can also resize your videos (portrait vs landscape) and rearrange them as needed.
---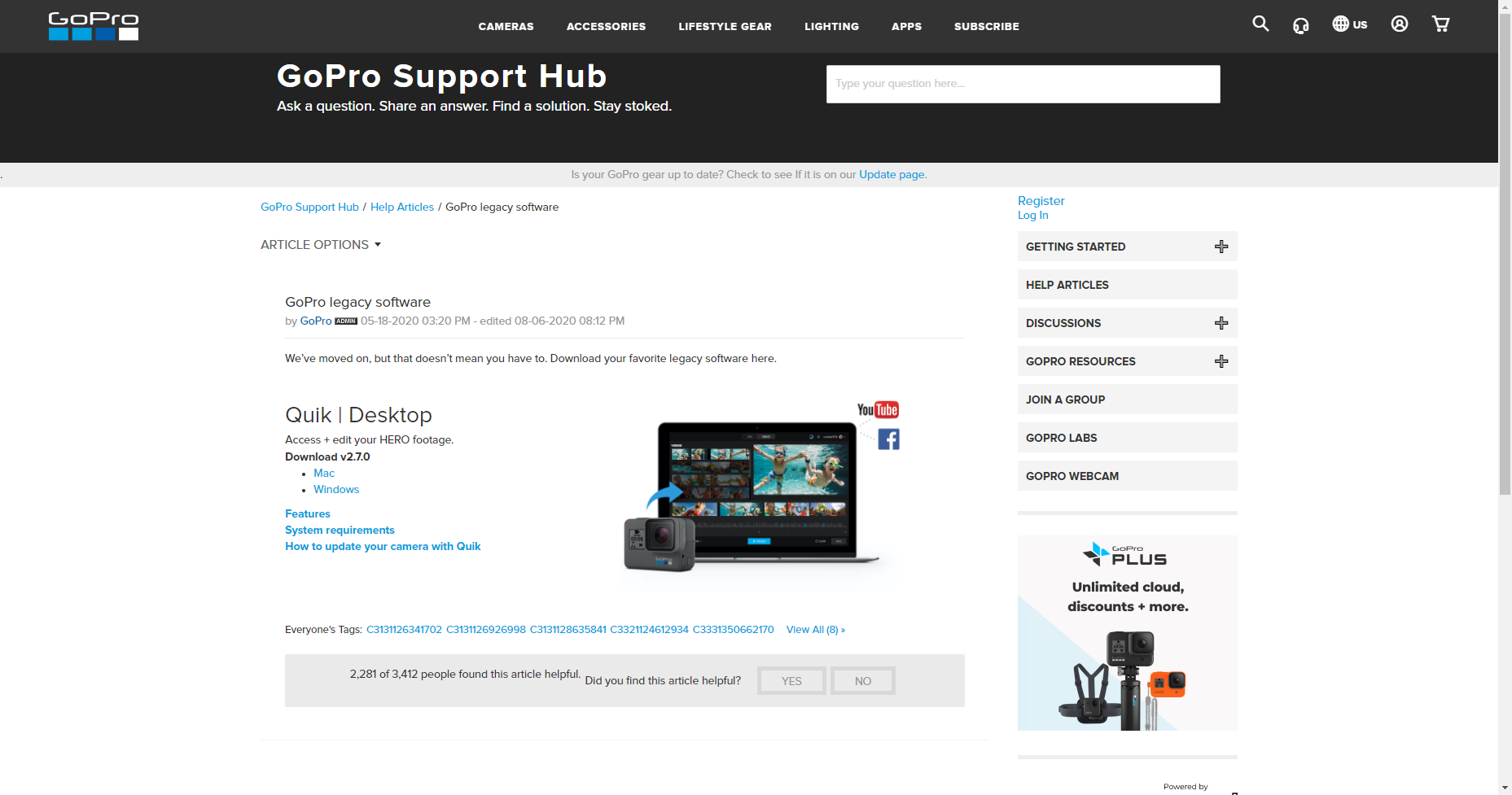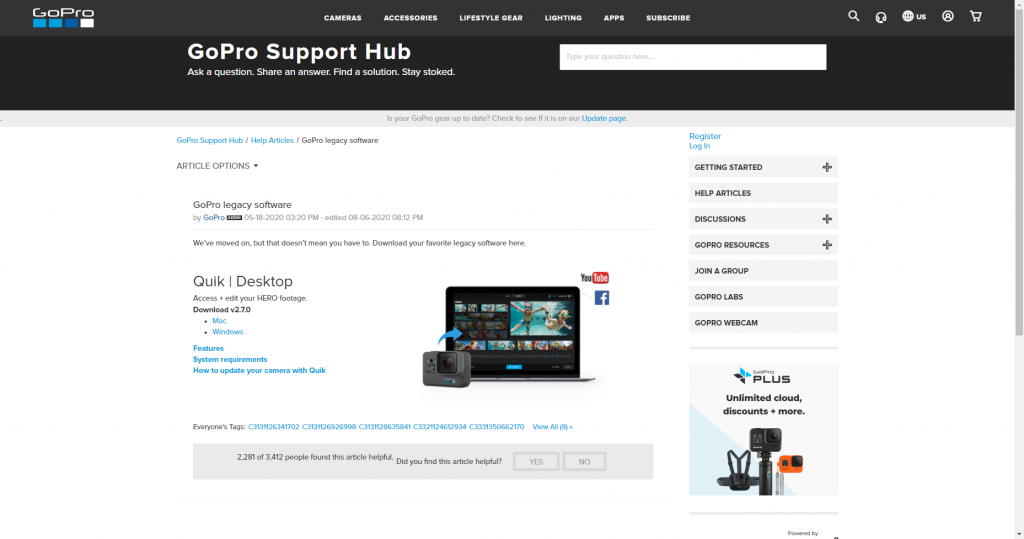 Pricing
Quik is a video editing app created by GoPro. It's since been relegated to legacy status (they no longer maintain it), but it's still quality enough to make it onto our list of the top Instagram video makers. If you have a GoPro, you can use Quik to view and edit those images and videos. But, you can also import videos and images from anywhere. You can edit the content yourself or rely on the app to put the images and videos you've collected together. It offers smooth cuts and transitions and you can add music as well as adjust the speed for fast or slow-motion, add text, emojis, and title slides, and apply filters. Quik includes size formatting for Instagram.
---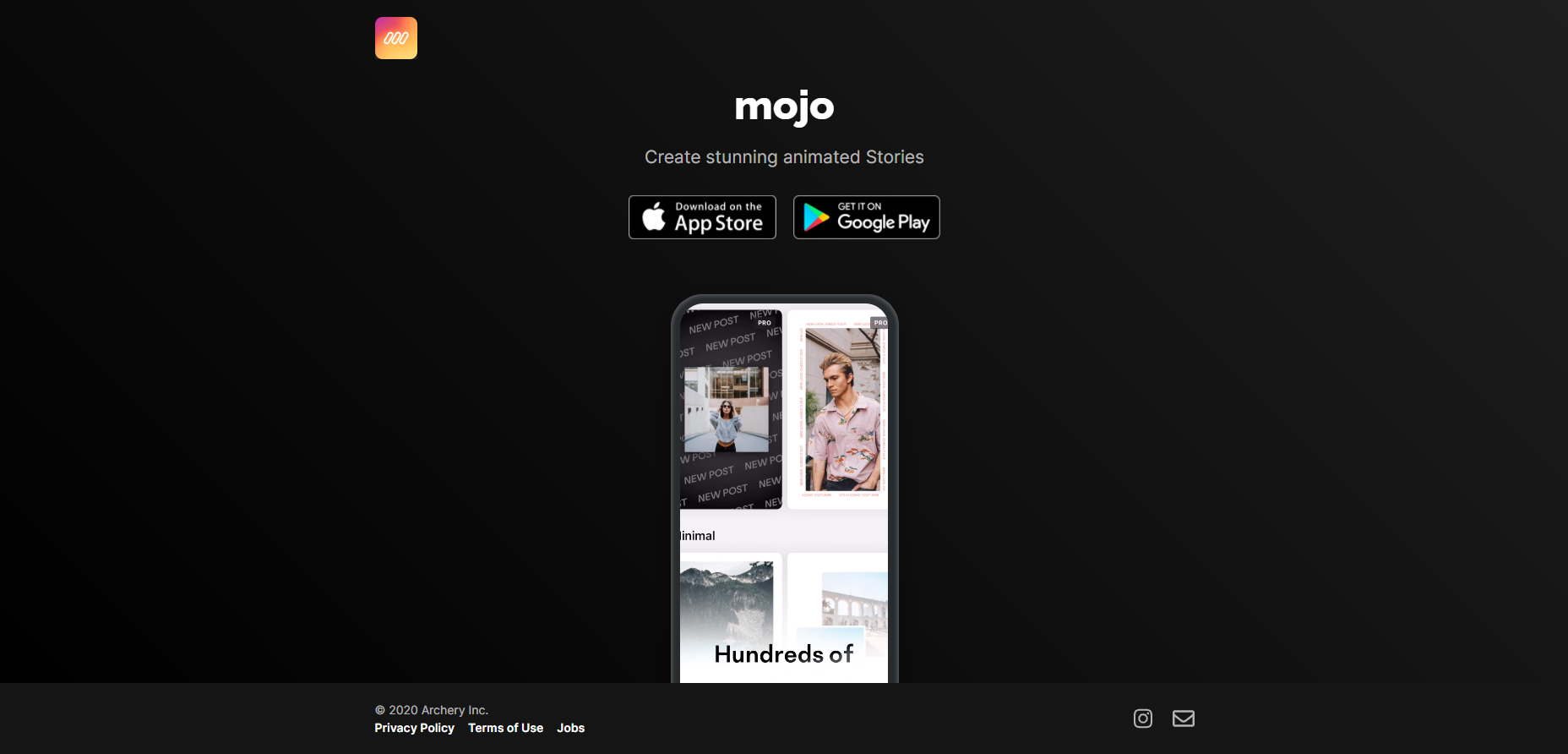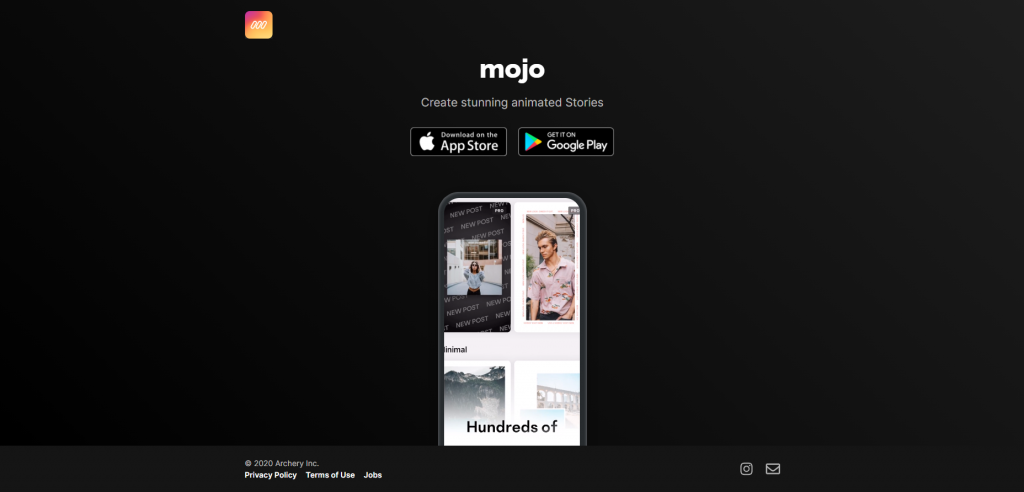 Pricing
Mojo Pro (month): $9.99

Mojo Pro (year): $39.99
Mojo is a free app you can use to choose or customize a template, add your video and image content, then build just the look you want with text, stickers, and more. It includes more than 50 templates and more than 50 text styles to choose from.
---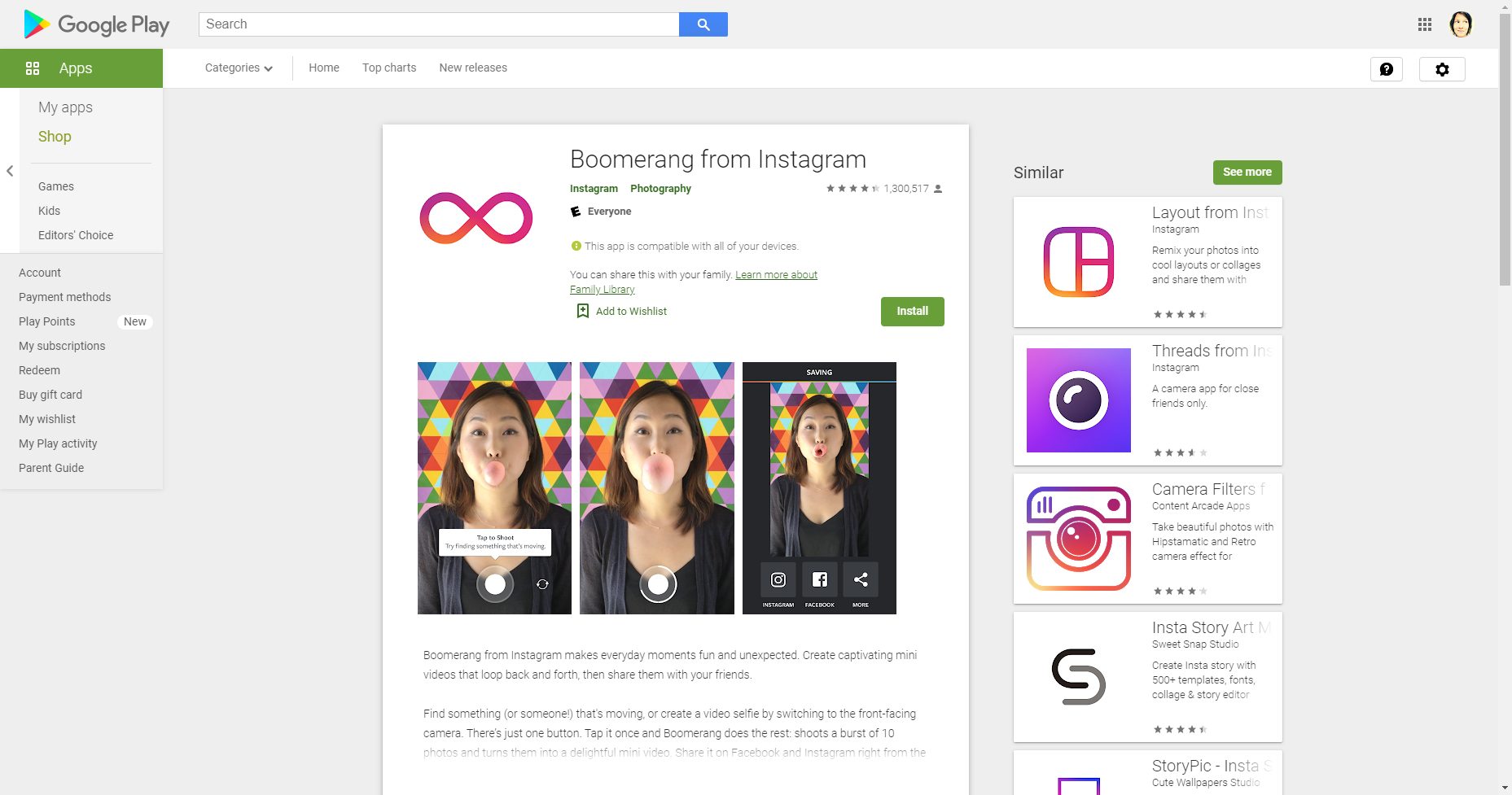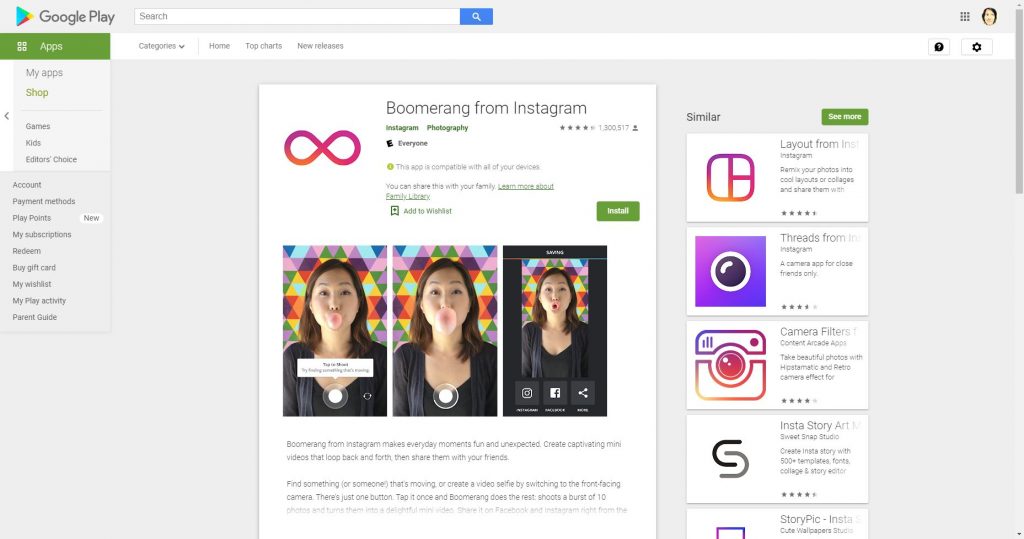 Pricing
Boomerang comes with Instagram but you can also download it as a separate app on iOS and Android. This app makes creating GIFs and short videos easy. Boomerang records in quick bursts of 10 images and puts them together in a looping video. This can bring a fun and engaging element to your daily Instagram content.
---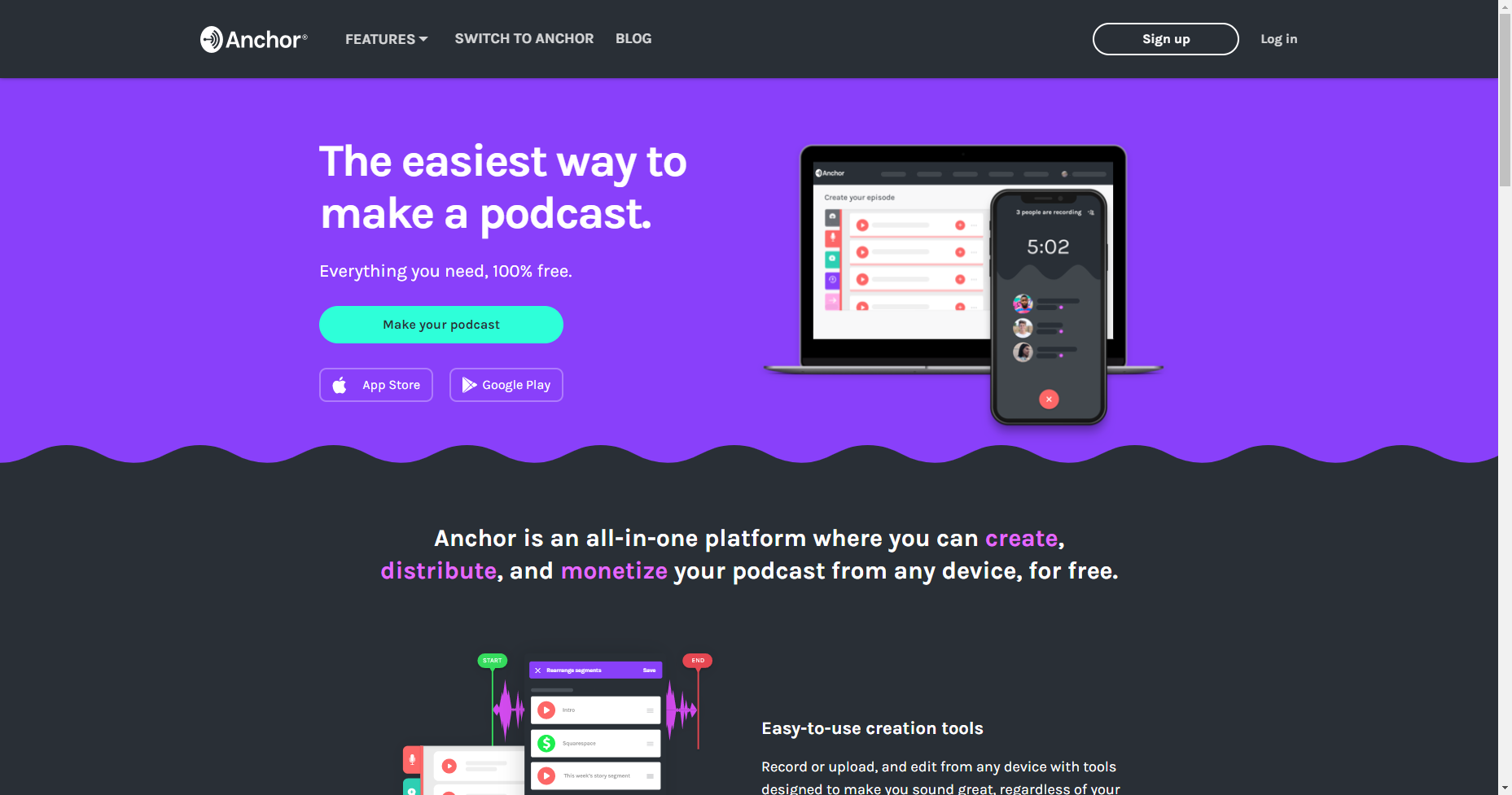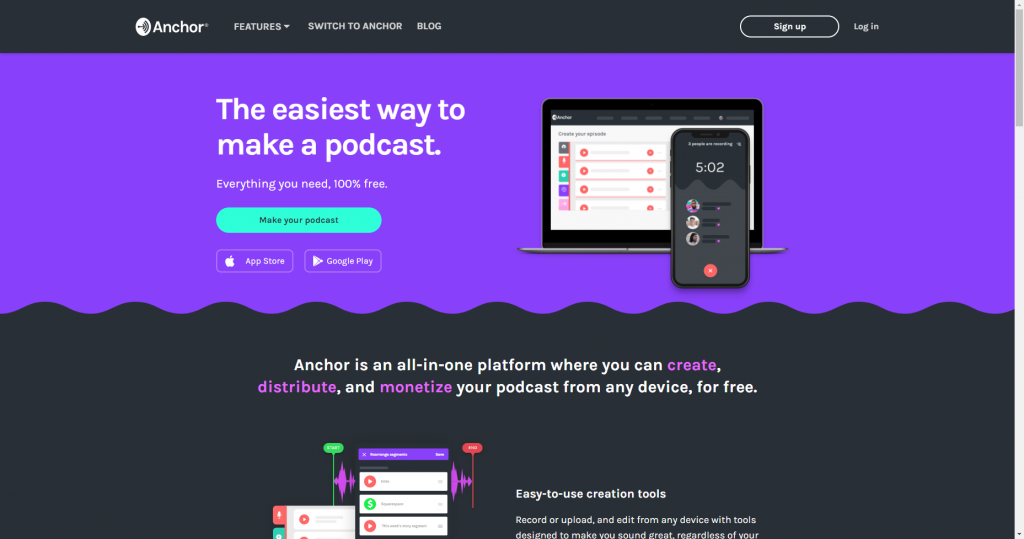 Pricing
Anchor is a podcasting app, it's true. So, you may be wondering how this podcasting app has made it onto our list of the top Instagram video makers. Easy! Anchor not only lets users edit audio files but also to create video files. The app transcribes the content spoken in the audio file and uses the transcription as a video. These videos can then be shared on Instagram. If you're already using podcasts as part of your marketing strategy, you can use Anchor to turn up to two minutes of your audio into a video that will help you increase engagement.
---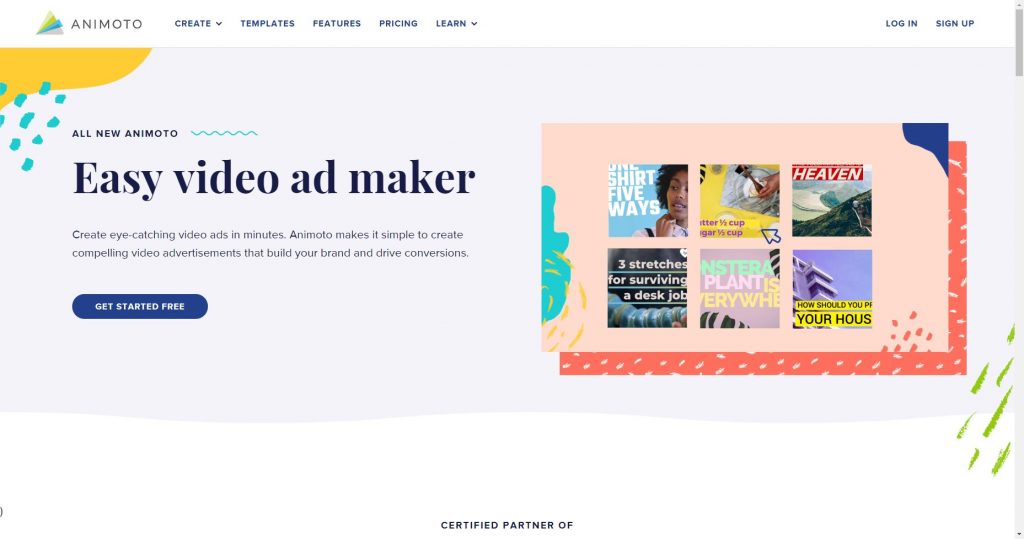 Pricing (paid annually)
Free: Free

Professional: $33/month

Team: $49/month
Animoto is an Instagram video maker that focuses on slideshows. You can choose from more than 100 slideshow styles, upload your video, add music from the song library, include text, and share. For videos up to 10 minutes, the free plan is fine. If you're planning on creating longer videos for IGTV, you'll need to upgrade to the paid plan.
---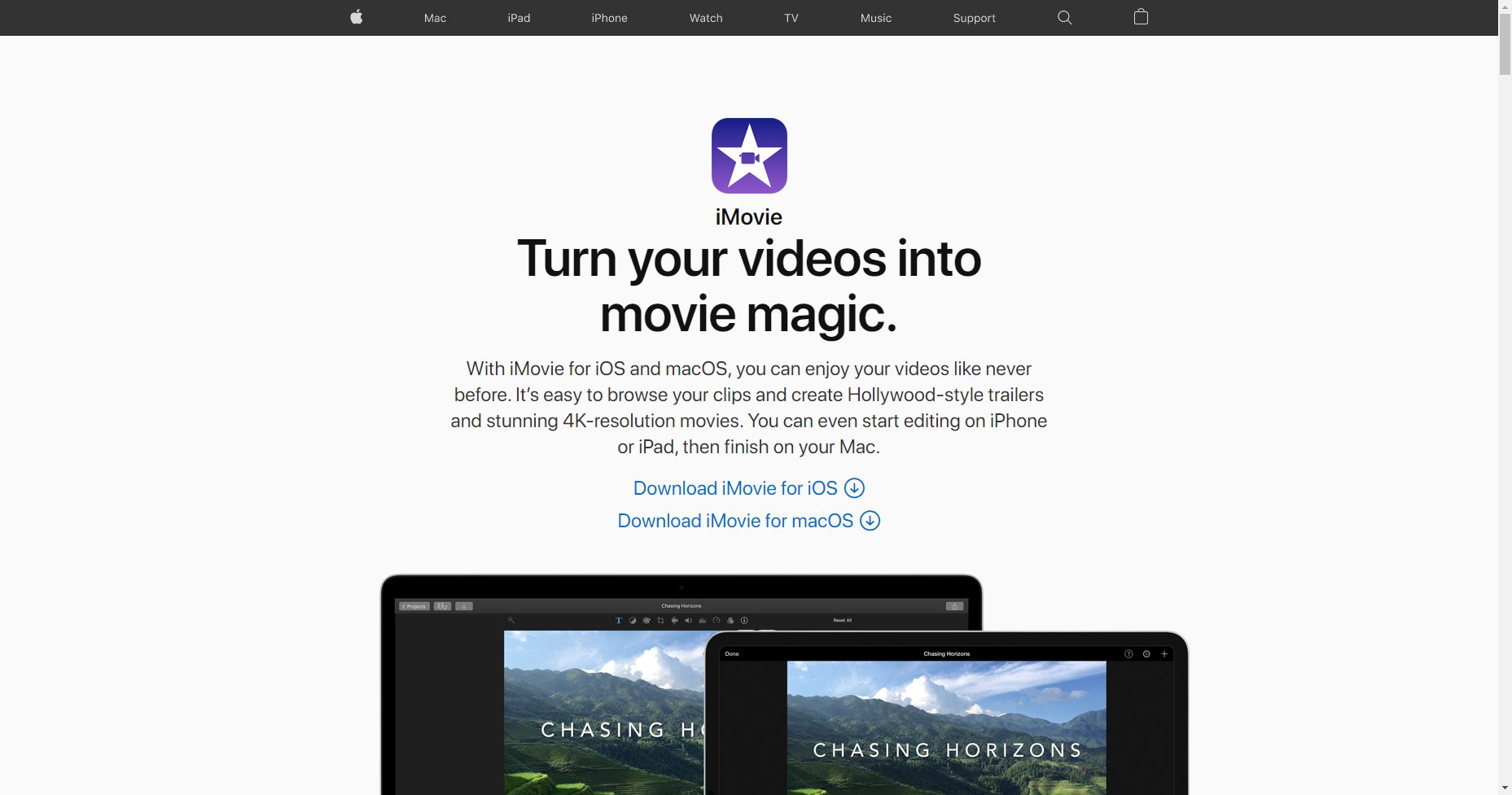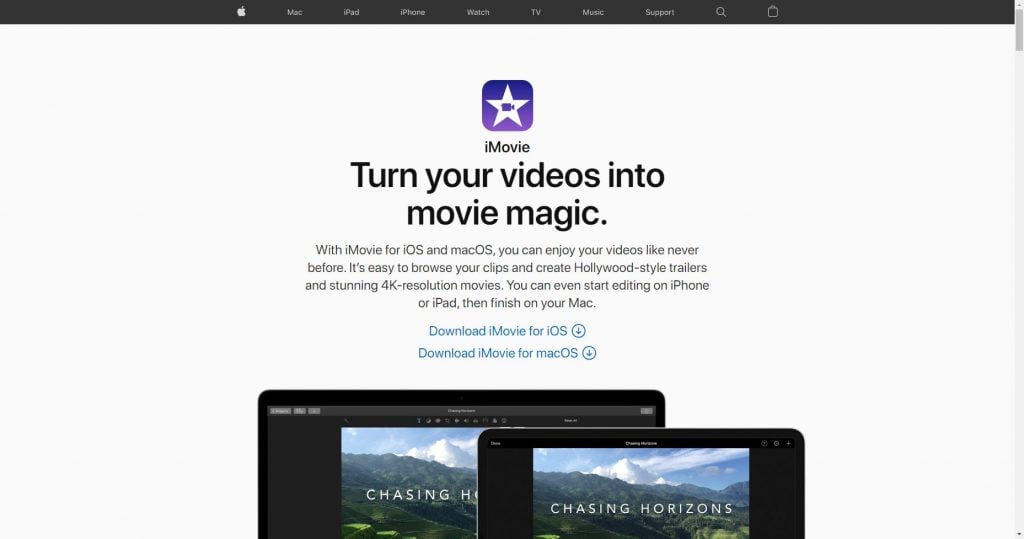 Pricing
iMovie is available for iOS users and is probably one of the easiest Instagram video makers to use. It includes 30+ video filters and 20+ audio filters, matches colors to make your video look consistent, supports HD and 4K video, includes image stabilization, and lets you easily share your content across social media platforms. iMovie has a user-friendly interface that helps you create excellent videos. You can even let iMovie edit your video for you using the "trailer" feature.
---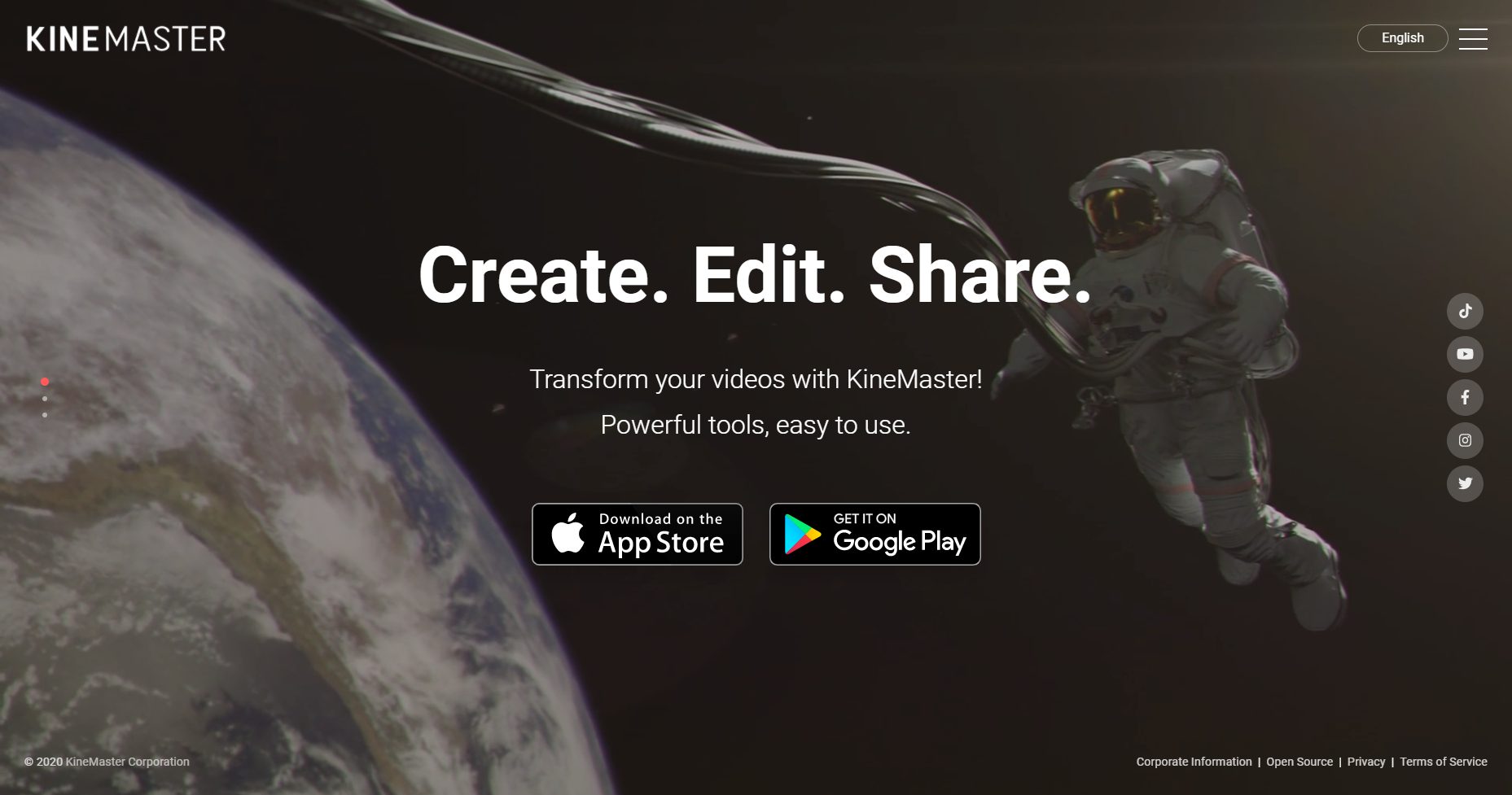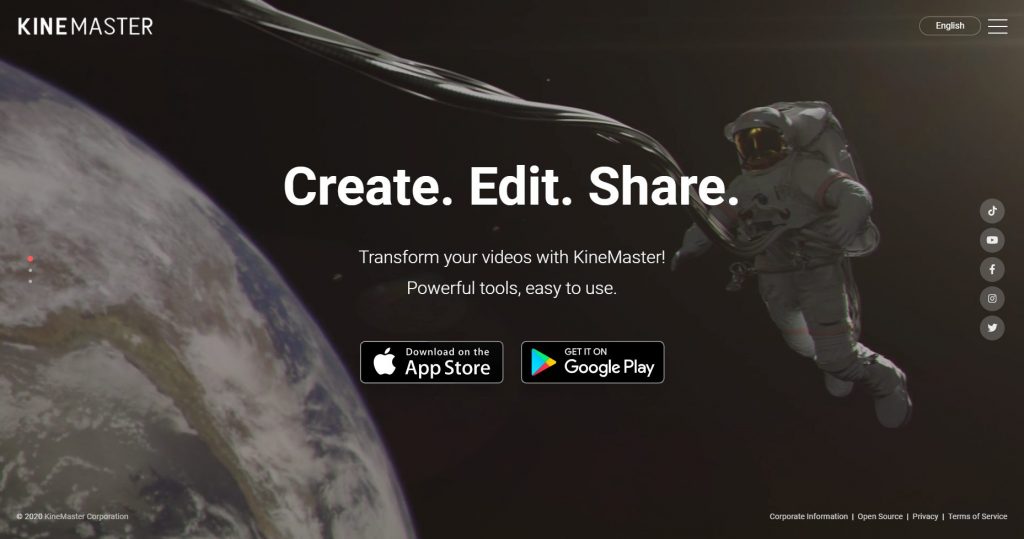 Pricing (free app, in-app purchases)
Premium (Monthly): $3.99

Monthly Subscription: $3.49

Premium (Annual): $22.99

Annual Subscription: $27.99

Templates: $1.99–$2.99
If you're looking for control in your Instagram video maker, KineMaster is here for you. It includes tons of features and editing tools that let you create the exact video you want. KineMaster includes voice-overs, text layers, formatting, speed adjustments, overlay footage, sound effects, color adjustments, transitions, special effects, and more.
---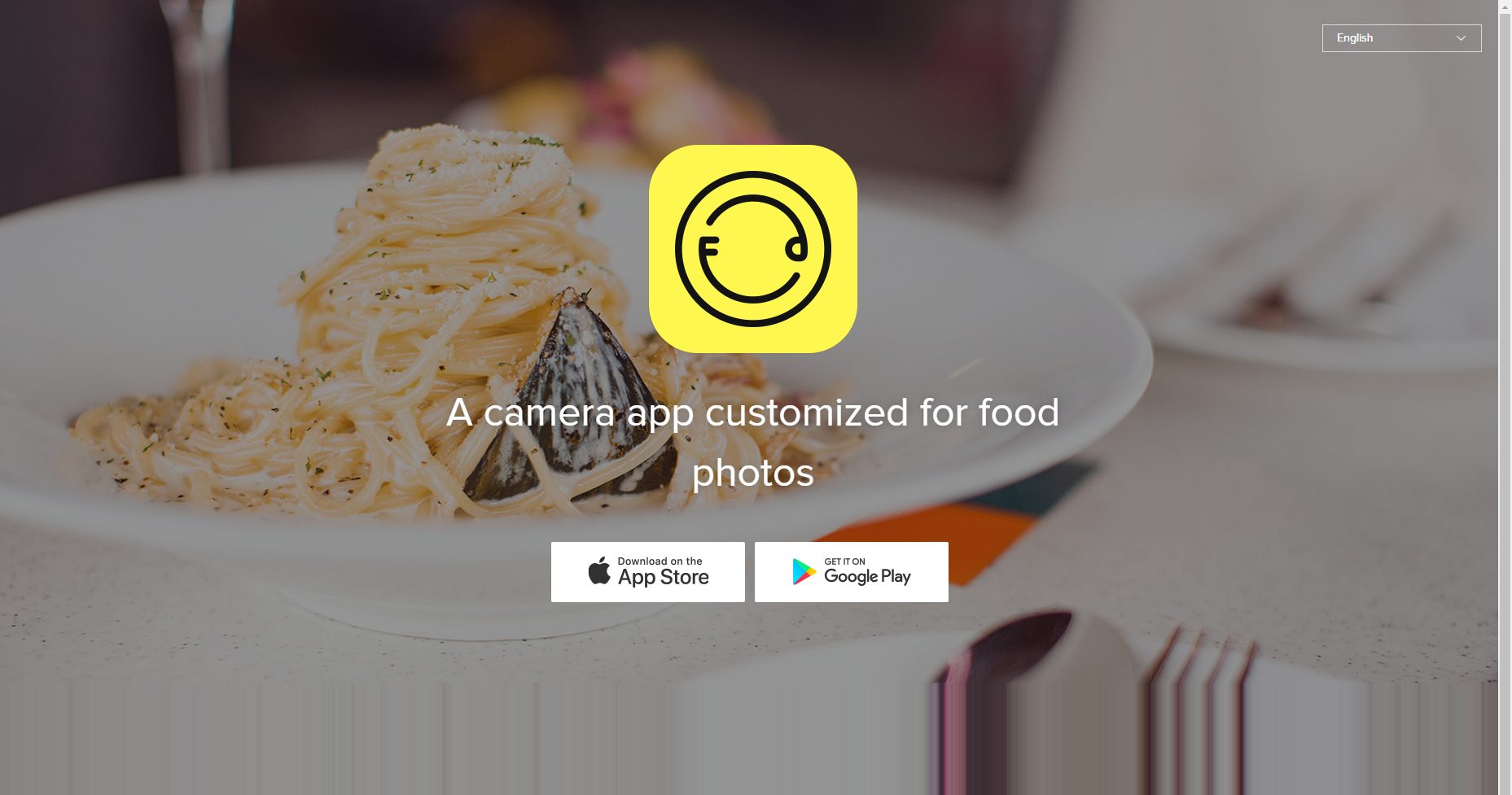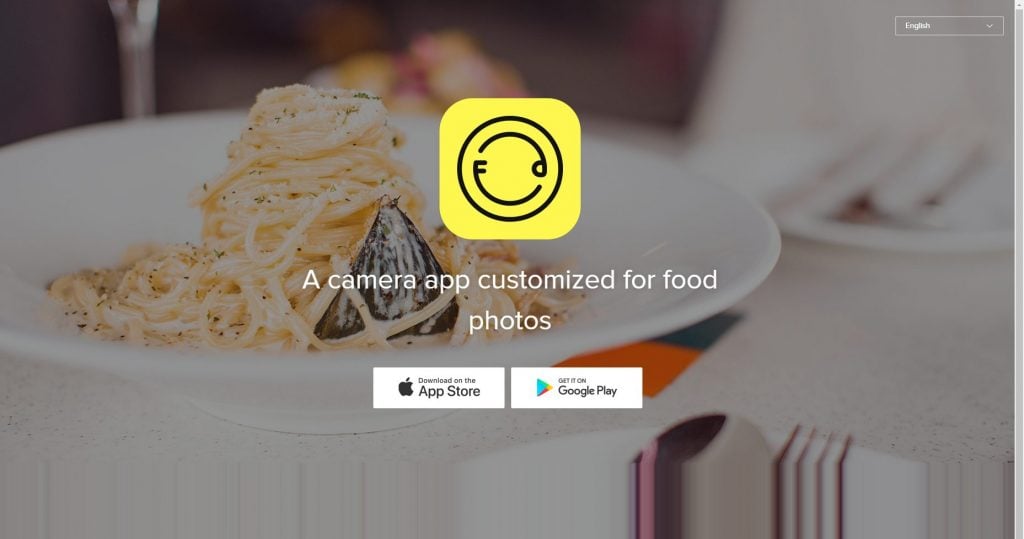 Pricing
Foodie is geared toward images but does let users create videos of up to 60 seconds, landing it a spot on our list of top Instagram video makers. As the name suggests, Foodie is an app that was created with foodie Instagram influencers in mind. What that means, though, is that the app creates stunning videos and images that make just about anything look good. It includes 26+ filters and an array of video editing tools.
---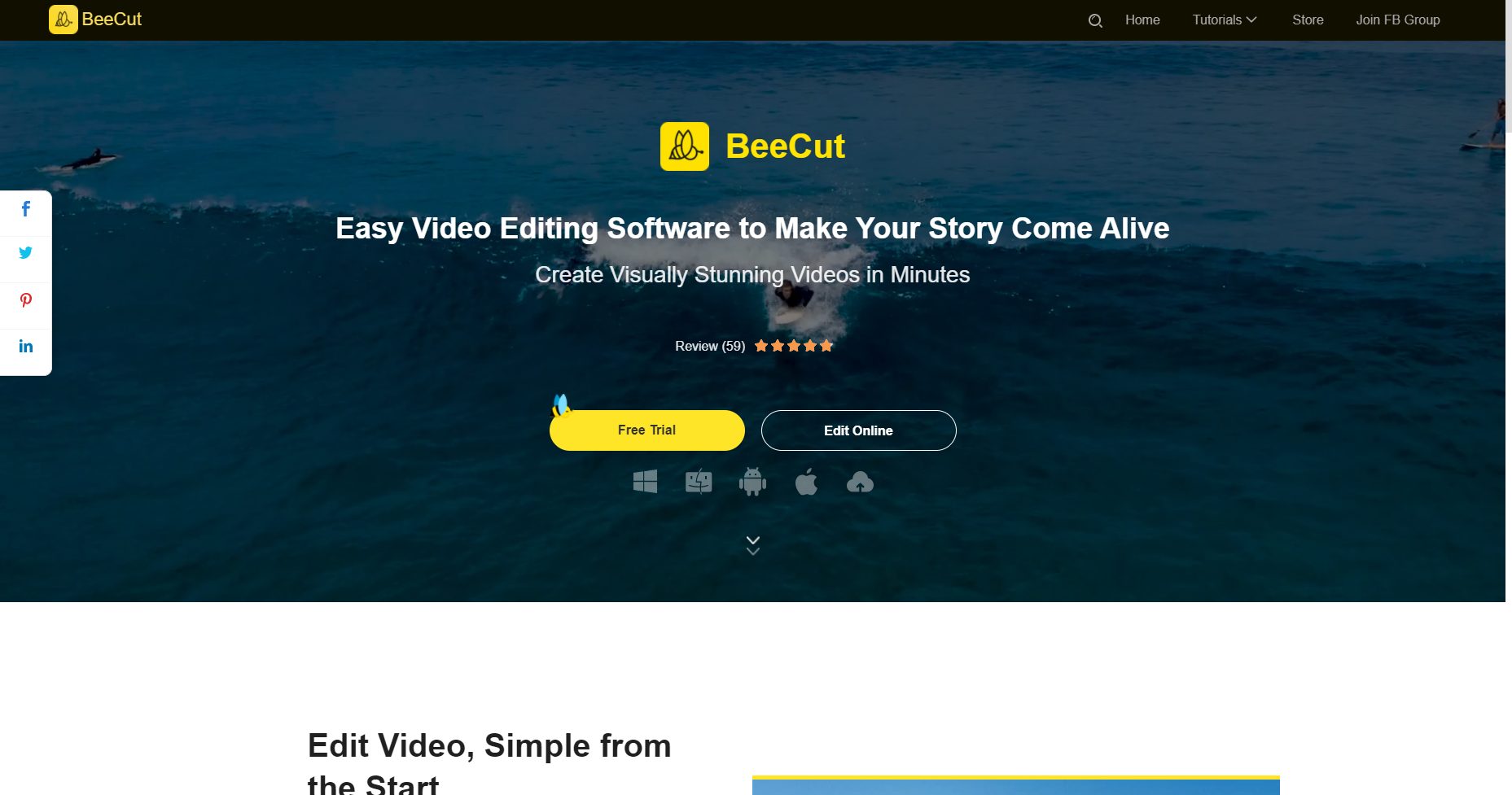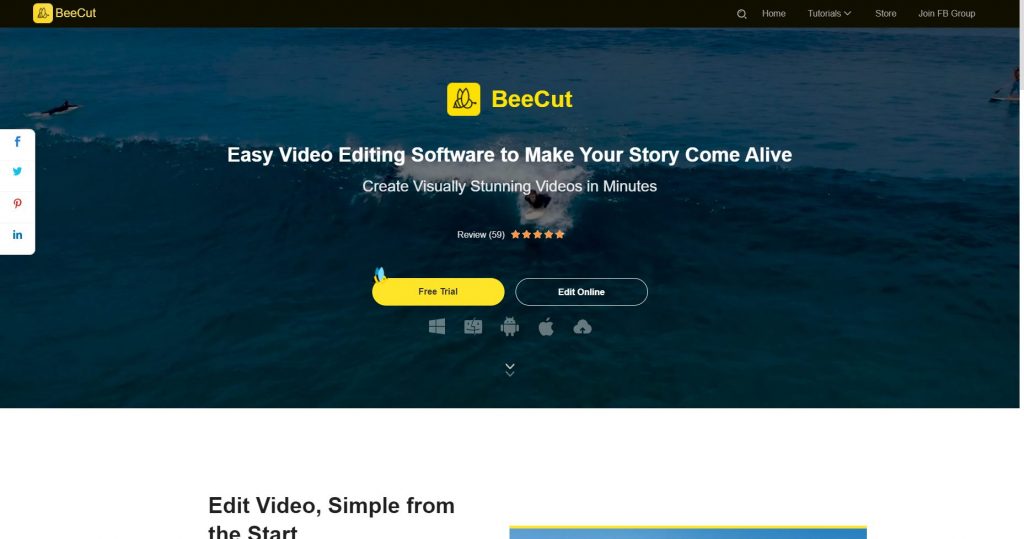 Pricing
Individual Monthly: $19.95

Individual Annual: $39.95

Individual Lifetime: $69.95

Business Annual: $79.95

Business Lifetime: $159.90
BeeCut is a great video editing software for beginners who want to create gorgeous Instagram videos that their followers will appreciate. With BeeCut, you can cut and rotate videos, add filters, create slideshows, and more.
---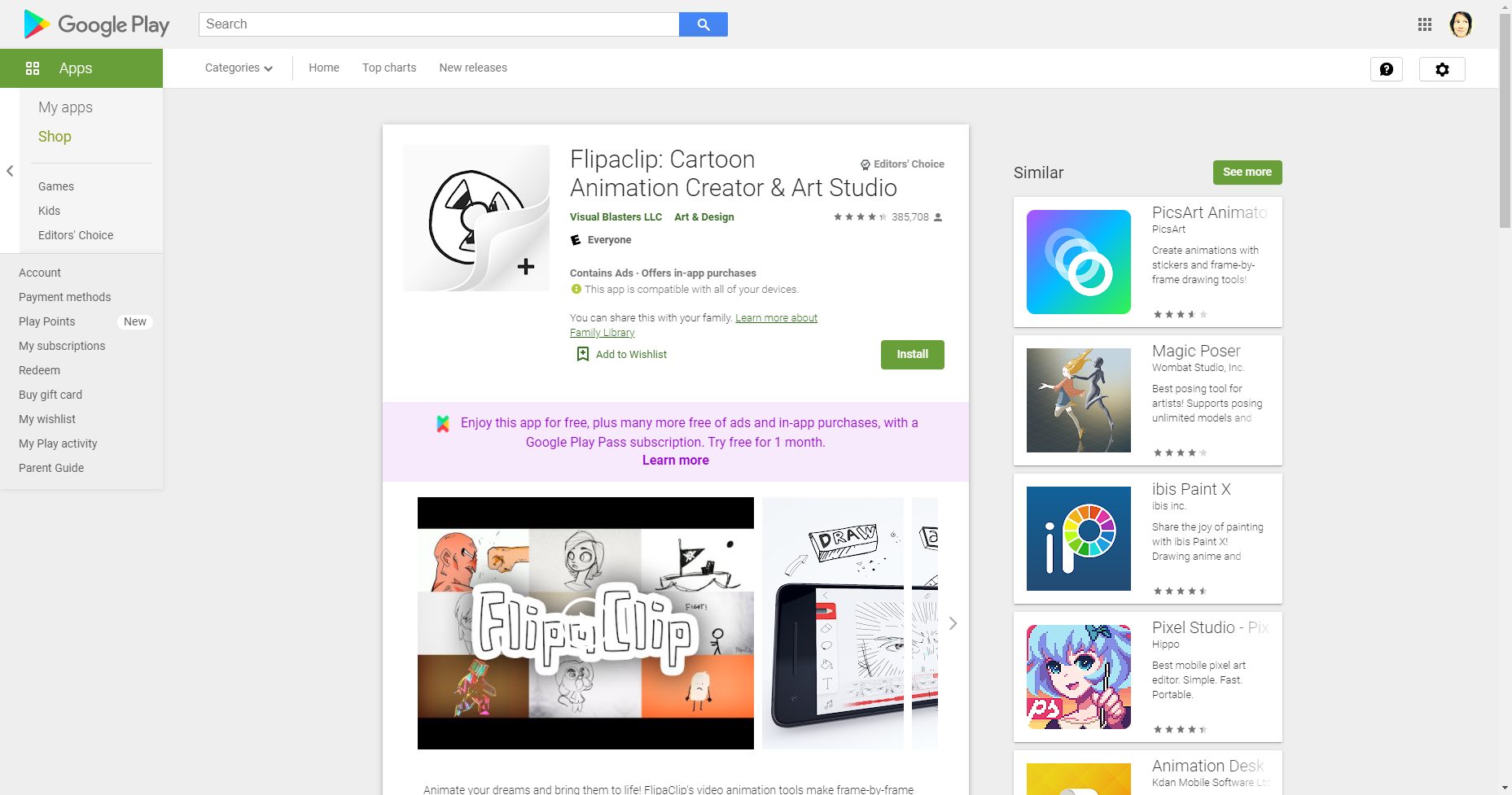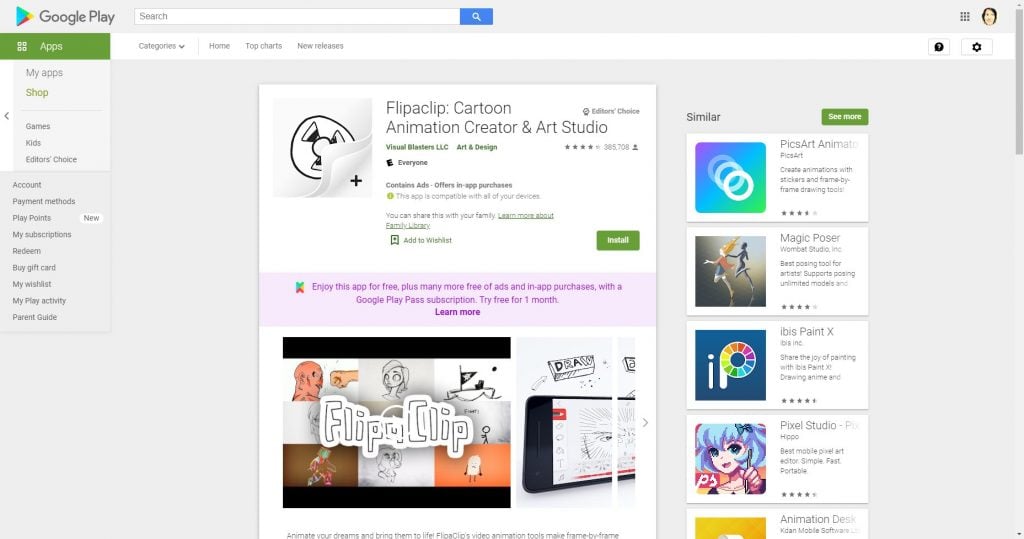 Pricing
Premium Feature Bundle: $6.99

A La Carte Features: $0.99–$2.99
FlipaClip lets the non-professional animators among us create animated videos for Instagram. You can draw designs, add audio, and customize your animation with filters. If you want, you can even use photos and videos as backgrounds for your animated creations.
---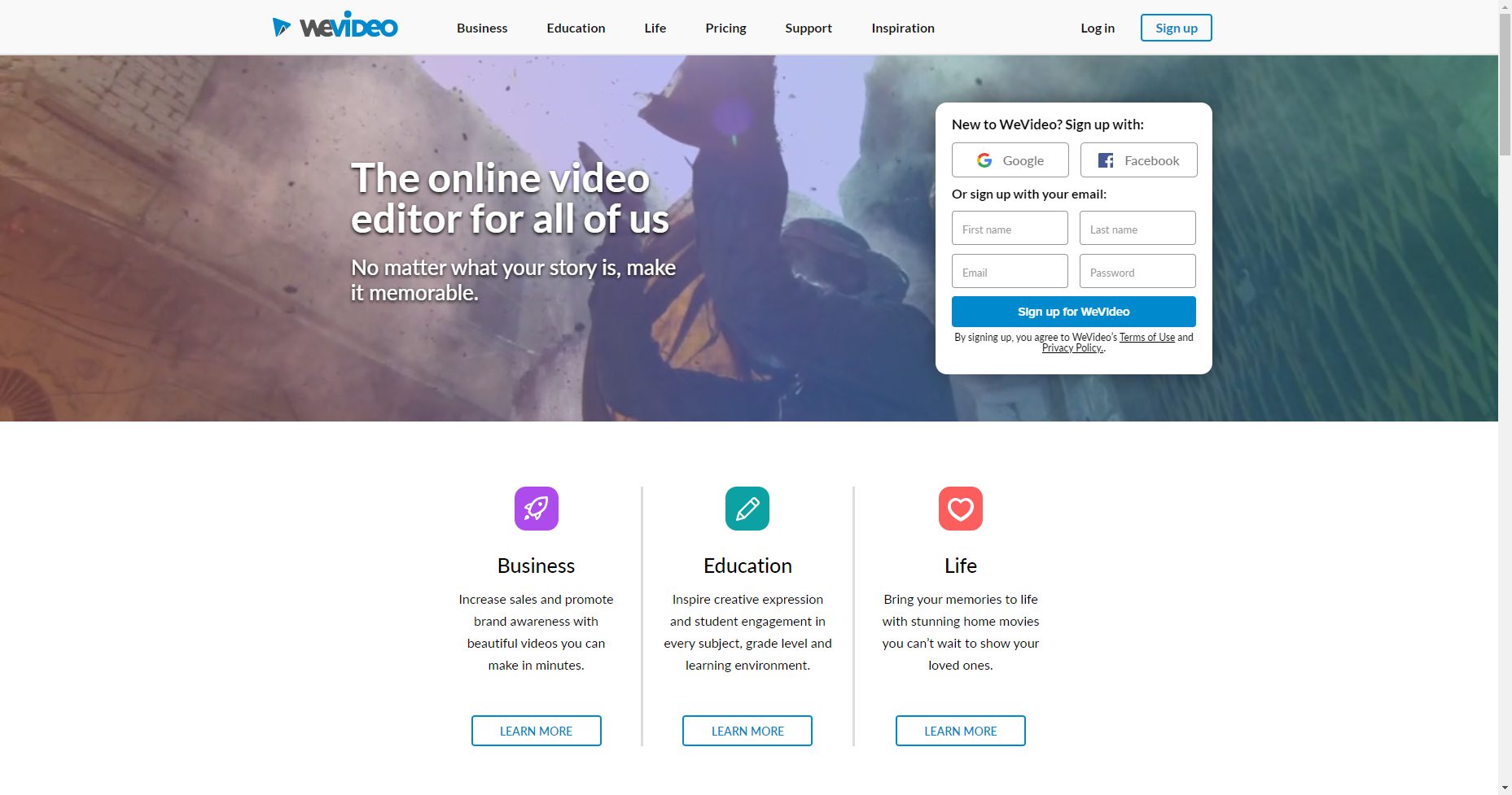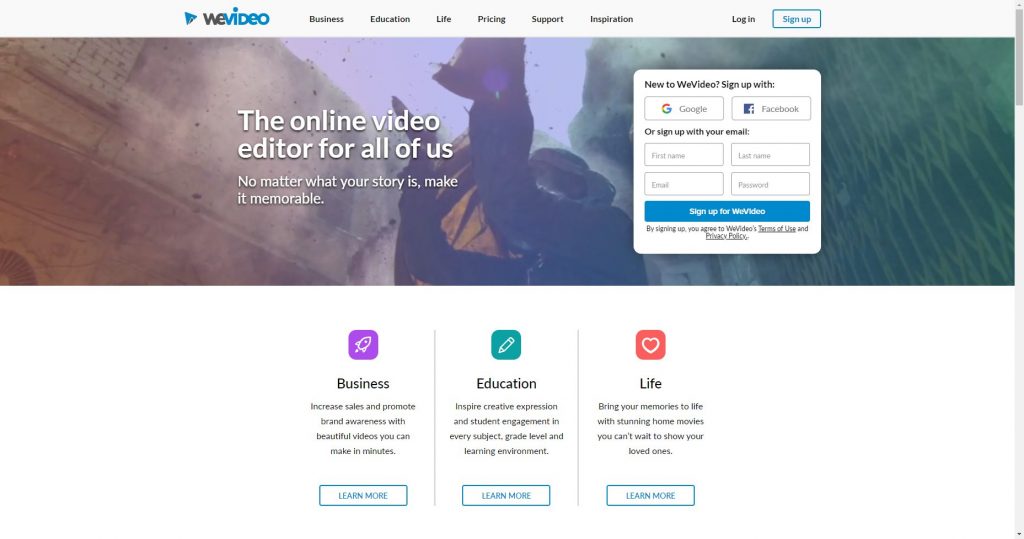 Pricing (paid annually)
Free: Free

Power: $4.99/month

Unlimited: $7.99/month

Professional: $17.99/month

Business: $29.99/month
WeVideo is another of our favorite Instagram video makers. It's cloud-based so accessible anytime, anywhere. WeVideo lets users create square and vertical videos, add motion and seasonal titles, use green screen technology, add voice-overs, change video speed, and a lot more.
---
Wrapping Up
Finding the best Instagram video maker for you and your brand depends on several factors including experience level, needs and goals, and budget. Any of the top Instagram video makers include on this list will help you create engaging Instagram content to meet the needs of your brand.