Looking for an Instagram video size guide? This one includes all you need to know. We'll cover Instagram video dimensions, aspect ratios, and maximum file size. We'll also look at Reels, Instagram Stories, IGTV videos, video format specs, and why you must consider the alignment of video elements to produce professional Instagram content. This Instagram video sizes guide would not be complete without introducing tools for creating and editing Instagram videos and this blog post includes a collection of 6 free and premium apps you can use to create amazing content.
---
The Complete Instagram Video Size Guide for 2022 (+6 Video Tools to Try):
---
Instagram Video Size Requirements and Why They Matter
Like all social media platforms, Instagram videos have basic requirements. These are to ensure that videos uploaded to the platform appear as high-quality and professional as possible. Instagram's video size requirements include more than just dimensions. They cover aspect ratios (more on this below), and maximum file size (more on this later).
While it may feel like overkill to know all of these details, it's well worth the effort and time to stick to these requirements. Doing so will make your content more appealing -- something that matters to Instagrammers. Instagrammers, like social media users on all other platforms, are picky. If your Instagram videos don't look attractive or seem in any way undesirable, you're likely to lose a viewer in seconds.
What should you know to create videos that look great and meet Instagram's video size requirements? Let's start with aspect ratio.
---
What is Aspect Ratio and Why Does it Matter?
Aspect ratio is a metric. It relates to the size of a video or image on a screen as a ratio. Aspect ratios are communicated as width and height numbers. For example, an aspect ratio of 1:1 is used to describe a square. The vertical aspect ration and the horizontal aspect ratio are identical. The first number of an aspect ratio is the width, while the second number describes the height.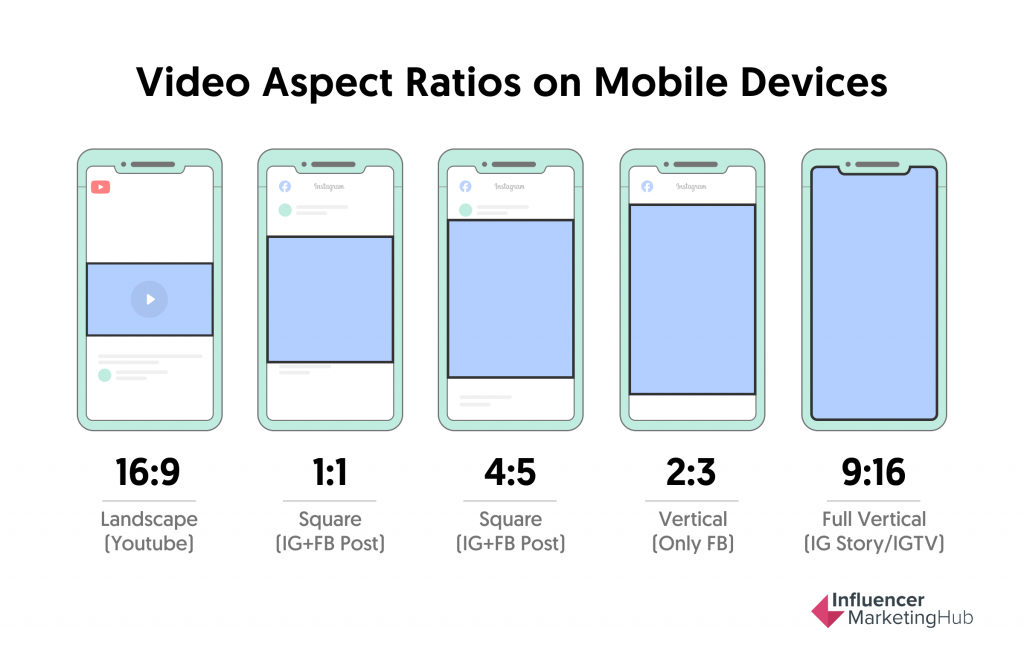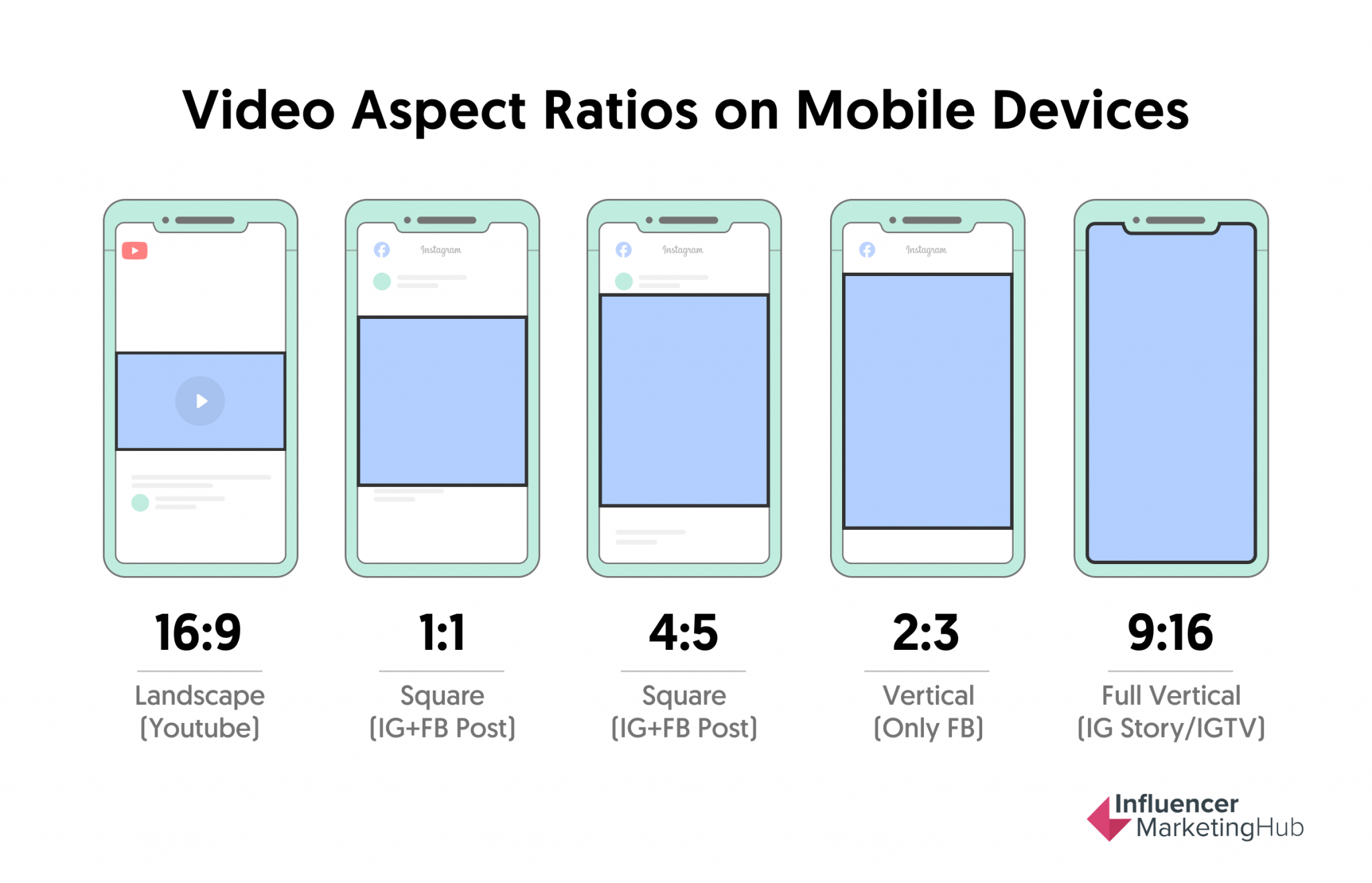 ---
Making Your Content Fit
There's a good chance you've seen videos with content that seems cut-off on the edges of your screen. This happens when creators don't use the right aspect ratios, but also let important elements (think text, stickers, etc.) in their Instagram videos play a less important role. This is more common when videos are created using third-party apps on a personal computer. To correct this in your videos, align elements towards the center of your screen. Instagram, like other social media platforms, also crops content to try and optimize it as much as possible.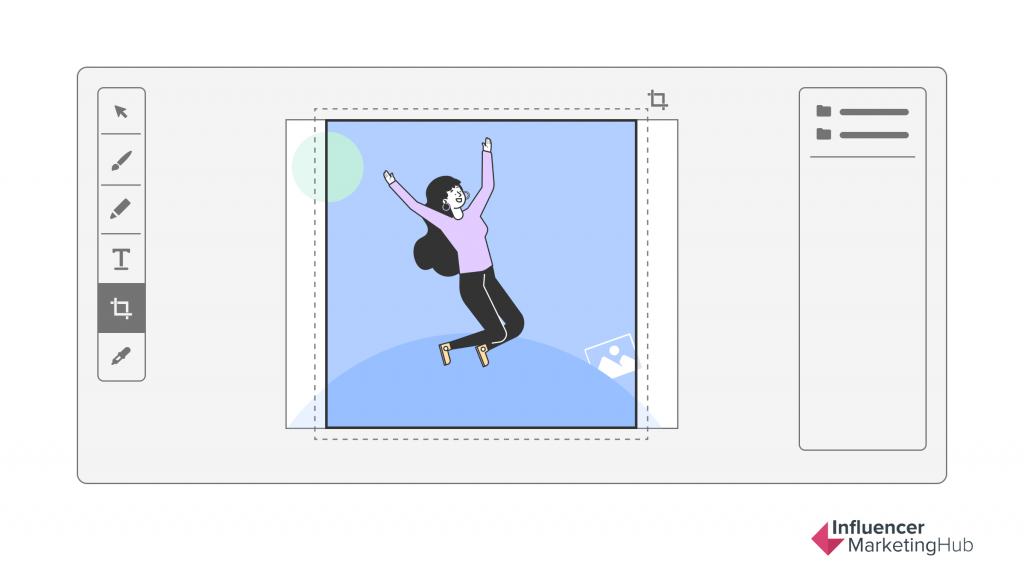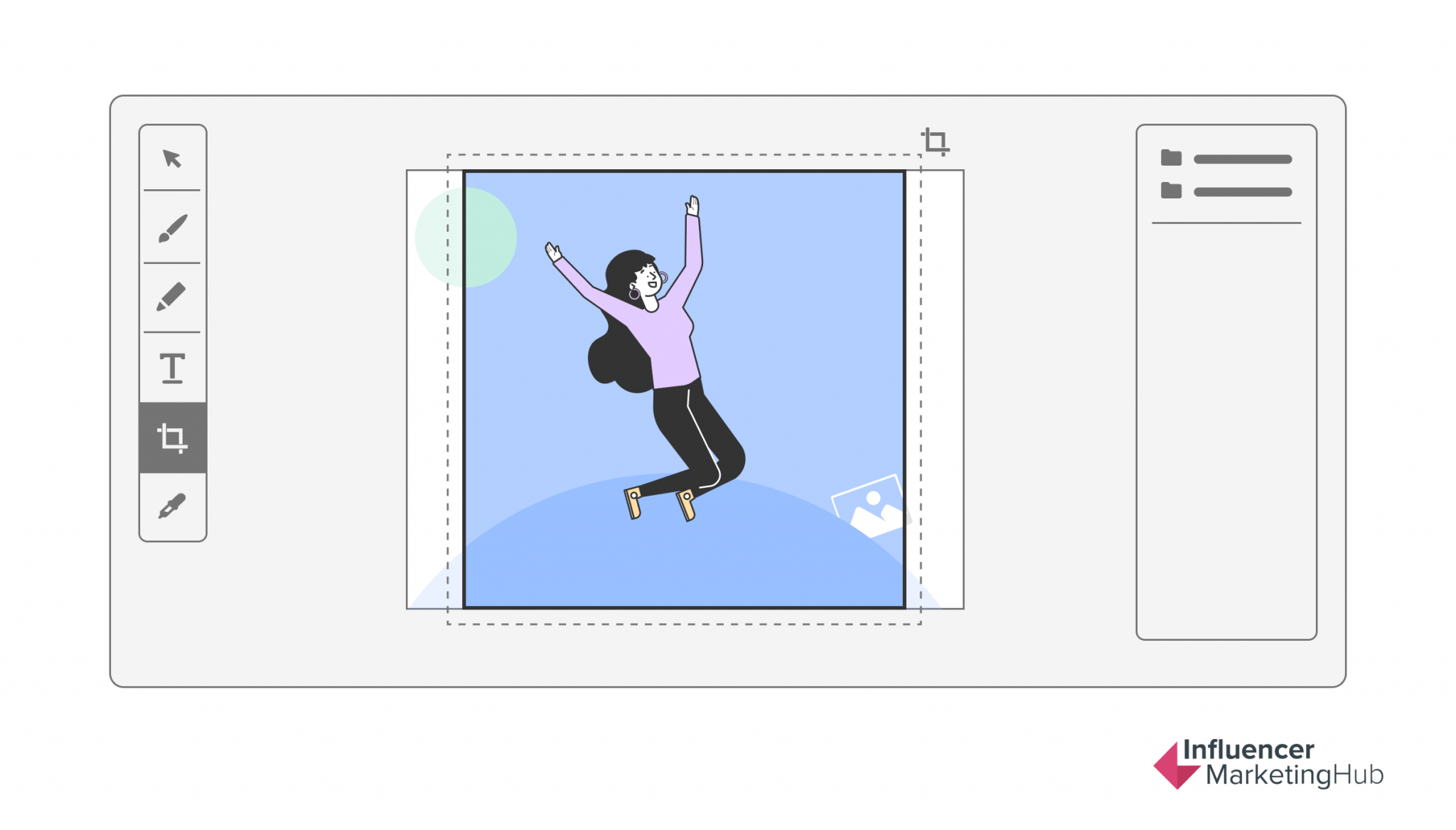 ---
Instagram Feed Video Size
The most common form of video you may be used to seeing is Instagram's Feed videos. These appear in your feed as 15-second to 1-minute long videos. For these videos, we recommend using an aspect ratio of 9:16 with dimensions 1080px wide by 1920px tall and 1.91:1 aspect ratio with dimensions 1080px wide by 608px tall.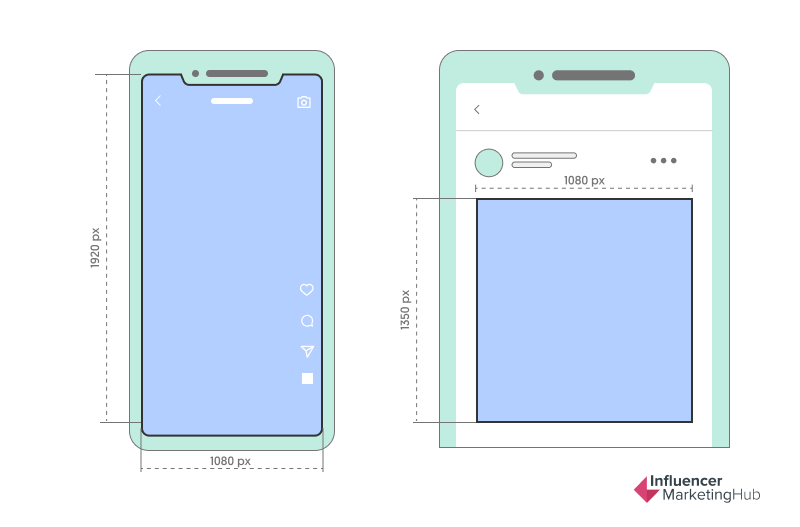 ---
Instagram Carousel Video Ads
Instagram Carousel video ads are designed to deliver greater engagement. The ability to scroll to the left and enjoy video content makes them generate longer watchtime. Recommended dimensions are 1080px wide by 1350px tall with an aspect ratio of 1:1.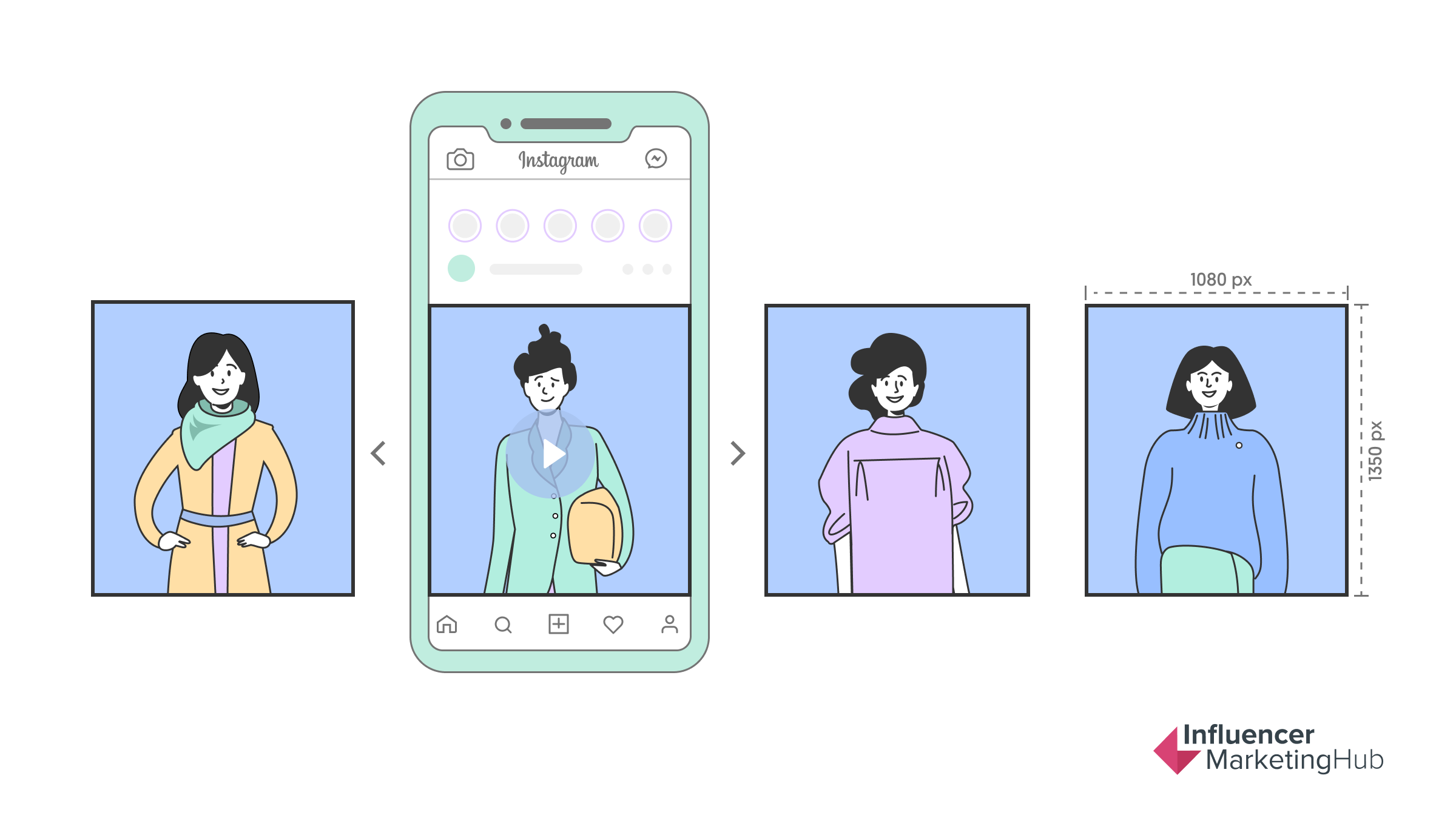 ---
Instagram Stories
Instagram Stories have been around since October 2010. It's fair to say they are a staple for Instagram followers. They offer quick, engaging, and fun interactive experiences in short clips. The size for Stories use 1080px wide by 1920px tall size dimensions. The best Instagram Story aspect ratio is 9:16. Like Instagram Feed videos, Stories are 15-second to 1-minute long videos.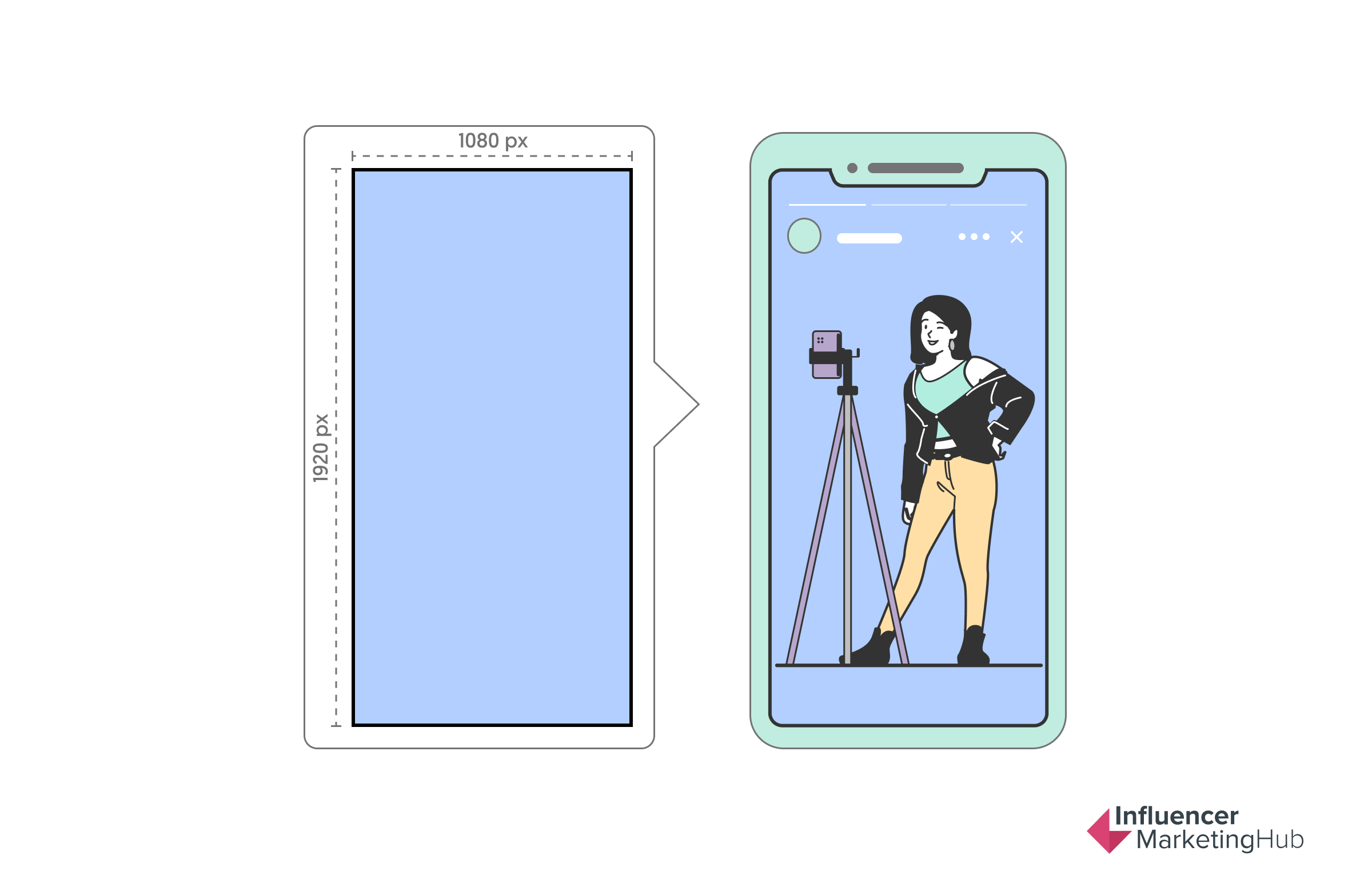 ---
Why Use Dimensions Larger Than Your Smartphone Screen?
Video, like all other image-based content, can be distorted. This leads to poor viewer experiences. The larger your video dimensions, the better the quality of your video. While both will be viewable on your PC and mobile devices, the viewing experience of a landscape video on a smartphone is far less appealing than a portrait video. Portrait videos are better known as vertical videos. And since their release with IGTV, they have become a favorite because they use more screen real-estate, making it easier to watch content. This is why selecting the right aspect ratio matters.
---
Instagram IGTV Video Size
IGTV was launched in 2018 and has been hit ever since. It's a standalone video app available for Android and iOS smartphones. It was designed to give users a more immersive experience, offering longer videos compared to typical Instagram feeds. As a standalone app, IGTV still offers basic functionality also available within the Instagram app and website. IGTV videos last from 3 seconds to 10 minutes (60 minutes for selected accounts).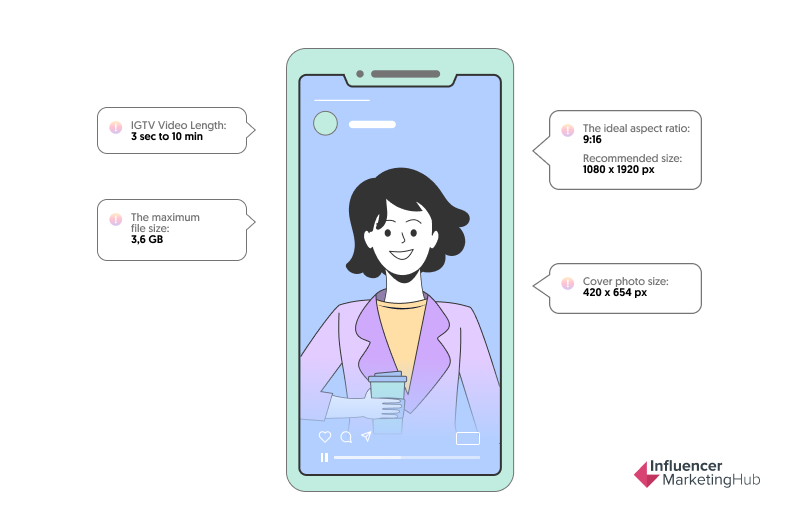 While Instagram videos can be viewed on any device. Videos created on your smartphone or tablet using Instagram will benefit from the app's built-in setting. But if you're not using the app and want to produce a video using third-party apps (more on this below), the ideal aspect ratio is 9:16. When it comes to the dimensions of your video, we recommend 1080px by 1920px.
IGTV videos that are 10 minutes or less cannot exceed 650MB in size. The maximum file size for videos as long as 60 minutes is capped at 3.6GB. While cover photos are not required, they can help attract more viewers. The recommended cover photo size is 420px by 654px (1:1.55 aspect ratio).
---
Instagram Reels Video Size
Instagram Reels was launched in August 2020. If you're an avid social media video user, you remember that when Reels were first introduced, the recording limit was 15 seconds. That's because Instagram introduced Reels as a competitive feature to TikTok. But Reels have been growing in popularity, so as of 2022, we are able to share Instagram Reels up to 90 seconds long.
Reels allows you to create multi-clip videos. Like TikTok, your videos can include audio, effects, and a set of additional creative tools. Reels also come with the ability to be shared with your followers in feeds, or the public through the Explore feature. Reels videos share the same dimensions and aspect ratio as IG Story. The 9:16 aspect ratio and 1080px by 1920px size allow you to get the fullscreen effect, making your 90-second clips as engaging as possible.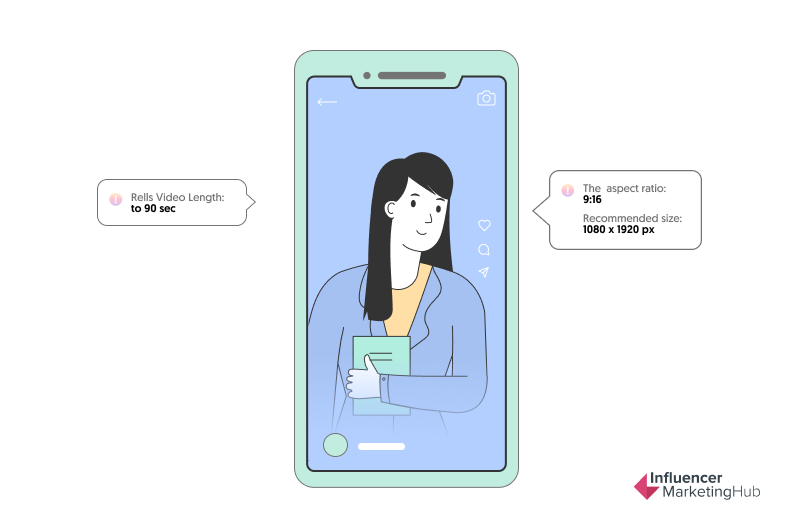 ---
Video Formats for Instagram
To create the best possible Instagram videos, here are video format technical specs that will ensure yours are always high-quality videos. Note: width and height values below are minimum requirements.
File type: MP4 or MOV

H.264 codec

AAC audio

3500 kbps bitrate

File size is generally capped at 3.6GB

Frame rate of 30 fps (frames per second)

Video can be a maximum of 60 minutes

Maximum video width is 1080px wide

Best video height is 920 pixels tall
The video specs above will help you produce videos that Instagram will have no problem accepting. Next, let's look at tools to help you create videos.
---
6 Tools for Creating and Editing Instagram Videos
Creating amazing Instagram videos is easier than you think, but you'll need the right tools. Here's a collection of free and premium video editing software to try.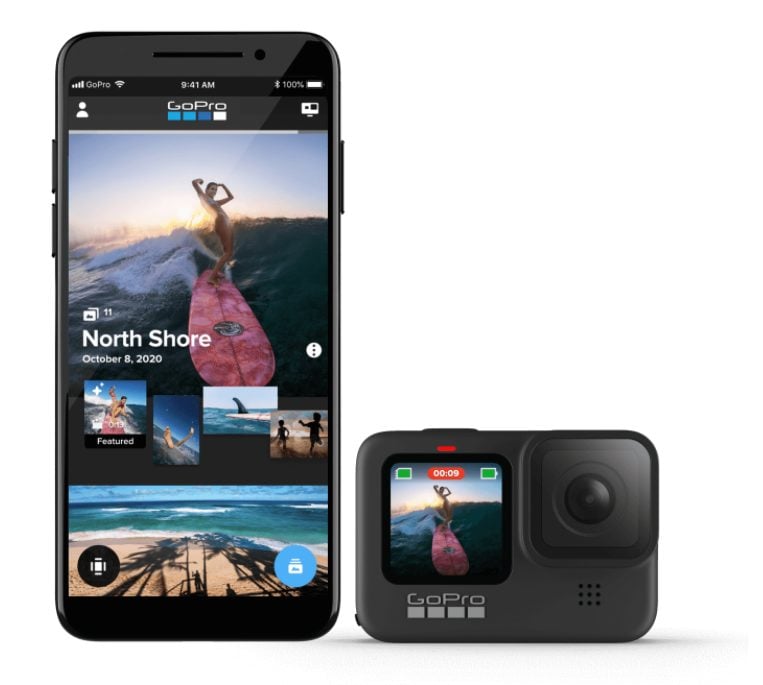 Quik was built by GoPro. Originally created for GoPro users as an on-the-go editing tool, it can also be used to edit videos and images captured on other devices.
Quik features include:
Import up to 500 items at a time

Import MOV, MP4, and H264 file formats

Add text and music

Play footage in fast or slow-motion

Add text overlays, emojis, and title slides

Choose video duration based on the social media platform you're posting to

Find the best filter from a large collection

Includes size formatting for Instagram
Plans
Free.
---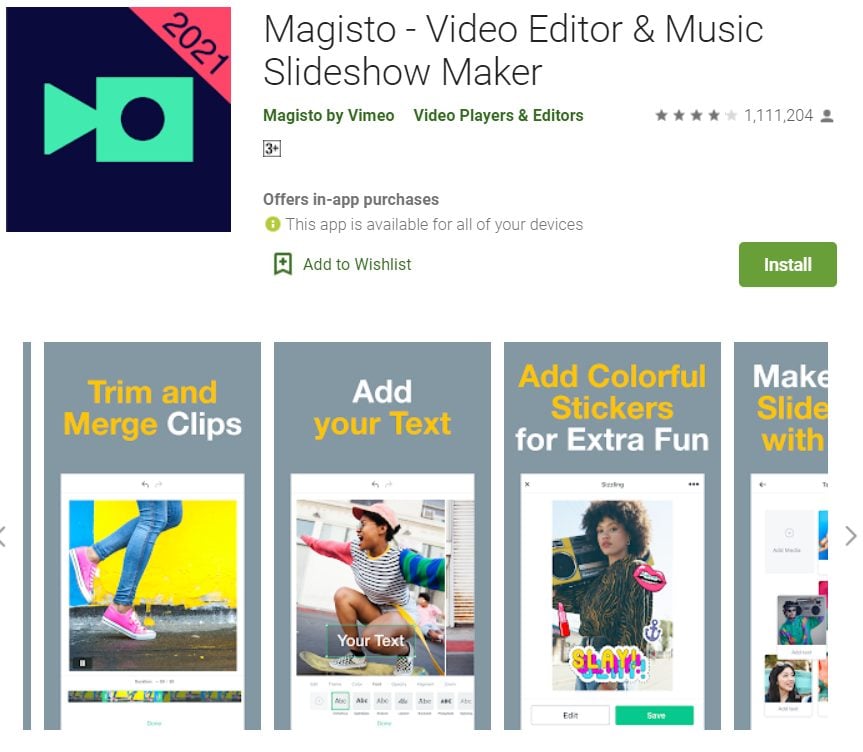 Magisto is an Instagram video editing tool. It's powered by AI. Magisto's AI can create videos based on sound and facial recognition, landscapes, and action sequences. The AI was introduced to help creators streamline the creation of videos that trigger emotional responses from viewers.
Magisto's features include:
Access to a media library of content

Animation

A drag and drop builder

Adjusts speed for slow and fast-motion

Use custom branding

HD resolution support

A large variety of filters

Analytics and privacy options
Plans:
Premium: $4.99/month

Professional: $9.99/month

Business: $34.99/month
---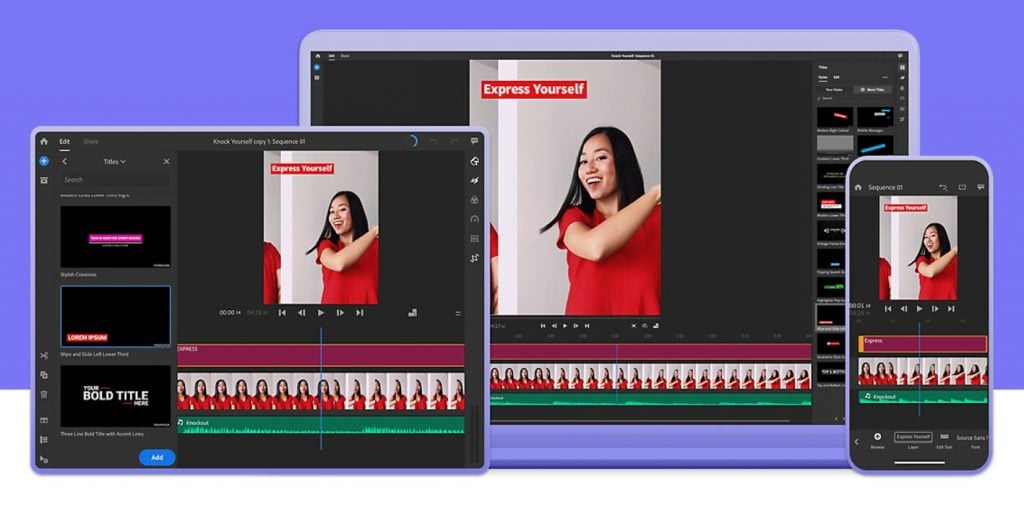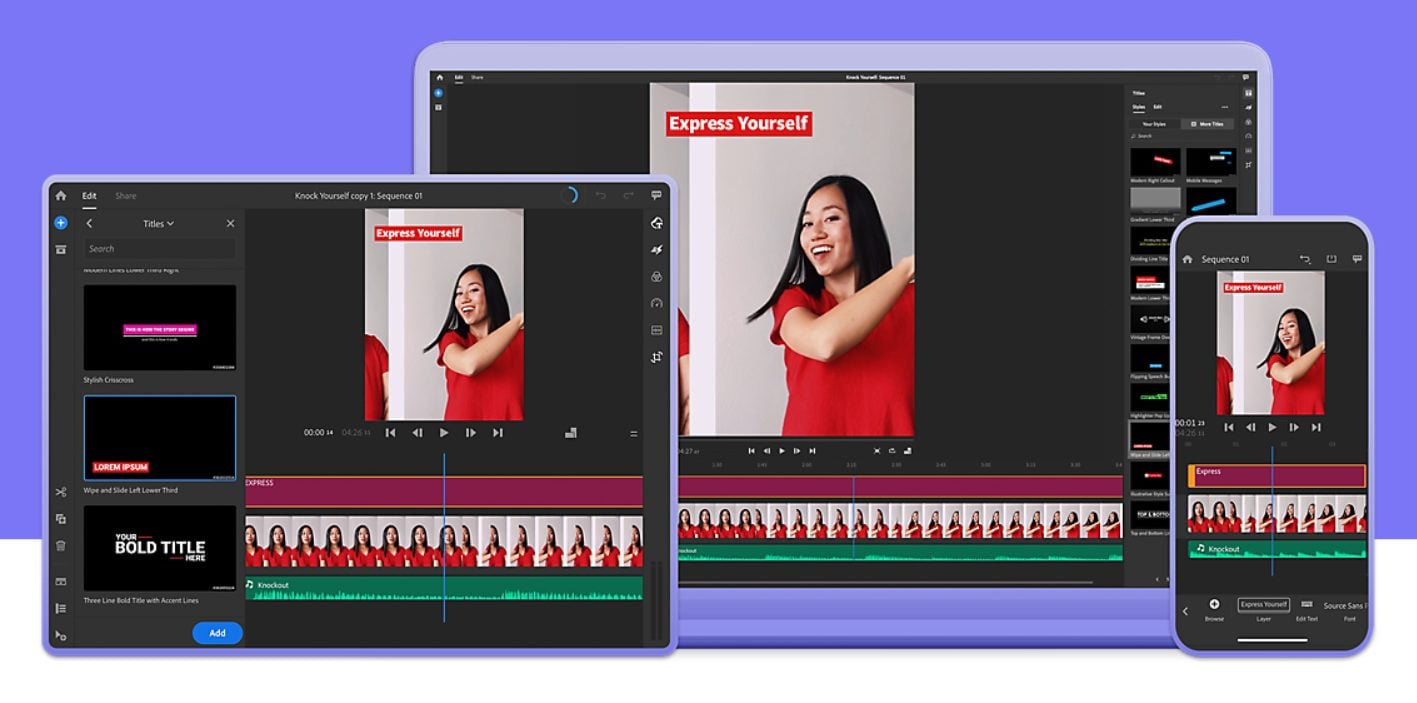 Adobe Premiere Rush is a free video editing app that uses AI. The tool gives users two types of editing. The first, freeform mode, gives you the flexibility to control all aspects of the editing process. Automatic, the second option, creates your video using smooth transitions once you've added all elements.
Adobe Premiere Rush features include:
Sync-to-cloud

Transfers your work into Adobe Premiere Pro for extra editing

Download videos on any device

Exports for all social platforms

Built-in transitions, filters, and text
Plans
Free to download and use. You also get 2GB of free storage space. If you'd like more storage, upgrade for $9.99/month for the Premiere Rush Premium Features and 100GB of cloud storage.
---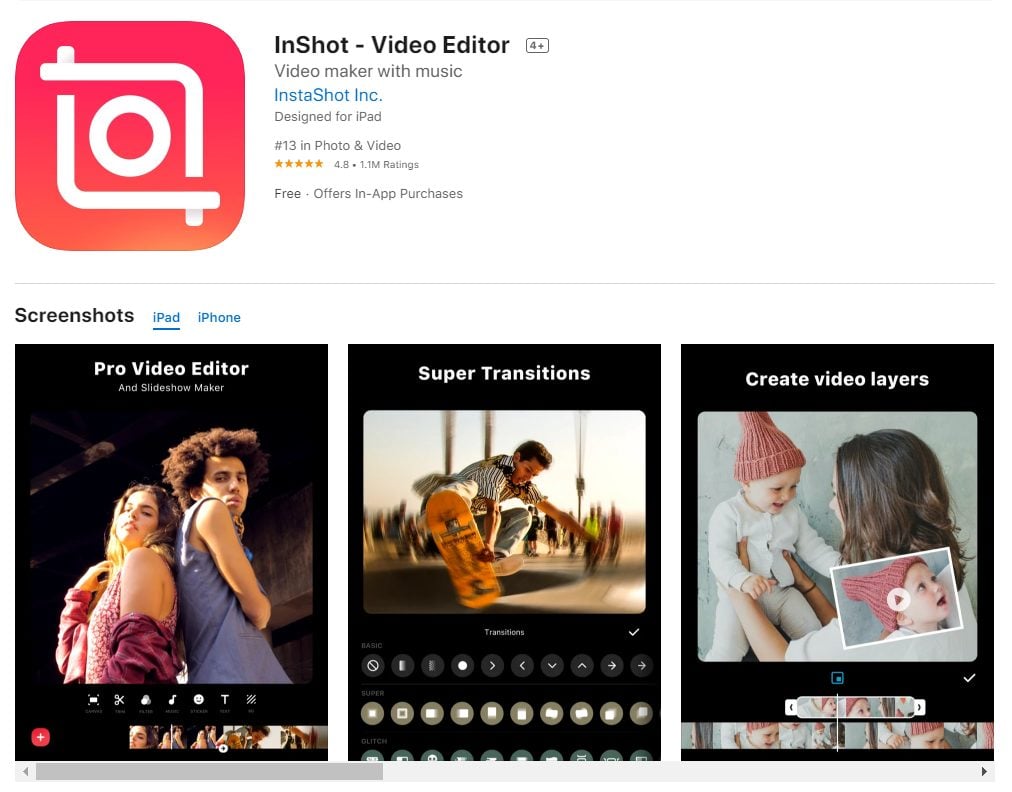 InShot is an Android and iOS video editing app. It's designed to make creating quality videos on-the-go a breeze. It's less complex than larger, more feature-rich apps out there, and that's what makes it effective. While we like to think of it as a video-first app, it can also be used to add filters to images and create collages.
Inshot's features include:
Add stickers to videos

Add text to your videos

Set a frame size for IGTV, stories, or Instagram Feed

Trim, cut and split videos

Blur backgrounds and unused areas in videos and images

Add filters, colors and a collection of effects like ghost, glitch, TV, and more

Apply slow-motion and fast-motion effects

Adjust volume, video rotation and flipping, and music
Plans
Free with the option to upgrade to Pro and unlock more features.
---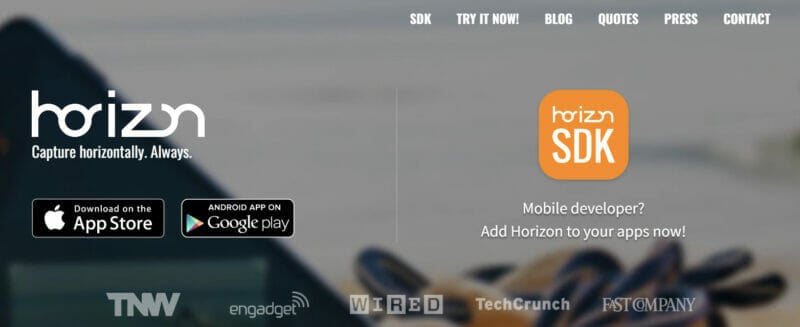 Horizon is one of the few video editing apps that allows fullscreen recording, just as you would if creating vertical videos using Instagram. Vertical video dimensions are easily applied, and while this is a core feature, it is possible to still use the app's landscape video dimensions and recording mode for videos for other platforms.
Horizon features include:
Capture horizontal videos and photos

Real-time filters

Direct-to-app footage uploads

Shoot in slow or fast-motion

Shoots in 2k resolution
Plans
Horizon offers a free version for Android users with limited features. Video clips run for up to 15 seconds, include a watermark in the bottom corner, and with a Horizon brand advertisement. An upgrade for $2 unlocks all features and removes watermark and advertisements.
---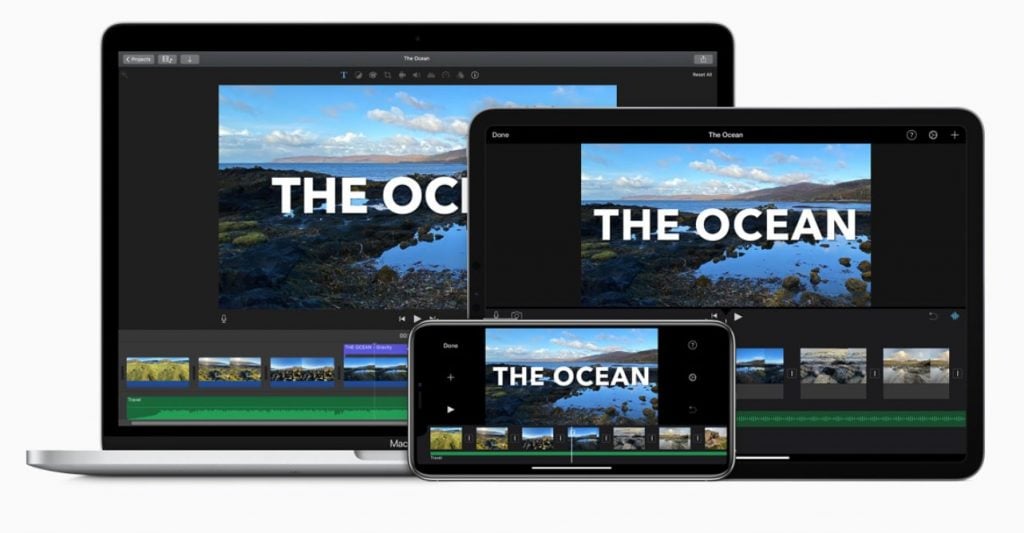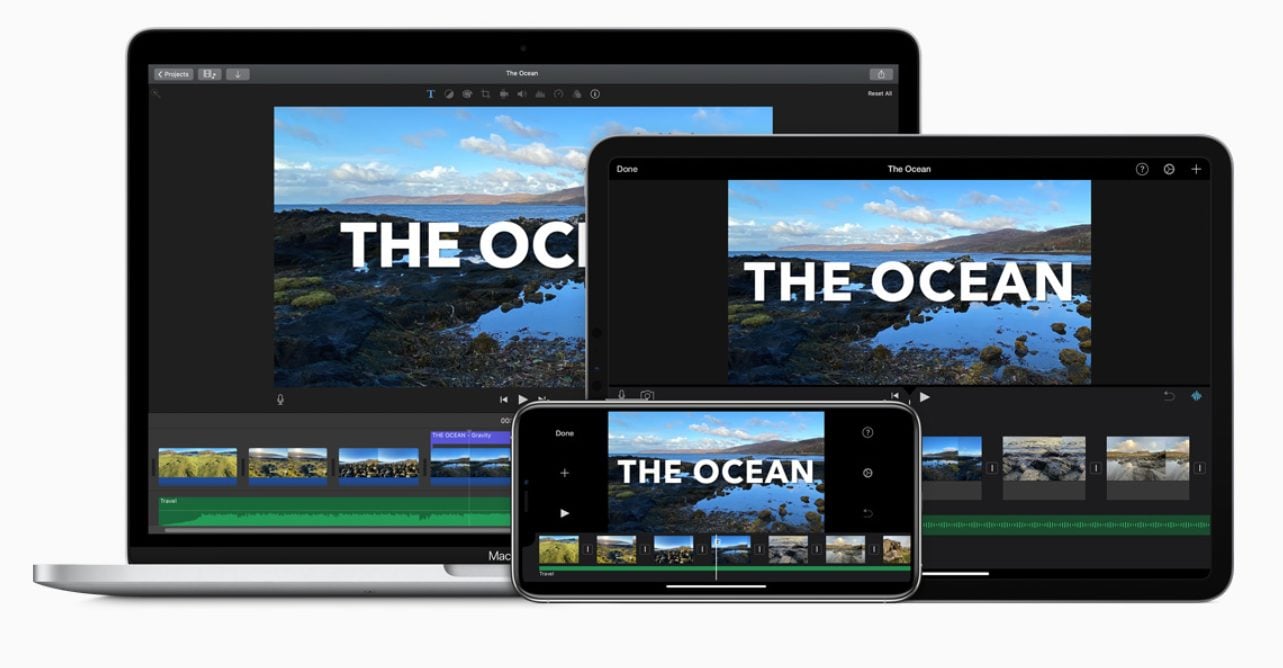 iMovie is an iOS-specific video editing tool. Its easy-to-use interface makes it a favorite for many on-the-go users. Like Adobe Premiere Rush, it offers self-editing, an option to automatically edit videos, and create an accompanying trailer.
iMovie features include:
Media libraries to arrange all content

Access to 30 video filters and 20 audio filters

Color matching for a consistent look and feel

Supports HD and 4K

A stability feature

Sharing with social media platforms
Plans
Free.
---
Wrapping Up…
Creating amazing Instagram videos requires creativity but also a good understanding of what specs to use for each video. Remember to stick to video format requirements and video specs, be mindful of aspect ratio recommendations and video resolution (and minimum resolution) to produce easy and enjoyable videos. Also, pay attention to file sizes and create long-form video ads and shorter content to elevate your social media marketing strategy.
Frequently Asked Questions
What is the best size for Instagram video?
Videos in the standard Instagram feed look best if they have a 9:16 aspect ratio. However, a 4:5 aspect ratio works as well. Videos will appear on Instagram Stories, IGTV, Instagram Live, Instagram Reels, and Instagram Carousel ads and look best with a 9:16 ratio.
Can you upload 1920x1080 to Instagram?
You can upload Instagram feed videos in square format using a 1080x1080 format. The majority of users will access Instagram through a mobile device. Instagram videos can be posted in vertical or portrait modes.
What size format is Instagram?
All images for Instagram can be cropped to a square size in your feed. The ideal size is 1080x1080 at a 1:1 aspect ratio. For landscape posts, you can use 1080x566 with an aspect ratio of 1.91:1. Vertical images are sized at 1080x1350 and an aspect ratio of 4:5.
Can I upload 4K video to Instagram?
Instagram does not support 4k videos. On Instagram, you can upload videos with a maximum of 1080x1920 resolution. If you video does have 4k resolution, you will need to compress it dramatically.