Digital video has had an enormous impact on shopping. From the start of the buyer's journey, when consumers are trying to figure out if there's a solution to their problem, to the decision-making stage, when shoppers are deciding which product best meets their needs, video content has played an increasingly large role in driving shopping decisions. When you consider that adding a video to your landing page can increase conversions by 80% or more, it's no surprise that 93% of marketers use video marketing. And, according to research by Wyzowl, 80% of marketers say that video helped them increase sales.
Because of the sway video has over the shopping process, video shopping is undoubtedly the next big thing in influencer marketing. But what exactly is video shopping? How does it work? And, most importantly, how can influencers jump on the video shopping trend before it really takes off? We've got answers to all of those questions and more in this guide to video shopping for influencers!
---
Video Shopping: The Ultimate Guide to Mastering The Next Big Thing in Influencer Marketing:
---
What Is Video Shopping?
Video shopping is when marketers use video content to promote and sell their products and services. Video shopping gives eCommerce retailers the chance to show off their products and give shoppers more information they can use to help them make a decision. Adding shoppable functionality to these images increases the odds that shoppers will complete a purchase because they don't have to do anything else—just click the link to head to the product page on the retailer's website or, depending on your video shopping platform, shop directly from the video itself. Video shopping provides a seamless experience from browsing to purchasing.
---
Benefits of Video Shopping
More and more retailers are turning to video shopping when crafting their eCommerce marketing strategies. That's because video shopping offers several benefits.
Video provides a lot of information quickly, through an easy-to-consume medium.

That's probably why 66% of consumers prefer to watch a short video to learn about a product or service than to read an article (HubSpot).

Videos get higher click-through rates.

According to Biteable, video content in emails can

increase CTR

by up to 300%.

Video is surprisingly easy to produce.

Many influencers are well-versed in creating high-quality video content using nothing more than their smartphones and

video editing tools

. If you do need something a bit more refined, there are several ways to get the

video production

you need without it costing you your entire marketing budget.

No matter how long your video, simply having a video on your website can increase dwell time on your site

(a ranking signal that will help your site rank higher). In fact, 80% of marketers in a Wyzowl survey reported that video content increased dwell time.

Video increases the odds of a purchase.

We've already shared that including video on your landing page can increase conversion rates by 80%.

Video is smiled upon by the search engine gods.

According to MarketingSherpa, landing pages with video are 53% more likely to show up among the first results in searches.
---
14 Shoppable Video Platforms
Now that you're convinced that video shopping is the next wave in influencer marketing, let's take a look at some of the video shopping platforms you can use as a brand or influencer. In this list, you'll find a broad mix of options for creating and promoting your shoppable videos, from influencer networks to live-streaming tools. With shoppable content increasing in popularity, many of the usual suspects (Instagram and TikTok, among others) have come out with their own video shopping features designed to make it easier for brands to sell on social media platforms. You'll also find platforms such as LikeToKnow.It that are designed specifically for content creators instead of brands. No matter what you're looking for, the tool you need to get started with video shopping is probably on this list.
Instagram's Shoppable Posts launched in 2018, letting creators tag and users shop products right from native Instagram content—both posts and videos. While there are a few eligibility requirements to get set up for Instagram Shopping, it's nothing over-the-top. Once you're all set up and approved, you'll be able to add shopping stickers to Instagram posts and Instagram Stories.
---
Shoploop is a new app from Google, designed to introduce shoppers to new products in fewer than 90 seconds. Users can watch videos from Shoploop creators as they show off products (typically hair and makeup). Shoppers can save products to buy later or click directly to the retailer's website to make their purchase. Plus, users can follow the Shoploop creators they like and share the content with others.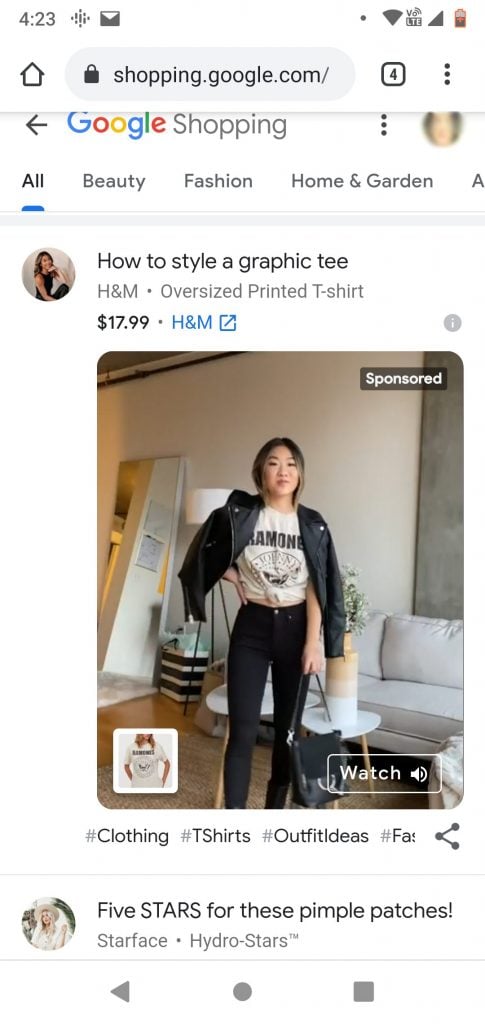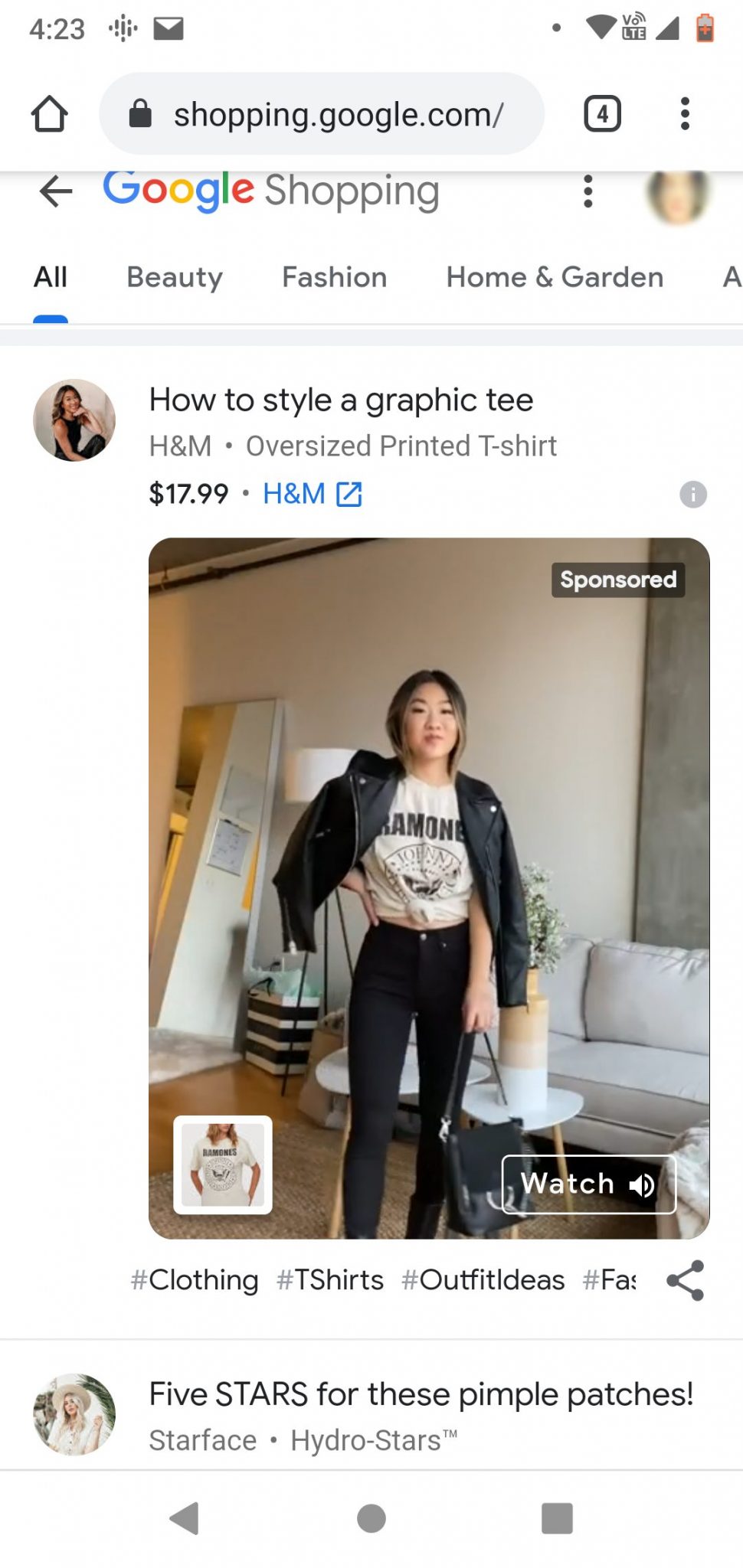 ---
YouTube has a couple of options when it comes to creating a video shopping experience for subscribers. First, you can use the standard YouTube fare—cards and end screens—to link out to particular product pages. Beyond that, YouTube released shoppable ads in June 2020, allowing advertisers to link YouTube to their Google Merchant Center and include call to action buttons for featured products and product pages. The long-form video content platform has also announced Video Action Campaigns that automatically place video ads in the YouTube home feed, watch pages, and Google video partners from a single campaign.
---
Popshop Live is an iOS app that lets you create a live stream so you can sell products and services directly to your audience. Brands can create a popup store, curate inventory, schedule live shows in advance, and host their live shows from anywhere using their smartphones. This makes it easy to feature specific products or services and engage with your audience about those products and services in real-time. Plus, you can add new products during your stream. The Popshop Live app integrates with Shopify and is currently available for use by invitation only but should be open to everyone any day now.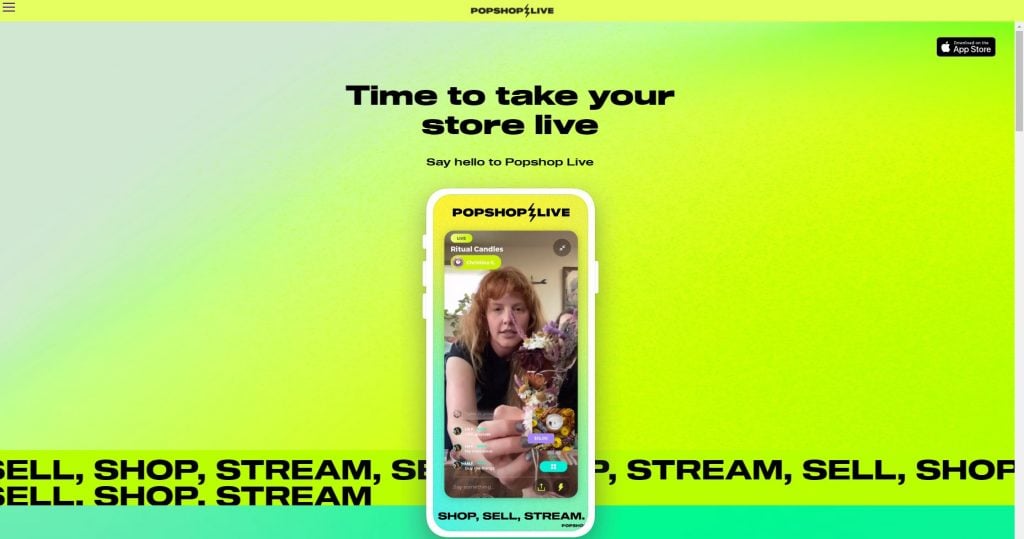 ---
If you're into gaming, you've probably at least heard of Twitch. Twitch is a live-streaming platform with a primary focus on video games though you'll also find Twitch streamers in the food, eSports, and music, niches too, among others. Users can watch Twitch videos either live or on-demand and brands and influencers can monetize their Twitch content using ads, sponsorships, subscriptions, and more.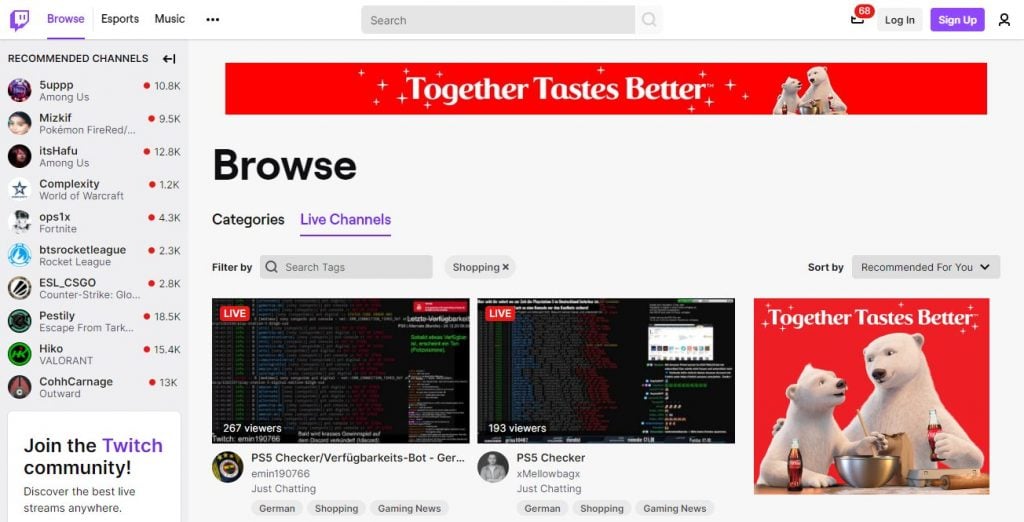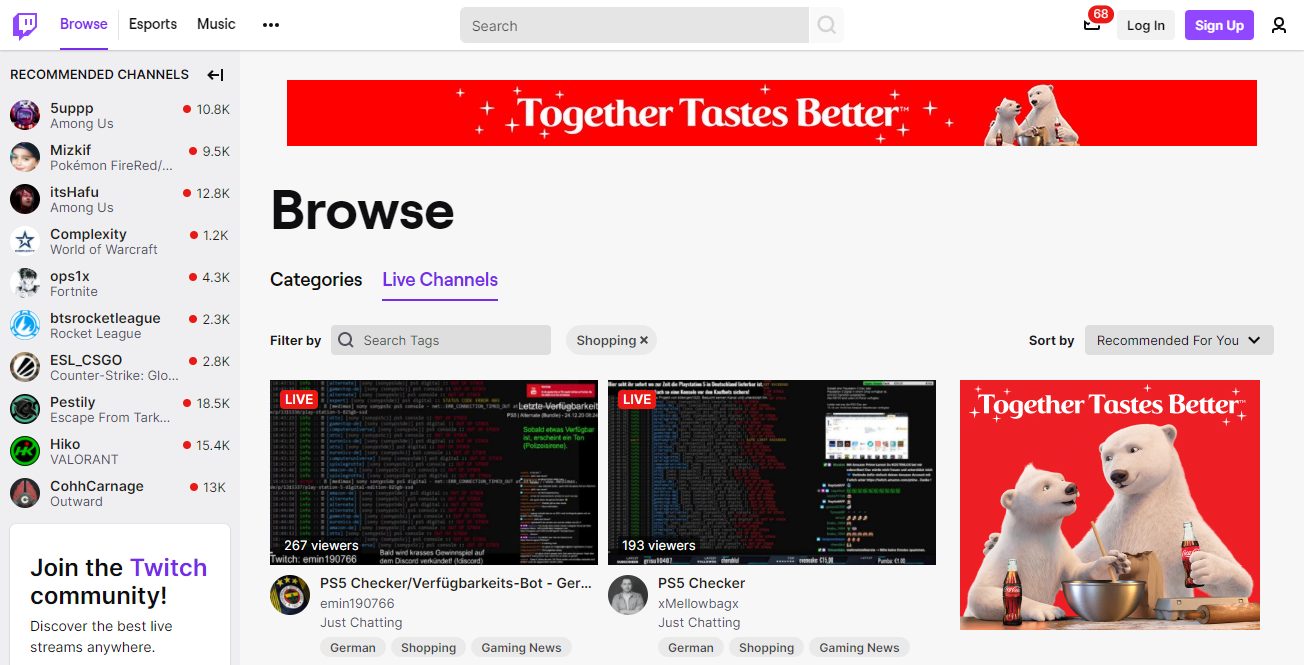 ---
Amazon Live, Amazon's live-streaming shopping platform, is exactly what you would expect from the eCommerce giant. Brands and influencers can use Amazon Live to connect with interested shoppers in real-time via interactive shoppable videos. Amazon Live has a creator app that makes it super easy for you to create and manage your live streams. Branded streams will show up automatically on product detail pages as well as on the Amazon Live home page. You can live stream your shoppable content for free or pay to increase the reach of your live stream.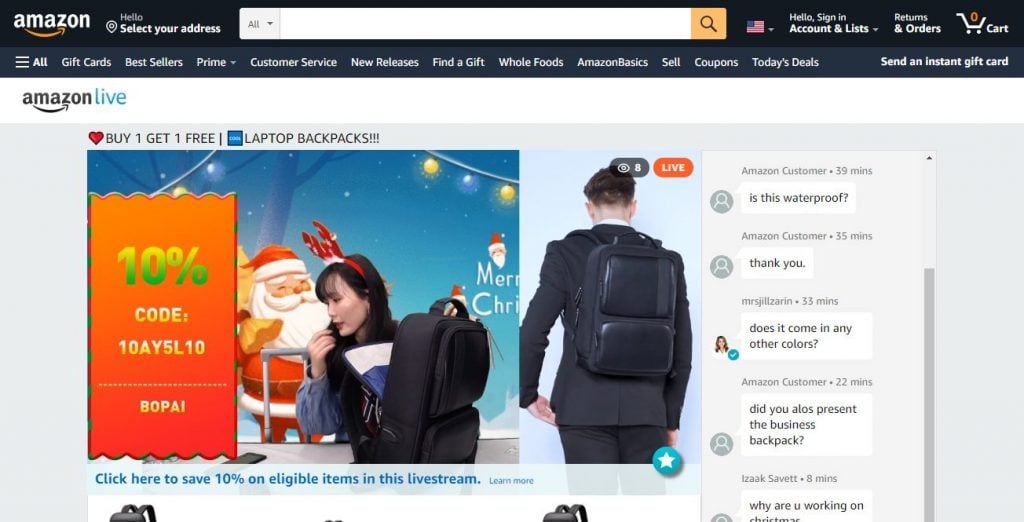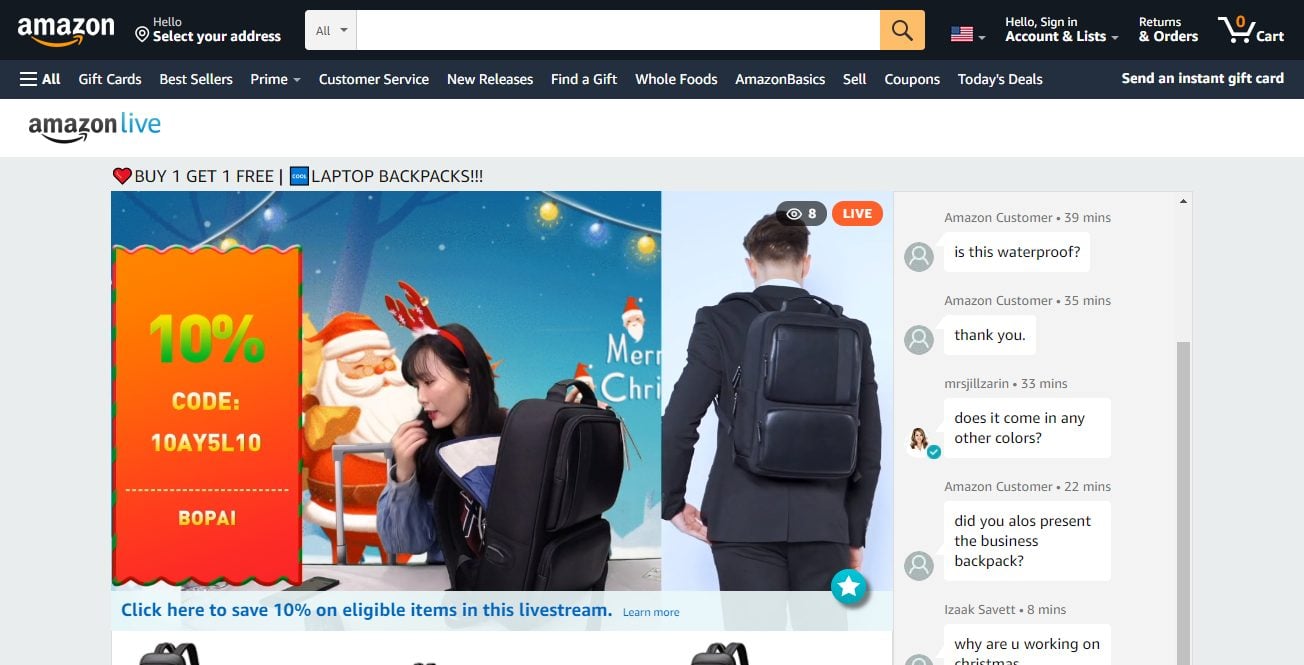 ---
MikMak is a multichannel marketing platform that you can use to make your digital content easily shoppable. The platform has a "where to buy" feature that gives shoppers links to more than 200 retailers. There's also a Checkout Now button that lets shoppers make a purchase without leaving the platform, creating a seamless shopping experience. Brands will have access to an analytics dashboard that will help them identify the influencers that are actually driving sales.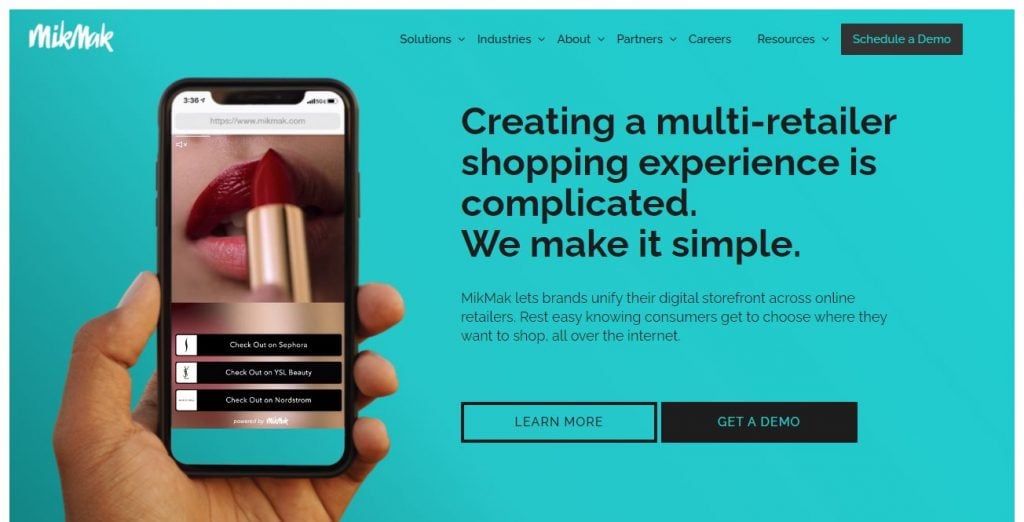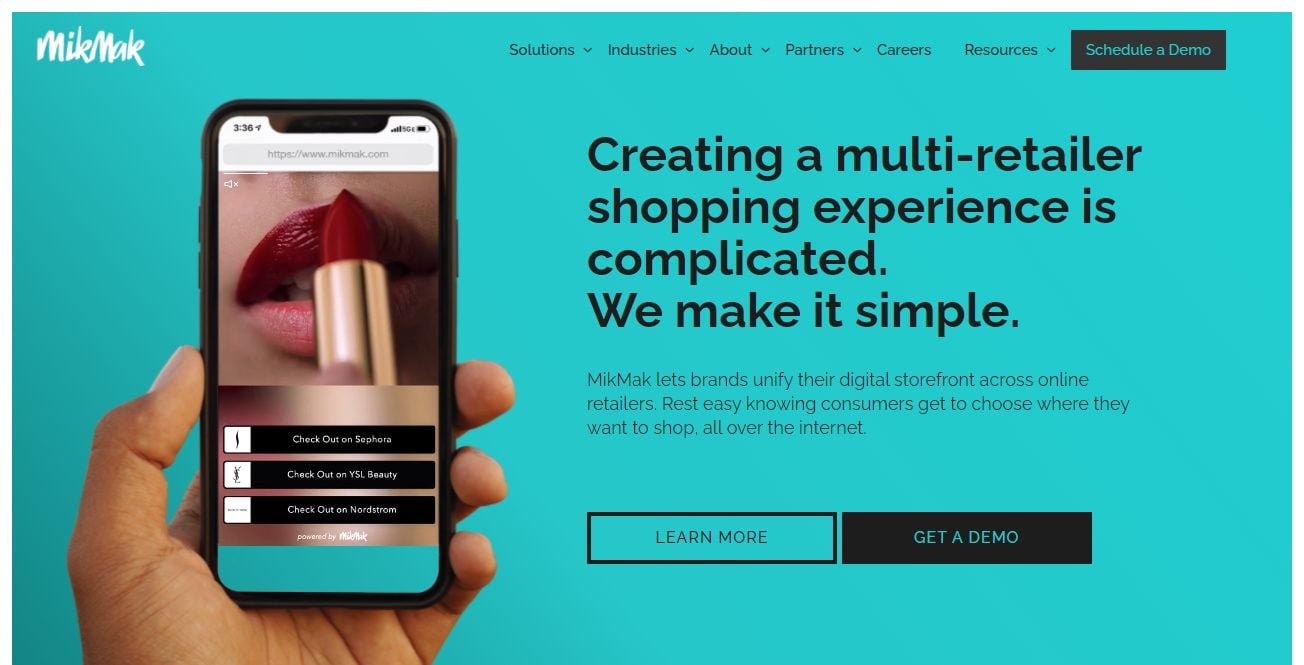 ---
Yeay is the shopping platform of choice for Generation Z. Brands and influencers can start their own channel on the platform and create videos using the in-app tool. Influencers who provide honest, authentic, and transparent recommendations are rewarded with Yeay Points (1,000 Yeay Points = 1 EUR) that can be redeemed in the Yeay app.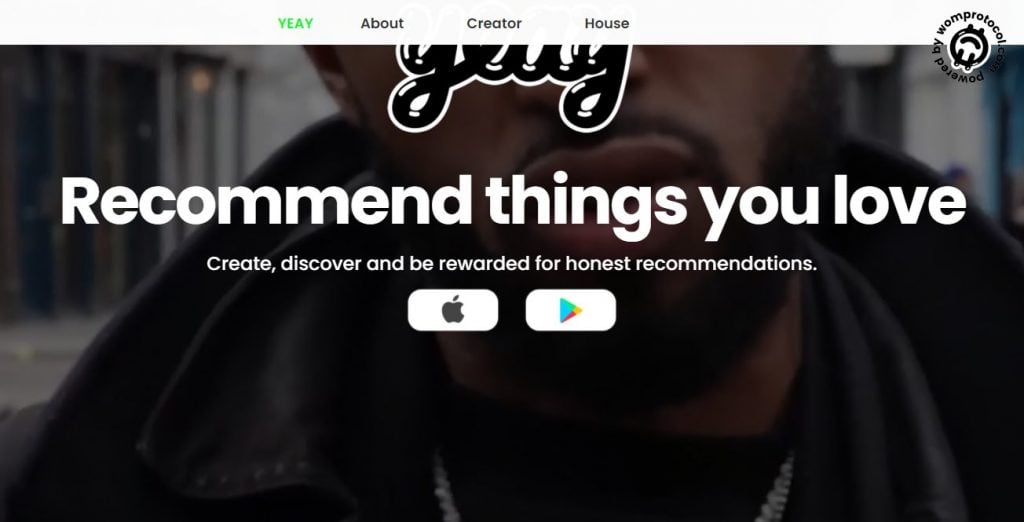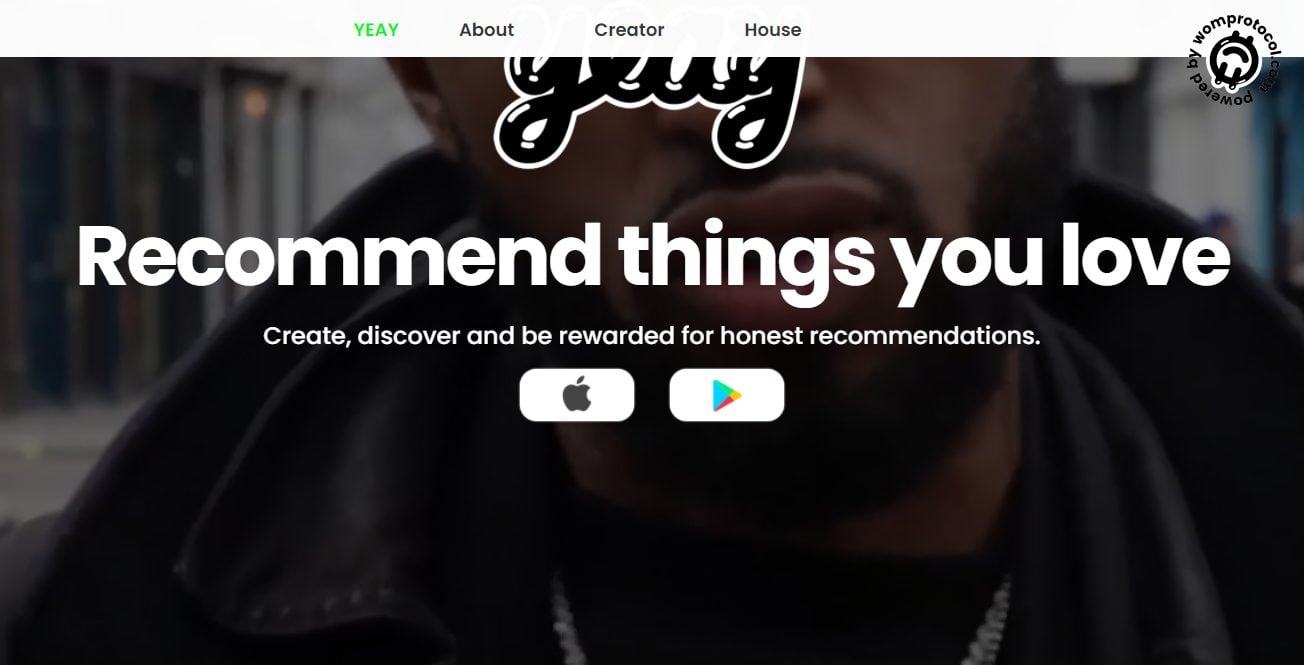 ---
Livescale is another video shopping platform that helps connect brands with their customers through a customizable shopping platform. Livescale offers a seamless checkout, real-time transactions, and inventory updates, and integrates with Shopify.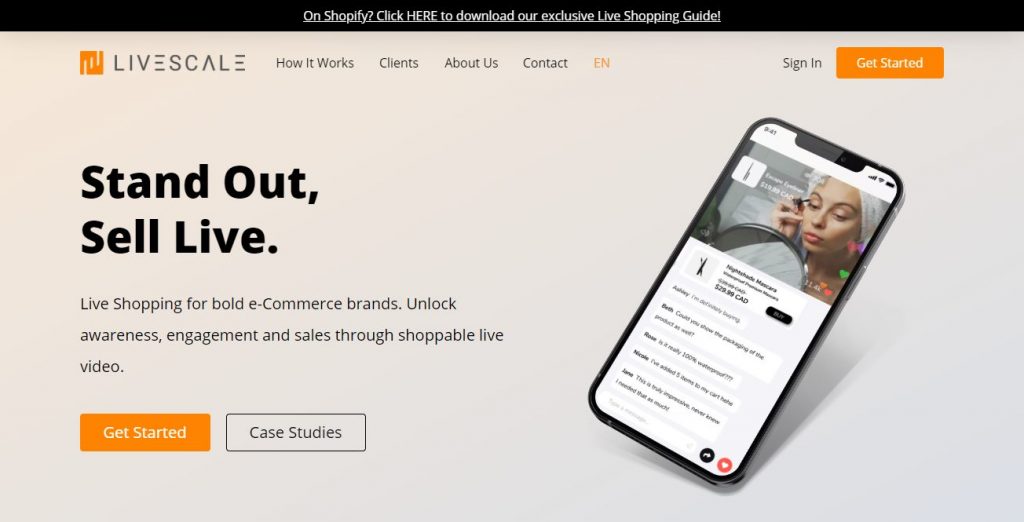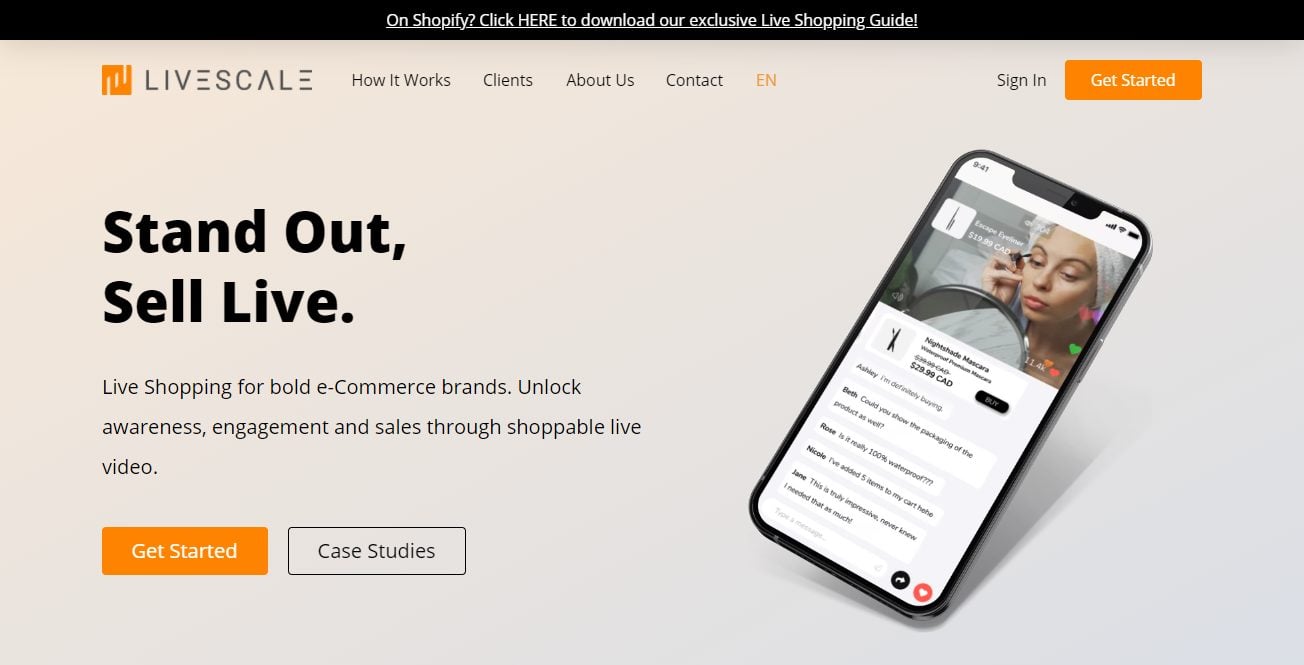 ---
NTWRK focuses on limited-availability streetwear and shows but seems to be branching out more and more. The app provides shoppable shows where guests talk about the products that are available during air time. It's sort of an exclusive, curated video shopping experience.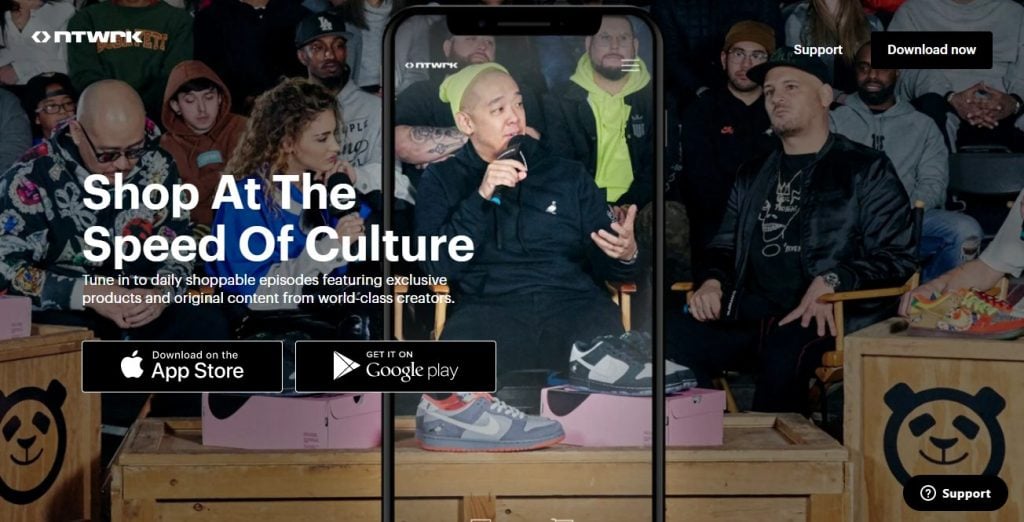 ---
Buywith is a video shopping platform that lets influencers shop with their followers on your eCommerce site using screen sharing. Buywith increases conversion rates due to its collaborative shopping experience in which shoppers can reach out to their network using screen sharing, texting, or video chat.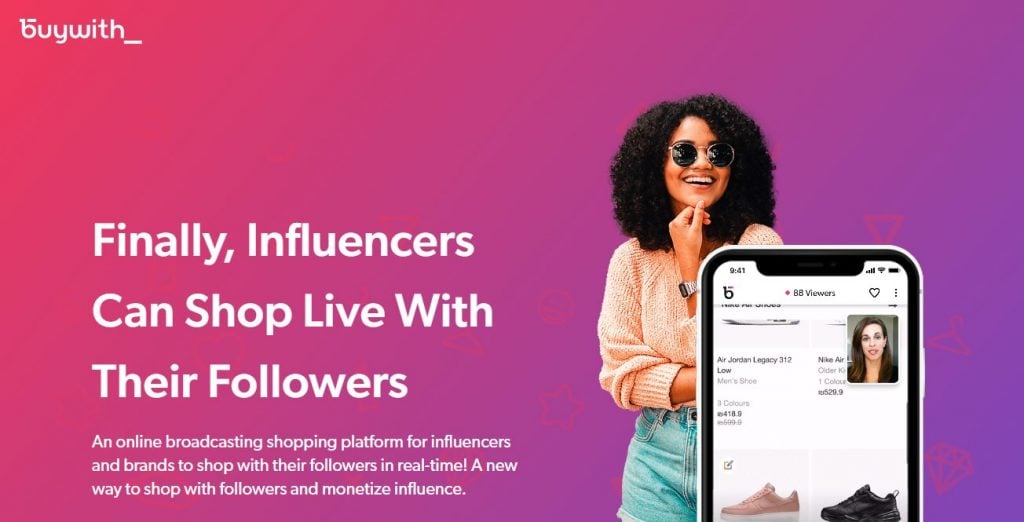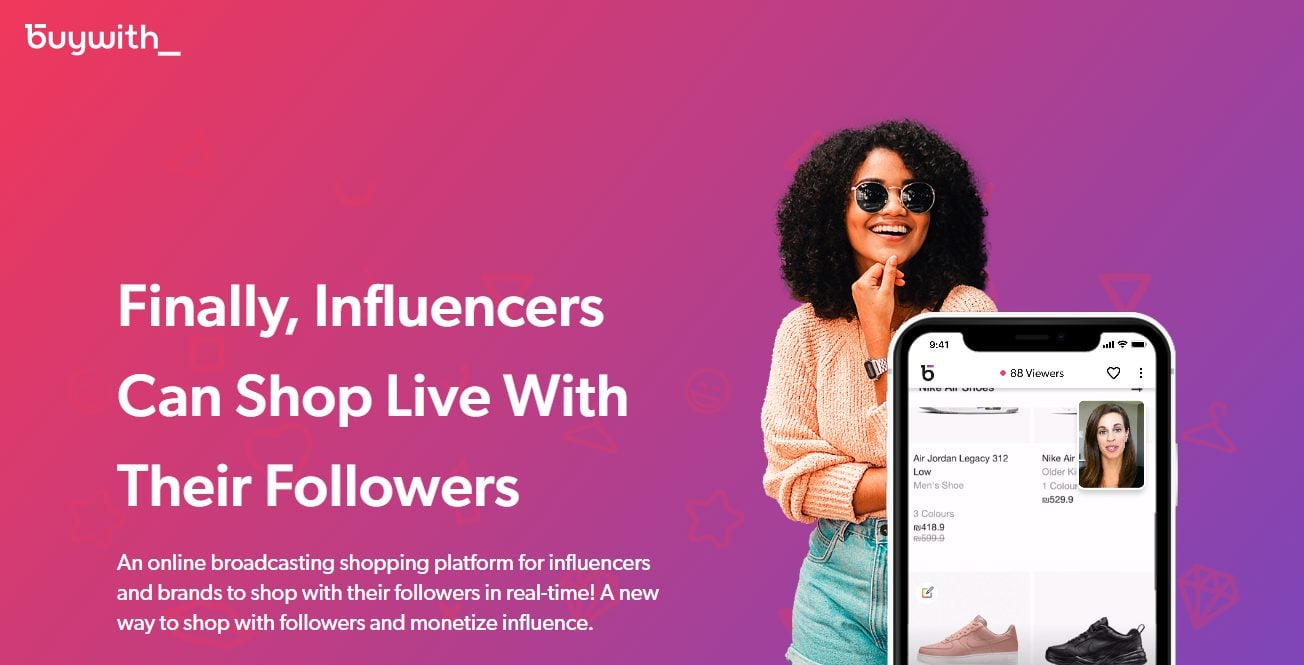 ---
Spin is an interactive live stream shopping platform where brands can host their own events or jump on the Spin Host network to let influencers do the hosting for them. Spin integrates with several eCommerce platforms like Shopify, WooCommerce, BigCommerce, and Wix. Spin Live videos are available for up to 48 hours in case viewers can't make it for a live stream.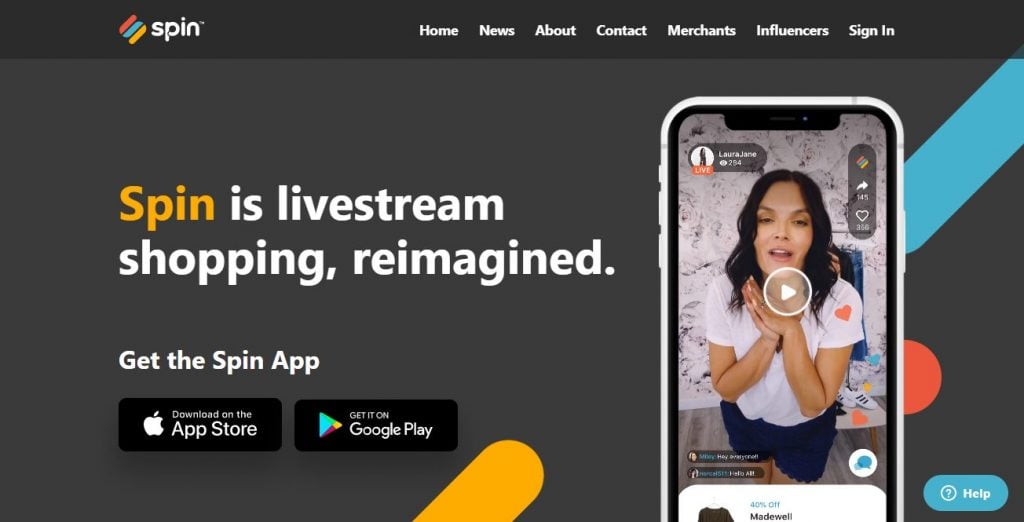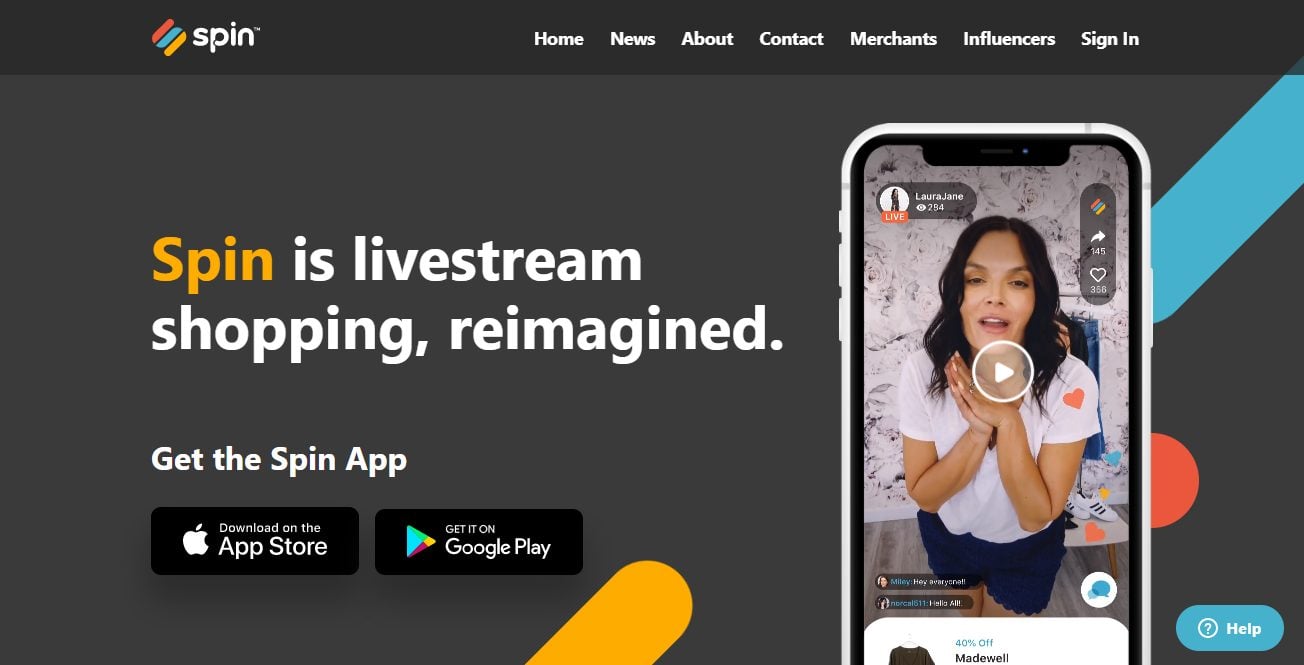 ---
Bambuser is a video shopping platform that lets eCommerce retailers offer a live video shopping experience on their website. You can promote your products and let shoppers add products to their carts without leaving the live stream. Bambuser provides a direct shopping experience where shoppers can chat with the host in real-time. There's also the option to do one-on-one live streaming with product display and comparison, an add to cart feature, and more.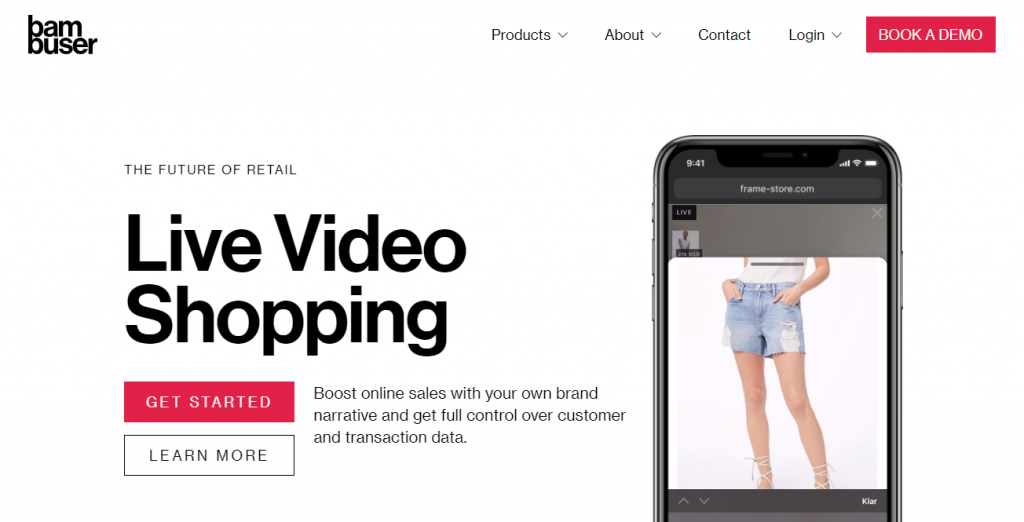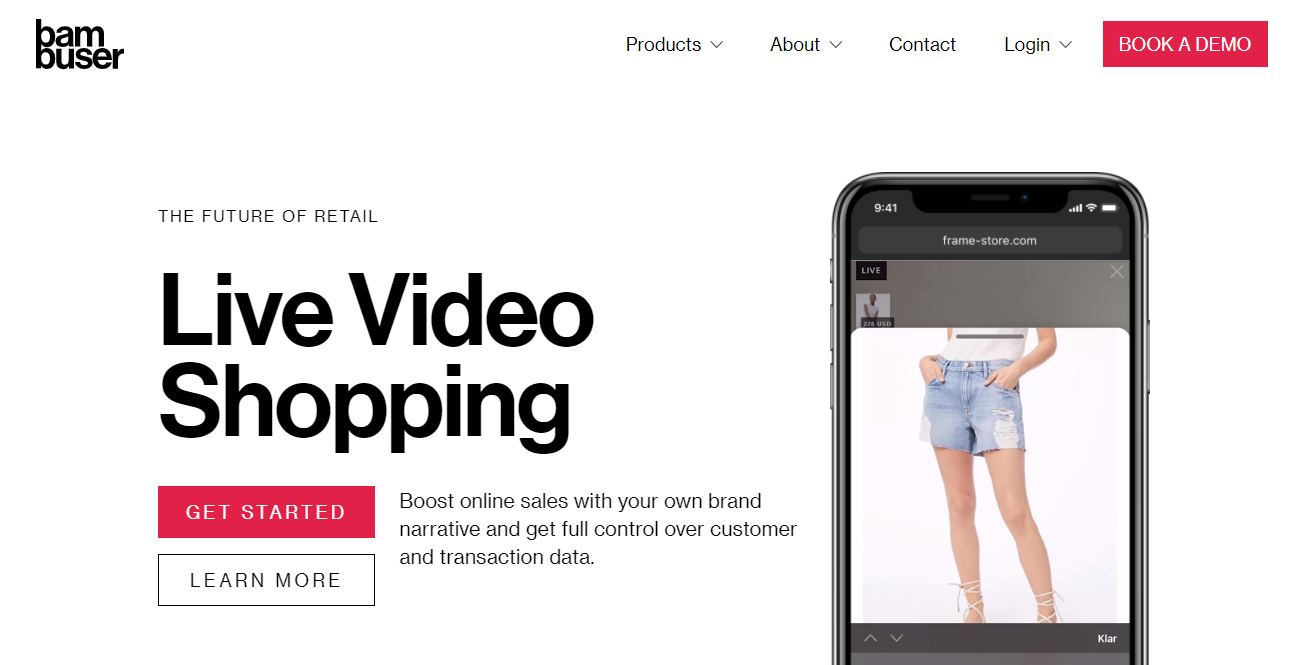 ---
LikeToKnow.It is an influencer shopping app owned by rewardStyle and boasts more than 5,000 retailers. Influencers can repurpose content from other social media platforms like Instagram Stories or Reels and TikTok to post on the LikeToKnow.It app, giving them an additional opportunity to monetize their content.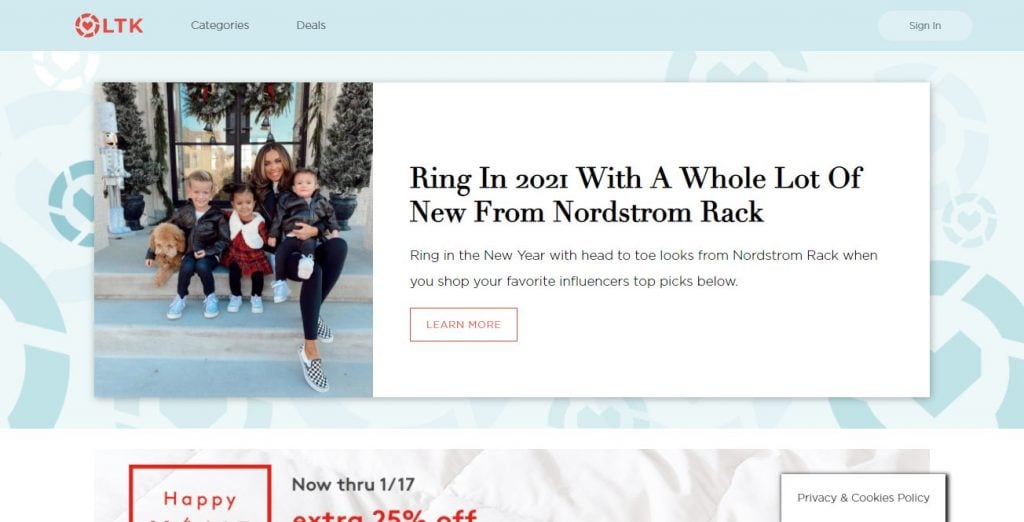 ---
How Can I Use Video Shopping for Influencer Marketing?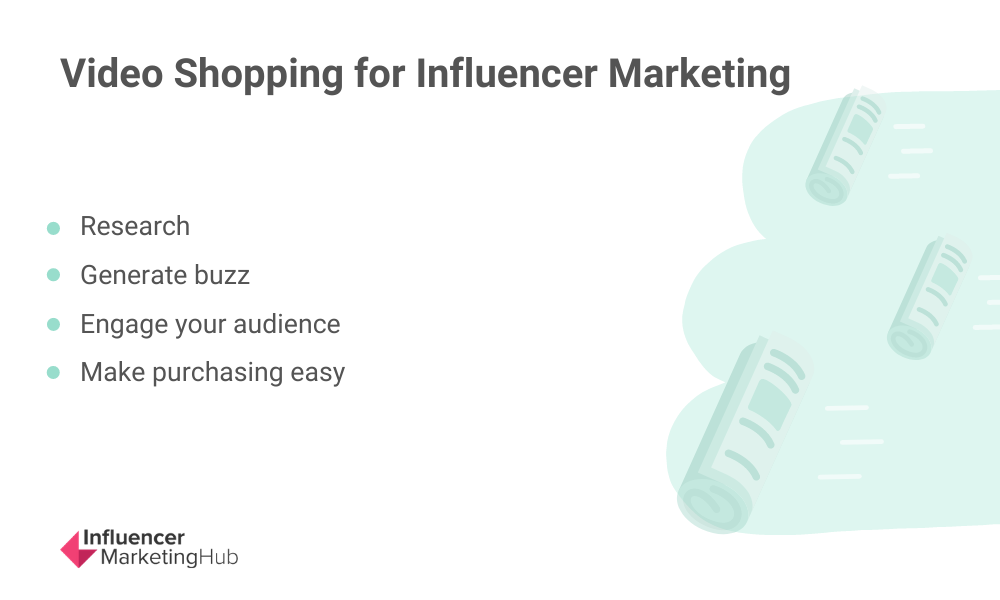 2020 was a great year for video shopping. Not only did Amazon launch Amazon Live for influencers in July but Instagram and Facebook launched their live video shopping features in August. Just slightly earlier in the year, in June, Google launched Shoploop (not live but still a video shopping experience). It's an influencer's dream!
The beauty of video shopping and live video shopping is that shopping is being presented as entertainment—and it works. Influencers get to recommend products they enjoy to their followers, increasing their own authority as well as earning income. Plus, 2020 was a rough year for brick-and-mortar stores thanks to the COVID-19 pandemic. As lockdowns spread throughout the world, shoppers turned to the internet to get their shopping needs met. This created the perfect environment for video shopping to flourish.
Even influencers who don't sell their own products have enormous earning potential through brand sponsorships and affiliate marketing. Amazon Live, for example, allows affiliate links for live-streamed events. Instagram requires that brands register before they can go live but influencers could easily arrange a takeover of a brand's account and earn a cut from the sales.
Video shopping and live video shopping are a perfect partnership for influencer marketing. Influencers are already seen as an authority in a certain niche by their followers and they've done a lot of hard work to cultivate the relationships that allow them to succeed with brand marketing.
To get started with video shopping as an influencer, it's important to put thought and planning into your videos and live events. Content is ever-important and influencers have to walk the line of adding value to their sponsorships and creating high-quality content that resonates with their viewers. Here are some tips to succeed in video shopping as an influencer:
Research.

Expect to spend hours doing research on the products you plan to feature.

Generate buzz.

Let your followers know that you're going to be offering a video shopping or live shopping experience and get them excited at the idea.

Engage your audience.

Research should help you keep your audience engaged since you'll be able to answer their questions and speak knowledgeably about the products you're promoting. If you're hosting a live video shopping session, be sure to check in with your viewers regularly to ask and answer questions.

Make purchasing easy.

Reducing the number of steps your audience has to take to complete their purchase will result in more conversions, so be sure to find a platform that supports a "click to buy" model for best results.
---
Video Shopping: The Next Step in Brand-Influencer Relationships
Video shopping and live video shopping are the next logical step in brand-influencer partnerships. This type of content gives influencers greater freedom and lets their real personality shine through, which is what their followers love about them in the first place. As video shopping increases in popularity, it will become even more important for brands to find the right type of influencer to represent their brand and the best influencers will be able to seek out higher influencer rates. With the ROI potential of video shopping and live video shopping, this is a win-win for both brands and influencers.