Hashtag usage has significantly grown on social media over the last few years. Many brands create custom hashtags for certain campaigns, making it easier to keep all relevant posts and conversations grouped together. They are particularly important on Instagram and Twitter, providing a straightforward way to group similar types of content together.
Hashtag Tracking Tools help you discover popular and relevant hashtags. They show the popularity of certain hashtags over time. Unfortunately, most of the best hashtag tracking tools aren't entirely free, although most do offer some form of free trial. However, there are free tools that can help you, depending on your exact needs. Even Twitter offers a robust hashtag search system to assist you in hashtag discovery.
Tracking and finding relevant hashtags can be a challenge without expensive paid tools. However, it is possible with a combination of these free tools, combined with organized systems.
If you are serious about tracking hashtags, it is worthwhile trying a few tools first, to find the ones that best meet your needs. This includes using any free trials of the paid products
---
Best Free Hashtag Tracking Tools (UPDATED September 2021):
---
1. Brand 24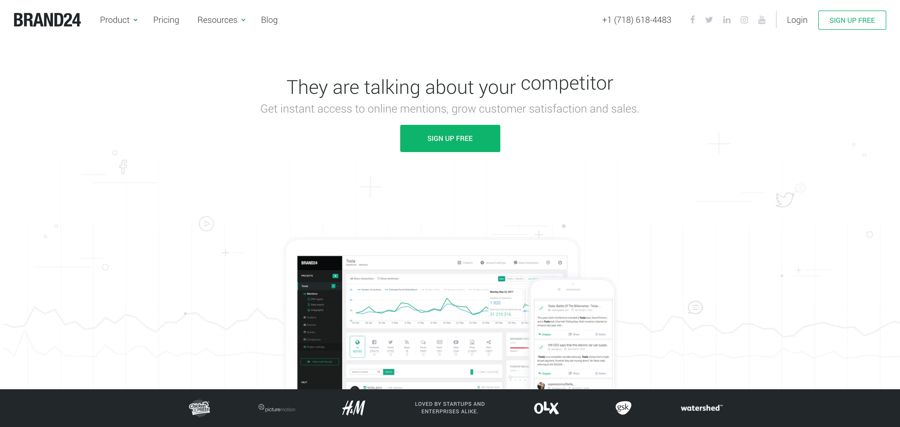 Brand 24 is primarily a tool to monitor your brand or product on the internet. However, it does include a powerful hashtag tracking search tool. This consists of both hashtag tracking and hashtag analytics.
The hashtag tracking allows you to track hashtags across Twitter, Instagram, and other social networks. You can track and analyze contests and campaigns based on hashtags. Brand 24 helps you find top influencers and measure the social media reach.
You can use the tool to count the number of tweets/posts for a specific hashtag. This helps you analyze a hashtag's popularity and performance.
You can also use Hashtag Tracking to find your estimated Social Media reach. Brand 24 helps you access the most influential social media profiles using specific hashtags. If you subscribe to Brand 24's Max plan, you can even track your hashtags in real time.
---
2. YouScan.io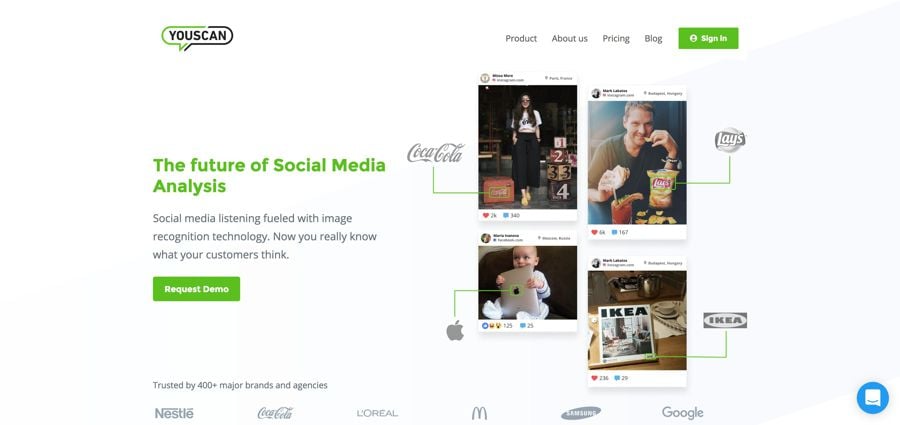 YouScan.io is a social media analysis tool. Unlike much of the competition, it includes image analysis.
While YouScan does not make a separate mention of hashtag tracking on its website, it does claim to include all the standard features of social media listening – this will obviously include mentions of selected hashtags.
One way you can find the most important content in your YouScan message streams is to use their auto-categories. Auto-categories help you pick out the most relevant information from a large stream of mentions. YouScan automatically sorts mentions by categories with the help of machine learning. One auto-category is Captions, which picks up hashtags in Instagram captions.
---
3. BrandMentions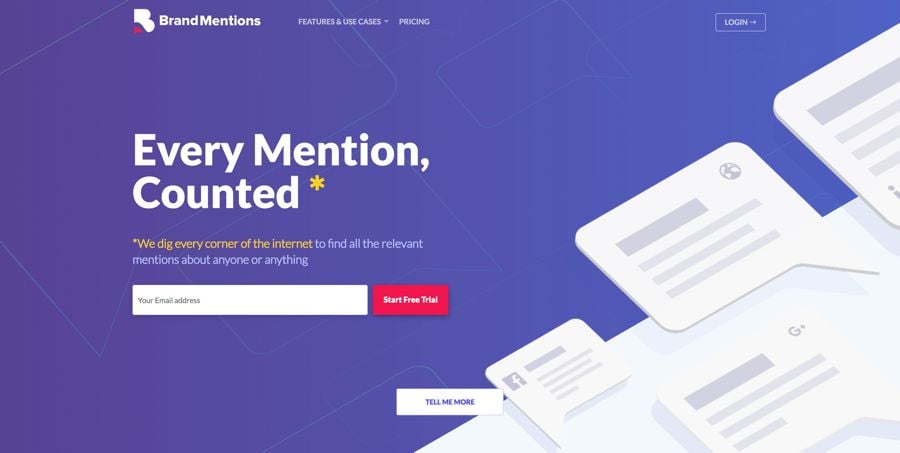 As BrandMention's name indicates, its primary purpose is to he[p you track all of the online mentions of your brand. It claims to "dig every corner of the internet to find all the relevant mentions about anyone or anything." It considers some of its major uses as competitor spying, brand monitoring, reputation management, and media monitoring.
Obviously, a product that claims to monitor the internet for relevant mentions of anything will allow you to track specific hashtags. This can be useful for any hashtag, but particularly for your own custom hashtags. You can use BrandMentions to determine whether your custom hashtag has become popular and has had much use.
You can also use BrandMentions to listen to industry trends. It can help you discover some of the best hashtags to use if you wish people to see you as an industry trendsetter.
At the same time, you can spy on your competitors and determine which hashtags they have been following and using regularly.
---
4. BuzzSumo - Brand Montoring Tool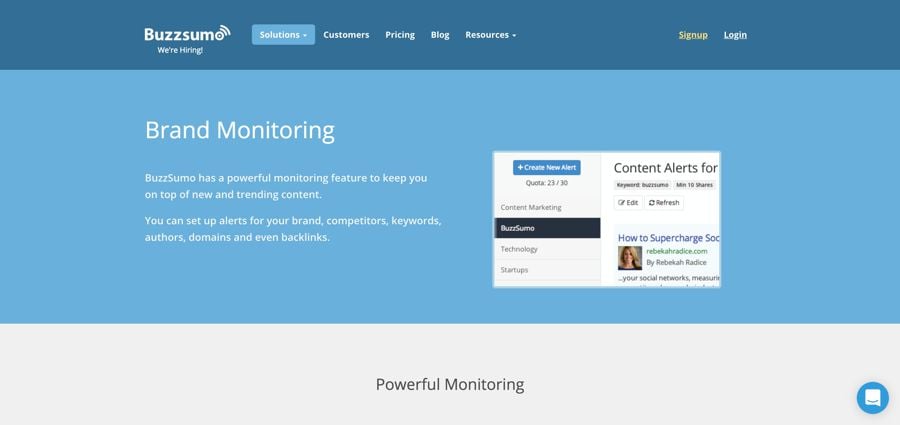 BuzzSumo can be an invaluable tool for discovering "what's the buzz" on social media. You can use it to analyze what content performs best for any topic or competitor.
You can search for specific hashtags to see how popular they have been across various social channels. If you enter a hashtag in their Content Analyzer Buzzsumo lists the social posts where they most frequently appear. Indeed, as you start to enter hashtags, Buzzsumo will make hashtag suggestions.
Buzzsumo also offers brand monitoring, where you can track your brand mentions, the impact of your competitors' content, who is linking to you and monitor your progress over time. You can use this to track the success of your custom hashtags and whether people are using them across the social web.
---
5. Talkwalker - Hashtag Tracker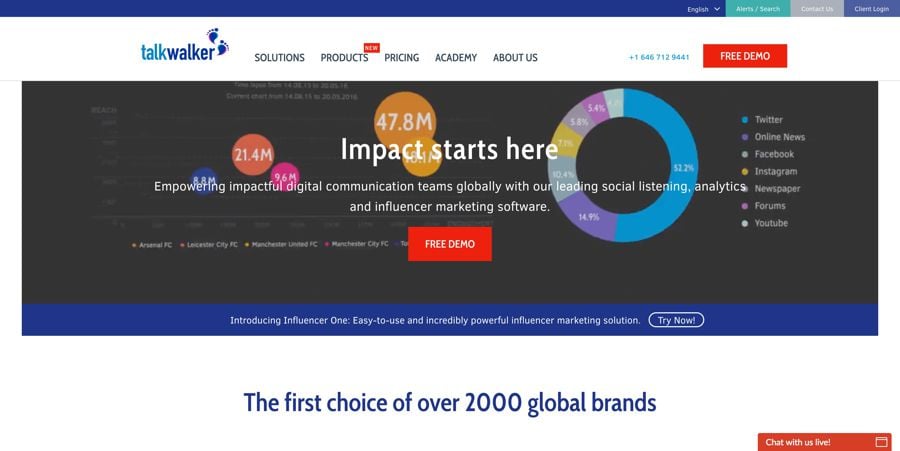 Although primarily a paid product, Talkwalker does provide a free product demo, so you can see whether a fully featured product tracking your favorite hashtags is for you. Talkwalker also offers a free tracking tool you can use to follow your campaigns and hashtags.
The hashtag analysis is part of Talkwalker's Social Media Analysis module. This allows you to centralize all your social media data with one tool.
It offers full hashtag and campaign tracking, providing data relating to shares, reach, engagement, and mentions. You can easily use Talkwalker for real-time monitoring of any selected hashtags, referring to your brand, campaign, or event.
Talkwalker also allows you to get real-time updates on trending topics. These include an analysis of the top hashtags, people, and brands linked to trending stories.
Talkwalker is not just a hashtag tracking tool, however. In its social media tracking dashboard that will also show you the following metrics:
Sentiment analysis – what's driving negativity and positivity

Image recognition – enabling you to protect your trademark and reputation

Google Analytics + Talkwalker for social media ROI

Virality – track how your content spreads across the web and social

Influencer marketing – identify industry influencers and brand ambassadors
---
6. Twitter Search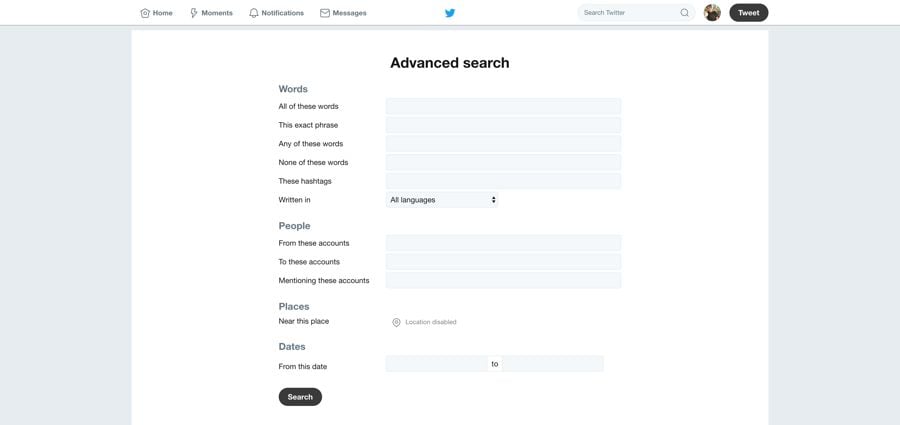 If Twitter is your social network of choice, you are lucky it has a robust advanced search feature. While you will be able to search for usages of particular hashtags, you will need to manually search for each term and then count and record the usages of each.
Twitter even highlights trending hashtags on your Home screen. You can change the location to see what is trending elsewhere.
If you click on one of the trending hashtags, Twitter will take you straight to a page showing recent tweets that have used that hashtag.
While not hashtag-specific, this Twitter conversation includes a wealth of information about how to get the best results from Twitter Search.
---
7. TweetDeck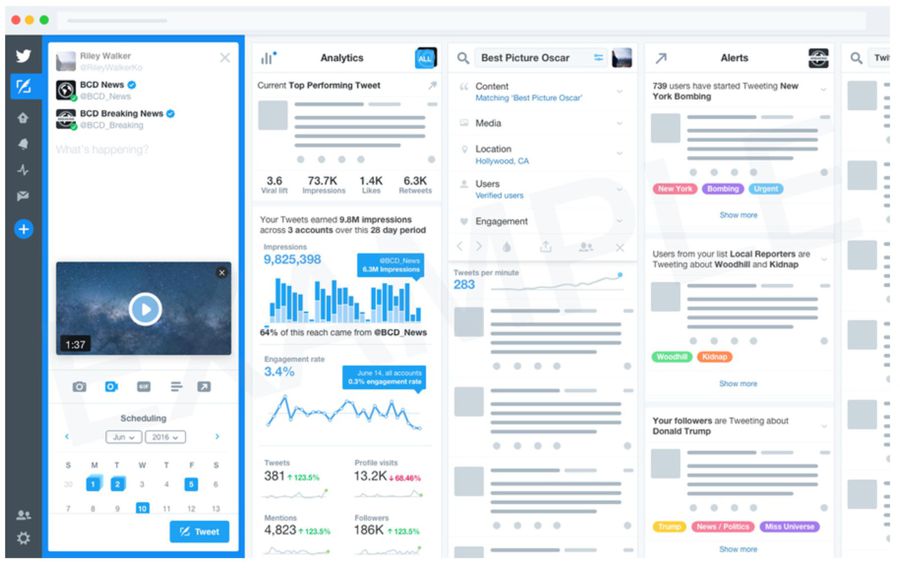 If you are a power Twitter user, you may already know that Twitter offers a useful tool to make your tweeting easier – TweetDeck allows you to run multiple accounts, as well as keep track of numerous hashtags, conversations, and importantly, hashtags.
You can run your Twitter accounts directly within TweetDeck, even using it as a cleaner way to see live conversations unfold than in the native Twitter app.
In many ways, it is like a cut-down version of a social media scheduling app, like Hootsuite, but limited to just Twitter. Moreover, it is totally free.
You can use TweetDeck to easily track branded campaigns you are running, both for yourself and for a client. You can track multiple hashtag campaigns simultaneously.
You can use TweetDeck to schedule your Twitter hashtag campaigns, however, remember it is limited to Twitter, so you can't use it to schedule across all of your social accounts.
---
8. Social Searcher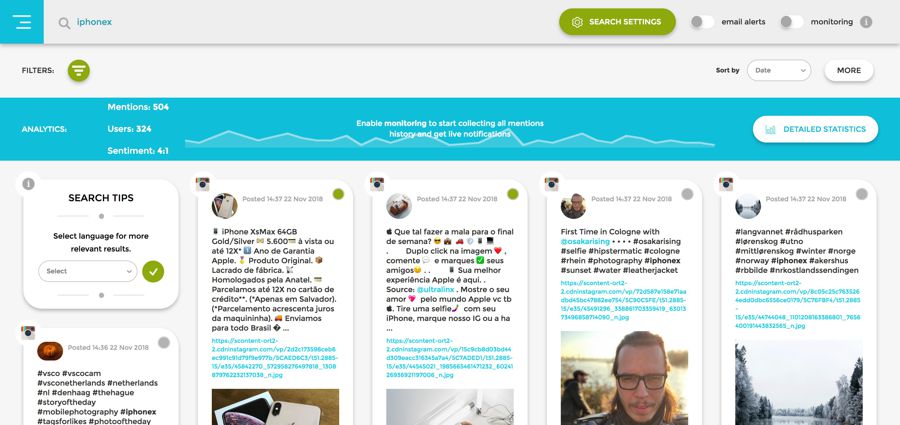 Social Searcher is a free social media search engine. You can use it to track both users and mentions – include hashtag mentions.
Its search engine allows you to monitor all public social mentions in social networks and the web. It is easy to measure and track what people are saying about your company, brand, product, service, or a specific hashtag, in one easy to use dashboard.
Social Searcher allows you to explore the top hashtags on Instagram, Twitter, and other social networks that engaged your potential customers. It helps you to start adopting trending hashtags into your marketing strategy to boost reach.
You can also use it to spot negative sentiment. Some people use negative hashtags to criticize a product or company. If you know these hashtags, you can see their use, and try to defuse any potential problems.
---
9. Twubs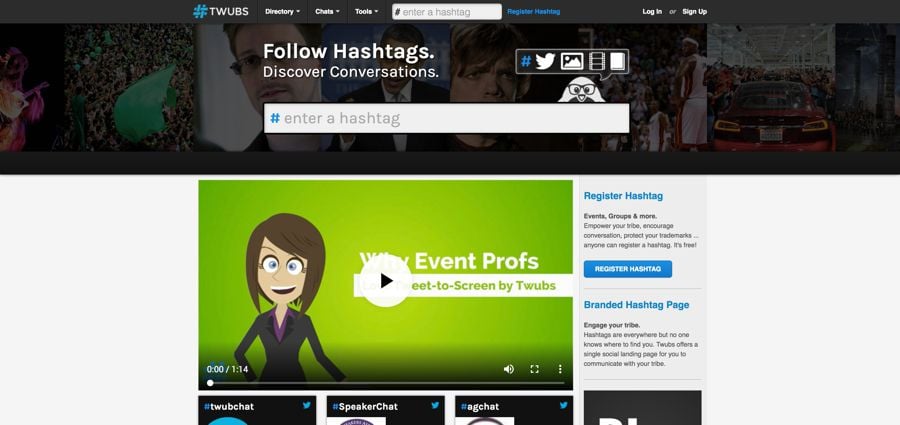 Twubs helps you monitor hashtag performance and join Twitter chats related to particular hashtags. You can just enter a hashtag and begin monitoring conversations using the tag. You can post messages directly using your selected hashtags.
You can even register a customized hashtag on Twubs. Registration provides you with a record of your claim that you can use in any trademark or other legal challenge. Twubs' free registration also exposes the primary information about your hashtag in a format optimized for search engines, helping your SEO. Twubs makes it easier to find your hashtag, and collect all its uses together in one customizable feed.
Twubs provides you with a single social landing page for you to communicate with those followers who take an interest in your customized hashtag. You can embed the conversations into your website or blog.
---
10. TweetChat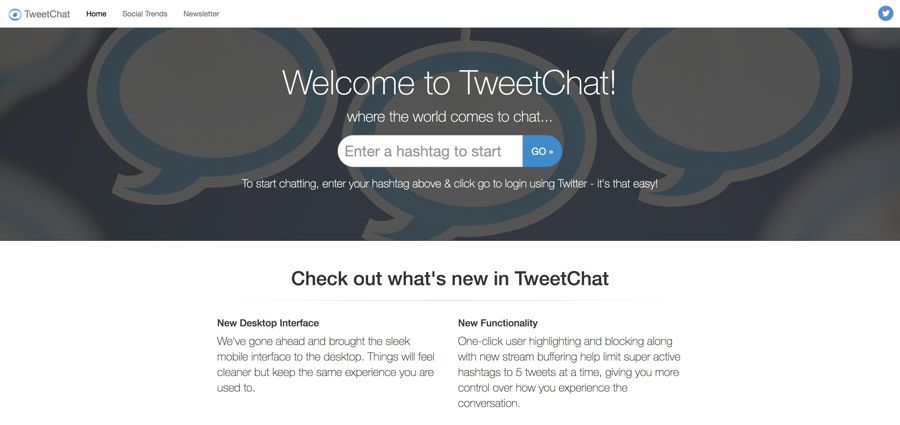 TweetChat is another tool whose primary aim is to help you start a hashtag-based chat. All you have to do is to enter your selected hashtag on the TweetChat page, click the 'Go' button and log in using Twitter.
It allows you to see what other popular Twitter chats are happening.
You can post tweets, retweet, and like posts, all related to your selected hashtag within the TweetChat interface. If you find that a chat around a hashtag is so busy that it overwhelms you, you can quickly stop tracking the conversations related to the selected hashtag.
TweetChat offers FavePages as a central place to enjoy and share your favorite tweets from the hashtags you follow. You can use them to explore what other users have favorited in the hashtags you are interested in and engage in.
TweetChat indicates that it will soon release an upgraded version, called TweetChat+Pro. Amongst other features, this will include hashtag-level troll blocking.
---
11. #Onemilliontweetmap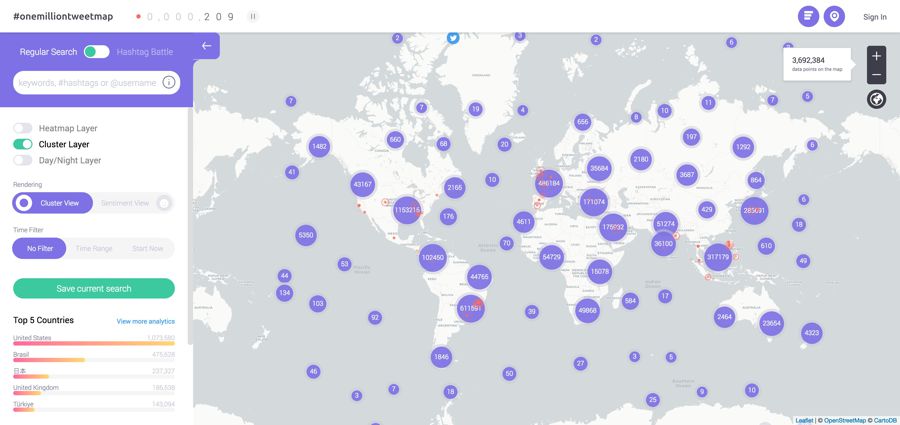 #Onemilliontweetmap takes a very different look at hashtag tracking. It tracks the usage of hashtags geographically. You can enter any hashtag you choose and graphically see where is popular now. #influencer, for instance, is currently most popular in the United States, South Africa, Germany, Mexico, and Austria.
#Onemilliontweetmap provides you with an excellent overview of hashtag usage across the world.
It offers useful filtering options, including the ability to set a timeframe. You can also set up a search, showing the hashtag usage from a particular time.
For now, you are limited to rendering your data as a basic Cluster View, but soon you will be able to get more granular with Sentiment View. This will show where the hashtag has been used in a negative, positive, or neutral manner.
#Onemilliontweetmap also gives you the choice of having a "Hashtag Battle" where you can compare the performance of two hashtags across the globe.
---
12. All Hashtag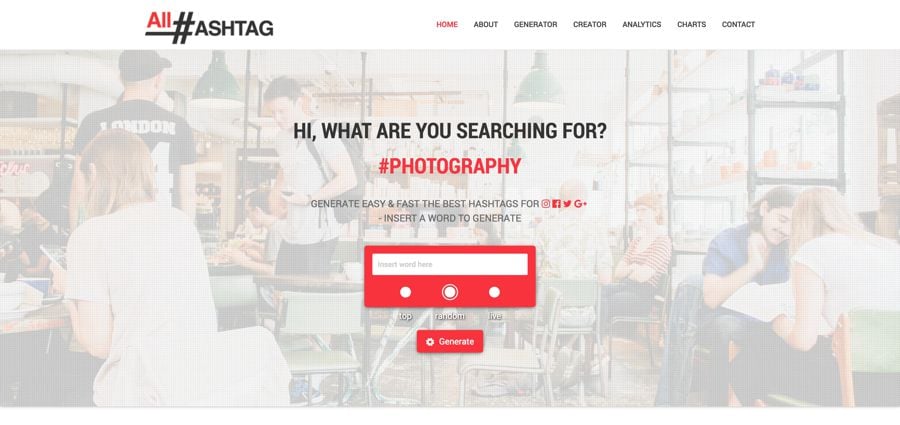 All Hashtag began as a basic hashtag suggestion tool. It helps you to create and analyze fast and easy top relevant hashtags for your social media content and marketing. It is a completely free tool.
You begin by entering a keyword, and All Hashtag provides a list of relevant hashtags that you just copy and paste into your social media posts.
All Hashtag has now expanded to include four hashtag-related tools:
Hashtag Generator – this is the original tool that generates top, random or live hashtags and shows you the best hashtags you need

Hashtag Creator – allows you to create your own custom hashtags

Hashtag Analytics - analyzes a hashtag and gives basic analytic information about your hashtag for your marketing strategy.

Top Hashtags – suggests the hashtags that are currently performing the best and are most popular
---
13. Hashtagify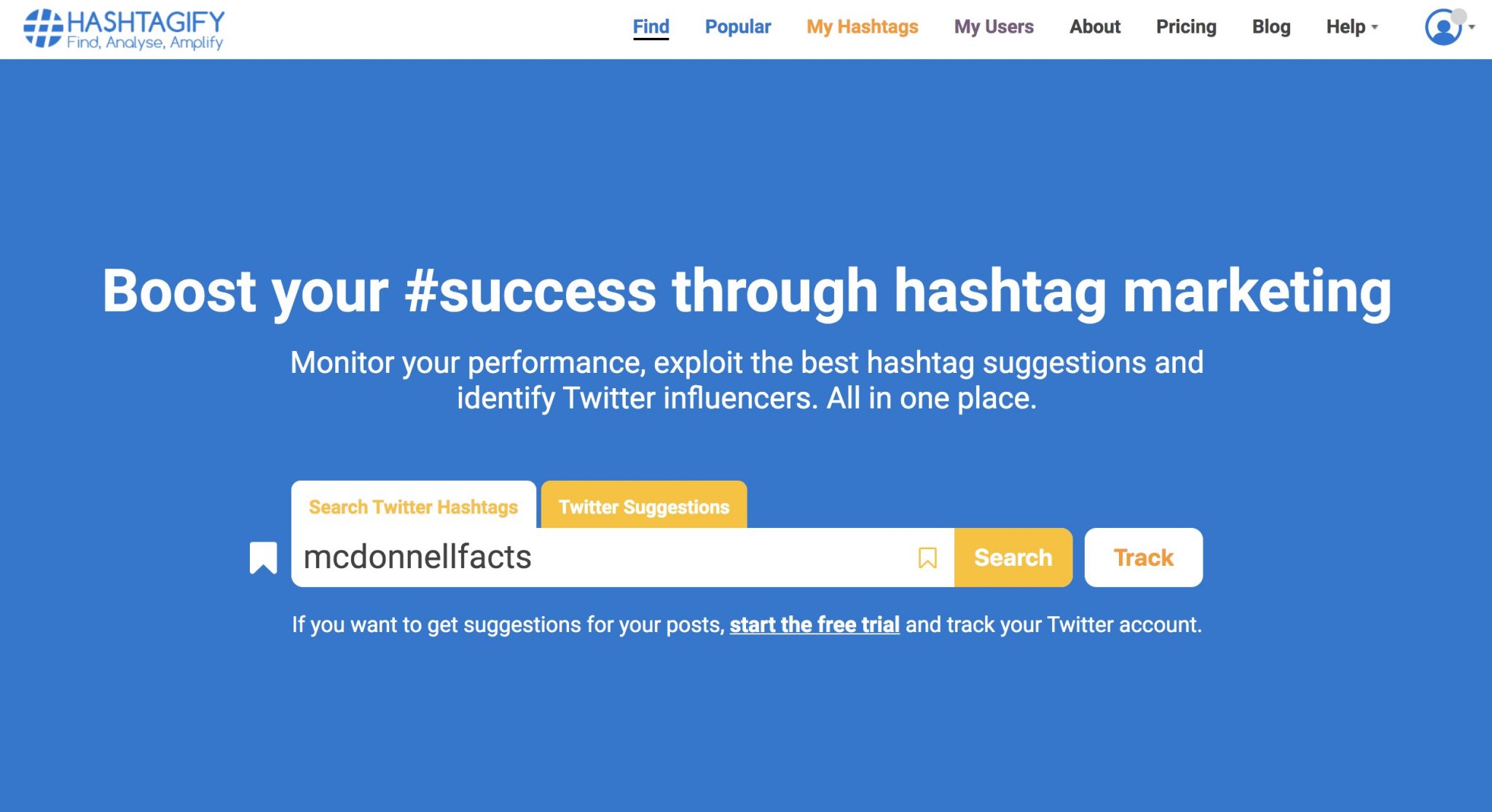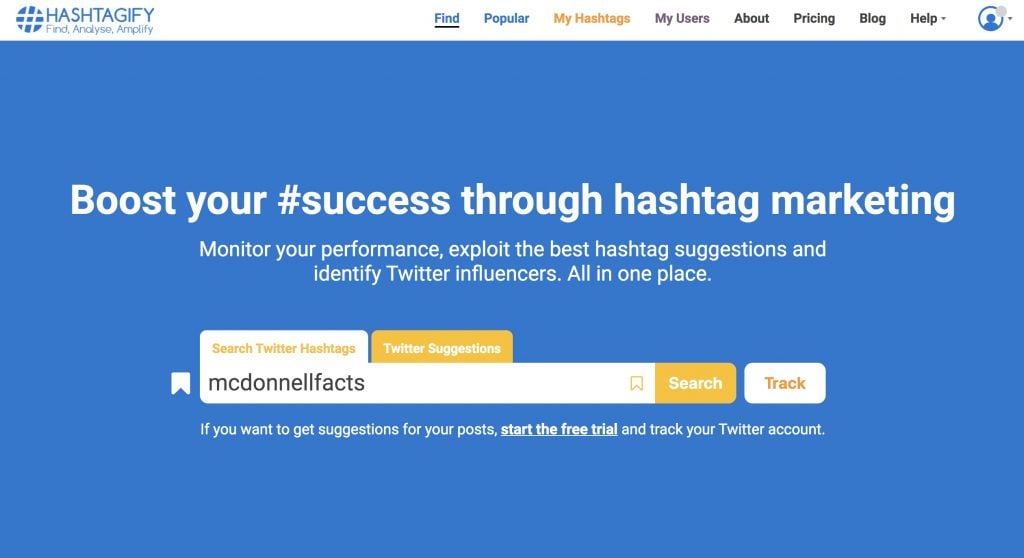 Hashtagify allows you to search real-time data and insights about any hashtag on Twitter: popularity ranking, related hashtags, trends, and much more. You can track any hashtag on Twitter, or follow a particular Twitter user and get in-depth analysis. You can use it to discover trending hashtags, monitor relevant content, and find influencers whom you should know.
You can even use it to enhance our social media strategy through hashtag marketing. You can use Hashtagify to uncover the top trending hashtags and use custom suggestions to amplify your message and reach a broader audience.
They provide you with easy-to-read dashboards and charts. These allow you to audit your performance, monitor aggregated analytics, and build custom reports.
Although Hashtagify isn't free, you can make the most of a 7-day free trial. Plans begin at $29 per month (+ VAT) for the Personal plan, that offers you 2 Bronze Trackers (2 hashtags and 2 Twitter users), 10 Top Tweeters per tracked hashtag, full access to the ranking of the most popular hashtags, and the ability to bookmark your favorite hashtags.
---
14. Hashtagtracking.com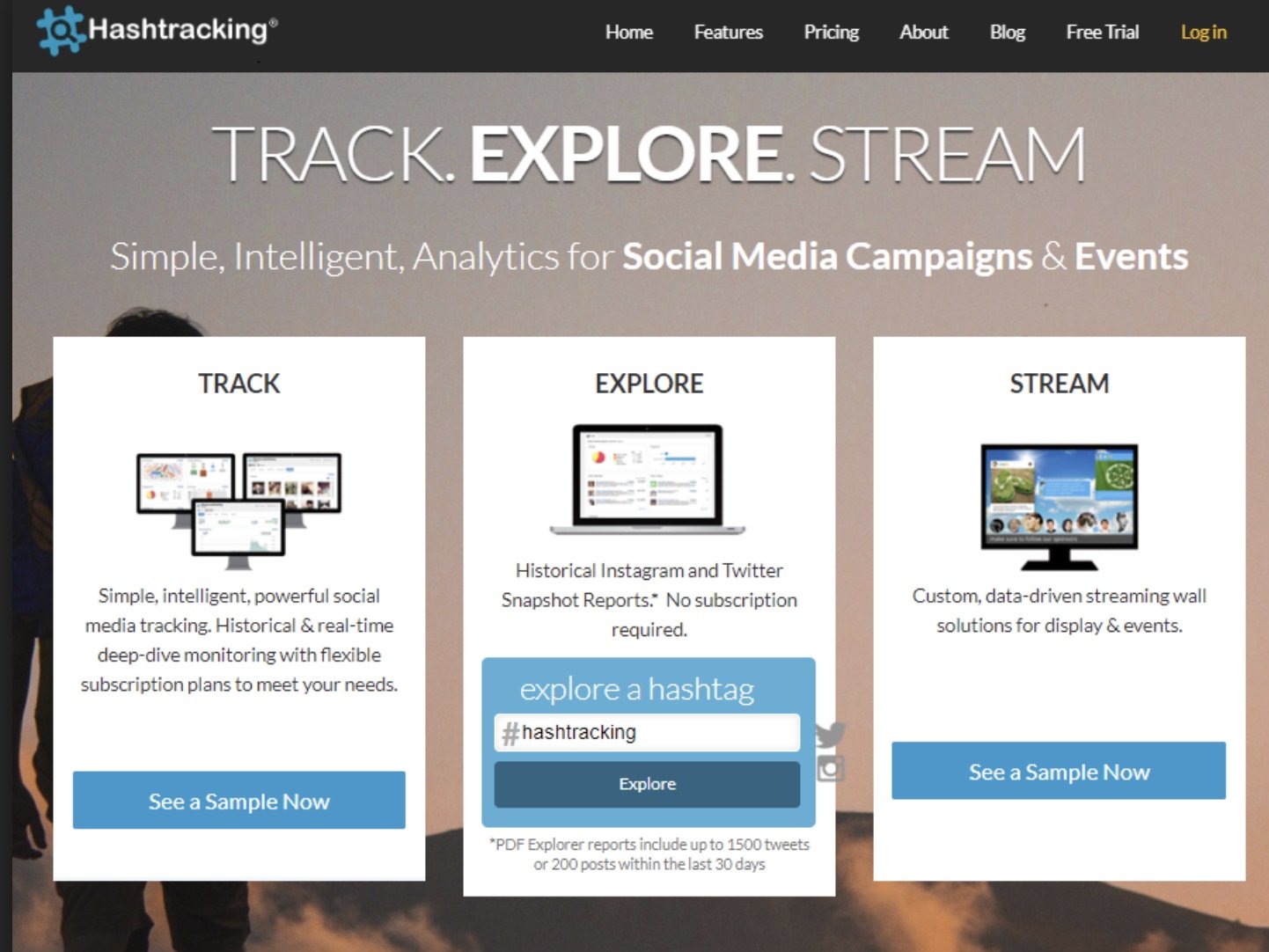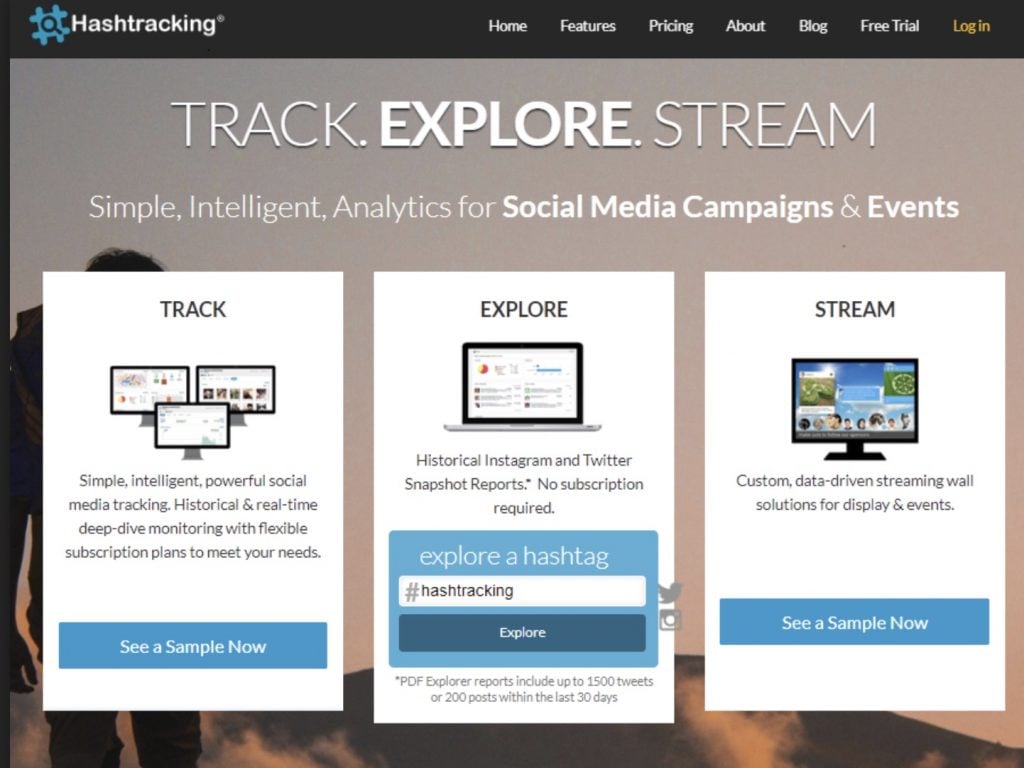 Hashtagtracking.com is one of the more sophisticated tools to make a list. Comes with eight features dedicated to helping you learn as much as possible about the hashtags you're interested in, and also discovered more. Features include the option of exploring social media reports of the most recent data on hashtags (a free service), access to a stream wall, the ability to create, share and store reports, and get a detailed look at the history of hashtags and track them in real-time.
And as you can tell, Hashtagtracking.com really delivers on the data front. You can also gather engagement analysis, buzzwords and geo-data, tell which influencers may be best to work with on campaigns, and explore all data for future usage. Hashtagtracking.com offers five plans and a free trial on its basic plan.
---
15. Keyhole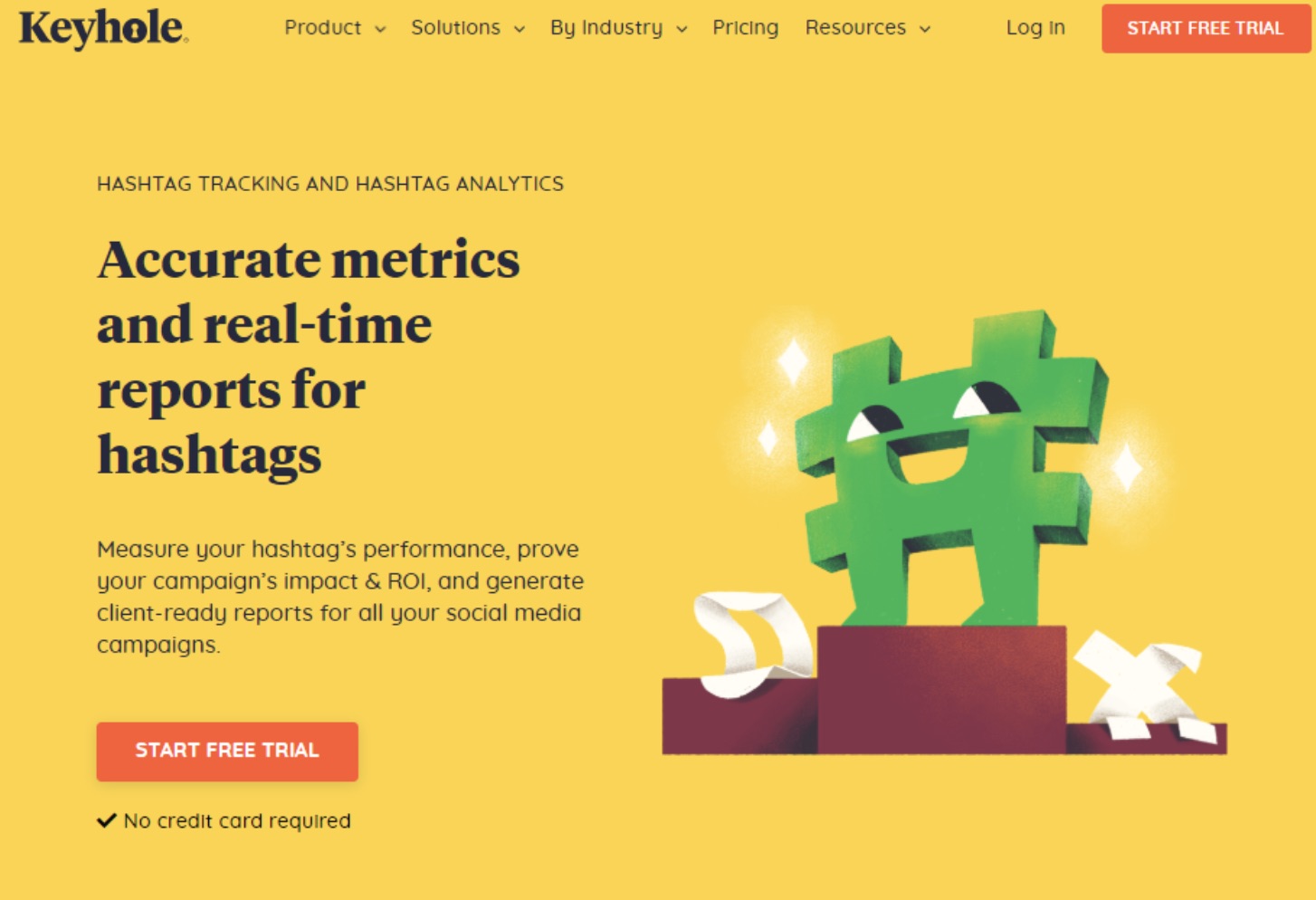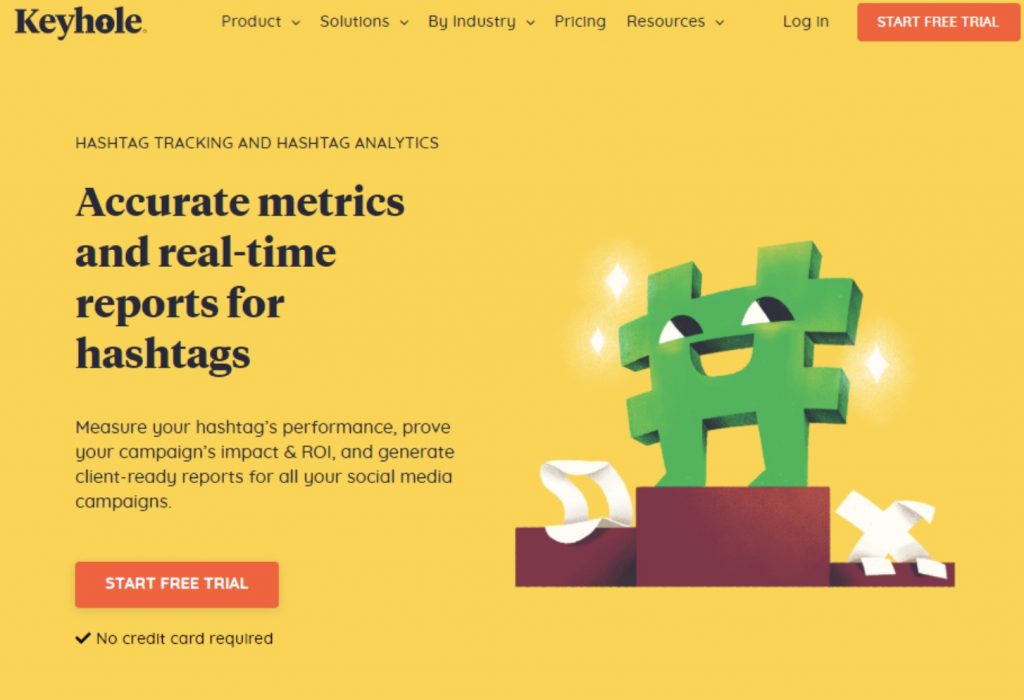 Keyhole is one of the more powerful monitoring tools available today. It helps brands measure the impact of social media campaigns through social media reporting, social mention tracking, keyword tracking, social media, event monitoring, and providing access to historical data to help companies develop keen insights.
Keyhole's hashtag analytics tool provides real-time metrics on any hashtag you can think of. Most importantly, it will help you measure your social media campaign performance to help prove the impact and ROI of your campaigns. As with Hashtagtracking.com, keyhole also provides customizable reports but does so with a twist. You're able to produce shareable dashboards - something clients and brands the world over will love.
Keyhole's hashtag tracking and analytics tool is part of their monitoring solution. The social media monitoring platform is available on a no-credit card seven-day trial.
---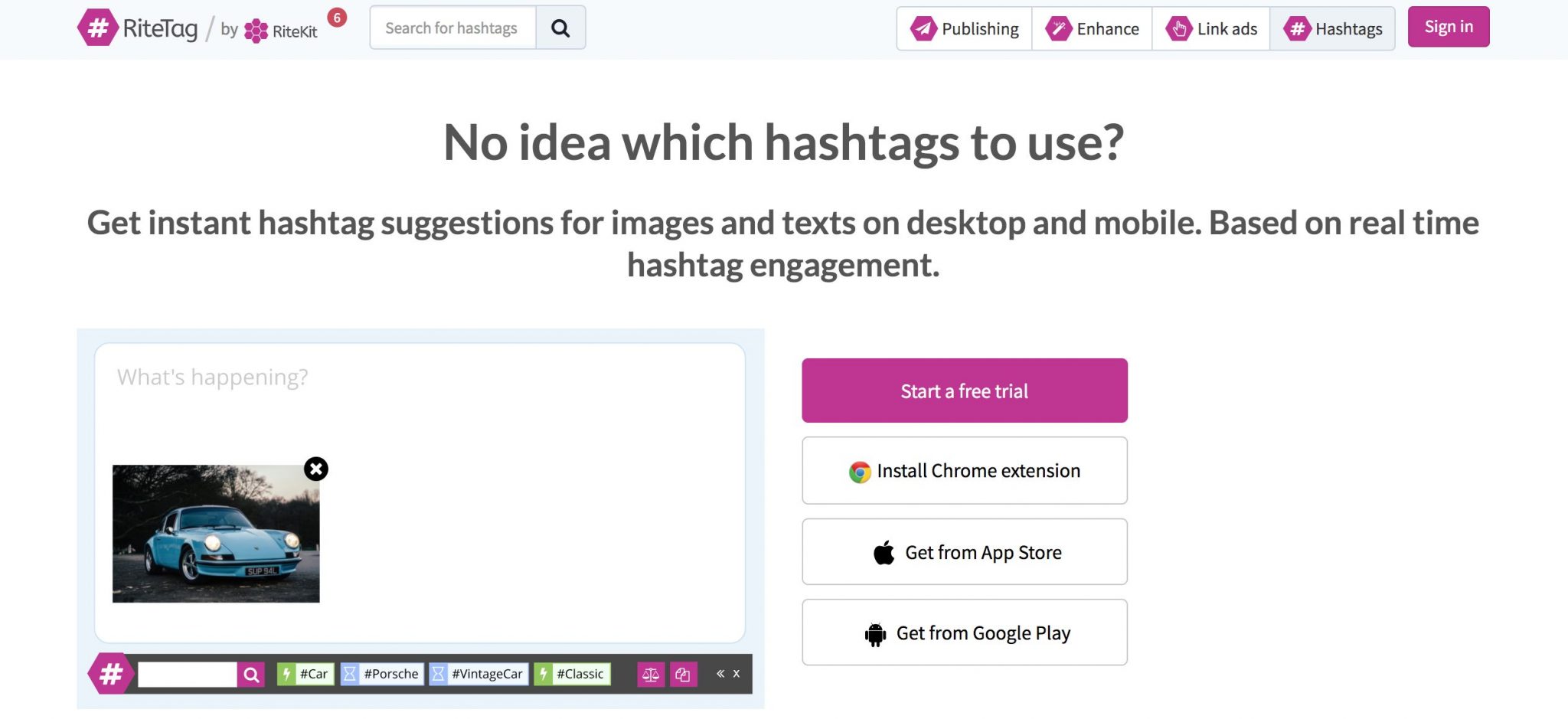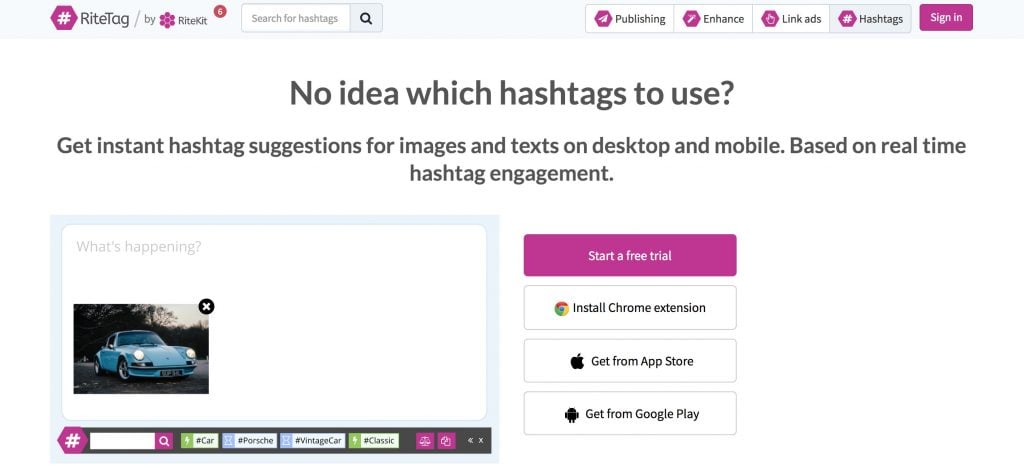 RiteTag is one of the most unique hashtag performance tools. It's almost like you have your very own personal hashtag trainer. After signing up with your Twitter account, you'll be able to see if the hashtags you've been using in your tweets are relevant to you or not.
One thing that makes RiteTag a reliable tool to invest in is how it actively sends trending hashtag alerts. When you add the topic you want to follow, you'll get email alerts if there are new popular hashtags emerging about your chosen topic. You can also get tag sets where you can group your hashtags together to compare their metrics including reach, retweets, impressions, exposure, and more.
Other nice features include the instant feedback option and integration of social media tools like Buffer and Hootsuite. There's also a chrome extension which is unique when compared to similar tools. As with most of the tools on the list, you can use aspects of the tools for free, but you'll need to pay for advanced elements.
---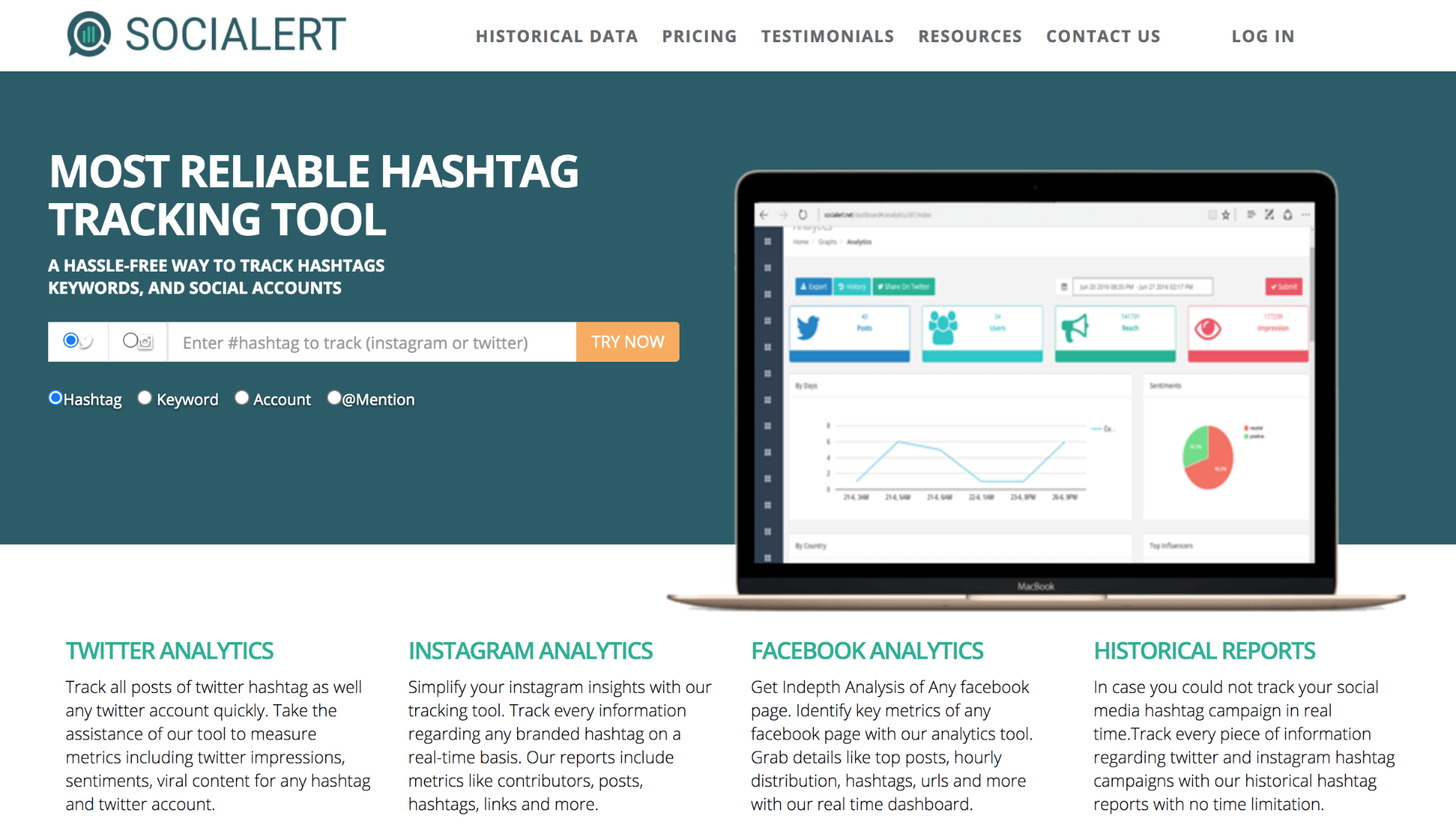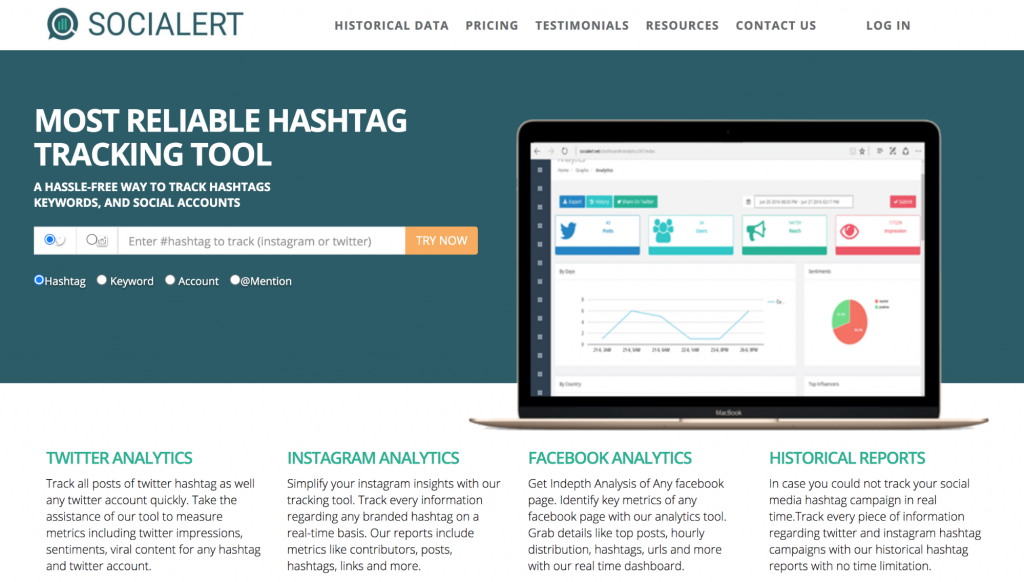 Socialert is an easy to use tool for hashtag tracking. Without having to pay anything, you can get a quick overview of hashtag performance. How does it work? Easy. Just enter a hashtag, keyword, @mention, etc. and the tool generates an automatic report. Every report will give you a better understanding of what's working and what's not working.
You can use Socialert for more than just hashtag tracking and keyword analytics. You can also track your competitors, monitor who's saying what about your brand, and track special events. The filtering capability from Socialert is a nice option that lets you customize what you want to look for from your target audience across various social media channels.
---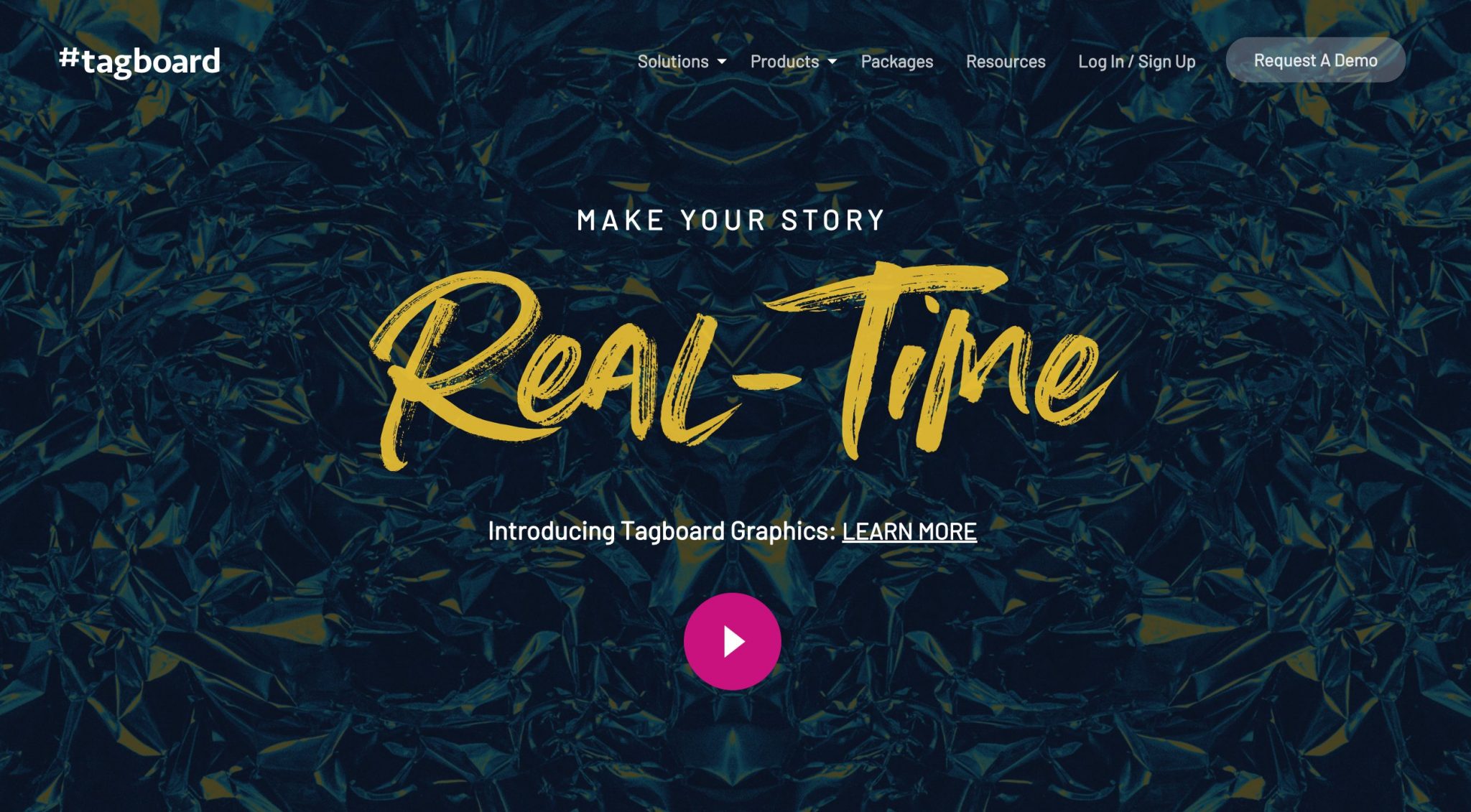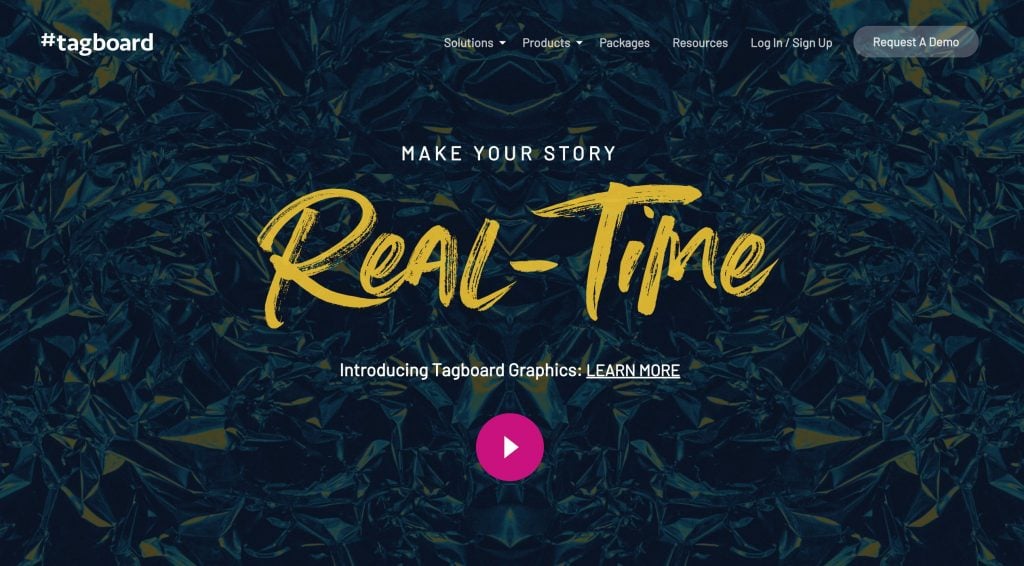 Tagboard gives you a quick, visual snapshot of how a hashtag is being used across multiple platforms. You can also see hashtags that are linked to the one you searched for, which is handy for major events that often have multiple hashtags.
After you've searched, you're welcomed with a board with updates from a wide range of networks. You can also filter out conversations from networks that you're not interested in.
Tagboard offers a great way to understand and access discussions on a wide range of networks and a powerful system to track what's most important for you. You can retweet, reply, comment, and like from your tagboard. You can see your top hashtag tagboard for free, but for extra awesome features, there's a fee.
---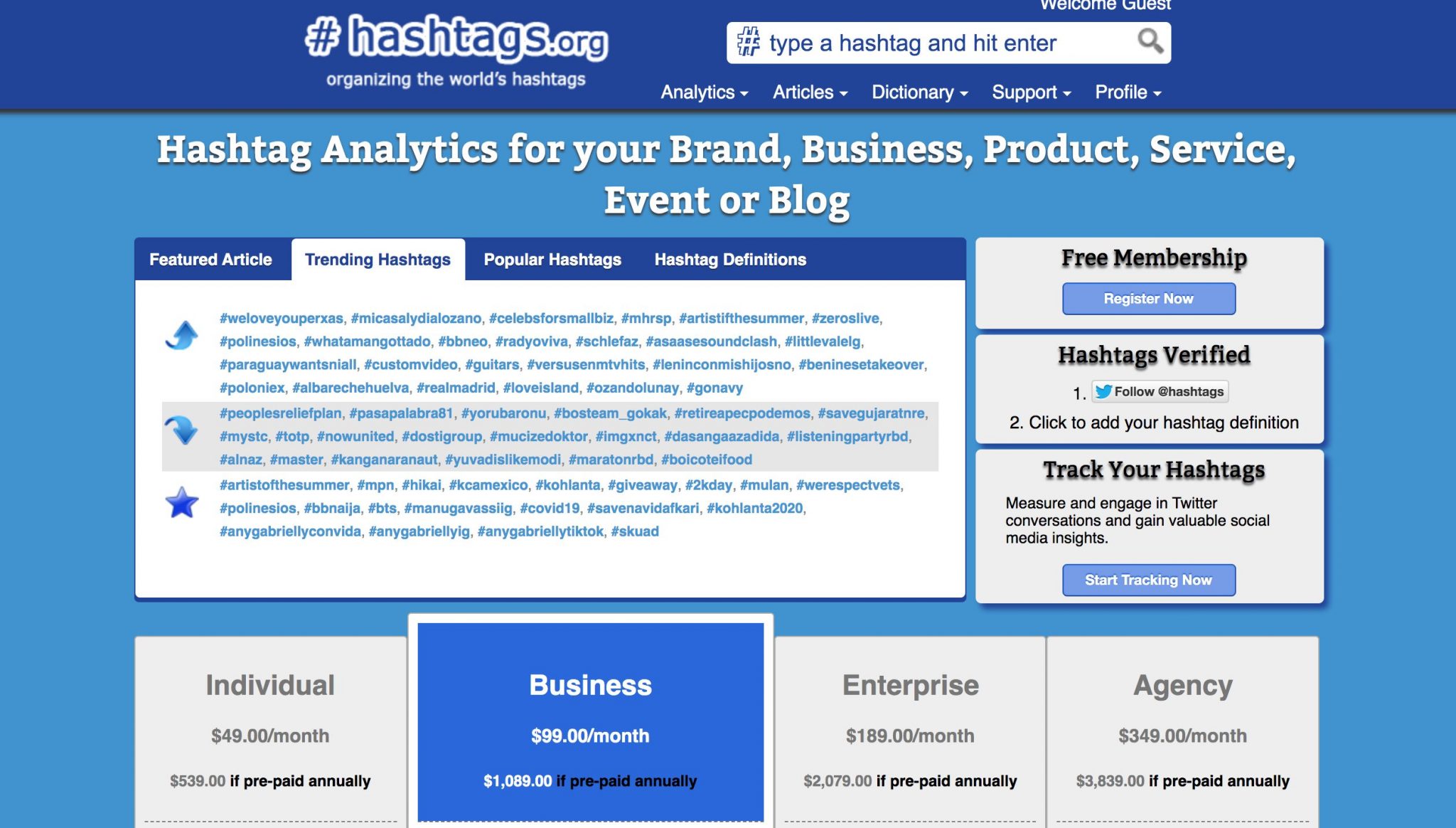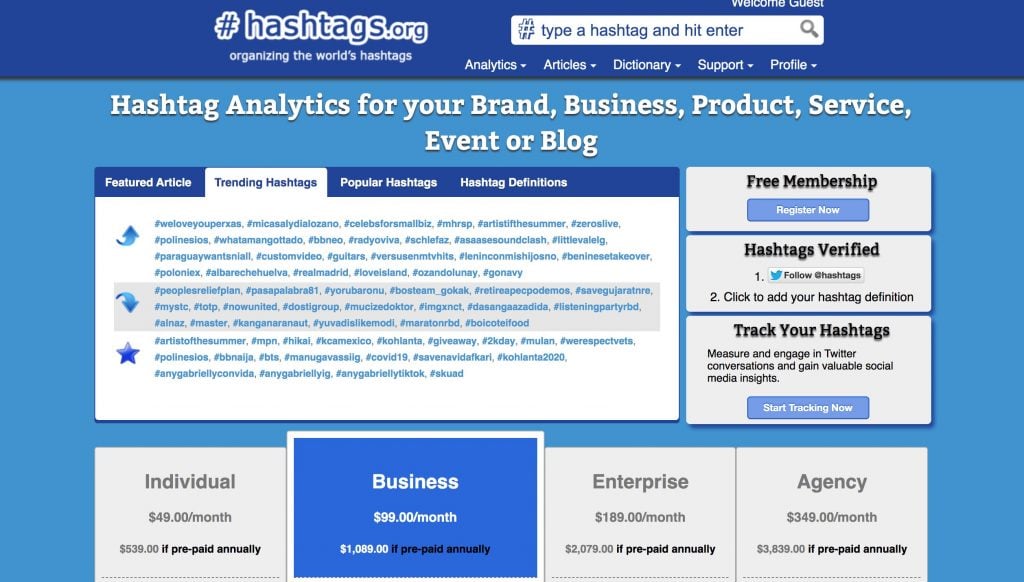 Hashtags.org is the go-to site for general information on hashtags. It's most useful for finding out the top trending hashtags in different genres such as business, tech, entertainment, and more.
Hashtags.org is a great learning resource for those just getting started with hashtags and the articles can give you ideas on what makes a hashtag successful.
---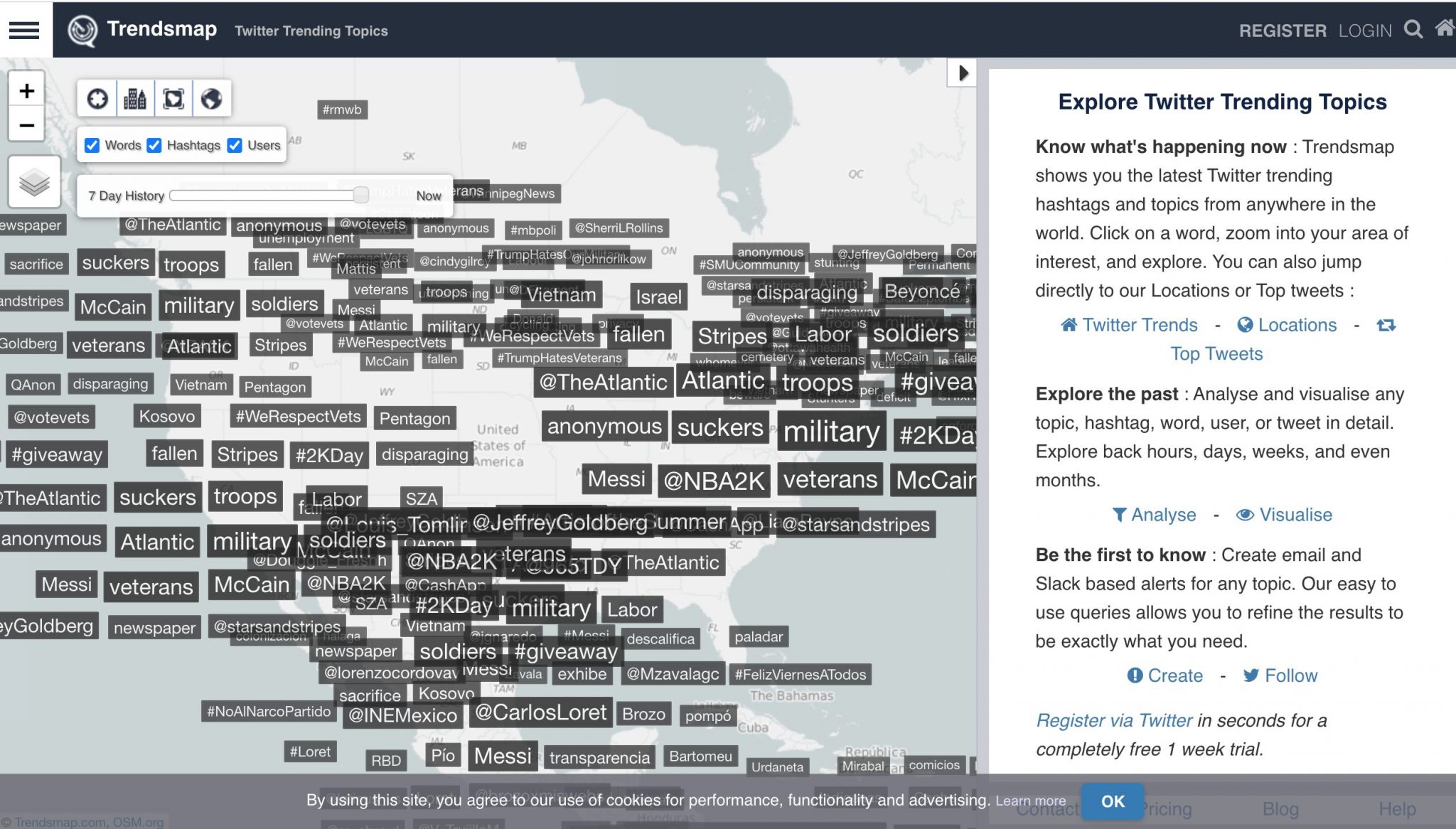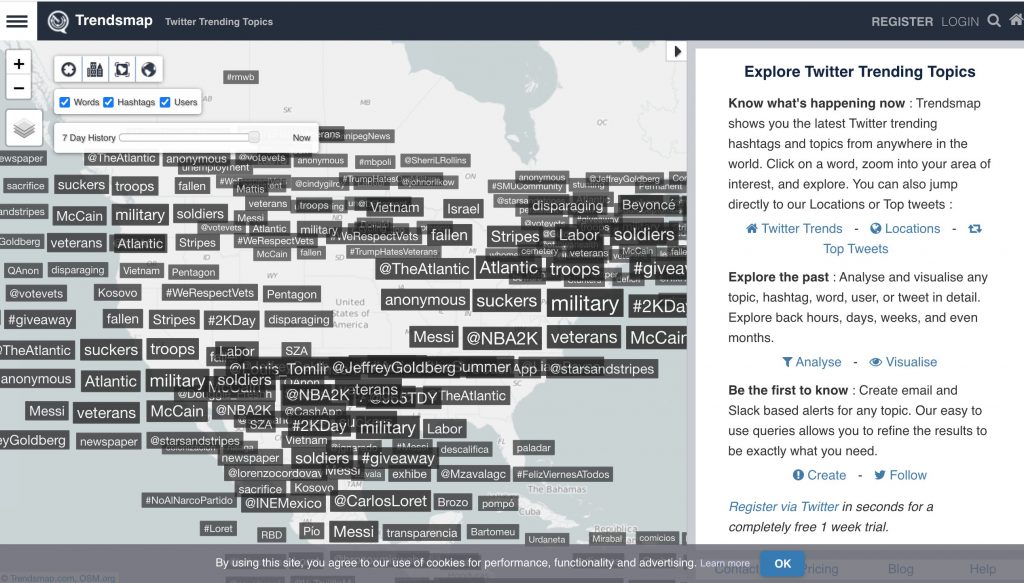 If you want to see what the world is talking about, Trendsmap gives you an instant overview. You can instantly see the current most popular hashtags in every country and region in the world. You can zoom in and out of the map to get the exact view that you want and the overall effect is visually appealing.
If you need to check popular or trending hashtags for a particular location. There's a hashtag location map where you can see popular hashtags, users, and keywords. Provides data for the last 7 days. You get much more in-depth data and filtering options if you opt for one of their paid options.
---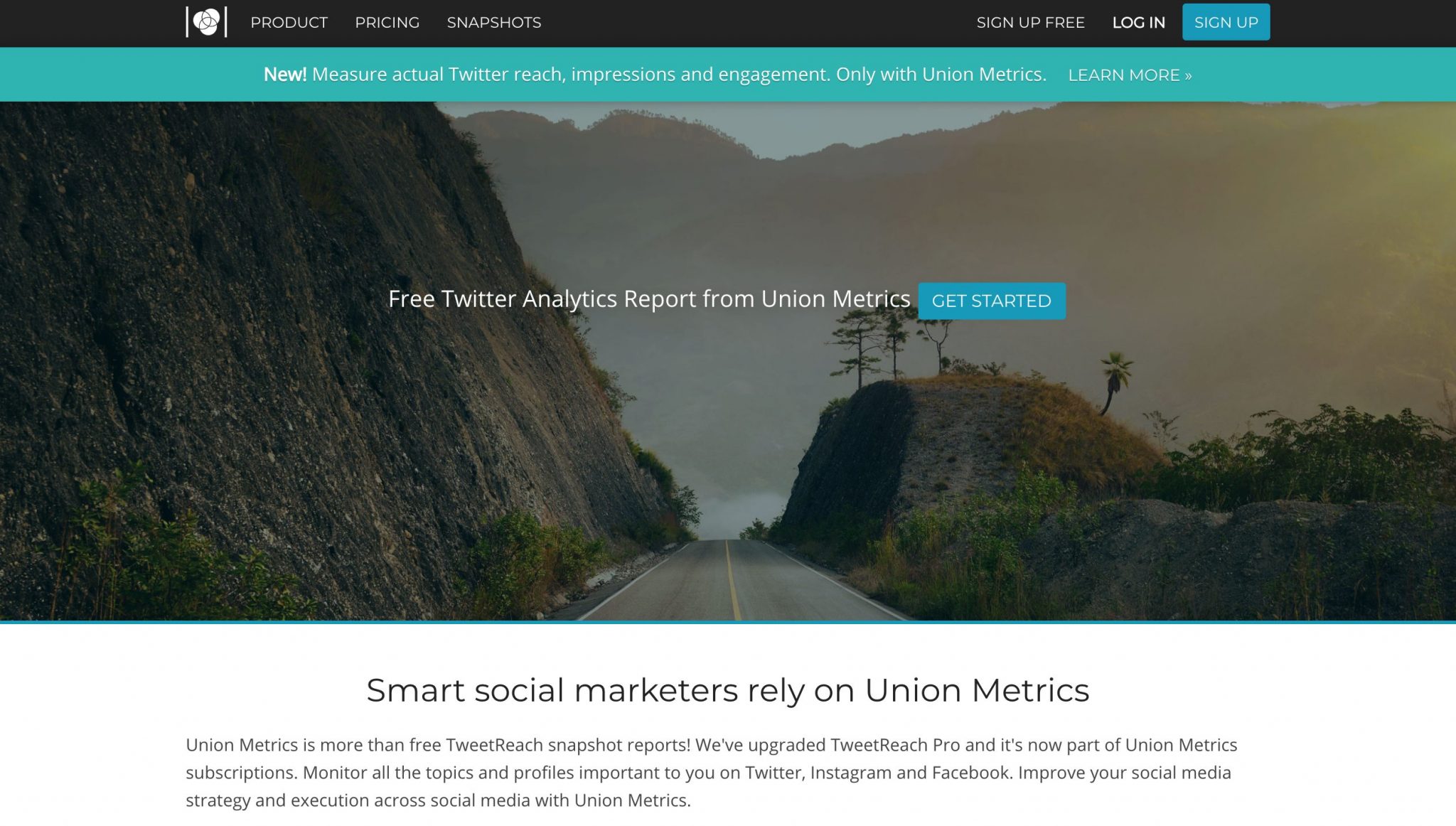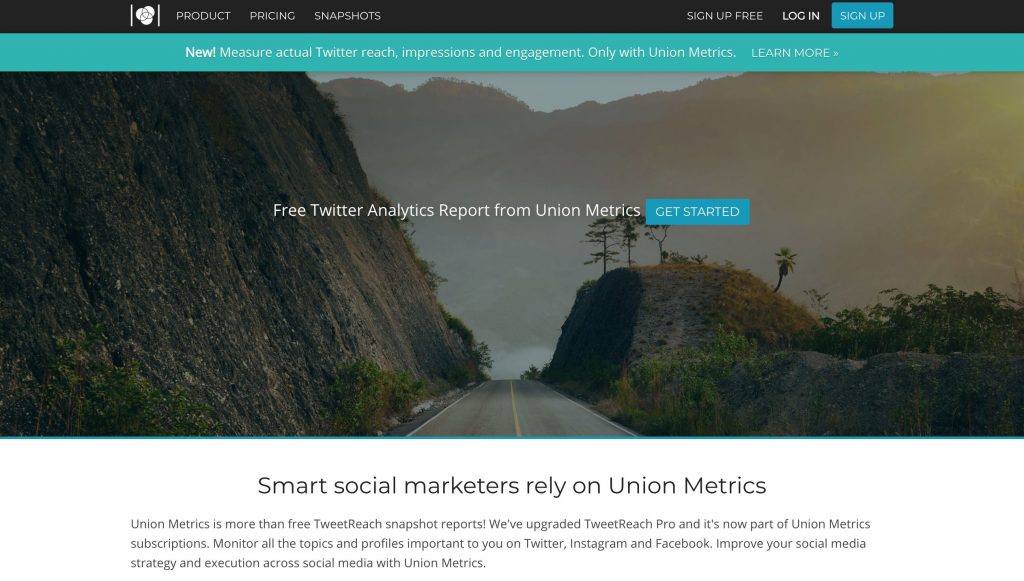 TweetReach provides a clear and simple way to understand the performance of your tweets through a single visualization. Free analytics capture activity for the last 100 tweets that use your hashtag. You can see the top contributors and the report can be downloaded as a pdf. You'll be able to see your top hashtag's estimated reach, impressions, and contributors. TweetReach's paid version will also give you analytics from Instagram and Facebook, as well as Twitter.
---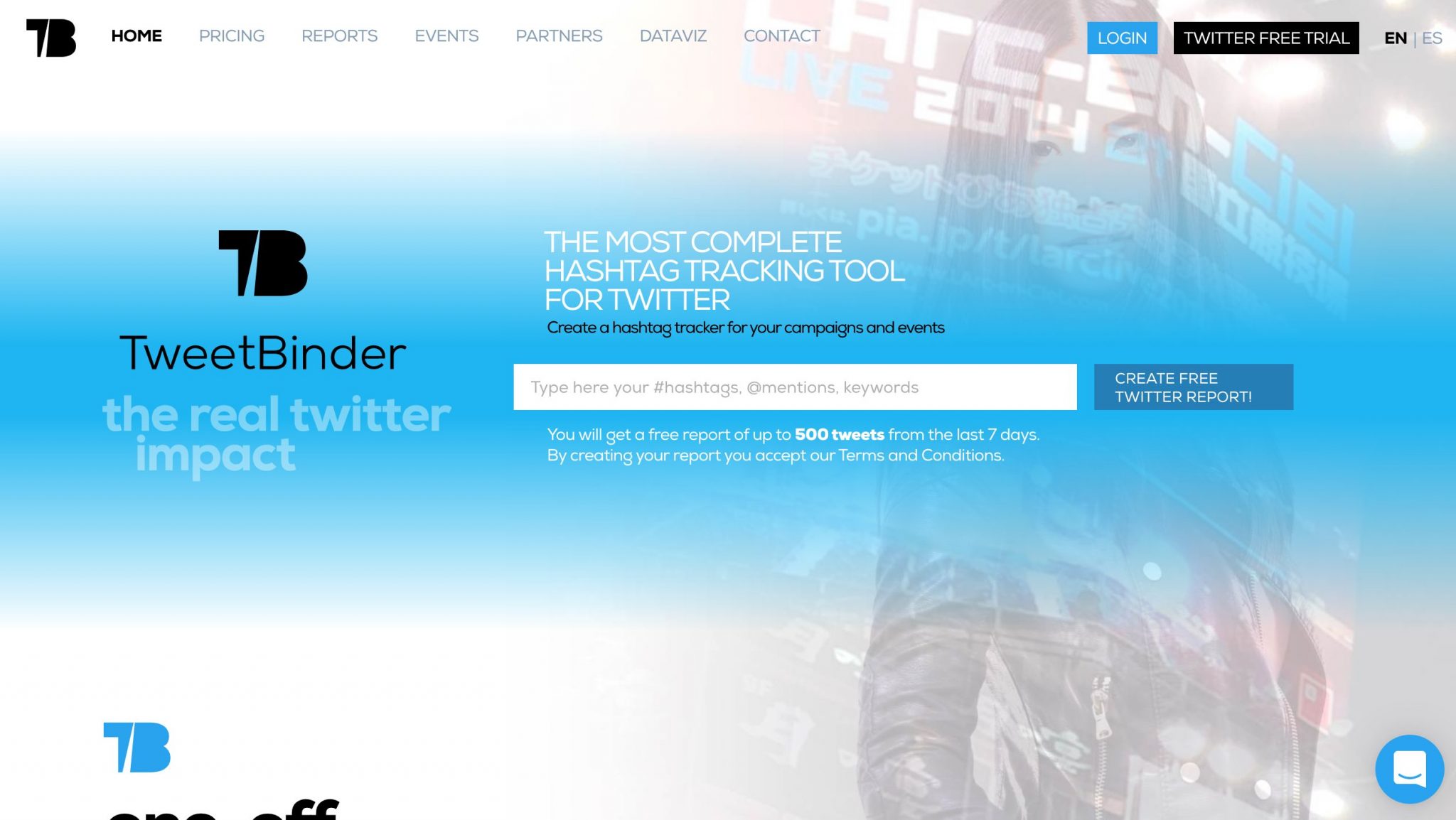 TweetBinder is a great tool for getting an overview about your social media and hashtag performance. The visualizations are clear and easy to understand, making it a good option for those new to social media analytics.
You can analyze your Twitter hashtag and see who's engaged in the conversation, who is the most influential, and what links were shared. There is also an overall analytics tool, which shows you the total tweets related to a conversation over a period of time, the retweets, the links, etc. Effective visuals, breaks down tweets by type, including text tweets, replies, retweets, or tweets with images.
---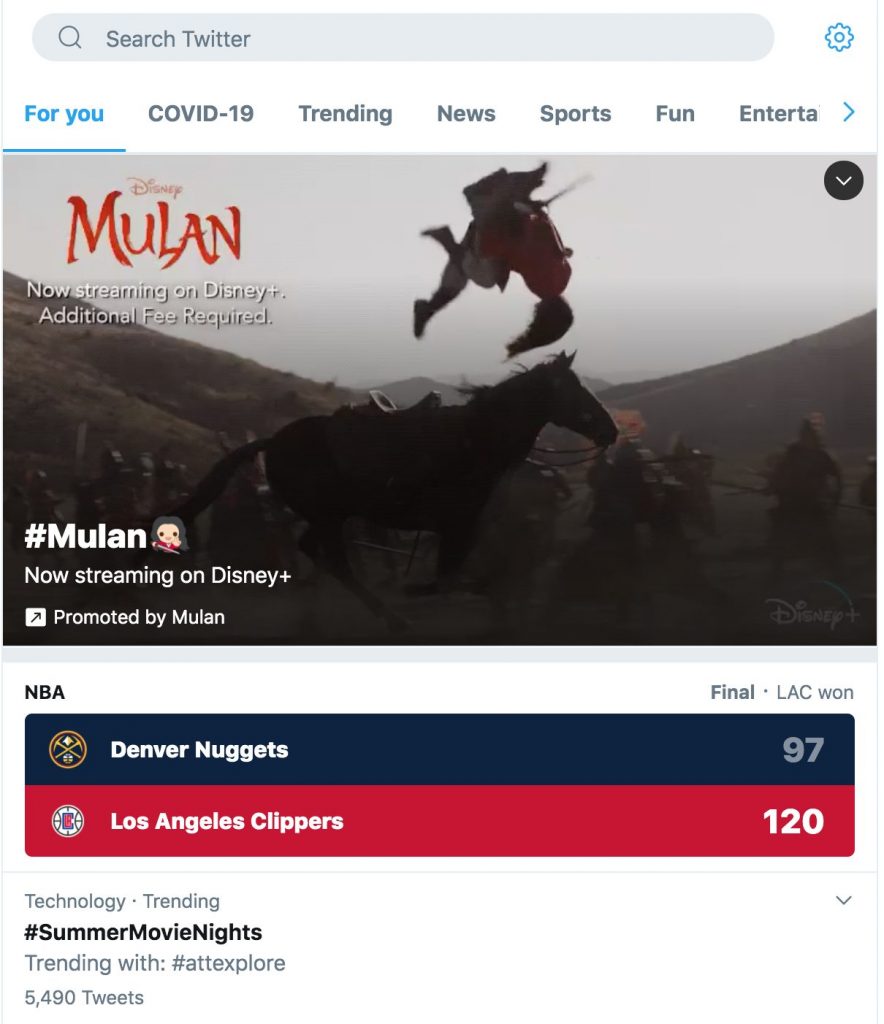 Don't forget that Twitter itself is a useful tool for monitoring hashtags, particularly when trying to surface emerging trends.
When you log in to Twitter you can see trending hashtags on the left. You can change the location as well and you can see trending hashtags or keywords in your chosen area. Because it's an inbuilt feature of Twitter, you don't need to leave Twitter to know about trending hashtags and keywords. Also, when you click a trending hashtag, you can see tweets and other information with standard Twitter interface.
---

TrackMyHashtag is a social media analytics tool which tracks all the activities happening around a Twitter campaign, analyzes those activities and provides lots of useful insights.
TMH has the capacity to track complete social media campaigns to give you every minute detail of the topic.
It delivers lots of useful information which could be used to analyze the impact of any social media campaign, to track all the activity of the competitions' social media strategy or to make your own social media marketing strategy.
---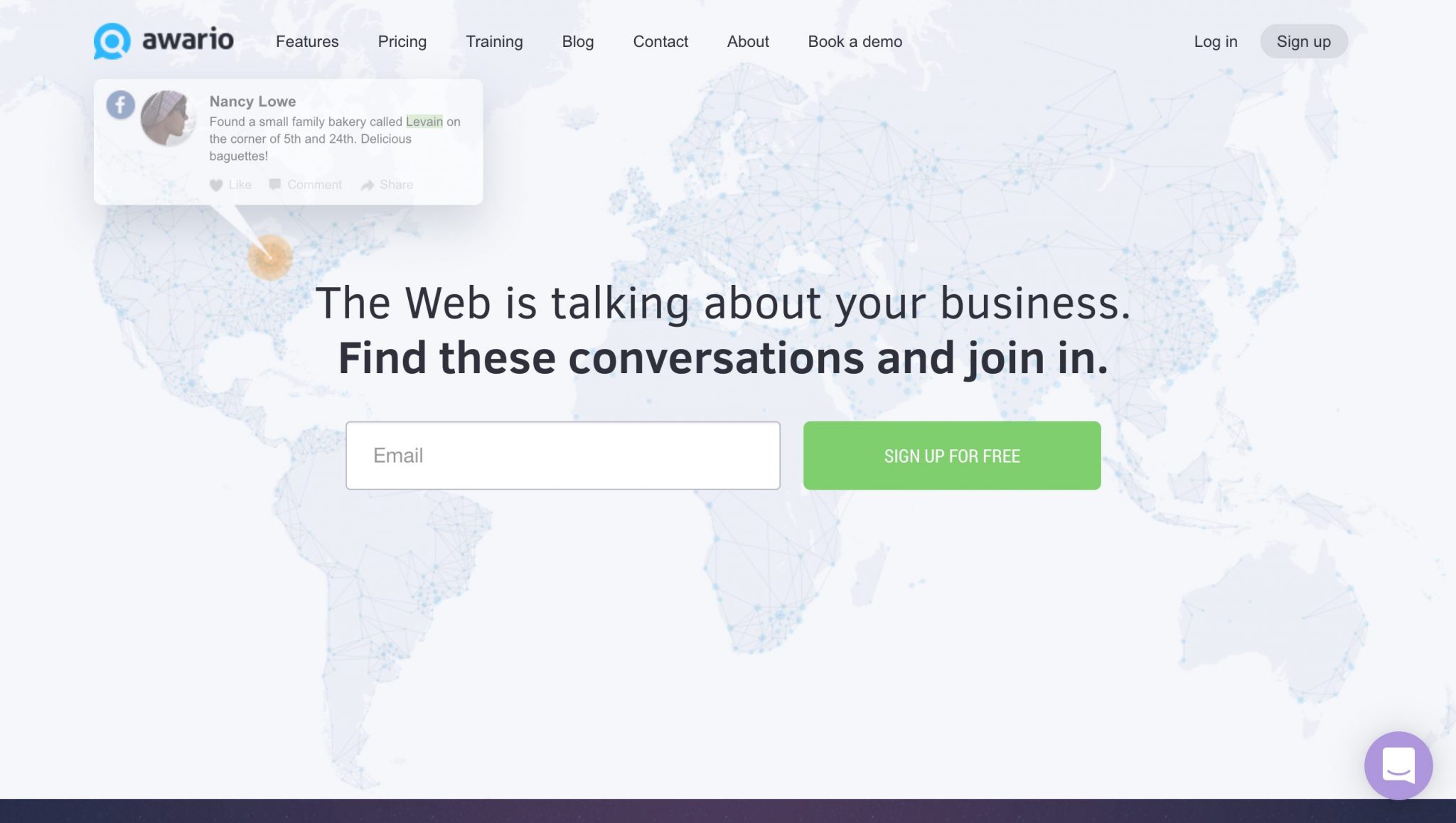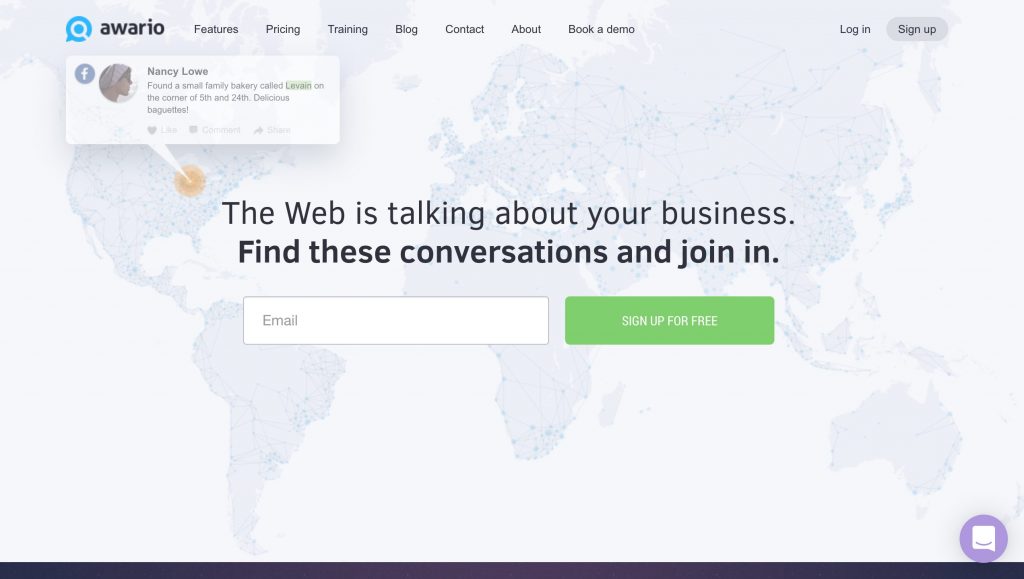 Awario is a social listening tool that gives brands access to data that matters to their business: insights on their customers, market, and competitors. It's developed by a bootstrapped company headquartered in Belarus with offices in Cyprus and California. Awario started as a little pet project that branched off another product by the same company, SEO PowerSuite.
Awario is ideal for looking for things that you're after and then letting the system do the rest. The automation on this product is fantastic. Set an email alert for a specific keyword on any social media platform, then spend minutes a day reviewing them on email.
Frequently Asked Questions
How do you track hashtag performance?
In this article, we have looked at many tools you can use to track hashtag performance. Hashtag tracking tools help you find popular, relevant hashtags. They show the trends in hashtag usage over time. The best tools cost you money, although there are free hashtag tools that may do enough to meet your needs. If you need to find information about a few hashtags on a one-off basis, a free trial of one of the pay products may give you all you require.
How can you tell if a hashtag is popular?
Depending on the social network you're using, any of the hashtag tracking tools in this article should be able to give you an idea of whether a hashtag is popular. Each tool uses a different method to show popular hashtags. For example, All Hashtag includes Top Hashtags that suggests hashtags currently performing well and are most popular. Buzzsumo lets you search for specific hashtags to see their popularity across social channels.
How do hashtags gain followers?
Although a hashtag isn't a social media user, you can follow them on both Twitter and Instagram. Twitter includes a Follow button on hashtag pages. This gives you a way to collate a series of tweets and see new tweets on the topic in real-time. Likewise, to follow a hashtag on Instagram, tap on your chosen hashtag, and then tap Follow. From then on, you will see photos and videos about that topic in your feed.
Are 30 hashtags too many?
For any social network other than Instagram, 30 hashtags would always be too many – imagine trying to fit 30 hashtags into your 280-character tweets. Instagram, however, is more lenient to large-scale hashtag use and accepts up to 30 hashtags per post. However, just because you can use 30 hashtags on Instagram doesn't mean you should. There are mixed views about this. However, the consensus is that 11 hashtags are the optimum number. And change them every post to be relevant to the content.
Do hashtags increase followers?
The main advantage of using hashtags is to increase the reach of your posts. If you make an eye-catching, exciting post on a particular topic on Instagram, for instance, and don't use hashtags, you are limiting the reach of your posts to your followers (unless Instagram places it in people's Explore pages). If you use some relevant popular hashtags, however, then you gain a whole new audience (people who search for those hashtags), some of whom will like your posts and follow you for more.
How do you measure hashtag reach?
Many of the tools we have covered in this article give a useful indication of a hashtag's reach. A hashtag's reach is the number of people who have potentially seen posts that have used the hashtag on a particular social network. For example, if you invented a new hashtag and used it in a post, then the hashtag reach would be your follower number until somebody else used it. Marketers take a keen interest in hashtag reach of custom hashtags created for specific marketing campaigns.