Advertising Disclosure
Advertising disclosure:
Our partners compensate us. This may influence which products or services we review (also where and how those products appear on the site), this in no way affects our recommendations or the advice we offer. Our reviews are based on years of experience and countless hours of research. Our partners cannot pay us to guarantee favorable reviews of their products or services.
SEO, at its core, is the art of optimizing a website to rank higher on search engines, thereby increasing its visibility and driving organic traffic. However, when it comes to international markets, the dynamics change considerably.
Different languages, cultural nuances, search behaviors, and local search engine preferences add layers of complexity to the SEO process. International SEO is not just about translating content; it's about understanding and catering to the unique needs and preferences of diverse audiences.
Therefore, international SEO agencies specialize in navigating these complexities. Compared to regular SEO agencies, international SEO agencies possess the knowledge and tools to optimize a business' website for multiple countries and languages. This ensures that the brand message is consistent, relevant, and engaging across different regions, increasing brand awareness, trust, and conversions.
 Join us as we explore this year's top 10 International SEO Agencies, carelessly guiding businesses through the vast expanse.
---
Top International SEO Agencies
Top
international seo agencies
2024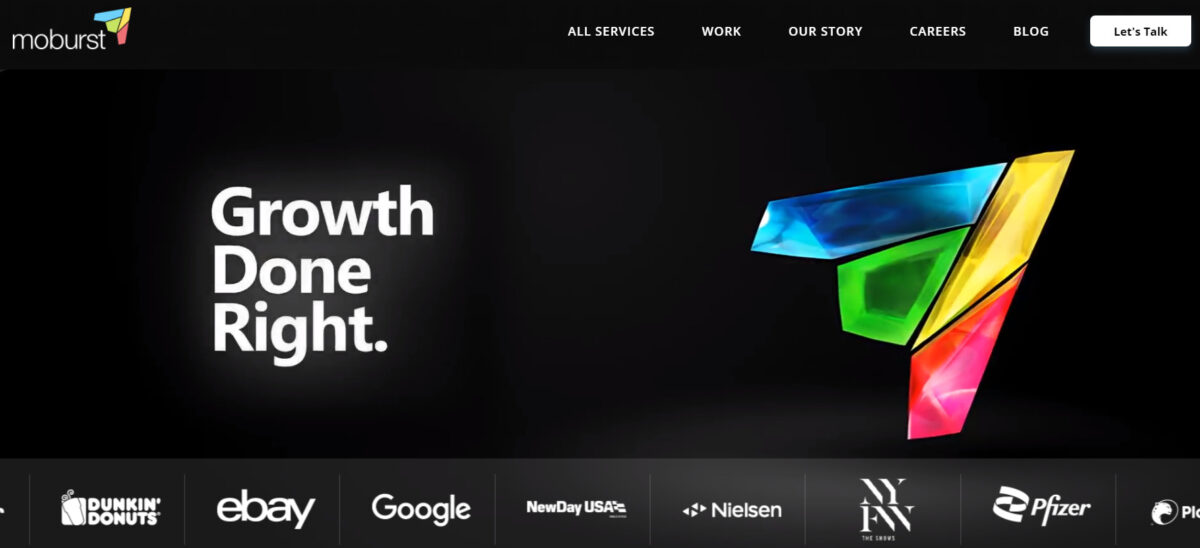 Average Hourly Rate: $150 – $199
Average Project Cost: Starting at $25,000+
Location: New York, NY, United States
Moburst, stationed in the heart of New York, has carved a niche for itself in the realm of international SEO. Their mantra revolves around the idea that standing out is imperative in a world teeming with billions of websites. They believe SEO is the linchpin for any company aiming to connect with its global audience. Their holistic approach ensures that SEO is a critical component of a sustainable strategy to drive hypergrowth.
Moburst's expertise shines in laying strong SEO foundations. They emphasize that increased traffic begins with an up-to-date and precise SEO strategy. Moreover, their content creation is not just about writing; it's an art form meticulously crafted with the right anchors, keywords, and metadata. On the technical front, they delve deep into the intricacies of site structure, loading times, and mobile-friendliness, ensuring websites are primed for Google's algorithm.
This methodical approach starts with an in-depth research phase, understanding the niche and the current website's standing. Optimization follows, addressing both on-page and off-page elements. They also prioritize tracking, ensuring that their strategies are yielding the desired results.

---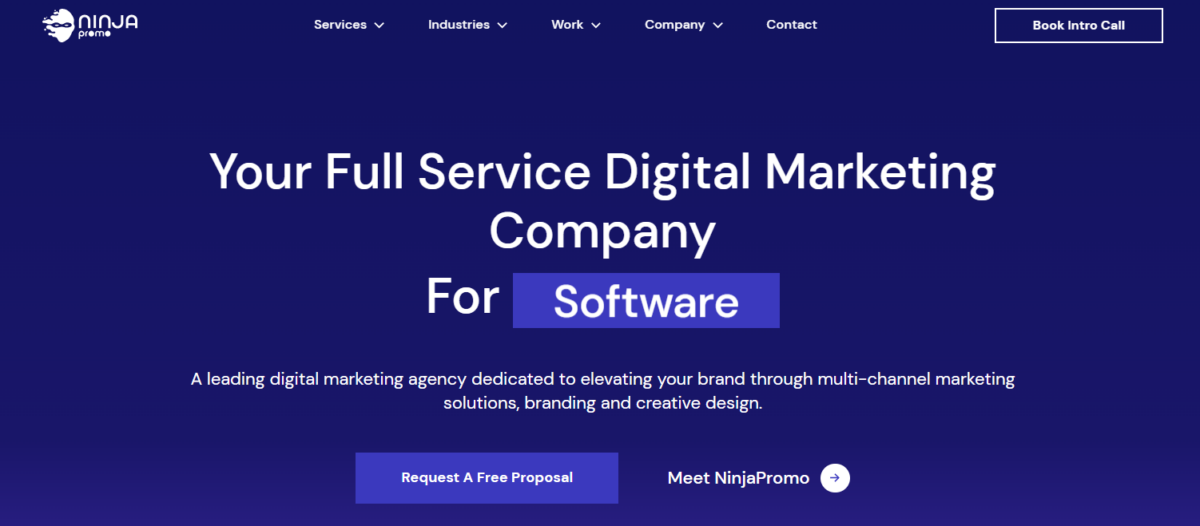 Average Hourly Rate: $50 – $99
Average Project Cost: Starting at $5,000+
Location: London, United Kingdom
NinjaPromo, based in the diverse city of London, is a leading digital marketing agency with a keen focus on providing international SEO services. Established in 2017, they have quickly risen to prominence, assisting companies in optimizing their online presence for global success. Their strength lies in their profound understanding of localization, ensuring businesses resonate with different audiences.
Technical SEO is one of NinjaPromo's standout offerings. They prime websites and make them search-engine friendly, addressing crucial elements like website structure and mobile responsiveness. Their content optimization is tailored to the unique interests, culture, and language of target audiences in international marketplaces. They also conduct exhaustive keyword research to ensuring businesses tap into the most relevant traffic sources.
NinjaPromo's approach is ROI-focused. They understand businesses venture into SEO to boost sales and achieve long-term growth. Through in-depth competitor and market research, they identify lucrative opportunities, ensuring that investments in international SEO yield substantial returns. Their comprehensive suite of services is designed to help businesses rank higher and connect with global customers.
---

Average Hourly Rate: $50 – $99
Average Project Cost: Starting at $1,000+
Location: Atlanta, GA, United States
Lyfe Marketing, headquartered in Atlanta, has positioned itself as a leading digital marketing agency with a keen focus on search engines. Their confidence in their methods is evident as they employ the same SEO strategies they recommend to their clients for their own company. This approach has allowed them to secure first-page Google rankings for over 300 keywords, showcasing their proficiency.
Their prowess extends beyond just rankings. Lyfe Marketing understands the intricacies of Google's algorithm, ensuring brand confidence all the way to the top. Their in-house services guarantee quality and impactful work tailored to each client's unique needs. Recognizing the importance of online visibility, they emphasize that a staggering 93% of website traffic comes through search engines, with Google directing over 85% of that traffic.
Lyfe Marketing's approach to international SEO is comprehensive, from understanding linguistic nuances to optimizing for global search engines. Their commitment to staying updated with the latest marketing and technology trends allows them to provide the best services for their clients, making them a trusted name in the industry.
---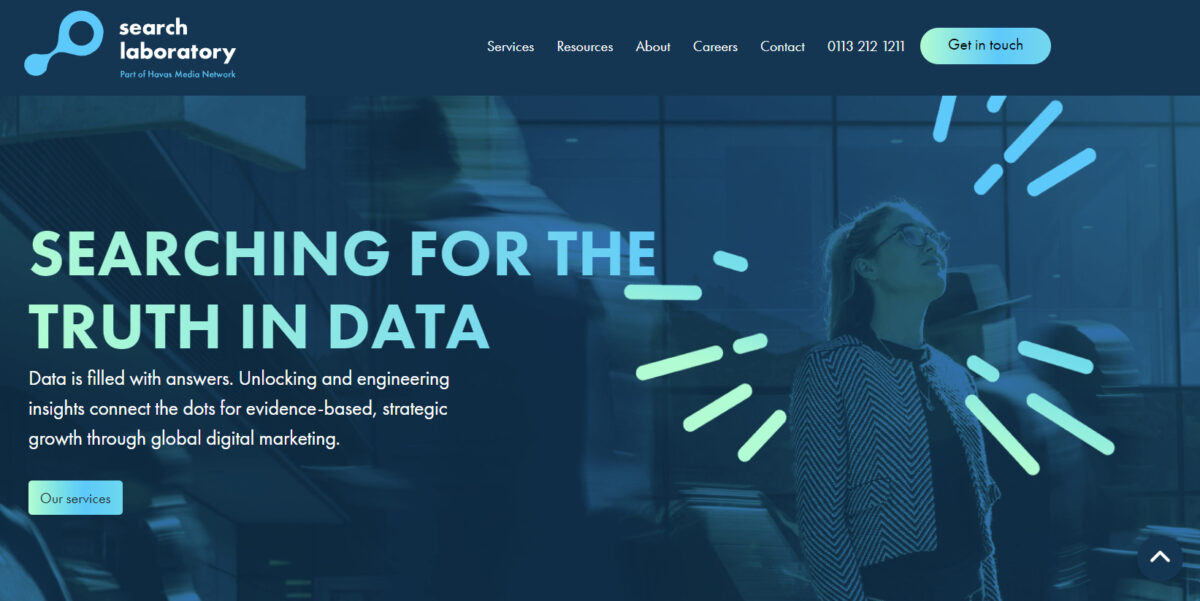 Average Hourly Rate: $150 – $199
Average Project Cost: Starting at $10,000+
Location: Leeds, United Kingdom
Search Laboratory stands out as an award-winning agency offering international SEO, specializing in over 35 languages. Their expertise is rooted in understanding the linguistic and cultural nuances that make each territory unique. With in-house native linguists, they ensure campaigns resonate with authenticity, cultural relevance, and engagement.
Their approach to international SEO is a strategic one. Recognizing the importance of optimizing for global search engines, they have honed their skills to increase organic visibility across various platforms, including lesser-known engines like Naver, Baidu, and Yandex. Their centralized reporting system, ReportLab, offers businesses a clear view of results from all country campaigns, ensuring transparency and clarity.
Search Laboratory also understands the need for a well-translated and localized website for success in international markets. As a result, they provide a market-ready platform from the outset. Their deep understanding of in-country search behavior and their technical SEO expertise position them as a leading agency for businesses aiming to rank highly in global markets.
---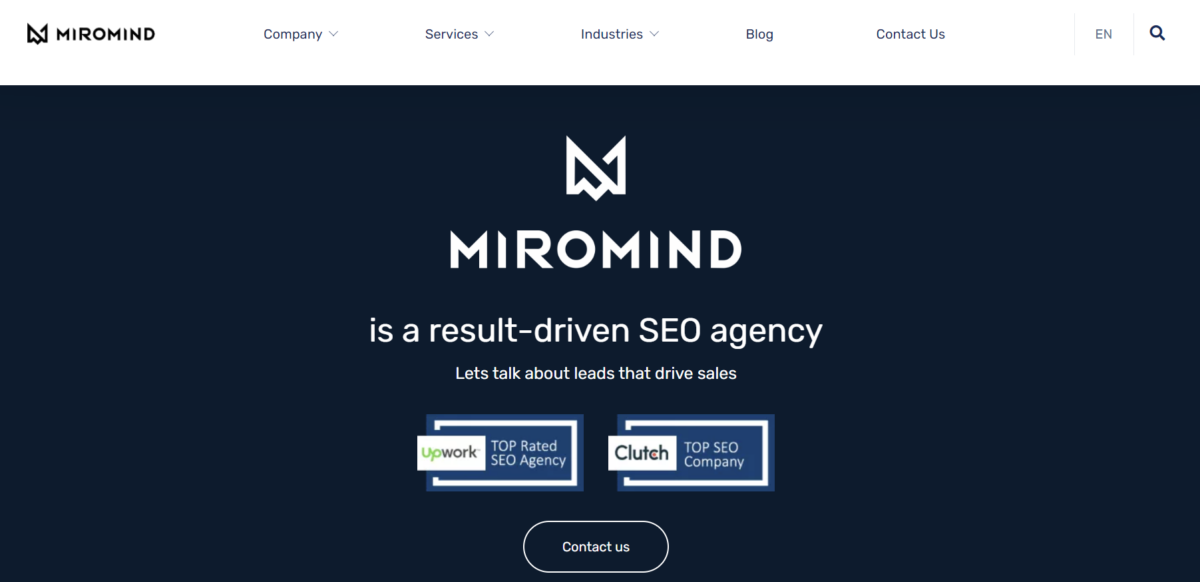 Average Hourly Rate: $150 – $199
Average Project Cost: Starting at $1,000+
Location: Warszawa, Poland
MiroMind, based in the heart of Warszawa, is an expert in enhancing a business's reach, attracting new clientele, and boosting sales. With a keen focus on expanding and maintaining a business's international visibility, MiroMind's team of seasoned SEO experts crafts strategies tailored to multiple languages and countries.
Their proficiency extends to deploying safe, effective, and tested SEO strategies safeguarding a business's rankings. They understand the challenges of the global digital landscape and propose solutions for search engine dominance. 
MiroMind's comprehensive approach to international SEO includes in-depth website audits, competitor analysis, language-specific research, and continuous strategy refinement. Their dedication to understanding linguistic nuances and optimizing for global search engines sets them apart, making them a trusted partner for businesses aiming to make a mark on the international stage.
---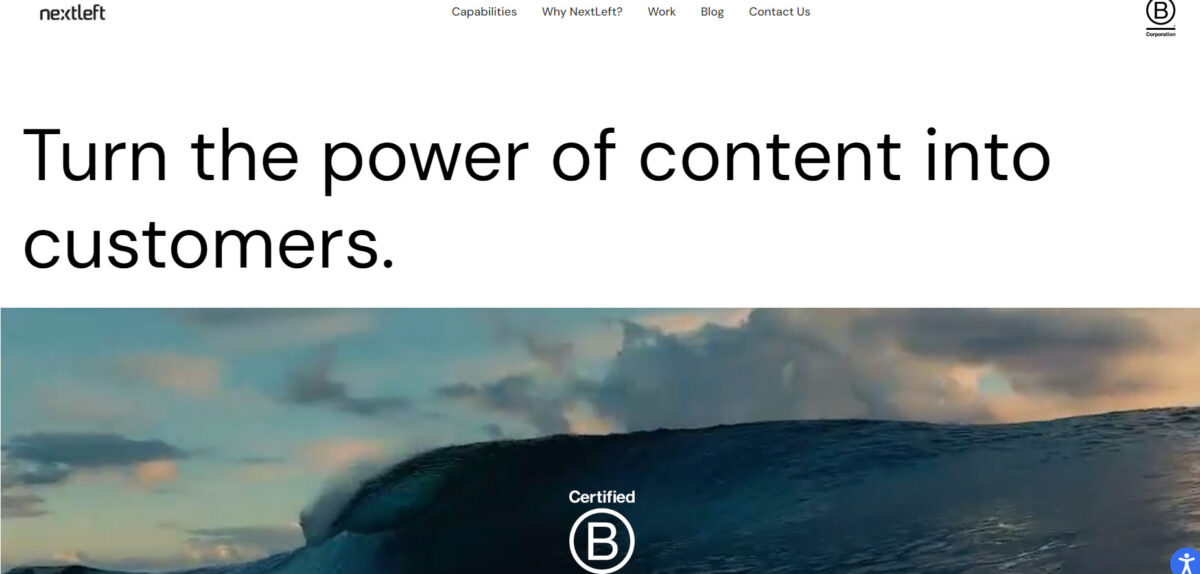 Average Hourly Rate: $100 – $149
Average Project Cost: Starting at $1,000+
Location: San Diego, CA, United States
NextLeft, stationed in sunny San Diego, stands out as a beacon in international SEO services. Catering to businesses with a global footprint, they specialize in analyzing target audiences across various locations, ensuring businesses climb from the shadows of Google's back pages to traffic-driving positions, converting global visitors into loyal customers.
International SEO, as NextLeft defines it, is a meticulous process of optimizing a website to rank prominently in search engine results pages worldwide. To achieve this, they craft custom strategies that address the unique challenges of international SEO, from setting up local landing pages to optimizing subdomains.
Their expertise is evident in their deep understanding of how keywords rank differently across countries, the type of content preferred based on location, and the necessary technical adjustments. With a proven track record, NextLeft is adept at navigating the complexities of this type of search engine optimization.
---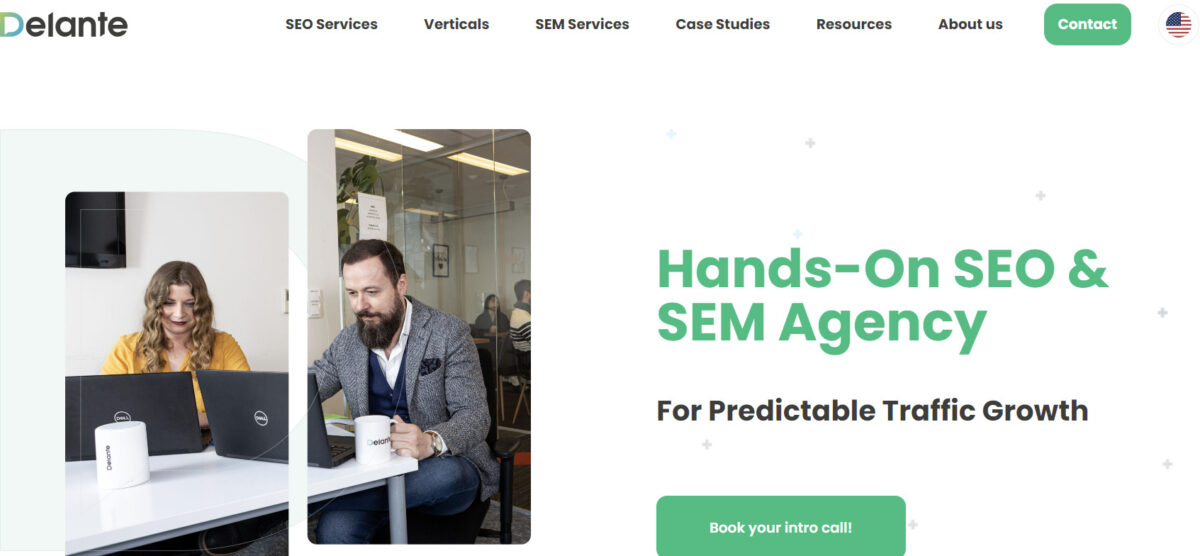 Average Hourly Rate: $50 – $99
Average Project Cost: Starting at $1,000+
Location: Kraków, Poland
Delante, headquartered in the historic city of Kraków, is a pioneer in all things digital marketing related. With a mission to help businesses shine in global markets, Delante crafts personalized international SEO strategies that cater to each client's unique needs. Recognizing that every country has its own SEO nuances, Delante leverages its global expertise to optimize foreign websites, taking into account the specificities of each local market.
Understanding cultural differences, search engine preferences, and language intricacies, Delante ensures businesses gain the visibility they need to attract the desired target audience. Their comprehensive approach includes recognizing target group specifics, identifying dominant local search engines in different regions, and addressing multilingual challenges.
With a vast experience spanning over 20 countries, Delante's international SEO services are backed by a track record of success, making them a go-to agency for businesses aiming to make a global impact.

---
Average Hourly Rate: $100 – $149
Average Project Cost: Starting at $1,000+
Location: London, United Kingdom
Polaris, yet another agency set in London, is positioning brands to rank higher on international search results. Through expertly crafted SEO strategies, Polaris drives sales and leads from global markets. Their unique approach involves a team of local market linguists, native SEO managers, and country account managers, ensuring businesses effectively reach their global audience.
Polaris, however, employs a multi-market agency approach. Namely, they provide clients with the benefits of working with local agencies from each country. But the thing is, these agencies operate under one umbrella. Their expertise spans various languages, from German and Italian to Korean and Greek, ensuring businesses can effectively engage with diverse audiences. 
With a network of over 125 marketing experts across 17 countries, Polaris offers a comprehensive solution for global SEO programs, utilizing the latest technology, SEO tools, and local market insights to boost ROI.
---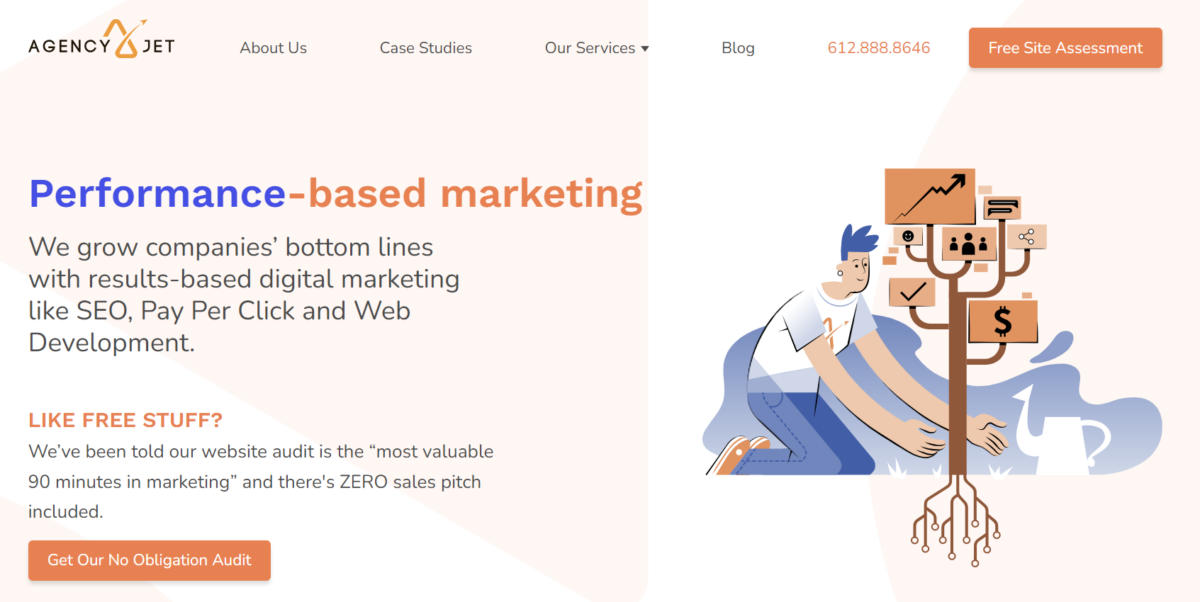 Average Hourly Rate: $100 – $149
Average Project Cost: Starting at $1,000+
Location: Las Vegas, NV, United States
Agency Jet's international SEO approach is rooted in a deep understanding of the global digital landscape, ensuring businesses are found in every desired corner of the world. Focusing on local search engine optimization, technical SEO, and tailored strategies, they prime businesses for enhanced visibility that resonates with their target audience, regardless of location.
Their success story with the Canadian school UMCA Rich Tree Academy is a testament to their expertise, showcasing significant improvements in keyword rankings within just six months. Agency Jet's commitment to transparency, education, and results is evident in their client testimonials. 
They believe in not just delivering results but also in educating their clients, ensuring a holistic understanding of the SEO process. With a mantra emphasizing transparency and results, Agency Jet has carved a niche in the international SEO domain.

---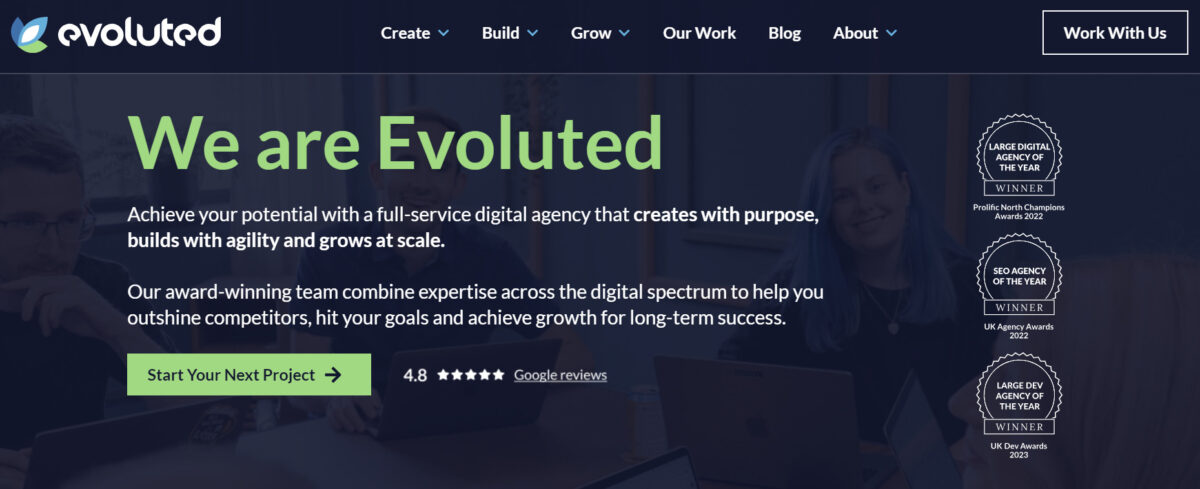 Average Hourly Rate: $150 – $199
Average Project Cost: Starting at $10,000+
Location: Sheffield, United Kingdom
Evoluted is led by web entrepreneurs, SEO experts, and a team encompassing professionals from diverse backgrounds. This mixture of knowledge from multiple sectors makes them experts in international SEO. Their passion lies in merging great design with bespoke technology to create solutions that surpass client expectations.
When it comes to their international SEO services, Evoluted ensures businesses communicate their value and purpose to a global audience with precision. They focus on translating content, optimizing website architecture, and ensuring correct hreflang attributes to improve global SERP rankings.
Their meticulous approach starts with understanding a business's international goals, auditing the website, and crafting bespoke strategies tailored to enhance online performance. With the challenges posed by international websites, Evoluted primes websites to be successfully crawled and indexed by search engines, guiding businesses towards global success.
---
Unlocking Global Digital Success with Expert International SEO Agencies
The significance of allying with a proficient international SEO agency is profound. One of the primary reasons is their adeptness at crafting a localized content strategy. Recognizing that every region boasts its unique cultural, linguistic, and behavioral attributes, these agencies delve deep into these intricacies. They meticulously design content strategies that echo with local audiences, ensuring the brand's message remains both genuine and impactful.
Moreover, the realm of international SEO is riddled with technical intricacies. Elements like hreflang tags, geo-targeting, local link building, and server location considerations are just the tip of the iceberg. Agencies specializing in this domain bring the technical prowess required to navigate such challenges. Their expertise guarantees that a business's website remains technically adept for a global audience.
Furthermore, the digital landscape is not uniform across countries. Varied regulations govern online content and advertising in different nations. Being well-acquainted with these regulations, international SEO agencies ensure that businesses remain compliant and harness their maximum online potential.
---
Conclusion
As businesses venture into the global arena, the role of international SEO agencies becomes increasingly significant. These agencies bridge businesses and their international audiences, ensuring the brand message is effectively communicated across borders. By understanding the nuances of international SEO and partnering with the right agency, businesses can unlock unparalleled growth opportunities in the global digital landscape.
Frequently Asked Questions
How do International SEO agencies differ from regular SEO agencies?
While both types of agencies aim to improve your website's visibility on search engines, International SEO agencies specialize in multi-regional and multilingual optimization. They have expertise in handling challenges like language translation, cultural nuances, and geo-targeting.
How long does it take to see results from International SEO?
The timeframe can vary based on the competition in the targeted regions, the current state of your website, and the strategies implemented. However, most businesses start seeing initial results within 3-6 months, with significant improvements occurring around the 12-month mark.
Will I need to create content in multiple languages?
Yes, to effectively target different regions, it's essential to provide content in the local languages. Many International SEO agencies offer translation services or collaborate with local experts to ensure content accuracy and cultural relevance.
Is International SEO more expensive than regular SEO?
The cost can be higher due to the complexities involved, such as language translation, managing multiple versions of the site, and understanding diverse search engine algorithms. However, the investment often leads to increased global traffic and sales, offering a substantial return on investment.