Advertising Disclosure
Advertising disclosure:
Our partners compensate us. This may influence which products or services we review (also where and how those products appear on the site), this in no way affects our recommendations or the advice we offer. Our reviews are based on years of experience and countless hours of research. Our partners cannot pay us to guarantee favorable reviews of their products or services.
As business owners seek to navigate this intricate commercial ecosystem, one industry, in particular, proves to be an invaluable ally in unlocking unparalleled brand growth - the Nutrition Marketing Agencies. An exploration of these agencies, their significance, and factors to consider when selecting the right one can prove to be a game-changer for those seeking to tap into the untapped potential of their brand. 
Nutrition Marketing Agencies are specialized entities focusing on delivering tailored marketing solutions to brands in the nutrition industry. This spans across a diverse spectrum, from food and beverage enterprises, supplement manufacturers, to diet and wellness companies. Given the industry's highly competitive nature and the increasing consumer consciousness towards health and wellness, the role of these agencies is more pertinent now than ever before.  
This article offers an invaluable guide to Nutrition Marketing Agencies, shedding light on their role, importance, and the key considerations when choosing the right partner. With an insightful review of the leading agencies in this space, business owners will find an effective roadmap to harness the power of targeted marketing and unlock brand growth. 
---
Top Nutrition Marketing Agencies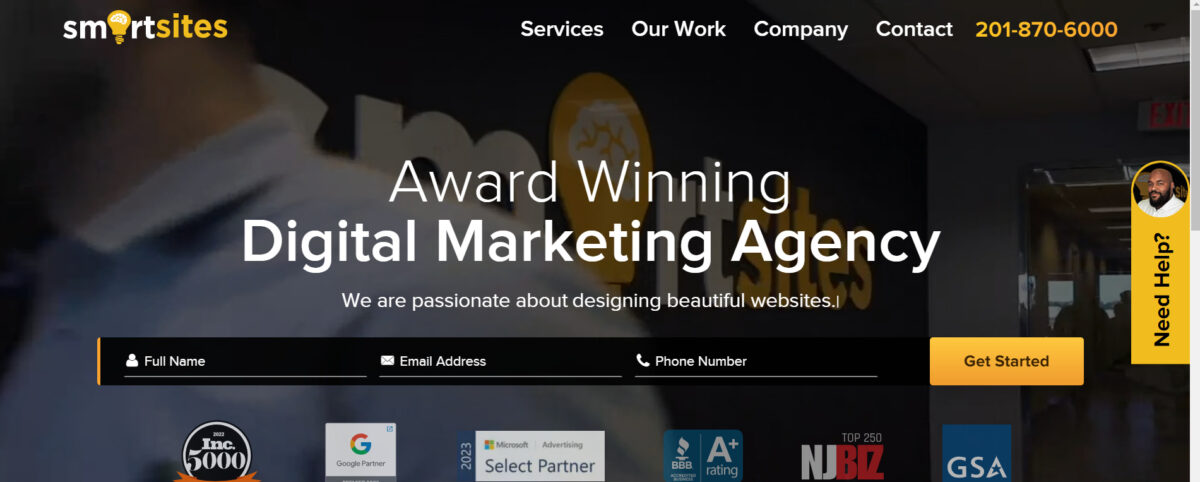 Average Hourly Rate: $100-$149 
Average Project Cost: Starting at $1,000+ 
Location: Paramus, NJ 
Primarily based in Paramus, New Jersey, SmartSites is a dynamic digital marketing agency designed to help nutrition businesses outsmart the competition with best-in-class digital marketing services. Their commitment to exceeding marketing goals is backed by proven strategies and reliable execution, making them America's number one rated digital marketing agency. 
SmartSites have carved a niche in the industry with their comprehensive suite of services that deliver more traffic, customer acquisition, and amplified sales. They offer expert Pay-Per-Click (PPC) advertising services, designed to optimize the Return on Investment (ROI) of your marketing efforts. Their PPC specialists are some of the best in the industry with a track record of growing successful nutrition businesses. 
Their Search Engine Optimization (SEO) services are results-driven, designed to drive more organic traffic to your website and achieve measurable results by working on every variable that impacts Search Engine Results Pages (SERPs). With an outstanding performance record, most of their SEO campaigns have doubled their traffic within six months. 
Beyond PPC and SEO, they provide engaging Social Media Marketing management services, designed to raise brand awareness and expand your influence. Their comprehensive solutions cover all aspects of your business's social media presence, from custom graphics to commenting and boosting. 
Services: 
PPC Advertising

 

SEO

 

Advertising

 

Social Media Marketing

 

Web Design
---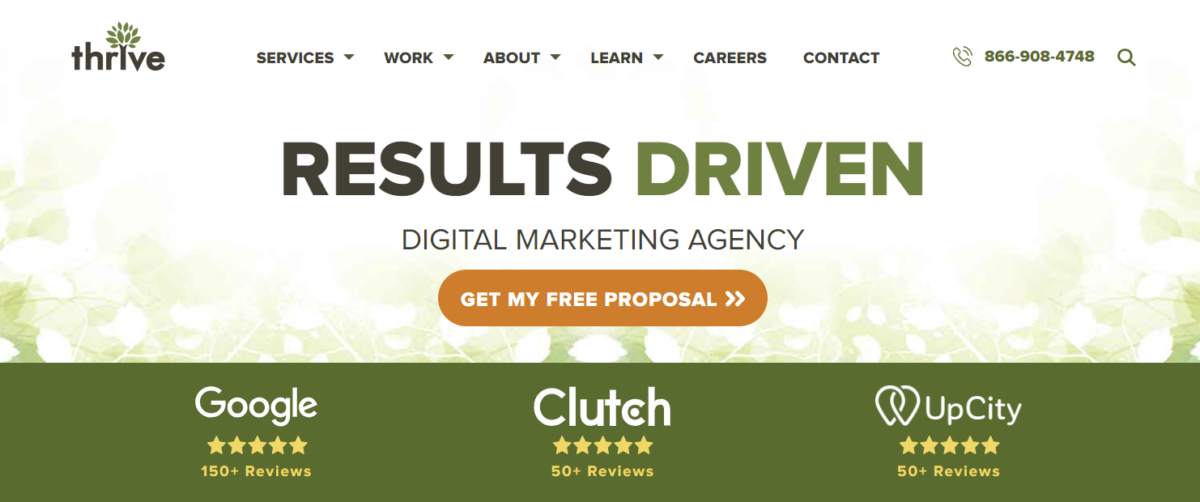 Average Project Cost: Starting at $1,000+ 
Average Hourly Rate: $100 – $149 
Location: Dallas, TX, United States 
Thrive Internet Marketing Agency is a versatile and full-service digital marketing firm with a focus on nutrition and wellness sectors. They take pride in their dynamic approach to digital marketing, employing data-driven strategies to help their clients grow and attract new customers. Their digital marketing experts develop custom strategies, eschewing a one-size-fits-all approach. Instead, they work closely with their clients to tailor their services to align with their unique business needs. 
Thrive places a significant emphasis on SEO (Search Engine Optimization), leveraging careful keyword research and white-hat SEO practices to improve organic rankings and visibility. In addition, they offer a range of other services, including franchise SEO, local SEO, technical SEO, and link building, helping to establish a strong online foundation for their clients. 
Their expertise also extends to web design and development, with an emphasis on creating mobile-ready and search engine optimized websites. Additionally, they manage social media campaigns, allowing businesses to expand their reach and better engage with their customers. The focus here is on generating a robust digital presence, ensuring their clients are always visible to their target customers. 
Services: 
Search Engine Optimization (SEO)

 

Pay Per Click (PPC)

 

Social Media Marketing

 

Web Design & Development

 

Custom Website Design

 

Franchise SEO

 

Local SEO

 

Technical SEO

 

Link Building

 

Paid Social Media Advertising

 
---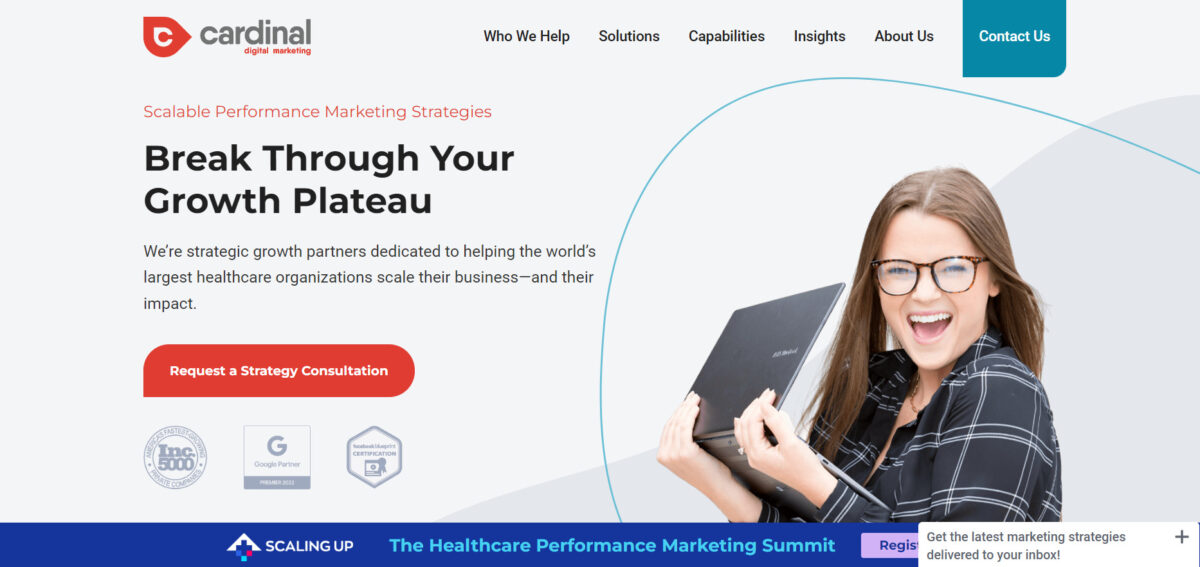 Average Hourly Rate: $100-$149 
Average Project Cost: Starting at $5,000+ 
Location: Chamblee, GA, United States 
Located in Chamblee, GA, Cardinal Digital Marketing is a prominent player in the arena of wellness and nutrition marketing. They provide digital marketing solutions specifically designed for wellness and nutrition clinics, ensuring a strategic and targeted approach in growing your business online. 
Their expertise includes SEO and pay-per-click management, along with conversion rate optimization. This means they don't just drive traffic to your site, but also make sure that the traffic converts into actual clients. They have a proven record of using Facebook advertising to help businesses reach potential clients based on detailed demographic segmentation. 
Beyond driving leads, they help your wellness and nutrition clinic shine with effective web design, ensuring your site is sleek, well-optimized, responsive across devices, and built for maximum conversions. Cardinal Digital Marketing also offers comprehensive analytics services, providing you with detailed insights into campaign performance and strategic recommendations for continuous optimization. 
Services: 
Pay Per Click (PPC) Management

 

Search Engine Optimization (SEO)

 

Conversion Rate Optimization

 

Facebook Advertising

 

Web Design

 

Analytics Services

 
---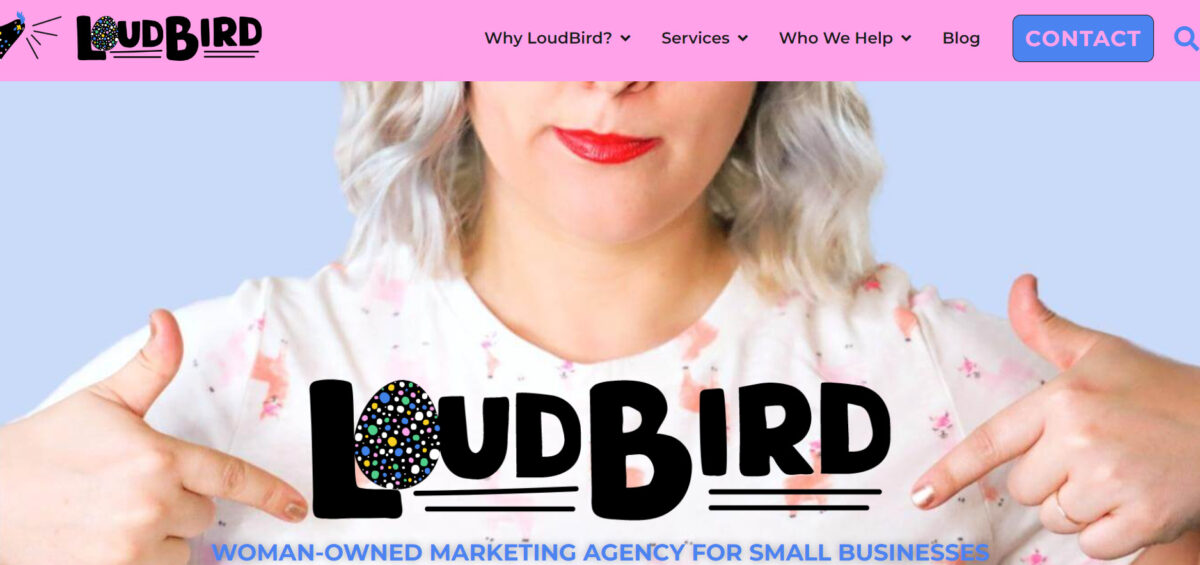 Average Hourly Rate: $150-$199 
Average Project Cost: Starting at $1,000+ 
Location: Salt Lake City, UT 
Located in Salt Lake City, Utah, LoudBird Marketing is an innovative agency that focuses on nutritional supplements, health food brands, fitness products, and wellness coaches. They are experts in the field of nutrition and wellness marketing, specializing in creating professional branding, social media marketing, and mobile-friendly websites with SEO to enhance visibility on Google. 
One of the key services LoudBird Marketing offers is their custom-tailored Content Marketing strategy. They craft compelling content that's not only appealing to the target audience but also capable of building brand loyalty over time. 
Their Branding service helps nutrition and wellness businesses establish a strong and unique identity in the market. They take a comprehensive approach to branding, analyzing the market and competitors to create a brand identity that stands out. 
In addition, their comprehensive Advertising and Marketing Strategy services ensure that your nutrition and wellness products reach a wider audience. They achieve this by utilizing a data-driven approach to marketing and advertising, which allows for the creation of effective campaigns that resonate with your target audience. 
Services: 
Branding

 

Content Marketing

 

SEO

 

Web Design

 

Advertising

 

Market Research

 

Marketing Strategy

 

Social Media Marketing

 
---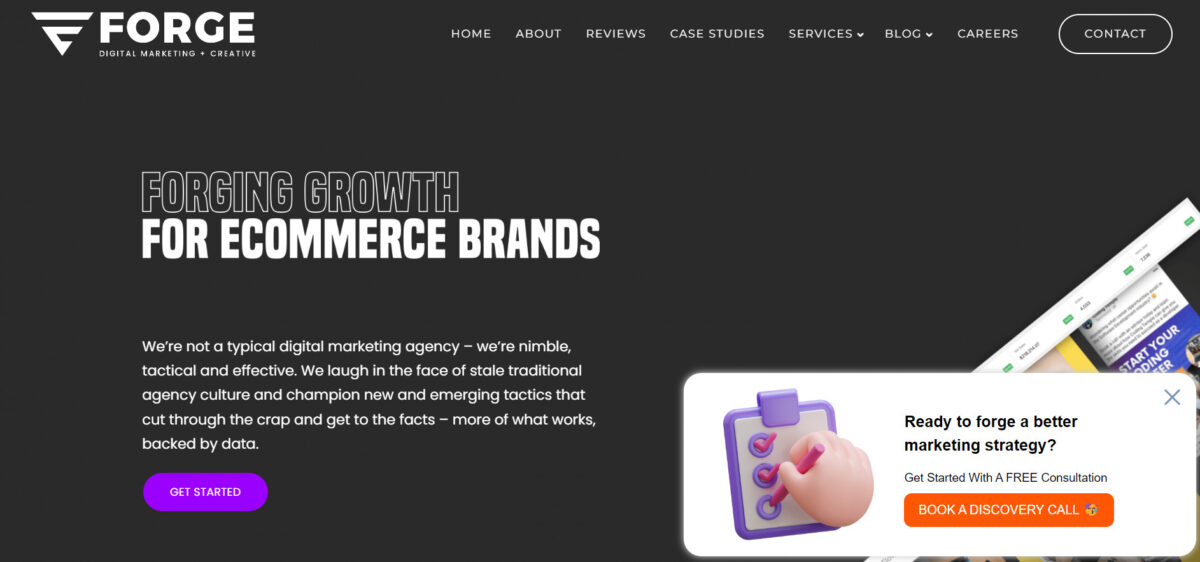 Average Hourly Rate: $50 – $99 
Average Project Cost: Starting at $1,000+ 
Location: Naperville, Canada 
Based in Naperville, Canada, Forge Digital Marketing excels at developing effective and strategic marketing campaigns specifically tailored for supplement and nutrition product companies. They have proven expertise in growing and establishing nutrition businesses through innovative and multidimensional marketing strategies. 
Forge Digital Marketing has carved a niche in utilizing social media and influencer marketing in conjunction with other core marketing strategies such as SEO and email marketing. They have a dedicated team that reaches out to health and fitness influencers across various platforms, generating organic social content and strong social proof to elevate your brand's reputation and encourage online purchases. 
In addition, Forge's services extend to effective email marketing strategies, optimizing clicks with high-quality graphic design and compelling subject lines. Their supplement branding design service includes everything from the initial discovery session to the creation of logos and other marketing materials. They offer cutting-edge SEO services to enhance your brand's online visibility, using a variety of tactics such as on-page optimization, link building, and content creation. 
They also specialize in designing ecommerce websites, ensuring your site is not just visually appealing but also optimized for sales, irrespective of the platform used. Their social media marketing strategy aims to create engaging content that excites customers and generates repeat traffic and purchases. 
Services: 
Graphic Design

 

Search Engine Optimization

 

UX/UI Design

 

Web Design and Development

 

Supplement Email Marketing

 

Nutrition and Fitness Influencer Marketing

 

Supplement Brand Identity Design

 

Nutrition and Supplement Ecommerce Website Design

 

Supplement Search Engine Optimization

 

Facebook and Instagram Ads, Google PPC

 

Supplement Display Advertising

 
---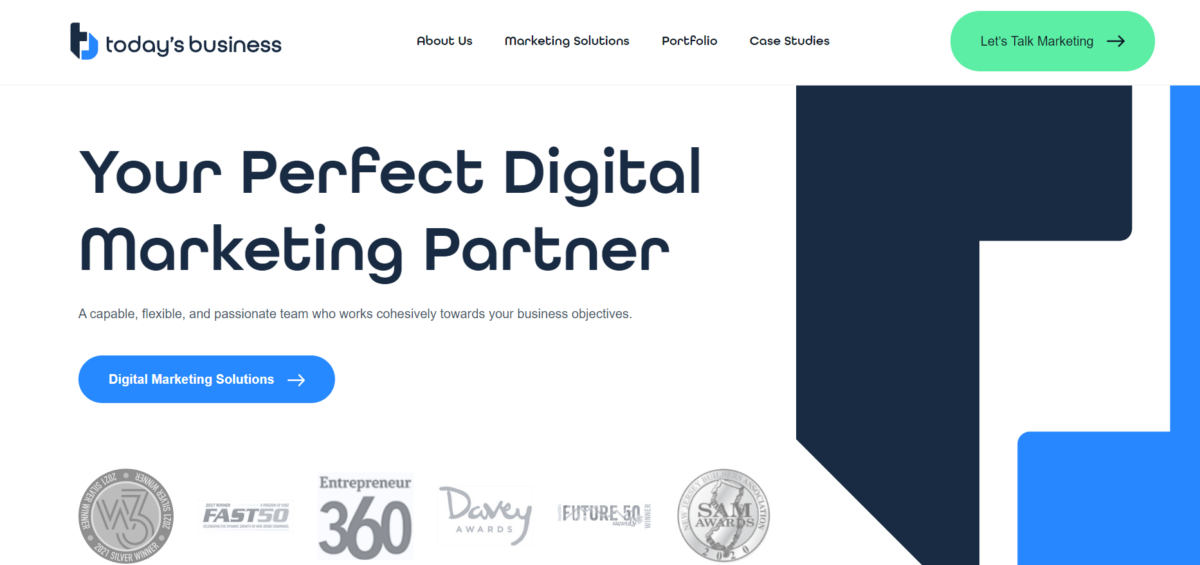 Average Hourly Rate: $200-$300  
Average Project Cost: Starting at $5,000+  
Location: Parsippany-Troy Hills, NJ, United States 
Situated in Parsippany-Troy Hills, NJ, Today's Business is a comprehensive digital marketing agency that specializes in nutrition businesses. Their expert team combines extensive industry knowledge with innovative marketing techniques to ensure your nutrition company stands out in the crowded digital landscape. 
Today's Business offers a suite of services including SEO, PPC, affiliate marketing, web design, email marketing, and branding. These strategies are designed to enhance your online presence, drive more organic traffic, and optimize conversions. Their approach to content strategy is customer-focused, ensuring that all product descriptions, blogs, case studies, and other content is tailored specifically for your brand and your target audience. 
Furthermore, Today's Business excels at creating a robust social media presence for your nutrition business, crafting unique content and engaging posts to attract and retain customers. They also offer graphic design services to ensure your company's visual brand identity aligns with your overall messaging and marketing goals. 
Services: 
Search Engine Optimization (SEO)

 

Affiliate Marketing

 

Pay Per Click (PPC)

 

Social Media Marketing

 

Web Design and Development

 

Email Marketing

 

Public Relations

 
---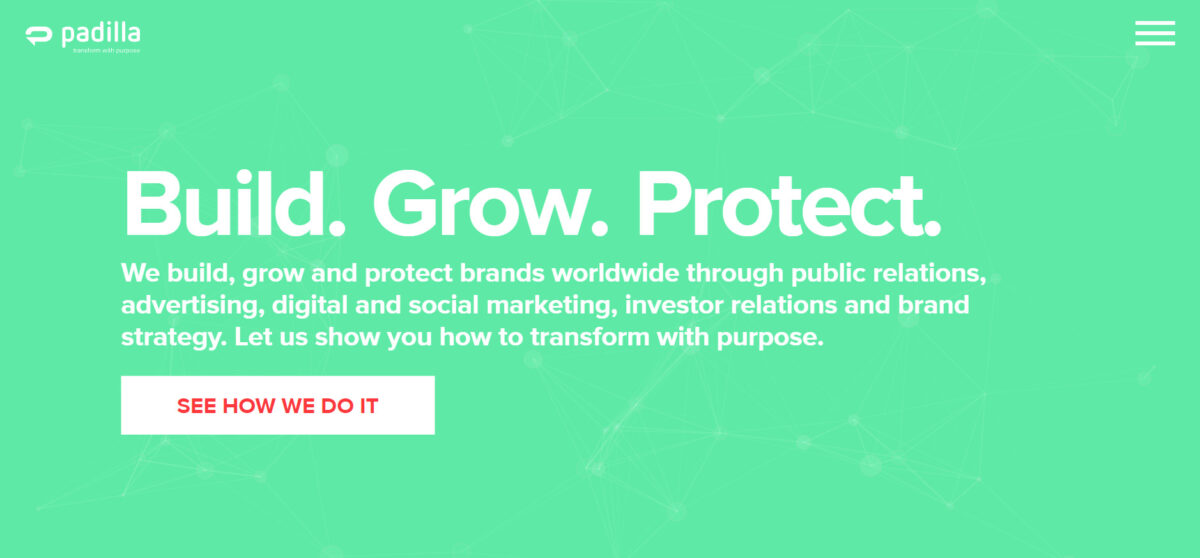 Average Project Cost: Starting at $10,000+ 
Average Hourly Rate: $100 – $149 
Location: Minneapolis, MN, United States 
Padilla is a renowned marketing and branding agency specializing in the food and beverage industry. They've cultivated an experienced team of experts who have deep knowledge of the industry's intricacies and challenges. Their services extend beyond marketing, encompassing elements of public relations, branding, digital strategy, and social media marketing. 
Their team is a diverse assembly of food, wine, and coffee experts, registered dietitians, nutrition policy and public health experts, recipe developers, as well as research, branding, and digital specialists. The team's diverse expertise allows them to deliver holistic solutions that cater to various audiences – from consumers and foodservice providers to health professionals, growers, and producers. 
Padilla's collaborative approach with FoodMinds, a division of Padilla, brings together a wealth of experience and skills, forming the fourth-largest food and beverage group in the country among independent agencies. Their unique resources include a culinary studio in New York City, offering proximity to national news media, as well as digital, design, and web production services. 
Services: 
Public Relations

 

Branding

 

Digital Strategy

 

Social Media Marketing

 

Branding

 

Media Planning & Buying

 
---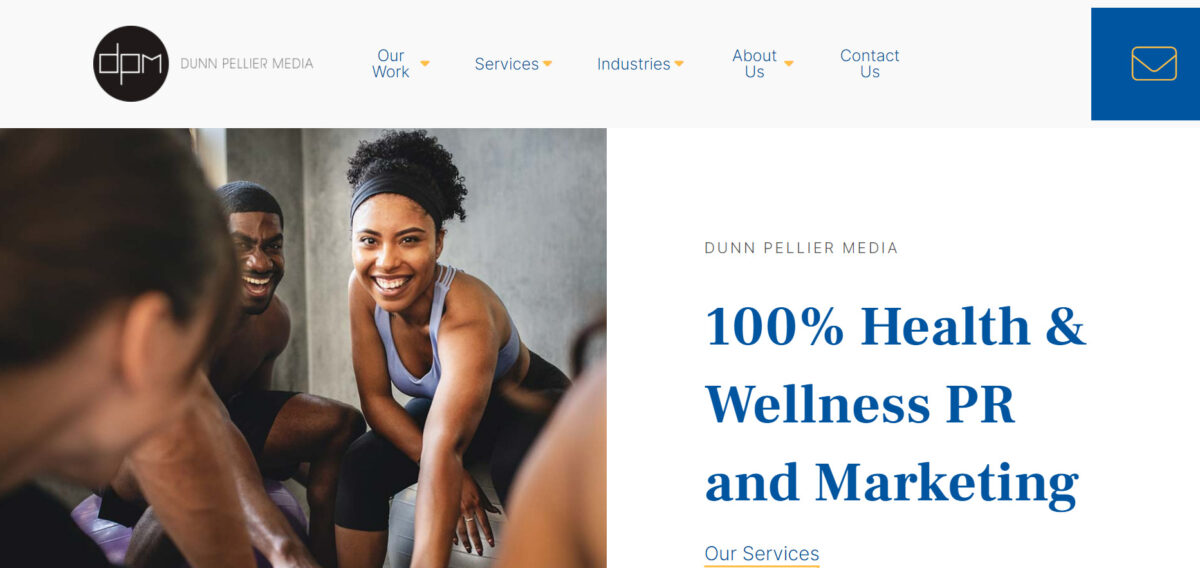 Average Hourly Rate: $200 – $300 
Average Project Cost: Starting at $10,000+ 
Location: Topanga, CA, United States 
Located in Topanga, CA, Dunn Pellier Media PR is a renowned agency that specializes in wellness and nutrition marketing. They adopt a unique approach to help your brand stand out from the crowd, curating powerful and distinctive messages that resonate with your brand identity. 
Dunn Pellier Media PR prides itself on their team of health PR experts who excel at developing engaging marketing strategies for nutritionists and wellness brands. They believe that healthy meals and nutritionist marketing should reflect the healing power your brand offers, and they strive to make your brand message as appealing and authentic as possible. 
They offer a wide array of services, including public relations, event planning, and social media marketing. Furthermore, they are skilled in TV and video production, providing a comprehensive suite of services to cater to your brand's diverse marketing needs. 
Services: 
Public Relations

 

Event Marketing and Planning

 

Social Media Marketing

 

Digital Strategy

 

Marketing Strategy

 

TV and Video Production

 
---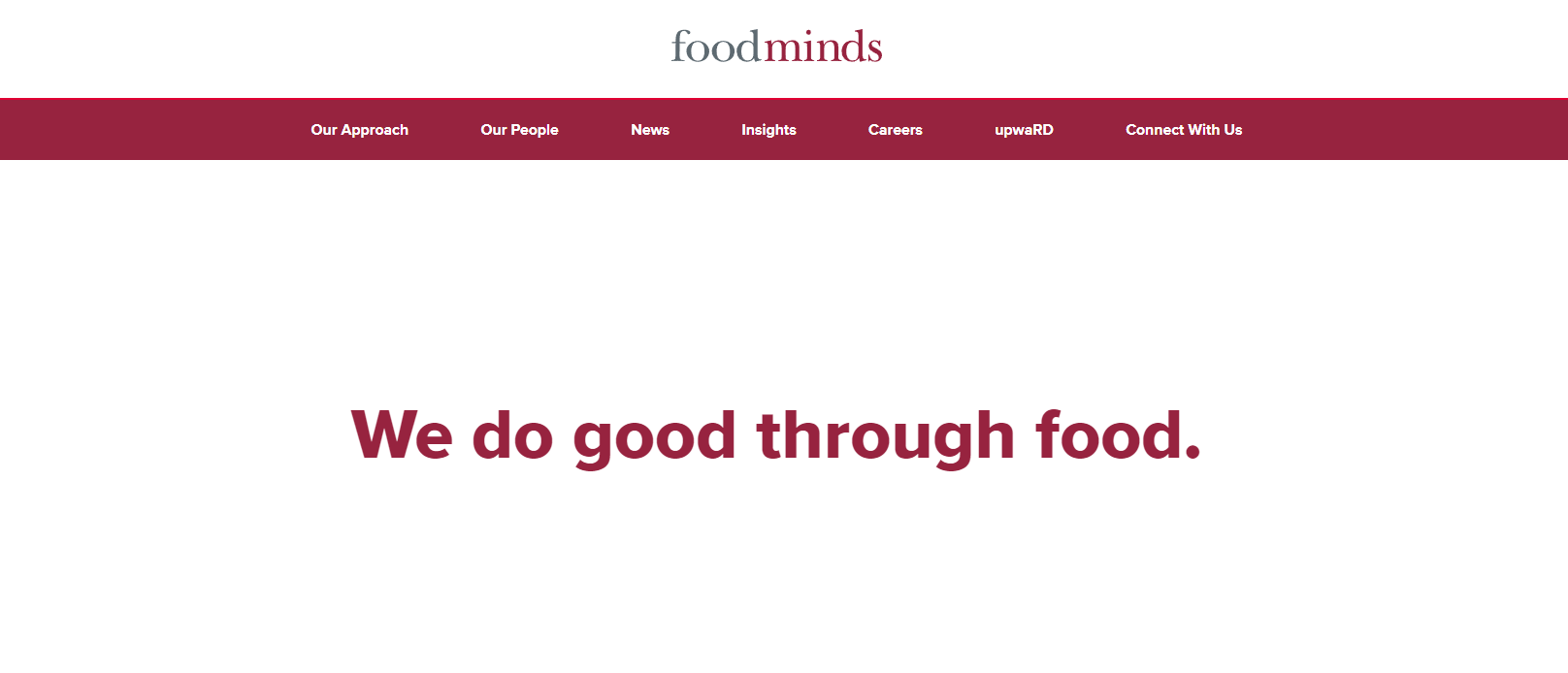 Location: Chicago, IL, United States 
FoodMinds is an innovative global food and nutrition affairs agency that has been providing pioneering science, policy, influencer, and communication programs for almost 20 years. The agency is not just another PR firm; they boldly transform the way the world interacts with food, nutrition, and health. FoodMinds works with various sectors, including Consumer Packaged Goods (CPGs), trade associations, and agricultural commodities, to help their clients tell a compelling story that aligns with business objectives and contributes positively to public health, people, and the planet. 
FoodMinds' services fall under four key solution areas: Global Scientific Affairs & Communications, Stakeholder & Influencer 2.0, Global Food & Nutrition Affairs, and Healthy, Sustainable Food Systems. They have a unique approach to science communication, turning complex scientific research into easy-to-understand stories that resonate with the public. They also offer an influential mapping and measurement service to help brands strategically engage with next-gen influencers. Additionally, they help companies navigate global food and nutrition affairs through forecasting and management and provide sustainable food system services, focusing on environmental, social, and governance (ESG) strategies. 
What sets FoodMinds apart is their Global ExpertBench™, a network of 40+ senior nutrition and communication experts spread across 35 countries, providing unique insights and strong relationships with local opinion leaders. Furthermore, they also offer the upwaRD™ program to help emerging professionals advance their communications careers in the field of nutrition. 
Services: 
Public Relations

 

Social Media Marketing

 

Global Scientific Affairs & Communications

 

Stakeholder & Influencer Engagement

 

Global Food & Nutrition Affairs

 

Healthy, Sustainable Food Systems

 
---
Average Hourly Rate: $50 – $99 
Average Project Cost: Starting at $5,000+ 
Location: Los Angeles, CA, United States 
Bold+Beyond is an esteemed marketing agency that focuses on customer-centric, data-driven strategies. The agency specializes in transforming the relationship between consumers and brands in the nutrition sector through a combination of innovative web design, social media marketing, PPC, advertising, branding, and email marketing services. 
Notable for helping HUM Nutrition grow from seed to a $15M Series B in just four years, Bold+Beyond uses a unique methodology, testing new ideas and striving to better understand their clients. Their approach is centered around creating an engaging user experience, and they prioritize learning about consumers to provide personalized recommendations delivered by registered dietitians. 
Bold+Beyond's methodology also involves maximizing the performance of marketing campaigns through UX optimization and A/B testing. They have successfully leveraged insights collected along the journey to launch new channels and build a profitable Media Mix. Additionally, Bold+Beyond employs a retention strategy that hinges on the creation of purposeful and educational content to engage and retain subscribers, contributing to the brand's strong authority and unique loyalty in the market. 
Services: 
Web Design

 

Social Media Marketing

 

Pay Per Click

 

Advertising

 

Branding

 

Email Marketing

 
---
---
How to choose the right nutrition marketing agency for your brand?
Selecting the right Nutrition Marketing Agency is not merely about choosing a team to manage your marketing; it is about finding a strategic partner that aligns with your business objectives and aspirations. When venturing into this selection process, there are several key factors to consider. 
Expertise in the nutrition industry is pivotal. An agency's understanding of regulatory frameworks, nutritional trends, and consumer behavior within this domain can make or break your marketing efforts. This industry-specific knowledge and experience are vital in crafting strategies that resonate with your target audience, maximizing return on investment. 
A successful track record is another critical consideration. A comprehensive review of an agency's past work, its effectiveness, and client feedback can offer a realistic depiction of what you can expect. 
Moreover, consider the range of services offered. An agency that provides a holistic suite of services - from market research and strategic planning to digital marketing and public relations - will ensure consistency in branding and messaging across all platforms. 
Finally, a strong, responsive team that aligns with your business ethos can be the cornerstone of a successful collaboration. It's essential to choose an agency that is not just proficient but also responsive to your needs, flexible, and forthcoming with updates and improvements. 
---
Wrapping Things Up
To wrap things up, navigating the competitive landscape of the nutrition industry can be a complex task, but with the support of specialized nutrition marketing agencies can find a clear path to success. These agencies provide a unique blend of industry expertise, innovative marketing strategies, and deep understanding of scientific, regulatory, and consumer trends in the nutrition space. They offer invaluable support in areas ranging from public relations and social media marketing to web design and branding, all tailored to the specific needs of the nutrition industry. 
Moreover, these agencies demonstrate a commitment to staying up-to-date with emerging trends, ensuring that their clients are always at the forefront of the market. Their specialized services offer clear advantages over general marketing agencies, as they can craft strategies that resonate more effectively with target audiences and align with the regulatory and ethical considerations of the nutrition industry. In the rapidly evolving world of nutrition and health, having a specialized marketing agency at your side can be a key asset in driving business growth and achieving your goals. 
Frequently Asked Questions
What is the typical process once I decide to hire a nutrition marketing agency? 
The agency will typically start by understanding your brand, your goals, and your target audience. They will then develop a comprehensive marketing strategy tailored to your needs. This may include a mix of public relations, influencer marketing, social media campaigns, content marketing, web design, and more. Throughout the process, they will monitor and adjust the strategy based on performance data to ensure your objectives are met. 
How will I measure the success of my collaboration with these agencies? 
These agencies will provide regular reports and analysis based on the agreed-upon key performance indicators (KPIs). These may include metrics related to brand awareness, online engagement, lead generation, sales growth, and more. The clear, data-driven insights will allow you to measure the effectiveness of the marketing campaigns and strategies implemented. 
Can these agencies help if my business is not entirely focused on nutrition but has a nutrition-related product line? 
Absolutely. These agencies can provide targeted support for specific product lines. They understand how to highlight the nutritional aspects of your offerings and can develop strategies that seamlessly integrate with your broader business goals. 
What is the advantage of working with an agency that specializes in nutrition versus a general marketing agency? 
A nutrition-focused marketing agency brings deep industry knowledge and understanding of the specific challenges and opportunities within this sector. They have the expertise to communicate effectively with your target market and the ability to craft campaigns that resonate with consumers' health and wellness values. Working with a specialized agency can result in more effective and impactful marketing strategies for your nutrition business.