Hashtags are commonplace across social media platforms these days, but they started out on Twitter as a way for people to group and classify their tweets. Since then, hashtag usage has exploded to the point that using hashtags on your social media posts is not just considered a best practice but is pretty much required. Given that hashtags are so important, you'd think that hashtag analytics would be a no-brainer. Alas, that's not actually the case.
Many social media marketers understand how to use hashtags strategically, and they may even be getting the results they want, but without hashtag analytics and research, you'll never truly know how your hashtags are performing and whether or not they could be performing even better. Fortunately, we've got you covered. In this article, we'll cover everything you need to know about hashtags and how to perform hashtag analytics. We'll also be sharing our five favorite hashtag analytics and research tools that can make this entire process really easy.
---
Hashtag Analytics and Research: Your Ultimate Guide:
---
What Is a Hashtag?
A hashtag is a keyword or phrase that includes a hashtag (#) in front of it. They got their start on Twitter in 2007, but have since expanded to other social media platforms. Hashtags are a great way to categorize your social media content to make it easier for users to find posts on your topic.
---
Types of Hashtags
There are several different types of hashtags you'll probably want to use and track for an effective hashtag marketing strategy: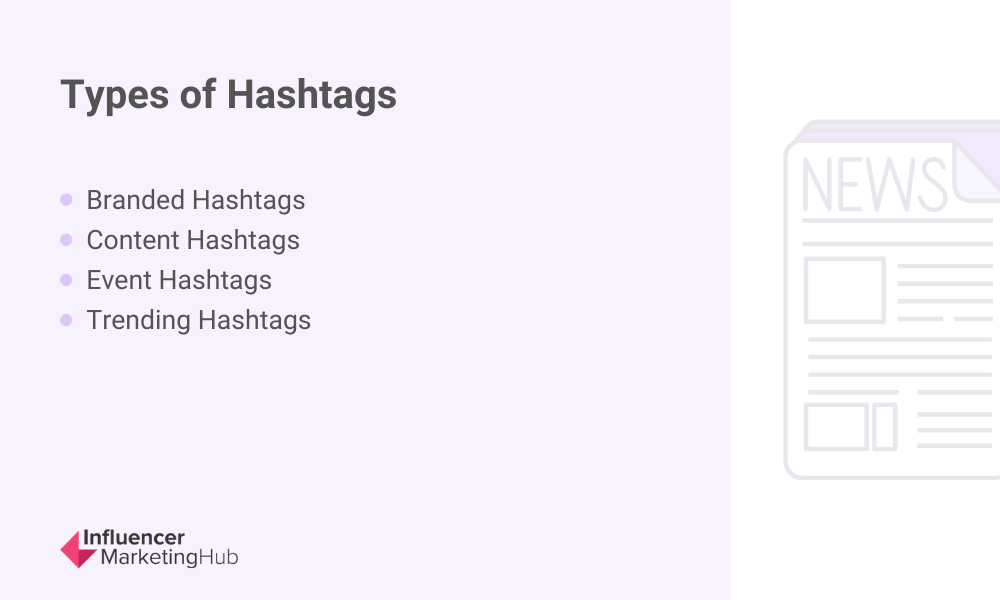 Branded Hashtags:

Branded hashtags use your brand name or a product name to increase brand awareness and brand recall. Tracking these hashtags help you understand how well your social media marketing is working for growing your brand's reach.

Content Hashtags:

Content hashtags are a great way to grow your engagement and reach. These hashtags are directly related to whatever you're talking about in your social media posts.

Event Hashtags:

If you're planning an event or attending an event and want to get the word out, try using event hashtags. When you perform hashtag analytics, you'll be able to find new hashtags to use to support your event marketing efforts as well as find out what attendees and potential attendees are buzzing about.

Trending Hashtags:

Trending hashtags are hashtags that are popular at any given moment. While not all of them will be relevant to your brand, it's important to leverage the ones that are to get your brand in front of the right people and make sure you're part of the conversation.
---
Hashtag Analytics: How to Start Tracking Hashtag Performance
Now that you know what hashtags are and the types of hashtags that you'll want to start tracking, let's talk about how you can actually start tracking hashtag performance.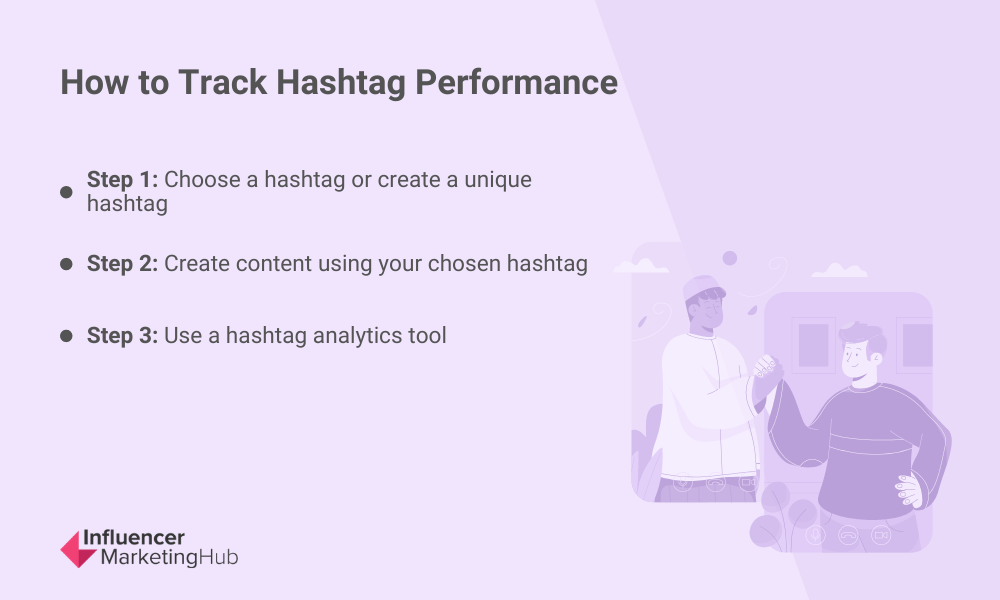 ---
Choose a Hashtag or Create a Unique Hashtag
The first step in hashtag analytics is choosing a hashtag to use from trending hashtags or creating a unique hashtag of your own. We recommend creating unique hashtags for your brand and each campaign. Trending hashtags are best to track for general information. Take the time to create a unique and relevant hashtag that will provide key marketing insights you need.
Your hashtag should be targeted rather than broad. The more targeted your hashtag is, the less likely it is that other brands or individuals are already using it. When you have a list of potential hashtags, do a quick search across social media platforms to make sure that your hashtag isn't already in use. A few uses here and there are fine, but if the hashtag already has thousands of people using it, you'll want to choose another one.
---
Create Content Using That Hashtag
Once you've created a hashtag that you want to use for your brand or campaign, it's time to create content for that hashtag. If you already have content that fits with your hashtag, use it! Repurposing content is a great way to save time and money. Plus, it gives you chance to get your awesome content in front of more people who will be interested in it. You should be able to quickly and easily edit your content (even video content) to include your shiny, new hashtag.
---
Use a Hashtag Analytics Tool
Now it's time to fire up your hashtag analytics tool! In the next section, we'll be covering five of our favorite hashtag analytics tools you should check out. These tools can help you understand how your hashtags and hashtagged content are performing so you can make data-driven decisions about your social media marketing. Before we get into the tools, though, let's talk about the hashtag metrics you'll want to track.
---
Important Hashtag Metrics
The hashtag analytics and research tools we're including below will help you track tons of different metrics. Fortunately, though, you don't need to track everything in order to understand how your campaigns are performing. Here are the metrics we recommend tracking. Feel free to adjust your metrics based on your social media marketing campaign goals.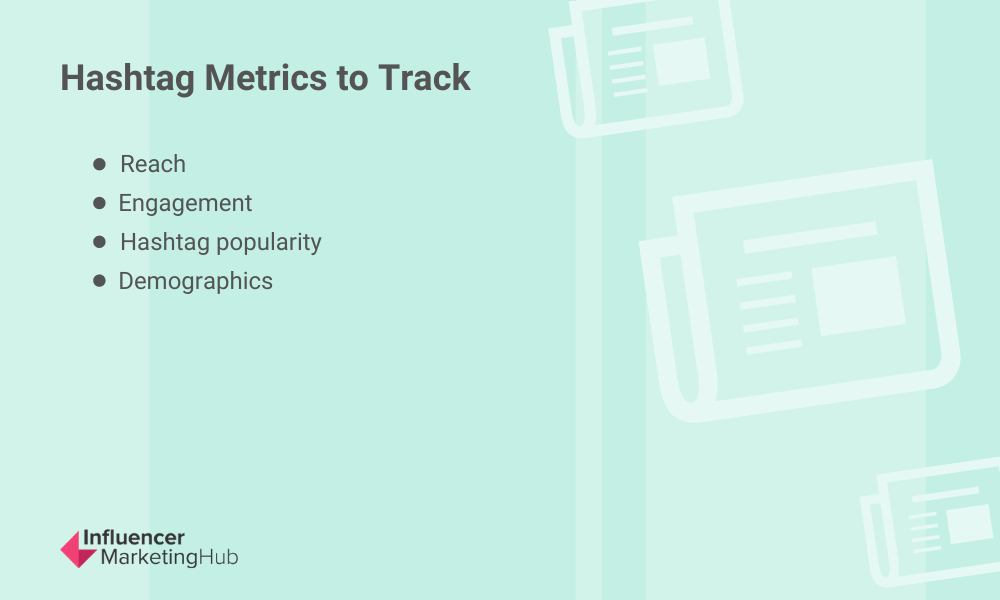 Reach
If your campaign goal is to increase brand awareness, you'll definitely want to track reach. This metric lets you know how many people saw your content. This tells you whether or not your hashtag choices have resulted in your content reaching a broader audience or a smaller one.
Engagement
Engagement is another social media metric that can be helpful when it comes to hashtag analytics. Engagement tells you whether or not your audience finds your content relevant and relatable. When your content resonates with your target audience, they're more likely to like, comment, and share. If you're not getting good engagement, you probably need to work on your targeting. A simple way to measure engagement is by looking at the average likes your social media content gets.
Hashtag Popularity
One of the best things that can happen to a social media marketer is to have one of your hashtags start trending. The popularity of your hashtags can tell you a lot about the potential your posts have for engagement and reach. The more popular your hashtags are, the more likely it is that the content you're sharing is having an impact on your target audience.
Demographics
Demographics are also another important metric to track when analyzing hashtag performance. By tracking demographics data, you can make sure that your posts are reaching your target demographic. If they aren't, you might want to try a different hashtag.
---
6 Best Hashtag Analytics Tools
There are quite a few hashtag analytics tools on the market these days. Here are our favorites.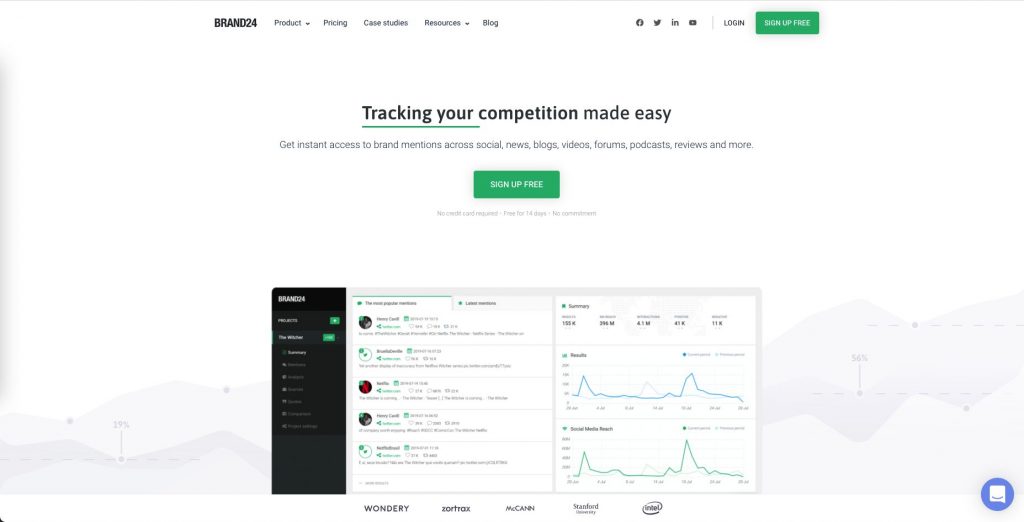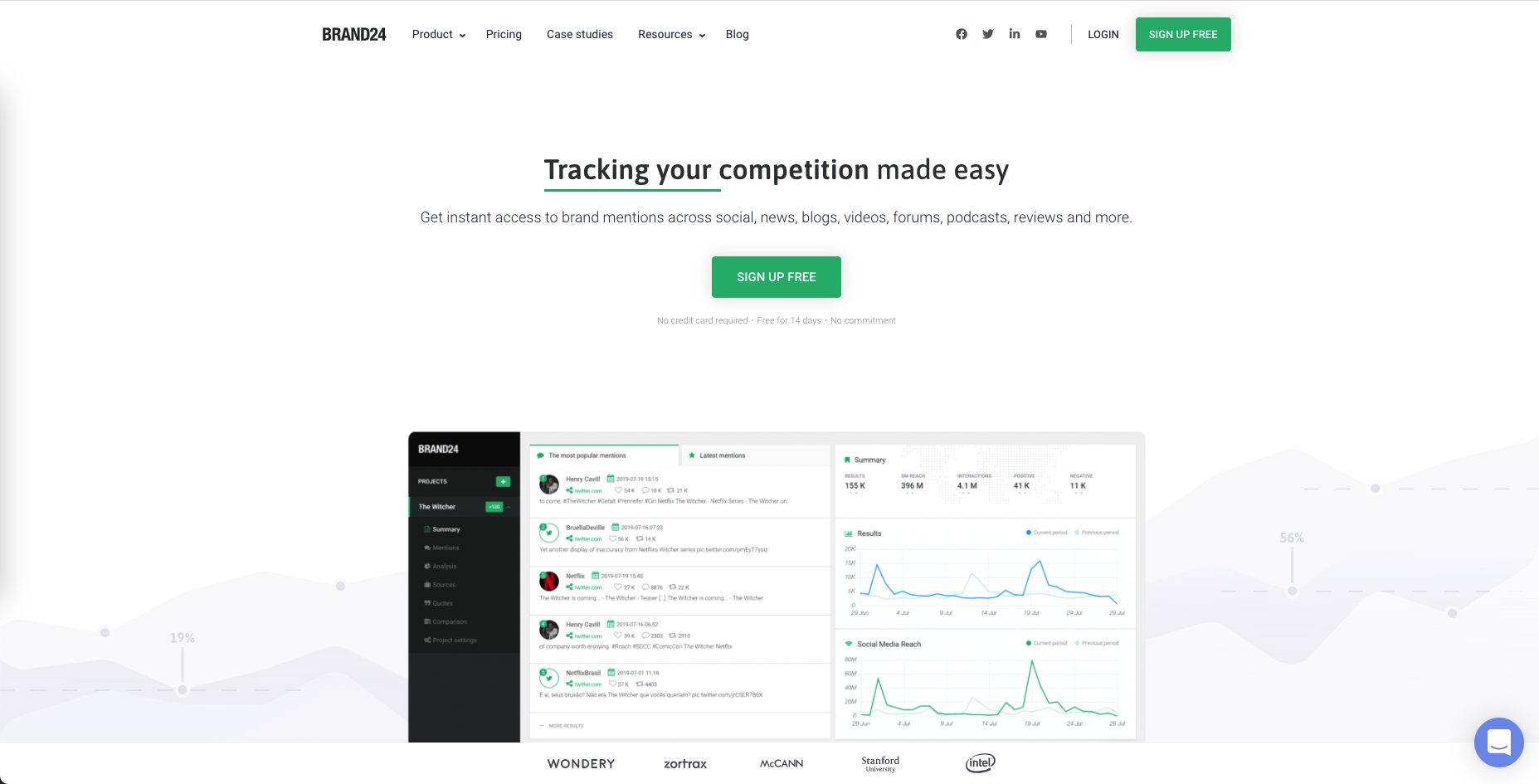 Brand24 is a media monitoring and analytics tool that offers social media and hashtag analytics in real-time. You can track, monitor, and analyze hashtags across social media, discussion forums, websites, video platforms, review sites, and more. If you're looking for hashtag monitoring and analytics, Brand24 has you covered.
On the Analysis tab, you'll find tons of data around your hashtags like:
Volume of mentions

Social media reach of a hashtag

Volume of engagement

Sentiment analysis around a hashtag

Popular hashtags

Discussion context
Channels
Twitter

Instagram

Twitch

TikTok
Features
Mentions feed

Discussion volume chart

Custom alerts

Data exporting

Filtering
Pricing
Brand24 offers a 14-day free trial and three paid plans:
Plus:

$49/month

Premium:

$99/month

Max:

$199/month
---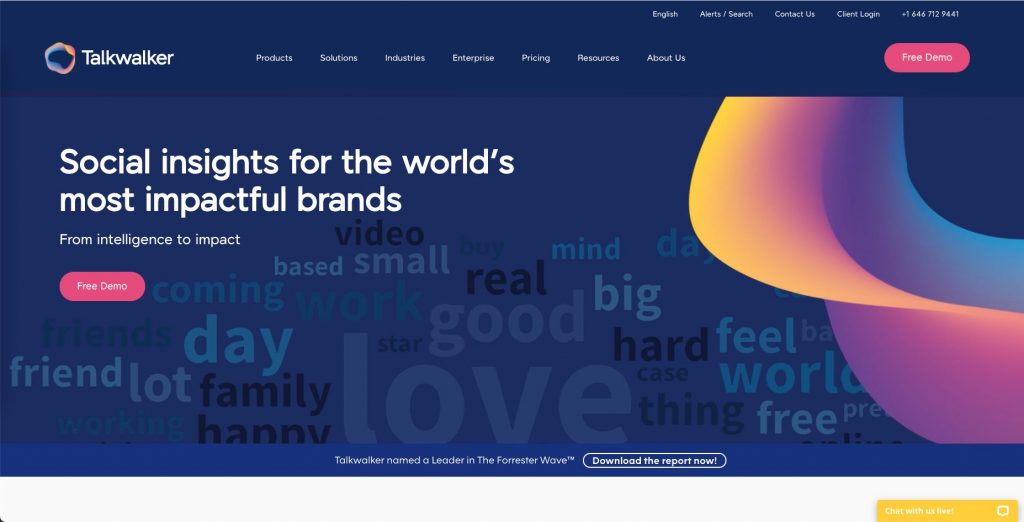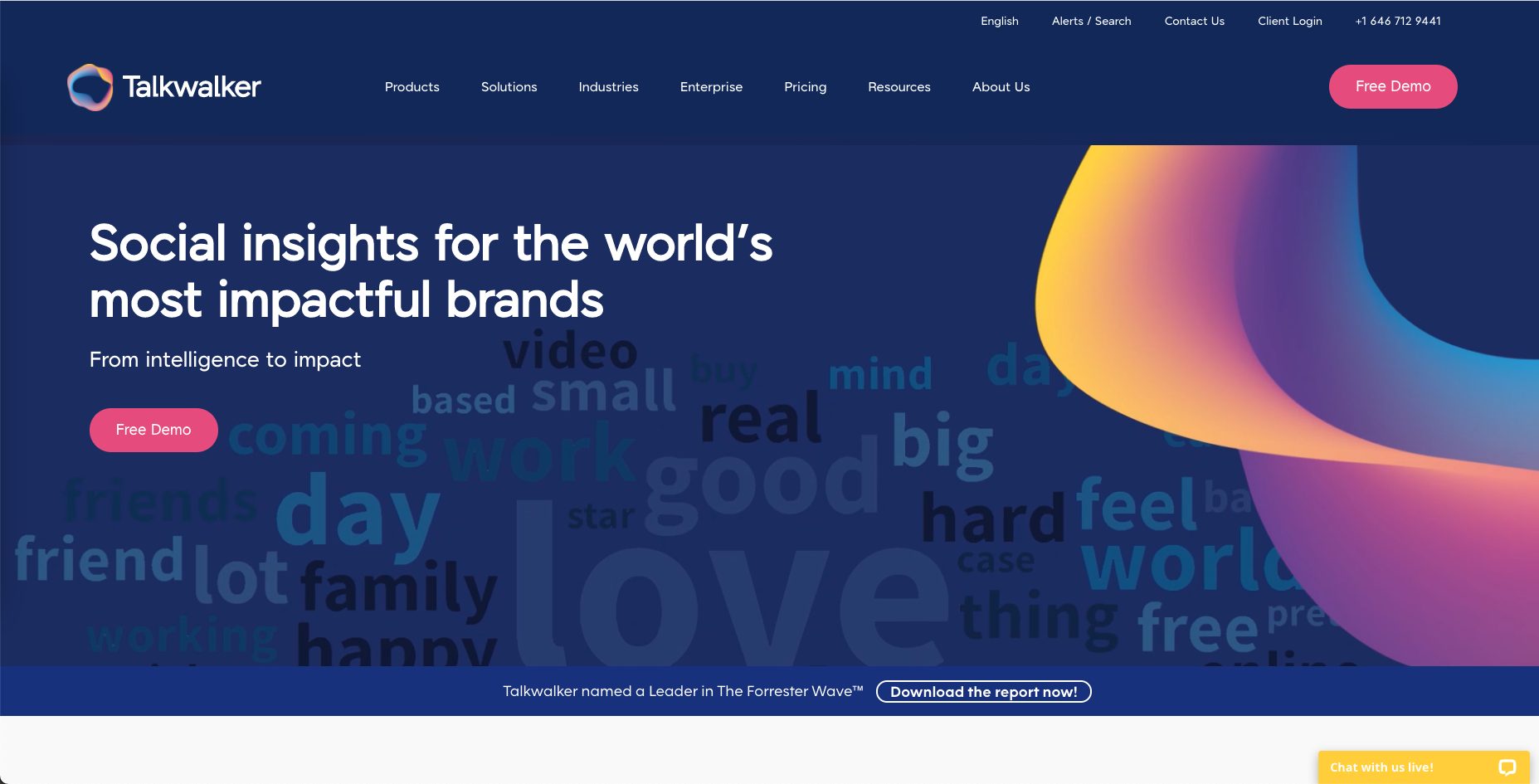 Talkwalker is another popular hashtag analytics tool. Like Brand24, it's a social media monitoring and analytics tool that offers hashtag analytics for more than 10 social networks and 150 million websites, forums, and blogs. Talkwalker tracks the volume of mentions, reach, engagement, and other social media metrics you need to understand how your social media marketing campaigns are performing.
You can also use Talkwalker to perform competitor analysis on social media and in hashtag usage as well as identify the top profiles using the hashtags you track so you can scope out potential influencers or brand ambassadors.
In addition to data on shares, engagement, reach, and mentions, Talkwalker lets you track:
Image recognition

Sentiment analysis

Virality

Google Analytics

Influencer marketing
Channels
Facebook

Instagram

Twitter

YouTube

Websites

Blogs

Print Media

TV

Radio
Features
Brand intelligence

Crisis management

Hashtag tracking

Social channel analytics

Competitive intelligence

Campaign monitoring

Content analytics

Influencer networks

Custom dashboards
Pricing
Talkwalker offers three paid plans:
Listening:

$9,000+/year

Analytics:

Contact for pricing

Research:

Contact for pricing
---
3. Brandwatch (Formerly Falcon.io)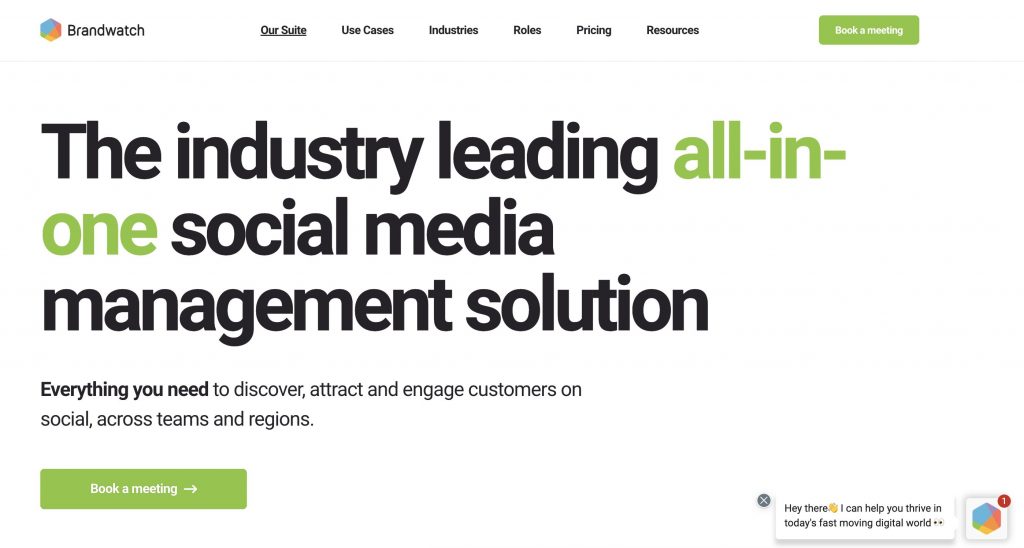 Brandwatch is much more than a hashtag analytics tool. Instead, we'd call it a complete social media marketing platform. Brandwatch combines listening, publishing, engagement, analytics, and reporting tools into a single platform with an intuitive, customizable interface. The platform offers flexible search, filtering, labeling, and tracking functionality that can save social media marketing teams tons of time. In terms of analytics, Brandwatch tracks more than 600 metrics and includes:
Multiple networks

Post-level metrics

Custom, unlimited reporting

Team performance tracking

Easy exports
Channels
Facebook

Instagram

Twitter

LinkedIn

WhatsApp

YouTube
Features
Social media management

Social media advertising

Social listening

Social engagement

Analytics

Customer experience management
Pricing
Brandwatch offers two paid plans:
Essentials:

$108/seat/month (billed annually)

Suite:

Contact for pricing
---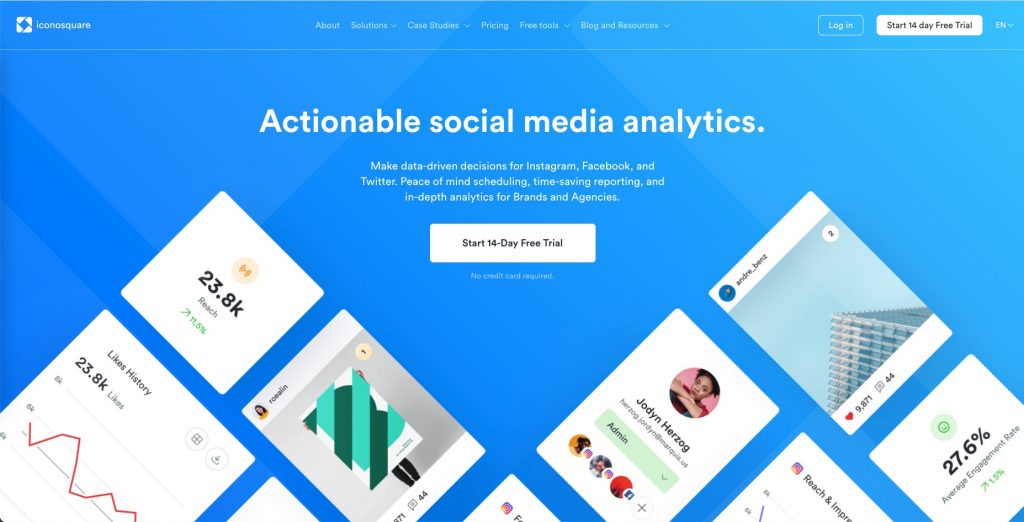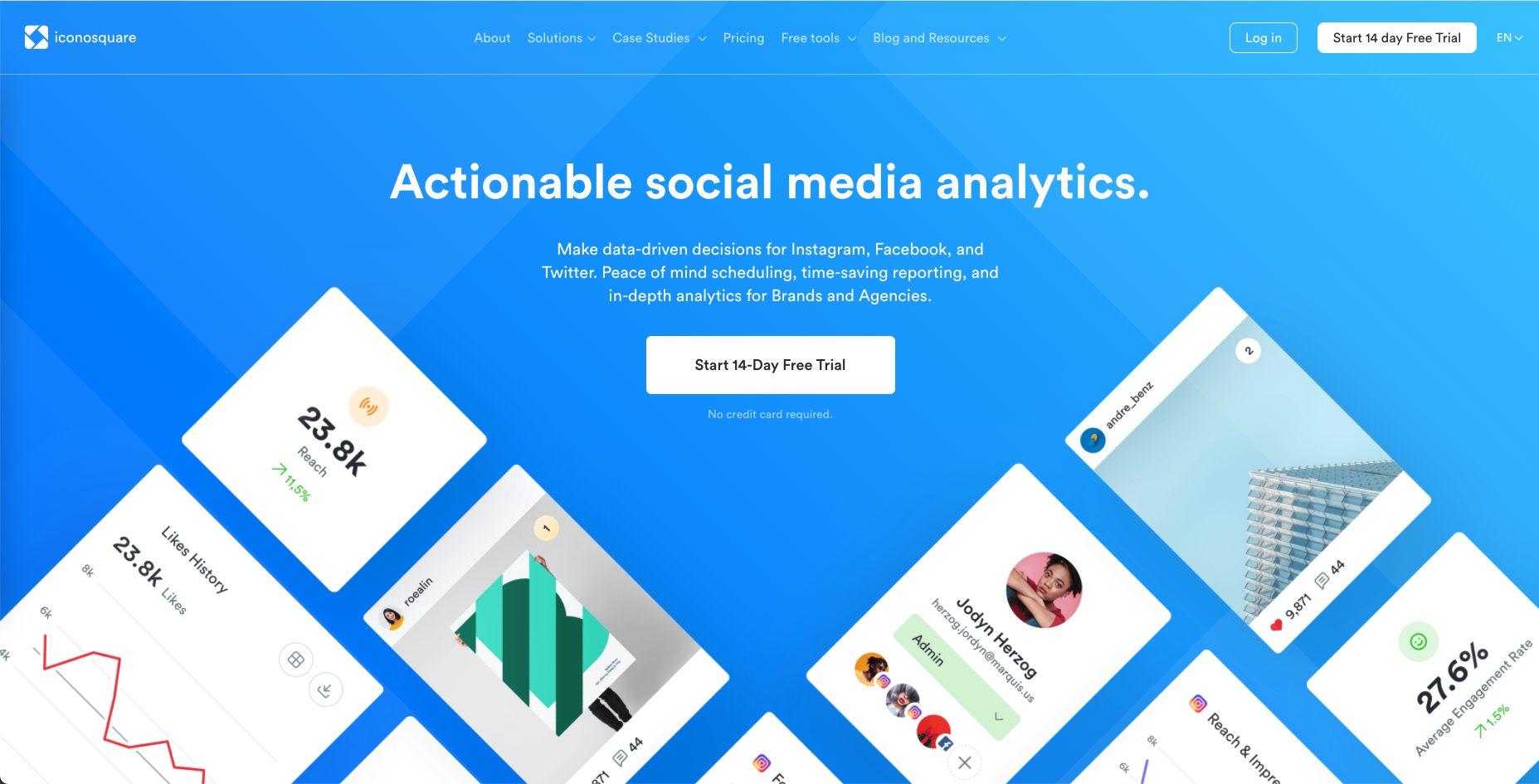 Iconosquare is another powerful hashtag analytics tool. With it, you can track follower evolution, reach, impressions, average engagement rate per post, completion rate by Instagram Story type, and more. Iconosquare's interface is easy to use and understand and uses visuals to help users understand what their data is telling them. Also, similar to Brandwatch, Iconosquare includes features to help you publish your social media content:
Automatic publishing and tagging

Post scheduling

Media library
Channels
Facebook

Instagram

Twitter
Features
Analytics

Monitoring

Publishing
Pricing
Iconosquare offers three paid plans:
Pro:

$49/month (billed annually)

Advanced:

$79/month (billed annually)

Enterprise:

$139/month (billed annually)
---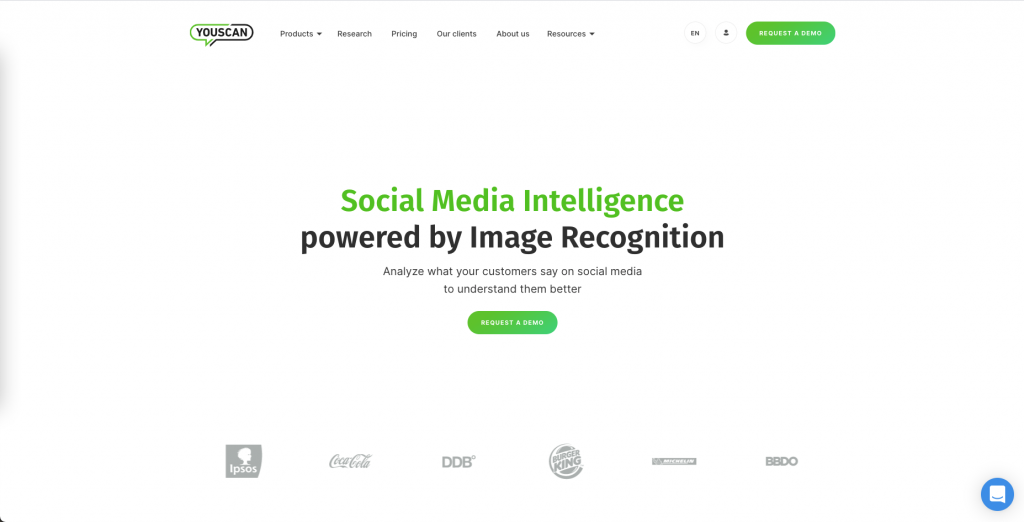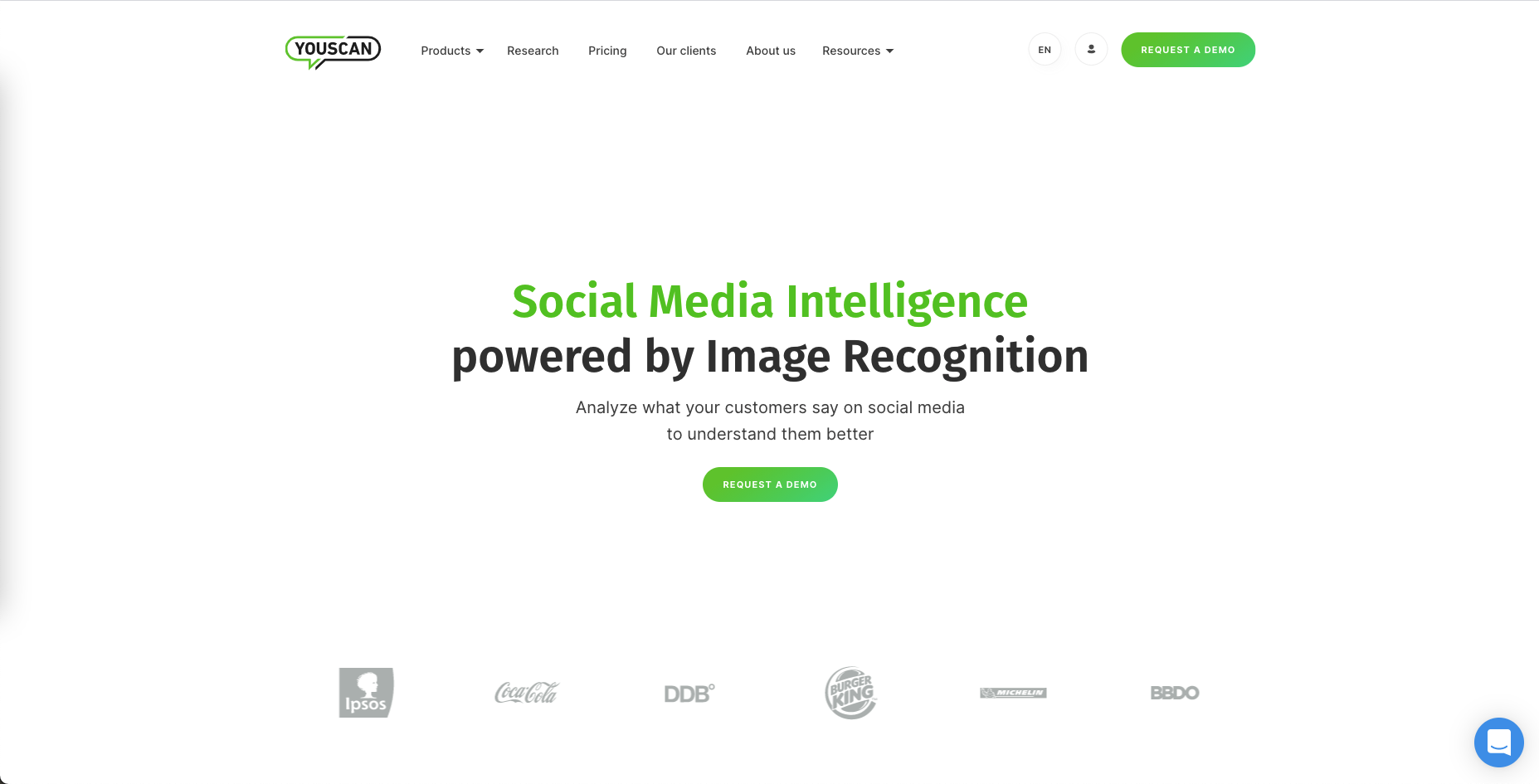 YouScan is a social media analytics tool that includes image analysis. The user interface leaves quite a bit to be desired, but the platform is doing something right if you believe the big names that use it (McDonald's, Google, and PepsiCo, just to name a few). YouScan is, at its core, a social listening tool that you can use to scan social media and the rest of the web for mentions of your brand (or your competitors) and then analyze those mentions.
Channels
Facebook

Instagram

Twitter

YouTube

VK

Blogs

Forums

Review sites

Online news

Messengers
Features
Sentiment detection

Spam filtering

Analytical reports

Smart alerts

Auto-categories

Trends detection
Pricing
YouScan offers four paid plans:
Standard:

$12,000/year

Pro:

$18,000/year

Insight:

$36,000/year

Enterprise:

Custom pricing
---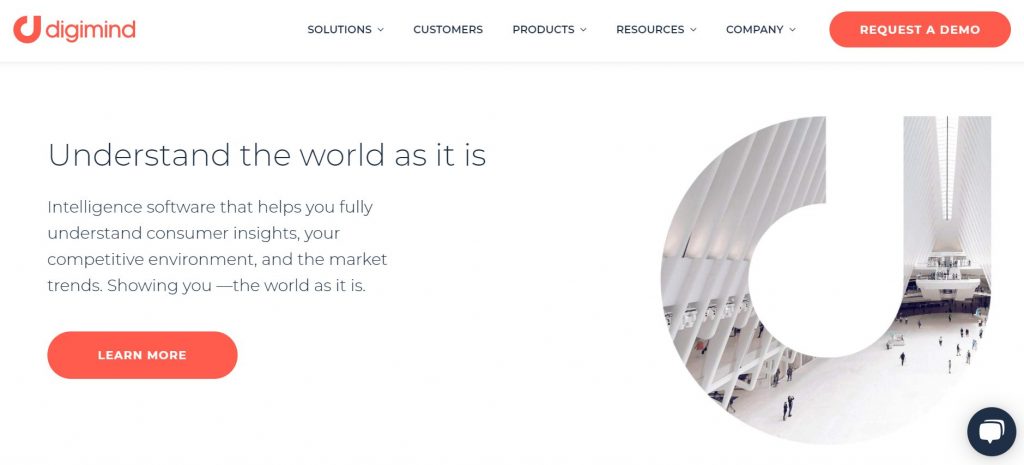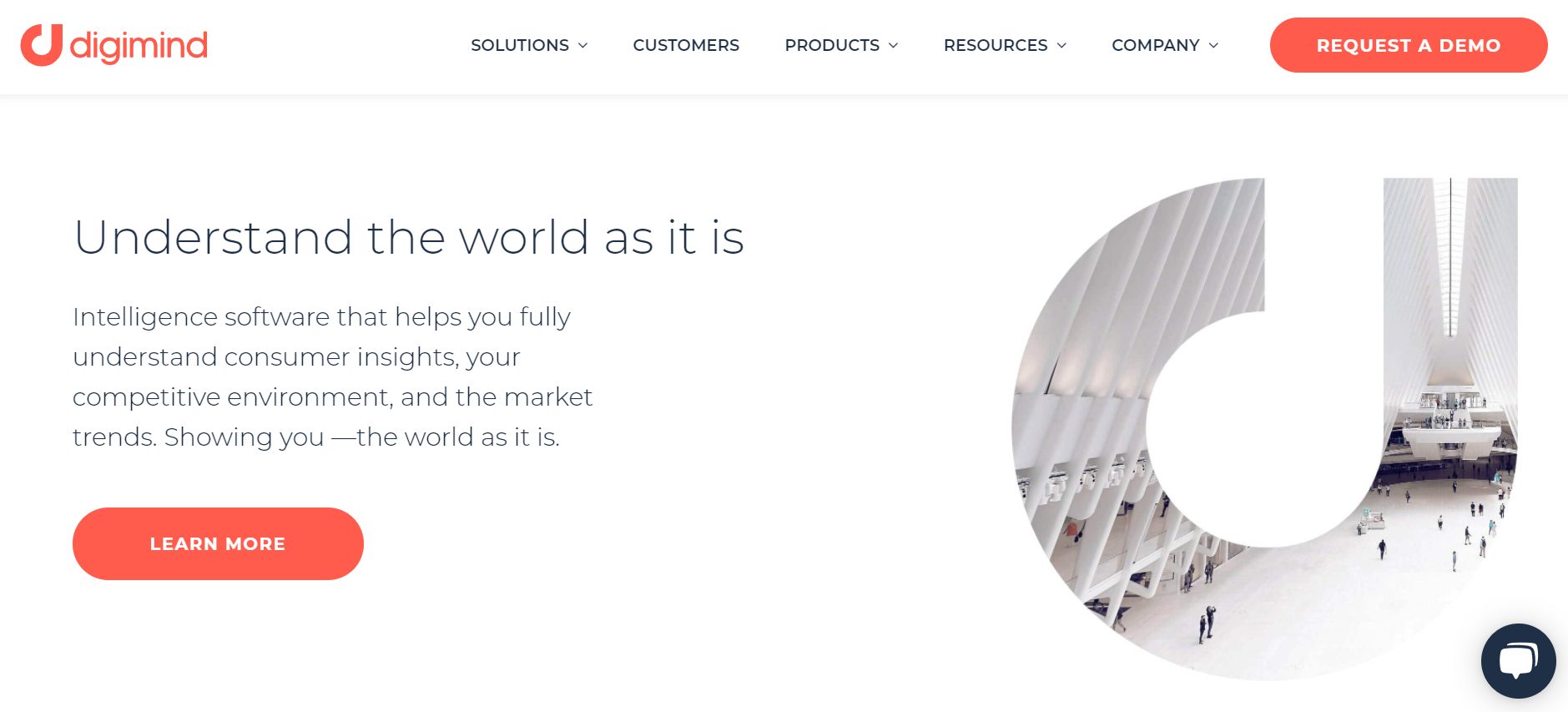 Digimind is different from the other analytics tools we've included here: hashtags are only one of many things monitored. Indeed, they scarcely mention hashtags on their website. However, Digimind recognizes how brands can analyze hashtags to target customers better. Further, they realize that hashtag-based social media reporting has become an invaluable source of insight for brands about influencer performance, customer actions, and campaign success.
You can analyze relevant hashtags as part of your social listening. Some of the ways you can use hashtag analysis within Digimind include:
Tracking the success of campaigns using custom hashtags, alongside other relevant keywords

Understanding sales momentum by analyzing which product lines generate the most reaction

Measuring the impact of influencers

Along with other measures, collecting information on your consumer profile
Channels
Blogs

Websites

Forums

Video (YouTube)

Twitter

Facebook

Reviews

Vk

Instagram

Pinterest

Weibo

Tumblr

Reddit

Naver

WeChat

QQ

TikTok

LinkedIn

TV and Radio
Features
Monitoring Specific Terms and Topics

Analyzing Mentions

Sharing Content and Engaging Audiences

Generating Reports

Measuring ROI for Owned Media (Paid and Organic)
Leveraging Search Data for Reputational Management
Pricing
Pricing is customized, based on two models:
An estimate of total monthly mentions with unlimited queries/topics

An estimate of the total number of queries required per year with unlimited mentions
Demos are available on request.
---
Hashtag Best Practices
Before we wrap up, let's take a look at a couple of hashtag best practices that will get you started on the right foot for your social media marketing. While using hashtags isn't complicated, there are a couple of key things to keep in mind before just shoving a bunch of hashtags in your posts and calling it good.
Use the Right Number of Hashtags
Each social media platform has a number of hashtags that work best for the way the users navigate and use the platform. On some platforms, you might even find that no hashtags work best! Here's a general guideline to follow when crafting your social media messages. Use these numbers as a starting point and work to figure out what your target audience likes to see.
Facebook:

1–2 hashtags

Instagram:

Up to 30 hashtags (but 10–20 seems to be standard)

TikTok:

2–5

hashtags

(you only have 100 characters to work with, though)

Twitter:

1–2 hashtags

LinkedIn:

2–3 hashtags

YouTube:

Up to 15 hashtags (anything over that will be ignored by the platform)

Pinterest:

0 hashtags

Snapchat:

2–5 hashtags (you can add up to 100 hashtags for Spotlight submissions, but let's be reasonable, okay?)
Find the Best Hashtags
If you've already figured out the branded, product, and campaign-based hashtags you want to use, you might also want to explore other hashtags that are already in use that you can join. Hashtag generators can be an awesome source of fun, popular, and relevant hashtags you can add to your content. Check out our Instagram hashtag generator or get familiar with the most popular hashtags on each platform.
---
Get Started With Hashtag Analytics Today!
Hashtag analytics and research are a must for social media marketers. Effective hashtag tracking and analytics will help you better understand your target audience and ensure that your marketing strategies make sense for your brand. This will help your marketing team become more agile and able to adapt your marketing strategy in the moment so you're always getting the best results. With the tips and hashtag analytics tools we've shared here, you have everything you need to make data-driven decisions on your social media strategy. So, get tracking!