Marketing has seen considerable change in recent years with a significant shift to digital platforms. Digital marketing focuses on online media and the internet using connected devices, such as laptops, mobile phones, tablets, or even the internet of things. Many digital marketing tools have been developed to assist marketers and brands in spreading their messages online.
eMarketer predicts digital ad spending worldwide will reach $441.12 billion in 2022, 58.7% of the total media ad spending. They also expect worldwide eCommerce will reach $5.424 trillion in the same year, 20.4% of total retail sales. Brands need to be part of this. Consumers spend an increasing proportion of their time online and have moved away from traditional media. However, they haven't abandoned it completely, and brands are frequently now taking an omnichannel approach to their marketing.
Digital marketing focuses on reaching customers with conversion-oriented messages across multiple channels as they move down the sales funnel. In most cases, making sales is the ultimate goal.
Digital marketing tools and platforms assist brands to function in the digital world. Technically, digital marketing tools address a single problem for marketers, while digital marketing platforms offer solutions for multiple marketing problems. However, we don't differentiate here and include a range of tools and platforms designed to help marketers in one of seven main areas of digital marketing.
---
40+ Digital Marketing Tools for 2022:
---
Social Media Marketing Tools
Social media marketing involves firms using social media platforms to connect with their audience to build their brand, increase their website traffic and drive sales. Over time, companies have developed a range of tools and platforms to reduce time and assist with this process.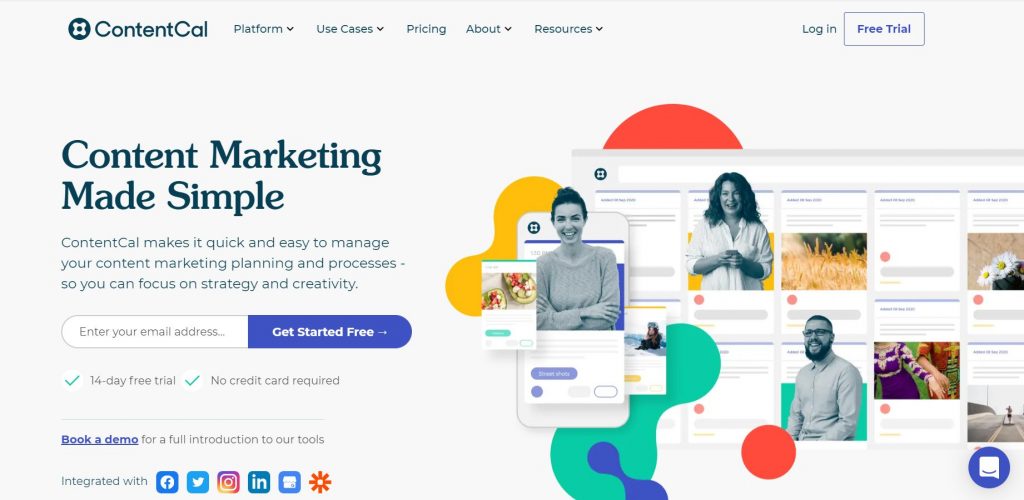 ContentCal is at its heart a visual calendar. You plan your upcoming social posts and place them within the calendar, with the image and caption legible. The posts are color-coded to indicate their current approval status. It shows you detailed analytics, and firms needing even more in-depth stats can buy an Advanced Analytics bolt-on.
ContentCal features Zapier integration so you can connect it to thousands more apps.
---
Brandwatch is a social media listening, publishing, advertising, measurement, and customer data management platform. It includes a unified calendar, providing a view of all your scheduled content. You can use Brandwatch's Campaign Planner to map, create a brief, roll out, and collaborate on campaigns for all social platforms. Similarly, Brandwatch includes a unified inbox that you can design to combine feeds from Facebook, Twitter, Instagram, LinkedIn, WhatsApp, and YouTube.
Brandwatch is also strong on analytics, and you can track over 600 metrics. You can create your own dashboard to track metrics that matter most to you.
---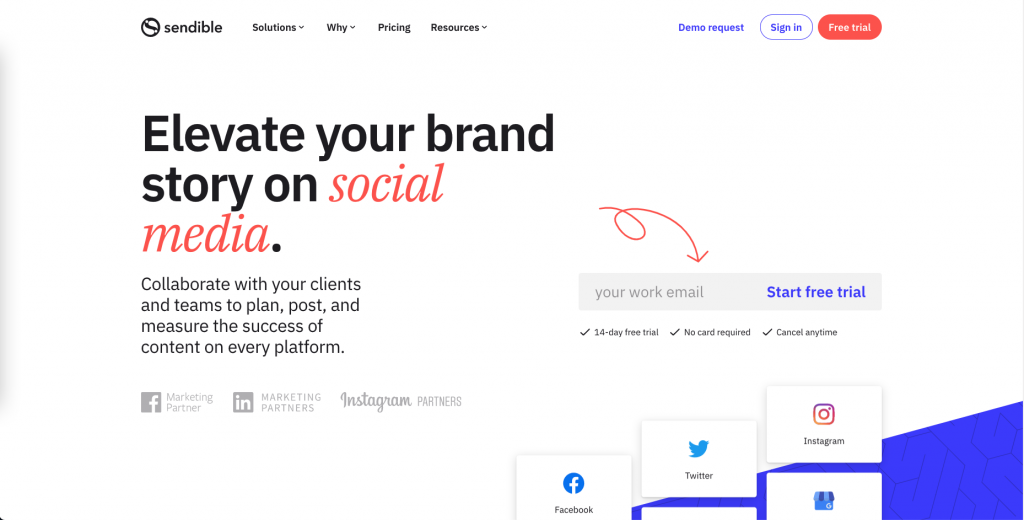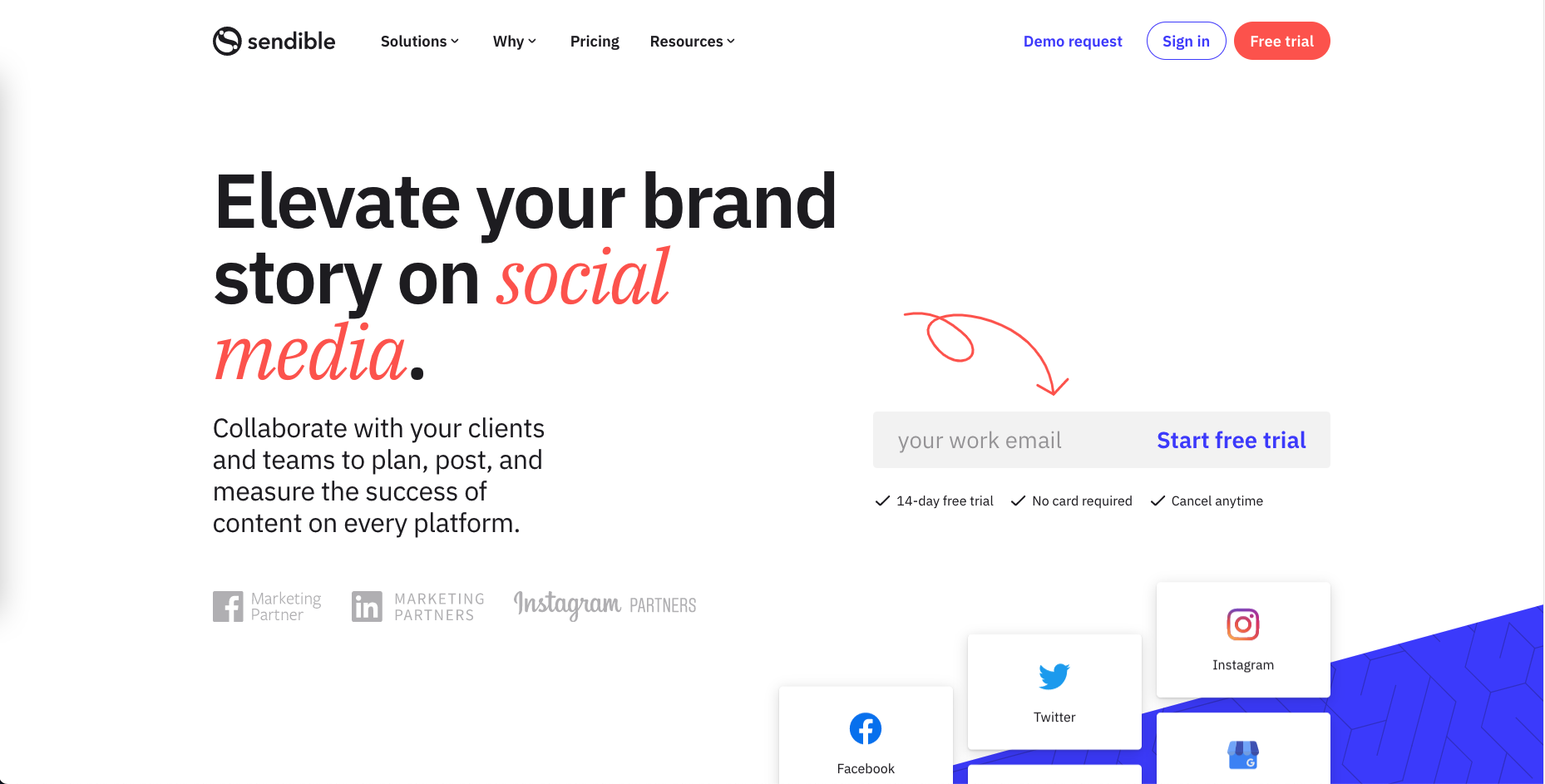 Sendible's approach to social media management is a little different compared to most tools. They make use of Services, which are channels or profiles that you create within your Sendible account. You can select those features you need from a social platform.
You can plan and schedule content either individually or in bulk to all social networks, incorporating images and video where required.
Sendible uses Smart Queues so you can share evergreen content. You set specific times when Sendible will take content items from your Smart Queue and post them on your social accounts.
---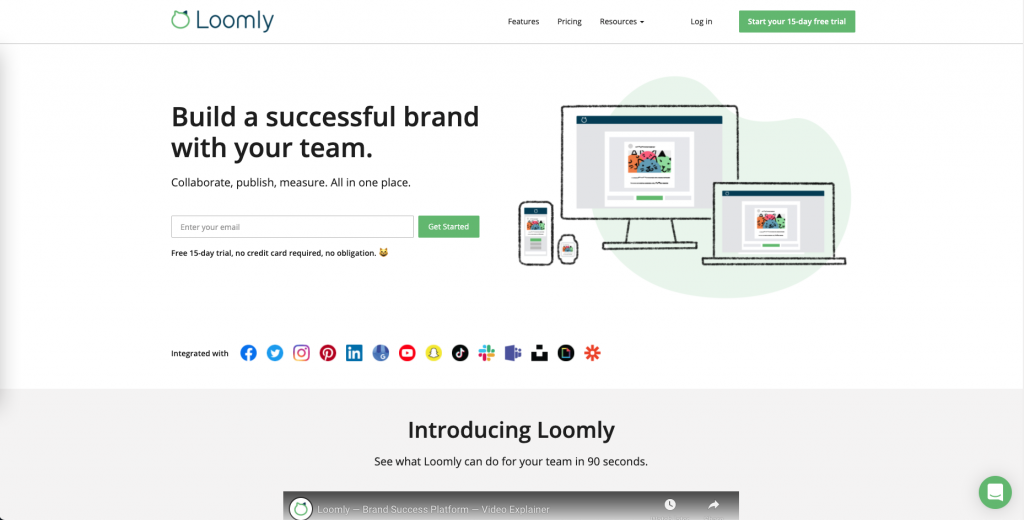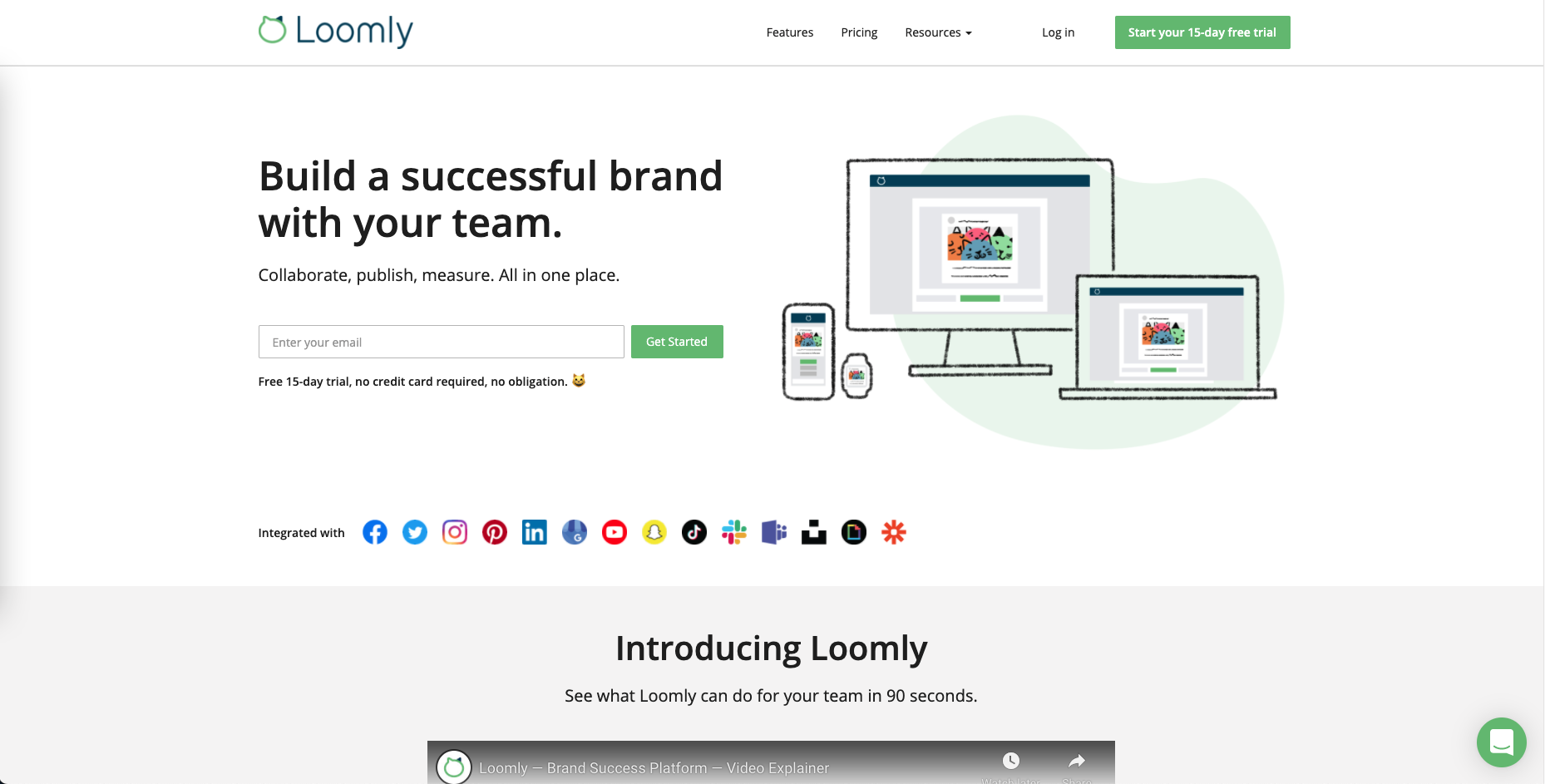 Loomly uses workflows to organize your social post creation and sharing. Depending on how your organization functions, you set the various stages of a post, e.g., Draft → Pending Approval → Requires Edits → Approved → Scheduled → Published. Small teams or individuals can miss some steps out.
Loomly then gives you a straightforward process to create your posts and then follow through the remaining stages of your workflow.
---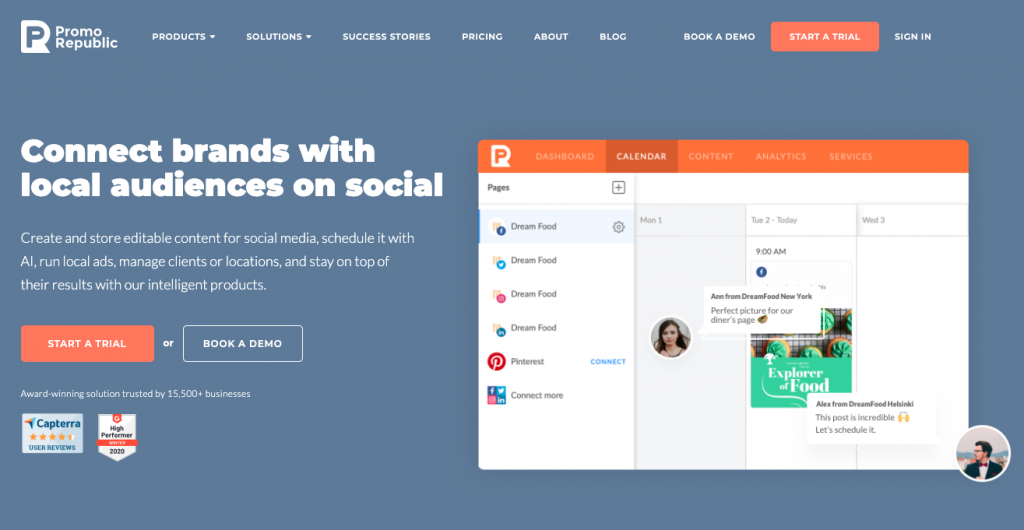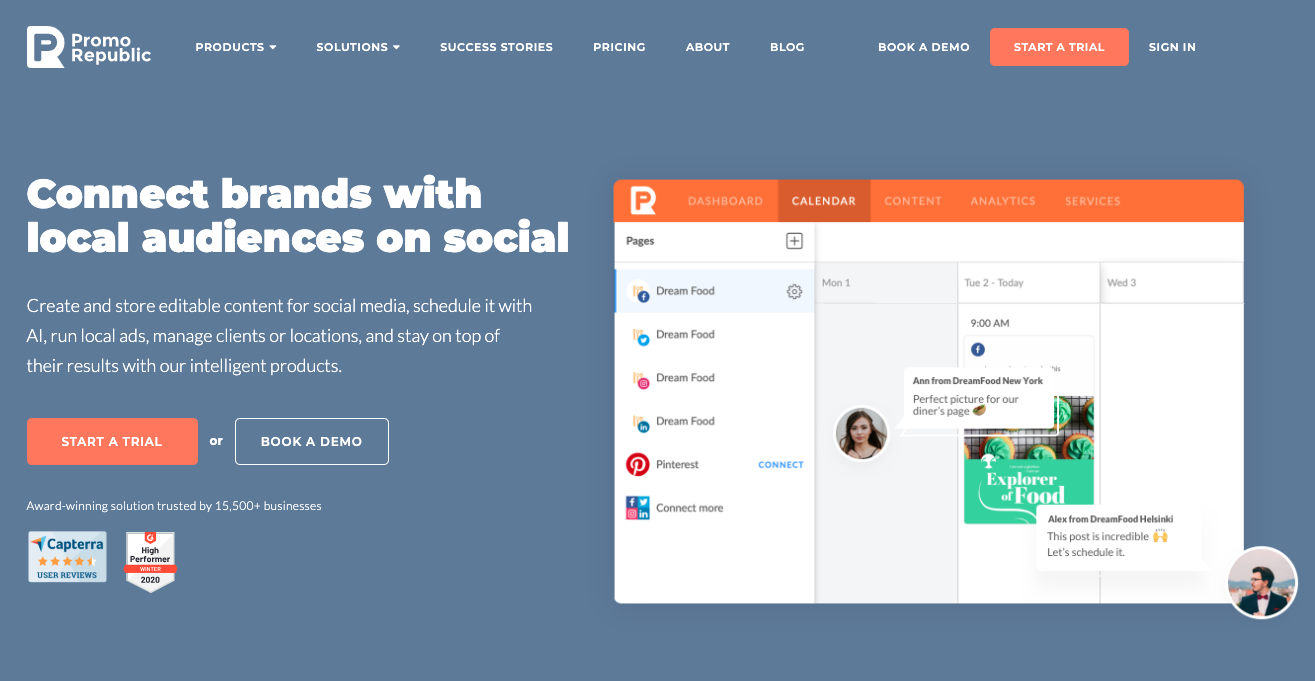 Although PromoRepublic is primarily a social scheduler, like many other social media tools here, it has a more robust design focus than most. You can design beautiful posts without leaving the app to use separate graphics software. PromoRepublic suggests a suitable posting schedule for each of your social networks, but you can easily modify this.
PromoRepublic comes with 100,000 post ideas, covering a wide range of topics. Most come pre-designed, with eye-catching graphics that you can easily modify and customize to suit your business.
---

AgoraPulse is a fully featured social media management program. It features a unified inbox that shows your comments, ad comments, mentions, conversations, and reviews relating to each of your social accounts. You can set rules to clean up and organize each account's inbox automatically.
You can schedule a post simply by clicking on the appropriate time slot in AgoraPulse's calendar. However, it also has a bulk publish feature, where you can import a series of posts from a CSV file, RSS feeds, or a group of pictures to transform into posts.
---
Influencer Marketing Tools
We have looked extensively at influencer marketing on this website. It involves brands collaborating with online influencers to market their goods and services. The influencer marketing tools and platforms offer a range of services relating to influencer search and discovery, relationship management, campaign management, analytics, and more.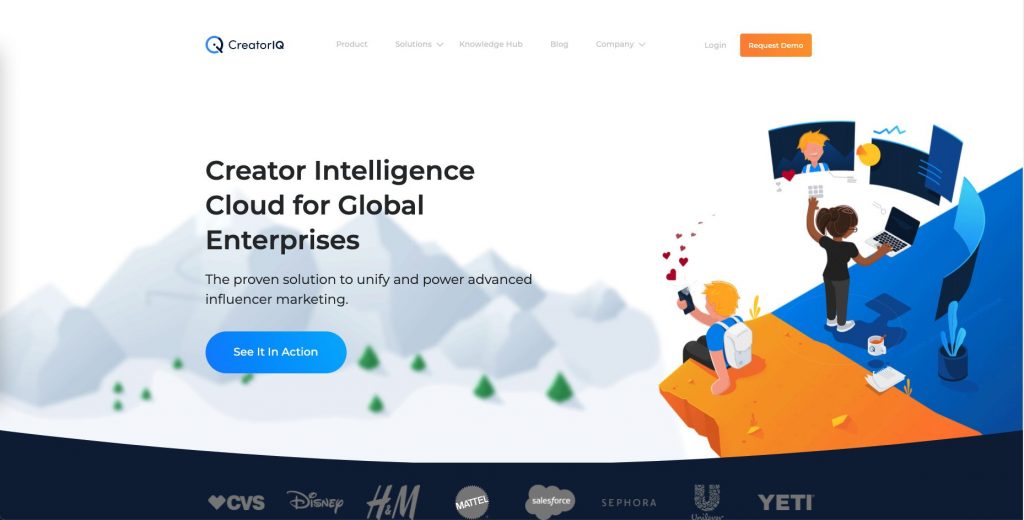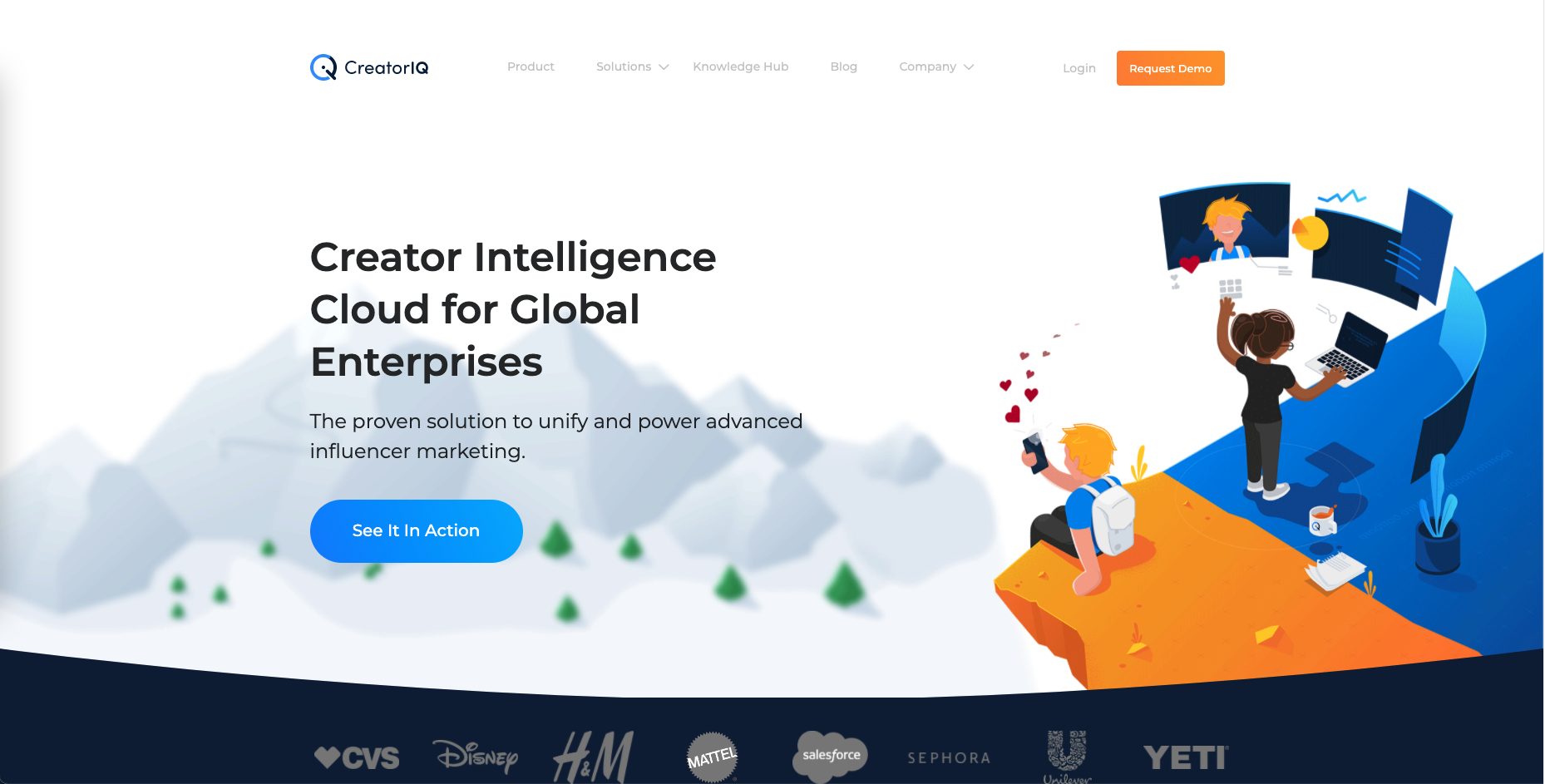 CreatorIQ is an end-to-end platform that starts with influencer discovery. It integrates directly with social platform APIs and analyses over 1 billion public social accounts and their content. More than 15 million creator accounts are fully indexed on the system. CreatorIQ uses AI to look at all the discrete parts of content that influencers share. The AI assigns each influencer an "Integrity Quotient," which can help you determine how authentic an audience is.
As you identify potential influencers, CreatorIQ invites them to join your network and onboards them. You effectively create your own marketplace, where you can share aspects of your campaign.
---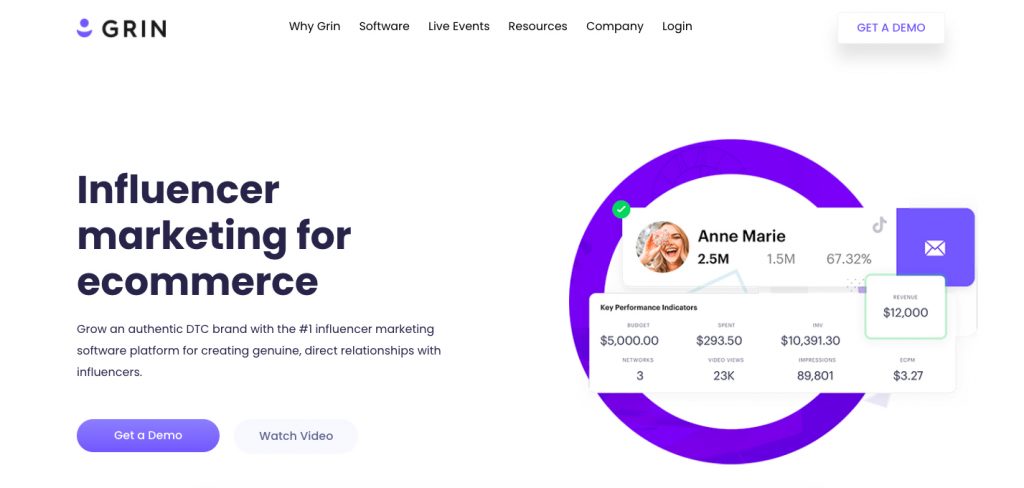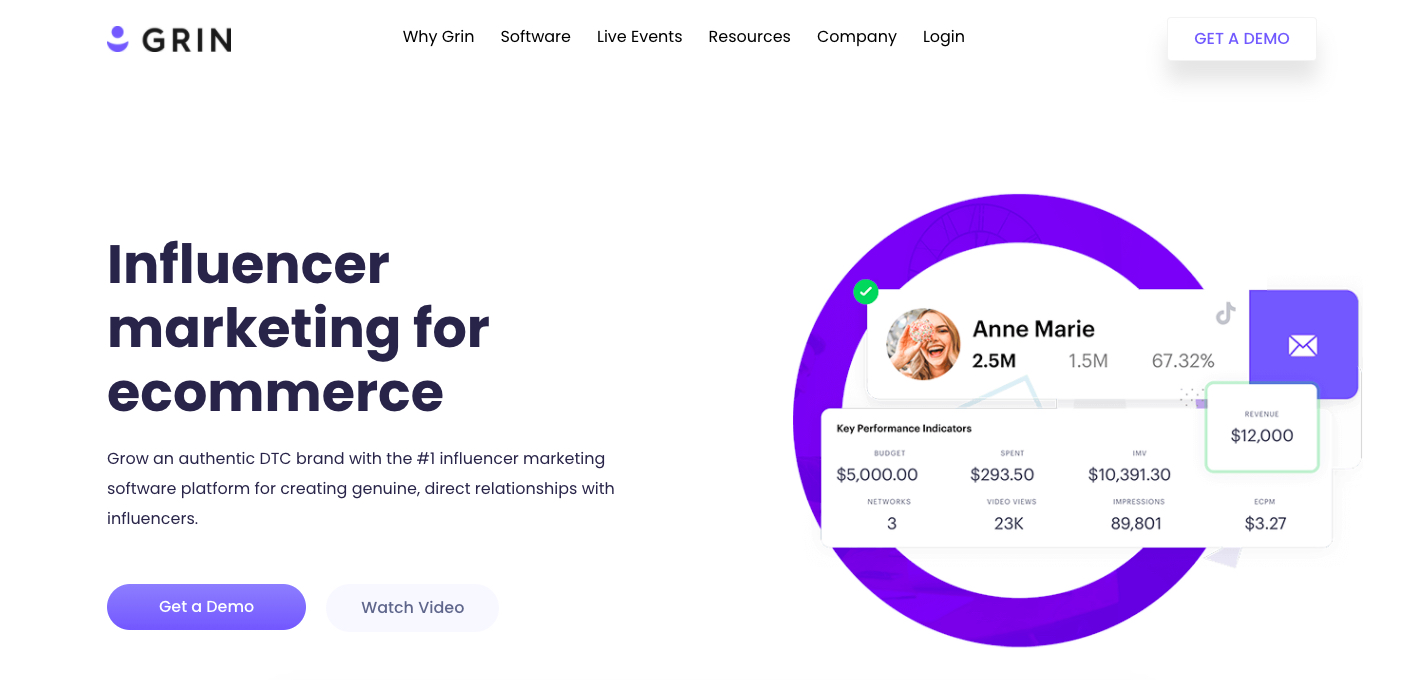 The Grin philosophy is that influencer marketing is marketing to the influencer. It focuses on eCommerce businesses with integrations into some of the major shopping platforms, as well as email systems and real-time communications tools. It pulls all the registered users from your eCommerce site in and finds their social profiles. From this it finds potential influencers and their relevant statistics.
---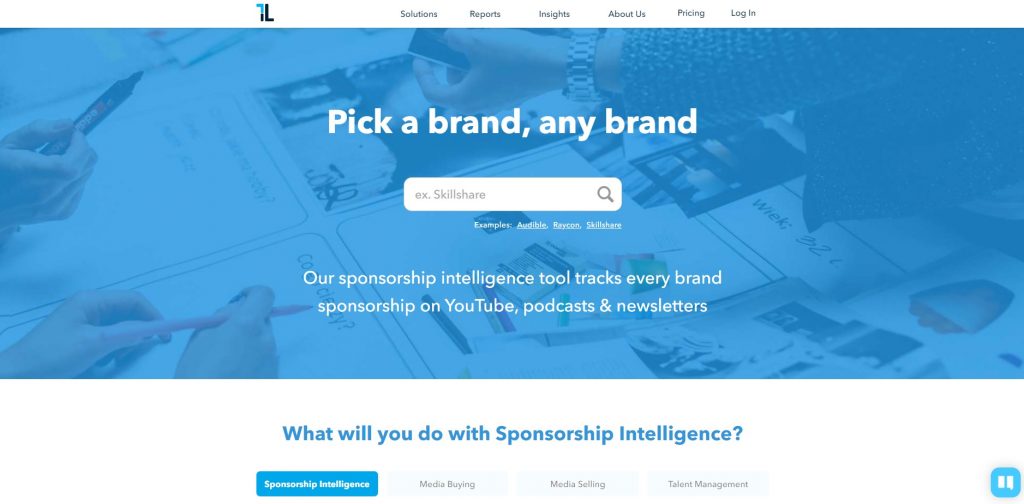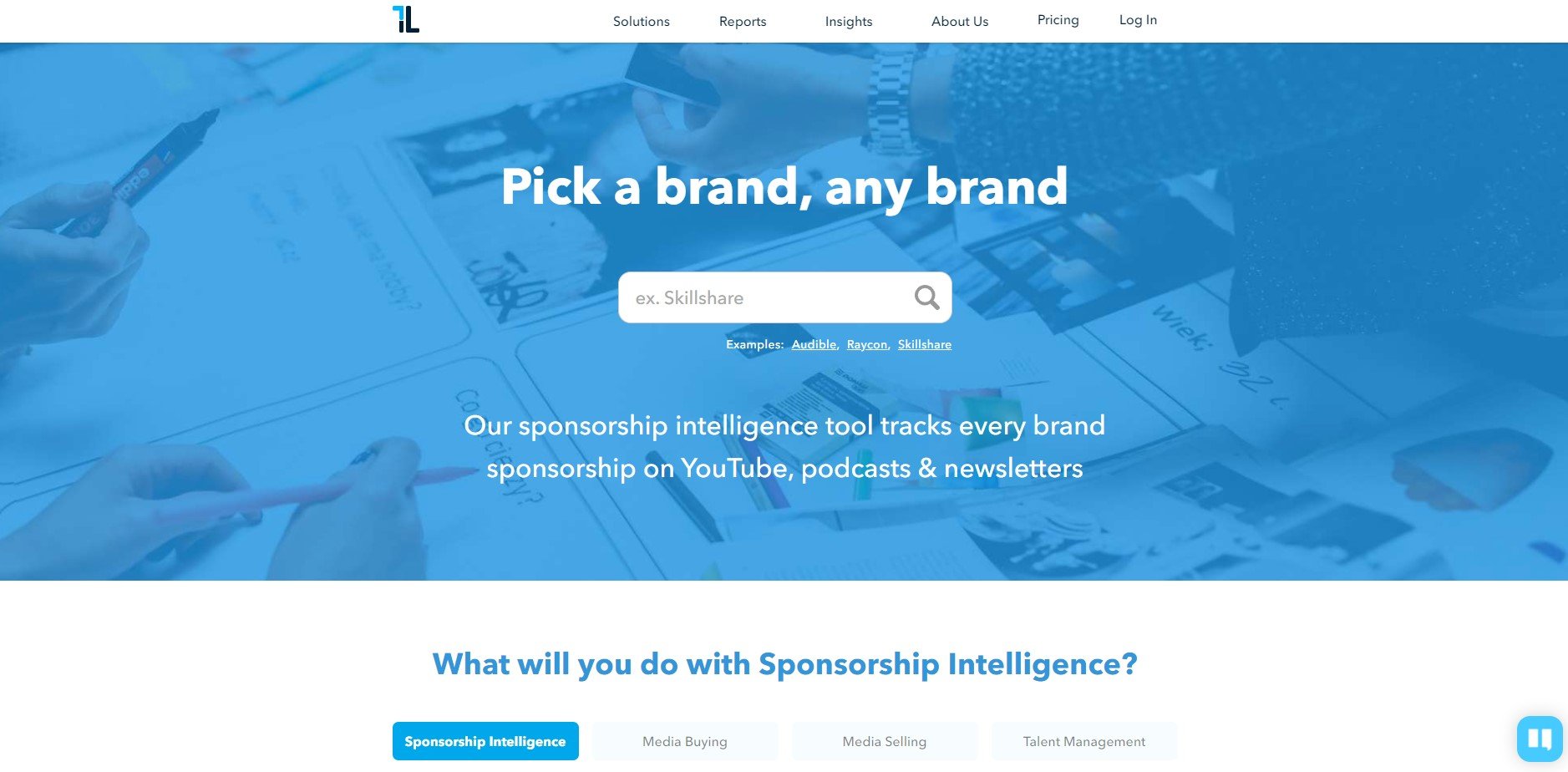 ThoughtLeaders has two main sections: Intelligence and Internal. In the Intelligence section, you can search for content, brands, or thought leaders (influencers). ThoughtLeaders has data on all three areas and lets you seamlessly switch back and forth between perspectives. The Internal section allows you to put all the intelligence you've gained into action.
In content searches, you can filter your search down to only "likely sponsored" posts.
---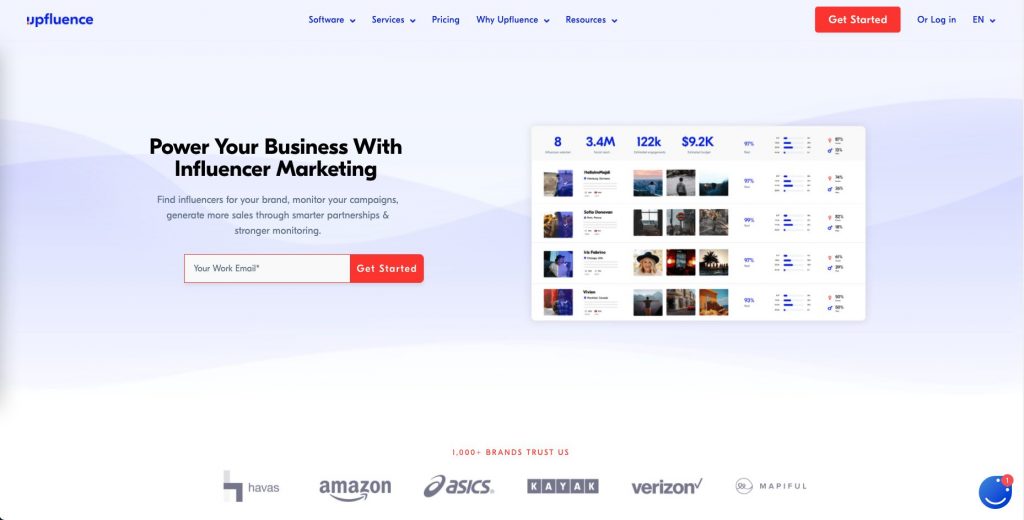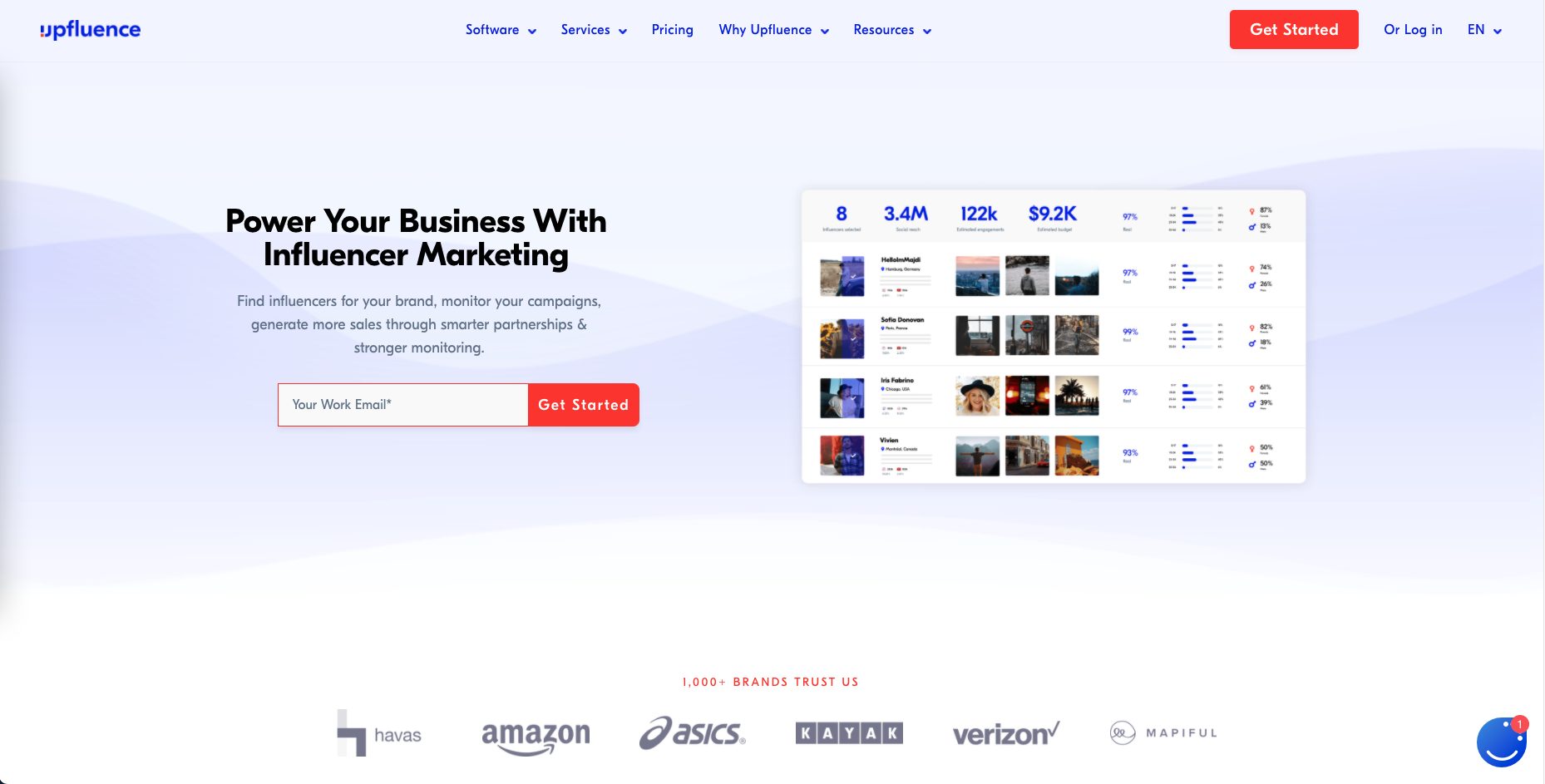 Upfluence is built on a massive database of nearly 3 million influencers. Its algorithm indexes and updates all their profiles in real-time, with every piece of content analyzed for reach and engagement. They also have a tool, Live Capture, that collects social information for your existing customers to see potential brand ambassadors.
Upfluence includes a campaign workflow with all the tools you need to streamline your campaigns.
---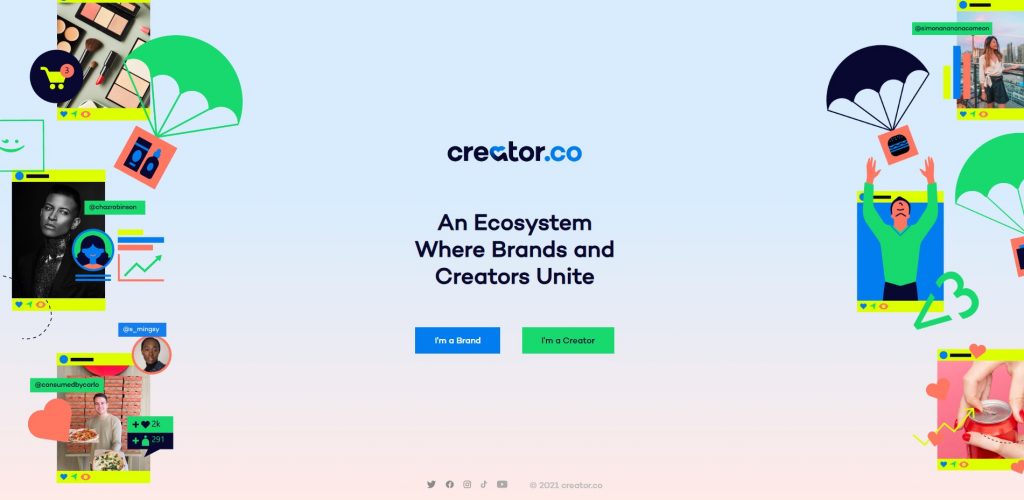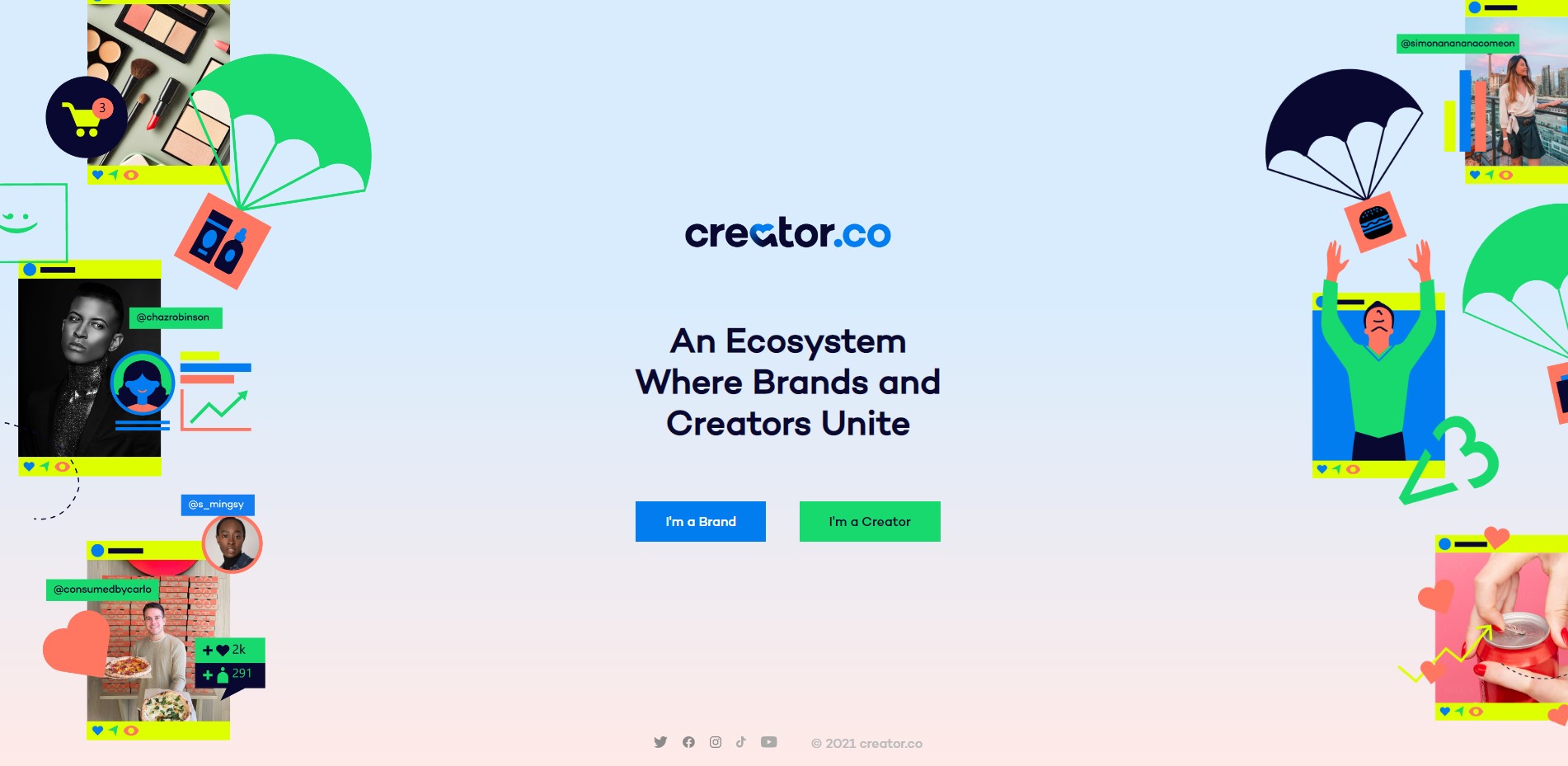 As the platform's name indicates, Creator.co focuses on working with members of the creator economy. Its focus is as much on creating content as it is on disseminating that content.
It offers two different pricing plans. The Self-Serve plan gets you all the self-service features of the platform, much like most other influencer marketing agencies. However, with the Community-Driven plan, you create your campaign and then let the software take it from there. Brands accept or decline any influencer who applies to take part, but every other part of the campaign is handled behind the scenes.
---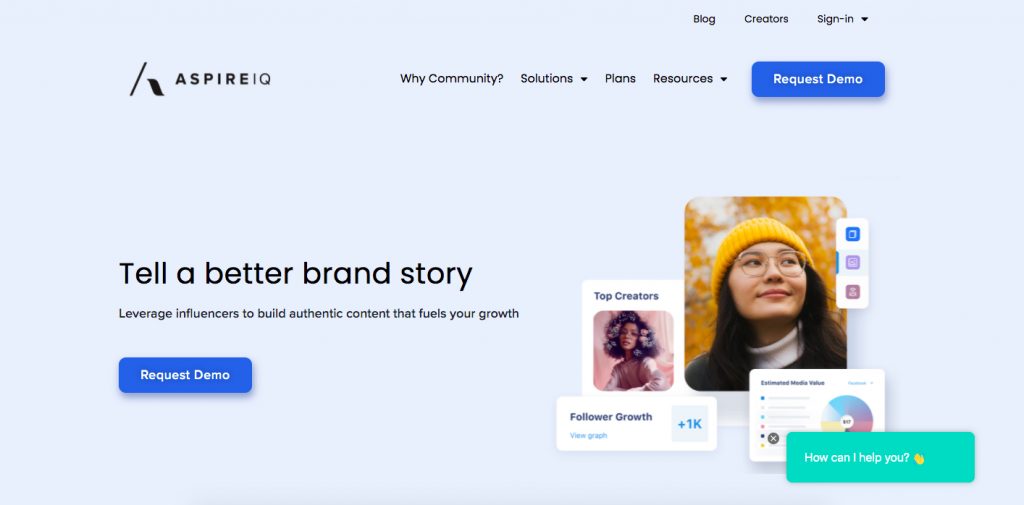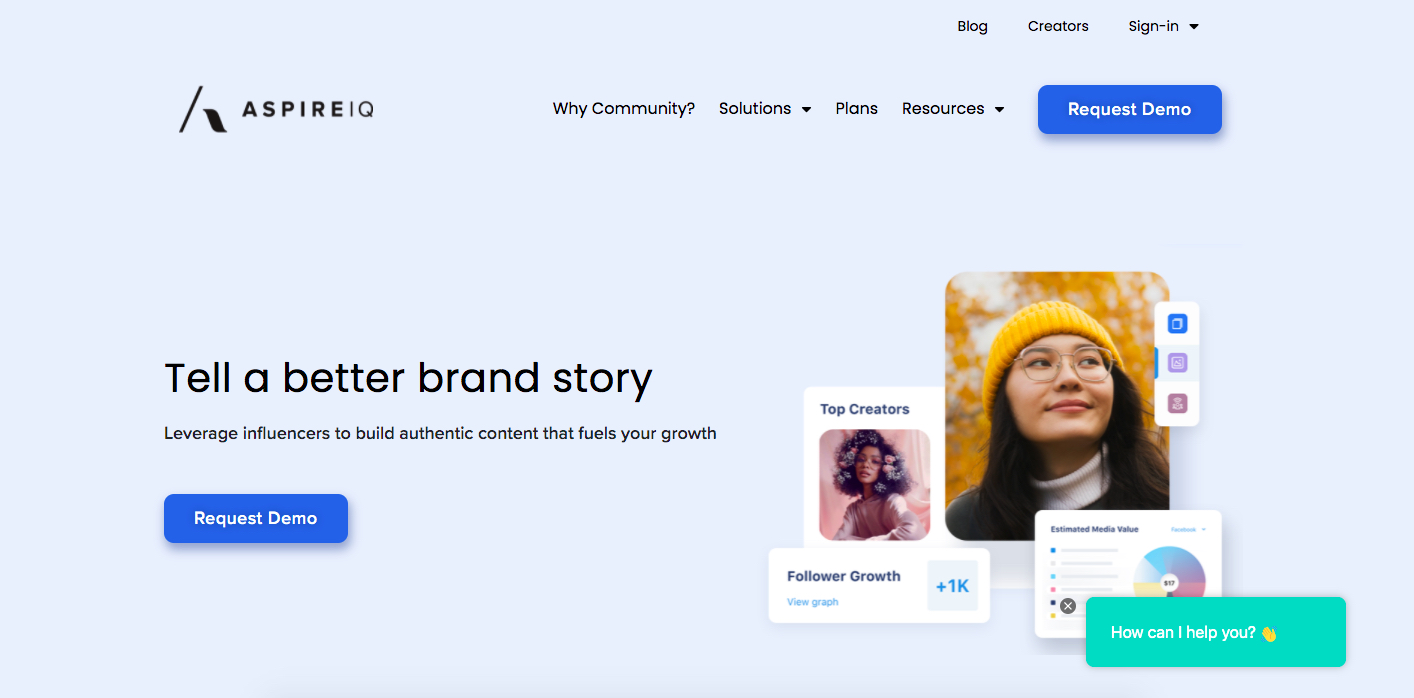 AspireIQ works with a database of over 500,000 profiles. It crawls the web, gathering massive amounts of data on social accounts, and adds the best ones to the platform.
AspireIQ covers more than just influencer discovery, however. From the beginning to the end of any campaign, AspireIQ has you covered. You can create your entire campaign on the platform. It includes a Creator Management module allowing brands to automate supplying creators with free products.
---
Email Marketing Tools
More than 306.4 billion emails are sent every day. Email marketing can be a potent strategy and reportedly has an ROI of 4200%. But you can't just open Gmail and expect to send bulk emails to your potential clients. You need specialist email marketing software to carry out your campaigns.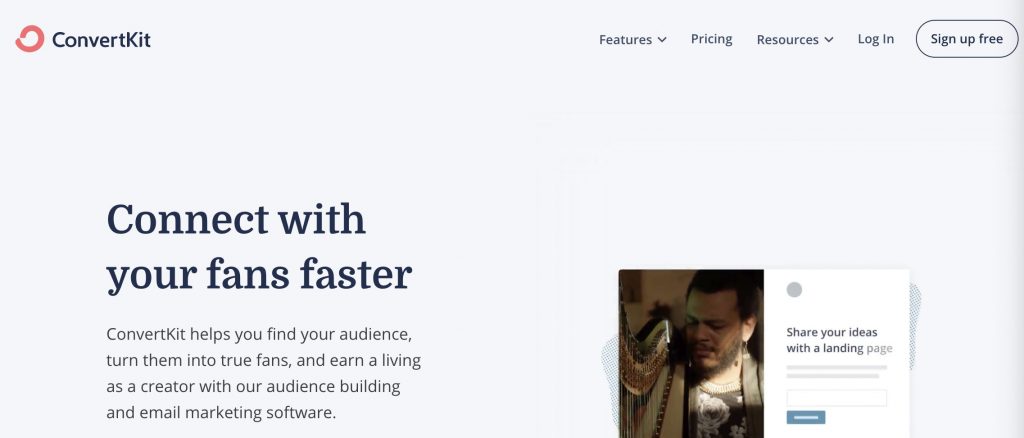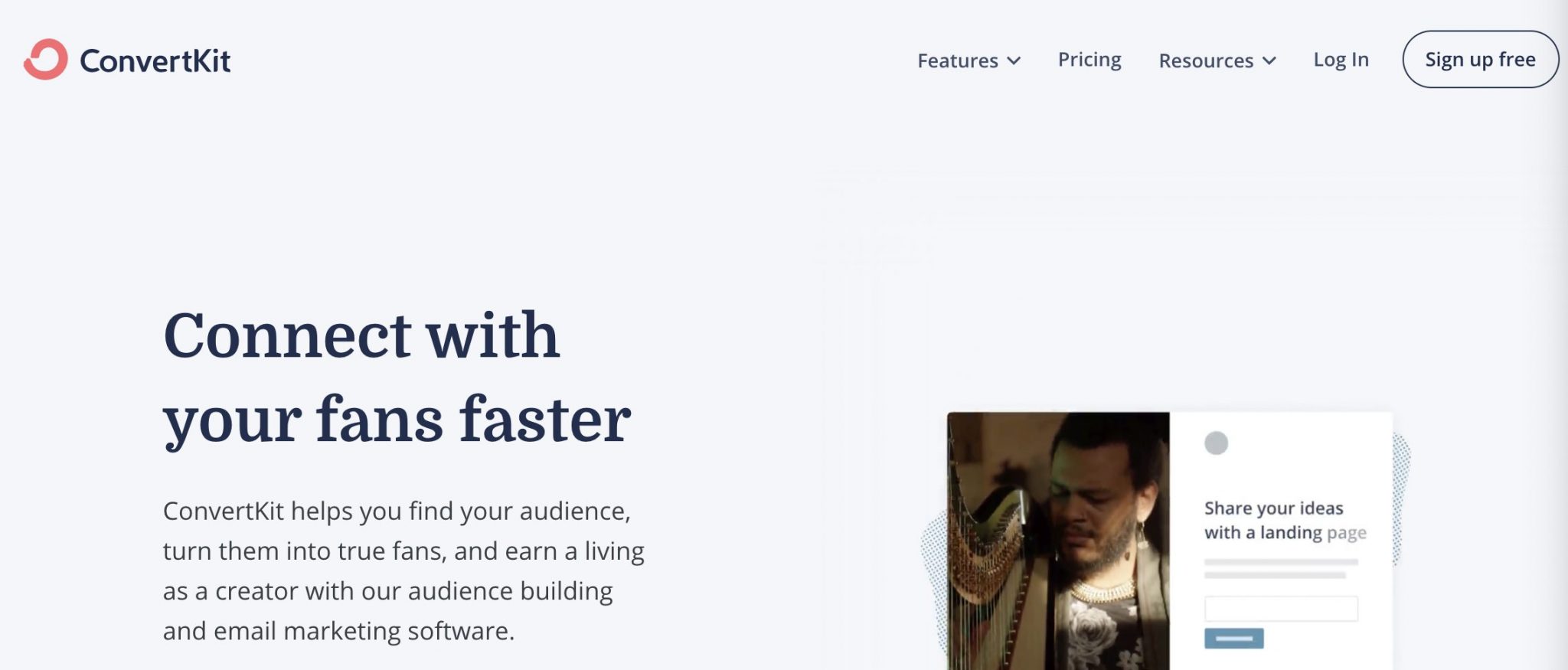 ConvertKit offers an email marketing solution that targets bloggers and eCommerce marketers. It provides subscriber management, segmentation, and form-building capability, along with a basic email editor.
It provides a straightforward way to edit your email list. You can tag individuals, put them in sections, and send emails out that trend specifically to that audience. It has robust automation tools making it easy to send emails to specific audiences. You can apply tags to your subscribers based on their behavior.
---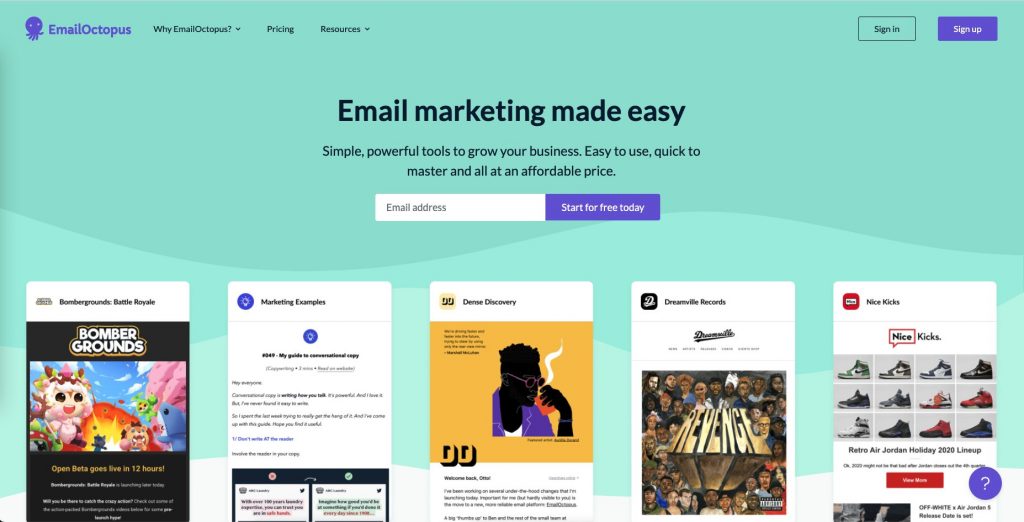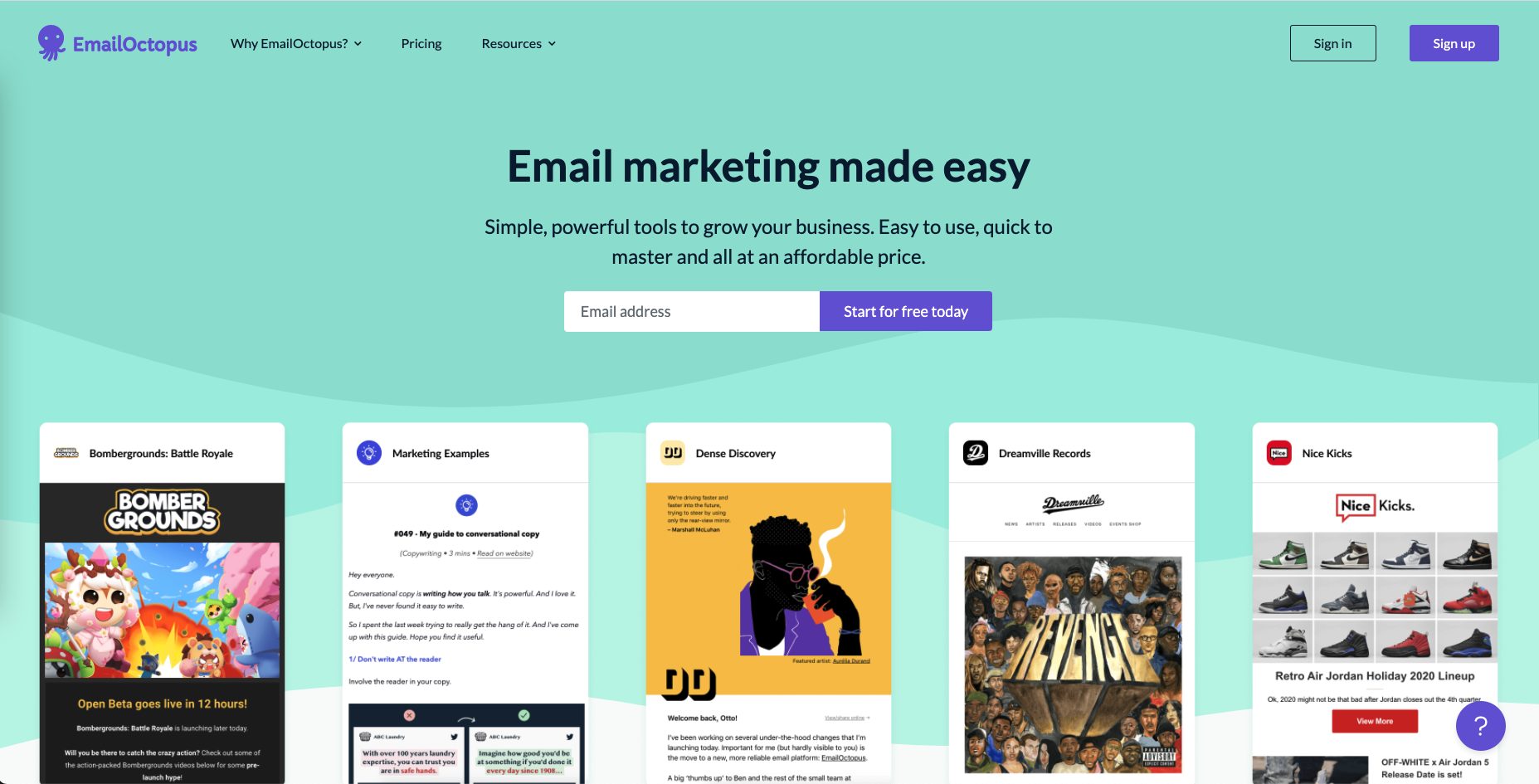 EmailOctopus targets self-published authors, bloggers, charities, online stores, and everyone in between. It comes with a landing page builder, making it easier to lean away from complex WordPress coding. It includes a collection of templates to choose from and edit.
EmailOctopus lets you create emails using a drag and drop editor. It offers automated campaigns and workflows. You can segment lists using various filters.
---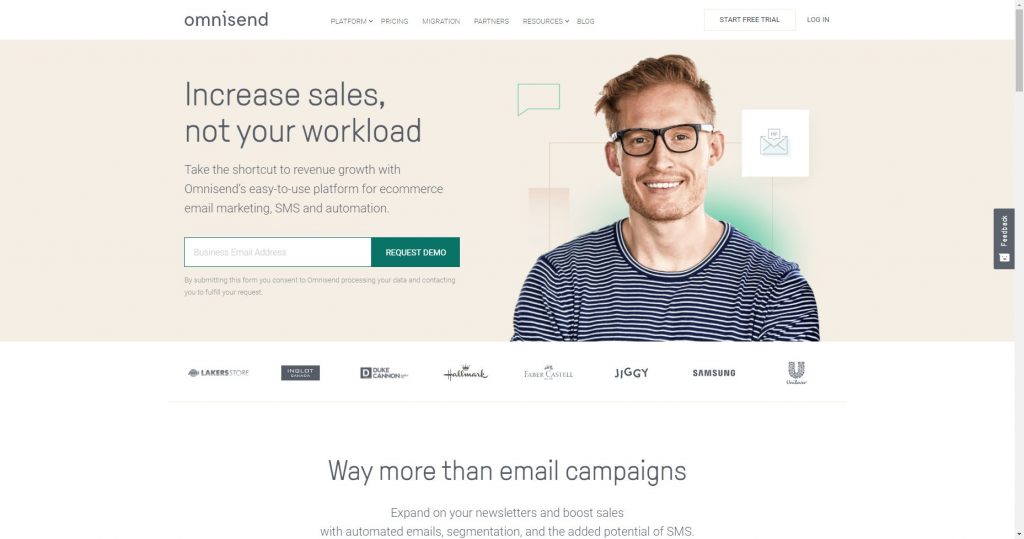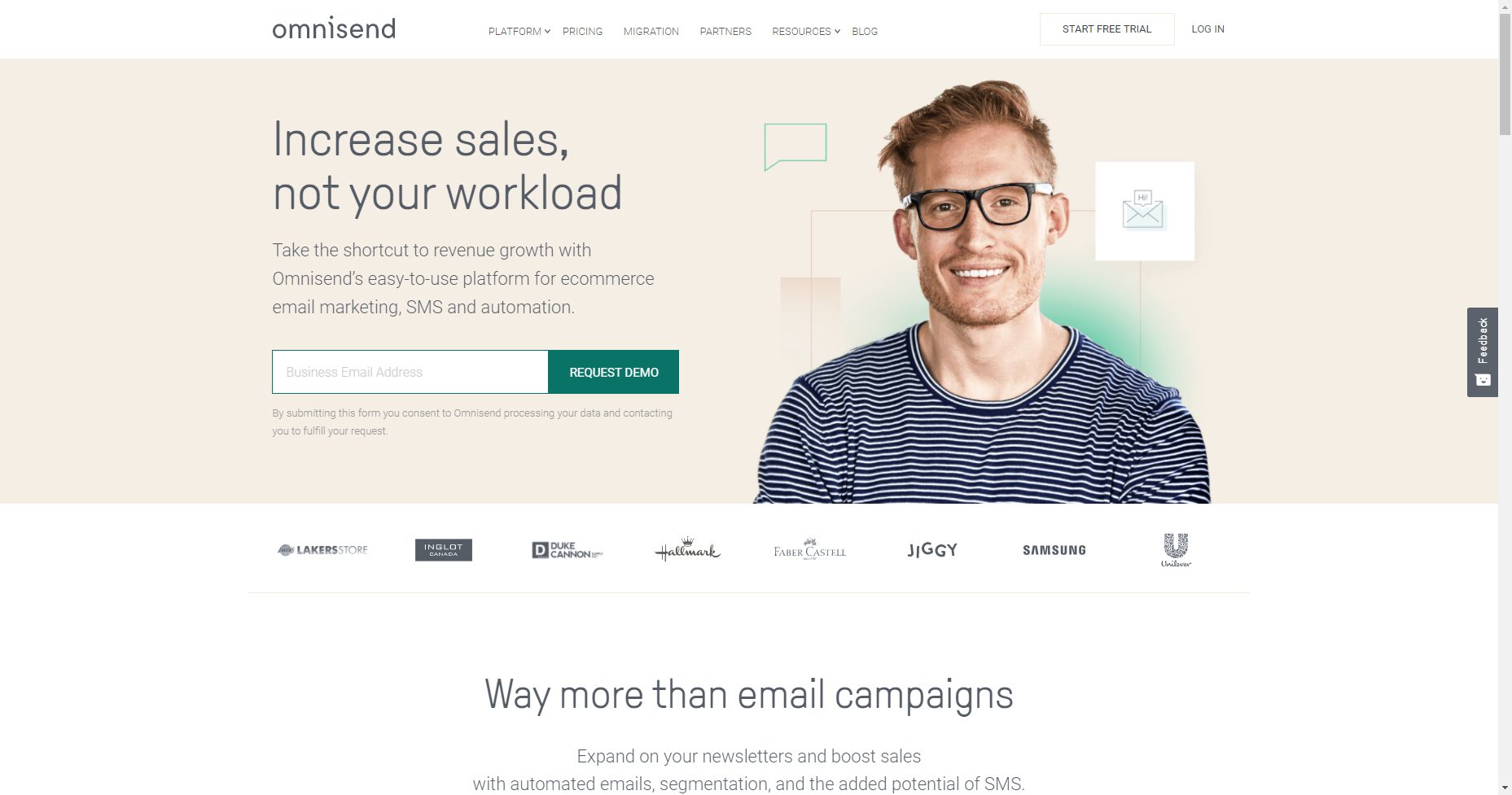 Omnisend is an all-in-one email marketing automation platform that targets high-growth eCommerce businesses. You can combine email with SMS and more channels from one platform.
Omnisend's library of templates makes it easy to create professional, stunning emails in minutes. You can customize their templates to fit your brand, which you can then save for future campaigns. You can create campaigns with dynamic content blocks designed specifically for eCommerce and add products directly from your store with the Product Picker.
---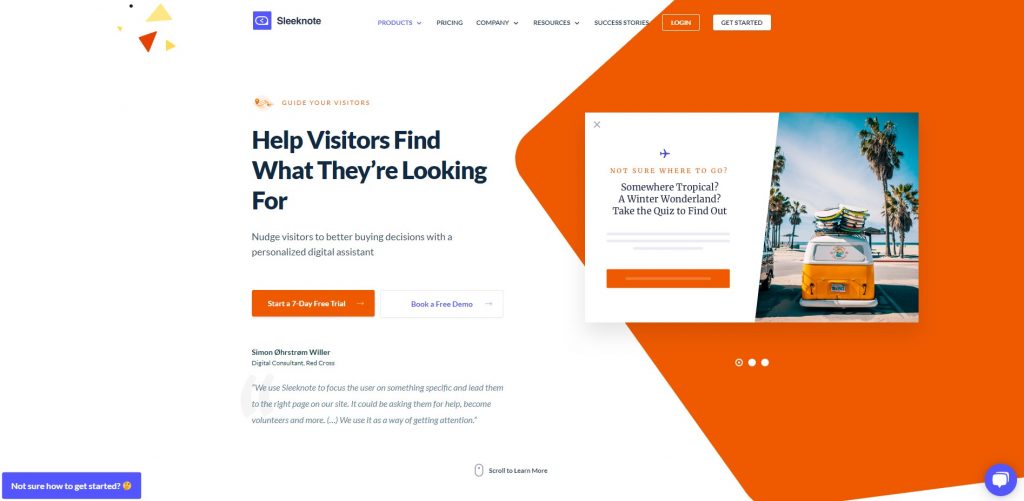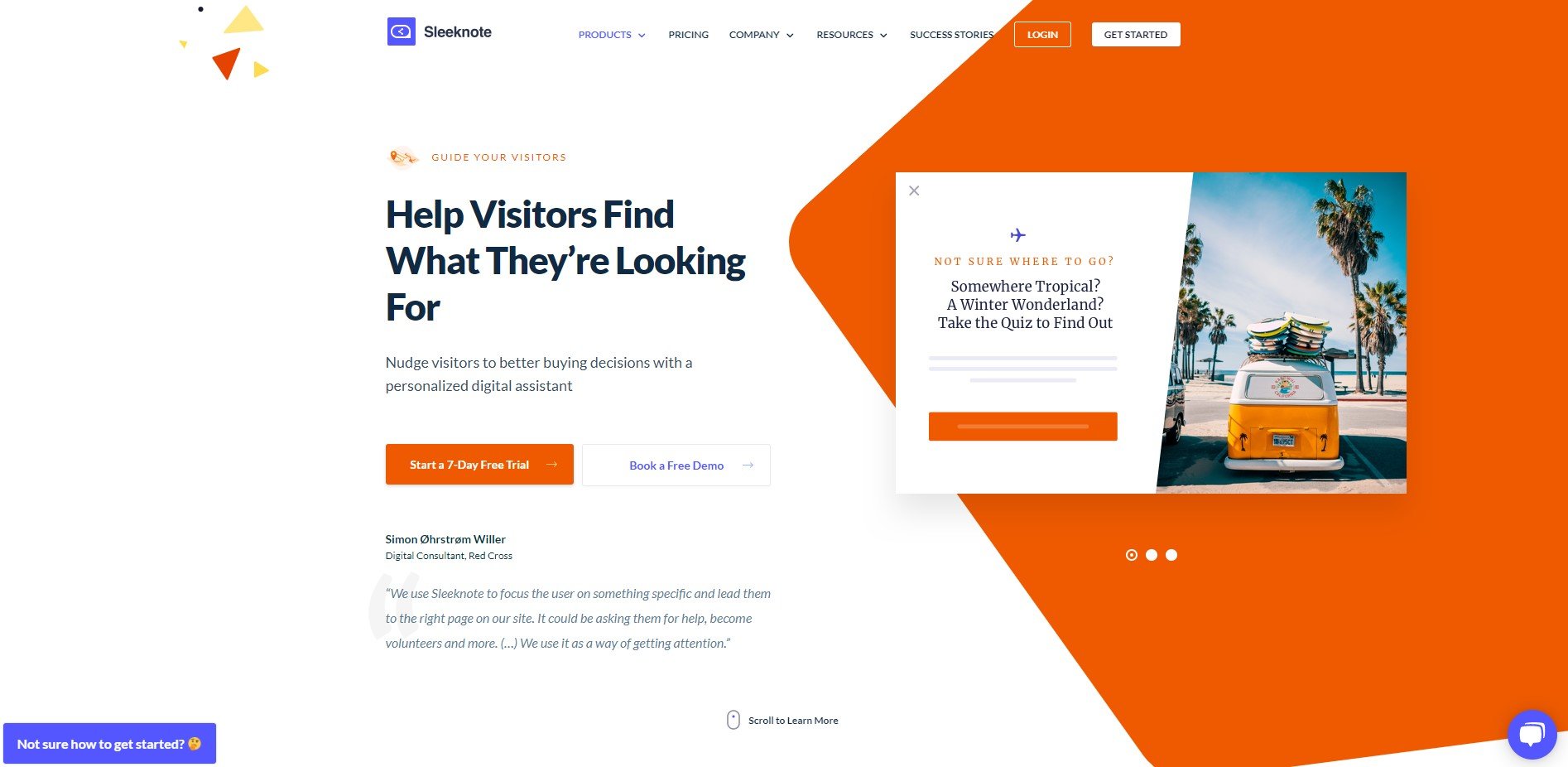 Sleeknote targets medium, large, and enterprise eCommerce stores and SaaS businesses. It helps you grow your email list the right way and convert targeted visitors into email leads. It enables you to display personalized on-page messages to the right visitor on the right page. You can create beautiful, eye-catching lead forms consistent with the look and feel of your website.
You can invite visitors to segment themselves when opting in, meaning you only end them campaign messages relevant to their needs. Sleeknote makes it easy to target users based on where they are in your marketing funnel.
---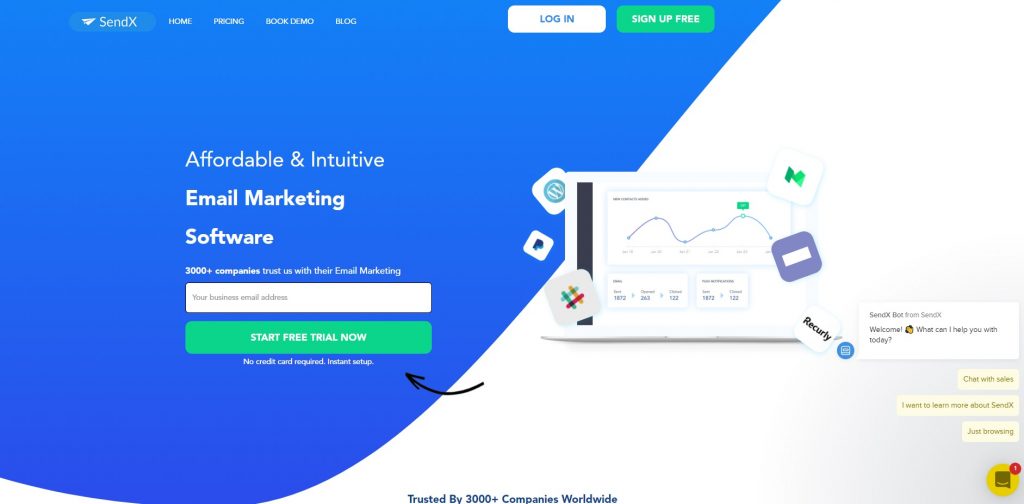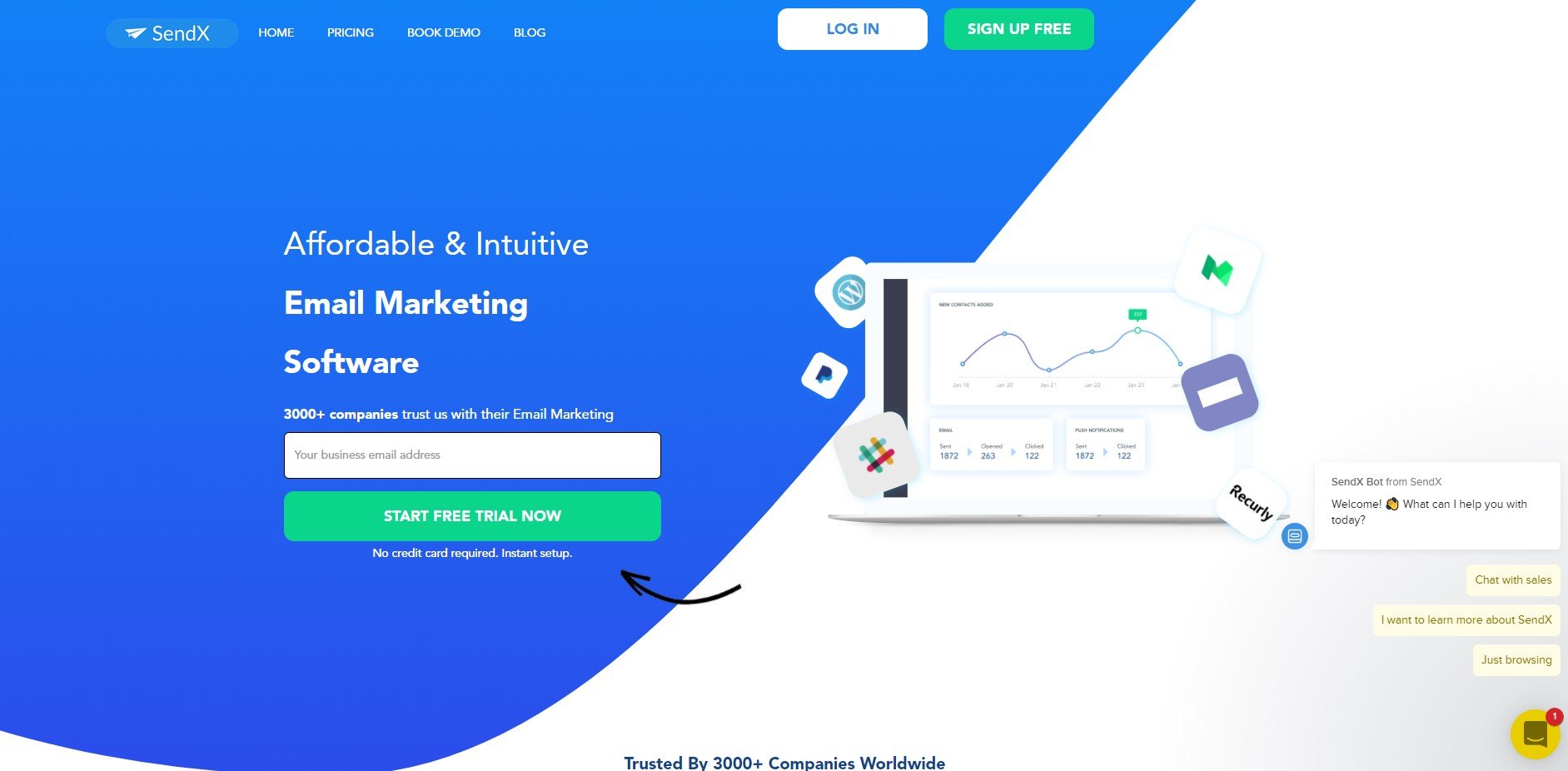 You can use SendX to design, schedule, and track email campaigns and drive sales from your emails. You can build an email list using high converting email pop-ups, forms, inline forms, and landing pages.
SendX allows you to automate your email marketing with a powerful rules-based interface. This includes automation on user activity, audience segmentation, and more.
---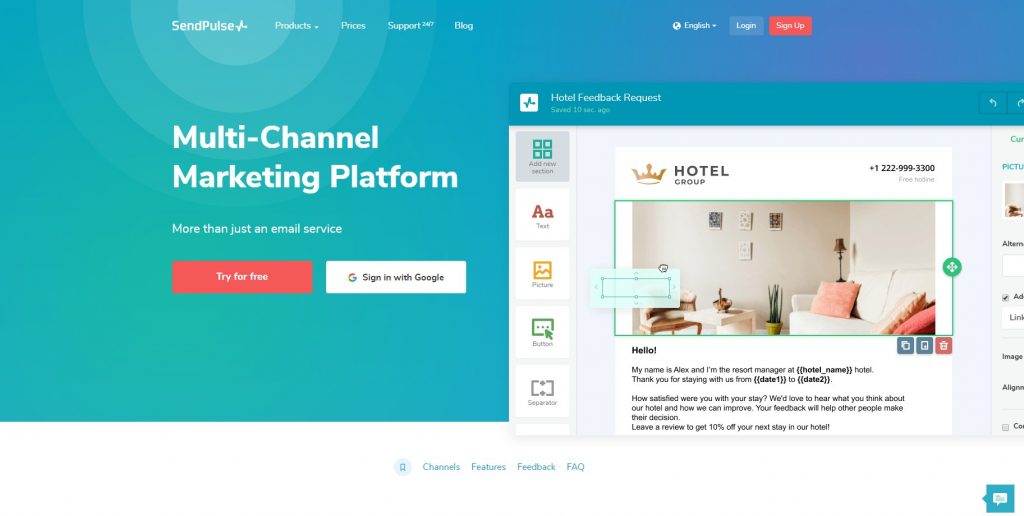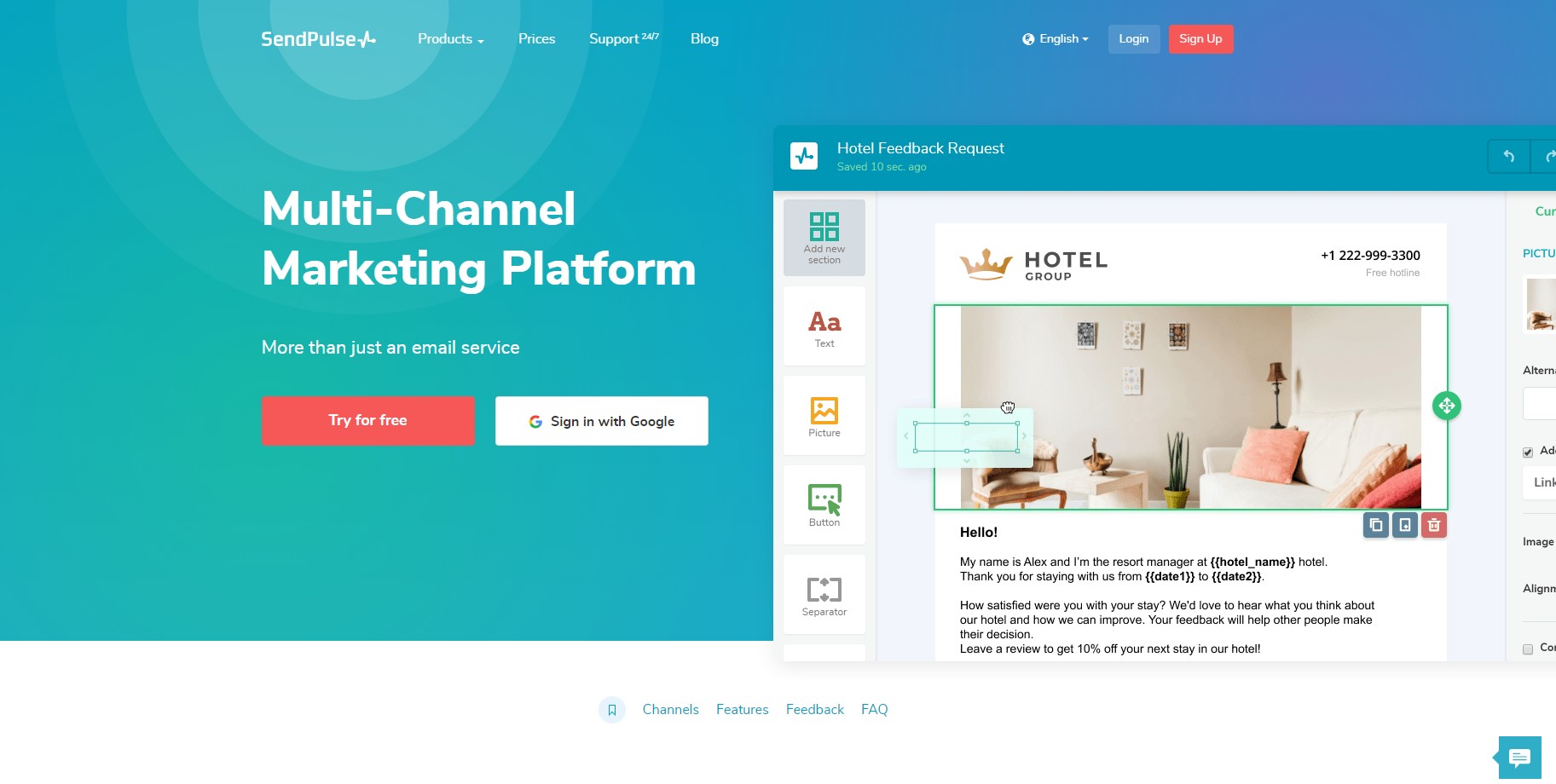 SendPulse sees email as just one of many marketing channels. You can use it to assist with your email campaigns, web push, SMS, transactional emails, and messaging. You can send different types of messages separately or combine them with Automation 360. Automation 360 helps you set up automated or scheduled transactional and promotional emails in response to customers' actions.
It features a drag-and-drop editor so that you can create responsive emails without HTML knowledge. The program includes more than 130 free templates.
---
Content Marketing Tools
Content marketing involves creating and sharing online material, such as videos, blogs, and social media posts, that don't explicitly promote a brand, but fill a need of a target audience and stimulate an interest in the brand's products or services. Content marketing is a relatively general area and can include activities that are also part of social media, influencer, and email marketing. There is a range of tools that can help with your content creation and distribution.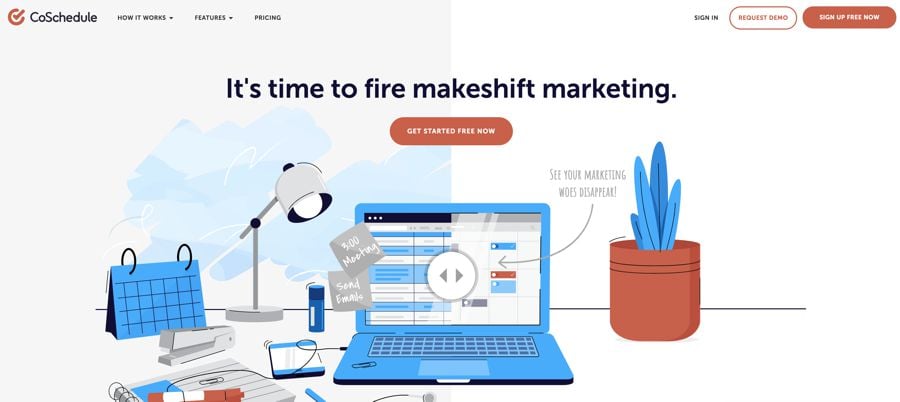 Although, on the one hand, CoSchedule is a social media scheduling tool, it offers much more. At its cheapest level, it helps you organize your blog posts and social media. The higher-priced tiers provide a complete online marketing suite, where you can create and schedule all of your marketing activities. It mainly focuses on organizations that run a blog or at least a frequently changing website.
At its bottom end, it offers an Editorial Calendar for solopreneurs, bloggers, startups, and small businesses. If you have more significant needs, you can subscribe to CoSchedule's Marketing Suite, which focuses on content marketing. It helps you publish more content to generate a higher ROI by increasing your existing team's productive work capacity. You can place any content item into a centralized marketing calendar, including all of the content creation, related social messages, and email promotion.
---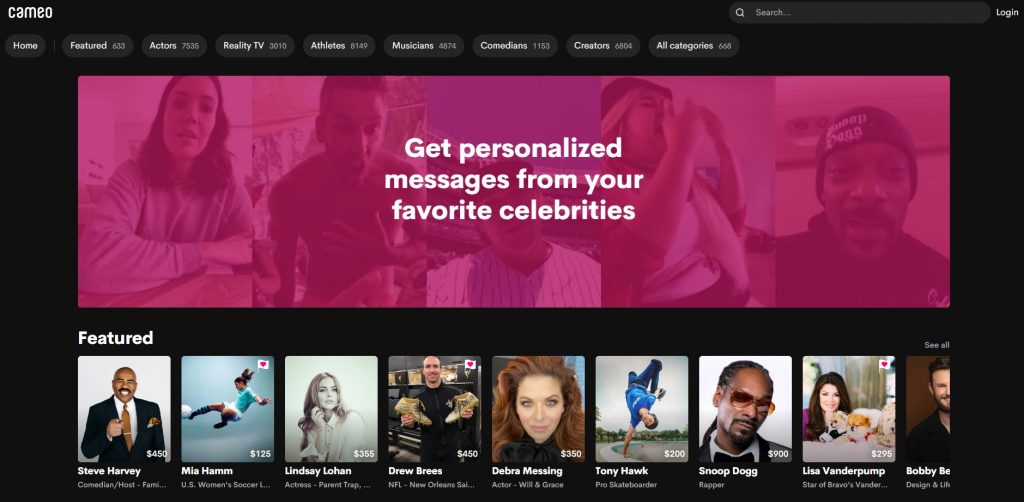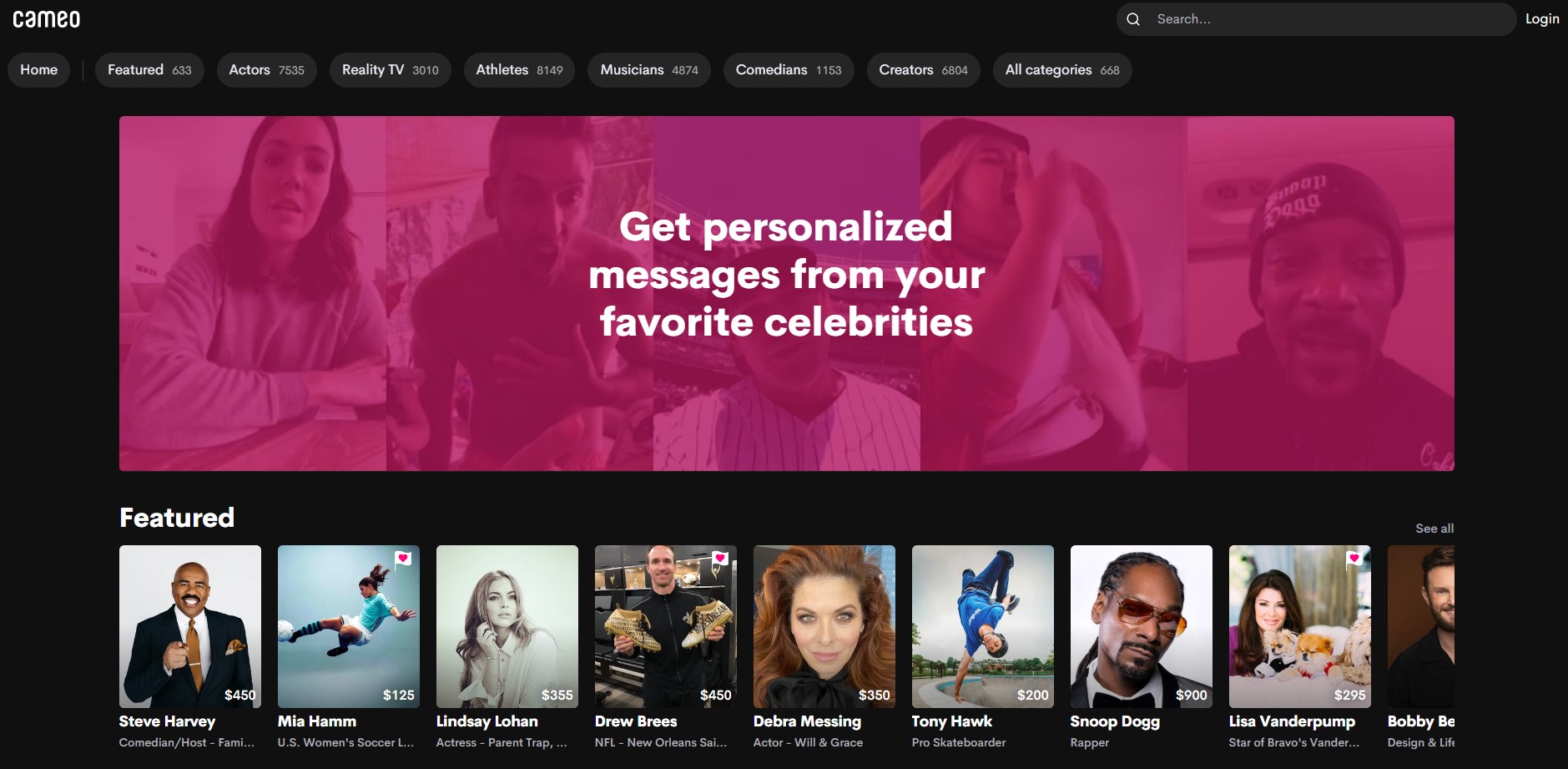 With Cameo, everyday people pay famous people to create short videos, saying anything you ask them to. However, celebrities are free to decline anything that doesn't fit their personal brand or violates their standards.
Personalities on Cameo set their own price, with the service taking a 25% cut of all transactions.
Cameo also offers private messaging, promotional Cameos for corporations and 10-minute Zoom calls.
---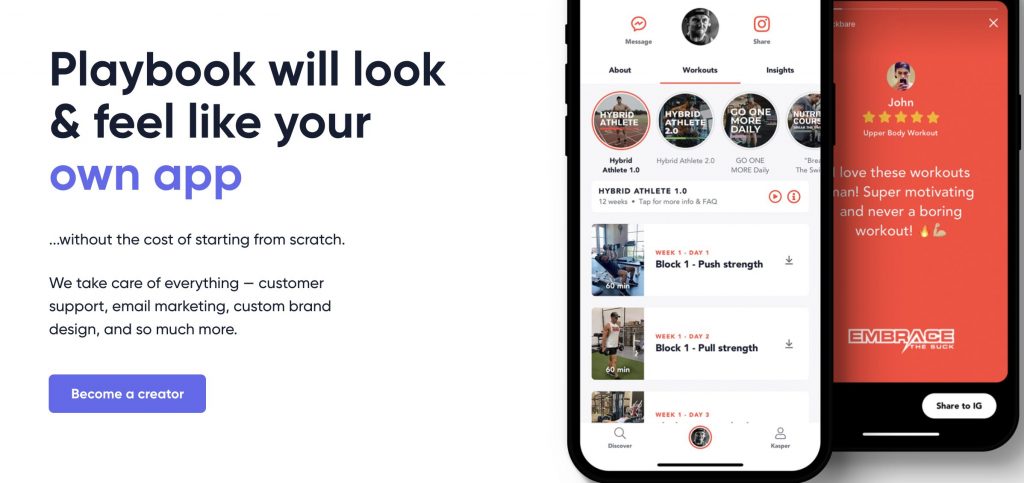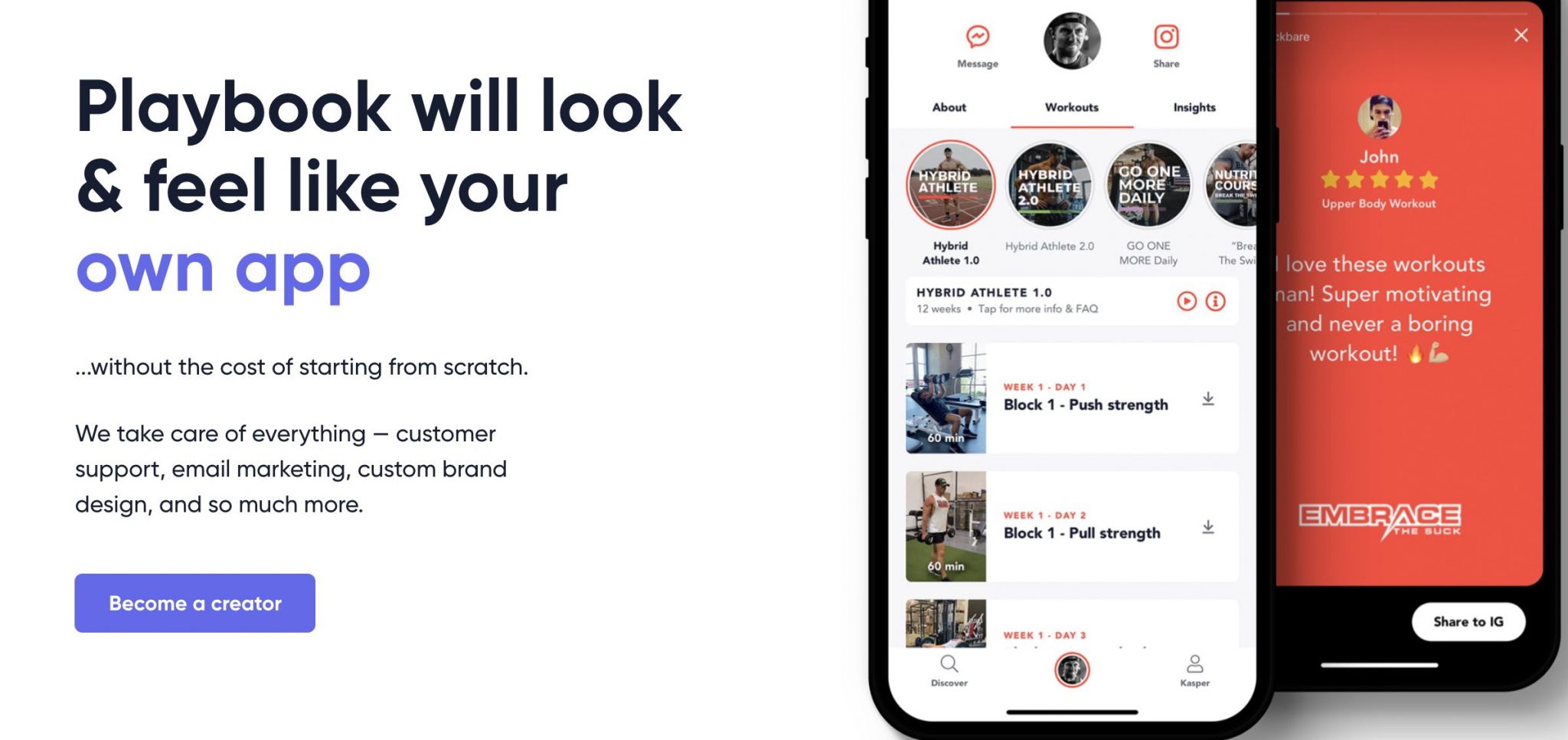 Playbook is an app that helps instructors, coaches, athletes, and trainers get in at the top-end of the app-based fitness training market. It gives fitness entrepreneurs a chance to monetize their passion.
Playbook takes care of video and content hosting. It also handles payments.
Fitness instructors and the like begin by uploading content to the app. You can upload various types of content, but Playbook strongly recommends you include video. You can then set monthly subscriptions for people to view your exercises and other content.
---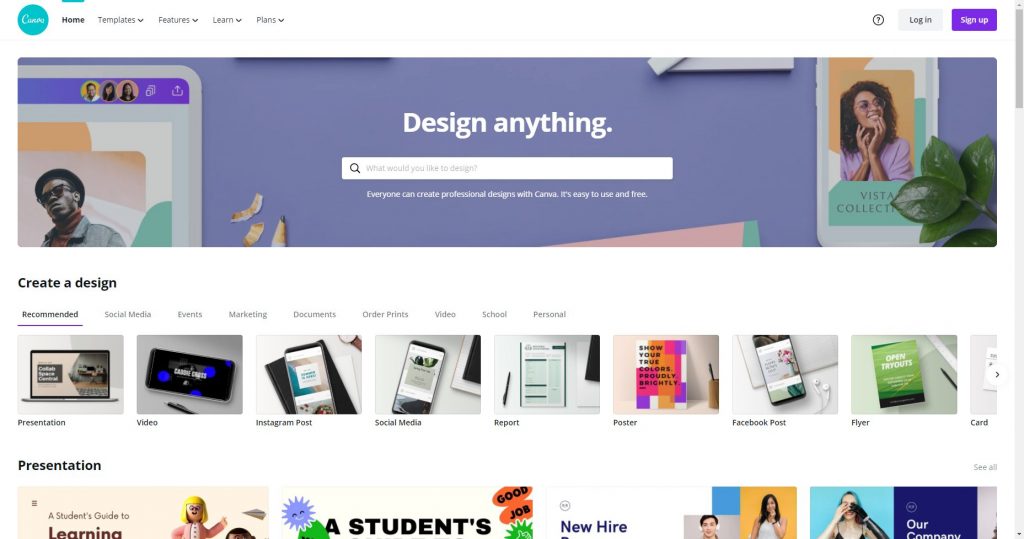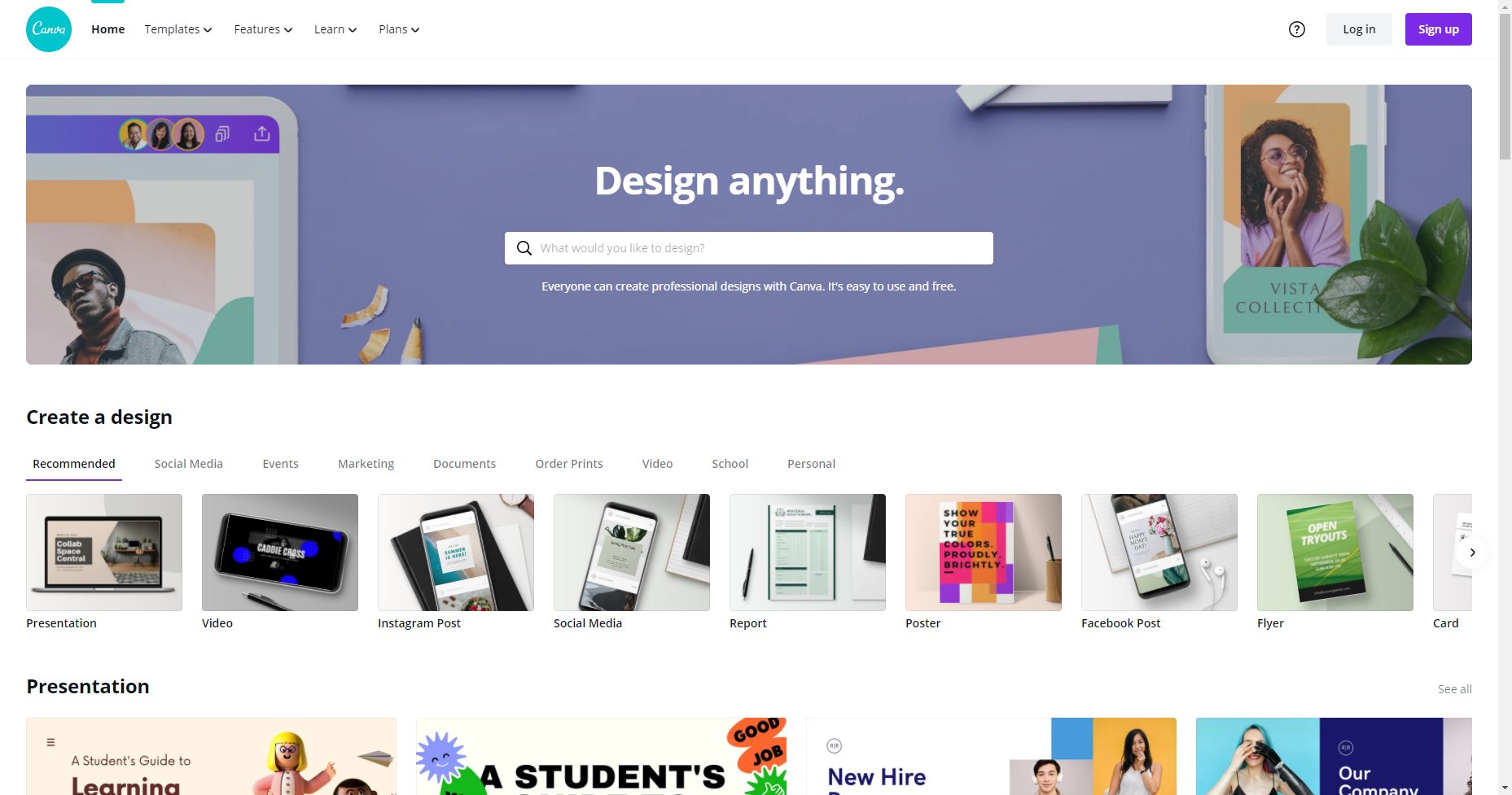 is an online design and publishing tool. You can use it for free or upgrade to paid Pro or Enterprise versions with additional features. The free version includes 250,000 templates, which increases to 420,000 for the paid versions.
Canva helps you get started with more than 100 design types. It includes hundreds of thousands of free photos and graphics to incorporate into your overall design. The paid version adds more than 75 million premium stock photos, videos, audios, and graphics.
---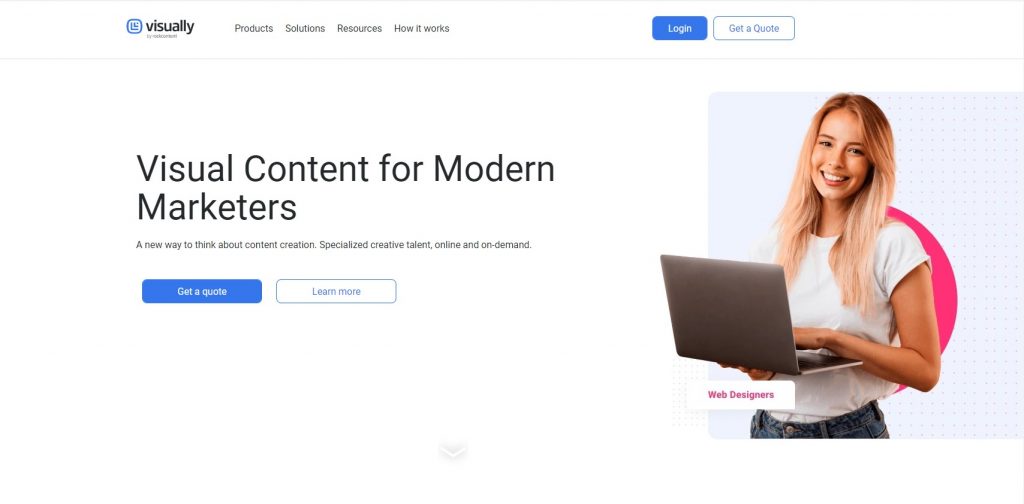 Visual.ly takes a different take on your content creation. You can use it to facilitate the outsourcing of your content creation. It makes it simple and affordable to create premium visual content for your marketing campaigns using freelancers.
Their collaboration platform streamlines the creative process–and improves communication between brands and a team of graphic designs, writers, and web developers.
---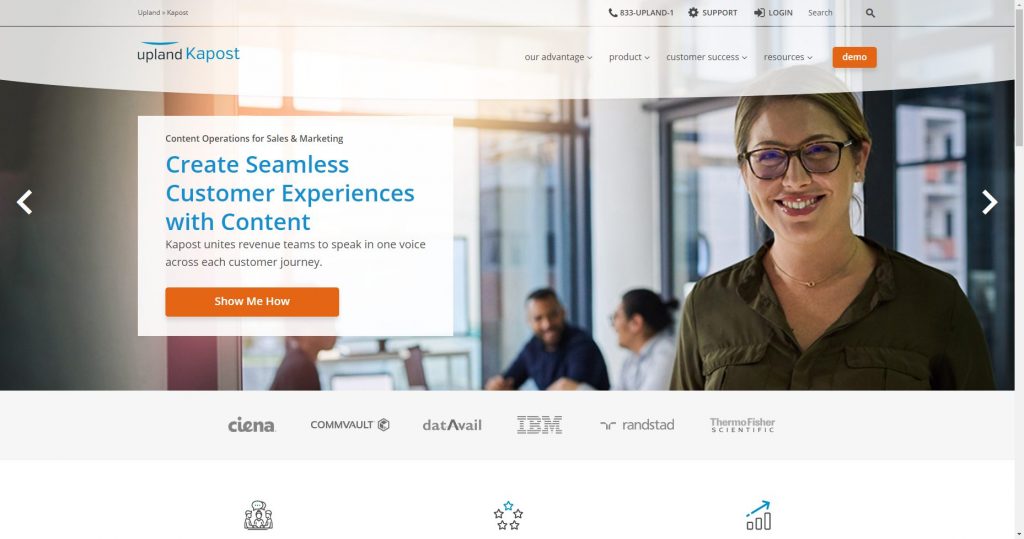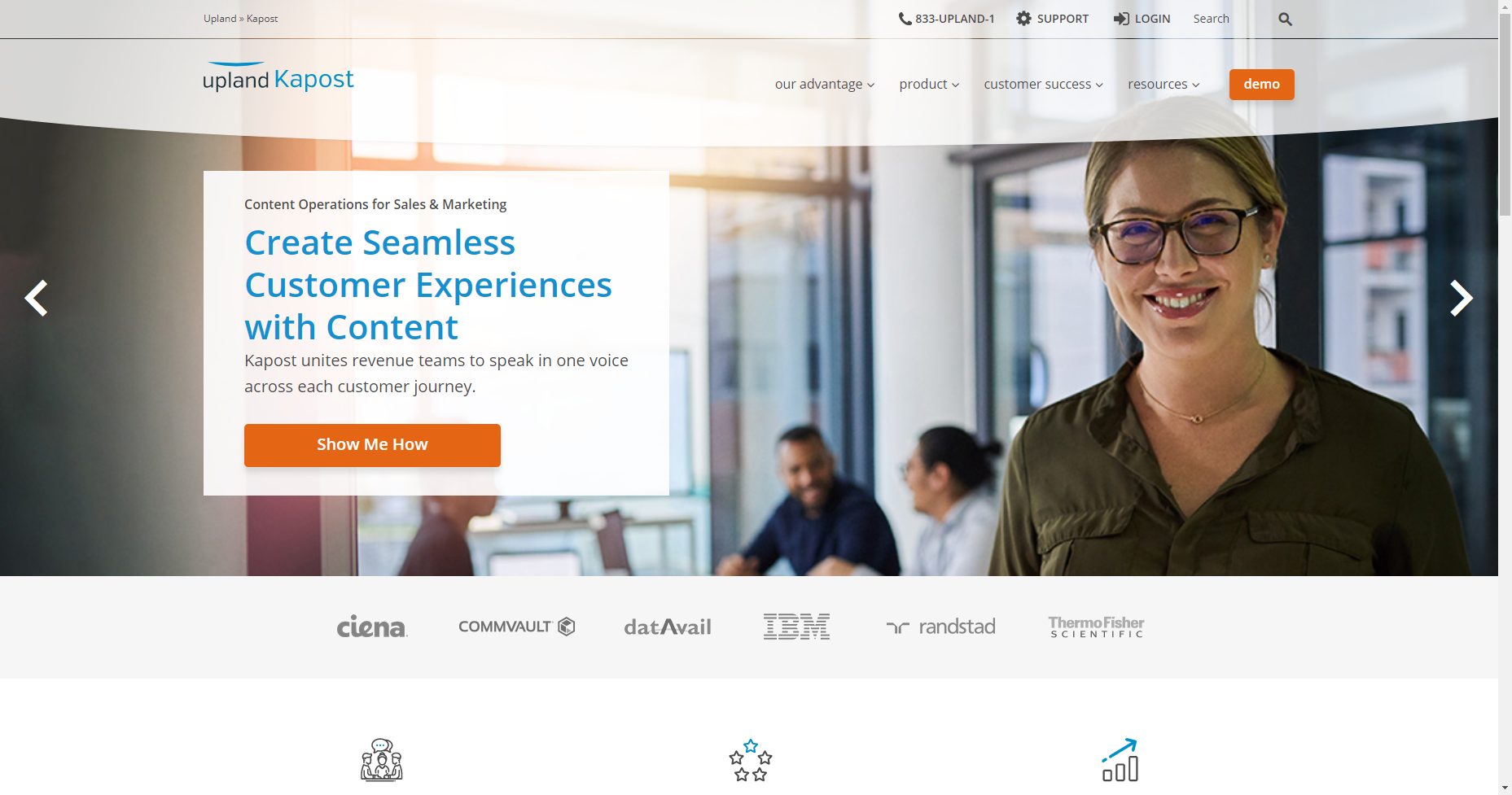 Kapost is software to align your content strategies alongside the customer journey. You can plan, produce, distribute, and analyze your marketing content in one place.
You can use Kapost as a single location for all approved content and version histories. It offers opportunities to collaborate with peers and have a cross-channel distribution of content calendars. It ensures you present a consistent brand message through all content. You can create bundles of related materials for an immersive experience.
---
Search Engine Optimization (SEO) Marketing Tools
Search engine optimization (SEO) marketing is closely related to content marketing. SEO is the art of ranking high in the organic part of search engines, such as Google. It involves optimizing your content to give you a place at the top of the search rankings for key terms relevant to your site or other channels, such as YouTube.
Whenever you create and upload new content to a website, Google and the other search engines send out bots to analyze your content and compare it with other websites. Areas they focus on include content quality, your website speed, mobile responsiveness, content relevance, and your website architecture. SEO involves improving each of these factors.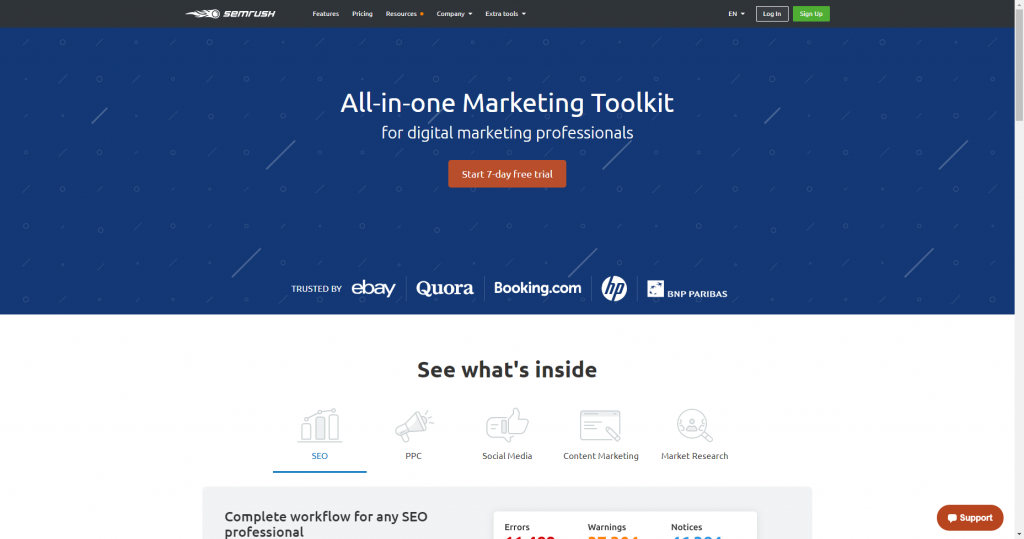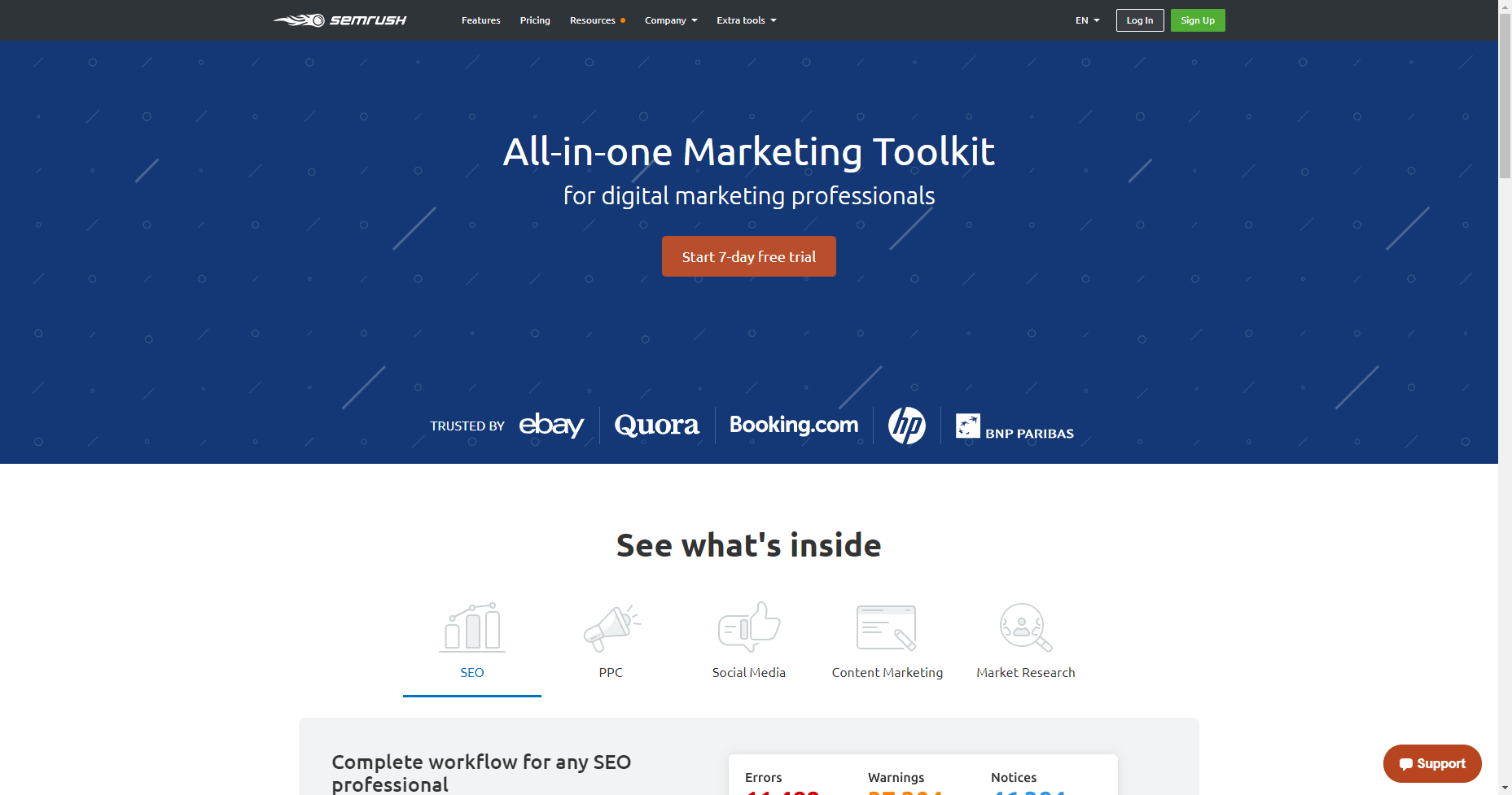 SEMrush is billed as an "All-in-One" Digital Marketing tool, covering much more than just SEO marketing nowadays. However, the SEM in the product's name stands for Search Engine Marketing. SEMrush has expanded to include more than 40 different tools to manage your brand's online presence.
At its core, SEMrush helps you optimize your website for search engines. It gives you keyword suggestions that you can use when writing blog posts to perform well in search results. It can tell you how difficult it will be to rank for specific search phrases. It even suggests websites that might be worth approaching for backlinks.
---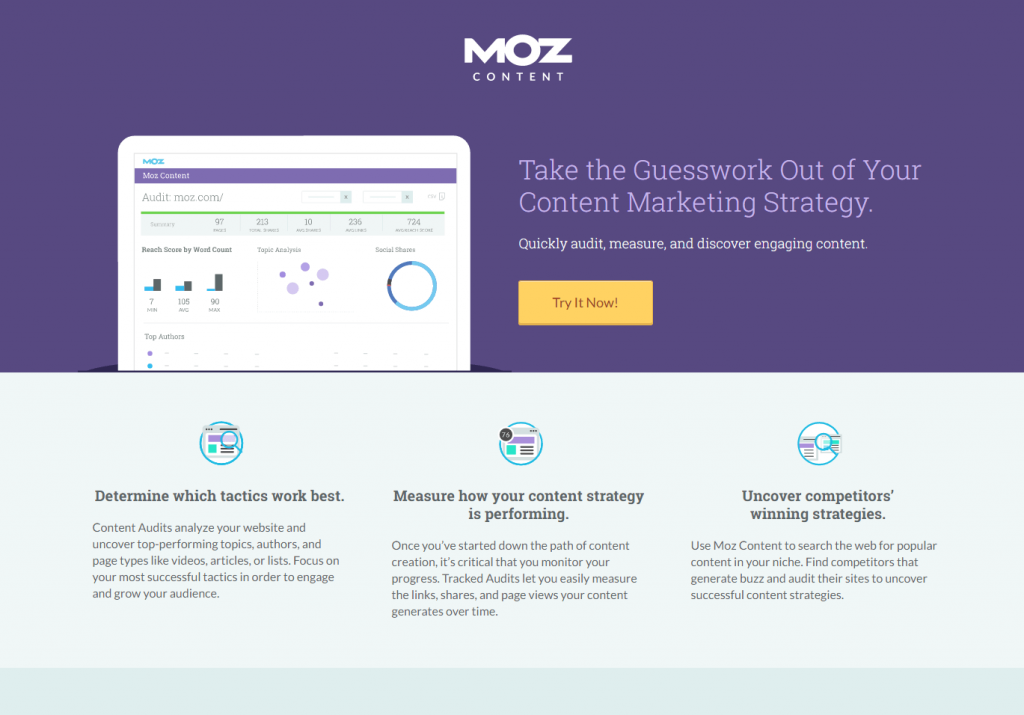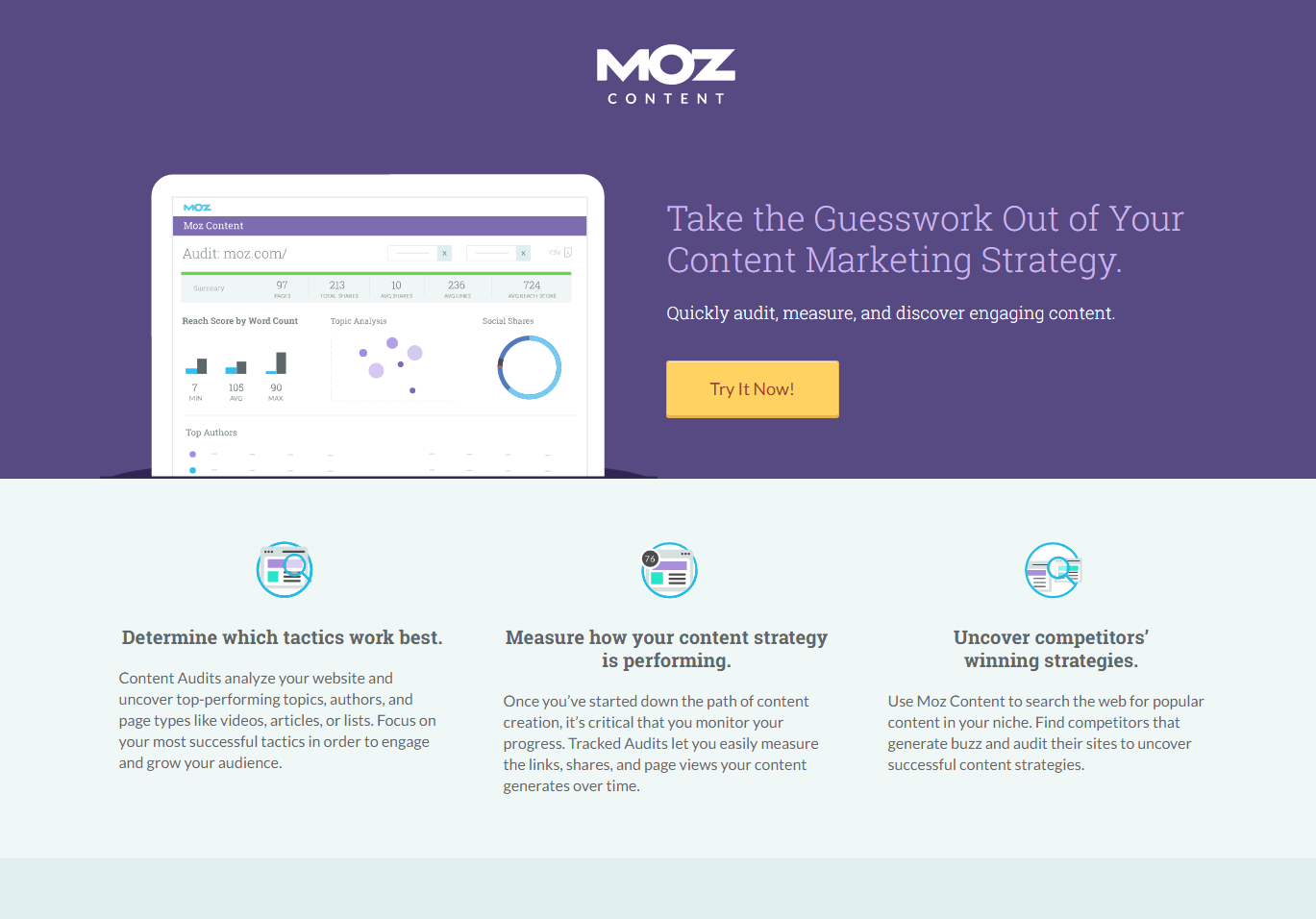 Moz offers you SEO software and data to help you increase traffic, rankings, and visibility in search results. It provides SEO tools in the areas of keyword research, SEO audit and crawl, backlink research, rank tracking, domain analysis, and an SEO toolbar. In addition, you can use Moz to assist with local marketing with a business listing audit, citation management, and a local learning center.
Its premium tool is Moz Pro. It is an all-in-one suite of SEO tools. You can use it to understand your site visitors, track your rankings, crawl and audit your sites, optimize your pages, find link opportunities, and create custom reports.
---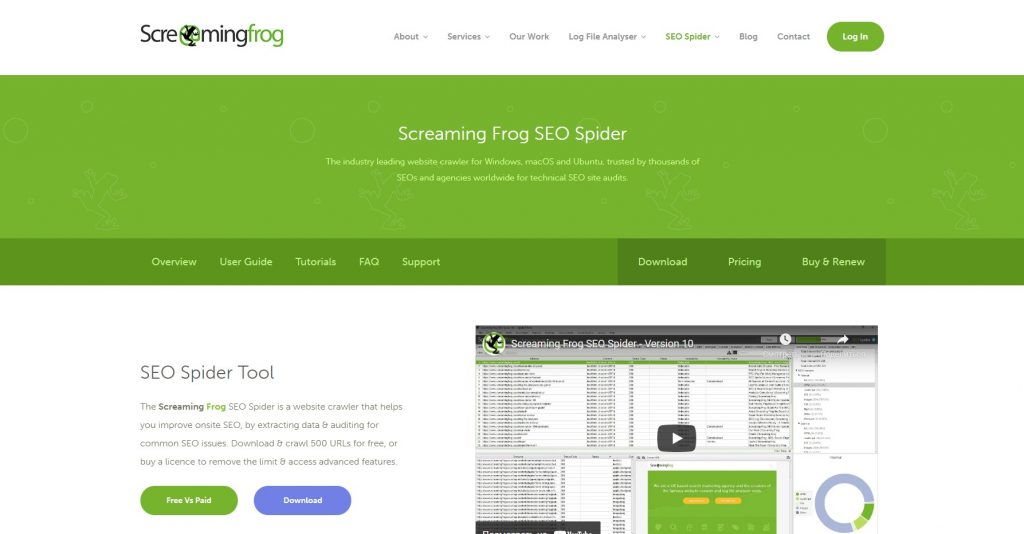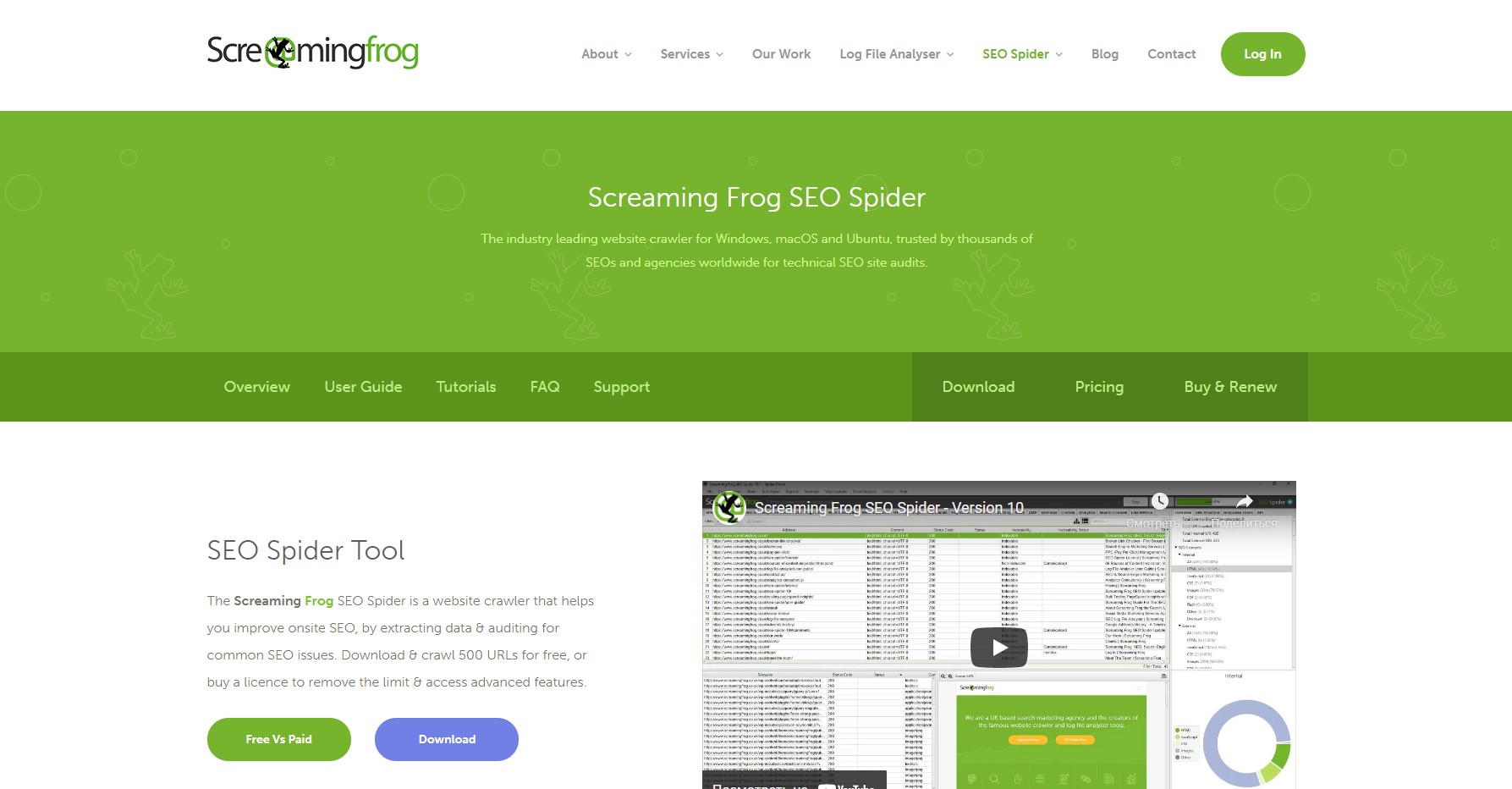 The Screaming Frog SEO Spider is a website crawler that helps you improve onsite SEO by extracting data and auditing for common SEO issues. You can download and crawl 500 URLs for free or buy a license to remove the limit and access advanced features.
It can crawl both small and gigantic websites efficiently while allowing you to analyze the results in real-time. It will instantly show you broken links (404s) and server errors. You can analyze page titles and meta descriptions during a crawl and identify those that are too long, short, missing, or duplicated across your site. You can use both the free and paid versions to discover exact duplicate pages, generate XML sitemaps, and more. The paid version expands on this in multiple ways, including finding near-duplicate content and spelling and grammar checks.
---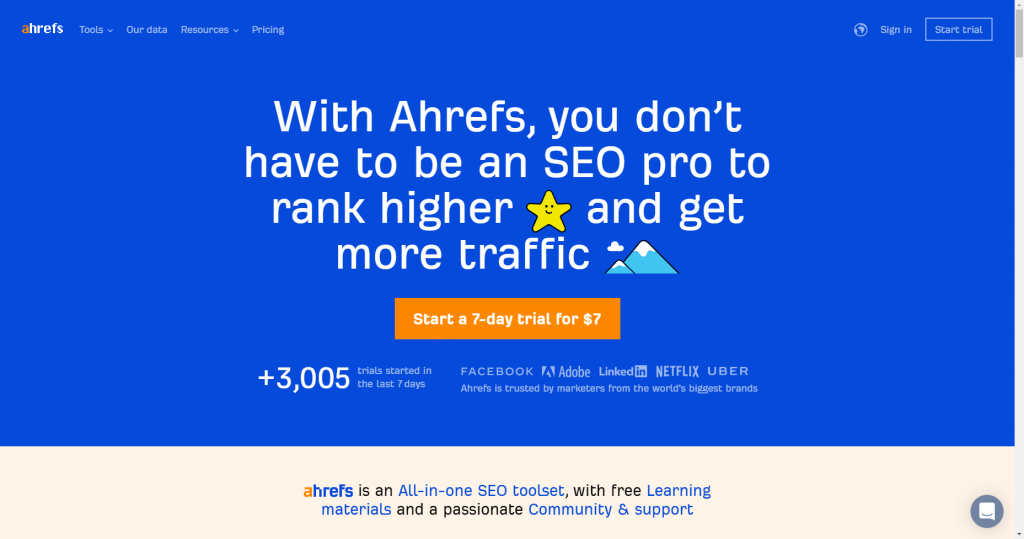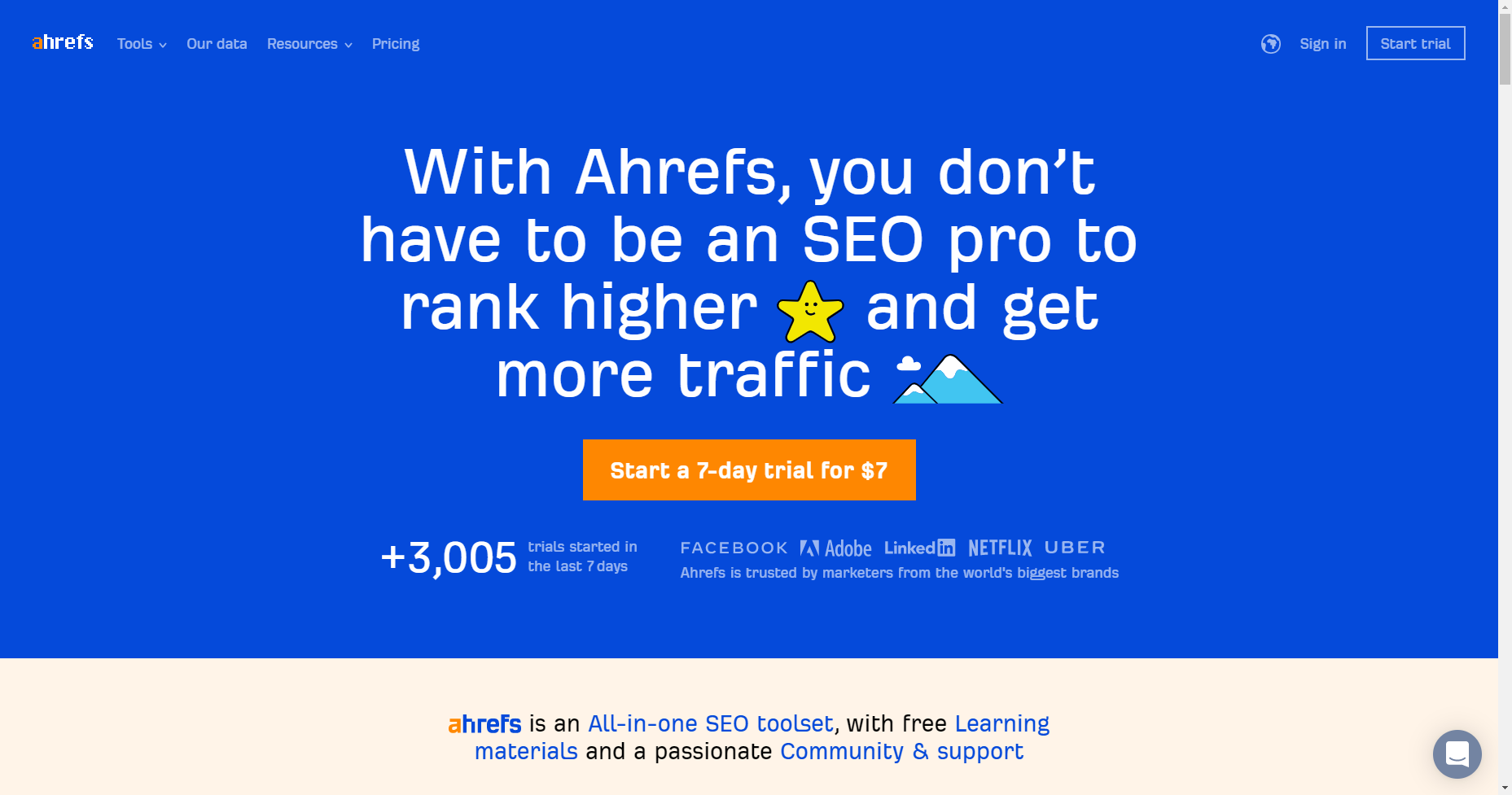 Ahrefs offers a range of tools that help you achieve a good SEO analysis. You can use it to analyze your website, the market, and your competitors. You can use it to determine why your competitors rank so high and what you need to do to outrank them.
Some essential Ahrefs tools are Site Explorer that analyzes your site's backlinks profile as well as your competitors' websites, Content Explorer which finds the most shared and the most relevant content across social media channels, Keywords Explorer that gets relevant keyword ideas and traffic estimations, Rank Tracker that tracks rankings and gets regular reports, and Site Audit that analyzes your website for common SEO issues.
---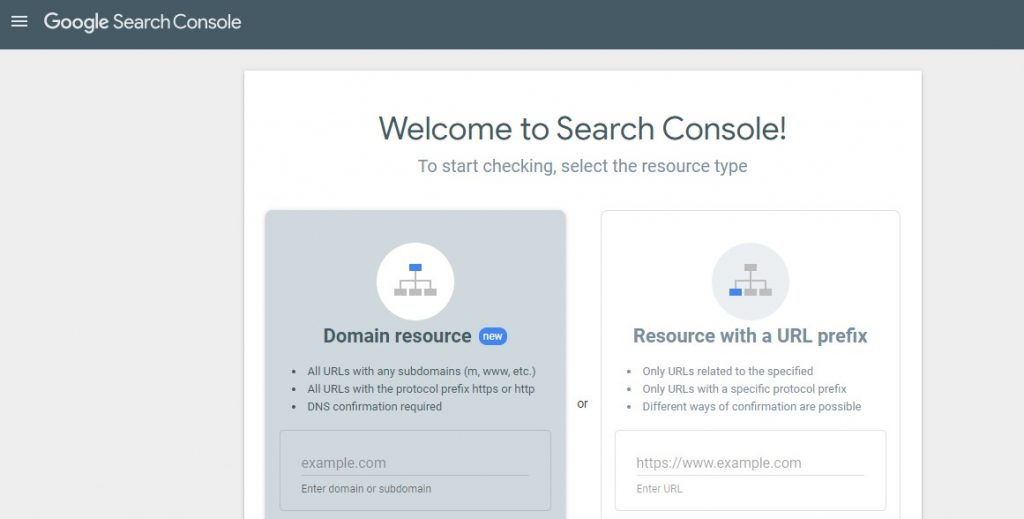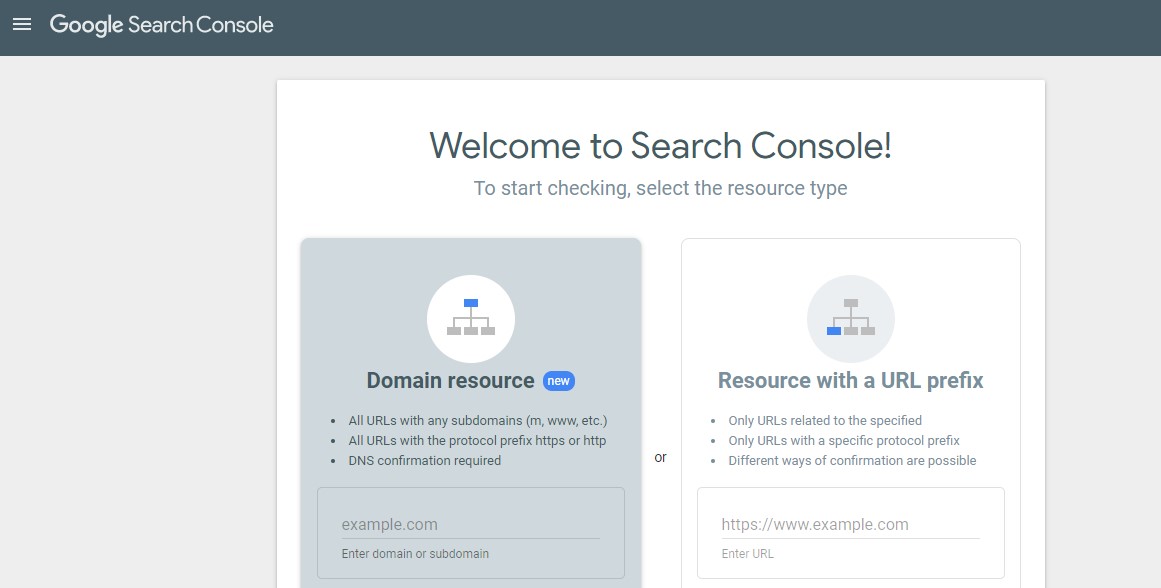 Google Search Console is a free tool built by Google to help businesses optimize their sites for search. It provides much information crucial for effective SEO. It warns you about issues with your site, such as crawl errors and Google penalties.
Google Search Console's "Performance" report contains many important pieces of data you need to rely on for SEO. For instance, it lists queries, which are keywords that your site and pages rank for.
---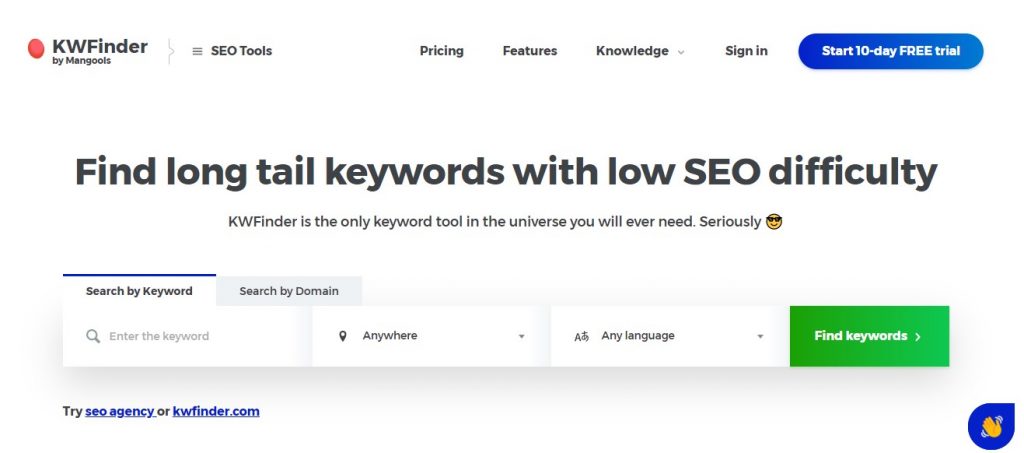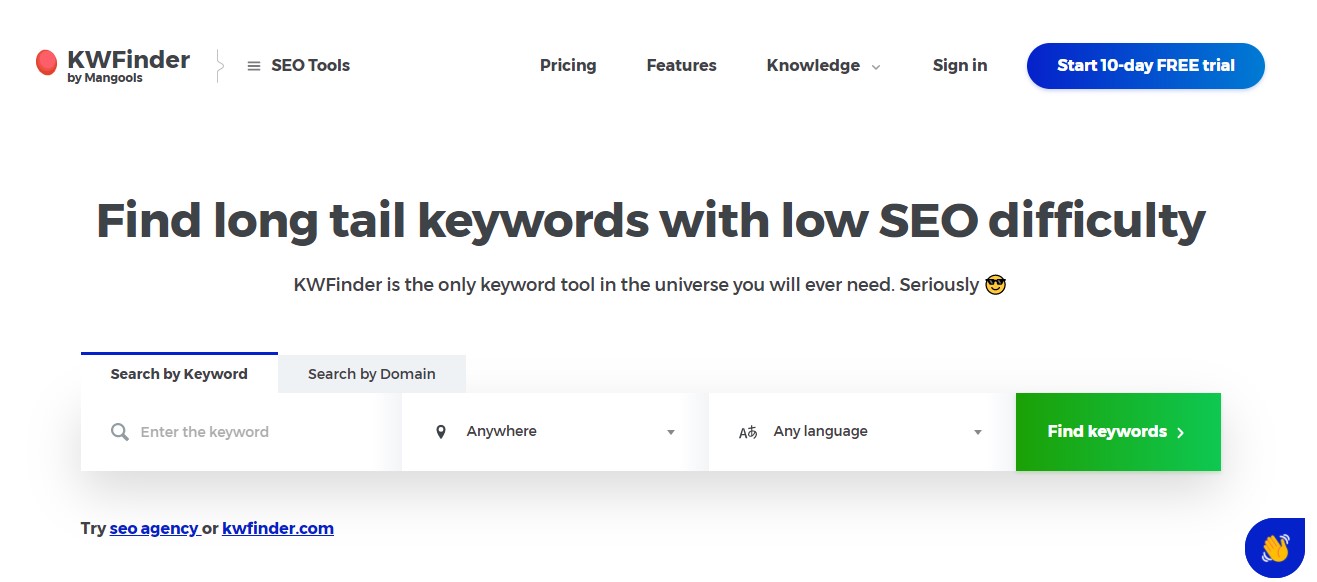 You can use KWFinder for in-depth keyword research. It includes exact search volumes and keyword difficulty. You can use it to find out what works for your competitors. Just enter their domain or URL, and KWFinder shows you the best keywords they rank for.
You can plan your content based on historical search volumes and long-term trends. Identify seasonal keywords and hot topics to boost the organic traffic of your website. You can choose from more than 50k locations to find location-specific long-tail keywords for your website.
---
Pay-Per-Click (PPC) Marketing Tools
With pay-per-click (PPC) marketing, businesses pay a fee each time someone clicks on one of their online ads. The most common places to find PPC marketing are search engines, such as Google Ads, significant marketplaces, such as Amazon, and social networks, such as Facebook, Instagram, and LinkedIn.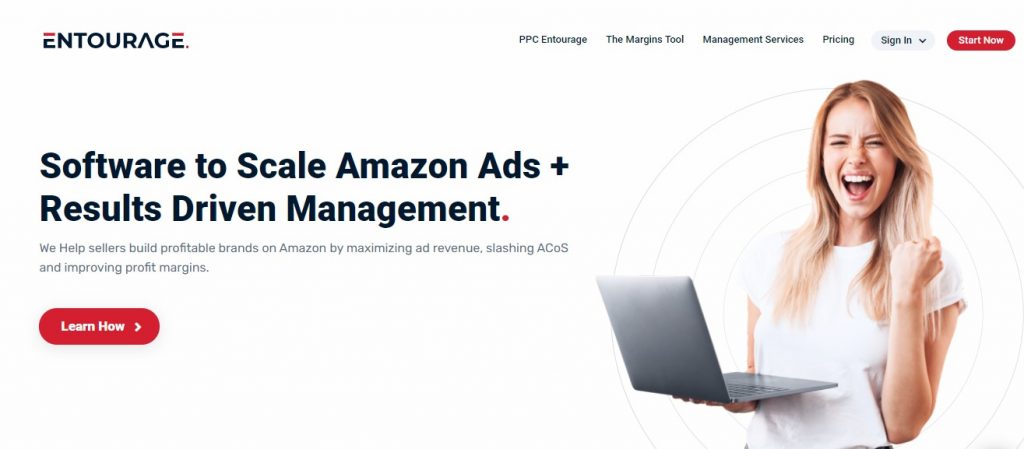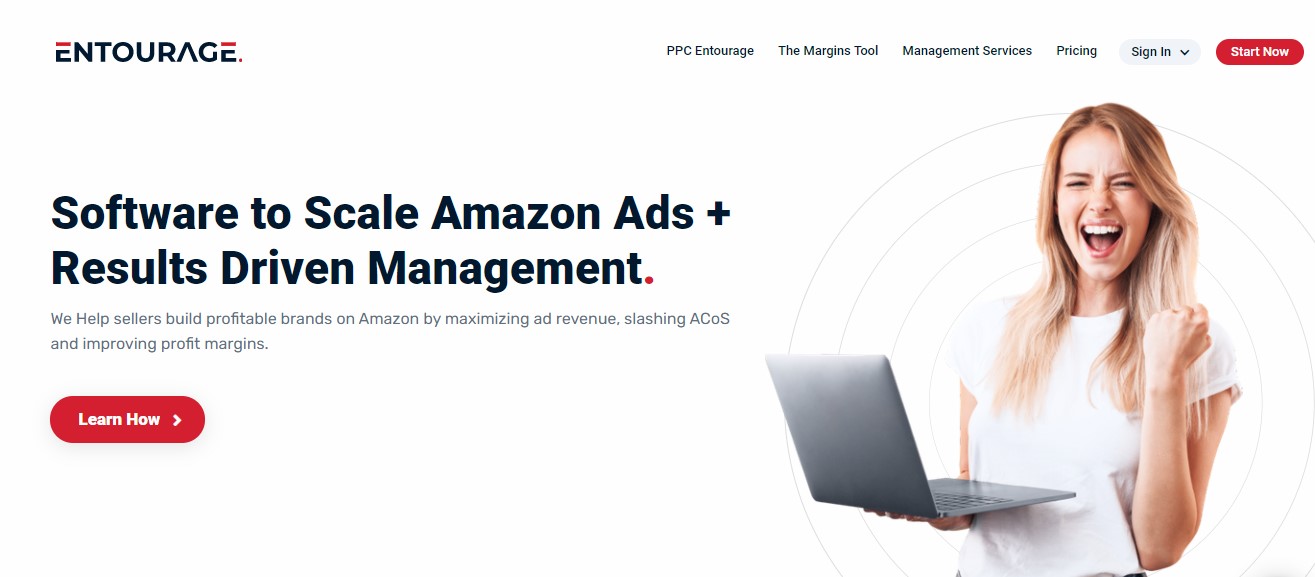 You can use PPC Entourage to quickly optimize and expand your Amazon ads without the need for complex spreadsheets. You can use as much automation as you like to control bid price, remove search terms that waste your ad spend, and much more.
The platform harvests sales-generating search terms and turns them into keywords you can apply to your campaigns. This helps you rank for these newfound keywords organically, thus increasing both PPC sales and organic sales. Each campaign dashboard allows you to easily see the products, targets, search terms, and ASINs that are underperforming.
---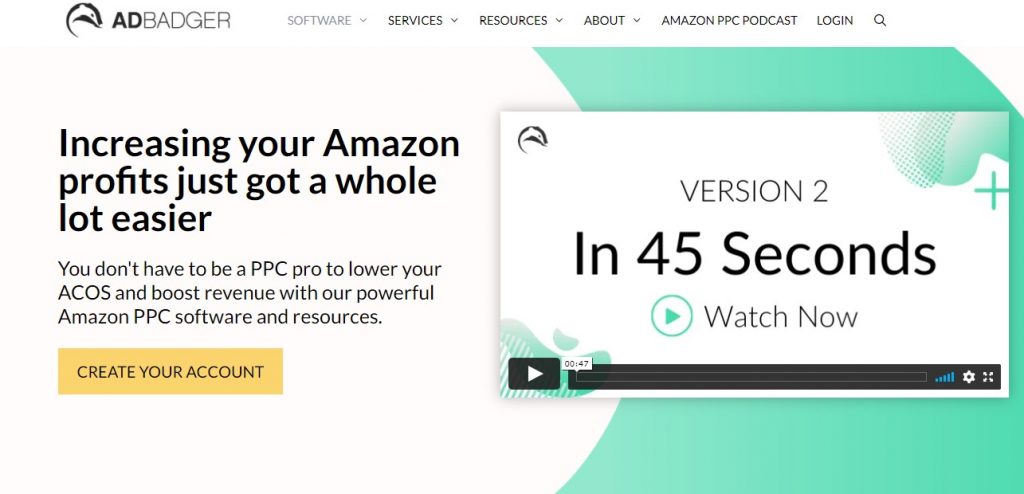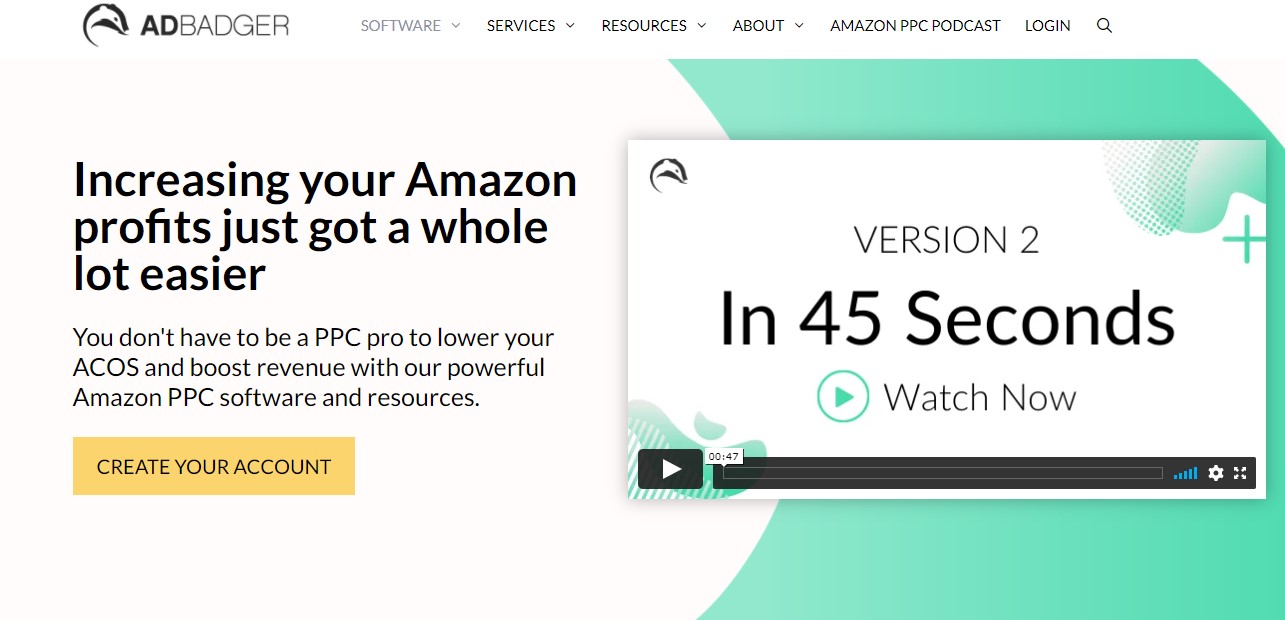 Ad Badger's Amazon PPC Software Tool ensures that you always have the right bid, no matter what is happening in the market. Their platform allows you to manage keywords, bids and campaigns better with the right strategy.
Ad Badger analyzes the expected Revenue Per Click vs. the Cost Per Click of every keyword in your account. As conversion rates move up and down, Bids by Badger keeps your bids exactly where they need to be. Ad Badger also scans your campaigns for misbehaving, unprofitable keywords.
---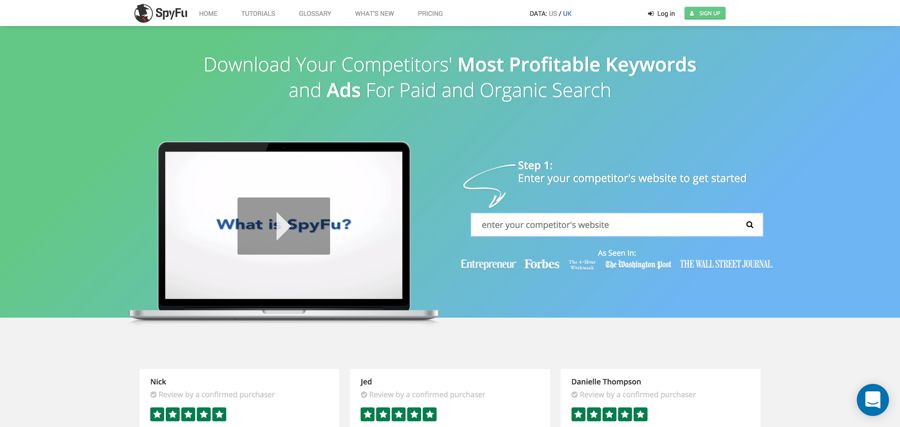 SpyFu enables you to search for any domain and see every place they've shown up on Google: every keyword they've bought on Google Ads, every organic rank, and every ad variation in the last 14 years. You can download their PPC keywords, see how many clicks they get and how much they pay for each keyword.
You can type in your domain, and SpyFu shows you the core keywords on Google Ads that your competitors buy, but you don't.
---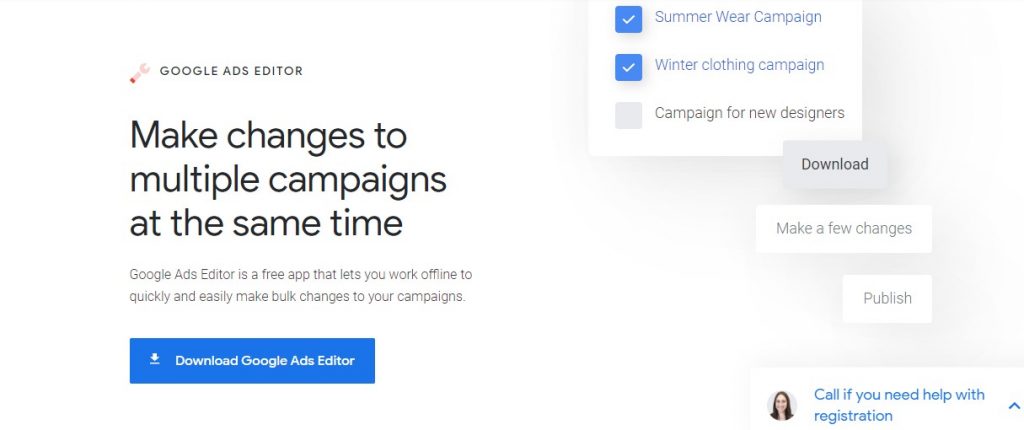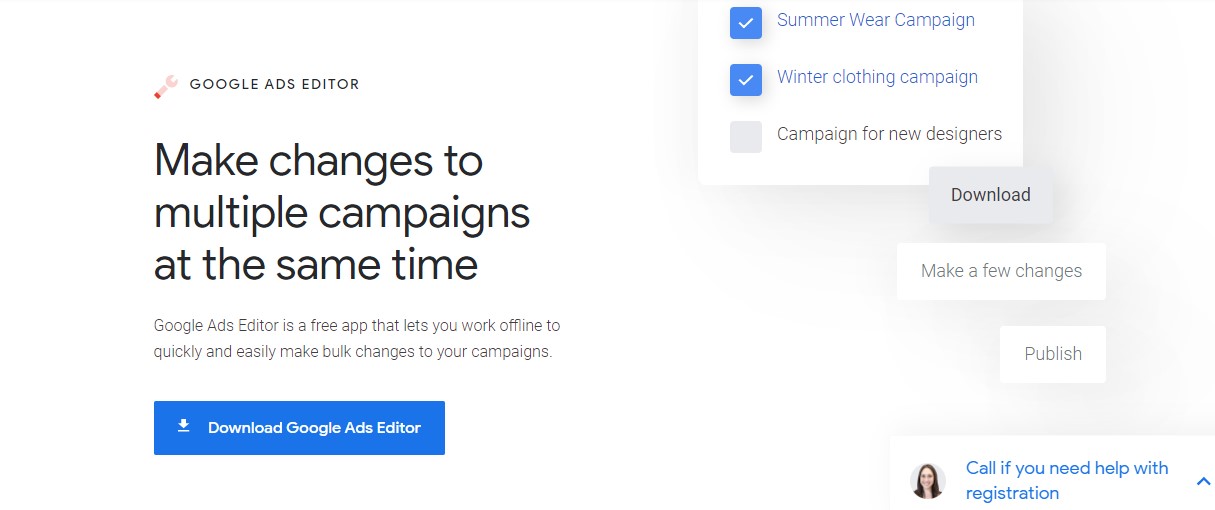 Google Ads Editor is Google's official no-cost, downloadable application that lets you work offline and make bulk changes to your Google Ads quickly and easily. With it, you can make changes rapidly to all of your accounts all at once. You can search and replace text, move items, and undo or redo changes across multiple campaigns.
With Google Ads Editor, you can track essential campaign metrics, like click-through rate, cost, position, and conversion information.
---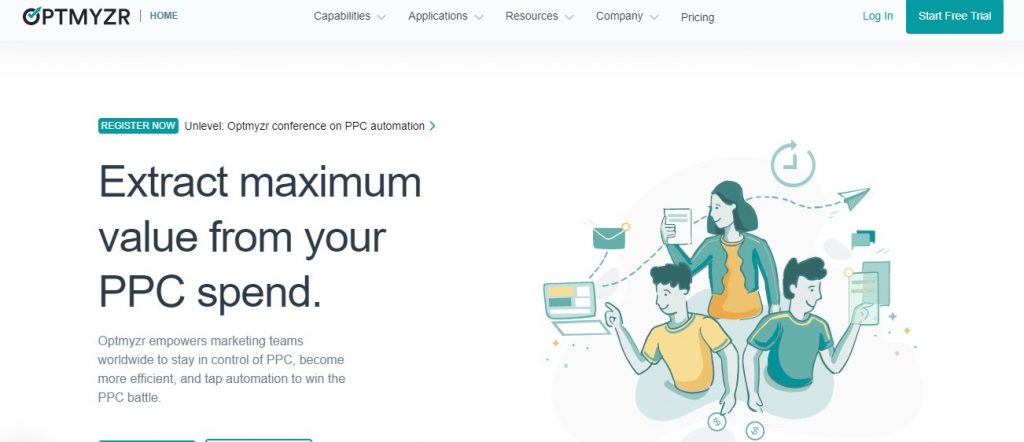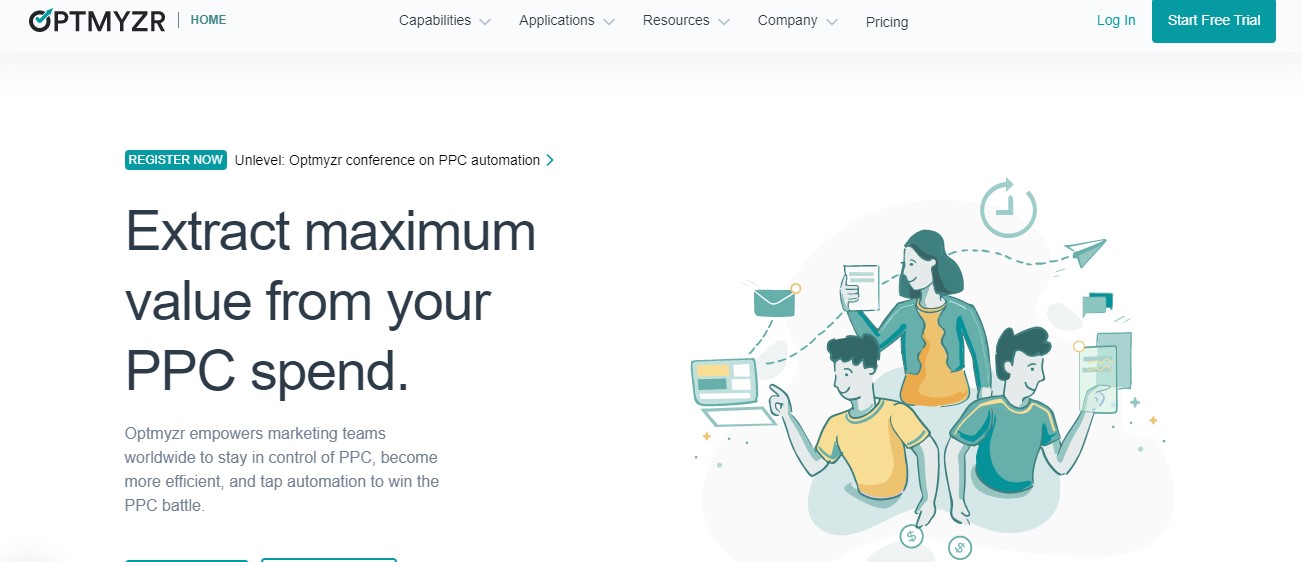 Optymyzr empowers marketing teams worldwide to stay in control of PPC, become more efficient, and tap automation to win the PPC battle. You can build Search and Shopping campaigns the way you want quickly and easily. Their algorithms monitor your ad campaigns and present actionable insights and alerts. Then you can review opportunities based on industry best practices and Optymyzr's proprietary algorithms. Apply the changes you like to Google, Microsoft, and Amazon in one click.
You can use Optymyzr to manage every aspect of your PPC. It includes one-click optimizations of your keywords/search terms, manual and automated bidding, budgets, ad text and AB testing, shopping campaigns, and custom rules.
---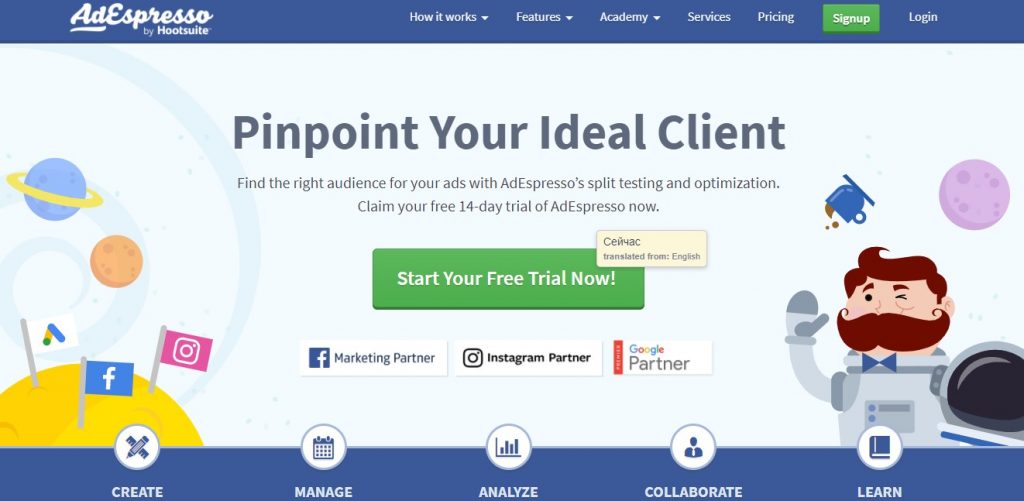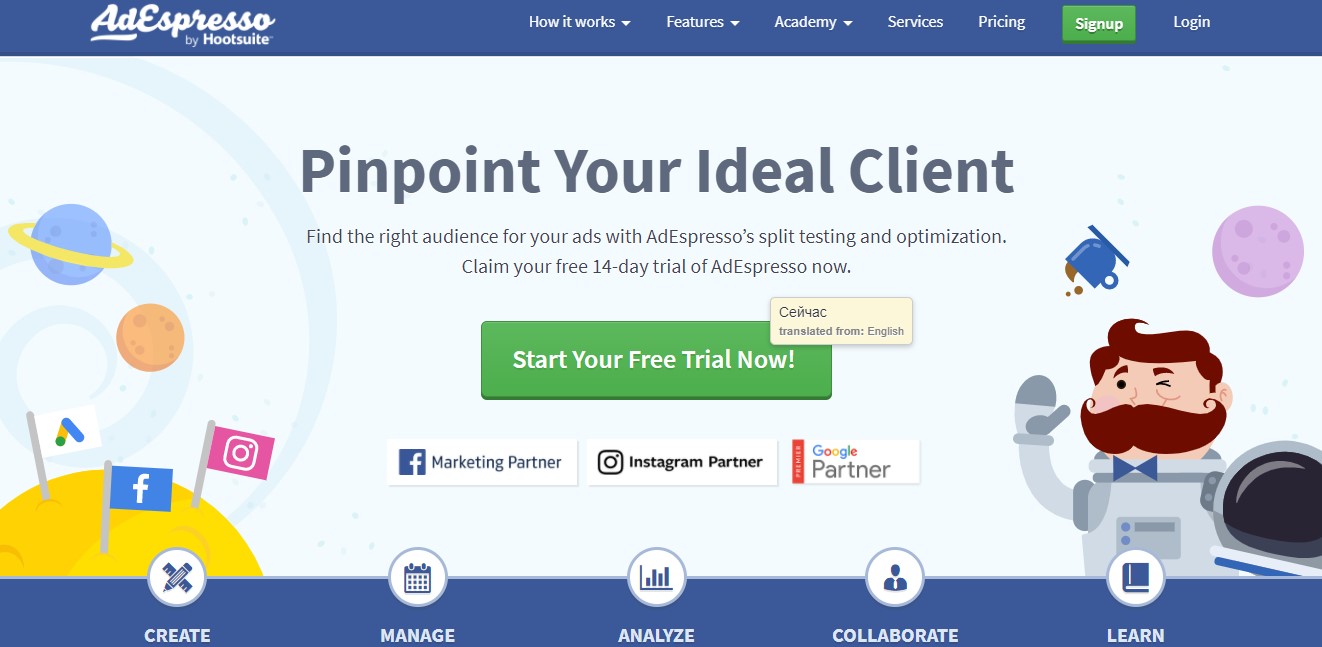 You can find the right audience for your PPC ads with AdEspresso's split testing and optimization. AdEspresso supports Facebook, Instagram, and Google Ads campaign creation. You can easily create advertising campaigns across these channels in minutes. You can manage all your advertising campaigns in one place.
You can also use AdEspresso to analyze your campaigns and get actionable insights in the form most helpful to you: web, PDF, email, or Excel.
---
Affiliate Marketing Tools
Affiliate marketing is a modern version of traditional commission selling. An affiliate marketer sells products on behalf of an affiliate merchant, getting to keep an agreed percentage of the proceeds.


ShareASale, part of Awin, connects online retailers to over 225,000 affiliate partners around the world. Content creators, influencers, website owners, and technology partners can build profitable partnerships with their portfolio of brands across multiple sectors. It offers real-time insights into performance data, affiliate partner activity, and personalized program diagnostics.
It includes custom tools relating to recruiting affiliates, influencer activation, attribution, creating custom short links, storefronts, making website pages, brand protection, and product discovery.
---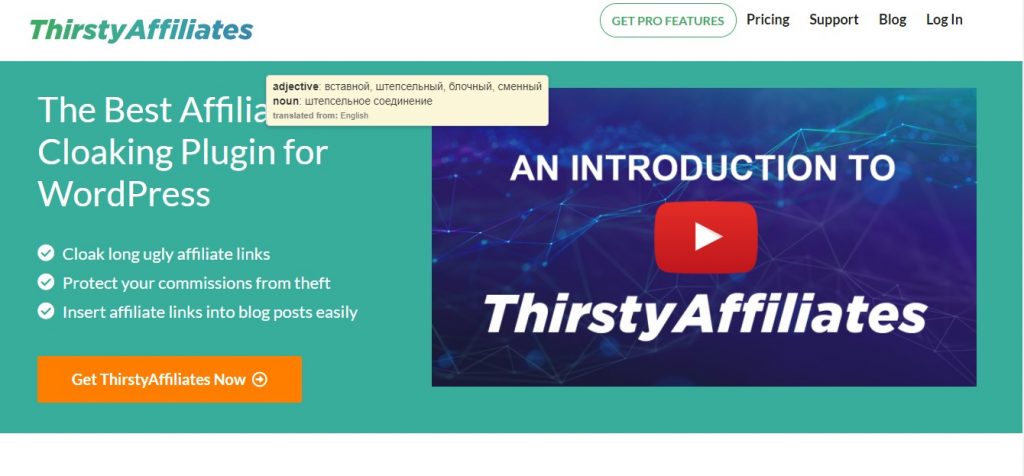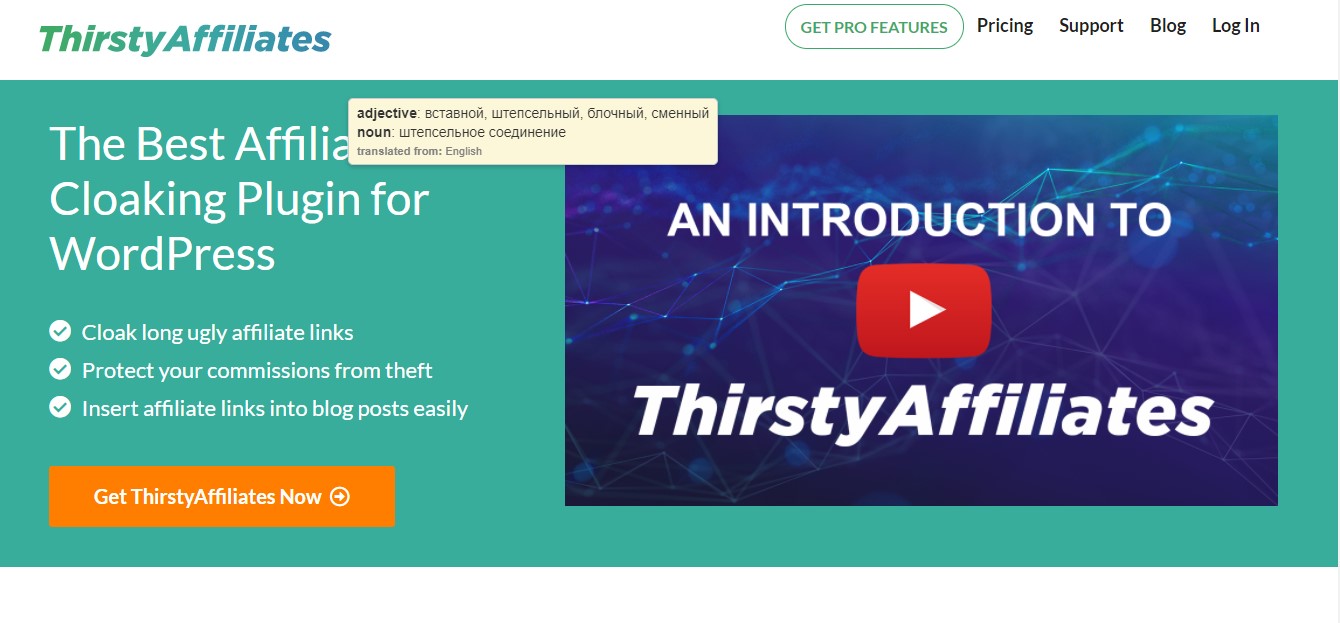 ThirstyAffiliates claims to have the best affiliate link cloaking plugin for WordPress. You can use it to cloak long ugly affiliate links and protect your commissions from theft.
Provide relevant keywords, and ThirstyAffiliates links your affiliate link automatically. However, you can optionally uncloak links for total compliance with Amazon's terms of service. You can manage your affiliate links via CSV. Easily import/export and update across sites. Front end link fixing script ensures your affiliate links are always up to date. It has tight integration with Google Analytics and pushes click events when affiliate links are clicked.
---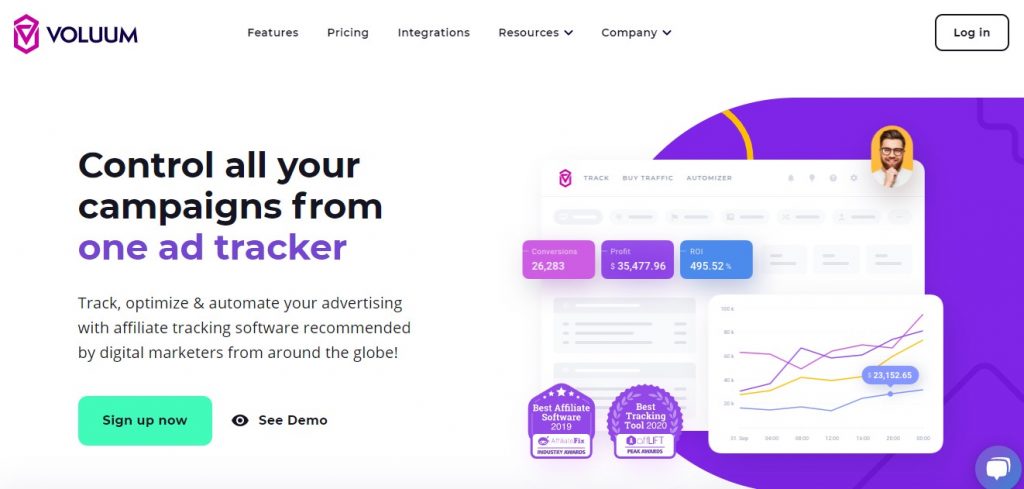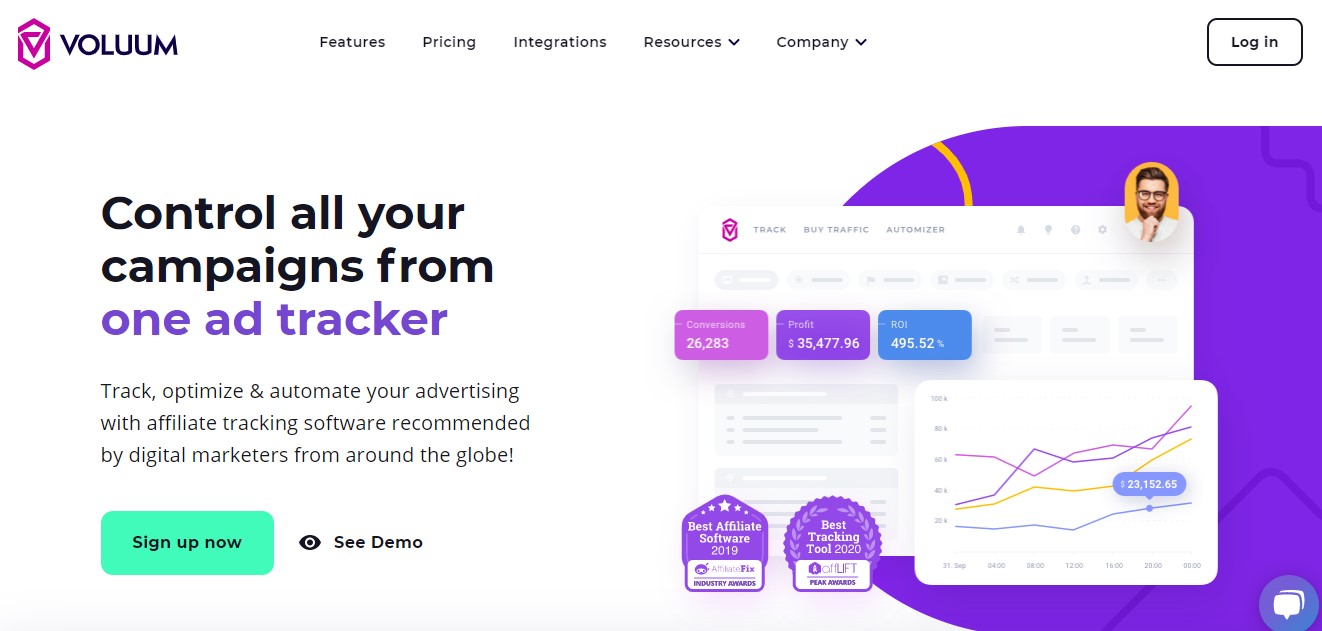 Voluum makes affiliate campaign management simple and more effective. It lets you track, optimize and automate all your advertising campaigns from one ad tracker. It integrates with more than 40 traffic sources, including Google Ads, Facebook, Propeller Ads, Taboola, Outbrain, and Mgid. Voluum tracks all kinds of online ads, including native, display, pop, email, search, push, social, video, and more. You can easily monitor over 30 metrics about each visit, click, and conversion coming from all of your traffic sources.
You can maximize your results by automatically sending more traffic to the offers, landing pages, and paths that perform the best. Traffic Distribution AI analyses your data from the last 24 hours and adjusts the weights of each campaign element every minute.
---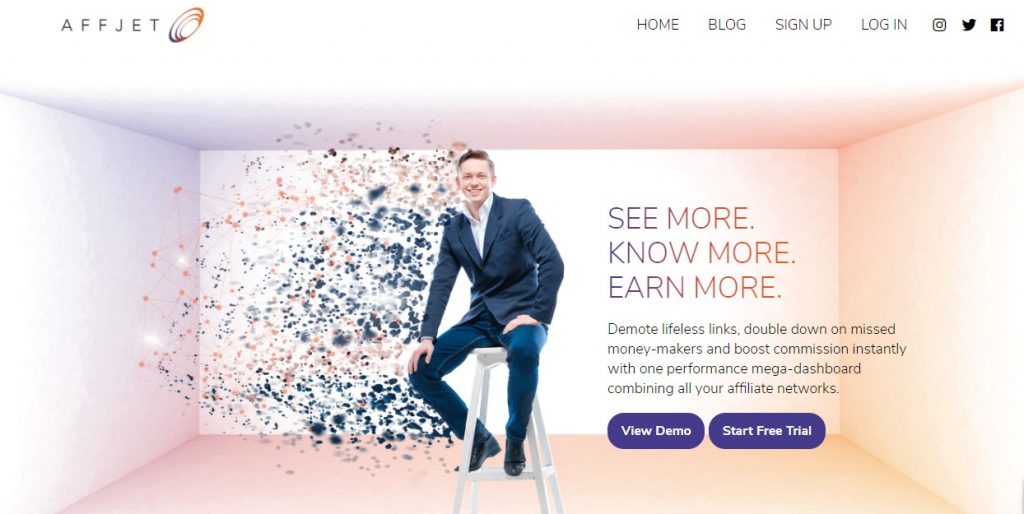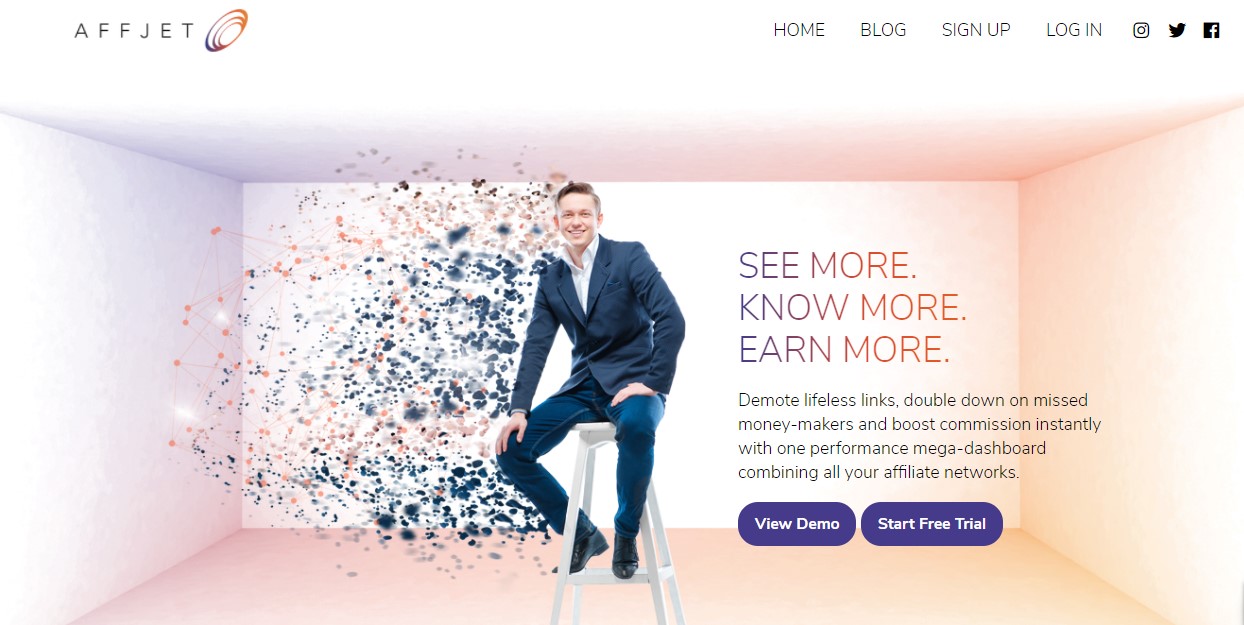 AffJet combines the data from over 100 affiliate networks in one dashboard. See your earnings across different affiliate networks all in the same report. It's simple to add networks to your account, so you don't need to be restricted by what affiliates you promote on your site.
AffJet Megatracker helps you identify underperformers and bestsellers across your entire suite of affiliate networks so you can focus on making maximum margin. You can construct detailed reports and save them so all team members can see and edit them at any time.
---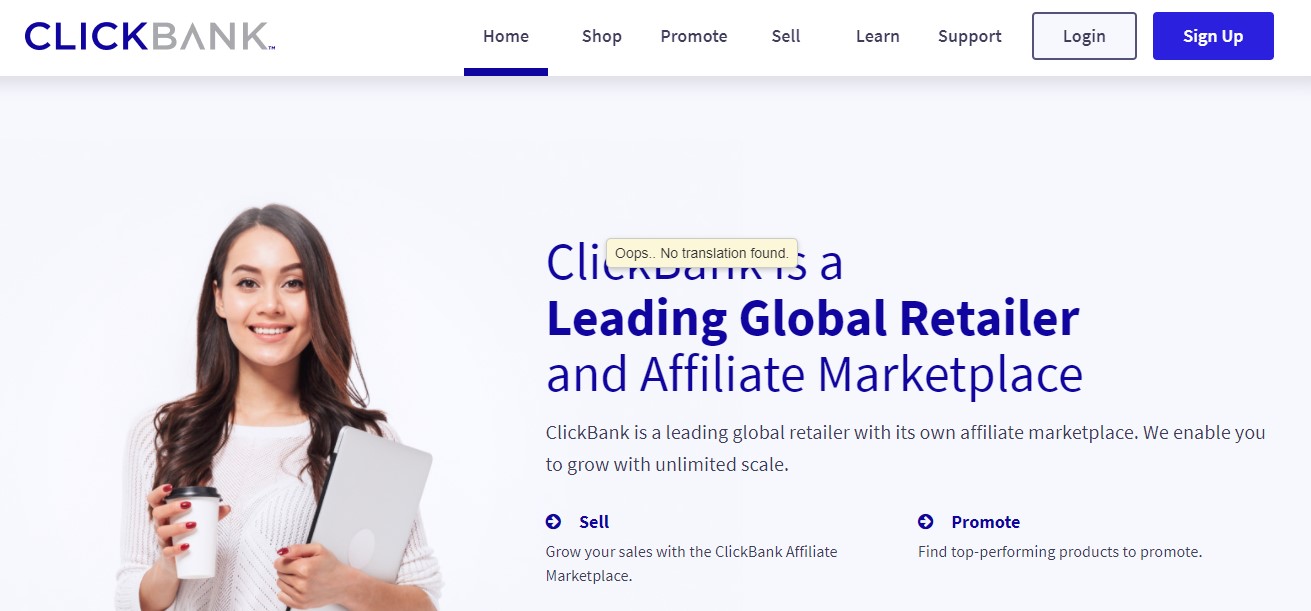 ClickBank is a global retailer and affiliate marketplace. You can grow your sales with the ClickBank Affiliate Marketplace. It acts as a marketplace for both people who create products and affiliates.
Product owners can add their products to a database, and ClickBank takes care of all the checkout and eCommerce activities and offers an affiliate program to assist with sales. Affiliate marketers can create unique affiliate links for thousands of products and start to drive traffic right away to make money.
---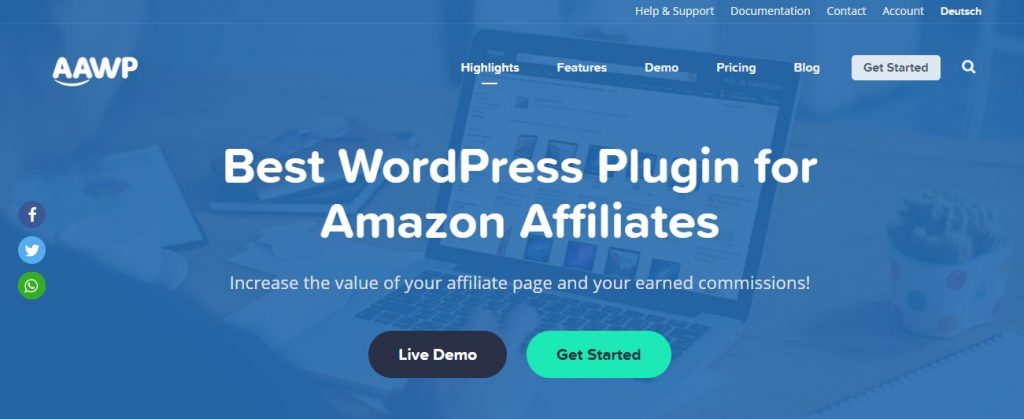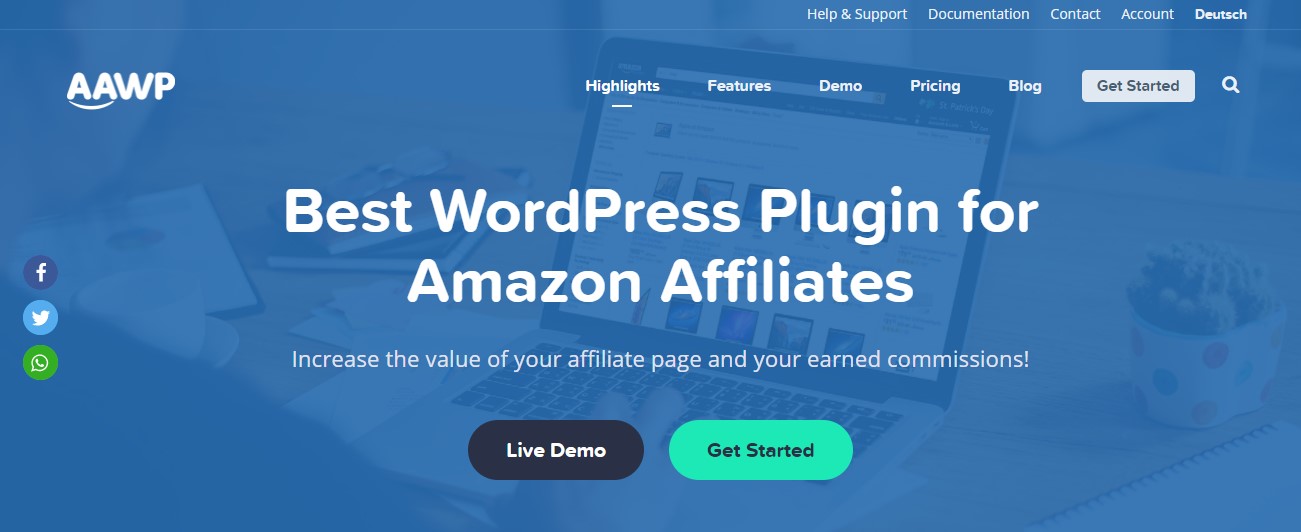 AAWP is a WordPress plugin for Amazon affiliates. It generates affiliate links and refreshes products, processes, and discounts automatically. You can use it to add Amazon affiliate links to your website. These include text links, product boxes, bestseller and new release lists, data fields, and widgets.
Due to flexible shortcodes and templates, you can use the plugin with any theme. The plugin automatically creates affiliate links for you, including your personal tracking id. It comes with a variety of templates: horizontal or vertical boxes, lists, and tables. Promote specific products with visually appealing and conversion-optimized product boxes.