Advertising Disclosure
Advertising disclosure:
Our partners compensate us. This may influence which products or services we review (also where and how those products appear on the site), this in no way affects our recommendations or the advice we offer. Our reviews are based on years of experience and countless hours of research. Our partners cannot pay us to guarantee favorable reviews of their products or services.
The gaming industry has seen exponential growth over the last decade, becoming an integral part of mainstream culture, and significantly contributing to the global economy. With the advent of social media and live streaming platforms, a new form of celebrity has arisen: the gaming influencer. With their large and dedicated followings, gaming influencers have become a powerful marketing tool for game businesses. This has consequently led to the emergence of gaming influencer marketing agencies that bridge the gap between game businesses and influencers, enabling effective and strategic partnerships.
Gaming influencer marketing agencies play a crucial role in making these connections happen. These agencies act as intermediaries, matching game businesses with the right influencers to help them achieve their marketing goals. They provide a suite of services, from campaign planning and execution, to influencer selection, contract negotiation, content creation, and performance analytics. They possess specialized knowledge about gaming trends, influencer popularity, audience demographics, and the ever-evolving social media landscape.
---
Top 9 Gaming Influencer Agencies to Supercharge Your Game Marketing Strategy:
---
Top Gaming Influencer Agencies
In the following section, we will provide a comprehensive guide to some of the top gaming influencer marketing agencies, offering insights into their experience, services, success stories, and unique selling propositions. This invaluable resource aims to help game businesses make an informed decision when choosing a gaming influencer marketing agency that can help them reach their goals in the most efficient and effective way possible.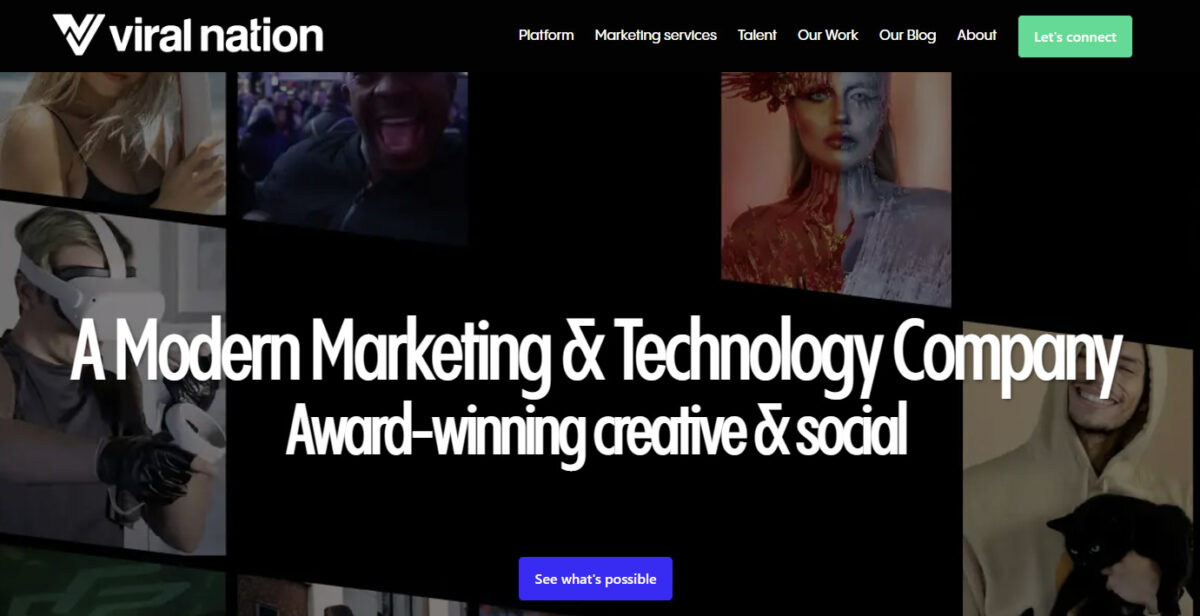 Viral Nation, a globally recognized influencer marketing agency, has a proven track record in mobilizing global influencers to supercharge fan engagement, as showcased by their successful marketing campaign for the largest mobile esports event, PUBG MOBILE STAR CHALLENGE in Dubai.
Viral Nation's role in this tournament, hosted by Tencent Games, was to market the event to audiences across 15 different countries, driving mass awareness and attendance. Their multi-platform strategy utilized over 100 international influencers across various social media platforms and time zones.
The campaign aimed for 50 million social media impressions and 60 million media impressions over a month. Viral Nation's strategic use of 142 global influencers, 360 posts, and 41 media placements resulted in 2.4 million impressions, 3.5 million reach, and 1.5 million interactions, achieving the campaign's objectives and catapulting PUBG MOBILE into an even larger global gaming audience.
Viral Nation provides comprehensive services including global activations, research & strategy, talent discovery & management, creative & content, ambassador programs, events & experiential, localization, social amplification, and reporting & analytics. They have a deep understanding of platform algorithms and offer services such as amplification, whitelisting, and retargeting to maximize reach and results.
Their approach focuses on creating authentic, emotional connections between brands and audiences through trusted content creators. They have the capacity to source and contract influencers of different calibers, from nano-influencers to celebrities, ensuring the right talent to represent your brand.
---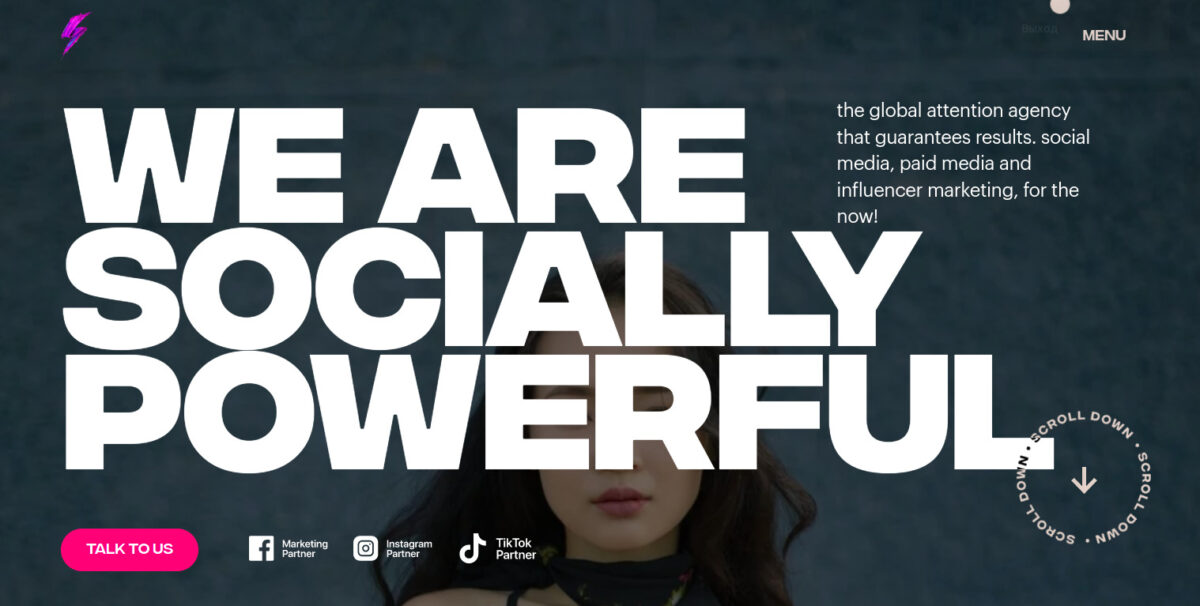 Socially Powerful is an influencer marketing agency with a distinct approach to building engaging gaming communities worldwide. The agency's unique proposition lies in its global network of gaming influencers, each ready to amplify a brand's online presence across different gaming niches.
Their strategy begins with a deep dive into a brand's social channels and existing community. Through careful analysis and strategic influencer partnerships, they expand these communities, gamer by gamer, cultivating an audience that genuinely appreciates the brand and its offerings.
Understanding the importance of non-intrusive marketing in the gaming industry, Socially Powerful thinks differently. They skillfully leverage gaming influencers to promote a brand's latest offerings, ensuring that the marketing efforts don't interrupt the gamers' experiences.
With global offices, Socially Powerful transcends geographical boundaries. Whether a brand requires an influencer marketing agency in the UK or the USA, Socially Powerful can assist in creating impactful influencer campaigns that leave a lasting impression on gamers.
---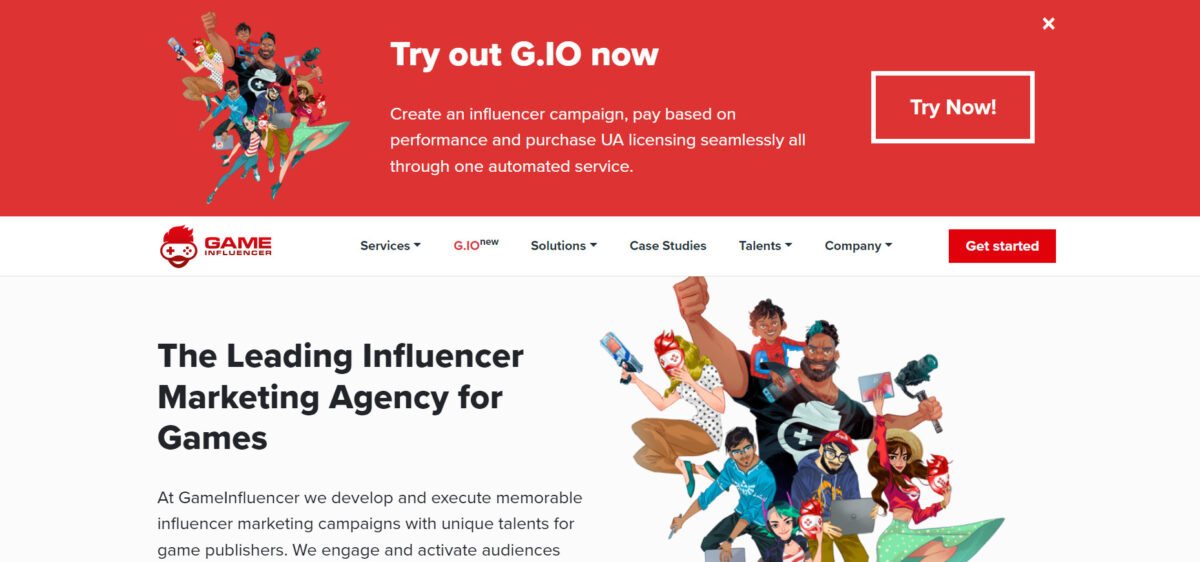 GameInfluencer has positioned itself as a leading influencer marketing agency for games, boasting over 3.1 million content creators in their database and generating over 500 million views across all campaigns. They work with leading international developers, publishers, and influencers to create unique and memorable influencer marketing campaigns.
A major strength of GameInfluencer lies in their influencer matchmaking ability. They tap into their expansive database to identify the perfect influencer for each game, whether in niche segments or internet superstars.
Their full-service offering includes strategic planning, influencer selection, campaign execution, and post-campaign analysis. They have a dedicated in-house team of strategists, producers, influencer project managers, designers, developers, digital marketing analysts, and social media experts to ensure a smooth campaign process.
GameInfluencer prides itself on delivering trackable results. They work with major tracking and attribution systems to measure key performance indicators, continuously optimize campaigns, and deliver exceptional results. With years of industry experience and a track record of successful campaigns, GameInfluencer provides comprehensive and reliable influencer marketing services for the gaming industry.
---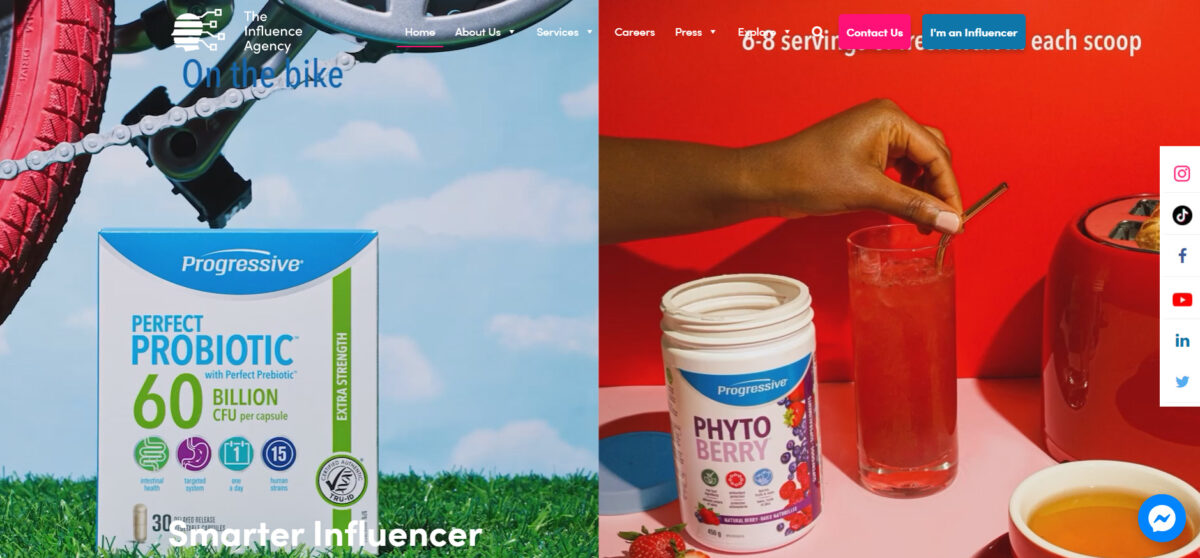 The Influencer Agency is a frontrunner in the gaming influencer marketing landscape, offering comprehensive services to brands looking to create impactful digital marketing campaigns. The agency understands the power of partnerships between brands and well-known gamers, providing a unique reach through consumer-focused strategies. They work with gaming influencers, both macro and micro, who have gained loyal audiences through walkthroughs, commentary, reaction videos, and live streaming popular games like Fortnite and Apex Legends.
By leveraging the celebrity-like status of gaming influencers, The Influencer Agency helps businesses tap into large-scale Gen Z and Millennial audiences who trust and value the sentiment behind each individual's personal brand. Their gaming influencer marketing campaigns are tailored to efficiently and effectively reach target audiences on platforms like Twitch and TikTok. With a proven track record, they've successfully partnered with XP Sports and SypherPK, achieving better brand awareness by connecting with SypherPK's almost five million followers.
---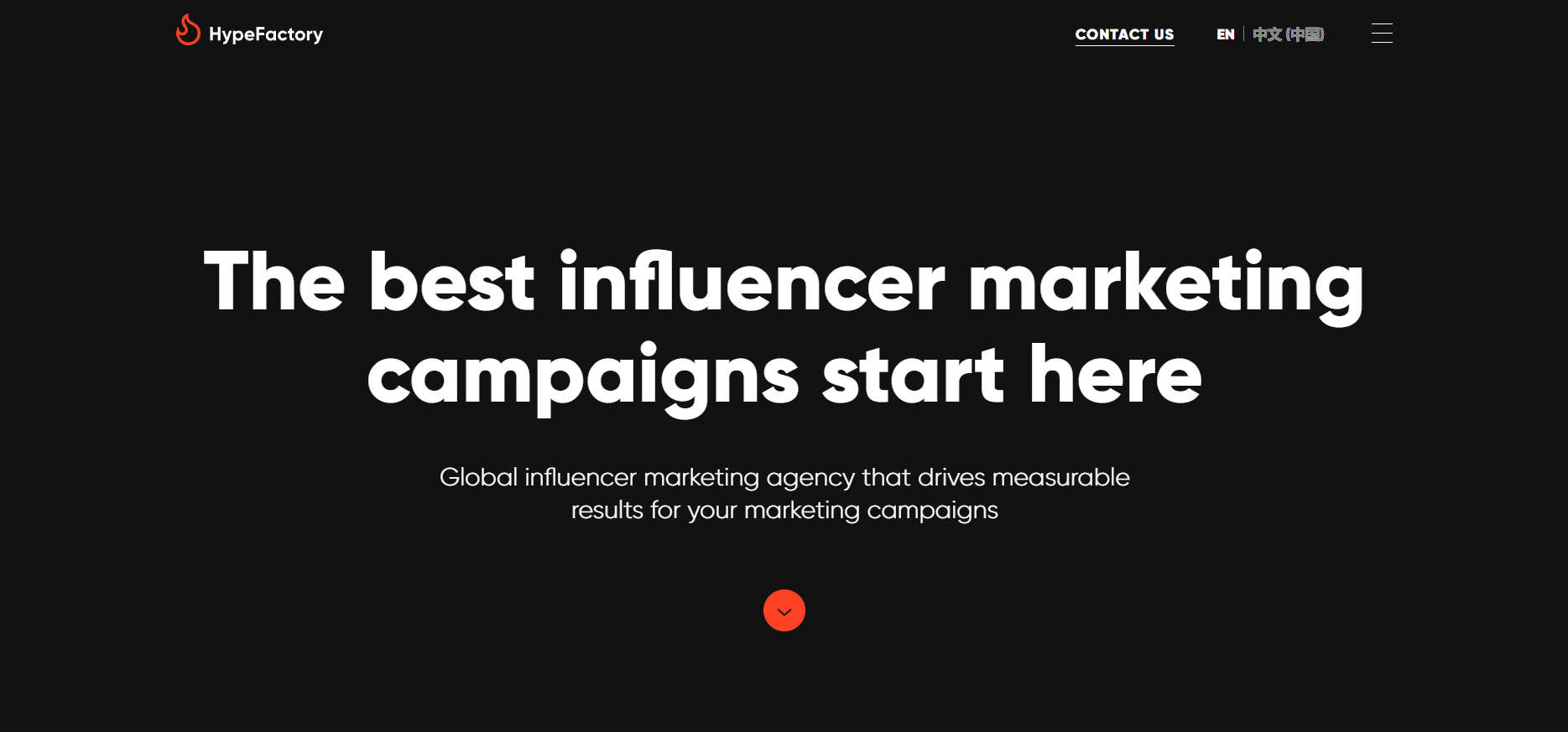 HypeFactory is a dominant player in gaming influencer marketing, operating in a booming industry valued at over $300 billion. Recognizing the limitations of traditional promotion methods in an ultra-competitive market, HypeFactory harnesses the power of gaming influencers to deliver brand messages to an enormous and engaged audience.
The agency leverages platforms like Twitch and YouTube, which collectively account for millions of live streams monthly. In 2020 alone, 1.2 billion people viewed gaming content, a figure projected to rise even further. Brands gain from these partnerships through transparency, target audience knowledge, and community engagement.
HypeFactory is known for its methodical approach in setting up influencer campaigns. The agency emphasizes understanding customers' needs and preferences, recognizing that while there are billions of gamers worldwide, not all can be targeted uniformly.
The agency's unique AI algorithms are another standout feature. It has a suite of 55 different metrics to delve into the quality of posts, brand fit, and community strength. Even more impressive, HypeFactory can identify profiles that don't necessarily publish gaming content but have followers relevant to a specific campaign and brand.
One of the agency's most notable campaigns was for the game, RAID: Shadow Legends, involving over 2,000 influencers and generating over 635 million views in 14 languages.
---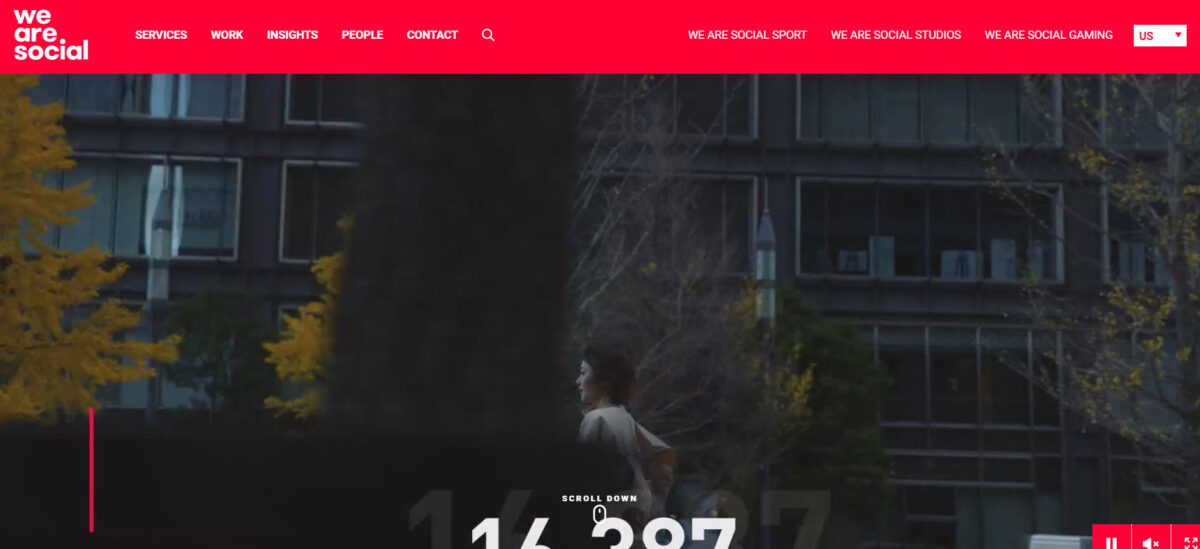 WeAreSocial takes a unique perspective on gaming – seeing it as a form of social media. The team's deep social expertise enables them to understand the nuances of gaming communities, which are driven by connection, entertainment, and creativity, much like social media.
The agency assists brands in comprehending the culture of gaming on each platform and the communities within them. They are adept at navigating the rules set by the game and its players, helping marketers to explore, embrace, and most importantly, understand this space.
WeAreSocial helps brands identify the best strategy and implement campaigns on gaming platforms that audiences want to engage with, driving tangible results. This understanding of social behaviours allows the agency to create world-class creative ideas that can live on any platform.
In the realm of design, they offer motion graphics, 3D design, animation, illustration, and more. Their commitment to platform discovery and innovation keeps their clients at the cutting-edge of technology and social. The agency is also adept at creating branded content that resonates with different online communities and successfully cuts through the noise.
WeAreSocial facilitates collaboration between brands and influencer partners, allowing brands to reach new audiences in an authentic and impactful way.
---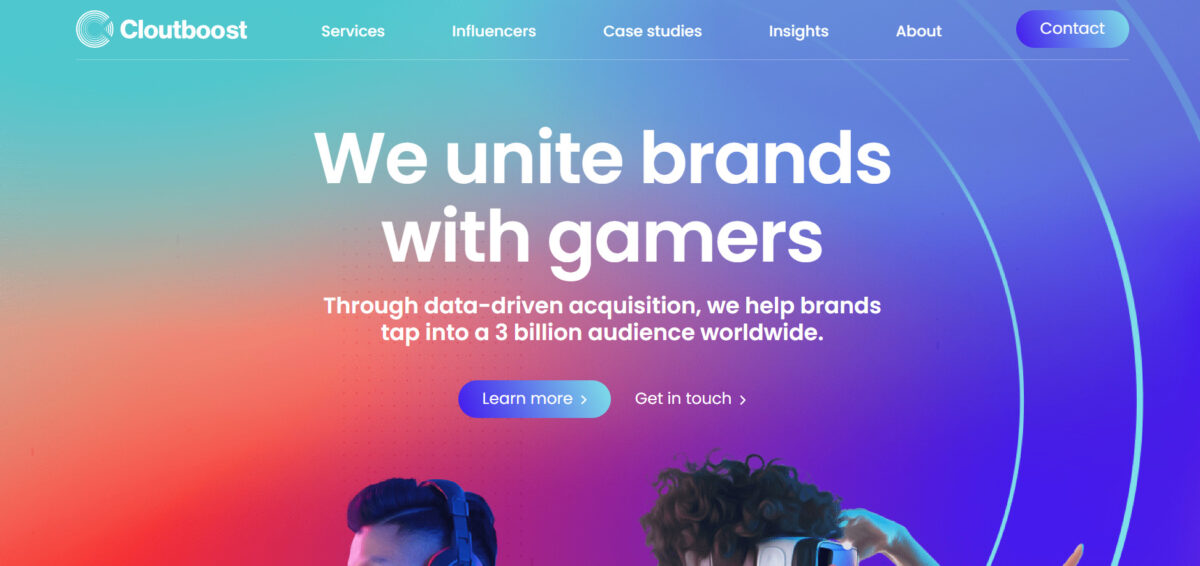 Founded on the principle of bridging the gap between brands and the vast gaming audience, Cloutboost stands as a leading agency in gaming influencer marketing. They pride themselves on their data-driven approach, tapping into an audience of 3 billion gamers worldwide, and thus providing brands with an unprecedented reach.
Cloutboost offers a well-rounded set of services to clients, including influencer marketing, public relations, and paid user acquisitions. Their influencer marketing campaigns, such as the influential Samsung Influencer Campaign at CES 2020, underscore their skill in crafting engaging and impactful influencer-driven narratives.
A key element of Cloutboost's approach is their acquisition-focused marketing. They don't just connect brands with influencers; they acquire high-quality gamers through personalized, data-driven strategies, bolstered by their proprietary data-mining technology. This technology analyzes millions of outlets in real-time, optimizing performance and increasing return on investment for their clients.
Their team, boasting over 20 years of first-hand experience in video game marketing and PR, offers tailored strategies to both gaming and non-gaming brands of all sizes, guiding clients through each stage of the process. With a client roster including PlayKids and Sony, Cloutboost demonstrates its capacity to deliver results, making it a strong contender in the realm of gaming influencer agencies.
---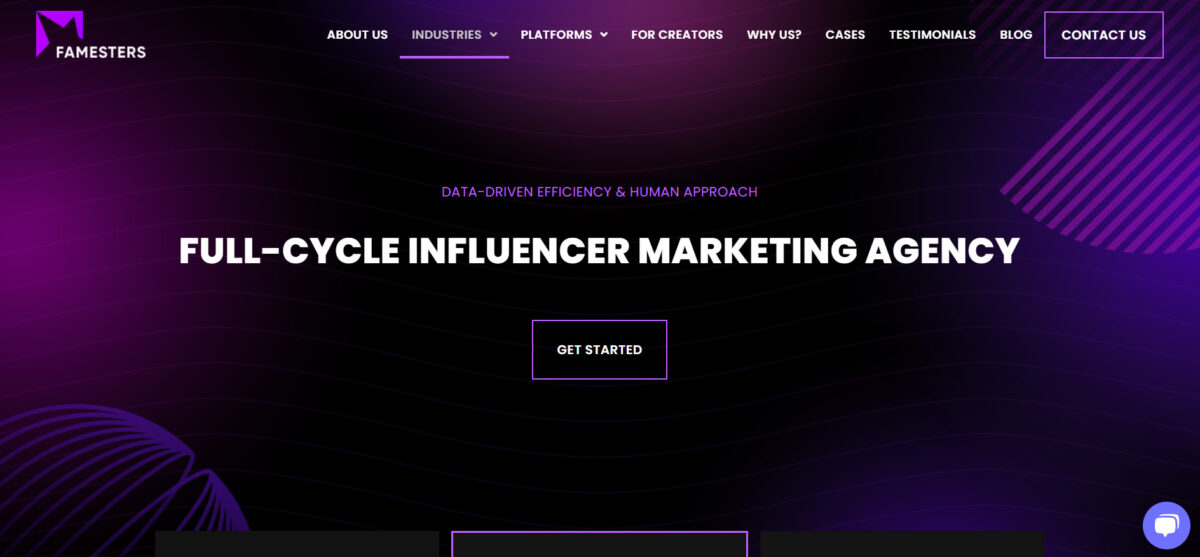 With a resounding belief in the power of gaming and social media influencers, Famesters is a gaming influencer agency that helps brands reach out to a passionate audience. They boast over 5 years of experience in the industry, covering 42 countries, launching more than 1500 campaigns, and involving over 7000 influencers.
Famesters' strategic approach includes a full cycle of campaign management, from initial brand and product research, market research, and competitor analysis, to strategy building, testing, scaling, and finally, evaluating and reporting. This comprehensive process ensures a clear and transparent path to success for their clients.
The team at Famesters brings a wealth of gaming market knowledge to the table. They understand PC, console, and mobile games across all genres and categories and know how to effectively promote them with the help of influencers on popular social media platforms like YouTube and Twitch.
They also guarantee their clients the most relevant influencers and the best prices. Their team creates lists of the most suitable and reliable influencers who create high-quality gaming content in the client's niche and negotiate the best deals.
With a promise of high return on investment and detailed performance reports, Famesters assures their clients of a well-managed, successful influencer marketing campaign.
---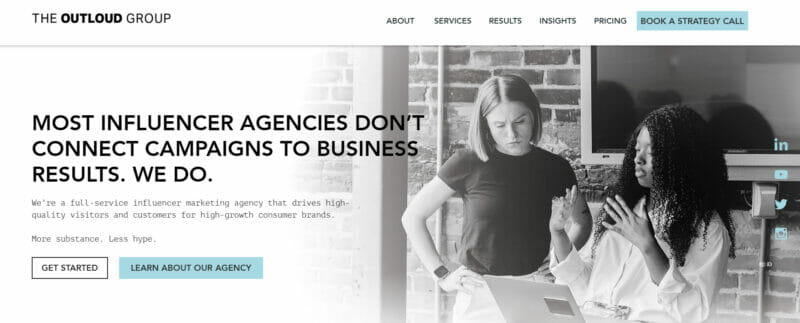 The Outloud Group is a seasoned player in the esports and gaming influencer marketing sphere, boasting over 10 years of experience in the field. They specialize in building brand affinity and community in gaming through various services, including live streaming, in-game promotions, integrations, partnerships, social activations, and esports tournament sponsorships on platforms like Twitch, YouTube, Discord, Instagram, and beyond.
Their white-glove experience offers businesses strategy, partnerships, media planning, product logistics, campaign execution, and analytics. The Outloud Group has a history of successful collaborations, such as Grubhub's sponsorship of the League of Legends Championship Series, which led to impressive results in impressions, engagements, and positive sentiment.
The agency offers a range of partnership options, such as team partnerships, events & tournaments, individual partnerships, and in-game experiences. With a tailored approach, they help brands bridge the gap and build trust between creators and their audience, as demonstrated through their collaborations with TroydanGaming and Dollar Shave Club & Nickmercs.
---
---
Choosing the Right Gaming Influencer Agency
As we've taken a look at some of the top gaming influencer agencies, it's important to remember that the choice of the right agency for your gaming business is a crucial decision. It should be based on several factors. A good understanding of the gaming industry, track record, existing relationships with influencers, and strategic approach to influencer campaigns are all key.
Understanding the nuances of gaming culture is essential for a successful marketing campaign. An agency's established relationships with influencers can provide a range of options and help find the perfect fit for your brand.
A well-planned strategy that aligns with your brand's goals and resonates with the target audience is more important than just a popular face. The ability to measure campaign performance and provide detailed analytics is essential to assess effectiveness and return on investment.
As gaming influencers become a dominant force in marketing, reflecting the shift towards more personalized, interactive, and authentic experiences, gaming influencer marketing agencies will play an even more critical role. So choosing the right agency is an important step for game businesses aiming to navigate this complex and dynamic landscape.
Alongside partnering with a gaming influencer agency, another way to tap into this lucrative market is to leverage gaming influencer marketing platforms. To explore this further, check out our detailed guide on the Top 16 Gaming Influencer Marketing Platforms, an additional resource for brands looking to expand their reach within the gaming community.
Frequently Asked Questions
How do these agencies match brands with gaming influencers?
These agencies work to match brands with gaming influencers who align with their key demographic and brand values. They consider the influencers' gaming expertise, audience size, engagement rates, and the platforms they use. By understanding the brand's goals and target audience, they can recommend influencers who are the best fit.
What is the reach of these gaming influencers?
The reach of gaming influencers can vary greatly, from thousands to millions of followers. However, what's more important is the level of engagement and trust they have with their audience. Gaming influencers like SypherPK, who has almost five million followers, have been known to deliver impressive results for brand awareness campaigns.
What type of brands can benefit from these agencies?
Brands that target Gen Z and Millennial audiences can significantly benefit from these agencies. This includes businesses in the tech, entertainment, sports, and lifestyle sectors. However, any brand looking to create authentic and engaging content to connect with a wider, digitally-savvy audience can benefit from gaming influencer marketing.
Can I work with influencers directly instead of using an agency?
Yes, it's possible to work with influencers directly. However, finding the right influencers, negotiating terms, and managing campaigns can be time-consuming and challenging without experience. An agency can simplify this process and help ensure your campaign's success.