People have been playing video games since the 1970s. However, things have moved on a long way since Nolan Bushnell invented Pong, becoming the father of video-gaming. Gaming is a multi-billion dollar industry, forecast to reach $230 billion by 2022. If you don't market your games well it is easy for them to disappear and get lost in the crowd. For this reason, gaming market agencies can perform an invaluable service.
Some of the agencies here specialize in video-gaming (the names tend to give them away – what else would GameInfluencer or Game Marketing Genie do?) In other cases, we look at more general-purpose agencies, that include gaming clients amongst their roster.
---
Top Gaming Marketing Agencies: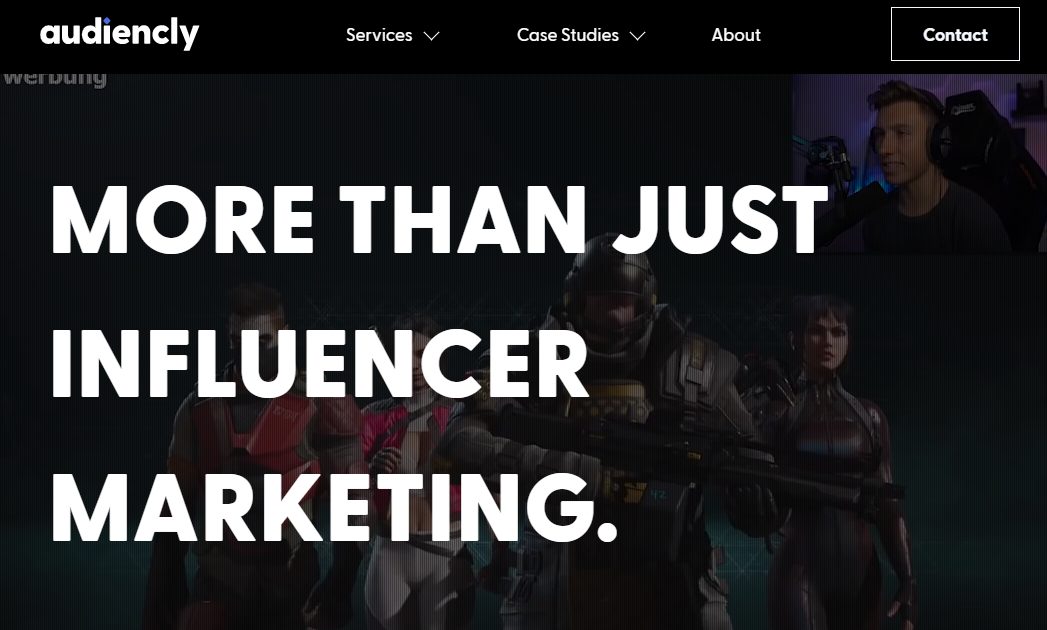 Audiencly connects leading brands with influencers from every industry; however, they have a particular focus on gaming. They aim to make influencer marketing easily accessible to any company. They offer influencer marketing for companies and influencer management services for influencers.
The agency works with over 5000 influencers, with a combined reach of over 250 million people. Their gaming YouTuber influencers have more than 250,000,000 views. Every click represents a potential customer who may be interested in your brand. Audiencly's influencers produce daily content on platforms like YouTube, Twitch, and Instagram.
Audiencly offers its business clients a range of services. These include:
Influencer PR 

Campaign planning

Lead generation

Product integration

Offline and online events
Audiencly creates whole campaigns, from planning to implementation of the strategy and result evaluation. They (in conjunction with the influencers) design each advertisement individually for each client's target group and product. The agency even takes care of all negotiations. As campaigns progress, selected influencers upload the finished campaign on YouTube or Twitch. The client will then have access to relevant statistics.
Audiencly also encourage successful gaming influencers to join their network. They help gamers make more money on YouTube, Twitch, or Instagram by producing videos for Audiencly sponsors to increase their earnings. They advise and help with the topics of copyright protection, licenses, CPM increase, and improving video ranking. Their creative team helps produce content. They help in all areas around graphic design, video editing, voice-over, animations, special effects, and much more.

Audiencly is an influencer- and social media marketing agency based in Düsseldorf, Germany. At Audiencly, social media natives develop effective social media marketing strategies for companies from v...
---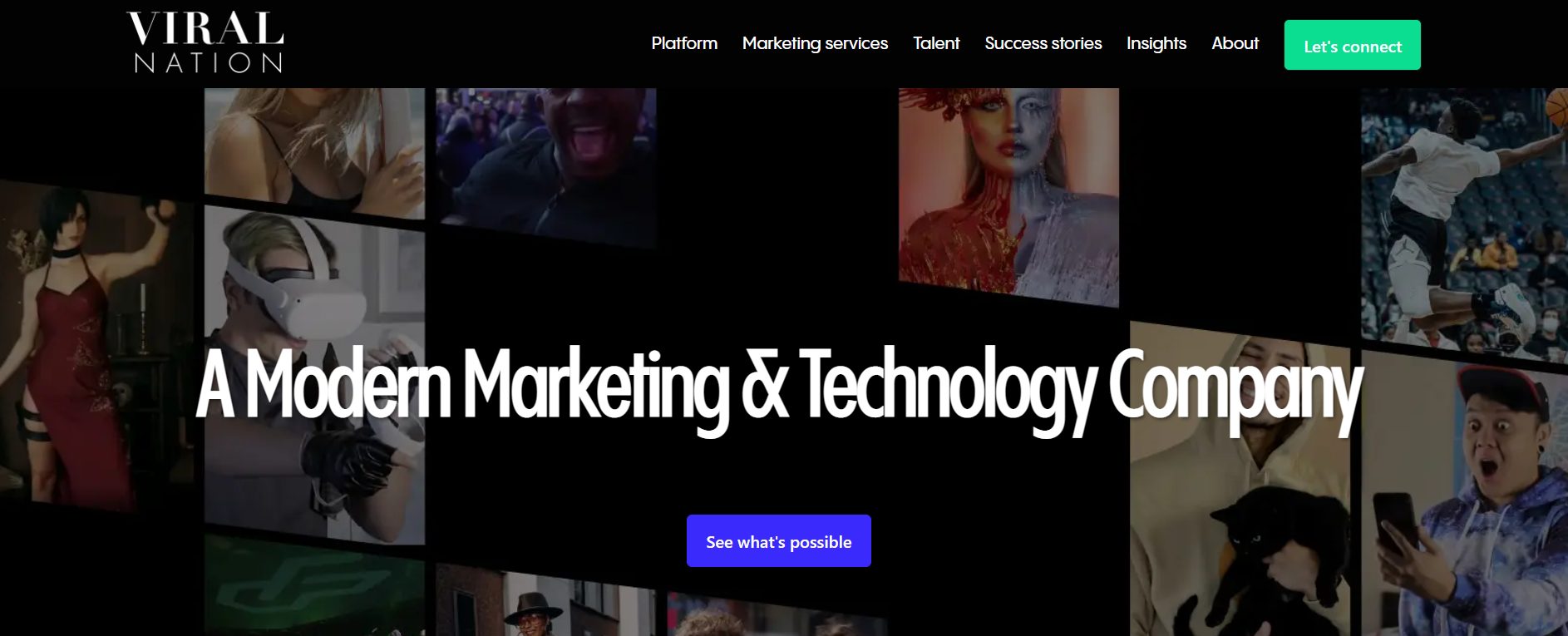 Viral Nation is an award-winning full-service agency that pioneered influencer marketing programs and strategies. The company specializes in influencer marketing campaign execution and strategy, content creation, performance marketing, paid social, and integrated brand strategy. It also boasts one of the world's largest and most impactful influencer networks, representing gamers, athletes, social celebrities, and influential content creators across dozens of industries both exclusively and non-exclusively.
They also include an influencer talent agency, representing some of the world's top talent from all verticals, including gaming. 
They have developed and managed countless effective campaigns in every corner of the world, for both SMB's and enterprises, for B2C & B2B. 
Viral Nation can even claim Angry Birds as one of its clients. Viral Nation was given a mission objective of raising awareness of HIV/AIDS and driving installs for Angry Birds 2. The agency's influencers moved Angry Birds 2 up the App Store charts in every category. They shot far beyond the target, acquiring high-quality users from all around the world for the Angry Birds 2 mobile app. 

Viral Nation is a global digital and social agency group driving growth and connection through performance and innovation. ...
---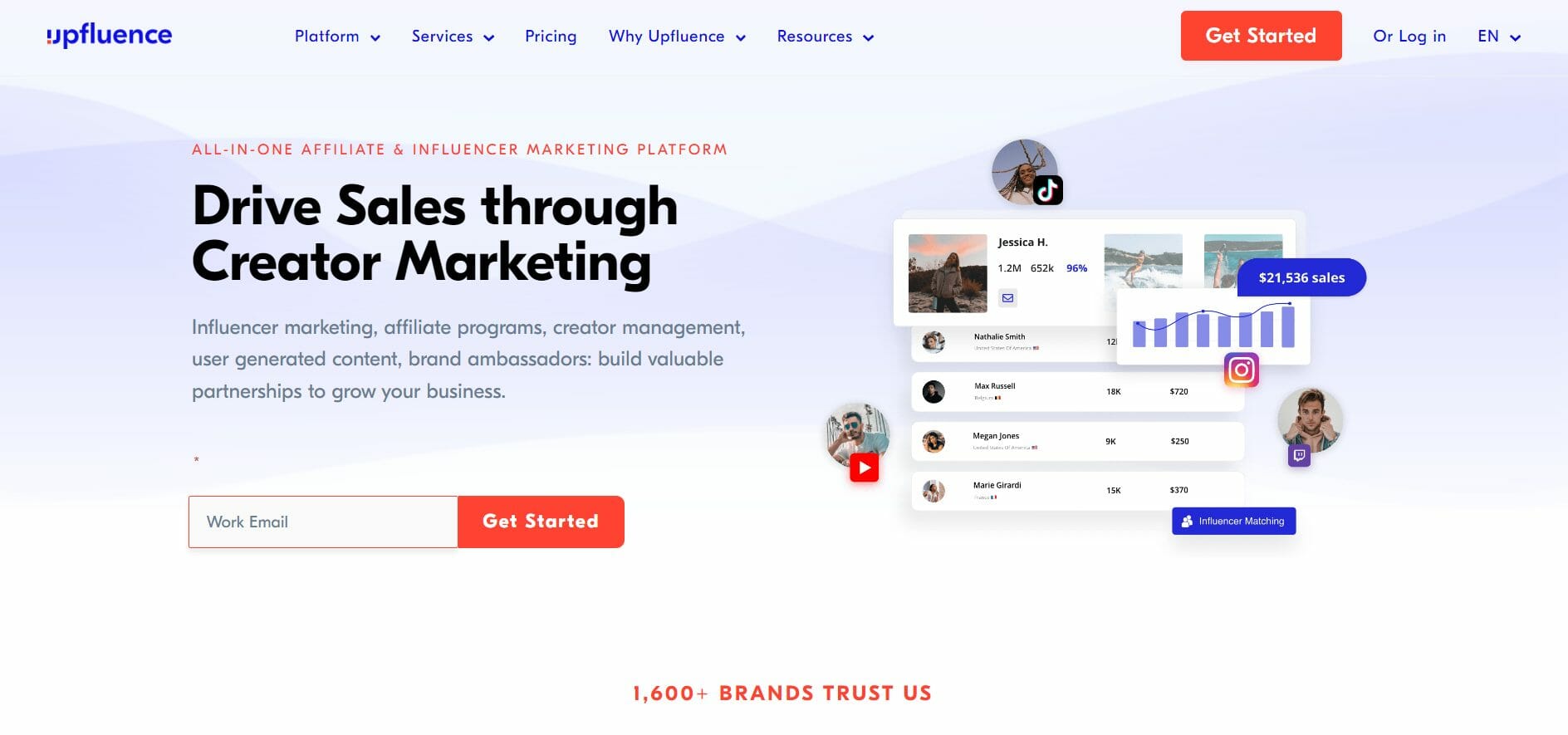 Upfluence includes a specialist Esports and gaming marketing agency, which can reach millions through Esports and gaming partnerships. Their Esports division offers fully-managed Esports & Gaming marketing campaigns. Their team helps brands define the right strategy, find the right Esports influencers, and delivers campaigns from start to finish.
They offer:
Esports Presentation & Introduction

Influencer Outreach & Management

Team Partnerships

Tournament Sponsorships
Upfluence can use their large database of influencers with advanced search criteria to find the right Esports influencers for your brand.
They accompany teams and organizers of Esports competitions, brands, and broadcasters in setting up relevant marketing and media partnerships. They have more than 850 performed campaigns in the gaming sector to date.

Drive more sales from influencer marketing with Upfluence. Find the perfect influencers for your brand, manage your campaigns, & measure your results in one platform....
---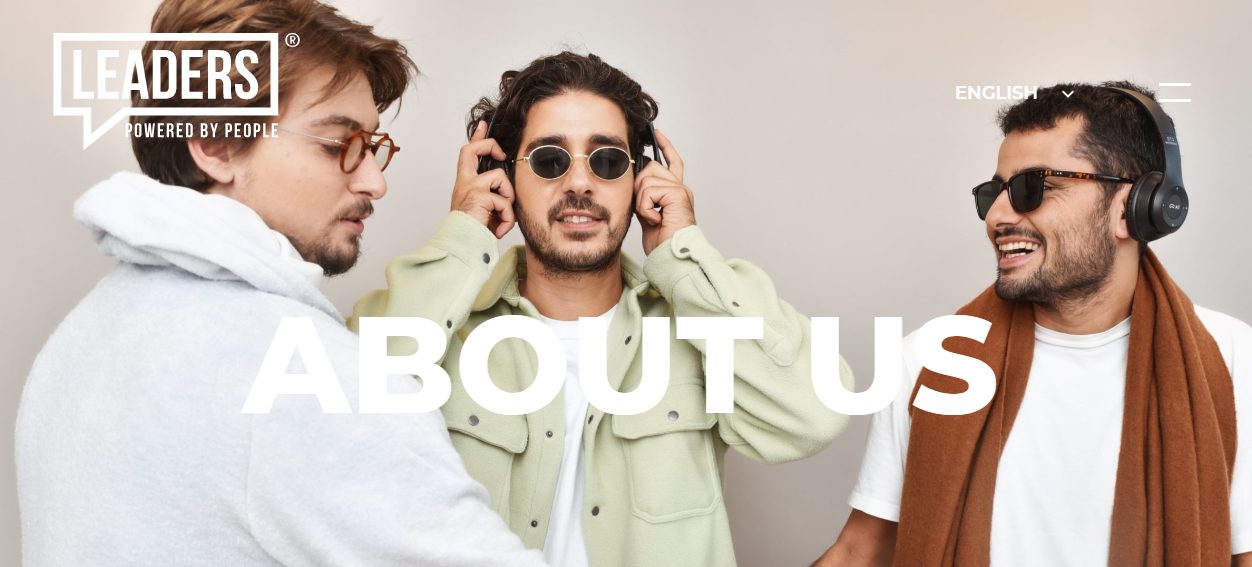 LEADERS describes themselves as a revolutionary influencer marketing group. Established just over 10 years ago in 2009, their goal is to help brands collaborate with top-performing influencers. Thanks to the transparent workflow, you'll remain in total control of the marketing campaign that they've created for you. 
Included in their wide range of marketing services are:
Social media and content creation

Influencer marketing

Brand ambassadors

Social commerce

TikTok marketing

Video production

Tailor-made AR effect filters
When it comes to gaming marketing specifically, they've worked with clients like Slotomania, the top free social casino game in the world. Even though Slotomania was already an established brand, they turned to LEADERS to create an even bigger buzz around their brand. To achieve this challenging task, LEADERS created a unique AR filter and partnered with 10 macro and mega influencers who used this filter in their Instagram Stories. The result — over 70 visual assets and a reach of 10+ million.  

THE NEXT GENERATION OF ADVERTISING THAT TURNS LIKE INTO SALES. LEADERS is the world's leading influencer marketing group. With more than 13 years of experience, we help brands and e-Commerce such as...
---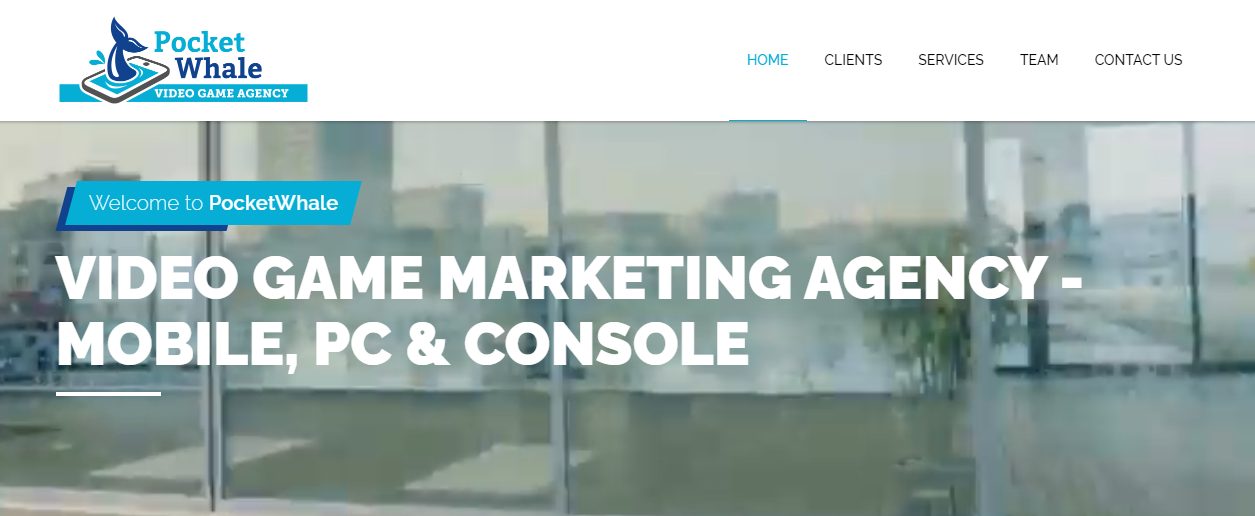 PocketWhale is a video game marketing agency, covering mobile, PC, and console gaming. With offices in USA, Germany, France, and Japan, they help you plan and execute your marketing campaigns globally.
Their team designs tailor-made creative assets, including video advertisements and TV commercials. They have a holistic approach to media and operate their marketing campaigns online and offline through PR, influencer marketing, TV advertising, digital advertising, and event.
They work directly with top gaming influencers on YouTube, Twitch, Facebook, Instagram, and Snapchat to create exciting and targeted content to capture both new and old audiences.
In terms of events, from designing, creating, and operating a booth during a trade show to managing online and offline Esports tournaments, PocketWhale's event team has a vast scope of work.
One of their tasks involved game developer, PONOS, who was looking to acquire new male users from 15-25 in North America and Europe for their game, The Battle Cats. Knowing that males 15-25yo predominately use Snapchat and YouTube as social media, to reach them, PocketWhale ran Snapchat App Install campaigns and partnered with famous YouTube gaming influencers. The campaign resulted in 150,000 installs overall with CPIs below $1 in North America and down to $0.50 in Europe.
---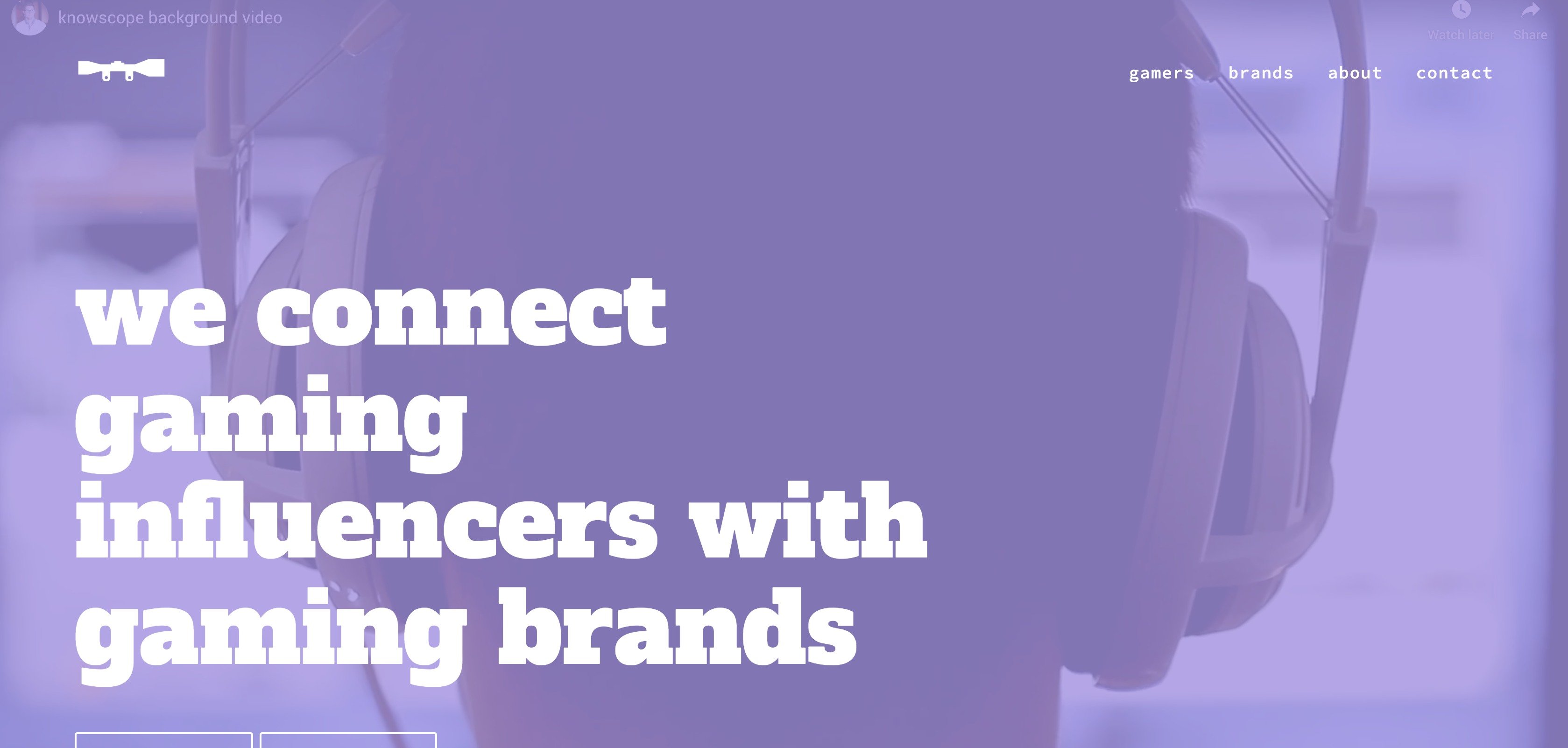 Knowscope connects influencers with gaming brands. They combine their experience in online marketing, content creation, and client management with their passion and love for gaming. 
They build a community of gamers and content creators with a vast audience and align them with brands that are seeking promotion in the gaming space. They then find the best way to promote the brand on the gaming influencer's channels to reach the customers the brand is trying to attain. 
They offer end-to-end project management, handling everything from finding the right content creator for a project, all the way to facilitating payments. They research a client's brand and its audience extensively to find the best match between the project and the content creators, then work with the content creators to best represent the products.
---

Kool Things offers gaming and technologies professionals full-service marketing. They are a unique PR, marketing, and consulting agency specializing in promoting games and related technologies. They state that their purpose is to help game developers and publishers, hardware suppliers, media outlets, and others operating in this market in every way they can.
They began operation in Central Europe and the CIS region to become a company delivering complex services worldwide. 
They split their services into the following categories:
Public Relations

Marketing and Assets Production

Consulting and Business Development

Indie Games Support
Kool Things considers themselves to be "geeks and gamers," who are also PR and marketing professionals with over 15 years of experience in the games industry. 
---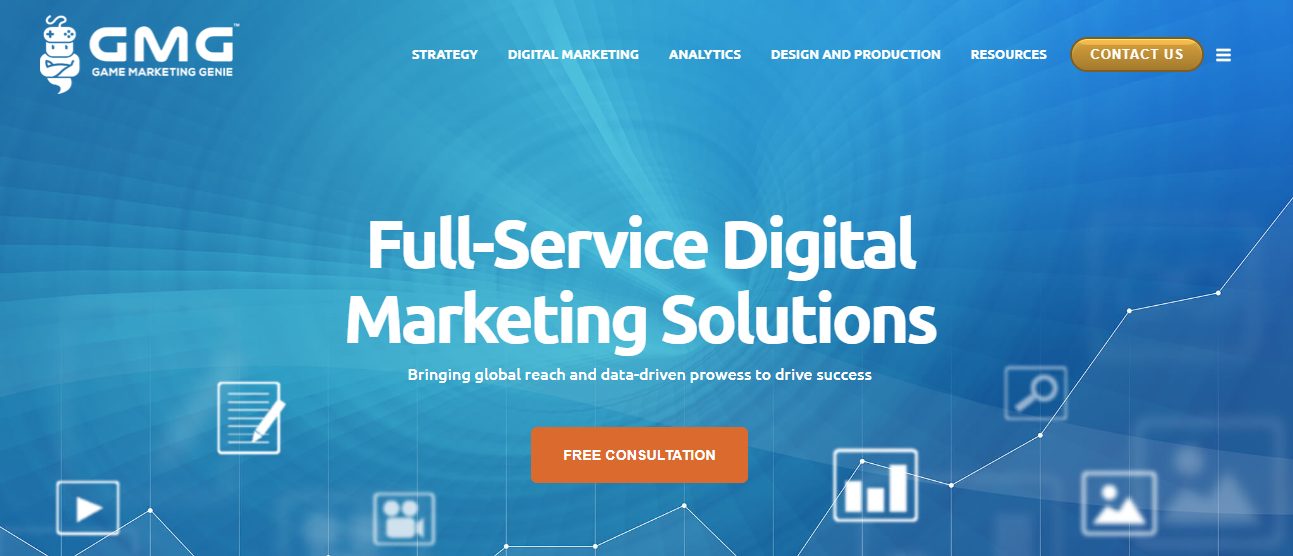 Game Marketing Genie describes itself as the complete business growth, marketing, and creative production house dedicated to the gaming market. They see the essential steps of their process as being:
Data and analysis

Data-driven marketing

Creative production house – where they turn strategy into high-quality marketing collateral

Performance marketing

Data-driven tech distribution, using their own in-house omnichannel advertising platform and proprietary algorithms

Optimization

Scale
They see four stages of marketing for a game, and offer solutions for all of them:
User acquisition 

Increasing in-app purchases

The perfect launch

Organic growth
---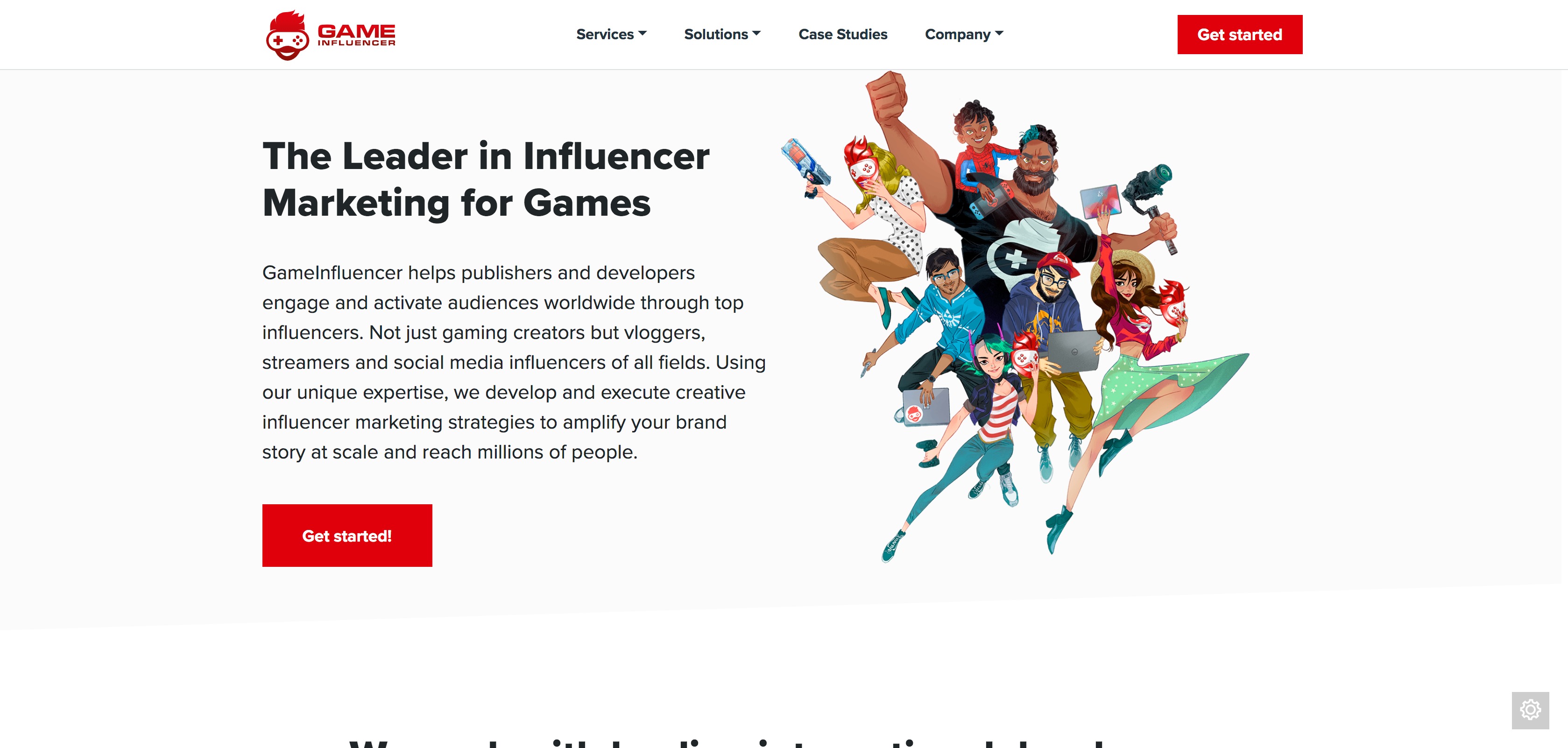 GameInfluencer helps publishers and developers engage and activate audiences worldwide through top influencers. Not just gaming creators but vloggers, streamers and social media influencers of all fields.
They work with leading international developers, publishers, and influencers. They develop and execute tailored influencer marketing strategies based on a game's unique DNA and goals. Over the years they've worked with thousands of quality influencers.
Gameinfluencer's direct relationships with content creators, including gaming creators, and influencers specializing in the fields of fashion & beauty, tech, fitness, lifestyle, and more allows their clients to amplify their games and products to a global and highly engaged audience.
GameInfluencer is a full-service influencer marketing agency with a deep focus on the gaming industry. Their in-house team of specialists includes strategists, producers, influencer project managers, designers, developers, digital marketing analysts, and social media experts to support the influencer marketing efforts of video game developers and publishers.
They currently have more than 31 million influencers in their database. These people have generated more than 500 views across all campaigns. The campaigns have resulted in more than 7.5 million installs.
---

Kairos Media has both esports team owners and professional players as part of their team. They have worked on projects from non-endemic brand integration into the gaming scheme to full-scale Esports tournament launches with global brands. They are unrivaled in terms of experience, understanding of the industry, and relationships with professional players in the scene.
Recently Kairos Media was tasked to create awareness for the 'Mobile Masters' event in Las Vegas as well as promoting Wargaming's Esports tournament using an influencer marketing strategy.  They identified gaming influencers to attend the event and create dedicated content around the 'Mobile Masters' competition. The content reached a sizeable audience resulting in further downloads of the game while strengthened the brand. The campaign resulted in 361,000 YouTube Views, 158,330 Twitter Impressions, and 682,359 Instagram Story Views, all from 18 pieces of content.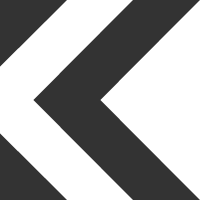 Kairos Media, one of the founding agencies of the influencer marketing scene, is now one of the fastest growing social-first creative agencies in the UK. And they've bagged the awards to prove it. ...
---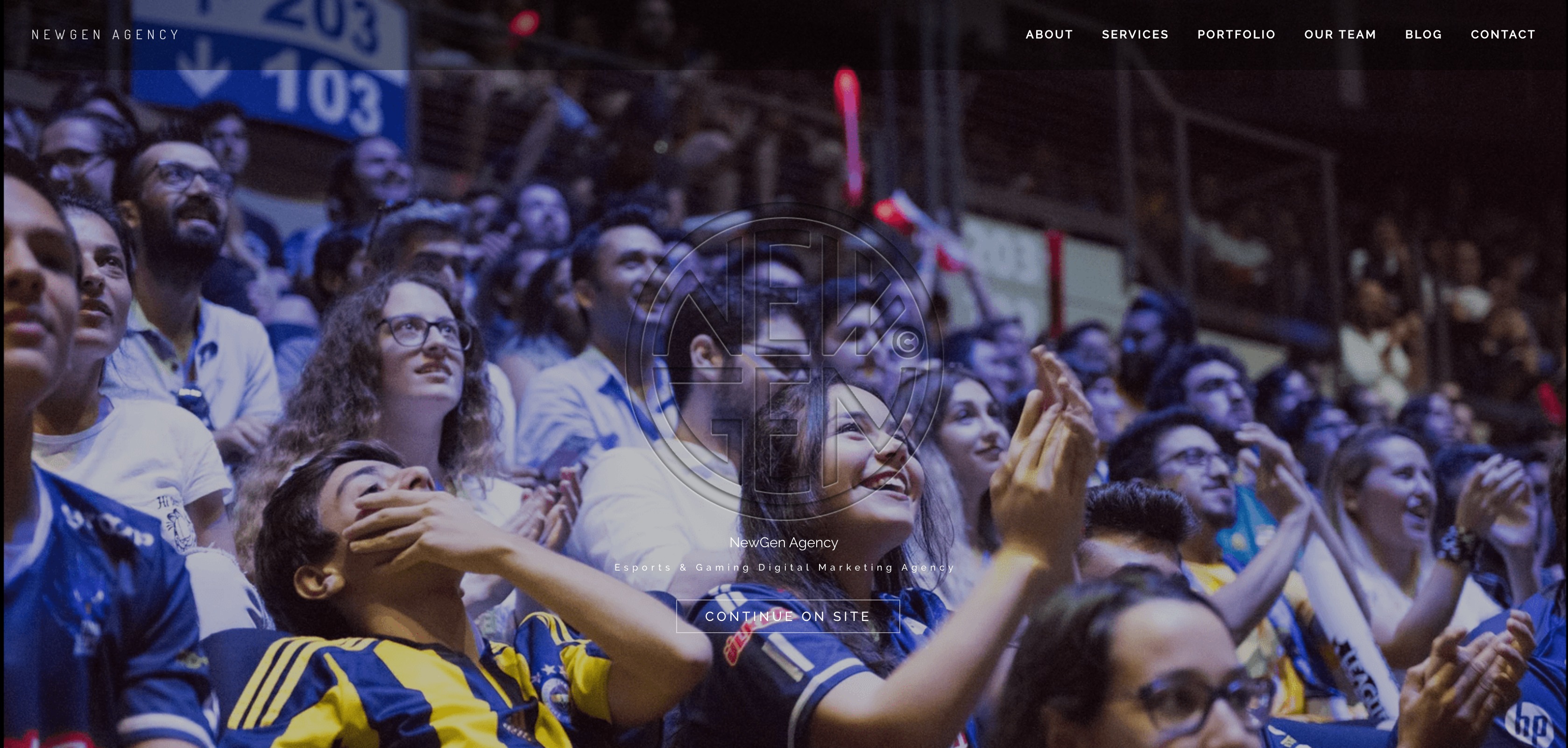 NewGen Agency is a full-service Esports and digital gaming agency. They create products, services, and communications to grow their clients' businesses in the new 'Game Age.'
They split their services into:
Campaign development

Content development

Product & service development

Competitive analysis and trend reports

Sponsorship

Esports team establishment

Tournament organization

Event design & management

Social media management

YouTube and Twitch channel management

Live broadcast
They create campaigns from the ground up to grow their clients' business and reach their marketing goals in an Esports and gaming way.
---
Frequently Asked Questions
Who can help my game advertising?
As we have seen in this article, if you don't market your games well, it is easy for them to disappear and get lost in the crowd. Gaming market agencies can perform an invaluable service. All of the gaming marketing agencies we have looked at in this post can help your game advertising:
Audiencly
Kairos Esports
Viral Nation
Upfluence
PocketWhale
Knowscope
Kool Things
Game Marketing Genie
Ader
GameInfluencer
NewGen Agency
How can I promote my game?
Any of the gaming marketing agencies we have covered in this post could successfully help you promote your game. If you lack the budget to work with a professional gaming marketing agency, there are various things you can do yourself to promote your game. These include using social media and creating a website devoted to the game. Begin early with teaser shots and videos during the development phase—upload behind-the-scenes videos to YouTube. Consider hiring a booth at Cons if you can afford it.
How do video games offer opportunities for advertisers?
Video games offer tremendous opportunities for in-game advertising. Most people now carry a smartphone that includes games. Gaming now has a worldwide audience previously unheard of. Popular streaming games like Fortnite have become bigger than some streaming television platforms. Many gamers don't like paying for games and are happy to let their gaming be interrupted by short advertisements. With In-game advertising, brands can place ads in the virtual environment of a game. This can give advertisers a measurable, targeted channel to deploy promotions.
What is the objective of in-game advertising?
In-game advertising helps brands to communicate with their target market, building familiarity with those who play these games. Game graphics are so good now, that in-game ads can look natural. For example, if you're playing a sports game, you might see billboards in the game, promoting a product that looks like a miniature version of billboards in a real stadium. Like all online ads, the objective of in-game advertising might be to increase brand recognition, promote a service, or increase a product's sales.
How do I advertise my app?
If your app is a game, you could choose to work with one of the gaming marketing agencies covered in this article. Otherwise, you could undertake much of the promotion yourself. Promotion methods could include:
Creating a website for your app
Setting up social accounts for your app, using both organic and paid promotion
Working with the media and doing public relations
Ensure you have used app store optimization (ASO) to improve your app's chances in app searches
Employ influencers to promote your app