What if TikTok disappeared tomorrow? While the platform has seen astronomical growth since coming onto the scene in 2018, social media platforms come and go all the time. MySpace (in its original format), Vine, Google+... all gone. And who knows what will really happen to the app if Microsoft ends up buying it. What will TikTok influencers and brands advertising on the platform do to reach the Gen Z and Millennial audiences that flock to the app?
There's never been a better time to check out alternatives to the popular short-form video-sharing app. That's why we've put together this list of the best TikTok alternatives you should try out now, you know, just in case.
---
16 Best TikTok Alternatives:
---
ByteDance first launched Douyin for Chinese users in September 2016. It launched for iOS and Android users in most markets outside of China in 2017, but it wasn't until it merged with Musical.ly (then four years old) on August 2, 2018, that TikTok was born and became available worldwide.
As of April 2020, TikTok has been downloaded more than 2 billion times worldwide (Sensor Tower) and has more than 800 million active users worldwide (Datareportal, 2020). It offers TikTok creators access to a massive library of music and sounds as well as some great video editing tools and the usual suspects you find in social media apps—voice changers, filters, effects, and more.
But TikTok isn't the only app of its kind available. In fact, there are several video editing and sharing apps out there. Here are 16 of the best TikTok alternatives you should get to know.
---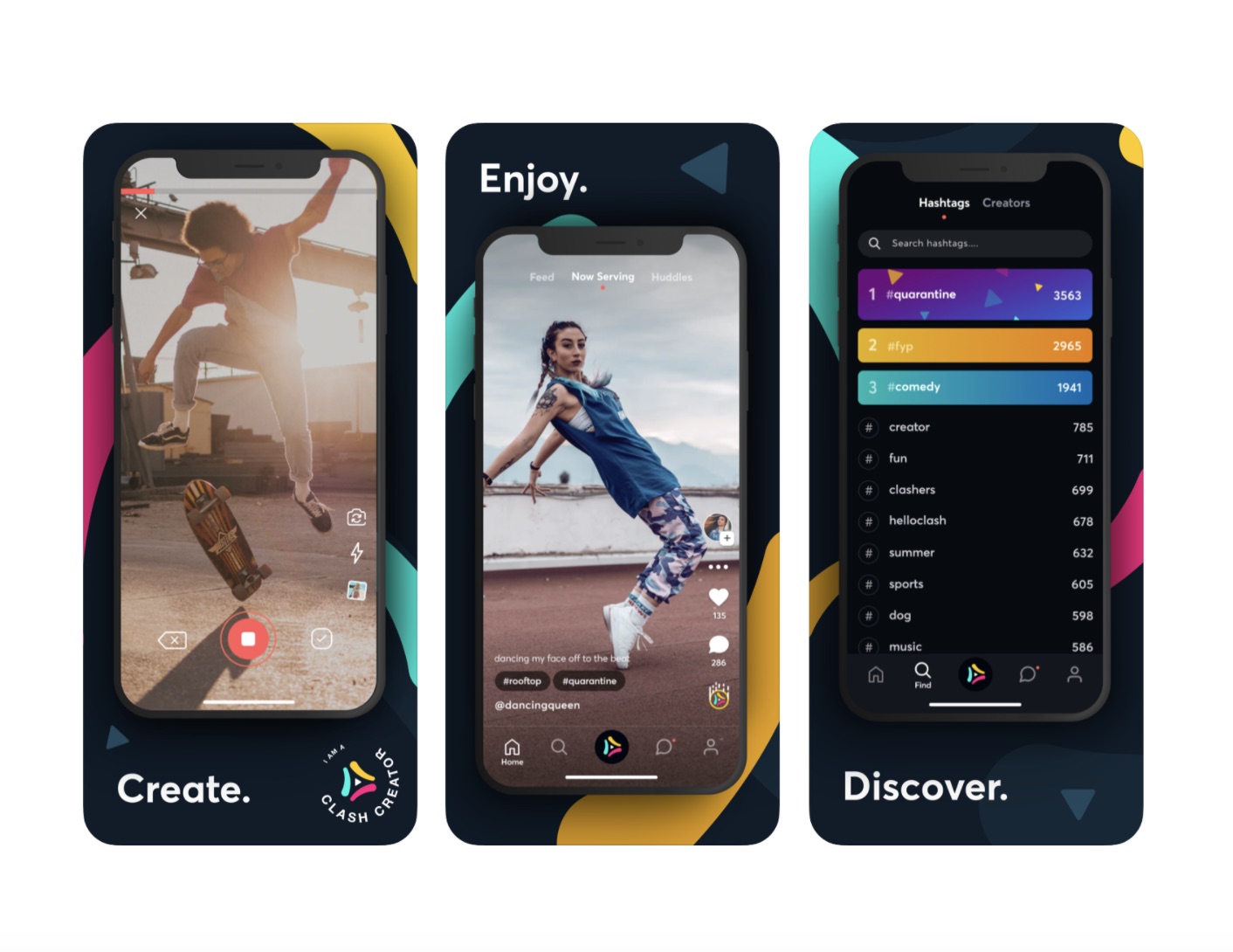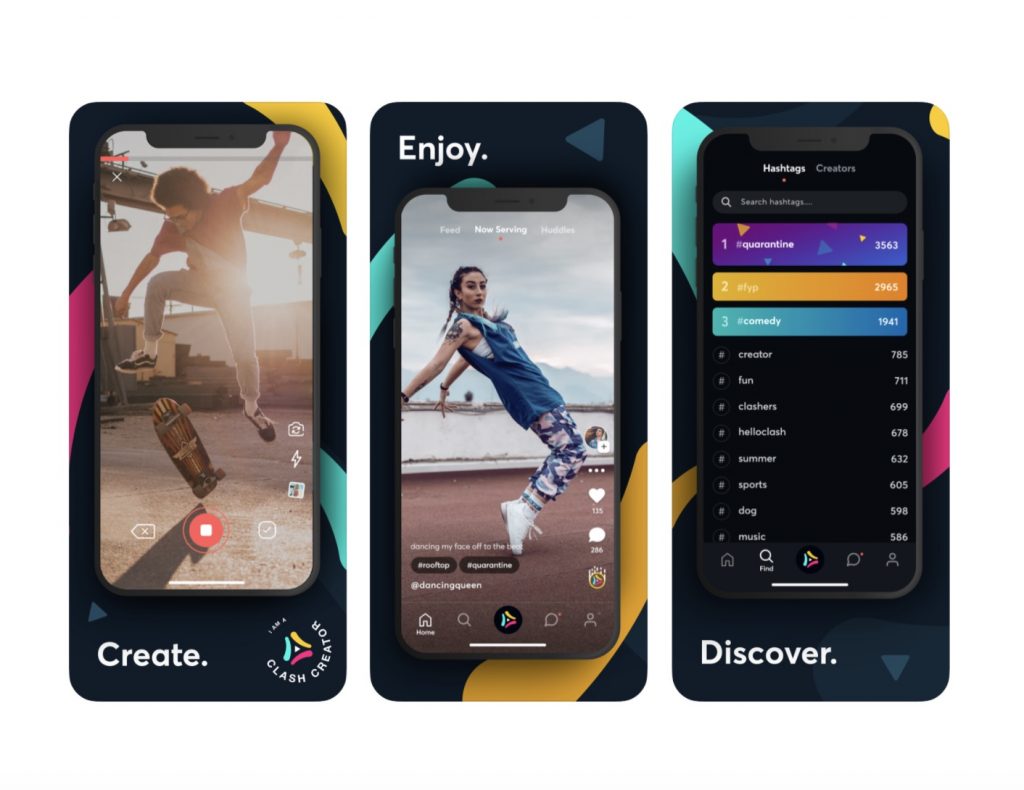 Compatibility: iOS
Clash, an in-beta video app developed by former Vine creator Brendon McNerney and digital marketing veteran/USC Professor P.J. Leimgruber. Clash allows users to create and share 21 second looping videos in an environment where popular content is surfaced on a For-You esque page called Now Serving. More akin to Vine than TikTok, Clash places a strong emphasis on an inclusive community and creators. Clash does not offer a library of songs and sounds; audio is supplied solely by creators. Released less than 3 weeks ago, Clash has seen explosive user growth approaching a quarter million users, rocketing to as high as #18 overall in the App Store while trending #2 on Twitter last Friday after Trump announced an eminent TikTok ban. Clash's mission is dedicated to helping Creators succeed and sustain a living creating content full-time, built for creators who prioritize authenticity, creativity and community. Clash already pays creators, and is planning to release a system called "DROPS" which allows fans to support and reward the videos and Creators in pre-fixed micro amounts. Clash is currently available on iOS in the US/Canada - and is planning to expand to select markets in Europe as soon as September with an Android version coming shortly thereafter.
---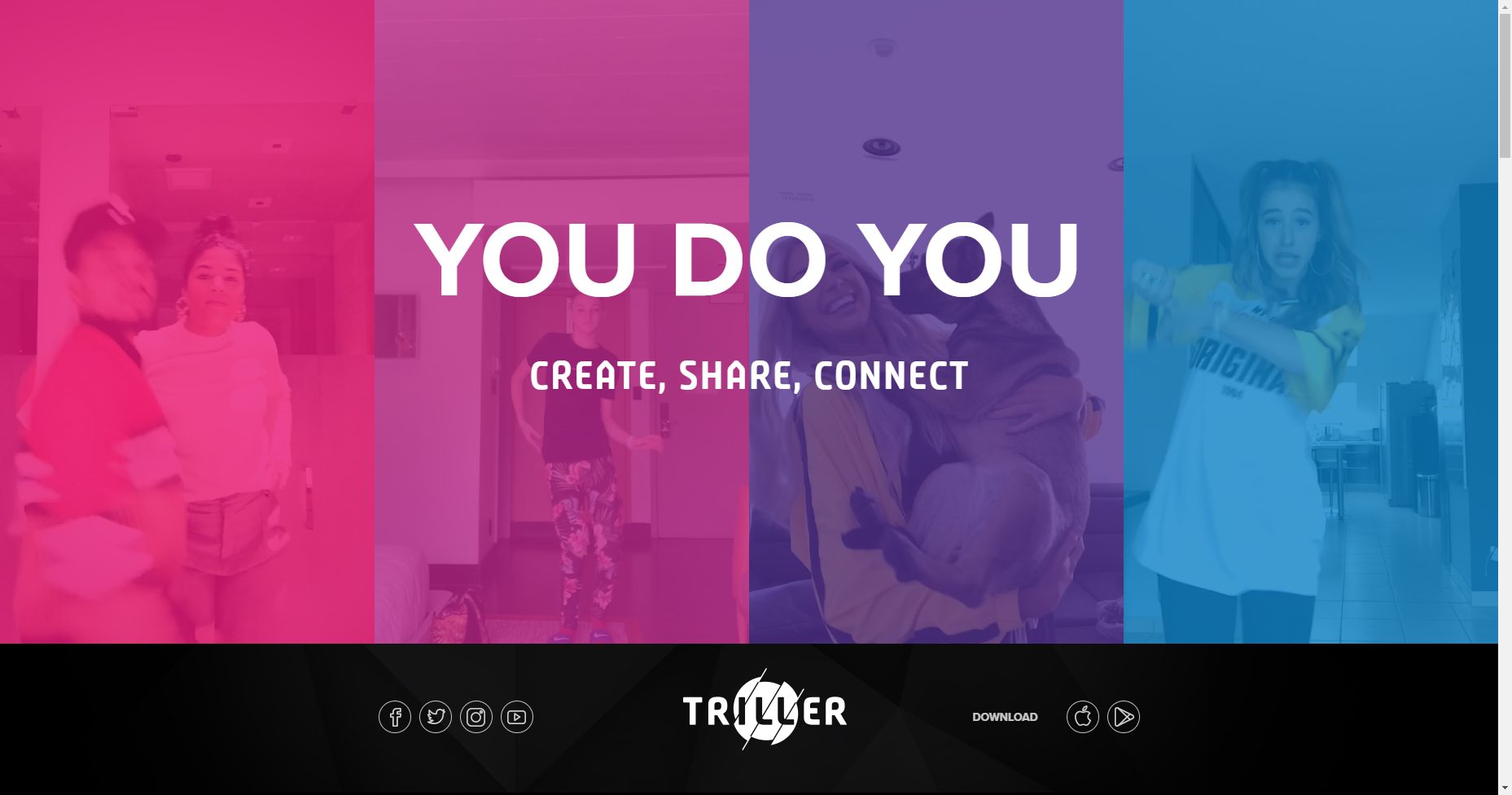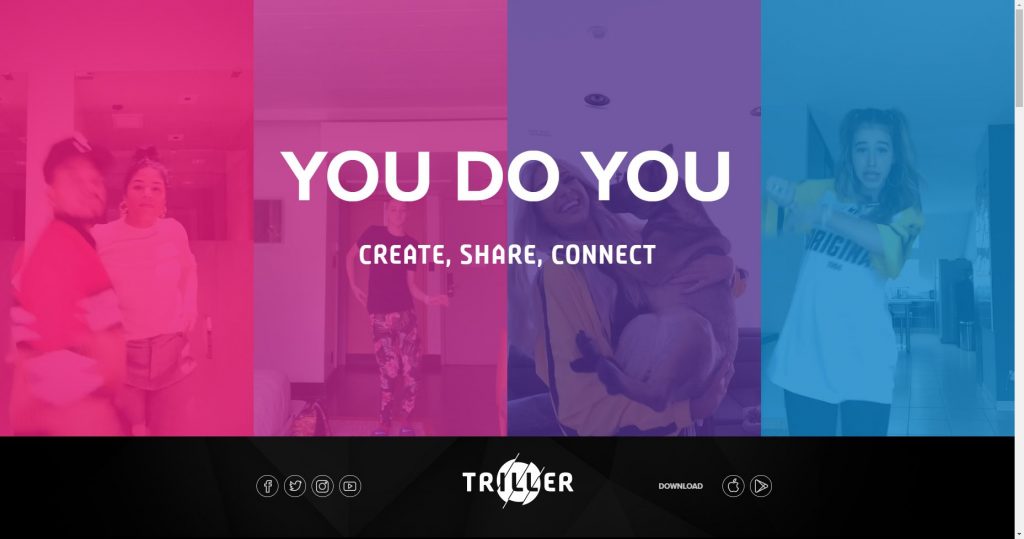 Compatibility: iOS, Android
Triller seems to be the app that celebrities gravitate toward to record and edit their videos, probably because the app is so easy to use. You just record your video and the app basically does everything for you. With Triller's video editing tools you can cut and trim videos, add filters, or, à la Snapchat, draw over the videos to step up the creativity.
While you can collaborate with friends, Triller isn't a social media platform. You can use it to edit your videos and share the videos to your social media platforms (Facebook, Instagram, and Twitter).
---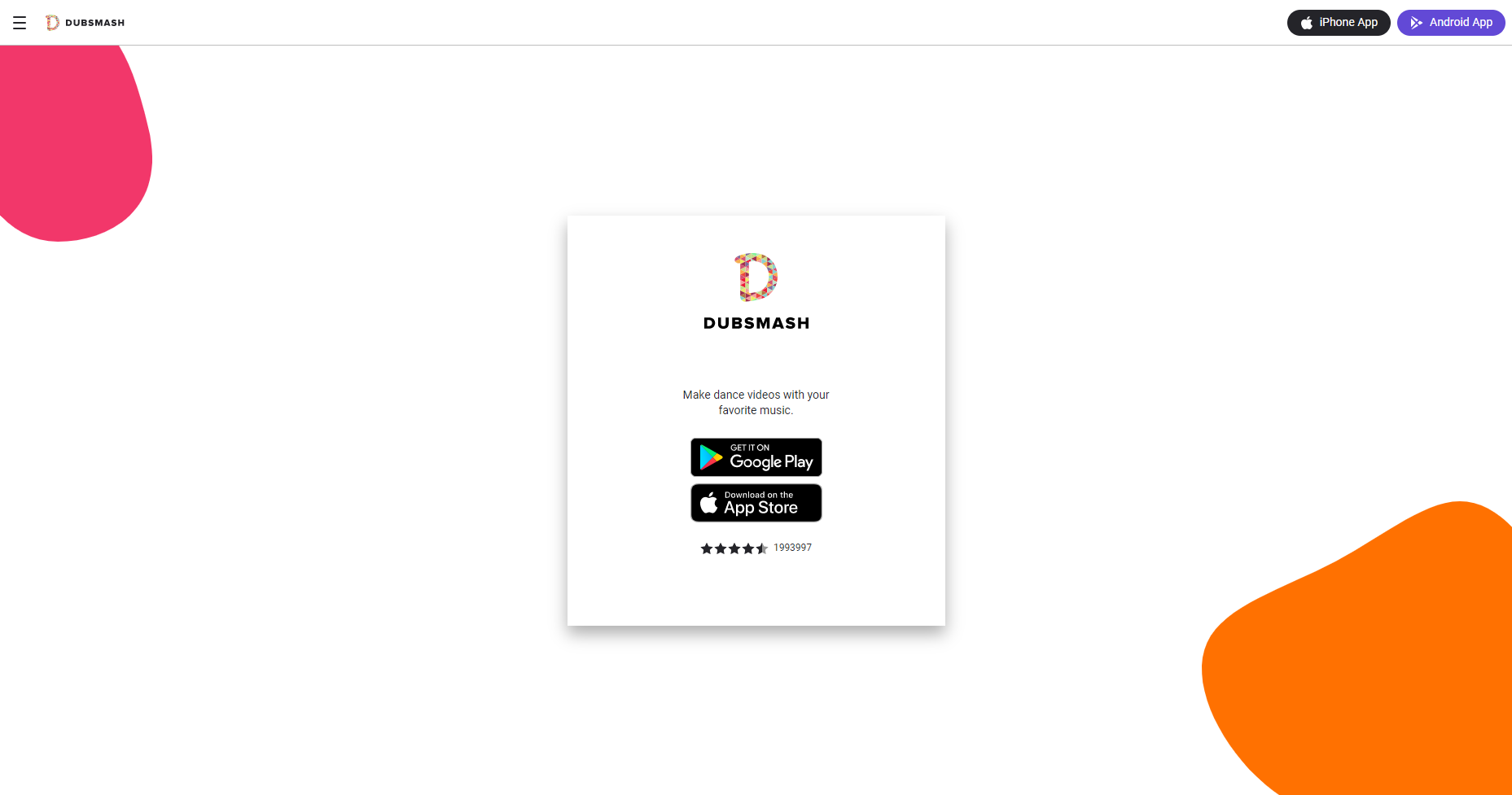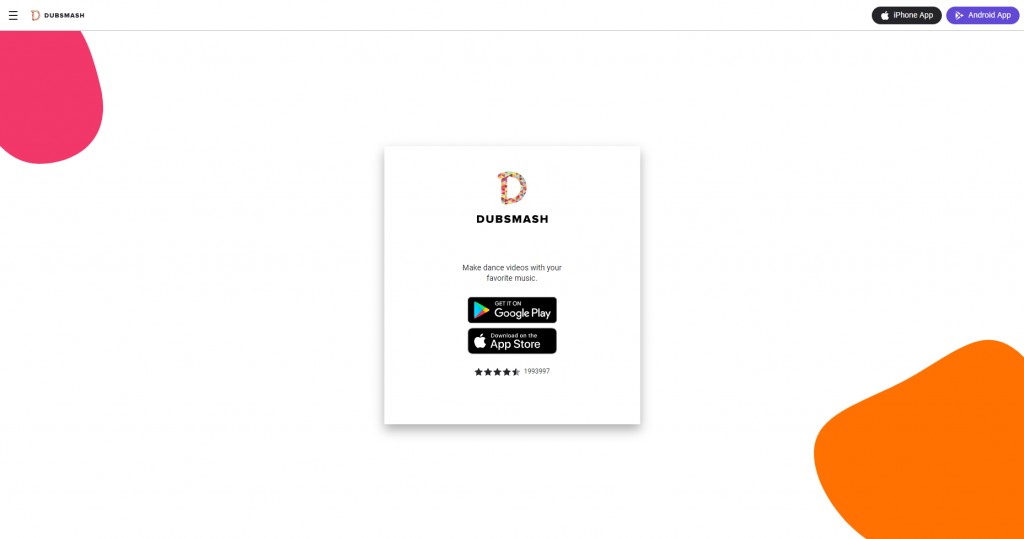 Compatibility: iOS, Android
Dubsmash lost a bit of its luster when Musical.ly launched, but the app music video app still has more than 100 million installs. As you can probably tell from the name, Dubsmash focuses on fun and engaging lip-sync videos. Like TikTok, Dubsmash has a large sound library that includes TV and movie quotes. You can also add stickers and text to your videos to make even better and more engaging music videos.
The app shows videos in categories similar to Snapchat and TikTok, with a news feed section where you follow channels you're interested in and a "friends" section if you want to watch videos from the people you follow. In addition to letting you post videos to your Dubsmash feed, you can easily save videos to your camera roll or share them on other social media networks.
---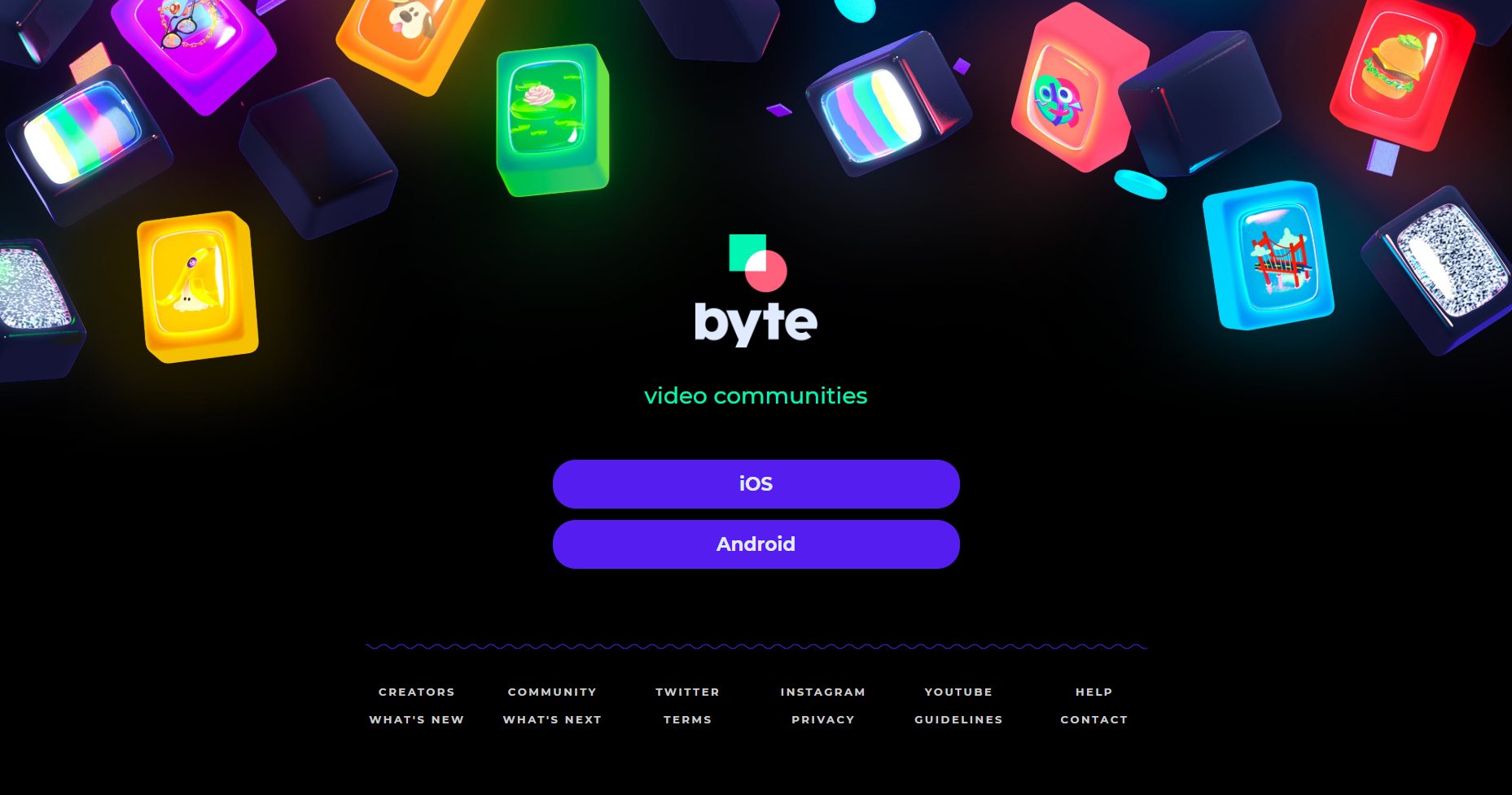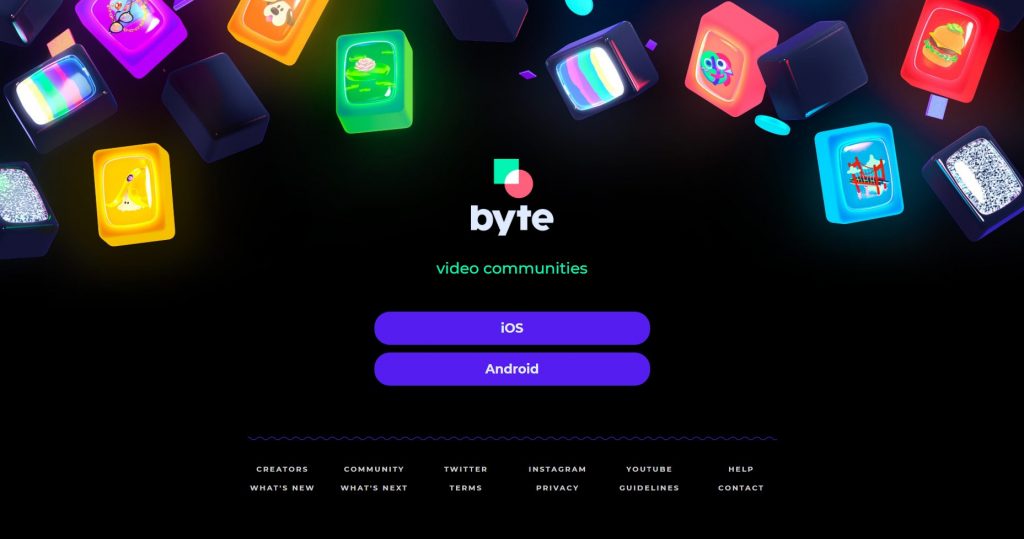 Compatibility: iOS, Android
If you're really missing Vine, meet Byte. It was built by the creator of Vine and lets users edit and share short, looping videos. You can also edit the videos you capture off the app or use Byte's camera to shoot 6-second videos. Byte gives you a content feed from folks you follow and a feed where you can find new content, like TikTok.
---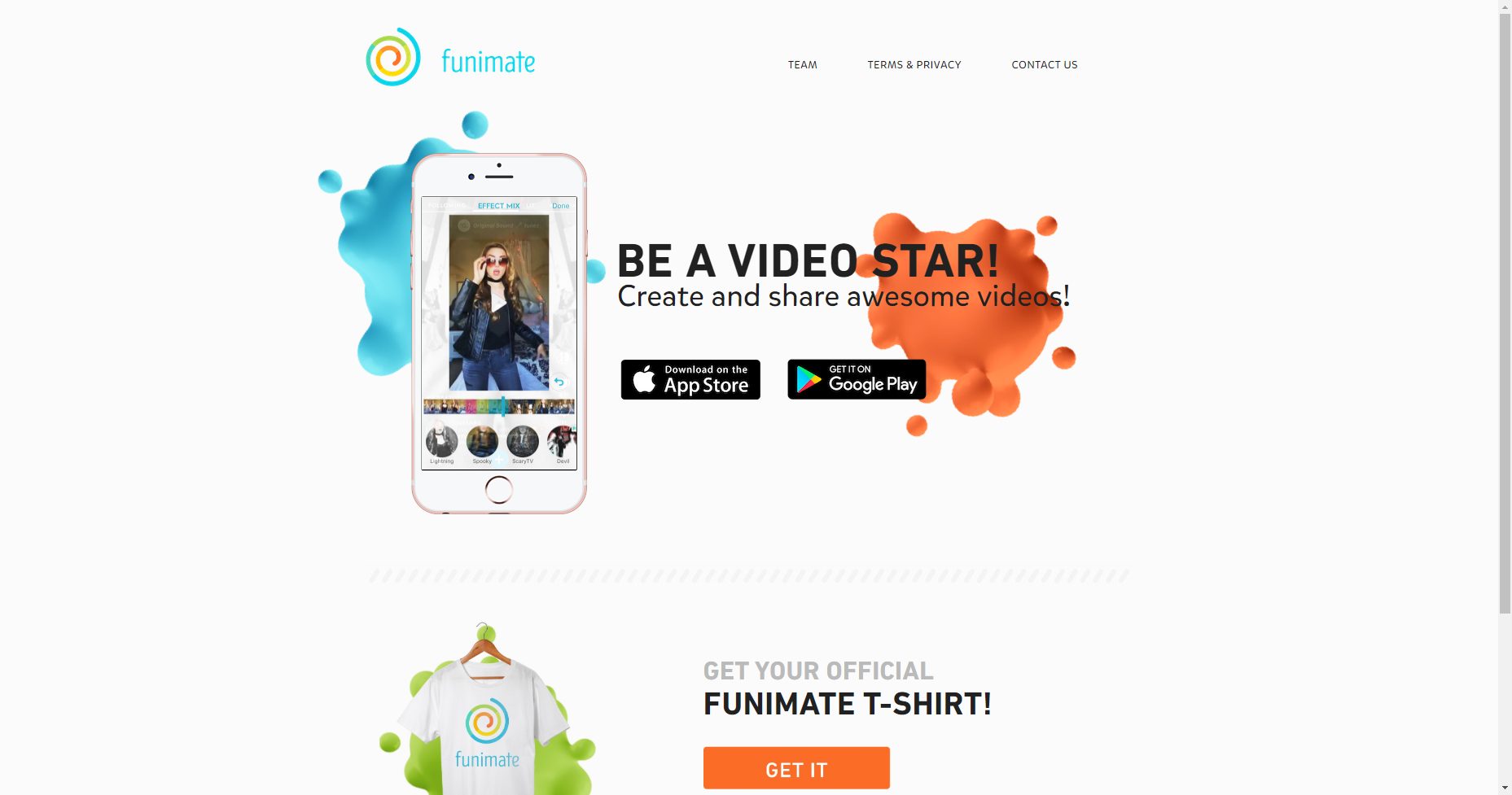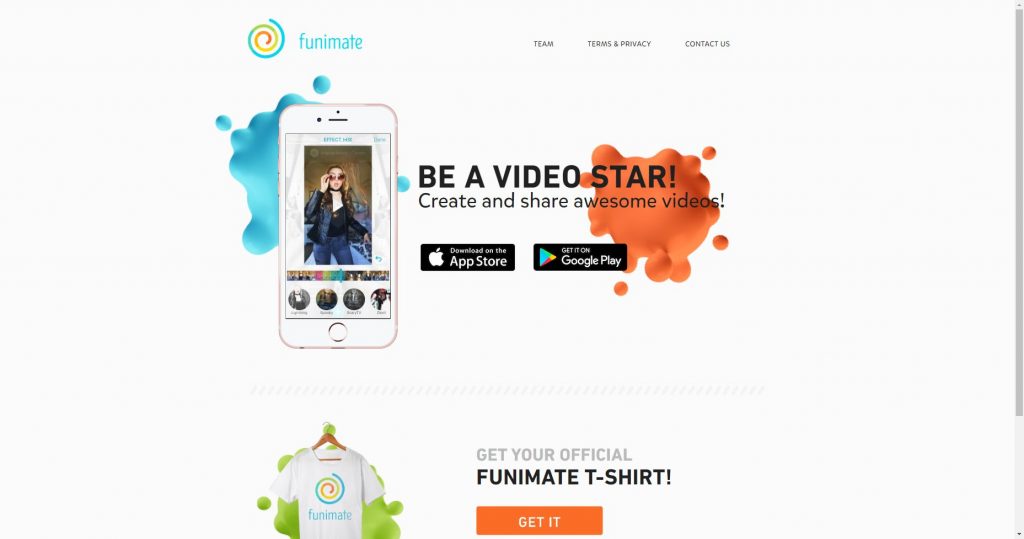 Compatibility: iOS, Android
Funimate is incredibly versatile. You can create video loops, easily add slow-motion effects, combine multiple videos into a compilation, and a lot more. Like TikTok, the app has a huge library of music and sounds you can use to create fun lip-syncing videos. There are more than 20 video effects at your disposal, and you can add text or stickers to your videos quickly. With Funimate, you can also collaborate with friends by picking a song and merging the videos into a single clip. It's not quite TikTok's Duet or React functionality but it's still pretty fun.
Funimate is a great alternative to TikTok, but if you want access to advanced features, you'll need to pay for them.
---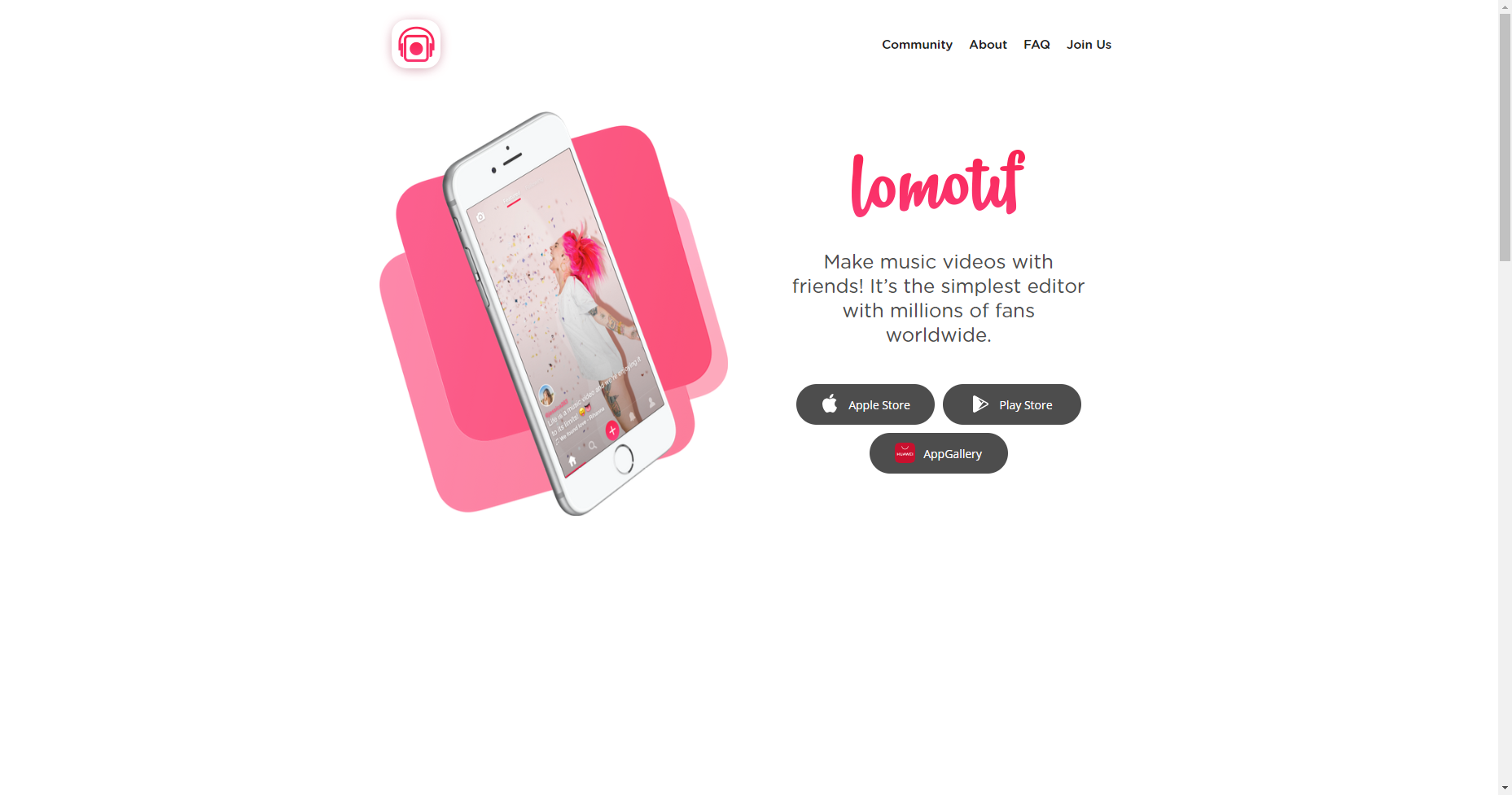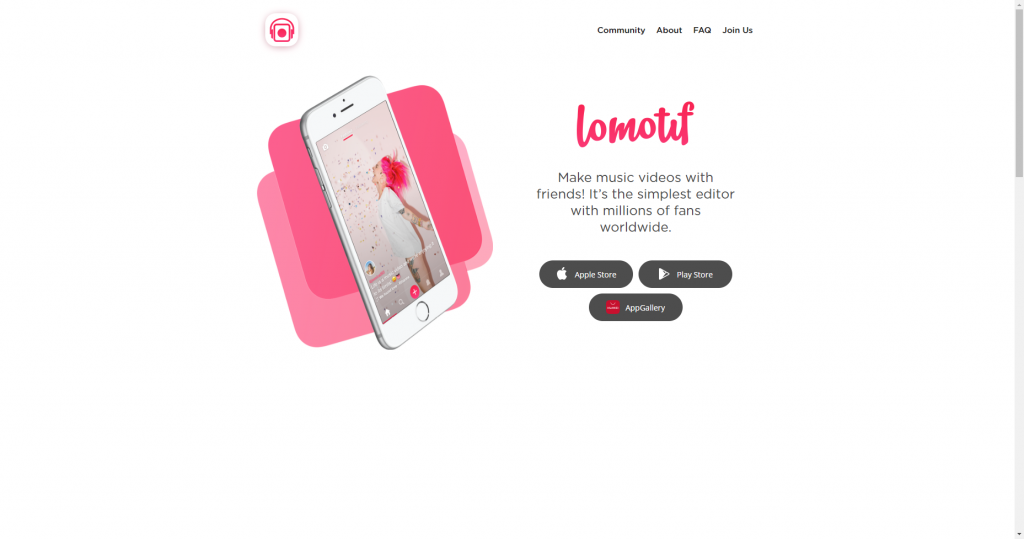 Compatibility: iOS, Android
Lomotif offers much of the same functionality as TikTok, letting you trim videos, edit in-app, add slow-motion, and more. It also comes with a large music and effect library, stickers, emojis, and beauty filters. You can collaborate with friends on the app to create videos, too.
Lomotif has Birthday and New Year features that help boost your profile during these occasions to increase your presence on the app.
---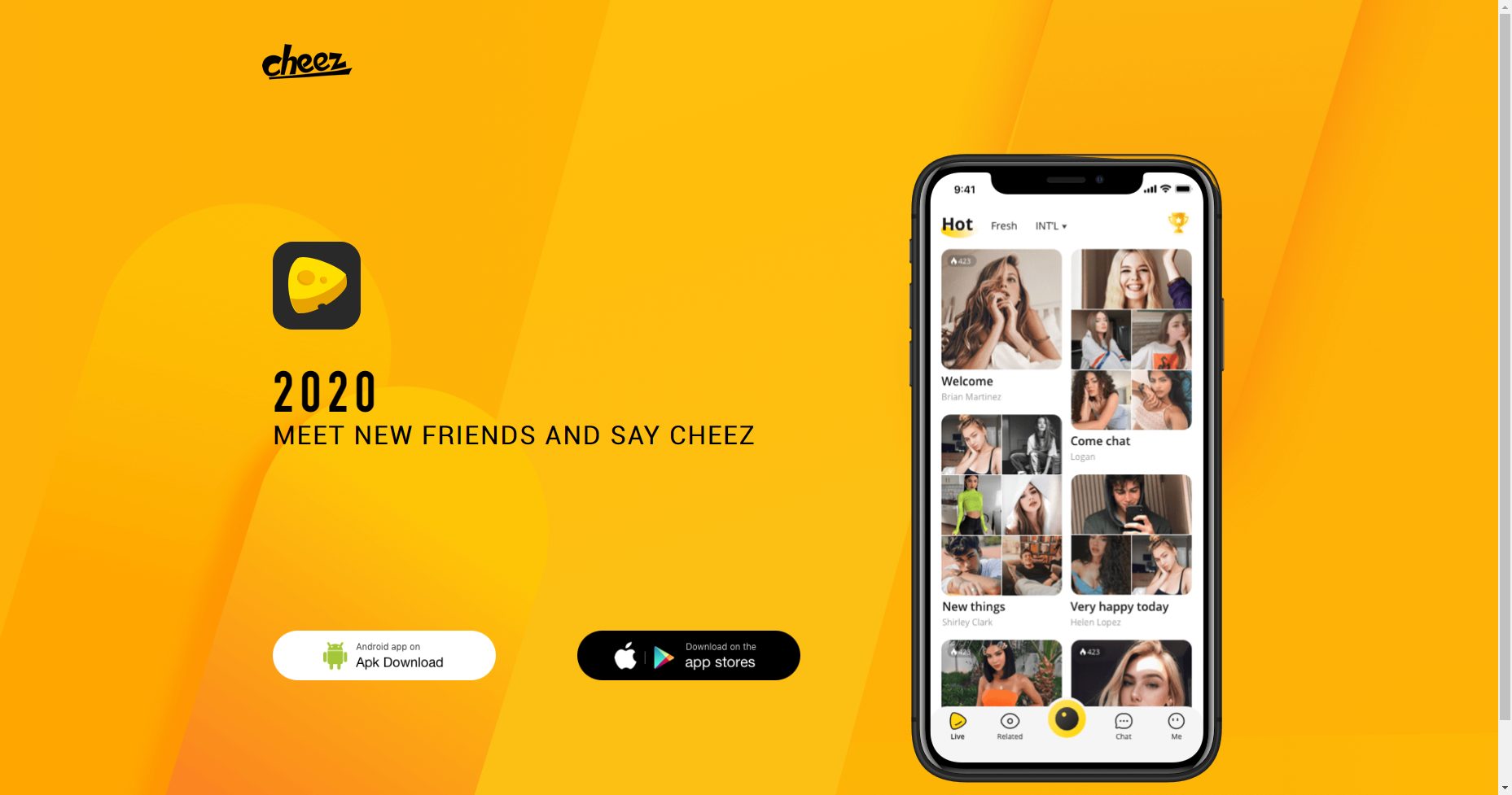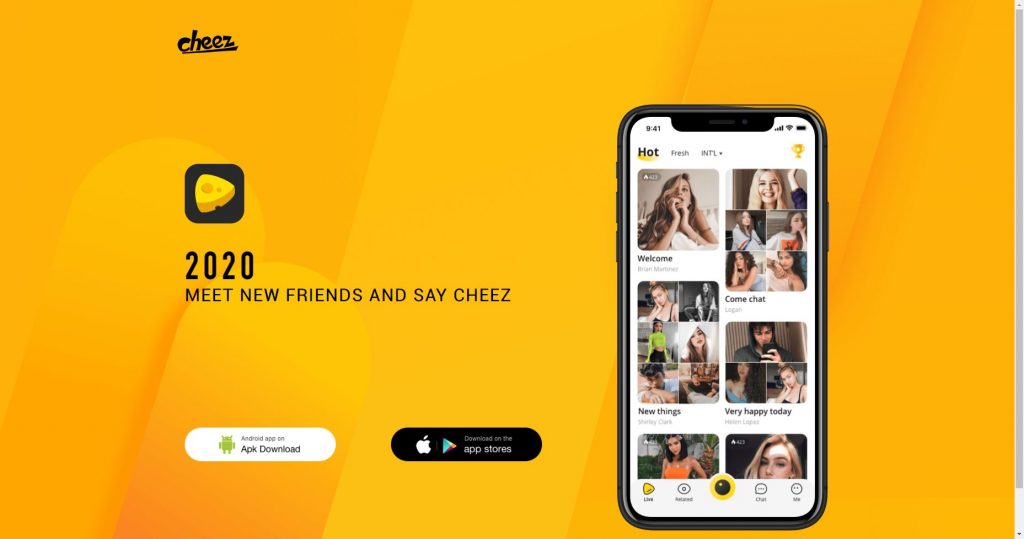 Compatibility: iOS, Android
Cheez is a popular platform for vlogging, fashion, and comedy. And, you can earn rewards when your videos get likes, shares, and comments… Or even by watching videos and leaving comments for other creators. The video editing tools have everything you need to trim videos, as well as add effects, stickers, and filters.
One of the things we like most about Cheez is that you can join challenges, battle other users, post topics, or even take part in DanceOff (the first mobile dancing game).
---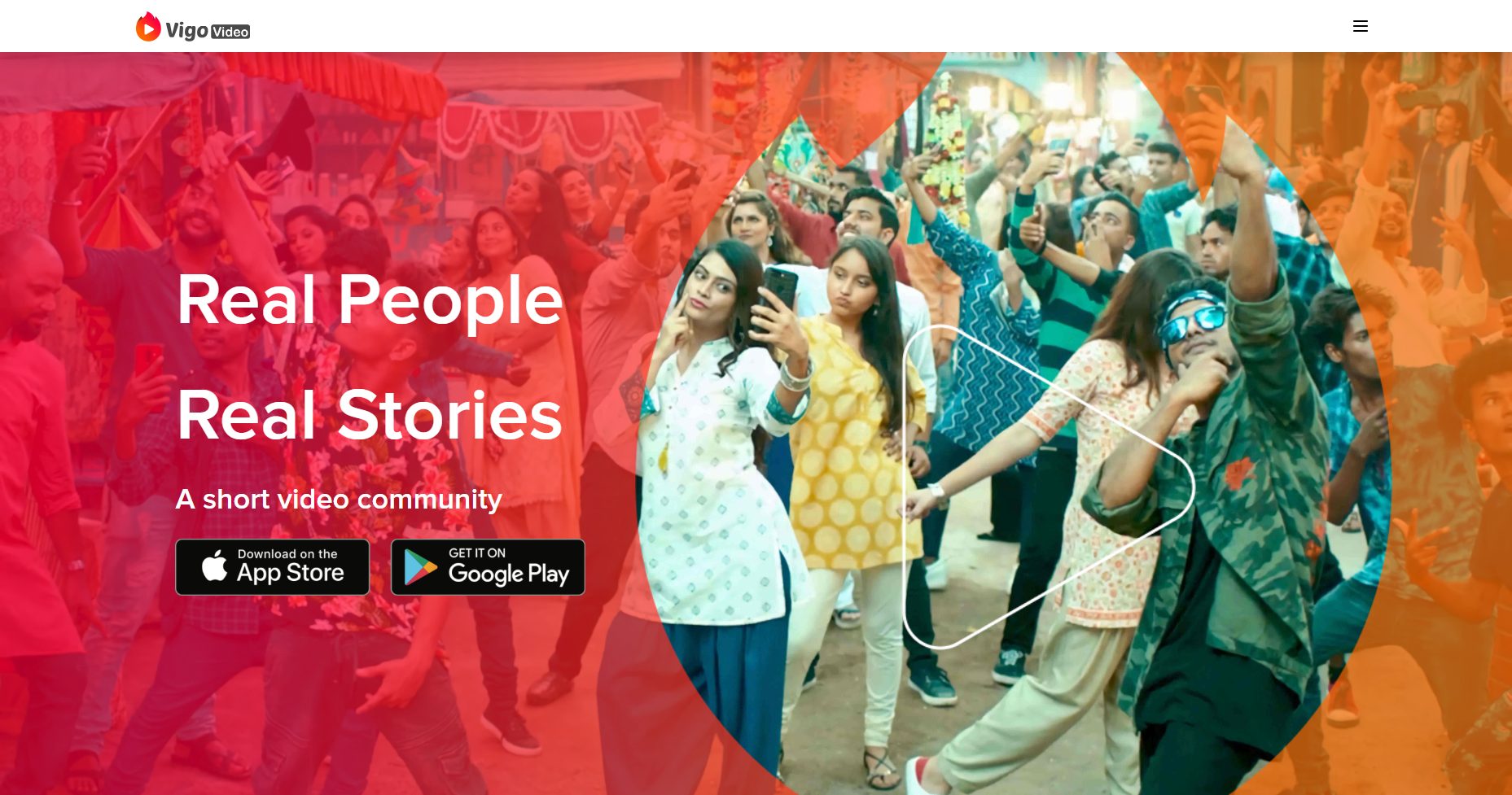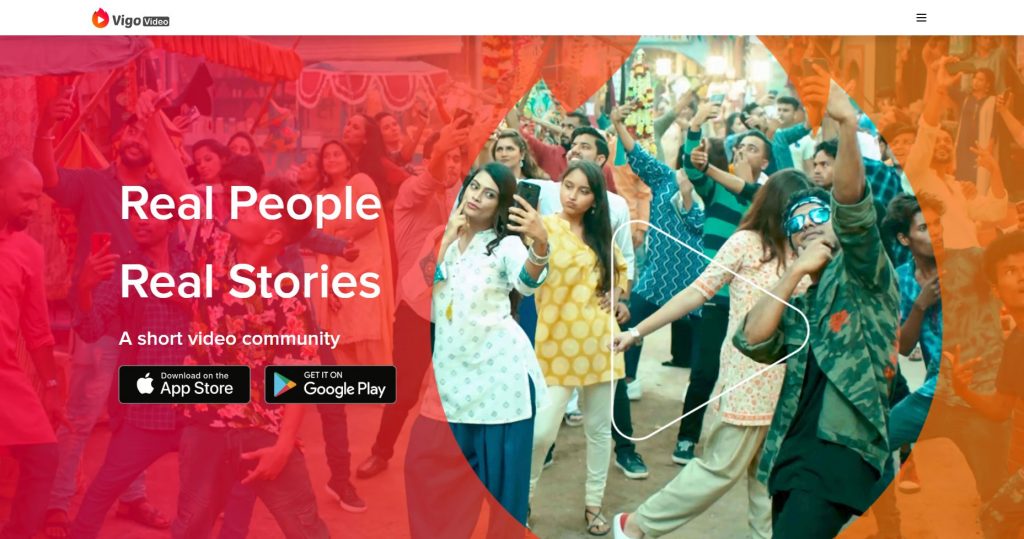 Compatibility: iOS, Android
Vigo Video is a mobile video editing app that shares many similarities with Vine and Snapchat. Users can share videos up to 15 seconds long, meaning they need to get to the point quickly if they want to show off their comedy, cooking, singing, dancing, or beauty skills. The app has tons of filters, including beauty filters you can use to remove blemishes, even out your skin tone, and more.
Similar to Cheez, you can earn rewards (in the form of actual, spendable money) when you get lots of likes, shares, and comments.
---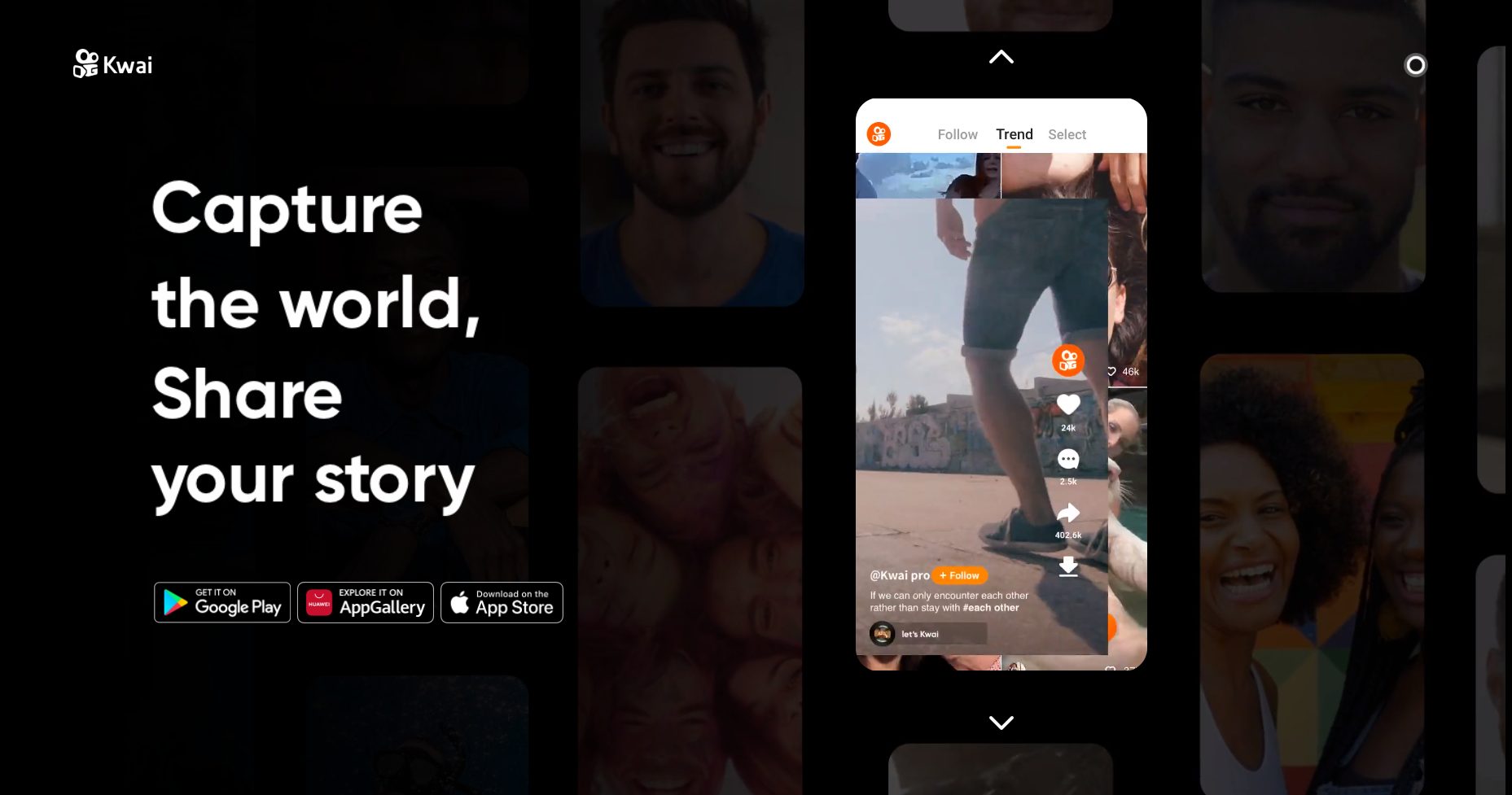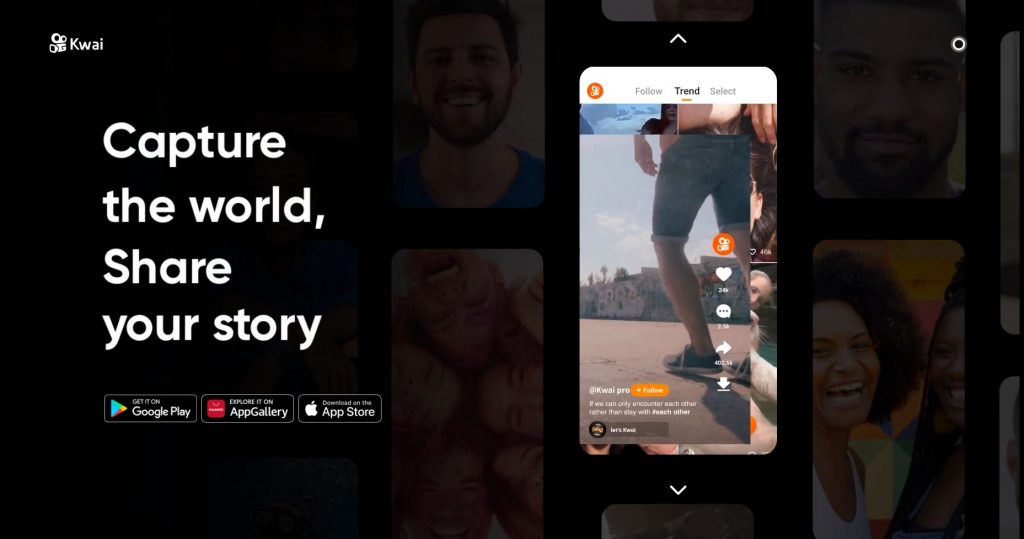 Compatibility: iOS, Android
KWAI is a social short-form video app that features content across several categories: lip-sync, blogging, beauty, comedy, prank, magic, and dance. KWAI is another app that rewards creators—the more followers you have, the better the rewards are!
To keep creators engaged on the app, KWAI regularly hosts contests and challenges that creators can participate in, making it easy to keep up on viral trends as they're happening. And, KWAI has a "stories" feature like Instagram and Snapchat where you can share stories for up to 48 hours.
---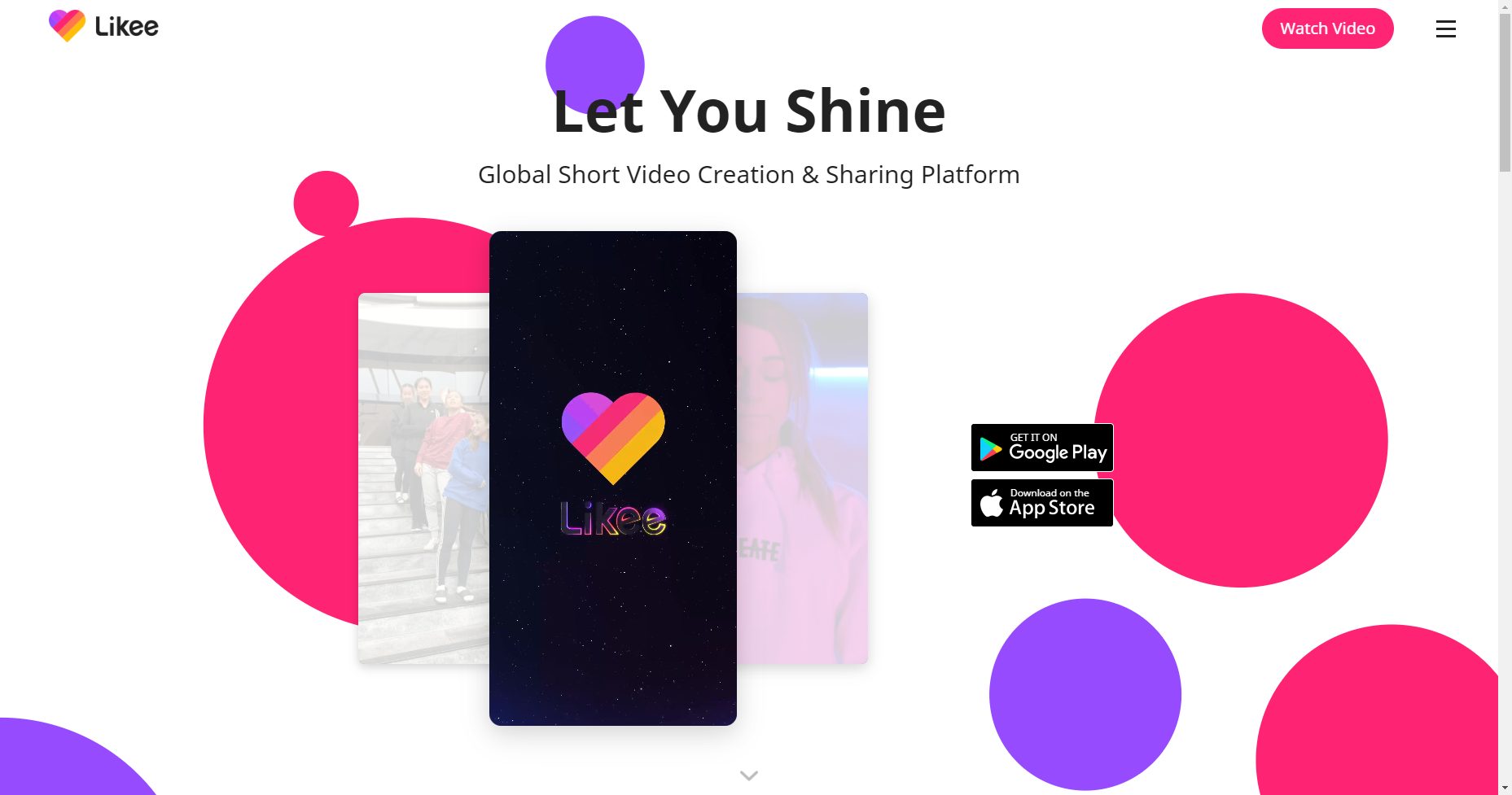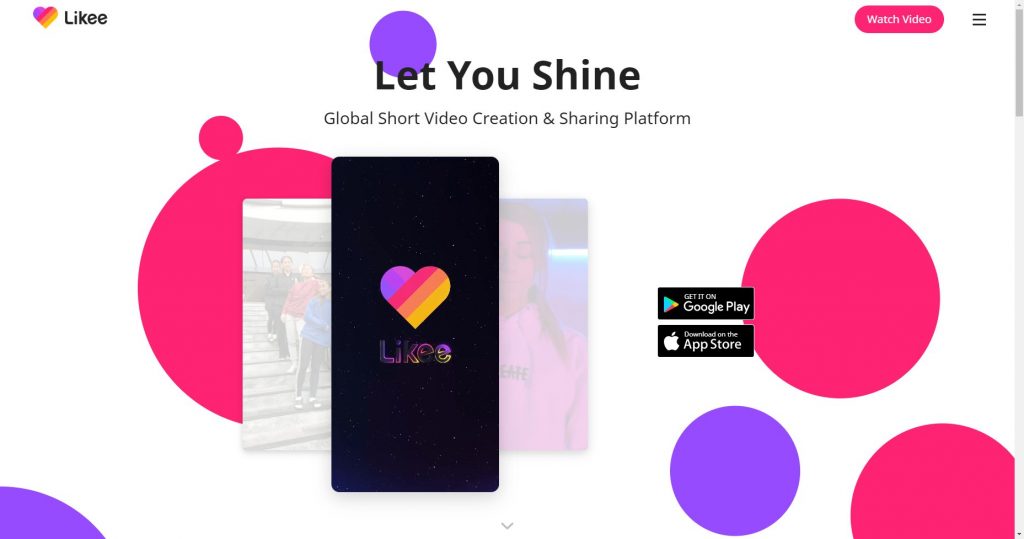 Compatibility: Android
Likee is a TikTok alternative for Andoird users. It includes a large library of sounds and music and even has a Music Magic filter that applies effects to videos depending on changes to the music volume or intonation. Along with those features, Likee has a vast filter collection and gives users the tools needed to speed up and slow down your footage, combine multiple videos into a single clip, and crop/trim videos.
Likee also has a pretty involved community where you can mingle with other creators and discover new videos. Best yet, Likee lets you share your videos on all of your social media accounts for maximum attention.
---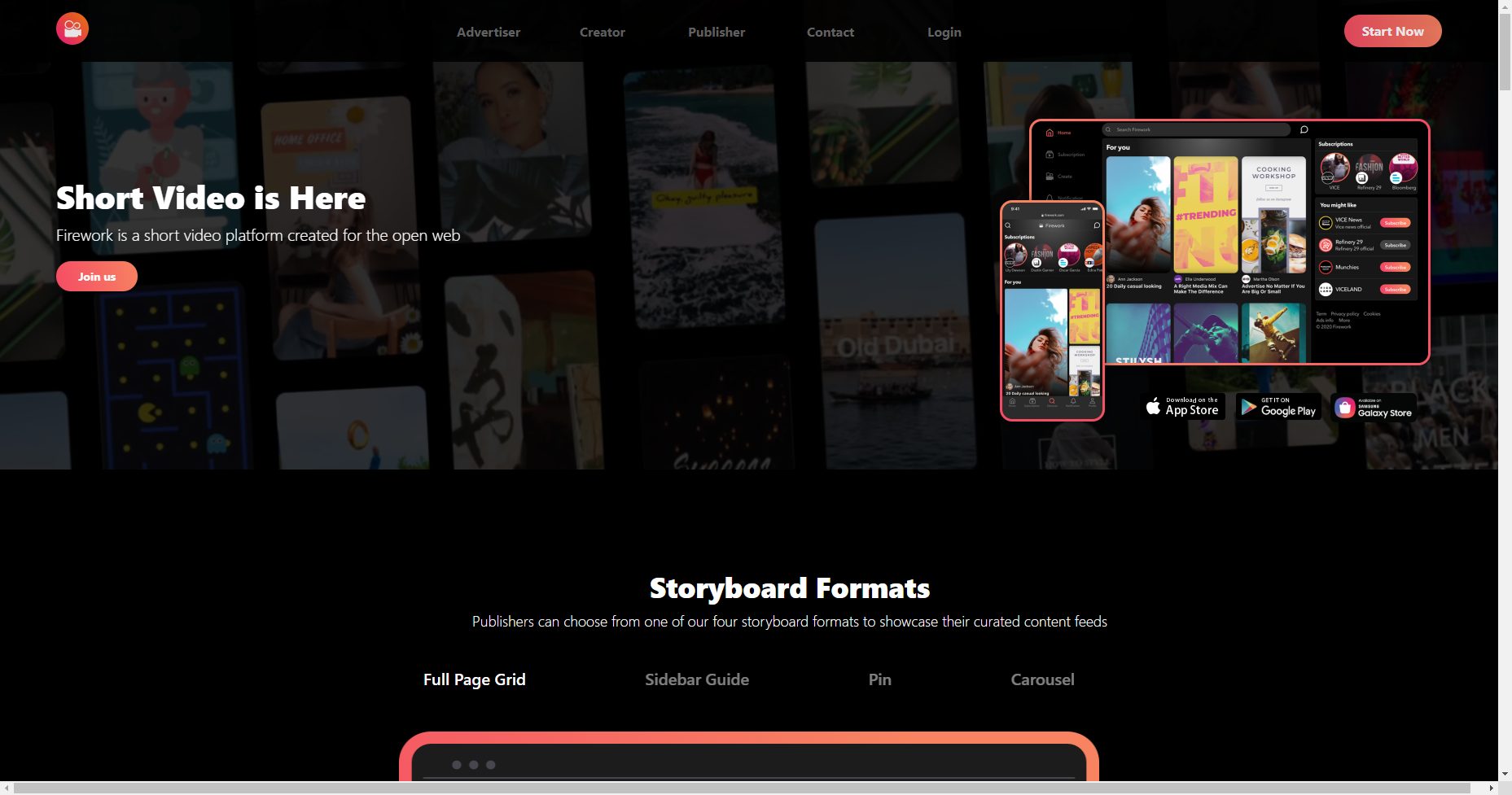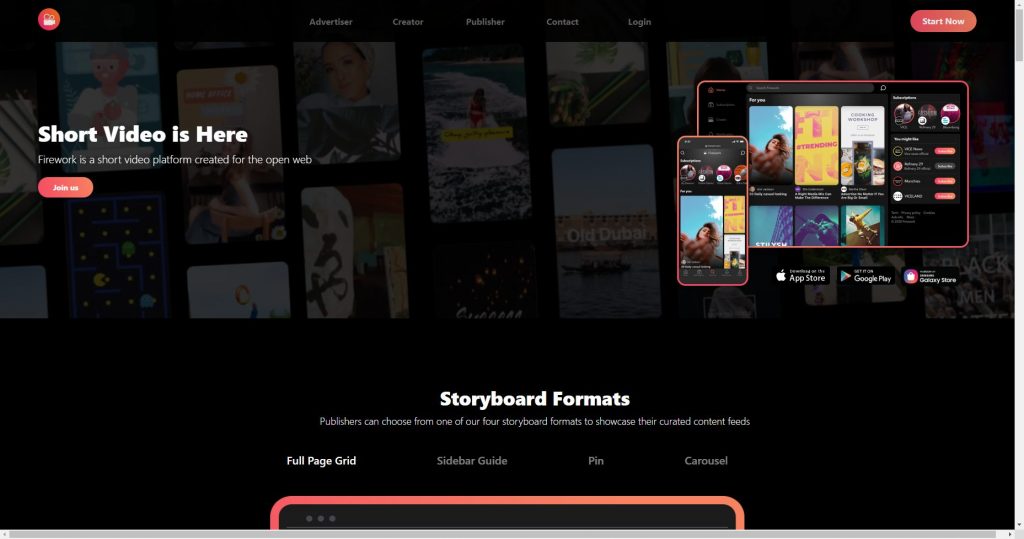 Compatibility: iOS, Android
Firework has similar functionality to TikTok, but there's more emphasis on creating high-quality videos rather than worrying about getting more followers. So, even if you don't have a large following, a great video can make you famous on the app. You'll see all the usual video editing tools here: trim, crop, add background music and edit your videos with a powerful in-app editing tool. And, don't worry, you can still find tons of lip-sync videos here.
Firework offers weekly video challenges with great rewards, so if you're following the latest viral trends and creating high-quality videos, you'll have the chance to win cash prizes. For all of you creators out there with special skills and unique talents, Firework is the place that's going to get you noticed.
---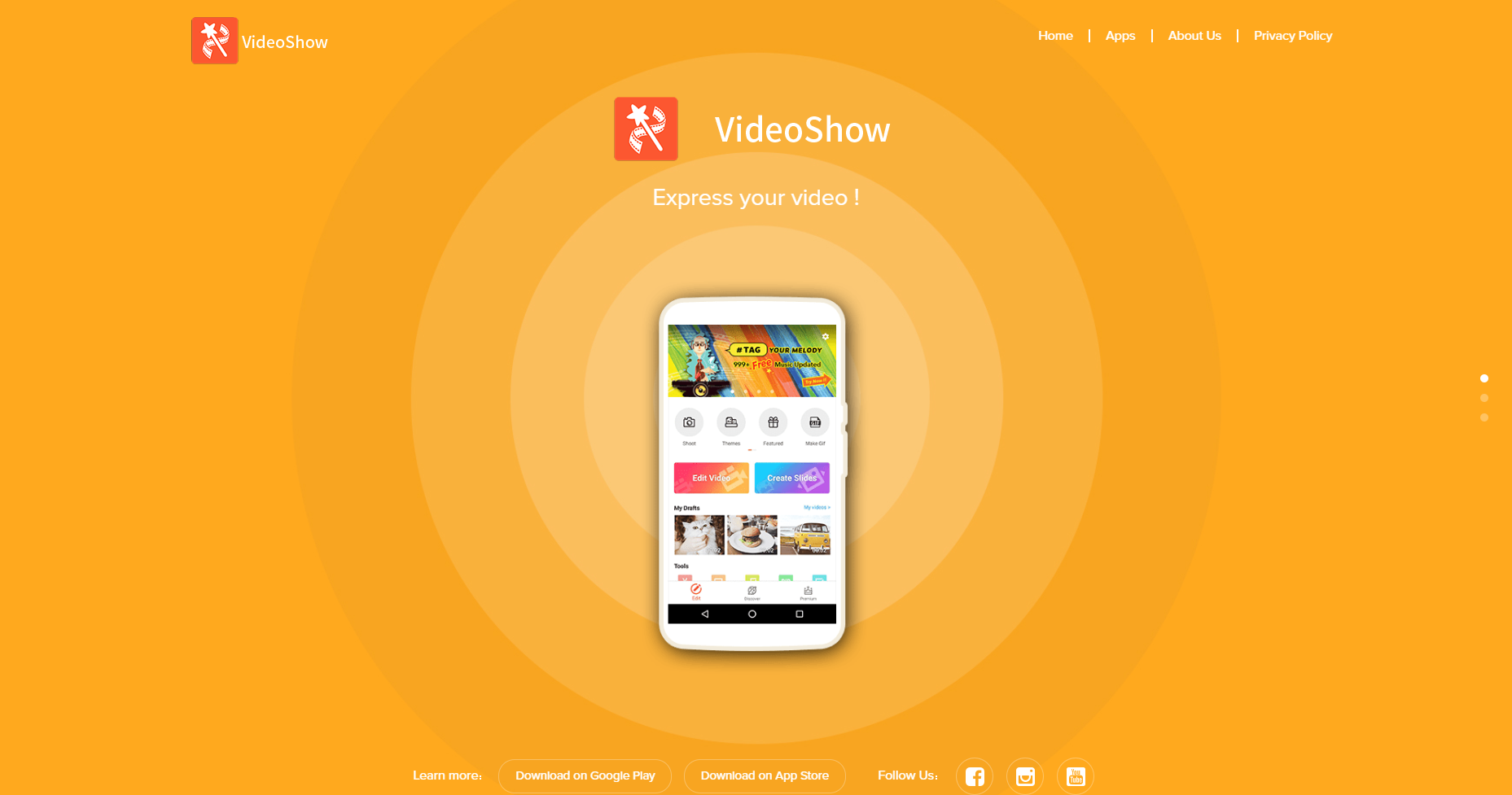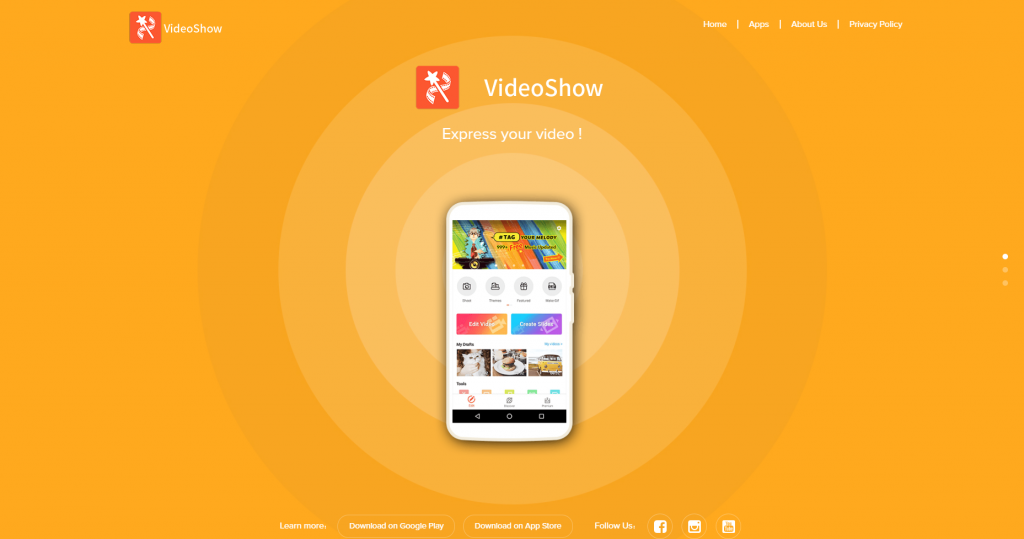 Compatibility: iOS, Android
VideoShow, sometimes called Music VideoShow, lets users record and edit videos up to one minute in length. It has tons of music options available in-app along with millions of videos from other creators to draw inspiration. While its feature set isn't as robust as TikTok and some of the other apps on this list, VideoShow is just about the easiest app to use. If you're looking for something a bit more low-key than TikTok, or you want to play around until you become a TikTok influencer, VideoShow deserves a long look.
---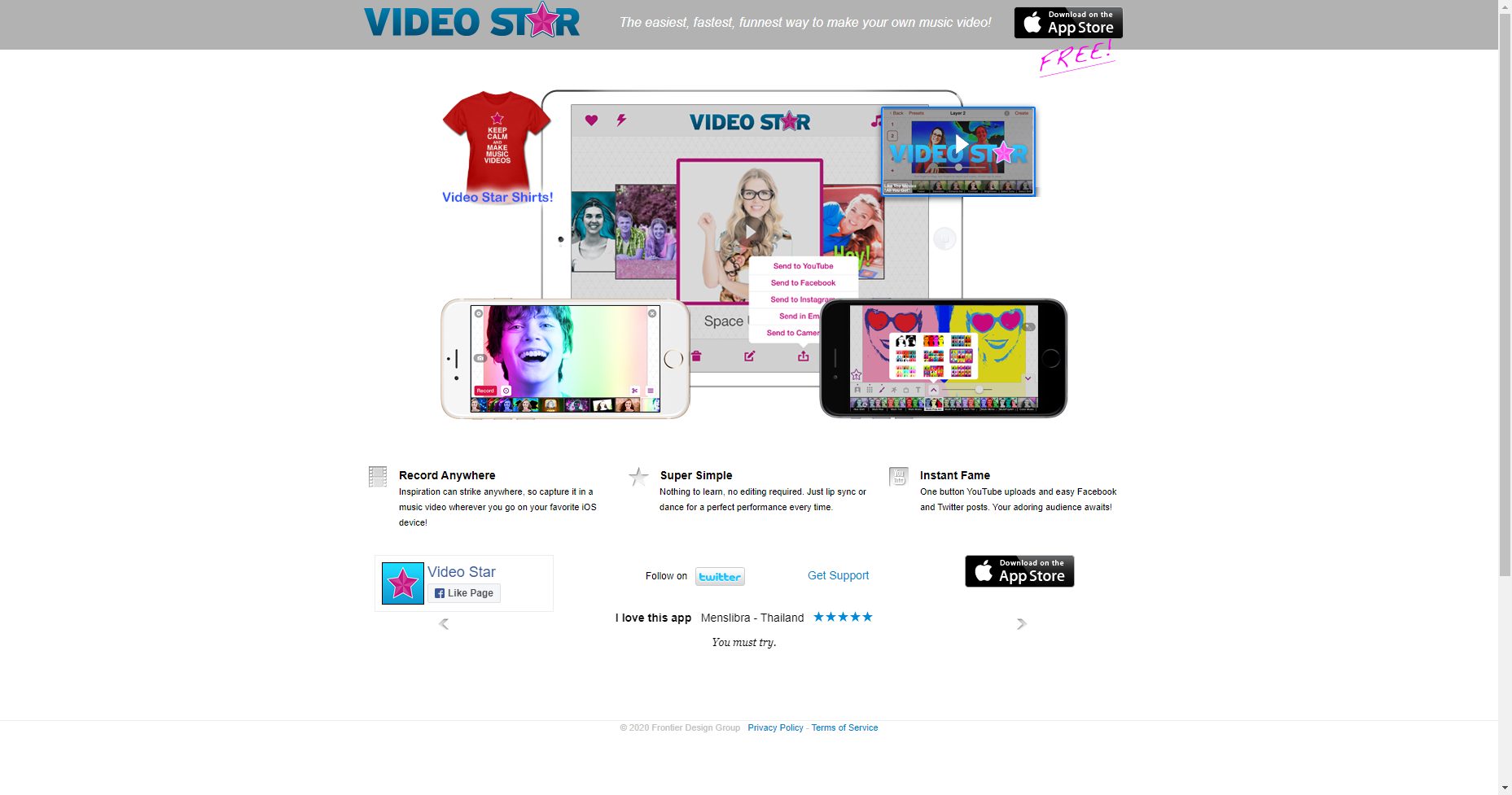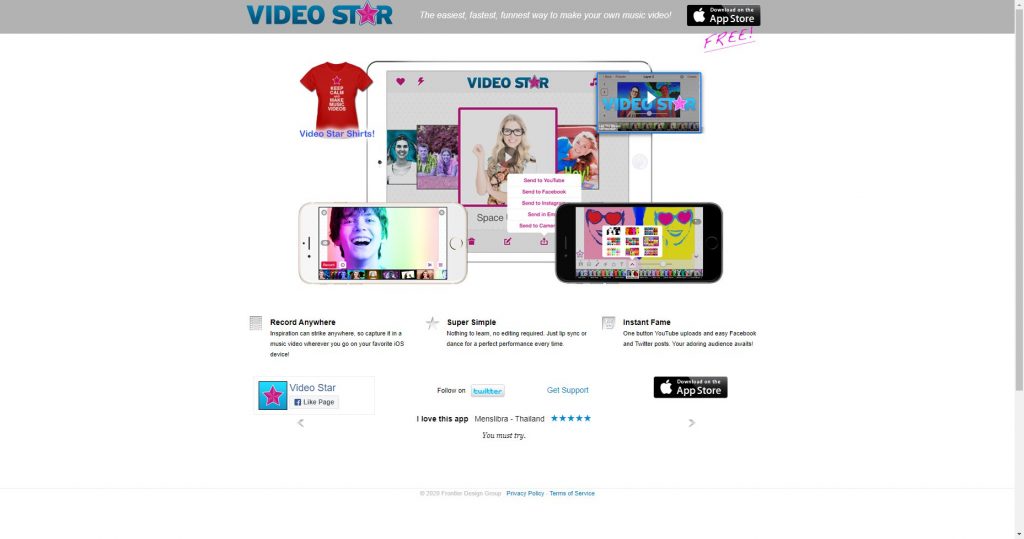 Compatibility: iOS, Android
Video Star lets you create fun and engaging music videos using its large library of popular songs. If straight-up music videos aren't your thing, you can add slow-motion effects, play the entire video in reverse, and add other cool effects. Video Star also has some of the effects that make TikTok so powerful, like green screen, cloning, and more.
The app gets great reviews from its users, but it's important to note that the app only allows users to create music videos; it doesn't support vlogging or other video formats.
---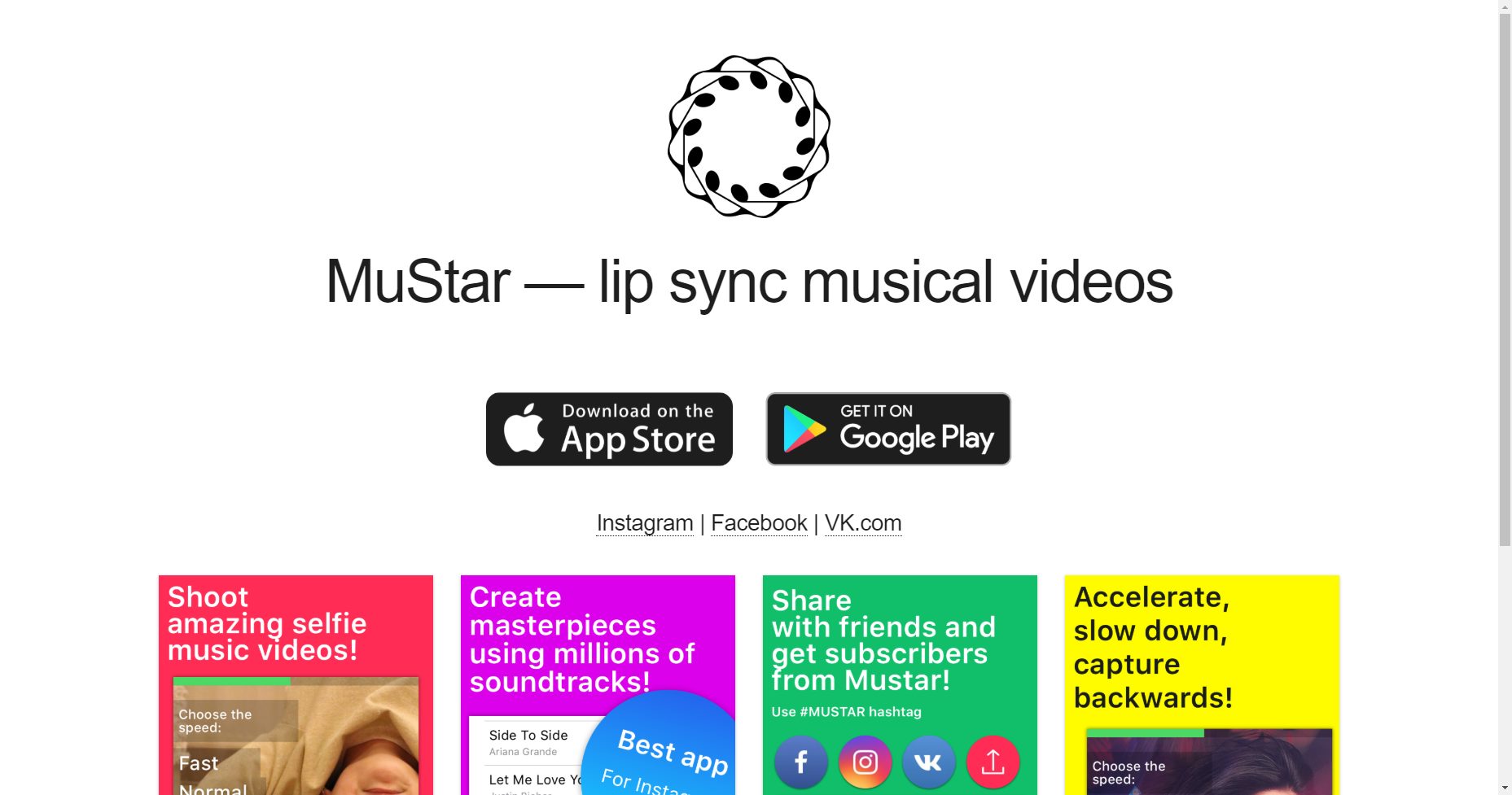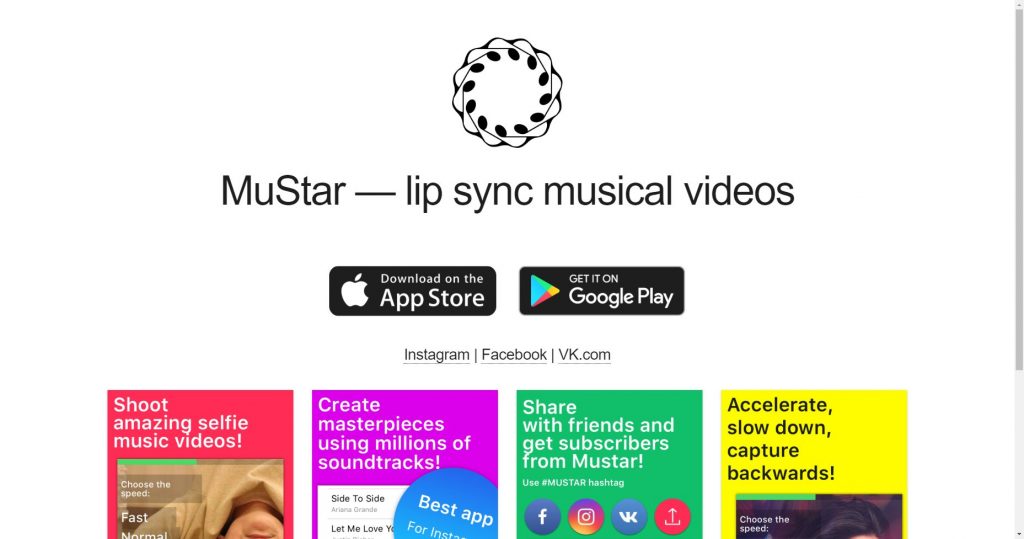 Compatibility: iOS, Android
Okay, yes, its website is ugly. But MuStar is a TikTok alternative worth taking a look at. MuStar has an even larger collection of songs than TikTok. The video effects are also pretty similar. Where the two differ is in the user interface (UI). MuStar offers a more intuitive user experience that makes it easier to find videos and use its features.
---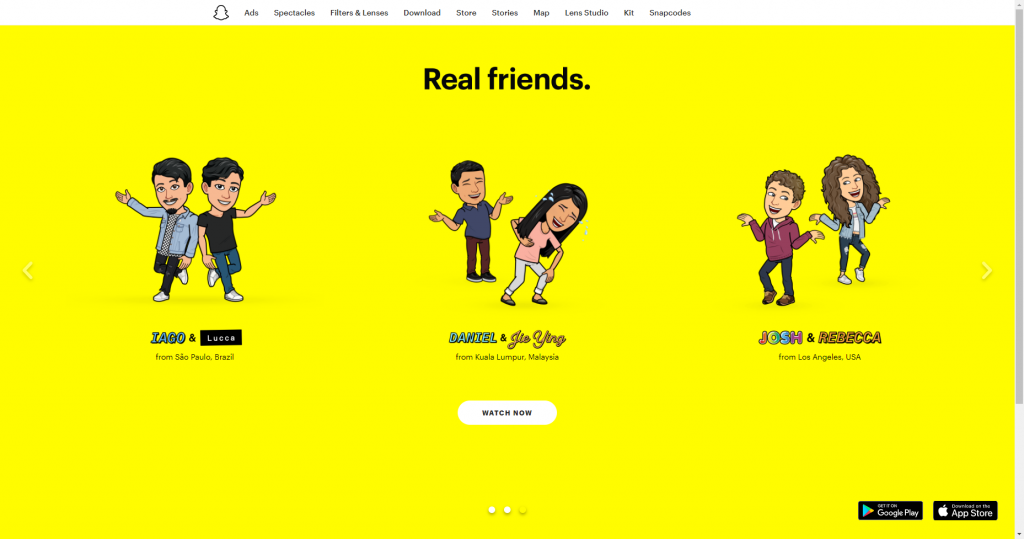 Compatibility: iOS, Android
Snapchat's been around for a while and, perhaps due to TikTok's own popularity, has gotten a bit of a boost over the past year or so. Snapchat users can create short-form videos of up to 60 seconds that disappear. The platform can also be used for direct messaging, photo sharing, and a lot more. While not a perfect TikTok alternative, Snapchat does have a lot to offer in terms of short-form video content and has 238 million daily active users, making it a strong social media platform with wide reach.
---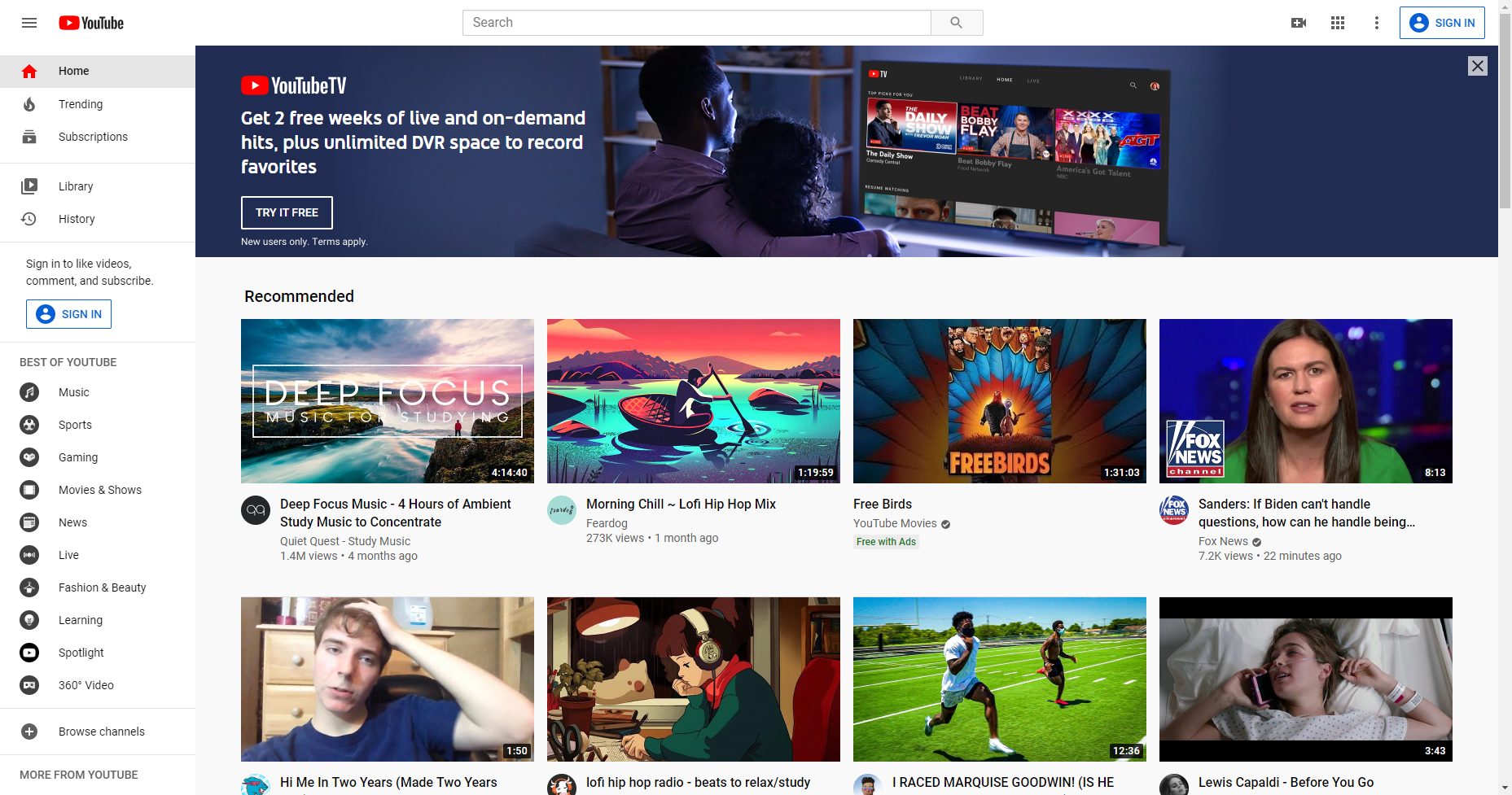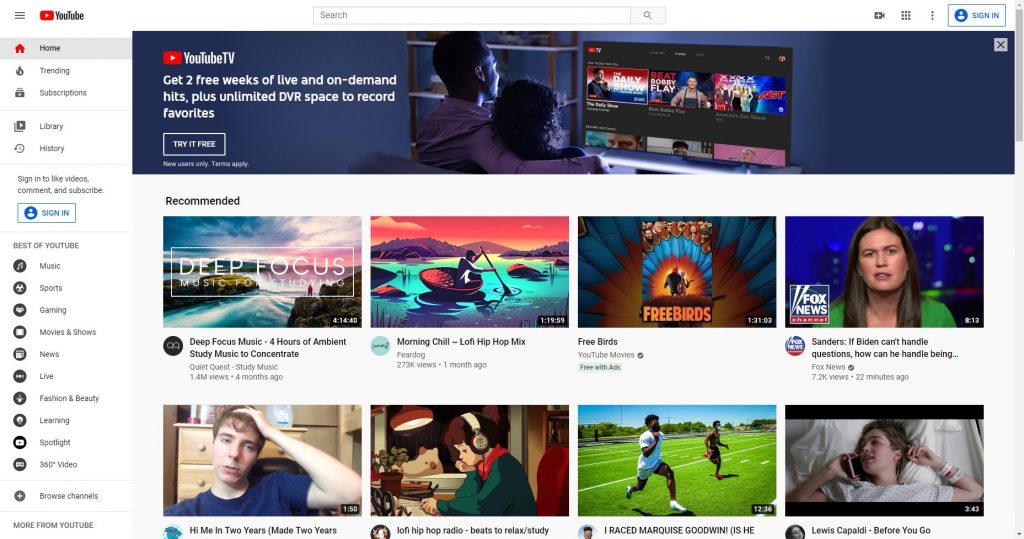 Compatibility: iOS, Android
YouTube isn't great for creators of short-form video content, but it awesome for consumers of that content. YouTube has tons of compilation videos with TikTok, Vine, Snapchat, and other compilations so viewers can check out the latest trends on those apps without even needing the app itself. Of course, creators aren't benefitting from these compilation videos off of their original platform and it completely negates the community aspect that so many creators and viewers love.
---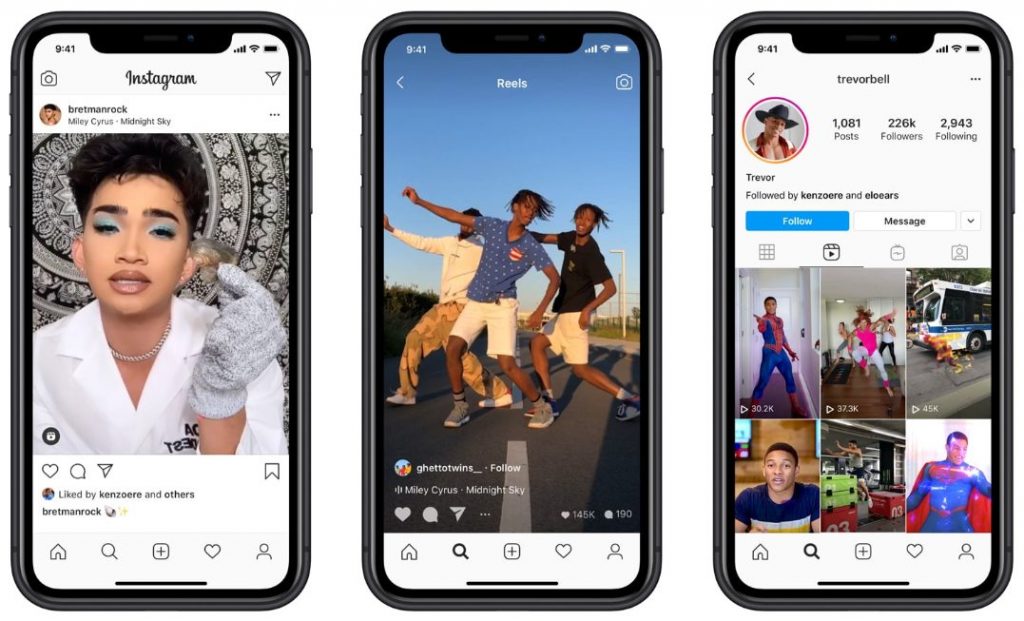 Compatibility: iOS, Android
Instagram Reels is the newest kid on the block and given the popularity of Instagram, is a strong TikTok alternative with enormous reach. Reels is available inside the Instagram app, which sort of makes it feel like just another Instagram feature and not as fun and community-driven as TikTok. However, Reels lets creators record and upload short-form videos of up to 15 seconds and offers editing tools in-app.
Reels is the best TikTok alternative for Instagram influencers who already have a following on the platform and don't want to (or were unable to) gain traction on TikTok.
It's important to note that, even without the addition of Reels, Instagram is a viable TikTok alternative. The platform lets users add short-form video content, post videos using hashtags to gain attention, add Instagram Stories, and go live on the platform, too. With the addition of Reels, you can share videos on your Instagram feed as usual, or make them available through the new Explore feature (if you have a public account).
---
TikTok Alternatives… Just in Case
Social media platforms can disappear in a moment. While TikTok seems safe, it's been in the news quite a bit since mid-2020 and has been banned by a couple of governments, most notably India where the app had more than 120 million users. Check out the TikTok alternatives on this list to find the app that works best for you, your brand, and your followers. You know, just in case.
But, let's be real, TikTok is the best at what it does. That's why it's enjoyed the exponential growth it has over the past couple of years. It has a large, engaged community and an algorithm that is just about psychic with its accuracy. If you're looking for the best platform for short-form video content, TikTok is where it's at.