If you're a busy social media marketer or Instagram influencer, you're probably looking for anything that can make your life easier. You've probably even considered Instagram automation to help you stay on top of your likes, comments, follows, DMs, and Stories. But with Instagram's guidelines, trying to automate your Instagram marketing can be tricky. You don't want to spam your followers or put time and energy into setting up Instagram automation that's not effective.
The good news is that there are effective ways to use Instagram automation without going against the platform's rules. In this article, you'll learn everything you need to know about Instagram automation and how to do it right.
---
Instagram Automation: Should You Try It (And How to Do It Right):
---
What Is

Instagram Automation

?
Instagram automation is the use of third-party software or tools to manage your Instagram account, carrying out tasks, and interacting with other users without you.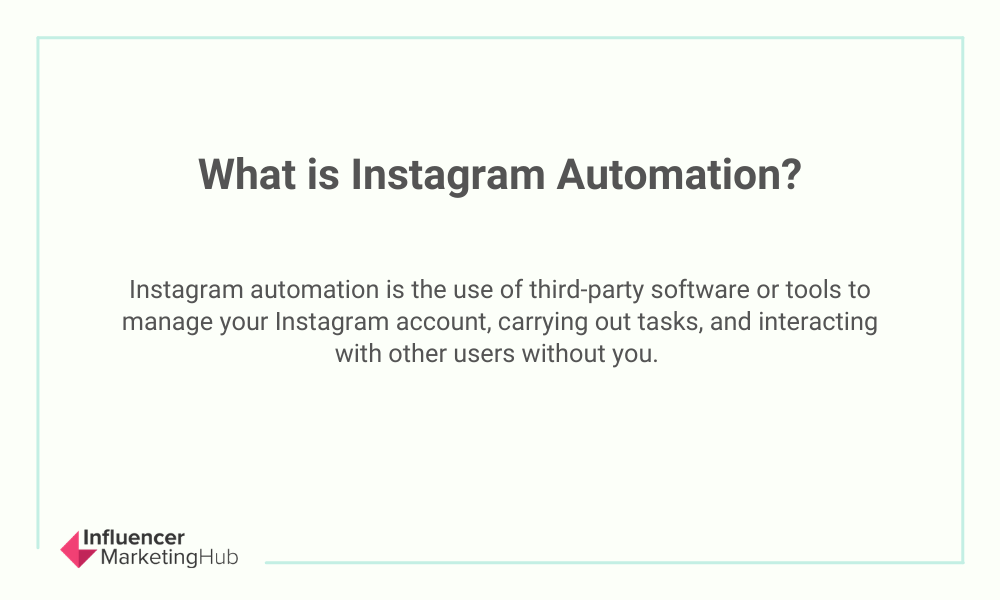 Tools for Instagram automation work in one of two ways. First, there are services that take control of your follower-facing interactions (automating your likes and comments). Other tools focus on publishing, reporting, and analytics.
Frontend Instagram Automation Tools
Most frontend automation tools can be considered bots, which probably brings up lots of bad feelings. Instagram bots can leave comments on other users' posts, or like them. While it can get spammy fast, it's important to understand that not all frontend Instagram automation tools are spammy. What's important is that you use tools that don't go against Instagram's rules against "inauthentic activity" and take steps to work within Instagram's best practices.
Backend Instagram Automation Tools
Backend tools are those you can use to automate your posts, find the right hashtags to extend your post's reach, and more. As you'll see in the next section, there are several aspects to Instagram marketing that you can automate without upsetting the platform.
---
What Can You Automate on Instagram?
Here are eight Instagram tasks you can automate, but remember: just because you can do something, doesn't necessarily mean you should. We'll get deeper into how to go about Instagram automation the right way in the next section. Here, we just want to go through a high-level view of the tasks associated with Instagram marketing and automation.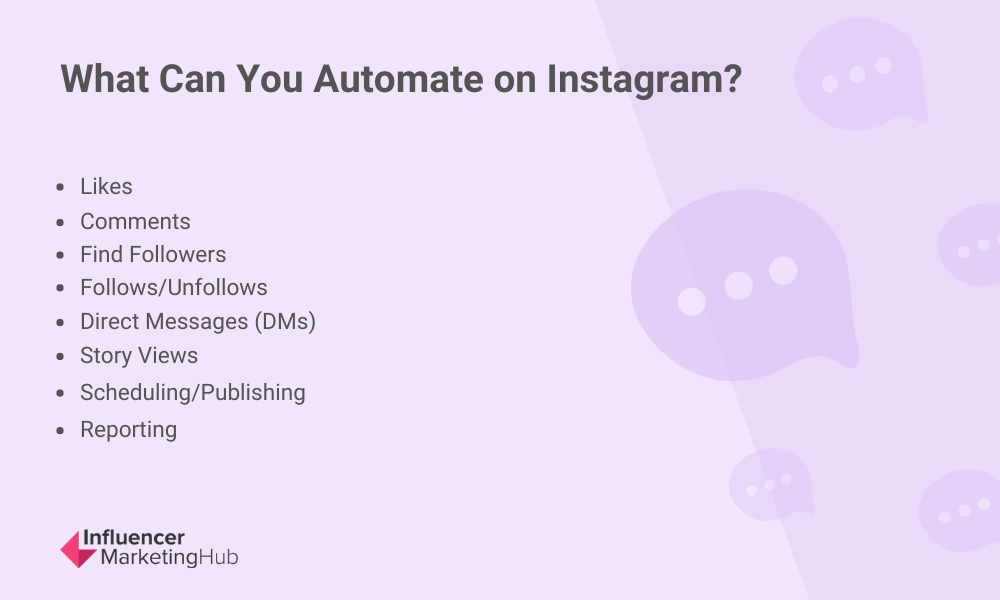 Likes
When done correctly, likes are one of the safest tasks to automate on Instagram. Automating likes will get your account in front of more followers, but it's a low-effort interaction that isn't likely to get you increased traffic to your Instagram account.
Comments
Is automating comments ever a good idea? We're going to say "no" to this one. When you automate comments, you're opening yourself up for a lot of inappropriate comments or comments left on content of people you don't know. Instagram has processes in place to block auto-comments.
Instead, keep a list of saved replies to the comments you get all the time and use those comments when you need to. This way, you don't need to write them out manually every time someone interacts with your account.
Find Followers
Finding followers is one of the most proactive uses of Instagram automation. Some automation tools offer an analysis of hashtags and accounts that can help you find accounts that match your target audience without having to dig through that data yourself.
Follows/Unfollows
Automating follows makes sense on a base level, right. When you follow more people, you're more likely to get more followers. However, when you follow tons of people but only have a handful of people following you, your account looks really spammy.
Direct Messages (DMs)
Automated messages are super spammy. We're going to talk a little bit more about them later. For now, we'll just say that, if you're sending messages on Instagram, you should take the time to personalize them.
Story Views
Story views are another low-effort interaction (similar to likes) that don't really do much either way. The idea behind automating Instagram Story views is that you'll get some engagement on your account, but actually engaging with your target audience is going to get you a lot further.
Scheduling/Publishing
Scheduling and publishing are tasks we can fully get behind automating—if you're automating content within a single social media platform. Scheduling your Instagram posts based on when your target audience is most active on the platform is a great way to improve your content's chances. But, if you're cross-posting content, you'll want to take the time to customize that content for whatever platforms you're planning to post to.
Reporting
Reporting and analytics are more great tasks to automate. Instead of manually tracking and logging your data, use an Instagram analytics tool to pull the data for you.
---
Instagram Automation: How to Do It Right
There are plenty of things that Instagram doesn't want users to do when it comes to automation on the platform. Here are some of the "dos and don'ts" according to Instagram's Platform Policy for app developers and Community Guidelines:
Don't use like, share, comment, or follower exchange programs

Customize your comments to each person and situation; don't spam other users with inappropriate comments

Don't use artificial means to boost likes, followers, or shares

Don't post repetitive comments or content

Don't repeatedly contact people for commercial purposes without consent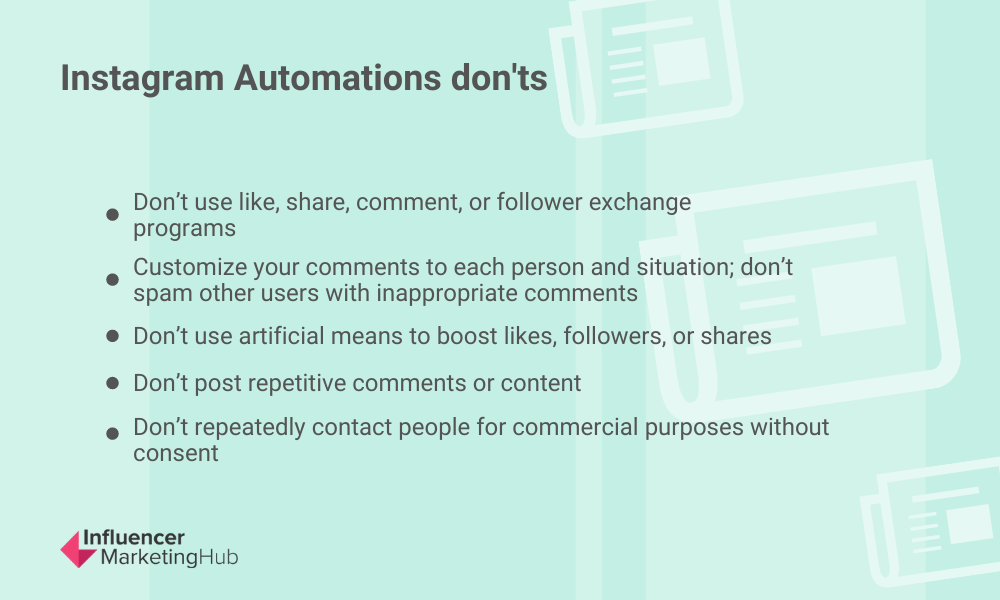 As you can tell, Instagram takes user experience very seriously and doesn't want users to engage in behavior that detracts from the sense of community on the platform. But now that we've covered a lot of what Instagram doesn't want you to do, you might be wondering how you can use Instagram automation on the platform without getting in trouble.
In this section, we're going to take a closer look at how you can use Instagram automation safely. We're going to share what you can do to make managing your Instagram marketing easier as well as get into a bit more detail about those "don'ts" that Instagram watches out for.
Let's get started.
---
Schedule Instagram Content
Scheduling your Instagram content is a great automation that can save time. Plus, you can make sure that you're hitting the best time to publish on Instagram. You can create several Instagram posts at a single time and then schedule those posts to publish over time.
---
Use Social Listening
Instead of "liking" random Instagram content, use social listening to find posts that are relevant to your industry and niche. You can do this by searching for relevant Instagram hashtags, but the best option is to use a social listening tool that can help you track all sorts of helpful information you can use to improve your Instagram marketing.
---
Use Search to Build Community
Building a following on Instagram isn't really something you can automate. However, you can use a tool like Hootsuite to help you find Instagram communities you should be engaging with or Instagram influencers to follow and begin building a relationship with.
---
Reply to Messages and Comments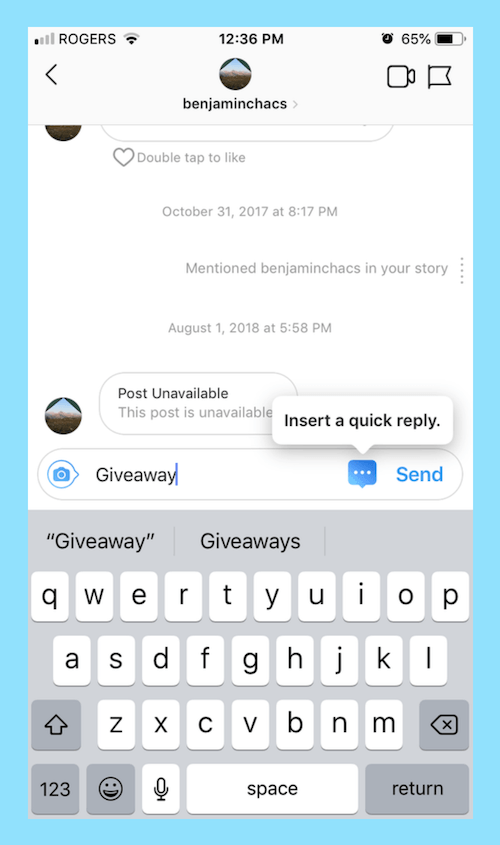 Getting other Instagram users and influencers to engage with you on the platform is a great first step. After that initial outreach, though, you need to find ways to keep those conversations going and nurture those budding relationships. With an Instagram business or creator account, you can use the Primary and General tabs in your Instagram direct message inbox. Separating messages in this way can help you ensure that you aren't missing important messages from potential partners.
---
Create a Content Library
A content library is a powerful tool that helps you make sure you have tons of content ready to go so you're never at a loss for what to post. The content library is a collection of images, videos, and messages that can be posted with just a few clicks.
---
Don't Autopost Content From Other Platforms
How many times have you seen an interesting video on LinkedIn only to try to click it and be taken off-platform because the video wasn't created for LinkedIn and wasn't posted there originally?
It's a pain.
Instead, customize your posts for each social media platform. It'll look a lot more professional and your followers will love you for it. And, social media platforms don't like sending people off-platform, so you may find that your posts are easier to find.
---
Don't Automate Likes and Follows
Instagram looks for automated likes, follows, and comments and removes this "inauthentic activity." They use machine learning tools (AI) to identify accounts that use automated activity like this. It violates Instagram's Terms of Use and Community Guidelines and you might find yourself tossed off the platform for engaging in this behavior.
This includes buying followers. It's not allowed on the platform and if your legitimate followers find out that you're buying followers, they might decide that you're not the trustworthy brand they thought you were. Buying followers is a great way to get your account overrun with bots and ghost accounts that add no value to your Instagram presence. They'll never engage with your content or buy your products.
---
Don't Send Automated Messages
Do you enjoy getting automated messages on Instagram? Probably not. So, why do you think your target audience would want to get them? Automated messages are the worst. If you're going to send a message, don't automate it. Put thought into it and make a real connection. Your business will benefit from it. It says a lot that Instagram doesn't even put messages from people you don't follow in your main inbox but instead shows you an ignorable notification that you have a message: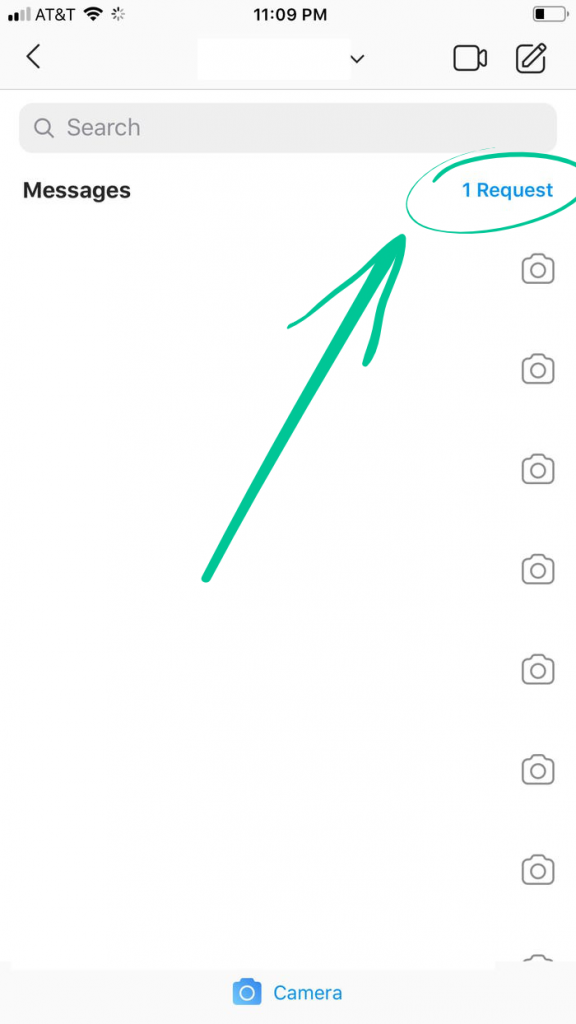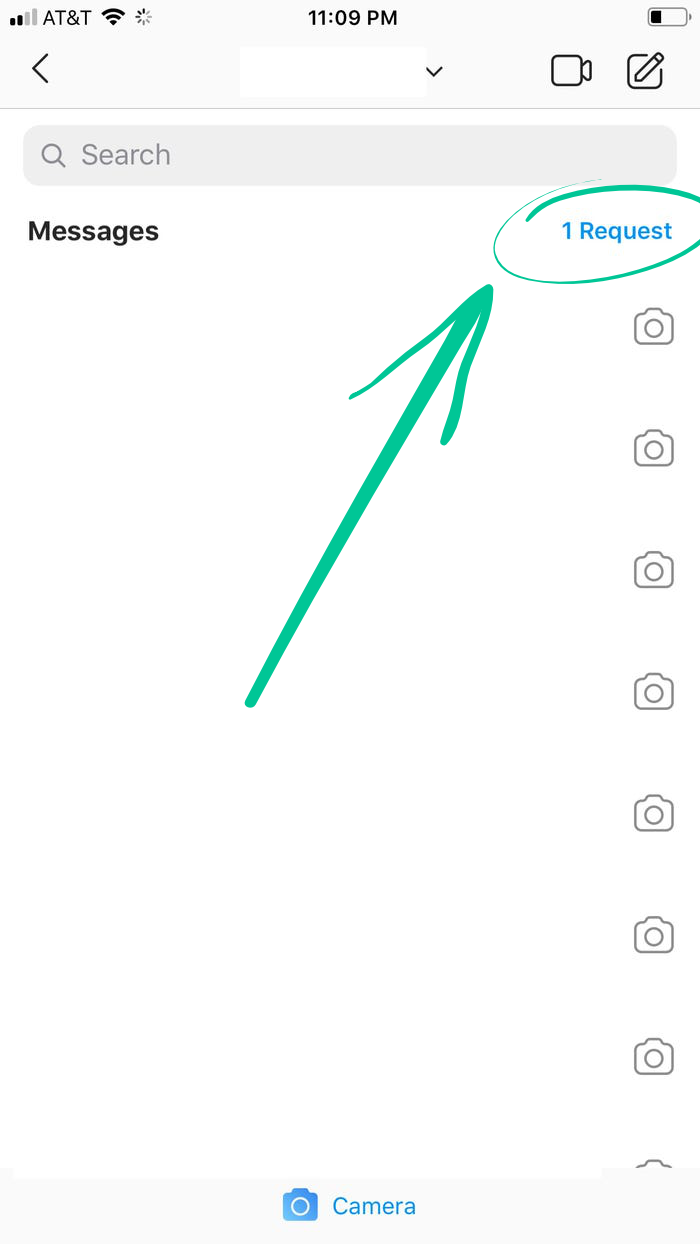 ---
Don't Regram Without Permission
When you're a regular user, regramming is pretty much second nature. But when you're a brand on Instagram, you can't just regram without permission. While it seems nice to shout-out your Instagram followers who create content about your brand, it's their content. Don't just "at" them and continue on your way.
Send a message to the user whose content you want to share and ask for permission. Getting permission protects your brand from legal troubles and can also go a long way towards further endearing that user to your brand.
Content created specifically for an Instagram hashtag campaign you're running can be a bit more relaxed. If you've created a hashtag and asked your followers to use that hashtag to share content about your brand, that's user-generated content you've already gotten approval to use (implicit consent by using the hashtag specified).
However, if you're planning to repurpose user-generated content for a different campaign, do yourself a favor and get permission.
---
Instagram Automation Tools
Instagram automation tools make life a lot easier. Plus, many of the high-quality automation tools are built to take Instagram's rules and best practices into consideration. We recommend finding an Instagram automation tool that can help you schedule your posts and analyze engagement so you can better meet the needs of your followers.
Here are the top three Instagram automation tools to check out.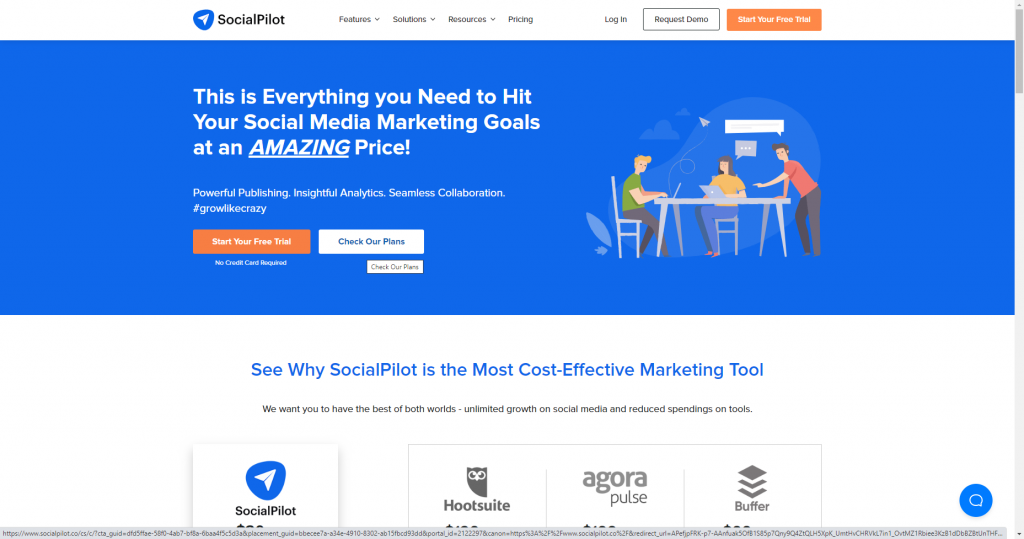 SocialPilot is a tool that can handle all of your social media efforts and is a great option for Instagram automation. You can connect and manage more than 100 profiles, review your entire team's work in a single place, and get access to reporting and analysis tools to help you understand your social media ROI.
SocialPilot allows you to schedule up to 500 posts using its bulk scheduling tool, so you always have quality content ready to go. And, it even helps you discover and curate content that your followers will love.
If you use multiple social media platforms, you can use SocialPilot to manage all of them instead of moving back and forth between tools for each platform. Since most brands maintain a social media presence on several different platforms at once, SocialPilot can help you manage that process easier.
---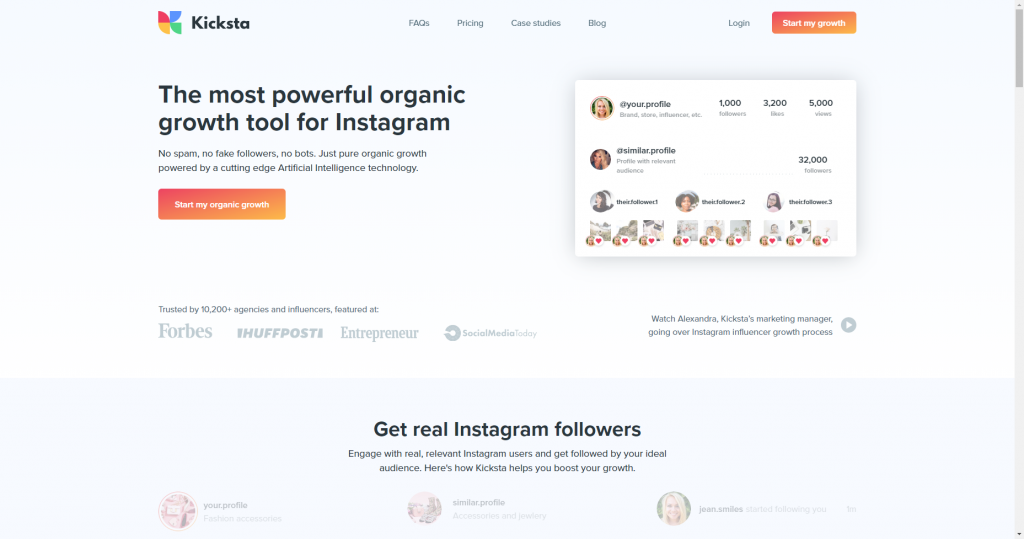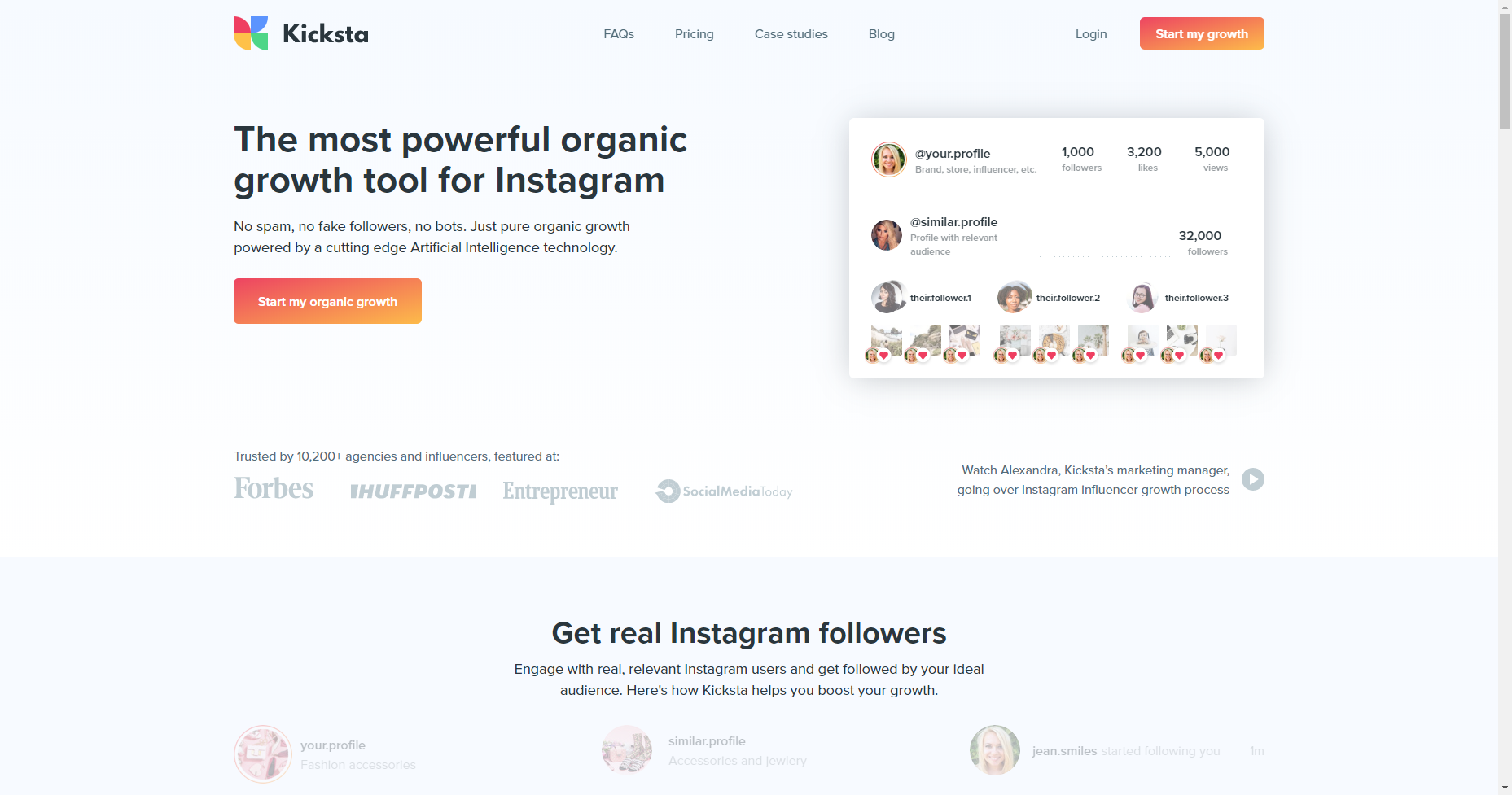 Kicksta is all about using bleeding-edge AI technology to create meaningful and authentic connections and engagement with your followers. With this Instagram automation tool, you can customize your dashboard to meet your needs. You can also create a list of competitors, Instagram influencers, and brands with audiences similar to yours that you want to target.
While other Instagram automation tools guarantee a number of followers, Kicksta isn't about all that. They want to help you get real followers from authentic accounts, not bots. With the targeting options available in the tool, you can feel confident that the accounts you're engaging with are backed by real humans.
Kicksta also offers 24/7 customer service which is reassuring.
---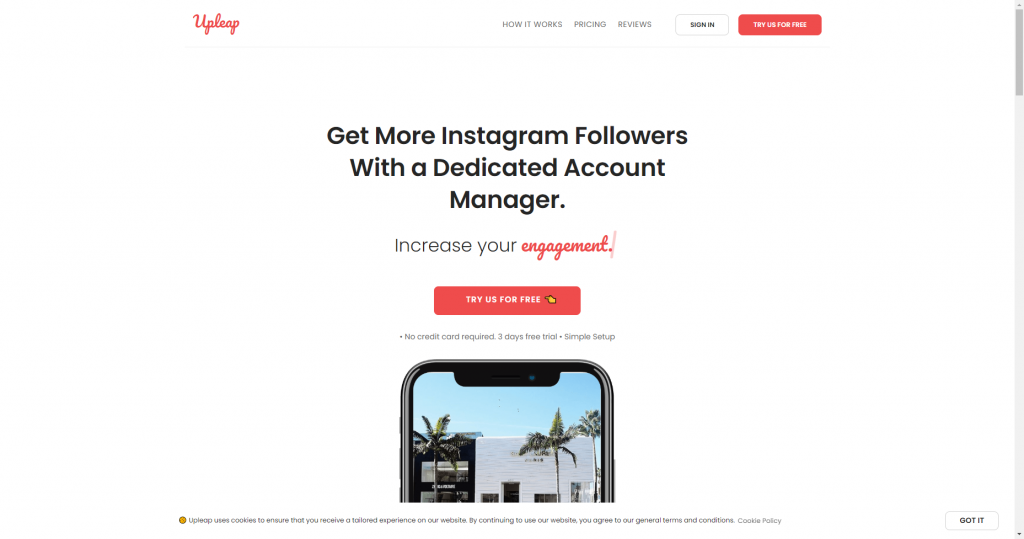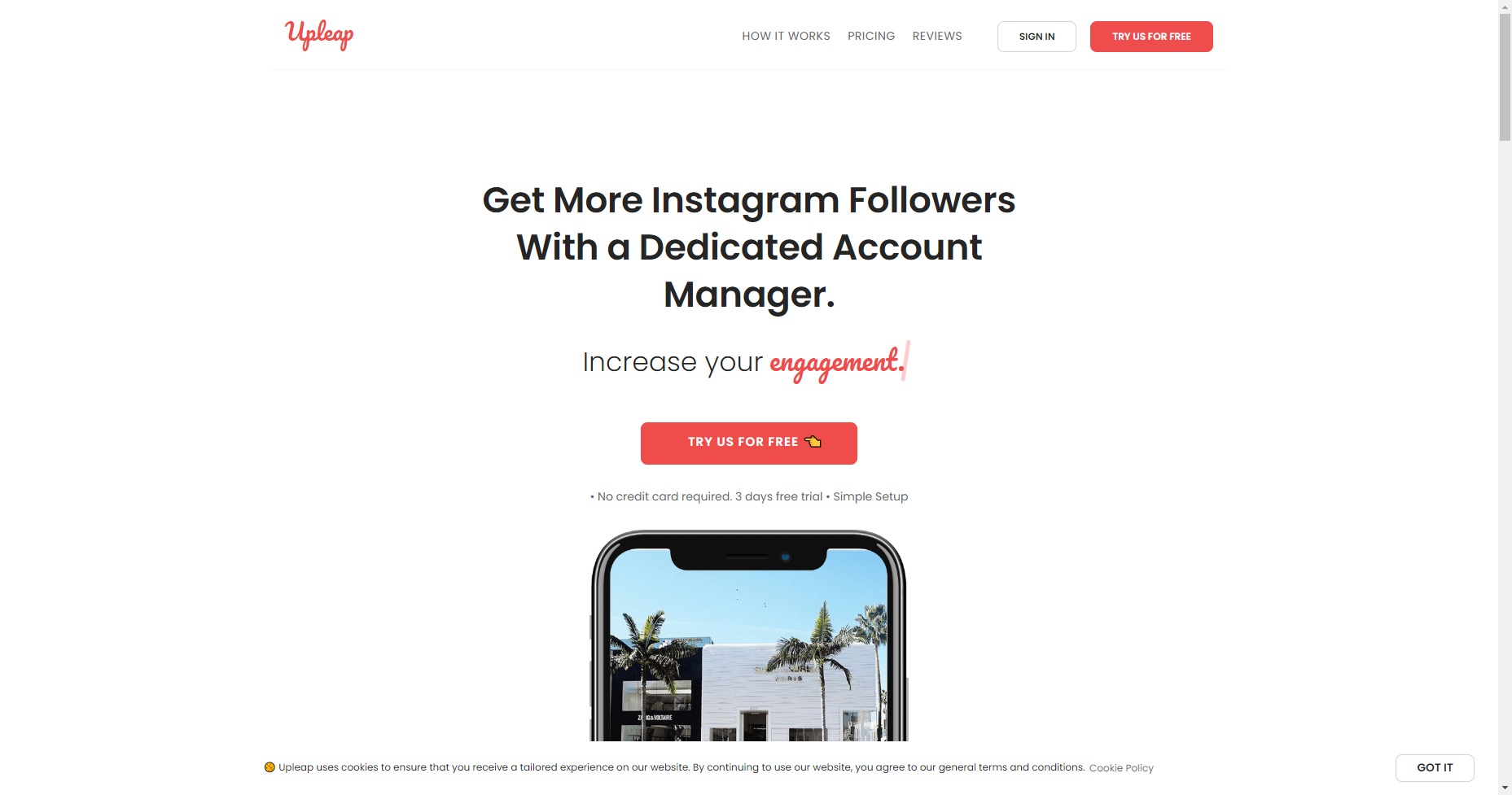 Upleap is another Instagram automation tool that focuses on growing your followers organically. To that end, you'll be given a personal account manager when you sign up. Your account manager will oversee your account and help you customize it to meet your needs. They're also available to help you resolve any problems you run into.
Upleap uses algorithms to help you narrow your target audience using multiple filters like theme, hashtags, location, and more.
---
Use Instagram Automation to Boost Your Instagram Presence
As you can see, you can use Instagram automation for just about anything you can do on the platform. However, if you're looking for genuine growth on the platform, you'll be better served to take the time to create and nurture real relationships.