If you're looking for design inspiration that will take your Shopify store from drab to fab, you've come to the right place! Here, you'll find our picks for 26 of the best Shopify stores around that you can use to inspire your next eCommerce venture. We've chosen sites from multiple industries and niches so you're sure to find an aesthetic you like.
As you'll see, Shopify is home to many beautiful storefronts—more than 500,000 active stores (some reports put this number at more than 1 million, but we'll go with Shopify's numbers here). With 31% of the market share, Shopify is the largest eCommerce platform and they offer all the tools you need to create visually-appealing eCommerce sites that drive sales. While every eCommerce store is different and has different needs, the Shopify store examples included here will get your creative juices flowing and give you an idea of just how powerful the Shopify platform is.
Without further ado, let's dive into our list of the best Shopify stores so you can get the inspiration you need to build your own eCommerce business.
---
26 Best Shopify Stores to Inspire Your eCommerce Shop Design:
---
The Shopify stores on our list cover several different niches and industries so you're sure to find inspiration no matter what it is you sell in your shop. You'll discover beautiful designs, brilliant logos, easy navigation, and excellent UX in these stores. Take the strategies used here and apply them to your own eCommerce store and industry and your site's visitors will love you for it.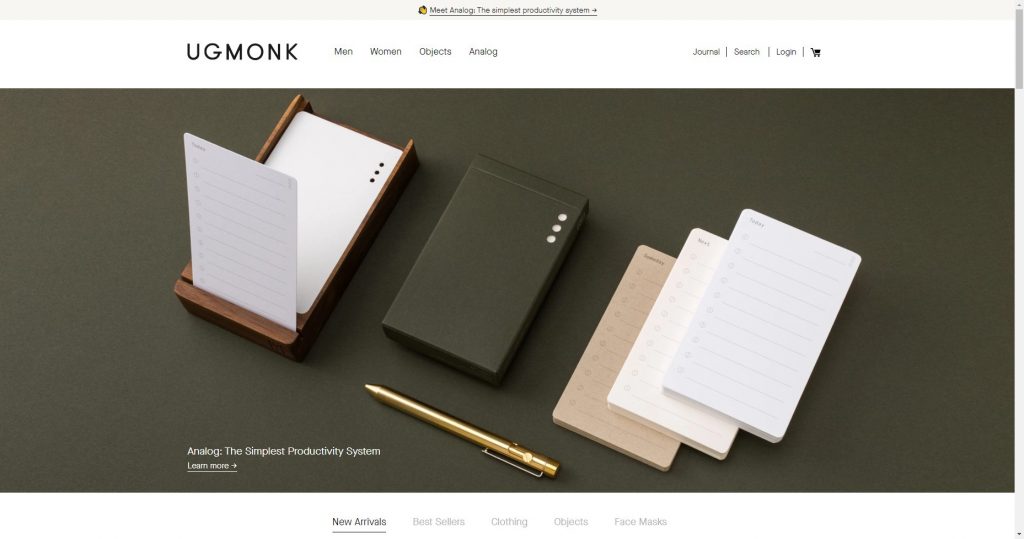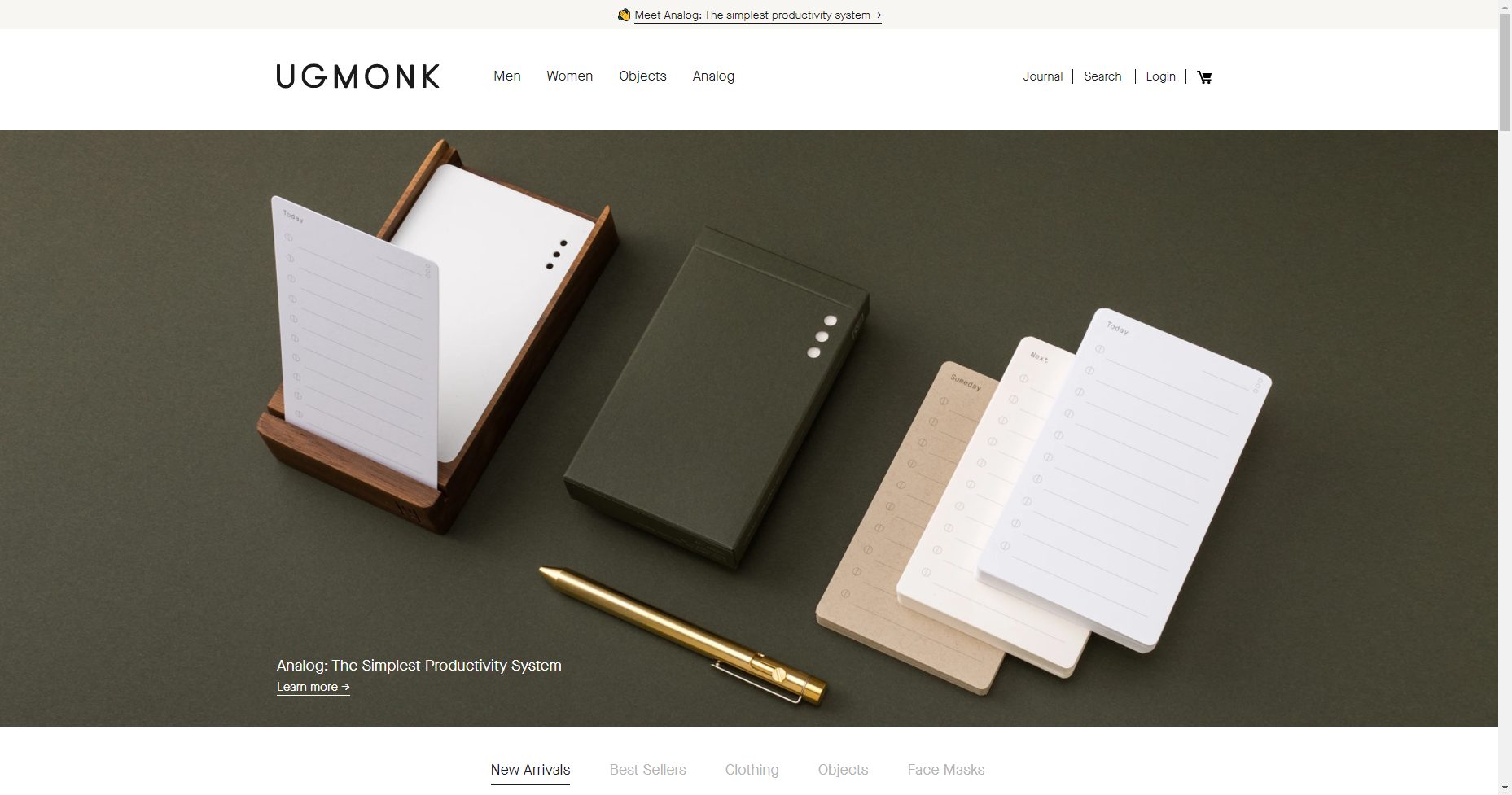 UgMonk is a design studio in Downington, PA that sells products that are both beautiful and functional. We love the minimalist design of the site and that a short scroll down the page takes visitors right into the products available for purchase.
---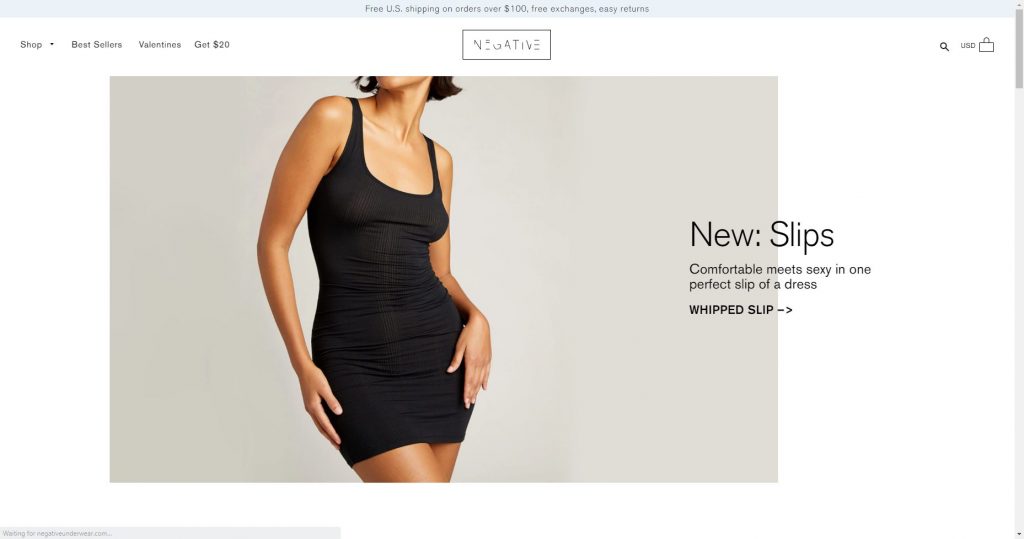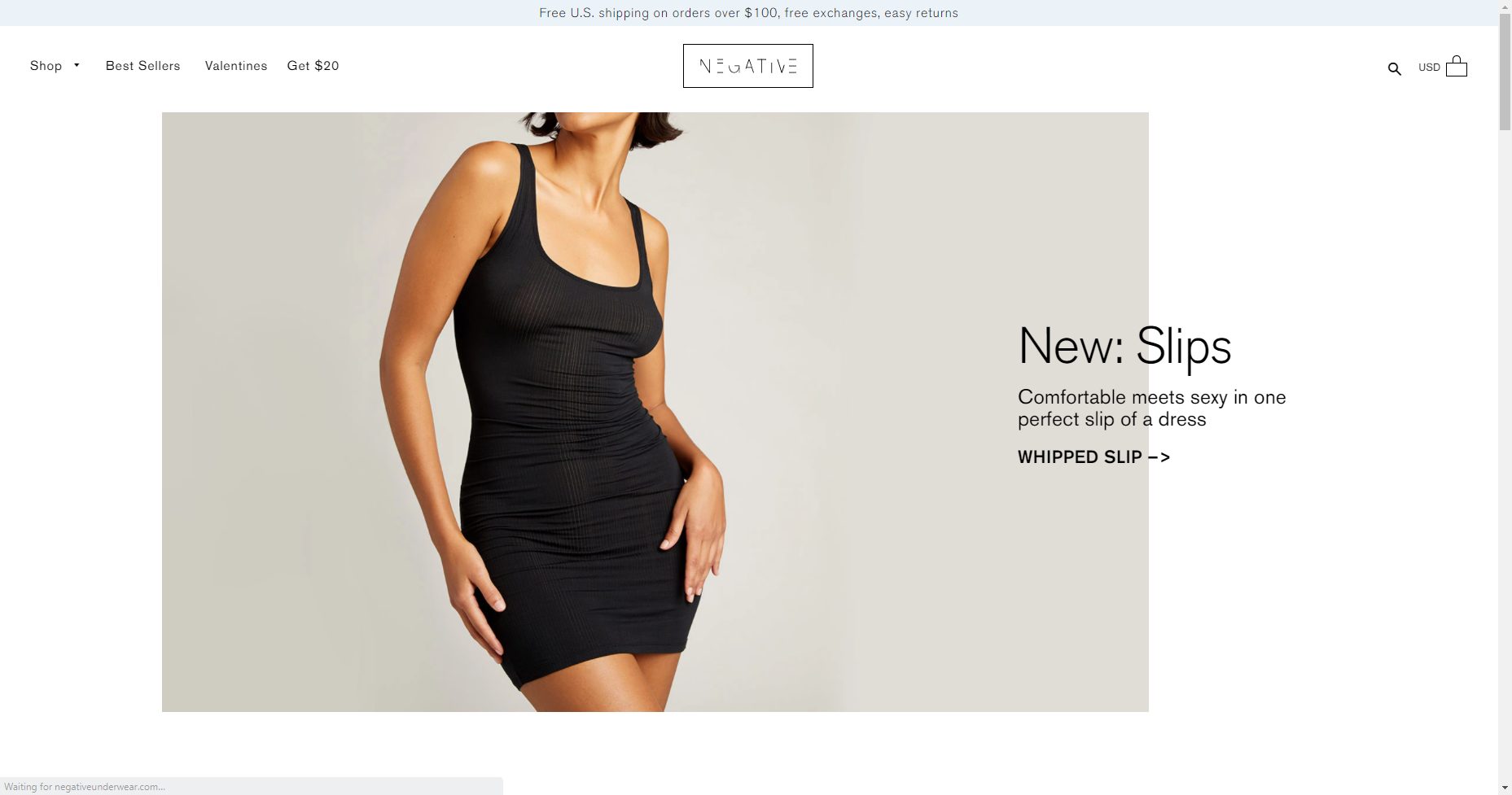 Negative Underwear is built on the goal of helping women feel confident in their own bodies. They sell intimates that are functional, sexy, and comfortable (no push-up pads here). After launching in 2014, Negative was able to increase revenue by 150% in just a few years. This website also has a minimalist design with available products showing up just a short scroll down the page. We also love the social proof that Negative includes right under their hero image.
---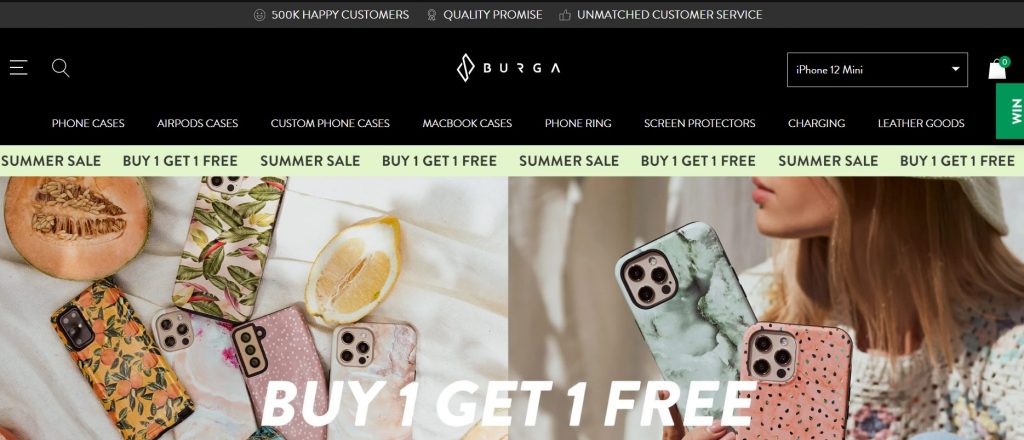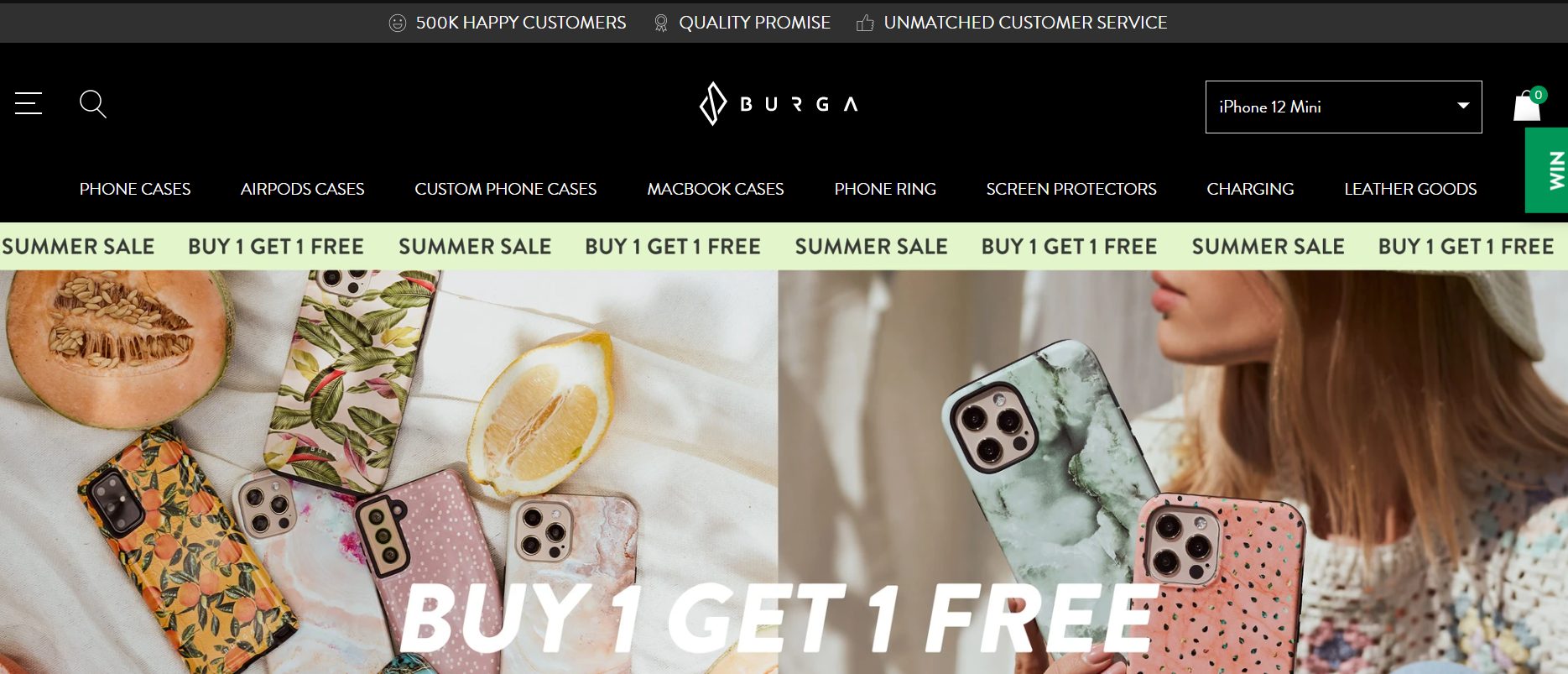 BURGA is a lifestyle & fashion accessory store for women founded by… two guys! Their main objective is to turn everyday boring items into eye-catching and functional style pieces you just can't live without. Take phone cases – one of BURGA's most popular products. Instead of being only protective, they offer over 100 distinct and unique styles to match any wardrobe, too. But the primary reason we included this site on our list of the best Shopify stores is this: when you visit BURGA on mobile, they automatically detect your phone's model and offer cases tailored explicitly to it. Talk about a pleasant experience!
---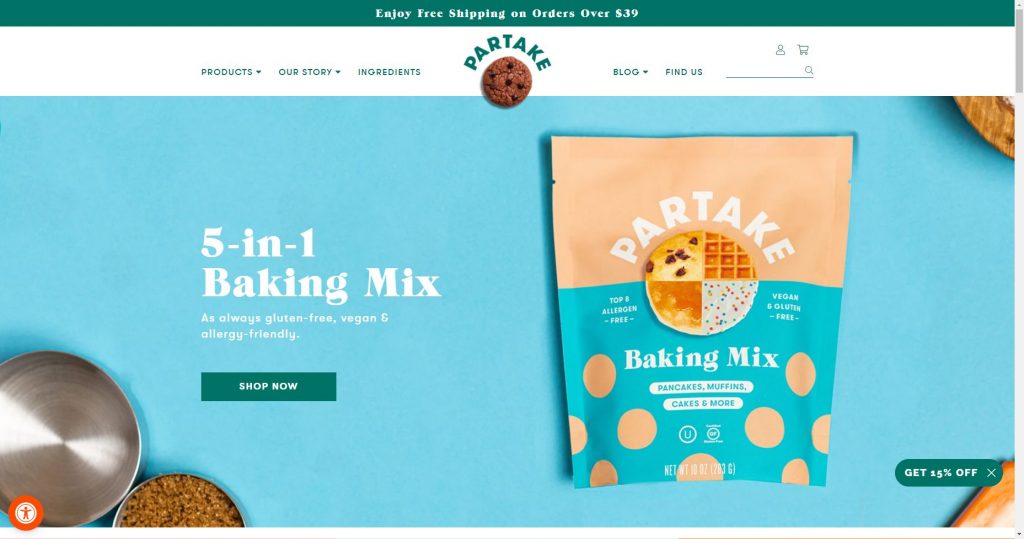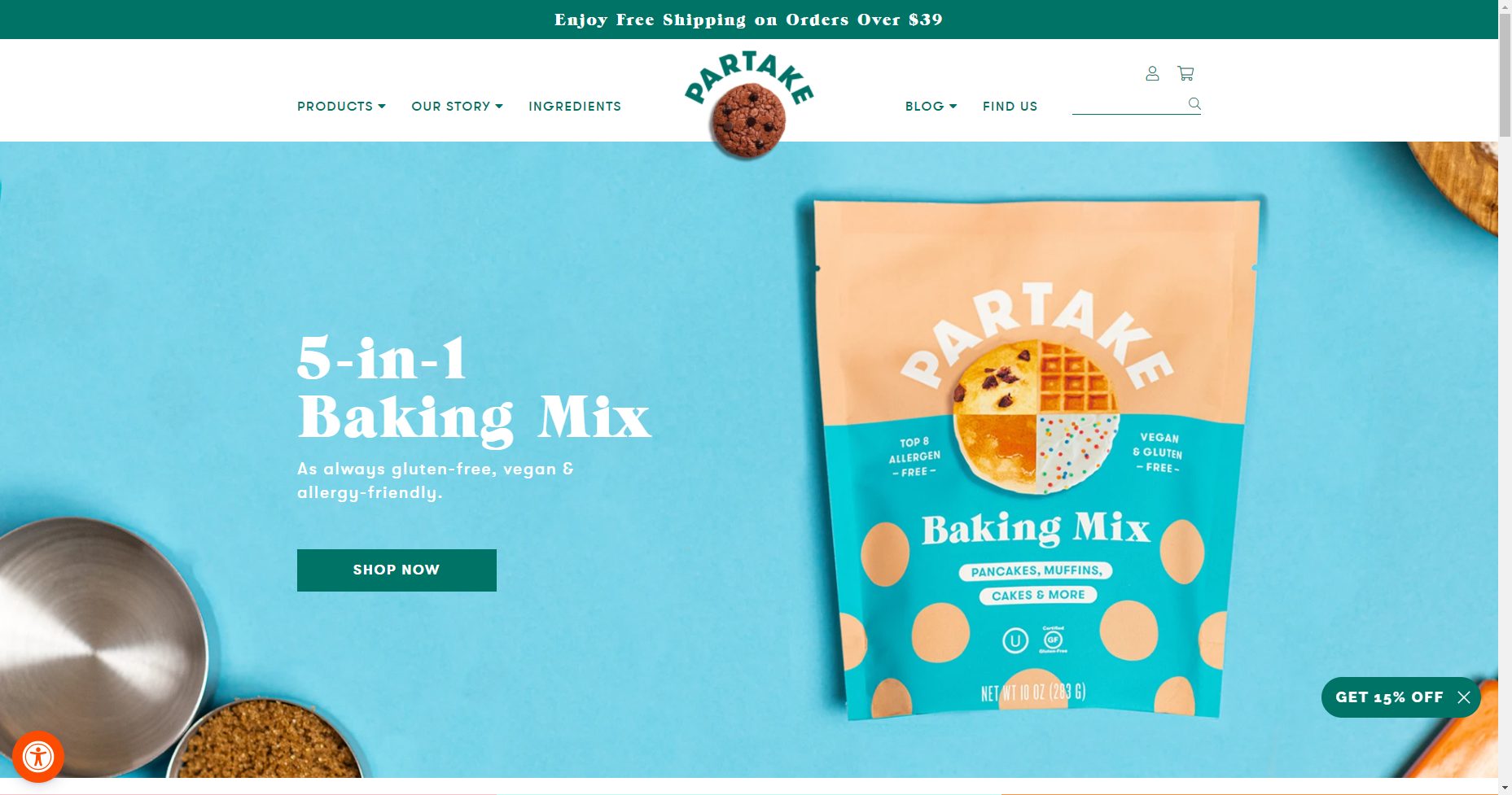 Partake Foods was founded by Denise Woodard, a mom who was tired of struggling to find healthy, allergy-friendly snacks for her daughter. The website is bright and fun but it's on our list of the best Shopify stores because of the excellent calls to action. Not only are they a nice contrasting color that still looks great with the rest of the site, but there's even a "Get 15% Off" button on the lower right-hand side of the screen.
---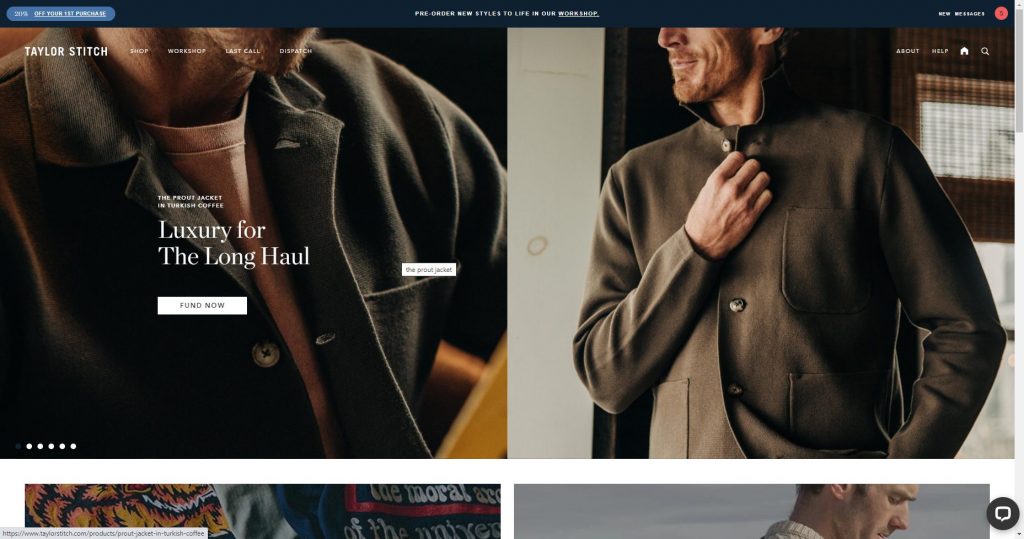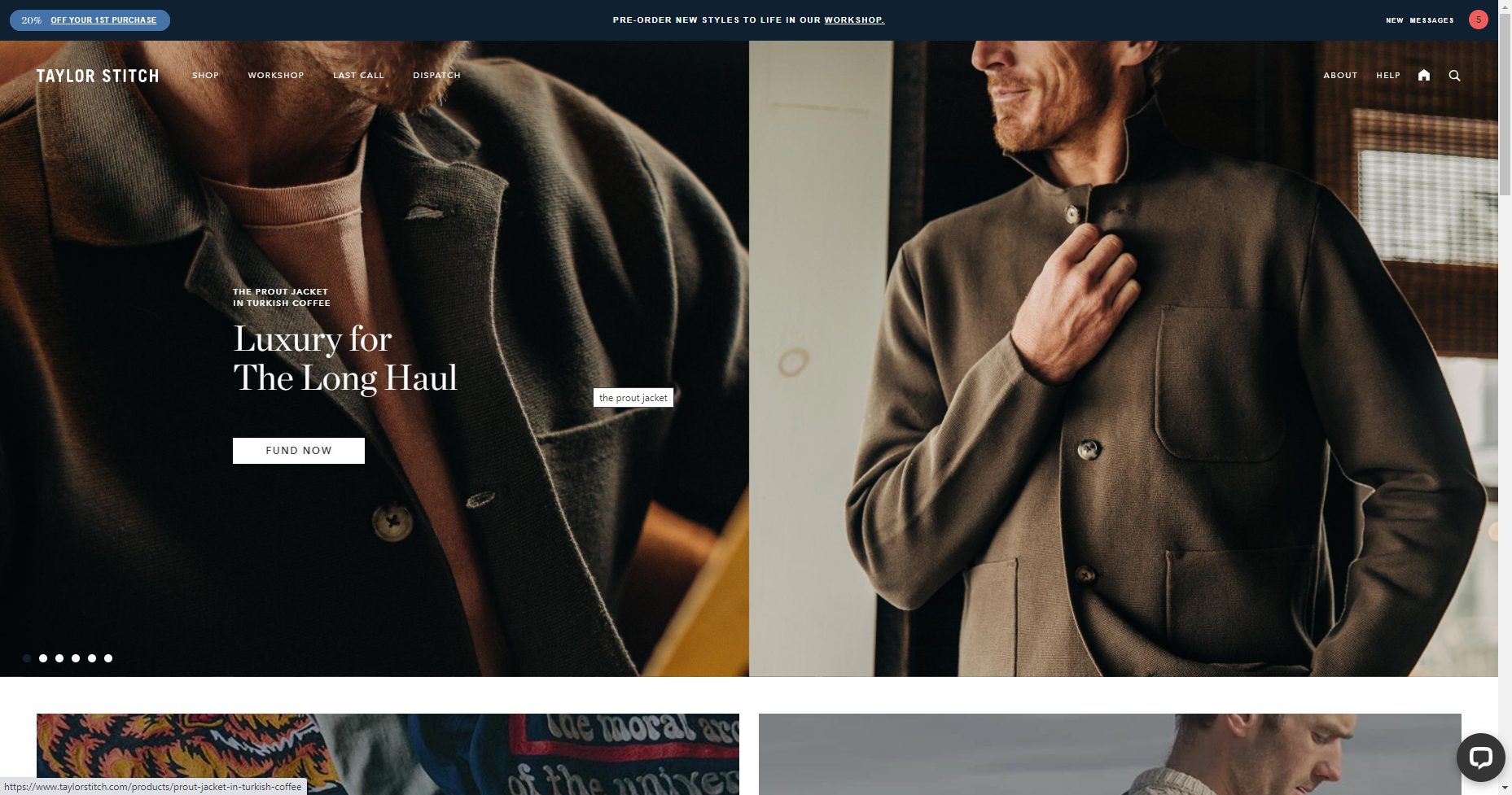 Taylor Stitch is a custom and tailored menswear shop that has been around for more than a decade. They continually seek feedback from customers to improve their website and store—and it pays off! The owners say that each time they've gone through improvements they've been able to increase revenue by up to 60%. One of our favorite things about this site is the banner across the top. It includes a couple of calls to action that visitors will love, including an offer for 20% off for first-time customers.
---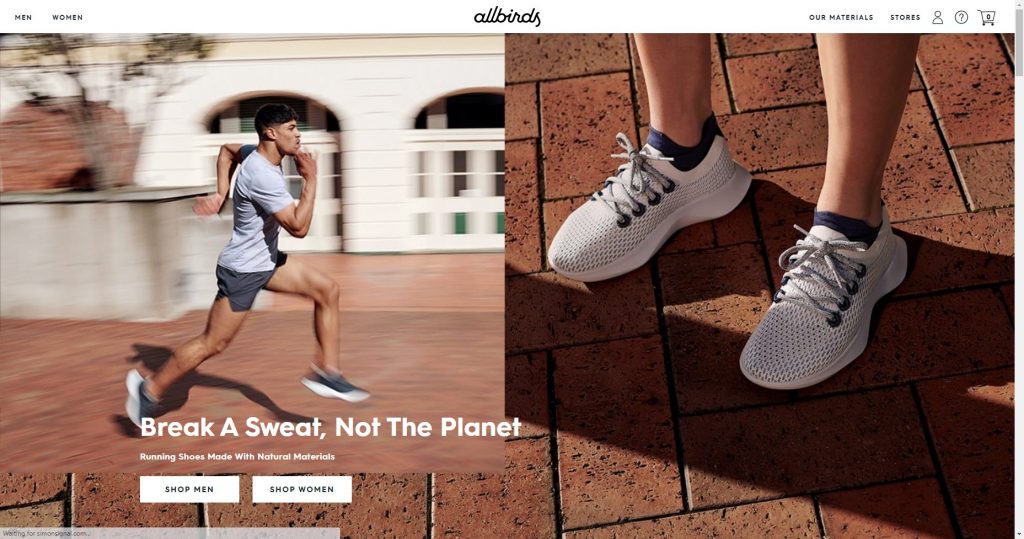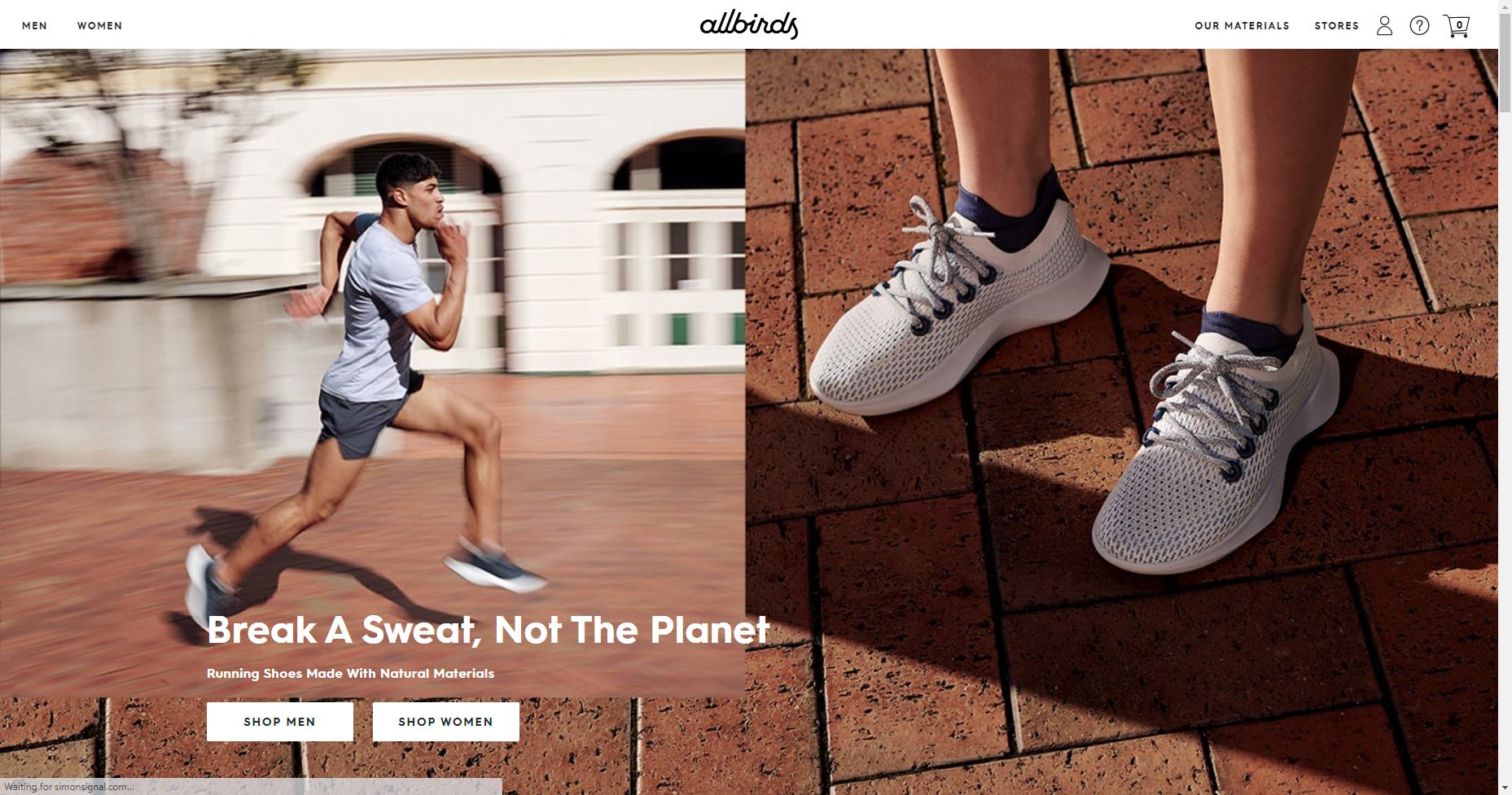 Allbirds is a footwear company that marries function and sustainability. For their shoes, Allbirds uses threads made from a combination of eucalyptus and wool, and even their packaging is made from 90% post-consumer recycled cardboard. This site ended up on our list of the best Shopify stores largely because they know exactly how to use their unique selling proposition. In this case, since they're advertising their athletic shoe options, they've gone with "break a sweat, not the planet." Allbirds know their audience and speak directly to them.
---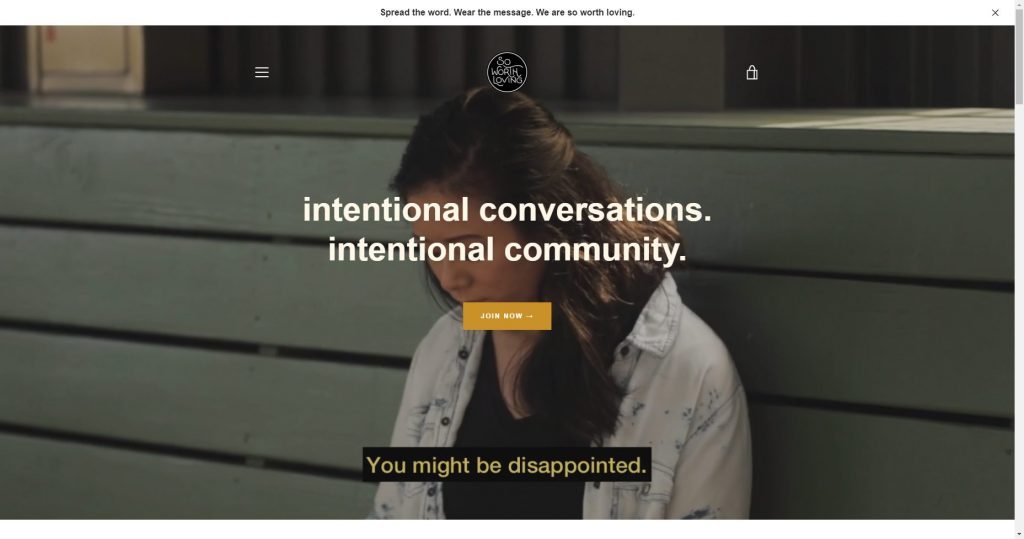 So Worth Loving began as a Tumblr blog with founder, Eryn Eddy, creating and selling shirts customized using fabric spray paint and stencils. These days, it's a national lifestyle company built around community and the message that you—yes, you—are worthy of love. The website includes tons of personal touches like "handwritten" notes that show how well the So Worth Loving team knows their target audience. While the site seeks to sell the founder's book and logo merchandise, that feels like a secondary goal to creating a real connection.
---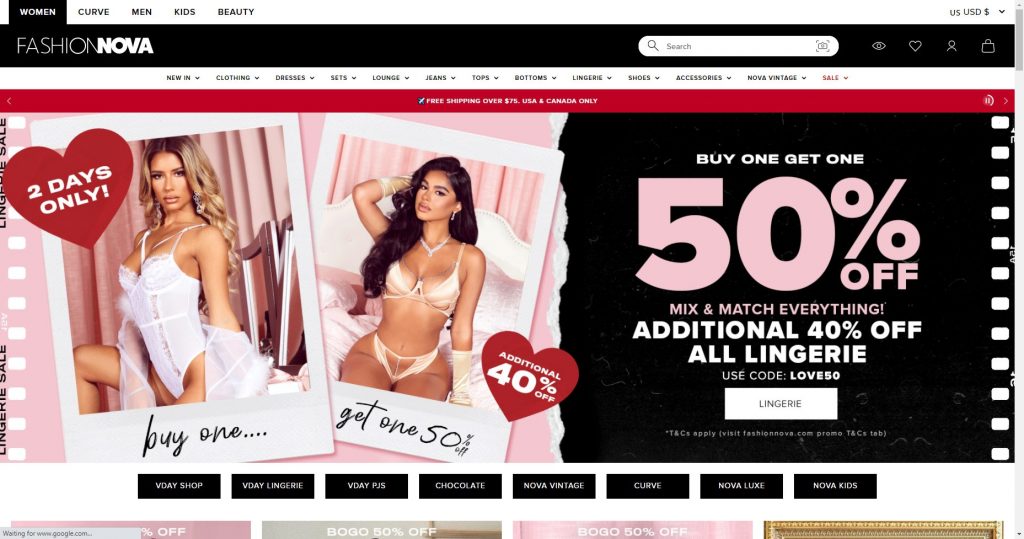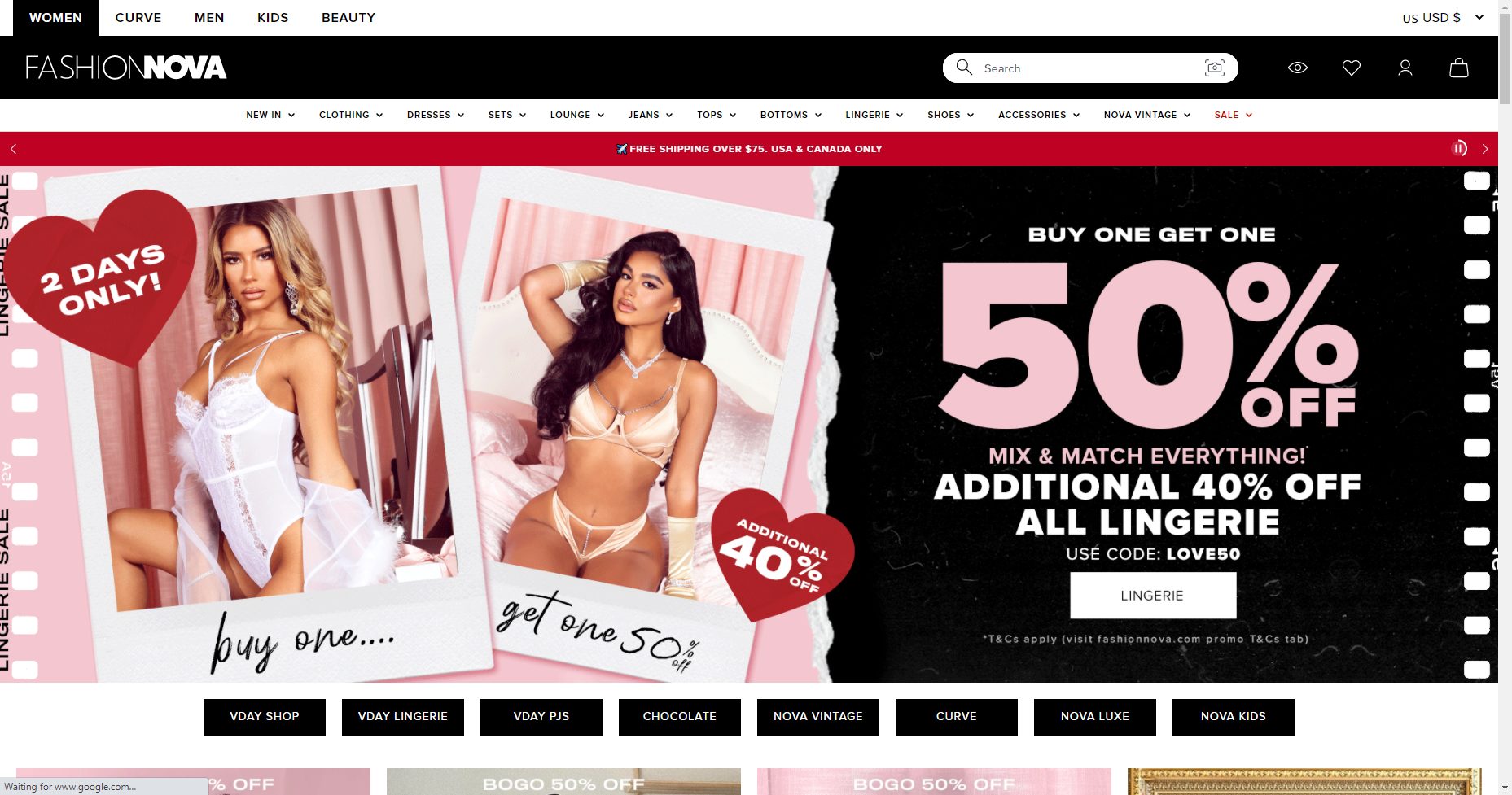 Fashion Nova is the world's leading quick-to-market apparel and lifestyle brand and has even overtaken brands like Louis Vuitton, Versace, and Gucci. If that's not enough to earn it a spot on our list of best Shopify stores, we're not sure what is. The brand's homepage has detailed navigation, making it easy for visitors to find exactly what they're looking for. We also love that the entire homepage is a cohesive call to action for the brand's current promotional offer. Fashion Nova also regularly partners with influencers to promote their products on Instagram.
---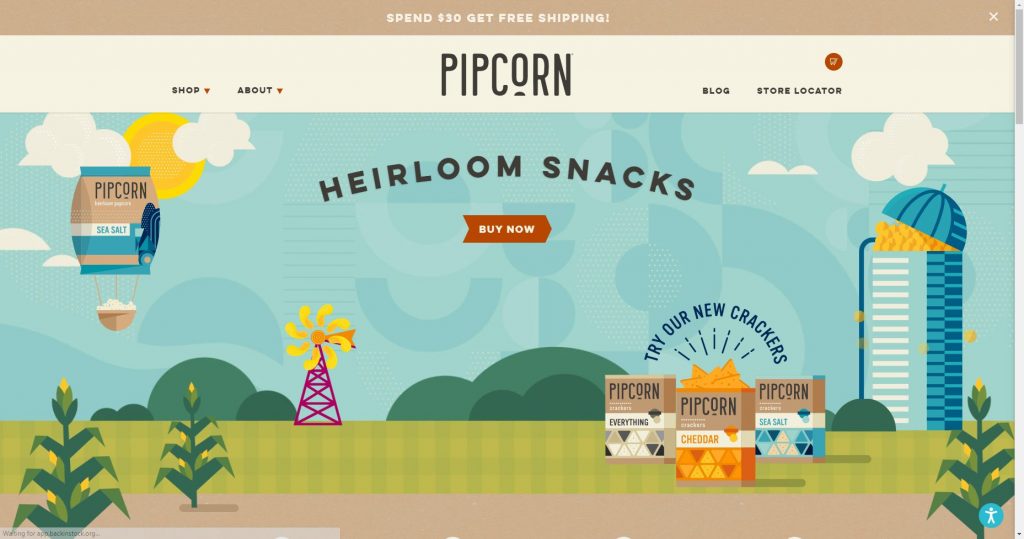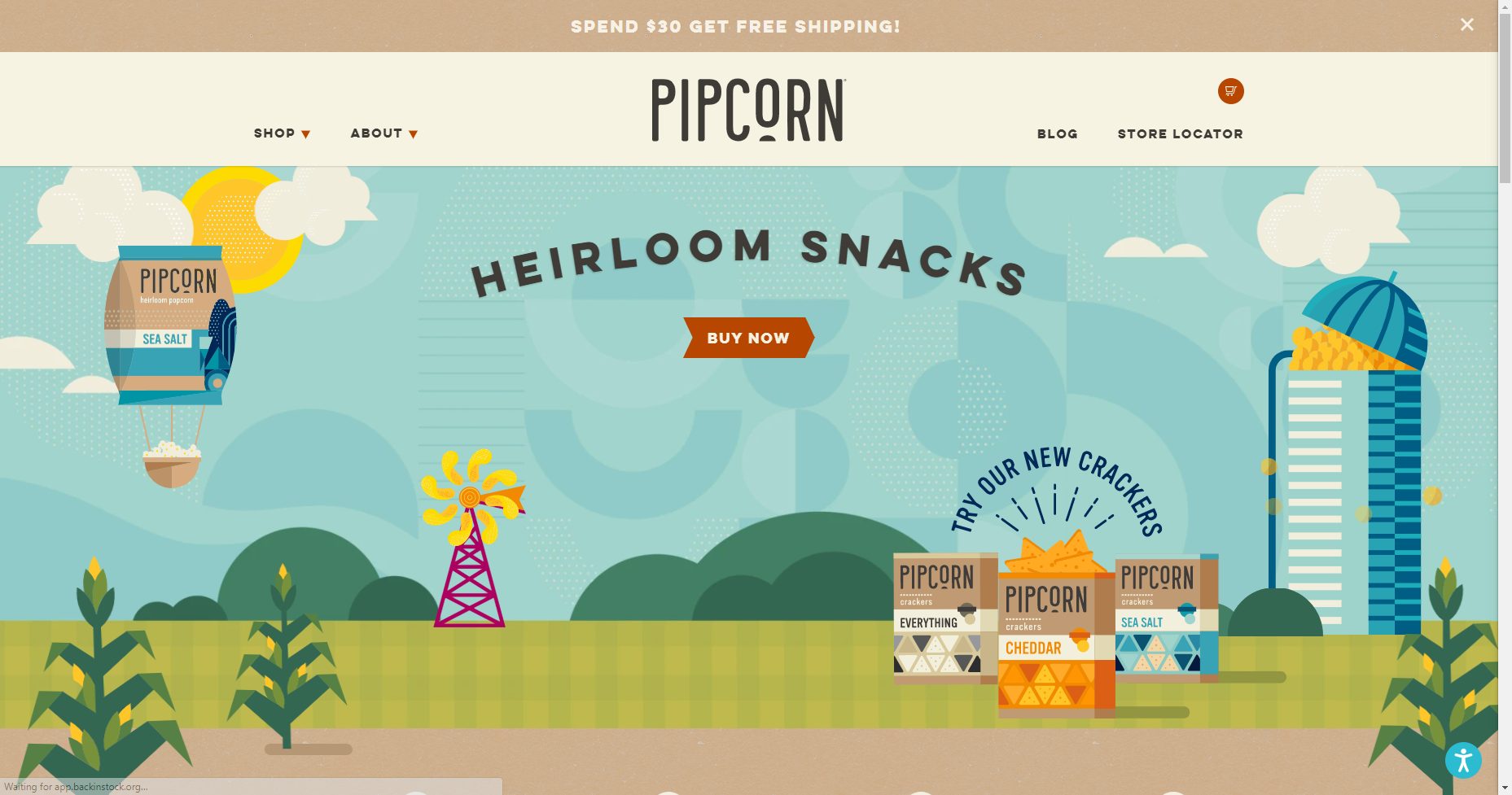 Just one glance at this website from Pipsnacks and you'll know why it's one of the best Shopify stores. The whimsical illustrations coupled with subtle animations make this homepage incredibly endearing and engaging. While their newest offering (crackers) is highlighted above the fold, as you scroll down the page, Pipsnacks makes it easy to order products, learn more about the company, and find Pipsnacks in a brick-and-mortar store.
---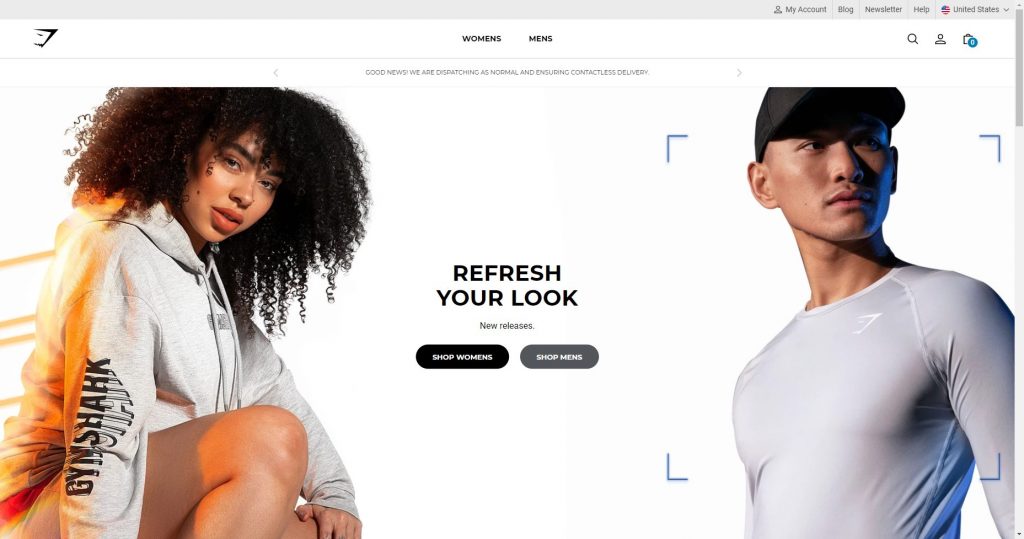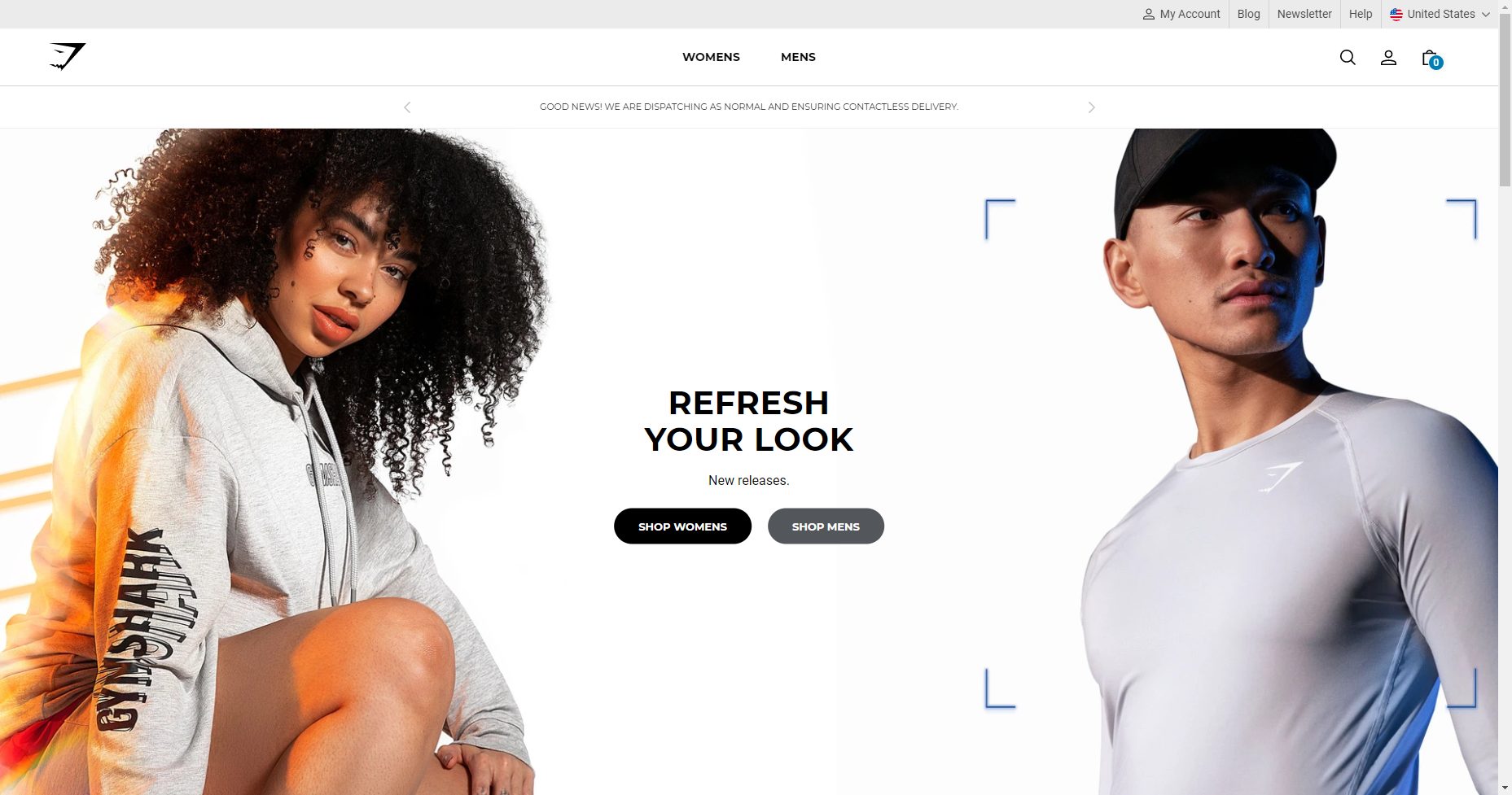 Gymshark started as a screen printing operation put together by teenager Ben Francis and some of his high-school friends. In a garage. Since then, it's grown into one of the most recognizable brands in fitness apparel. We love this website because Gymshark uses different body types and sizes to sell their products—something often overlooked in the fitness industry.
---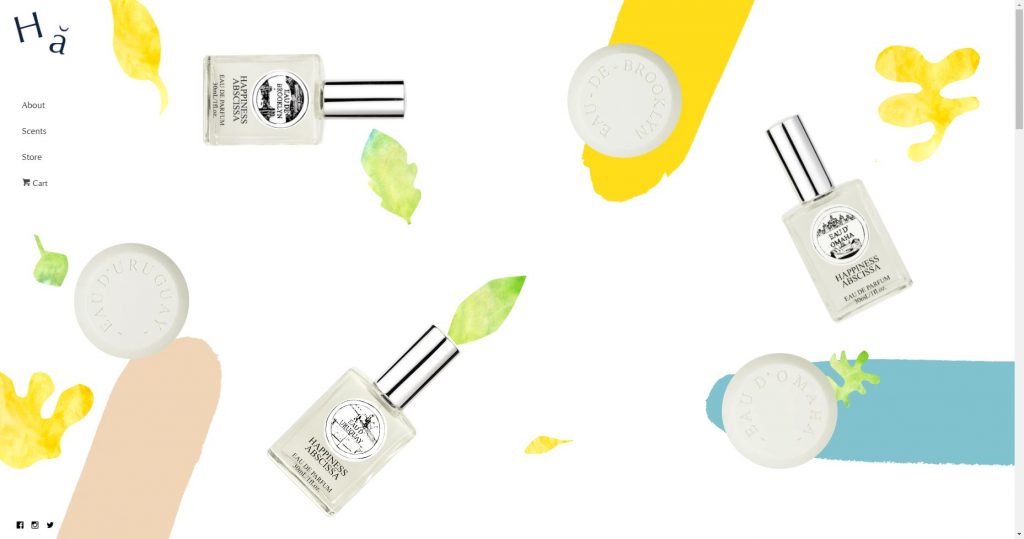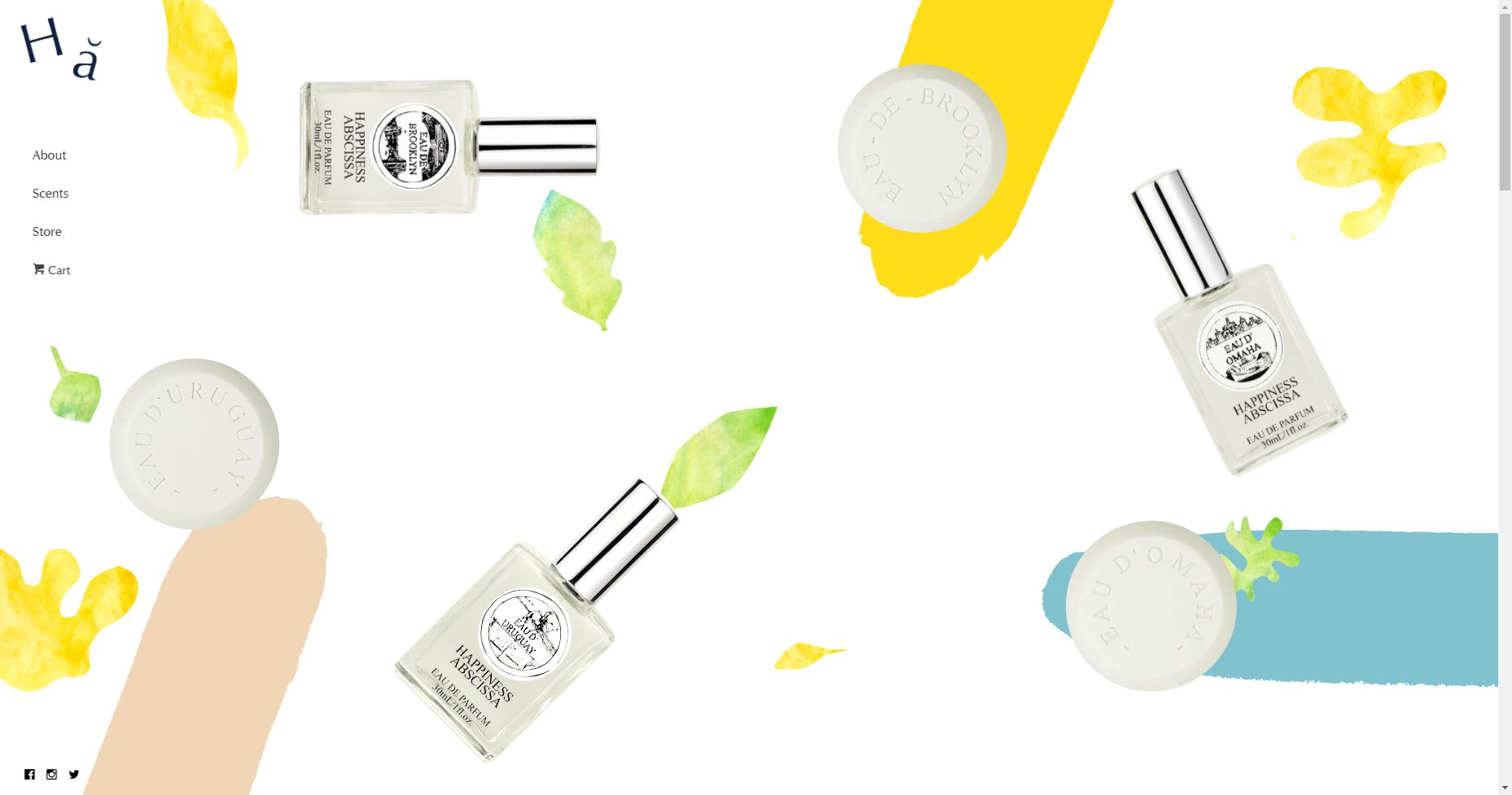 Happiness Abscissa has one of the more unique websites we've come across. They're speaking to a specific demographic, and it clearly shows in the imagery and copy they use. The initial feel of the site is as though someone dumped out their bag in front of you, with products askew. The copy on the page has an almost dreamy quality to it—very impressive when it includes words like "neurobiologic" and "amygdala." This is hands down one of the best Shopify stores we've seen in terms of the marketing tenet "know your audience."
---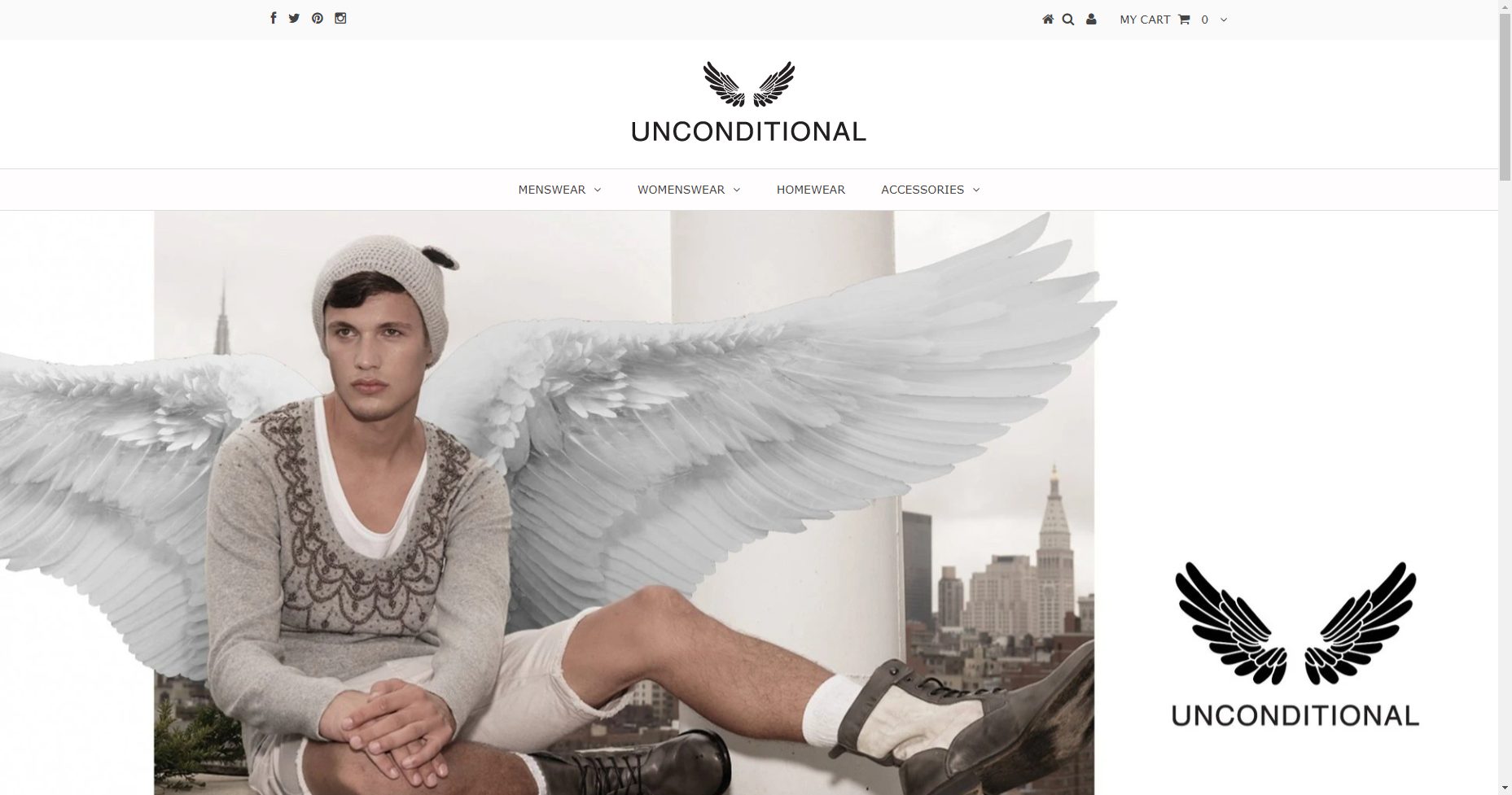 Unconditional is a clothing, accessories, and home product store with a stunning design. We love the use of the angel wings logo in the imagery on the site; it creates a nice theme to tie everything together. As you scroll down the page, you're greeted with available products and sale items, making it easy for visitors to shop right away.
---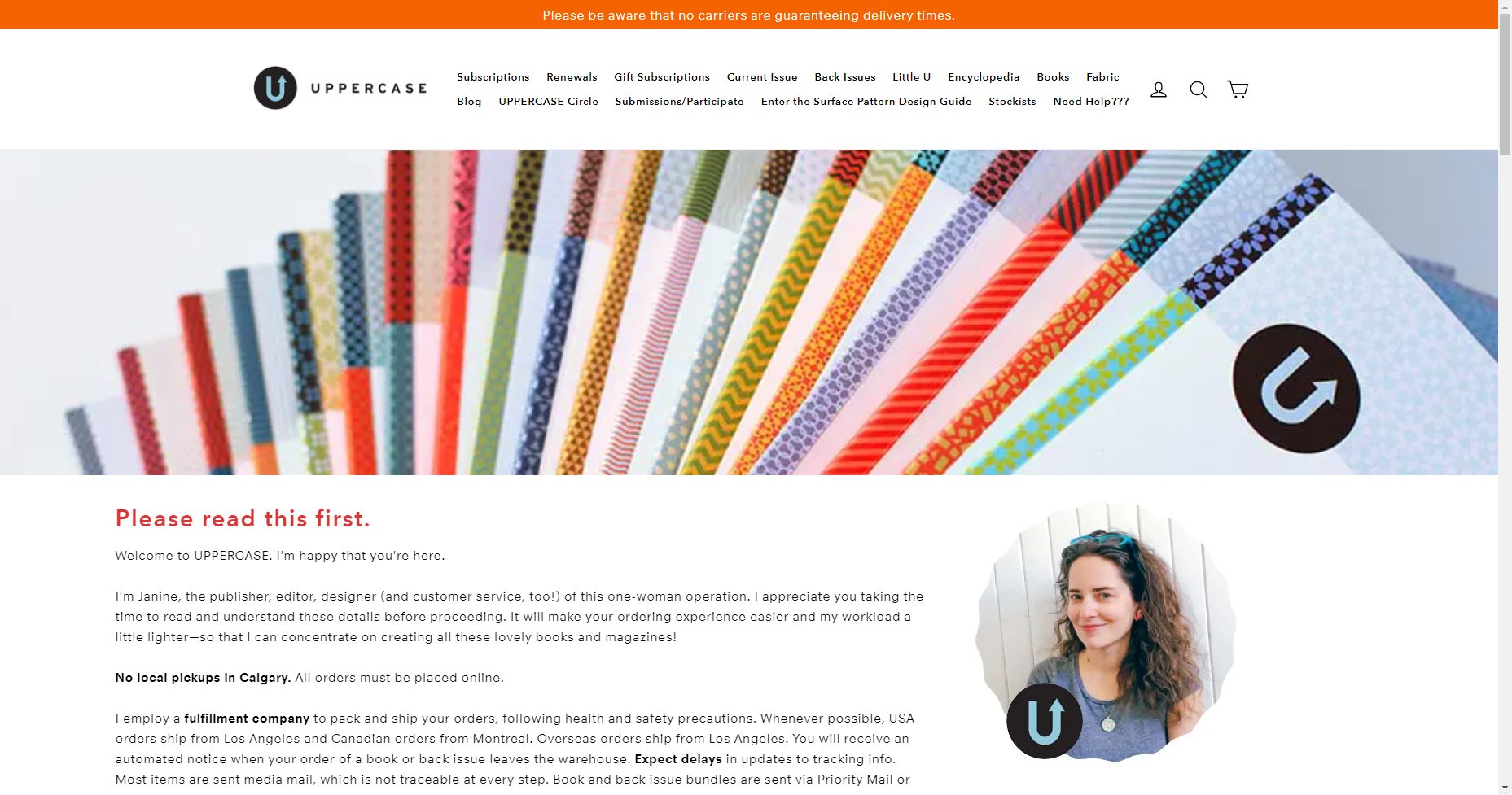 Uppercase magazine's website is delightfully vibrant and colorful. For more than 10 years, the magazine has provided readers content revolving around design, illustration, fashion, and craft, so it just makes sense that the website itself would be visually stimulating. We love the "letter from the editor" accompanied by the image of the magazine's creator and editor, Janine Vangool. It makes the site feel much more personable and magazine-like itself.
---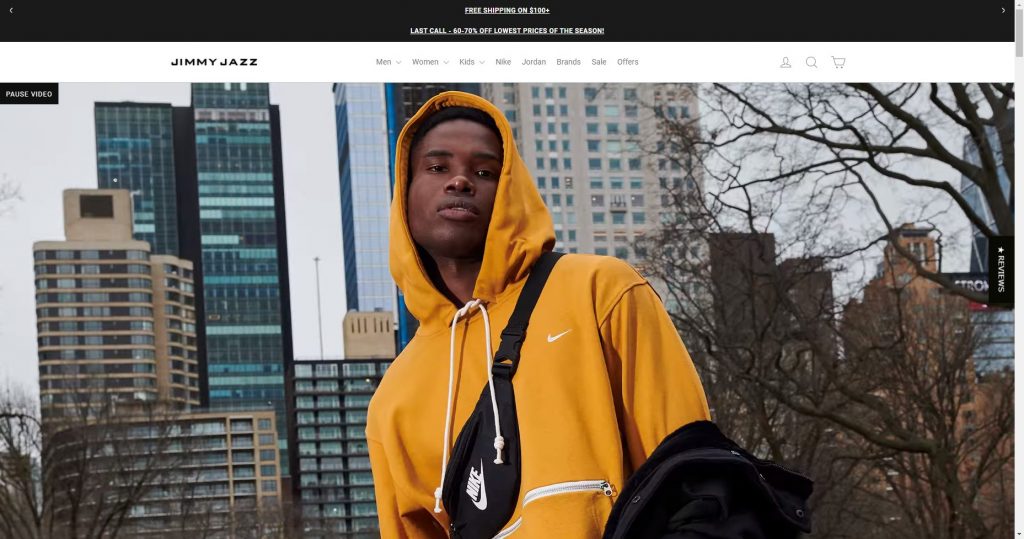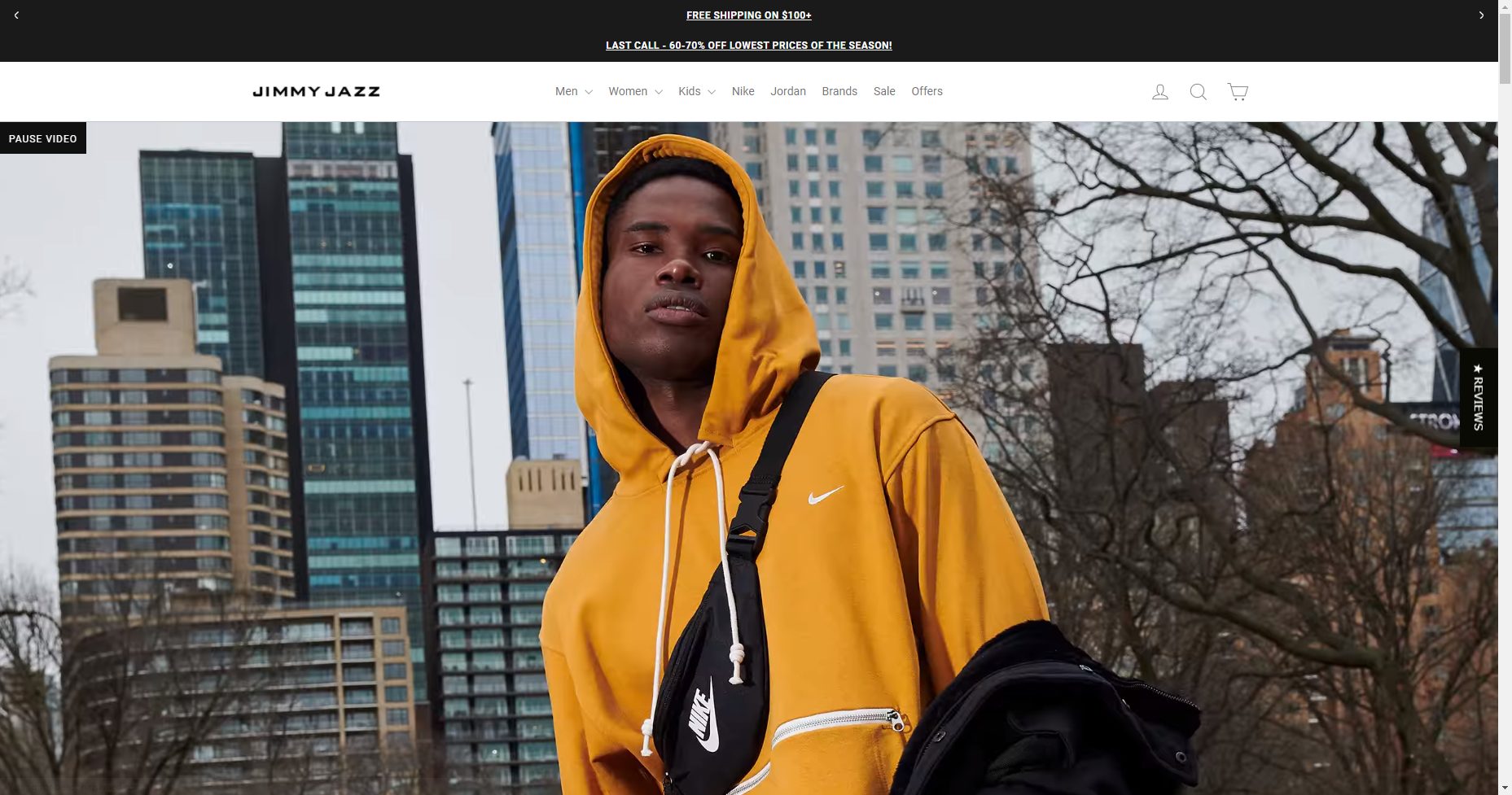 Jimmy Jazz is a hip hop and streetwear fashion brand. The products themselves are bright and bold, perfectly complementing the simplicity of the website design. We love the large images throughout the site that show off the products without being overwhelming.
---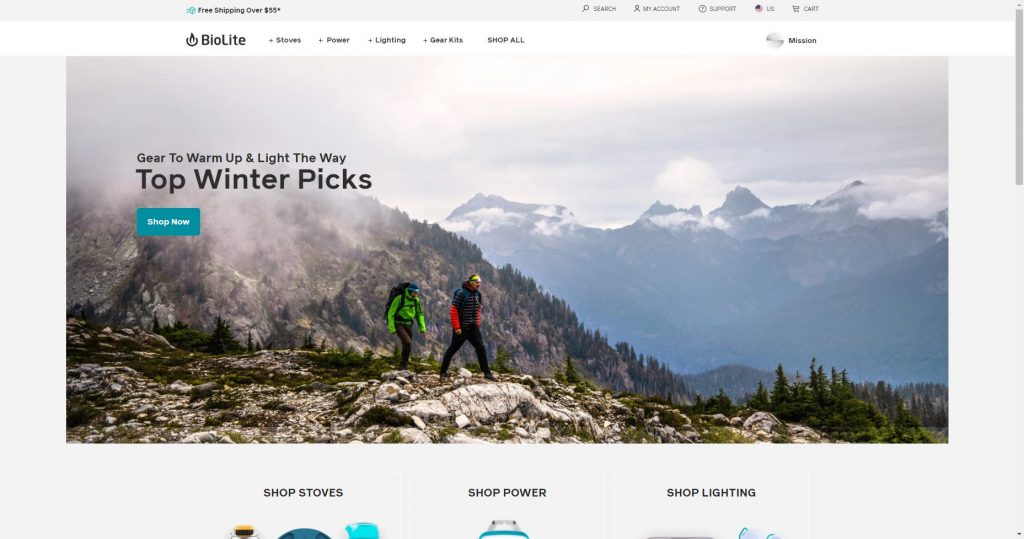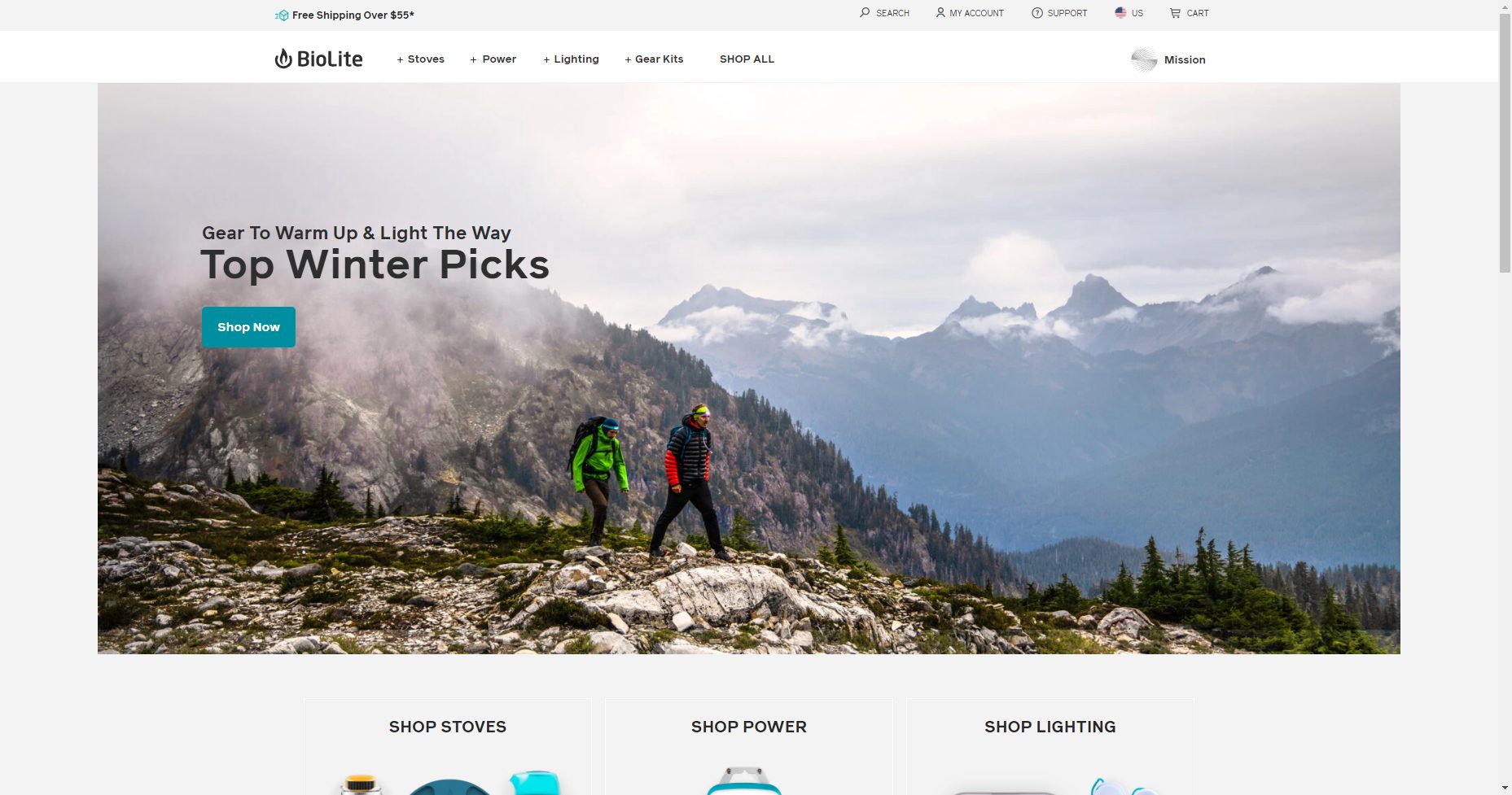 BioLite is known for groundbreaking thermoelectric products designed to transform the way we power our lives off the grid. When you come to the Shopify store, you're immediately shown a beautiful, outdoorsy image, so you know right away where BioLite products are going to be useful. Scroll a little down the page and you can easily shop by stoves, power, or lighting. A little farther down the page and you learn more about BioLite's work to end energy poverty.
---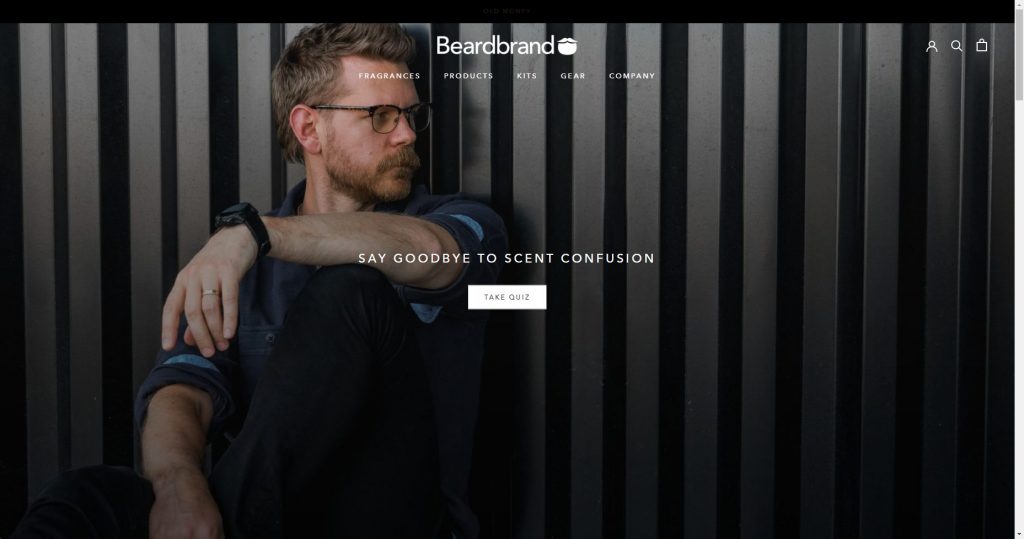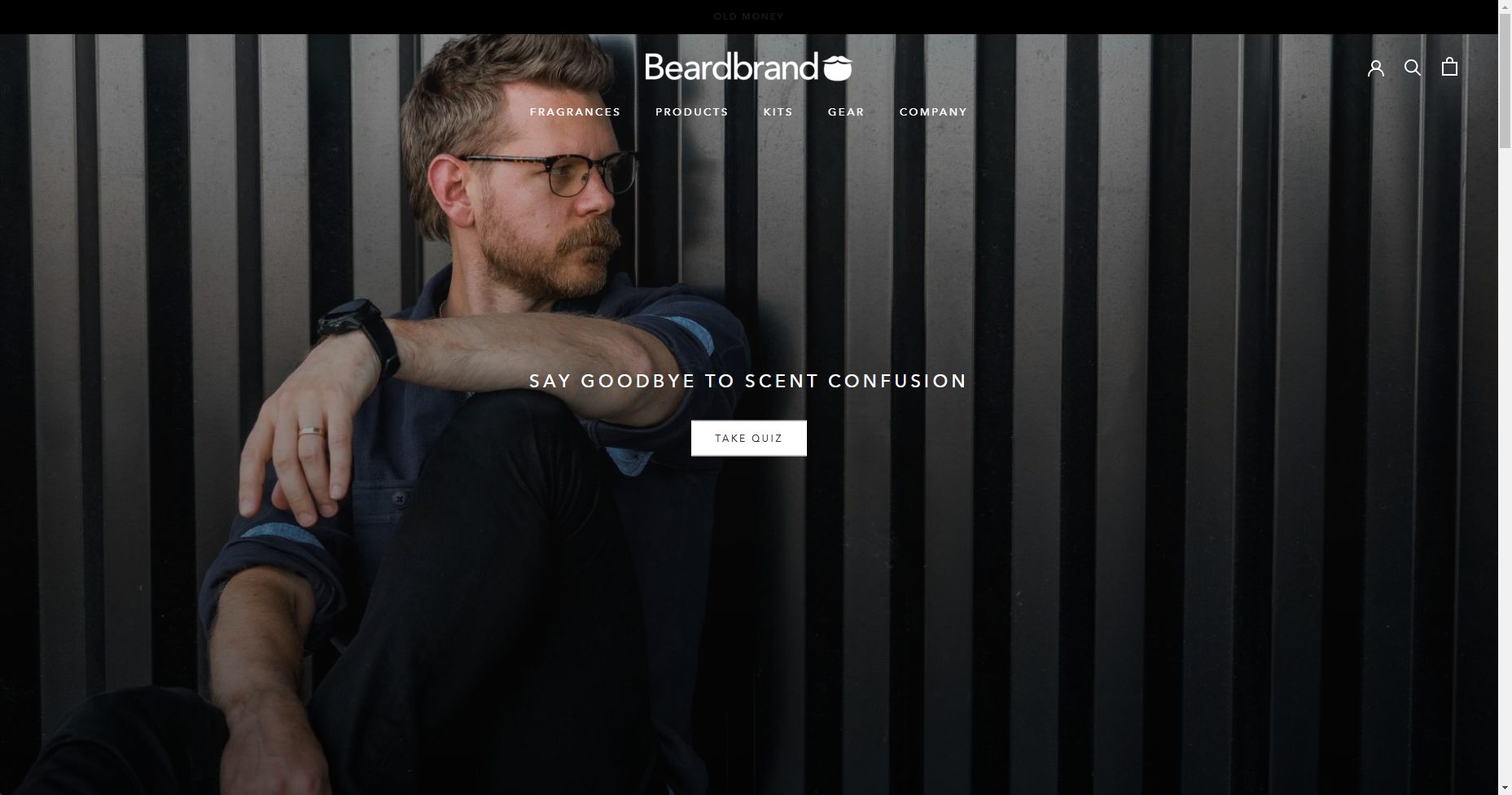 Beardbrand is a beard lifestyle brand that grew exponentially within a year of its start. The website starts off with a quiz that lets visitors find just the right fragrance for them. If you don't want to take the quiz, no problem. Just scroll down the page to learn more about the products available from Beardbrand and multiple ways to purchase.
---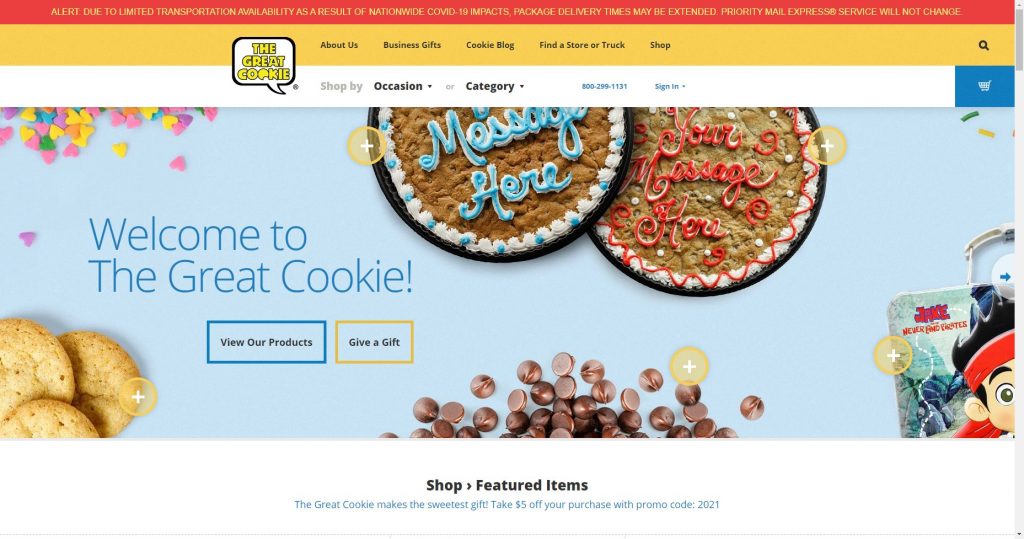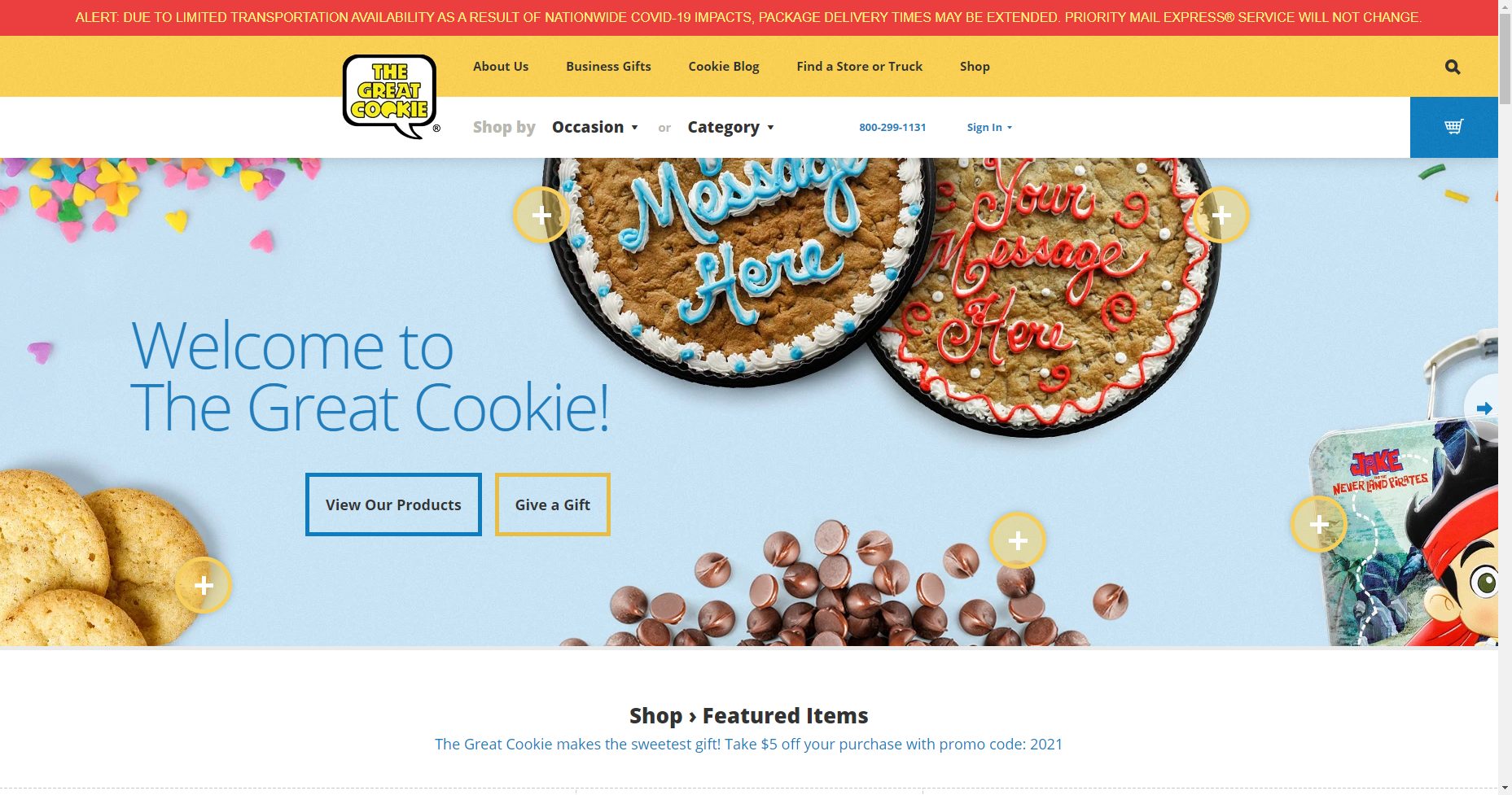 The Great Cookie is on our list of the best Shopify stores solely because it's all about cookies. Just kidding. The site has a great design, with enticing images of enormous cookies that you can almost taste. The top of the homepage is a bit busy, but we can forgive that thanks to the contrasting colors and the fact that they give you the option to shop by occasion or category right from the top of the page.
---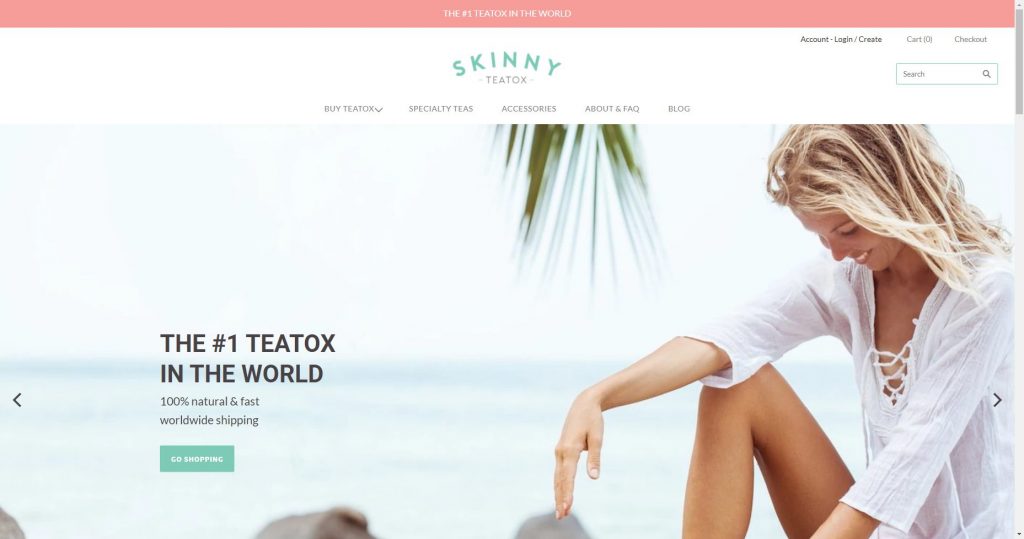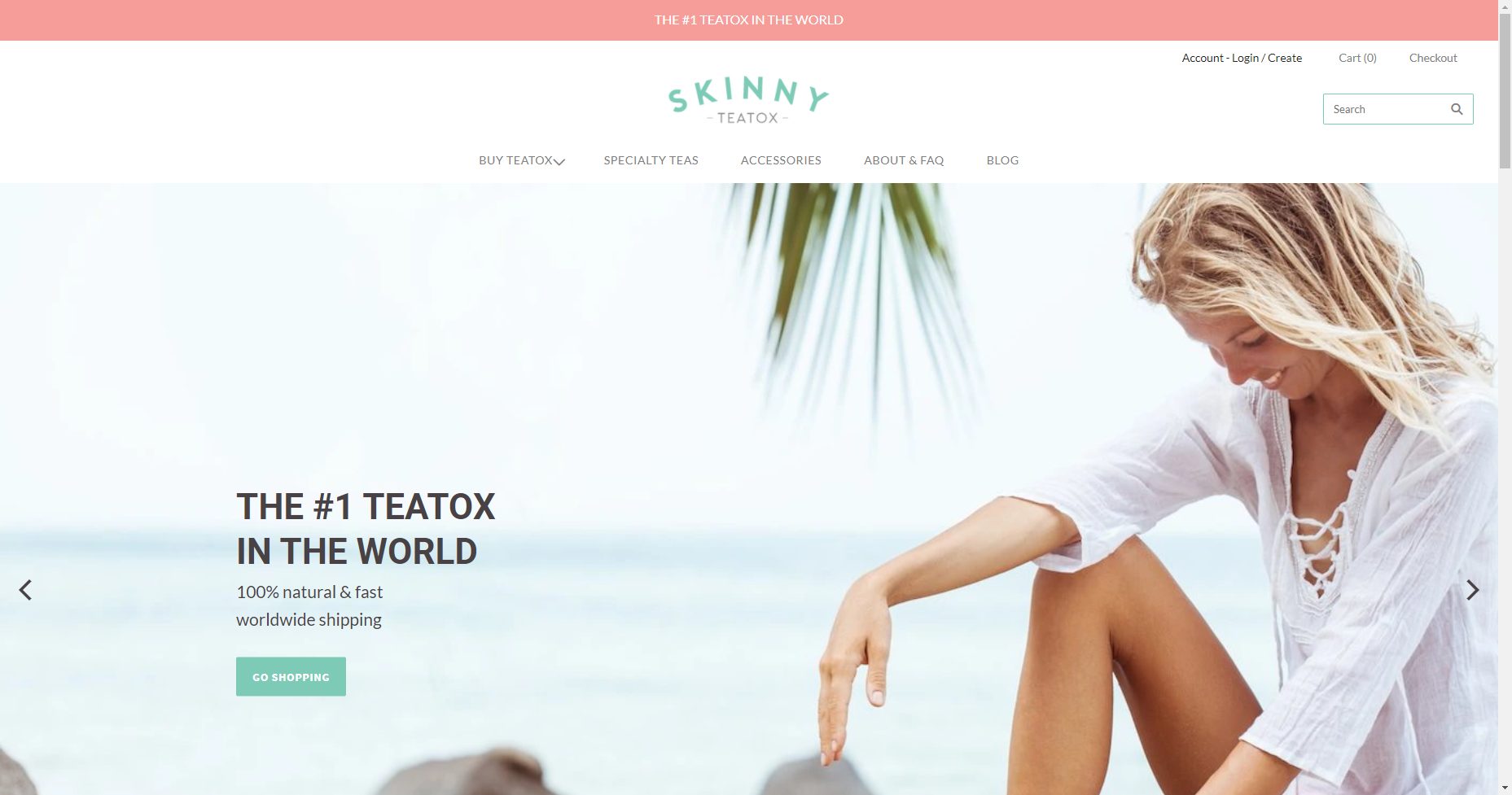 Okay, yes, it's a "skinny tea," but the website is just so soothing with its beachy color scheme. Even when you scroll down the page, you can see the products available in their predominantly white packaging against the white background of the page and it almost makes you want to breathe a sigh of relief. What else could you ask for from a website that sells tea? It's easy to shop from just about anywhere on the site, too.
---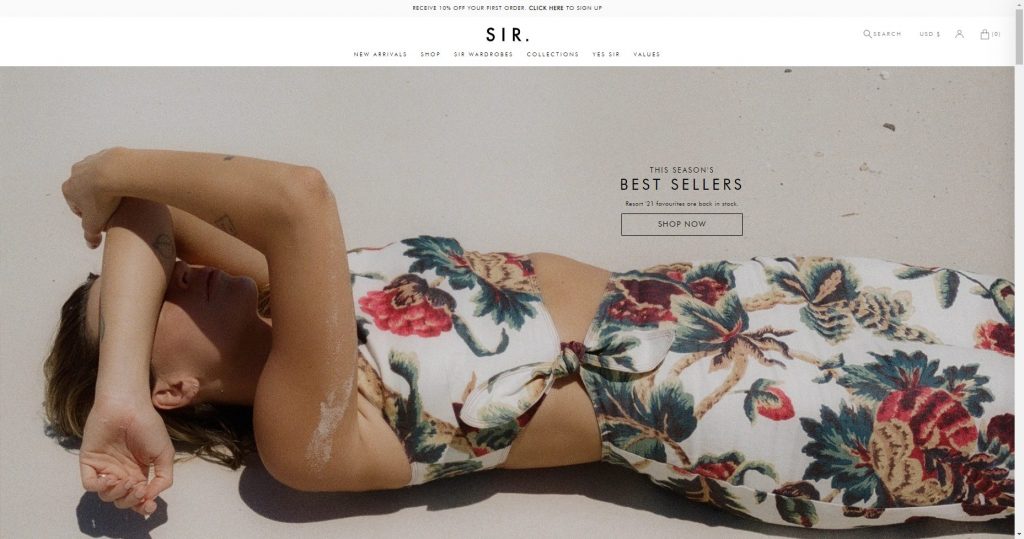 Sir is one of the best Shopify stores we've seen in a while, thanks, in part, to the beautiful imagery throughout the site. Most of the images feel less like promotional shoots and more like a well-curated Instagram feed.
---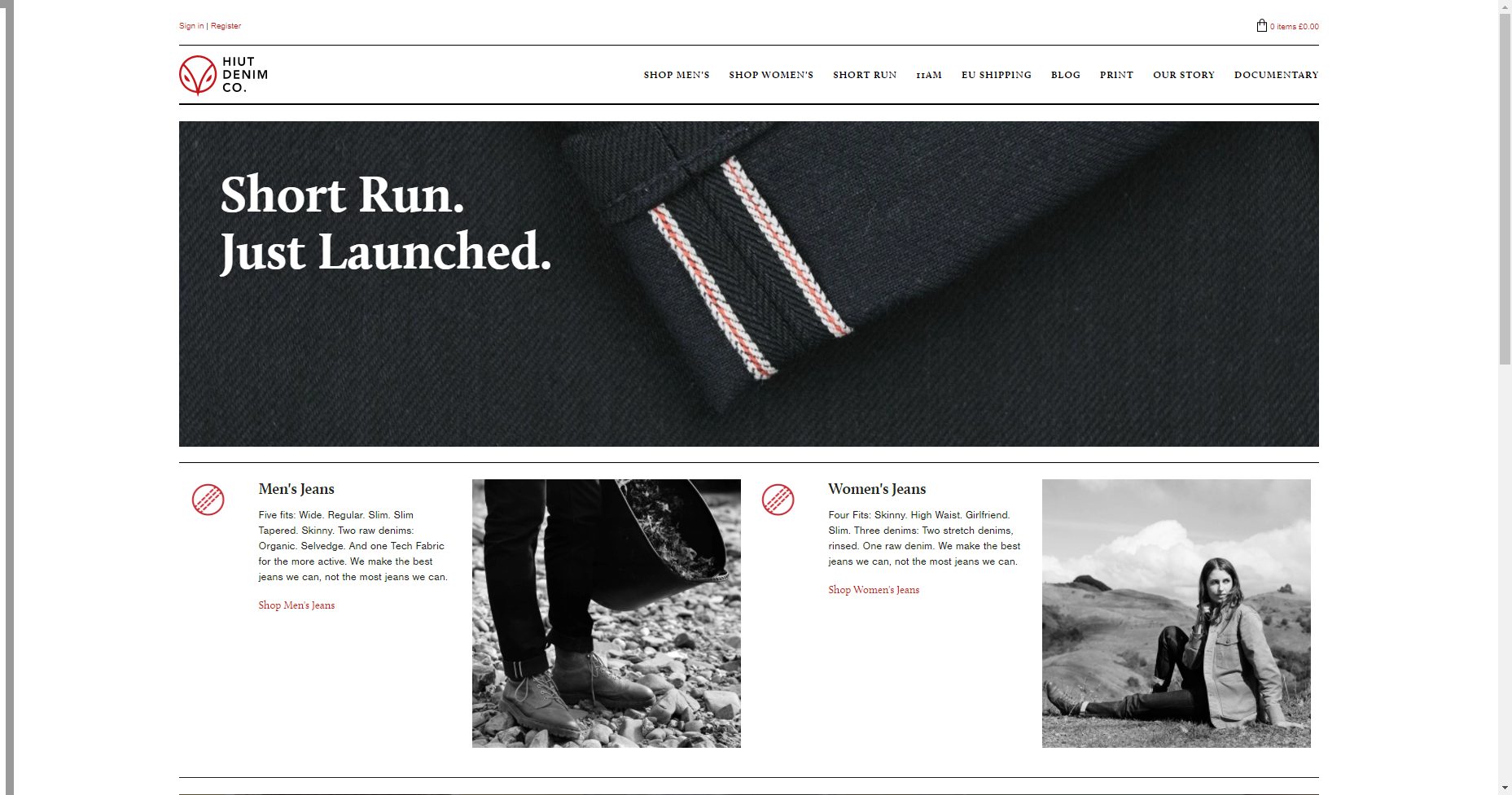 Understated is the word we'd used to describe the Hiut Shopify store. The images are all black and white, with pops of red showing up in links and icons. The focus is truly on the jeans that Hiut makes.
---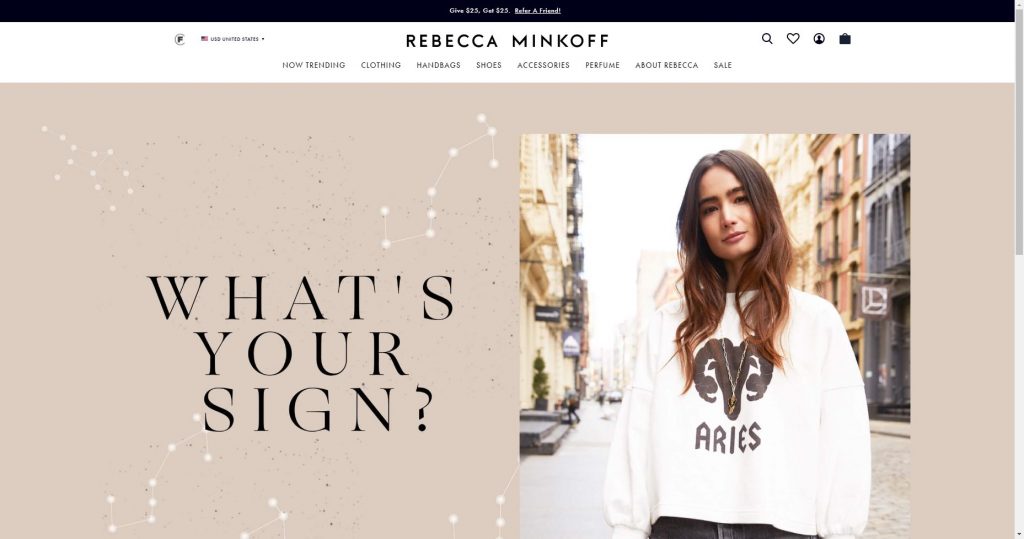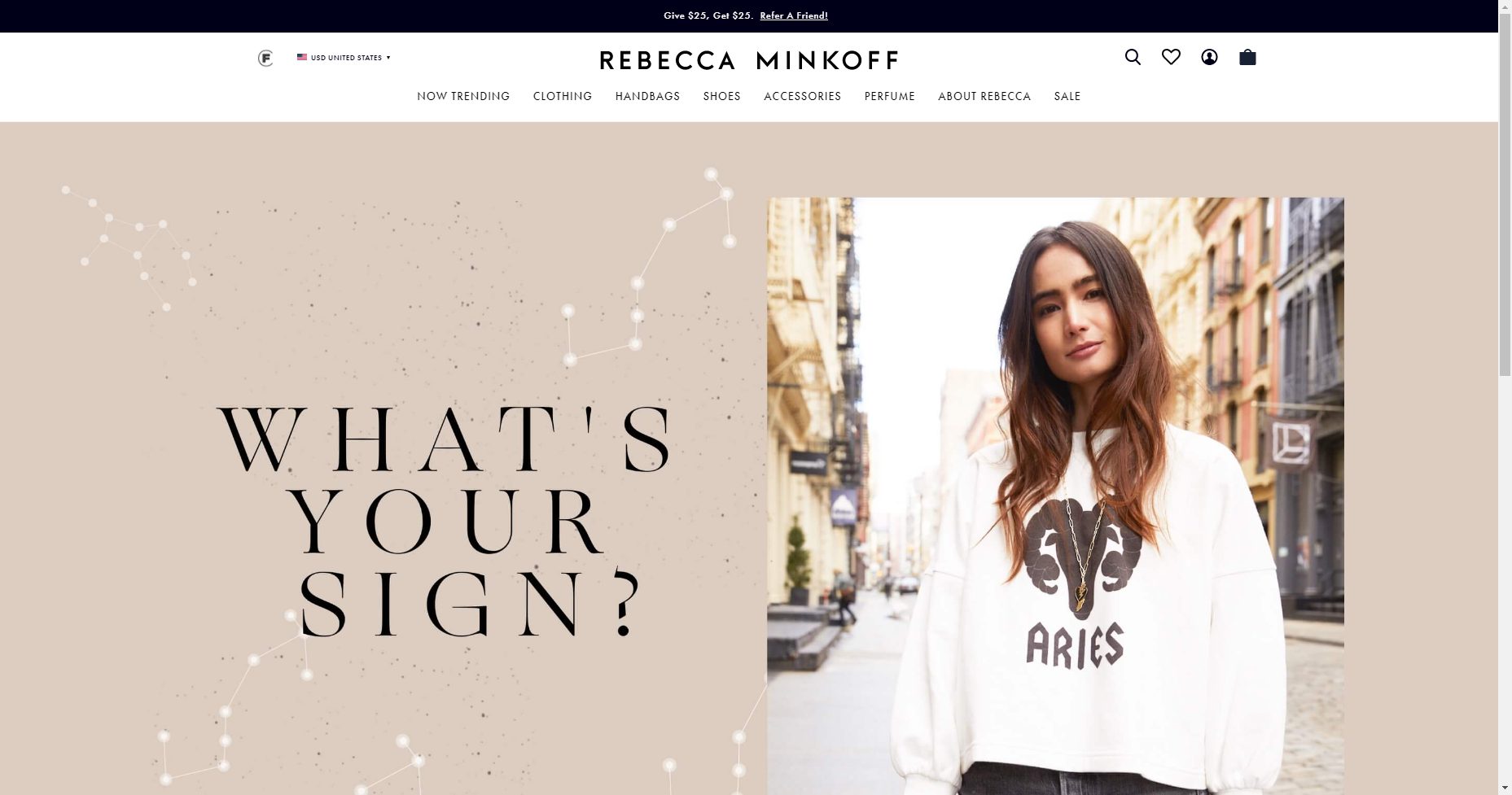 Rebecca Minkoff's Shopify store starts off with a great carousel banner that informs visitors of free shipping, a referral program, and sometimes other announcements. The overall design of the site is simple, with large images that show off the quality of the products.
---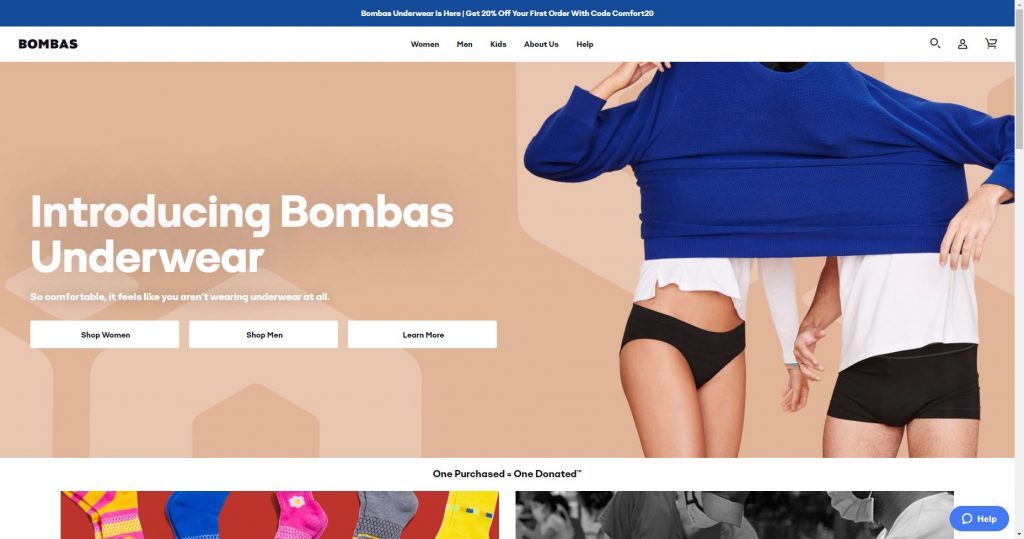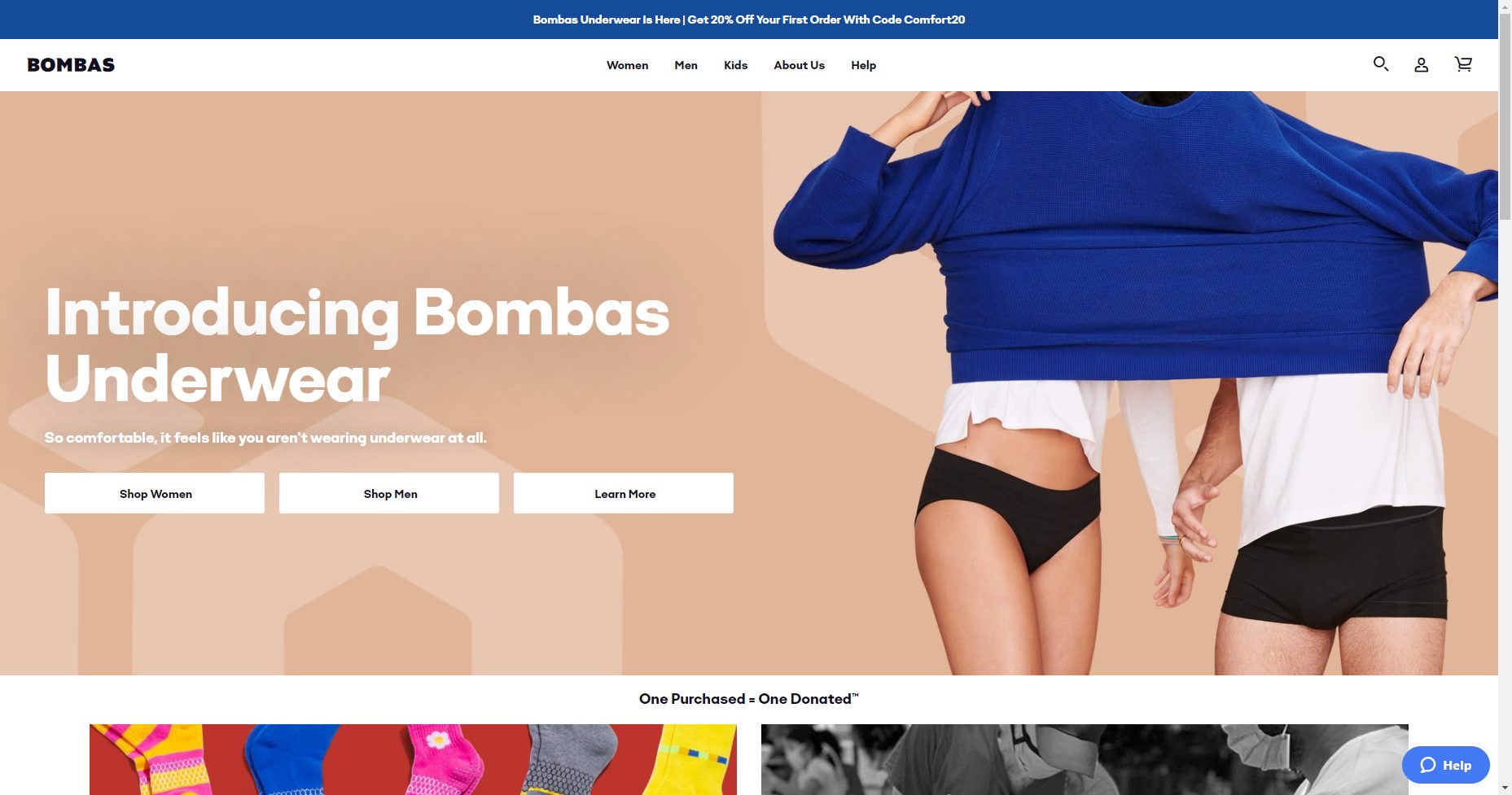 Bombas not only makes and sells comfy socks, but they donate a pair of socks for every pair they sell. And the progressive business model seems to be working: Bombas brings in more than $100 million dollars in revenue each year. We consider them to be one of the best Shopify stores because of their fun imagery and use of color over a minimalist site. We also love that they use their hero image space to advertise newer products and promotions.
---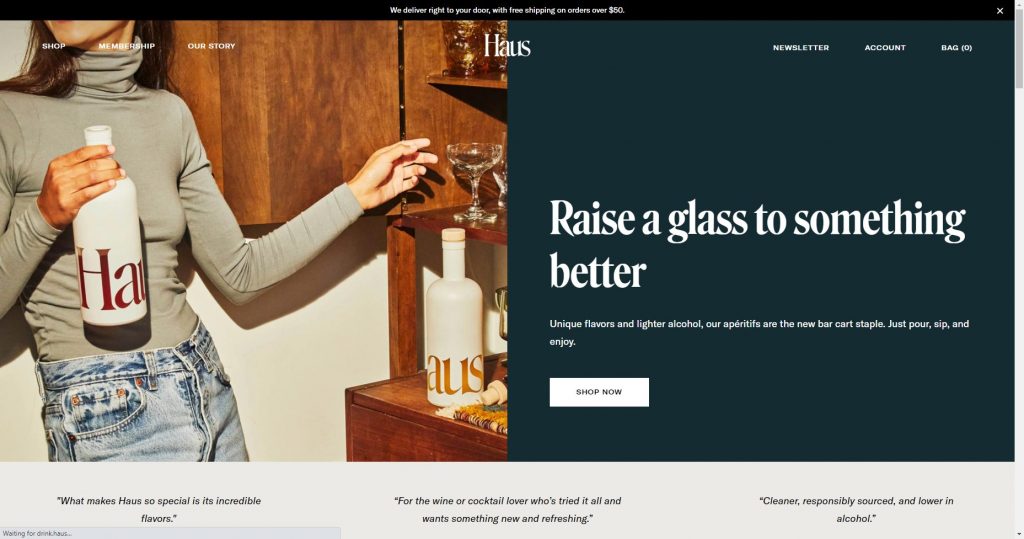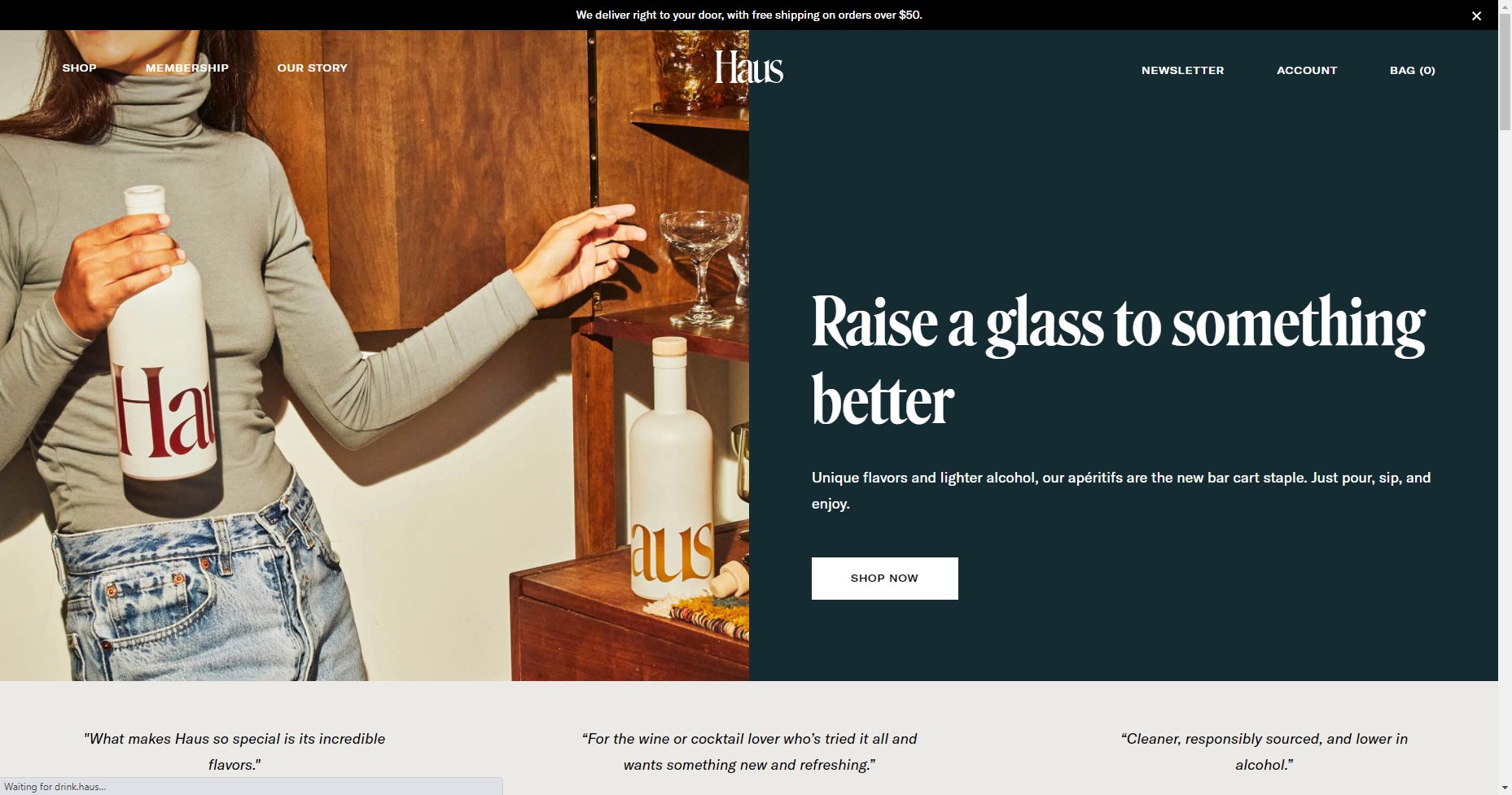 Haus is a farm-to-bottle alcohol brand that provides apéritifs that include real ingredients, without additives. The hero image on the site feels a bit dated—in the best possible way. Haus fully embraces their unique selling proposition, encouraging visitors in enormous letters to "raise a glass to something better." In case this doesn't tell visitors everything they need to know, the subheading provides more information. Then, visitors can dive right into shopping or scroll down the page to see social proof and learn more about Haus.
---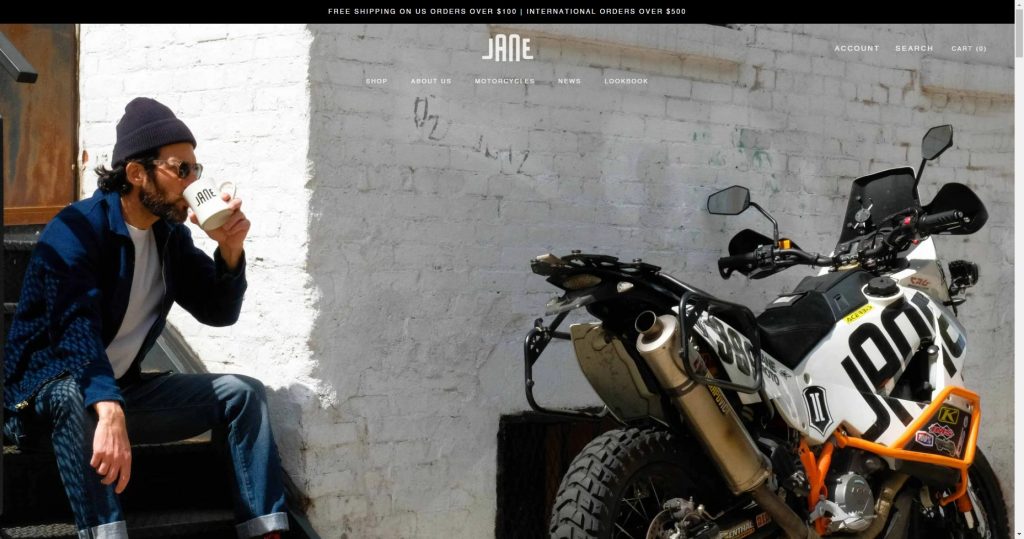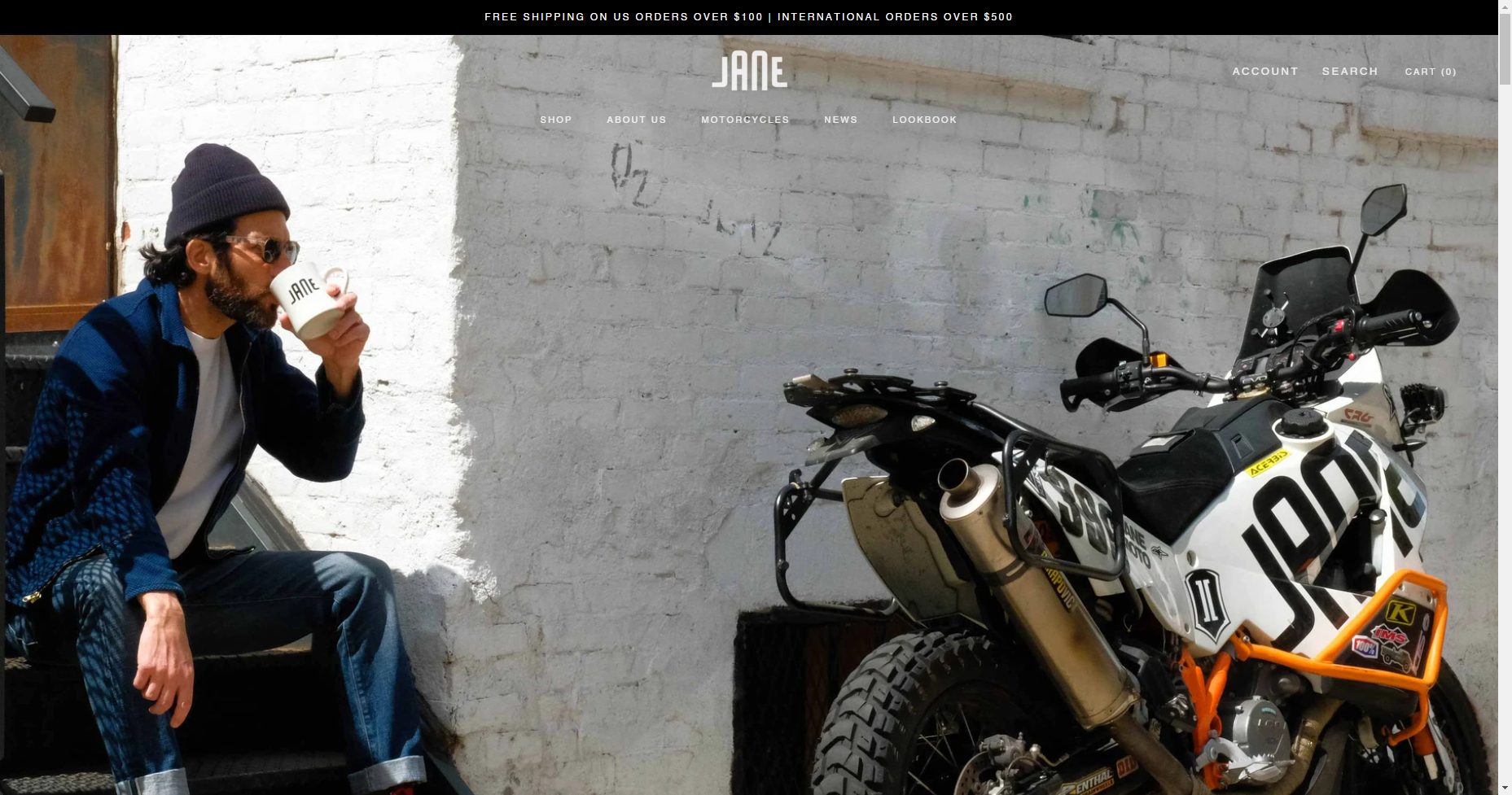 Jane Motorcycles sells "clothing for motorcycle people." In their Shopify store, you can buy everything from outwear to t-shirts to grooming products. In their brick-and-mortar stores, they add books, espresso, and custom motorcycles to their offering. The site's design is stunning, with large images providing tons of eye candy to keep visitors engaged on the site.
---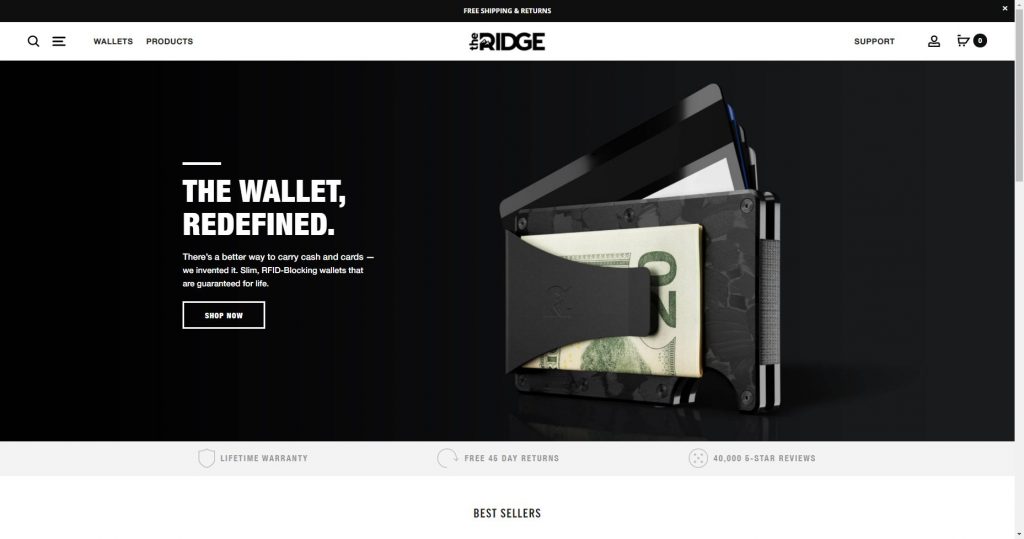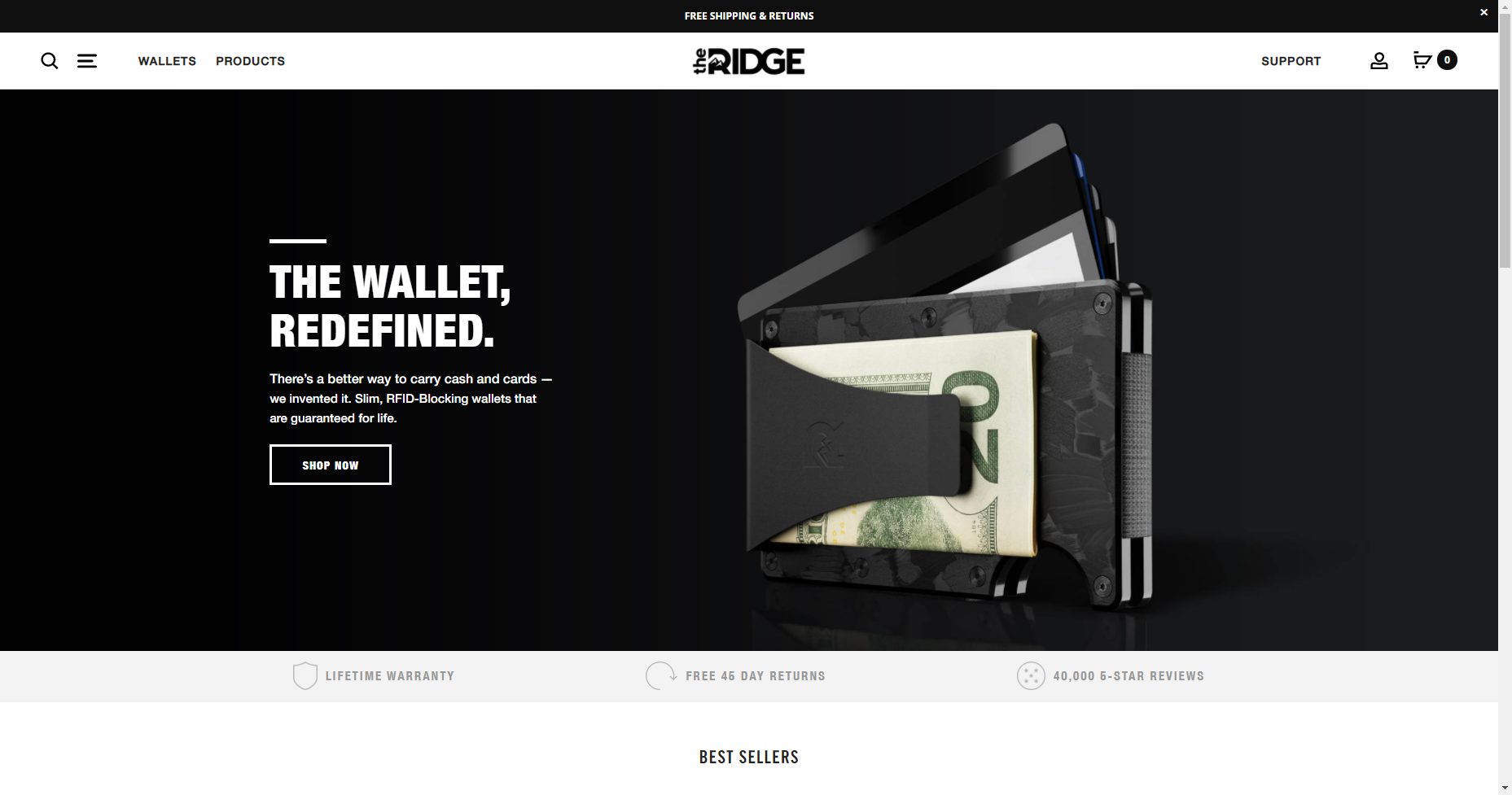 The Ridge creates products like the RFID-blocking Ridge Wallet, as well as phone cases, backpacks, and more. A banner at the top of the homepage announces free shipping and returns and we just love the sleek and sexy hero image. Just below the hero image, The Ridge has included key information that visitors will want to know before purchasing such as the return policy, warranty information, and the number of 5-star reviews.
---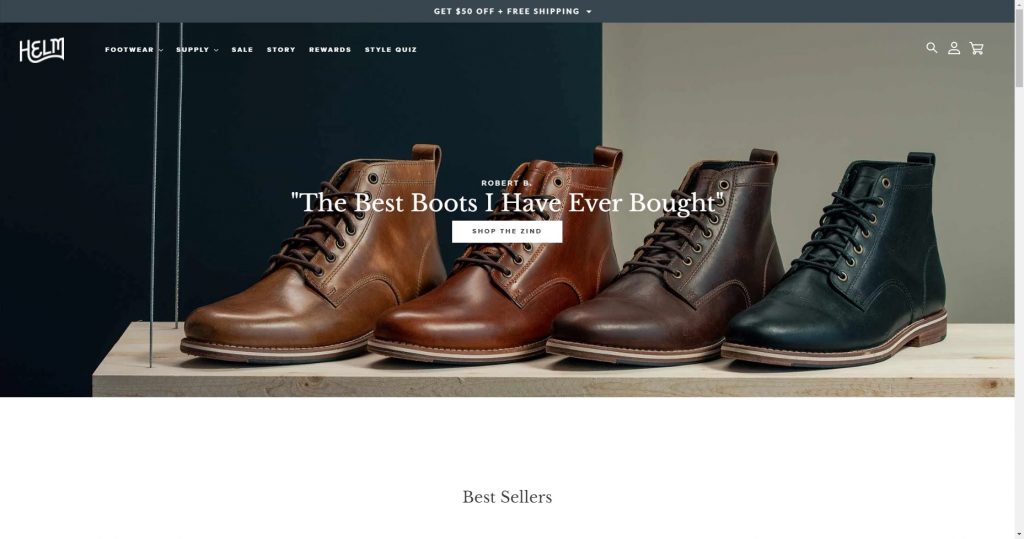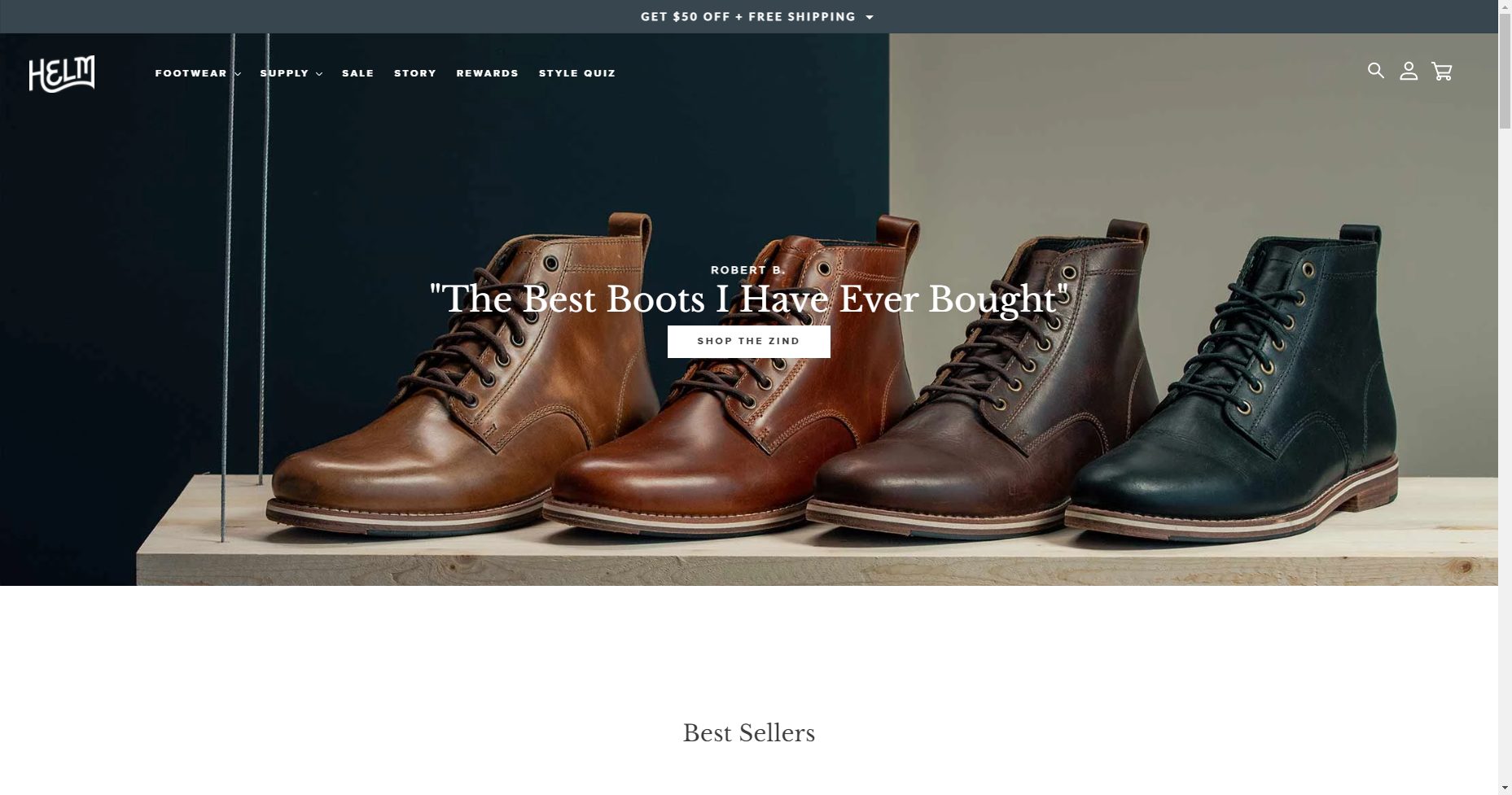 Helm is proud of its boots. You can tell because they're front and center in the hero image on the homepage. A banner at the top of the page announces a $50 off deal (plus free shipping—always a big selling point) and the navigation menu is simple. We love the addition of the style quiz, too!
---
Draw Inspiration From the Best Shopify Stores
No matter what your industry or the type of products you sell, these 26 Shopify stores should provide the inspiration you need to go forth and design a beautiful eCommerce store of your own. Shopify makes it easy with Shopify themes, plugins, and other features to help you build a site that will convert. Check out these Shopify apps to take your eCommerce store to the next level.