Advertising Disclosure
Advertising disclosure:
Our partners compensate us. This may influence which products or services we review (also where and how those products appear on the site), this in no way affects our recommendations or the advice we offer. Our reviews are based on years of experience and countless hours of research. Our partners cannot pay us to guarantee favorable reviews of their products or services.
In the dynamic landscape of modern business, the role of brand identity continues to reign supreme. As the heart and soul of a company, a brand isn't merely a logo or a tagline; it is a comprehensive representation of your vision, values, and the unique offerings that distinguish you in the market. Building and maintaining this identity, however, isn't a task to undertake lightly. Enter the experts—Brand Identity Agencies
---
Top Brand Identity Agencies
From start-ups on the cusp of their next growth phase to established corporations seeking a brand refresh, the following listicle is designed to guide business owners towards making an informed choice for their brand identity needs. As we explore each agency, we will delve into their strengths, their unique offerings, and the characteristics that make them a standout choice in the realm of brand identity.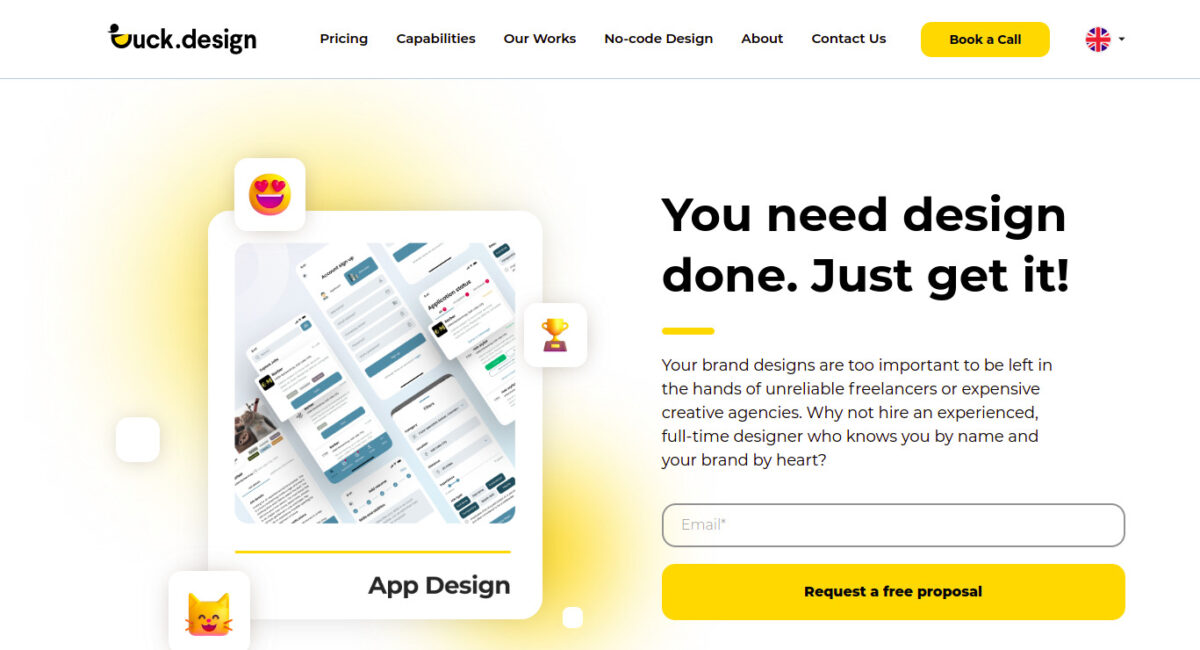 Offices: London, United Kingdom
Services: Brand Identity, Logo and Visual Identity, Style Guide Creation, Presentation Template Design, Letterhead and Business Card Design, Desktop Web Design, App Design, Digital Graphics
Established in 2017, Duck.Design is a London-based brand identity agency that has built a formidable reputation in the branding industry. The agency's ethos revolves around delivering what the client wants when they need it, a commitment to always being 'on' for their clients. With a clientele ranging from startups to established brands, marketing, and creative teams, Duck.Design has consistently proven its ability to create or enhance a brand's logo, visual identity, style guide, templates, and more, all grounded in marketing strategy, customer feedback, and competitive intelligence.
The services offered by Duck.Design are extensive, encompassing everything from new logo concepts, visual identity design, creation of new style guides and presentation templates, to bespoke desktop and app designs from scratch or based on existing materials. The agency's graphic design services are predictably-priced and reportedly 30% more affordable than agencies or the fully-loaded costs of in-house staff, making it a scalable and reliable option for busy and growing teams. The agency also offers a unique graphic design subscription model starting at $1299/month, providing businesses with a dedicated team of top designers capable of fast turnarounds and offering a fully-managed process that scales with their needs.
---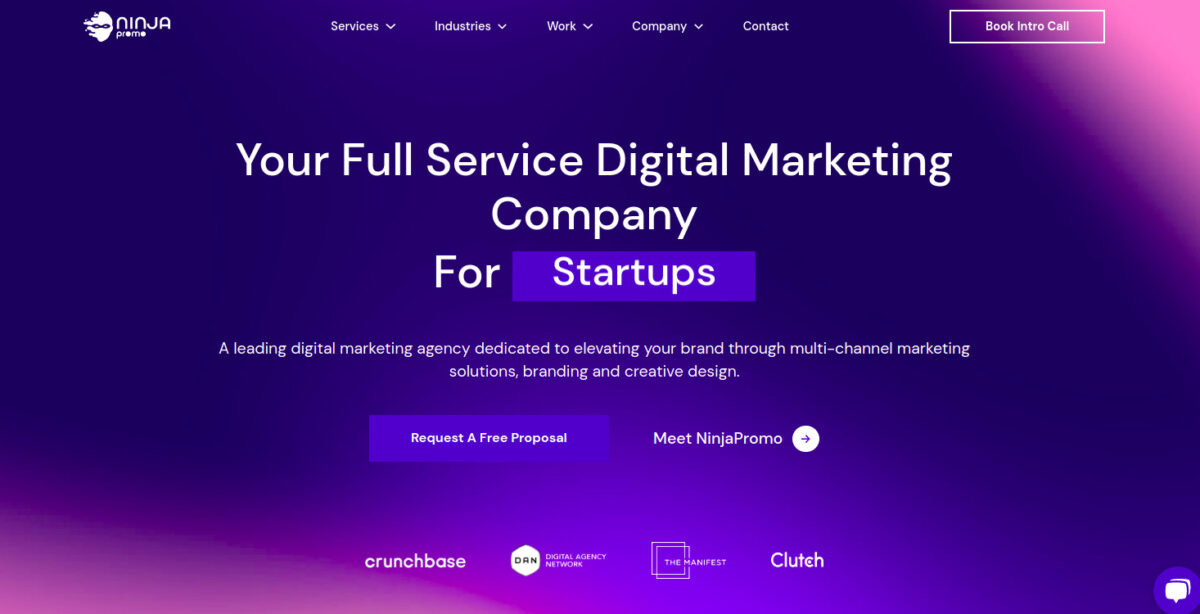 Offices: London, United Kingdom
Services: Brand Strategy, Brand Style Guides, Brand Design, Brand Development, Brand Management, Logo Design, Social Media Branding, Paid Social Media Advertising, Corporate Branding, Website Branding
NinjaPromo, headquartered in London, has carved out a niche for itself as a leading branding agency since its inception in 2017. The agency's primary mission is to provide tangible solutions that help companies establish, preserve, and enhance their brand. With a keen understanding that strong branding practices increase visibility, build trust, and drive sales, NinjaPromo offers a suite of services to assist companies struggling to navigate the tricky plane of brand development.
The agency offers a wide array of services, including brand strategy, style guides, brand design, brand management, logo design, social media branding, paid social media advertising, corporate branding, and website branding. NinjaPromo employs a multidisciplinary team of design and marketing professionals who collaborate closely with clients to develop integrated branding campaigns that effectively reach their target audience. The agency prides itself on its ability to create meaningful connections with consumers, enhance brand awareness, and drive business growth.
Whether a company is launching a new product, targeting a new audience, or seeking to promote its ethical practices or sustainable products, NinjaPromo has a proven track record of creating authentic brands that make an impact. With a focus on modern consumers' expectations and needs, NinjaPromo ensures that their client's brand positioning is unique and valuable, allowing companies to cement their position in the minds of consumers.
---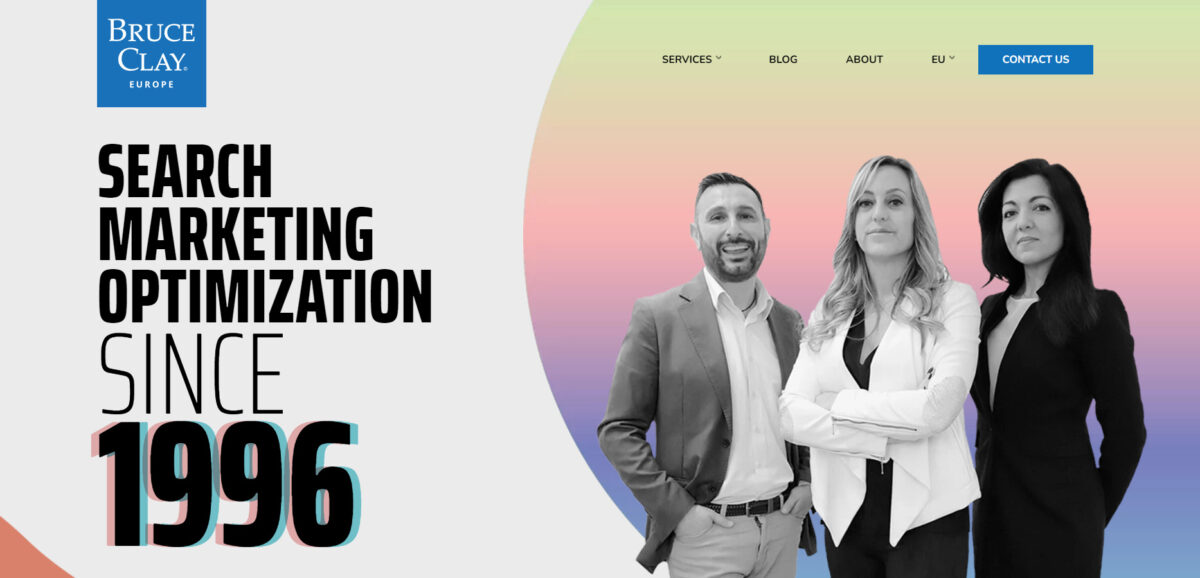 Offices: San Francisco, CA
Services: UI/UX design, Branding, Web Design, Enterprise UX
Embarking on the journey of digital transformation with Clay is akin to allying with a team of seasoned explorers. Founded in 2009, this San Francisco-based UI/UX design and branding agency, is an industry leader in creating world-class digital products and powerful brand identities. They're not just a UI/UX design agency; they're a full-service partner that works closely with their clients to define, design and develop transformative user experiences across all platforms and brand's touchpoints. With an impressive crew of over 60 designers and developers, Clay has been honing its craft for over 12 years.
They are particularly recognized for their unique approach to UX Design, wherein they masterfully fuse aesthetics with functionality to deliver seamless user experiences. Unfortunately, Clay doesn't disclose its pricing, but the minimum project size is $50,000, implying a premium service offering.
---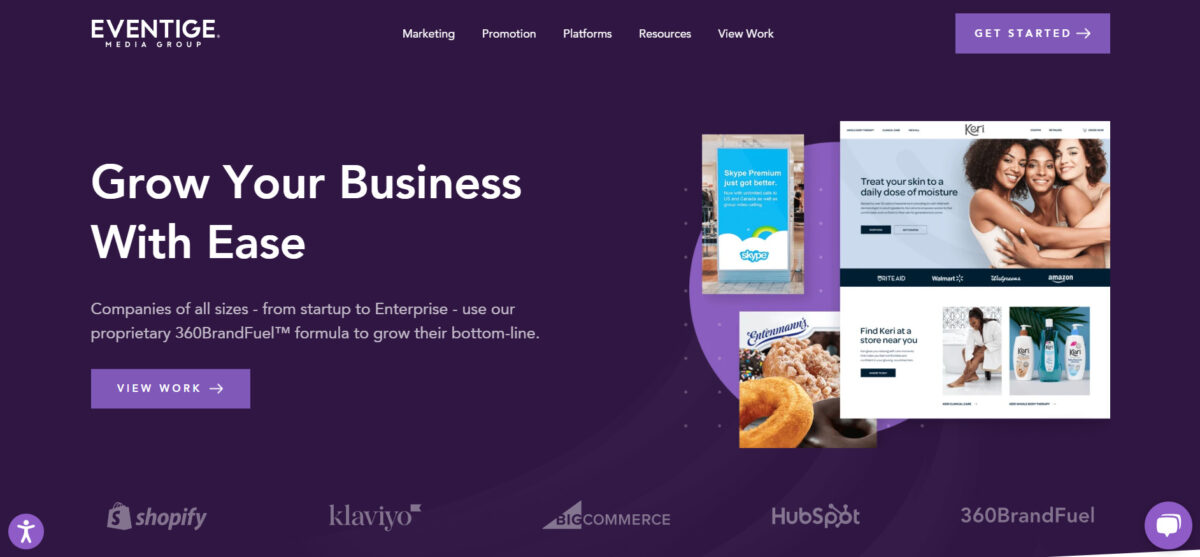 Offices: New York, NY
Services: Branding & Identity Design, Web Design, Consulting, IT, Social Media Marketing
Positioned as a full-service branding and design company, Eventige is a powerhouse of creativity and innovation. Founded in 2009 and based in New York, the agency's primary focus is on helping brands elevate their identities and attract new customers. Eventige is proficient in developing visual brand identity materials that resonate with target audiences and expedite brand positioning goals.
They've notably worked with brands such as Keri Lotion and El Buho Mezcal, showcasing their expertise in diverse sectors. Eventige believes in a meticulous design process involving discovery, market research, brand positioning review, prototyping, and testing to deliver the perfect design for its clients. Their average hourly rate ranges from $150 – $199, with the minimum project size starting at $10,000.
---
Offices: Boston, MA
Services: Brand Identity, Brand Strategy, Graphic Design
If a brand were a person, Dept would be the tailor, sculpting its visual identity to perfection. Established in 2016 and operating out of Boston, Dept is a massive agency, boasting a team of 1,000 – 9,999 experts. They understand the importance of brand identity and the role it plays in narrating a brand's story consistently across multiple channels. With a minimum project size of $100,000 and an average hourly rate of $150 – $199, they're dedicated to providing premium services to their clients.
Dept's brand strategists are equipped to help define your brand's identity, whether it's a new logo, an upgrade of your current identity, or a complete redesign. They make it their mission to unearth what makes your brand unique and utilize that in conjunction with market knowledge and technology to make your brand truly stand out. Their approach involves engaging with your staff, understanding your business, analyzing your competition, and ultimately crafting a captivating, clear-cut brand story, visual character, and brand strategy.
---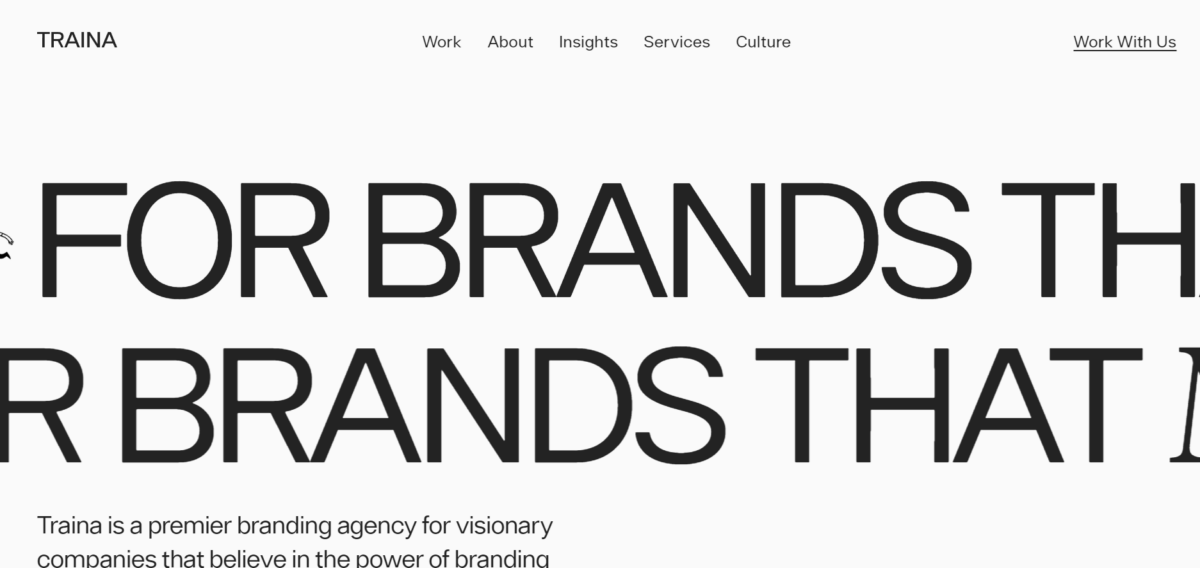 Offices: San Diego, CA
Services: Brand Strategy & Identity, Brand Activation, Digital Experiences
A paragon in the world of branding, Traina is a premier agency that caters to visionary companies that understand the power of branding and design. With their headquarters nestled in San Diego, this agency, founded in 2006, helps companies articulate their unique purpose and connect with audiences in profoundly moving ways. Their work is deeply rooted in strategy and driven by groundbreaking design. Traina's services start from $75,000, with an average hourly rate between $150 – $199.
They're known for their meticulous execution of brand strategy and identity, from articulating the brand's unique purpose to delivering compelling digital experiences. They've worked with clients like Space Center Houston, John Deere, 10x Genomics, and others, showcasing their diverse industry expertise. Their commitment to creating experiences that move hearts and minds, as well as business and the bottom line, makes them a standout agency in the brand identity space.
---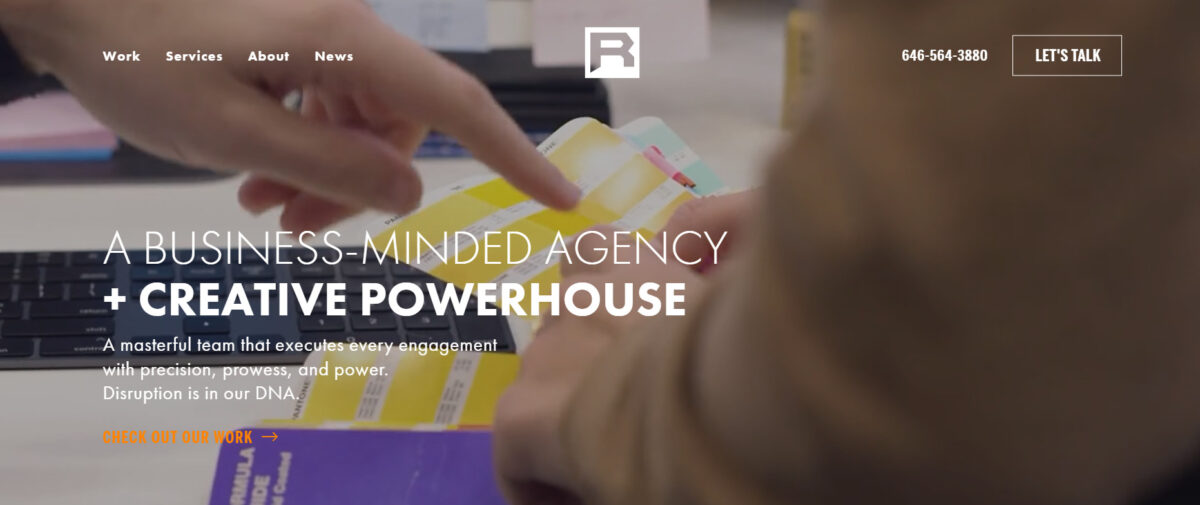 Office: New York, NY
Services: Branding, Design, Brand DNA, Positioning, Messaging, Logo Design, Retail Design, Packaging
Ruckus, based in New York, NY, is a high-impact branding agency known for its innovative approach to connecting brands and their customers. Their mantra is that branding is the craft that aligns the mission, vision, and purpose of a brand with its customer base. They understand that establishing a relationship with the customer is a delicate art, and they strive to blend elements of trust, confidence, beauty, and familiarity into their brand designs.
With a broad service range that includes brand DNA development, Ruckus charges an average hourly rate of $150 – $199, and their minimum project size is $25,000. They have worked with brands from various sectors, from major government transportation and infrastructure to food and beverage and consumer packaged goods.
One of their notable case studies includes their work for NYC Ferry. They provided advertising, iPhone/Android apps, website development, and creative services to bring the ferry service "Back To The Water". Other highlighted clients include Murad Skincare, for which they provided an end-to-end solution that included advertising, UX/UI design, and packaging.
---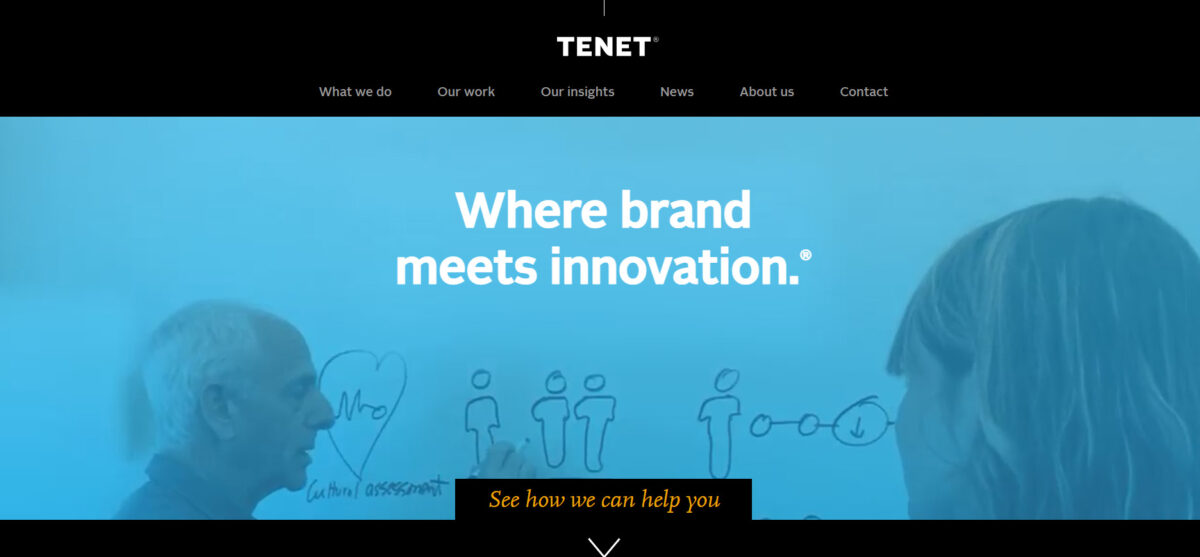 Office: New York, NY
Services: Branding, Innovation, Data Science, Brand ROI
Tenet Partners, located in New York, NY, is a pioneering brand identity agency that prides itself on its ability to fuse innovation with branding to transform customer experiences and drive growth. They believe that branding expresses what an entire organization stands for across all aspects of its business, while innovation delivers new signature experiences designed to meet consumer needs.
Their services include branding, innovation, data science, and brand ROI, with an average hourly rate of $200 – $300 and a minimum project size of $75,000. They have a proven track record of connecting branding and innovation to create value for both the brand and its customers.
Their case studies include work done for GORE, where they brought clarity to a household name in innovative materials science. They have also been recognized as a top-rated Corporate Branding firm for eight consecutive years and were featured in the latest Gartner guide as a recommended partner for building a powerful brand. Their approach to brand identity and innovation, coupled with their focus on data science and brand ROI, makes them a standout agency in the industry.
---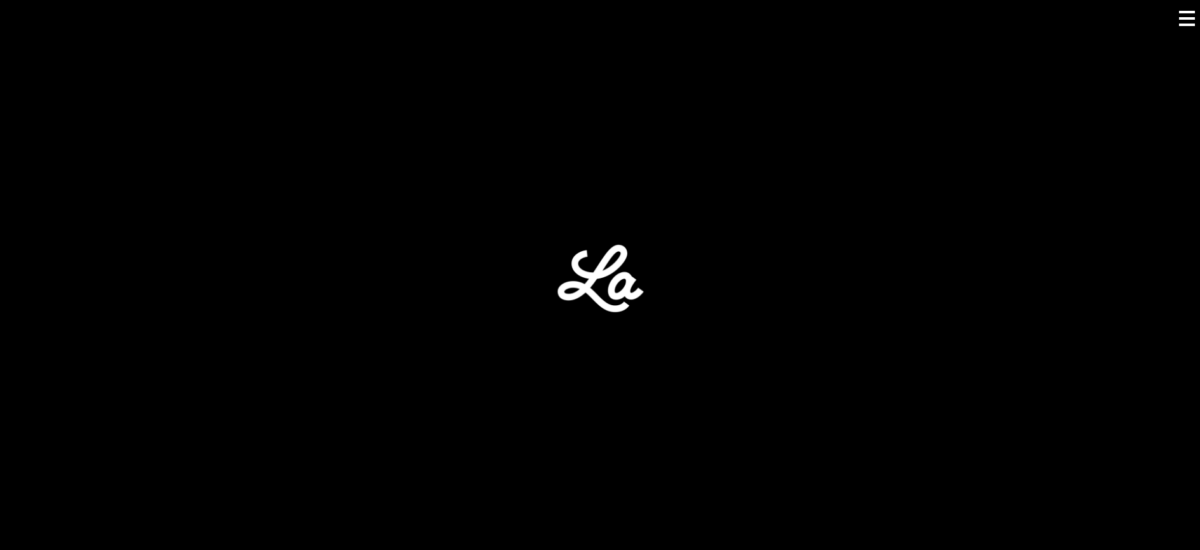 Offices: Los Angeles, CA
Services: Brand Strategy, Design, Technology
La Visual, a brand experience agency based in Los Angeles, is driven by a passion for creating authentic connections between brands and their audiences. They specialize in crafting memorable moments that make brands more relatable, relevant, and revolutionary. With a minimum project size of $100,000 and an average hourly rate of $200-$300, they work to help brands thrive in a digital world.
La Visual communicates their clients' strategic advantage through excellent creative on today's most relevant technology platforms. They've achieved successful projects such as a global rebrand for Civic Financial and a brand launch for Juma Fit.
A testament to their quality of work, La Visual's strategic process is backed by over 25 years of experience in branding and interactive design. They've helped organizations of various sizes develop their brands, including companies like Toshiba, Intuit, Yahoo!, and News Corp.
---
Offices: New York, NY
Services: Research, Brand Strategy, Design, Brand Experiences
DeSantis Breindel is a leading B2B branding agency based in New York. They focus on empowering B2B brand builders undergoing rapid transformation across various industries, including technology, healthcare, financial services, and professional services. With a minimum project size of $75,000 and an average hourly rate of $200-$300, DeSantis Breindel seeks to engage customers, influence prospects, rally employees, and inspire investors in building meaningful, impactful brands.
Their work includes creating a new industry segment in leisure travel subscription for Travel + Leisure, unifying six companies into one powerful agtech brand for Prospiant, and repositioning Guggenheim Partners to leverage new, transformative acquisitions.
DeSantis Breindel prides itself on the ability to identify a company's unique strengths and create a compelling and consistent point of view that provides a sustainable competitive advantage. Their work and unique approach have attracted clients across various industries and has led them to be recognized for their insights on brand differentiation.
---
---
The Crucial Role of Brand Identity Agencies
Navigating the world of business can be complex, but one constant remains – the paramount importance of a strong, compelling brand identity. It's not merely about your logo or tagline, but an encompassing embodiment of your values, vision, and unique offerings. Given that 81% of consumers need to trust a brand before purchasing, it's clear that trust is fostered through consistent, engaging brand identities.
Brand Identity Agencies are the experts in this field, acting as strategic partners in defining and communicating your brand's unique essence. With their design, strategy, and communication expertise, they help your brand resonate with your audience and stand out in the market.
Choosing the right agency can be pivotal, shaping your business's future. Given this high-stakes decision, it's crucial to ensure the agency you pick aligns with your vision, values, and objectives while boasting necessary expertise.
When assessing agencies, consider their portfolio, understanding of your industry, strategic brand development approach, and crucially, their ability to weave complex concepts into engaging narratives.
The agency's methodology should also be scrutinized. Is their approach customer-centric? As 73% of consumers view customer experience as a key factor in purchasing decisions, underlining the importance of a customer-focused brand identity.
Lastly, consider the agency's capacity to adapt in an ever-changing marketplace. With shifting trends and competitive landscapes, your chosen Brand Identity Agency should ensure your brand stays relevant, appealing, and future-ready.
Hopefully, this guide has provided valuable insights into the role and selection of Brand Identity Agencies, helping you on your journey towards establishing a powerful brand. Remember, your brand identity is not just a part of your business; it is the heart and soul of your company. Make sure it's in the right hands.
Frequently Asked Questions
How much does it cost to hire a branding agency?
The cost of hiring a branding agency can vary widely depending on the size of your business, the scope of the project, and the agency's reputation. For instance, La Visual has a minimum project size of $100,000, while DeSantis Breindel starts at $75,000. Agencies also usually have an hourly rate, which can range from $200-$300.
How do I choose the right branding agency for my business?
Choosing the right branding agency depends on several factors. You should consider the agency's experience in your industry, their previous work and success stories, their approach to branding, and their cost. It's also important to find an agency that aligns with your company's values and understands your goals.
Why should I hire a branding agency instead of doing it myself? 
Branding agencies have the expertise and resources to create a comprehensive and effective brand strategy. They have experience working with different businesses and can bring a fresh perspective to your brand. While it's possible to create a brand yourself, a professional agency can help avoid common pitfalls and ensure a cohesive, impactful brand identity. 
What should I expect when working with a branding agency? 
When working with a branding agency, you should expect a collaborative process. The agency will likely start with a discovery phase to understand your business, target audience, and goals. They will then develop a strategy, create the brand identity, and implement it across different platforms. Throughout this process, the agency should keep you involved and updated. 
Can a branding agency help my business stand out in a crowded market? 
Absolutely. A good branding agency like DeSantis Breindel or La Visual can help your business find its unique "white space" or point of differentiation. They can help identify what sets you apart from competitors and communicate this effectively to your target audience, thereby helping your business stand out.