Advertising Disclosure
Advertising disclosure:
Our partners compensate us. This may influence which products or services we review (also where and how those products appear on the site), this in no way affects our recommendations or the advice we offer. Our reviews are based on years of experience and countless hours of research. Our partners cannot pay us to guarantee favorable reviews of their products or services.
No longer an optional component, software marketing is now an imperative cog in the wheel of contemporary business management. In this context, the role of Software Marketing Agencies has become pivotal in delivering sustained, results-driven strategies tailored to meet the exact needs of businesses across industries.
Software Marketing Agencies serve as external partners that assist organizations in navigating the complex and ever-evolving landscape of software marketing. By employing innovative, cutting-edge technology, these agencies aim to harness the power of software to create impactful marketing strategies that not only resonate with your target audience but also drive measurable outcomes. They specialize in building robust demand generation and pipeline acceleration programs designed to attract and convert qualified prospects, thereby turning leads into loyal customers.
---
Top 10 Software Marketing Agencies to Boost Engagement & Conversions
Average Hourly Rate: $50-$99 
Average Project Cost: Starting at $1,000+ 
NinjaPromo, located in London, United Kingdom, is a software marketing company designed to elevate software brands of all sizes. Their tech-savvy, analytics-driven approach is a perfect match for software companies aiming to extend their digital presence and customer base. 
Their suite of offerings includes a comprehensive range of strategies from Search Engine Optimization (SEO) to Pay Per Click (PPC) campaigns, all carefully crafted to spark interest and increase customer engagement. Their creative content and digital media expertise can help you revamp your brand identity and attract new customers. They also offer unique marketing services tailored for SaaS companies and startups. 
NinjaPromo excels in social media marketing, using innovative tactics to build a community around your technology brand. Their lead generation strategies aim to convert potential customers into loyal clients effectively. They also leverage high-quality, SEO-optimized content to engage customers and boost website traffic. 
Moreover, they offer data-driven analytics and reporting to track the success of your campaigns and optimize them for maximum results. In partnership with leading venture-backed organizations, NinjaPromo's dedicated team commits to delivering measurable results that can help elevate your software marketing game. 
Services: 
Advertising

 

Blockchain Marketing

 

Search Engine Optimization

 

Social Media Marketing

 

Video Production

 

Branding

 

Digital Strategy

 

Graphic Design

 

Mobile & App Marketing

 

Pay Per Click

 

UX/UI Design
---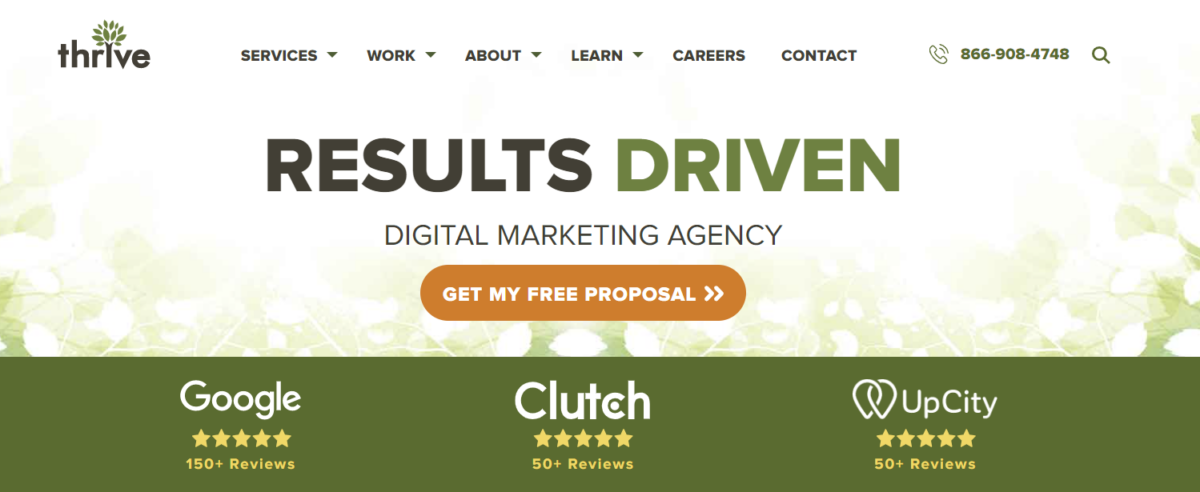 Average Hourly Rate: $100-$149 
Average Project Cost: Starting at $1,000+ 
Based in Dallas, Texas, United States, Thrive is a dynamic full-service digital marketing agency that has been serving businesses since 2005. Thrive utilizes its own SEO and marketing skills to drive new customers, making it a reliable partner for software companies. 
Thrive offers a wide range of digital marketing services, from organic SEO to technical SEO, ensuring your website's high visibility in search results. Their technical experts are capable of performing a comprehensive site audit and optimization, including crawl error fixing and site speed optimization, thus enhancing your website's crawlability and indexability. 
Their link-building service focuses on acquiring traffic from high-authority websites, thereby increasing consumer trust. They are also adept at web design and development, creating search engine optimized, mobile-ready websites that support your digital marketing campaigns. 
Thrive's social media campaigns are designed to grow and engage your followers, with strategies tailor-made to your business needs. Their AdWords certified PPC specialists create targeted ad copies and optimize bidding strategies for maximum ROI. 
Services: 
Search Engine Optimization

 

Pay Per Click

 

Social Media Marketing

 

Web Design
---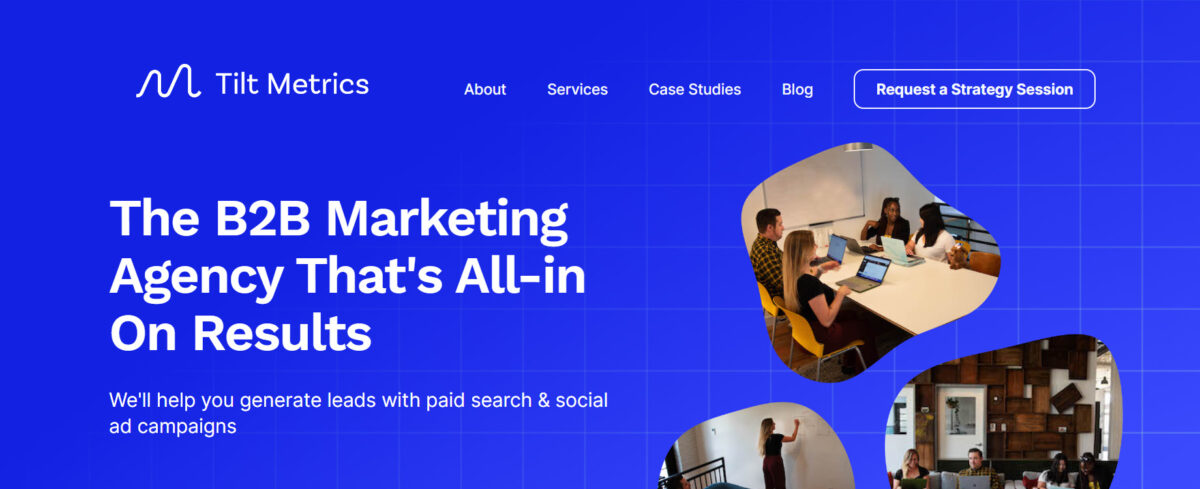 Average Hourly Rate: $150-$199 
Average Project Cost: Starting at $1,000+ 
Operating out of Boston, MA, United States, Tilt Metrics is renowned for its business-to-business (B2B) marketing expertise, with a special focus on software and service companies. This results-driven marketing agency is committed to generating substantial leads for your company's core offerings through targeted paid search and social ad campaigns. 
Their marketing approach revolves around creating awareness, building trust and authority, and converting qualified prospects into sales for your team. Leveraging an assortment of platforms, from social media giants like Facebook, Instagram, LinkedIn, and YouTube to sponsorships, Tilt Metrics creates automated lead generation campaigns that effectively transform prospects into loyal customers. 
Their standout success includes facilitating $2.1 million in sales for a technology consultancy via paid ads, and securing over 10,000 signups for a FinTech SaaS through paid ads and SEO.  
Services: 
Search Engine Optimization (SEO)

 

Pay Per Click (PPC)
---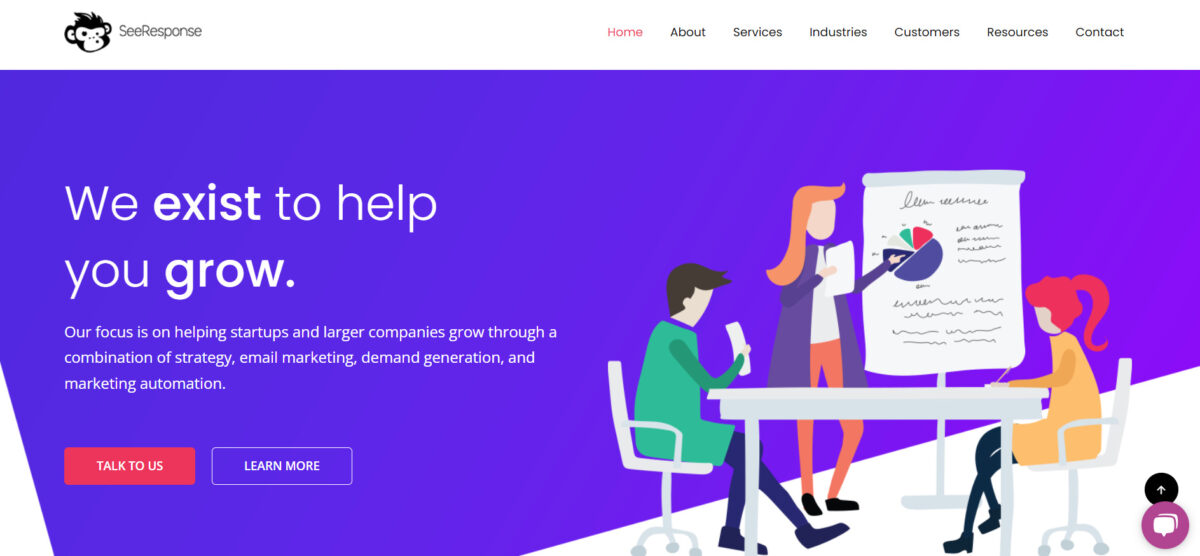 Average Hourly Rate: $50-$99 
Average Project Cost: Starting at $1,000+ 
Headquartered in McLean, VA, United States, SeeResponse is a top-tier B2B software marketing agency that tailors marketing strategies to help technology businesses scale. Specializing in building a continuous influx of prospects for your business, they aim to establish a robust sales pipeline for your software company while optimizing for maximum ROI. 
Through a blend of branding and demand generation tactics, SeeResponse promises to increase your user base and onboard new users. They specialize in telling unique, impactful stories about your software product, focusing on articulating the problem your software solves and how it benefits its users. 
They are a HubSpot agency partner and provide inbound marketing services to software, internet, and SaaS businesses. Their strategies are designed with the complex B2B software buyer journey in mind, leveraging their deep understanding of the multiple influencers and factors that guide decision-making in this market. 
Services: 
Email Marketing

 

Search Engine Optimization (SEO)

 
---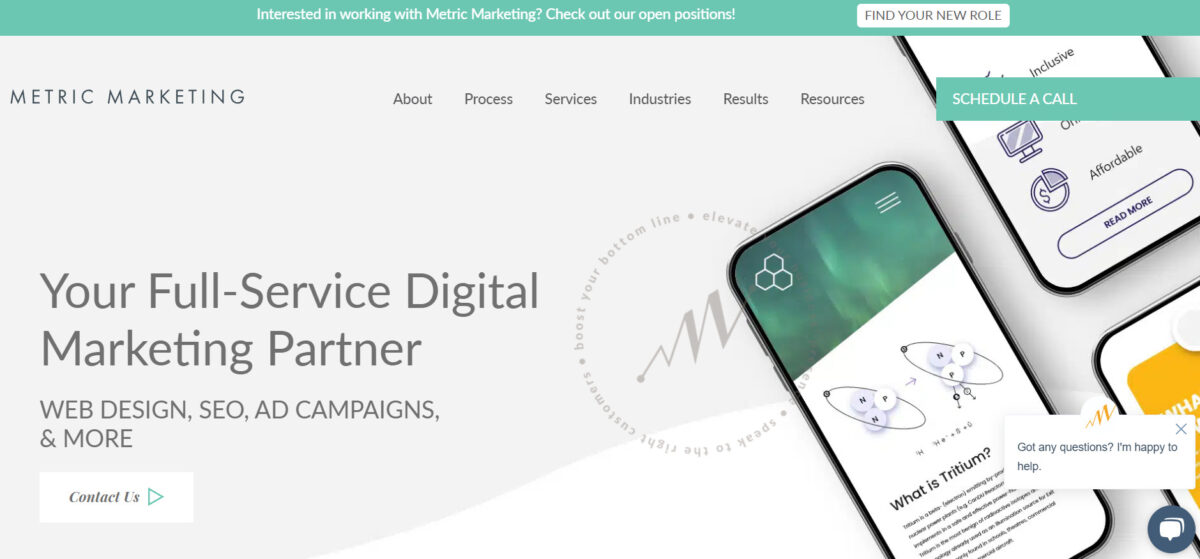 Average Hourly Rate: $150-$199 
Average Project Cost: Starting at $1,000+ 
Located in Ann Arbor, MI, United States, Metric Marketing is a full-service marketing agency dedicated to fostering growth for businesses operating in the software space. The firm brings onboard a cross-functional team with each member being an expert in their respective field, ensuring that all of your software marketing needs are met. 
Metric Marketing specializes in multiple avenues of digital marketing, making use of data-driven techniques to formulate effective marketing strategies. Their primary focus is to increase the visibility of your software product or service, ensuring it lands in front of the right audience. They are versed in competing with your software partners, tying together multiple services, and gaining traction for new software. 
They craft high-quality, SEO-optimized content that reflects your unique software language and draws in your target audience. Their web design and development services ensure that your website is centered around your software, offering an engaging user experience that increases your SEO ranking. In addition to these, their marketing strategy also includes paid search ads and social media lead generation, directed towards maximizing your ROI. 
Services: 
Advertising

 

Content Marketing

 

Graphic Design

 

Marketing Strategy

 

Search Engine Optimization (SEO)

 

Social Media Marketing

 

Web Design and Development

 

Branding

 

Digital Strategy

 

Email Marketing

 

Pay Per Click (PPC)

 
---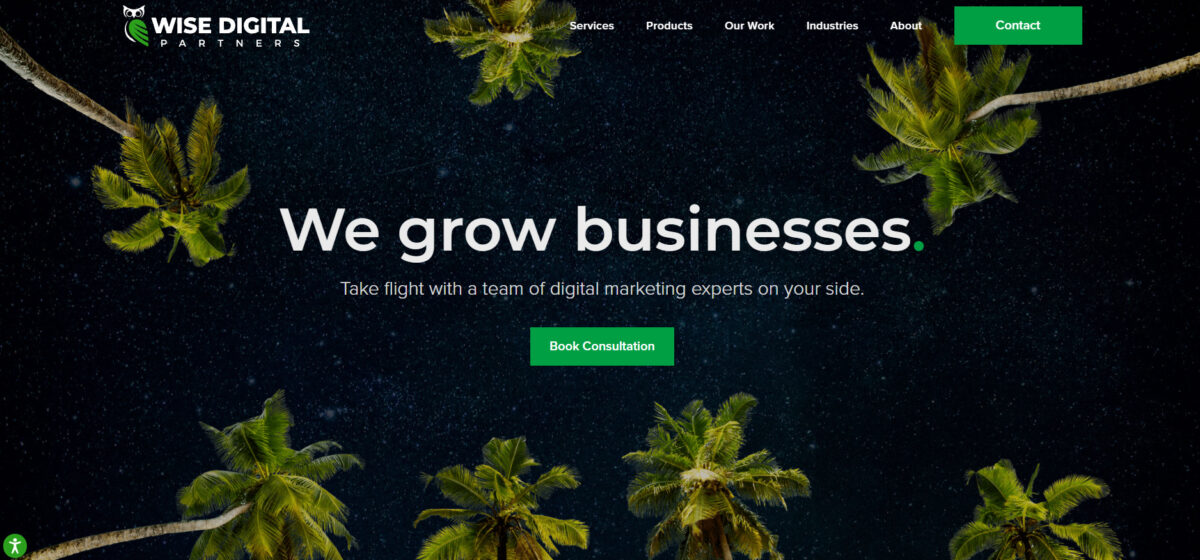 Average Hourly Rate: $150-$199
 Average Project Cost: Starting at $10,000+ 
Wise Digital Partners, based in San Diego, CA, United States, is a technology marketing agency that excels in providing digital marketing services for tech companies. Their team is dedicated to helping your business flourish with exceptional web design, paid advertising, SEO, and more. 
Their services include strategy-first website design to ensure a lasting impression and attract more profitable clients. Their SEO team works with your website team to drive organic traffic to your site from keywords your audience searches online. They also provide paid traffic services that deliver conversion rates eight times the industry average. Their approach combines data-driven strategy with effective execution, providing you with measurable results. 
Services: 
Web Design

 

Web Development

 

Pay Per Click (PPC)

 

Search Engine Optimization (SEO)

 

Digital Strategy

 
---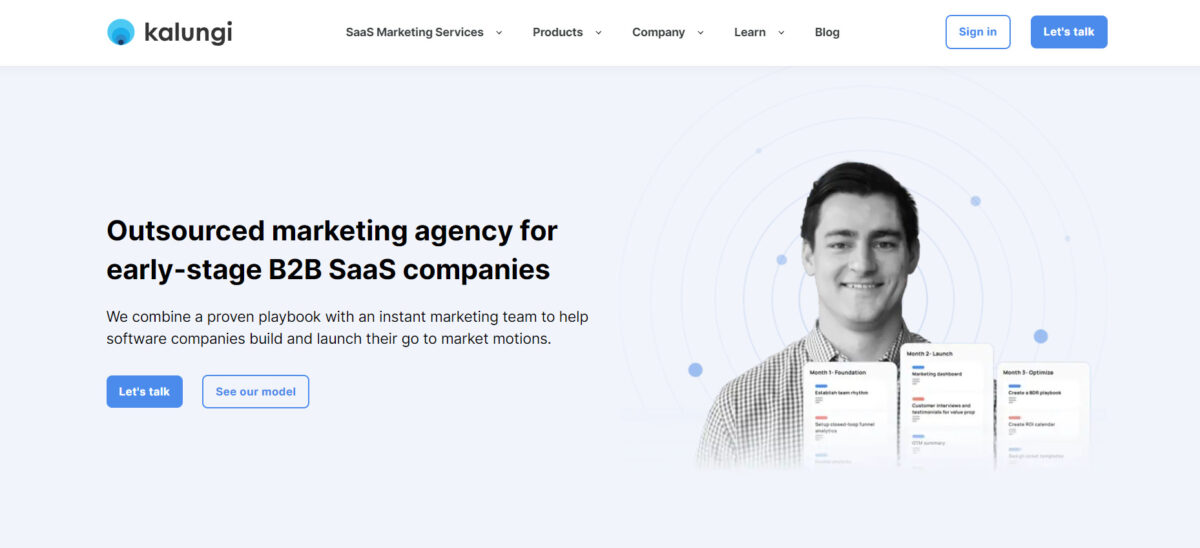 Average Hourly Rate: $100-$149 
Average Project Cost: Starting at $25,000+ 
Positioned in Seattle, WA, United States, Kalungi is a go-to outsourced marketing agency for early-stage B2B SaaS companies, lending its extensive expertise to help them construct and initiate effective market motions. Kalungi is distinctively known for its robust 'playbook' approach and comprehensive team, instilling high confidence among its clients for assured growth and effortless execution of marketing strategies. 
They offer a comprehensive suite of services to build your brand and accelerate your growth in the software industry. Starting from ground zero, they guide software companies to shape their brand identity, define their market position and effectively launch their products. They offer full-service support with a dedicated SaaS marketing team led by experienced Chief Marketing Officers and also provide fractional SaaS marketing leadership for businesses looking to refine their marketing function. 
Services: 
Content Marketing

 

Conversion Optimization

 

Digital Strategy

 

Marketing Strategy

 

Branding

 

Email Marketing

 
---
Average Hourly Rate: $100-$149 
Average Project Cost: Starting at $5,000+ 
Based in Atlanta, GA, United States, Brown Bag Marketing is a full-service digital marketing agency, specializing in delivering tangible results for B2B software and IT companies. They have built a reputation for being a no-nonsense partner for businesses serious about growth, and their success can be seen in the high-quality leads they have generated for their clients over nearly two decades. 
Brown Bag Marketing's expertise in the tech sector helps them craft digital strategies that are finely tuned to the unique needs and challenges of IT companies. They can help revitalize outdated marketing strategies, turning them into powerful engines for lead generation and business growth. Their clientele ranges from startups to Fortune 500 tech companies, demonstrating their flexible and dynamic approach to digital marketing. 
They leverage a company's online assets such as their website to maximize lead generation and growth, supporting companies to stand out in a competitive industry landscape. Case studies highlight their capability in strengthening inbound marketing for industry leaders, managing campaigns, and content marketing strategies.  
Services: 
Branding

 

Content Marketing

 

Social Media Marketing

 

Web Design

 

Web Development

 

Digital Strategy

 

Logo Design

 
---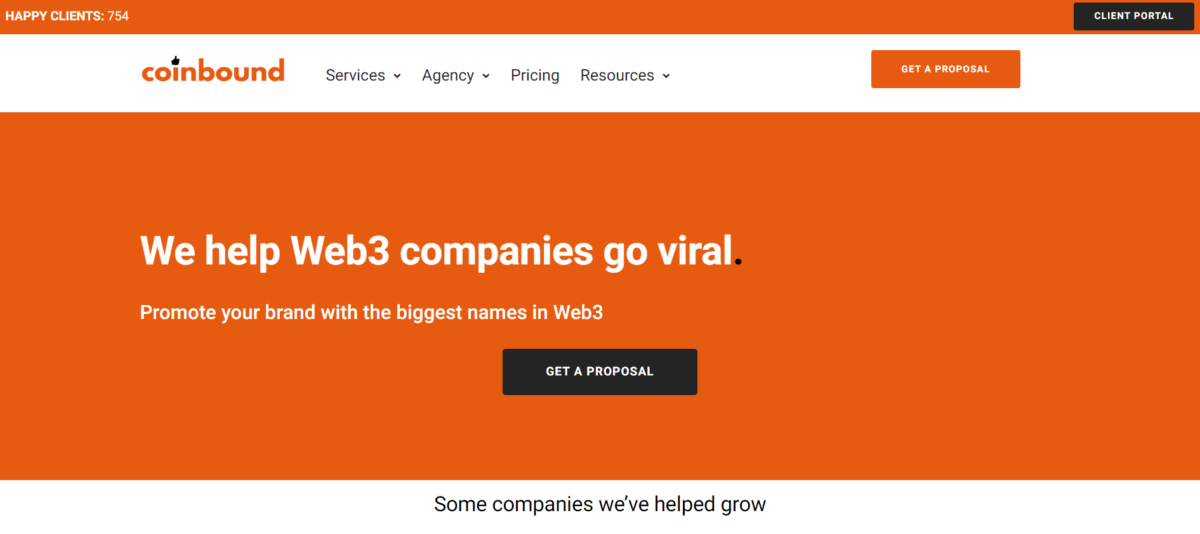 Average Hourly Rate: $300+ 
Average Project Cost: Starting at $5,000+ 
Coinbound, headquartered in New York, NY, United States, is a premier SaaS marketing agency designed for growth. Their mission is to assist software companies in customer acquisition, MRR growth, and scalability. They stand out through their tailored strategies and proven results, with software clients typically experiencing a 350% increase in organic visibility within the first few months. 
Coinbound's robust PR initiatives help secure extensive organic coverage from major SaaS-focused publishers, influencers, and media. Their PR experts craft compelling releases, pitches, and announcements that capture the interest of the tech and software industries. Previous clients have been featured in prestigious outlets such as TechCrunch, Forbes, and Yahoo Finance. 
Their B2B SaaS lead generation targets creating powerful outbound sales processes at scale. They bring a steady stream of qualified leads to software businesses, with over 50,000 qualified leads already driven to their clients. 
Services: 
Media Planning & Buying

 

Public Relations

 

Social Media Marketing

 

Content Marketing

 

Search Engine Optimization

 

Pay Per Click
---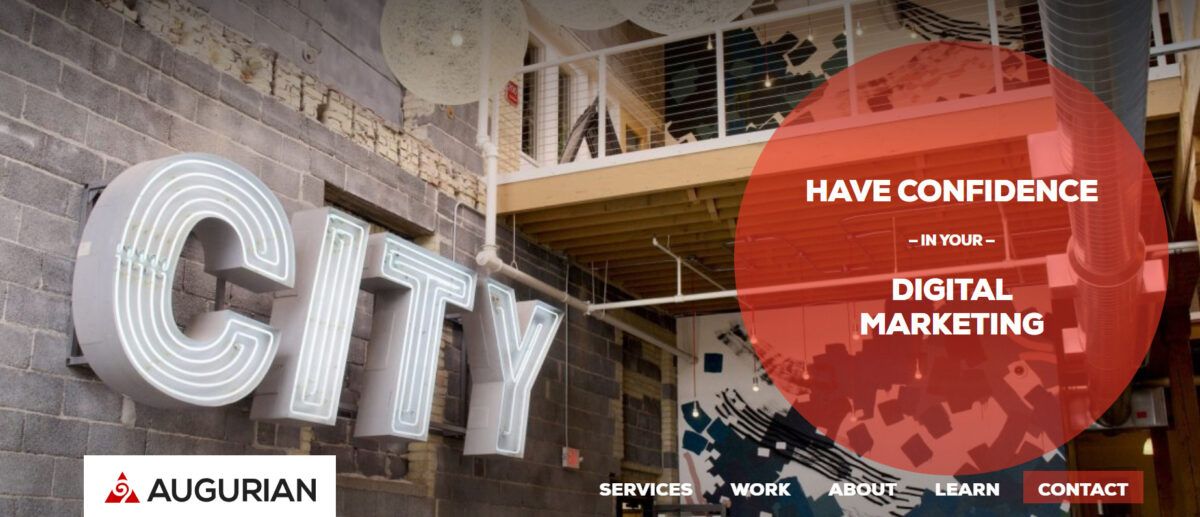 Average Hourly Rate: $100 – $149 
Average Project Cost: Starting at $5,000+ 
Based in Minneapolis, MN, United States, Augurian is a SaaS marketing agency committed to accelerating growth for software companies. They cater to both mature SaaS businesses and start-ups, providing supportive digital marketing strategies tailored to each client's target audience and their unique customer journey. 
Augurian is renowned for its ability to match the unique value proposition of a SaaS company with a correspondingly unique marketing strategy. Their expertise lies in maximizing digital marketing ROI by minimizing acquisition costs and increasing conversion rates. The result is a custom-built digital marketing strategy using SEO, SEM, PPC, Analytics, and Content Marketing. 
Augurian's approach to Content Marketing for SaaS companies involves creating high-quality, engaging content that resonates with your target audience. For PPC, they are skilled in leveraging paid search and social advertising to reach the right customers at the right time. 
Lastly, they pride themselves on their commitment to studying and understanding SaaS marketing trends. This deep knowledge informs their digital strategy and fosters qualified lead generation for their SaaS clients. 
Services: 
Pay Per Click

 

Search Engine Optimization

 

Content Marketing

 

Digital Strategy

 
---
---
How to choose the right marketing agency for your software company?
Choosing the right Software Marketing Agency can make the difference between business growth and stagnation. In this regard, several considerations come into play. Firstly, an agency's understanding of your business and industry is crucial. This ensures that the strategies they develop align with your business objectives and cater to your unique audience. Secondly, their expertise and proficiency in using advanced marketing software is key. This will dictate how effectively they can implement, manage, and optimize your campaigns. Thirdly, look at their track record of success. An agency's portfolio, case studies, and client testimonials provide insights into their ability to deliver tangible results. Finally, their commitment to data-driven decision making, transparency in operations, and willingness to adapt to evolving market trends are hallmarks of a trustworthy and reliable partner.
The importance of a Software Marketing Agency cannot be overstated in the current climate of fierce competition and rapidly changing consumer behavior. In essence, these agencies are the engine that fuels your business's growth in the digital marketplace. With expert knowledge in areas such as CRM software, marketing automation, digital advertising platforms, and analytics tools, they enable businesses to optimize their marketing efforts, streamline their processes, and achieve a higher return on investment.
We hope that our exploration of the various strengths and services of the above-mentioned agencies, will empower you as a business owner with the necessary insights to make an informed decision when selecting a Software Marketing Agency that aligns with your business's unique needs and aspirations. Choose wisely, for the right partner can serve as the catalyst propelling your business towards unprecedented success in today's digital age.
Frequently Asked Questions
Why should I choose a specialized Software Marketing Agency over a generic one?
Software Marketing Agencies understand the unique needs and challenges associated with marketing software products. They know the industry, the competitive landscape, the decision-making process of software buyers, and the most effective marketing strategies for generating qualified leads. Their specialized knowledge can often lead to more efficient and effective marketing campaigns.
How do Software Marketing Agencies help generate leads?
These agencies use a variety of strategies to generate leads, including SEO to improve your online visibility, content marketing to engage potential customers, social media marketing to build a community around your product, and PPC campaigns to target specific audiences. They focus on attracting qualified prospects, nurturing them through the sales funnel, and ultimately converting them into customers.
Can a Software Marketing Agency help with improving my software's user experience (UX)?
While marketing agencies primarily focus on promoting your software, many do have UX experts on their teams or partner with UX agencies. They understand that a user-friendly software interface can significantly contribute to customer satisfaction and retention. You should inquire with the agency directly about their capabilities in this regard.
What kind of commitment do I need to make when hiring a Software Marketing Agency?
This depends on the agency and the scope of the project. Some agencies might work on a project basis with a clear beginning and end, while others might require a long-term contract. It's important to discuss this upfront to align your expectations and ensure the partnership fits your business model and needs.