Running a successful YouTube channel takes a lot more than just coming up with a topic and sharing a video. With the tough competition on the platform, you need to spend time marketing and managing your channel to bring in new followers and make sure the followers you have are getting a great user experience. That's what makes the difference between a channel that gets more views and more followers by the day and one that falls flat. But most YouTube creators don't take the time, which is why there are only ever a handful of breakout YouTube stars at a time. That's why we've put together this list of 25 YouTube marketing and channel management tools that will set you up for a brilliant 2022.
---
25 YouTube Marketing and Channel Management Tools for 2022:
---
25 YouTube Marketing and Channel Management Tools
YouTube is a powerful platform for bloggers, vloggers, YouTube influencers (of course), and eCommerce business owners. The platform is part social media, part search engine. In fact, it's the second largest search engine around, second to Google. With more than 2 billion monthly active users, it's no surprise that YouTube is such a robust platform for those who want to make some money—a little or a lot!
But there are a lot of moving pieces involved in creating a successful YouTube channel. Not only do you have to come up with great YouTube content ideas but you also have to market your channel so you can continue to get more YouTube subscribers. And, as if that weren't enough, you still have to manage your YouTube channel to ensure that the subscribers you get stick around. Fortunately, we've got something to help. Here are 25 of the best YouTube marketing and channel management tools we've found to get your YouTube channel set up for a successful 2021 and beyond.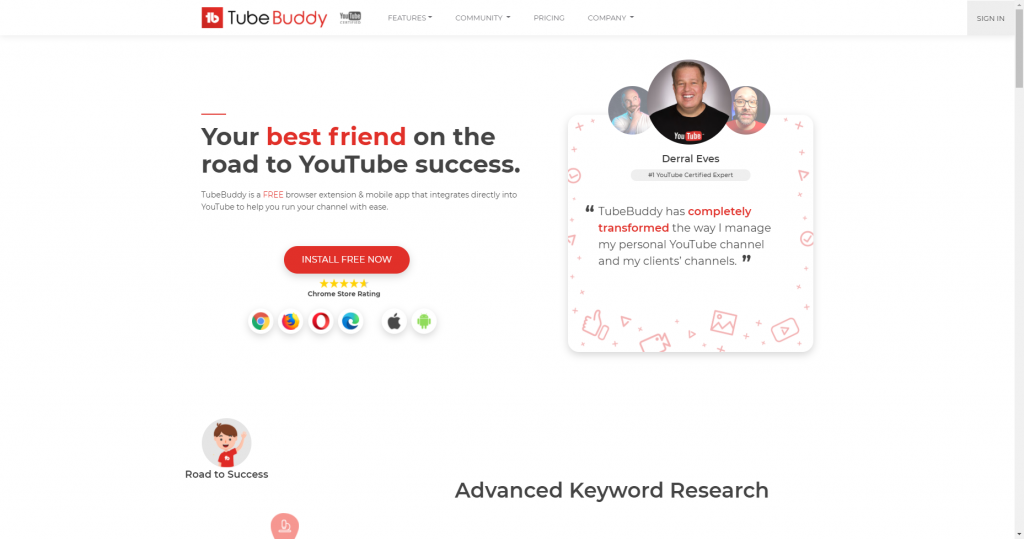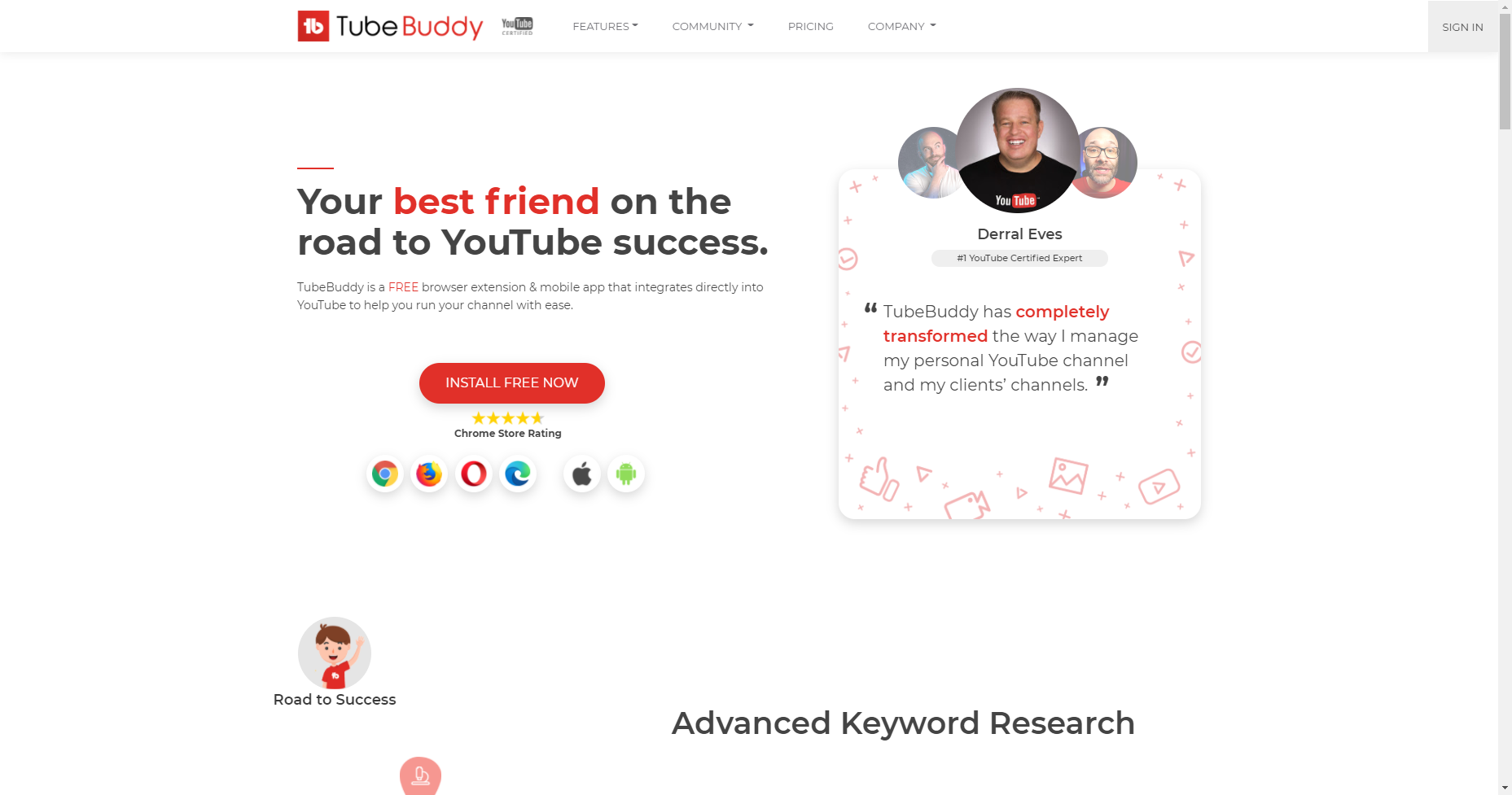 Cost: Free trial, price ranges from $9–$49/month.
TubeBuddy is a browser extension for Chrome, Firefox, and Opera with more than 60 features designed to help you manage your YouTube channel easily. TubeBuddy includes features for keyword research, tags, productivity, analytics, bulk processing, video SEO, and a lot more. We really love the advanced keyword research, A/B testing, and post scheduling features. TubeBuddy is a great option for handling the repetitive tasks that come along with making videos.
Within TubeBuddy, you'll find two awesome channel and video analytics tools: Videolytics and Channelytics. The Videolytics shows video and channel data like comments, ratings, total views, social media engagement, and even offers SEO insights and best practice recommendations to help you improve your videos. Channelytics shows you 30 days of data for views and subscribers in addition to video and channel insights through usage stats, a health report, and a retention analyzer.
---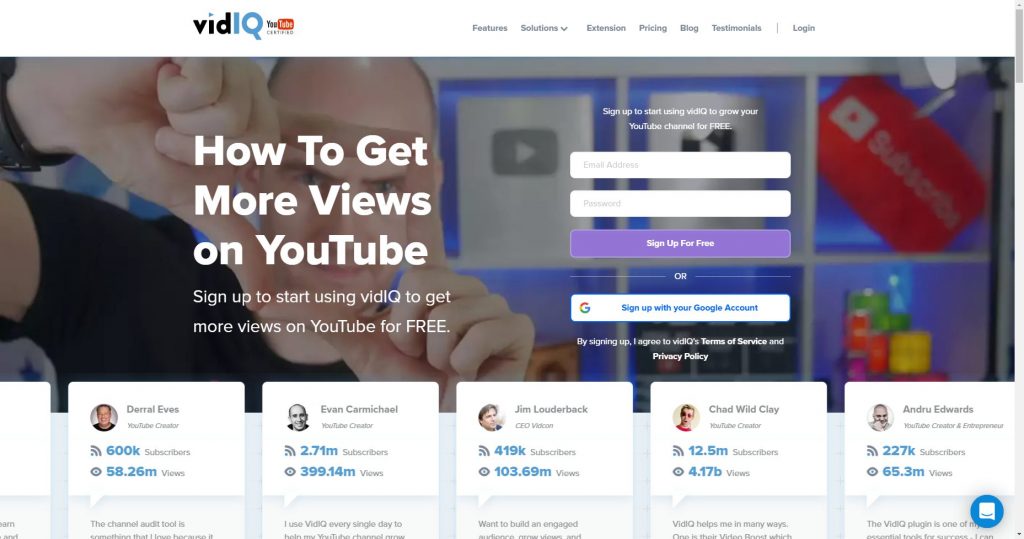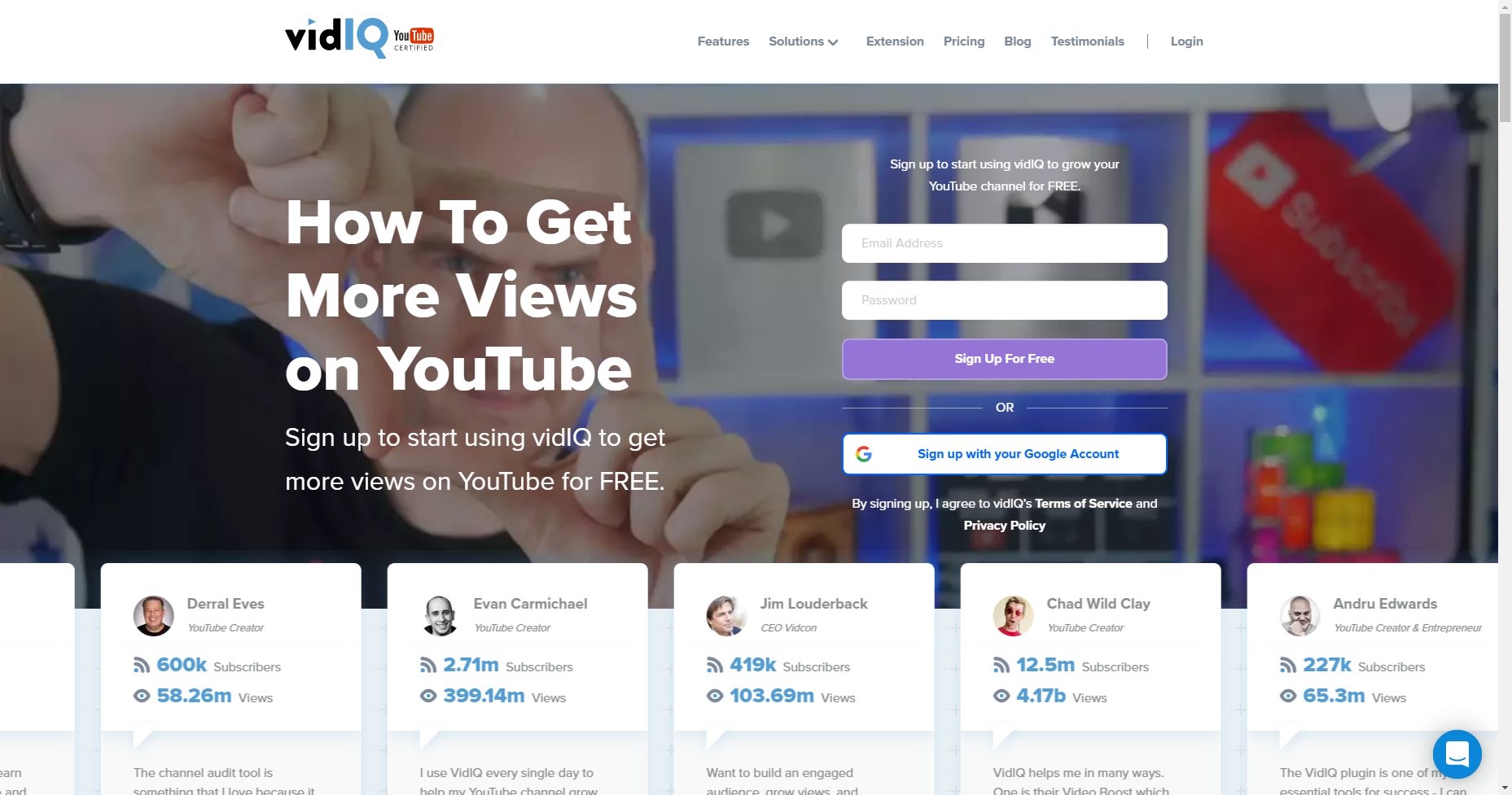 Cost: Basic free plan, prices range from $7.50–$415/month.
VidIQ is an easy-to-use YouTube certified tool that can help you maximize watch-time, tags, and social media shares. It includes competitor analysis tools, keyword research, trending alerts, a YouTube thumbnail generator, video statistics comparisons, and a real-time overview of your channel's stats.
---


Cost: Free
YouTube Studio is an excellent resource provided for free by YouTube. You can upload videos, get your channel analytics and performance insights, get video snapshots, and more. There's also a YouTube Studio mobile app for iOS and Android so you can manage your YouTube channel no matter where you are. You'll be able to check your video and channel performance, moderate comments, respond to comments, update video details like your YouTube video description and title, and even add custom thumbnail images and change your monetization settings.
---
4. YouTube Audio Library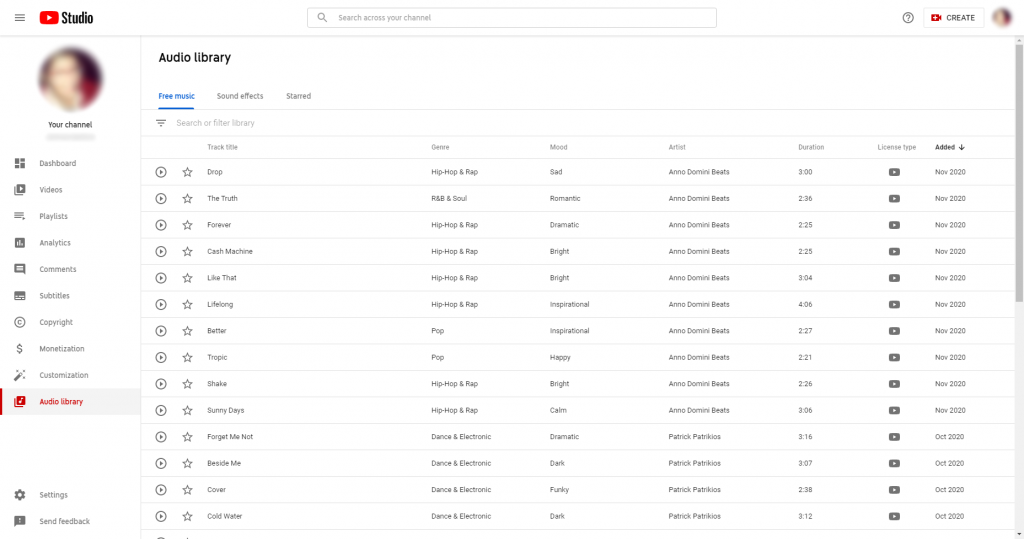 Cost: Free
YouTube has a free Audio Library within YouTube Studio that's filled with songs and sounds you can use to create just the right feeling for your YouTube videos. These songs and sounds are royalty-free so you don't have to worry about infringing on anyone's copyright.
---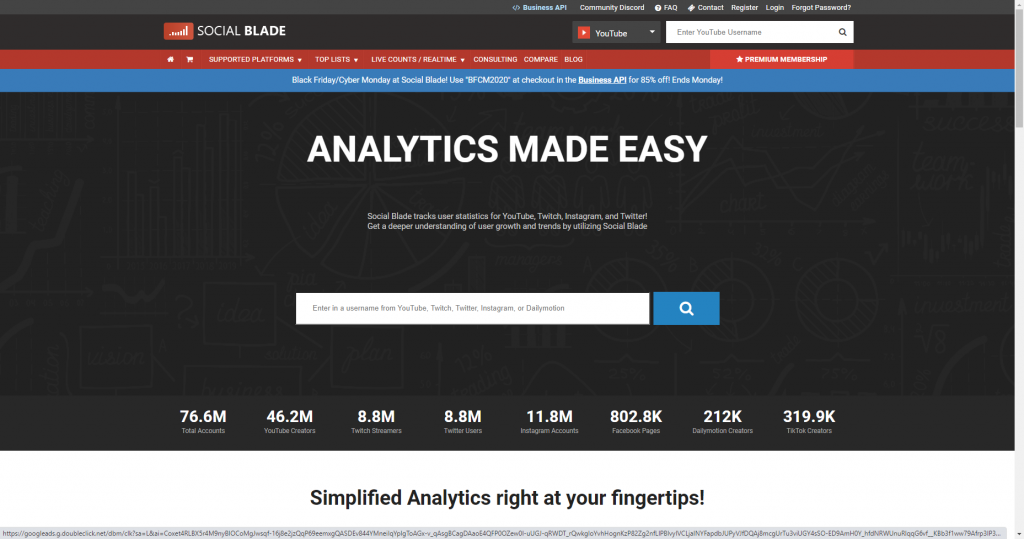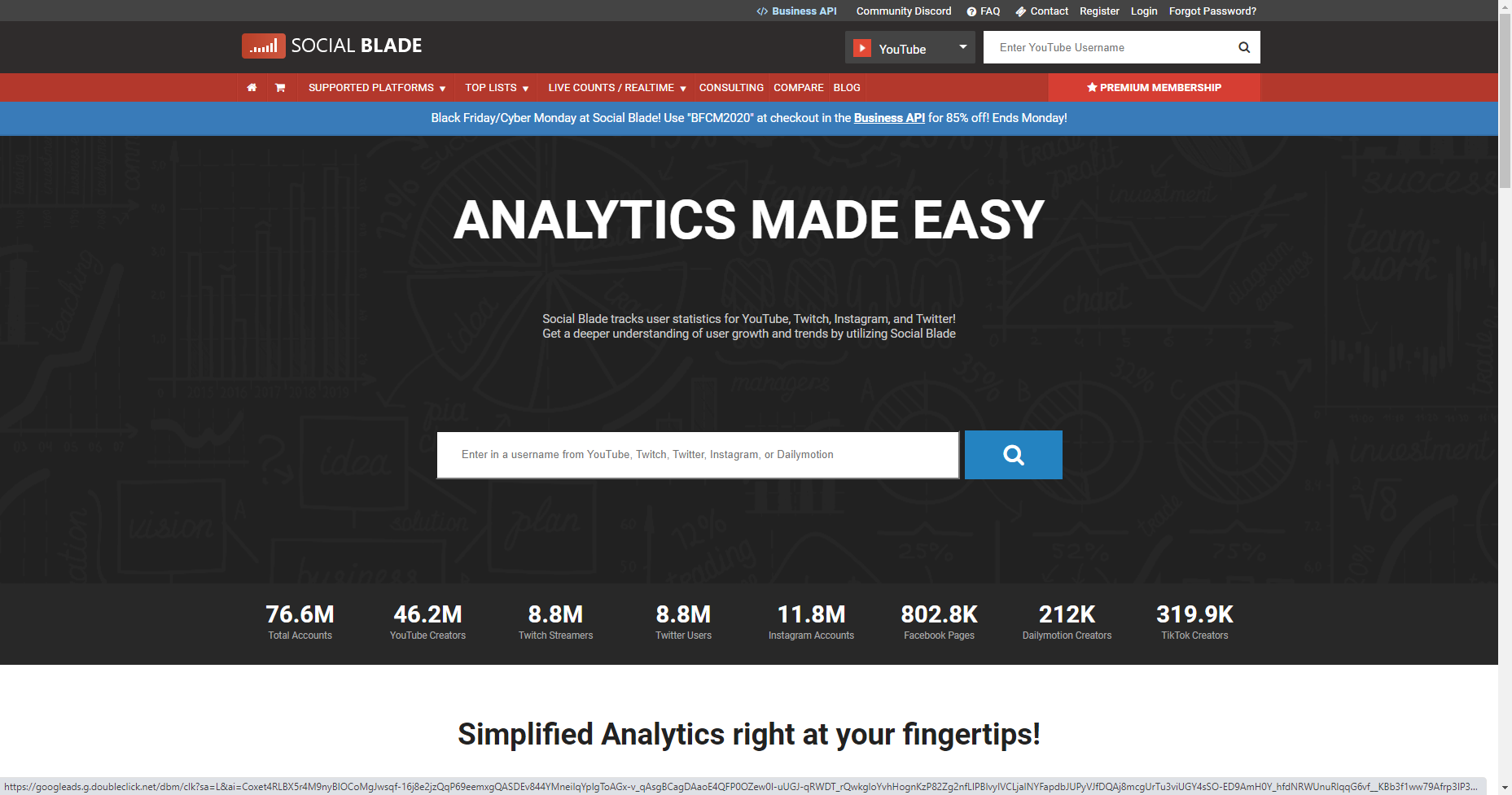 Cost: Free plan, prices range from $3.34–$83.34/month.
Social Blade is one of the most well-known of our YouTube marketing and channel management tools. You can use this tool to get a better understanding of user growth and trends. It includes social media analytics and statistics, YouTube platform insights, and details about engagement on Twitter, Dailymotion, DLive, Facebook, and YouTube. With Social Blade, you can perform a competitive analysis of your YouTube channels to gain the insights you need to grow. Social Blade can even help you find out how much YouTubers are making on the platform. The best way to find that out, of course, is our YouTube Money Calculator.
---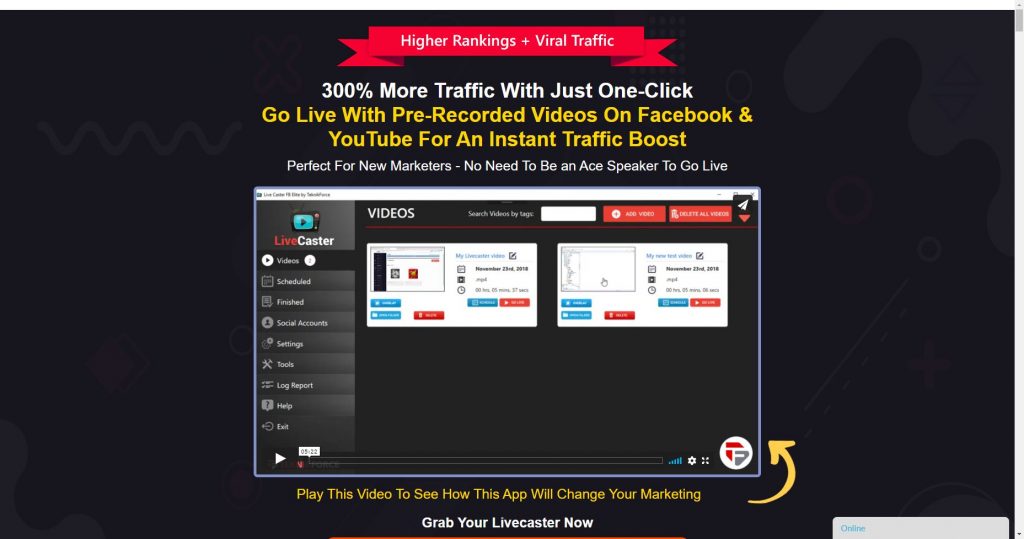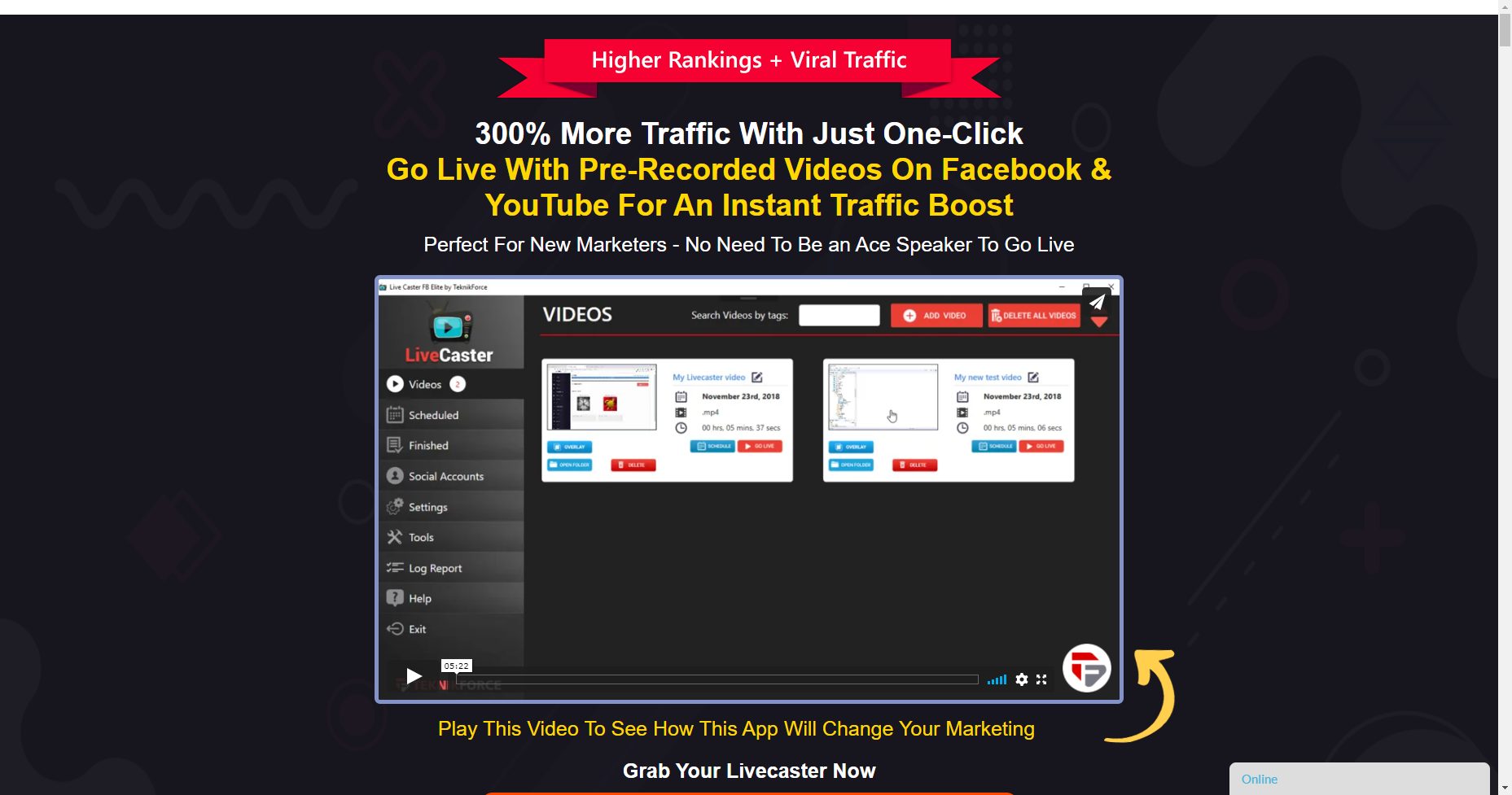 Cost: $9.95/month or $37/year.
If you've ever wanted to go live on YouTube but the thought scares you to pieces, LiveCaster 3 can help. With this marketing and channel management tool, you can livecast your pre-recorded content. This is a game-changer for those of us who have a great idea that would be perfect for a livecast but who are a bit camera shy or get a little tongue-tied when we're live. You can also livecast your pre-recorded content to Facebook for a little extra traffic boost.
---
7. YouTube Autosuggest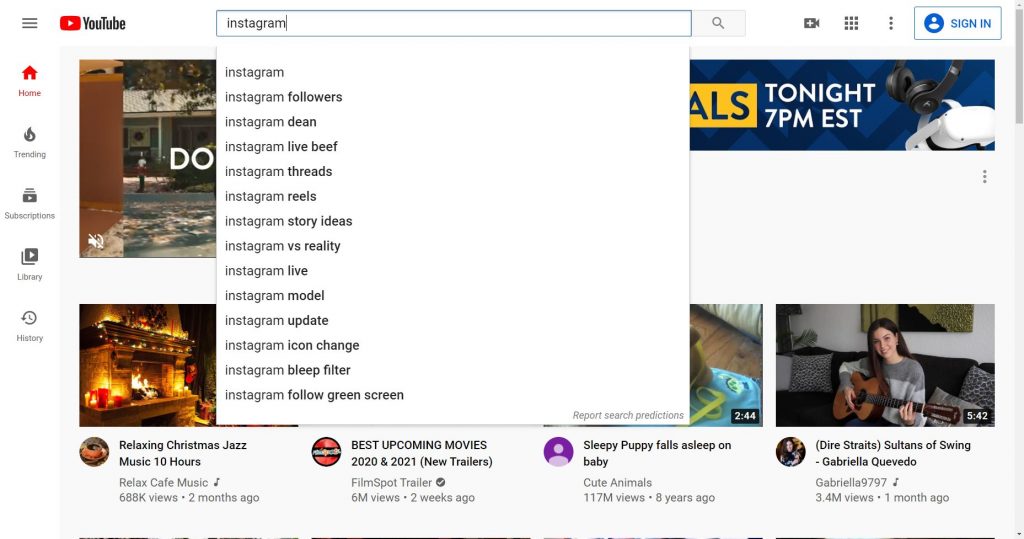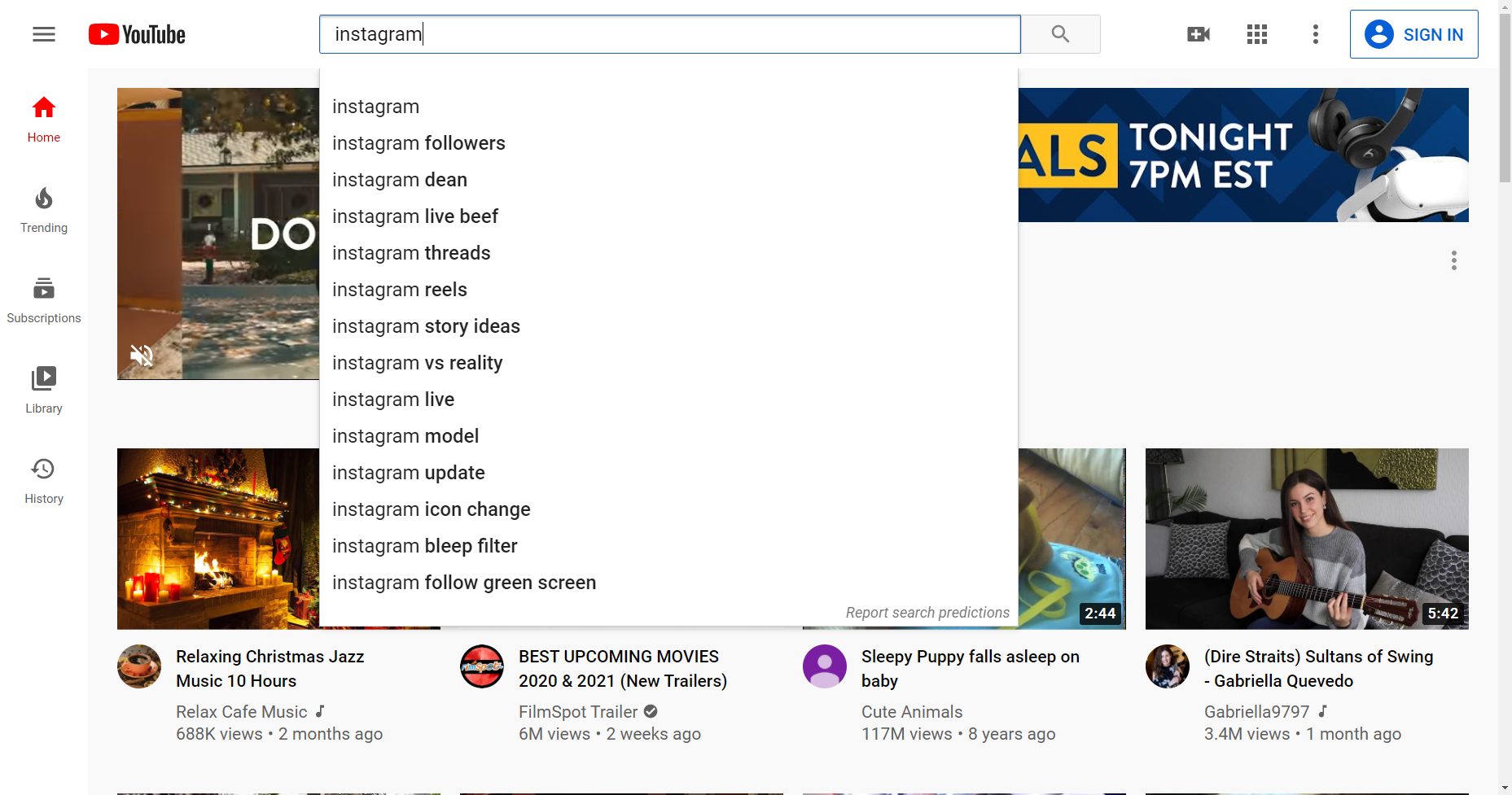 Cost: Free
YouTube autosuggest is a great way to get new topic ideas, find additional keywords, and generally gauge interest in your topic. Just type your topic or keyword into YouTube's search field and YouTube will automatically provide suggestions to you. The suggestions provided are given because of their popularity among YouTube users so they're worth paying attention to. Once you have the search engine result you can look at the view count on the videos for those keywords to ensure that there's enough interest to warrant putting in the effort to create a video of your own.
---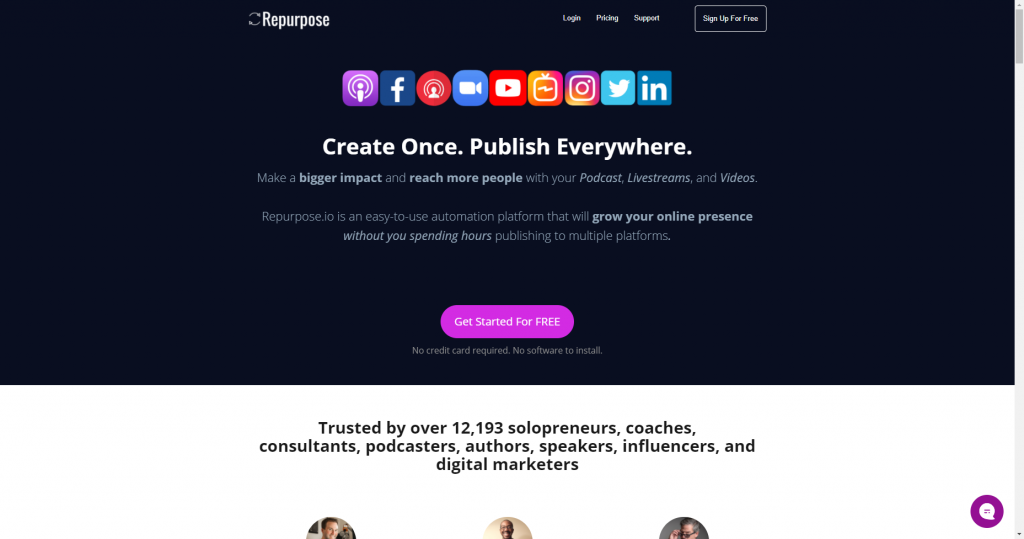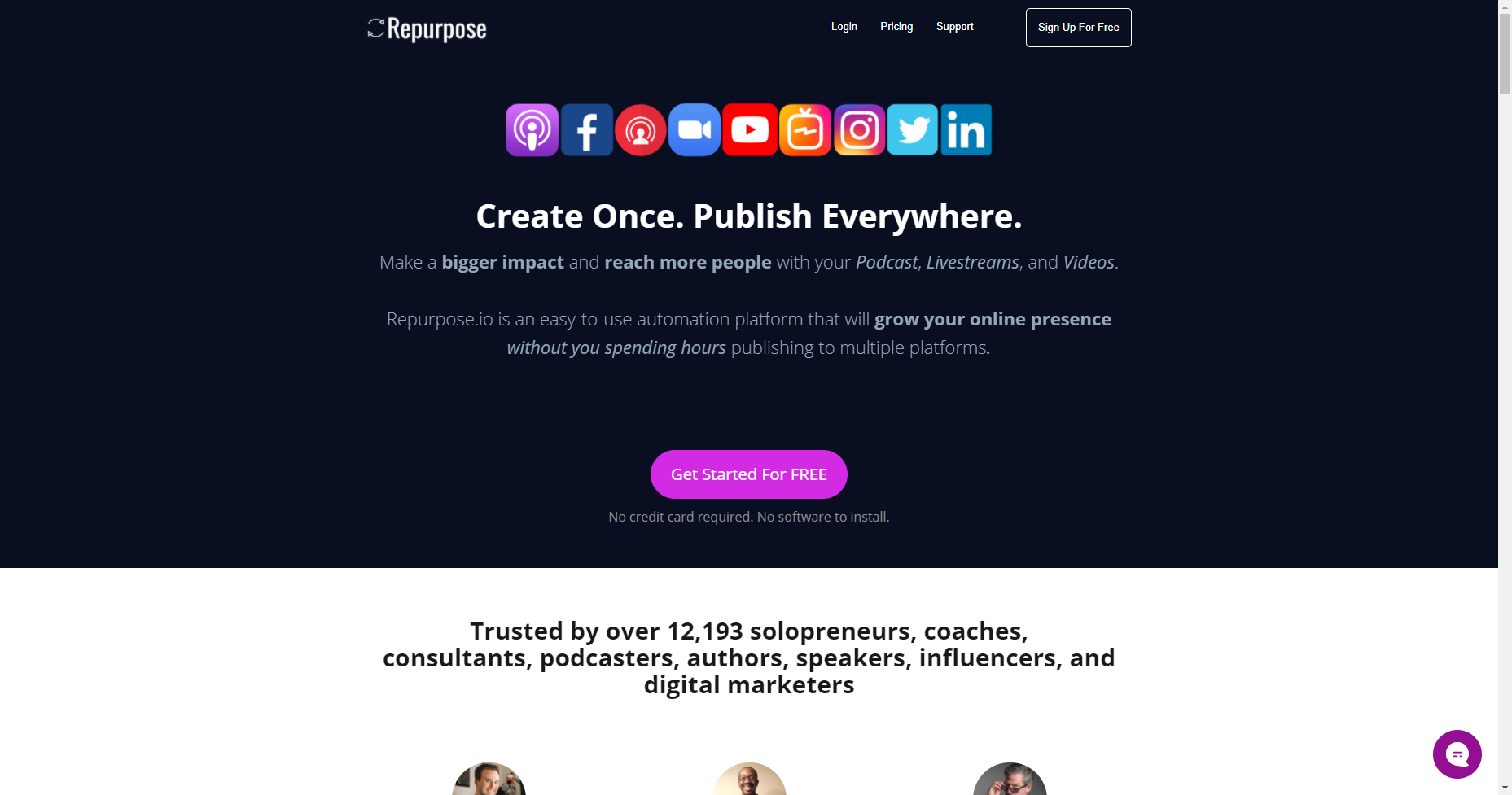 Cost: Free trial, prices range from $12.42–$104.08/month.
Repurpose.io is a web app that will help you easily repurpose your content across marketing channels. It will take any audio file you have and automatically create video content for your YouTube channel. You can even add captions to improve accessibility and capture those video viewers who don't turn on their sound. This is an excellent tool if you're already into podcasting and want to easily turn your podcasts into YouTube content.
---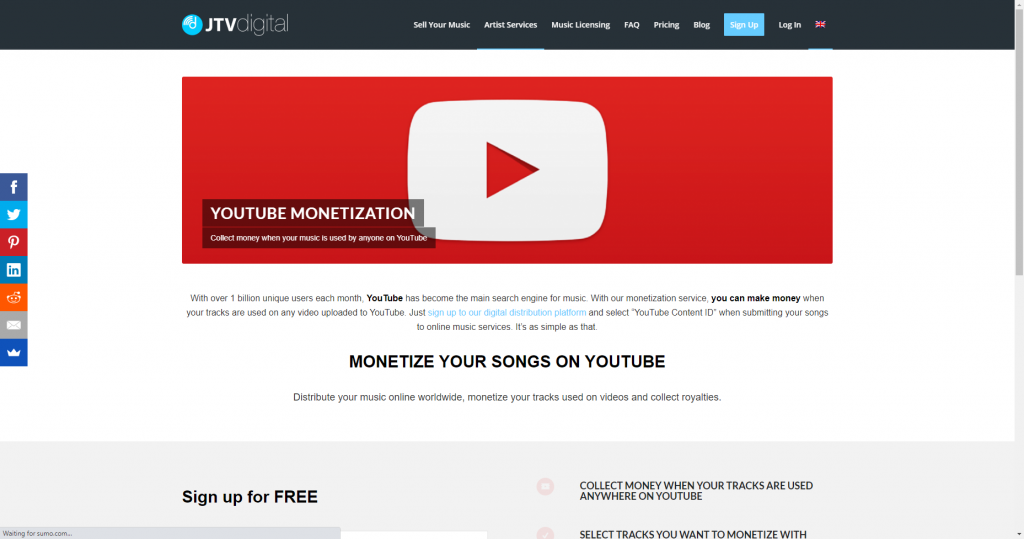 Cost: Free UPCs, free ISRCs, no annual fees. Cost is 0.5 € per track upload and 0.2 € per track delivery per store.
If you're a music influencer looking for a way to monetize your content, JTV Digital is a great marketing tool to check out. You can sell your music and earn a royalty every time your content is used on YouTube upload. This is an excellent way to earn a little extra money and get more exposure for your content.
---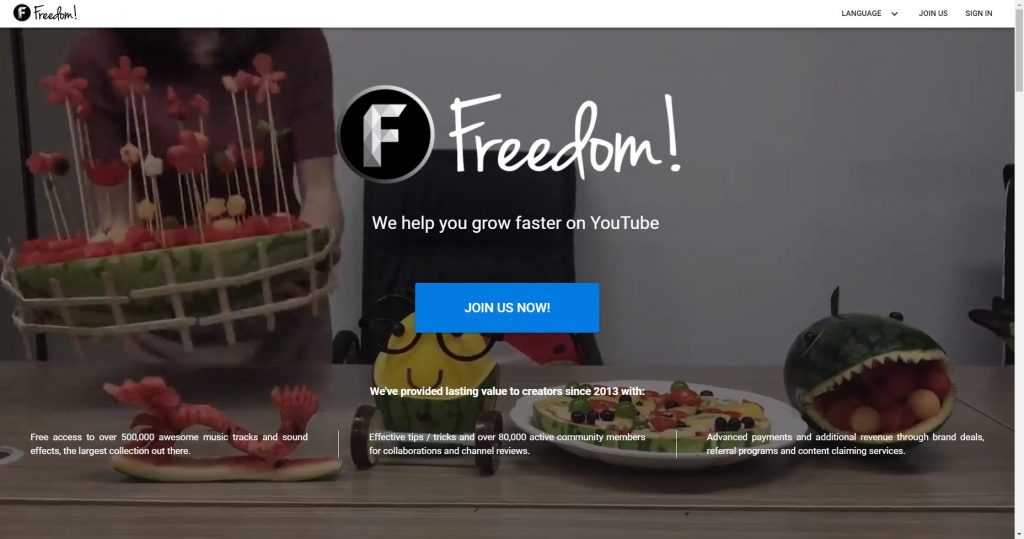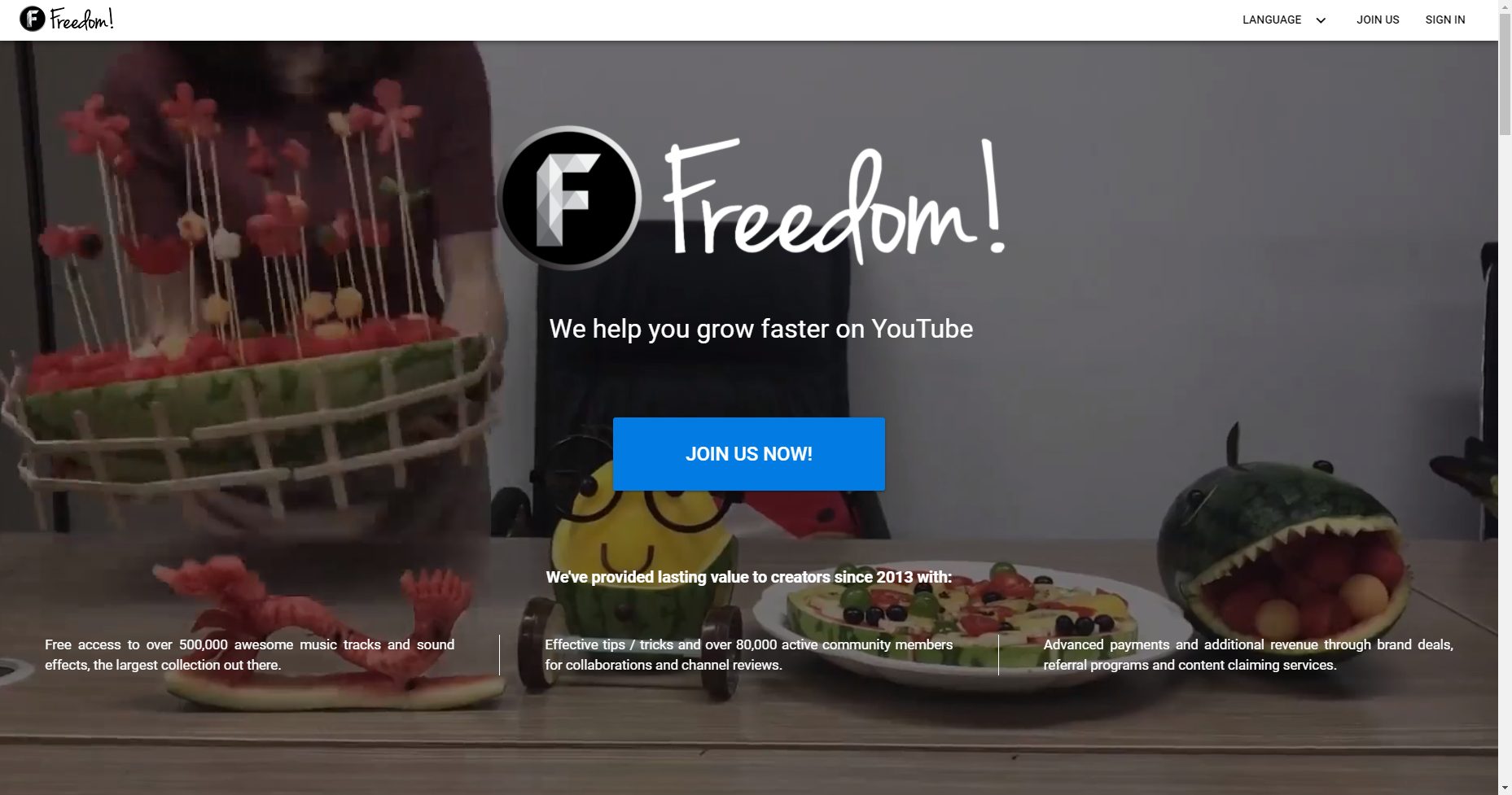 Cost: Pricing is a bit of a mystery, but it looks like they keep 40% of your YouTube earnings.
With Freedom, you can publish YouTube content across social media platforms, fast-tracking your path to a larger YouTube audience. It includes features that can help you develop custom music, custom mobile games, and more. If you want to grow your YouTube channel and earn money while you're at it, Freedom is a great marketing and channel management tool to check out.
---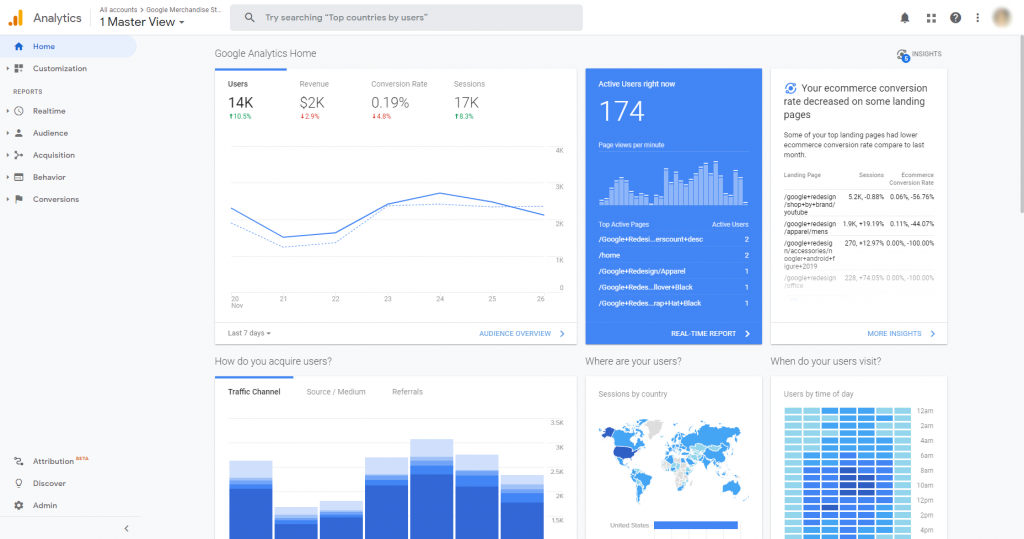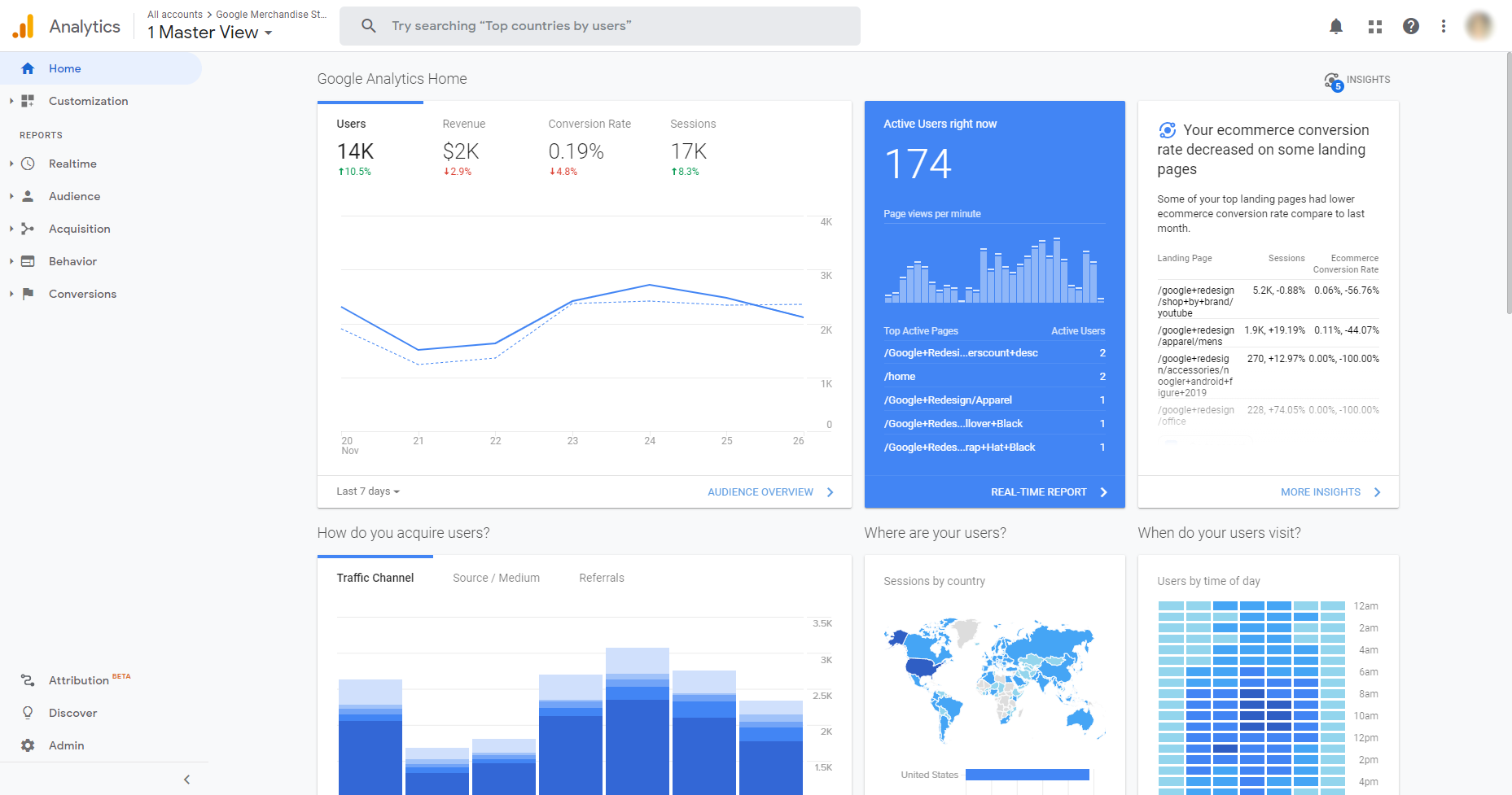 Cost: Free
Google Analytics is a free analytics service that, when linked with your YouTube channels, can provide detailed insights into your channel's performance. You'll get reports on important metrics like bounce rate, traffic sources, and a ton more. When used with YouTube Analytics, you'll get a complete picture of how your channel is performing so you can make data-driven marketing decisions and better manage your YouTube channel.
---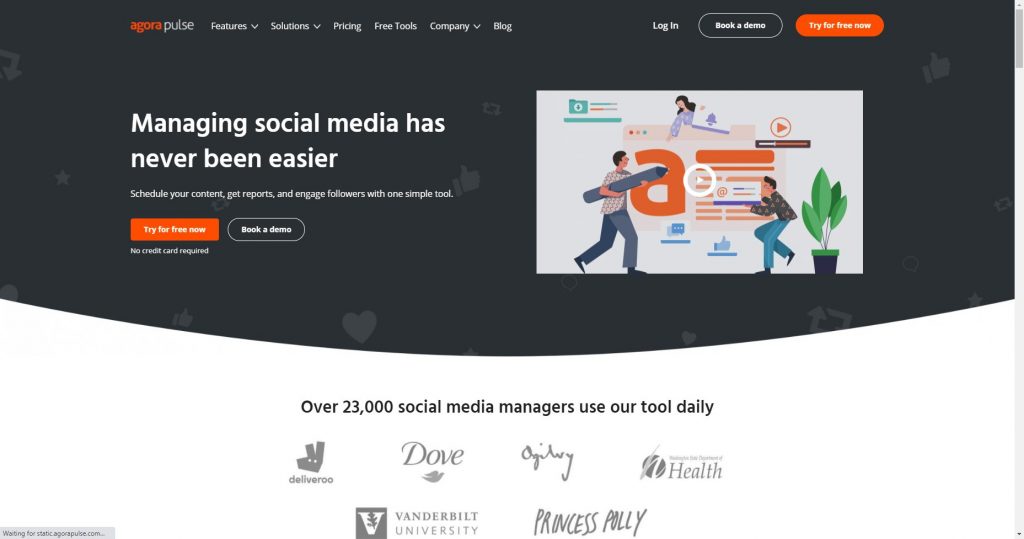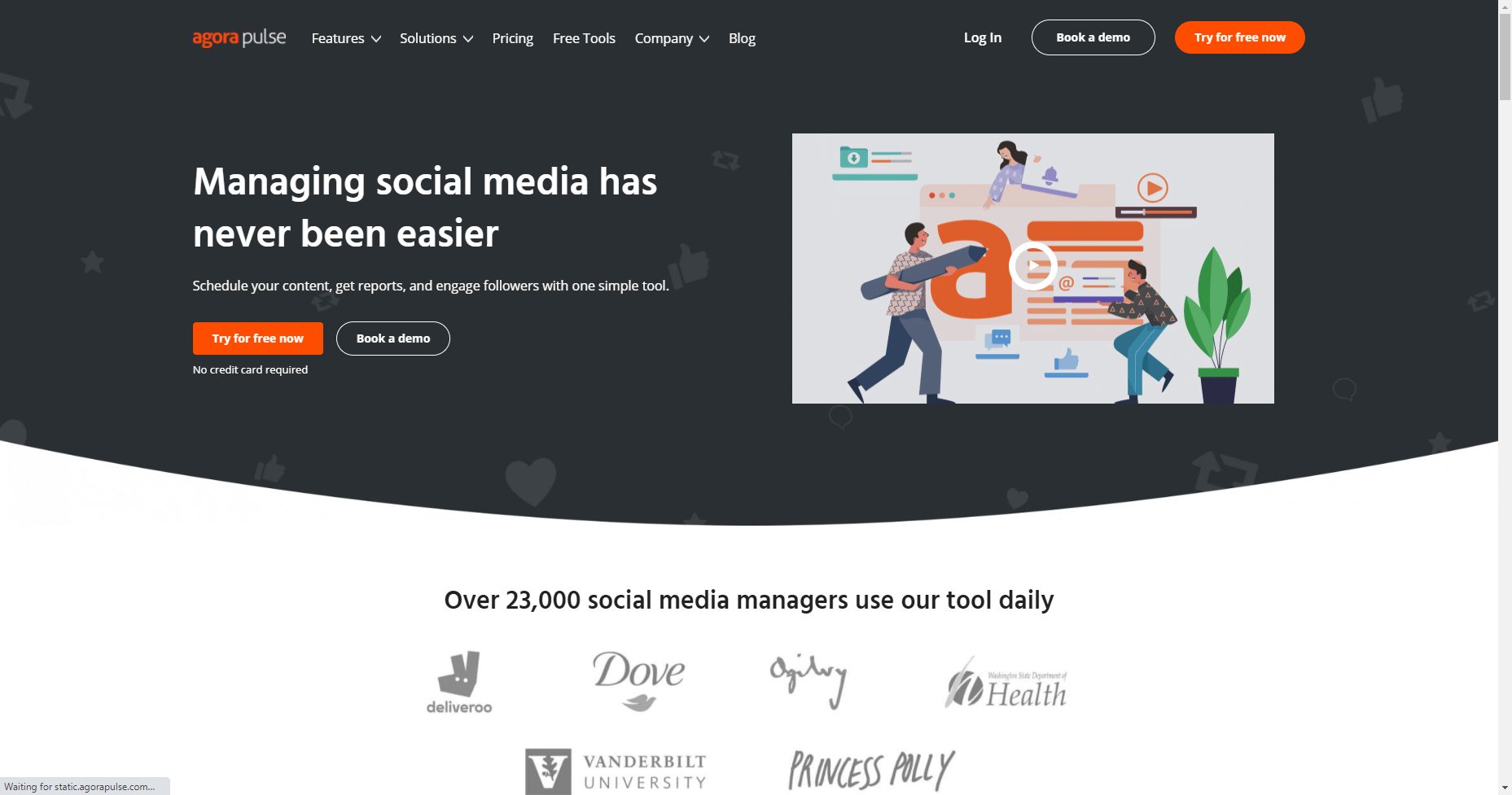 Cost: Free trial, price ranges from $79–$399/month.
Agorapulse is a social media management tool that has some excellent features to help you manage your YouTube channel. You can find and deal with trolls, engage with fans in real-time, and monitor your accounts. Agorapulse lets you save YouTube replies that you regularly use so you can easily moderate and respond to comments.
---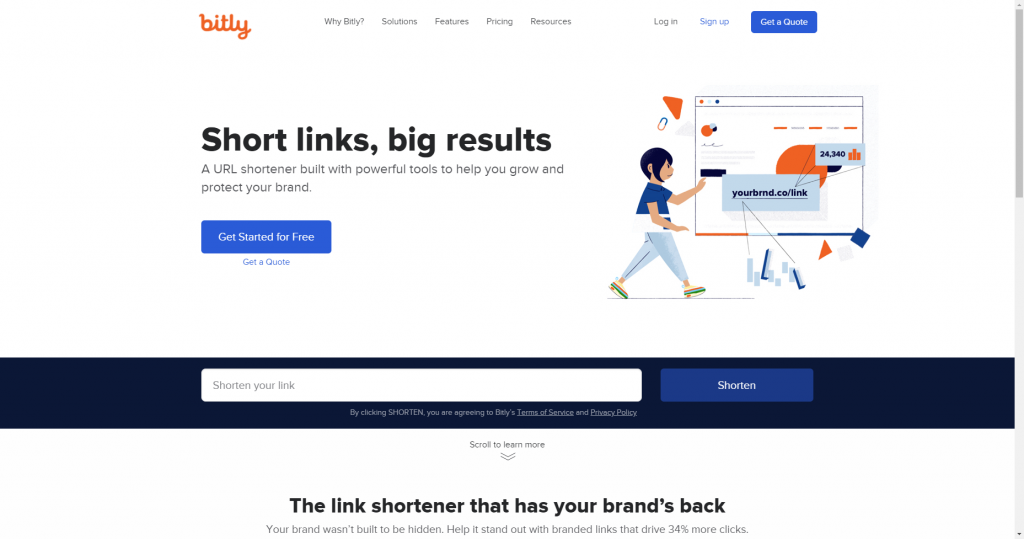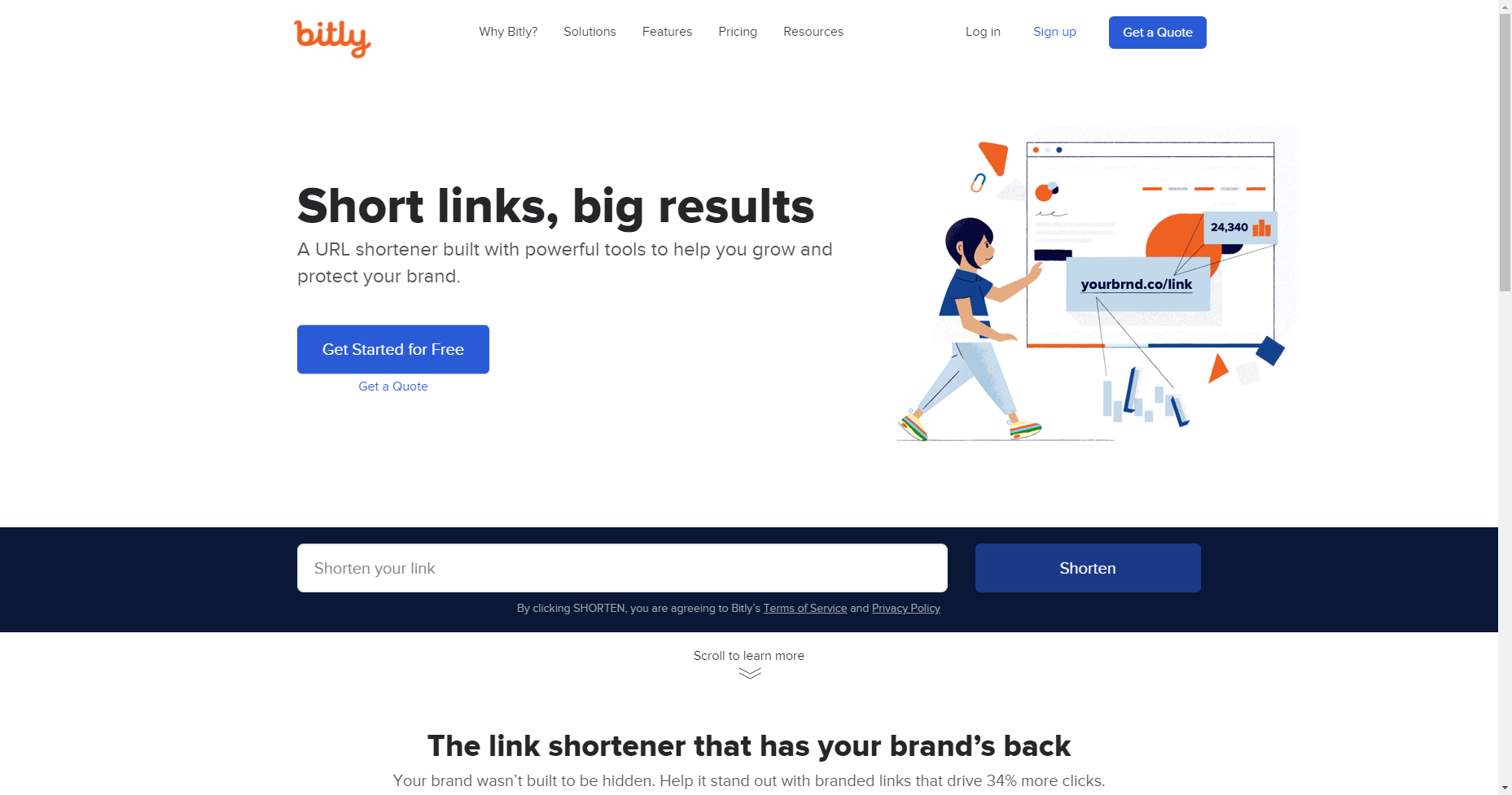 Cost: Free plan, pricing starts at $29/month.
As a YouTube influencer or creator, you know that YouTube channel and video links can be, well, just super long and ugly. Bit.ly is a wonderful tool that lets you keep your YouTube video links short and easy to type or remember. Bit.ly even offers analytics so you can track how many times your Bit.ly link was clicked, as well as the browsers, platforms, and locations that accessed it. This will help you market your content better.
---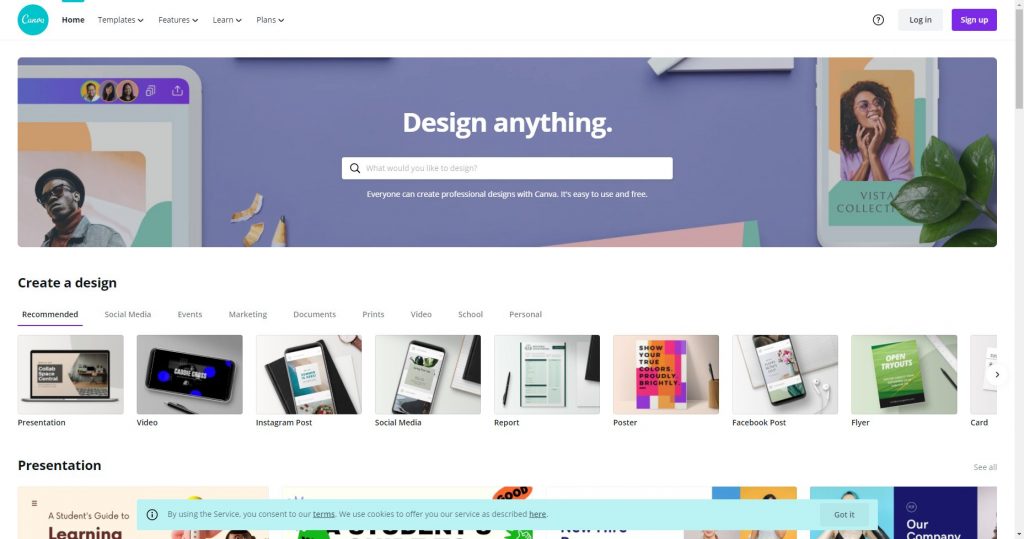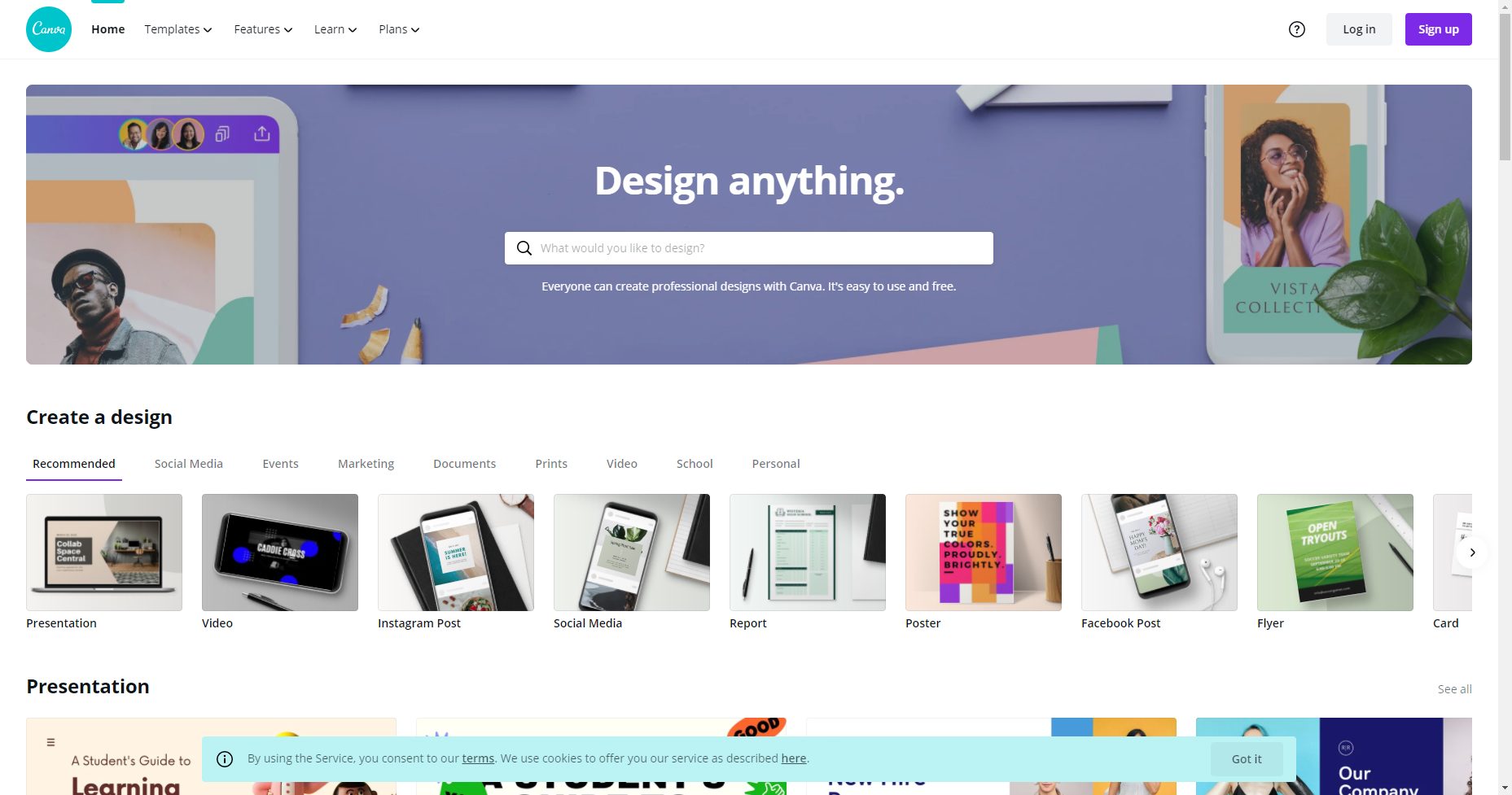 Cost: Free plan, pricing starts at $119.40/year.
Canva is a great YouTube marketing tool that helps you create stunning YouTube thumbnails that are sure to get attention. It has a simple interface with a drag-and-drop design tool as well as tons of layouts and templates.
---
15. YouTube Creator Academy and Creator Services Directory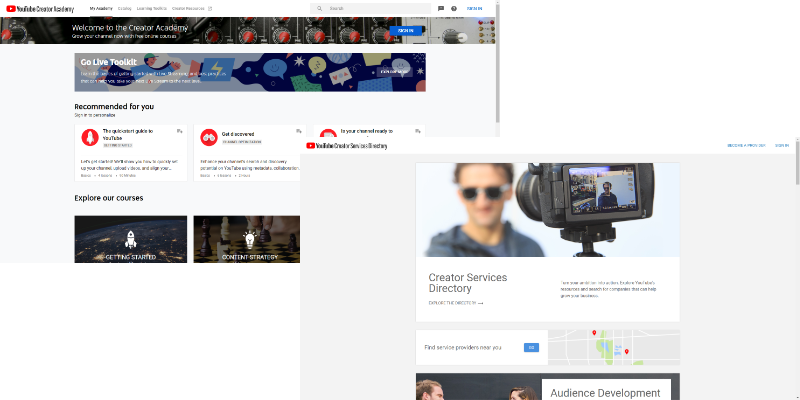 Cost: Free
As you can probably tell by now, YouTube offers tons of free tools designed to help you market and manage your YouTube account, increase traffic to your channel, and grow your following. YouTube Creator Academy is where you'll learn everything you need to know about marketing and managing your YouTube channel. You'll learn how to quickly set up your channel, improve its search potential, and even monetize your YouTube content. In the YouTube Creator Services directory, you'll find 3rd-party solutions for growing your channel. This might be video production companies, digital marketing agencies, distributors, and more.
---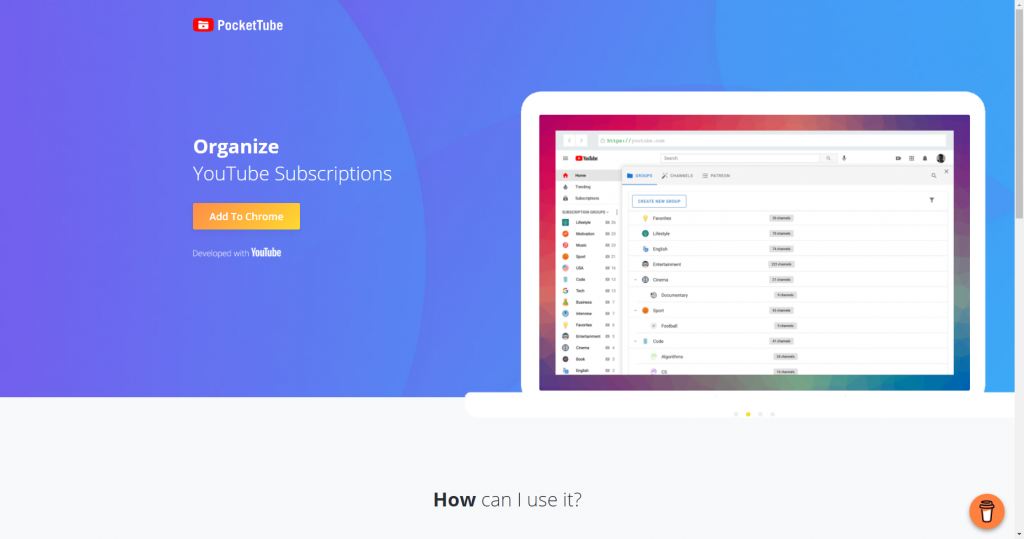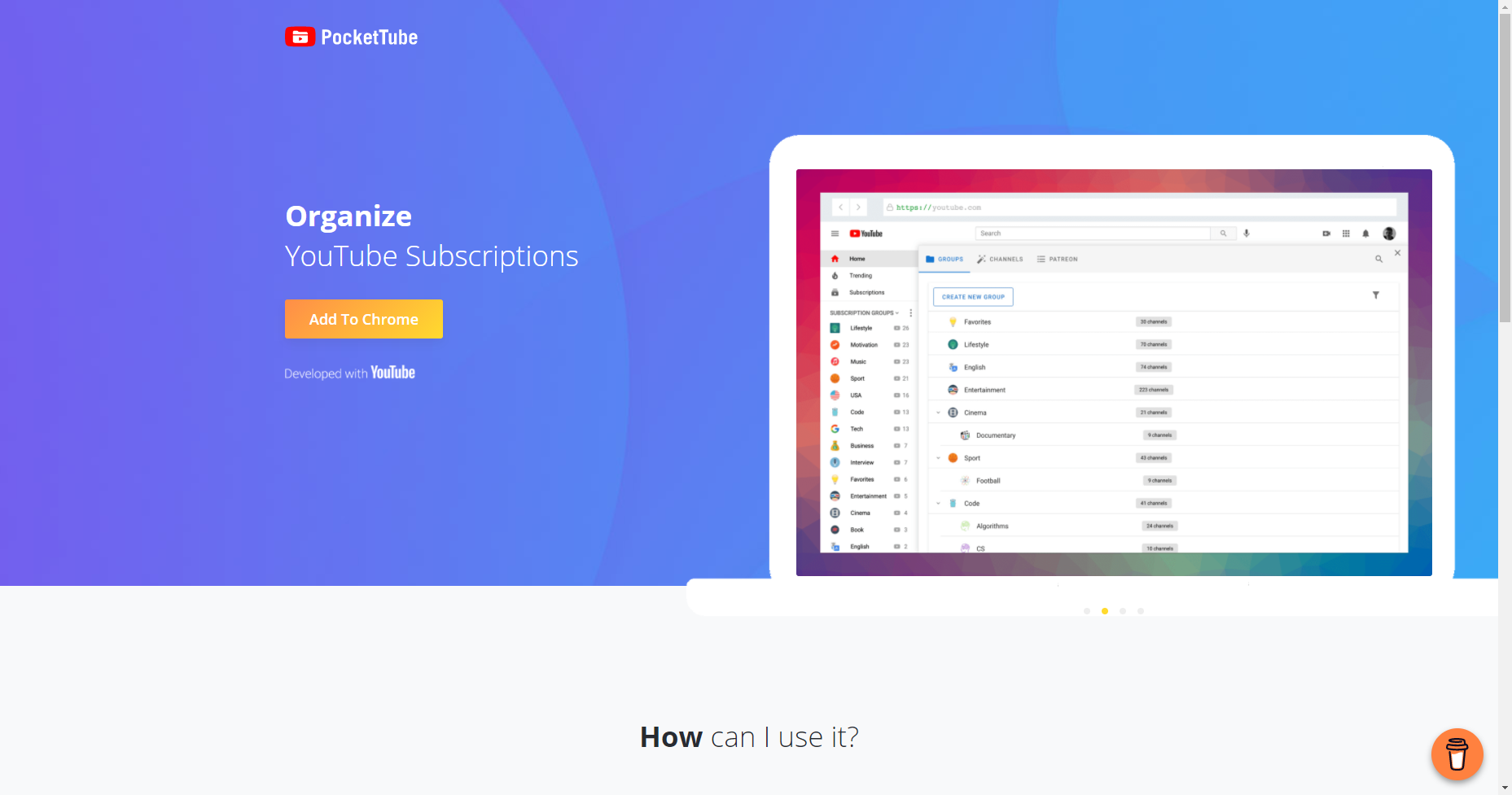 Cost: Free
PocketTube is a subscription manager for iOS and Android as well as a browser extension for Chome and Firefox. This tool lets you organize your YouTube subscriptions into groups, making it easy to follow and watch YouTube videos from your competitors and other creators in your niche.
---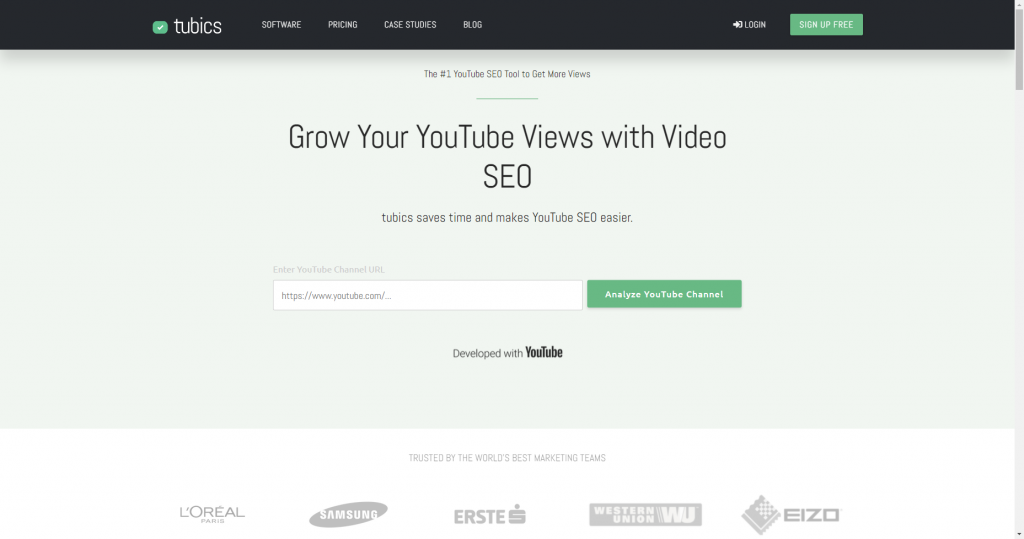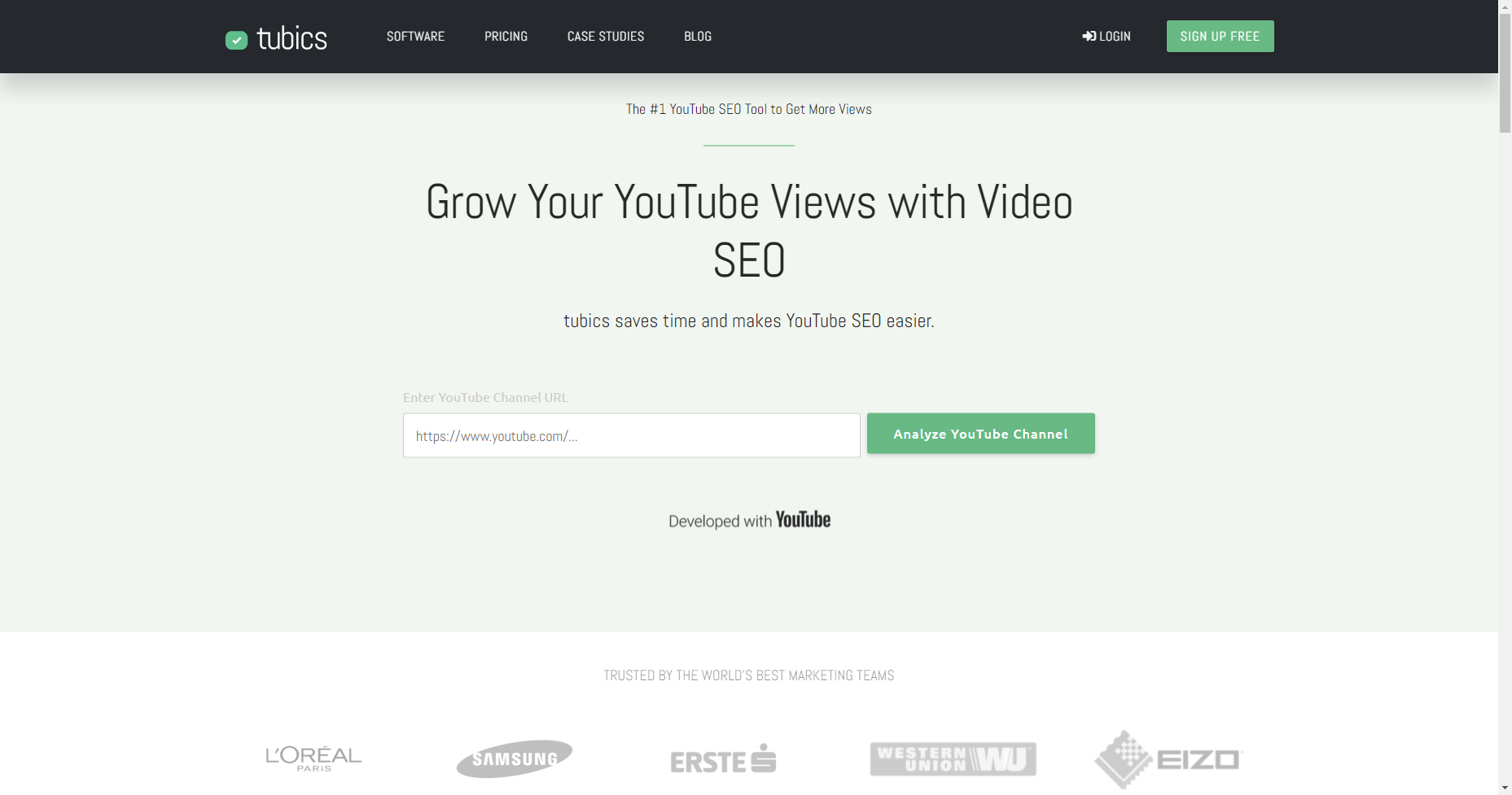 Cost: Pricing for creators is $76/year. Brands can get Tubics from $1,824/year.
Tubics is a YouTube SEO tool that provides keyword suggestions, real-time content analysis, competitor analysis, A/B testing for YouTube thumbnails, tag suggestions, and more. It's quick to set up and has an intuitive, easy-to-use dashboard. If getting more views on YouTube is your goal, this YouTube SEO tool can help.
---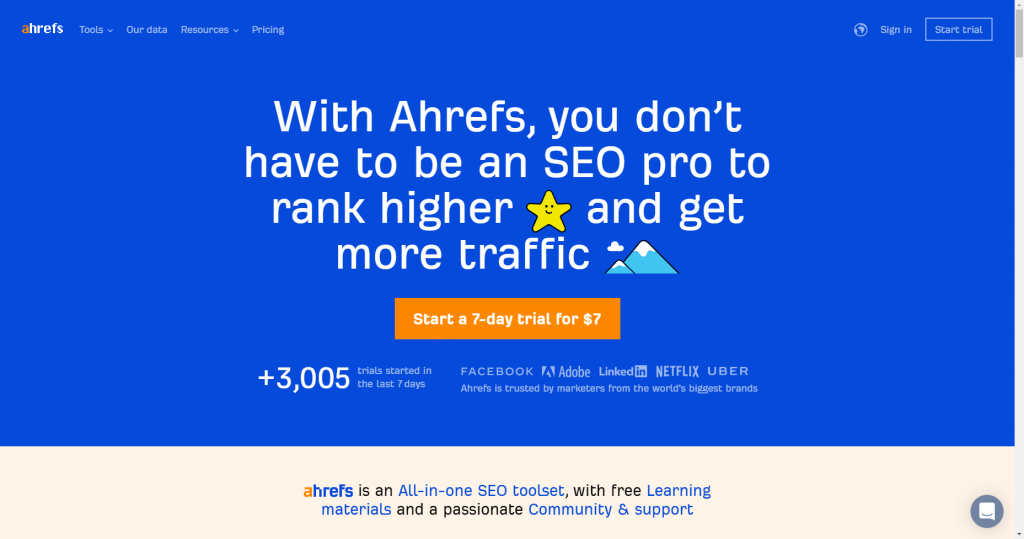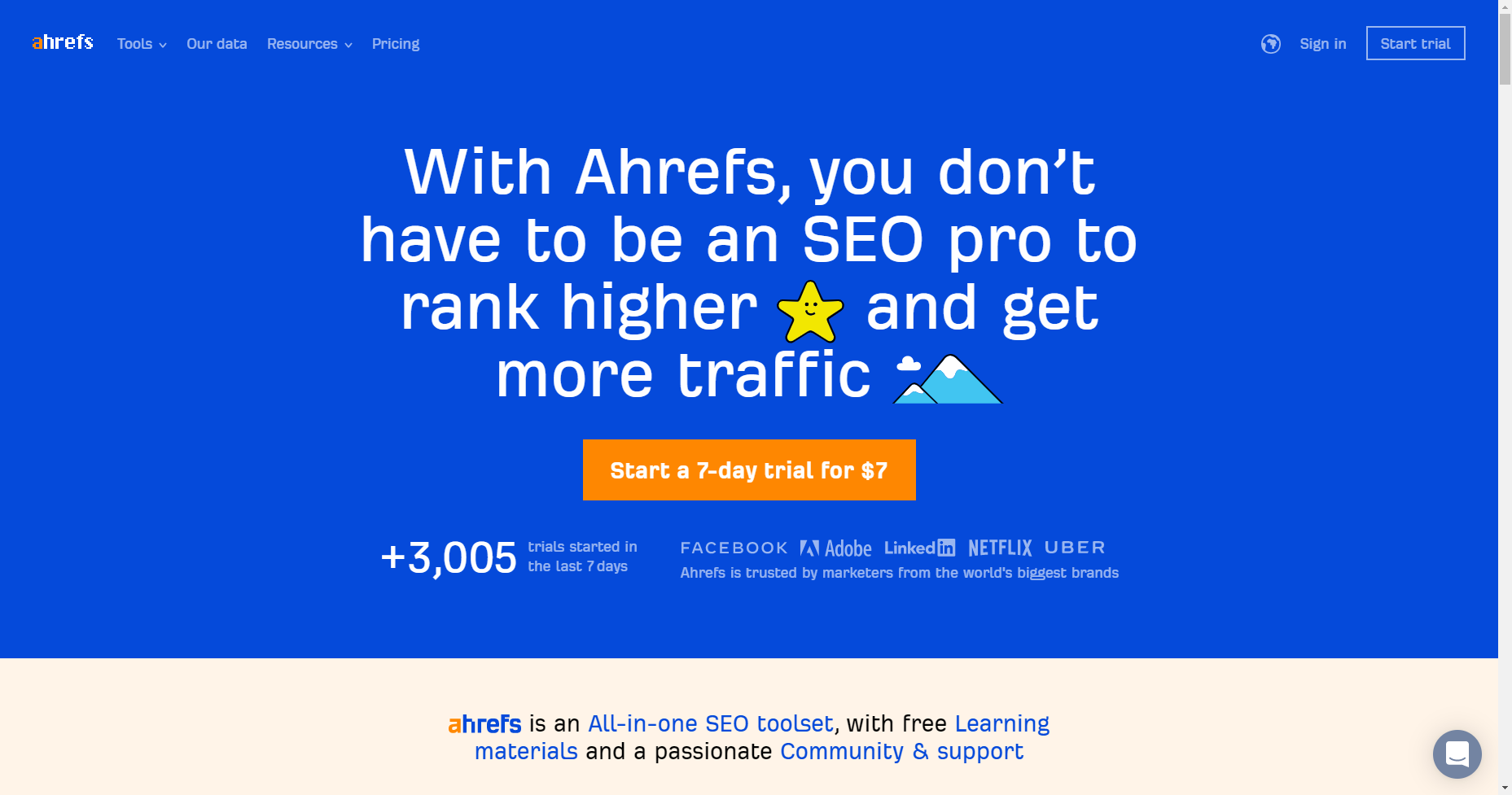 Cost: Free trial, pricing ranges from $82–832/year.
Ahrefs is an all-in-one SEO and marketing toolkit with a database of more than 640 million YouTube keywords. Just search for a keyword and you'll get clickstream data metrics that include local and global search volume, clicks, click percentage, CTR, search volume, and more.
---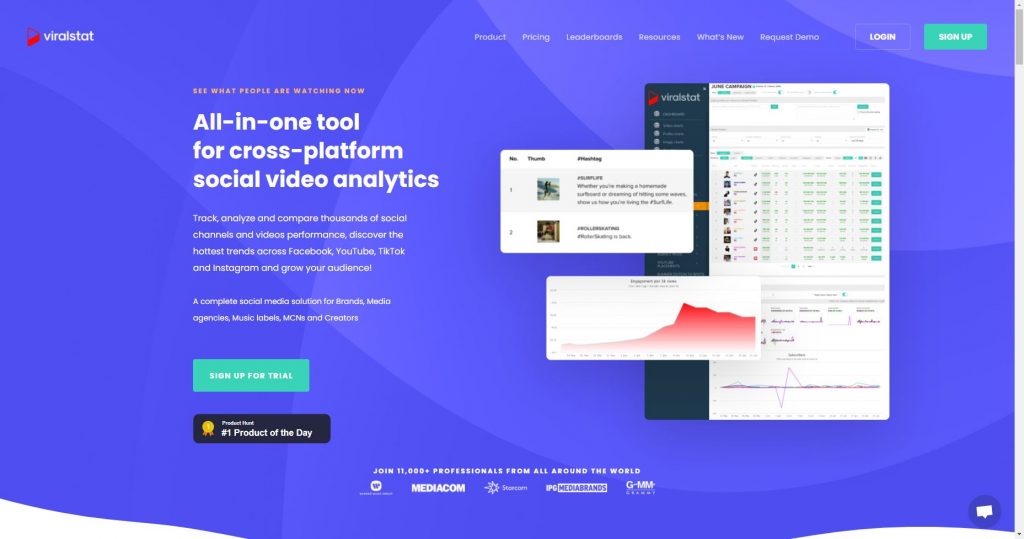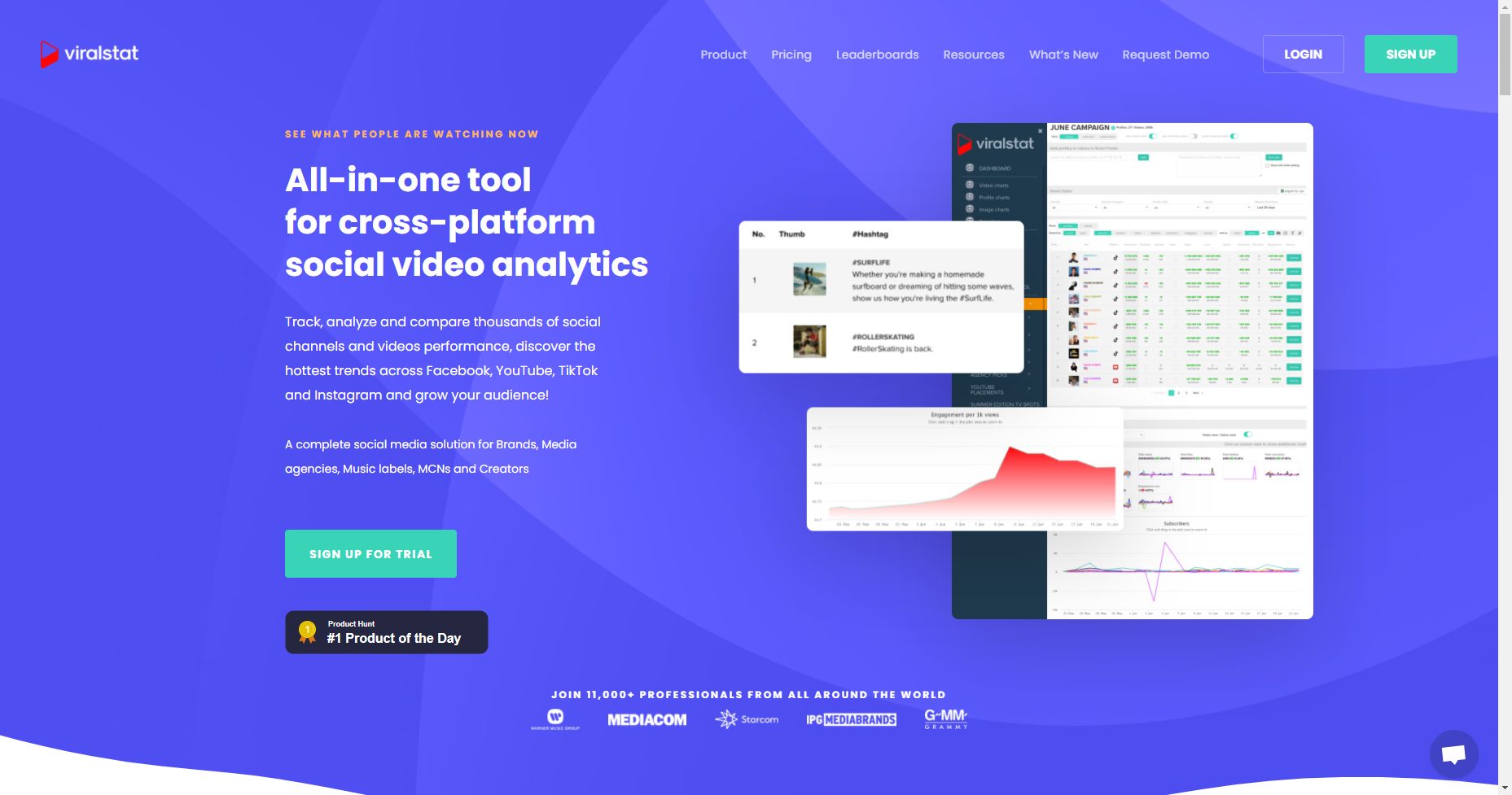 Cost: Free trial, pricing ranges from $23–$639/month.
ViralStat lets you track, analyze, and compare profiles or videos on YouTube as well as Facebook and Instagram. You'll be able to see what's trending, monitor views, likes, dislikes, growth, comments, and more. Plus, you can sort and filter YouTube videos by keywords, publish time, and other engagement metrics.
---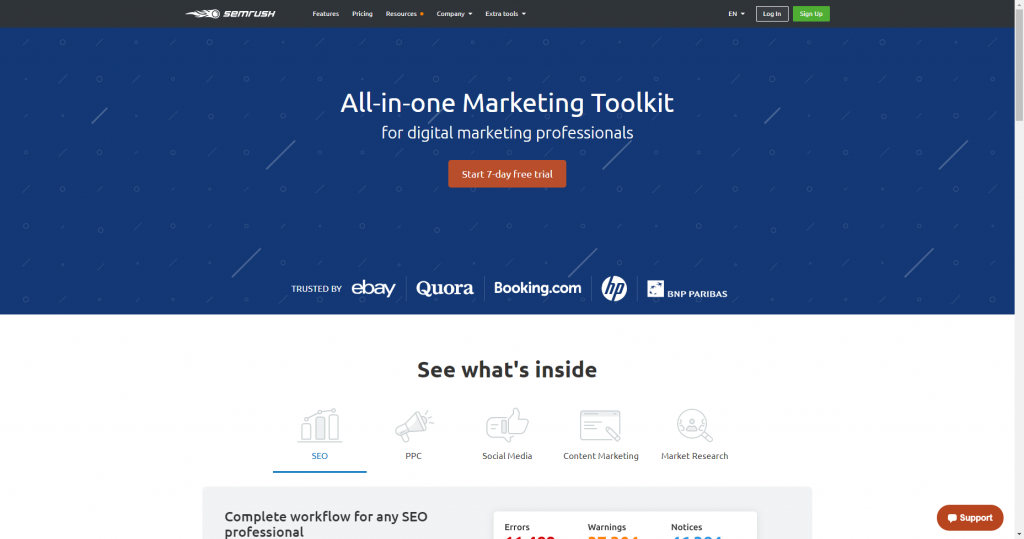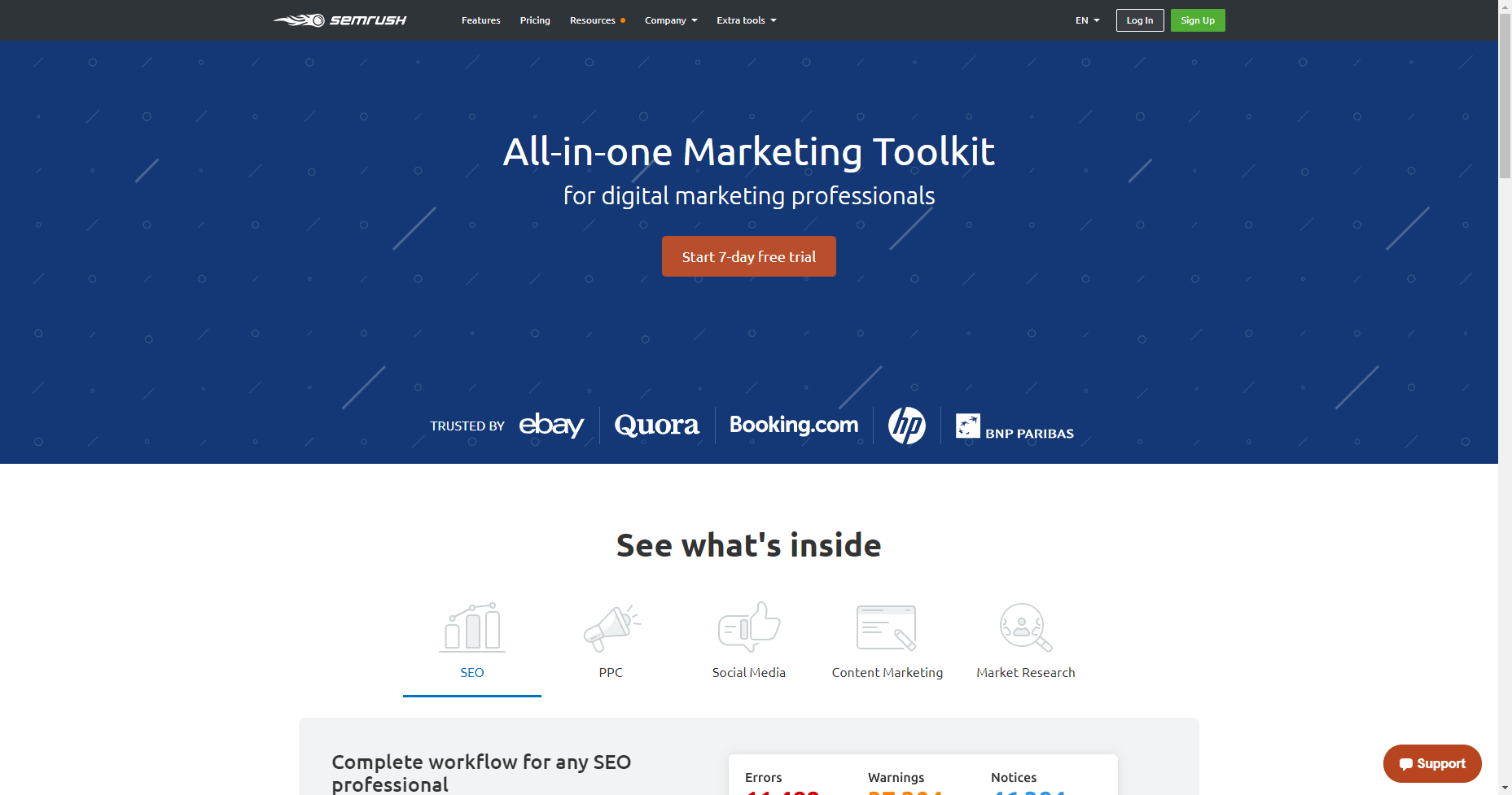 Cost: Free trial, price ranges from $83.28–$333.28/month.
SEMrush is one of the best SEO tools around. It's an all-in-one solution for SEO, competitive research, PPC, content, and social media. The analytics tools will also provide an overview of your website's performance. If you're looking for a top-notch tool to improve your SEO and YouTube content, SEMrush is worth a closer look.
---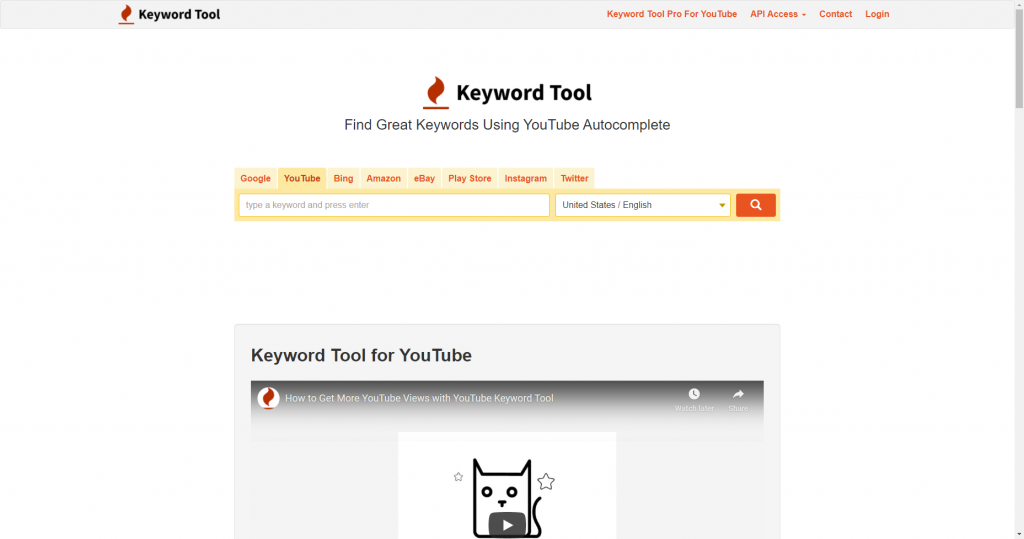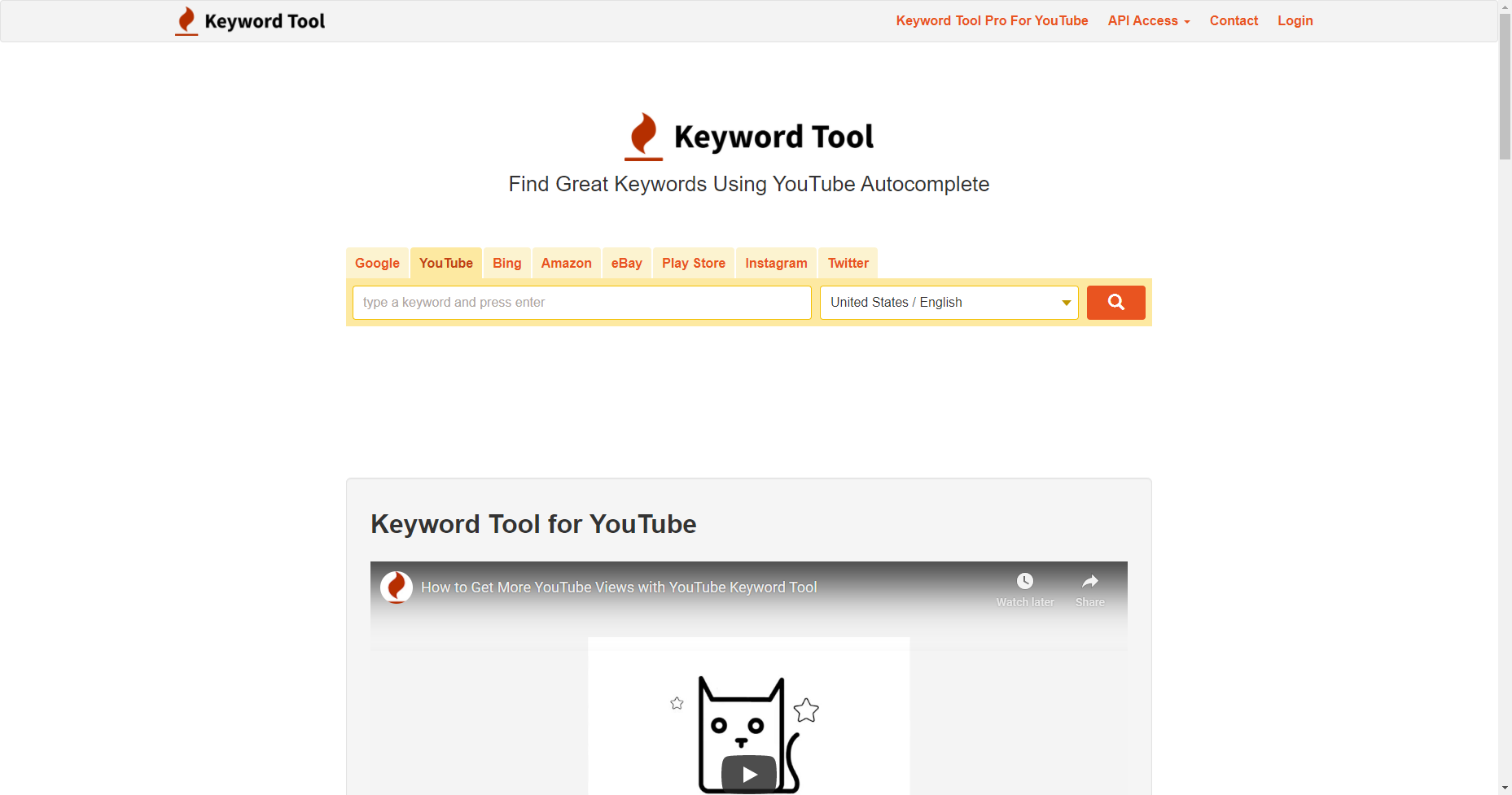 Cost: Free version. Pricing for paid plans ranges from $69–$159/month.
Keyword Tool might look simple, but it's an awesome SEO tool you can use to find keywords that will get you more views. You can even try out phrases and words in multiple languages to find keyword ideas that you might miss.
---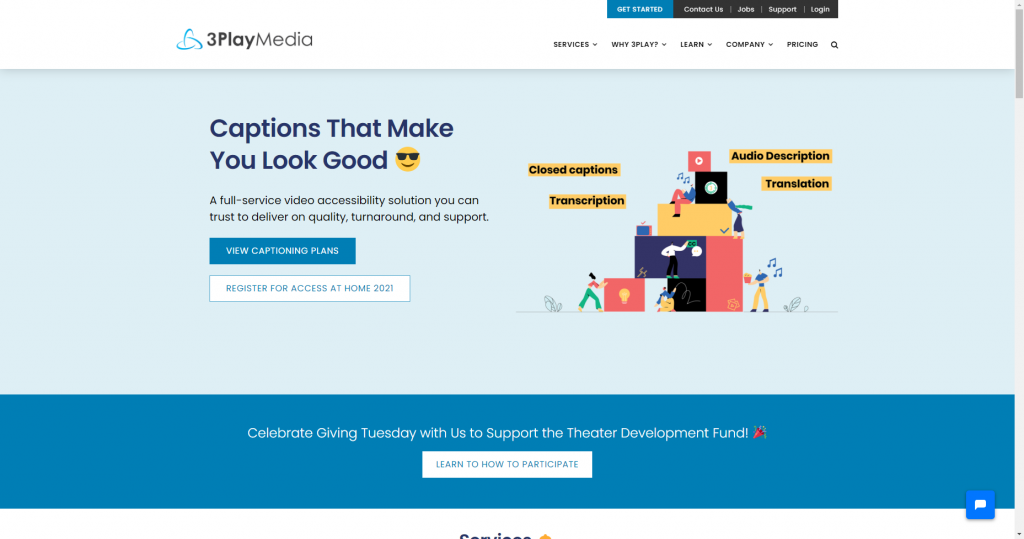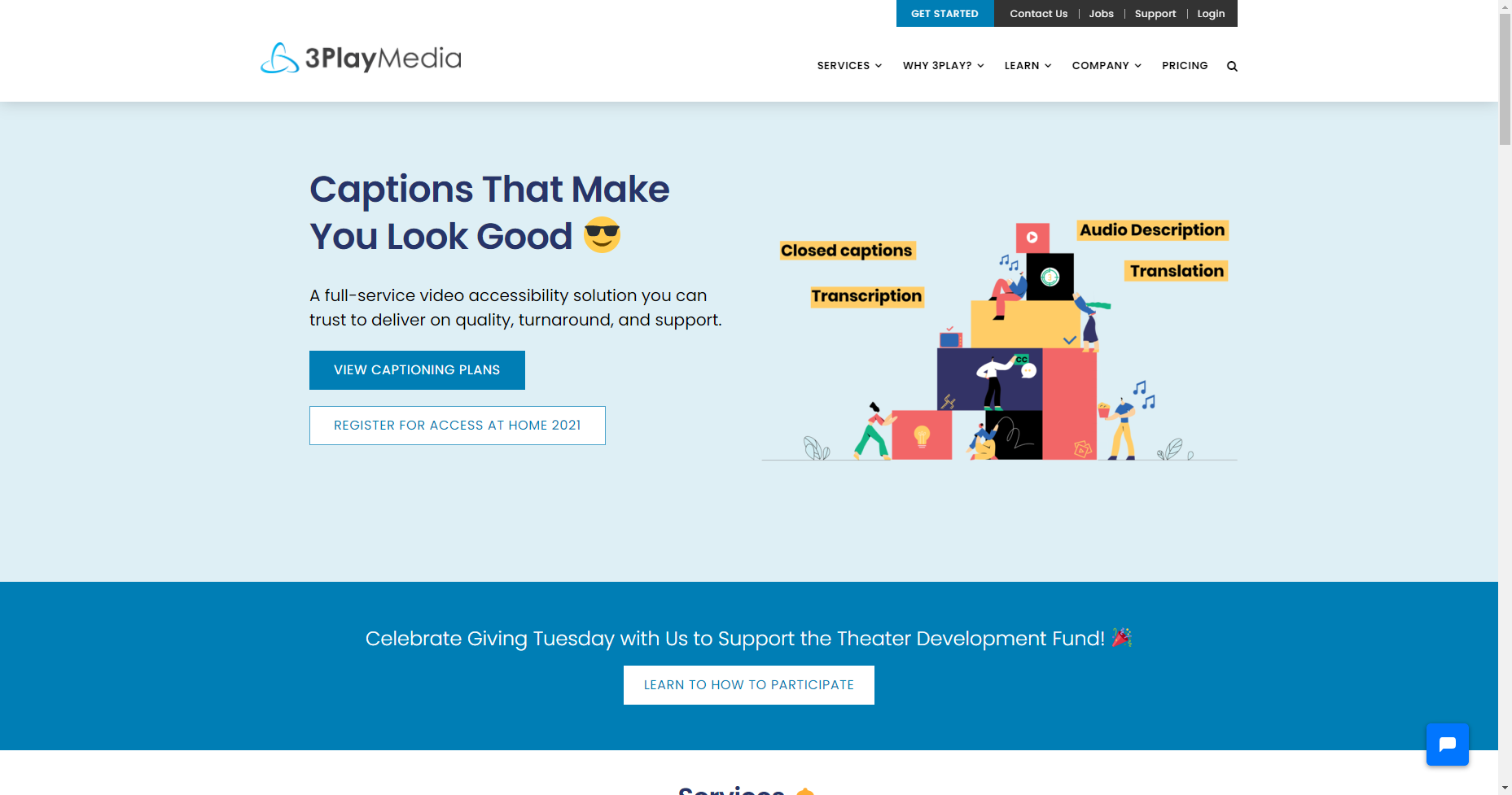 Cost: Pay-as-you-go plan available. Enterprise pricing available on request.
3Play Media provides high-quality captioning and transcription, translations and subtitling, and audio description assistance. Having accurate captioning and transcriptions is not only great for accessibility but can be useful to add to video descriptions to improve the searchability of your video content.
---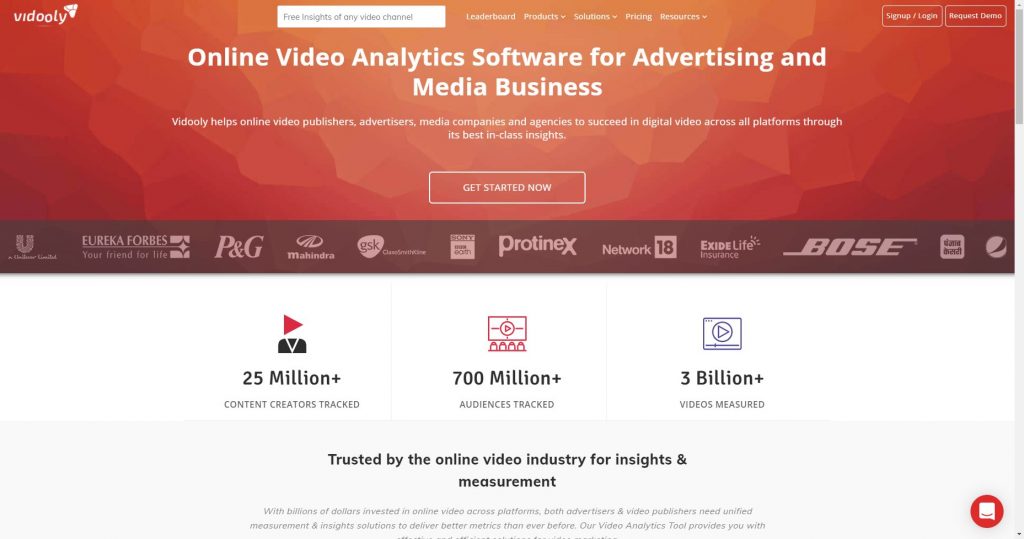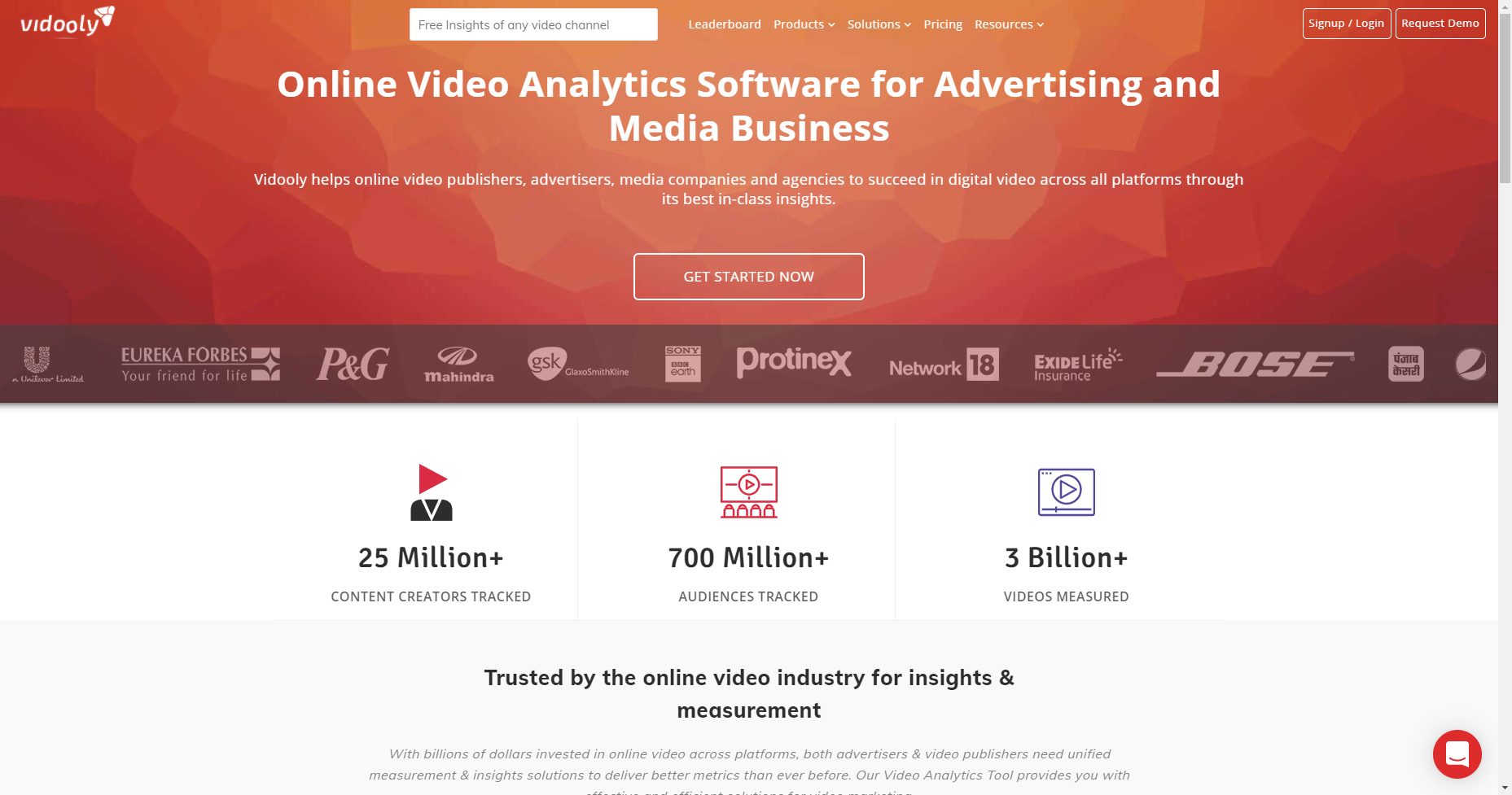 Cost: Pricing ranges from $9 for creators to $999 for brands.
Vidooly is a video analytics platform for publishers and advertisers that provides ridiculously detailed insight into your audience's behavior. You can find high-performing tags and tag suggestions, upload times, details about audiences across social media platforms, and more. Vidooly is an excellent tool for creators who just love digging into data.
---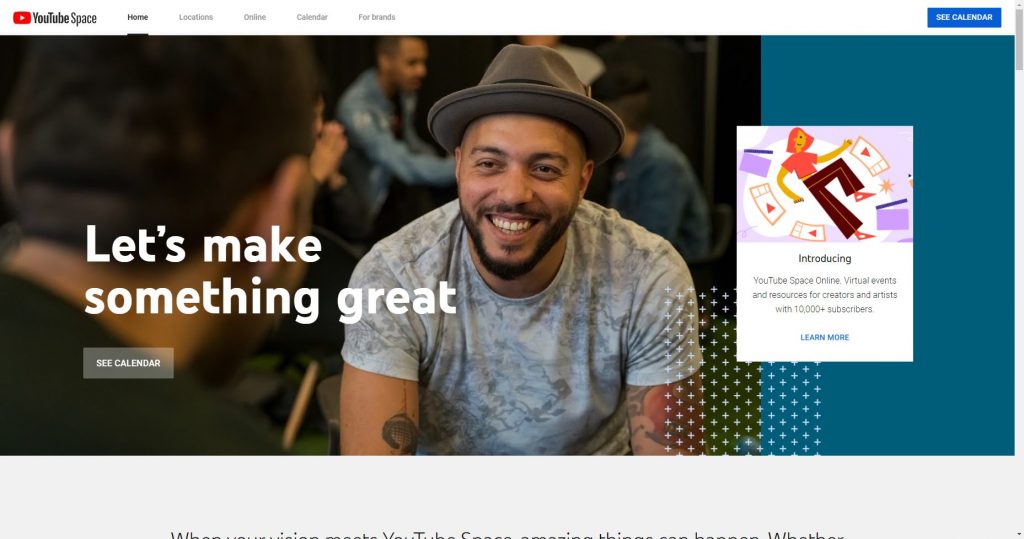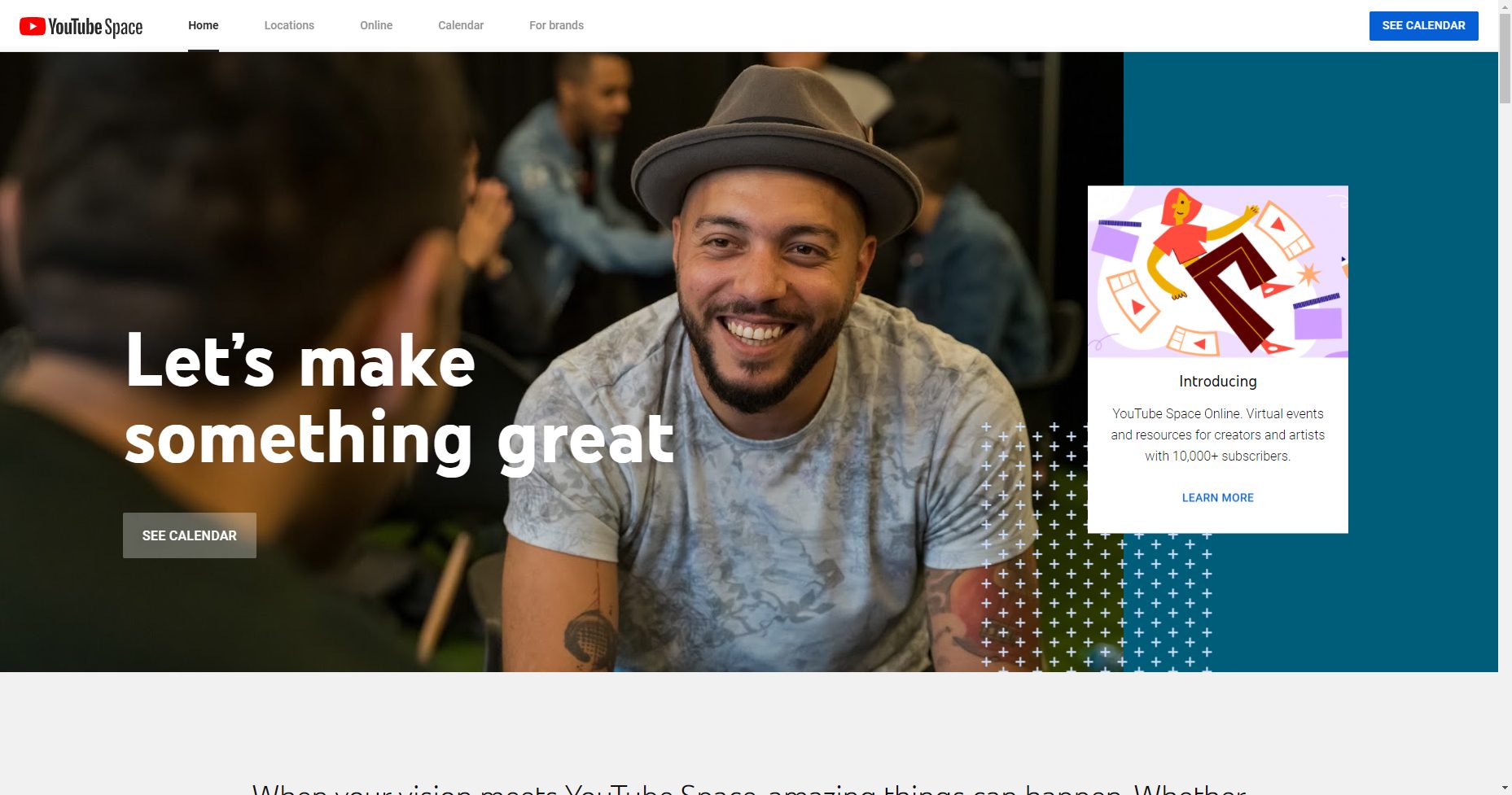 Cost: Free
YouTube Space is a free resource of production facilities open to YouTube creators with more than 10,000 subscribers. You'll find inspiration, options for collaboration, video production support, and tons of resources and support.
---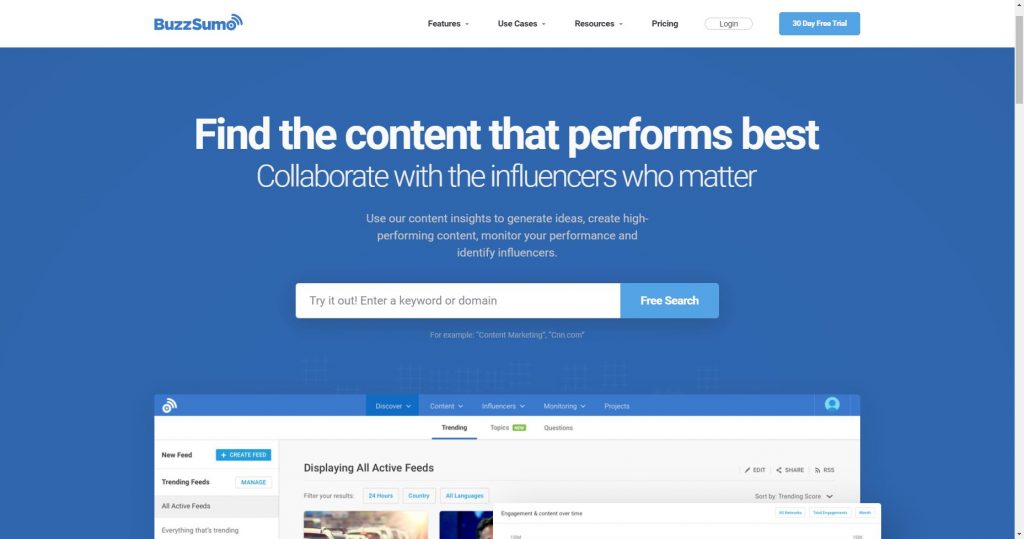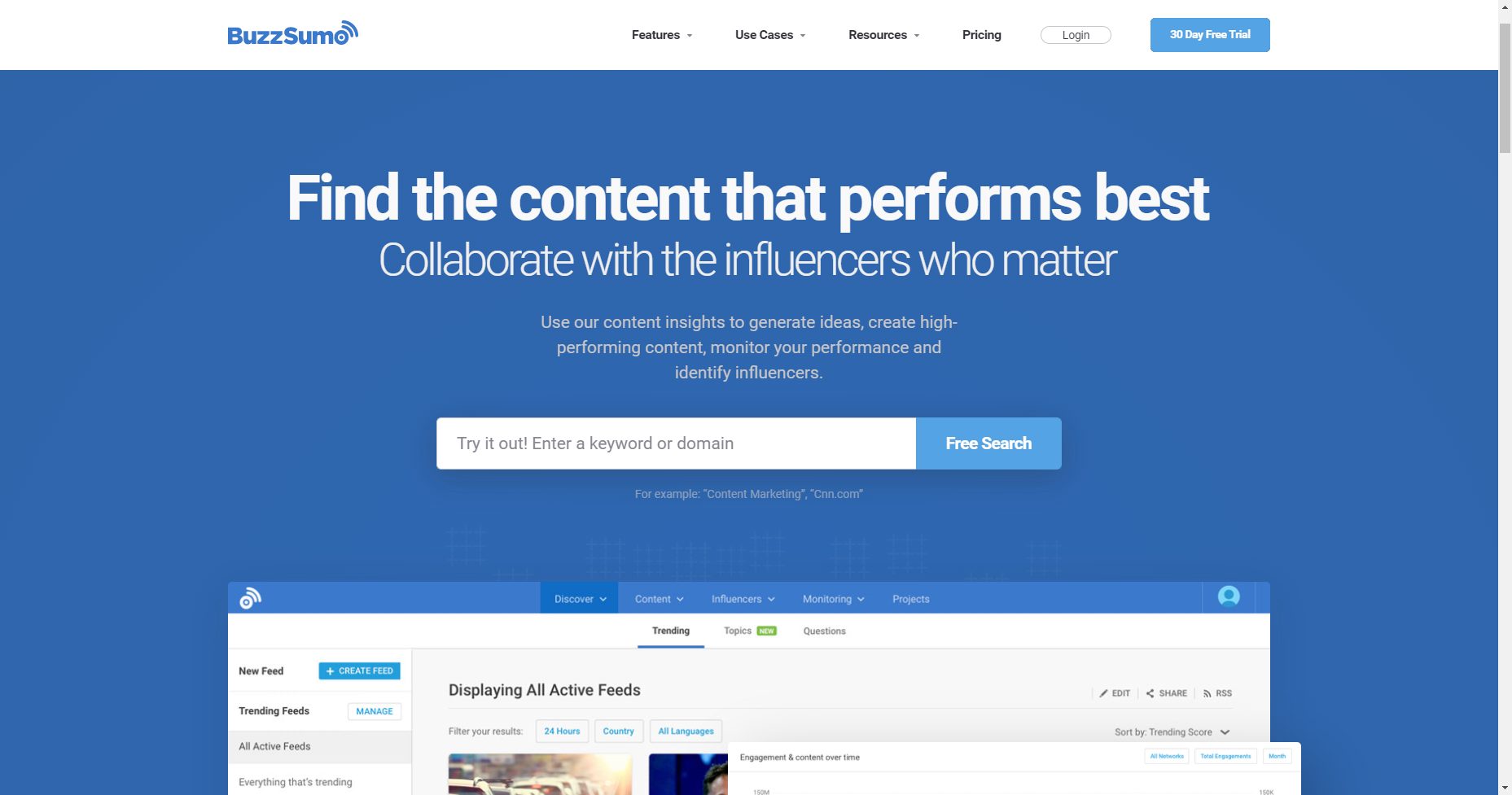 Cost: Free trial, pricing ranges from $79–$499+/month.
If you've ever struggled to come up with content for your next YouTube video, BuzzSumo can help. With BuzzSumo's social search feature, you'll be able to find out what's trending on YouTube so you can jump on that trend with the content that your audience wants to see. BuzzSumo also clues you in to YouTube influencers with engaged audiences and authority so you can reach out to collaborate.