The sports industry is huge. To give you an idea, the MMA fighter Conor McGregor, the highest paid athlete in the world in 2021, made about $180 million on and off the field, according to Statista. What's arguably even more impressive is that by the far the biggest chunk of his money was made via endorsements.
Sports endorsements are only expected to grow. In fact, it's predicted that the size of the global sports sponsorship market will reach nearly $90 billion by 2027. While brands are willing to spend loads of money on sponsorship, you'll need more than just your natural talents to land that deal.
You need the connections too. Not only do veteran agencies have the right partnerships for talent management, but they also typically offer a wide range of services that will help to look after players on and off the field. Whether you're looking for an endorsement deal or need help planning your next career moves, here are 13 of the best sports talent agencies.
---
13 of the Top Sport Talent Management Agencies:
---
13 Formidable Agencies for Sport Talent

In addition to influencer marketing, Viral Nation also offers athletes and sports marketing as part of their services which include partnerships, marketing, and media for athletes and brands. Brand partnerships are led by Mike Lecce who has represented pro athletes for over 10 years, while talent relations are overseen by Alonzo "Roxx" Thornhill. Whether you're currently only an amateur or already an Olympian, their exclusive roster has sports stars with actively engaged followers on all social media platforms.
Key services include:
Professional representation

Full-service production

Legal and compliance

Events

Publicity

Deals and endorsements

Content creation and licensing

Merchandising

Memorabilia

Viral Nation is a global digital and social agency group driving growth and connection through performance and innovation. ...
---

Founded in 1975, Creative Artists Agency (CAA) is one of the oldest sport talent management agencies. In fact, according to their website, they were the first talent agency to create a sports business.
They help to create infinite first-class opportunities for athletes, coaches, teams, leagues, and thousands of other leading trendsetters who help to shape pop culture. One thing that deserves special mention is their collaborative approach. All their clients are represented by the entire agency. This makes it easier for sport talent to build their brand and career across various platforms and disciplines.
Inclusion is also at the heart of how they operate. Not only do they improve the diversity of their own talent roster and team members, but they also advocate with marketplace buyers for sports talent from historically underrepresented groups.
Key services include:
Draft preparation

Contract negotiation

Endorsements

Broadcasting

Philanthropy
---

WME is the longest running talent agency and was founded in, wait for it, 1898. It all started as William Morris Agency (WMA) in New York City. Not only do they have many years of experience to show, but their client list also includes some of the biggest names in showbiz including Charlie Chaplin, Marilyn Monrow, and Elvis Presley.
In 2009, William Morris Agency merged with Endeavor and expanded their focus to entertainment and media companies to include artists and content creators too. Then, 2014 was another big year for them. On top of being named as one of the 50 most innovative companies by Fast Company, they also acquired IMG, a top international name in sports and entertainment.
With regards to sport specifically, they work with some of the leading athletes, institutions, broadcasters, and personalities. Most recently, they signed Sergio Perez who will be joining Lewis Hamilton on their F1 roster.
Key services include:
Strategic partnership

Marketing
---

Octagon has been helping some of the globe's top brands and talents for the past 30 years. Their team of 1,000 employees works from all over the world and they have helped professional athletes in a number of talent divisions including baseball, basketball, hockey, and tennis.
Not only do they help stars to get their name out there, but they also help them to manage their wealth. Whether it's simply budgeting, planning for tax or investment and retirement advice, they partner with some of the top financial resources. They also help with career transitioning. So, they can help you to plan the next move that will make the most sense for your career.
Key services include:
Wealth management

Career development and advancement

Talent and influencer marketing
---

Based in Los Angeles, Wasserman (formerly called Wasserman Media Group) is one of the leading sports marketing and talent management companies. They represent some of the top athletes, broadcasters, coaches, influencers, and sports execs. Since they were founded in 1998, they've acquired a number of sports agencies including Arn Tellem and SFX. Most recently, they acquired The Montag Group, one of the leading media agencies in the industry.
Key services include:
Public relations

Contract negotiations

Creative content design

Off-season training

Brand marketing

Social media influencer strategy

Digital strategy

Performance analytics research
---

If you're specifically searching for a sport talent management agency for professional hockey athletes, you can check out Newport Sports Management Inc. Founded in 1981, they manage the single biggest agency in hockey and have over 125 National Hockey League clients. While they're headquartered in Mississauga, Ontario, they also have regional offices in Canada and more offices in the United States and Europe. Not only do they offer a full scope of services relating to the more technical aspects, but they also include a few marketing services
Key services include:
Contract negotiation

Financial management

Tax and estate planning

Insurance

Training and development

Draft preparation

Social media brand building

Corporate and public appearances

Endorsements
---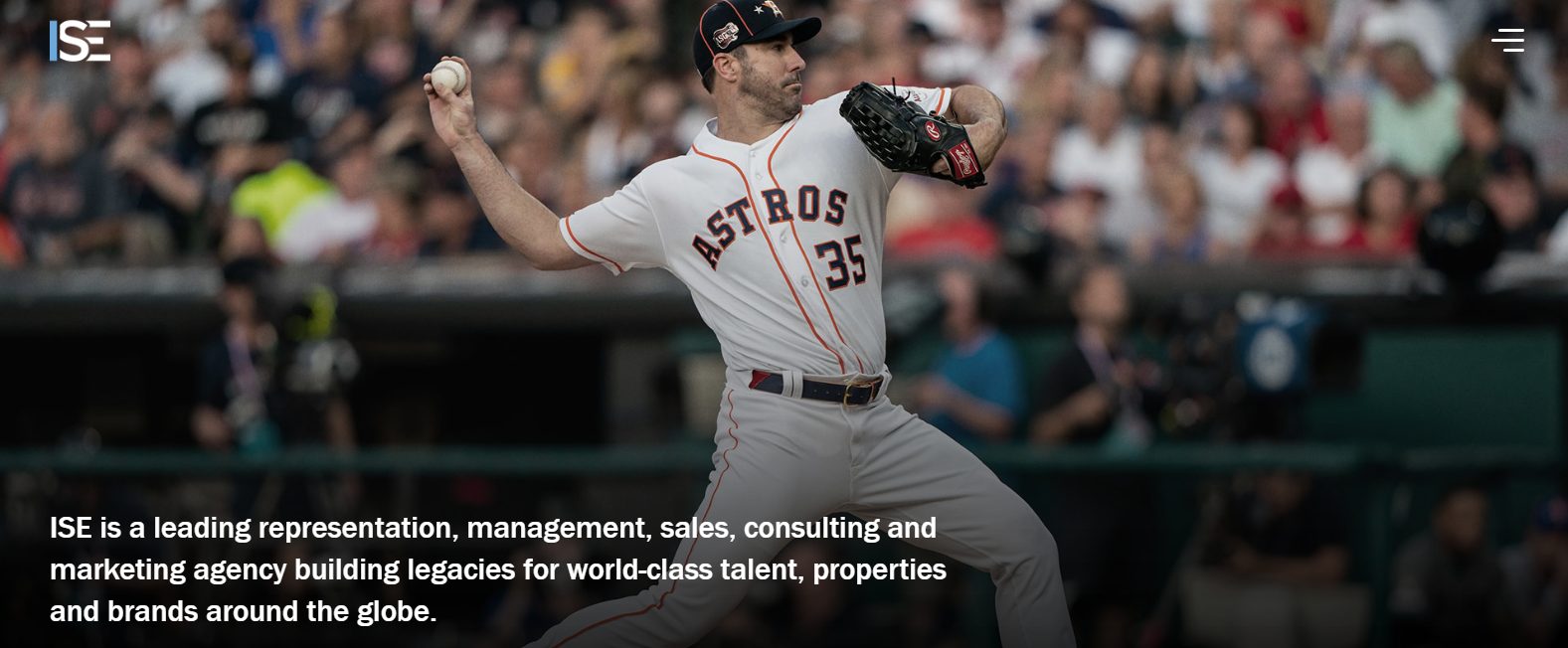 Independent Sports and Entertainment (previously called Relativity Sports) is one of the top representation, management, and marketing agencies for baseball, basketball and football players as well as motorsport talent. In the last five years alone, they've negotiated more than $1 billion in contracts.
With offices in Atlanta, Chicago, Los Angeles, and Indianapolis, they offer a full suite of services that include contract negotiation, marketing, and brand management. As they're part of a network of companies that also include live events and venues, they can help sport talent to develop their name via a number of platforms.
With regards to their marketing services specifically, they can help you to develop your brand identity, create content and then market it via social media. If you prefer to stick to in-person events, they can also help with speaking engagements.
Key services include:
Endorsement opportunities

Public relations

Community outreach

Memorabilia and trading card deals

Draft preparation

Post-career management

Sponsorship maximization

Content creation
---

Founded in 2002, Excel Sports Management's mission is quite simple – they want to help their clients reach their full potential via sport. They do this by using a forward-thinking approach and by being entrepreneurial by design. With regards to their Talent Representation division specifically, they focus on building personal brands and generating revenue via marketing partnerships.
Though, like many of the other agencies on our list, it's not just about generating more wealth for their own talent. They also believe that it's important to give back to the community and help their talent to do just that. For example, they helped Didi Gregorius, a professional Dutch baseball player, to create a social campaign, #DIDIsDEEDs, to help him get more fan votes for the MLB All-star Final Vote contest. From posing for selfies with tourists to buying midtown office workers lunch, the campaign managed to highlight his low-key profile.
Another community that they work hard to elevate is female athletes. Their Women's Sport division helps to level and expand the playing field by helping them to create individualized brand strategies.
While their headquarters are in New York City, they also have a number of offices across the US, including Miami and Los Angeles, and in London.
Key services include:
Talent marketing

Consulting

Corporate partnerships
---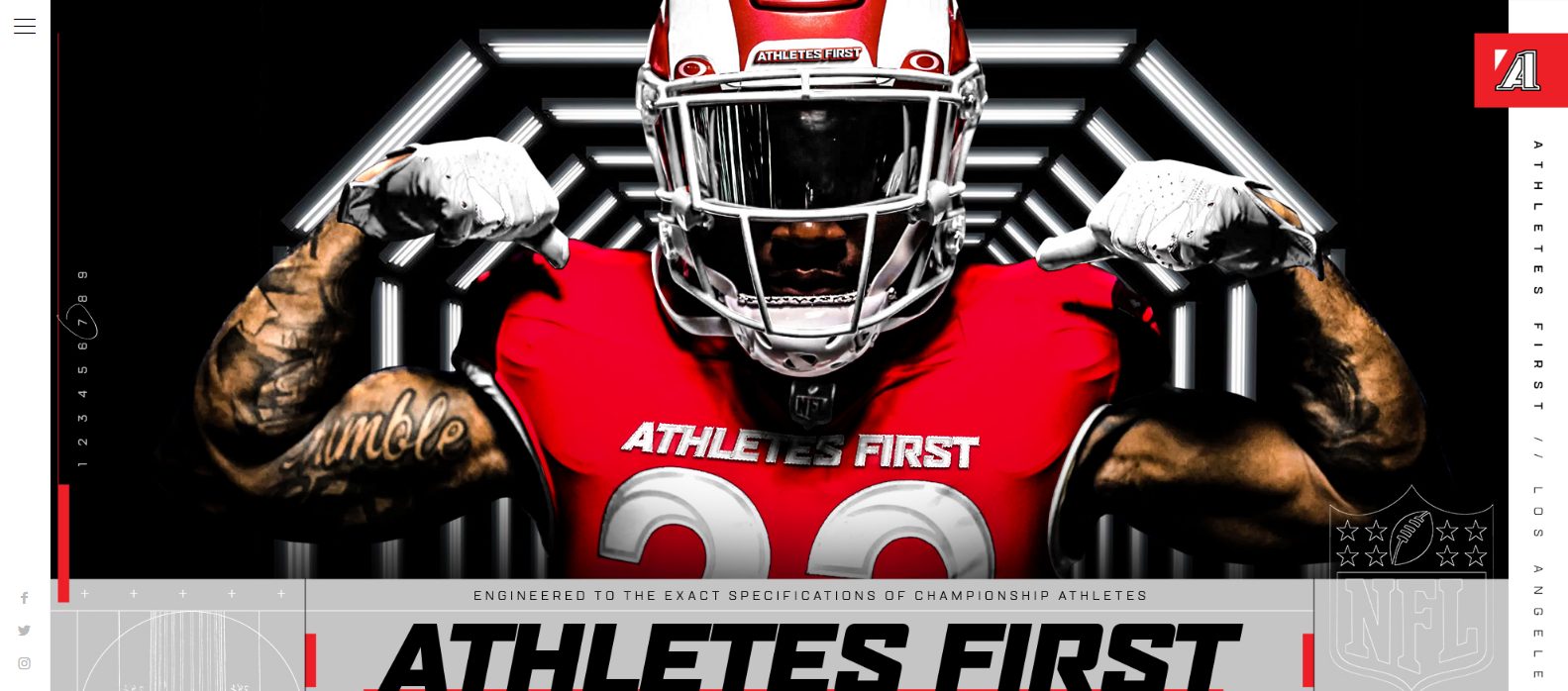 For talent management help for football specifically, be sure to check out Athletes First. Their team of football agents have negotiated the biggest deal in NFL history not once, but five times. On top of that, they've negotiated many other record-breaking positional contracts too.
Founded more than two decades ago in 2001, they're a full-service management firm that has represented elite coaches, broadcasters, and players. While they're based in Southern California, they also have satellite offices in New York, Austin, Atlanta, and Gainesville.
There are two main components that are foundational to their culture. These are to display strong power, yet stay intimately personal. Not only is it key that their talent remains personal, but also their own agency. So, their player-to-agent ratio is capped at 12 to 1.
Key services include:
Marketing

Pre-draft training
---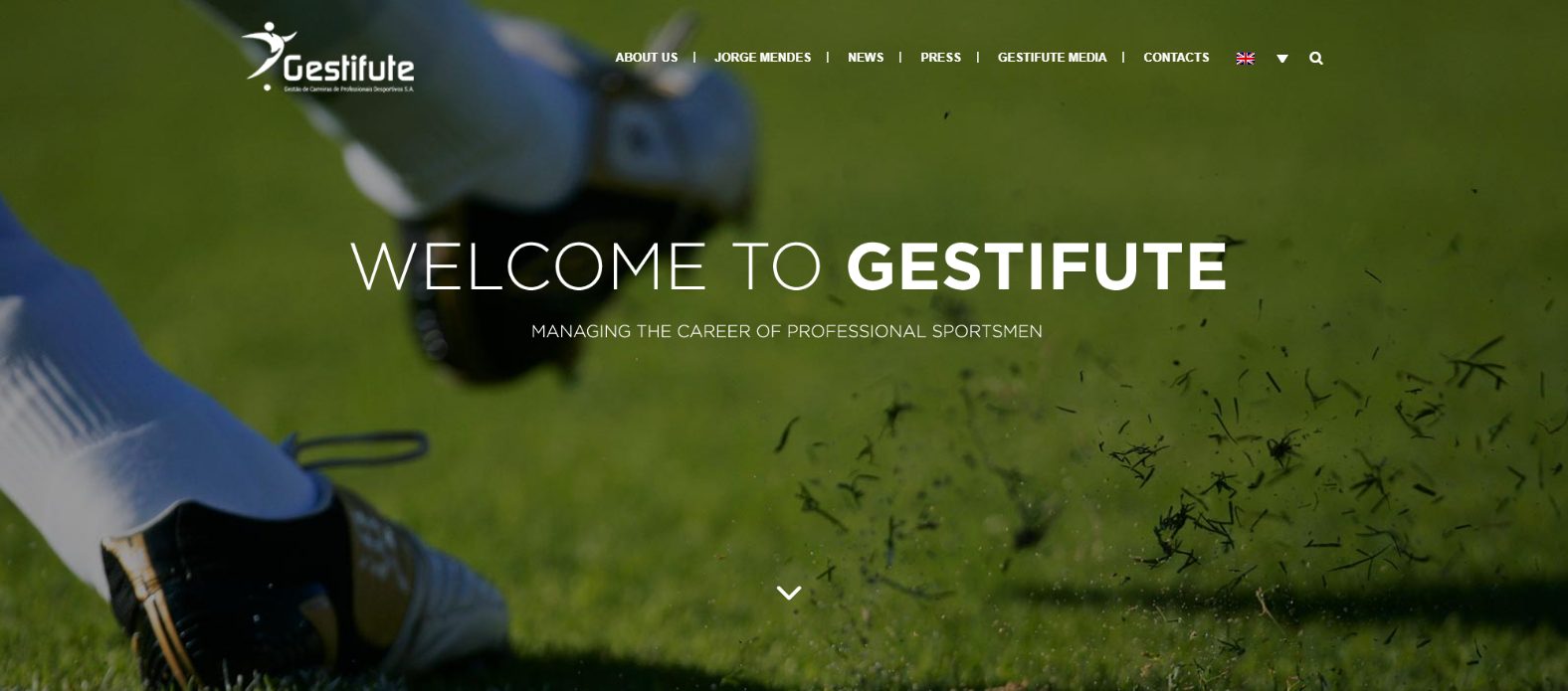 Gestifute is another talent agency that focuses on football. Founded in 1996, they have offices in Portugal and aim to discover and promote young football talent.
Gestifute is led by Jorge Mendes. Not only has his successes been recognized by Globe Soccer and Football Finance, but also by the Portuguese government. Between 2010 and 2020, he has won a number of awards. In fact, during this 10-year period, 2016 was the only year that he wasn't voted the Best Agent in the World by Globe Soccer.
He has also played a role in a number of the biggest transfers in the world. Most recently, it was revealed that Darwin Nunez, who's valued at about £60 million has left agent Edgardo Lasalvia and it's expected that he'll join Jorge Mendes at Gestifute.
Key services include:
---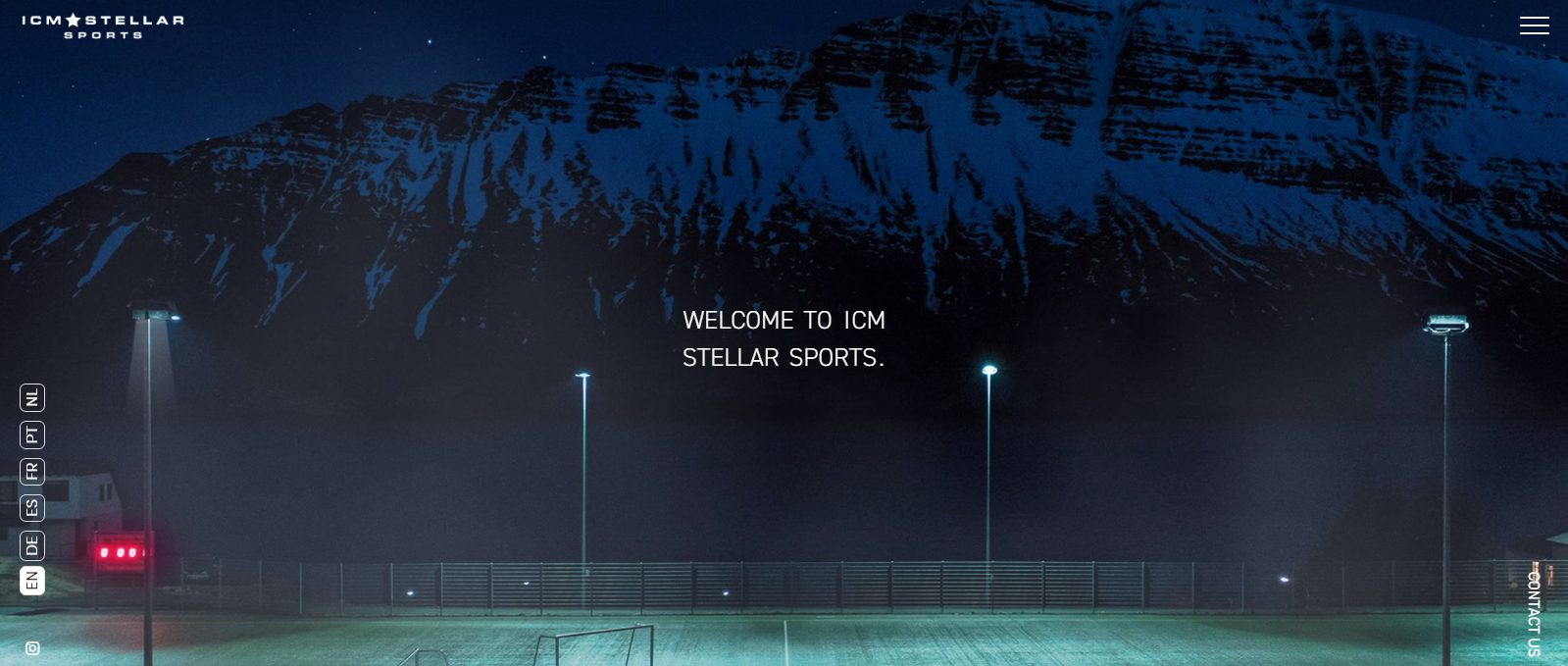 While they were only born in 2020, ICM Stellar Sports is already regarded as one of the largest sports agencies across the world. In addition to football (they've struck some of the largest contracts in soccer), they're also one of the leading talent management agencies for eSports, NFL, rugby, golf, and cricket too.
They're also part of ICM Partners, one of the top talent agencies that focus on representing content creators, artists, authors and other types of creatives.
Key services include:
Post-career planning

Commercial, media, and sponsorship opportunities

Contract advice and negotiation

Legal services

Social media management

Taxation
---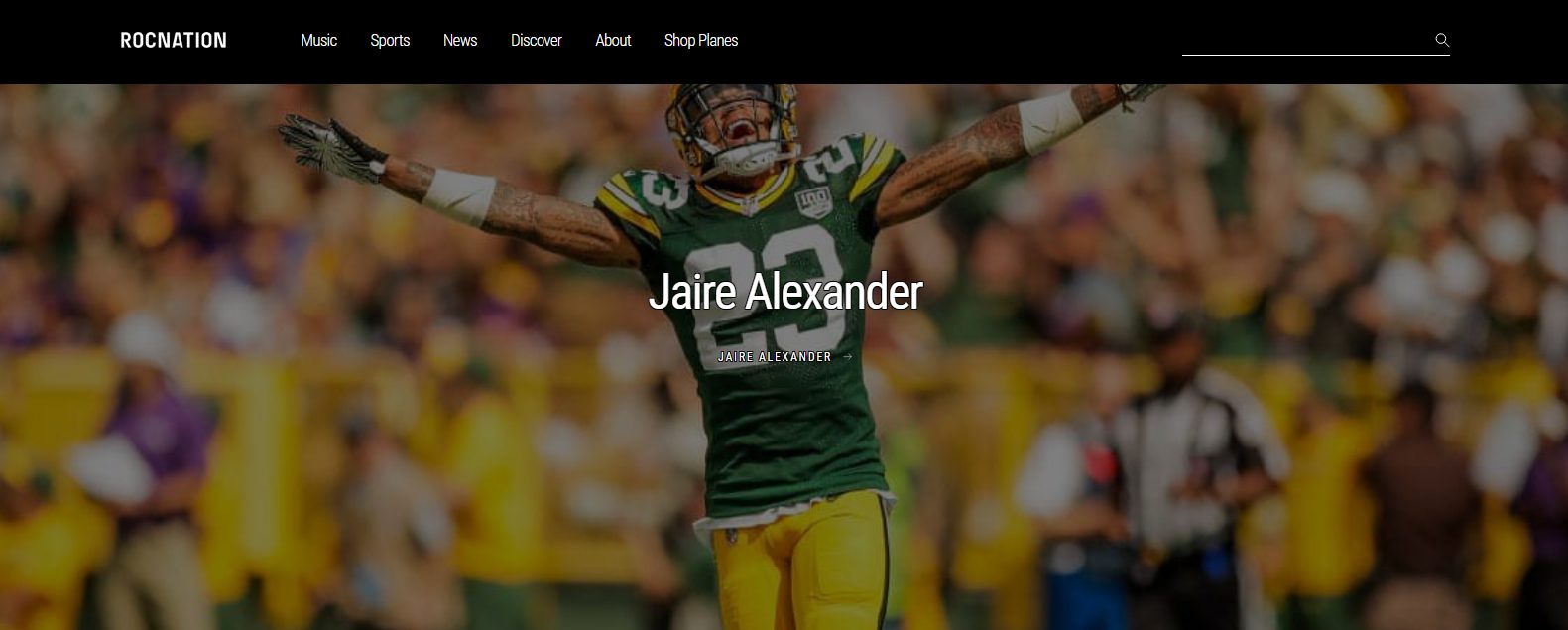 Founded in 2008 by JAY-Z, Roc Nation is one of the leading entertainment companies in the world. Most recently, they've joined TIME Studios to produce a documentary that looks at the life of Megan Thee Stallion, the artist behind one of the top TikTok songs responsible for one of the ultimate dance challenges.
With regards to sport specifically, they represent a wide range of sports that include baseball, basketball, cricket, football (including international football), rugby, and netball. In addition to sport stars, they also represent a number of personalities that include coaches, commentators, and motivational speakers.
---

Boras Corporation is one of the biggest names in baseball. Founded by Scott Boras, the most powerful agent in baseball, Forbes recently revealed that the Boras Corporation represents seven of the sport's 10 highest-paid players. What's more, during the shortened off-season they also negotiated more than $1 billion in new contracts, setting a new record for a single agency. Most recently, he negotiated a three-year contract for Carlos Correa. That deal alone is reported to exceed $105 million.
---
Wrapping Things Up
If you want to be successful on the sports field, you need to realize that it's a team sport. Even if you're participating in a solo event like singles tennis matches, there's a whole team behind the athlete.
One of these team members that often go unnoticed is the agent. Not only can sport talent management agencies help pro players to land the best contracts, but they also work tirelessly off the field and behind the screen to sign endorsements and launch marketing campaigns. Plus considering that pro athletes' careers are actually quite short-lived, these agencies have a key role to play in making sure that they also make the right moves off the field.
Frequently Asked Questions
What is a sports management agency?
A sport management agency handles contract negotiations, client endorsement deals, and more. In addition, sport management agencies are in charge of recruiting new talent and management marketing and promotions.
What are the top 10 sport agencies in the United States?
Here are some of the world's top sports agencies:
Viral Nation

Creative Artists Agency (CAA)

WME Agency

Octagon

Wasserman

Newport Sports Management Inc.

Prosport Management

Independent Sports and Entertainment (ISE)

Excel Sports Management

Athletes First
What advertising agency is used by a sport event?
CAA, or Creative Artists Agency, is considered to be one of the top creative agencies for all matters related to sports and other activities.
Who is the biggest agent in sport?
Scott Boras is the world's top sports agent. In 2020, he closed contracts totaling more than $41.2 billion. As a result, he took home more than $1.9 billion in commissions. He continues to be the top agent in sports.
What does a sport agent get paid?
Sport agents will receive between 4% to 15% of an athlete's playing contract each year. The agent will receive 10% to 20% of that athlete's endorsement contract. The figures will vary depending on the deal struck. For example, NFL agents cannot receive more than 3% and NBA agents not more than 4%.