B2B is a tricky industry. One of the things that makes it harder is that you need to create a B2B marketing strategy that is strong enough to persuade decision makers from other businesses that your product or service is the better choice. The challenging part is that these decision makers are typically experts in their industries which makes conversion much harder.
To add to this, your typical B2B buyer is no longer the same person that you sold to a couple of years ago. So, what worked previously might not deliver the same results today. In the past, the majority of the decision makers were born in the 1950s and early 1960s. Technology did not play such a factor in their decision-making process and they responded well to printed ads.
Now, increasingly more millennials are given the chance to share input regarding the products and services that companies should buy. For them, print media is archaic. To reach them, you need to focus on digital marketing which makes a well-crafted B2B ecommerce site a requirement.
In this article, we take a look at 14 B2B ecommerce examples that have made an impression on customers and designers. From an American Fortune 500 industrial supplies company with over 3.5 million customers to a company that started selling envelopes from the attic of a house, we've made sure to include B2B ecommerce examples from a wide range of industries. By taking the time to study what others are doing, you'll get a better idea of how to approach important elements like navigation, search boxes and product pages.
---
14 B2B eCommerce Examples That Customers and Designers Love:
---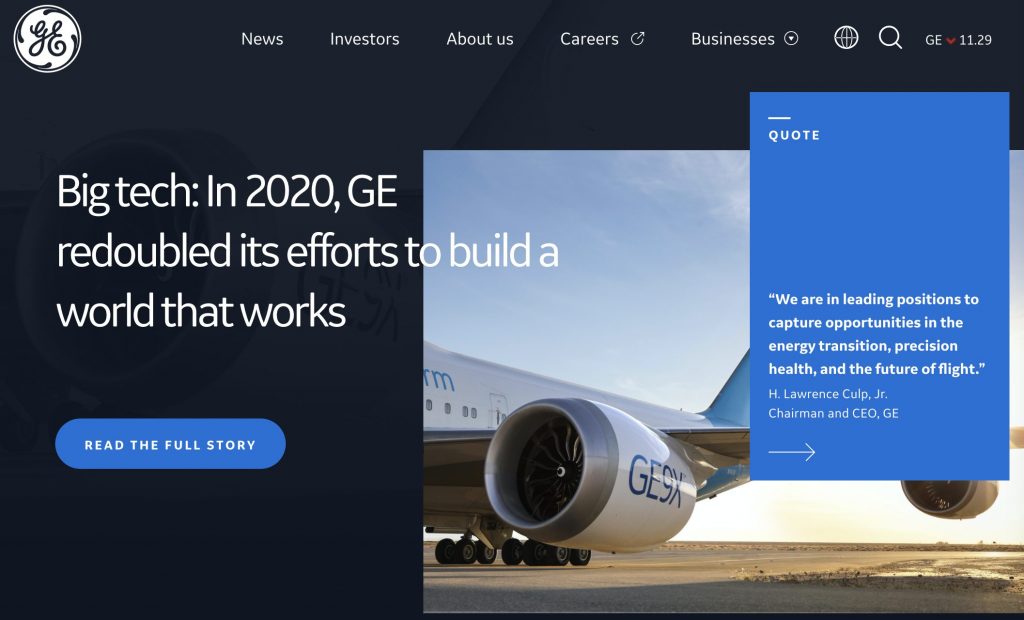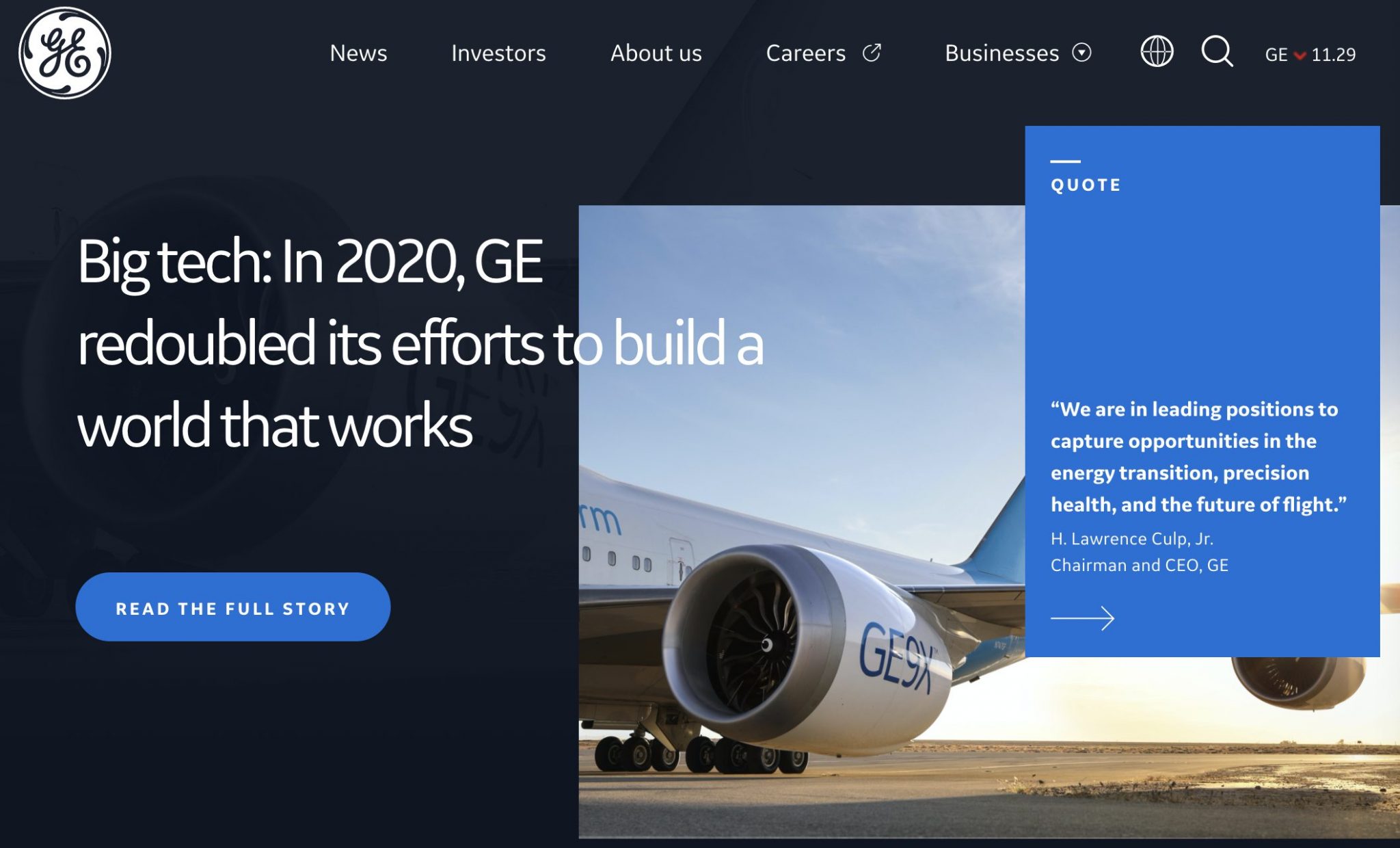 When it comes to creating a B2B ecommerce site, General Electric took quite a creative approach. As people love to hear stories, the marketing team of General Electric made sure that they included creative stories in their marketing campaigns. The stories that they incorporate into their design prove that there is still a place for creativity in marketing and that it can help to create a strong brand that will ultimately boost the success of the company. The creative director, Tim Roan, who was the man behind some of their projects, explained that General Electric was completing challenging things and wanted to show that in a way that was smart, yet fun.
---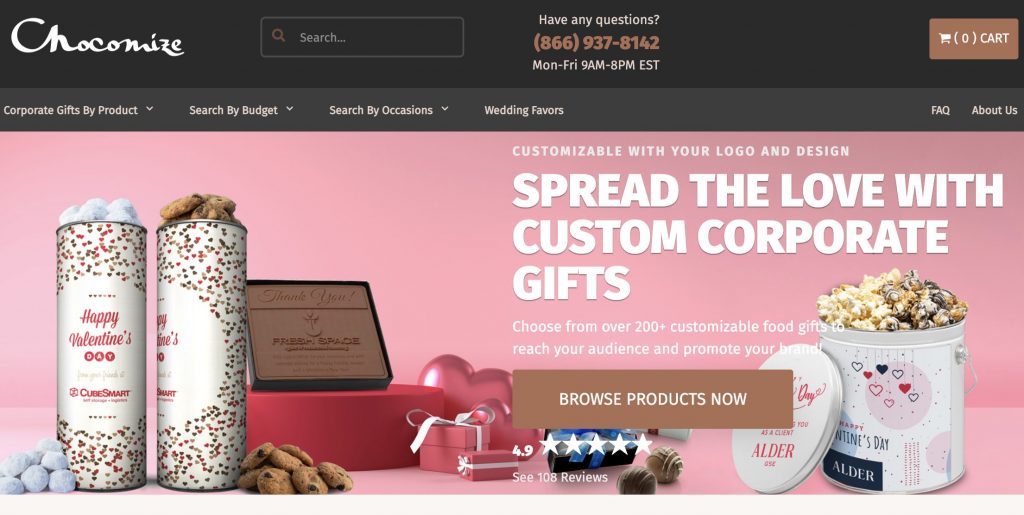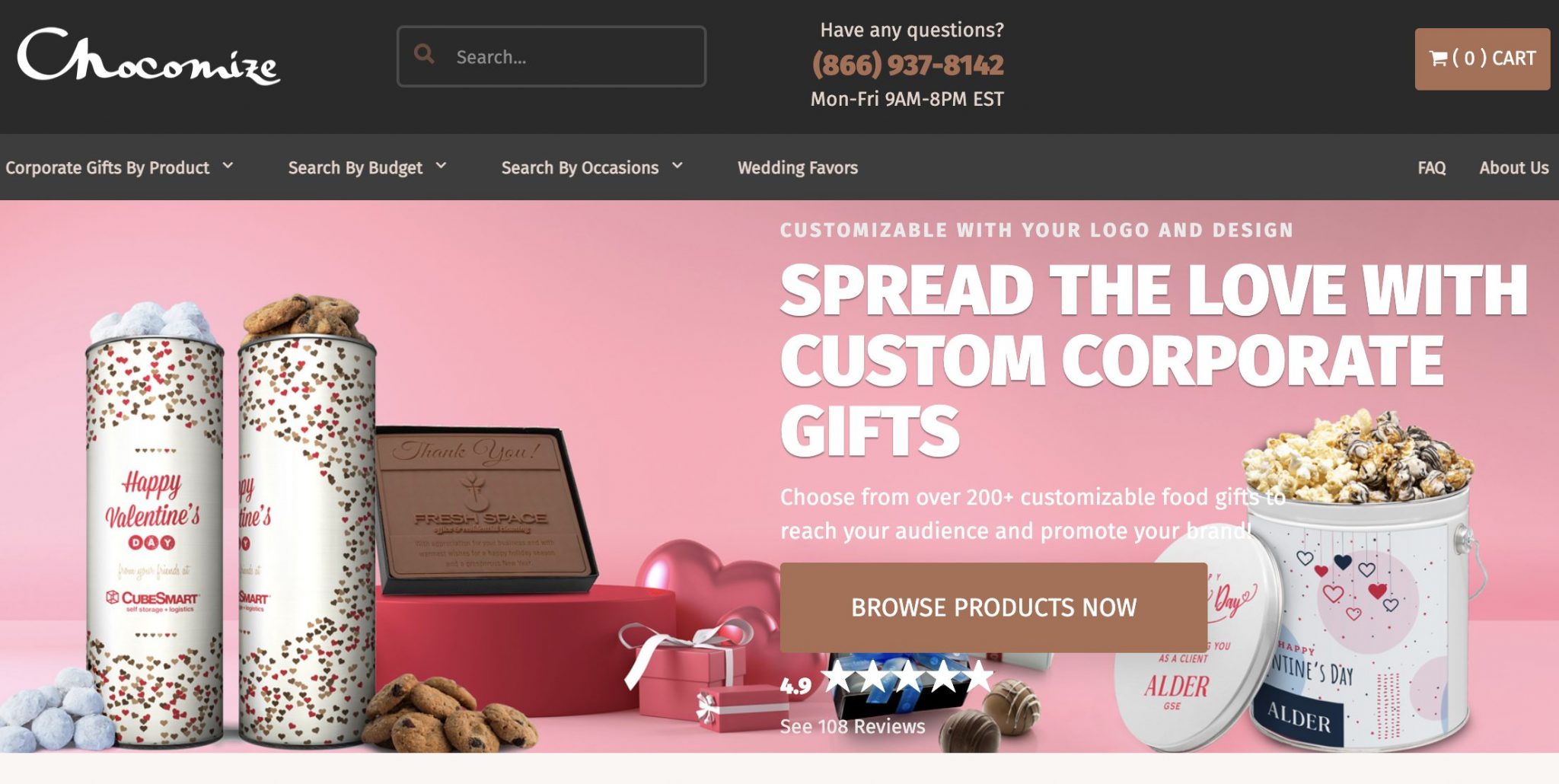 Chocomize is a B2B ecommerce company that offers customized corporate gifts in the United states. They opted to focus on on-page SEO to direct visitors to their website in order to grow their B2B business.
They did this by including the keywords of each product in the page titles, copy and alt image tags. Secondly, they also improved and expanded the page content by transforming the top pages into detailed presentations. Lastly, they also included internal links to channel the authority of their domain to the top pages that they wanted to rank.
Thanks to these clever strategies, Chocomize successfully increased the number of clicks their website has received in the search results. They also managed to rank on the first page of Google for "custom chocolate bars", "custom corporate chocolate" and "personalized chocolate bars". It just shows you that on-page SEO can still be an ace up your sleeve in the B2B industry.
---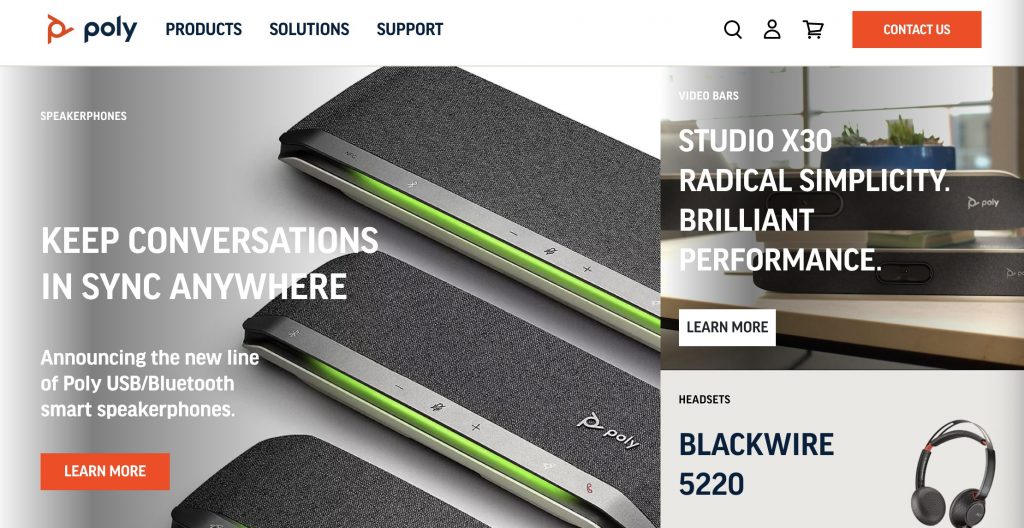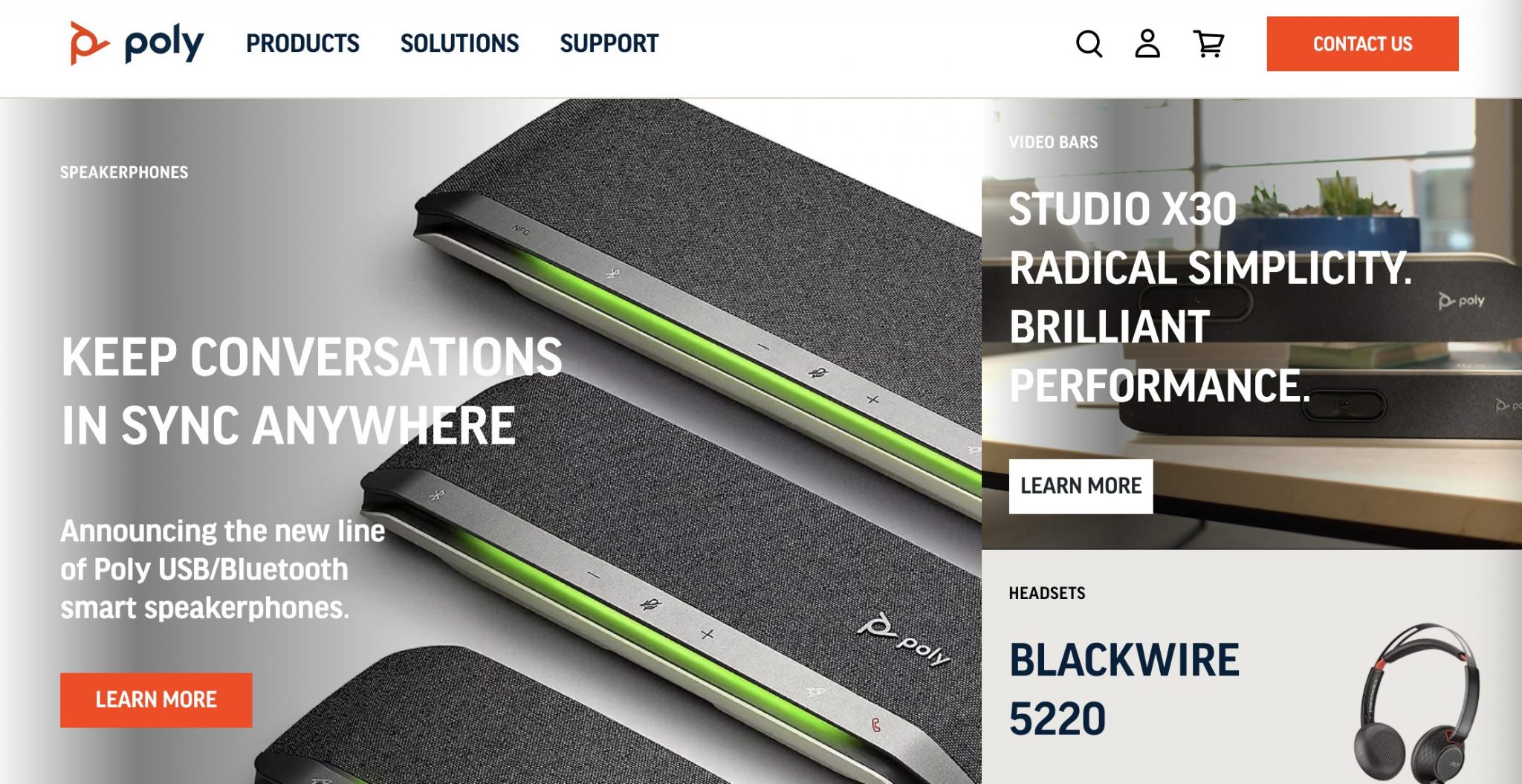 Polycom has been in the business of innovative video, audio and collaborative technology for more than two decades. Though, during the last decade, Polycom faced a lot of competition with more affordable alternatives entering the market. Instead of trying to compete on price, Polycom decided to continue focusing on providing quality solutions.
They focused on offering educational content that would meet the needs of their target audience. Their approach was successful because the needs of their customers were their number one priority, while their product was their second focus.
---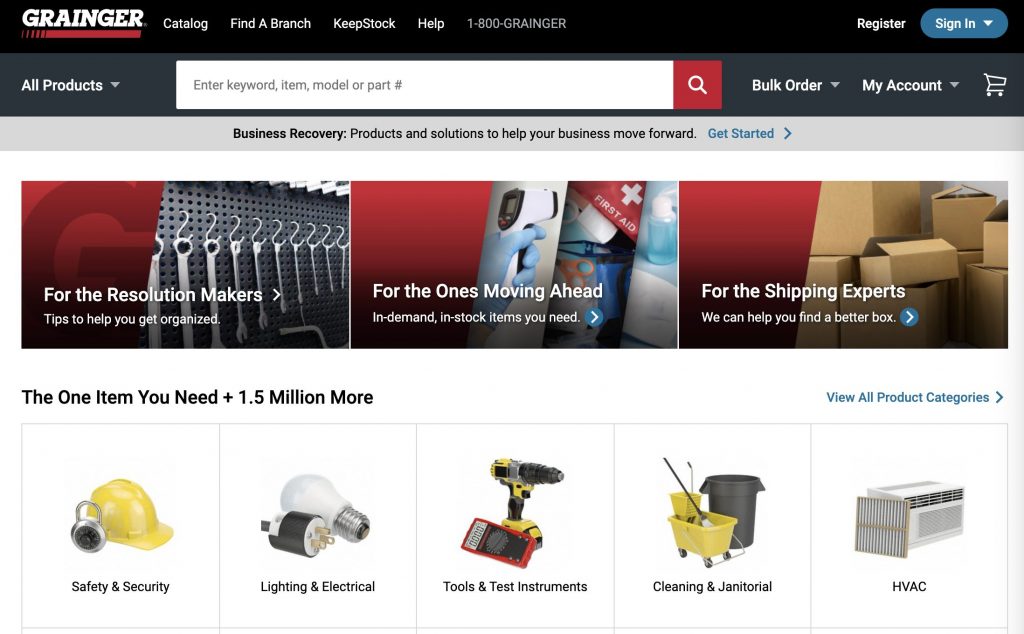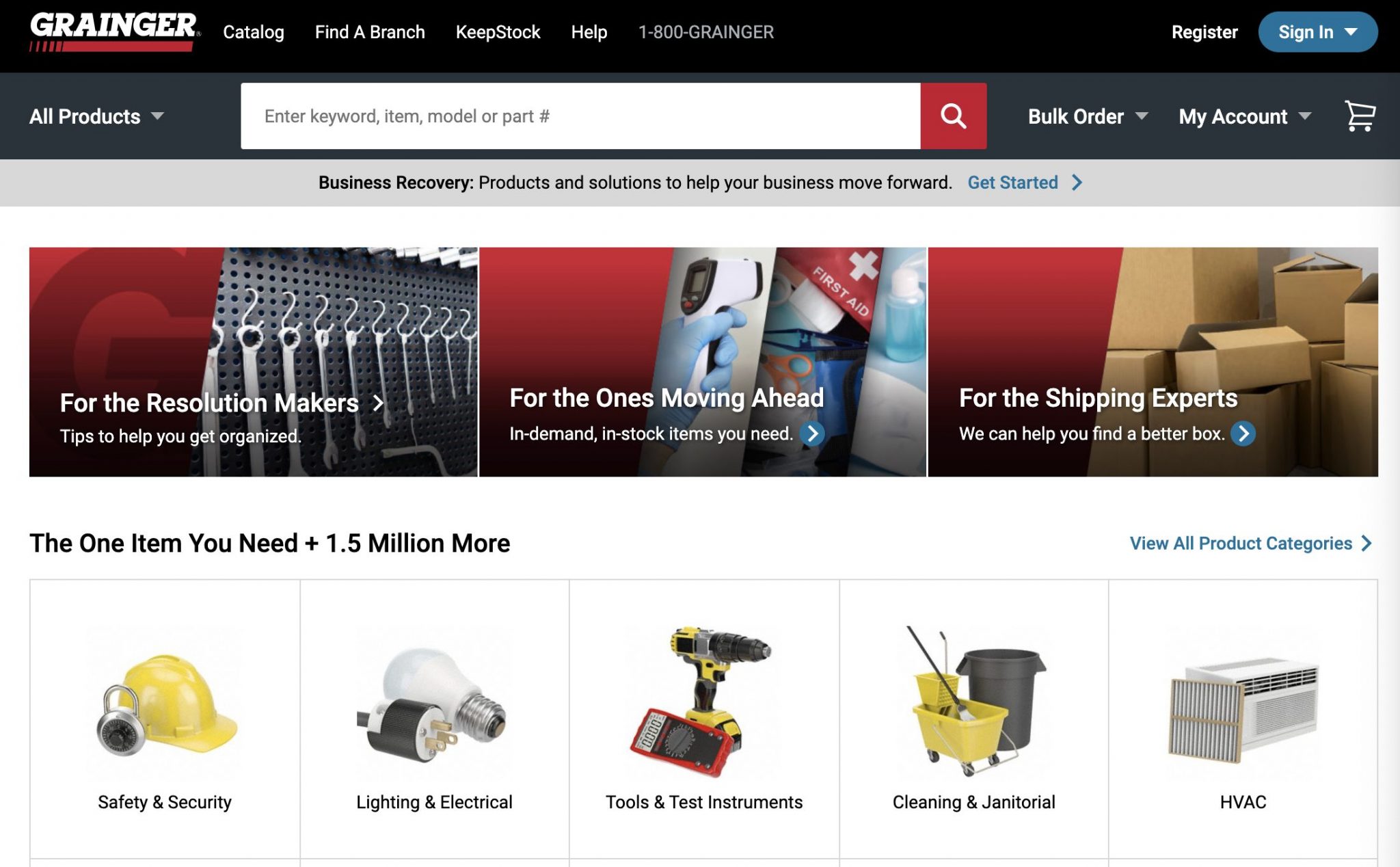 A B2B ecommerce website should make it simple for customers to use. This should at all times be one of the primary objectives. Grainger, an American Fortune 500 company that provides industrial supplies and equipment, decided that the main focus of their site will be to make it easier for business buyers to order.
They achieved this by including features and elements such as extended search filtering options, the estimated product arrival times on each product page and a guest checkout option that does not require users first to log in.
As they boast over 1.5 million products, effective search filtering is a top priority for them. They also optimized their search box by using autofill. This way it automatically completed the product name as a user was busy typing in the search box. This feature also lists suggestions if the user spelt the product name incorrectly. To streamline this process even further, they also included a filter menu. With the help of this feature, users can refine their search by selecting one of the case filter options.
On top of that, they also designed a carefully planned mobile app. With the mobile app, users can scan a barcode to reorder the same product quickly. Not only does this help with accuracy, but it also makes the process much more convenient and faster.
---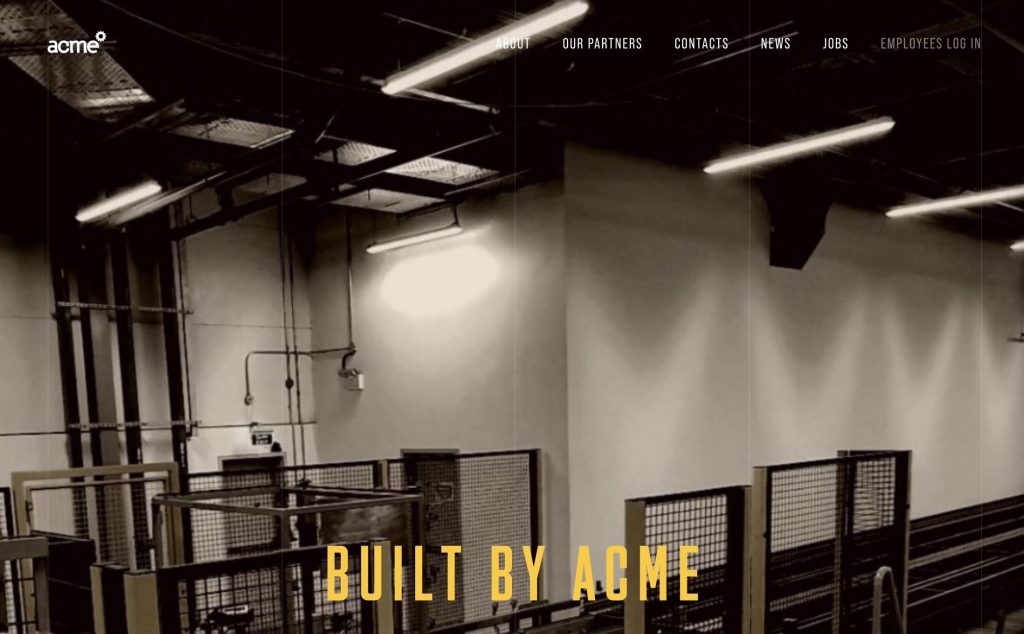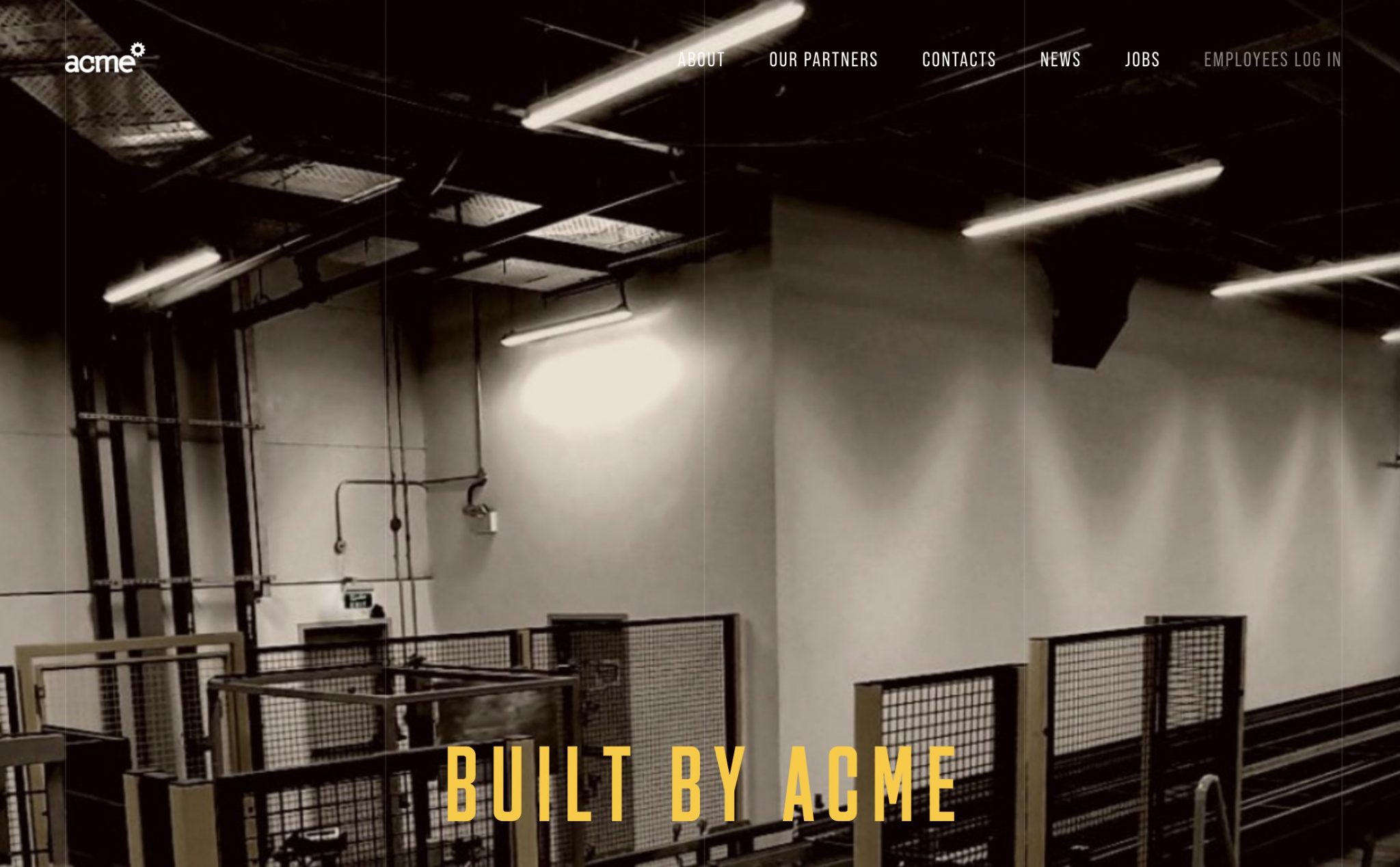 ACME sells big packaging to shippers and logistics operators. Their website is minimalistic which might lead you to believe that not a lot of thought went into its creation. This is definitely not the case. It strikes a great balance between images and information about their products and services.
Thanks to its carefully designed layout, it is also easy to see who their target audience is. The very clever use of color and animation also helps to display their services and products effectively and carefully guides the different users (retailers, corporate logistics officers and shippers) to the page that is specifically aimed at them.
---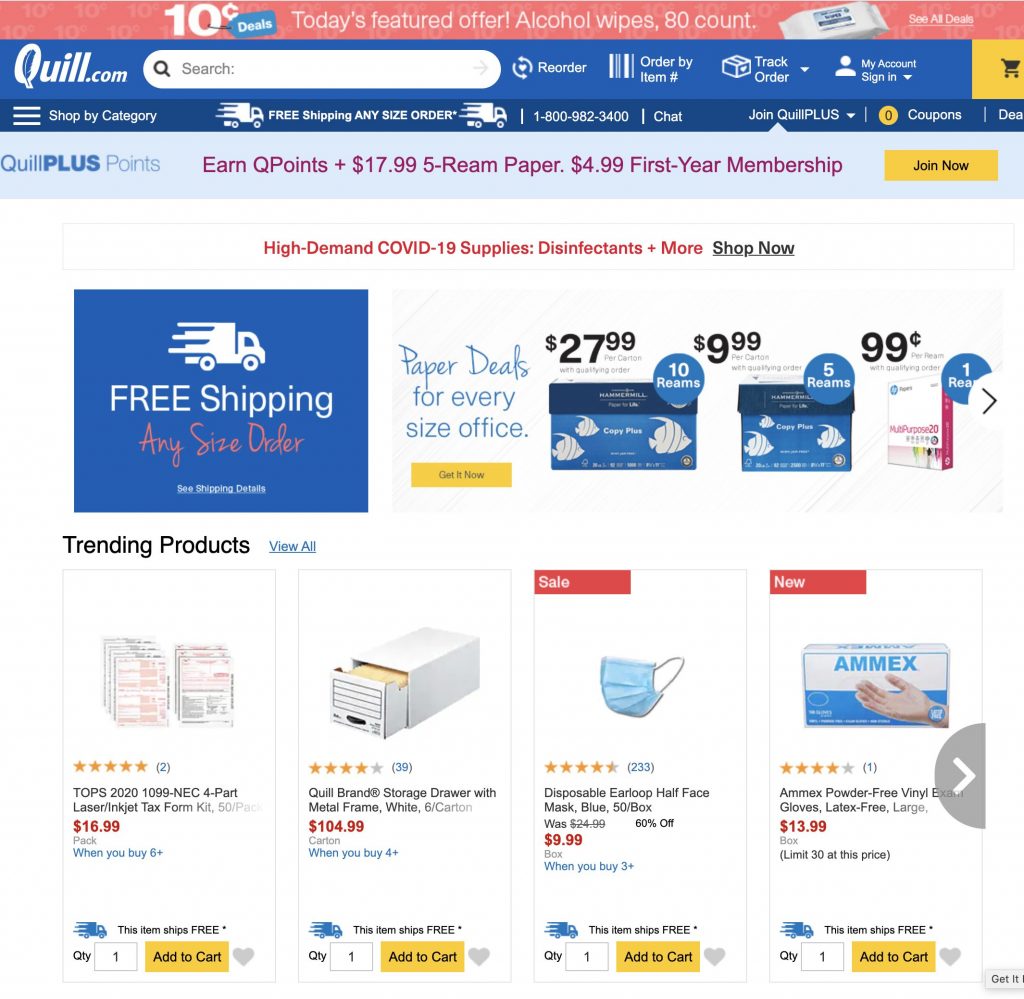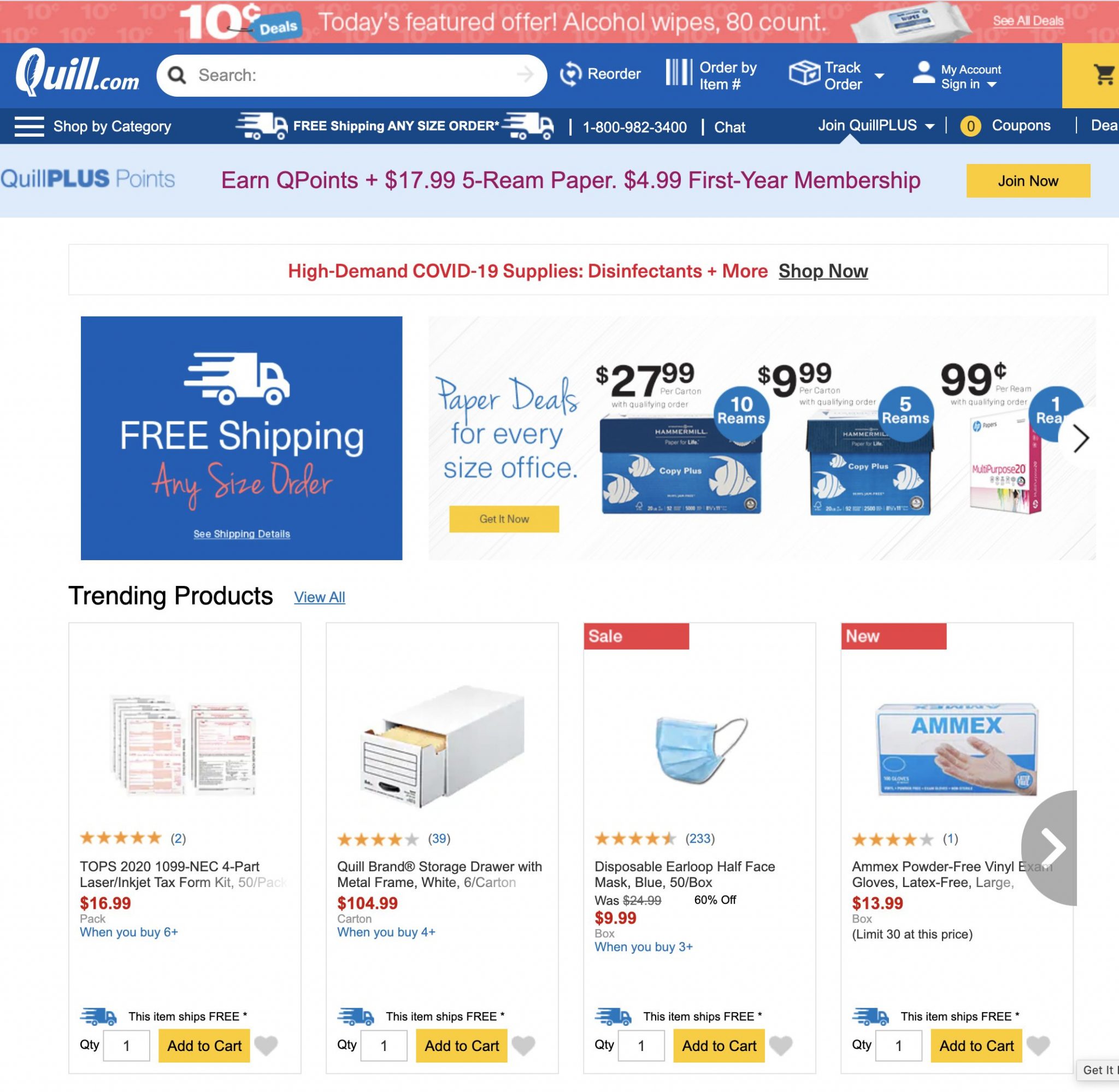 Quill sells educational and office supplies to businesses. With the help of their ecommerce website that was created specifically for the B2B sector, they have managed to make a big name for themselves as one of the best office suppliers.
Their site is simple and delivers a seamless customer experience. By incorporating features like guided navigation, filters and all-inclusive categorization, they managed to ensure that everything is well-organized. They also use a rewards system that includes exclusive deals and coupons to encourage customers to sign up to their email subscription list.
---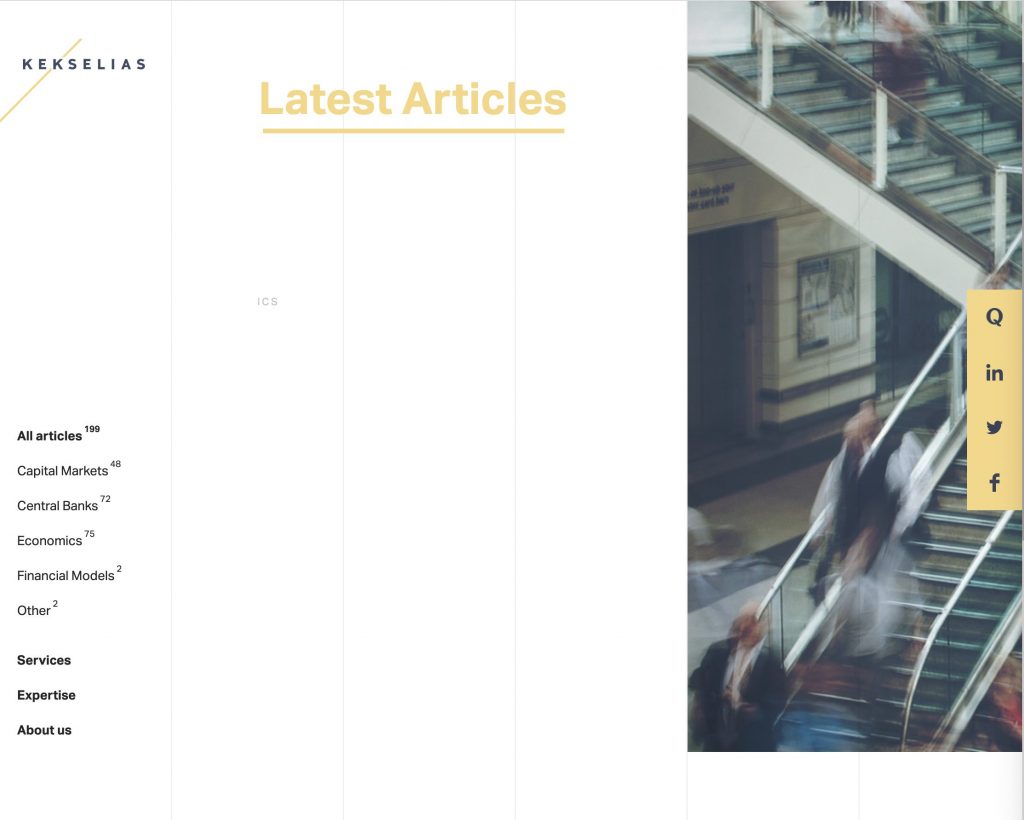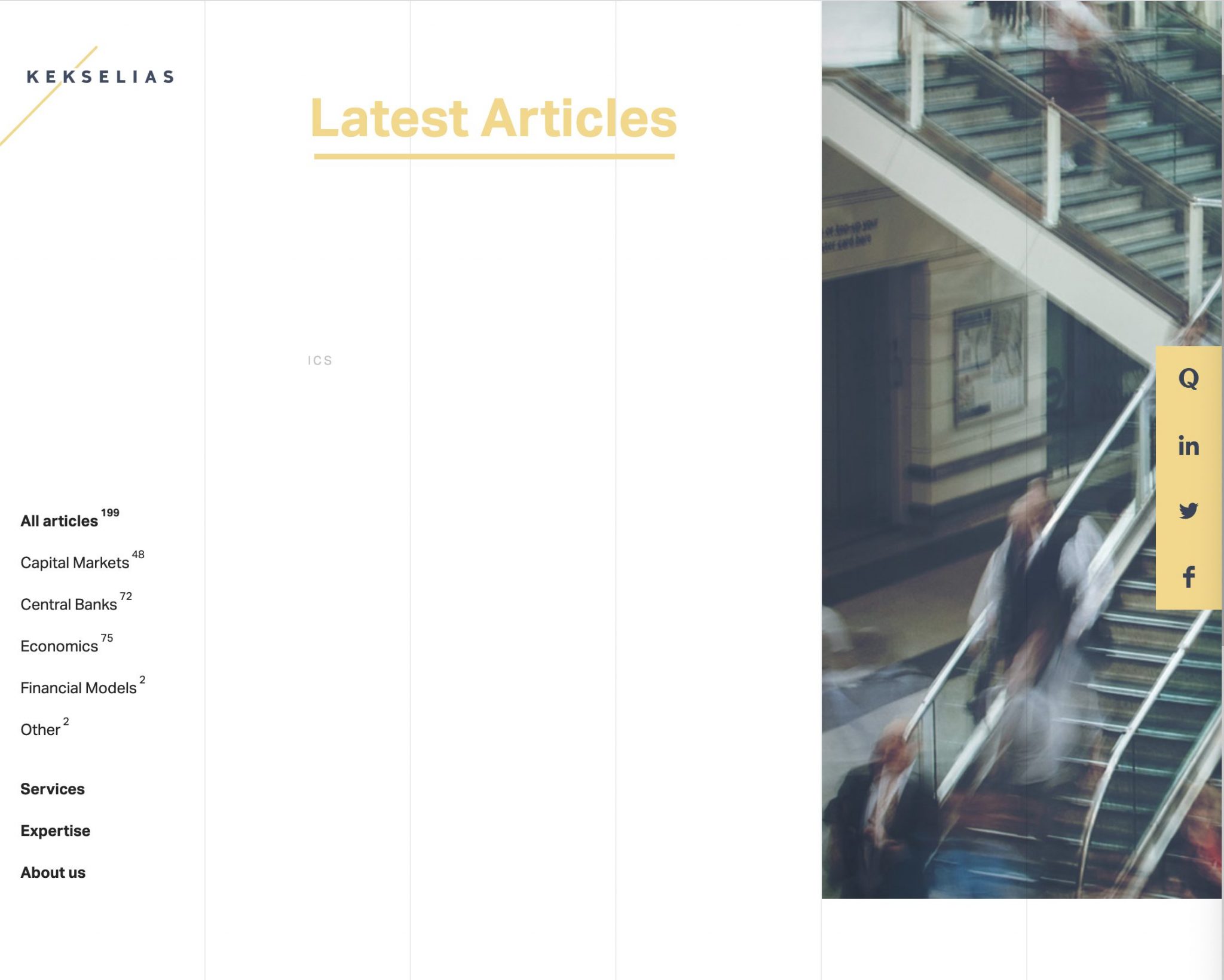 Kekselias is a financial service company that focuses on policy analysis, investment research and interest market rates. What sets this B2B ecommerce site apart is that they managed to create a design that is unique, but still appealing. This is something that few B2B businesses have achieved (and even fewer B2B companies in the financial sector).
They essentially split the screen into two sections. The left-hand side remains static, while the right-hand side moves. This creates an interactive experience that proves that just because your site deals with some subject matter that is generally regarded as boring, your site can still be entertaining and engaging.
Just like our next example, Firerock, Kekselias also incorporates a type of blog where users can find valuable content. By sharing valuable content, they communicate to their target audience that they are indeed experts in their field, while it also at the same time helps with SEO.
---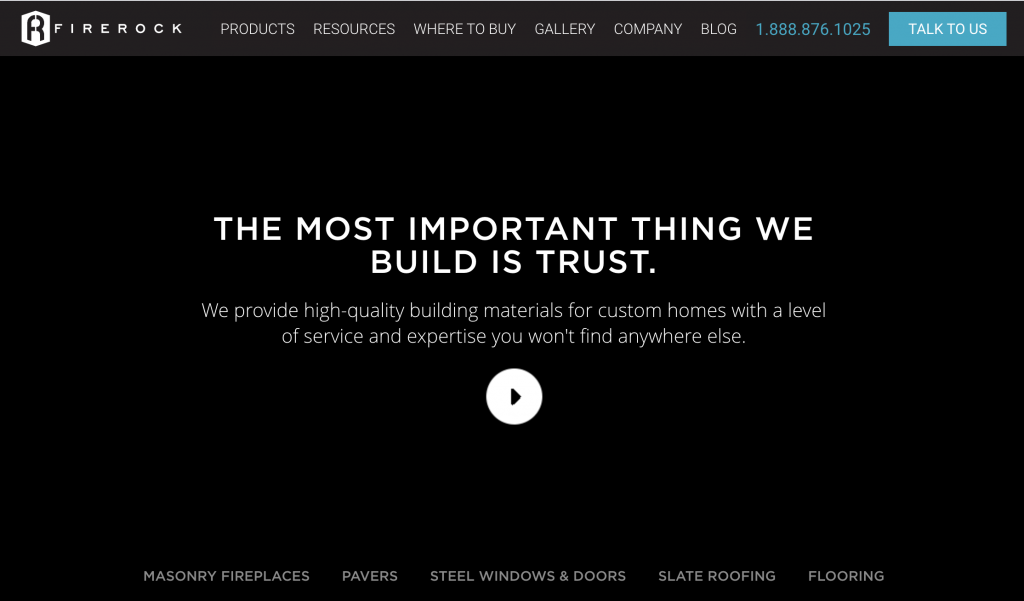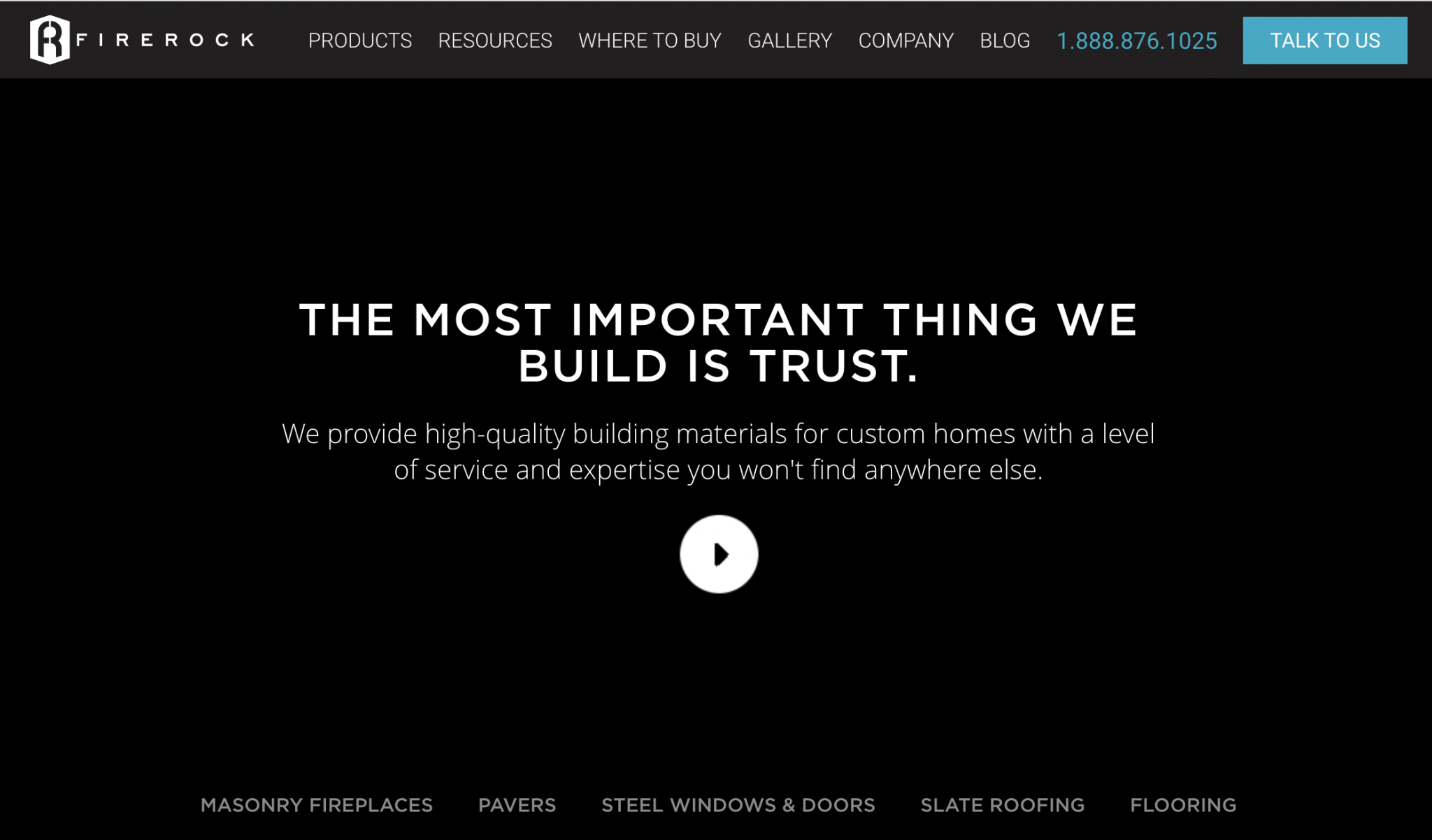 As FireRock sells classic building materials for custom homes, they have many high-quality photos that can communicate a lot about their products and, at the same time, showcase their products effectively. They have used this to their advantage to create a website that is aesthetically pleasing. The website might be simple in its design, but it works.
They also include educational content in the form of blog posts that help with SEO and show to their target audience that they are informed about the developments and trends in the field. They also expanded their presence to Pintrest where they share photos of how their products were used in projects.
---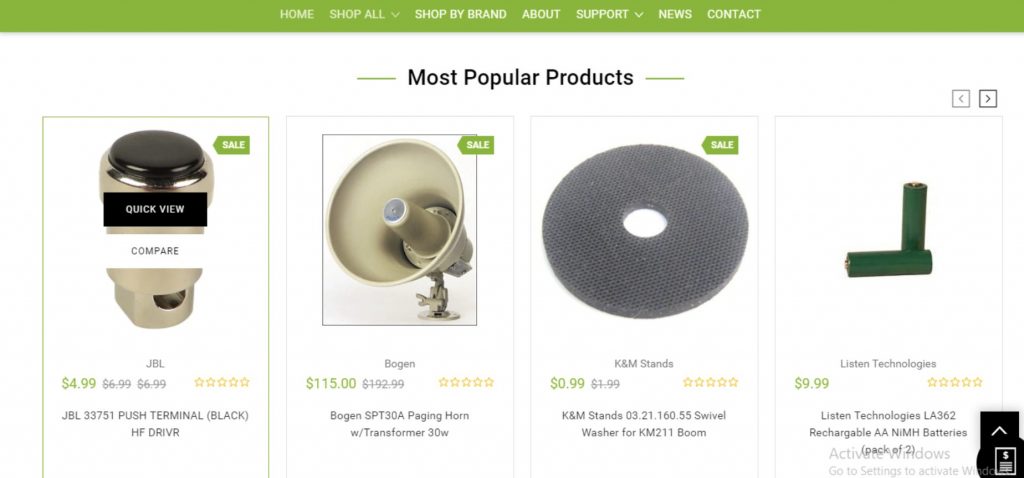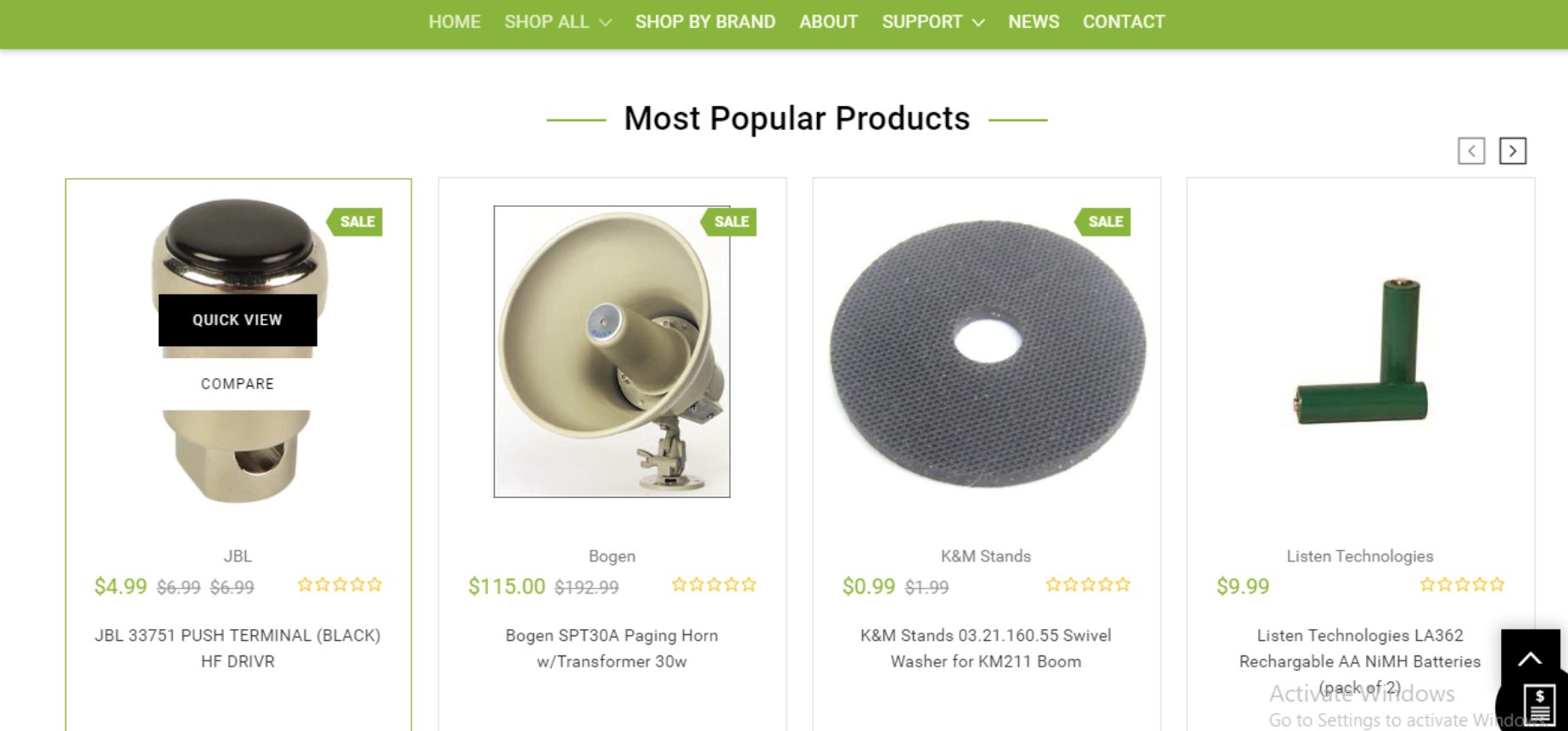 In many instances, B2B businesses are reluctant to try ecommerce because they believe that as they complete custom work there isn't a B2B ecommerce platform that will meet their needs. The site of Spectrum Audio, a provider of stage lighting, pro audio and DJ equipment, is a good example of how with the help of a tool such as QuoteNinja, you can still create custom quotes and offer customized services and products.
Their website looks professional and offers intuitive navigation and an optimized search box. They also include a "Shop by brand" option in their navigation bar that makes it even easier. By organizing the brands in alphabetical order, it is much more convenient for brand-loyal customers. To help encourage their visitors to buy more products, they also include information about their latest products and highlight which products are currently the most popular right on the home page.
---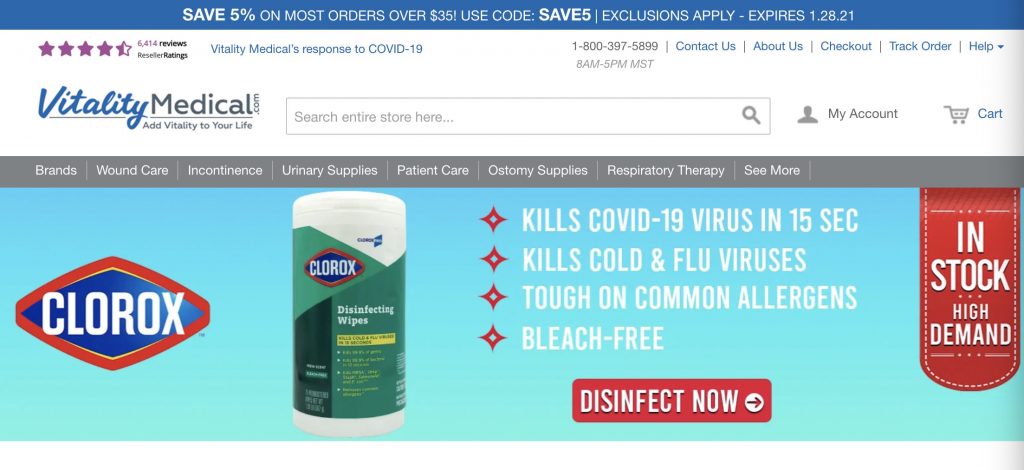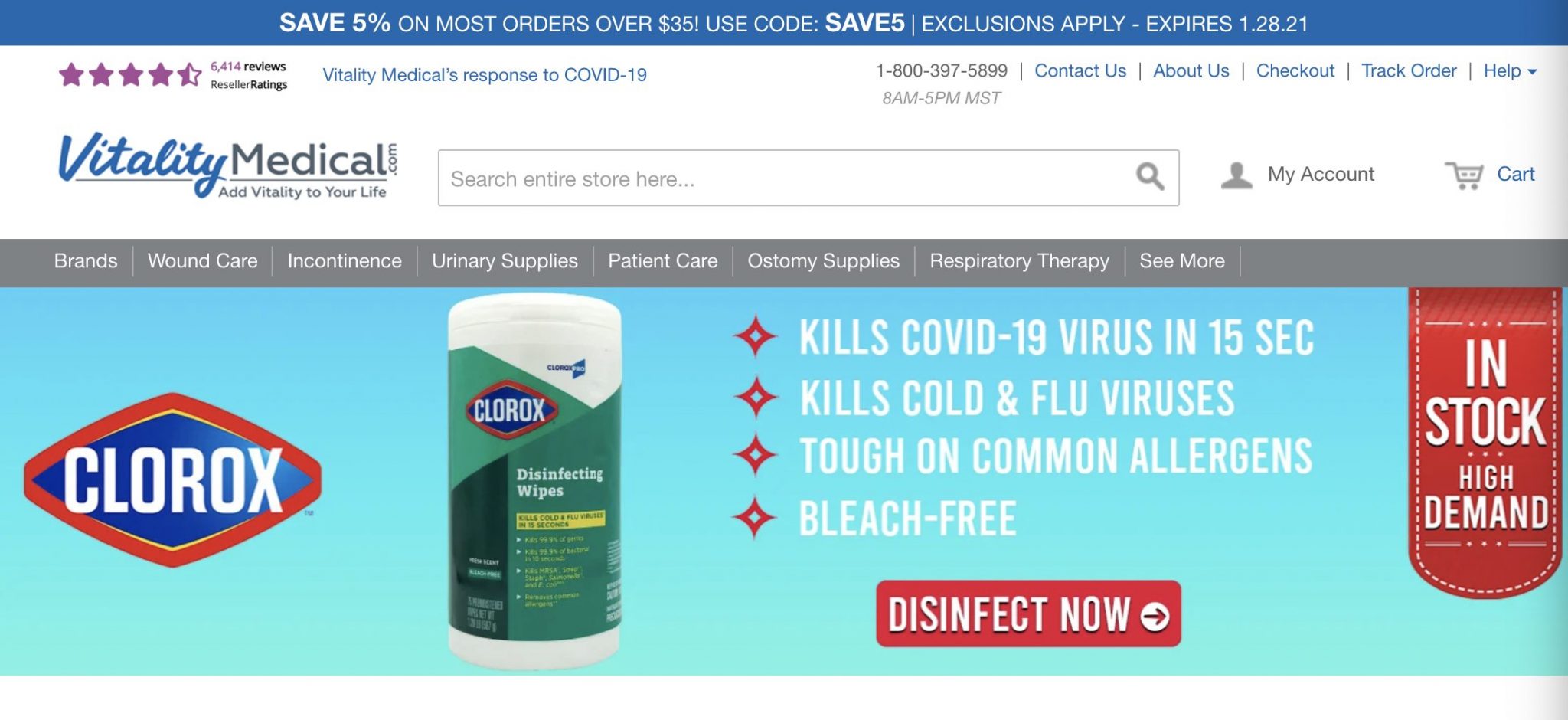 If you are searching for a good example of how you can set up recurring purchases and delivery options, be sure to check out Vitality Medical's site. Vitality Medical, one of the leading suppliers of medical supplies, healthcare products and home medical equipment, understands that automatic repeated orders are important to B2B buyers and is one of the features that can help your business to foster long-term relationships with your customers. So, what they have done is to offer recurring delivery options for all their products. Plus, if your repeated purchase exceeds a specific amount, you qualify for free shipping.
They also make sure that they highlight their flexible pricing for bulk buyers. Once visitors land on their website, they are immediately greeted by a banner that advertises their B2B pricing for specific businesses.
---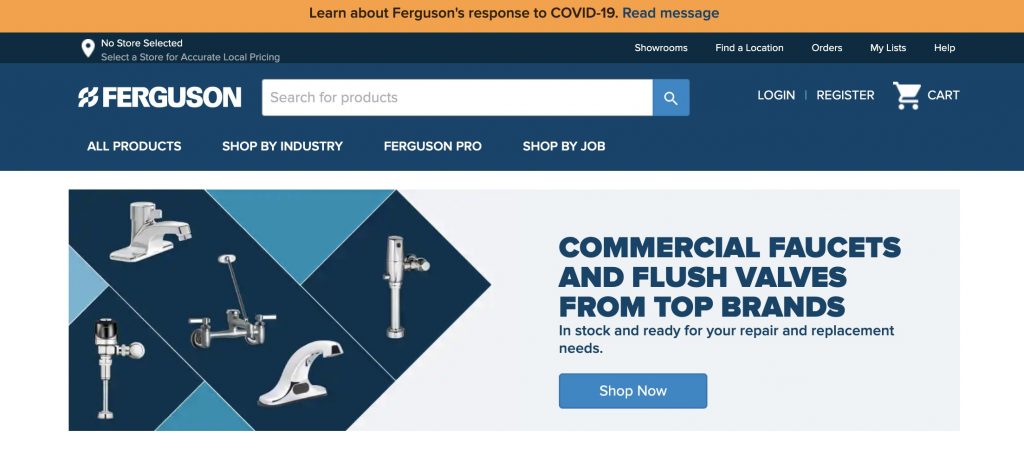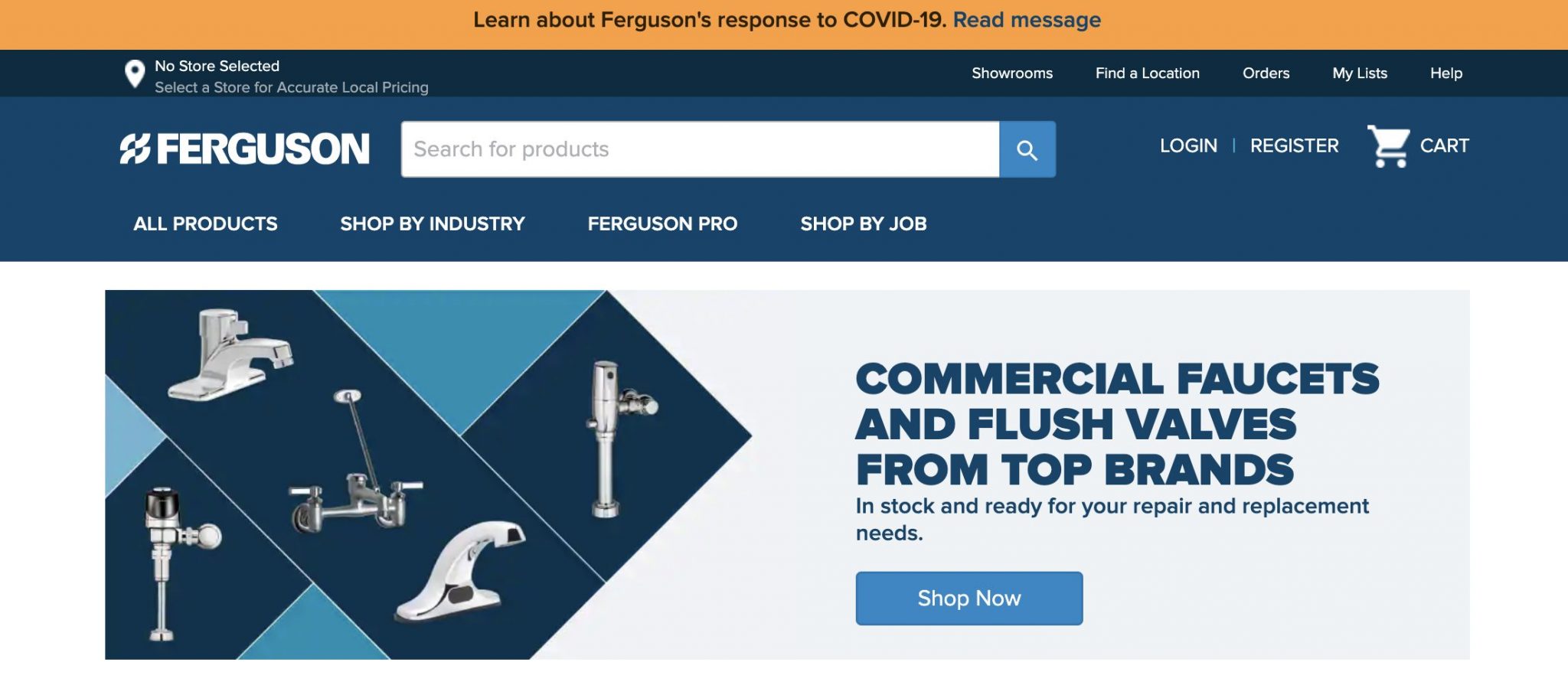 Ferguson's home page is professional and modern, while the product pages are equally clean of clutter. One way that they achieve this is by using a three-column design that allows them to add sufficient information without users having to scroll down.
All in all, it strikes the right balance between great products and content. By drawing attention to the most popular product categories, including detailed product descriptions and offering content in a dedicated help section that answers questions their buyers might have, they manage to engage their target audience effectively.
Not only do they boast a great website, but they also managed to create a good social media presence. They use Twitter, Facebook, and YouTube, with the latter being the platform that they concentrate on the most.
---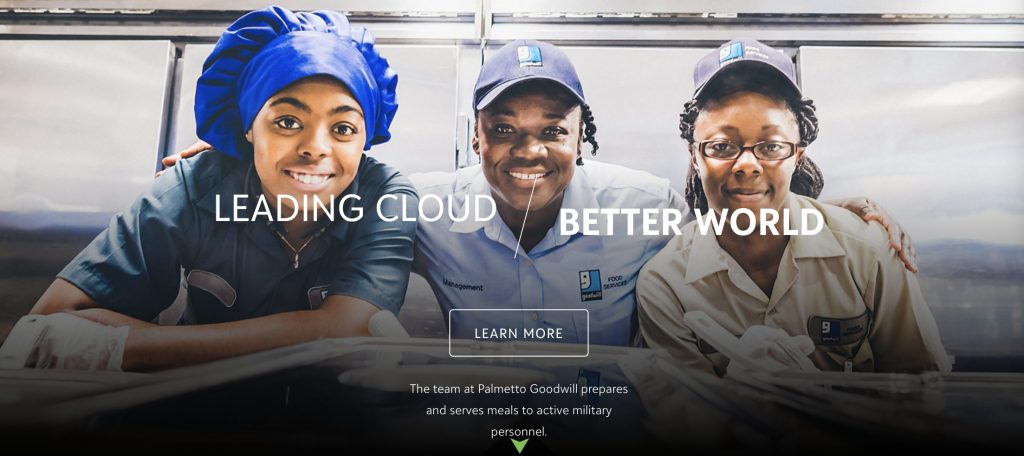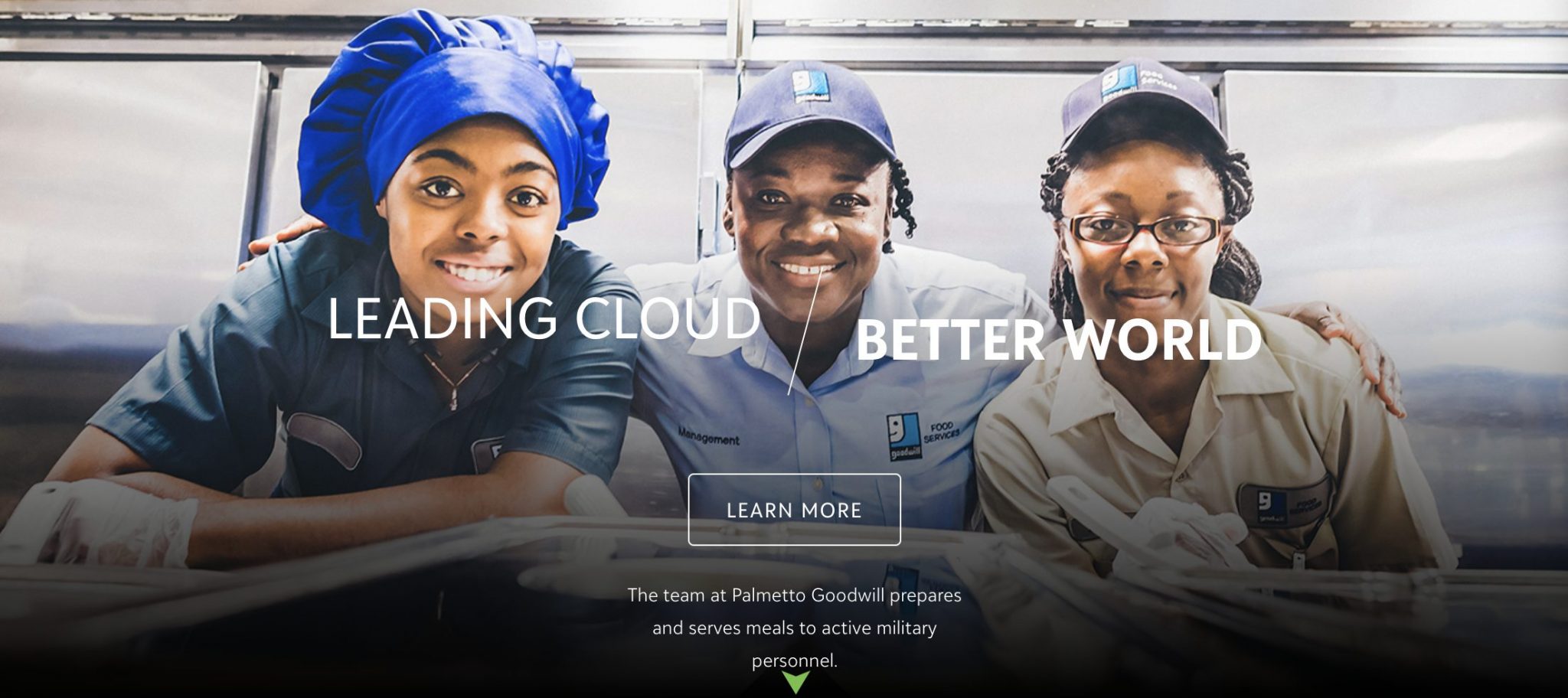 Blackbaud is a supplier of services and software solutions. While your first impressions of their website will probably be that it is uninteresting, it is actually quite interactive. They offer case studies, infographics, calculators and a quiz. By including numerous case studies, users get a better idea of how Blackbaud's services can help them and, as a result, they have generated hundreds of qualified leads in just a matter of months. It just shows you that interactive content can offer you loads of insight into and data about your customers and their behavior.
---


The website of Massey Ferguson is a great example of how you can use navigation. It uses two navigation bars and an impressive drop-down menu. What makes their site also stand out is its effective use of color and shapes to create a consistent brand identity. While the website might not be as attractive as many others mentioned in this list, it is still unique and, equally important, functional.
---


As the name suggests, Blake Envelopes sells, well, envelopes. Their ecommerce site is uncluttered and offers impressive functionality. Though, the best feature is probably the intuitive navigation. Their site uses a filtering system that allows their customers to search by style, pack sizes, range, types or color.