Checkout is the last hurdle your customers face before making a purchase, so it's important to get it right. Customers can be put off by an overcomplicated checkout process and a lack of information about pricing, shipping, and delivery. As an eCommerce merchant, building trust is at the heart of the customer relationship. Asking customers to handover cash in exchange for goods they've only seen on a web page is already a leap of faith, so brands need to meet their expectations when it comes to a safe and streamlined checkout.
Checkout optimization isn't just about your customer's shopping experience, it's key for brands too, as eCommerce businesses lose $18 billion each year through cart abandonment. Ensuring a well-designed checkout process is therefore imperative for generating revenue, as well as building customer relationships based on trust. The checkout page serves brands in more ways than one, as it is also a crucial method for gathering customer data which is extremely valuable in eCommerce marketing. The challenge then is to strike a balance between a checkout page that converts and collects data for brands, whilst providing a transparent and efficient process for customers. We've highlighted 5 key areas that brands can work on to optimize their checkout process for eCommerce success.
Streamline your checkout process

Collect data strategically - identify organic influencers!

Use opportunities to up-sell and cross-sell

Offer clear shipping & payment information

Follow-up after cart abandonment
---
5 Must-Have Checkout Optimization Tips For Your eCommerce Site:
---
Streamline your checkout process
The first thing to think about when overhauling your checkout process is how it fits into the overall customer journey. Customers arriving on your eCommerce site should be able to easily browse your products, find what they're looking for, and proceed to payment without experiencing a hint of confusion. To minimize any frustrations that could lead to cart abandonment it's important to streamline the checkout process. This means sign-posting steps throughout the checkout process, from reviewing the contents of the shopping basket, entering contact and delivery information, to payment. This reassures people about the time left to complete checkout and helps to ensure they have payment cards and delivery address information to hand. You can even make it visually appealing by having a checkout timeline that highlights the completed steps. Another good practice for a frictionless checkout is to build this all into one page, so customers get a full overview of the process without having to click-through to different pages. Reducing the number of clicks is crucial to boosting any type of conversion, and the checkout process is no exception!
One option that will benefit your most loyal customers, who often shop on your eCommerce site is to build in an express checkout that uses information saved in a customer's profile to speed up the process, allowing customers to simply confirm the purchase in one click. This is beneficial for both brands and consumers as it offers an efficient checkout and positive experience for your customers, whilst encouraging recurring purchases amongst a loyal customer base.
When it comes to streamlining your current checkout process it's a good idea to try A/B testing when experimenting with new elements to see which process yields the most conversions for your brand. The best way to approach making any changes is to imagine checkout from the customer's perspective and work to reduce any non-essential elements. It can also be useful to use website analytics to learn when precisely customers are abandoning checkout to be able to pinpoint what could be improved. It's also a good idea to analyze how long it takes customers to complete checkout to see if there are improvements to be made. Indeed, a Baymard Institute study shows that 21% of consumers cited the reason for abandoning checkout was due to a process that was too long or overcomplicated. Understanding the downfalls of your current eCommerce checkout page, even if conversion remains high overall is key to ensuring high performance in the future.
---
Collect data strategically
The information requested on the checkout page can play a big role in conversion rates. Some customers will be comfortable creating a member profile whilst others will want to limit the information shared to what is strictly necessary. Brands can ensure data input is adapted for customers by giving them the option to create a membership account, whilst also allowing 'guest' checkout. Having a clearly indicated choice that doesn't oblige customers to commit to creating an account will help them feel more at ease when buying from your website.
The data input stage can also be optimized by having auto-fill on certain form sections, such as automatic postal address lookup based on zip code. Some details like the country or area code of a phone number can also be auto-filled to save time. An additional tactic to ease filling out the form includes highlighting if there's an error like a missing digit from a phone number or a misspelling of Gmail for example.
Identify organic influencers
Another way to ensure data collection is strategic for your brand is by capturing the social handles of customers during checkout. Whilst it might not be one of the standard fields required at checkout like email address and payment information, we're sure you'll be convinced that it can make all the difference for your brand. Capturing the social handles of website visitors gives brands direct insight into their customers' social reach thanks to Upfluence Live Capture. The new tool is designed to draw social data such as follower count and engagement rate in order for brands to identify their most influential customers. These individuals have a huge potential for your brand and can be activated as organic influencers, brand ambassadors, and affiliates.
Optimize your checkout form for influencer discovery with the Upfluence Live Capture field to collect social reach data. Recruiting influencers directly from your customer base leverages a pre-existing positive relationship between brand and customer to organically promote your brand on social media. Organic influencers who have a genuine appreciation for your brand and products have unparalleled authenticity when recommending your brand to their followers. This makes for compelling influencer campaigns with influential customers that already have an established influence within your online target market.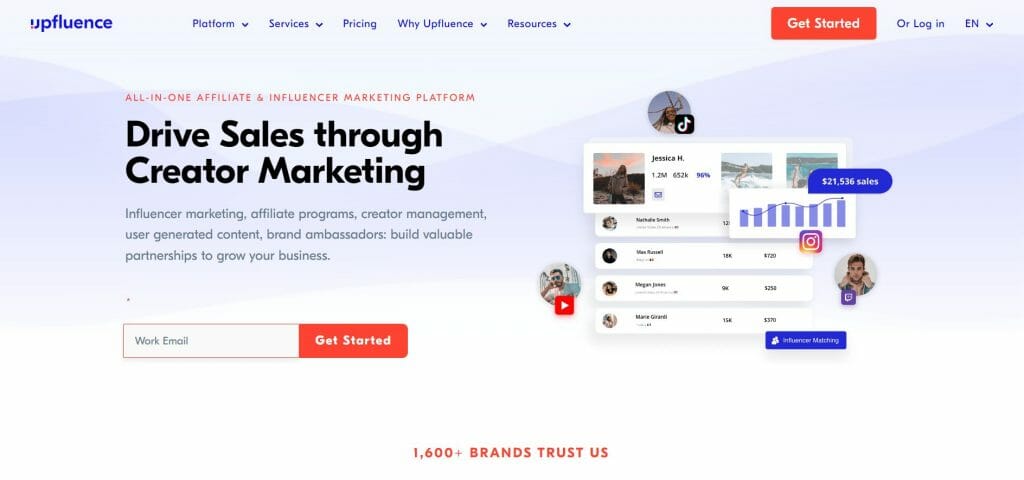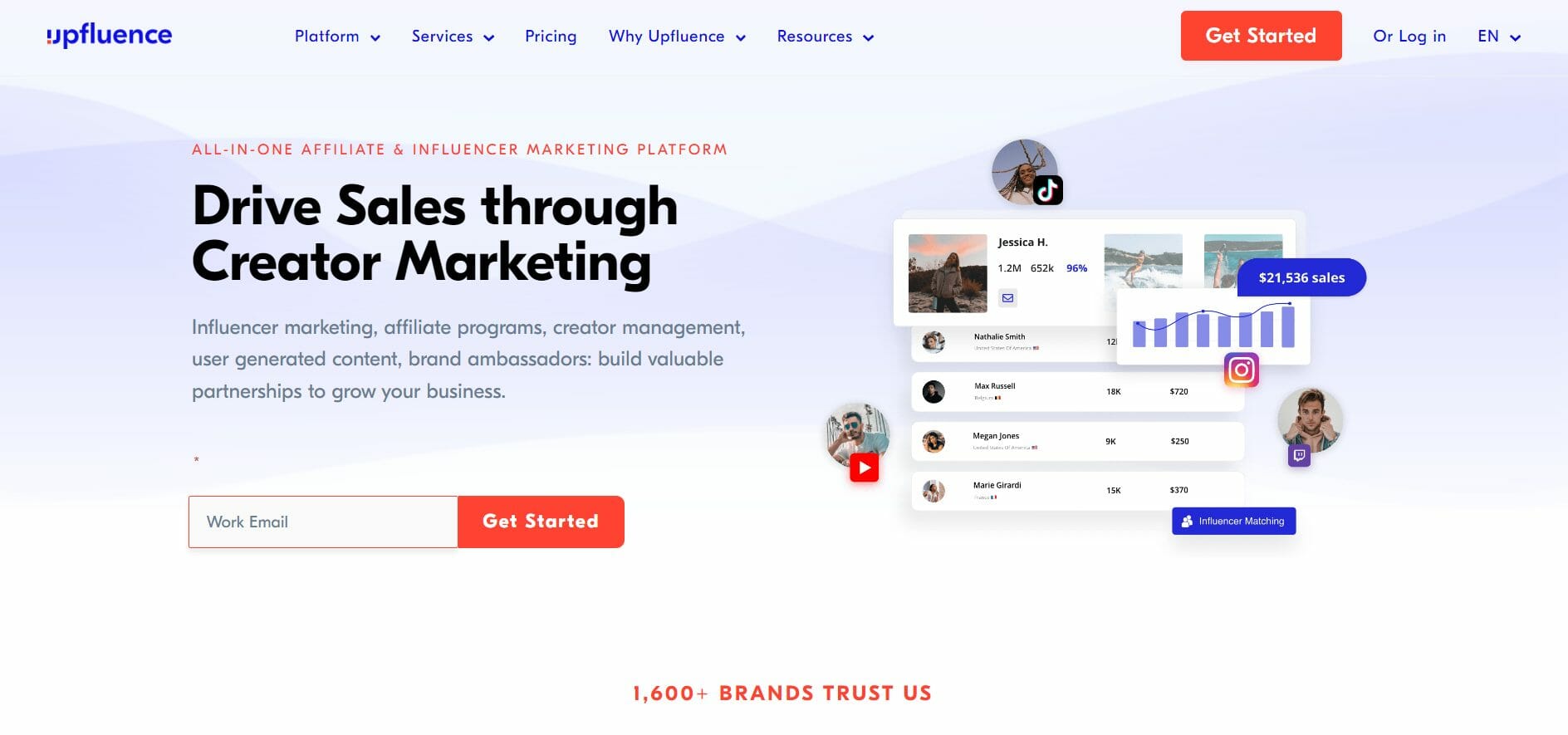 What's more, the Upfluence integration with Shopify gives eCommerce brands unrivaled insight into customer influencer data combined with purchase history, indicating an influencer's average spend and preferred products from your site. This builds a useful picture for brands, particularly during influencer outreach and campaign design as they can now use customer purchase data to drive their strategy. The integration offers an additional method to increase conversions through your checkout page, by generating native promo codes for influencers to share with their audience. Influencers can, therefore, play a big role in revenue generation as well as brand awareness. Using native promo codes that can be tracked directly boosts the number of conversions on your website, which is completely seamless thanks to the Upfluence + Shopify integration.
---
Use opportunities to upsell & cross-sell
Once a customer has made it to the checkout page, by now they have their heart set on their purchase. That said, some strategically placed product suggestions or customer reviews can encourage some last-minute additions to the basket. The key is not to be too intrusive and only make highly relevant suggestions, any other marketing at this stage would be an unwelcome distraction. A good example for a brand specializing in technology is to suggest a memory card, camera bag or wide-angle lens to anyone buying a DSLR camera as a way to increase the amount spent with additional purchases. Upselling can result in a customer swapping their original selection for a more expensive model. This could work by showing 5-star reviews of a more expensive item at checkout or displaying a more expensive product recommendation with the benefits clearly presented. Again, this could work well for a technology brand such as promoting a more expensive laptop that has additional features and positive reviews as an upgrade from their original choice.
---
Offer clear shipping & payment information
As mentioned in the beginning, trust is essential to building positive customer relationships, and this starts with transparency about costs. Hidden costs are a major turn-off for customers causing them to abandon placing an order during checkout. According to the Baymard Institute, 50% of customers report that extra costs being too high is the main reason they don't follow through with a purchase. The nasty surprise of unexpected costs can be avoided with clear upfront messaging about international shipping costs, expected delivery dates, tax, and payment methods. eCommerce customers usually expect there to be a cost for shipping and knowing about it upfront means they can shop according to their budget from the very beginning and avoid disappointment when they get to checkout. You can even offer free shipping for purchases over a certain amount, which benefits brands by encouraging customers to reach a certain minimum spend to skip on shipping fees.
---
Follow-up after cart abandonment
Even with a checkout process that's optimized for success, there will be some potential customers that slip through the net. In fact, of those visitors that do decide to abandon their cart at checkout, 58% report that it's because they were browsing and not ready to buy. This is fairly common because, with an abundance of eCommerce platforms to choose from, around 81% of shoppers conduct research online before buying. This means that when cart abandonment does happen, a well-timed email with more information about the products they were browsing can be all that's needed for them to reinitiate the process.
A well-crafted follow-up email in this context should highlight the value of your products by including product descriptions and 5-star product reviews as part of the email. It's also an opportunity to highlight similar products that are on sale. This means customers have all the relevant information and a favorable recommendation that entices them to continue with their purchase. Brands can even use urgency tactics such as offering shipping for a limited time in order to persuade hesitant customers to buy the items in their basket.


Email campaigns are the channel of choice when aiming to reactivate customers, and email segmentation to target similar customer profiles is key to outreach that converts. Email campaigns, including cart abandonment sequences, can be transformed with greater strategic segmentation thanks to the Upfluence's Live Capture integration with Klaviyo. The social reach data initially captured about your eCommerce visitors is integrated directly into your Klaviyo CRM, offering unparalleled data insights to enrich your customer profiles. This extra layer of customer data brings new possibilities for highly targeted email campaigns that in turn produce more conversions. With better segmentation, customers receive messages that they find relevant to their needs and are more likely to take action instead of ignoring the email.
---
Conclusion
The checkout process is crucial to conversions and as such should be adapted to customers' needs for transparency, ease, and efficiency to minimize the risk of cart abandonment. Optimization should focus on creating a smooth customer experience whilst reinforcing the trust between eCommerce brands and their clients. With no face-to-face customer service to provide a friendly face and immediate answers to customers' questions and doubts, your eCommerce site, including the checkout page, must successfully guide customers through their journey to purchase. That's why it's so important to include certain built-in features such as auto-fill forms, and clear navigation and communication that will make sure your checkout page will be performing at its best!
The checkout process can be designed to serve brands as well as customers, by capturing social reach data during checkout giving brands new insights into who is influential in their customer base. The potential for organic influencers to be activated to support further brand growth is huge. Whether it be as brand ambassadors, affiliates, or micro-influencers, influential customers bring authenticity and a pre-existing affinity with brand values to campaigns.