Unlike traditional retail shops, eCommerce stores can't rely on their physical location to build a customer base. For example, they can't opt to pay higher rent for a place in a popular mall or a high-profile central city location. Instead, eCommerce stores face competition from all around the world - although they face opportunities their bricks-and-mortar counterparts don't too. eCommerce stores have to rely on implementing proven marketing strategies if they hope to succeed.
In this article, we examine a selection of successful eCommerce strategies. You will find suggestions suitable for eCommerce stores of all types and sizes, from a small one-person store that somebody is building on a cheap drag-and-drop website builder like Wix to an enterprise-level global existing eCommerce site like Amazon.
We have previously written about a selection of Top eCommerce Tools for Online Startups Wanting to Scale. Utilizing some of these tools can help you with running your online startup in areas such as competitor analysis, project management, accounting, and marketing. In addition, they can help streamline your operations and give you more time to focus on implementing some of the following eCommerce marketing strategies.
---
Successful eCommerce Marketing Strategies That Will Boost Your Sales:
---
Planning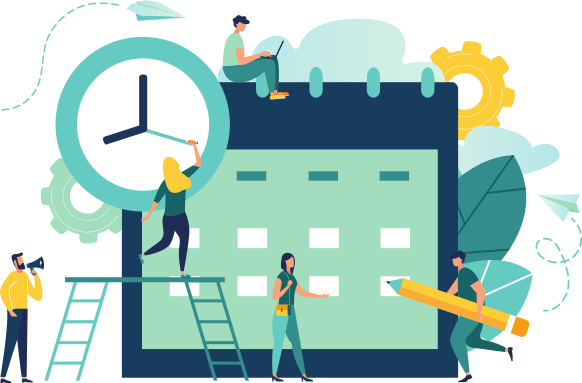 1. Map Your Customer Journey
You can't just open an eCommerce store, do a little bit of generic marketing, and expect customers to swarm to your site and purchase your goods. Even a traditional store can't open at a new location and expect people just to turn up and buy. Instead, customers go through a series of stages before they are ready to purchase.
In the beginning, people won't even know you exist. They may not even realize they have a need for your product. So, you want to send them on an eCommerce customer journey, through a series of stages from the point when they first become aware of you and your products to the moment they complete a purchase.
The steps of the customer journey will differ for each store. However, a typical path could be:
Prospect → Lead → Low-Value Customer → Loyal Customer → High-Value Customer
You should map out the path you want your customers to journey.
---
2. Write an eCommerce Business Plan
All businesses should write a business plan before starting operations and regularly revise it to keep it current. The important thing is that you treat it as a living document. Update it whenever you can improve on estimates and include factual information. You don't just prepare a business plan to keep the bank happy. You prepare one to help you strategize about your business's way forward.
In our Step-by-step Guide to Writing an eCommerce Business Plan, we explained the sections that you should consider including:
Executive Summary – a single-page synopsis of your eCommerce business

Description of the business – focus on explaining who your business is, what you hope to achieve, and what sets you apart from your competitors

An analysis of the market – focus on:

The size of the market

The position of your business

The competition

Management – who's in charge of running your business and each team member's responsibilities

Products and services

Customer segmentation – show a clear understanding of your target audience

Marketing

Operations

Financials
---
Creating Your eCommerce Store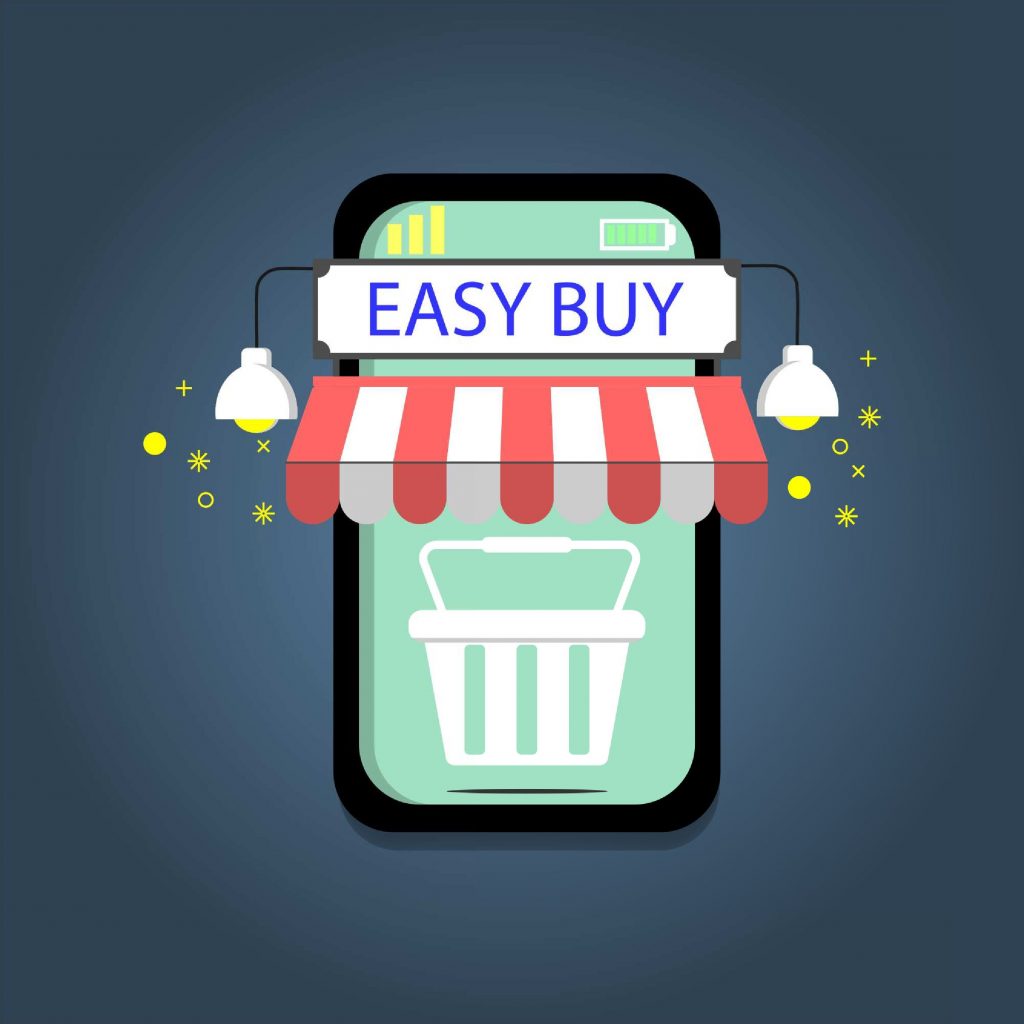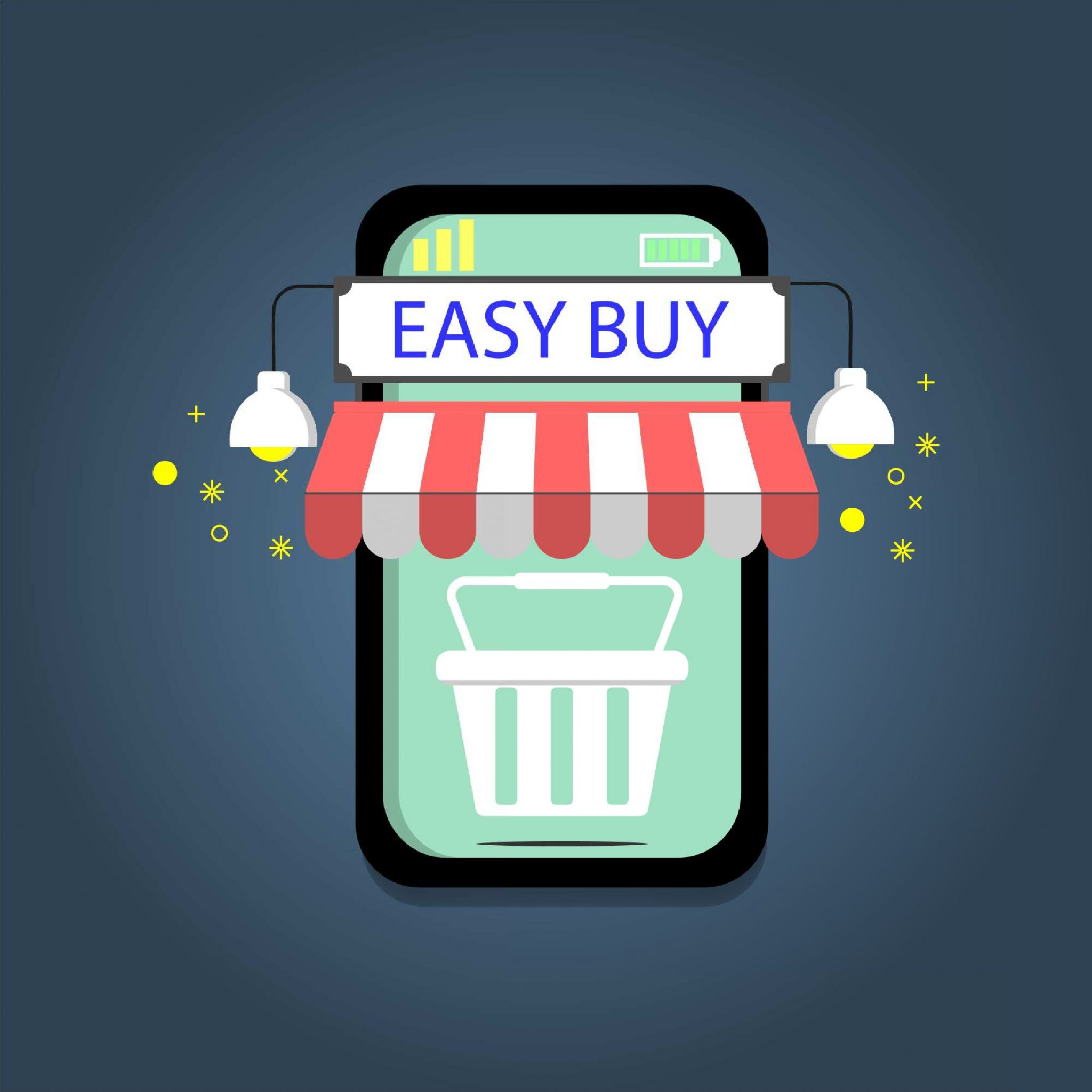 3. Optimize Your Store's Layout
You want your eCommerce site to give the best possible experience to your target audience and potential customers. Therefore, you should think carefully about your website design, general appearance, and the copy you use to catch people's attention.
You can improve your store's appearance by following the practices in our eCommerce Website Design Best Practice Guide. Key points to consider are:
Keep the design clean

Ensure the navigation is intuitive

Include a search bar

Display a unique value proposition

Include high-quality photos and videos

Make your call-to-actions clear

Include social proof

Include site security

Add a sale section

Make SEO a priority

Include social media links

Limit your checkout to a single page

Display key information clearly

Apply your branding consistently

Use responsive design
To maximize attention on your product pages, you could benefit from following the 10 Rules for Writing eCommerce Product Descriptions That Sell:
Identify your target audience (you should already have it in your business plan)

Identify a format and stick to it (many eCommerce sites use bullet points)

Tell a story

Rely on high-quality images and videos

Focus on the advantages

Avoid generic words and superlatives

Use sensory words

Don't be afraid of getting technical

Include social proof

Optimize descriptions for search engines
Don't design your site and leave it, however. Instead, you should continually test your eCommerce store's layout, language, and placement of conversion elements.
---
4. Ensure Your Site is Optimized for Mobile
Nowadays, many of the visitors to your eCommerce site will use their mobile devices to get there. There are 5.27 billion mobile users globally, 66.9% of the world's population. Of course, not all of them use the internet, but 92.1% of the world's 4.80 billion internet users access the internet on their mobile devices. Therefore, any eCommerce store not optimized for mobile will be at a considerable disadvantage.
Luckily most sites built using specialist eCommerce software, such as Shopify, BigCommerce, or Wix, will most likely be optimized for mobile, as will WordPress sites using the WooCommerce or Magento shopping plugins. If your eCommerce store uses a custom design or perhaps an older WordPress theme, you might need to update it to make it responsive, however.
---
Improving Your eCommerce Store
5. Follow Sound SEO Practices
It is essential you follow good search engine optimization (SEO) practices if you hope for your eCommerce store to rank in Google or other search engines. You will face considerable competition, particularly for popular keyword terms.
Although you can boost your opportunities for people to see you using search engine marketing (SMM), following good SEO practices will make it much easier for people to find you in organic searches.
You can help improve your store's SEO by using one of the eCommerce SEO Tools and Software we have previously examined. These tools can be handy for determining the best keyword terms on which to focus. If you have a WordPress website, Yoast SEO helps you optimize your site and every content page. Yoast also has a specialist WooCommerce SEO plugin to optimize your WooCommerce store. Moz provides an in-depth guide for those wishing to optimize the SEO on their Shopify sites.
---
6. Improve Your Site Speed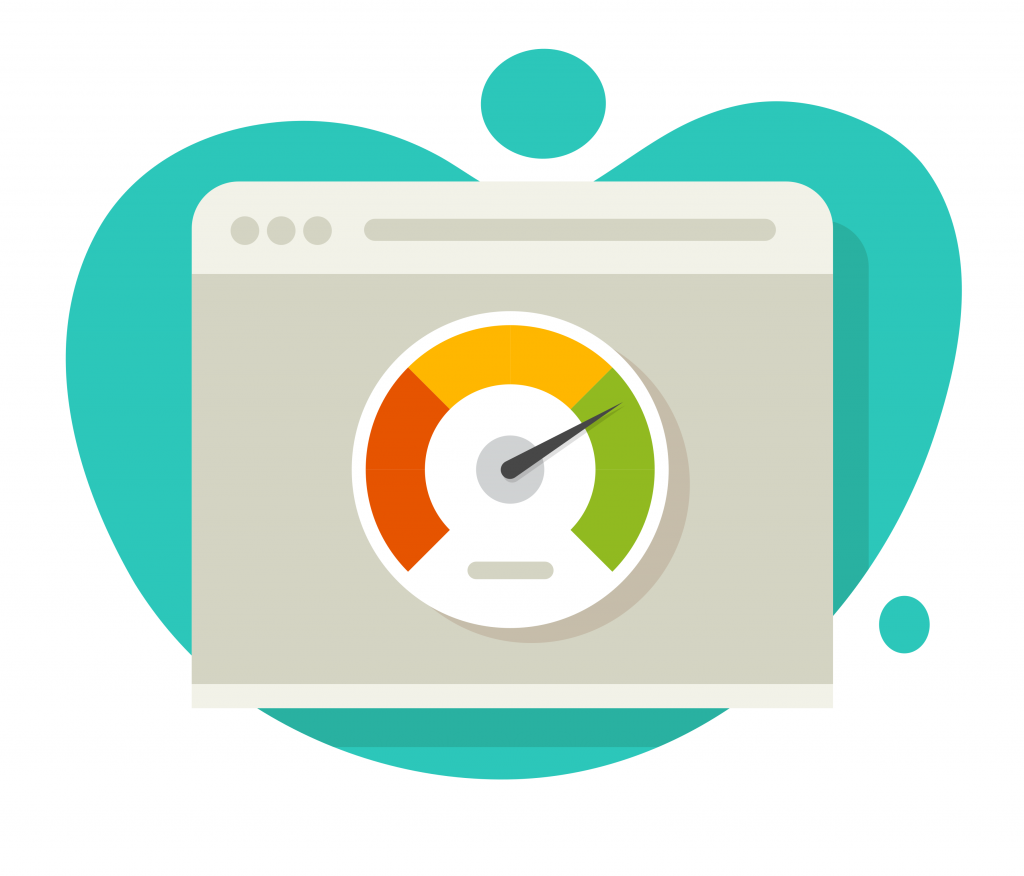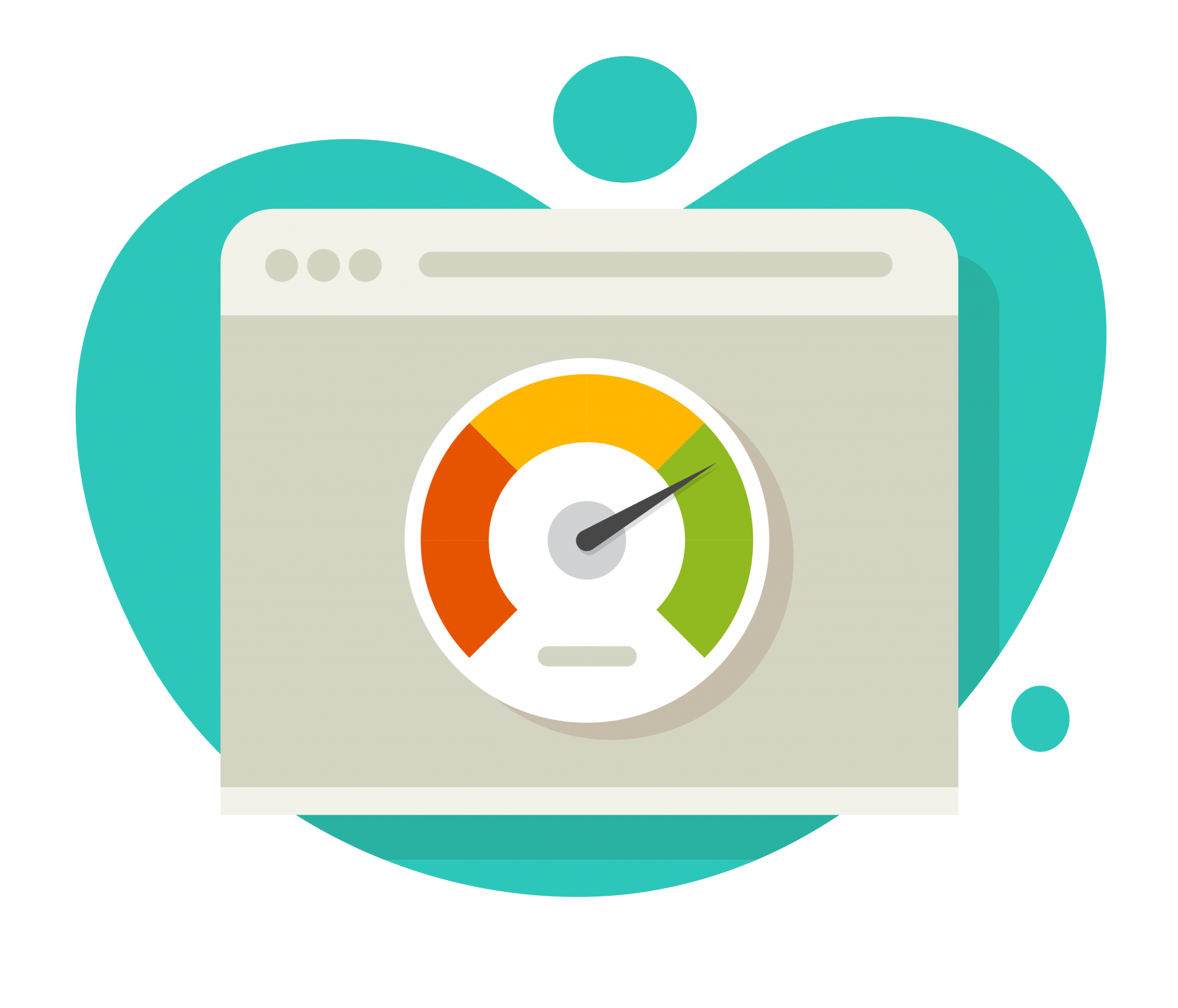 Speed matters when it comes to online shoppers. The longer it takes for your site to load, the higher your bounce rate. This is because people are busy nowadays and naturally impatient. This is particularly so when they don't already know you. If they merely come across you in a Google search or see an ad somewhere, they will make a quick attempt to go to your site and then move on if they find themselves waiting. According to LoadStorm, Econsultancy data, 1 in 4 visitors say they will abandon a website that takes more than 4 seconds to load, 46% of users don't revisit poorly performing websites. Even a one-second delay will reduce customer satisfaction by 16%.
---
7. Optimize your Checkout
You have to make it easy for people to purchase your products. Just as slow sites annoy people and cause them to move on, a complex checkout requiring superfluous information will cause them to abandon their carts and transfer to your competitors.
Ideally, you want people to come to your store, browse for the products they want, make a selection, finalize the purchase, and wait for delivery. Some of the ways you can optimize your checkout include:
Use high-quality clear images – remember online shoppers don't have the luxury of handling your goods before they buy, so they need to be sure they know what they are purchasing

Have clear communication details close at hand. A relatively recent innovation is to include a

chatbot on your page

ready to answer common questions. At the least, include visible contact details.

Only include the essentials in your checkout process. You might be tempted to ask for information to assist you in future targeted marketing, but consumers begrudge providing any more than is necessary to arrange payment and delivery. Many successful eCommerce stores make it possible for people to purchase items using a guest login.

Ensure that your checkout follows a logical flow and gives all the necessary instructions.

Add trust badges to your site. These give confidence to people who may feel doubtful about providing their details to somebody they don't already know. Trust badges or seals let website visitors know your eCommerce store is legitimate.
Typical types of trust badges include:
Guaranteed Safe and Secure checkout badges, e.g., SSL badges from Norton, VeriSign, or LifeLock, and badges from PayPal and Shopify

Free shipping, Free Returns, and money-back Guarantee trust badges

Accepted payment trust badges, e.g., badges from VISA, Mastercard, PayPal, and American Express

Third-party endorsements, e.g., Google Customer Review and Better Business Bureau Accredited Business badges
---
8. Push for Product Reviews
Another way to engender trust in your site is to include product reviews. According to Trustpilot data, nine out of ten consumers read reviews before making a purchase. In addition, 62% of consumers say they will not buy from brands that censor online reviews. Bizrate Insights found that 54.7% of consumers read at least four reviews before purchasing a product.
Reviews are essential for an eCommerce store, and you need to offer an easy way for customers to leave reviews of their purchases on your site.
You can highlight your best reviews on your site, as well as in your content and social marketing.
---
9. Use a Good Recommendation Engine
Have you ever noticed how big stores like Amazon always seem to understand what you are looking for when you search their sites? This is because they incorporate powerful recommendation engines that include AI that can help determine searchers' intentions. These engines look at searches by the customer and suggest the most relevant products that you stock.
A good recommendation engine should:
Improve cross-selling and upselling

Increase click-through rates (CTR) and conversions

Make your customers happier

Add to your brand image and improve your reputation
---
10. Implement a Loyalty Rewards Program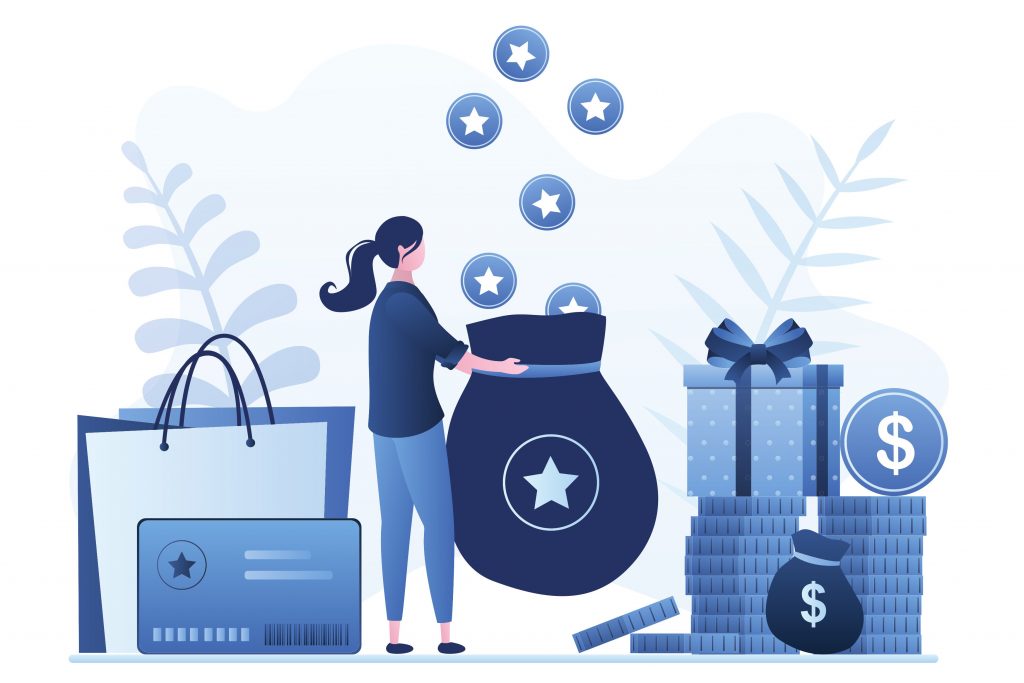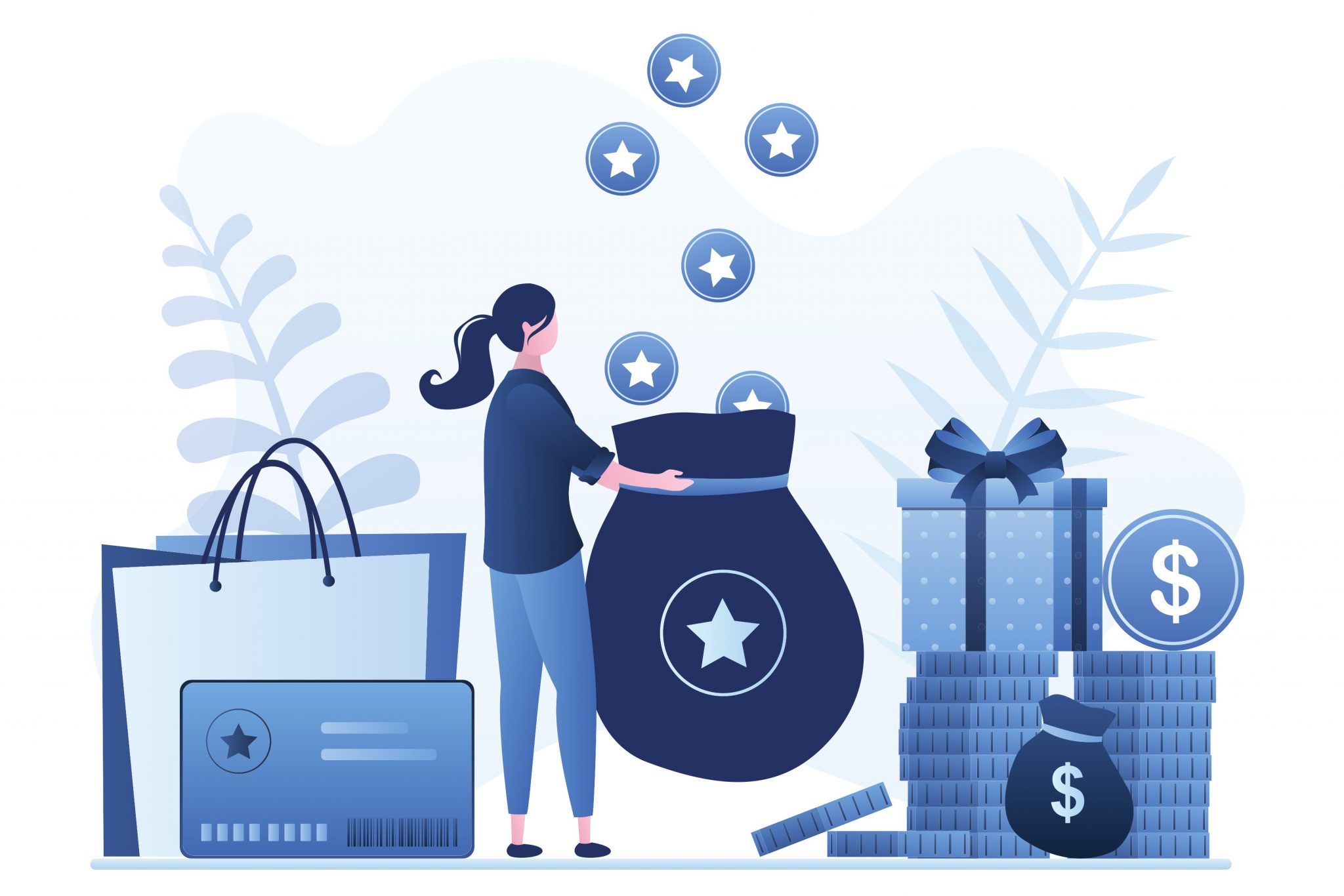 Most businesses love repeat customers. Once you have made your first sale to somebody, they remain in a later stage of the customer journey. They already know about you, and if they had a positive experience, they would happily return to you next time they choose to make a relevant purchase. They already have brand awareness, and you no longer have to woo them to look at your site.
A well-designed loyalty program can help you keep these customers and encourage them to make repeat purchases. Loyalty programs build an emotional connection between you and your customers.
It could be worth looking at one of the Loyalty Integrations and Tools for eCommerce Websites we have previously written about to assist you with creating and marketing your loyalty program.
---
11. Work to Reduce Cart Abandonment
Cart abandonment can be incredibly frustrating to online retailers. You may have spent a considerable time enticing a potential customer through the customer journey, only for them to drop out at the last moment.
Baymard Institute has calculated that the average cart abandonment rate is 69.57%, i.e., nearly 7 in 10 customers don't complete their transactions. In the case of mobile users, the cart abandonment rate is a staggering 86.65%. There are estimates that eCommerce brands lost as much as $18 billion in potential sales revenue.
In 15 Tips To Help You Deal With Your Shopping Cart Abandonment Issues, we offered strategies you can use to reduce your rate of cart abandonment. Some of these tips match suggestions in this post to make an overall successful eCommerce site. The 15 tips to reduce cart abandonment are:
Include trust signals

Optimize the loading times of your pages

Make it easy to return to the store

Add a progress bar

Include images of the products

Include call-to-action prompts

Allow customers to shop without an account

Explain all the costs clearly

Provide delivery estimates

Provide various payment methods

Include a money-back guarantee

Offer 24/7 support

Send cart abandonment emails

Use remarketing

Include social proof
We have also previously looked at 12 Best Abandoned Cart Software and Plugins you could use to minimize this problem, depending on how you have created your store.
---
12. Implement Retargeting or Remarketing
Have you noticed how often products that you have searched for seem to follow you around the internet? This is generally because eCommerce brands have implemented retargeting or remarketing.
The two phrases are similar but have one significant difference:
Remarketing uses paid ads to re-engage people who have previously looked at items in your eCommerce store

Retargeting uses email to re-engage people who have previously looked at things in your eCommerce store
You will find that many people use the terms interchangeably, however.
Whether it be remarketing or retargeting, the goal is the same. You aim to bring people back to your online store. They have already entered the customer journey but left it before the end of your path. You use remarketing/retargeting to re-engage these people.
You can often combine remarketing/retargeting with cart abandonment software to reach out to those you nearly got to the endpoint of the sales journey but deviated just before the finish.