According to Kinsta, WordPress boasts more than 60% market share in the content management system (CMS) market, making it the most popular CMS across the globe. As a matter of fact, more than 500 websites are created each day with the help of WordPress.
While WordPress is extremely popular, it does not really offer any eCommerce capabilities unless you use a plugin like WooCommerce. You are probably already familiar with WooCommerce which powers more than 20% of the world's top million eCommerce sites. Though, what if you want to stick to WordPress but unlock the potential of eCommerce without necessarily going the WooCommerce route?
In this article, we take a look at WooCommerce, but also explore 7 other top WordPress eCommerce plugins. While some of them are not plugins in the true sense of the word, all these tools can help you to set up and manage an online store without having to say goodbye to your WordPress site.
---
8 Top WordPress eCommerce Plugins:
---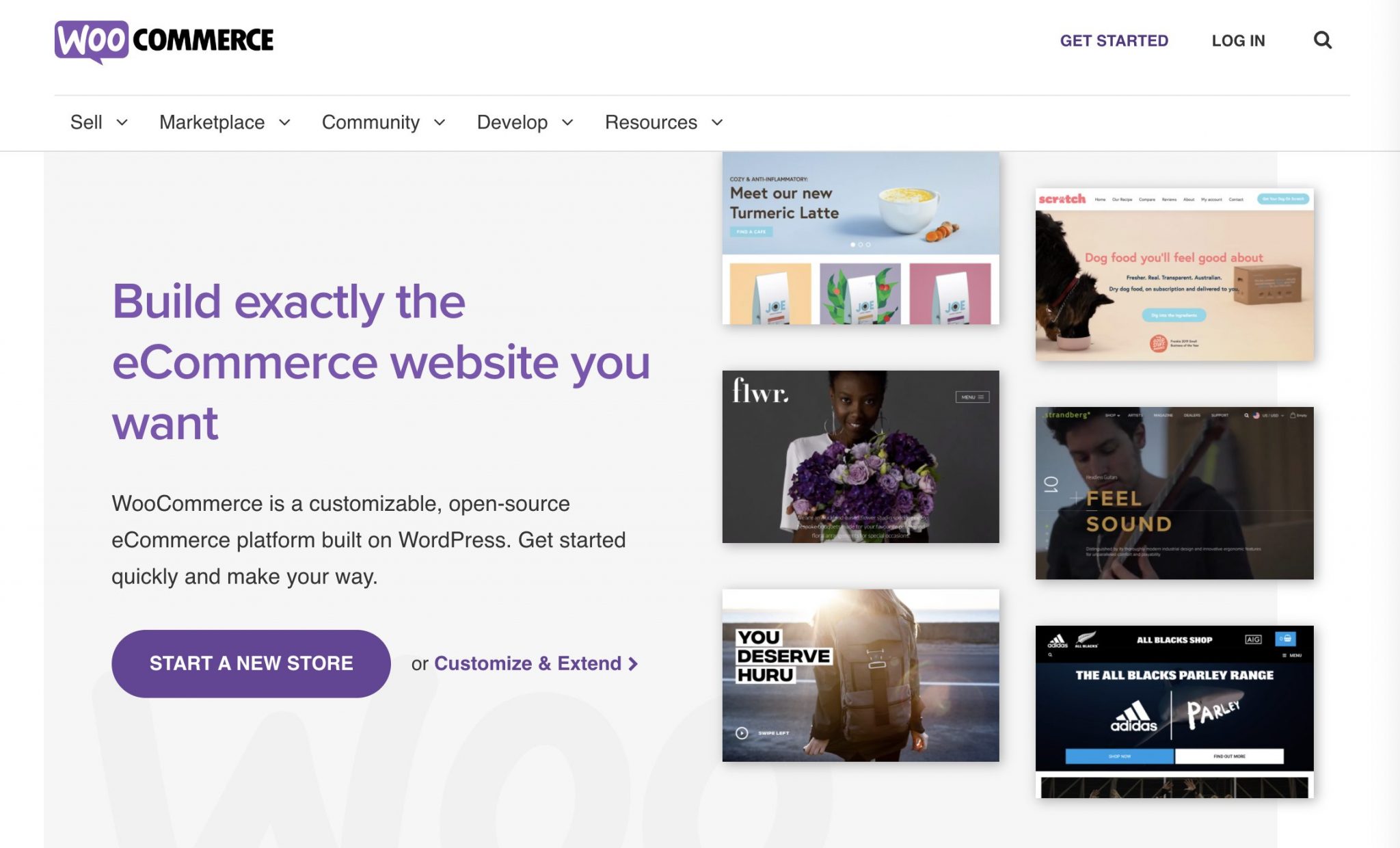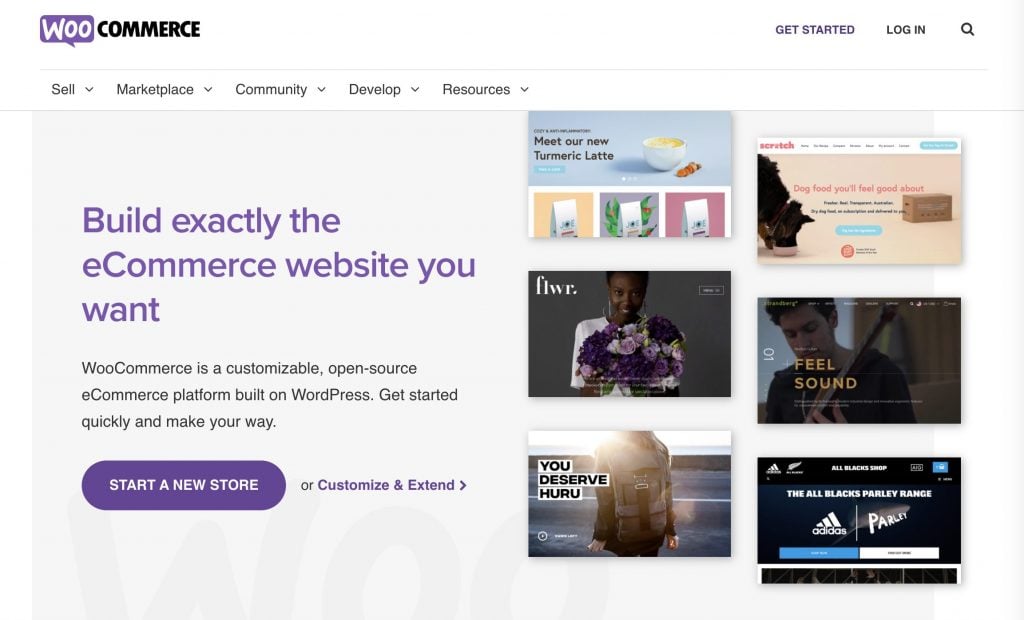 Let's start with probably the most well-known and popular WordPress eCommerce plugin - WooCommerce. WooCommerce was launched in 2011 and was acquired by Automatic four years later. While it offers tons of powerful features, it is a bit more challenging to set it up, even more so if you are a novice when it comes to website design. That being said, countless eCommerce businesses still find that it is worth the extra work with more than 3.8 million websites relying on WooCommerce to drive their online sales.
With regards to its pricing, it is open source. You can download it for free, but you will have to pay for other extensions (either as a one-time payment or a recurring fee). So, if you want to go this route, it is best to figure out beforehand which features you ideally want to have as your business grows. This way, you can research these eCommerce extensions beforehand to work out if WooCommerce will be the most cost-effective approach for your online business.
The following are some of its notable features:
Product blocks to speed up the website design process

Basic inventory tools

Configurable shipping options

Automated tax calculations

Live shipping rates from leading carriers

Options to print labels
---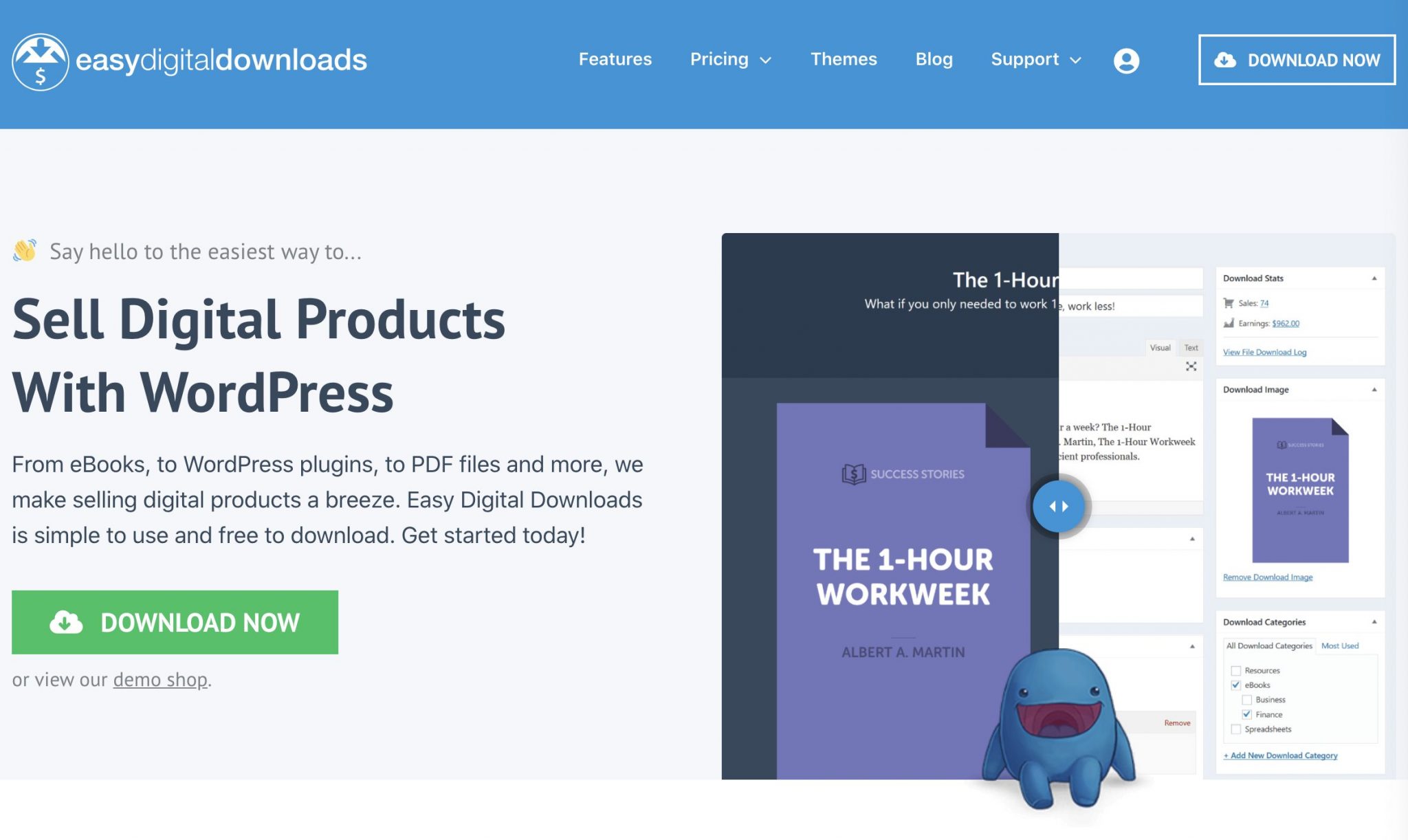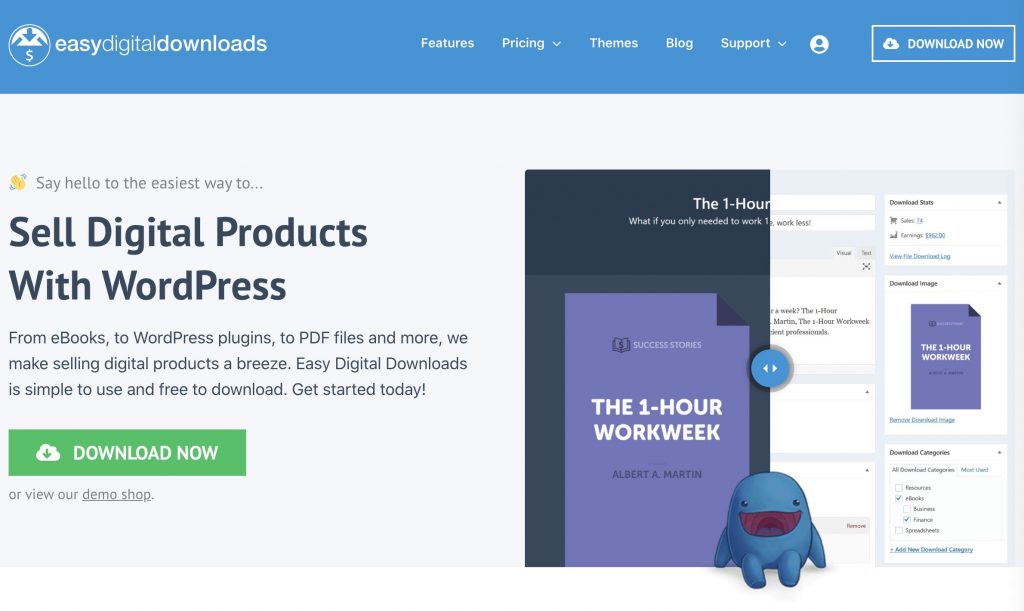 If you sell purely digital products via WordPress, be sure to check out Easy Digital Downloads. It is a basic plugin that is easy to understand and use. While WooCommerce also offers support to help you manage and sell your digital products, the interface of Easy Digital Downloads is less cluttered.
With regards to its pricing, you can use its primary plugin free of charge. Though, it also offers an annual subscription that ranges from $199 - $899 per year. Irrespective of which plan you choose, you will have access to licenses, support and updates.
Alternatively, you can simply buy extensions separately via its Extensions Library. Here you will find a big collection of free as well as paid add-ons.
On the whole, this plugin is a great tool if you sell only digital products like eBooks, audio courses and other documents in PDF format. It offers a full shopping cart which helps to streamline payment processing.
Some of the features include:
Discount codes

File access control

Activity tracking

Several options for selecting your own payment gateway

Customer management

Tools for affiliate systems
---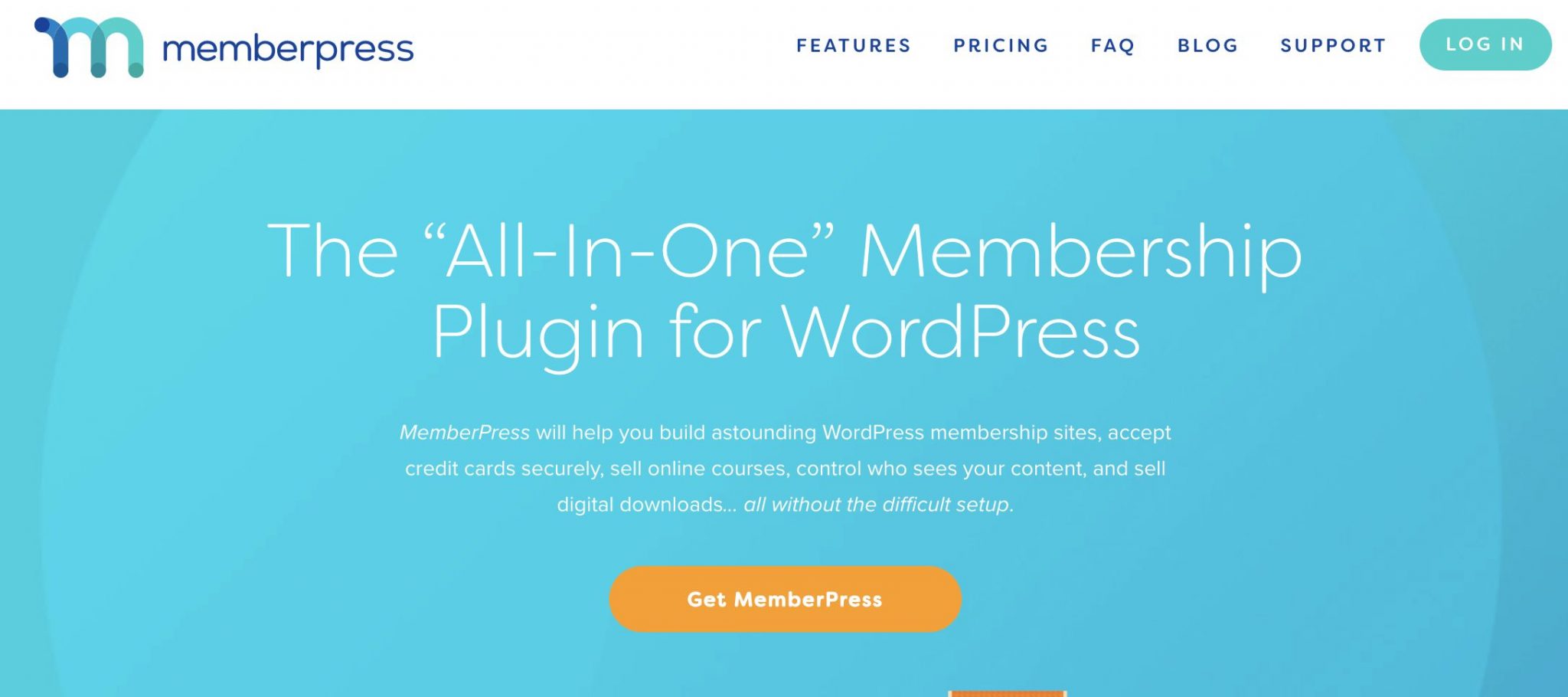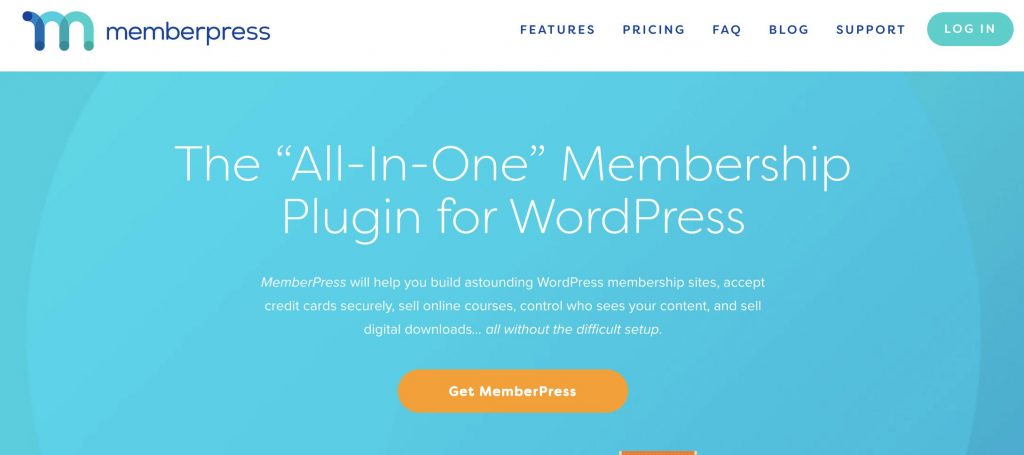 MemberPress is another WordPress plugin that you can check out if you are selling digital services or products. Thanks to its powerful access rules, it is much easier to sell membership plans, subscription-based products, online courses, and pay-per-view content, making it a good WordPress plugin for beginners specifically. In short, it makes it easy if you want to give or cancel members' access to content depending on their membership plan.
One drawback of using MemberPress, though, is that they do not offer you the option to be billed monthly. Instead, all their pricing is per year. Their cheapest plan is normally $240 per year, but they do run special offers from time to time that can help you to save quite a big chunk. This plan includes most of the features that you will get with the other plans, but, for instance, excludes integrations with Zapier and Authorize.net. If these integrations are a dealbreaker or you would like to use it on more than one site, you will need to sign up for their Plus plan (normally $300 per year) or their Pro plan (normally $549 per year).
Some of the main features include:
Content dripping

Integration with WooCommerce (and many other third-party services)

Self-serve member dashboard

Multiple memberships per member

Customizable registration form

Discount coupons

Automated reminder emails

Terms of service on checkout

Built-in course builder
---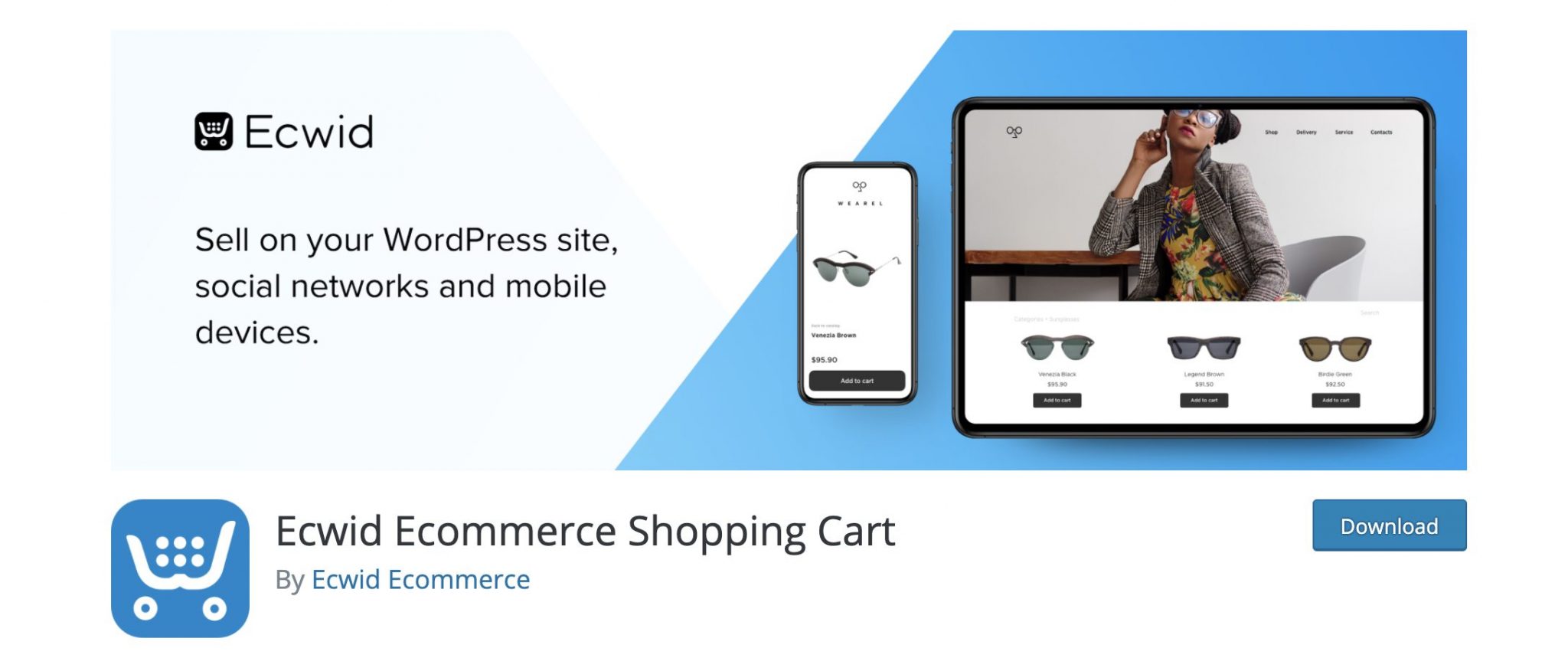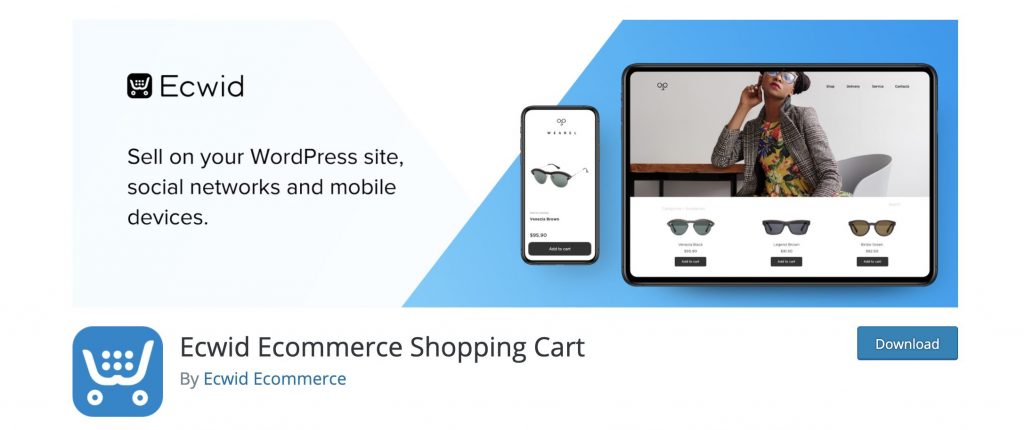 The Ecwid eCommerce Shopping Cart plugin is an easy-to-use tool if you want to transform your WordPress website into an online store. Unlike some of the other WordPress plugins in our list, Ecwid can help you to sell both physical products and digital downloads.
If you plan on expanding to Facebook too, it will automatically synchronize your inventory and orders between your Facebook and WordPress storefronts. In addition to using Facebook, with this powerful plugin you can also include your online store on various websites, eCommerce marketplaces, other social sites and even blogs. This way, you can sell your products at the same time from multiple places.
With regards to its pricing, it offers a Free plan and three paid plans. Before you sign up for the Free plan, take note that it is rather basic. For example, you can use it only to sell up to 10 physical products and your online store is the only sales channel that you can use.
Here are a few of its features:
Mobile-responsive shopping cart

One-tap checkout with Apple Pay via Stripe

Selling on Facebook, Instagram and many other sales channels

Integration with major carriers
---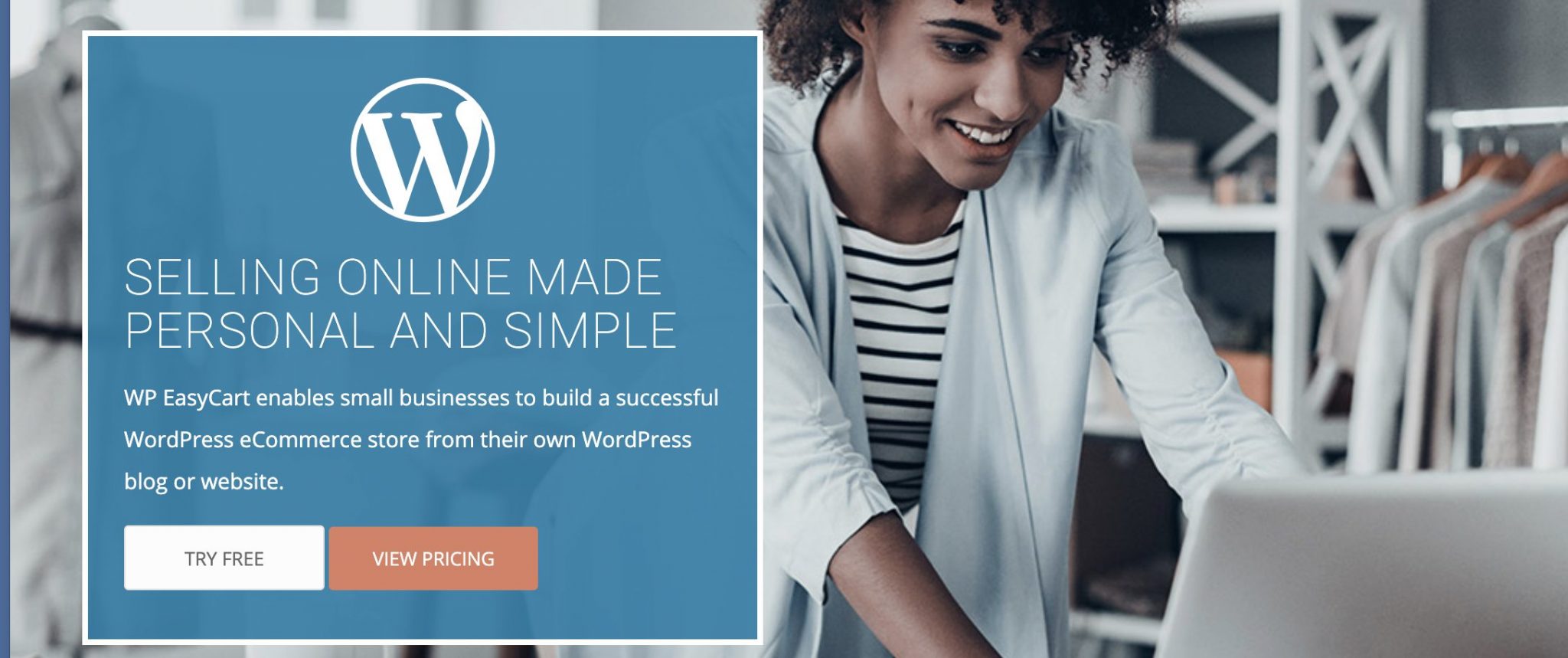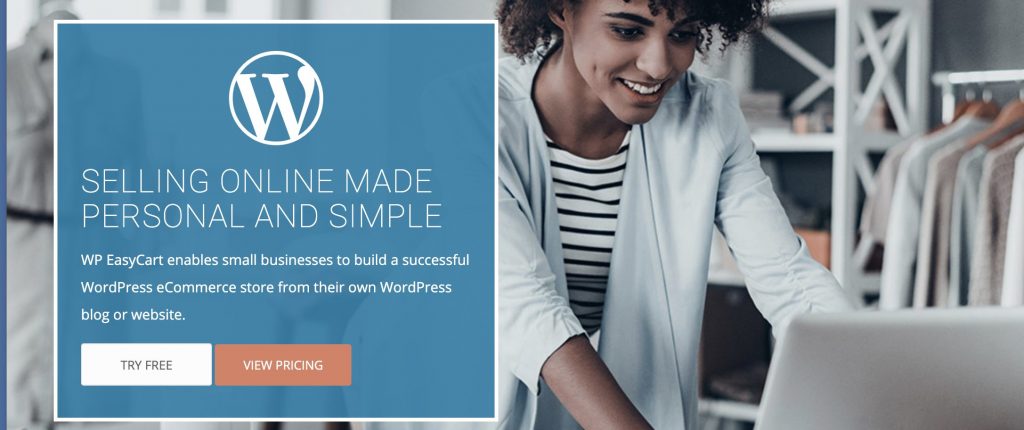 WP EasyCart has been in the industry for more than a decade and has also recently acquired Cart66, another top WordPress plugin. It is one of the more affordable WordPress plugins. You can either opt for their Professional plan ($69 per year) or Premium plan ($99 per year), but it also offers a free plan with a decent selection of features. One of the main advantages is that you can use it to sell virtually anything – even gift cards. Moreover, you do not need to pay for an add-on to sell subscriptions (unlike WooCommerce).
All in all, WP EasyCart is a great plugin for small business owners. The interface is easy to understand and use making it easy to get started on your own. Even if you feel that the Free plan is too basic for your needs, the cheapest plan is still very affordable.
The following are some of WP EasyCart's most popular features:
Apple Pay and Google Pay via Stripe

Strong Customer Authentication (SCA) and 3D secure payments

Integrations with 30+ payment providers

Email marketing integration with MailChimp

Sync with Quickbooks

Live shipping calculators
---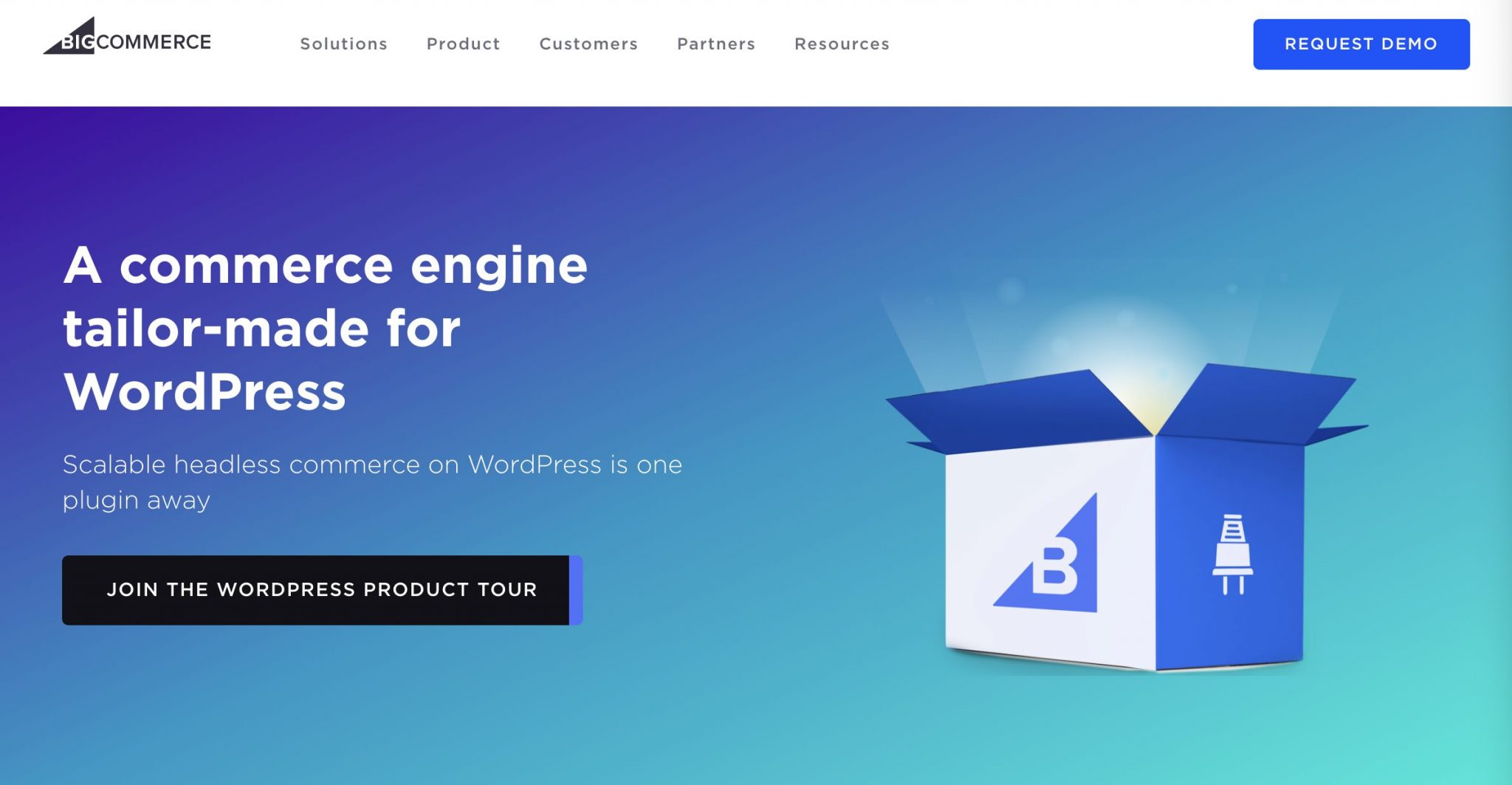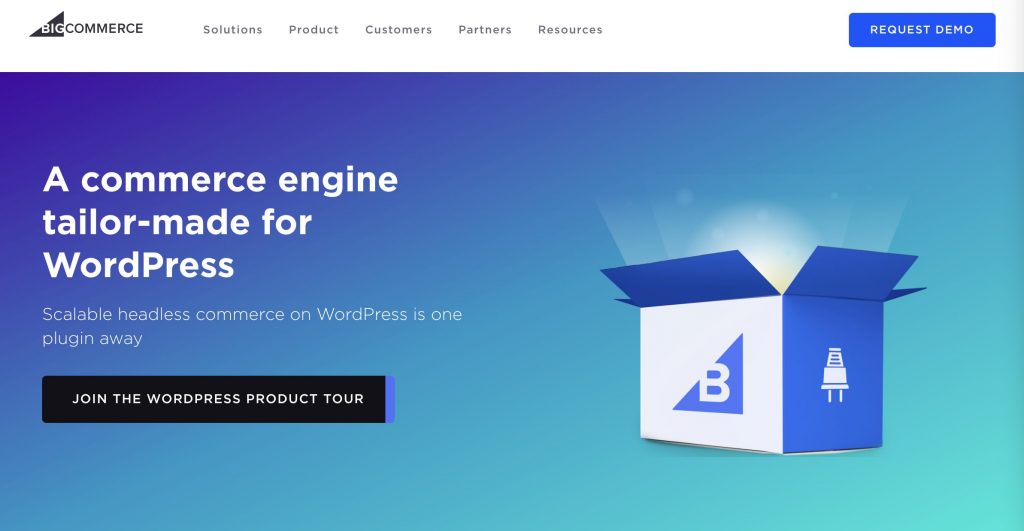 As their name aptly describes, BigCommerce is one of the biggest eCommerce platforms currently. Though, they are now also trying to win over businesses that have created their sites using WordPress.
Their plugin for WordPress is open source and created to provide a complete product that is ready for immediate use. One of its main benefits is that the eCommerce side is run on the backend and the content is managed on the frontend. This approach helps to make your site faster and also speeds up payment processing. Trusted by big brands like Skullcandy and Ben & Jerry's, if you would like to combine WordPress and eCommerce to create a beautiful site that is fully customizable, this might just be the tool for you.
Some of the primary features include:
The ability to manage your sales and inventory via a single dashboard

PCI Compliance is taken care of by BigCommerce
---


Just to set the record straight, Shopify is not really a plugin so to speak. Just like some of the over eCommerce platforms, they, too, are now searching for ways that they can combine the power of their own eCommerce platform with the popularity of WordPress.
With the Shopify Buy Button, you can now add eCommerce to your WordPress site in a matter of minutes (and for as little as $9 per month). All you have to do is drop the Buy Button in position and select the product that you wish to feature. It will then create a stand-alone mini-storefront on your WordPress site or blog and connect directly with the secure shopping cart platform of Shopify. No coding skills are required as Shopify will generate the code for you. All you have to do is copy and paste. What is more, you will also have complete control of the color so that it will fit in seamlessly with your brand's current style.
---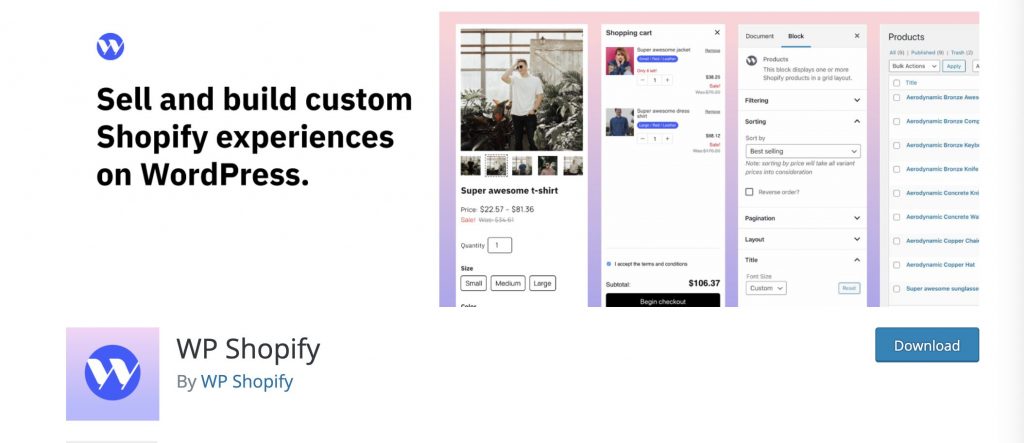 If for some reason you do not like the Shopify Buy Button and want to go for the true plugin approach, you can instead check out WP Shopify. It is a combination of the Shopify API and the Shopify Buy Button. With the WP Shopify plugin, small businesses and creators can sell their Shopify products on their WordPress site by transforming their WordPress website into an eCommerce tool.
In short, think of Shopify as the backend and WordPress as the frontend. Pricing and products will be managed via Shopify and these changes will then get synchronized with WordPress. When a customer clicks on the checkout button, he/she will be redirected to Shopify's default checkout page which will open in a new tab. Here, your customers will be able to complete the checkout process. If you have a WordPress site and you are thinking about trying your hand at eCommerce too, you can sign up for Shopify Lite and use this plugin.
---
Wrapping Things Up
The global pandemic has taught us many things about ourselves and humanity. Existential lessons aside, it has also shown that just about anyone can sell just about anything online. You do not even have to start with an eCommerce platform from the start. Perhaps you have an old WordPress blog that you can "dust off" and turn into a sales channel in 2021? With these plugins specifically aimed at eCommerce, you can start to put your WordPress website to better work. Then, once you have the hang of things, you can start to add other WordPress plugins that will make your online store more powerful like landing page builders and cart recovery tools.