Modern audiences don't respond well to traditional advertising. Generation Z and Millennials, in particular, disengage at the mere sign of an advertisement. They don't read traditional newspapers and rarely watch broadcast linear TV, preferring to have control over the content they consume. They suffer from banner blindness and don't even notice old-style banner advertising. They do, however, consume content online, on news sites, blogs, YouTube, and social media.
Content marketing involves providing useful and relevant content articles, images, and videos to potential customers, helping them to solve their problems. While you may not be advertising directly to these people, they nonetheless remember who provides them with the content, and are more likely to participate in relevant conversations with these firms.
Content marketing isn't new. It even predates the computing age. The Content Marketing Institute tells how John Deere created a magazine, The Furrow, to help farmers as early as 1895.
Creating enough of the right kinds of content can be difficult for a firm that doesn't specialize in publishing, writing, design, or any of the other tasks needed for creating quality content. It is also highly competitive. There is a considerable quantity of content on the internet, much of it repetitive and of low quality. Therefore, many firms employ content marketing agencies to create and publish content for them. It may cost more to hire an agency than to keep your content marketing in-house, but it is often better value to utilize the expertise of an agency.
---
Here are 10 of the Leading Content Marketing Agencies for 2020;
---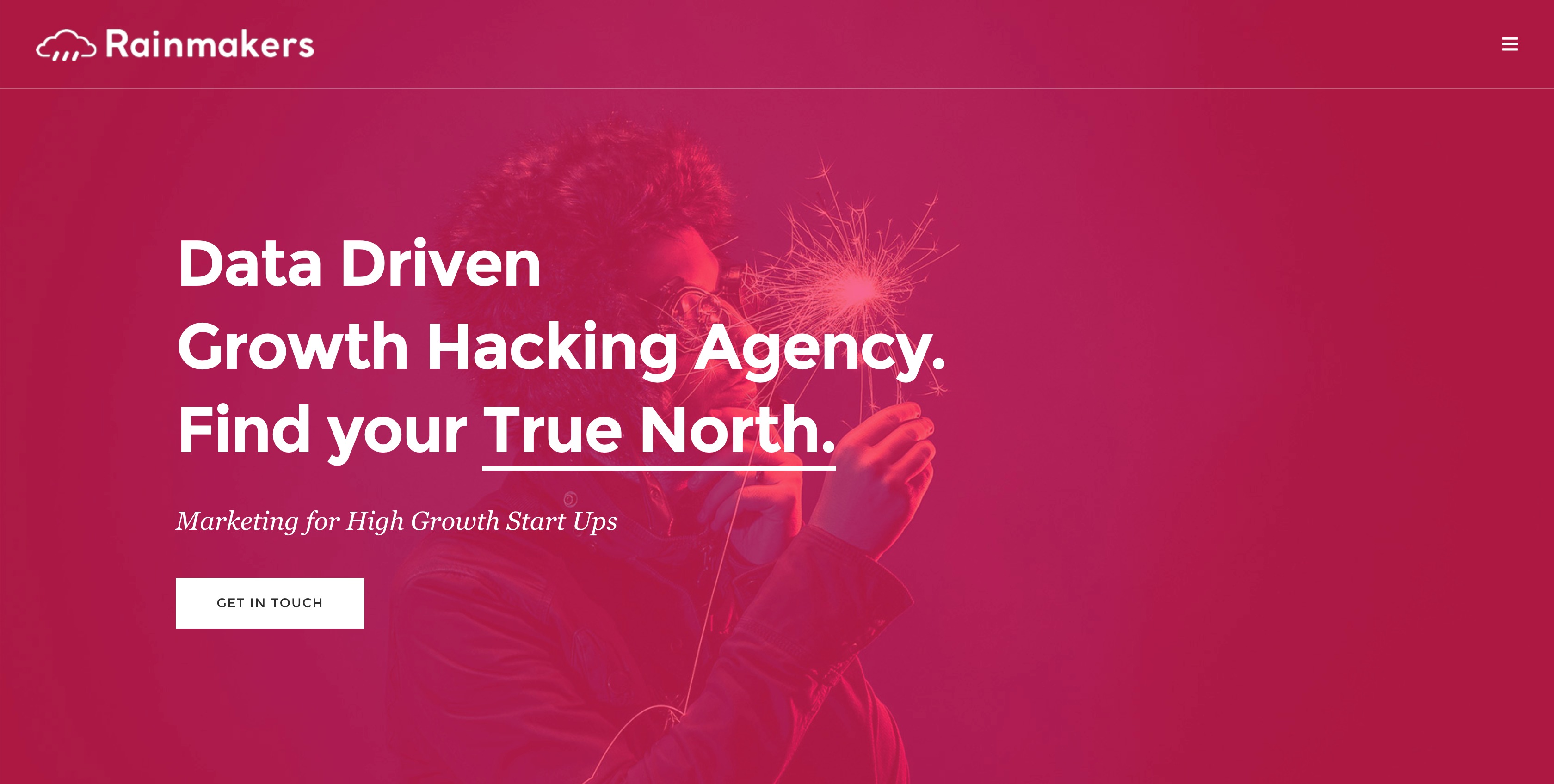 Rainmakers is a leading Growth Hacking Agency focused on SaaS, Gaming, and eCommerce. The company has offices in Copenhagen, Denmark, and London, UK. However, being online-focused, they have clients from across the globe, from Sydney to San Francisco.
As Rainmakers is a growth hacking agency, content marketing is just one of the tools they offer to improve your business performance. They have expertise in the technical aspects of digital marketing, describing their team as being a hybrid of marketers and coders. They understand the importance of detail, focusing on factors such as A/B tests, landing pages, viral factors, email deliverability, and Open Graph to improve your results.
Rainmakers includes amongst its clients Kounta, StreetTeam (now Verve), AppInstitute, ezyCollect, Huel, and the Influencer Marketing Hub. (Grew Influencer Marketing Hub, from 0 to 1.6m monthly users within 25 months)
---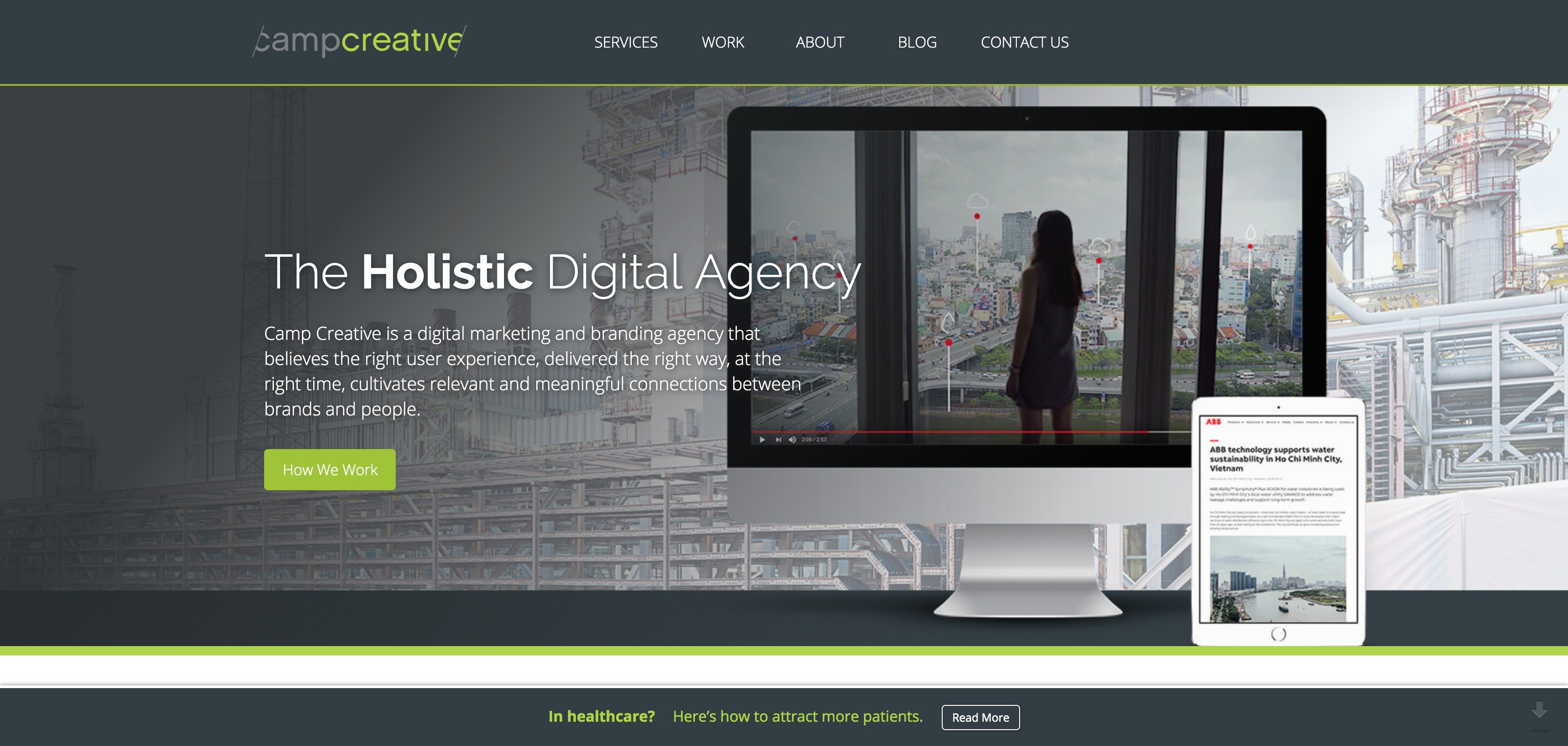 Camp Creative describes itself as a holistic digital agency. It is based in San Francisco, California, and has another office in Bend, Oregon. The agency offers a full range of marketing strategy, creative content, and inbound marketing services, including content marketing.
They understand the importance of creating content that showcases your industry knowledge and expertise to help you gain influence over your audience and earn their trust.
They see content marketing as a vital component of an overall inbound marketing strategy. It starts with customer research, customer personas, and business goals. They see content marketing as having four steps: research, identify, publish, and analyze. Camp Creative also recognizes the importance of good content for your SEO efforts.
Camp Creative has a wide range of clients they have worked with, including Adobe, Google, Glassdoor, Nissan, Yahoo!, FireEye, HP, Girl Scouts, Fujitsu, and Chase.
---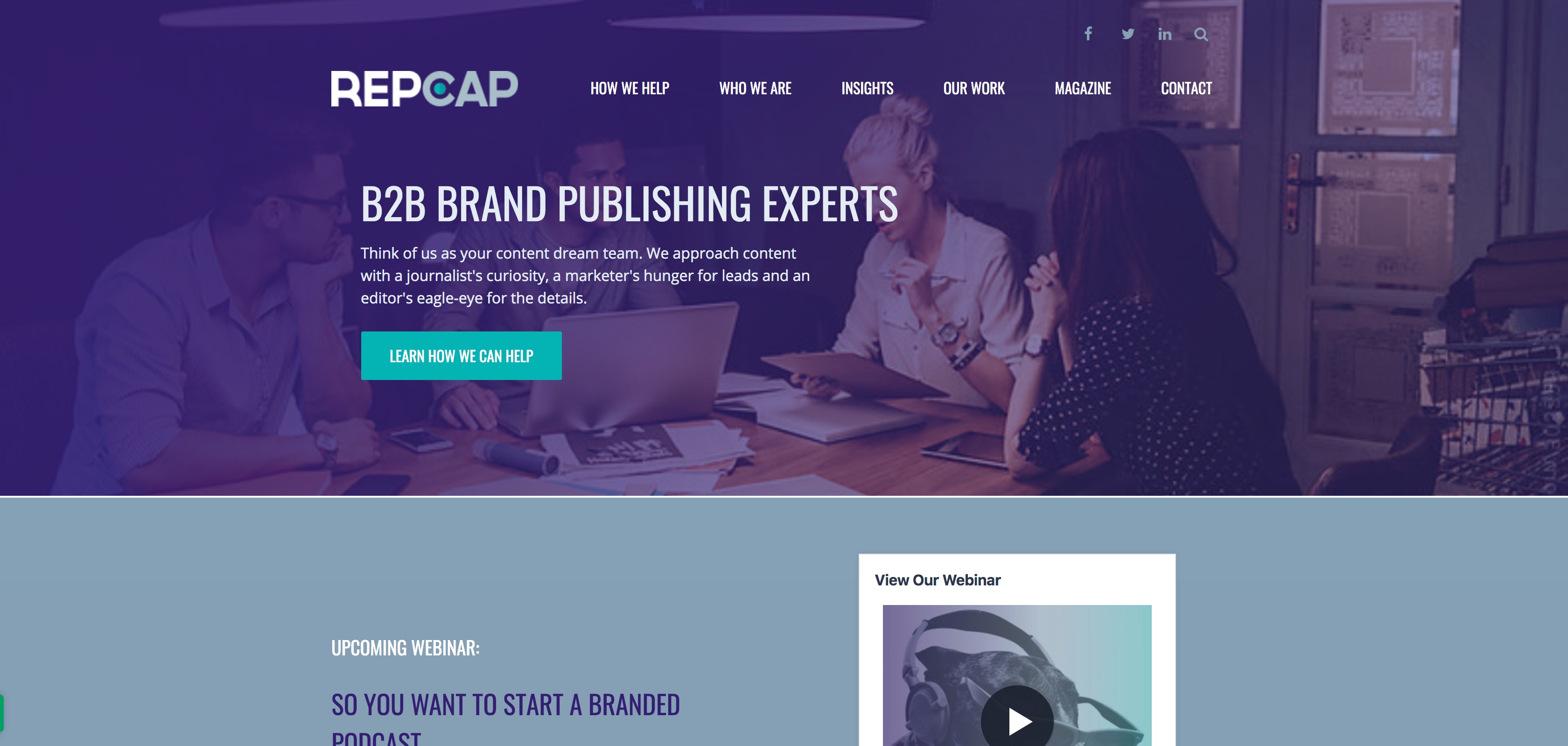 Rep Cap is a decentralized agency, serving a global base of customers. They are based in Baton Rouge, Los Angeles.
Their goal is to share helpful, interesting, new ideas with your customers and prospects. They help you create content that strengthens your business from the inside out. Their focus is on B2B.
Rep Cap understands the importance of content to your marketing efforts. This includes blogs, reported articles, email newsletters, white papers, guides, books, research, surveys, and lead-generation packages.
CEO, Mary Ellen Slayter, founded Red Cap in 2011, after working as a journalist at The Washington Post and SmartBrief. The agency's former clients include Bullhorn, Aon, Bloomberg, and Ebix.
---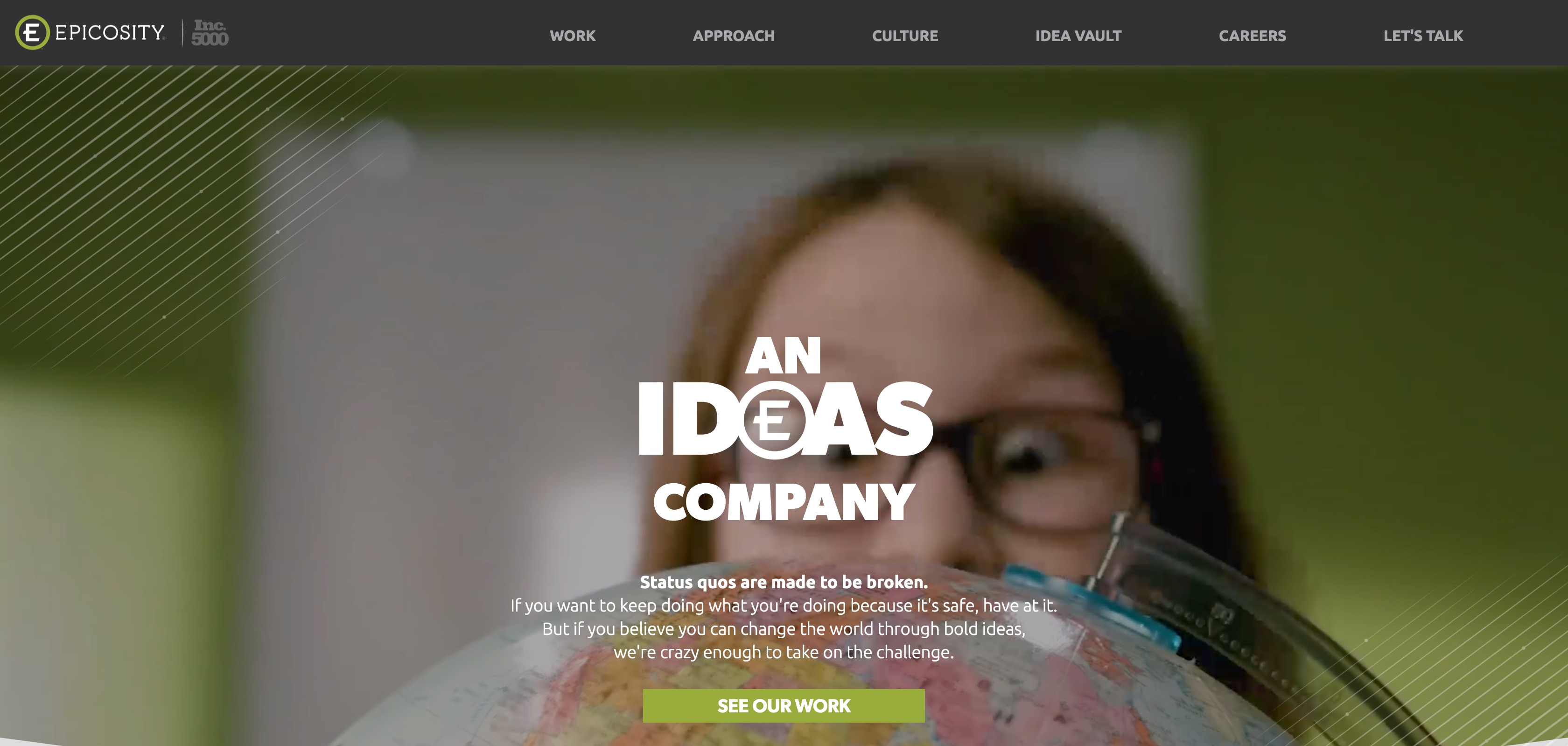 Epicosity considers itself an ideas company. The services it offers include strategy, design, web development, experiential marketing, digital, creative, video, public relations, and media planning and buying.
It is based in Sioux Falls, South Dakota, but works globally. Its past clients include Feeding South Dakota, Sprint, American Heart Association, and South Dakota State University.
Epicosity has received several awards since its establishment in 2008. These include a Gold Winner in the 2018 MAC Awards, 19 Telly awards in 2018, and is a HubSpot Platinum Agency Partner.
Epicosity works with clients in a variety of sectors, including outdoor, healthcare, finance, education, communications, and others.
---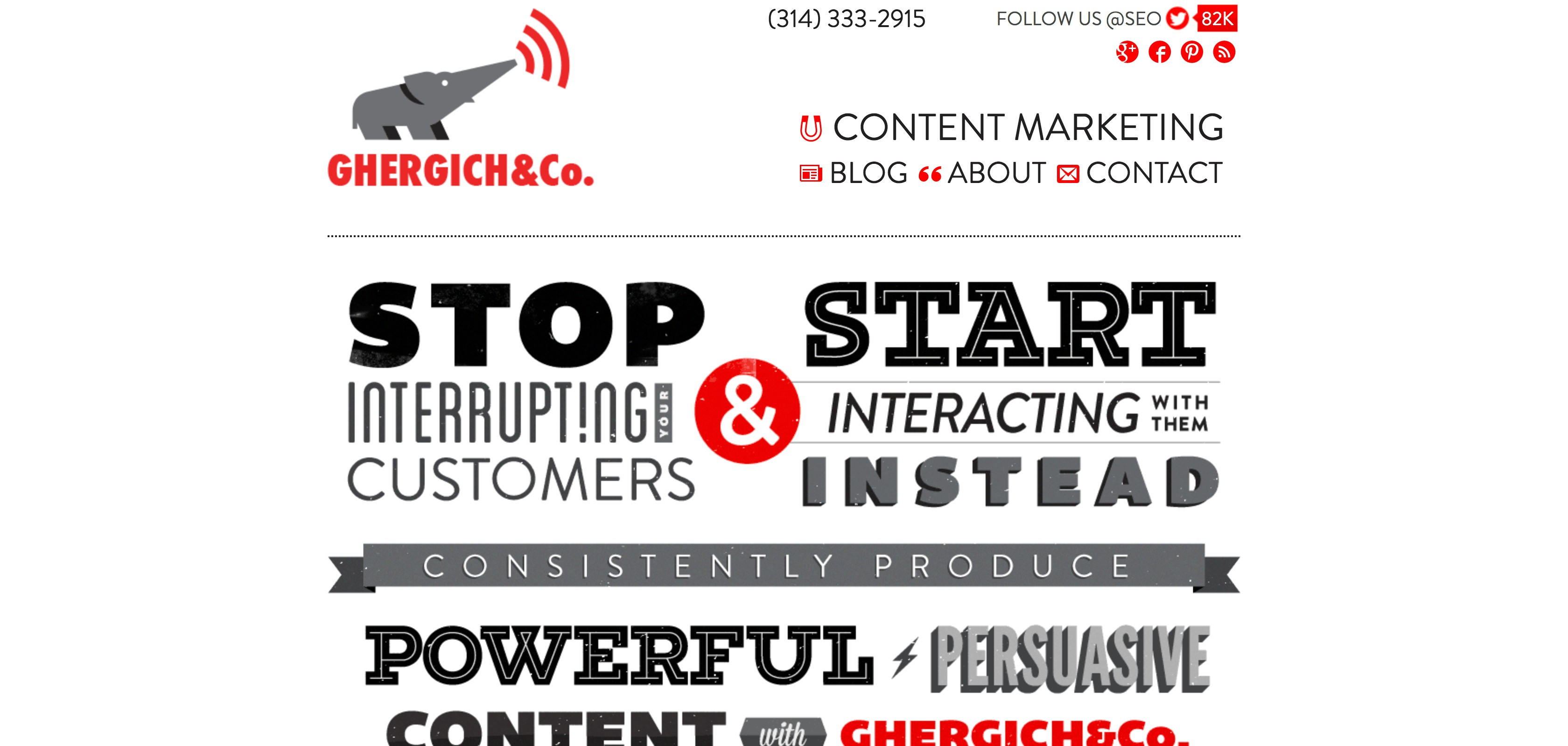 Ghergich & Co was founded by A.J. Ghergich in 2012 and is headquartered in St. Louis, MO. A.J. Ghergich created Ghergich & Co. because he saw the need to integrate SEO, Social Media & Content Marketing. If you want to be successful in the future, you must win with your content. They believe they can help you create compelling, persuasive content that earns your customers attention and earns better rankings.
They offer a full range of content marketing services, including content strategy. They provide long-form articles that include topic research and creation of a mini-infographic with each expert-written in-depth article. They can also produce shorter micrographics articles, of about 600 words, full-size infographics, editorial content, and eBooks, typically 20 to 40 pages in length.
They recognize the importance of editorial content, that is not advertising-based. It's the reason a customer came to a website or subscribed to a blog in the first place.
---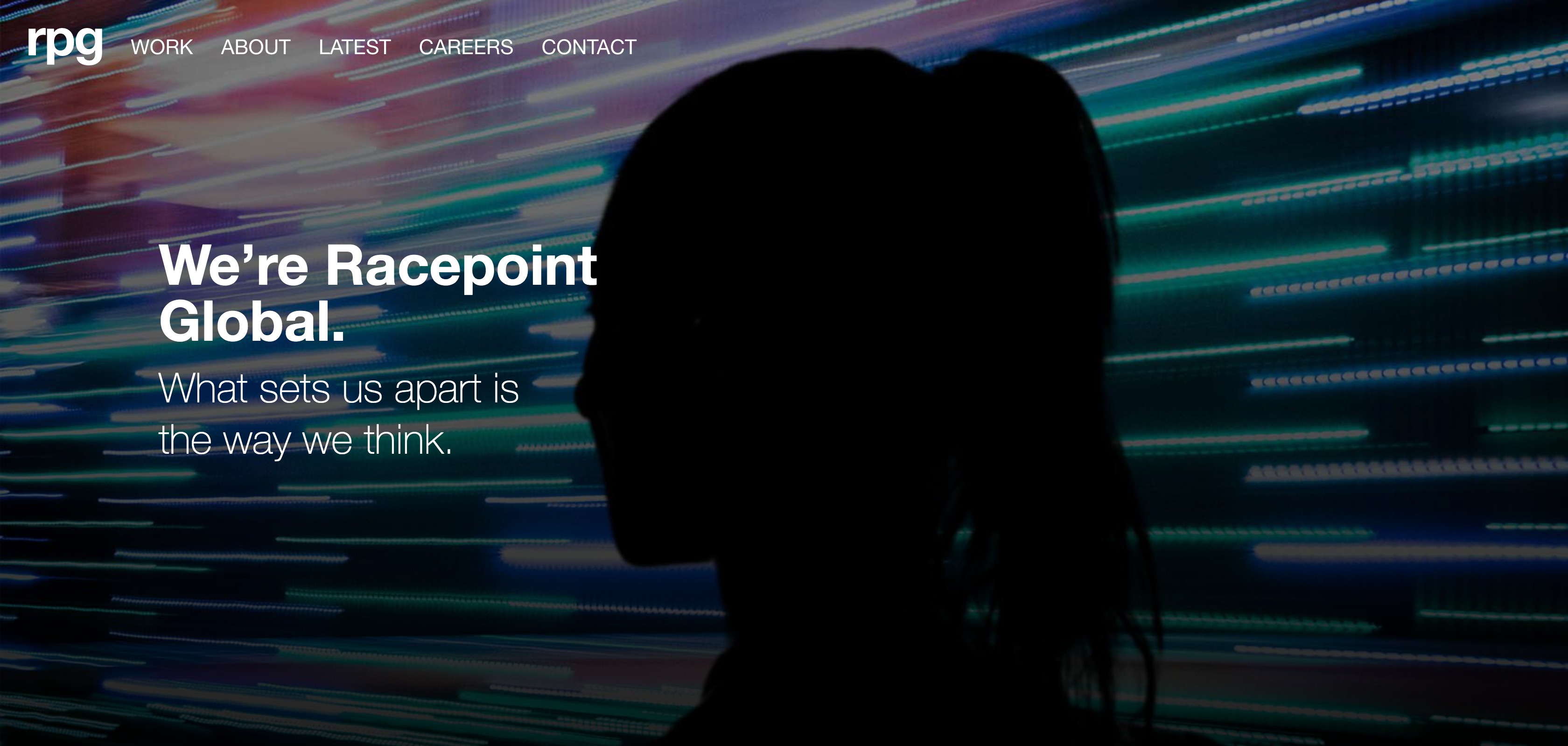 As Racepoint Global's name indicates, they're a global communications agency, headquartered in Boston, MA but with 9 offices scattered throughout the United States, China, and the United Kingdom. They're larger than most of the other agencies listed here, with about 420 employees.
Racepoint Global partners with clients to build channel-agnostic communications strategies that engage their audiences in authentic, meaningful ways. They offer a wide range of services including public relations, strategy & planning, public affairs, influencer marketing, video & content production, marketing, crisis communications, creative strategy, paid media, and measurement and analytics. Although many of their services are centered around traditional and online PR placement, Racepoint Global also offers content marketing and social media marketing.
Their past clients have included Panasonic, Media Tek, Normatec, and Marketo. They focus on working with B2B, technology, and healthcare brands.
---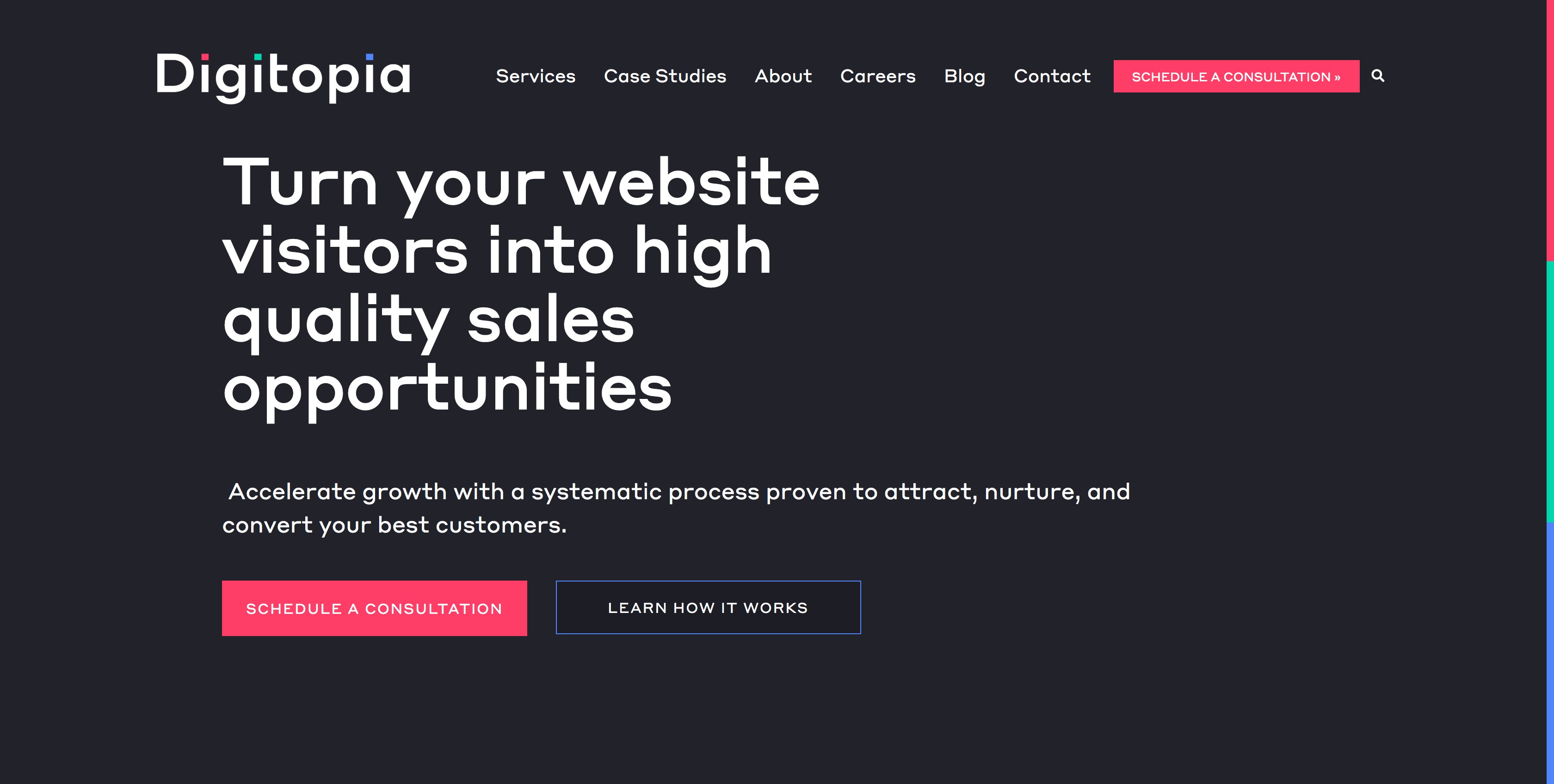 Although newly named, Carlsbad, CA-based Digitopia has been on the scene for longer than most of the agencies listed here. They offer a full range of digital marketing services, including strategy, paid advertising, SEO, CRO, inbound marketing, social media, HubSpot marketing, marketing automation, and content marketing.
The current agency is the result of a merger between Elevator Agency and Organik SEO in late 2018. Digitopia works with brands to build their digital marketing ecosystems for long-term sustainable growth.
Their past clients include Toshiba, T Systems, Emmy's Organics, Suja, and Forager Project.
Digitopia is a certified Benefit Corporation, a global movement of companies using business as a force for good. These are more than 2,400 Certified B Corporations across more than 150 industries in 50 countries.
---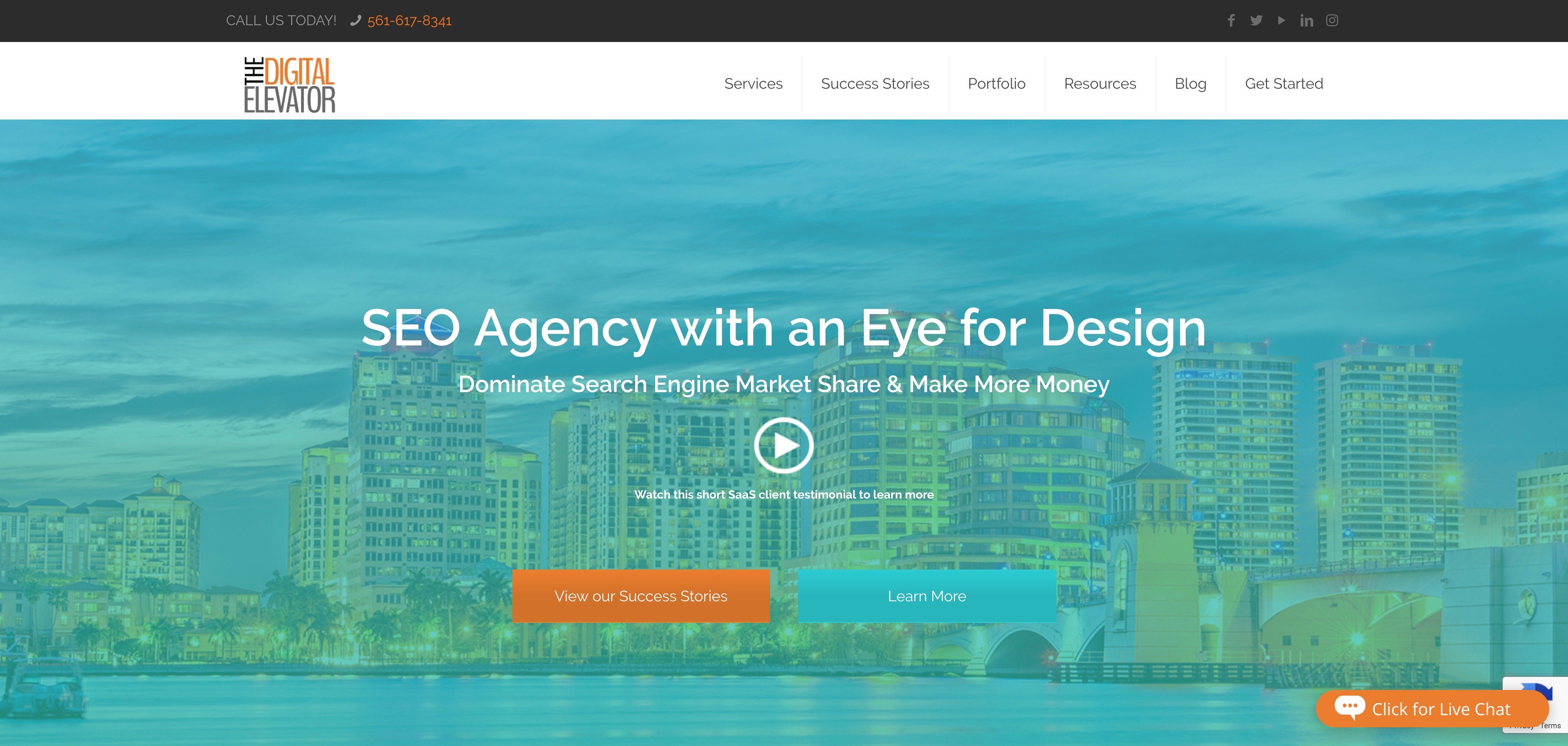 Florida-based, The Digital Elevator, is primarily an SEO agency, with an eye for design. It offers its clients services in SEO, local SEO, content marketing, web design, email marketing, and hosting.
They use content marketing strategies steeped in research and analysis. They look for opportunities to introduce pictures, videos, infographics, whitepapers, articles, blogs, and press releases into the mix depending on the needs of each client. Each of their content strategies is customized for individual clients, allowing them to focus on their most lucrative offerings and therefore provide the best return on investment.
The Digital Elevator constructs content with two audiences in mind- the people searching for the content and the search engines that bring that content to those people. Their strategy uses elements of keyword research as well as the reverse engineering of industry trends to create content plans that hit the right people at the right time. They also look into what their clients' competitors are doing to determine how we can one-up them.
---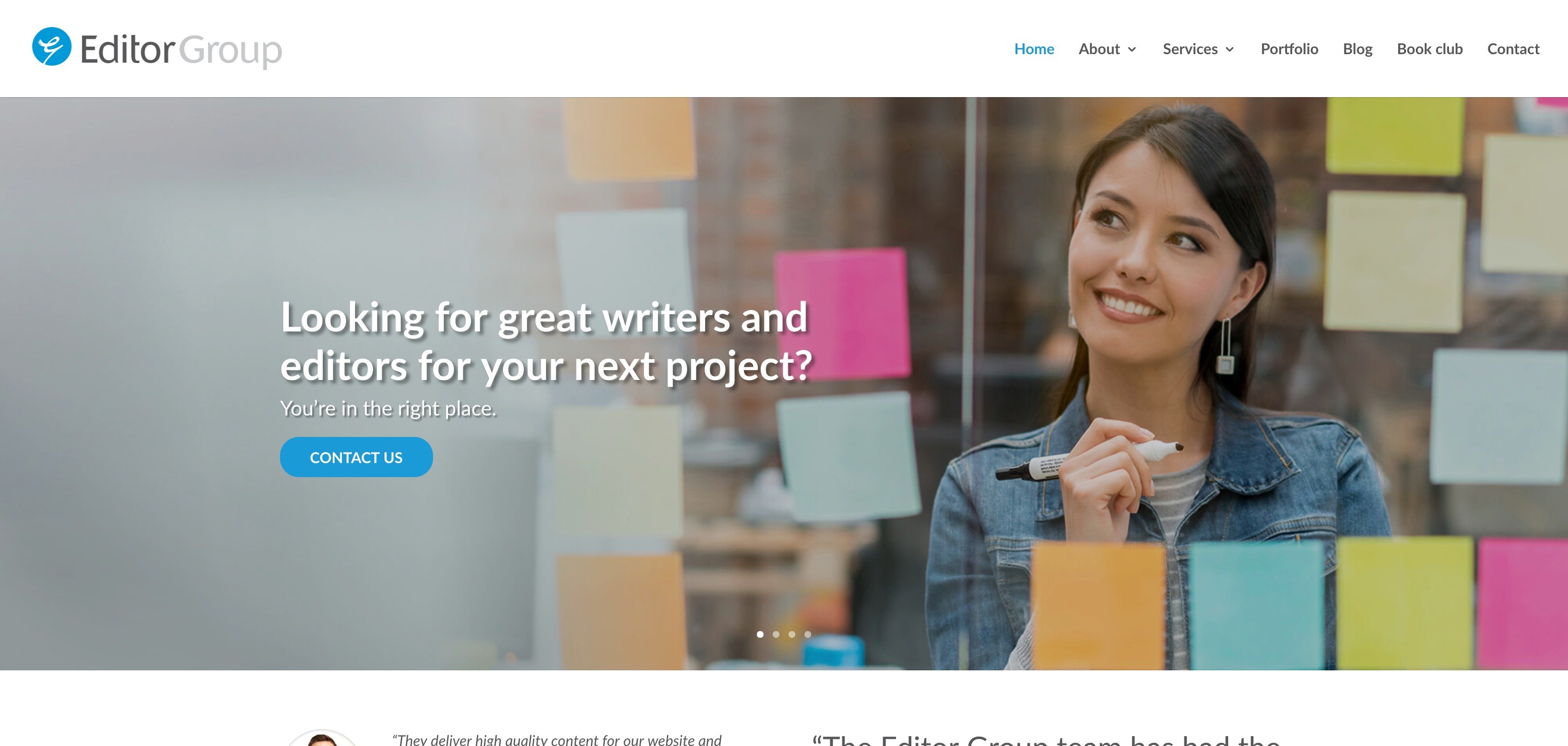 Editor Group delivers expert writing, proofreading, editing, and related services to business and government clients worldwide. They have offices in Sydney, Australia, Singapore, and New York, USA.
Editor Group was founded in 1998. They write, research, edit, proofread, advise, and coach to help you use the power of great writing and perfect grammar to grow sales, secure investment, or achieve success in government.
They create almost anything that your organization might need to write or edit, including ads, annual reports, articles & blogs, brochures, case studies, emails & letters, media releases, newsletters, prospectuses, research reports, speeches, tenders & proposals, video & audio scripts, websites, and white papers.
---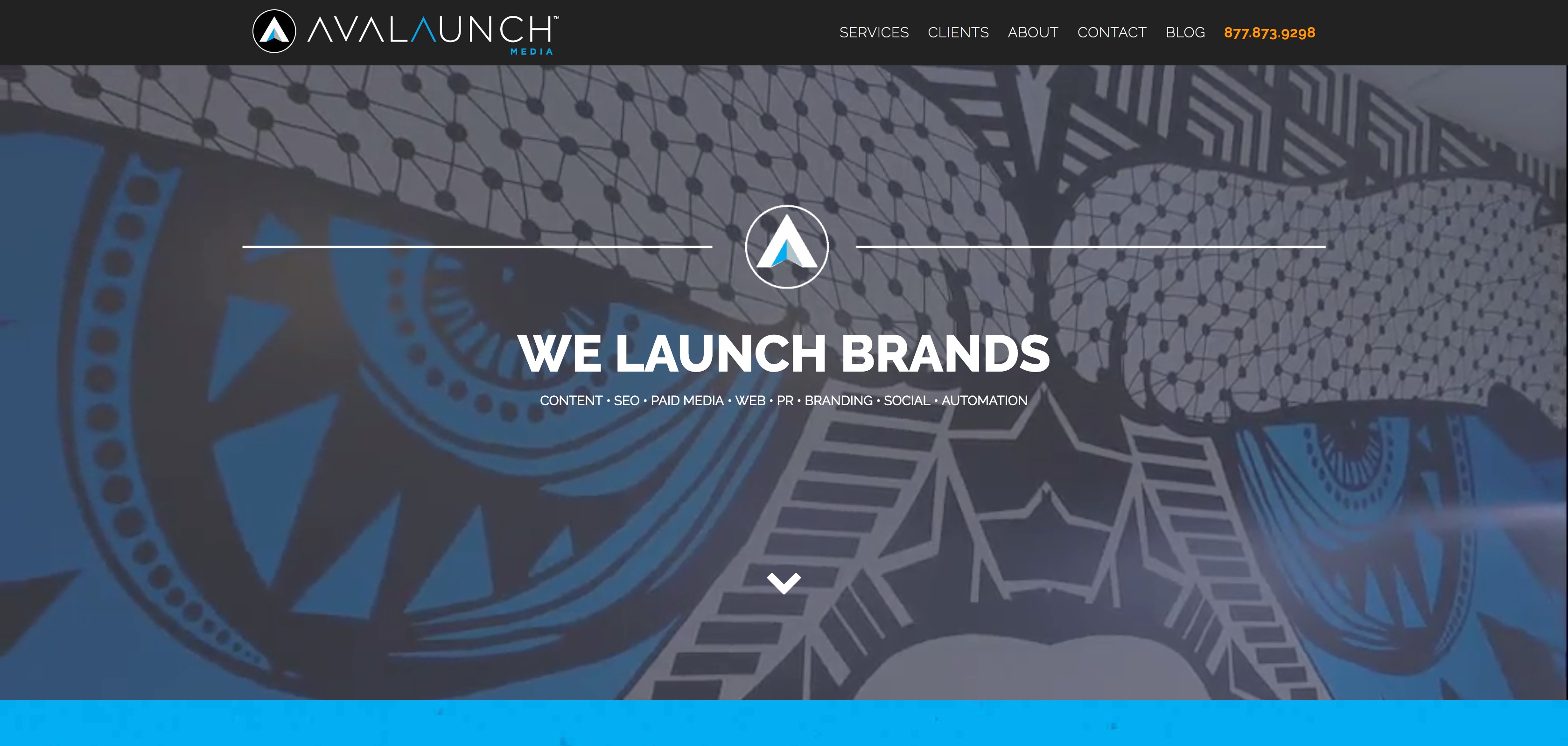 Avalaunch Media is a full-service digital marketing agency from Silicon Slopes, Utah. They handle all facets of digital marketing, including SEO, PPC, and content marketing. They are included in Utah's top 50 fastest-growing companies, as well as the Inc. 5000 list.
Their services include video & motion graphics, pitch decks, presentations & webinars, infographics, eBooks & whitepapers, interactive graphics, social video, sales enablement & collateral, branding & identity, graphic design, copywriting, and business proposals.
Avalaunch Media work with brands to craft unique stories in a way that resonates. They go deeper than a simple blog post or article: They breathe life into content through visuals, interactivity, and motion. They then amplify their clients' content to ensure it is seen by the masses.