Advertising Disclosure
Advertising disclosure:
Our partners compensate us. This may influence which products or services we review (also where and how those products appear on the site), this in no way affects our recommendations or the advice we offer. Our reviews are based on years of experience and countless hours of research. Our partners cannot pay us to guarantee favorable reviews of their products or services.
Businesses are presented with unparalleled opportunities to connect with their target audience in real-time, facilitating dynamic conversations that shape brands and drive sales. But as the digital realm expands, so does the complexity and intricacy of brand messaging. That's why selecting the right AD agency is a pivotal decision requiring thorough evaluation.
Advertising agencies provide a range of services related to planning, creating, executing, and managing advertising and marketing campaigns for businesses, brands, and other clients. These agencies play a crucial role in helping clients promote their products, services, or messages to the right audiences. They can be highly specialized or full-service, catering to various online advertising needs.
In this listicle, we will walk you through the Top 10 AD Agencies that are setting the standard for advertising excellence in today's competitive market.
---
Top AD Agencies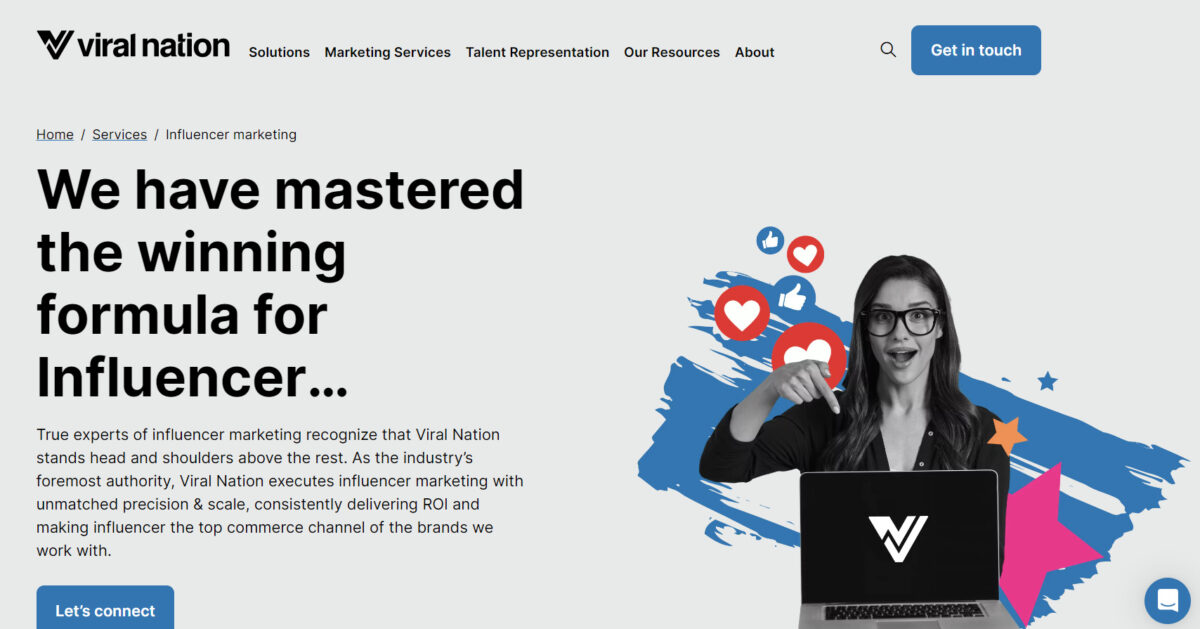 Year Founded: 2014
Location: Mississauga, Canada
Pricing: Get in touch with Viral Nation to know more about their pricing.
Viral Nation, a leader in the Attention Economy, provides a comprehensive blend of paid performance, owned social, and creative services. Their results-driven strategies have led to a significant 7x average Return On Ad Spend (ROAS) increase and a 42% reduction in Customer Acquisition Cost (CAC). This isn't merely about traditional advertising but about strategically navigating the intricacies of the social media age.
Embracing the rise of digital influencers, Viral Nation excels as a top performance agency, connecting brands with the right influencer to create campaigns that target the ideal demographics. Viral Nation's talent is diverse, with over 600 creators spanning across 11 industry sectors. Their offerings span from content strategy to original content pitches for prominent streaming platforms. With Viral Nation's representation, talents have claimed up to 33% more in negotiations, underscoring the agency's proficiency in the digital space.
Viral Nation leverages AI-powered solutions, facilitating brands in their transition to becoming social-first entities. Their technological suite covers talent management to collaboration alignment, ensuring brands remain relevant and adaptive. With custom-built technology tailored for distinct business requirements, Viral Nation stands out as a beacon of innovation in the modern advertising realm.
---
Year Founded: 2011
Location: Atlanta, Georgia
Pricing: Connect with Sociallyln to receive a free custom proposal.
SociallyIn has distinguished itself through strategic, efficient, and cost-effective ad campaigns. With traditional advertising methods often draining resources without promising returns, SociallyIn assures impactful, low-cost ads designed to reach a broad audience. Their precise targeting capabilities guarantee that every dollar spent is maximized for return.
SociallyIn emphasizes the importance of getting results by harnessing the power of social media. They employ refined tools that target specific parameters like age, gender, location, or even specific industries. Leveraging behaviors and online engagement metrics, they launch ad campaigns tailored to the most receptive segments of a brand's audience. This level of precision ensures advertisement content is presented to those most likely to engage, thereby increasing the conversion rate.
The dynamic nature of social media demands adaptability and forward-thinking, attributes central to SociallyIn's ethos. Their team, comprised of industry experts, is dedicated to continual learning and improvement, ensuring their advertising strategies remain at the forefront of social media trends. With a clear focus on tracking, gauging ad performance, and experimenting across various platforms, SociallyIn's approach promises both adaptability and results.
---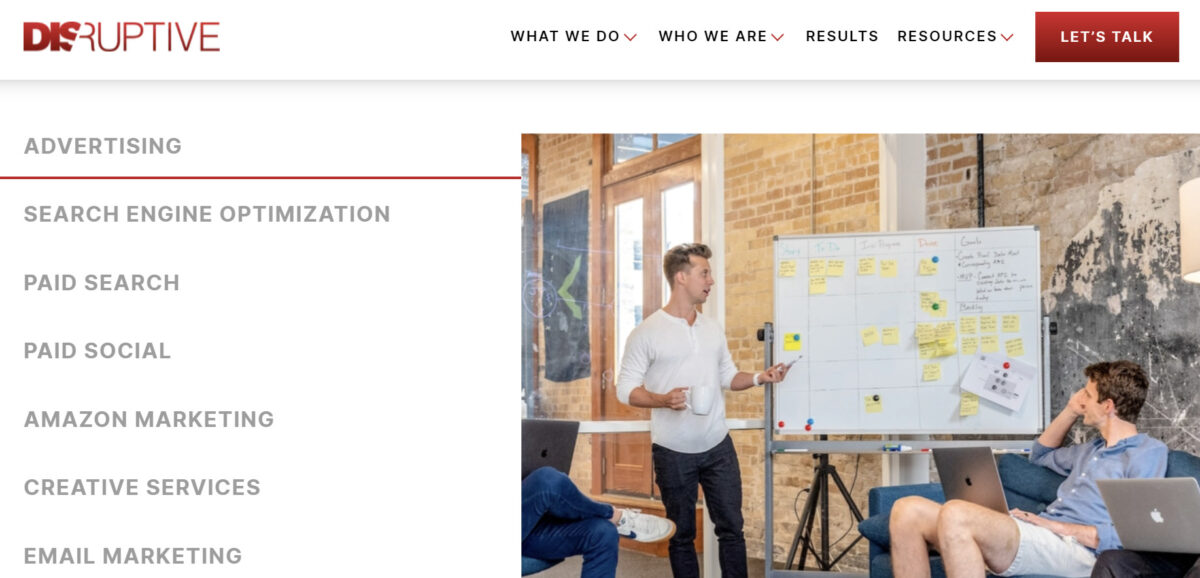 Year Founded: 2011
Location: Pleasant Grove, Utah
Pricing: Contact Disruptive Advertising to know more about their pricing.
Boasting a holistic approach, Disruptive Advertising places Social Media Advertising at the heart of a brand's online strategy. Recognizing the volatility and clutter of the SM domain, Disruptive Advertising offers solutions that keep brands ahead of the ever-changing digital curve. Their expertise is evident; with an impressive record of managing over $1 billion in ad spend and consistently yielding transformative results, they're not just participants but pioneers in paid social media advertising.
Disruptive Advertising places significant emphasis on tangible results. In 2022 alone, they pinpointed a 20.1% growth in social media video ad spending, establishing its significance in modern brand strategy. Their capability extends to identifying and harnessing trends, such as the rising popularity of TikTok for influencer marketing and the unmatched ROI potential of short-form video content. This adaptability is more than just reactive; it's proactive, backed by meticulous research, audience analysis, and a relentless drive for excellence.
Disruptive Advertising services go beyond mere advertising; they offer an experience, ensuring clients are well-acquainted with the nuances of their unique strategies. Comprehensive audits, thorough consultation sessions, and a dedication to achieving client goals are pillars of their service ethos.
---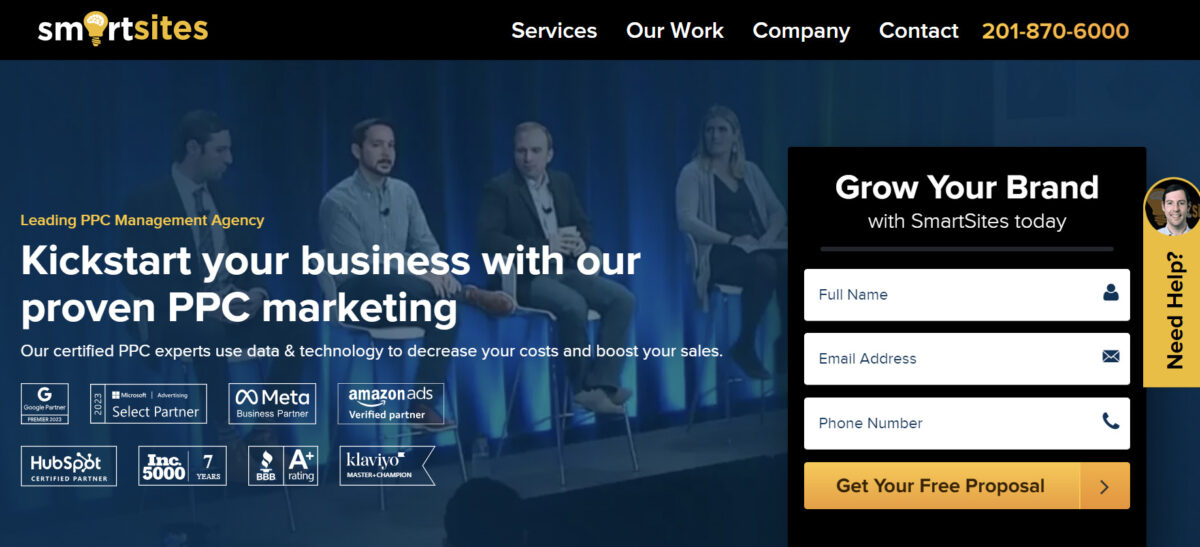 Year Founded: 2011
Location: Paramus, New Jersey
Pricing: Get in touch with SmartSites to get a free proposal.
SmartSites has carved out a dominant space as a prominent AD agency. They are established as Google Premier and Microsoft Advertising Select Partners and are featured in noteworthy platforms, including Forbes, Bloomberg, and Inc. Their array of partnerships and certifications stand as a testament to their industry dominance and unwavering commitment to advertising excellence.
Diving deeper into its service spectrum, SmartSites goes beyond just surface-level solutions. Their offerings range from meticulous web design—launching over 900 successful websites since 2011—to potent Pay-Per-Click (PPC) advertising, where they're recognized as the top 1% of digital advertising agencies.
Their Google Ads campaigns have a remarkable track record, with clients doubling their site traffic within just six months. Beyond these, SmartSites also extends its expertise into Facebook and eCommerce ads, where they reach customers and optimize shopping campaigns to improve a client's bottom line. Their philosophy is rooted in a blend of passion, experience, and leadership, ensuring that businesses of all sizes experience results-driven digital advertising at its finest.
---

Year Founded: 2005
Location: Dallas, Texas
Pricing: Contact Thrive for a free proposal.
Thrive has steadily risen as a formidable PPC agency. Their methodical approach consistently delivers results, evidenced by client campaigns like the RV Repair shop, which saw conversions soar by 135.57%. These tangible outcomes underscore Thrive's prominence in the advertising landscape.
Thrive's services are meticulously crafted to cover every PPC facet. Beginning with rigorous keyword research, they ensure targeted and effective ad placements. Their strategies extend across platforms, from Google and Bing to specialized platforms like Amazon, where they leverage Artificial Intelligence for enhanced ad performance. Thrive's capabilities also shine in areas like Nextdoor advertising, remarketing campaigns, and ads A/B split testing, highlighting their comprehensive approach.
As a certified Google Partner, Thrive's commitment goes beyond mere campaign management. They emphasize transparent communication, offering clients detailed reporting and ensuring they're always in the loop. Their services are tailored, accommodating businesses of diverse scales and locales, showcasing Thrive as a versatile and dedicated ad partner.
---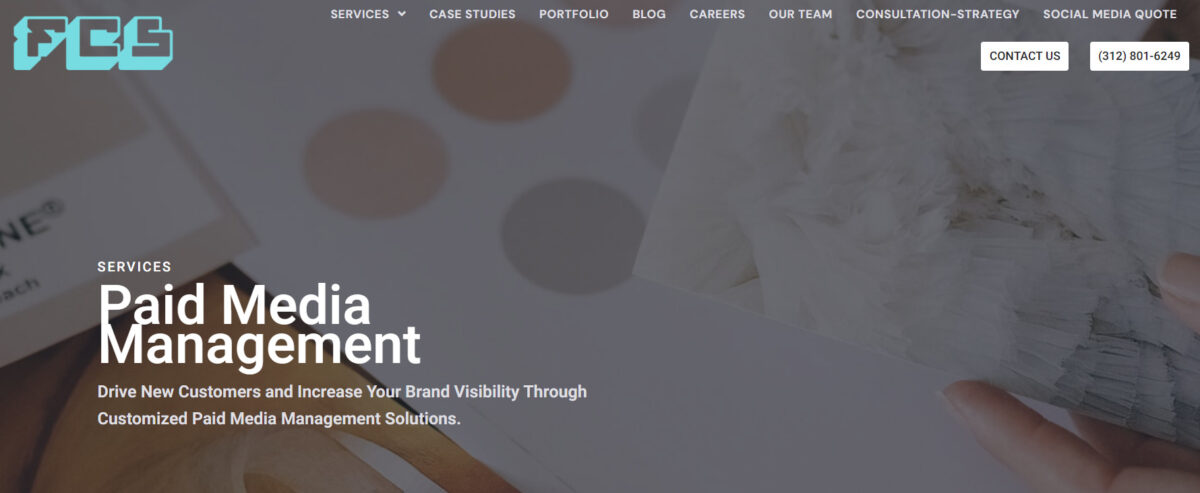 Year Founded: 2014
Location: Northfield, Illinois
Pricing: Get in contact with Fresh Content Society to obtain pricing information.
Fresh Content Society's expertise in Paid Media Management is distinguished by a tailored approach, understanding that every brand's requirements are unique. Instead of the mundane, they delve deep, strategically allocating budgets and targeting ideal customers for optimal brand visibility through PPC ads. This method is a testament to their belief that success isn't about blanket tactics but precise, informed decisions.
Central to Fresh Content Society's approach is the trio of "Insight, Creativity, and Technology." With this, they develop advertising strategies molded by intensive market research, ensuring brands don't just reach audiences but resonate with them. The agency's offerings go beyond basic services, with a suite that encompasses everything from data-driven concept creation and meticulous campaign execution to rigorous testing for assured ROI.
Fresh Content Society's prowess in social media is also evident. They understand the intricacies of creating social media ads that convert and drive traffic, acknowledging there's no universal strategy for all. By first understanding a brand's goals, they shape campaigns to bridge the gaps in existing advertising efforts. Whether it's through picking the right advertising platform or monitoring success metrics, their dedication to elevating brands is unmatched.
---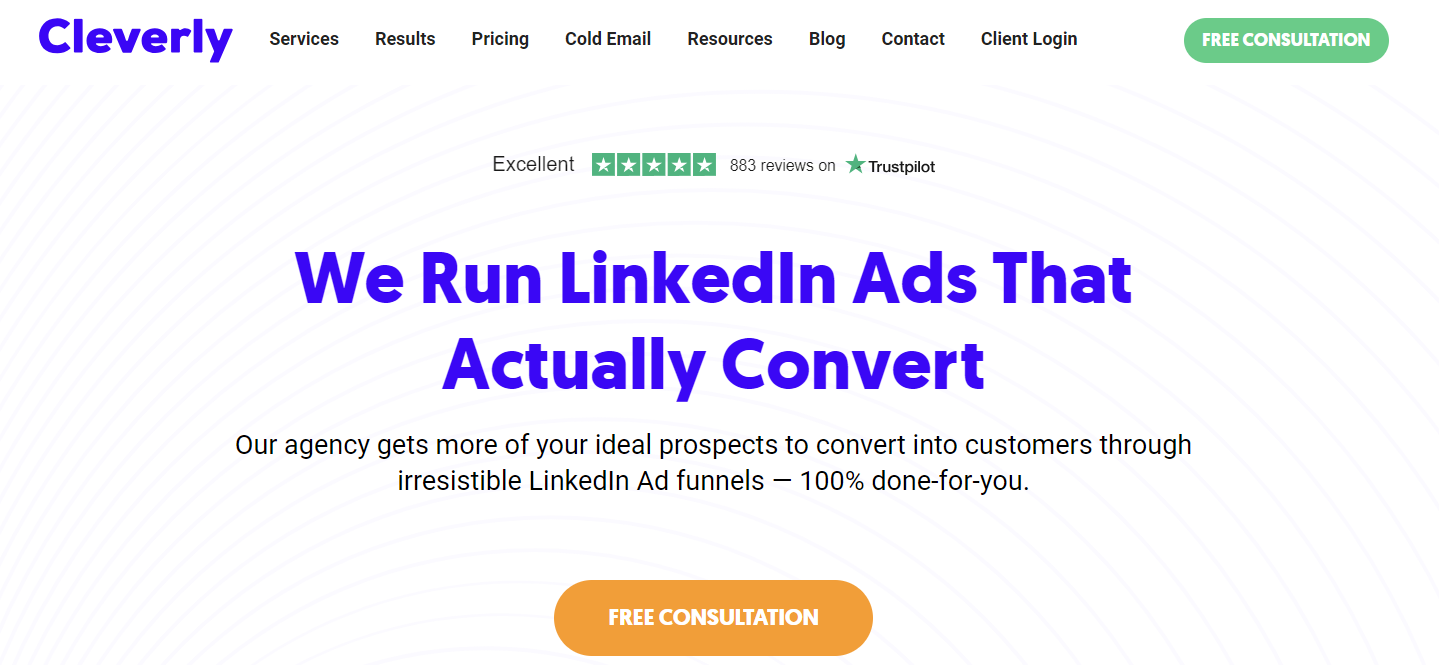 Year Founded: 2018
Location: Los Angeles, California
Pricing: Reach out to Cleverly to schedule a complimentary consultation.
Cleverly stands as a beacon for businesses seeking predictable, tangible results from their ad spend, ensuring every dollar is invested "cleverly." The agency addresses key problems such as unproductive campaign structures, inefficient landing pages, and exorbitant fees, ensuring maximum conversion. Cleverly's proactive and iterative approach ensures campaigns are continually optimized, adjusting to real-time data and advanced metrics.
The agency has established itself as the leading force in LinkedIn Lead Generation, deploying strategies honed from thousands of successful B2B campaigns. Through an iterative, four-step process encompassing everything from precise prospect targeting to daily optimization, Cleverly ensures businesses can connect authentically and efficiently with their ideal audiences. The process doesn't stop at outreach; Cleverly also specializes in profile optimization, content creation, and in-depth sales strategy, ensuring a holistic, 360-degree approach to harnessing LinkedIn's immense potential.
Boasting significant achievements, Cleverly has generated over 151.4K leads and driven $37.6M in revenue, a testament to their prowess. Not just about getting results, Cleverly believes in transparency, offering clients a comprehensive dashboard to monitor campaign metrics in real-time. With a range of affordable packages tailored for diverse business needs and a commitment to continuous learning and adaptation, Cleverly stands as the quintessential partner for businesses aspiring for digital excellence and tangible ROI.
---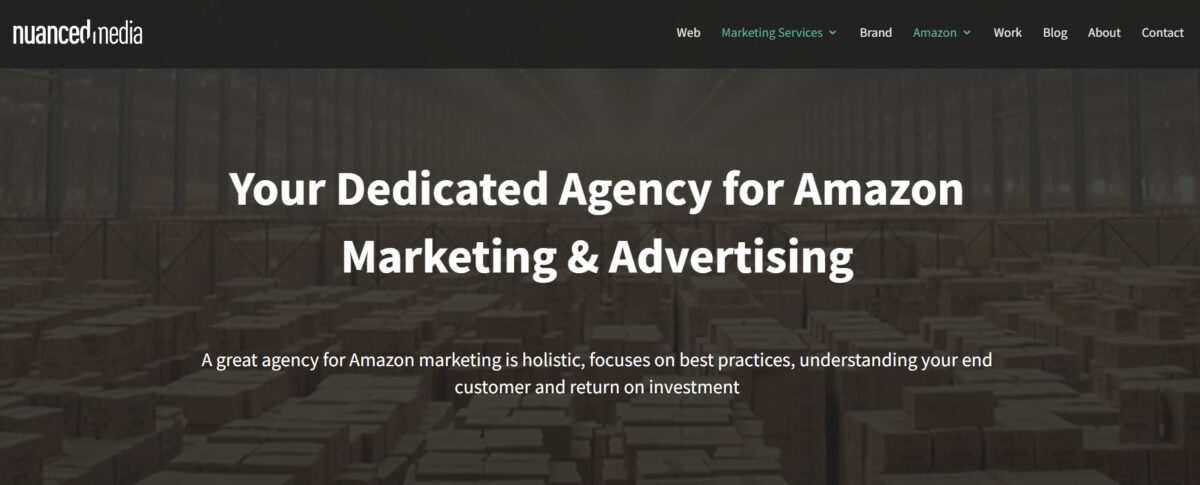 Year Founded: 2010
Location: Tucson, Arizona
Pricing: For a better understanding of Nuanced Media's pricing, consider getting in touch with them.
Nuanced Media is a full-service marketing agency with tailored, multi-channel digital ad strategies. This agency zeroes in on the broader picture, ensuring brands thrive across diverse marketplaces and product marketing landscapes. With three decades of expertise in online retailing, their credentials include generating sales in the hundreds of millions and driving awareness.
Their approach is distinguished by advanced customization. With Nuanced Media, clients benefit from continuously updated campaigns, embracing the dynamic nature of online markets. Their unique Market Velocity Action Plan (MVAP) provides a comprehensive sales funnel assessment, resulting in strategies exclusively shaped to each brand's objectives. Their ad services also include optimizing Amazon listings. But a hallmark is their Amazon PPC management, ensuring clients don't overspend. 
The agency's commitment to excellence is unwavering, prioritizing continual refinement to ensure peak campaign performance. By rigorously analyzing key metrics such as click-through rates and purchasing patterns, they guarantee unmatched returns on ad investment.
---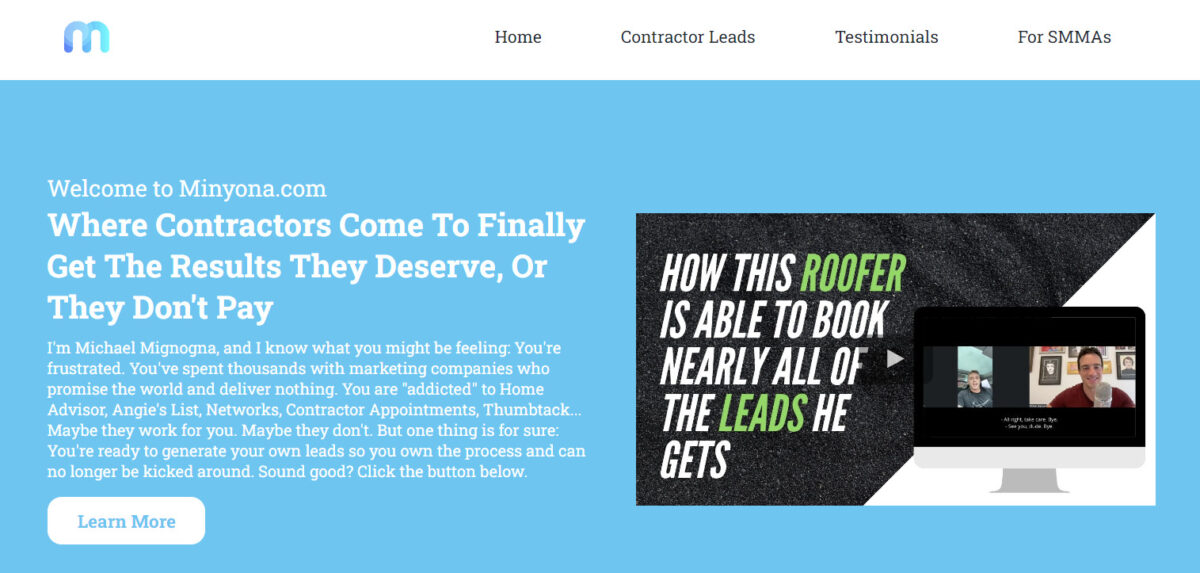 Year Founded: 2012
Location: Baltimore, Maryland
Pricing: Schedule a call to know more about Minyona's pricing.
Minyona is a distinct digital marketing service with an emphasis on delivering advertising campaigns that are not only creative but also ROI-centric. This agency has carved a niche for itself in several realms, including SEO/SEM, web design, application development, and social media marketing. Unlike many competitors, Minyona tailors its solutions to match individual client needs. Their vast experience manifests in an extensive portfolio that vouches for their commitment to optimal customer service.
The agency is also capable of assisting contractors, ensuring they are not reliant on third-party platforms for lead generation but have a self-sufficient mechanism. However, a significant highlight of Minyona's strategy is its utilization of Facebook's (Meta's) ad platform, which they hail as the definitive ad platform for the modern era due to its accessibility and impact. Beyond just generating leads, Minyona emphasizes the importance of managing these leads effectively.
Their approach integrates instantaneous contact mechanisms, ensuring potential leads immediately engage through texts and emails. Further reinforcing their customer relationship management, Minyona's systems are built upon top-tier CRM platforms, focusing on a balance of power and user-friendliness.
---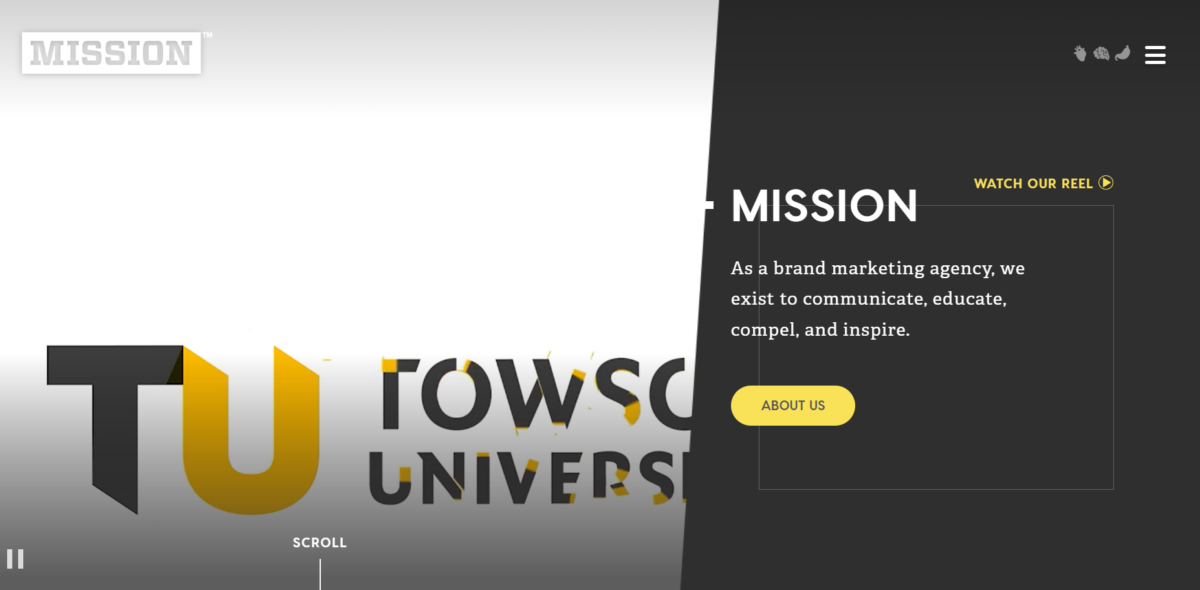 Year Founded: 2001
Location: Baltimore, Maryland
Pricing: Give MISSION a call to inquire about their pricing.
Baltimore's MISSION is more than just a digital ad agency; it's a brand immersion specialist. With over two decades in the industry, MISSION offers a holistic suite of services, from OTT advertising and display ads to PPC management, all tailored to fortify a brand's online presence.
Traditional and digital advertising lies at MISSION's heart, serving as the bedrock for authentic connections between brands and their audiences. The agency's methodology is not merely about reaching the target audience but is grounded in making conversions. This comprehensive approach includes thorough research, identifying advertising platforms, and optimizing campaigns for maximum effectiveness.
But they're also technologically adept. Their offerings include comprehensive analytics and reporting, seamlessly integrating with advanced systems like CRM and marketing automation tools. This synergy of design and functionality makes MISSION a top choice for businesses seeking an all-encompassing digital advertising strategy.
---
The Role of AI and Data Analytics in Modern Ad Strategies
Data has become the lifeblood of effective advertising campaigns. Coupled with the power of artificial intelligence (AI), data analytics has revolutionized how ad agencies craft and execute their strategies.
In the past, advertising decisions often relied on intuition and limited market research. However, with the advent of digital advertising and the explosion of available data, agencies now have access to an unprecedented wealth of information about their target audiences. This data includes demographic details, online behavior, and even real-time user interactions. AI-driven algorithms can process this vast data trove, extracting insights that human marketers might overlook.
One of the most significant impacts of AI in advertising is audience targeting. AI can identify patterns and preferences by analyzing consumer data, allowing agencies to tailor content and ad placements with remarkable precision. This means ads are more likely to reach the right people at the right time, increasing the chances of conversion and ROI.
Additionally, AI's predictive capabilities enable agencies to forecast trends and make data-driven decisions about ad spend and content creation. This not only saves time and resources but also maximizes the impact of advertising budgets. Moreover, AI-driven chatbots and virtual assistants are reshaping customer interactions, providing personalized experiences at scale.
Ultimately, AI and data analytics have become indispensable tools for modern ad agencies. They offer the ability to understand, target, and engage audiences with unprecedented precision, resulting in more effective campaigns and better returns on investment.
---
Brand Authenticity vs. Market Trends in Advertising
Nowadays, staying true to a brand's identity while adapting to evolving market trends can be a delicate balancing act.
Brand authenticity has become a buzzword in modern advertising and for a good reason. Consumers today value brands that reflect genuine values and beliefs. However, this authenticity must coexist with the need to stay relevant in a constantly changing marketplace.
One approach ad agencies take is to embrace authenticity as a central element of their campaigns. They work closely with clients to define and refine their brand's core values and ensure they permeate every aspect of their advertising. This approach often involves storytelling that aligns with the brand's history, mission, and purpose.
At the same time, ad agencies recognize the importance of staying attuned to market trends. They conduct thorough market research to understand shifting consumer behaviors and preferences. By identifying trends that resonate with a brand's authentic identity, agencies can incorporate them into campaigns while maintaining brand integrity.
Case studies can provide valuable insights into how agencies strike this balance. For instance, we can examine how a heritage brand leveraged its longstanding authenticity to appeal to a new generation of consumers through a creative, trend-forward campaign.
Ultimately, the key lies in a nuanced approach that respects a brand's core identity while embracing selective trends that align with it. Ad agencies that master this art can create campaigns that feel both authentic and current, resonating with consumers in today's fast-paced advertising landscape.
---
Conclusion
Choosing the right advertising agency is a critical decision in the digital age. This article offers plenty of options and explores the delicate balance between brand authenticity and staying current with market trends. Selecting the right advertising agency is essential for navigating the complexities of modern advertising. It's a partnership that can elevate marketing campaigns and drive business success in an ever-changing landscape.
Frequently Asked Questions
Why do I need an AD agency?
AD agencies are experts at crafting and executing advertising strategies to boost brand recognition and revenue growth. They bring creative expertise, market insights, and technology to help your business thrive in the digital landscape.
How do I know which AD agency is right for me?
Start by assessing your goals and budget. Then, research agencies that align with your industry and values. Look for a track record of success, innovative tools, and a grasp of current market trends.
What services do AD agencies typically offer?
AD agencies provide a range of services, including advertising, media planning, public relations, event organization, and marketing communication strategies. They tailor their offerings to meet your specific needs.
How can AI and data analytics benefit my advertising campaigns?
AI and data analytics help agencies target your audience more precisely, predict trends, and provide personalized experiences. This leads to more effective campaigns, better ROI, and enhanced customer engagement.
How do AD agencies balance brand authenticity and market trends?
Agencies embrace authenticity as a core element of campaigns while staying attuned to market shifts. They align trends that resonate with your brand's identity to maintain authenticity while staying relevant.