Advertising Disclosure
Advertising disclosure:
Our partners compensate us. This may influence which products or services we review (also where and how those products appear on the site), this in no way affects our recommendations or the advice we offer. Our reviews are based on years of experience and countless hours of research. Our partners cannot pay us to guarantee favorable reviews of their products or services.
In the vibrant city of Austin, businesses seek to capture the attention of their target audiences through effective advertising strategies. To do that, they hire the services of specialized advertising agencies capable of traversing the digital landscape with precision and efficiency.
Therefore, we present our curated list of the top 9 Advertising Agencies in Austin. These agencies have proven themselves as the powerhouses of marketing, consistently producing exceptional outcomes for their clients. Join us as we delve into their success stories, strategies, and the unique approaches that set them apart in the world of advertising. Whether you're a local business or a global brand, these agencies have the expertise to elevate your marketing efforts to new heights in the heart of Texas.
---
Top Austin Advertising Agencies
Top
advertising agencies austin
2024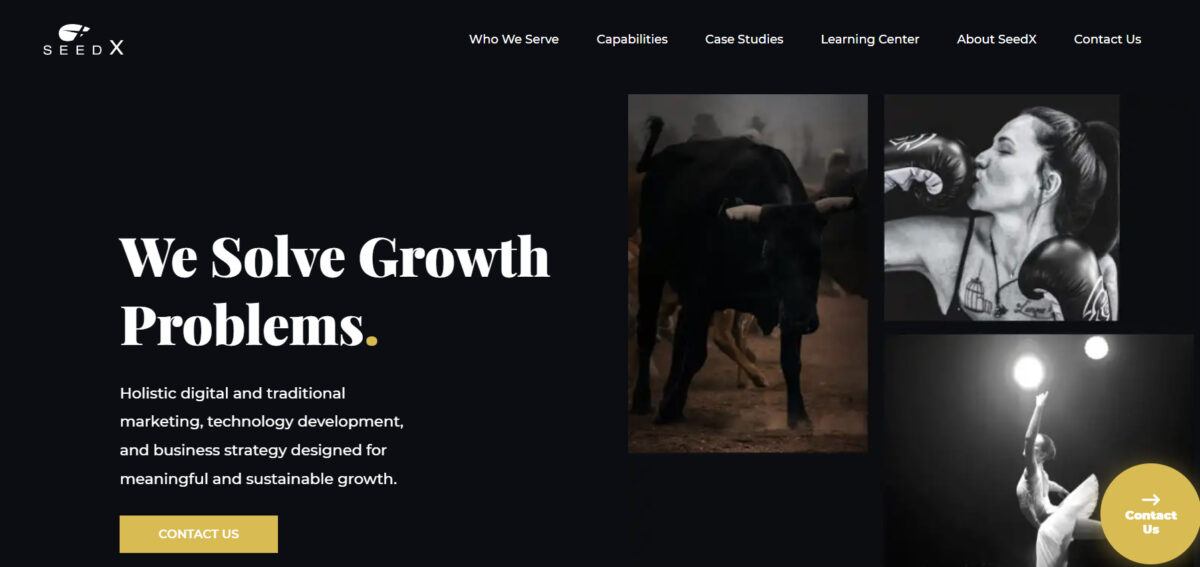 Founded: 2015
Location: Austin, Texas | Los Angeles, California
Employees: 10-49
SeedX, an Austin-based advertising agency, emerges as a powerhouse in driving scalable growth for diverse businesses. Their multifaceted approach integrates technology, marketing, design, and strategic business acumen to propel companies toward success.
At the core of their services lies an End-to-End Digital Advertising, Creative, and Business Growth Support framework. SeedX crafts and executes comprehensive strategies across the entire advertising spectrum, ensuring a seamless customer journey. But what sets them apart is their holistic consideration of your most essential business elements, such as pricing strategies, budget constraints, and overall costs, guaranteeing your company's growth isn't just effective but also efficient.
SeedX's capabilities encompass an array of services, from paid media buying to lead generation and social media ads. Moreover, they excel in eCommerce advertising and optimizing product listings. WIth SeedX, you're getting a strategic partner dedicated to amplifying your digital presence through advertising means and enhancing your overall business strategy for sustainable growth.
---

Founded: 2001
Location: Austin, Texas
Employees: 10-49
Envision Creative delivers data-backed advertising strategies tailored to each client's unique needs and goals. In an ever-evolving Austin digital landscape, Envision Creative remains committed to one constant: ensuring your business thrives through lead generation and conversion.
Their approach starts with a thorough Discovery process, where they collaborate closely with clients to identify specific needs, goals, and challenges. What sets them apart is their dedication to crafting bespoke strategies rather than applying generic solutions. Whether it's PPC management or daily campaign optimization, Envision Creative's team of experts excels in all facets of advertising, both traditional and digital.
Envision Creative's strength lies in their ability to utilize ad writing with each campaign. They tailor each advertising strategy to resonate with your brand, ensuring campaigns target the right audiences. Committing to staying ahead of industry trends and constant algorithm changes empowers you to compete effectively, lead markets, and become champions in your respective industry. If you seek a partner as passionate about your business as you are, Envision Creative is the agency poised to take your marketing strategy to new heights.
---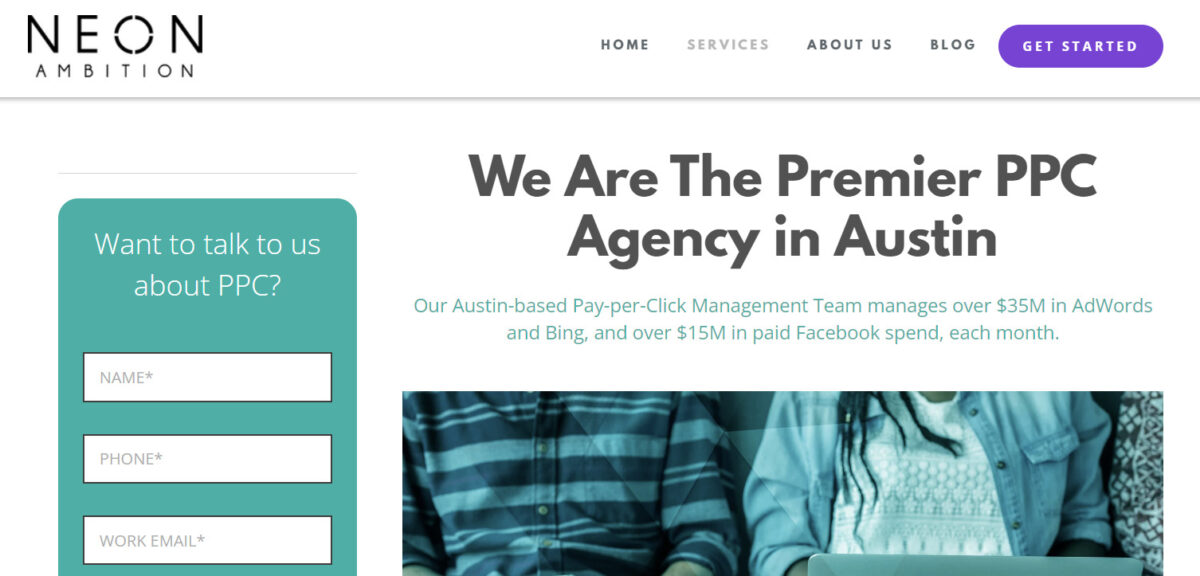 Founded: 2013
Location: Austin, Texas | New York City, New York | Shoreline, Washington 
Employees: 10-49
Neon Ambition arises as the pinnacle of Pay-per-Click (PPC) management in Austin, setting the gold standard for businesses seeking results-driven advertising solutions. With a staggering monthly management portfolio of over $35M in AdWords and Bing, alongside $15M in paid Facebook spend, Neon Ambition's PPC team possesses unparalleled expertise. They leverage this extensive data and insight to curate advertising campaigns that guarantee the highest return on investment, regardless of your monthly budget.
The agency's proficiency extends to managing Google AdWords, Bing Ads, and Gemini (Yahoo Ads), offering clients a highly measurable, intent-driven advertising platform. Neon Ambition excels in directing high-quality traffic to your website, where the potential for conversion thrives. Their commitment to results is evident as they meticulously optimize campaigns, ensuring every penny spent delivers maximum value.
But what sets Neon Ambition apart is its global reach, having managed campaigns in over 150 countries and in more than ten languages. Whether your budget is modest or expansive, Neon Ambition treats your PPC campaigns with the same dedication and precision as their own. With a focus on transparency and ownership, Neon Ambition empowers you to harness the most measurable form of advertising, making every click count towards your success.
---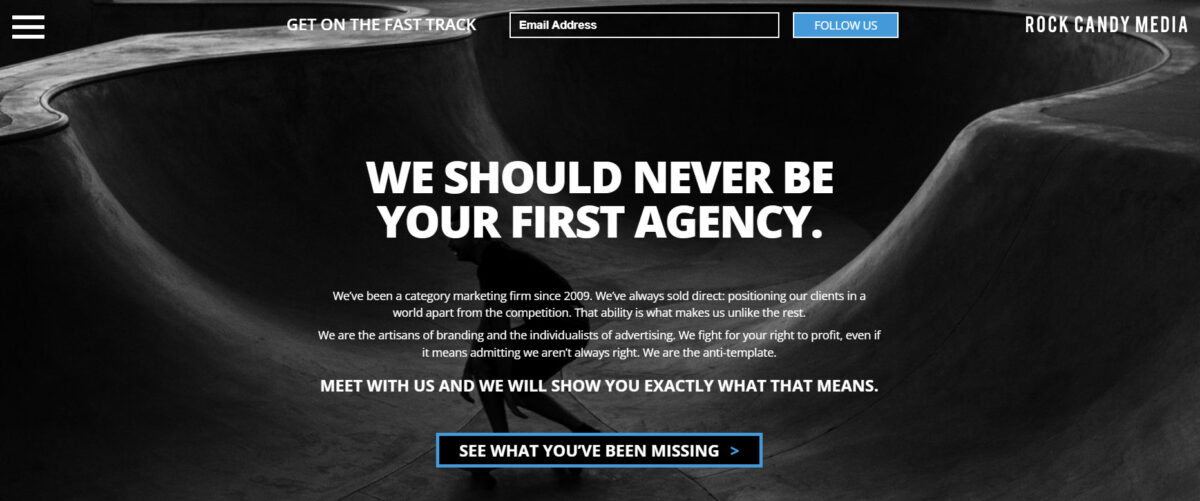 Founded: 2009
Location: Austin, Texas
Employees: 10-49
Rock Candy Media, an Austin-based advertising and design agency, is a true outlier in the world of marketing. Since 2009, they've established themselves as marketing and advertising specialists, consistently setting their clients apart from the competition. Their relentless focus on ad strategy success makes them stand out in this highly competitive landscape.
They understand that your company's longevity is closely tied to its position in the industry. With a decade-long track record of reaching new users through meticulously crafted content and advertisements, they've honed the ability to make customers return for more. As a result, they specialize in delivering ads that not only drive traffic but also convert.
Beyond being one of the best US advertising agencies, they're creative problem solvers and strategic brand growth hackers. They offer a holistic range of services, from UX-based design to direct vs. indirect marketing consulting. If you're looking to generate revenue in new and innovative ways, Rock Candy Media is your go-to partner. Whether you're a well-defined business or still figuring out your needs, they are experts in shortening sales cycles and achieving remarkable results.
---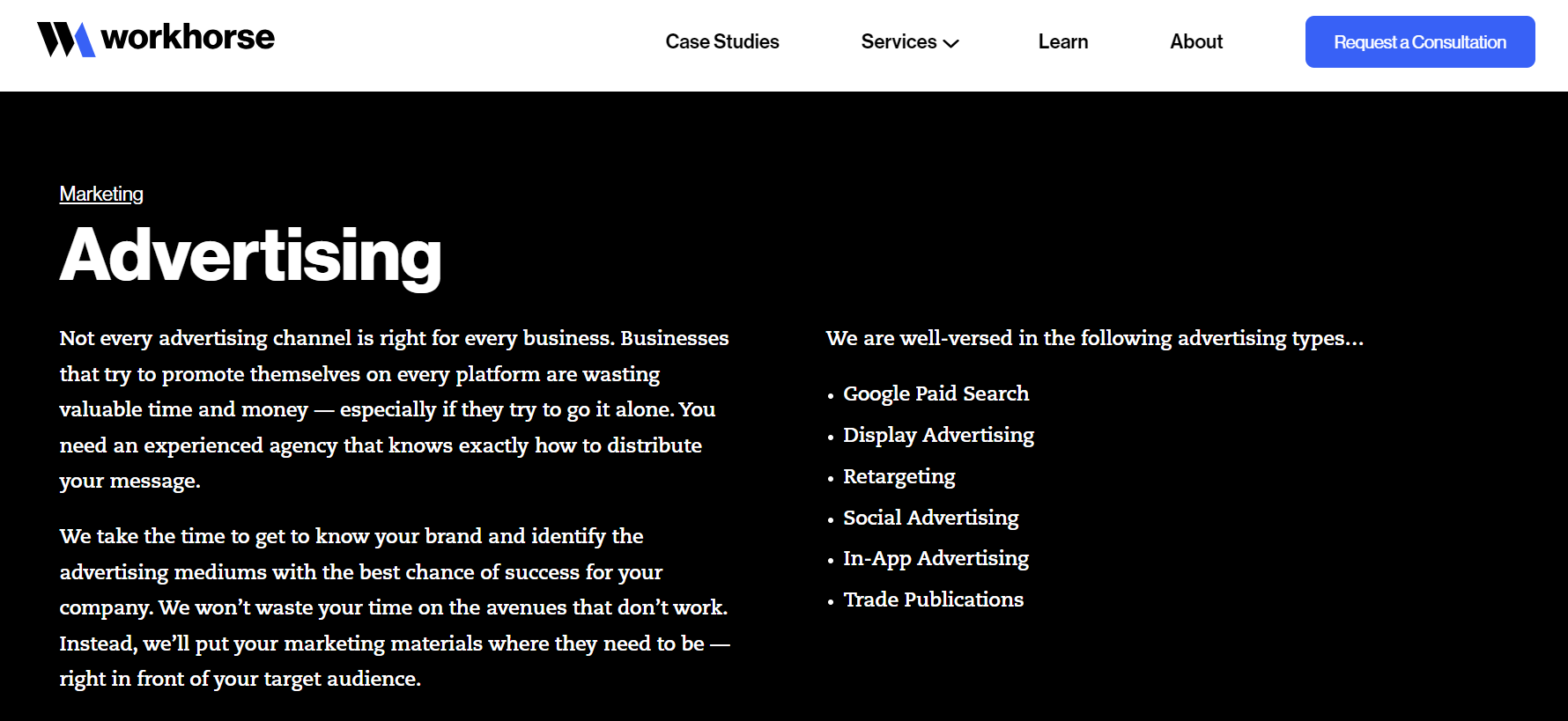 Founded: 2003
Location: Austin, Texas
Employees: 10-49
Workhorse MKT stands out as a beacon of design-driven advertising excellence. Their approach to advertising campaigns transcends the ordinary, recognizing that ads are more than just messages – they're a reflection of your brand. Workhorse MKT understands the pivotal role of brand identity in driving customer interest and loyalty. Furthermore, their expertise in design ensures every element, from fonts to logos, creates a unified and confidence-instilling experience for your customers.
Their advertising campaigns span a wide spectrum, including social advertising, display ads, billboards, print, mobile, and retargeting. With a track record of successful case studies and a dedicated team, they've proven their ability to engage and convert customers. But what sets them apart is their commitment to devising plans that resonate effectively across all advertising platforms.
Workhorse MKT's reputation as the best agency in Austin is backed by a portfolio of satisfied clients, emphasizing their quick turnaround, depth of knowledge, and exceptional customer service. If you seek world-class advertising professionals, Workhorse MKT is your destination for transformative, next-gen solutions.
---

Founded: 2016
Location: Austin, Texas
Employees: 10-49
Blackhawk excels in the realm of paid advertising, delivering remarkable results and driving revenue for businesses in Austin and outside. With an impressive annual spend management of $6.5M, they possess the expertise to generate leads and convert them into valuable customers. Blackhawk's paid advertising services encompass a wide array of platforms, including Google Ads, Apple Search Ads, geofencing, and programmatic ads.
But what sets Blackhawk apart is their meticulous approach. Their strategy involves precise user targeting, driving relevant traffic to your website. By focusing on demographic, location, interest, device, and behavioral targeting, they ensure your ads reach the right audience. Continuous account optimizations and strategic planning further enhance your business's growth potential.
As one of the leading Austin-based advertising agencies, they're truly adept at understanding the local market and navigating it with precision. When it comes to maximizing marketing ROI, Blackhawk is the agency to trust.
---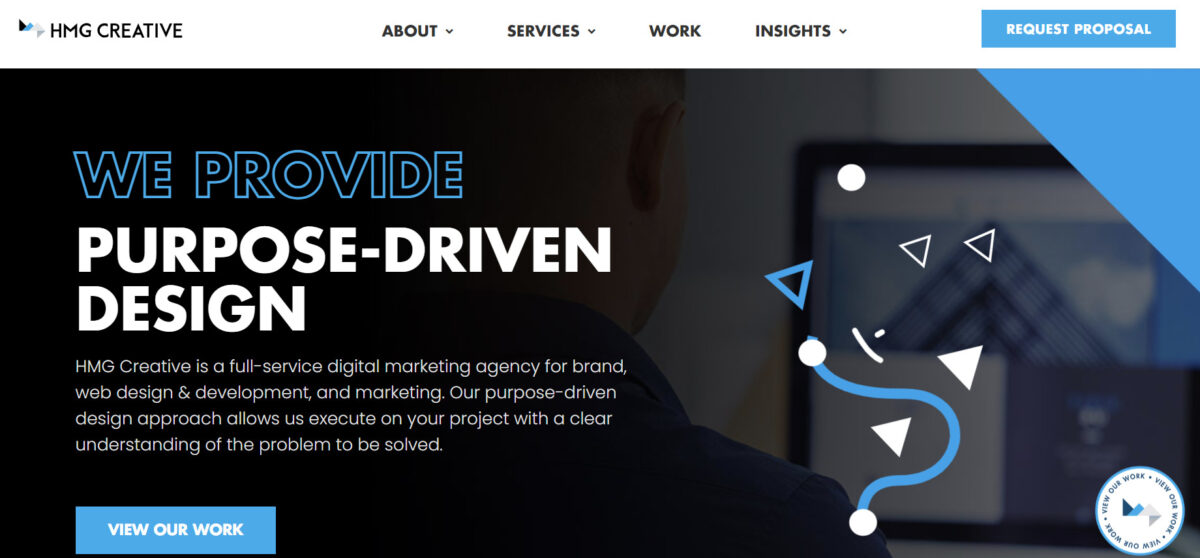 Founded: 2003
Location: Austin, Texas
Employees: 10-49
HMG Creative is a well-versed Austin full-service advertising and marketing agency. From strategy to execution, they offer a comprehensive range of services to breathe life into your brand's identity. What sets them apart is their ability to seamlessly integrate creative experts into your marketing team, enhancing your internal capabilities.
While their collaboration always commences with strategic planning for a robust foundation, the ultimate goal is to execute meticulously crafted ideas. As a result, HMG Creative excels in multiple facets, including strategic ad buying, social media advertising, email marketing, content creation, and ad copywriting. Their team of seasoned strategists ensures that your advertising efforts hit the mark, eliminating the guesswork.
Whether you need to boost your eCommerce stores' traffic, optimize product listings, engage with customers through strategic email campaigns, or create distinctive Facebook advertisements, HMG Creative delivers excellence. Trusted by over 200 clients, they build effective campaigns, ensure their advertisements reach the right audience, and provide measurable results.
---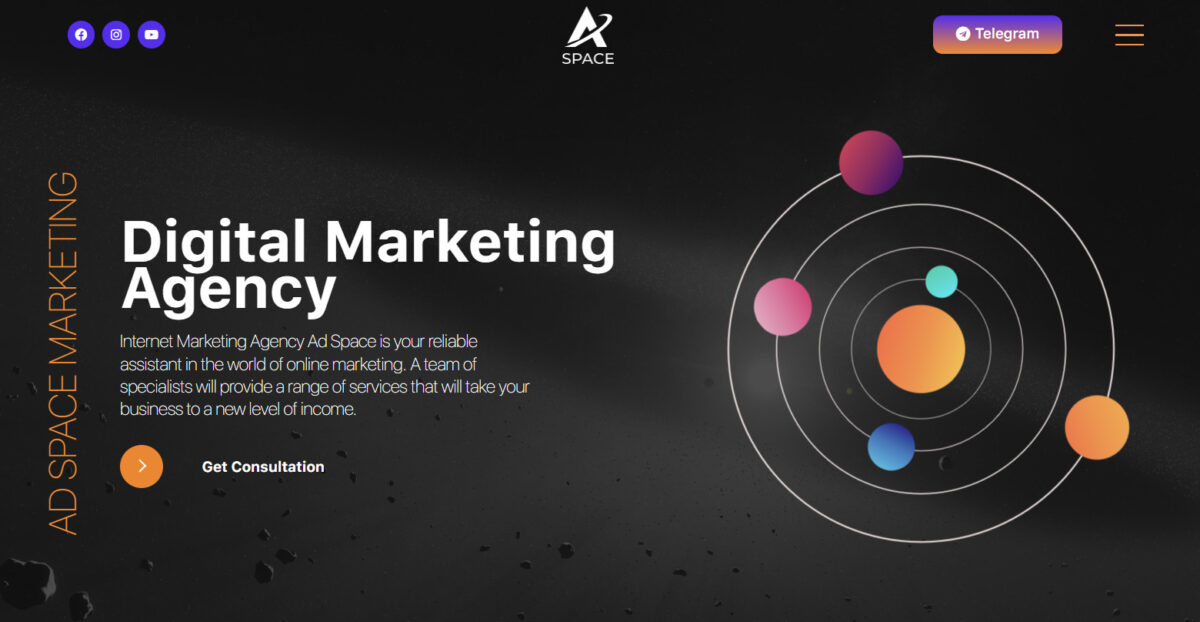 Founded: 2016
Location: Austin, Texas
Employees: 10-49
Austin-based Adspace specializes in catapulting eCommerce brands to success through a plethora of expert services. Their dedication to data-driven decision-making and innovative strategies ensures your brand stands out in the digital advertising landscape.
Adspace offers a comprehensive suite of services tailored for eCommerce brands, including TikTok, Facebook, Google, Instagram, YouTube, and Pinterest advertising. Their expertise extends to targeted advertising, contextual advertising, campaign setup and management, and remarketing. 
Whether you seek to maximize TikTok's advertising potential, harness Facebook's revenue-boosting capabilities, or dominate Google's search visibility, Adspace has the prowess to make your brand thrive. With a commitment to data-driven excellence, they craft effective and memorable campaigns that cut through the digital noise, ensuring your eCommerce brand is a household name.
---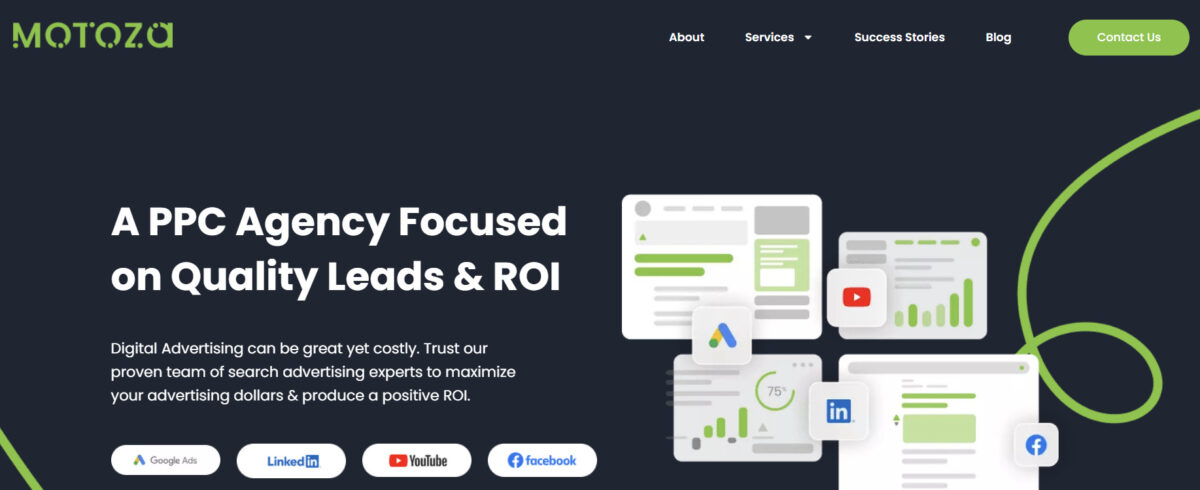 Founded: 2011
Location: Austin, Texas
Employees: 2-9
Motoza has been at the forefront of search advertising innovation since its inception in 2011. What sets Motoza apart is its unwavering commitment to transparency, remarkable results, and fostering strong client relationships. With a remarkable client retention rate averaging 32 months, well above industry standards, and over $2.5 million in annual ad spend managed, Motoza's track record speaks volumes.
Motoza specializes exclusively in search and digital ads, offering a comprehensive range of advertising services that cater to businesses of all sizes. From Enterprise SEO strategies that adapt to the evolving web search landscape to PPC management that helps your business attract quality leads and ROI, Motoza delivers tailored solutions.
But they truly excel in Search Engine Marketing (SEM) via Google Ads, harnessing the power of the largest advertising network for search, display, shopping, video, and mobile campaigns. Additionally, their prowess extends to Content Marketing, ensuring your brand's message resonates with your target audience. Motoza's transparency, combined with a proven track record of results, makes them the go-to choice for businesses seeking to transform their digital marketing.
---
Can an Austin Advertising Agency Help with Both Traditional and Digital Marketing Strategies?
Businesses face the challenge of choosing between traditional and digital advertising strategies. Fortunately, Austin advertising agencies have risen to meet this challenge by offering a comprehensive suite of services encompassing both.
Traditional marketing methods, such as print ads, billboards, and television commercials, continue to have a place in the advertising world. Austin advertising agencies understand that different businesses have different needs, and they tailor their services accordingly. They recognize that traditional marketing channels can still be effective for reaching specific demographics or creating brand awareness in the local market.
On the other hand, digital marketing has witnessed explosive growth, driven by the prevalence of online platforms and the rise of eCommerce. According to Digital Third Coast, digital marketing generates 50% more customer interactions than traditional marketing. The top Austin advertising agencies we included in this article, excel in this domain as well. They are equipped to handle everything from search engine optimization (SEO) and pay-per-click (PPC) advertising to social media marketing and content creation. Their expertise in digital marketing ensures that businesses can establish a strong online presence and connect with a global audience.
However, based on our research, many Austin-based agencies take an integrated approach, combining traditional and digital strategies for maximum impact. They understand that a multi-channel approach can provide businesses with a competitive edge. By leveraging both traditional and digital marketing, they create cohesive campaigns that resonate with diverse audiences and achieve comprehensive brand visibility.
---
Can Outside Businesses Benefit from Working with Austin Advertising Agencies?
While Austin's vibrant and rapidly growing market is undoubtedly appealing to businesses within the city, companies located outside of Austin can also reap significant benefits from partnering with advertising agencies in this unique Texas metropolis.
One of the standout advantages of collaborating with Austin-based agencies is their deep understanding of the city's eclectic and dynamic culture. Austin is renowned for its tech scene, live music, festivals, and thriving startup ecosystem. Agencies here are well-versed in leveraging these distinctive aspects to craft compelling marketing campaigns. For businesses from outside Austin looking to establish a presence in the city, this local expertise is invaluable.
Additionally, Austin's agencies often possess a global perspective, thanks to their work with diverse clients and industries. This broad outlook allows them to bring fresh ideas and innovative strategies to the table, which can be especially advantageous for businesses seeking to expand their reach beyond Austin's borders.
Lastly, the city's agencies have a reputation for being adaptable and agile, traits that are essential in today's fast-paced business environment. Whether navigating shifts in consumer behavior or adapting to emerging technologies, Austin's agencies are equipped to help businesses stay ahead of the curve.
Businesses outside of Austin can benefit immensely from partnering with the city's advertising agencies due to their deep local knowledge, global perspective, creative prowess, and adaptability. This collaboration opens doors to innovative marketing strategies and a seamless entry into Austin's vibrant market.
---
Conclusion
Austin-based businesses strive to captivate their audiences through effective advertising. Our list of the top 9 Advertising Agencies in Austin showcases these marketing powerhouses, consistently delivering outstanding results. Whether local or global, these agencies excel in elevating your marketing efforts.
Businesses, regardless of location, can tap into the unique strengths of Austin's agencies. These agencies understand Austin's culture and infuse it into innovative marketing strategies, making them ideal partners for success, whether you're aiming to establish a presence in Austin or revamp your marketing efforts from afar.
Frequently Asked Questions
What sets Austin advertising agencies apart from agencies in other cities?
Austin's agencies thrive in a unique blend of creativity, tech innovation, and a vibrant local culture. They infuse this spirit into their marketing strategies, creating distinctive campaigns that resonate with diverse audiences.
How can a small business in Austin benefit from hiring an advertising agency?
Advertising agencies in Austin understand the challenges faced by local businesses. They offer tailored solutions to enhance visibility, reach target audiences, and compete effectively in the bustling Austin market.
Are Austin advertising agencies environmentally conscious in their practices?
Yes, many Austin agencies prioritize sustainability and eco-friendly marketing practices. They often collaborate with local businesses and organizations dedicated to environmental preservation, aligning campaigns with sustainable values.
Can Austin advertising agencies help startups gain traction in the tech industry?
Absolutely. Austin is a tech hub, and agencies here have a track record of assisting startups with innovative strategies to gain recognition, secure funding, and build a strong online presence.
What role does diversity play in Austin advertising agencies, and how does it impact their work?
Austin's agencies champion diversity and inclusion, which fosters creativity and ensures a broader perspective in crafting campaigns. This commitment to diversity helps them connect with a wide range of audiences and adapt to evolving market dynamics.