Advertising Disclosure
Advertising disclosure:
Our partners compensate us. This may influence which products or services we review (also where and how those products appear on the site), this in no way affects our recommendations or the advice we offer. Our reviews are based on years of experience and countless hours of research. Our partners cannot pay us to guarantee favorable reviews of their products or services.
Dallas emerges as a hub of innovation, creativity, and strategic prowess. The city, known for its diverse business ecosystem, is also home to some of the finest advertising agencies in the USA. These agencies have successfully bridged traditional advertising paradigms with modern digital outreach, ensuring brands don't just communicate but also resonate with their target audience.
The sheer number of advertising agencies in Dallas might seem overwhelming to business owners. With an array of services spanning across advertising, media, marketing communications, public relations (PR), and event organization, finding the perfect fit requires a discerning eye. Each agency brings its unique flair, expertise, and approach to the table. Some may specialize in creating viral digital campaigns, while others might excel in organizing memorable events that capture media attention.
We have created a comprehensive list of advertising agencies that will transform your vision into reality, whether you're a local business aiming to make a mark in the Texan market or a national brand looking for innovative advertising strategies. Dive into our curated listicle to discover partners who can propel your brand to unparalleled heights.
---
Top Leading Advertising Agencies in Dallas:
Top
advertising agencies dallas
2024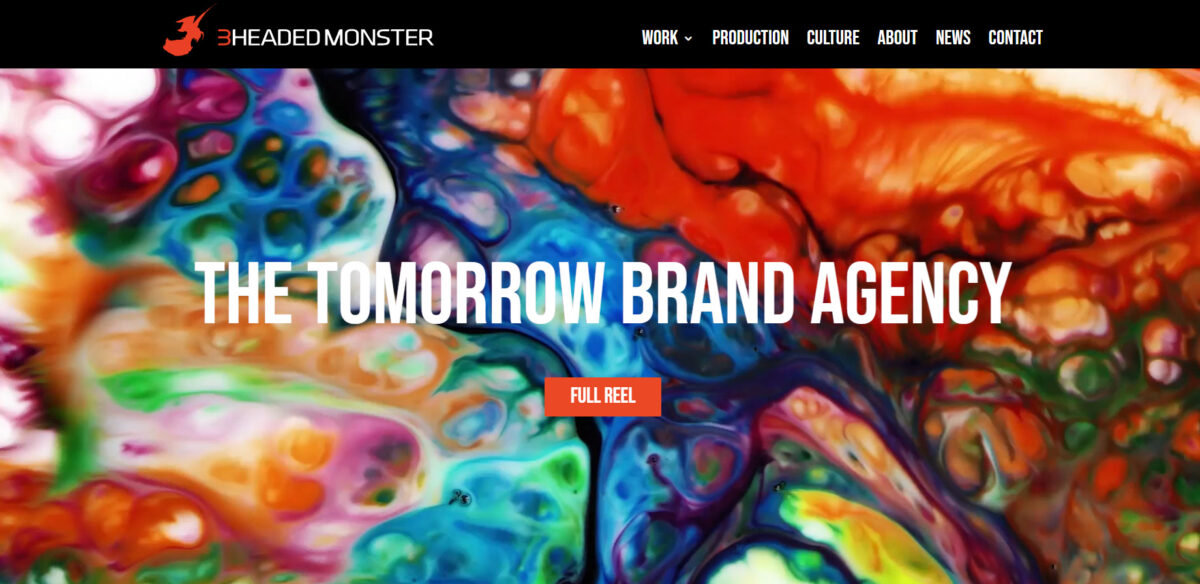 Year Founded:  2014
Hourly Rate: $100 – $149
3Headed Monster has solidified its position as an innovative and unique full-service agency tailored for dynamic brands. Understanding that legacy advertising approaches might not suit Tomorrow Brands™, they've devised a modern strategy that fuses story, design, and technology.
3Headed Monster offers a broad spectrum of services, with advertising, branding, and social media marketing as their primary focus. They further enhance their offerings with digital strategy, video production, and web design, ensuring a comprehensive service palette for brands to choose from. Their portfolio boasts successful campaigns with notable clients from various niches, demonstrating their prowess in handling diverse market sectors.
A testament to their disruptive strategies is the campaign for OnePlus. Despite OnePlus being a major player in markets like China and India, it remained niche in the US. 3Headed Monster embarked on a transformative journey for the brand, pitching it against mobile titans like Samsung and Apple. With the compelling tagline "OnePlus for All," they exceeded target sales for every product launch and significantly expanded the brand's social following.
---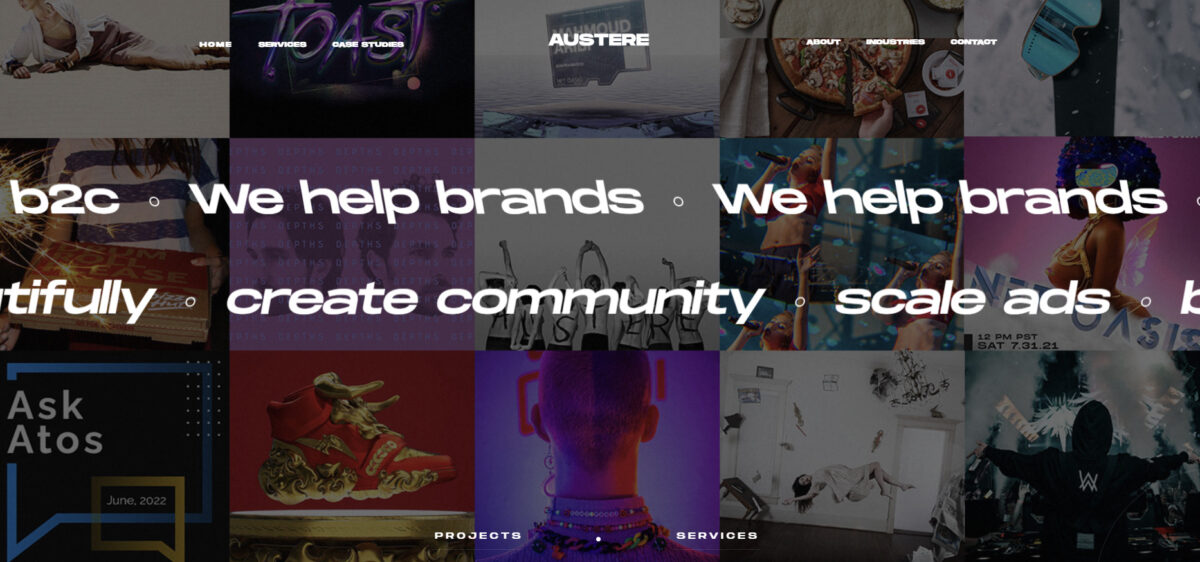 Year Founded: 2012
Hourly Rate:  $100 – $149
AUSTERE is a premier social creative agency, weaving avant-garde visuals with strategy. With an unwavering commitment to constructing iconic digital brands, they specialize in serving the tech, music, lifestyle, and fashion sectors. Their comprehensive approach ensures that brands, regardless of their domain, radiate with a compelling identity, high-caliber content, and consistent marketing campaigns to escalate their online footprint.
AUSTERE's multifaceted expertise spans digital advertising, content creation, web design, and branding. With an emphasis on SMM and an agile team that manages diverse marketing facets, including growth hacking, video editing, and pioneering metaverse marketing strategies, AUSTERE is truly holistic in its offerings. Having garnered over 36 million new followers/subscribers, over 1 billion video views, and significant sales, their proficiency in catalyzing brands to go viral is undeniable.
AUSTERE boasts a track record of collaborations, notably with giants like Pizza Hut, Sony Music, and Columbia Records. Their engagement with Pizza Hut witnessed extraordinary growth from 75k to 36 million followers, achieving 7 figures in digital sales in the process. This tangible outcome underscores AUSTERE's methodical strategy and proficient execution.
---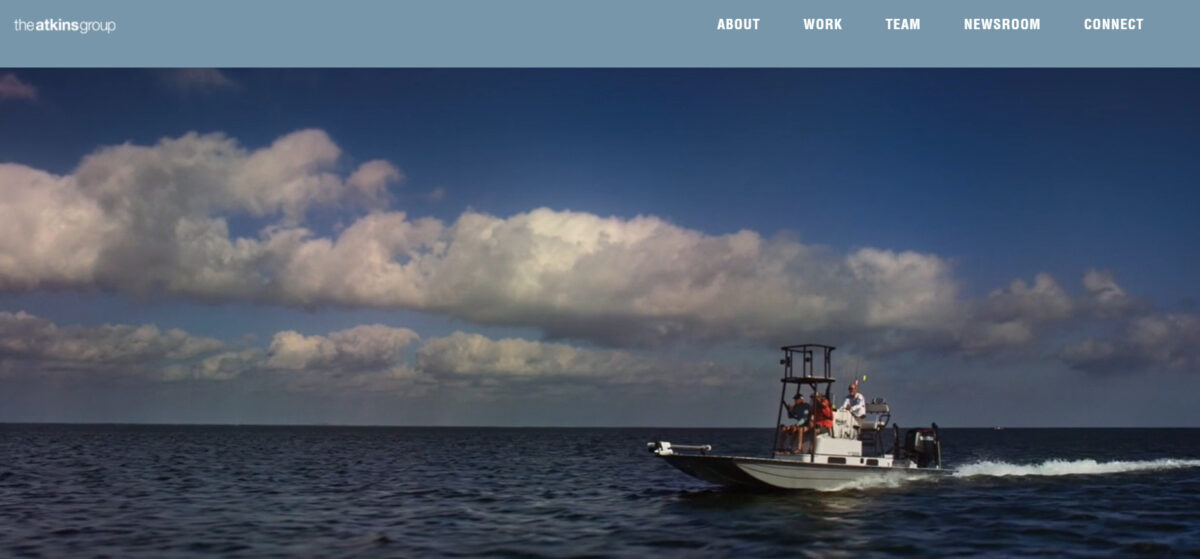 Year Founded: 1974
Hourly Rate: $100 – $149
With a rich history dating back to the 70s, The Atkins Group's independence has empowered them to prioritize client needs and innovate without constraints. Their operational circle involves creating meaningful and impactful brand interactions. Recognizing the significance of every consumer-brand interaction, they methodically craft strategies ensuring each engagement is purposeful and memorable, reflecting their daily commitment to excellence.
Diversified yet balanced, The Atkins Group's service offerings cater to a broad array of brand needs. They proficiently allocate equal emphasis on advertising, branding, media planning & buying, and social media marketing. Such a balanced approach ensures that clients experience a holistic marketing strategy encapsulating the entirety of brand communication channels, enhancing brand visibility, and ensuring consistency and cohesiveness in brand messaging across platforms.
Above all, The Atkins Group positions itself as more than just an advertising agency; they are seasoned consultants, creatives, and strategists from the Dallas advertising hub. With the sole mission of enhancing brand clarity and fostering authentic connections, they create and elevate brands that inspire action.
---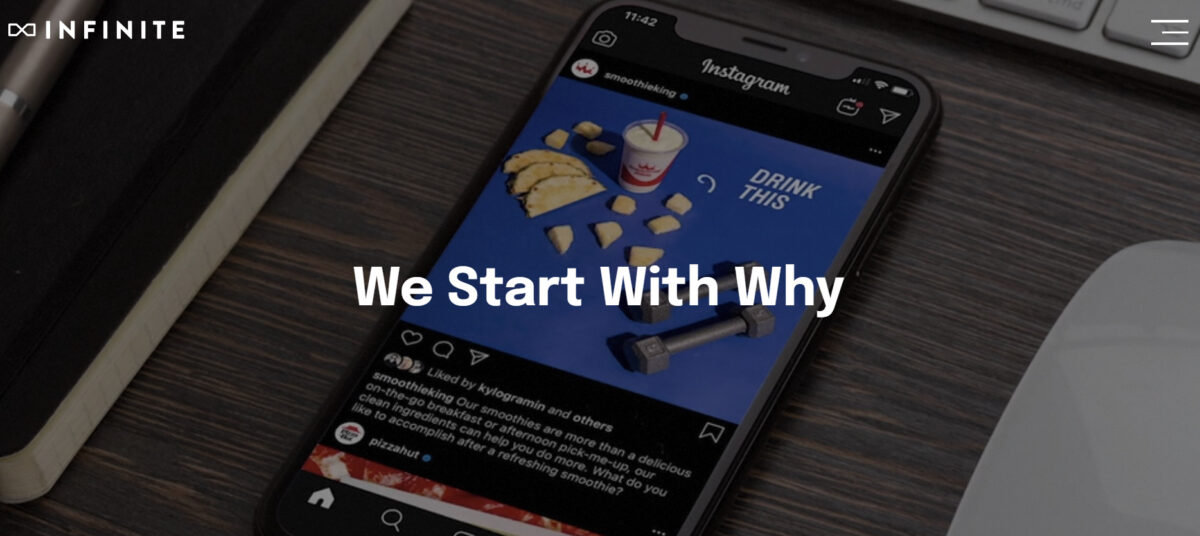 Year Founded: 2010
Hourly Rate: $150 – $199
The Infinite Agency, with offices in Dallas and New York City, offers brands enduring visibility in an age of fleeting consumer attention. Driven by their guiding principle to "Create Lasting Impressions In A Disposable Culture," the agency leverages data-centric insights, innovative strategies, and comprehensive cross-platform solutions to bolster brand prominence.
The service line offered by The Infinite Agency is both diverse and harmonious, ensuring all touchpoints of brand communication are addressed. Advertising and branding take the forefront, closely followed by their prowess in digital strategy, media planning & buying, search engine optimization, social media marketing, and web design.
A case in point is their captivating campaign for Budweiser, an emblematic American brand. Tasked with reinvigorating Budweiser's image in Texas, The Infinite Agency masterminded the "Bud & Burgers" initiative. By integrating American elements like baseball, burgers, and the state's scenic beauty, they crafted a unique experience for MLB fans. This strategy yielded impressive results, with the campaign dispersing 5,000 Budweiser samples and amassing over 9.5 million impressions, emphasizing the agency's capability to weave strategies that resonate profoundly with the target audience.
---
Year Founded: 1992
Hourly Rates: $150 – $199
MasonBaronet is an authoritative marketing agency within Dallas's advertising sphere, emphasizing a combination of strategic prowess and innovative design. Rooted in their commitment to assist pioneering businesses in consolidating their message, MasonBaronet's branding expertise aids companies to rise above the competition, thereby boosting both revenue and visibility. Since its foundation, their specialized services stretch across a wide horizon, including market research, strategic planning, both digital and traditional advertising, and a pronounced emphasis on public relations.
While many agencies may offer similar services, MasonBaronet is unique with its comprehensive approach to branding. With their "OnPurpose™" diagnostic tool, the agency delves deep into a brand's core identity, ensuring that every strategy or solution proposed aligns perfectly with the brand's inherent values and objectives. Whether print, digital, or spatial branding, each deliverable seeks to echo the brand's authentic narrative, inviting audiences to become part of its vision.
MasonBaronet's extensive portfolio of collaborations reflects their wide-ranging expertise, with ties to sectors as varied as professional services, healthcare, and luxury brands.
---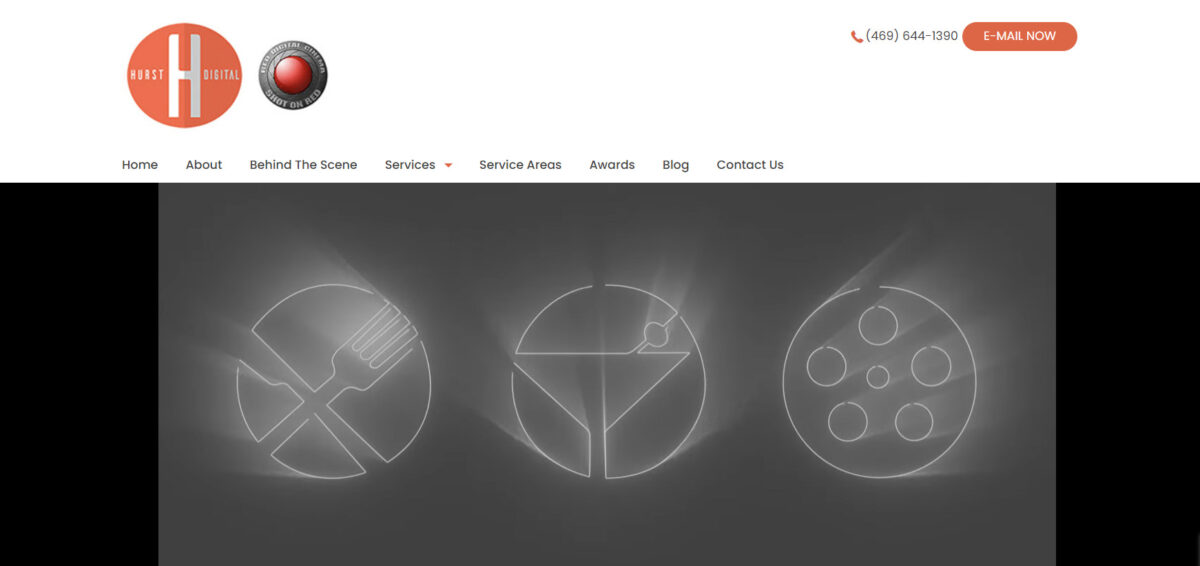 Year Founded: 2002
Hourly Rate: $50 – $99
Hurst Digital is known as a preeminent digital production agency in Dallas. The firm's distinction is rooted in its ability to breathe life into creative visions, ensuring organizations narrate their stories with precision and flair. Through a blend of strategy and masterfully crafted visual content, Hurst Digital has garnered recognition from both clients and industry experts, as evident from their impressive tally of awards, including a noteworthy Emmy, 17 Telly Awards, and commendations from renowned entities such as the New York Film Festival and the Texas Music Association.
The agency's comprehensive service suite is well-calibrated to meet varied brand needs. While advertising and branding collectively form the core of their offerings, they also display expertise in areas like content marketing, social media outreach, broadcast video, medical animation, interactive game design, 3D animation + AR/VR, and specialized video production. Their collaborations with industry giants like NASA, HBO, and Texas Instruments underscore their proficiency in handling diverse project requirements.
A hallmark of Hurst Digital's approach is its custom-tailored solutions, acknowledging the distinctiveness of each brand. Catering to clients from Dallas to Los Angeles, Hurst Digital's expertise is evident across various industries and regions, reflecting their comprehensive understanding of diverse digital advertising requirements.
---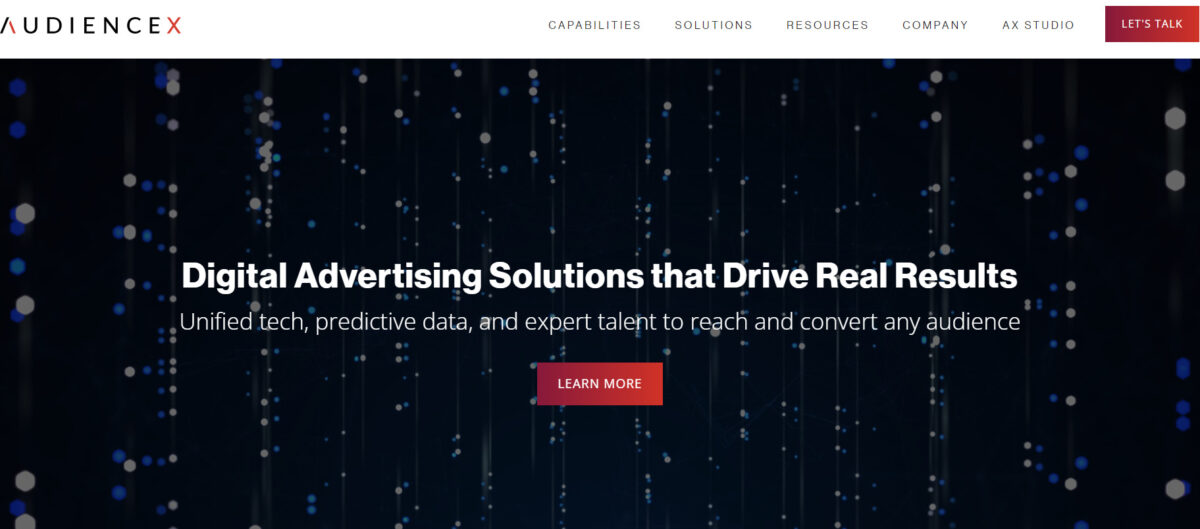 Year Founded: 2014
Hourly Rate: $50 – $99
AUDIENCEX is a well-versed digital advertising agency launched in 2014. It operates as an all-encompassing digital media buying platform dedicated to ensuring brands navigate the world of digital marketing with strategy, innovation, and intelligence at the forefront. By providing unified access to over 18 cutting-edge programmatic, search, and social platforms, including industry giants like Facebook, TikTok, and Google Ads, AUDIENCEX ensures that brands capitalize on every digital touchpoint. Their extensive award-winning solutions range from branding and content marketing to analytics and insights, setting them apart in the industry.
AUDIENCEX's approach to advertising is underscored by their commitment to providing custom-tailored solutions. With an innate understanding that each brand is unique, the firm employs predictive audience modeling and bespoke algorithms to develop resonant acquisition strategies. This commitment to precision ensures every ad spend translates into tangible results, maximizing ROI.
With a presence not just in Dallas but cities like Los Angeles, New York, and Miami, AUDIENCEX has established itself as a trusted partner for brands looking to thrive in today's fast-paced digital domain.
---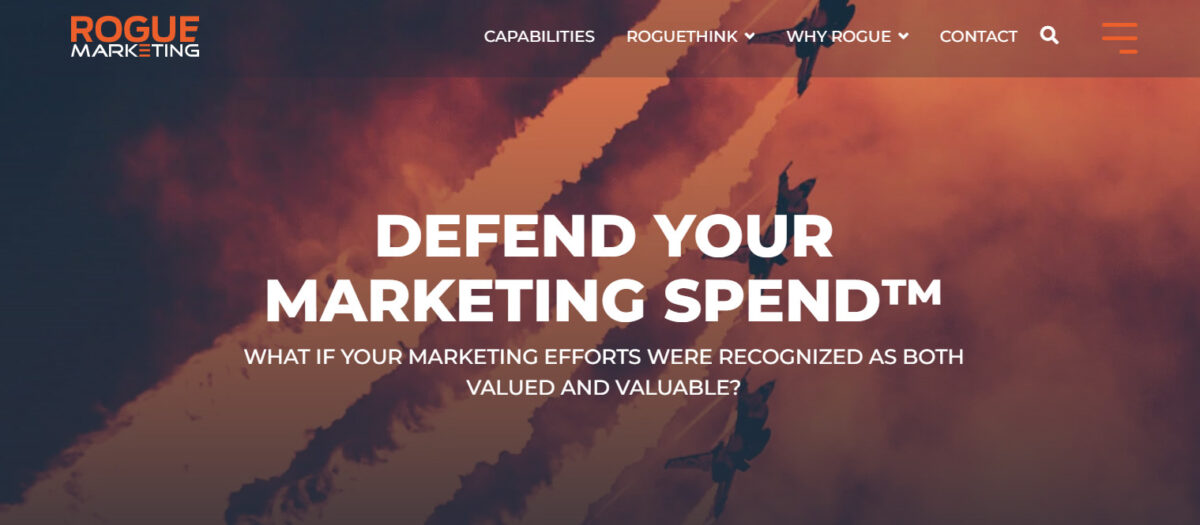 Year Founded: 2010
Hourly Rates: $100 -$149
Rogue Marketing is an adept digital marketing agency in Dallas. Rogue is reputed for its seasoned team operating in core digital domains, including analytics, design, development, paid media, and content creation. Rogue Marketing, with its multifaceted expertise, helps brands achieve impactful results.
Rogue excels in rendering custom, outcome-driven solutions, emphasizing technical marketing, business alignment, integration, community engagement, and ecosystem strategies. Their supplementary services range from sales enablement tools to executing meticulous conversion optimization, allowing brands to leverage operational flywheels and technical product support.
One example of many successful collaborations is with Apollo Crypto. Tasked with introducing Apollo's new cryptocurrency into mainstream market conversations, Rogue leveraged a creative contest for artists and strategically expanded its reach through influencers and social media. This tactical approach amplified Apollo's market presence and underscored Rogue Marketing's ability to effectively navigate market challenges, solidifying their eminent stature among Dallas's advertising agencies.
---
Year Founded: 2017
Hourly Rate: $100 -$149
Pink Jacket Studio has carved a niche for itself among Dallas's digital and social media marketing agencies. It transcends traditional boundaries, blending graphic and web design with an extensive array of services, including advertising, media planning, branding, and a plethora of other "top-secret" endeavors.
Delving deeper into their repertoire reveals a meticulous approach coined 'Brandscaping™.' This methodology emphasizes the importance of crafting a coherent brand message, ensuring everything from digital presence and physical surroundings to omnichannel messaging operates in perfect harmony. For them, strong branding isn't just about aesthetics; it's about ensuring businesses present a cohesive, unmistakable identity in the marketplace.
Their collaboration with Southwest Airlines stands as a testament to their innovative approach. Tasked with renovating the airline's headquarters, Pink Jacket Studio ingeniously integrated Southwest Airlines' company pillars and core beliefs into the design, emphasizing themes like diversity, green initiatives, and innovation. This project underscores Pink Jacket Studio's prowess in crafting spaces that resonate with brand identity and corporate culture.
---
Why Choose Advertising Agencies in Dallas?
When the discussion turns to hubs of creativity, innovation, and strategic marketing, cities like New York or Los Angeles might dominate the conversation. However, over the years, Dallas has stealthily risen to the pinnacle of the advertising and marketing scene, boasting a robust ecosystem that's teeming with talent, innovation, and groundbreaking results. There are ample reasons for businesses, whether local or international, to trust and invest in the advertising agencies of Dallas.
One of Dallas's standout features is its role as a melting pot of creativity. Not only is it the financial epicenter of the South, but it's also a thriving cultural hub. The city's diverse demographics, coupled with its rich history, have given rise to a unique blend of forward-thinkingness. This eclectic mix translates into out-of-the-box, culturally nuanced advertising campaigns that Dallas-based agencies masterfully craft.
Dallas also shines in its ability to tailor its marketing efforts to the tech industry. The city is home to a burgeoning tech scene, with numerous startups and industry giants calling it home. As a result, local advertising agencies have become adept at speaking the tech language. They understand the nuances, the market demands, and the evolving landscape of this sector, making them perfectly positioned to create compelling campaigns for tech firms.
For businesses operating in or targeting the Texan market, there's an unparalleled advantage in partnering with agencies that truly understand the local zeitgeist. Dallas agencies are adept at tapping into local trends, behaviors, and sentiments, crafting campaigns that resonate deeply with the target demographic.
Moreover, many advertising agencies in Dallas have evolved into full-service entities. Beyond traditional advertising, these agencies often offer digital marketing, content creation, branding services, SEO, and more. This integrated approach ensures consistency across all platforms, amplifying the effectiveness of marketing strategies.
Dallas advertising agencies have consistently demonstrated their prowess through award-winning campaigns, innovative strategies, and measurable results for their clients. With portfolios spanning various industries, these agencies bring a wealth of experience and a proven record of success to the table.
Perhaps it's the famed Southern hospitality, but many businesses notice a marked difference in the relationship-building approach of Dallas agencies. There's a genuine interest in understanding the brand, its values, and its goals. This deep-seated relationship focus translates into campaigns that feel authentic and aligned with a brand's essence.
In the ever-evolving landscape of the advertising world, where new platforms and technologies emerge consistently, Dallas agencies have their fingers on the pulse of the latest trends and innovations. Their approach ensures that businesses are always a step ahead of their competition.
---
Criteria for Picking Your Ideal Advertising Partner in Dallas
So, what should businesses consider when selecting an advertising agency in Dallas? Firstly, it's essential to understand one's business goals and marketing objectives. Are you aiming for local brand recognition or a national advertising splash?
Next, consider the agency's past work, client testimonials, and their expertise in your industry. While a stellar portfolio is crucial, an agency's ability to understand and adapt to industry-specific nuances can be a game-changer.
Moreover, with the ever-evolving digital landscape, it's imperative to gauge an agency's digital marketing and analytics prowess. The modern consumer's journey is multifaceted, often starting from a social media ad and culminating in an in-store purchase. Dallas agencies adept at this omnichannel approach can seamlessly blend online and offline strategies, ensuring consistent brand messaging and optimized return on investment.
Lastly, budget considerations can't be overlooked. While it's tempting to opt for agencies with the most extravagant campaigns, finding partners who offer the best value for your investment is essential. After all, a successful advertisement isn't just about reach but also about engagement, conversion, and customer loyalty.
---
Conclusion
The advertising landscape in Dallas showcases a harmonious blend of tradition and innovation. This city, often overshadowed by its coastal counterparts, has stealthily yet surely emerged as a powerhouse in the advertising sector. Its agencies, with their diverse expertise and forward-thinking approaches, are well-positioned to cater to brands aiming to profoundly impact their respective markets. Dallas's emphasis on relationship-building, combined with its modern digital acumen, ensures that businesses find an agency and a long-term partner in success.
Frequently Asked Questions
Why should I consider Dallas-based advertising agencies over others?
Dallas is a hub for innovation and creativity in the advertising sector. Agencies here are familiar with both local and national markets, offering a blend of traditional values and modern marketing techniques, ensuring your brand gets the best exposure.
Do Dallas advertising agencies specialize in specific industries?
While many agencies in Dallas cater to diverse industries, some specialize in particular sectors. It's essential to research or ask an agency about their niche or expertise to ensure they align with your business needs.
What size businesses do these agencies typically cater to?
Dallas advertising agencies work with a broad spectrum of clients, from startups and local businesses to multinational corporations. It's always good to inquire about an agency's past and current clients to gauge their fit for your business size and needs.
How do Dallas agencies stay updated with the evolving digital landscape?
Most agencies prioritize continuous learning and professional development. They attend workshops, seminars, and industry conferences and often collaborate with tech firms to stay ahead of digital trends.
Are there budget-friendly advertising agencies in Dallas?
Absolutely! Dallas boasts a variety of agencies with a wide range of pricing models. Discussing your budget upfront is crucial to finding an agency offering the best investment value.