Advertising Disclosure
Advertising disclosure:
Our partners compensate us. This may influence which products or services we review (also where and how those products appear on the site), this in no way affects our recommendations or the advice we offer. Our reviews are based on years of experience and countless hours of research. Our partners cannot pay us to guarantee favorable reviews of their products or services.
The role of advertising agencies has evolved over the years. Nowadays, business owners and marketers often collaborate with advertising agencies to further their brand objectives. They specialize in creating narratives by blending art and science to connect brands with consumers emotionally and intellectually. However, these agencies offer a suite of services that extend beyond advertising, encompassing media planning and buying, marketing communications, public relations (PR), event organization, and more.
With a wide range of digital advertising agencies across the USA, choosing a suitable partner can be a decision that requires careful consideration. The success of advertising campaigns, and by extension, businesses, highly depends on this crucial decision.
We've carefully curated a selection of the most esteemed advertising agencies across the United States. Our in-depth evaluations will provide valuable insights into their strengths and specialties.
---
Top
advertising agencies usa
2024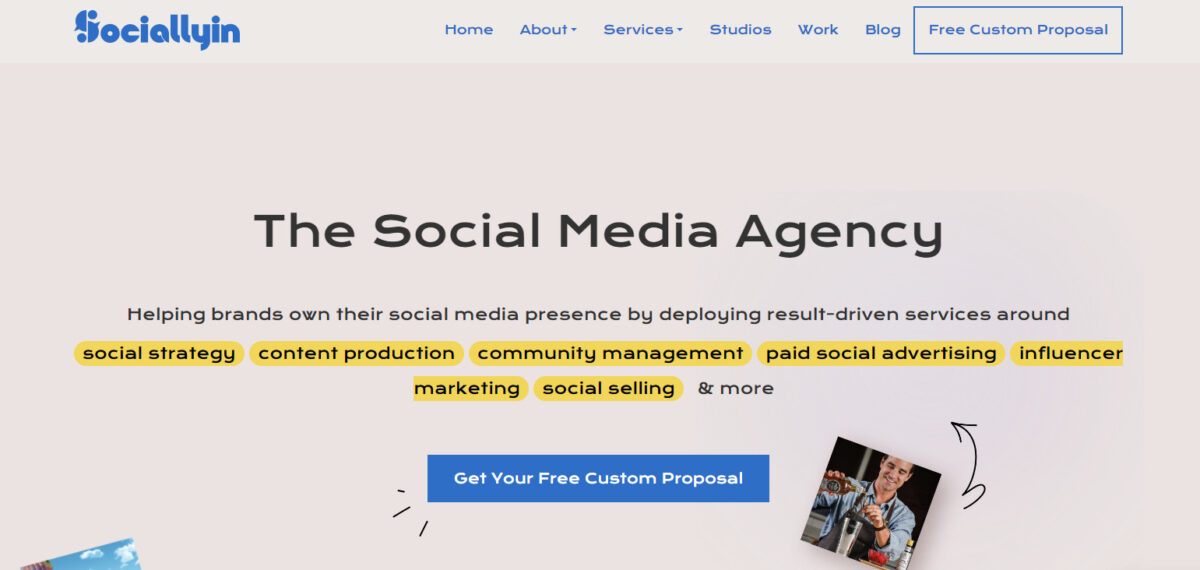 Year Founded: 2011
Headquarters: Atlanta, Georgia

Sociallyin has positioned itself as the definitive digital and social media marketing agency in the States, taking pride in crafting lasting online relationships and harnessing the power of a personal touch in the virtual space. Their wide-reaching clientele spans various industries, from medical to IT and sports, ensuring a rich tapestry of experience. At the heart of their approach lies a commitment to innovation and a penchant for employing top-tier creative talent.
Sociallyin's services encompass a holistic range of offerings from influencer marketing and ROI modeling to data analysis. But they don't just employ a one-size-fits-all methodology. Instead, their strategies are custom-tailored, with dedicated teams assigned to ensure brands thrive and achieve their set KPIs.
Collaboration is yet another cornerstone, with weekly meetings fostering an environment of transparency and growth. A shining example of their proficiency is evident in their vibrant advertising campaign for the Mellow mindfulness app, which exceeded expectations by doubling the download goal with nearly 50k installs and maintained its momentum two months into a new campaign.
---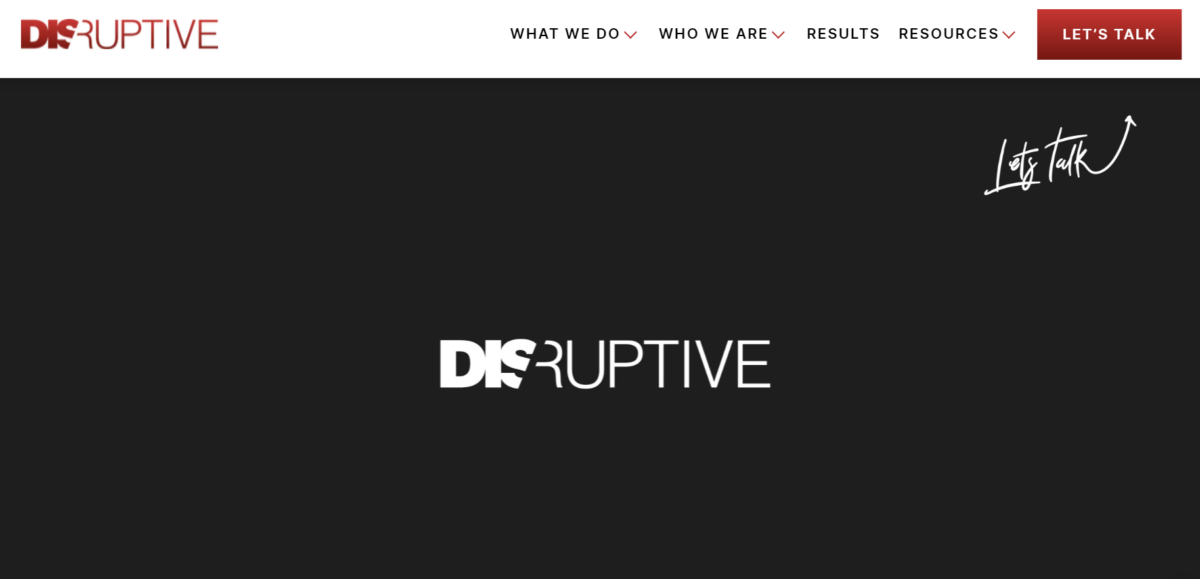 Year Founded: 2012
Location: Lindon, Utah
Emerging as a force to reckon with in 2011, Disruptive has firmly established its standing as a top-rated PPC and Digital Marketing agency in the USA. Disruptive caters to businesses in various industries like construction, finance, healthcare, and more, looking for substantial and impactful digital solutions.
Deviating from the conventional norms of digital marketing, Disruptive prides itself on its unique approach to crafting bespoke digital strategies. Their proficiency isn't just limited to PPC but extends to lead generation, SEO, lifecycle marketing, eCommerce, paid social, and creative.
One of Disruptive's core values is their dedication to the professional growth of their clients, ensuring that they aren't merely numbers in their portfolio; they are long-term partners for whom they craft multi-platform cohesive strategies. Phone Ninjas' 40% uptick in leads, while maintaining robust conversion rates, underscores the mass of successful cooperations Disruptive Advertising has cultivated. Their holistic approach to digital marketing, marked by effective communication, consistently achieves notable results.
---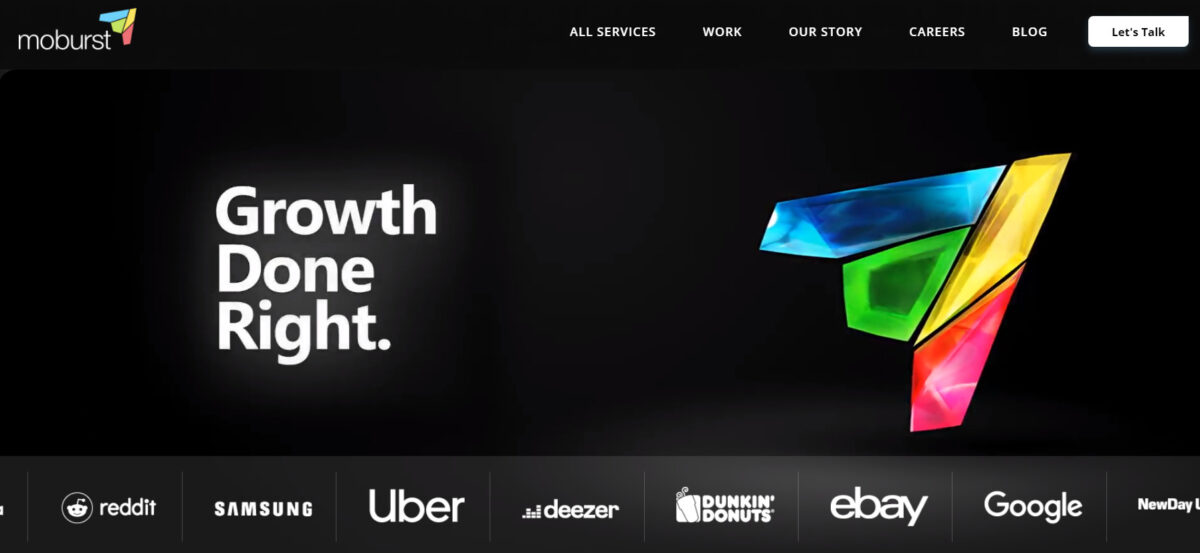 Year Founded: 2013
Location: New York City, New York
Moburst quickly became a notable name among advertising agencies in the USA. Embracing a digital full-service model with a mobile-first perspective, Moburst assists companies in scaling and securing a strong presence in their respective industries. Their team harnesses an innovative spirit, crafting solutions that forge connections between brands and their target demographics.
Their offerings span mobile strategy, product design, and digital and social strategies, anchored in a solid analytics foundation. They specialize in organic growth techniques, including ASO, SEO, CRO, and link-building, and their creative suite includes design, video production, and UI-UX. Their media expertise covers social networks, influencer marketing, and email campaigns, and they're adept in web and app development, creating powerful tools for their clientele.
Moburst's achievements are highlighted by campaigns for industry leaders like Samsung and Reddit, including a notable success for Uber, where they achieved a 27% increase in organic downloads globally within just 90 days through strategic localization and ASO efforts.
---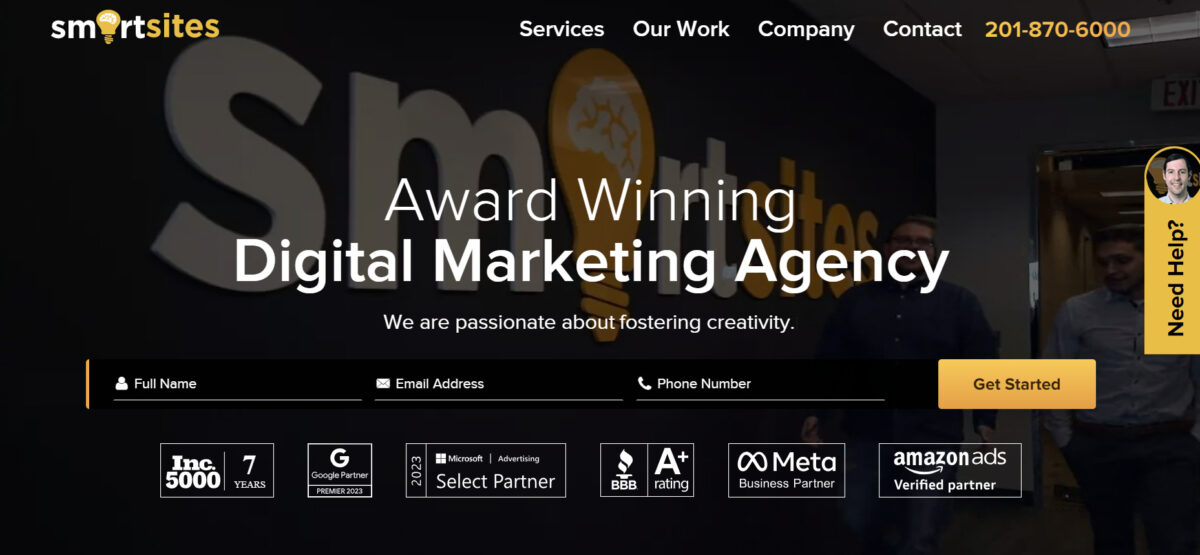 Year Founded: 2011
Location: Paramus, New Jersey
SmartSites is recognized as a luminary in the American advertising sector. Their guiding principle, "Think Web. Think Smart," perfectly encapsulates their dedication to harnessing the digital landscape to outpace competitors. SmartSites remains unwavering in its devotion to driving traffic, capturing customers, and bolstering sales for enterprises of all sizes.
Their strategic alliances with industry giants like Google and Facebook enhance their service delivery, enabling them to offer premier solutions. Their services encompass pay-per-click, search engine optimization, advertising, social media marketing, and web design. They excel at crafting engaging brand stories, ensuring businesses resonate with their intended audiences through tailored advertising initiatives. Their focus on organic growth provides a lasting foundation for businesses, and their strategies prioritize meaningful audience engagement on social media platforms.
SmartSites pledges enduring and scalable growth for its partners. The agency's cooperation with eRealty Advisors, a New York-based virtual real estate brokerage firm, stands as a testament to this commitment. By integrating strategic innovations, including an interactive custom calculator and MailChimp campaigns, they secured a 480% increase in eRealty's conversion rate and a 360% boost in leads, highlighting their expertise in digital marketing solutions.
---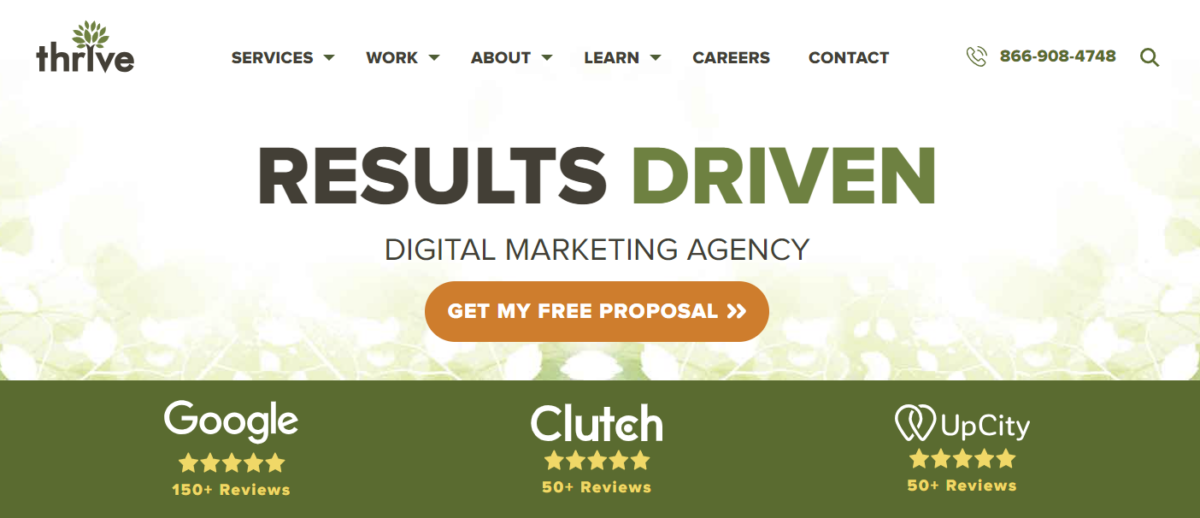 Year Founded: 2005
Location: Dallas, Texas
Nestled in the vibrant city of Dallas, TX, Thrive has emerged as a distinguished leader in the field of digital marketing. Since its establishment, the agency has consistently demonstrated its expertise in creating impactful online narratives for brands across the spectrum. Catering to a diverse clientele from e-commerce platforms to brick-and-mortar businesses, their track record speaks volumes about their adaptability and prowess.
Thrive boasts a comprehensive suite of services encompassing search engine optimization (SEO), precision-targeted PPC, masterful web design, and nuanced social media marketing strategies, among many others. Thrive crafts each solution precisely to resonate uniquely with its target audience, emphasizing bespoke excellence. Partnerships are foundational, with unwavering engagement and transparent communication.
Their expertise is manifest in a recent success story of a collaboration with Grow Strong Industries. In this venture, Grow Strong Industries enlisted Thrive Internet Marketing Agency to enhance their Amazon presence, resulting in a 291% surge in ad sales, a decrease of 27% in Advertising Cost of Sale (ACoS), and a 42% drop in Cost-Per-Click (CPC) within just six months.
---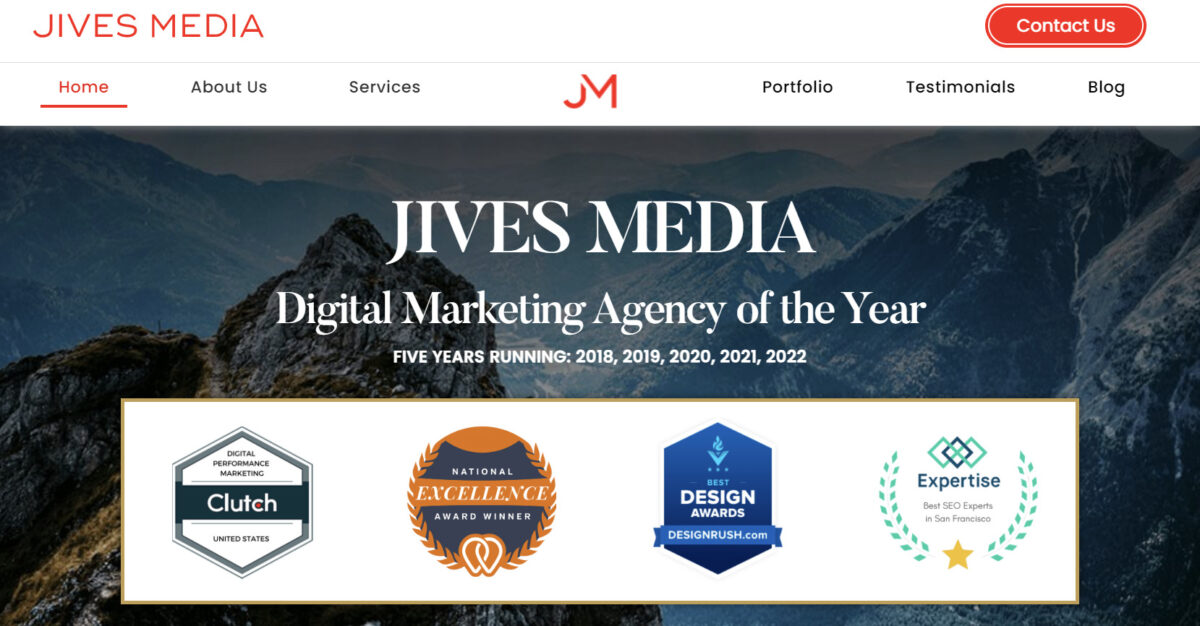 Year Founded: 2012
Location: San Francisco, California
Jives Media is one of the leading digital marketing and advertising agencies in California and the US as a whole. Founded in 2012, the agency has consistently scaled new heights, curating digital strategies that truly captivate. With a clientele that spans various domains, from haute couture to cutting-edge fintech, their breadth of experience is undeniable. Central to Jives Media's strategy is a passionate commitment to innovation driven by a team of sharp-minded thinkers and experienced marketers.
Jives Media prides itself on a rich array of services, from laser-focused PPC campaigns, SEO, social media marketing, google ads, and web design to brand storytelling that strikes a chord. Rejecting off-the-shelf solutions, every plan is conceived with nuance, ensuring brands reach and often surpass their milestones.
Jives Medias's cooperation with Poshmark, a fashion-focused social commerce marketplace, delivered impressive results, including a $34 million increase in GMV and a remarkable 95% boost in engagement. Their comprehensive approach spanned customer sales, retention, marketing channel management, A/B testing, and customer behavior analysis, effectively preparing Poshmark for its IPO in 2021.
---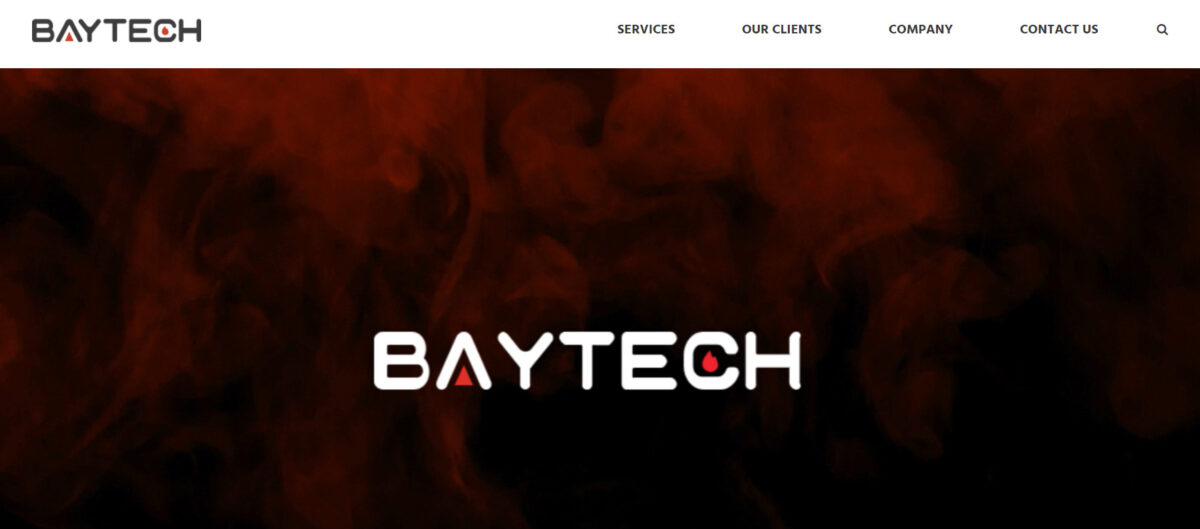 Year Founded: 2000
Location: San Jose, California
Baytech Digital is a digital marketing industry leader with a rich legacy spanning over two decades. This esteemed agency serves as a one-stop hub for businesses aiming to conquer digital reality. Their impressive arsenal of services includes email marketing, search engine optimization (SEO), social media marketing, pay-per-click (PPC) campaigns, and web design.
Whether the goal is to increase search engine rankings, amplify website traffic, or enhance social media footprint, their seasoned team of professionals has the expertise to steer brands toward triumph. Baytech Digital has an impressive track record of success, working with renowned clients such as Visa Corporation and Epson, among many others.
Their commitment to delivering top-notch digital marketing solutions is exemplified by their collaboration with Vivax Metrotech, where they devised a comprehensive strategy to enhance online visibility and lead generation in the utility location sector. This case study highlights their expertise in several prominent digital areas, showcasing their ability to drive tangible results and establish industry recognition.
---
Year Founded: 1984
Location: San Francisco, California
From their vibrant hub in San Francisco, Gumas emerges as a trailblazer, shaping the narrative of businesses with its distinctive and creative touch. Gumas has been delivering digital successes for almost four decades, highlighting its resilience and adaptability in the face of industry shifts and changes.
They've managed to remain at the forefront of digital innovation because of their specialization in Challenger Brand strategies designed to empower clients to compete against industry giants and emerge victorious. Gumas boasts a versatile service portfolio encompassing graphic design, branding, advertising, marketing strategy, social media marketing, and web design. Gumas has collaborated with well-known names, including JEI Learning Centers, SanDisk, the 49ers Foundation, and others.
For JEI, Gumas honed their brand message and repositioned them with the powerful declaration: 'JEI stands for kids.' They guided JEI through a transformative branding journey, refining their core values, introducing a vibrant brand look, and designing marketing materials resonating with franchisees and parents.

---

Year Founded: 2006
Location: Mountain View, California
This small yet dynamic marketing firm stands as a testament to American digital creativity and innovation. With a belief in the power of helping others, Zooka Creative is a top Silicon Valley marketing agency of designers, writers, and strategists who bring brands to life. Their main service span is branding and identity, video and animation, campaigns, website design, e-commerce marketing, packaging and print, and POP displays.
Zooka Creative explores the boundless possibilities where narrative, culture, technology, and design intersect, driven by extensive research and real-world case studies. They aim to be bold and explore unique and unusual ways of storytelling, ultimately making brands stand out from the rest of the competition.
Their partnership with ADT, the nation's largest residential security company, is a testament to their efficacy. Zooka employed consumer search and shopping insights to craft compelling product titles, descriptions, and image tiles, significantly improving ADT's online visibility and sales on platforms like Amazon and Best Buy. Their client testimonials speak volumes about their creativity and problem-solving skills.
---
What is the Role of Advertising Agencies in the USA?
Advertising agencies in the USA play an indispensable role in shaping how businesses communicate their value proposition to consumers. They serve as the middlemen between companies and their target audience, crafting messages that resonate, influence, and ultimately drive consumer action. Their primary functions include:
Strategic Planning: Agencies work closely with businesses to understand their objectives, target market, and unique selling points. They then develop a comprehensive strategy tailored to meet those goals.
Creative Development: Harnessing a mix of artistic and technical skills, agencies design compelling advertisements, from eye-catching visuals to memorable taglines and narratives.
Media Buying: Advertising agencies are well-versed in identifying the most impactful platforms for a brand's advertisements, ensuring maximum reach and return on investment.
Research & Analysis: Through ongoing market research, agencies keep brands updated on changing consumer preferences, market trends, and competitor actions, ensuring advertising strategies remain relevant and effective.
Performance Monitoring: Post-campaign, agencies assess the effectiveness of advertising strategies using various metrics and analytics, ensuring companies get the best value for their advertising dollar.
---
Key Factors to Consider When Hiring Advertising Agencies in the USA
Selecting the right advertising agency can significantly impact a brand's market positioning and success. Here are the essential factors to consider:
Reputation & Experience: It is advisable to look for agencies with a proven track record in the relevant industry. Past client testimonials, case studies, and industry awards can provide valuable insights into the agency's expertise.
Service Range: It is important to ensure that the agency offers a full range of required services, including creative development, digital marketing, and public relations.
Cultural Fit: The agency's ability to understand the ethos, values, and vision of the brand is crucial in crafting authentic and relatable messages.
Communication: Maintaining a transparent and open line of communication is essential. This ensures that feedback is effectively incorporated and helps in avoiding surprises during the course of the partnership.
Budget Alignment: While choosing the least expensive option may be tempting, it is crucial to ensure that the agency provides value for money and aligns with the budgetary constraints.
Innovative Approach: In the constantly evolving advertising world, partnering with agencies that stay ahead of industry trends and continuously innovate in their strategies is another vital consideration.
Flexibility: The agency's ability to adapt to changing circumstances, pivot strategies when necessary, and provide solutions during challenges is a hallmark of a reliable agency.
Taking these factors into consideration will ensure brands partner with an agency that aligns with their business goals and can drive tangible results.
---
Conclusion
Whether brands want to challenge or disrupt the market or an established business seeks to maintain and expand its presence, these advertising agencies can elevate the brand to new heights. Making an informed choice, collaborating closely, and witnessing as the brand transforms and thrives in the vibrant advertising world are crucial. The journey toward success begins by finding the right agency.
Frequently Asked Questions
What Services Do Advertising Agencies Typically Offer?
Advertising agencies offer a wide range of services, including web design, digital marketing, branding, SEO, social media management, and more. They tailor their services to meet the brand's specific needs.
How Do I Choose the Right Advertising Agency for My Business?
Start by defining goals and budgets. Look for agencies with experience in relevant industries. Read reviews, check portfolios, and request quotes to compare offerings.
What's the Minimum Campaign Size, and How Much Does It Cost?
Minimum campaign sizes and costs vary by agency and the services brands require. It's best to contact agencies directly for detailed pricing based on specific needs.
Can I Work with an Agency Remotely?
Yes, many advertising agencies offer remote services. With digital tools and communication platforms, collaborating from a distance has become more accessible than ever.