As a marketing agency, you're always looking for ways to give your customers an edge on social media, right? And you know that it's about more than just creating more and more content or posting ads. You—and your customers—will get much better results when you use the best tools to manage your customers' social media presence. That's how you can drive customer success and become the go-to marketing agency in your niche—or at least scale your agency faster than you are now. But as anyone who's ever tried to drive customer success on social media can tell you, it isn't easy. That's why we've put together this list of 21 awesome social media management tools for agencies that can fast-track your path to customer success and help you scale your business.
Before we get into our list of tools, we're going to talk about some common problems marketing agencies might run into that these social media management tools can help with. Plus, features you'll want to look for in the agency tools you choose.
---
21 Social Media Management Tools for Agencies:
---
Common Problems for Marketing Agencies
There are three common problems that social media marketing agencies experience when dealing with clients:
Lack of communication

Too much communication

Small client budgets
Each of these problems can make providing the best possible service that much harder. Let's take a closer look at these social media marketing challenges so we can better understand how they play out and how social media management tools might help your agency come out on top.
Lack of Communication
Planning successful social media marketing campaigns means working with your clients to create the right content in the right voice. When your customer bows out of that experience, you run the risk of creating a social media marketing plan that your client doesn't like. This means countless hours spent to create a social media marketing plan and maybe even the content that goes with it only to have your client want something else. The social media management tools for agencies on our list will keep you in communication with your client throughout planning and creating so there aren't any surprises.
Too Much Communication
On the other end of the spectrum, we have clients who want to be involved in every step of the social media marketing planning process. This can grind productivity to a halt since you'll find your agency without the autonomy you need to produce what you need to meet your clients' needs and help them reach their goals. Social media management tools can speed up the decision-making process without kicking your client out of the process entirely.
Small Client Budgets
Clients never allocate enough money for marketing, it seems. But that doesn't mean that they don't want you to give them the moon. A social media management tool can help you reign in their expectations, letting them know what they can and can't do based on their budget. They'll love knowing that you're just as conscious of their budget as they are.
---
Features to Look for in Agency Tools
So, what makes a great and useful social media management tool? There are three very important things that your social media management tool must do if you're going to keep things on track.
Collaboration.

 We already talked about the importance of the right amount of communication, so this shouldn't be surprising. The best social media management tools for agencies include collaboration tools so you and your clients can get and stay on the same page.

Permissions.

 Along with collaboration comes permissions. Who will be able to make edits to content or the schedule? Who's allowed to comment? These are important questions to answer so you can lock things down and ensure that no accidents happen to derail your plans.

Reporting.

 Last, you need to be able to show your results. After all, your clients are hiring you for what you can do for them. You need reporting to be able to show them the proof.
---
21 Social Media Management Tools for Agencies
These days there are dozens, maybe even hundreds, of social media management tools agencies can choose from. Trying to find the right tool or tools for your agency can be overwhelming and exhausting. You may throw your hands in the air and decide it's easier to just cobble something together using various Google Apps and a handful of other tools.
The problem is, it's not actually easier. And in the long run, it could really cause problems with your clients as things get dropped and deadlines get missed. What you really need is this list. So, keep reading and you'll learn about 20 social media management tools for agencies that you can use to help clients get more sales, increase brand awareness, and nail their business goals.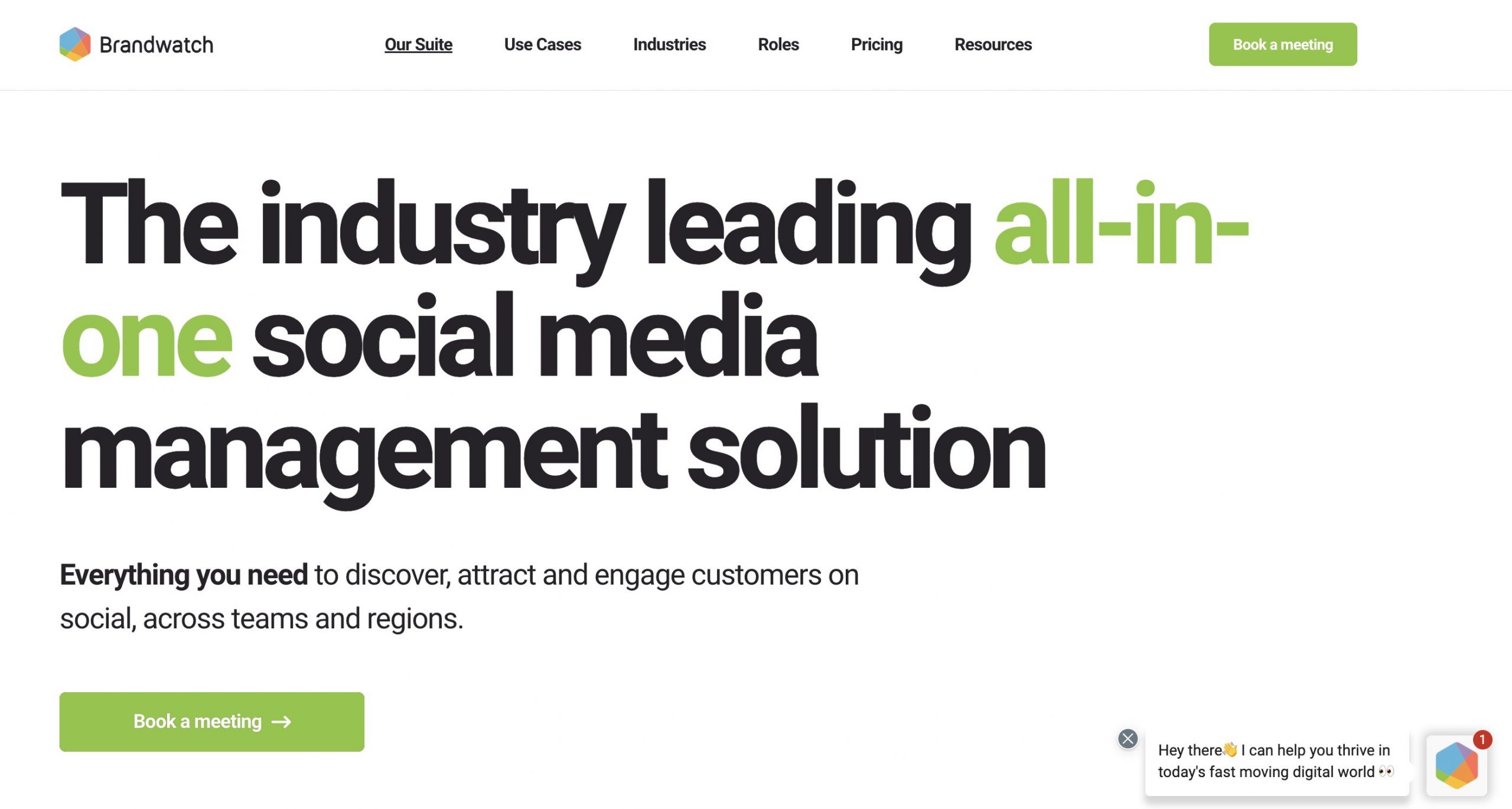 Brandwatch is a social media listening, publishing, advertising, measurement, and customer data management platform. Brandwatch has a global footprint, with offices in New York, Berlin, Budapest, Sofia, Melbourne, and Chennai, and employees and customers spread across the globe.
It offers two plans: Essentials has a Content Calendar & Campaign Planner, advanced analytics dashboards, community management, and In-app support. The full suite adds in unlimited channels, reporting & teams, content calendar & campaign planner, social media advertising, advanced analytics dashboards, competitor benchmarking, collaboration & approval flows, and custom onboarding & support 24/7.
Pricing: Brandwatch offers a free trial of its Essentials package, and you can ask for a demo of the Full Suite. The Essentials package costs $129 per month for single users and small teams. Pricing for the Full Suite is available by quote.
---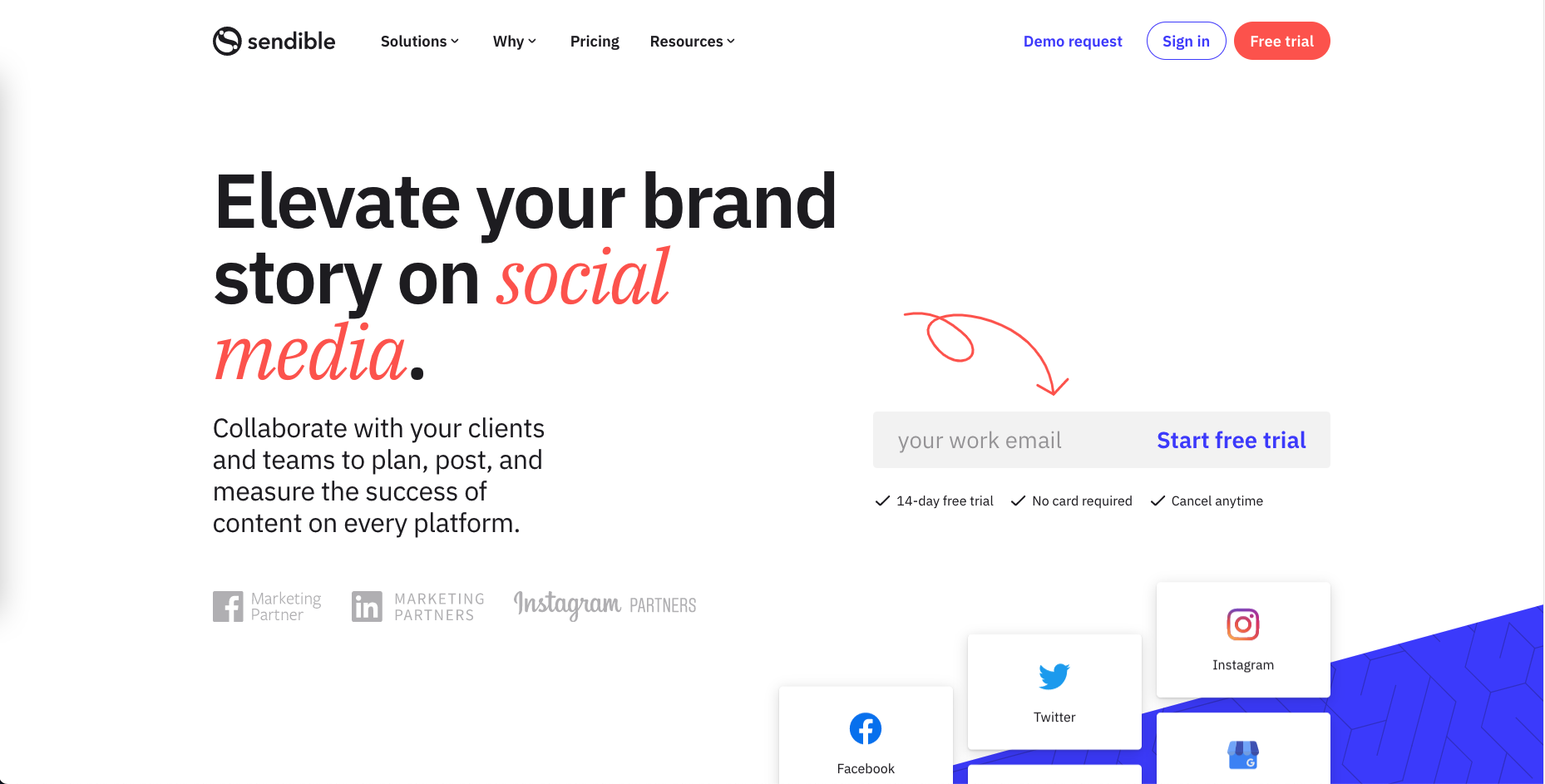 Sendible is a social media management tool designed specifically for agencies. You can create a unified inbox for all of your clients so you can manage those social media accounts easily from a single location. Sendible has powerful features for social media monitoring, publishing, and analytics, and it also provides product recommendations by analyzing your clients' social media profiles and suggesting the content that works for that audience.
Pricing: Sendible offers a free trial. Pricing starts at $24/month.
---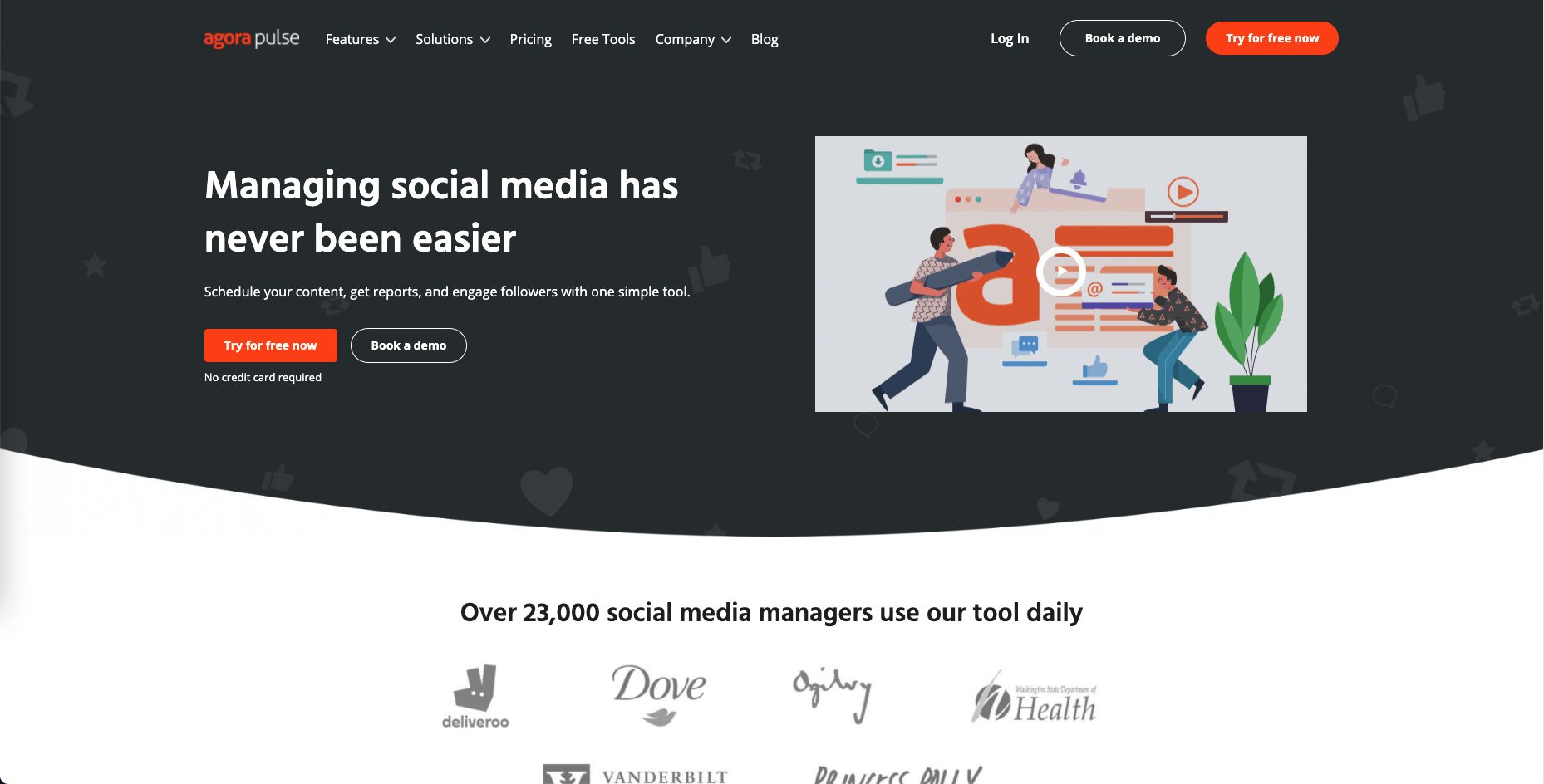 Agorapulse is perfect for publishing, monitoring, and reporting on multiple social media accounts. You can use Agorapulse to manage incoming messages in a single location and get all the insights you need about how your team is working from your dashboard. With Agorapulse's monitoring tool, you'll be alerted to trends, hashtags, and key influencers and ambassadors so you can cue into the most relevant trends for your clients. Plus, Agorapulse has a built-in CRM!
Pricing: Agorapulse offers a free trial. Paid plans start at $79/month.
---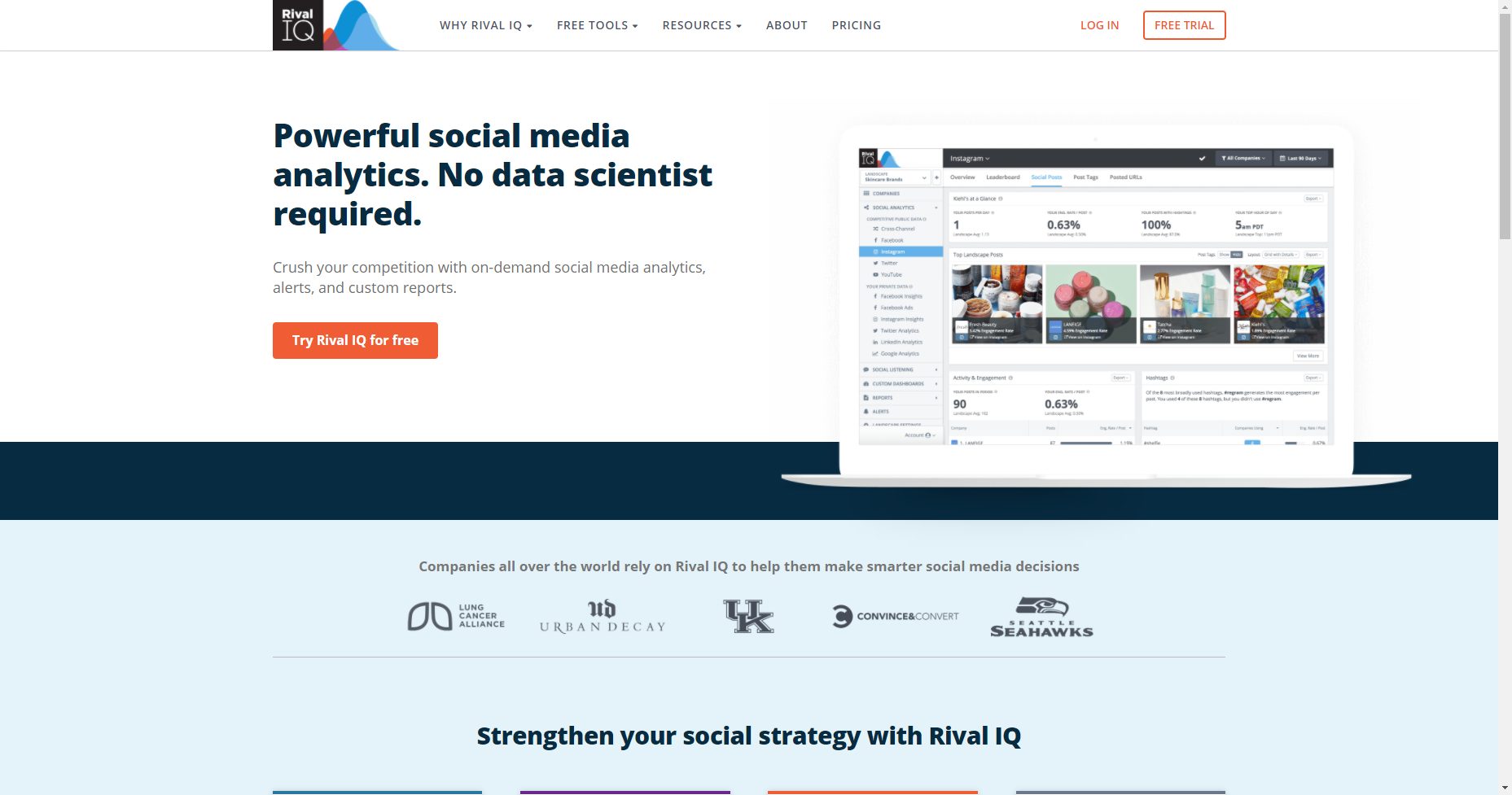 Rival IQ is a brilliant social media analytics platform that agencies can use to get detailed information about how their clients are performing on social media platforms like Facebook, Instagram, Pinterest, YouTube, Twitter, and more. Rival IQ is also helpful for content discovery. You can see the top-performing hashtags for your clients' niche or the hashtags their competitors are using so you can create content around the best hashtags.
Pricing: Rival IQ offers a free trial. Paid plans start at $169/month.
---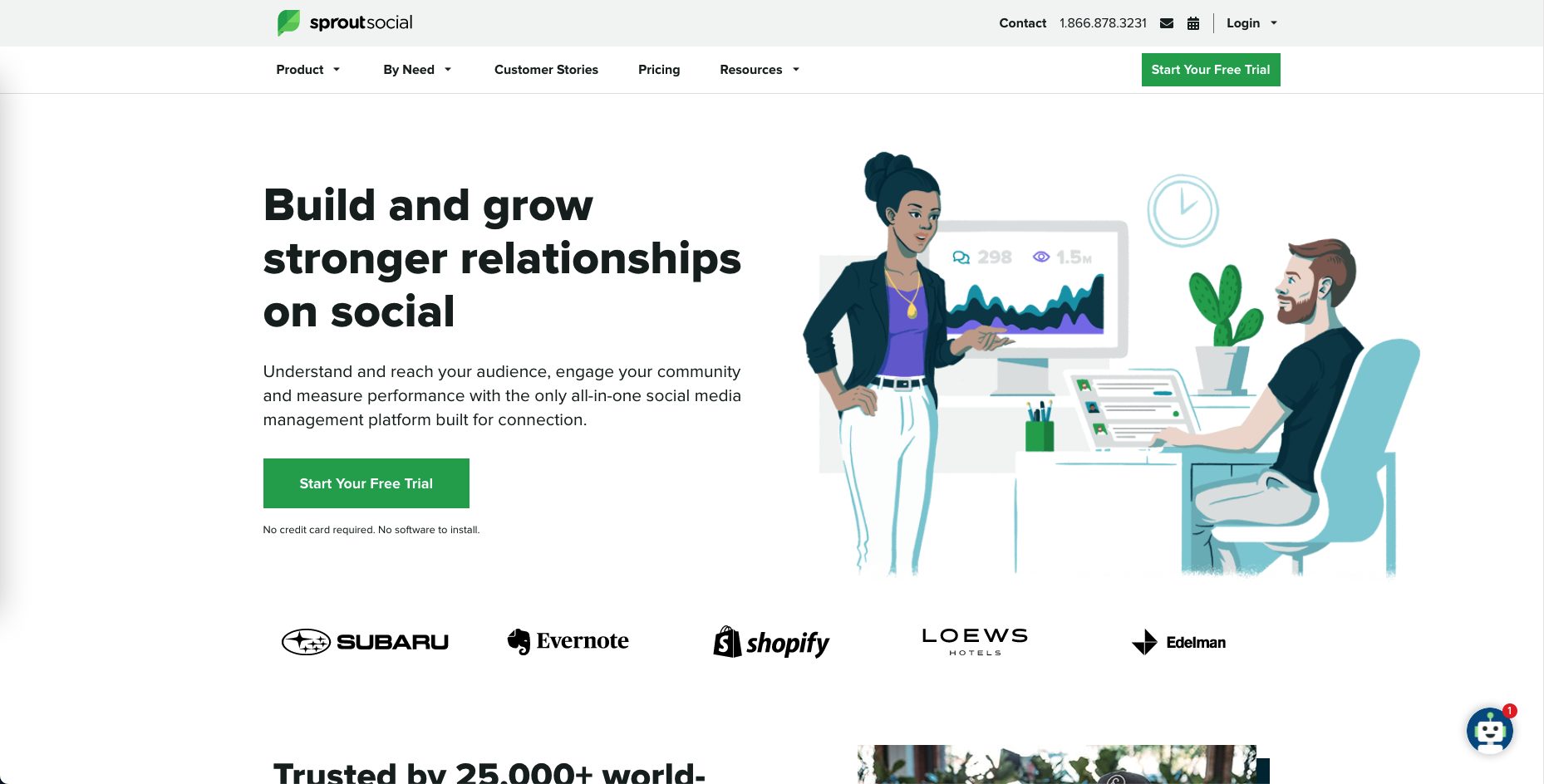 Sprout Social includes publishing, social listening, messaging, engagement, analytics, and reporting for multiple clients. You can create, schedule, manage, and publish social media posts across multiple social media platforms and profiles, as well as easily track campaign performance. With Sprout Social's "send time optimization" feature, you'll be able to publish social posts at the right time to get the best engagement.
Pricing: Sprout Social offers a free trial. Pricing is available by quote.
---
Mention gives marketing agencies a quick and easy way to track and understand the conversations on social media about their clients' brands. With Mention, your agency can perform real-time monitoring of social media, news sites, blogs, and forums for your clients. The information you gain can empower you to share with your clients how their brand is perceived online, and use data-driven solutions to bolster their brand reputation and create the best social media strategy.
Pricing: Mention offers a limited free plan. Pricing starts at $25/month.
---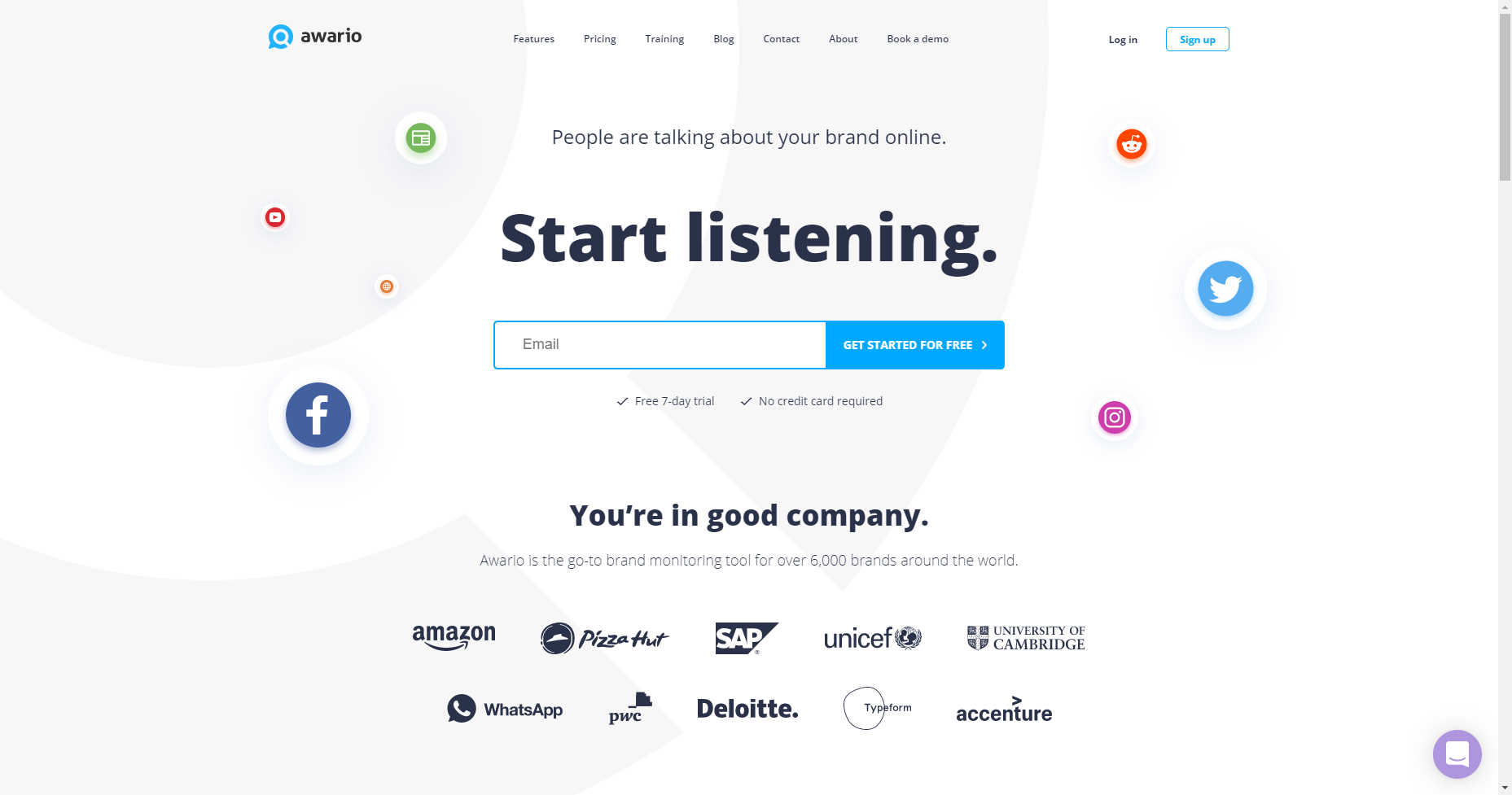 Awario is another social media listening tool that agencies can use to monitor social media, news, blogs, forums, and more for mentions of their clients or other important keywords. Awario includes a Boolean search option so you can customize your searches to ensure the best and most important information. Awario also shows mention growth and reach over time, as well as performing sentiment analysis and competitive analysis and help you find social media influencers, too.
Pricing: Awario offers a free trial. Paid plans start at $24/month.
---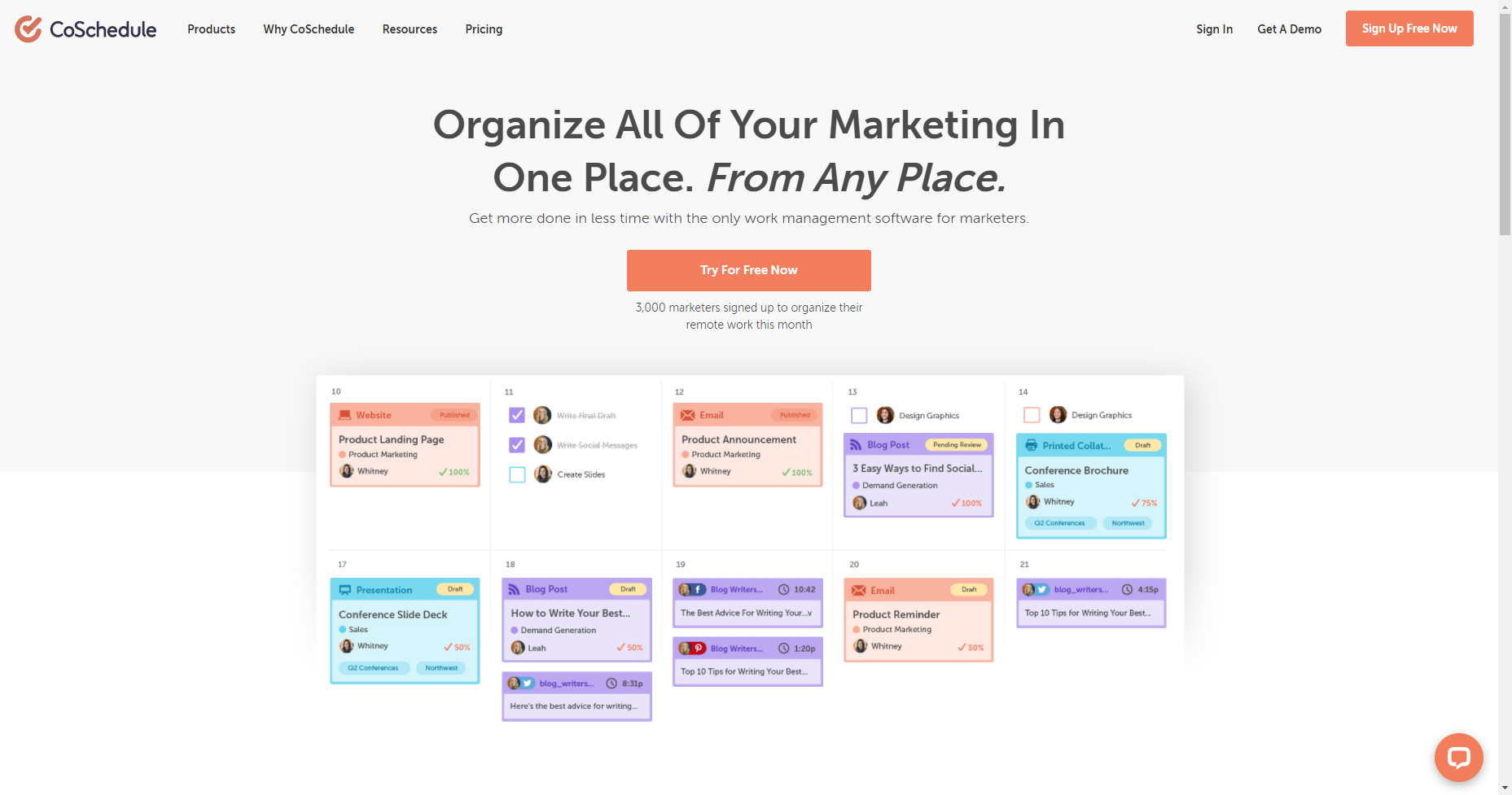 CoSchedule is a powerful social media marketing tool that can help you manage assets, set up workflows, and integrate other tools like your email marketing service or content marketing platform to make content marketing a lot easier. CoSchedule is great for agencies because you can group multiple projects and campaigns to make them easier to track. CoSchedule's Social Message Optimizer feature will help you create the best possible message for your clients by grading your social content and offering suggestions for improvement.
Pricing: CoSchedule offers a free trial. Plans start at $29/user/month.
---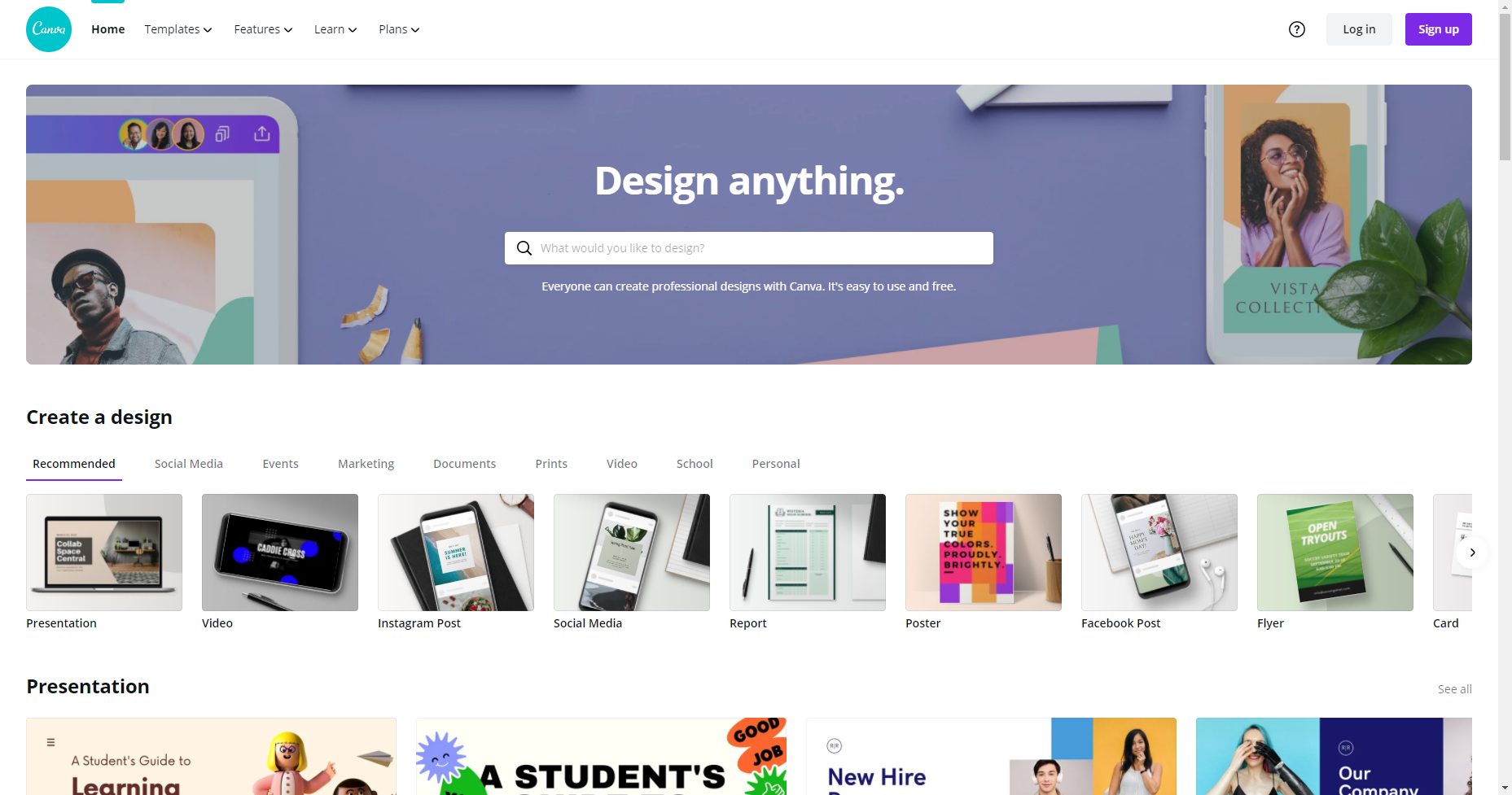 If you're a smaller agency that doesn't have in-house graphic designers, Canva can be a lifesaver. It's a graphic design software that makes it so very easy to create social media posts, web banners, ad imagery, and tons more. You can use Canva to create images from scratch or use one of their thousands of gorgeous templates. Just change the colors to match your clients' branding and you're off.
Pricing: Canva offers a free plan. Pricing starts at $119.40/year.
---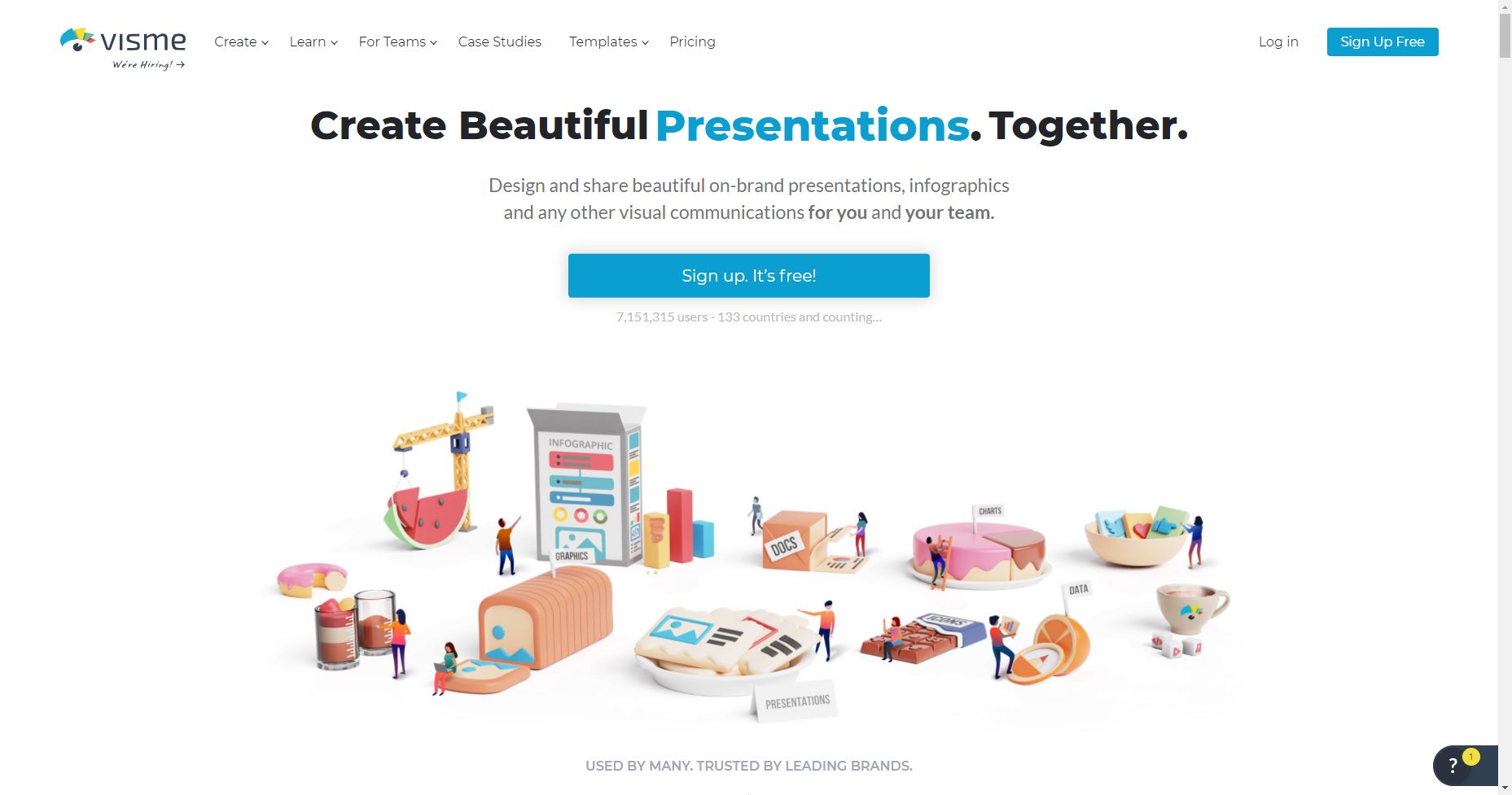 Visme is an all-in-one visual content creation platform for agencies. You can use it to hold design assets, brand information, and more in a central location. If you're an agency that regularly creates presentations for clients, you'll love Visme's infographics and reports that will help you sell your story. Visme also includes the tools you need to create eye-catching content for your clients with animated icons, illustrations, shapes, characters, and special effects. You can even embed visuals with popups, hover effects, links, and more to create interactive blog posts.
Pricing: Visme offers a limited free plan. Paid plans start at $15/month.
---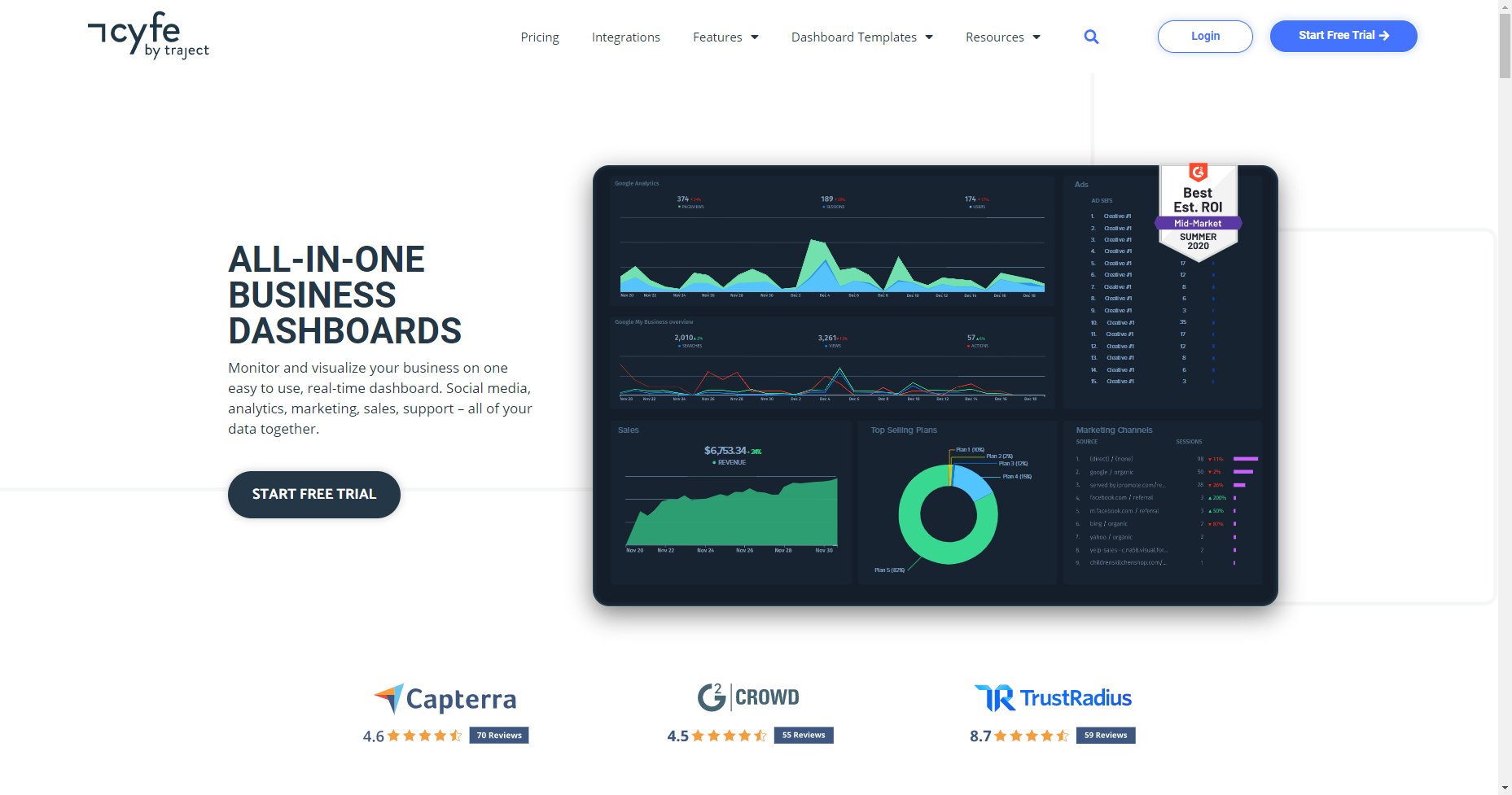 Cyfe is a phenomenal analytics tool for social media management. You'll get detailed reports on SEO, Google Ads, brand mentions, Google Analytics, and more from a single, integrated dashboard. Cyfe is easy to set up and manage and comes with pre-built dashboard templates so you can connect your data and start monitoring your KPIs. With Cyfe, you can set up custom data sources, create branded reports, and put data together in unique ways. Plus, Cyfe is a white-label tool, so you can customize your reporting for each client and present it as a value add or upsell.
Pricing: Cyfe offers a free trial. Pricing starts at $29/month.
---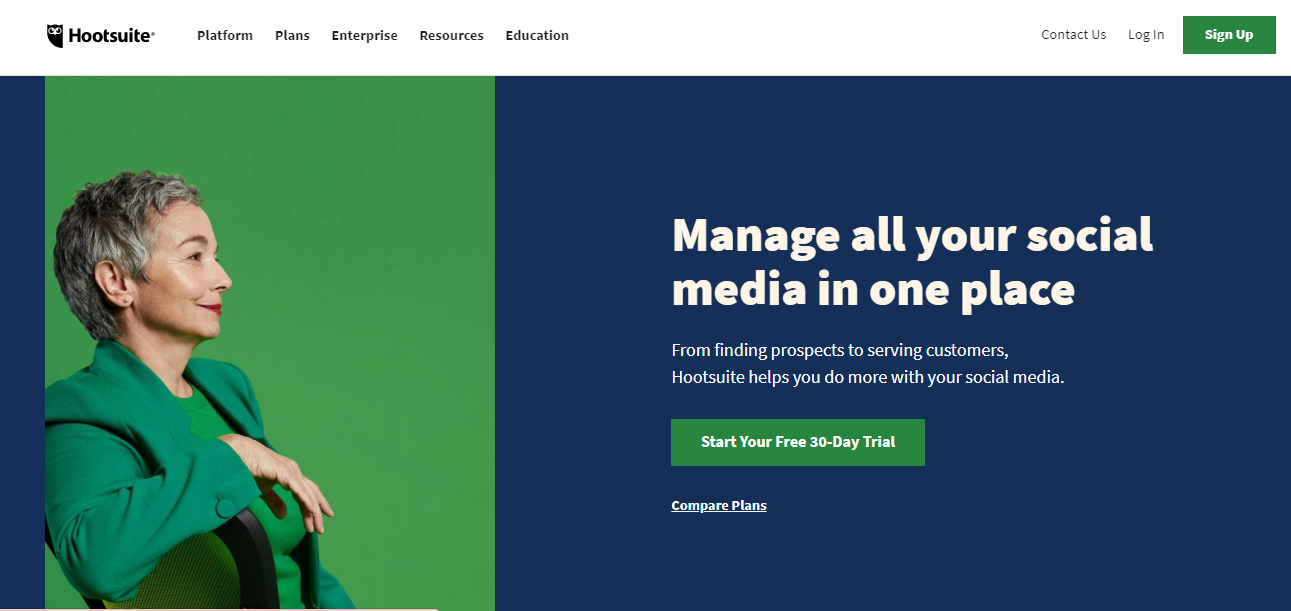 Hootsuite is a social media management tool that's been around for a while. It includes content curation so you can view the best content in a single feed using hashtags, keywords, or location. You can also use the content library to store video, GIFs, social media posts, and images for easy access. Hootsuite also lets you set custom permission levels for team members so you can keep your clients' content protected.
Pricing: Hootsuite offers a limited free plan and a free trial. Paid plans start at $29/month.
---
Nuvi is a marketing, social media management, and customer experience platform that includes tools for social listening, planning, creating, publishing, engaging, and reporting. You can add permissions to your workflows, allowing collaboration while keeping your clients' content safe. Nuvi also has social listening features so you can stay on top of trends in your clients' niches.
Pricing: Pricing available by request.
---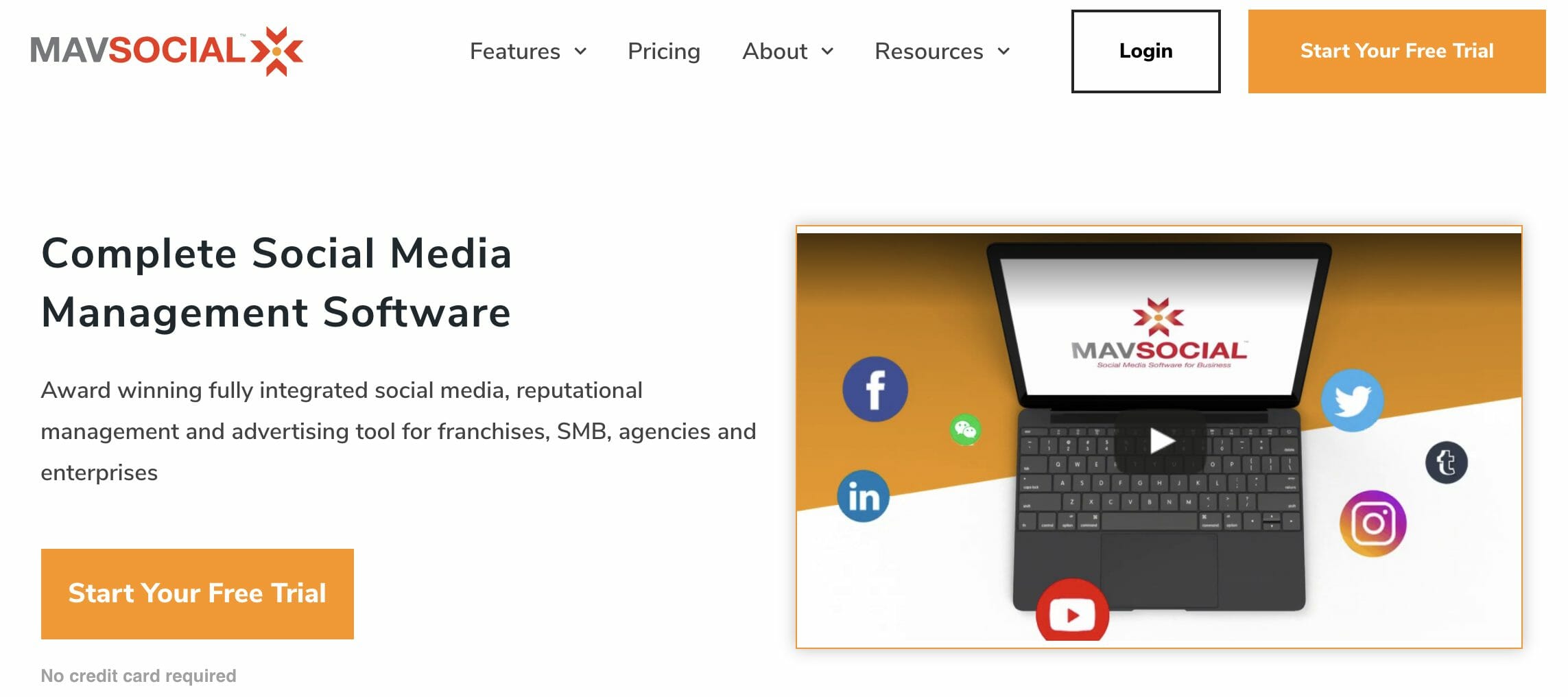 MavSocial helps agencies streamline social media management by easily curating, scheduling, and managing your clients' social presence. With MavSocial, you can keep your publishing in a single place, control approval flows, create a master post, edit it for specific networks, tag other pages or locations, add hashtag groups, create multi-page posts, save as a draft, schedule, or publish to specific networks at specific times. MavSocial truly has more features than we can go through in this article. Just know that it's a powerful social media management tool for agencies that aren't going to cost you an arm and a leg.
Pricing: MavSocial offers a free trial. Pricing starts at $16/month.
---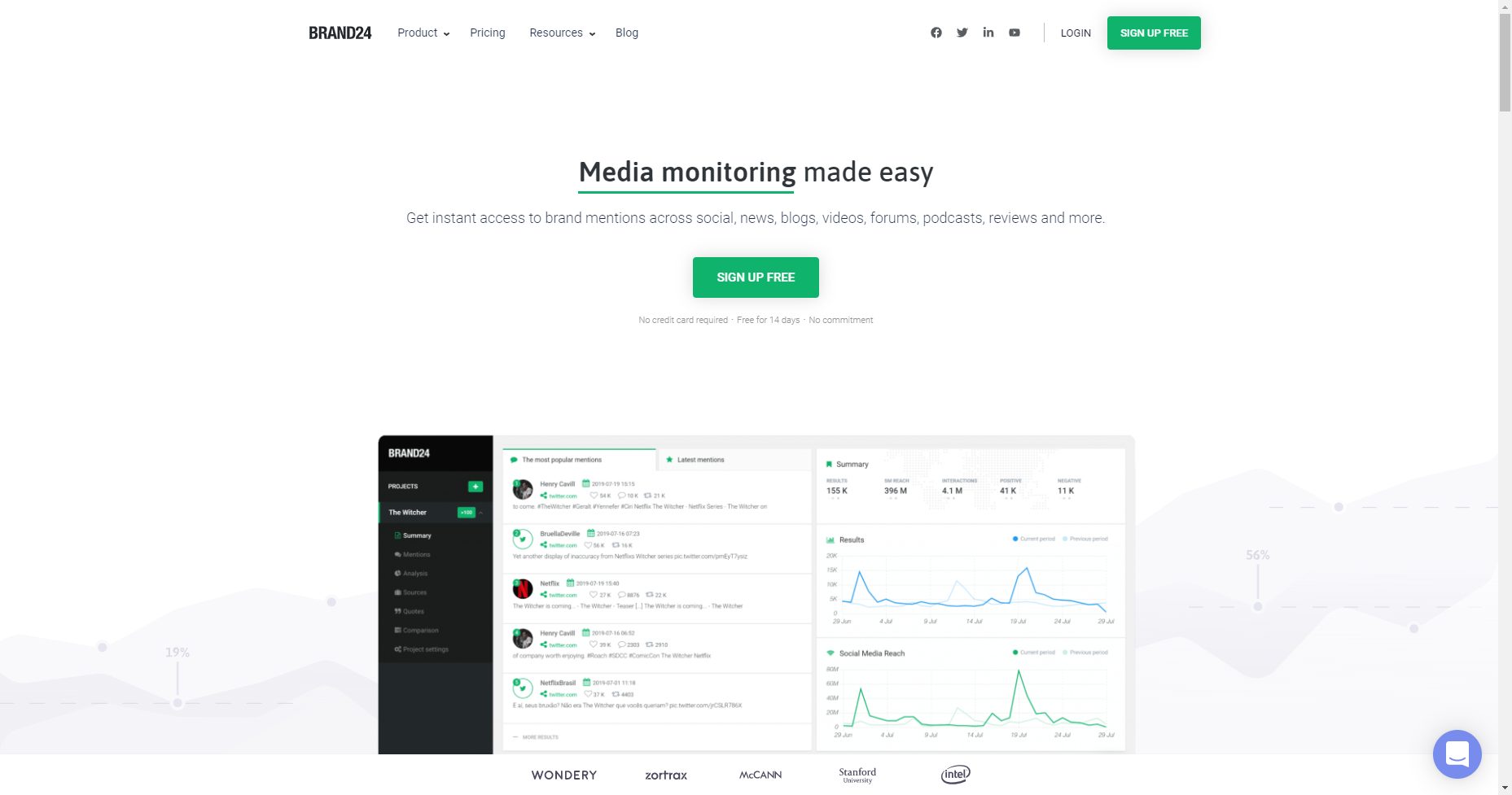 Brand24 is the perfect social media management tool for agencies who want to protect their clients' online reputations. You can follow up on positive comments from brand ambassadors and respond to dissatisfied customers before their dissatisfaction impacts your clients' bottom line. Brand24 uses automated sentiment analysis to segment positive, negative, and neutral mentions.
Pricing: Brand24 offers a free trial. Pricing starts at $49/month.
---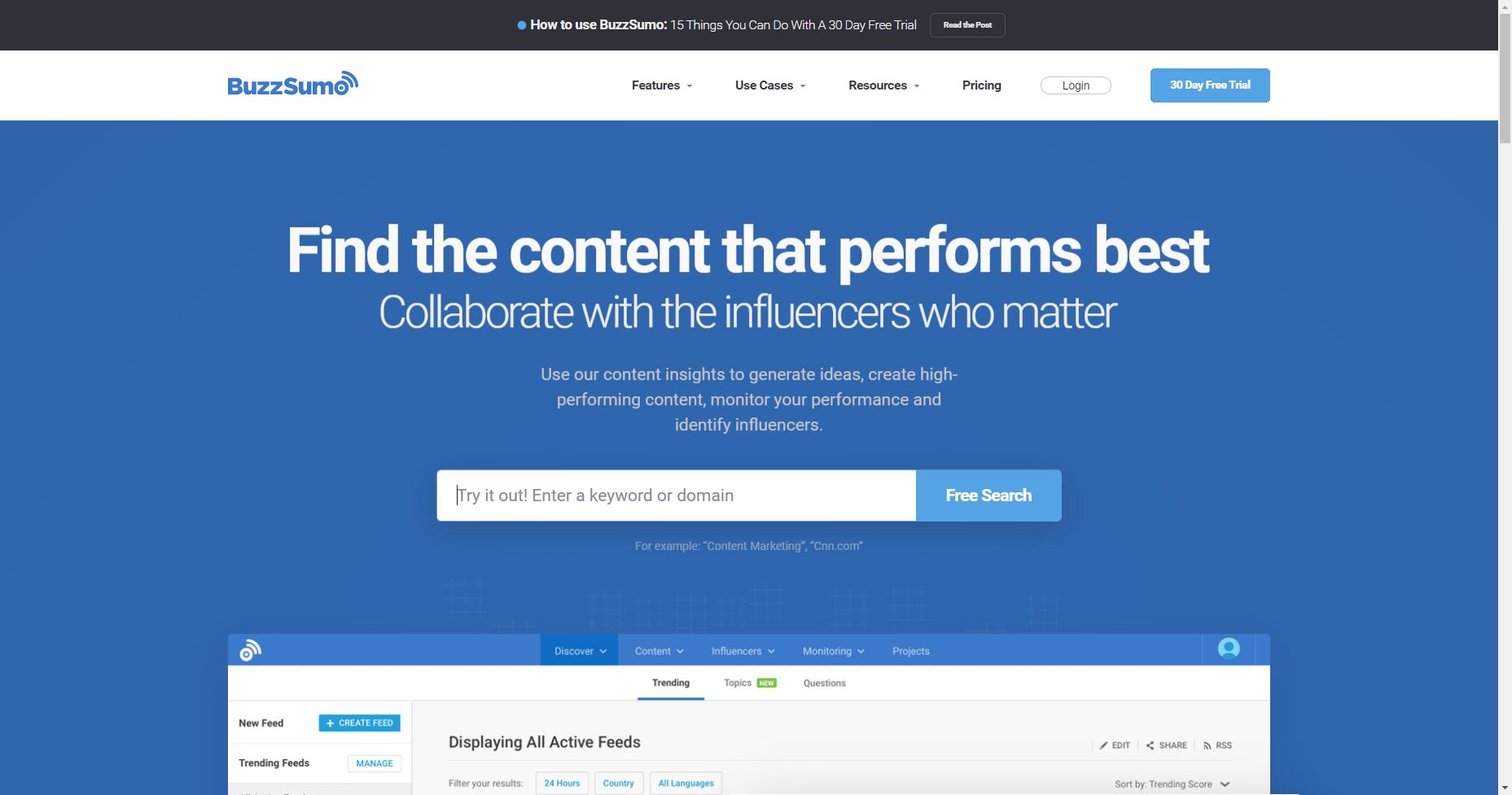 If you're a social media marketing agency tasked with creating content for your clients, BuzzSumo is an awesome tool. You can use it to find content based on keywords, popular questions, and trends. Additionally, BuzzSumo lets you set up alerts for mentions of your clients' brands, their competition, backlinks, keywords, and more. It's also a great tool if you want to find influencers for your clients that have engaged audiences and genuine authority.
Pricing: BuzzSumo offers a free trial. Paid plans start at $79/month.
---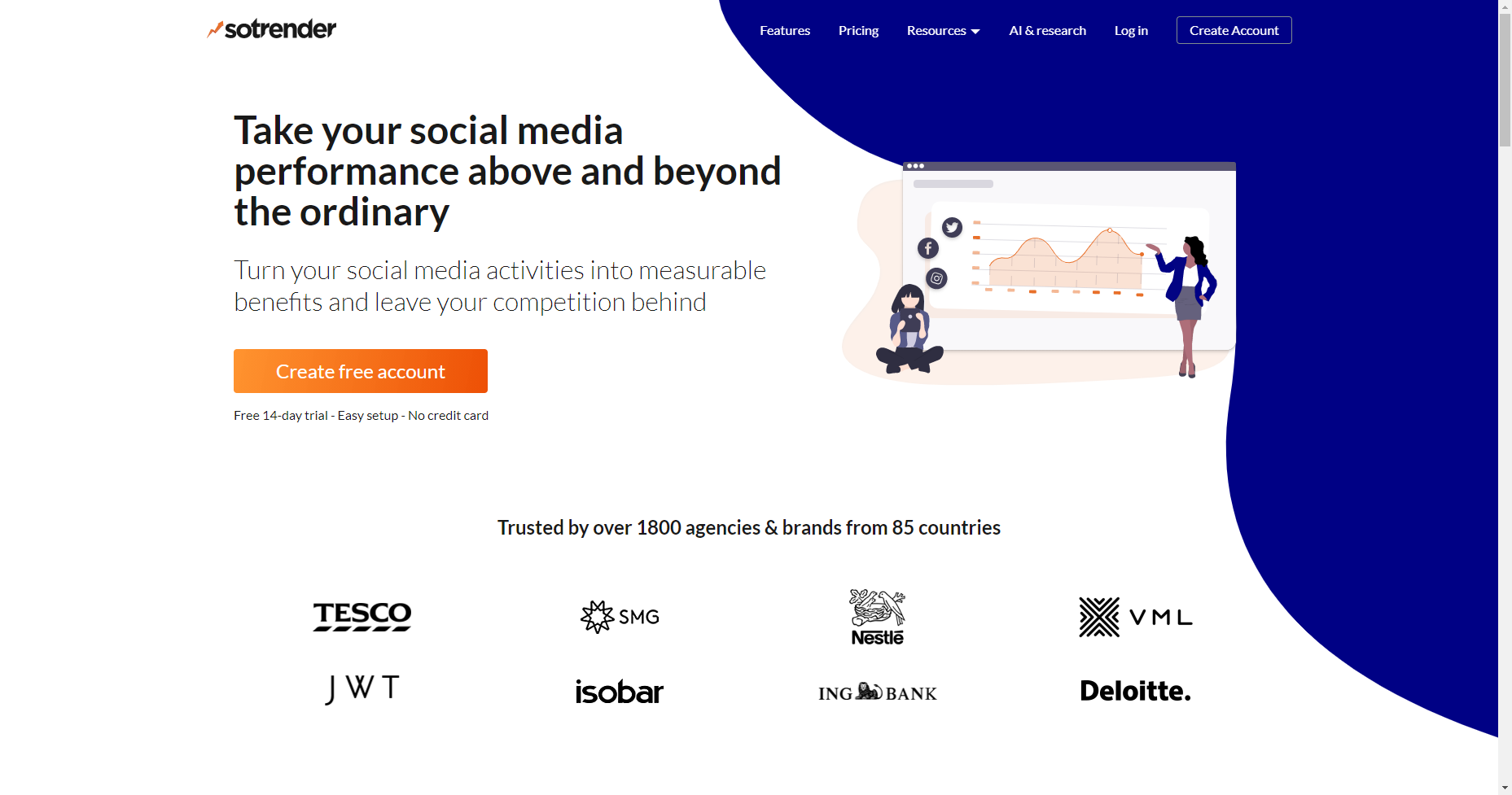 Like Rival IQ, Sotrender gives you detailed insight into how your clients' social media content is performing as well as how their competitors are doing, too. With this AI-powered tool, you'll be able to manage social customer care from a single place. Answer Facebook comments and messages and get real-time updates, all in a single dashboard. Sotrender's in-house Machine Learning Team is always developing and improving the platform's Natural Language Processing and Computer Vision models for better social sentiment analysis, logo detection and emotions recognition on visuals, text recognition and extraction from images, and more.
Pricing: Sotrender offers a free trial. Pricing starts at $49/month.
---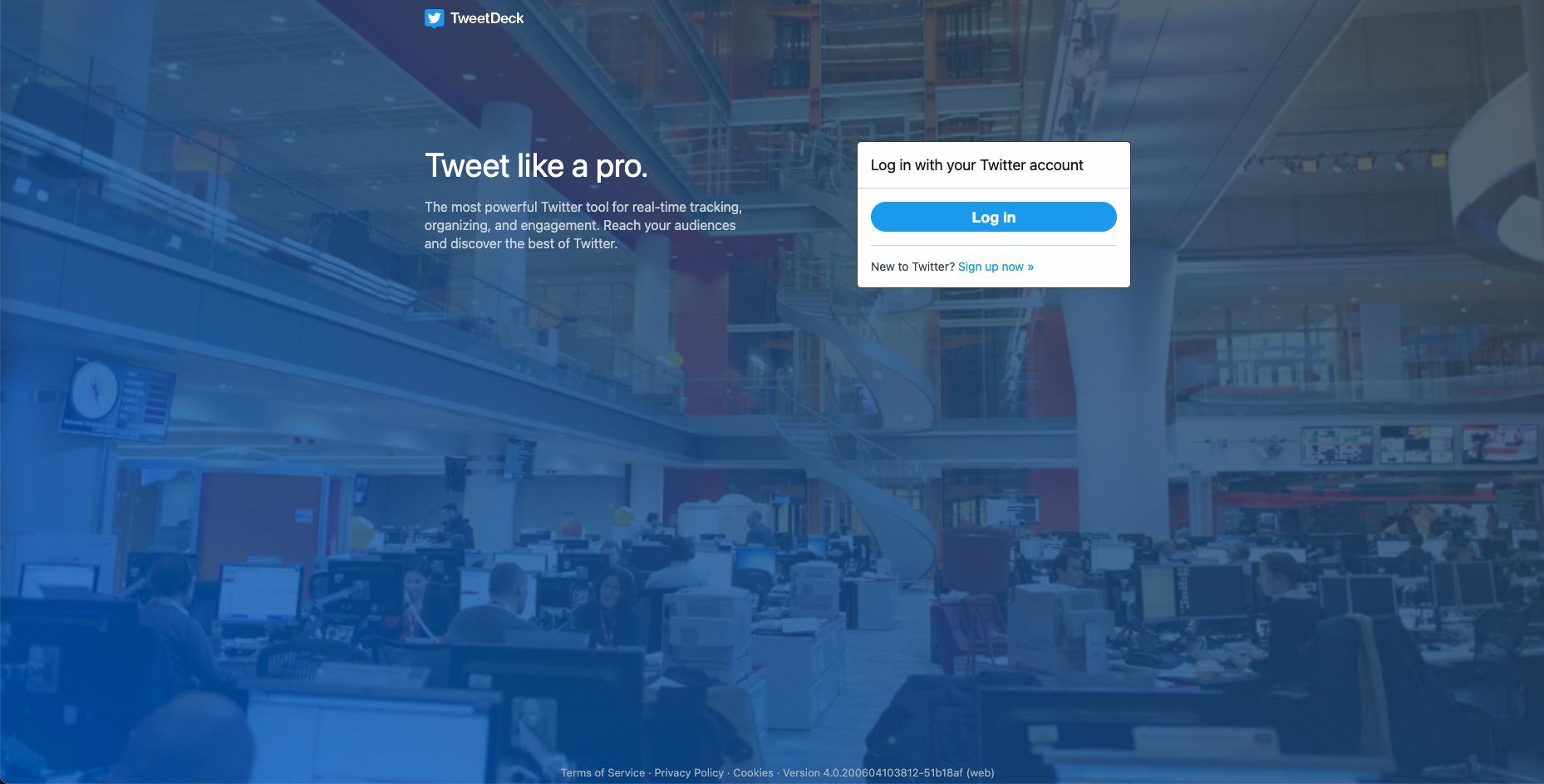 TweetDeck is a simple social media management tool you can use to bring together multiple Twitter accounts in a single place. You can schedule tweets, track hashtags, send and reply to direct messages, and even create multiple lists.
Pricing: TweetDeck is free.
---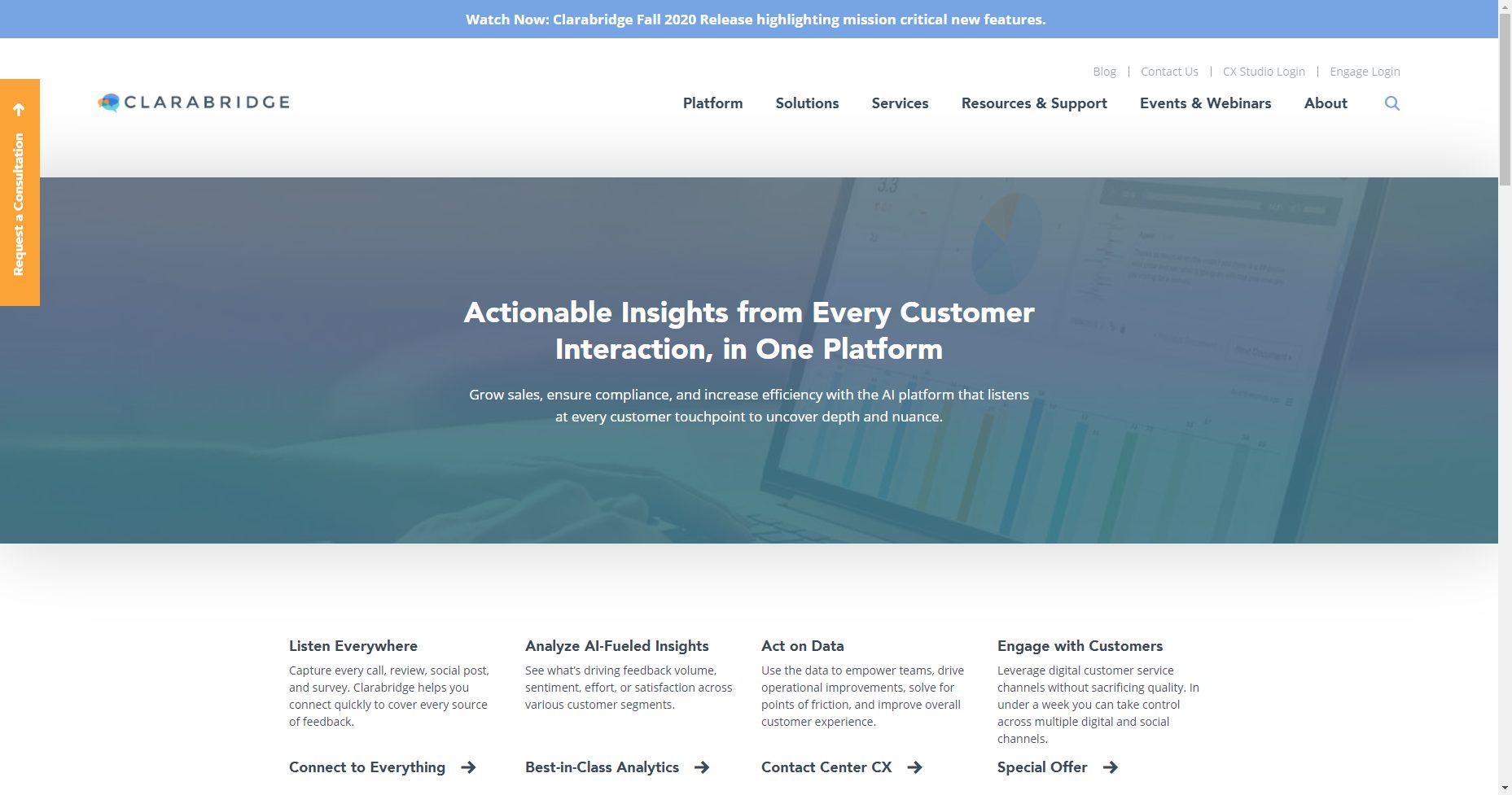 Clarabridge CX Social is a social media management tool that focuses on analytics and engagement. It monitors just about everything—social media platforms, forums, blogs, review sites, and news sites—and analyzes engagement rate, response time, sentiment, and growth of mentions.
Pricing: Clarabridge CX Social offers a free trial. Pricing available on request.
---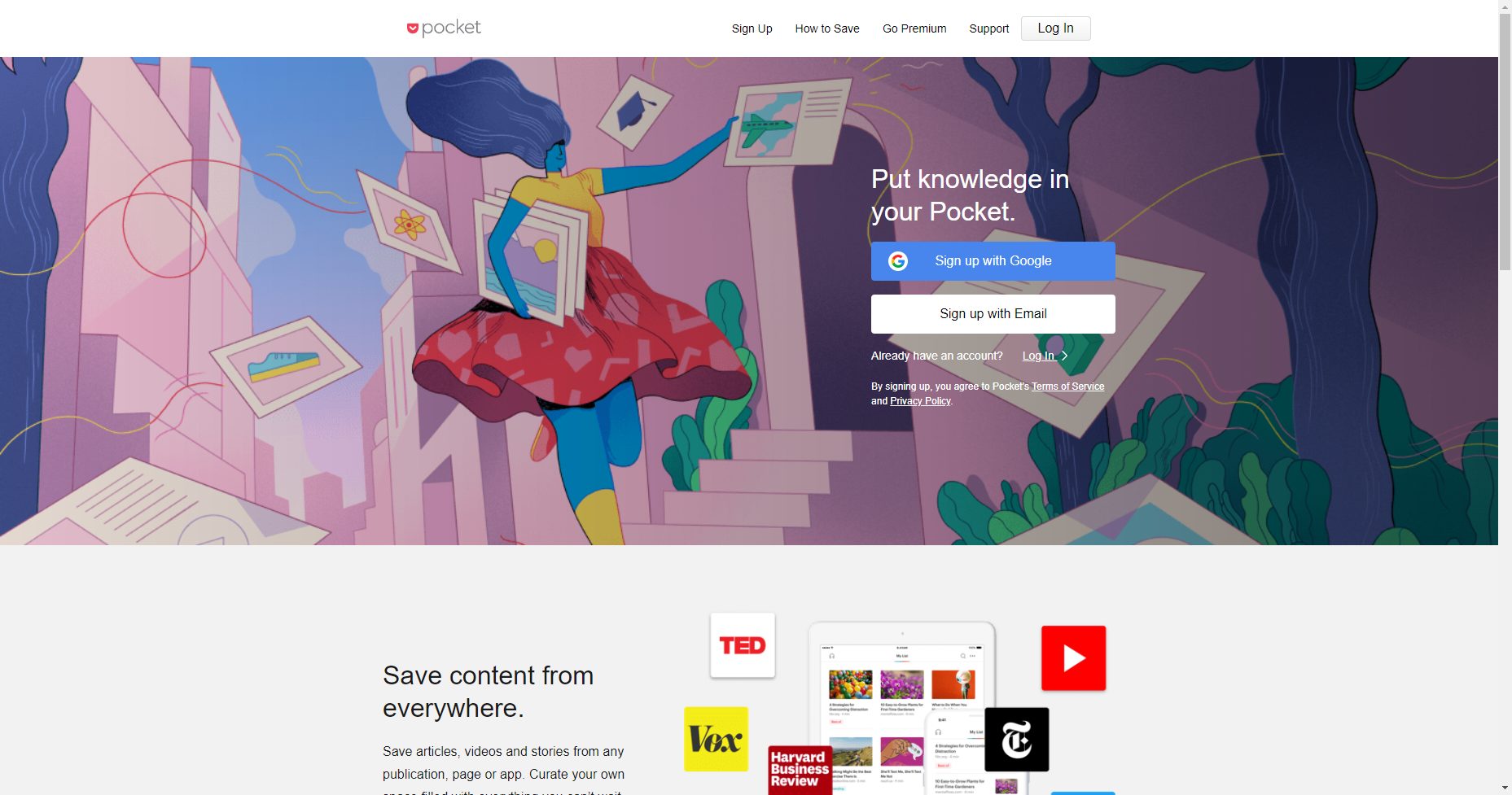 Pocket is a bit different from the other social media management tools for agencies that we've included on our list so far, but it's an amazing tool for agencies with clients in industries that can change in moments. Pocket can save articles, videos, and stories from any publication, page, or app so you can stay on top of industry news. Plus, you'll be able to save content that you can later use in social media marketing for your clients. The free account lets you save content but the premium plan is great for agencies because you get a permanent library of everything you've saved, including a backup of the articles and webpages so you have them even if the original page changes.
Pricing: Pocket offers a free plan. Paid plans start at $44.99/year.
---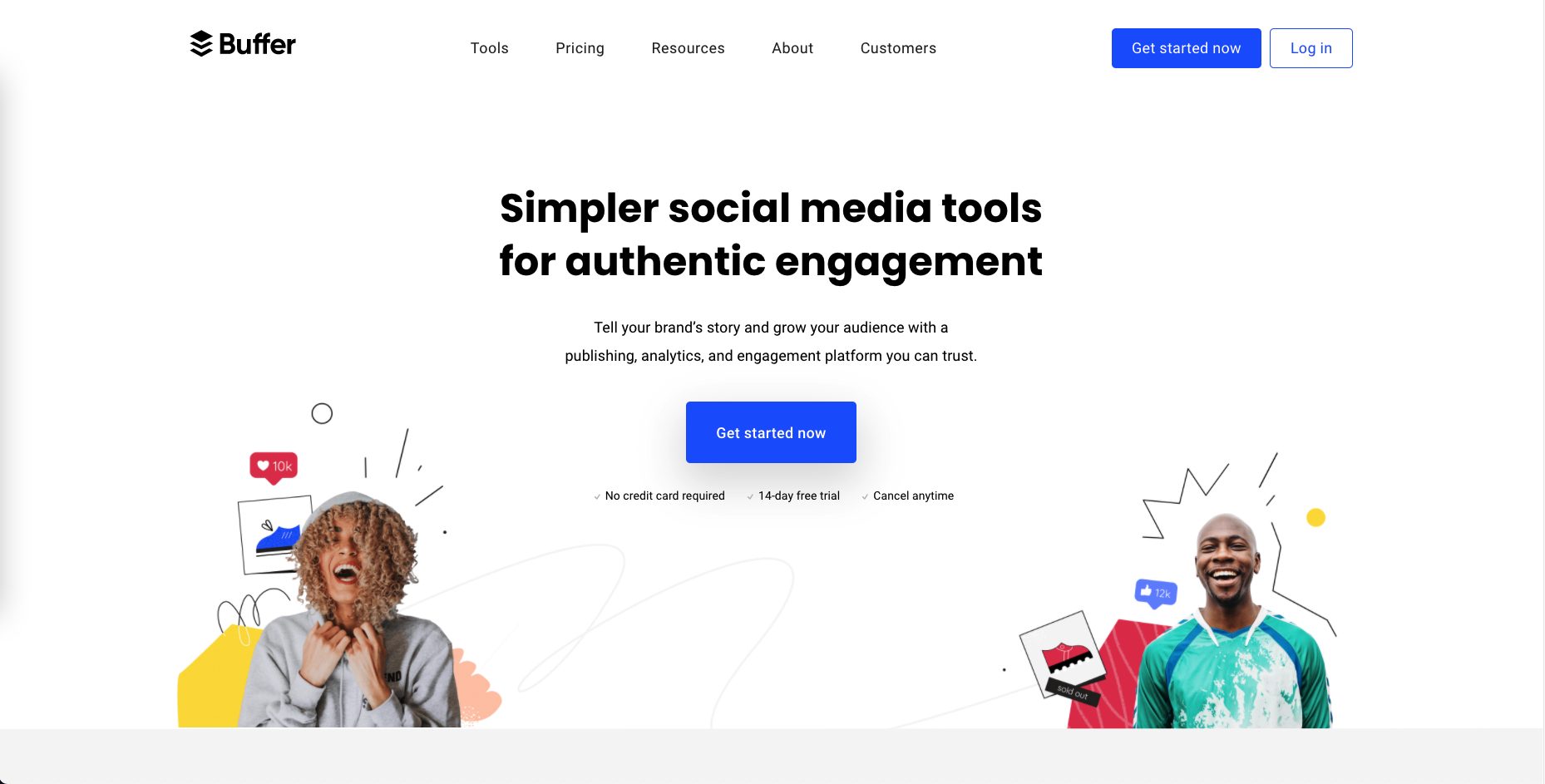 Buffer is a social media management tool for agencies and individuals that has a lot to offer. It has two separate products, Publish and Analyze, that you can purchase separately or together. With the Publish product, you'll be able to plan content, collaborate with others, and publish content that will get your clients noticed. Then, with Analyze, you can measure social media performance, create in-depth reports, and get recommendations to grow your clients' reach, engagement, and sales.
Pricing: Buffer offers a free trial. Pricing starts at $12/month.
---