Advertising Disclosure
Advertising disclosure:
Our partners compensate us. This may influence which products or services we review (also where and how those products appear on the site), this in no way affects our recommendations or the advice we offer. Our reviews are based on years of experience and countless hours of research. Our partners cannot pay us to guarantee favorable reviews of their products or services.
Producing content is as old as traditional marketing. Free but valuable and educational content can attract and nurture leads, transforming your brand into a top-of-mind choice. When you bring this content online through content marketing, your ideas can reach and draw more people to your business through techniques that make your written text more discoverable and relatable to your target audience's needs and interests. This marketing approach builds relationships by showing your intended readers how you can solve their problems. 
However, effectively developing a content marketing strategy can be challenging. When figuring out SEO, managing publication schedules, and using analytics start to seem overwhelming, you can turn to content marketing service providers to handle the job for you. This article discusses 15 agencies with a track record of producing, scheduling and implementing high-quality and measurable content marketing campaigns.
---
Top Content Marketing Service Agencies
Unlike the typically disruptive nature of ads, content marketing comes off as more "natural" because it gives your audience reasons to choose or experience your brand. As a result, this inbound marketing strategy generates thrice the number of leads. Moreover, it costs 62% less than traditional marketing, making it no wonder that 91% of marketers use content marketing for brand awareness and lead generation. However, the seeming complexity of its various components and how they work together might be why only 40% of companies write down their action plans.
This is where content marketing service providers come in. These agencies know the puzzle pieces, how they fit best, and how to make things happen. Consider these 15 content marketing companies when outsourcing your content marketing strategy planning, development, and implementation.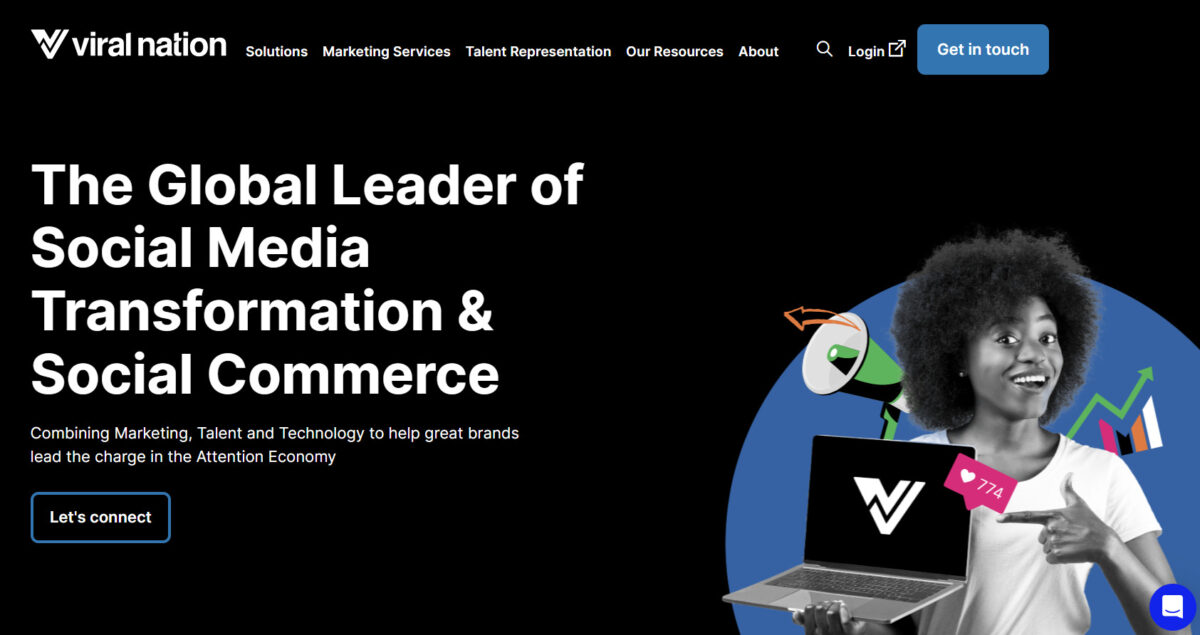 Creative services and content marketing are part of Viral Nation's five facets to help brands dominate the attention economy. Using its content strategy, photography, audio/video/TV, motion graphics, and CGI expertise, this agency's strategists seamlessly connect your brand story across various social channels. It optimizes platform requirement knowledge, customized content calendar management, and AI-powered performance tracking solutions to ensure that targeted distribution will create loyal advocates for your brand, boosting monetization opportunities.
Other key services:
Influencer marketing (with 600 creators from 11 industries) 
Performance marketing
Social experiential marketing
B2B marketing
---
---
---
---
---
---
---
---
---
---
---
---
---
---
---
Choose a Provider with Credibility, Strategy, and Clear Process
When outsourcing content marketing services, you must set criteria to determine the service provider that best fits your business. These factors can help you decide which company will suit your needs:
1. Expertise and credibility in your industry or niche
Going through their case studies and client roster can affirm whether an agency has the capabilities and experience to engage with your market. Did you know that according to the Content Marketing Institute, 73% of B2B marketers use case studies to demonstrate their proficiency? This highlights the importance of examining an agency's past work.  Ask for personal references and check review sites and social media for additional proof of how they handle brand identity in terms of originality (storytelling ability), consistency, and effectiveness.
Examine their service suites carefully to determine whether they can meet your content quality, variety, and depth requirements, including the platform types or distribution channels they can work with. Whenever possible, meet the team and find out how long they've been working in the industry, their past projects, challenges, and how they overcame them. A quote from Steve Jobs underlines the significance of a diverse team:

"Great things in business are never done by one person; they're done by a team of people."
Thus, having a diverse team—with writers, graphic designers, web developers, and video creators—is a big plus.
---
2. ROI-focused strategy
Look for an agency with a sustainable ROI-focused strategy and a track record of helping businesses scale effectively. Inquire about the campaign tracking, reporting, and optimization techniques they use to achieve an upward return on your investment. 
"The goal is to turn data into information and information into insight"
as rightly put by Carly Fiorina, former CEO of Hewlett-Packard.
The most competent content marketing service providers analyze your metrics—led by website traffic, leads generated, and conversion rates—before launching campaigns to better understand your audience and design an approach to hit or exceed your growth targets. Recent reports indicate that 64% of marketers cite 'measuring ROI' as one of their top challenges, making it crucial to select an agency with a robust analytical foundation.
---
3. Clear and transparent communication and project management
Find a work partner that's easy and enjoyable to talk with, as there'll be plenty of back and forth throughout the content marketing process. The promptness, courtesy, and substance of an agency's response during your initial inquiry offers a glimpse into your future relationship.
The company must also be transparent about its process from conceptualization to performance analysis, ensuring it can deliver results on time and within budget. A study by PricewaterhouseCoopers revealed that nearly 30% of projects fail due to communication lapses, highlighting the need for transparency and open dialogue.
Investing in content marketing services is critical to the sustainability of your business. We hope our recommended providers and tips above can help you make a more informed choice.
Frequently Asked Questions
How do you manage feedback from your content marketing campaigns?
To process feedback correctly, consider taking the following steps:
Identify your goals and metrics before starting your feedback collection. Is it awareness for your website or your product? Or do you want to find out people's perceptions of your rivals? Your objectives will determine your data collection method.

Pick the right technique. You can organize surveys customers can answer from your website, social media, or email. Also, collect feedback from other sources, such as reviews and analytics, to understand the performance of your content more accurately.

Analyze results according to your metrics. Check patterns, trends, and anomalies to filter out what's relevant and actionable from "noise."

Experiment. Try different survey questions or type in different keywords when conducting social media monitoring.

Act on feedback creatively. Use your customers' comments to enhance your product offerings, customer experience, or marketing strategy, prioritizing improvements that they pointed out. 
What are some tips for working well with a content marketing agency?
Know the basics of content strategy planning and creation.

Set clear, reasonable goals with a timeframe for the results.

Determine your budget.

Be fully aware of your agency's approach to marketing, ensuring it aligns with your goals, values, and industry.